*FYI - this post may contain affiliate links, which means we earn a commission at no extra cost to you if you purchase from them. Also, as an Amazon Associate I earn from qualifying purchases. Check out our Privacy Policy and Disclosure. for more info.
I must confess, in the days leading up to my Barcelona trip, I found myself completely unable to sleep.
After all, I was headed to one of the world's coolest cities, and for easily-excitable me, the anticipation was absolutely through the roof! My mind was spinning with ideas. Years of Barcelona-dreaming and it was finally happening. Visions of whimsical Gaudi danced in my head, alongside bucketloads of sunshine and an endless parade of dreamy, delicious food… I had so much to do and so little time!
That's why when it came to selecting a hotel, I knew I needed, above all else, a solid location and a comfortable place to recharge my batteries after going full-tourist in the Catalonian capital. I ended up choosing the Hotel Praktik Garden as my base for this trip, and here's what I thought.
Awesomely convenient location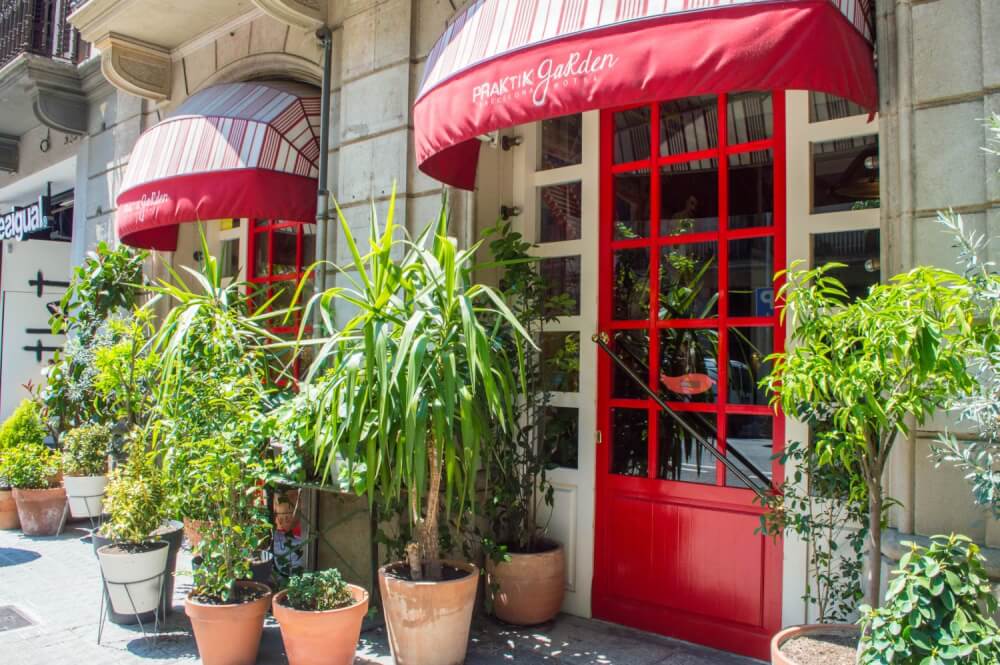 With a mile-long list of to-dos, I knew from the get-go that I wouldn't be spending too much time sitting at the hotel. This is why location was probably the most important priority for me. Luckily, the Hotel Praktik Garden Barcelona boasts a wonderfully central location, right by the Girona metro stop, which links you to most points of interests within the city. For me though, I was keen on exploring Barcelona by foot! From the hotel, I had no difficulty walking to many important spots like Paseo de Gracia, Placa de Catalunya and the Arc de Triomf (though in the sweltering summer heat this might be a bit more difficult).
While central, the hotel is tucked away on a quieter street in the Eixample neighborhood, which meant I got to enjoy plenty of peace and quiet while in my room or in the hotel garden.
Basic rooms, but comfortable atmosphere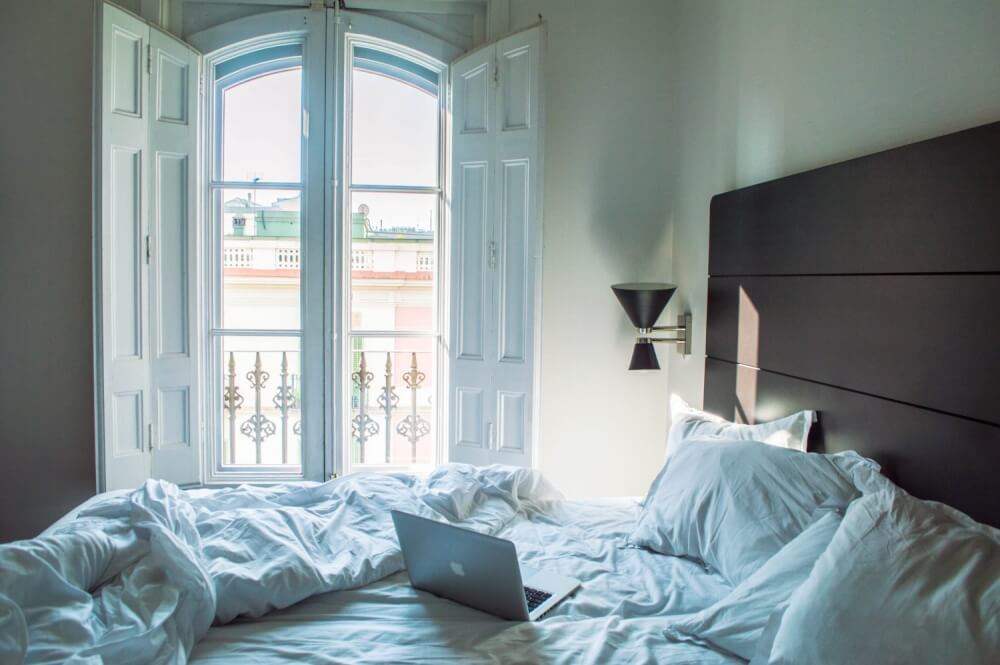 My room was quite small and minimalist, with a bed that took up most of the space. Because I was travelling solo, this didn't bug me too much, but it would no doubt be a tighter squeeze for two. The room furnishings felt a bit sterile and basic, but still, the room had everything I needed for a comfortable night's rest, including a comfy bed and a nice window view.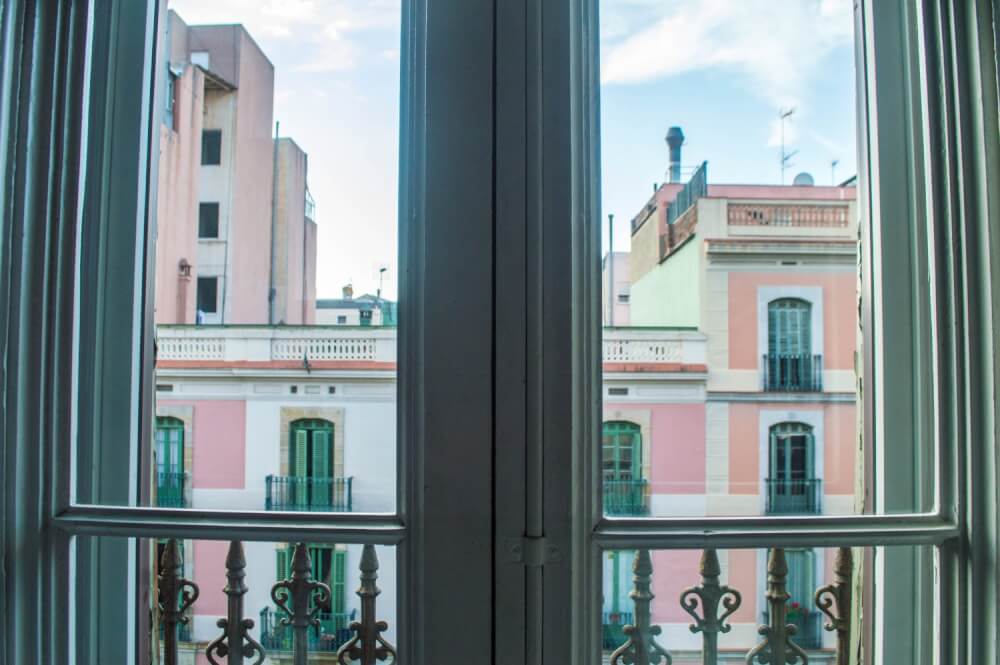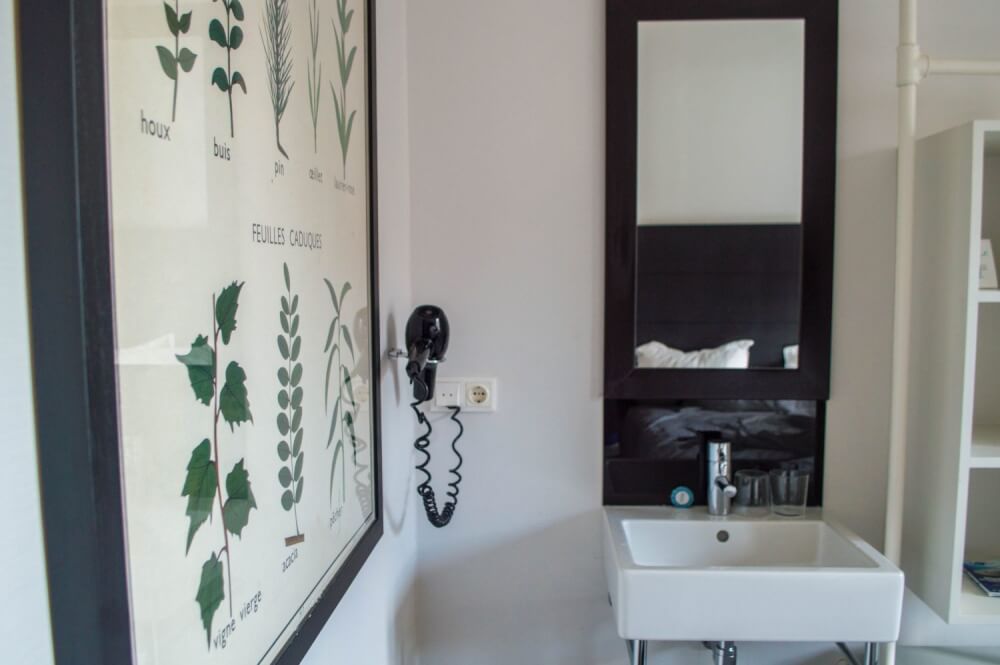 That said though, the decor elsewhere in the hotel was beautifully welcoming. Walking through the door, there was a distinctly cheery and home-like atmosphere, with bright greenery spilling out from colourful flower pots, and a beautiful bookcase wall directly behind reception. The ambiance was no doubt warm and cozy, but the ultimate selling point was definitely…
The beautiful garden terrace
They don't call it the Hotel Praktik 'Garden' for nothing, and this terrace is hands down the hotel's greatest selling point. While I intended to spend as little time at the hotel as possible (I had Barcelona to explore!), I couldn't resist sneaking in an hour or two sunbathing on the loungers, and swinging around in the cool egg chair while catching up on emails. Out here, you really don't feel like you're in the middle of the city, and it's a wonderfully relaxing place to catch your breath after running around all day.
Friendly service
The staff here, with their bright red blazers, were really lovely, throwing me a hello and goodbye each time I left the door. They also seemed very knowledgable about Barcelona, and were more than happy to share some tips (and a map of course) with me.
No breakfast, but plenty of other perks and refreshments
The one major downside of the Hotel Praktik Garden Barcelona is that there's no breakfast provided at the hotel. This ultimately wasn't a big deal for me though because there was a wide variety of bakeries and cafes nearby where it was easy to grab a bite in the morning, but convenience-wise this might be a deterrent for some guests.
What they lack in breakfast however, they make up for with plenty of other perks. There's lots of free tea and coffee available in the beautiful lounge areas, and plus my favourite feature: luggage lockers (which provided excellent ease of mind on checkout day). I also saw that they provided guests with portable hot spots for use in the hotel, which I had never seen before, but hey, what a neat idea!
Hotel Praktik Garden Barcelona Review: The Final Word
The Hotel Praktik Barcelona is a great value. It's not a luxury property by any means, but if your main goal is to explore the city, then its central location, coupled with its comfortable atmosphere makes it a worthy contender. The rooms are quite basic, but you get everything you need, and of course, the beautiful garden space is an extra sweet cherry on top.
I hope you enjoyed that Hotel Praktik Garden Barcelona review! Please note that I was welcomed as a guest of the Hotel Praktik Garden Barcelona, but opinions are my own.
---
Watch my most popular YouTube video this week:
---