*FYI - this post may contain affiliate links, which means we earn a commission at no extra cost to you if you purchase from them. Also, as an Amazon Associate I earn from qualifying purchases. Check out our Privacy Policy and Disclosure. for more info.
There's no shortage of unique and fun things to do in Seattle, but truth be told: it took me an embarrassingly long time to figure that out.
See, I grew up in Vancouver, which meant frequent day trips to Seattle.
But rather than soak up all the cultural must-dos and beautiful sights, these trips usually consisted of stocking up on dairy at Costco, pillaging outlet malls, and inhaling bread sticks at American chain restaurants.
I've grown a bit wiser since those naive days, and can now fully appreciate the awesome city that is Seattle.
Just a few hours' drive away from Vancouver, there are tons of amazing, unique & fun things to do in Seattle that I'd highly recommend… besides inhaling breadsticks.
So here are some of my favourite Seattle things to do, collected over multiple visits from just across the border!
PS: If you want to get nerdy before your visit, be sure to check out my Seattle fun facts and Washington fun facts.
Enjoy the view at the Skyview Observatory Lookout
Located on the 73rd floor of Columbia Center, the Skyview Observatory looms over Seattle, offering an incredible view of the city below… which is unsurprising, given that it IS the tallest public observatory in entire the Pacific Northwest.
I feel like the Skyview Observatory is a fantastic alternative to the Space Needle because 1) it's cheaper and 2) you actually get to capture the Space Needle in your photos!
Taking advantage of this photo opp is a definite Seattle must-do. Click here for more info.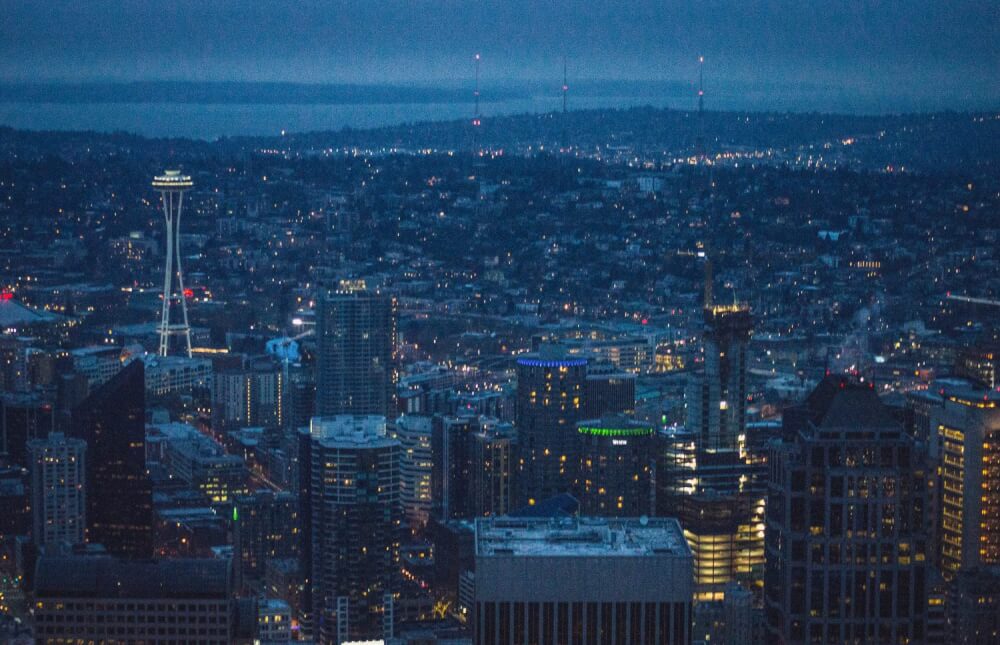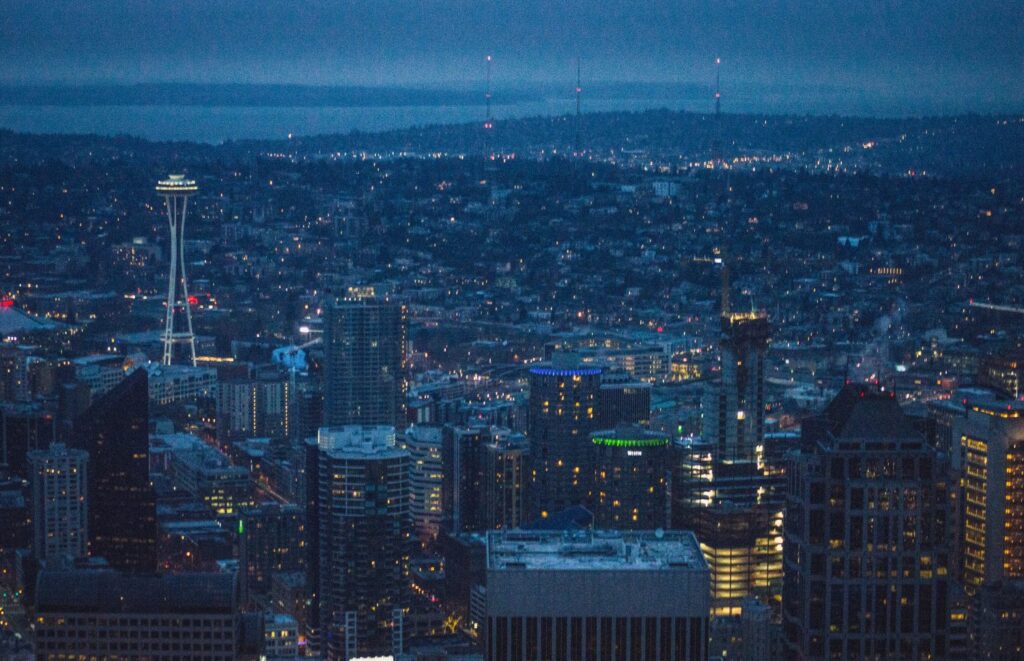 Admire the Chihuly Garden and Glass
Hands down, if there's one touristy thing you do in Seattle, let it be this amazing museum!
The Chihuly Garden and Glass showcases the gorgeous glass work of Washington artist Dale Chihuly and it will absolutely blow you away.
Located just steps from the Space Needle, entering this museum is like stepping into a whole new world with whimsical, beautiful and colourful glass creations at every turn.
I definitely recommend visiting at night, and buying your tickets in advance.
NOTE: If you plan to also visit other big Seattle attractions during your trip (e.g. Space Needle or moPOP), look into getting a Seattle Pass, which could potentially save you 40% or more on admission.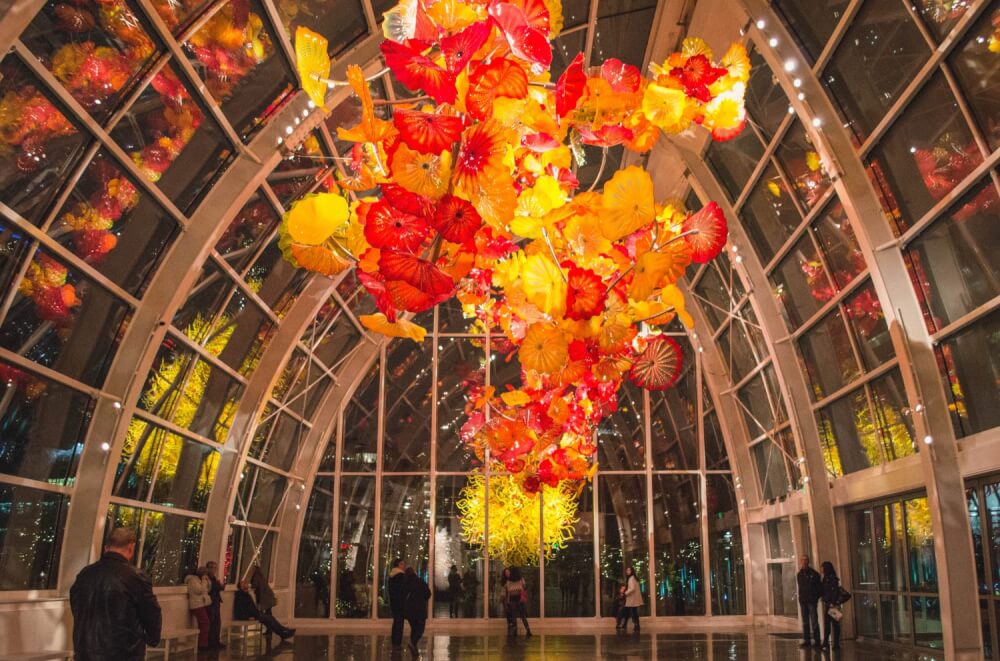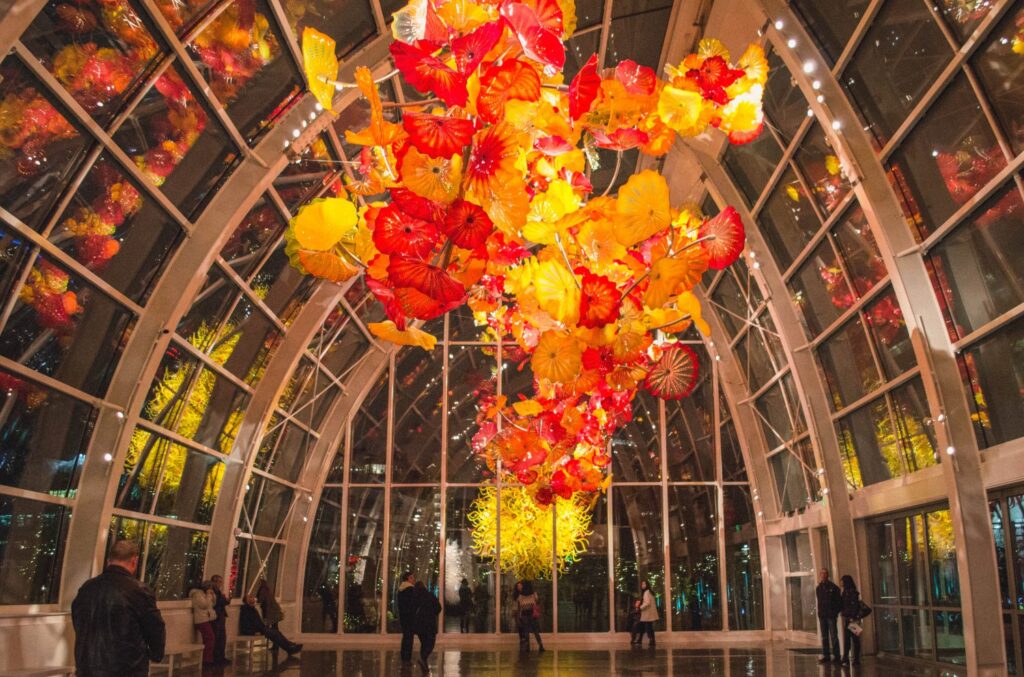 Visit Pike Place Market
Some will say this is an overly touristy activity, but visiting Pike Place Market is still one of my favourite fun things to do in Seattle.
This public market dates back to 1907, making it one of the oldest of its kind in the entire country.
While its most photographed areas are definitely the fresh food farmer's market, this expansive market actually has multiple floors/levels filled with various stalls, shops, bars, and restaurants.
… And it's an amazing place to eat.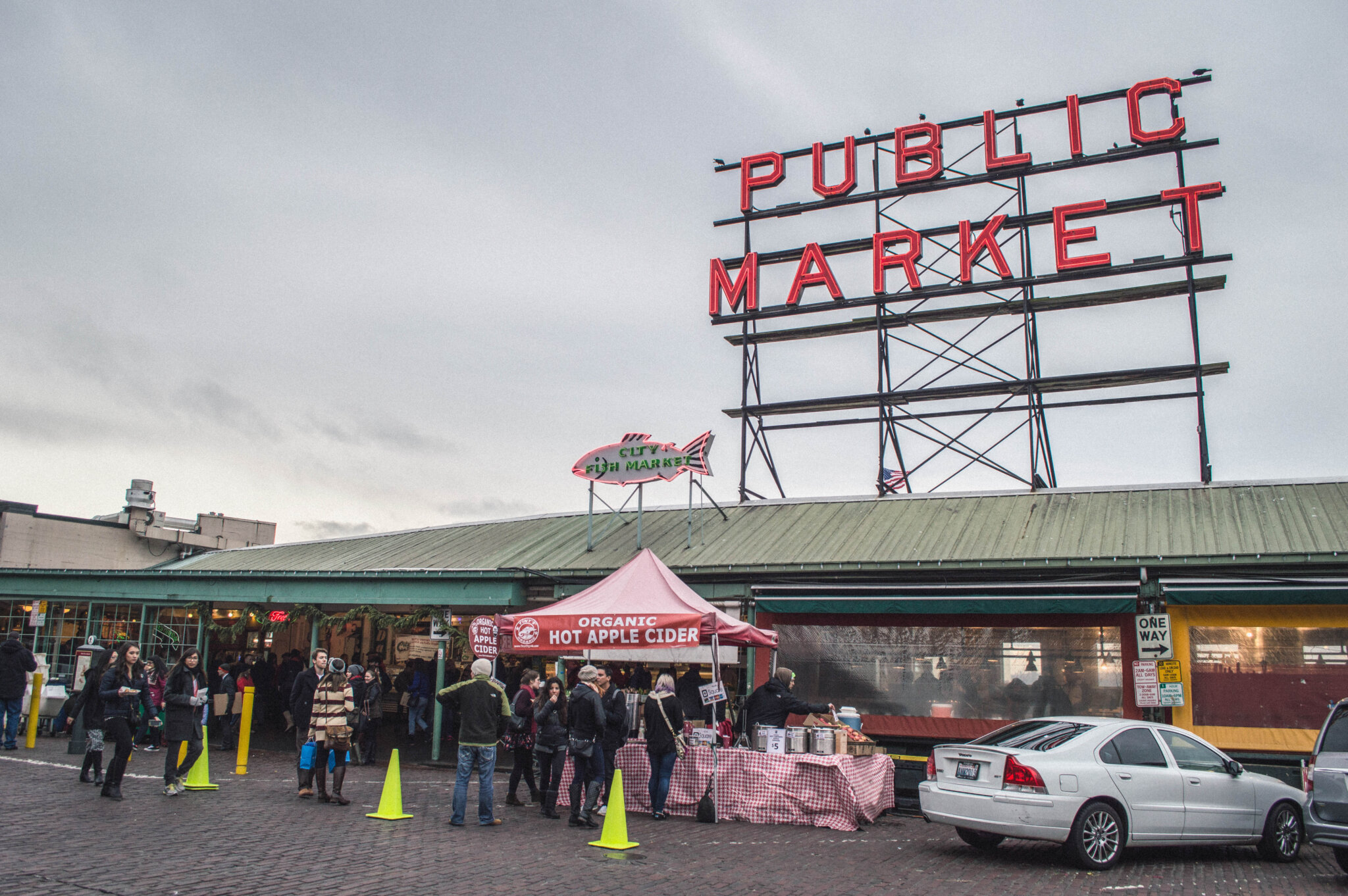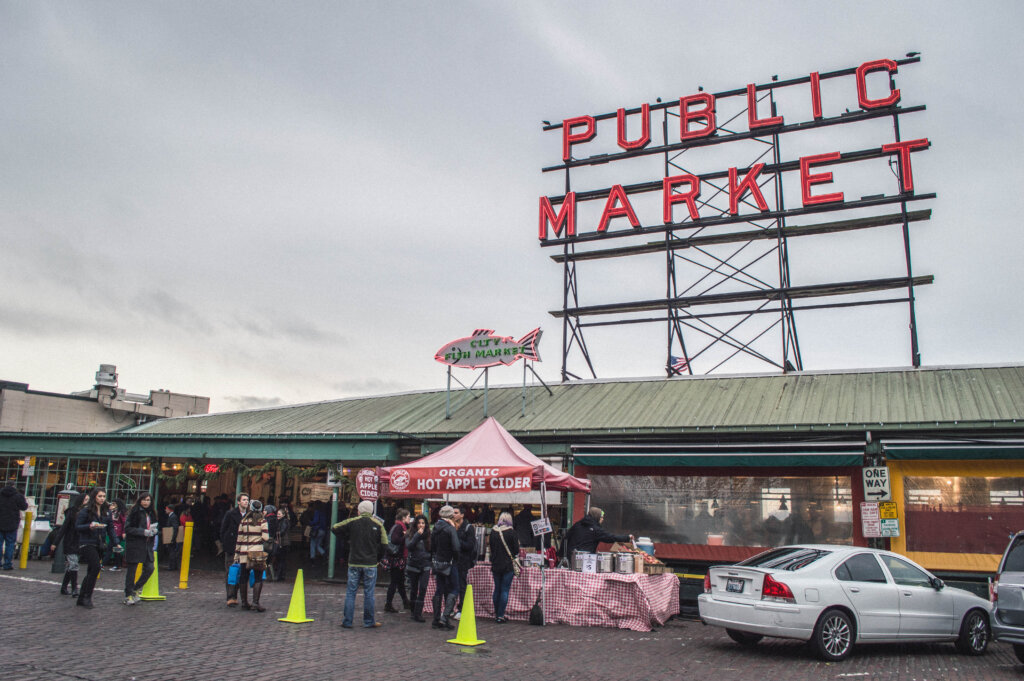 Here are some stops at Pike Place Market that I would recommend:
The Original, 1st Ever Starbucks: Very touristy and literally just a Starbucks, but I'm a former Starbucks barista so it felt like a pilgrimage for me, and it's a must-visit if you're a fan
Piroshky Piroshky: Amazing Russian bakery with lots of pies and other doughy treats
Pike Place Market Creamery: The chocolate milk they sell here (the Twin Brook Creamery Chocolate Milk) is the BEST
Beecher's Handmade Cheese: The mac and cheese here is unbelievable
Pike Place Chowder: I've tried many of their chowders and they were all fantastic
Golden Age Collectibles: Awesome shop to check out if you'e into Retro pop culture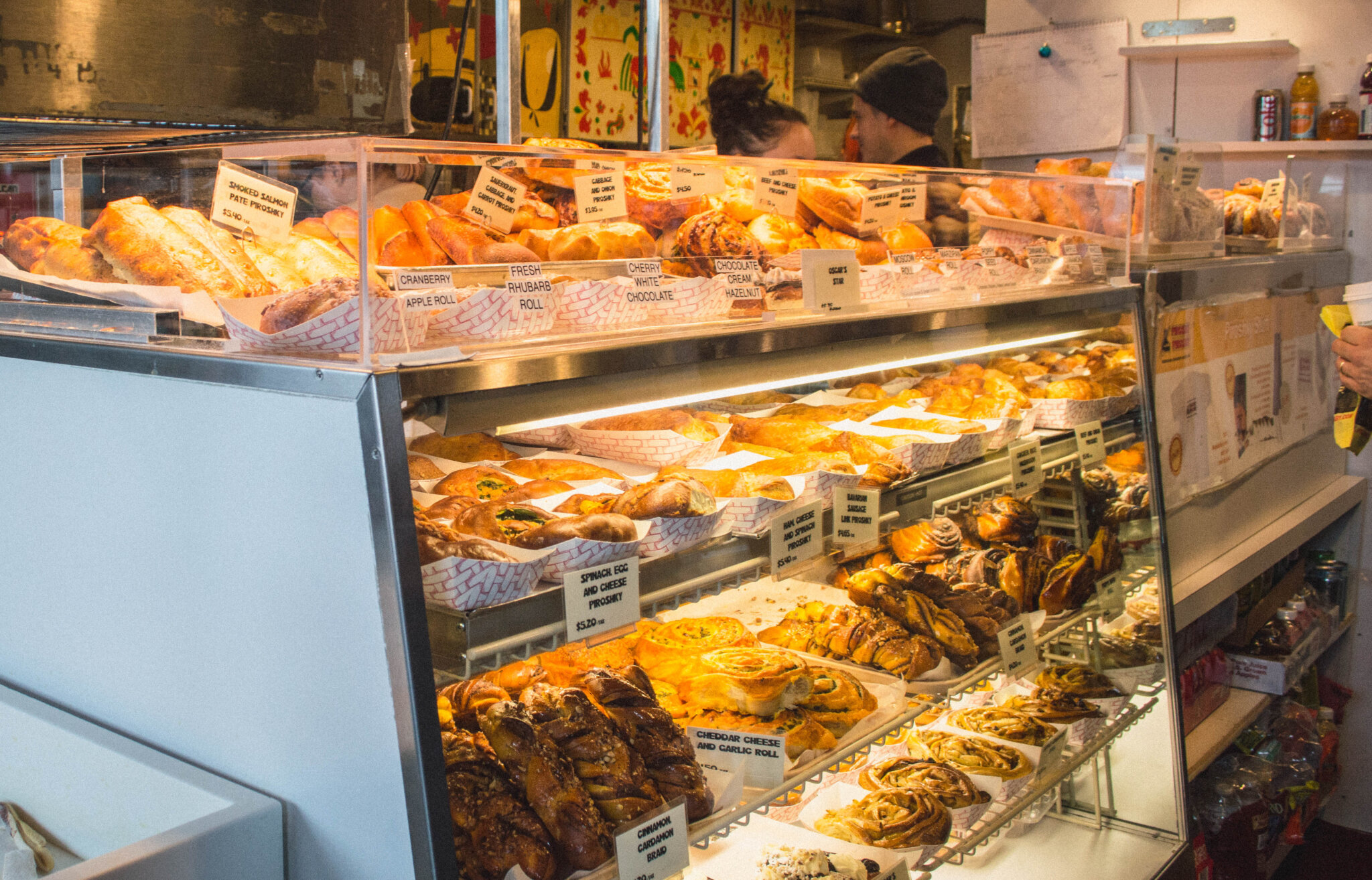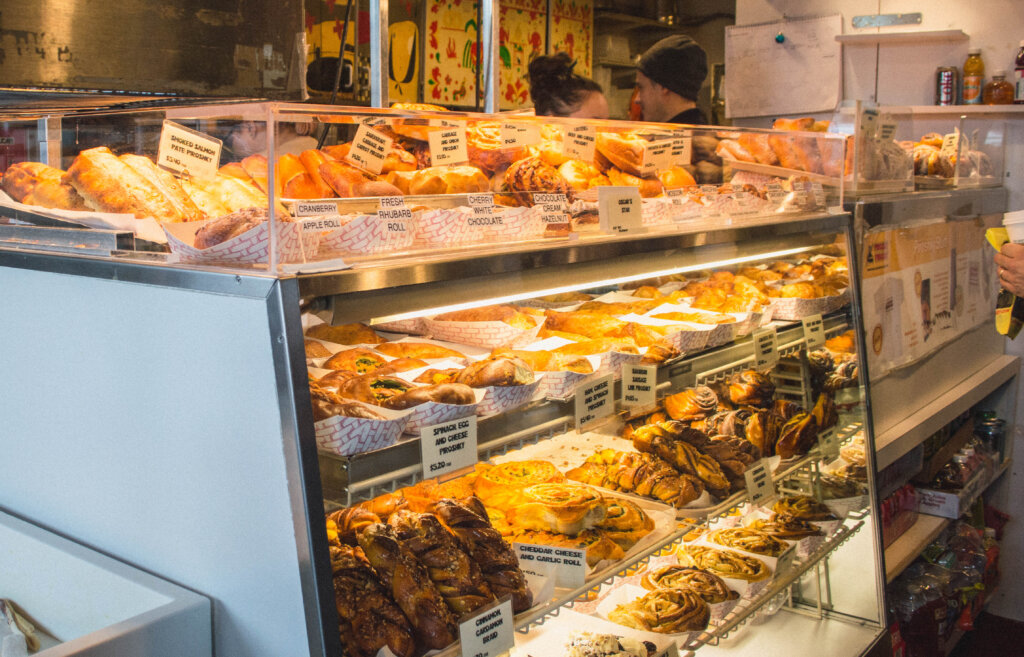 Pose at the famous Seattle Gum Wall
Sorry, germaphobes. Upping the gross factor, our next Seattle must-do is the city's infamous Gum Wall, located under Pike Place Market in Post Alley.
Oddly photogenic, but indisputably disgusting, this alley's walls are decorated with colourful chewed pieces of gum.
And while it's widely recognized as one of the germiest tourist attractions in the world, it's still a really fun stop, especially if you're looking for a unique photo opp.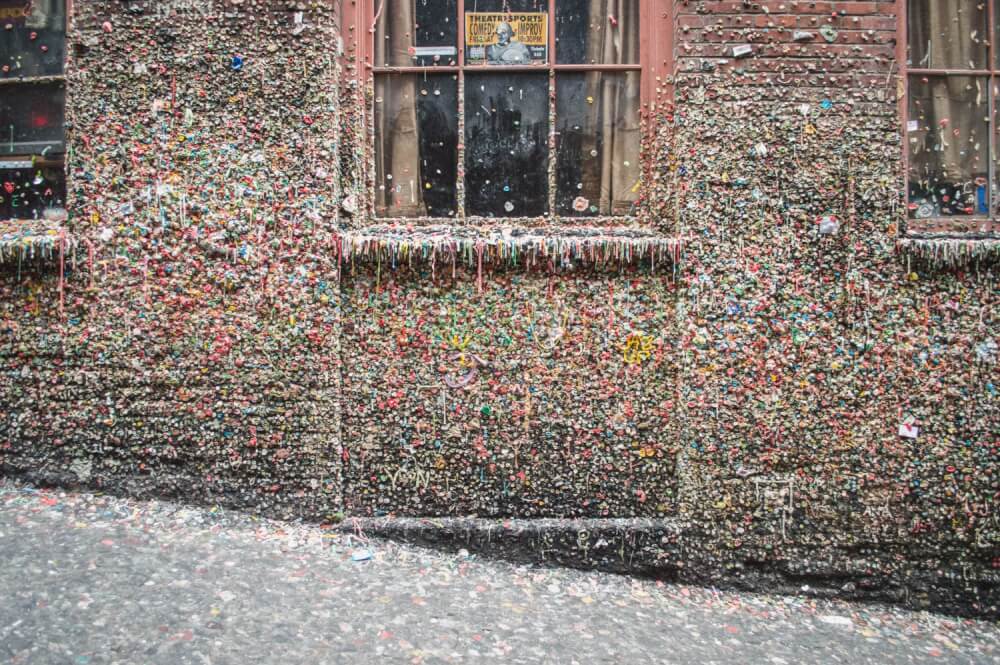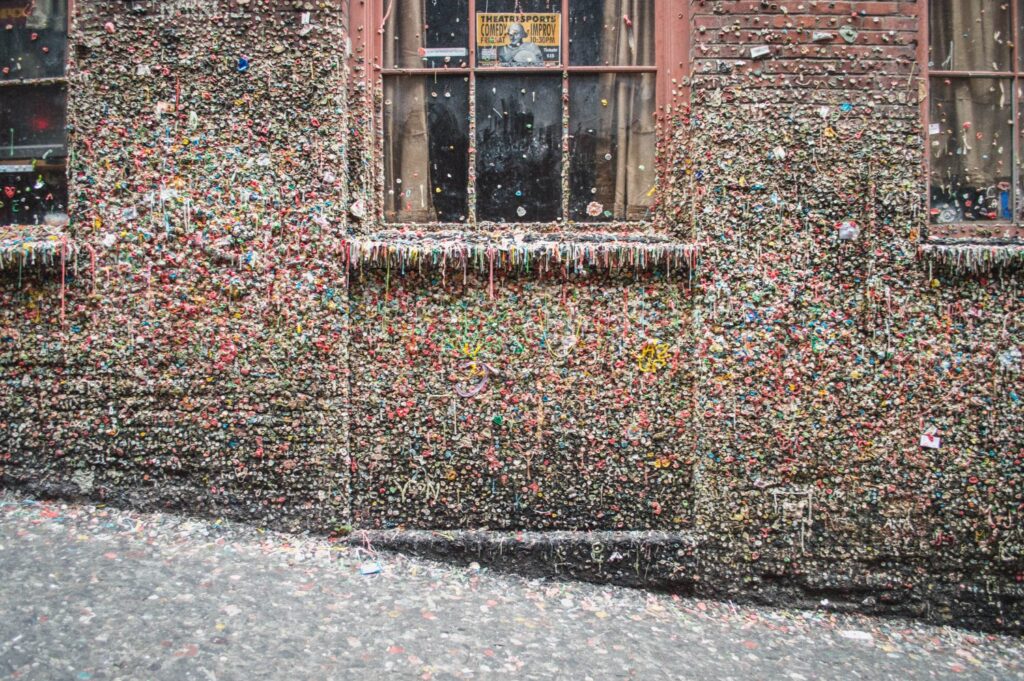 Explore Fremont
Street art is abundant in Seattle's Fremont neighborhood, one of my favourite places to visit in Seattle.
From real rocketships to a piece of the Berlin Wall, it's impossible to wander this area without stumbling upon some sort of cool artifact.
Fremont also offers free maps which mark their many quirky pieces of street art. You can find these maps at newspaper racks around the neighborhood, so be sure to stop by on your next Seattle visit, especially if you want to…
Pose with the Fremont troll
The most famous of Fremont's attractions is undoubtedly the Fremont Troll, who lurks beneath Aurora Bridge at N. 36th Street & Troll Avenue N, and has been there since its installation in 1990.
Made of concrete, wire and steel, this 6000kg monstrosity was the winner of a local art competition aimed at sprucing up this under-bridge area, which had become a not-so-pleasant space over the years. 30 years later, he's still around, and has become somewhat of a cultural icon/mascot.
Yes, he even clutches a real Volkswagen in his ginormous hand!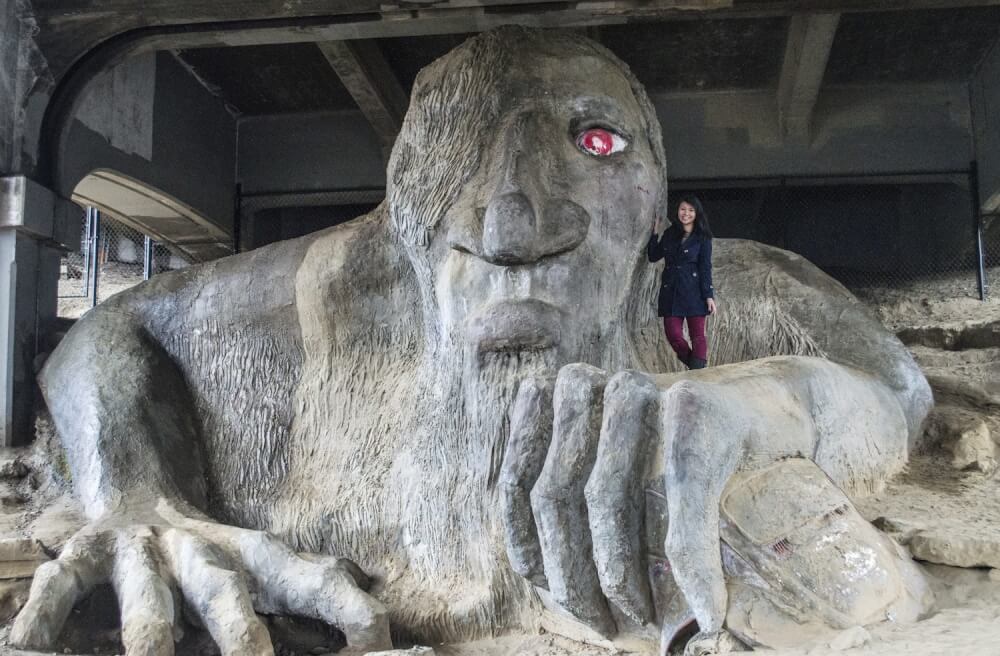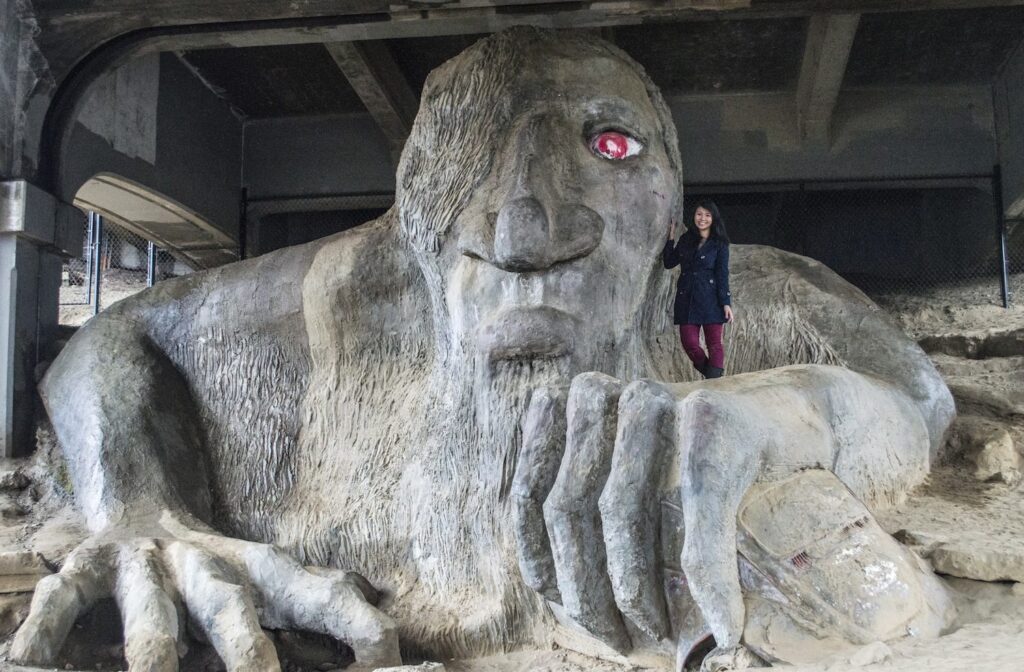 Enjoy the view from Kerry Park
For a postcard-perfect view of Seattle's skyline, there is no spot in the city that beats Kerry Park.
It's a short drive from Seattle's downtown core, and also easily accessible by bus.
On a clear day, you can enjoy the city's picturesque skyline with Mount Rainier looming in the distance, making it one of the best photo opportunities that Seattle has to offer.
PS: if you have extra time, be sure to visit Volunteer Park as well – it's gorgeous!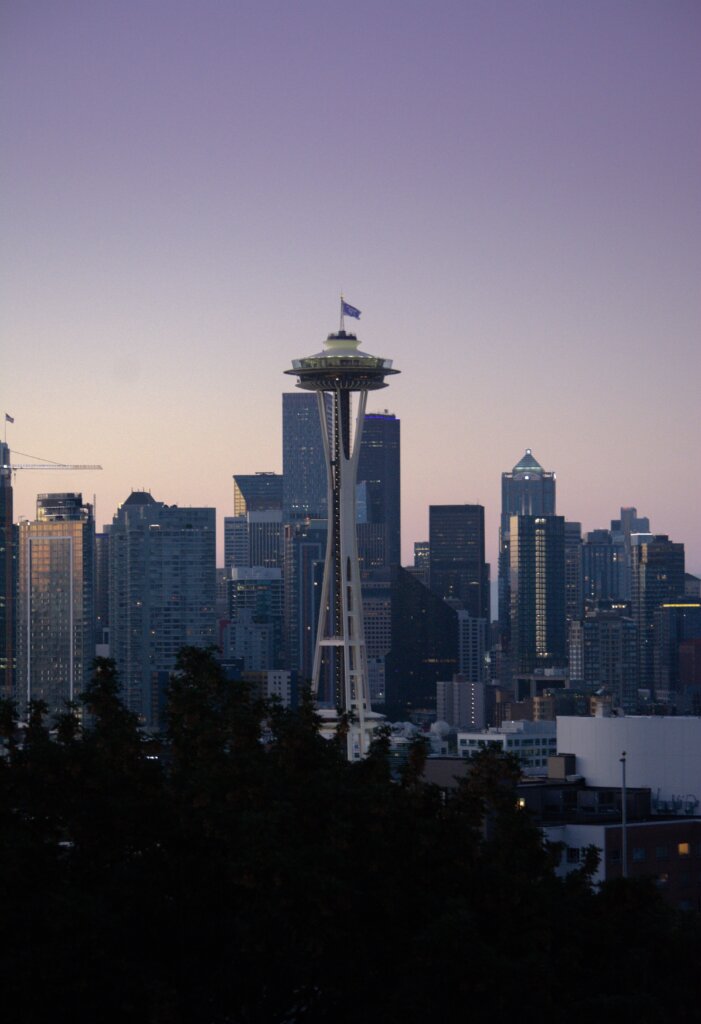 Go on a food tour
Over the years, the Emerald City has earned a wonderful reputation as a foodie city, which makes hopping on a food tour one of the best fun things you can do in Seattle.
And while it's quite easy to DIY your own food tour (Pike Place Market is a great place to grab small bites from various stalls for instance), there are a ton of organized food tours you can book quickly and easily for a locally guided experience.
For example, here is a food tour at Pike Place Market led by a chef.
Sample Seattle's Craft Beer scene
Washington is home to over 250 craft breweries, which is unsurprising since about 70% of the hops supply in the US is grown in the Yakima Valley.
This means Seattle has plenty of wonderful opportunities to sample amazing local beer.
You can find local brews in pretty much any bar, but for the ultimate experience, consider heading to a brewery for the freshest possible pints and flights.
For a brewery to visit near all the other main sights, I can recommend Pike Brewing Company, which has a menu full of tasty food made of locally sourced ingredients and a fun kitschy atmosphere.
Click here for more ideas on Seattle breweries to visit.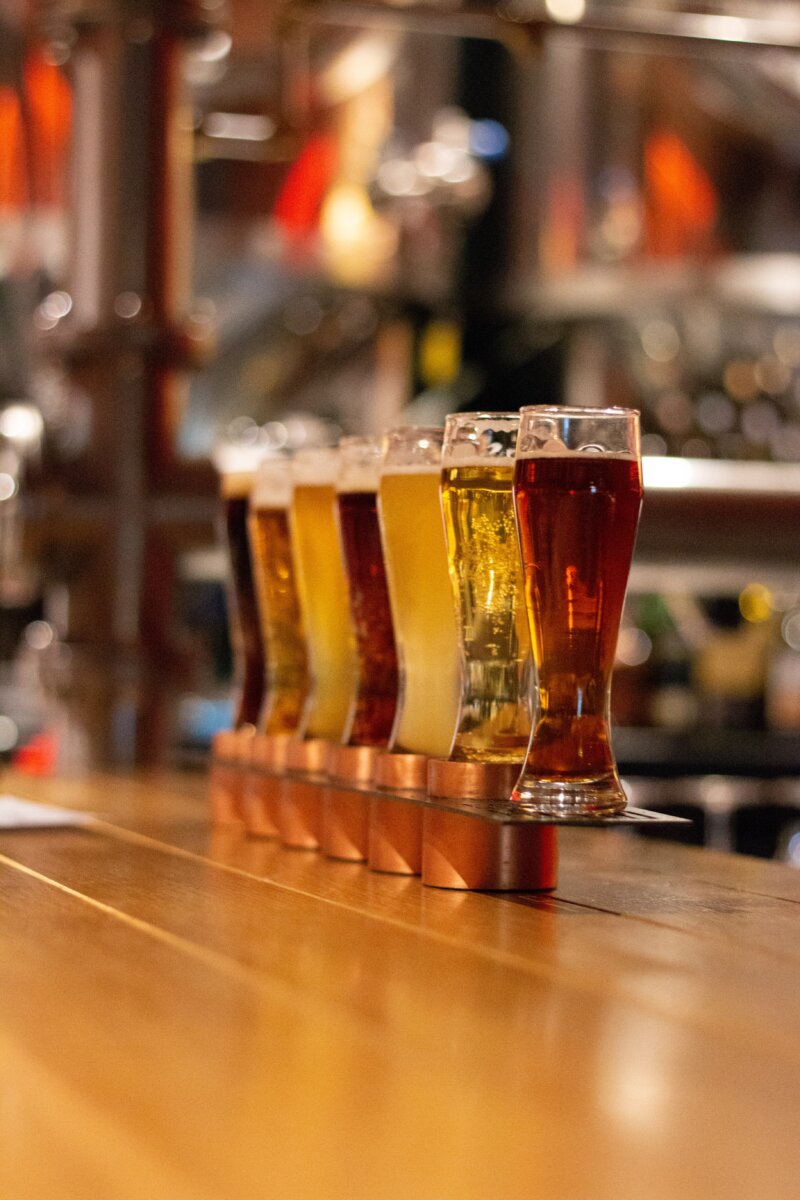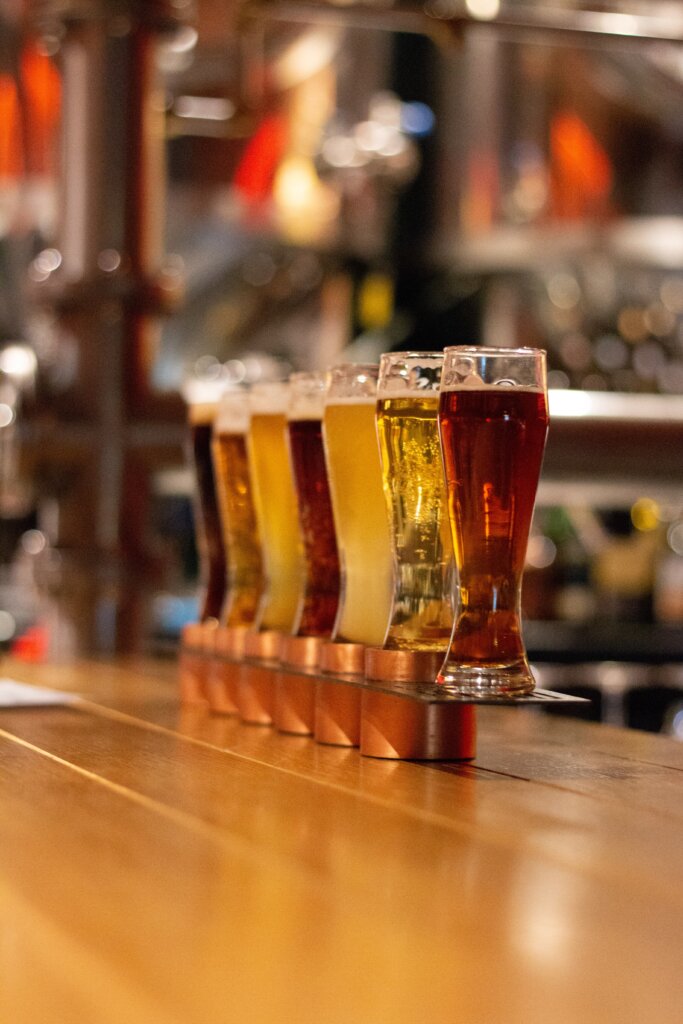 Wander through Seattle's underground passageways
Most visitors won't know this, but lurking beneath downtown Seattle is an expansive network of streets and passageways left behind from Seattle's early days.
Long story short, the streets of present-day downtown Seattle are actually 1-2 stories higher than the original street level back in the 19th century.
This is all thanks to the Great Seattle Fire, which ravaged the downtown core in 1889 and destroyed most of the city center in a fiery blaze.
When it came to time to rebuild, a decision was made to raise the street level 22ft higher, which eventually meant that the "original Seattle" was now underground.
Today, you can actually book this tour to walk through the underground "original Seattle", which is SO cool.
I still haven't gotten a chance to do this awesome Seattle activity yet, but trust me – it's on my list.
Explore the spooky side of Seattle on a haunted walking tour
If spooky ghost stories are your kind of thing, then consider booking a Haunted Walking Ghost Tour, one of the quirkier and more unique things to do in Seattle.
This 1 hour tour dives into Seattle's darker chapters of history, and is guaranteed to show you a whole other side to the city.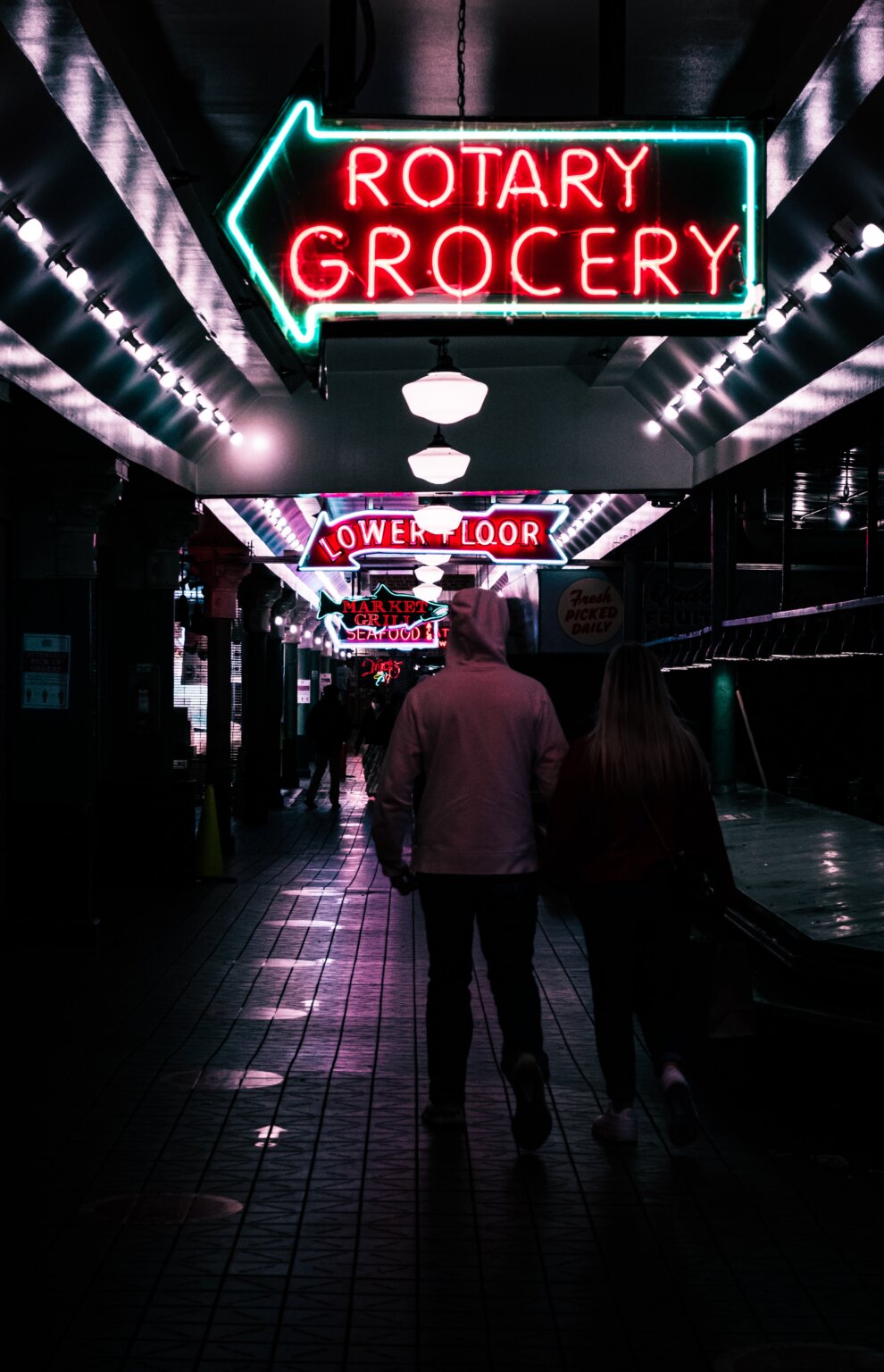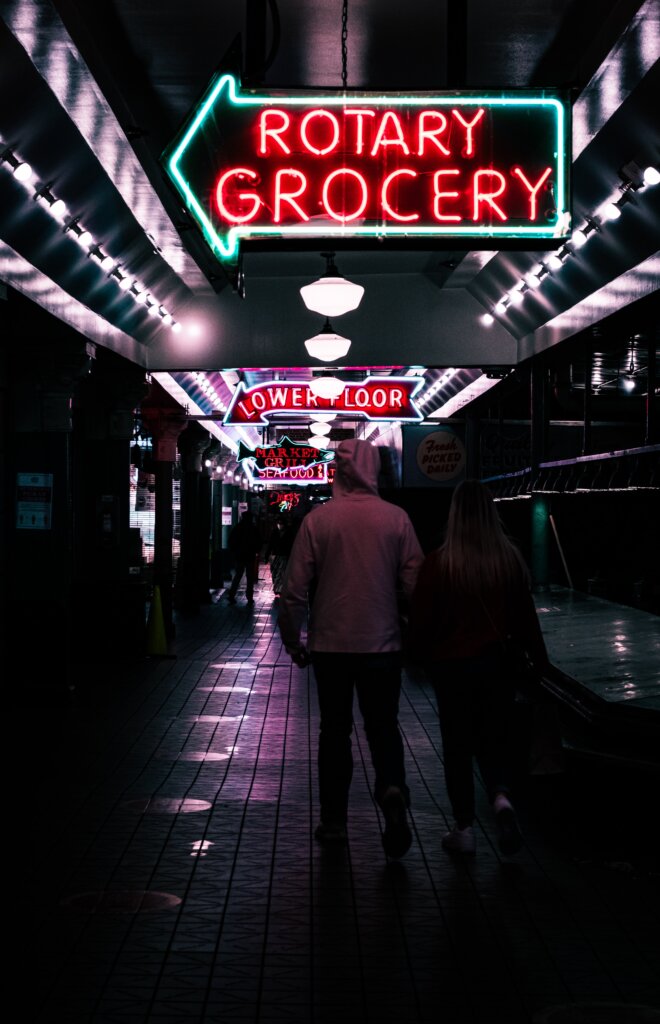 Visit a museum dedicated to pop culture
For pop culture junkies like me, make sure you stop by moPOP, Seattle's pop culture museum which was founded in the year 2000 by Microsoft's co-founders…… Paul Allen.
You thought I was going to say Bill Gates, didn't you?
This museum is huge, with thousands of pop culture relics and artifacts on display, alongside plenty of cool interactive exhibits.
Whether you want to marvel at Luke Skywalker's severed hand or an original Mike Meyers' mask, this museum one of the top things to do in Seattle if you love pop culture!
NOTE: If you plan to also visit other big Seattle attractions during your trip (e.g. Space Needle or Chihuly Garden and Glass), look into getting a Seattle Pass, which could potentially save you 40% or more on admission.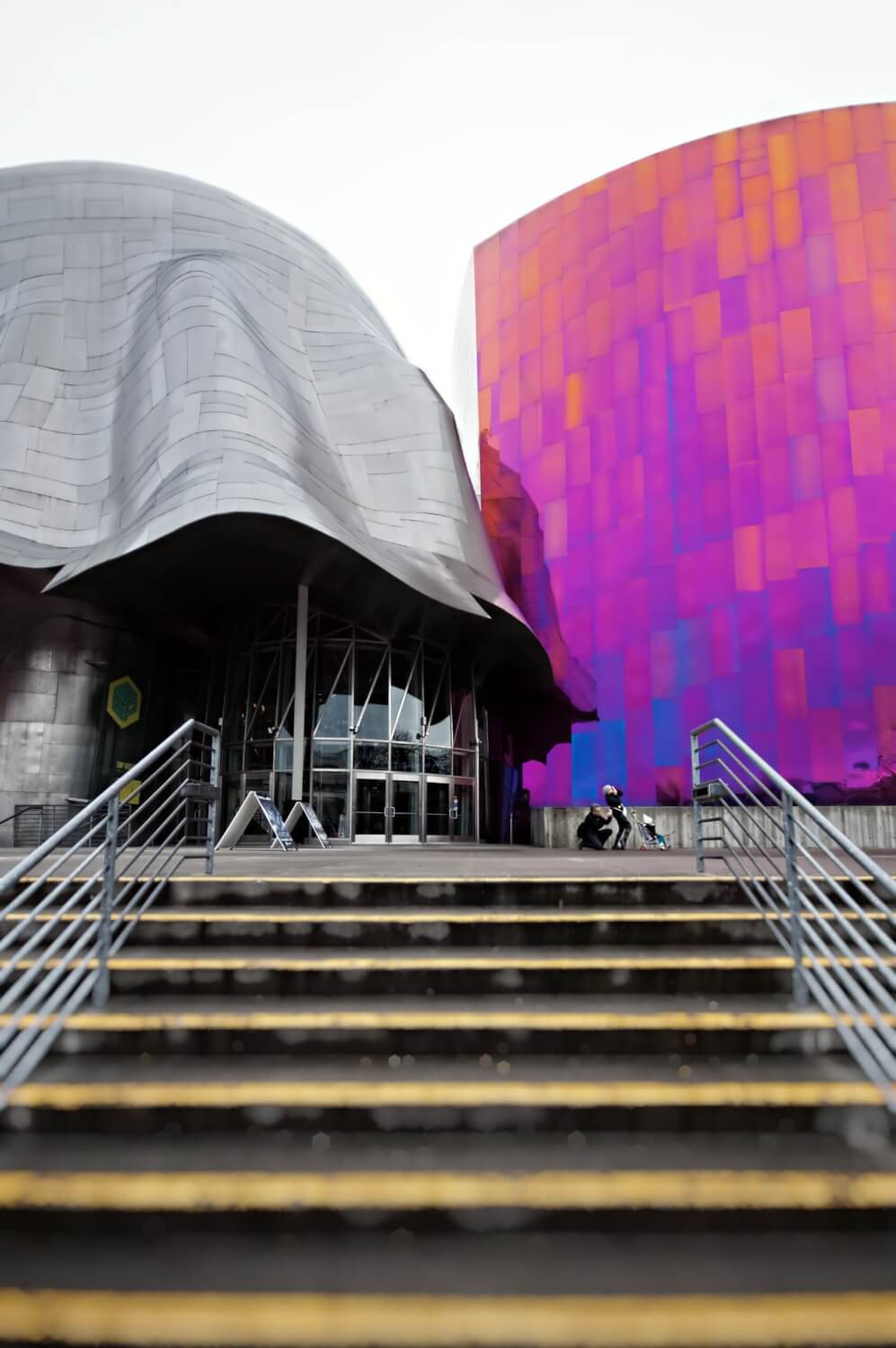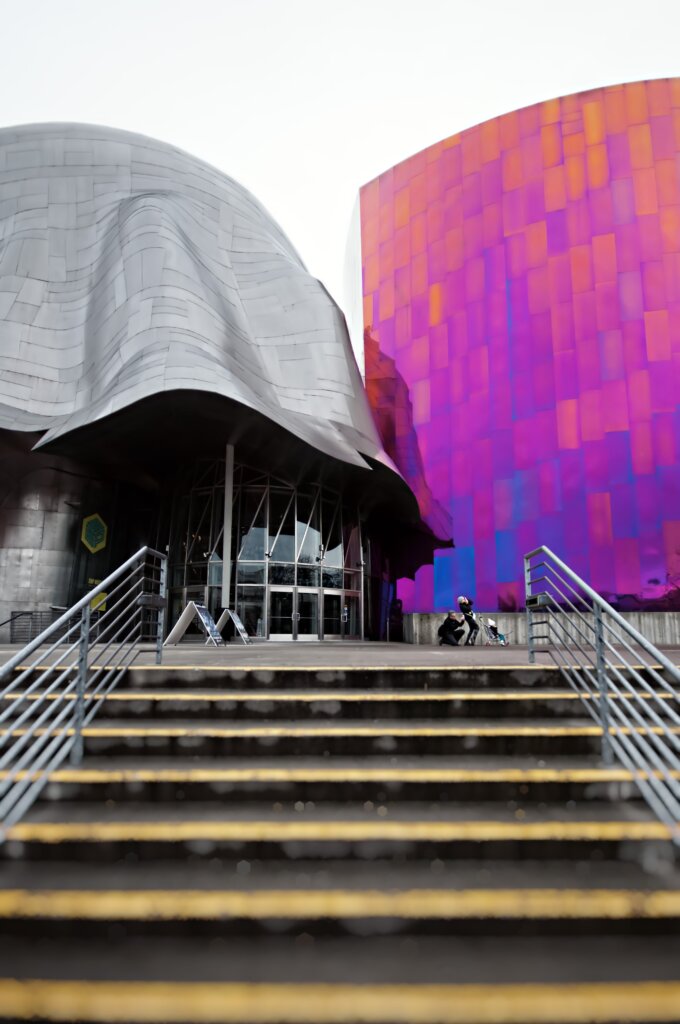 Visit the birthplace of UPS
And for those who love…. deliveries, another random place to visit in Seattle is the literal birthplace of the United Parcel Service, which is marked today by a man-made waterfall in the heart of downtown Seattle.
This little piece of the city (today, mainly just a small park to relax in) is where UPS ran its operations until they relocated in the 30s.
Today, a little plaque reminds people of this historical legacy, but most are there to marvel at the 22ft waterfall or relax at one of the square's hangout spots.
Enjoy some peace at Pier 62 and 63
Once a venue for outdoor concerts, Pier 62 and 63 stand today as a quiet spot for taking in beautiful views of the city.
There's not much to do here, but it's a great spot to soak in views of the Seattle skyline and water.
When I came here, they even had some oversized chairs and tables for you to hang out – a perfect place to perch while inhaling all your Pike Place goodies.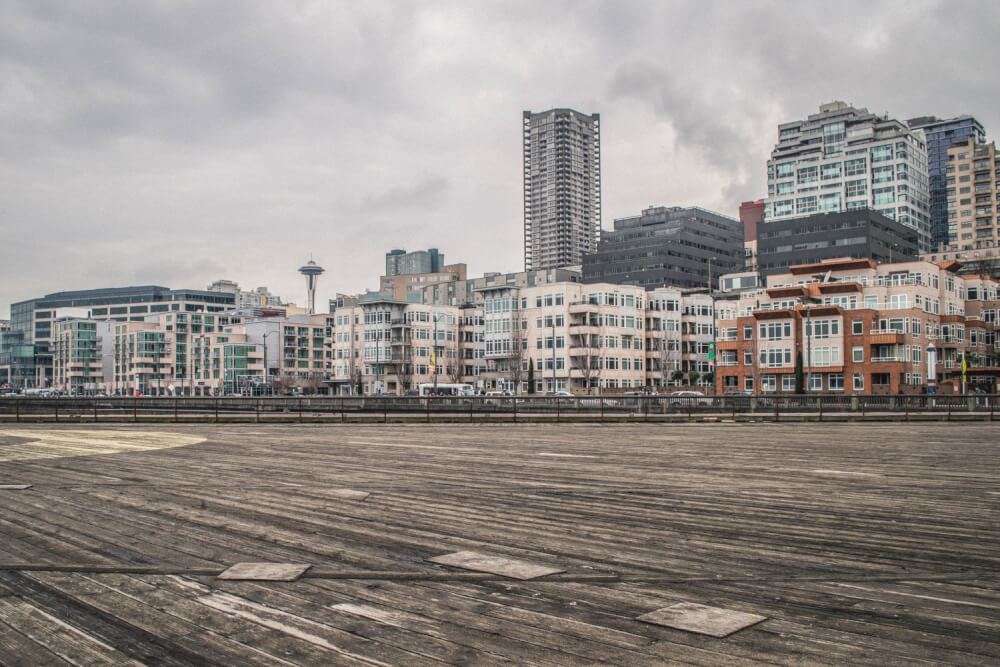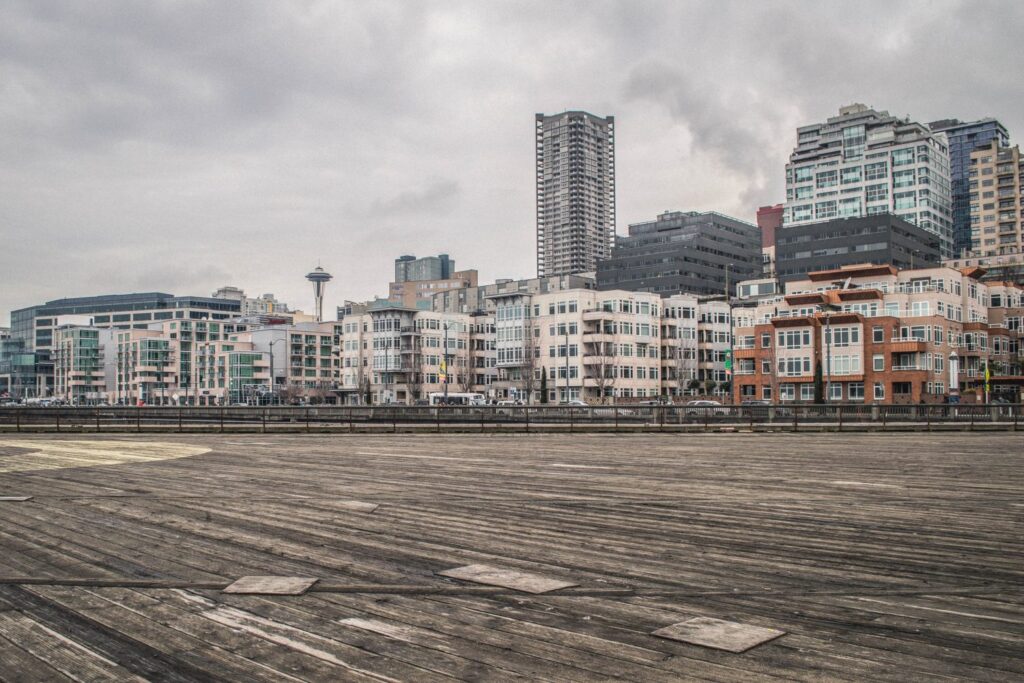 Go for a spin on the Seattle Great Wheel
At 175 ft tall, this icon of the Seattle skyline is one of the tallest ferris wheels in the country, offering unique sweeping views of the city that you won't find anywhere else.
If you're looking for something fun to do in Seattle with kids (or kids at heart), this is a great option. Click here to learn more.
PS: They have LED light shows featuring the wheel's 500,000 LED lights every Friday, Saturday and Sunday.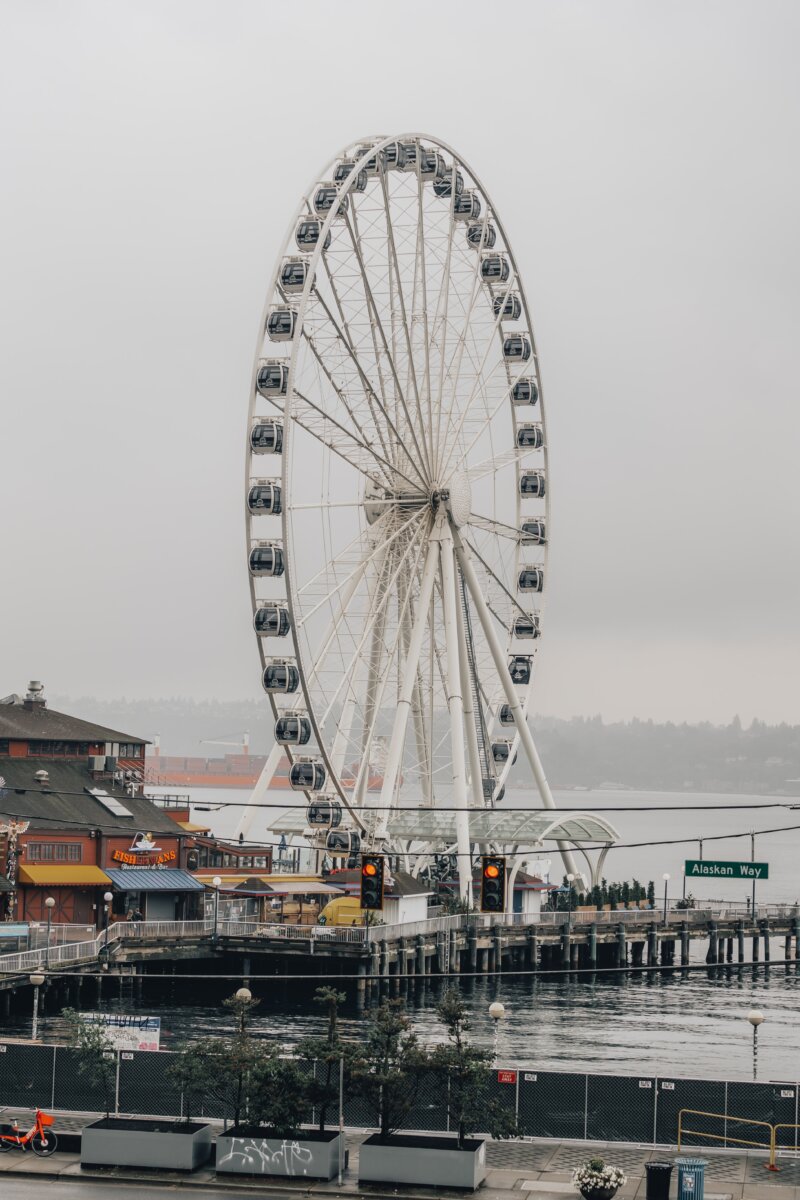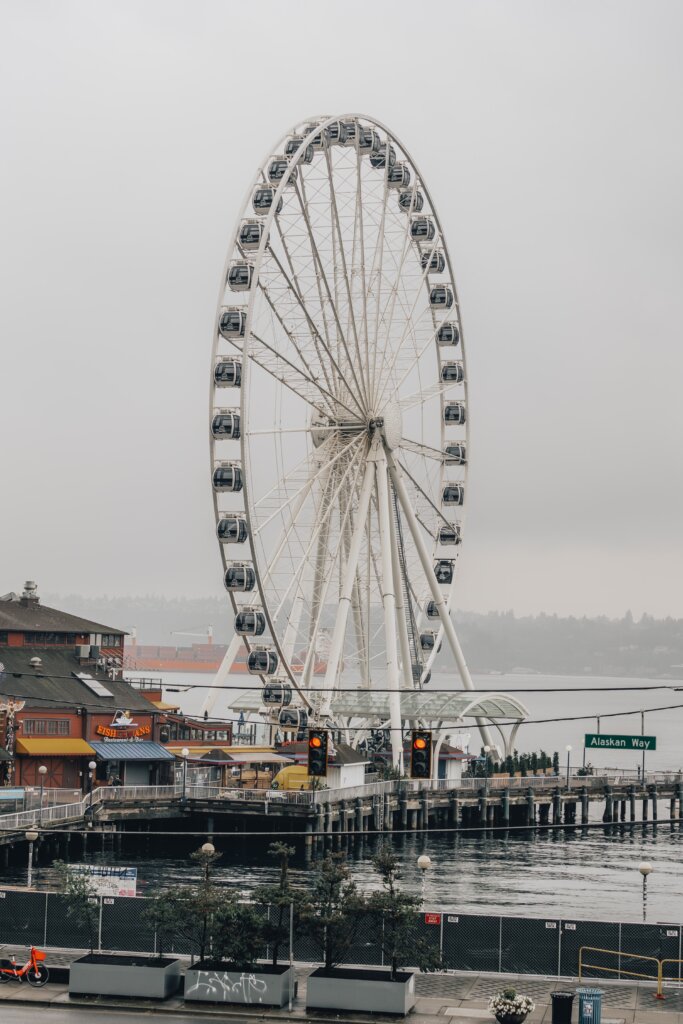 Play around at the Seattle Pinball Museum
Another fun Seattle activity for those looking to embrace their inner child is to wallow in nostalgia at the Seattle Pinball Museum, which opened in August 2010.
Boasting a collection of pinball games from 1934 to present day, they also sell vintage sodas, snacks, and even local beers and ciders to fuel you through hours of thrilling gameplay.
You just pay admission and play inside to your heart's content. Total steal!
Admire Union Station
King Street Station may be the main train station in Seattle, but it's definitely not the prettiest.
For that, you need to head to Union Station in Downtown Seattle, a splendid gem designed by Daniel J. Patterson that opened in 1911.
While it's home to offices today and no longer a transport hub, sneaking a peek at the interior is a must if you love beautiful architecture.
Visit the Museum of Flight
For air/space geeks, the Museum of Flight is definitely one of the best Seattle attractions to check out.
This museum is the largest independent (non-profit) air and space museum in the entire world, with over 175 air/spacecrafts for you to ogle, along with thousands more artifacts, photographs and exhibits. Click here for more info.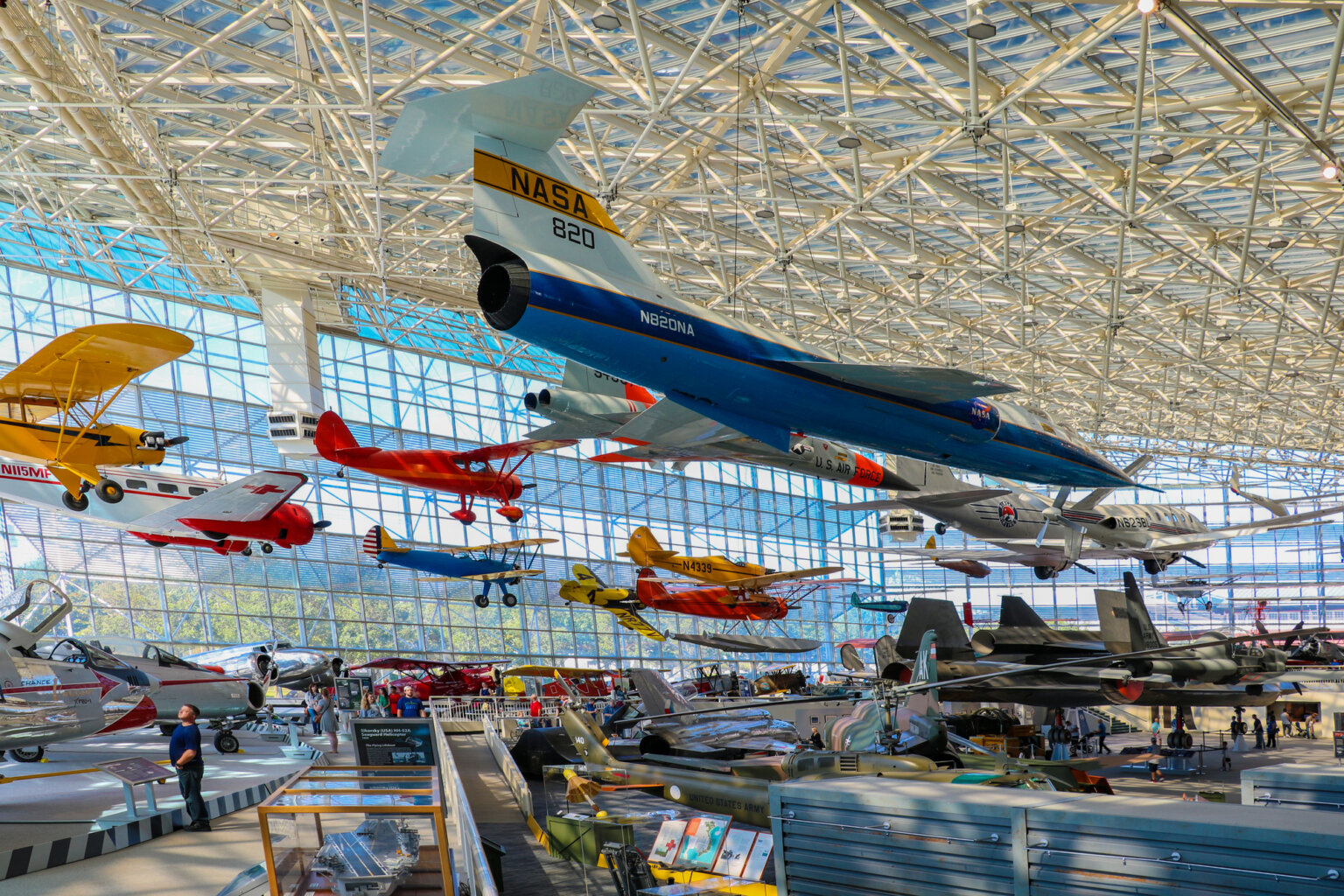 Drink and play arcade games (the dream)
In case you haven't been able to tell, I'm a sucker for retro pop culture and nostalgia.
If that's you too, another fun Seattle thing to do is visited Add-a-Ball in Fremont, a unique bar where you can play with a huge collection of vintage coin-operated arcade games… while of course enjoying a drink or two.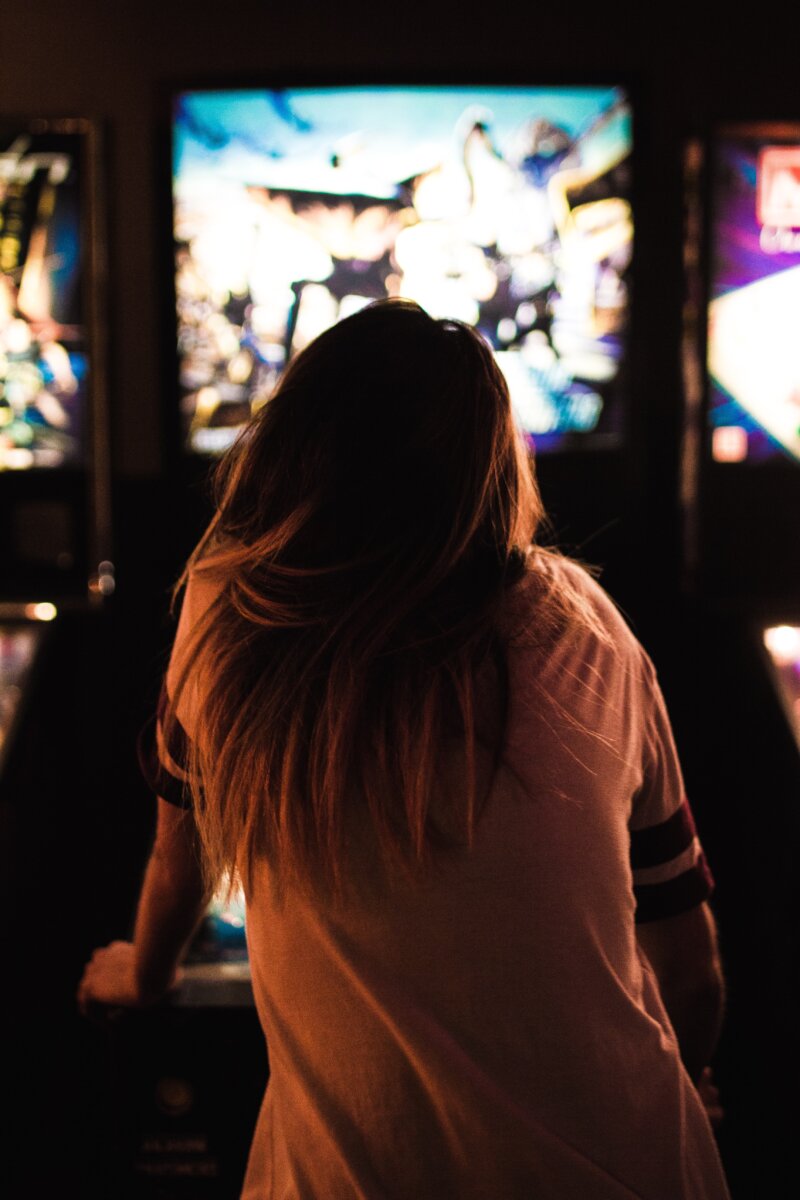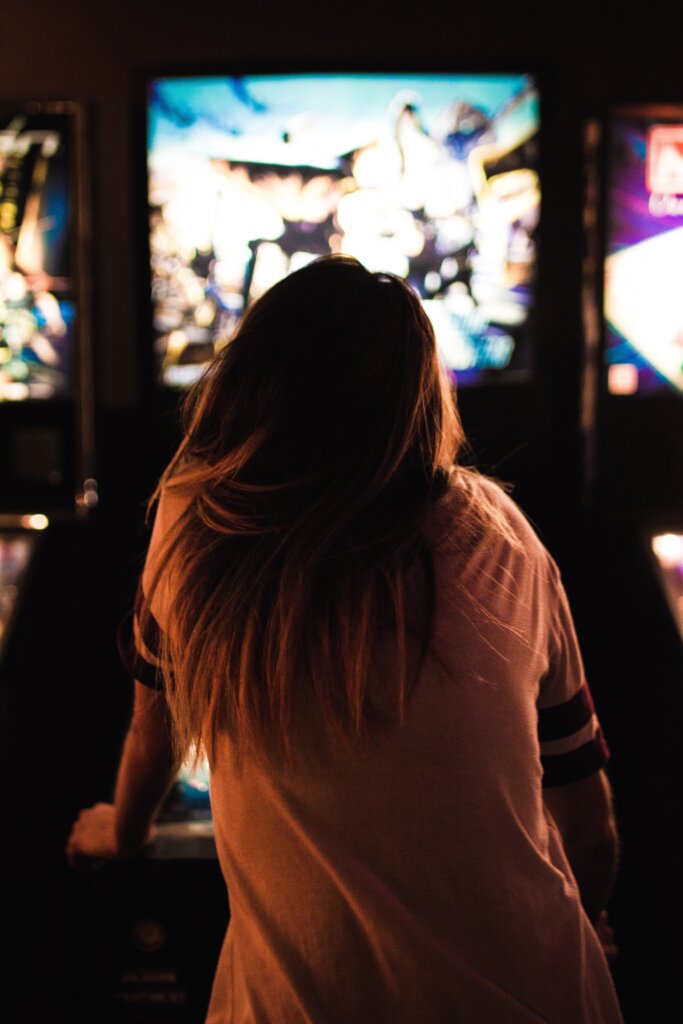 Visit a jawdroppingly beautiful library
If you love beautiful architecture and books, Seattle has two really cool libraries that I'd recommend you visit: the Seattle Central Library in downtown Seattle and the Suzzallo Library.
Seriously, visiting the Suzzallo Libary at the University of Washington is like stepping into Hogwarts in real life.
And while this stunning library (which was designed to look like a grand cathedral) is not an actual Harry Potter filming location, it's definitely pretty darn magical.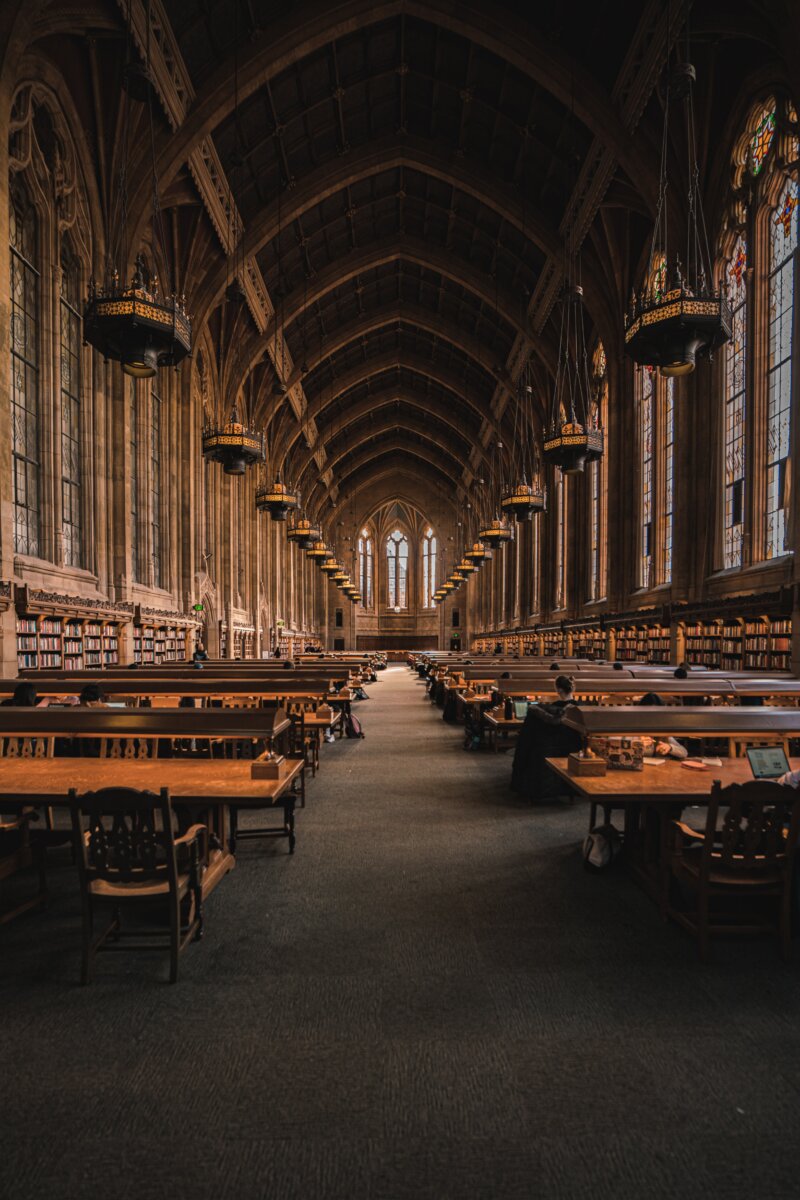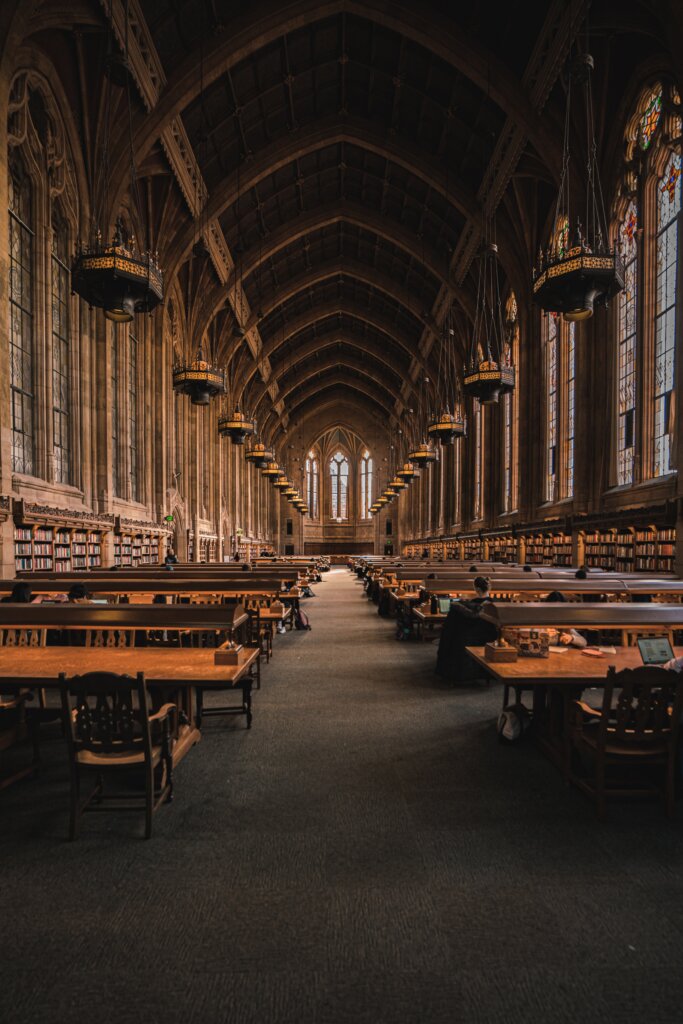 There's also the Seattle Central Library, which is a glorious 11 story structure of glass, steel, and gorgeous design: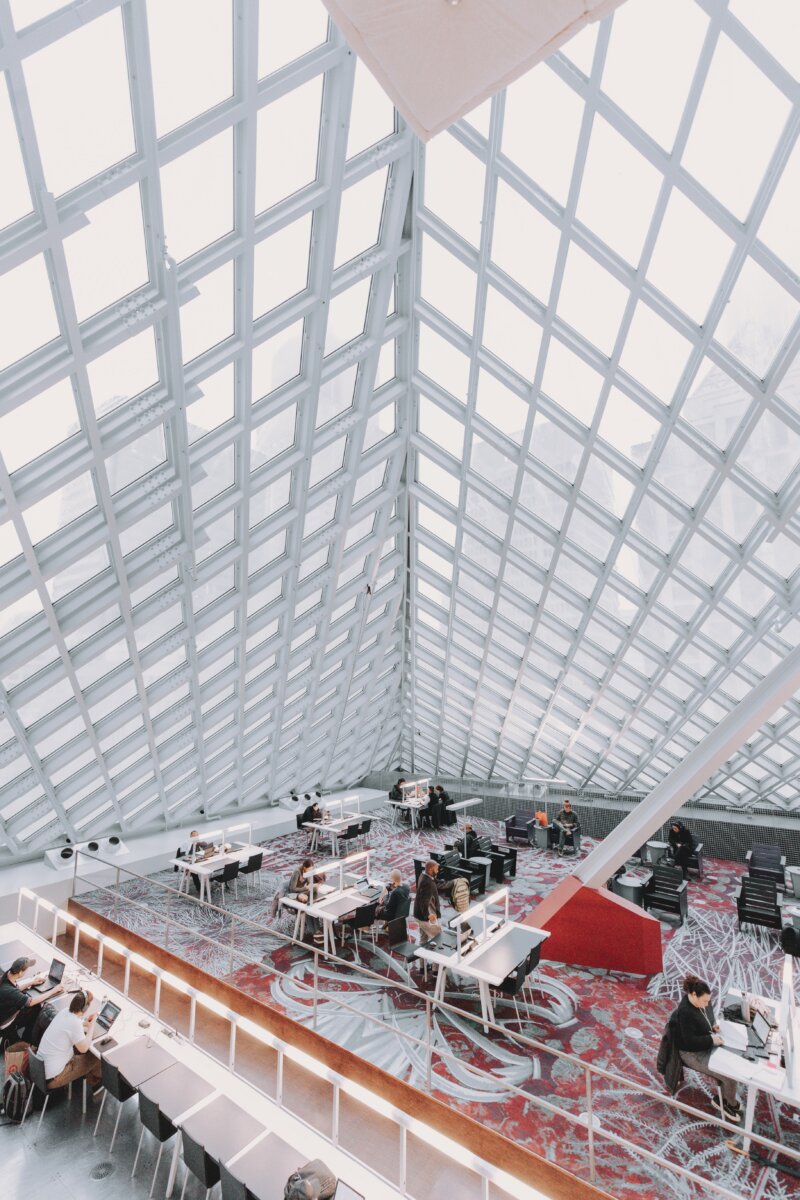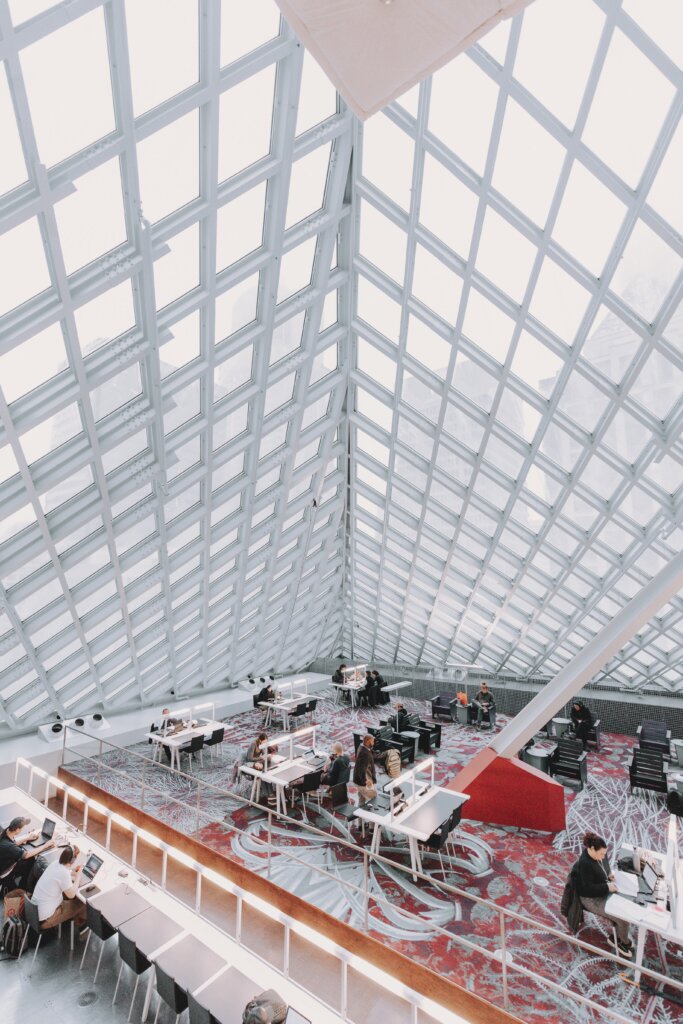 Scope out some giant cowboy apparel
For another quirky thing to do in Seattle, be sure to stop by Oxbow Park.
I mean, if giant cowboy paraphernelia is your thing.
Located in Georgetown, this park is home to some giant cowboy boots and a Godzilla-sized red cowboy hat, both of which are relics from an old cowboy-themed gas station installed in the area back in the 50s.
… While you won't be able to get gas here anymore, you WILL be able to score some sweet photo opps, making this a quirky and fun Seattle activity you should definitely add on your list.
Visit a museum dedicated to rubber chickens
If marvelling at the world's largest rubber chicken (and also the smallest) isn't on your Seattle bucket list, then we shouldn't be friends.
Yes, this really is a thing you can do in Seattle, specifically at the Rubber Chicken Museum located at Archie McPhee, who are (fun fact) the original creators of that terrifying Horse head mask that took the Internet by storm a few years ago.
Stop by the largest independent video store in the US
Alright – one final nostalgia-filled Seattle activity for you.
If you're looking for a unique thing to do in Seattle, make sure you stop by Scarecrow video, a rental shop that has survived the digital revolution with a staggering 120,000+ physical movies available to rent.
And sure, renting a movie might seem like a weird Seattle activity, bu stopping by this mecca of movie magic is a must for anyone who loves cinema… plus, they also have merch and souvenirs you can buy.
Slurp up the world's largest bowl of pho
Looking for more foodie-related things to do in Seattle?
3 pounds of noodles, 3 pounds of meat, and 3 litres of savoury broth await at Seattle's Dong Thap Noodles, which went viral years ago for its jaw-dropping food challenge, which involves finishing a giant bowl of pho the size of a sink.
If your appetite doesn't feel quite up to the challenge, then you can order a regular size from their affordable menu.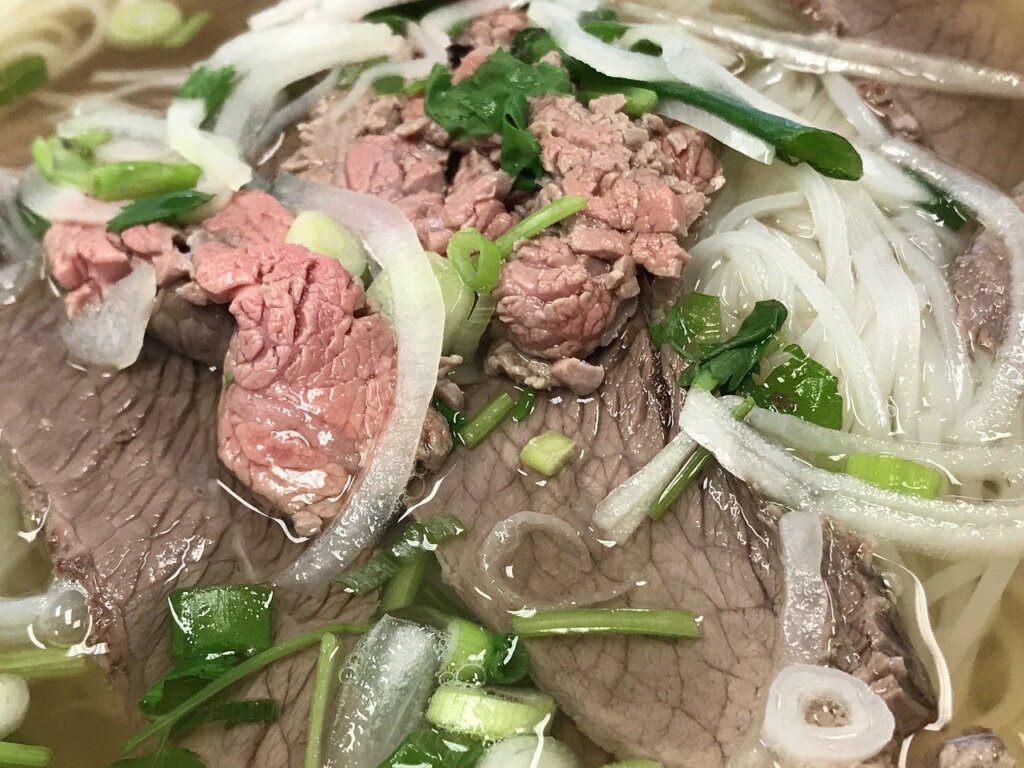 Go hiking and wine tasting
I haven't mentioned outdoorsy things to do in Seattle so far, mainly because I personally haven't gotten a chance to take advantage of the city's many trails just yet…
BUT if you are looking for a fun Seattle thing to do involving the great outdoors, you should definitely look into going on a hike, heading out to Washington's wine country, or perhaps, do both in one day?
If that sounds like your idea of a good time, this all-inclusive tour includes breakfast, lunch and drinks (including wine of course).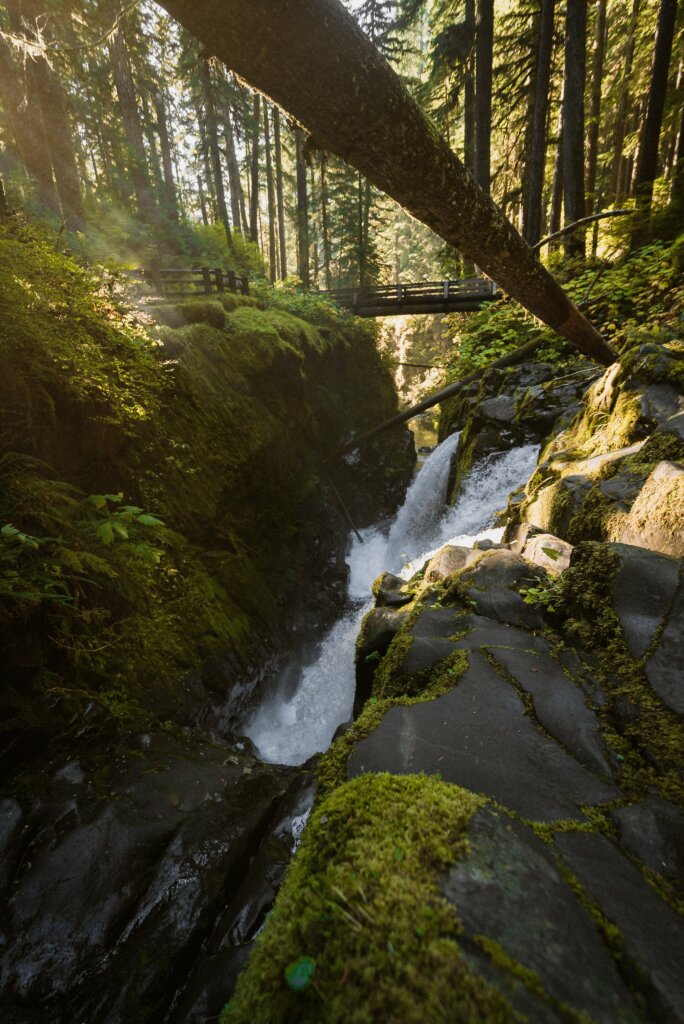 Go Up the Space Needle
Last but not least, we have one of the most famous Seattle attractions which tops pretty much every "what to do in Seattle "list out there.
Built in 1962 for the World Fair (appropriately space-themed), this massive futuristic structure stands at 605ft above the city. Seeing this landmark is definitely a Seattle must-do, but as I mentioned before, I actually prefer the view at the Skyview Observatory, which includes the Space Needle itself.
Nonetheless, if you want to go up the Space Needle, that's a lot of fun too. Click here for more info.
NOTE: If you plan to also visit other big Seattle attractions during your trip like Chihuly Garden and Glass or moPOP, look into getting a Seattle Pass, which could potentially save you 40% or more.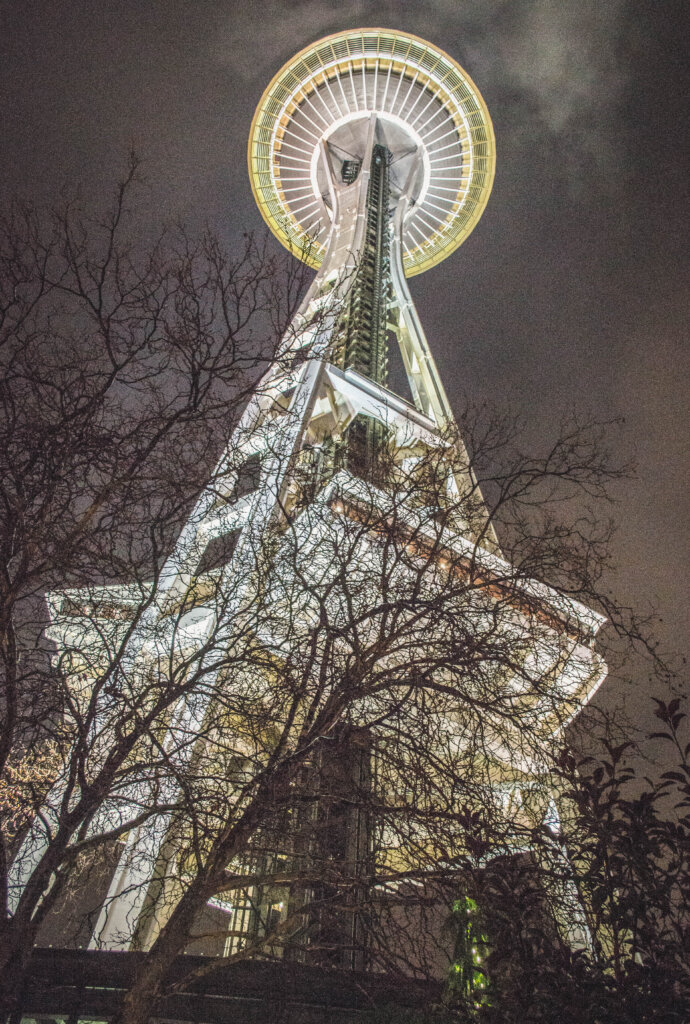 Did I miss any of your favourite things to do in Seattle?
Let me know in the comments if I've missed any of your favourite spots
---
Watch my most popular YouTube video this week:
---