Let's face it: traveling internationally can be stressful to the max, no matter how often you do it.
Take me for example – even after years of panic planning and cringeworthy mistakes, I still manage to forget something each and every time. Admittedly, there are times when I'm not the sharpest crayon in the box, which is why I rely so heavily on lists… and today I'm excited to bring you THE ultimate list of things you must do before traveling internationally… A wickedly comprehensive International Travel Checklist to make sure your next trip is as flawless as a Chipotle burrito.
SO, here it is for you! I know it's long, but I've broken it down into sections for utmost convenience. PLUS, you can grab a free travel abroad checklist printable that breaks everything down for you right here.
International Travel Checklist Table of Contents: 
To-do items before traveling abroad…
Further reading: my Ultimate List of Resources for Travel Planning


---
3 months before traveling internationally
Check that your passport is valid
NOTE: Some countries require you to have at least 6 months left on your passport before you can travel there, so do your research!
Secure accommodations
Especially during peak travel season, reasonable accommodations book up quickly. If you want to be more spontaneous, that's cool too, but I always like to have at least the first two nights booked before I go anywhere. Booking.com is great for comparing prices/scoring cheap deals, AirBNB is my go-to for budget-friendly accommodation (click here for a $50 coupon) and Hostelworld is great for finding the perfect hostel.
Confirm visa requirements
Some countries will require you to have a visa before you can enter. Depending on where you're from and where you're going, this process can take a few weeks or even a few months! In other words, look into this as soon as you can. ProjectVisa.com is a good resource for getting started, but be sure to get confirmation from official government websites.
Get the vaccines you need
Visit your doctor or a travel clinic well in advance of your trip. I personally hate getting injections, but sometimes it has to be done! Better safe than sorry 🙂
Confirm if you need an International Driver's License
If you plan on driving abroad, you may need an International Driver's License. The rules will vary from country to country, so be sure to use Google to your advantage.
Buy any guidebook you might need
Some naysayers dismiss guidebooks, but I personally think they're great for getting destination overviews! My go-to is Lonely Planet because their books are affordable, fun to read, and they offer eBooks as well (which means less to pack!) Click here to browse their current deals.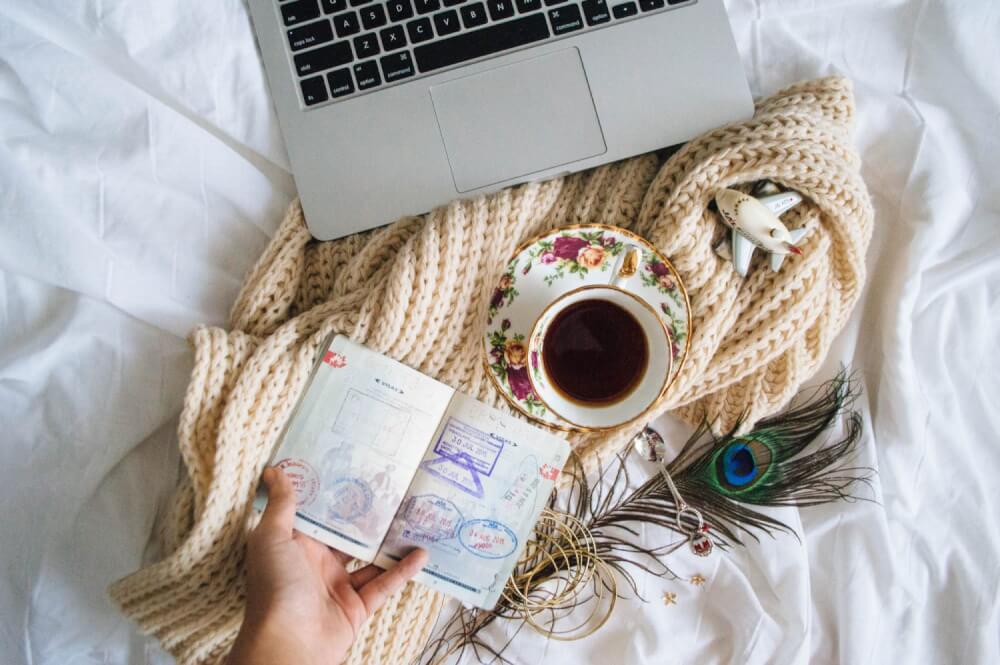 ---
One month before traveling internationally
Get insured
Travel insurance is SO important! You never know what might happen, and while (knock on wood), I've never had a big accident happen to me abroad, I've heard enough horror stories to ALWAYS get insurance when I travel. Check with your credit card company to see if travel insurance is included (as it sometimes is). Otherwise, I highly recommend WorldNomads. They're quick and easy to use, have great coverage and it couldn't be simpler to get a quote. Click here to immediately get an insurance quote for your trip!
Confirm transport (flights, buses, etc.)
Hopefully by now you've got that flight booked, but if you're also taking any regional transport (e.g. shuttle buses, etc.), it's best to get those confirmed as well. Print any bookings out and put them in the same folder for easier organization.
Confirm your hotel booking
Again, make sure you've got a place to stay, and print out your confirmation as well.
Arrange for house sitting/pet sitting
If you need someone to take care of your place, water your plants, play with your cat, etc. while you're gone, be sure to reach out to friends/family or hire someone well in advance. The last thing you want is to be scrambling at the last minute!
Register with your government
Check if the government of your home country has a registry of people who are travelling abroad. If they do, it's well worth the two minutes it takes to register. That way, they're able to contact you in emergency situations and can help you out of any potential messes abroad.
Canadians: Register here
Americans: Register here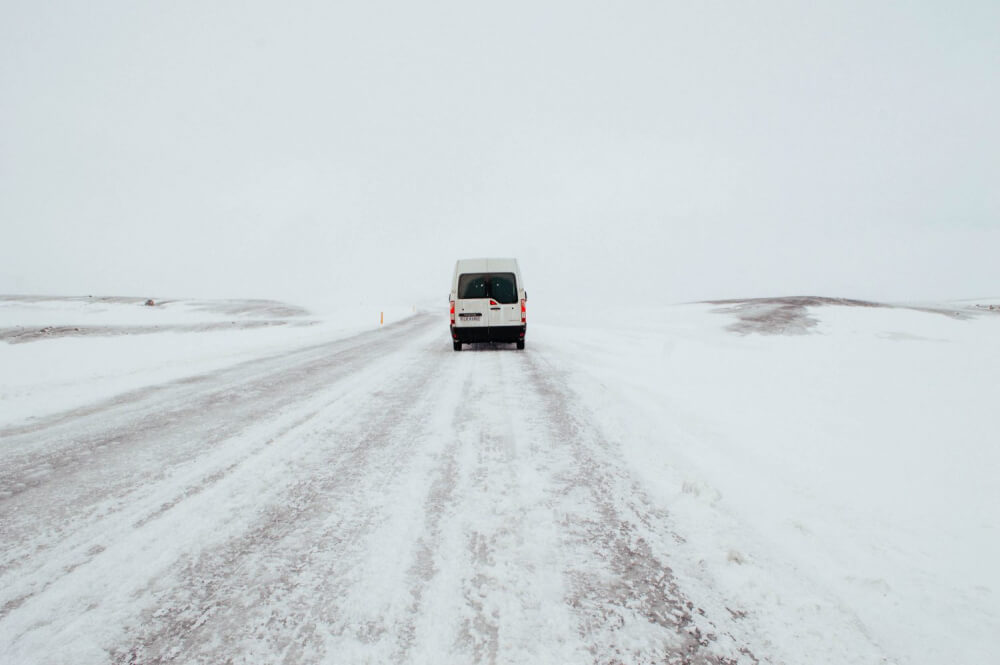 ---
One week before traveling internationally
Print out the important things you'll need.
This includes…
Tickets and boarding passes (e.g. plane, train, bus, attractions, etc.)
Bookings (e.g. hotel reservations, etc.)
Make copies (and take photos of) important documents
Be sure to keep these copies in your carry-on. To be extra prepared, you should also save the photos of your documents to a Dropbox/Google Drive, send them to yourself on Facebook or email them to a friend you trust. The key is to have them easily accessible if you somehow lose them.
You should ensure that you have copies of the following:
Passport
Insurance information
Hotel, flight and transport bookings
Your visa
Driver's license
Credit and bank cards
Trip itinerary
Important phone numbers (including theft hot lines for your credit/bank cards)
Let friends and family know that you're travelling
Do more than just "check in" on Facebook! Consider even giving a copy of your itinerary to trusted friends/fam as well.
Call your bank/credit card company to inform them you're travelling
If you don't do this, they might freeze your card for suspicious activity! This has happened to me a lot. Be sure to call them and inform them of your travel dates so they can put a note in their system.
Refill the prescriptions/medicine you need
Bonus reminder: keep all prescriptions in your carry-on, in case your luggage gets lost.
Get familiar with currency rates
This will give you some idea of what to expect when it comes to conversions, and helps prevent you from getting scammed by currency exchanges abroad.
Convert money
While it depends on where you're travelling, it's ALWAYS important to have some cash on hand. Cards are accepted at most places these days, but you never know when your card won't work, or when you'll need cash for tipping. On that note, make sure to have some coins/small bills for this purpose.
Separate your cash
Don't make the mistake of keeping all your cash in one place. I would avoid putting cash in my checked baggage altogether. I usually stow some emergency money in my sock (paranoid parrot here!), but some swear by a money belt to keep cash safe. Here's a thin/lightweight one from Amazon.
Another more stylish alternative is this printed infinity scarf, which has a secret zipper for your passport and cash.
Pay any bills you need to
Once you're in holiday mode, it's easy to forget 'real life duties' like paying bills, so take care of them before you leave.
Sort out an international phone plan/SIM card
While not a necessity, I always like to have data when I travel. If you feel the same way, before you leave, make sure you have a plan in place, whether that's through a roaming package with your carrier or a plan to buy an international SIM card when you're abroad. I recommend looking into mobile hotspots as well. In Europe, I've tried (and loved) both HipPocket WiFi and Trawire (Iceland).
Research whether or not you need an adapter/buy one
Depending on where you're going, the plugs might not be the same as what you're used to! Don't be stuck without electronics and do a quick Google to see what outlets look like at your destination. I highly recommend buying a universal adapter so that you are covered for all future trips. It's the best investment you'll make! I personally swear by this one.
Check if you need a CONVERTER (look at the voltage)
If you're bringing small appliances like a hair straightener or blow dryer, be sure to check the voltage because sometimes for these, older models don't have dual voltage which means an adapter isn't enough, and you'll need a converter for them to work properly. I have an old hair straightener that I'm overly attached to, so I refuse to buy a new one! This is similar to the converter I use for it, and it has worked great through travels in Europe and Asia.
Double check all your dates/reservations
You might be keen to skip this step because it sounds silly, but I've genuinely missed a flight before due to carelessness, so don't assume all the dates in your calendar are right. My tip: verify your bookings through the actual hotel/airline confirmations. That way, there's no possibility for mixups.
Get gifts (if visiting anyone abroad)
If you're being hosted by someone while you're abroad, or plan to visit friends/family, be a gracious guest and make it rain some presents 😉 Stuck on ideas? Try finding something from your home country that's difficult to get abroad (e.g. a regional specialty).



Have a rough trip itinerary prepared
You spontaneous butterflies may scoff at this one, but it's always good to do a bit of planning before you visit a new destination. It can be as basic as jotting down a few of your "must-sees". The last thing you want to do is waste precious holiday time arguing over where to go/eat.
Make sure laundry is done
Because clean socks and underwear are key!
Create a packing list
I love Pinterest and Googling travel blogs for inspiration. Be sure to make a special section for little things that you are likely to forget (e.g. sunglasses, headphones, etc.)
Break in new shoes
This sounds silly, but all too often, people splurge on new shoes for a trip but forget to break them in. Don't make that mistake! Shoes take a while to get comfy, and you don't want sore feet to attack when you're trying to enjoy your precious holiday. Start wearing those new shoes around the house for at least a week before you go.
Make sure you have enough storage on your memory cards
Whether on your phone or camera, make sure you've cleared sufficient space for the thousands of photos you're sure to take.
Back up photos
Do NOT leave home without backing up the photos and documents on your phone, laptop, iPad, etc. You never know if one of them will spontaneously die or get stolen.
Make sure you have entertainment (e.g. books)
Two things I always forget: headphones and a good book. Make sure you have something to help pass the time, whether it's a nice read or electronics loaded with good tunes/movies.
Research public transportation in advance
SO important. Every city does public transportation a little bit differently. Navigating these systems can be simply overwhelming when you're tired, jetlagged, etc. so do some research on how the public transport works at your destination. Often times you'll learn about good deals (e.g. a one week pass) which will be cheaper than buying one way tickets each time.
Start eating the perishable food in your fridge
You're not going to want fresh produce rotting in your fridge while you're gone, so be strategic in your meal planning the week before you leave. Refrain from buying too much fresh food and focus on consuming what you've got!
Do some research and read about your destination…
Before you visit a new place, it's crucial that you do some research on the following topics:
Customs
What to wear (remember that some destinations require more modesty)
Common scams to avoid
How to say the basics (e.g. hello, thank you, please)
Tipping culture
---
The day before traveling internationally
Check in for your flight (if you can).
Depending on your airline, check-in might open up 24 hours before our flight or even earlier. Be sure to check in as soon as you're able, because this way you get first dibs on seat selection and it always saves you a LOT of time at the airport.
Confirm that you have a route from the airport to your hotel.
Airport WiFi isn't always reliable, so it's best to have this research done (and hopefully booked) beforehand.
Final weather check! Adjust packing accordingly
While weather reports aren't always reliable, you should still take a peek before you leave.
Run through your packing list and make sure you have everything
My tip: pack everything the day before, even the toiletries you plan to use in the morning. I always pack my toothbrush, makeup etc. and just "borrow" from my luggage in the morning when I need it, making sure I immediately put it back. That way I don't forget my super essential items.

Remove any unnecessary things from your wallet, purse, pockets, etc.
Don't risk losing things you won't need while you're abroad (e.g. your work keys, local bus pass, etc.) Remove them and keep them in a safe place!
Weigh your luggage & make sure it's not overweight
If you travel often, buying a luggage scale is invaluable for peace of mind! Here's a really affordable/lightweight one from Amazon. Otherwise, just try your best to estimate. You'll want to avoid overweight baggage as much as possible because nowadays many airports are moving towards automated systems (which means batting your eyelashes with the airline employee might not work anymore!)
Ensure all your bags have luggage tags and up-to-date contact information.
Bags do get lost, and sometimes people can even accidentally take the wrong suitcase at baggage claim! It happens, so remember to give people a way to contact you. I also recommend tying something bright on/around your suitcase to easily identify that it's yours. My family has used bright luggage straps for this purpose ever since I was little, and I swear by them. Here's a bunch of affordable and pretty options.
Charge all your electronics
Especially things you intend to use on the flight (mainly phones, iPads and laptops). I recommend getting a portable charger too, just because they're amazing for long haul flights and travel in general. Here's a great one.
Make sure you have some snacks in your bag
SO key to maintaining your sanity (and budget). Airport food is pricey!
Throw away any food that will spoil while you're abroad
The last thing you want is a messy fridge full of expired food once you're home.
Drink lots of water and eat a clean, simple meal
This is so key for avoiding jet lag. Also refrain from drinking lots of alcohol, because hungover flights are not fun, and stray away from 'adventurous' foods because the last thing you want is to get sick while a mile up in the air!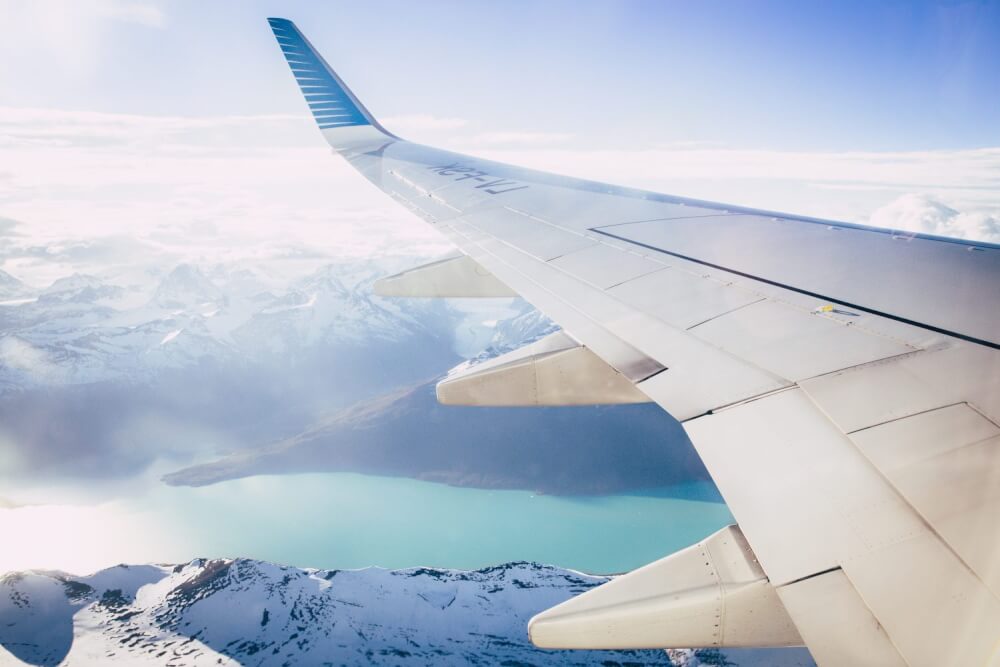 ---
The day of your big trip
Confirm that your flight is operating on schedule
Try to sign up for text alerts from your airline in advance, so that you hear about any delays or cancellations.
Make sure all appliances are off, and unplug all electronics
Do one last sweep of the house to make sure your stove, oven, air conditioning, etc. are all off.
Close/lock windows
And set your alarm system!
Take out the trash
Pretty commonly overlooked, but if you threw out all the stuff that was going to expire, odds are your trash won't smell great by the time you come home!
---
And now over to you! Best of luck with your next trip, and don't forget to grab your free printable checklist of all the things mentioned above:
Let me know in the comments if I've missed any of your most important to-do items!
PS: This post contains affiliate links, which means I would earn a commission from purchases made through my recommendation (but come at no extra cost to you). Feel free to email me if you have any questions!