Despite what Instagram leads us to believe, sometimes travel is more than just dreamy "candid" photos and colourful gelato cones. It's a truth we seldom admit on social media, but at times, travelling can be the source of tremendous stress and low-key breakdowns.
So how do we keep sane? Well, apart from plenty of alcohol dedicated planning, most seasoned travellers have acquired an arsenal of tools they rely on daily for stress-free travel.
Today, I want to share mine with you. Truly, one of the most common questions people ask about travel is simply what to pack. While I'm still in many ways hopeless in this regard (I always manage to forget at least one thing), I feel like I've gotten the hang of distinguishing between genuine necessities and unnecessary weight.  Despite my clumsiness and lack of common sense, I've somehow made it home in one piece after months of travelling, and I have a few packing essentials to thank for that! So here's a peek into my personal arsenal of travel must-packs (beyond the basics like fresh underwear of course).
---
Portable hotspot for WiFi on the go
Fact: I get lost often. Further fact: without Google Maps, it's likely that I'd be loong gone in some forest out there, rather than writing this blog post.
To what do I owe my survival then? Internet. Data. And, more recently, portable hotspots.
One of the latest trends in travel have been portable hotspots, which are little devices smaller than your hand that are fitted with data SIM cards and function as WiFi hotspots. This means that you can be connected wherever you are in the world, without having to worry about roaming charges or buying/switching SIM cards. Most companies have a hassle-free process where they mail you your device, and you just mail it back to them when you're done (with a prepaid envelope that they give you in your initial delivery).
For the past two months, I've been testing out a hotspot from French company HipPocket WiFi and have loved it so far! They provide unlimited data coverage in France and have a Europe package as well which includes 3GB of data in most European countries. The battery lasts a surprisingly long time, so you can be out for the whole day without needing to recharge, and delivery/service is super prompt.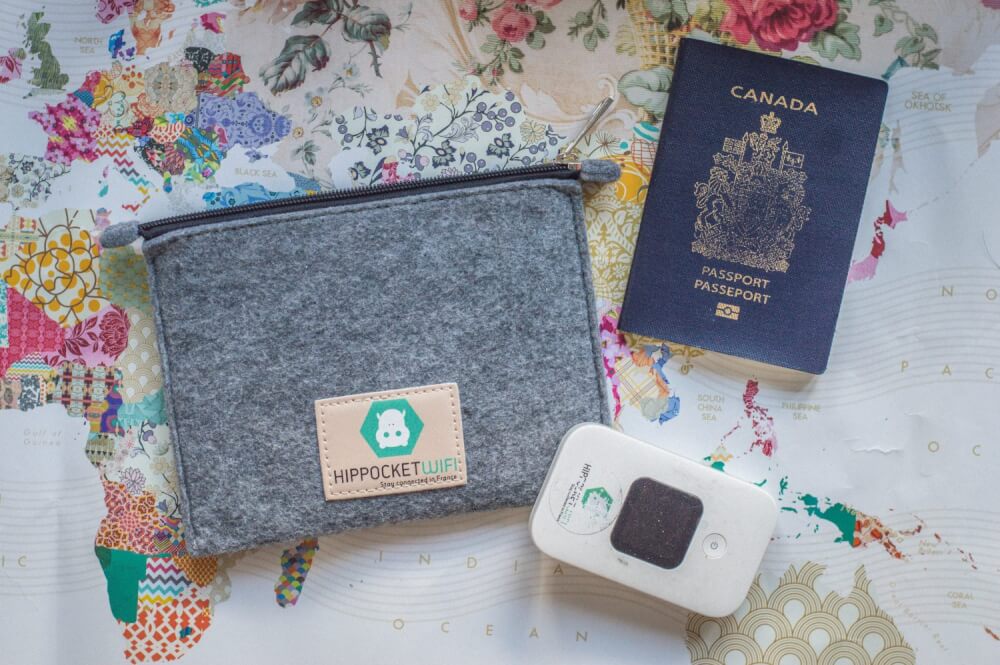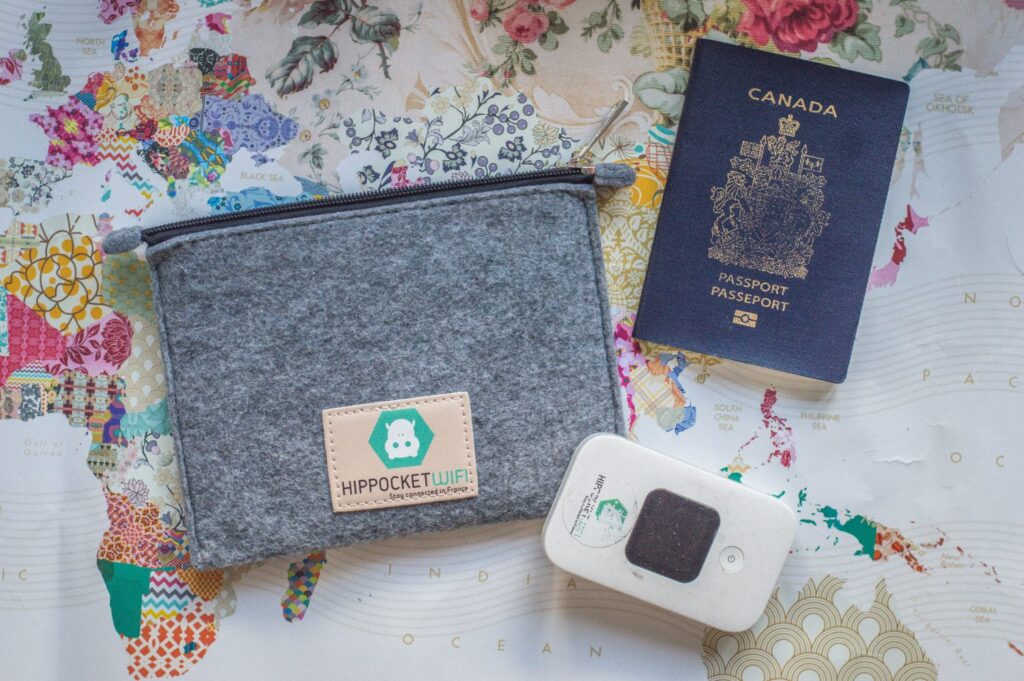 This hotspot has been a lifesaver for the past few months, and was especially handy during my sailing trip in Croatia. While my fellow passengers would be on the constant prowl for good WiFi anytime we docked, I had the freedom to check emails, Instagram a bit and chat with friends from the comfort of wherever I chose, whether it was on deck, by a secluded rock pool or in the middle of the Adriatic Sea. My portable hotspot was my best friend, and now I can't imagine travelling without one.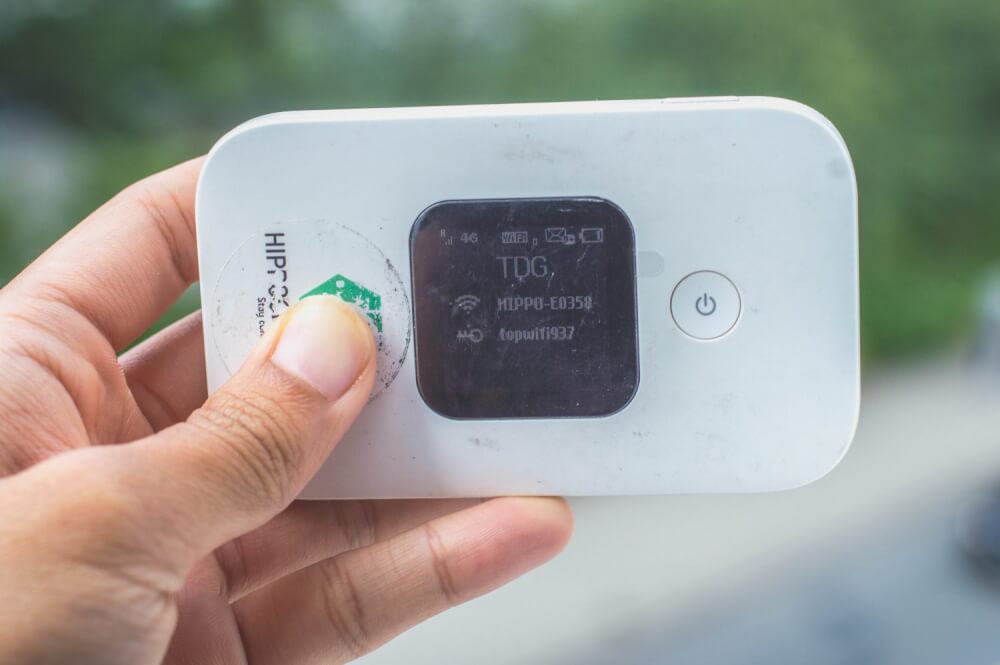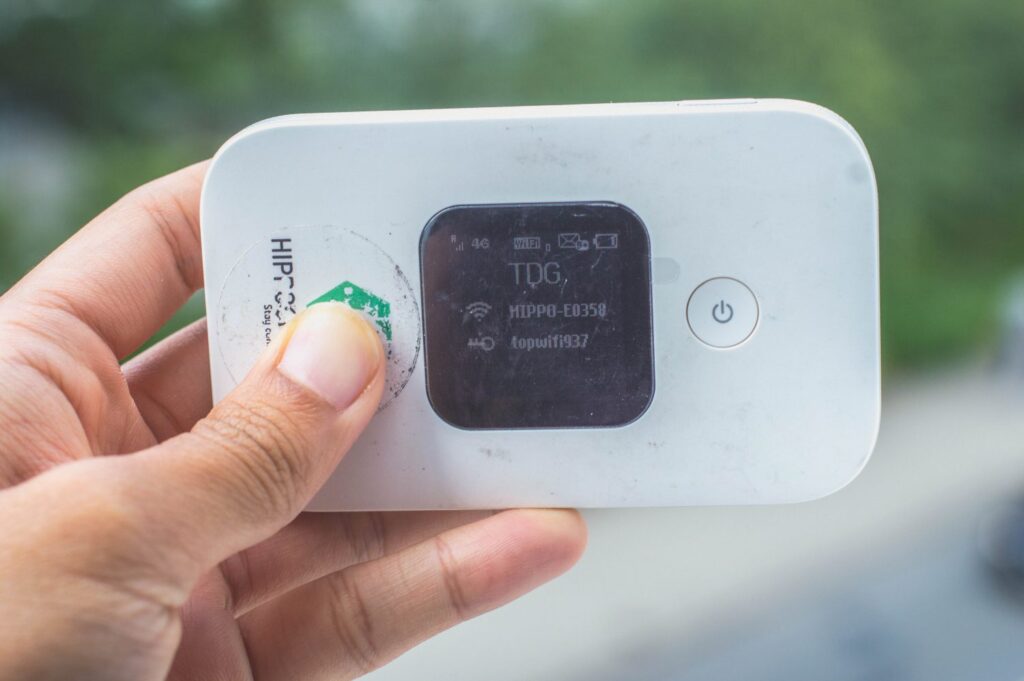 ---
Stylish daybag
It goes without saying: anything that holds your money, camera and passport is pretty darn important. I've always been really picky about the bag I travel with, because it has to look good, be big enough and also handle my careless klutz tendencies.
This summer, I have been absolutely obsessed with the Lo & Sons Claremont – by far the prettiest camera bag I've ever owned. It's spacious without looking clunky, and is designed with travellers in mind. I love that there's a zippered compartment on the back side of the purse, where I keep important bits like my passport. After getting pickpocketed in Rome, I've been highly passionate about not getting robbed, SO this genius design has won me over. Plus, it doesn't look at all like a camera bag, which makes you look like less of a target for camera-snatching!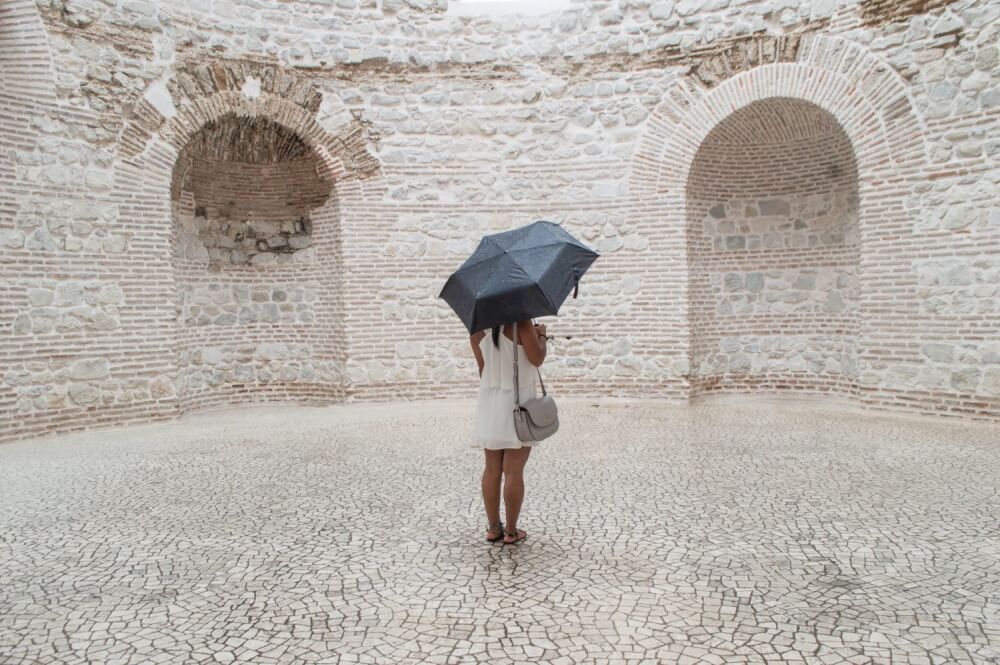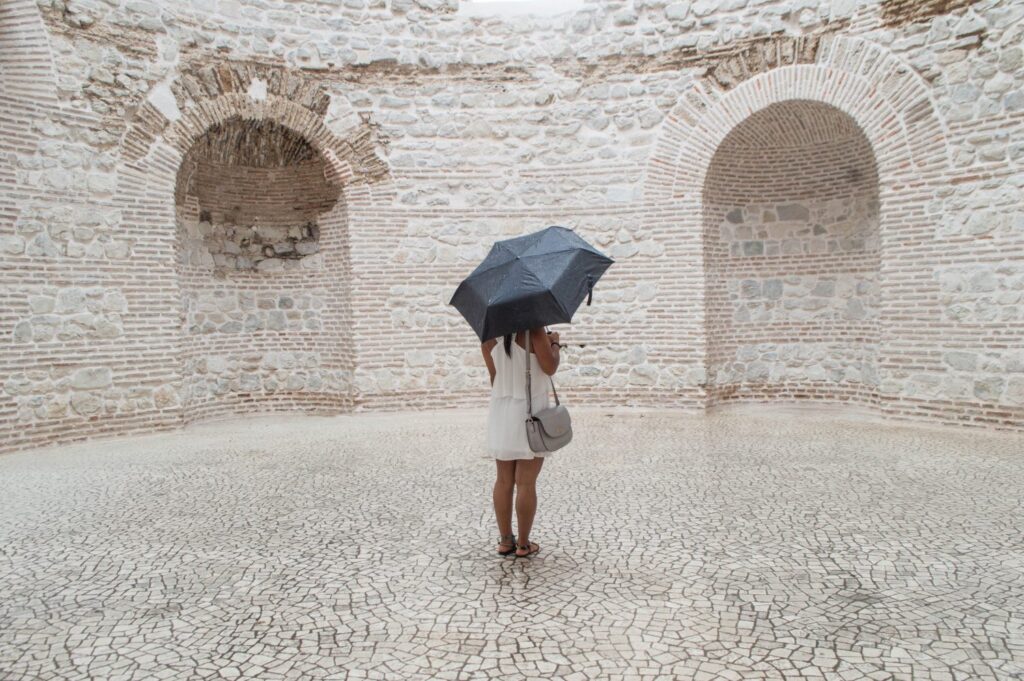 After a few months of use, this bag has been my beachside companion in Italy, my bike buddy in Croatia and my cheese transporter in France. Its sturdy design has made it quite resistant to wear and tear, although the pretty grey leather is starting to turn brown in a few spots. That's probably because I take it absolutely everywhere though.
---
Packing cubes
I travelled carry-on only for each one of my trips this summer, mostly to save money, but also my back. While it sounds adorable to be bumbling around with a giant backpack/turtle aesthetic, I'd rather not be a hunchback by the age of 25. So, carry-on it was, and when it came to smart packing, I was wildly dependent on my packing cubes. These wonderful zippered organizers are lifesavers when it comes to staying neat and keeping everything compact.
There's plenty of affordable options out there on Amazon, like this set from EBags and this set from TravelWise. A much more budget option would be to organize your clothes in large Ziplock bags.
---
Camping towel
It sounds weird to say that one of my most prized possessions is a towel, but…
I'm gonna say it anyway.
I freaking love my PackTowl Personal Packtowl
.
What makes this towel so special? Well, it's a lightweight, quick-dry towel that comes in a bunch of sizes and colours, and is unbelievably handy for any type of travel. All the time, I meet people on the road that have the same one, and we often share a brief bonding moment in which we coo over the how quick it dries, how light it is, how easily it folds up… It's great for the beach, for one night hostel stays when you're gonna need it to dry by morning and it comes in a bunch of sizes to suit your different needs. I don't have a lot of products in my travel arsenal that I would deem perfect, but this one comes pretty close. Click here to check it out on Amazon.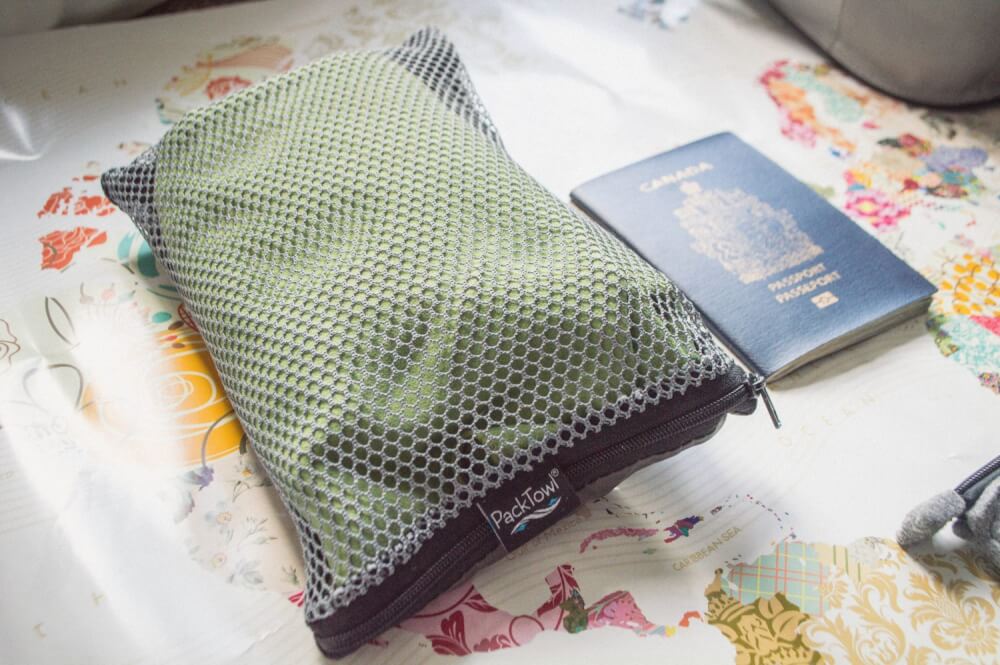 ---
Duct tape
When people ask me about my travel essentials, I always mention duct tape and I'm not gonna lie, people find it weird. Yes, it's a little unconventional, but let me tell you: a little bit of duct tape in your bag weighs nothing and is supremely versatile and handy. That time my backpack split open while in transit? Patched that right up. That time my walking shoes ripped at the toes during a rainstorm? Yup, fixed that too. It never hurts to be prepared.
I know that duct tape is one of those things you never seem to have when you need it, so buy some now just in case! You'll thank me later.
---
Sturdy flip flops
I have terrible luck with shoes. Whether it's straps snapping off on the Paris Metro, or sandals splitting in half in Krka National Park, I've had a fair share of fiascos where I've been left hobbling the streets like a wounded grasshopper. So, rather than panic-shop for a new pair while abroad, I've learned to always pack a pair of trusty flip flops just in case. This way, when something goes wrong, you can just head back to your place and do a quick swap, rather than spend half your holiday shopping for a replacement.
Good flip flops can also come handy for a myriad of other occasions, whether it's a spontaneous beach jaunt or an emergency pair for braving hostel showers, so make sure you have a good pair.
---
And there's my little list of travel products that have saved my sanity this summer! What are some of your favourites? Let me know in the comments. 
I was provided with products from Lo & Sons and HipPocket Wifi for the purpose of review, but I would never recommend anything I didn't love. PS: This post contains affiliate links, which means I would earn a commission from purchases made through my recommendation (but come at no extra cost to you). Feel free to email me if you have any questions!