*FYI - this post may contain affiliate links, which means we earn a commission at no extra cost to you if you purchase from them. Also, as an Amazon Associate I earn from qualifying purchases. Check out our Privacy Policy and Disclosure. for more info.
I was welcomed as a guest at the Homewood Park Hotel and Spa in exchange for this review, but all honest opinions are my own!
There's definitely something about long drives that inspire dreaming, a fact made especially true when weaving through the charming roads of the English countryside.
Passing through rolling fields studded with large, picturesque stone houses and acres of lush gardens, the imagination tends to run a little wild.
For me at least, the 2 hour drive from Poole to Bath was filled with vivid daydreams of a posh life in the country: sunny garden parties, wearing fancy hats, downing enough cups of tea to drown a village… This refined lifestyle did not sound bad at all.
And while it's unlikely I'll ever live this fantasy for real, it was a spectacular treat when I got to act it out, even for a day.
En route to a short getaway in Bath, we spent a night at the countryside home of dreams: the Homewood Park Hotel and Spa, located a 15 minute drive from central Bath, in a secluded property tucked away in the trees.
Found just outside of the city, this lush escape is one to not be missed. Here is what I thought of the property, alongside plenty of photos to make you dream.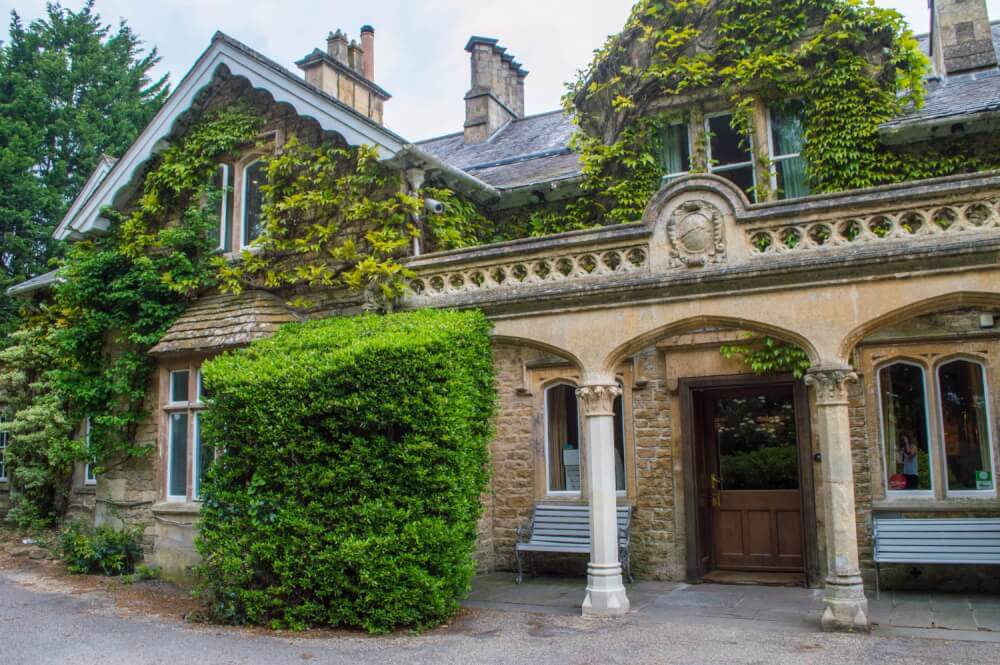 Spacious and warmly decorated
After spending the day in Bath, we made our way to the Homewood Park Hotel and Spa in the late evening.
As we pulled into the parking area, passing through a winding tree-lined path, we got the feeling of driving into some kind of exclusive country club or resort…
A secluded haven for VIPs, perhaps?
The property immediately had a homey feel to it.
As we walked up to the hotel's inviting brick exterior, it felt more like visiting a fancy friend than checking into a hotel.
Following a brief welcome, the receptionist fetched a classic wrought iron key from the cabinet behind her and guided us towards our spacious Junior Suite.
After an ambitious day of sightseeing, our room was certainly a sight for sore eyes.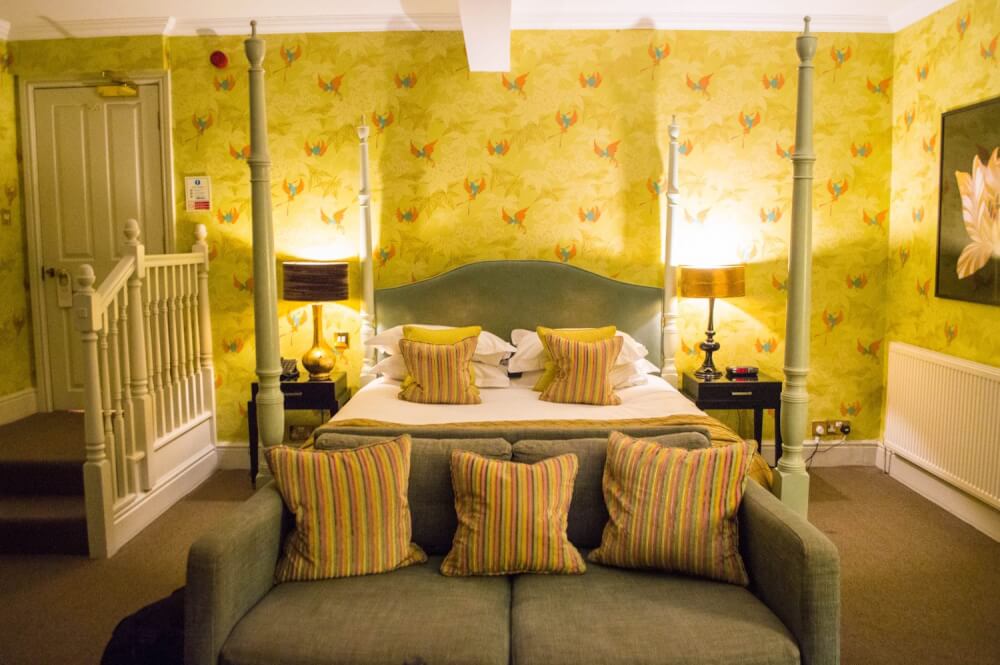 Between the comfy bed, separated seating area and massive bathroom, it was clear that we'd be in for a comfortable night.
Though the facilities were modern, our room was filled with charming details harkening back to the building's 13th century roots.
Dark wooden features and antique furnishings gave the space a classic feel, rounding off the warm decor with a few pangs of nostalgia.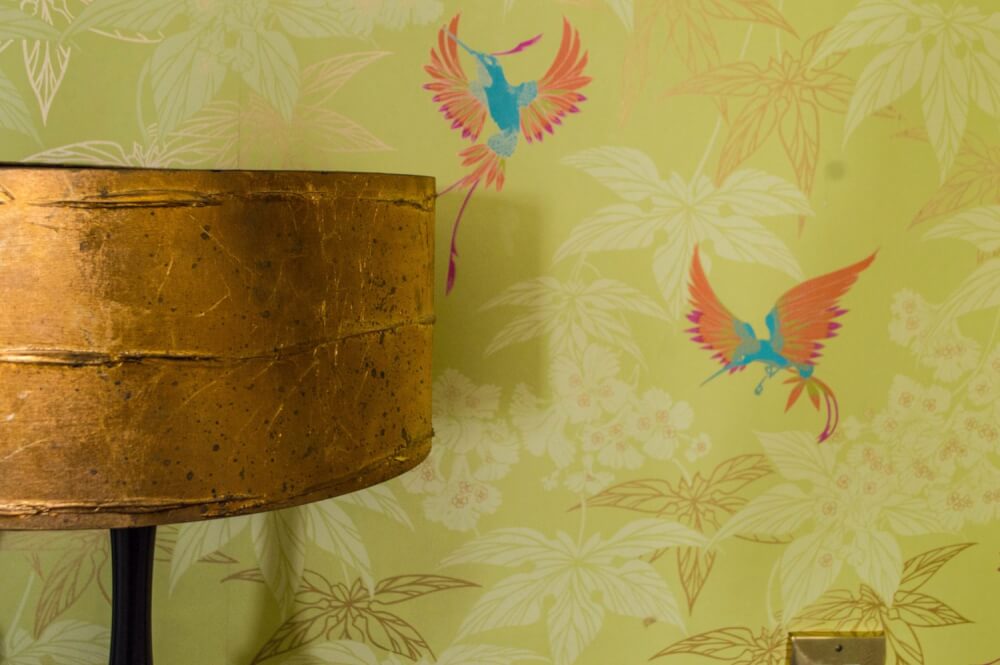 The Homewood Park Hotel and Spa truly felt like a rustic manor ripped straight from the screen of an old timey movie (or perhaps a Clue-esque murder mystery?)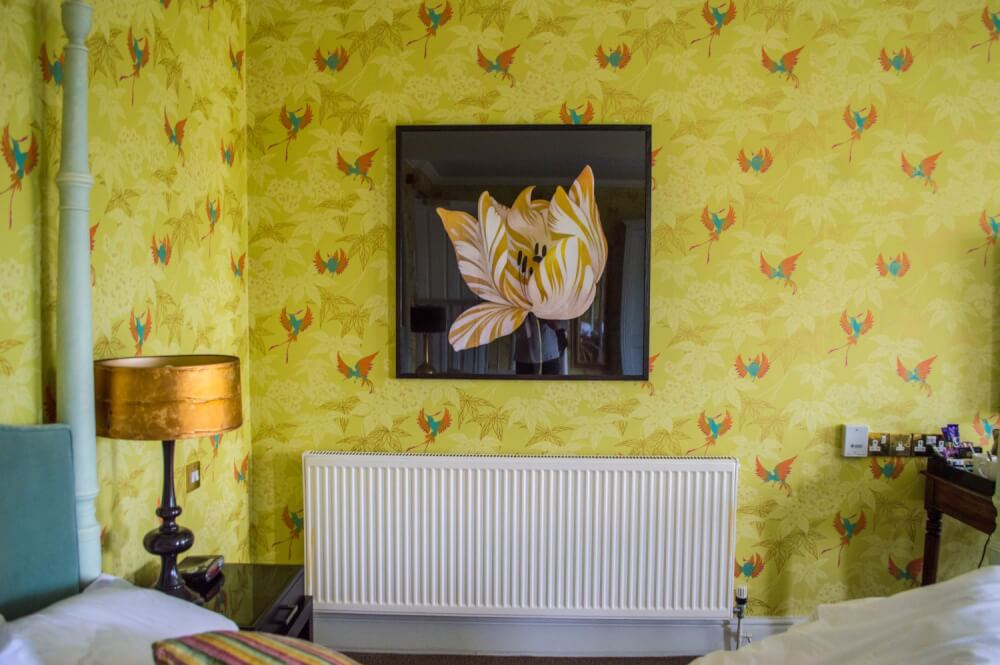 The large bathtub was certainly a highlight. Besides the evident novelty of 'taking a bath in Bath', it was the perfect spot to sip a glass of wine while catching up on Game of Thrones (a very important priority, as I'm sure you all understand…!)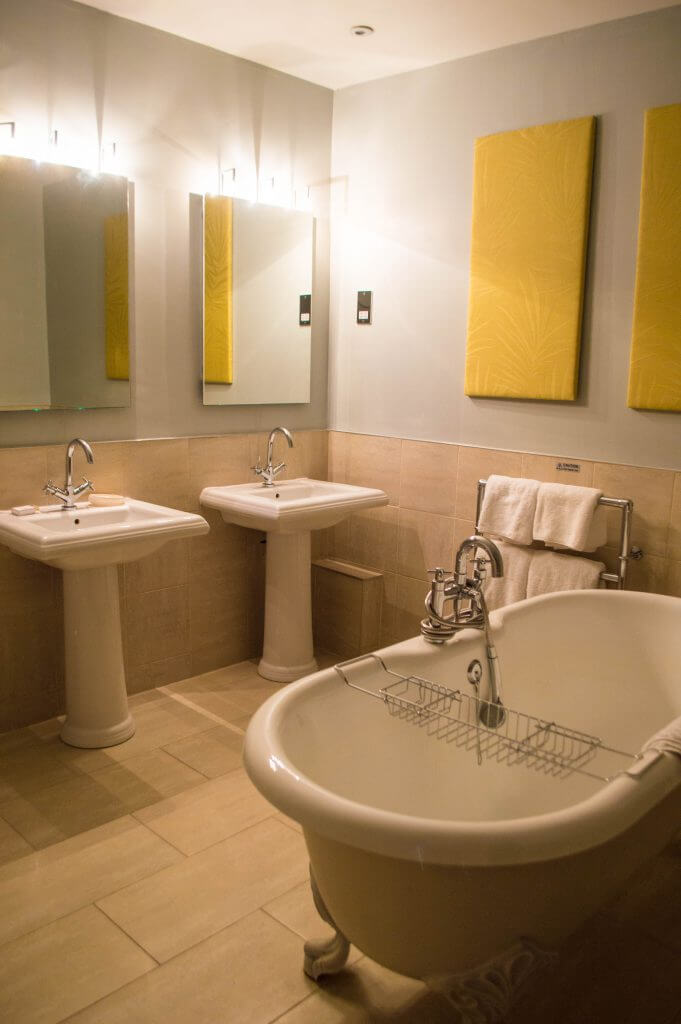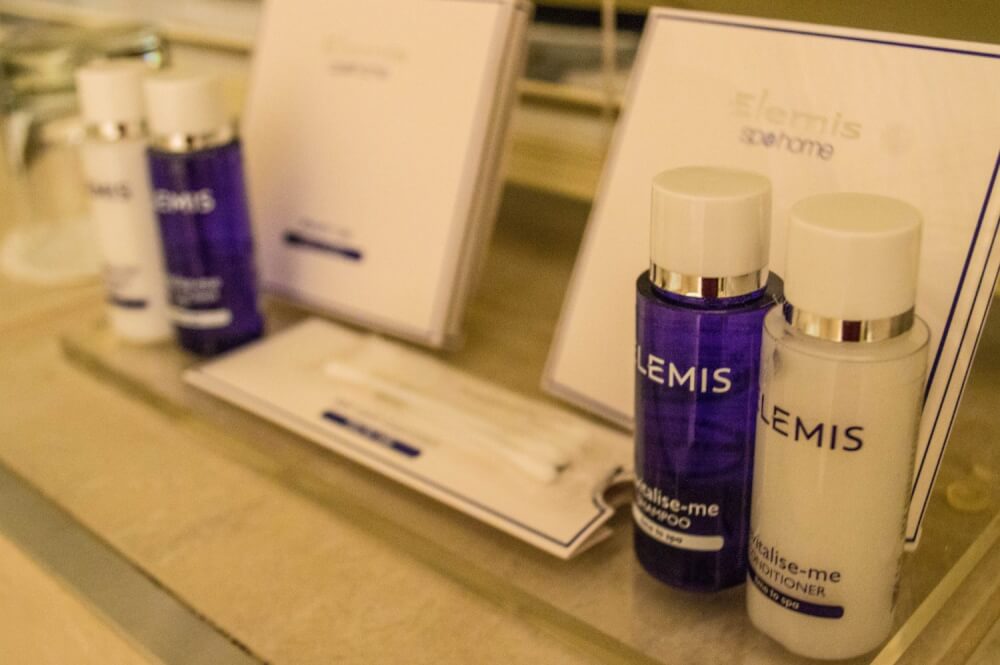 I was ultimately won over by the thoughtful details of the room, which included plenty of complimentary teas, coffees and treats to nibble on.
My verdict? The room was wonderfully comfortable, luxurious and oh so perfect for a relaxing evening. Bonus points of course for the buttery shortbread (that I happily devoured in bed).
A quiet, countryside location
The Homewood Park Hotel & Spa is located about a 15 minute drive from Central Bath, which means it's not so ideal for those wanting a location close to Bath's tourist attractions.
Because we had a car though, and didn't mind the distance, this spot was perfect for us, mostly due to its seclusion.
On a side note, I can imagine this would be an absolutely dreamy place for a wedding… I mean look at it. I can already picture the fancy hats and dainty dresses.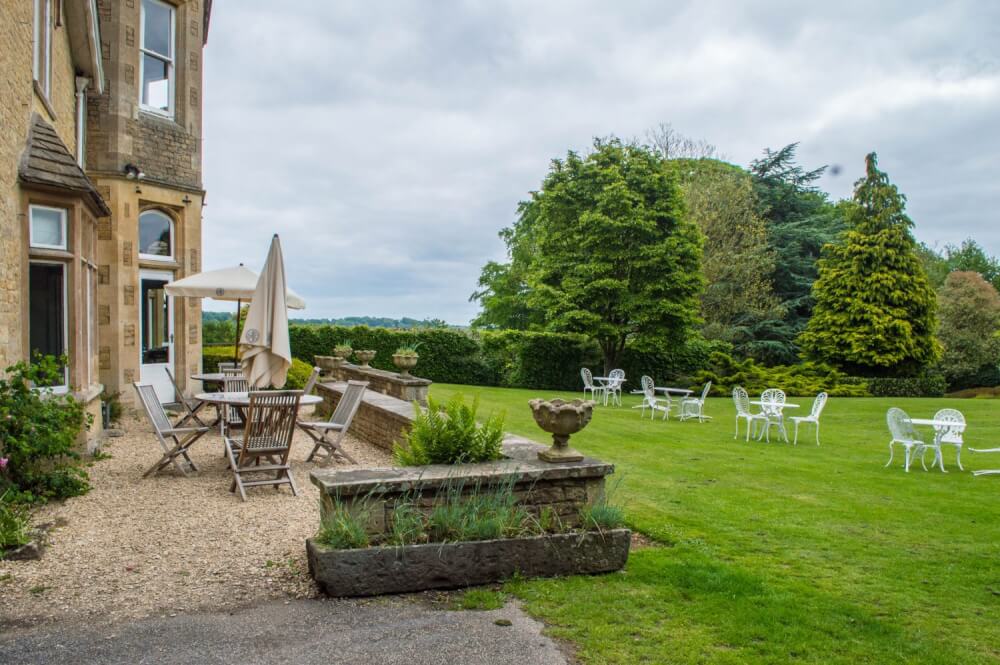 Decent service
Because our stay was brief, we didn't get to interact too much with the hotel staff.
The receptionist who greeted us and brought us to our room was pleasant, but not especially warm or friendly.
This would be my one criticism of the Homewood Park Hotel and Spa, that the staff were a little frosty in their demeanour. They weren't as outwardly friendly as I would have expected, but then again, it's a bit hard to judge based on my one night there.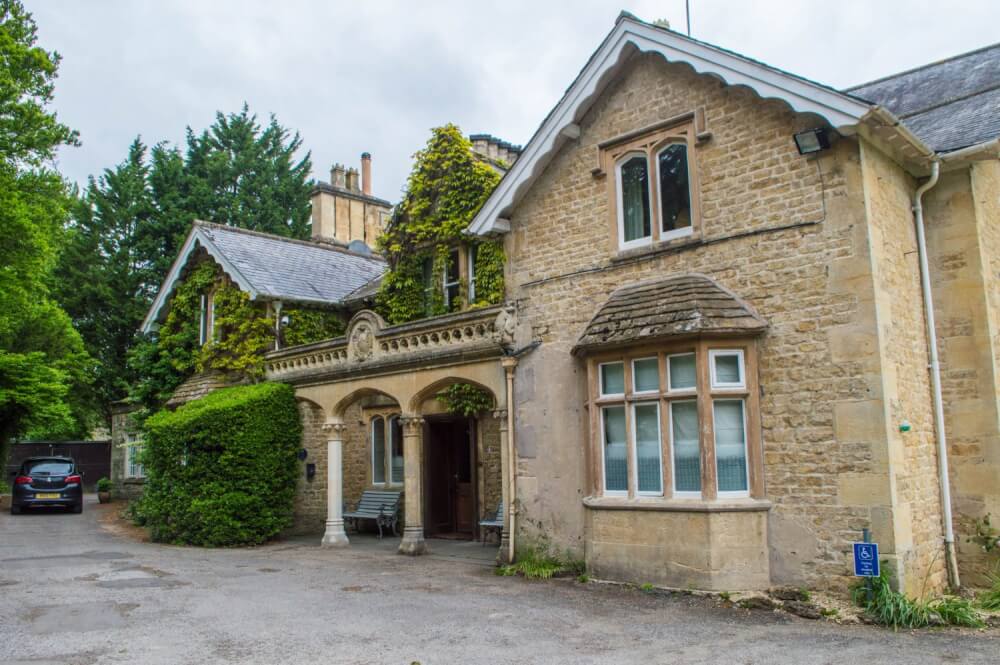 Homewood Park Hotel and Spa Amenities
To make up for it though, the hotel boasts several enticing amenities.
To put things simply: a visit to the Homewood Park Hotel and Spa could be a vacation in itself. On the property is not only a spa, but an impressive award-winning restaurant that serves a range of dishes and specialties including afternoon tea.
This restaurant was also where we enjoyed our hotel breakfast, which brought together a mix of continental favourites and made-to-order hot dishes (including my personal favourite – a full English breakfast!).
Sadly, the full English arrived without my favourite bit – baked beans, but it was still wonderfully tasty.
… and while I didn't have time to check out the spa facilities, I did spend some time longingly gazing over the outdoor pool from our terrace.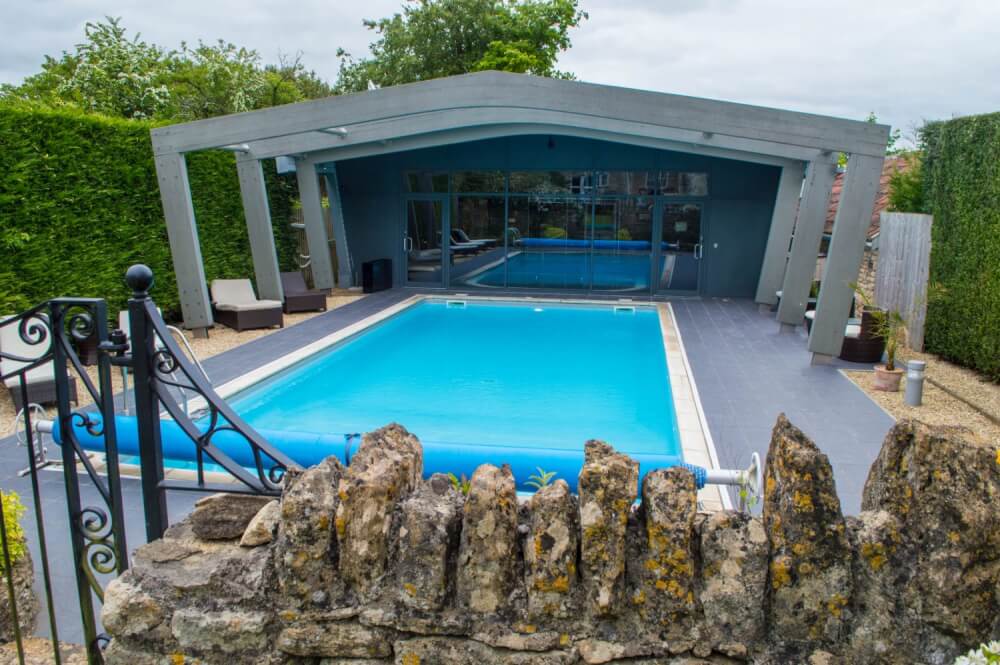 The Final Word
It feels like a real shame that I was only there for one night.
I genuinely wish I had more time to spend at the Homewood Park Hotel & Spa.
This property is not a place to stay if your main goal is visit Bath, rather – it's a destination in and of itself, a worthy place for a getaway, oozing with luxury and charm. Maybe one day, I'll get to experience it properly!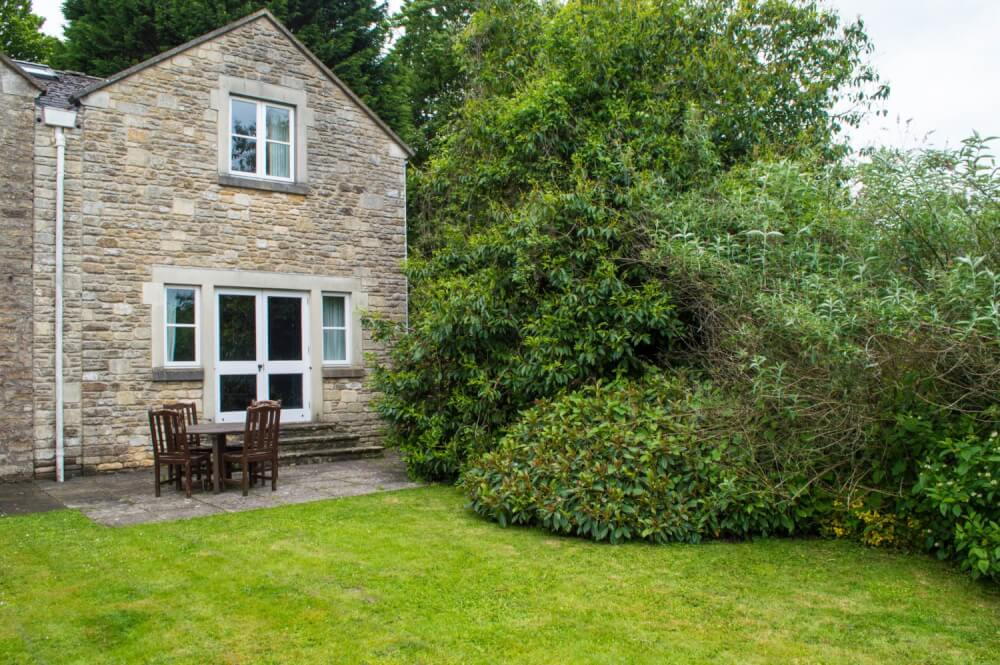 ---
Watch my most popular YouTube video this week:
---