There are some places in the world that beg the question "where have you been all my life?"
For me, that would be Zagreb.
Zagreb, Croatia – the capital of a country inextricably linked to sunny beaches, party islands and (more recently), Game of Thrones fanboys.
Ironically though, Zagreb has none of these things.
And while most people flock to the country's sun-soaked coast and turquoise waters, it's here in the capital that Croatia dances to the beat of a slightly hipper drum. A lot of travellers find themselves on-the-fence about whether or not to add Zagreb to their Croatia itinerary, and here's what I think: if you're looking for a swoonworthy city break that oozes with cool, Zagreb's where you need to be.
Here's why.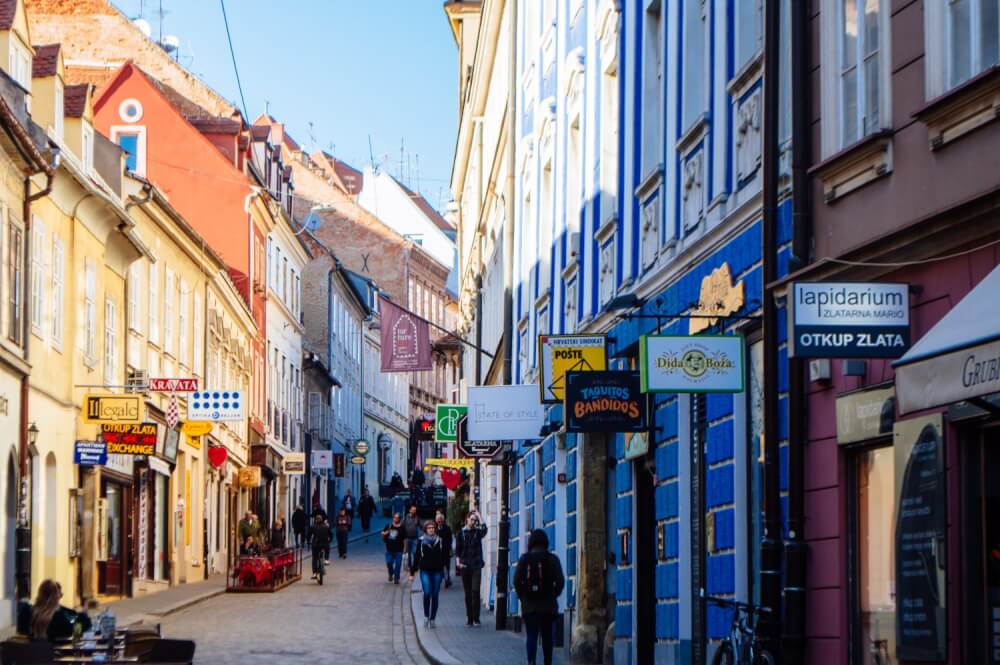 Beautiful, unique sights.
While Zagreb isn't crawling with attractions, there are plenty of noteworthy sights that lend ample photogenic flair to any trip. St Mark's Church, with its colourful tiled rooftop, is perhaps one of Zagreb's most recognizable spots, but you also shouldn't miss the epic view from Lotrščak Tower‬, where you get to admire the city's red rooftops from above. One of my personal favourites though is the open air market in the city centre, Dolac, which provides a colourful glimpse into daily local life.
The awesome café culture.
While many travellers dream about sipping espressos in Milan or cafe dwelling in Paris, it's a lesser known fact that Croatians are also masters of an excellent brew. In Zagreb especially, the café culture manifests in not just tasty coffee, but a wide range of beautiful cafes decked in droolworthy décor. If you want to transport into a trendy Instagram, go café hopping in Zagreb and you'll feel like the coolest kid alive.
If you're keen to just find a place yourself, be sure to visit the Tkalciceva strip, which is lined with all sorts of cool restaurants and places to grab a drink. You'll be spoiled for choice.
The parks and green space!
If laying out in the sun walrus-style is more your thing, you could easily make a day sunbathing at one of Zagreb's many green spaces. I sure did. In the city centre, you'll find a series of parks and city squares spread across a "U shape" called "Lenuci's Horseshoe" or "the Green Horseshoe". Fix yourself a picnic and starfish at one of these parks. The lush greenery and people watching opportunities are too good to pass up.
My personal favourite is the King Tomislav Square (Trg Kralja Tomislava), which you'll find directly in front of the central train station. Especially in Spring… *swoon*
It's insanely wanderable (if that's even a thing).
Zagreb is full of flat streets, pleasant surprises and cool opportunities for exploration. You can be walking towards the train station and then out of nowhere, heyyy random panels of street art! Or maybe you'll spot a giant whale painted on a building, only steps away from Zagreb's best view. Regardless, this is a city you won't get bored of exploring.
Short on time? I highly recommend doing the Zagreb Free Spirit Walking Tour, offered daily at 11am. They have lots of great food recommendations and will take you to most points of interest!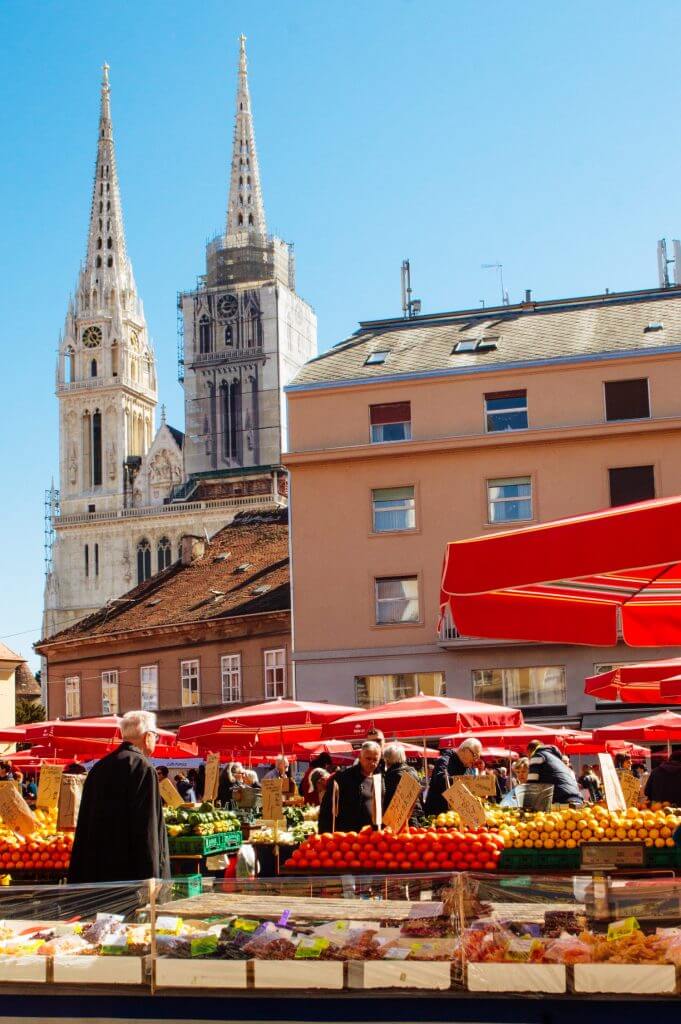 The food is A++.
While cuisine along coastal Croatia is known for its Mediterranean flair and fresh seafood, Zagreb's offerings are a bit different. The food scene here is as vibrant as it is diverse, and you'll be swimming in possibilities.
In terms of typical 'Za-grub' though (heh), grab yourself a Štrukli from La Štruk and your life will be changed. This Croatian specialty is lip smackingly good. Served baked or boiled, with savoury or sweet varieties, Štrukli combines layers of dough with delicious cottage cheese and sour cream. Some have compared it to a warm, gooey hug, but I'd like to think of it as a comfort food on steroids.
Zagreb is home to a LOT of unique museums.
From torture to mushrooms, Zagreb's museum scene covers plenty of interesting ground.
A few recommendations:
The most famous of the city's museums is the Museum of Broken Relationships, a showcase of submitted relics/mementos from relationships that have been lost for one reason or another. Some displays are funny, others heartbreaking, but truly, this might be the only museum where you'll stop to admire every single display. Probably my favourite museum I've ever been to.
The Croatian Museum of Naive Art is a small but cool museum that showcases work by artists without professional training. A really interesting stop!
The Museum of Illusions is SO much fun, especially for those who constantly run from adulthood (like me). With several floors of cool optical illusions, you'll be mindblown every step of the way.
Last but not least, The Mushroom Museum has hundreds of mushroom species on display… because why not?
Most importantly, you won't feel like a lost tourist.
I love travelling in Europe, but there are times when I get exhausted by just how touristy it can be. In most capitals, there's a clear dichotomy of tourists vs. locals, with the latter looking upon us with judgmental perma-sneers.
This isn't the case in Zagreb.
Everyone is so laid back that you don't ever feel out of place.
It's mostly for this reason that Zagreb, to me, is a refreshing gulp of fresh air. It's not a touristy European capital, and for that reason, some travellers have dismissed it as "boring". In my experience though, that couldn't be farther from the truth. Give Zagreb a try, and I promise it'll rock your world.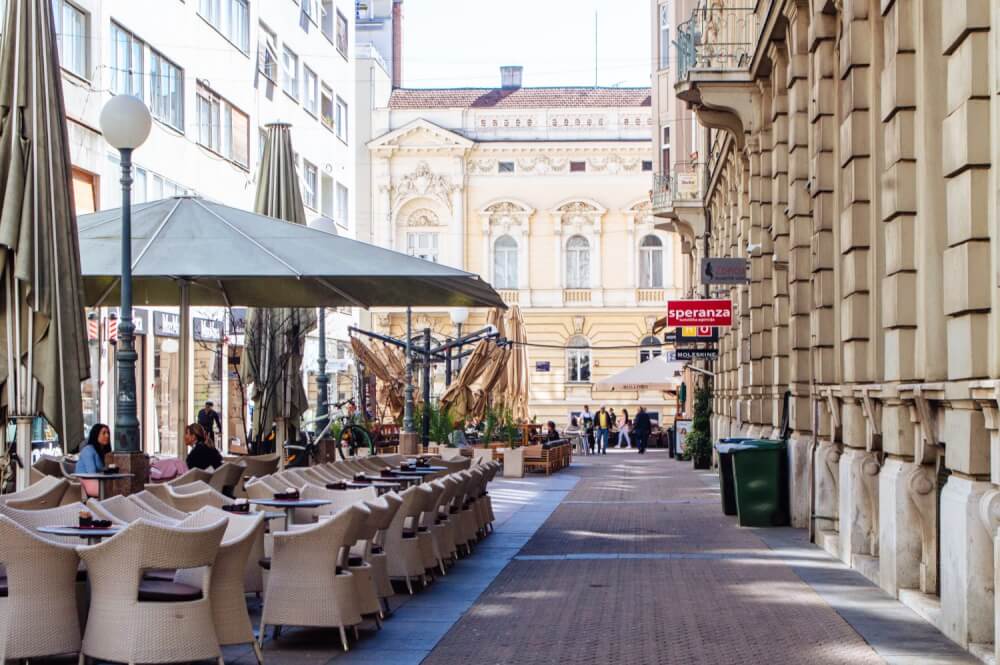 So tell me, have you ever been to Zagreb? Or what other cities have been a pleasant surprise for you? Let me know in the comments!