I have to admit: I screwed up big time when I went to Brussels.
Let me start this post with a simple disclaimer though. The first time I visited this sugary Waffleland, I was no more than a beginner backpacker midway through her first long term trip. Unsurprisingly, mistakes were made, expectations ruined and illusions shattered…
The initial version of this post talked about how much I disliked the city, but now after two years of sober thought (and many more miles travelled), I've come to realize that I didn't really give Brussels a proper chance. There were a lot of factors as to why Brussels wasn't my favourite. For one, we were in town the day after a deadly museum shooting and the city was very much on edge, plus we were victims of our own poorly done research. We hooked onto solely the 'touristy' bits of Brussels, and wrongly compared it to other European capitals like Paris or London. Fact: this was the one leg of our backpacking trip where my travel partner completely lost it and broke down in tears because she was so miserable.
… we definitely did not do the city properly, I'll tell you that.
So, in the spirit of helpful advice, I'd like to share the major mistakes I made in Brussels, and how you can avoid having a bad experience like me. Hint: Get some beer and waffles involved.
---
Mistake #1: Booking an overly long stay.
I was in Brussels for a total of 2.5 days. That doesn't seem long, but in hindsight, that was my first big mistake. Many people will tell you that a day in Brussels is more than sufficient to see the city's popular sights, and in my opinion, that advice is legitimate. If there are particular museums or sites that you are keenly interested in seeing (a list of museums can be found here), then perhaps a longer stay would make sense, but for many travellers, a day is more than enough.
To add to that, Brussels is quite small and you can reach most points of interest by walking. In fact, most major attractions can be visited during a single walking tour.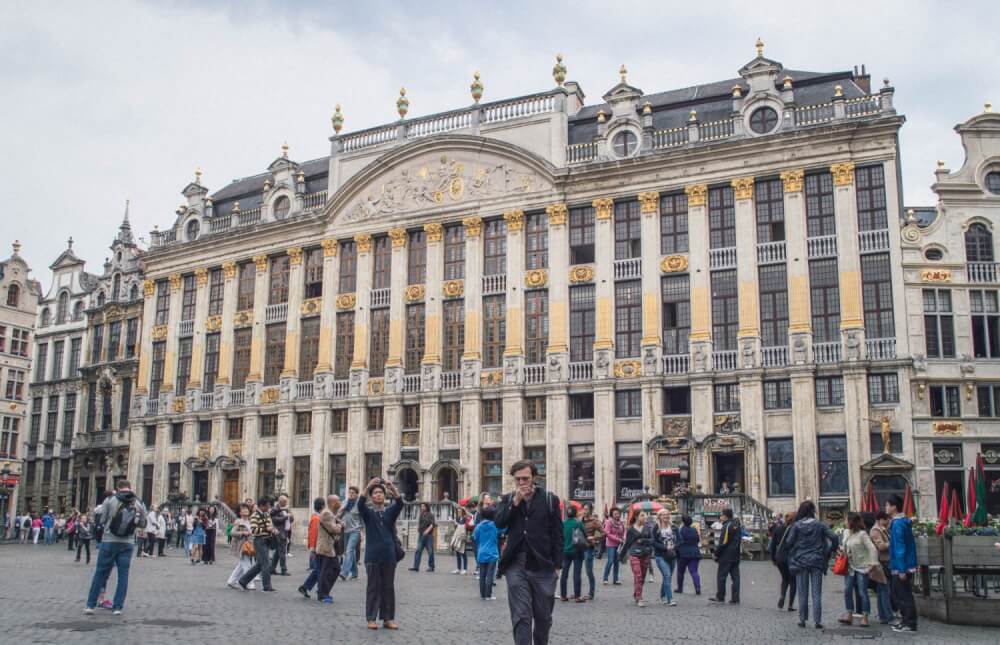 ---
Mistake #2: Buying a transit pass.
Oh boy, this one was a huge fail of ours. We arrived in Brussels at 6am on an overnight bus. Getting off the bus, we were cold, tired and ridiculously confused about how to reach our hostel. To make it all worse, the train station was ghostly empty, apart from one creepo attendant who moved at a sloth-like pace and boasted a very odd fascination with China.
Fully consumed by the crankiness from a sleepless night, we had no patience for his weird questions about our heritage. He asked us over and over where in China we'd been, and explained how many cities in China he's been to. We stood there for what felt like an eternity of strange banter, after which he strongly recommended the purchase of a Discover Brussels 48 hour card, which would give us access to Brussels' entire transit network for 48 hours. We hesitated at first, but as tired and impressionable as we were, we bought them.
Let me tell you what a huge waste of money they were! We could walk to most areas of interest, and at one point, we even found ourselves transiting to far away locations (e.g. the Atomium) in order to justify the purchase of the pass. We actually declined a day trip to Ghent because we didn't want the passes to be completely useless. In hindsight, this thing really held us back, and made us feel as if we had been ripped off, which was not great. I guess we could have just accepted the sunk cost, but as broke backpackers, that expense seemed hard to swallow at the time.
Instead, here's my advice: take that money and splurge on a fun tour or two. Here are a bunch of great options.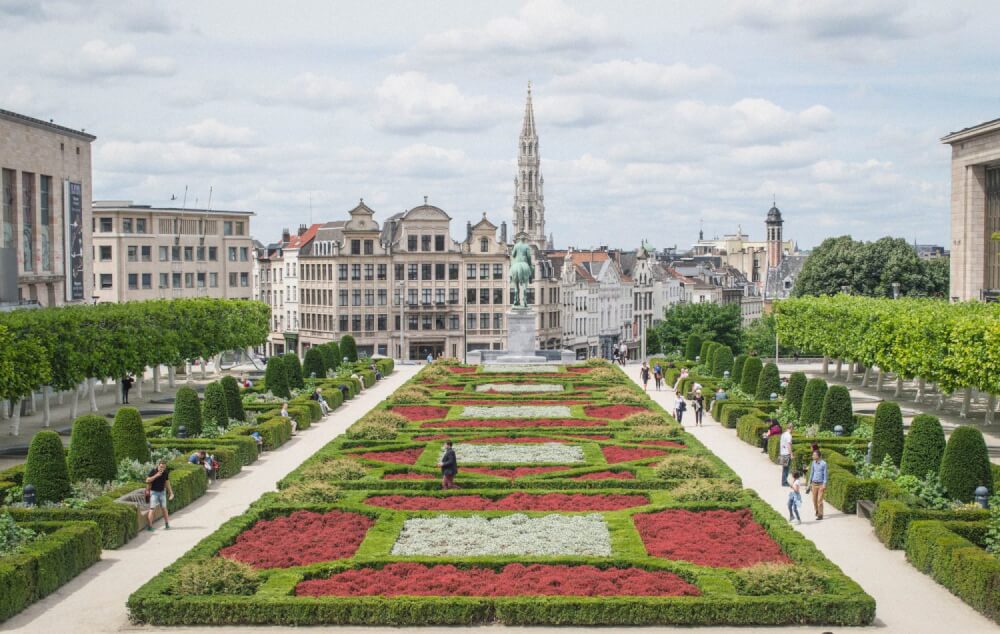 ---
Mistake #3: Booking accommodations in a sketchy area.
This one seems pretty intuitive, but you have to keep in mind that because Brussels is small, even places advertised as being very close to the city centre can end up feeling like it's the outskirts of town. We had picked one hostel for its centrality, but soon learned how unsafe that particular area was. During the 10 minute trek back to our rooms, we were stared at like pieces of meat by throngs of strange men just 'hanging out'. It was the most uncomfortable I felt during that trip. After sunset is when a lot weird characters tend to emerge, so be sure to research thoroughly before you book a place. I tend to read very thorough reviews on websites like Booking.com before I commit to anything. Scope out the best deals online for Brussels hotels here.
---
Mistake #4: Having overly high expectations for the city's tourist hotspots.
To be honest, I didn't do a lot of thorough research when I chose to put Brussels on my itinerary. I saw a beautiful photo of the flower carpet at Grand Place once on Pinterest, and apparently that had been enough to sell me on the city. I probably should have done more research, because that carpet is only around for one week every two years. That week did not coincide with my visit, so needless to say, there was no flower carpet for me. Now, what was there to do in the city? Well, Brussels' main tourist hotspots include the Mannekin Pis and the Atomium. Sadly, both were incredibly underwhelming to me, largely due to the high expectations I had set.
Let us be clear, the Mannekin Pis is literally a tiny statue of a peeing boy. With that description, it isn't hard to imagine why countless tourists are disappointed daily at the tiny size of Brussels' naked sweetheart. It regularly tops lists for most disappointing attractions in the world, so be prepared for that!
Other attractions, like Grand Place, were beautiful to look at, but at the end of the day, didn't offer much to do besides a few nice photo opps. To avoid disappointment, I really recommend researching 'things to see and do in Brussels' prior to booking a trip, just to avoid any surprises. This is one of those cities where embracing a more local-recommended approach would be better than hopping from tourist sight to tourist sight, because some of the sights (as I mentioned) can be rather lackluster. Don't be a dummy like me. Research properly!
On a side note though, one fun fact about the Manneken Pis is that he has hundreds of outfits that he dons periodically. These are said to be on display at the Museum of the City of Brussels. I was lucky enough to catch one of his cute outfits on my last day. Silly guy…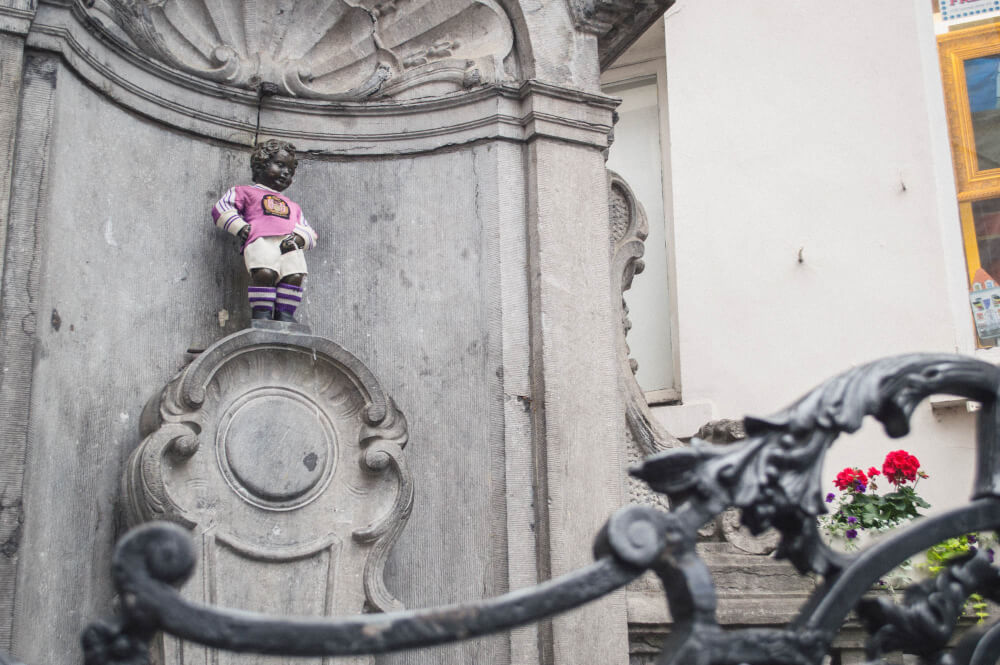 ---
Mistake #5: Getting caught in a tourist trap restaurant.
Rue de Bouchers is a notorious little street in Brussels that is infamous for its pushy restauranteurs, inflated tourist prices and subpar food. As my tour guide emphasized, "this street is home to some of the worst restaurants in Brussels!" Unfortunately, because of their approachable English menus and scarily adamant staff, this street is a natural trap for tourists.
Now, to me, food is tremendously important. Without exaggeration, I truly believe that food has the potential to make or break a city. While I didn't end up in one of the infamous restaurants of Rue de Bouchers, I did grab dinner at one of the many tourist establishments within Grand Place. I was dying of hunger though, and was willing to visit any place that was open for real food (waffles and beer can only take you so far).
I got some Flemish Carbonades, a traditional Belgian dish that is essentially beef cooked in beer. It was a decent tasting meal, but I knew that I was sitting in a tourist trap, with my dinky window view overlooking other tourists swarming Grand Place. So, I highly suggest researching good restaurants in Brussels before heading out for a meal. The last thing you want is to settle for meal that is both pricey and mediocre.
---
Overall, I am completely certain that my experience in Brussels would have been better under different circumstances. Many of the reasons why I didn't have fun were caused by my own silly mistakes (e.g. booking an overnight bus to get there, buying an unnecessary transit pass, staying in a sketchy area, etc.) and so with that in mind, I hope this article saves you from doing the same! Let me know if you have had a more positive experience… I'd love to hear your stories!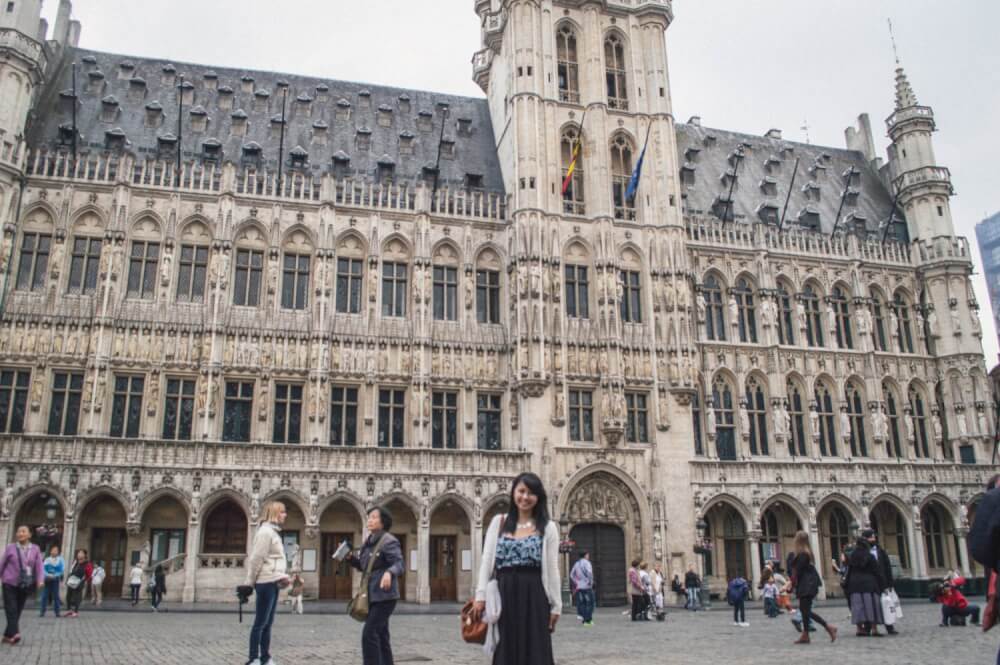 This post contains some affiliate links that earn me a small commission but come at no extra cost to you. This helps keep the site running for awesome readers like you. Thanks as always for your support! 

Want to travel smarter and more often?
Join over 80,000 followers who love what I have to say! Enter your email here & you'll gain instant access to my special VIP zone, featuring freebies like checklists and printables... plus exclusive content, tips and updates!