*FYI - this post may contain affiliate links, which means we earn a commission at no extra cost to you if you purchase from them. Also, as an Amazon Associate I earn from qualifying purchases. Check out our Privacy Policy and Disclosure. for more info.
It's a true fact of life that as soon as September hits, I become a human scarf – cozy, bundled, and ready for hibernation.
So it's fairly high praise when I say that my favourite time to travel Europe is Autumn. If I'm willing to leave the warmth of my cave for it – you bet it's good.
And good it is! Crisp air, vibrant foliage and festivals celebrating everything from beer and pumpkins to grapes and feta make Autumn one of THE most wonderful times to visit Europe… which is why today I'll be gushing all about it.
Pretty much every major European destination becomes a milder, less crowded and more enjoyable place in the Fall season, but some places stand out for their unique autumn offerings.
So, read on for a roundup of amazing Fall destinations you can't miss in Europe. I know the list is far from complete, so let me know in the comments which ones I should add!
1. Southern Germany
Kicking off our list of Fall destinations in Europe, I'm presenting a pick shamelessly coated in bias.
I lived in Southern Germany (Munich to be precise) for over five years, so yes, this is a very biased opinion, but this slice of Germany is a true wonderland of festivals and foliage once September hits, so let's talk about it.
During the Autumn season in Southern Germany, there's not only the largest beer festival in the world which is Oktoberfest in Munich, but there's plenty of other unique festivals taking place throughout September and October including…
The world's largest wine festival, the Dürkheimer Wurstmarkt in Bad Dürkheim
Plenty of other fun Volksfest all around including the Canstatter Volksfest in Stuttgart
And the world's largest pumpkin festival in Ludwigsburg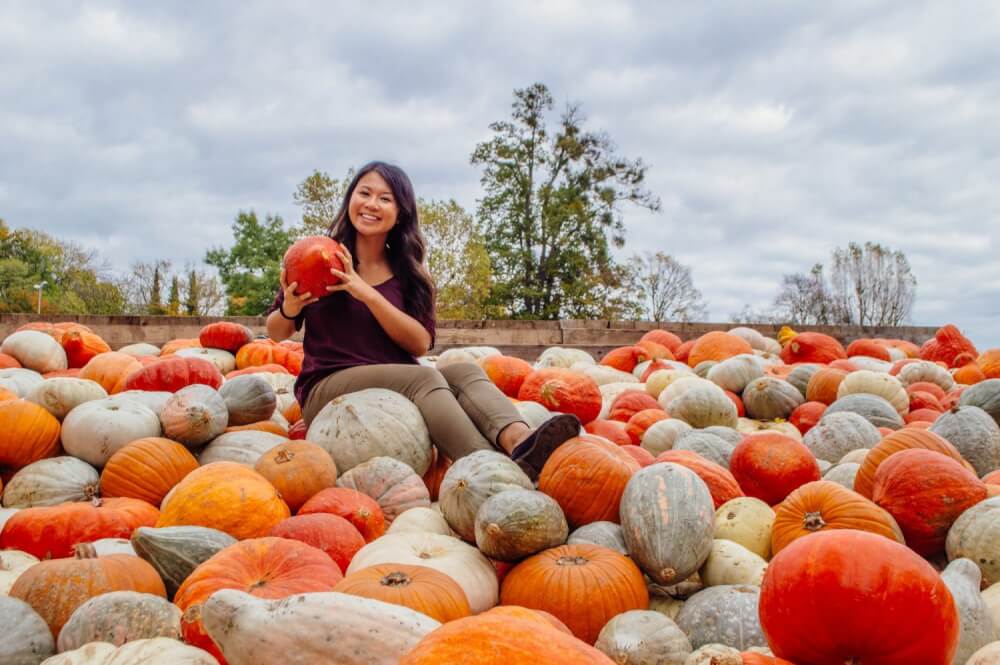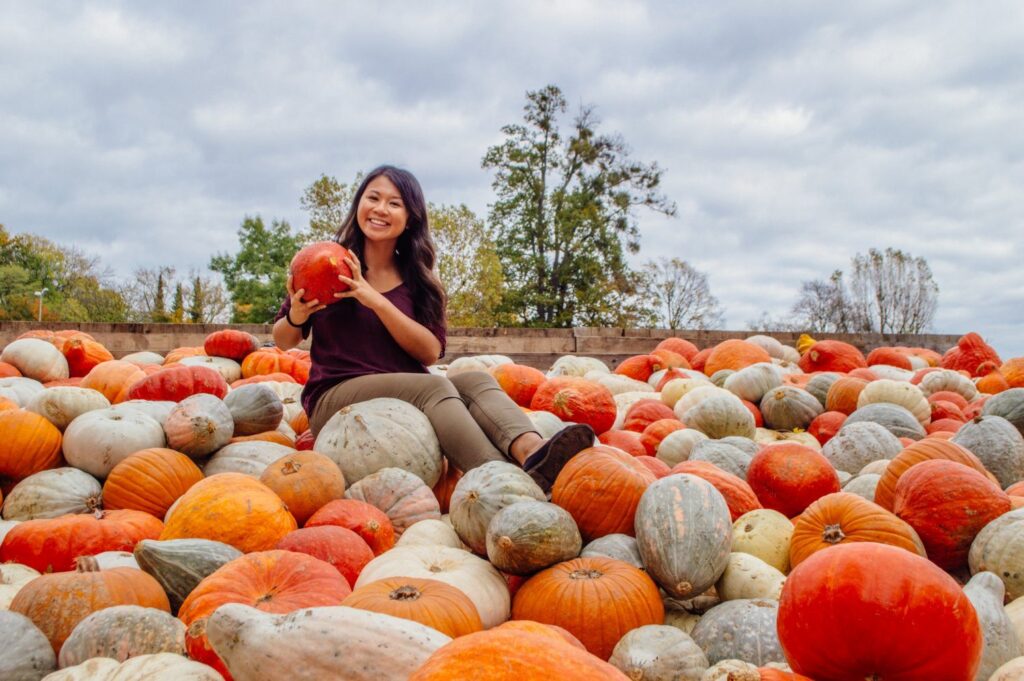 If you time your visit especially well, you may even get to witness a traditional Almabtrieb, which is a fun procession when they bring alpine cows down from their summer in the mountains, all dressed up. I like to call it Cowchella.
This tradition, which also happens in parts of Austria and Switzerland has grown to often include celebrations and music, and with visuals like this, how can you not want to visit?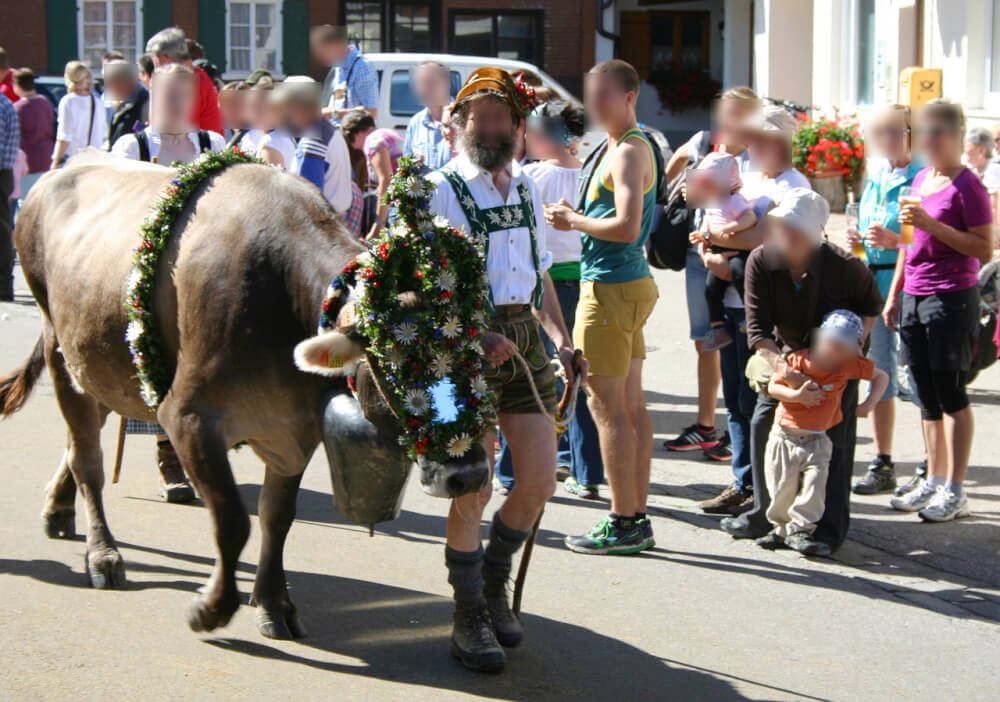 Lastly, besides these fun events, Fall foliage around Southern Germany is truly spectacular, with all the region's natural landscapes becoming all the more stunning with the changing colours of the season.
You may even find yourself candidly laughing into the abyss, like so: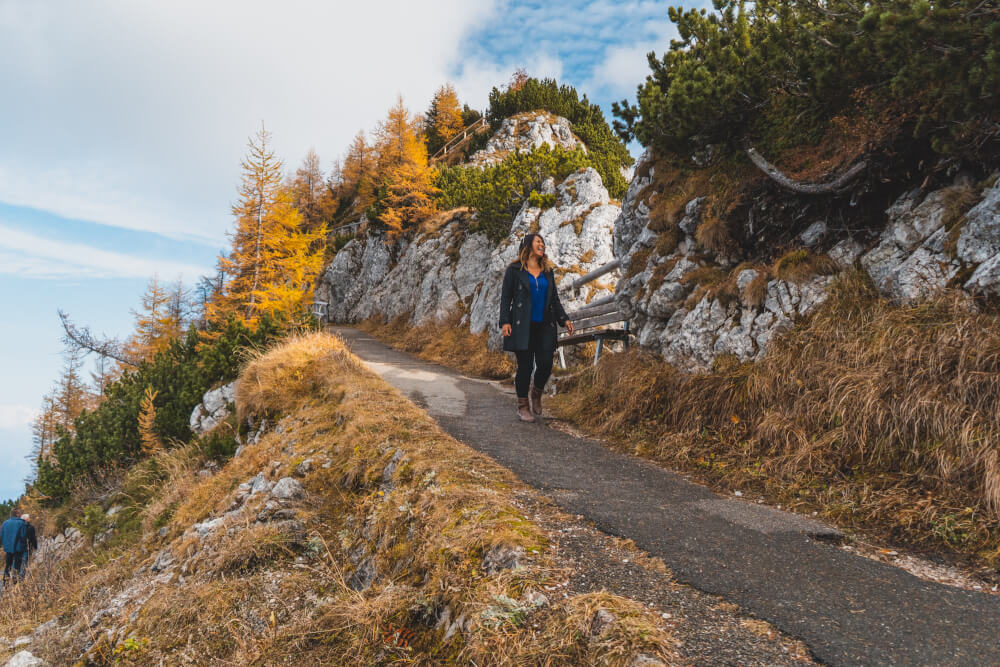 And speaking of gorgeous landscapes, another must visit Fall destination is….
2. Northern Italy
Not only do the lower temperatures of Fall make for great hiking in this stunning part of Bella Italia, the vibrant foliage truly elevates the views from "beautiful" to "so beautiful I may cry". Or perhaps I was just hormonal.
A few years ago, I visited the Dolomites in the Fall and was truly in awe of the otherwordly landscapes, made all the more epic with vibrant autumn leaves that transformed every view into a Bob Ross painting: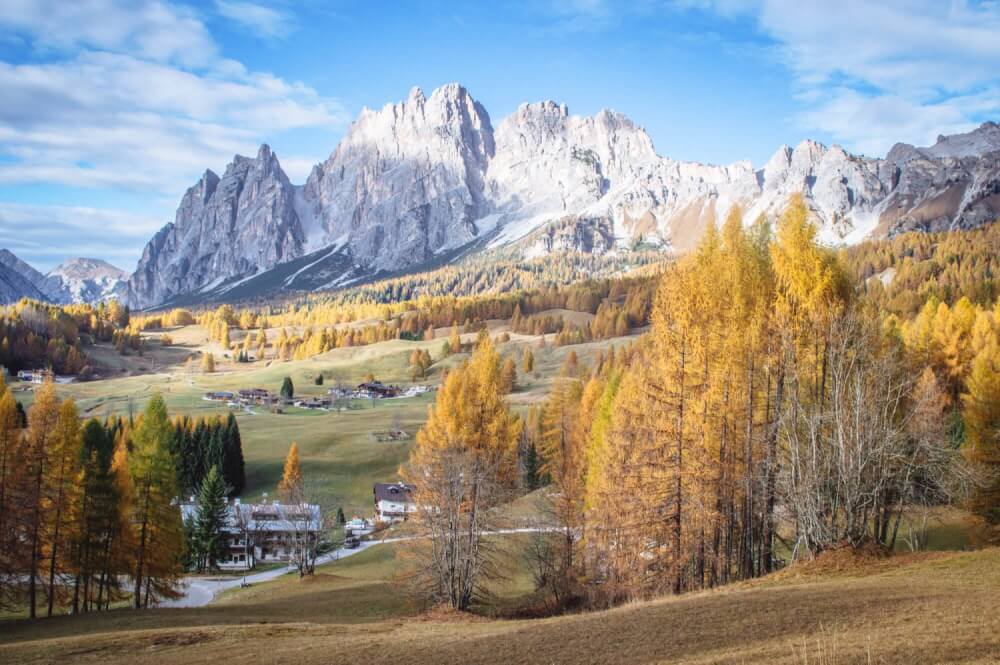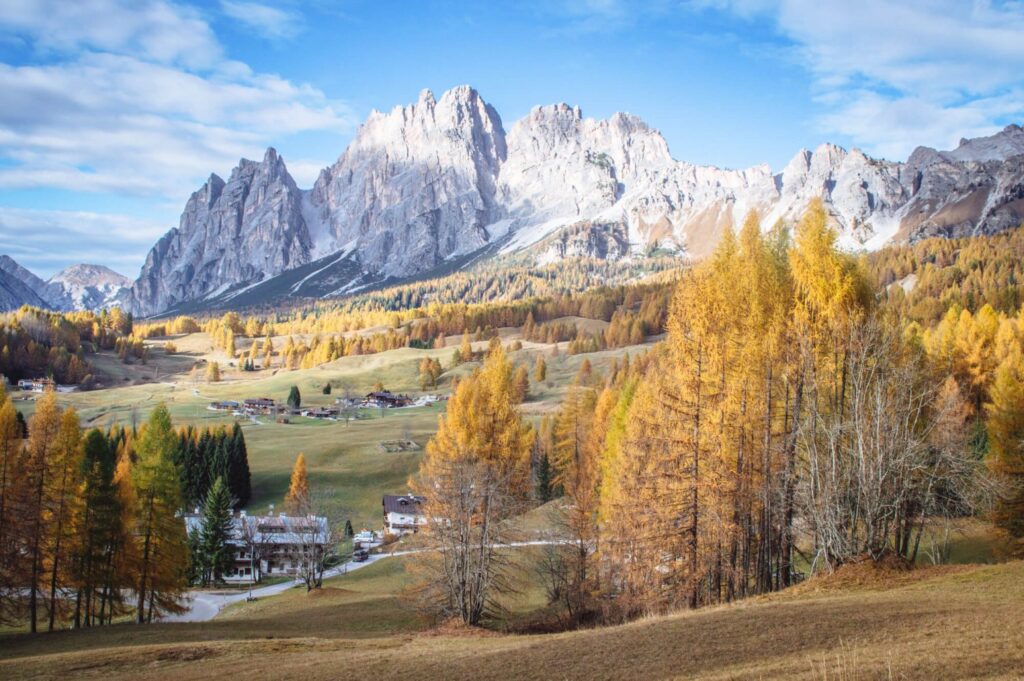 Another great Autumn destination to visit in Northern Italy is the Emilia Romagna region, a true foodies' paradise that not only looks incredible in Fall colours, but also has a ton of tasty celebrations for the harvest season, including…
The White Truffle Fair throughout October in Sant Agata Feltria
The Grape and Lambrusco festival in Modena
The Pork Feast in Brisghella (Breeze-gella)
… and many many more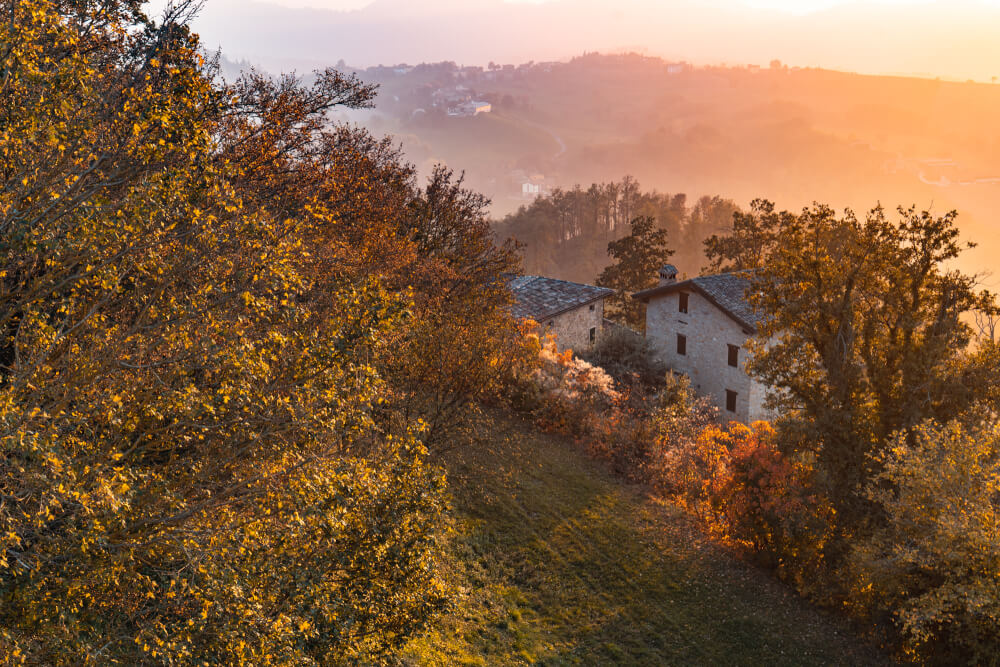 I spent some time in Bologna a few Autumns ago and I'm still trying to replicate those recipes to this day.
You might want to read up on this list of foodie experiences in Bologna to see what you're missing out on. Beware though: you'll be finding yourself on a plane soon after.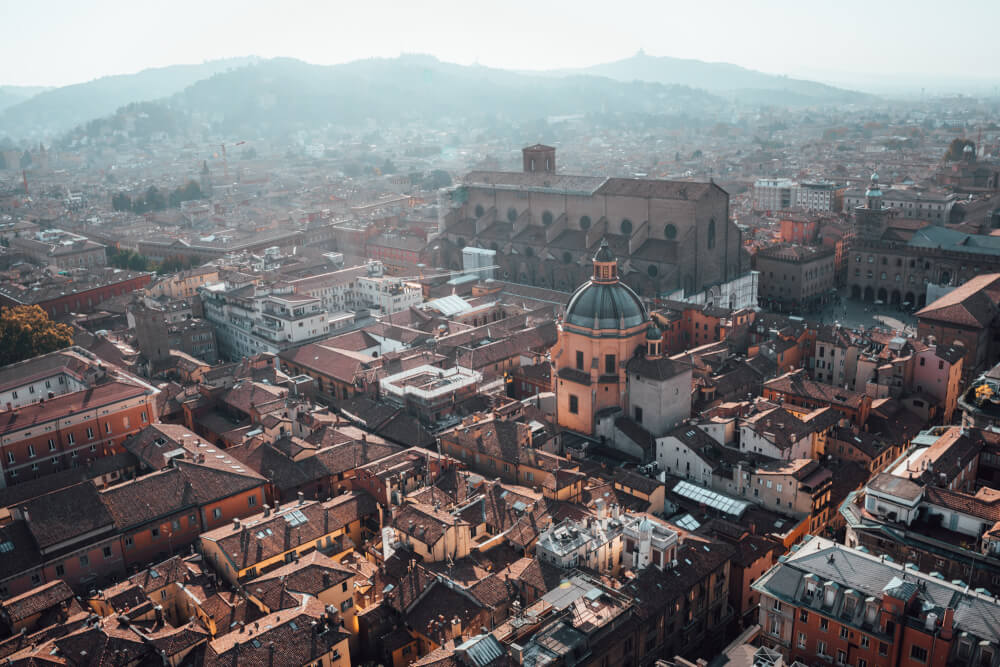 3. Southern Spain
Now another great place to visit during Fall in Europe is the amazing South of Spain.
Sky high temperatures make this slice of Europe quite tough to travel in summer time, but once Fall hits and the leaves turn, Southern Spain (but really, Spain in general) couldn't be more magical.
A few years ago, I visited the Sierra da Aracena in October and fell in love. This is the region of Spain known for producing the most expensive ham in the world, Jamón ibérico, a product they celebrate with its own festival in October.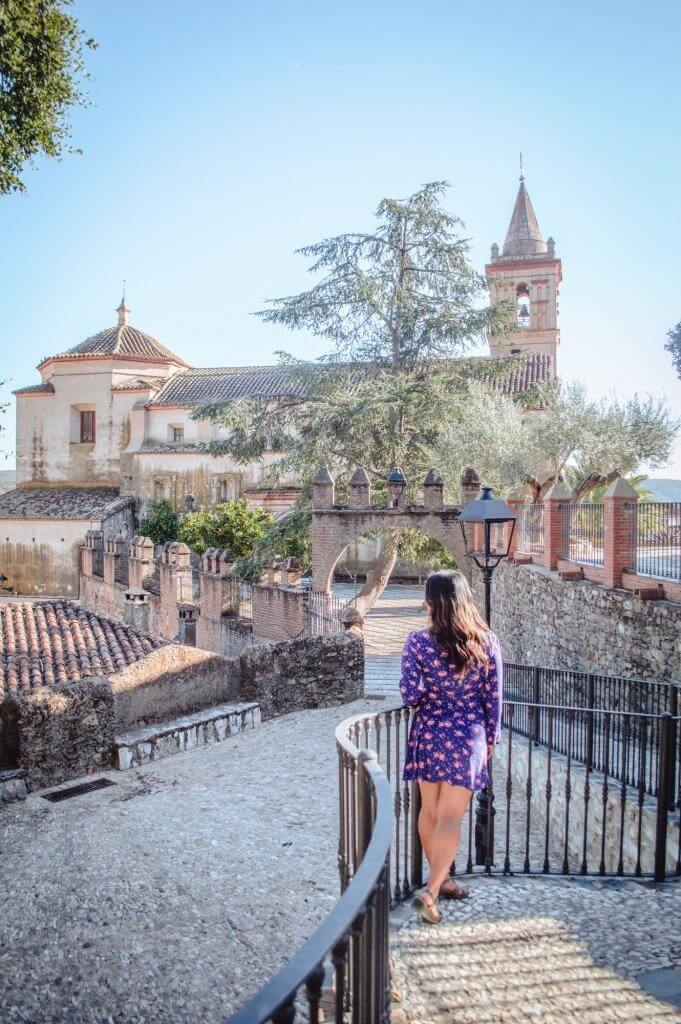 That's not all of course!
There's also food festivals dedicated to various products from all around the region, plus lively local fairs involving plenty of music, food and Flamenco… including the the Bienal de Flamenco, one of the most important flamenco events in the world which happens every two years.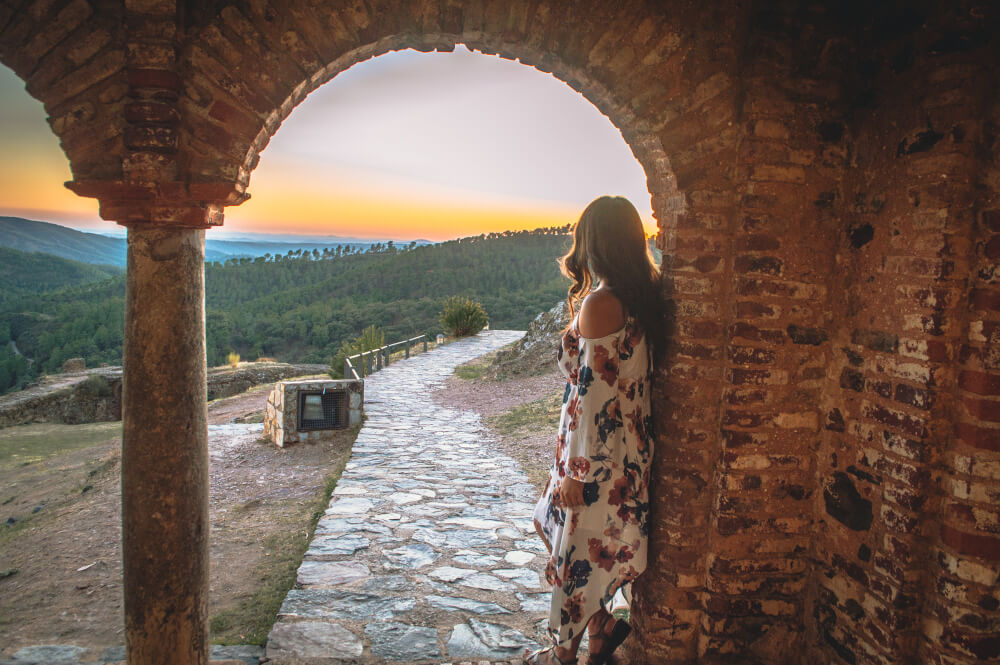 Next up on our list of best Fall places to see in Europe is…
4. Switzerland
Okay, I know! It does feel silly to put a whole country on here, but many of the perks I'm listing apply nation wide, so I'm going for it.
Switzerland is a country renowned for its natural beauty, a beauty that becomes even more impressive when the country's vibrant greens become replaced with warmer tones of yellow, orange and red.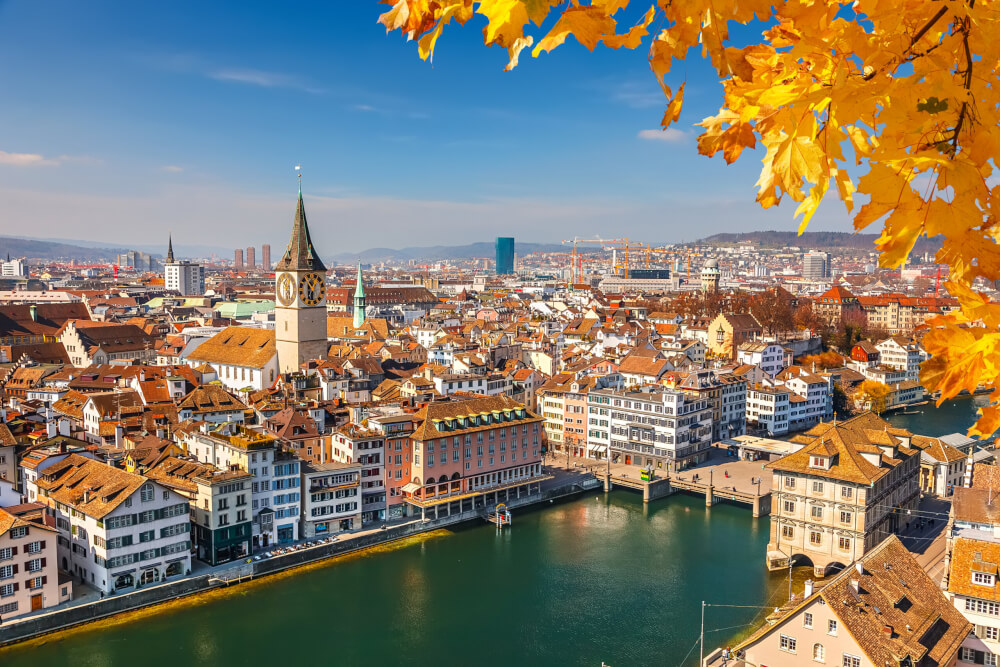 Like many other places in Europe of course, Fall also marks a season of celebrations and festivals in Switzerland.
Lugano in particular is known for their Fall Festival, but the Chestnut Festival in Ticino and Onion Market in Bern are also popular picks that draw crowds from near and far.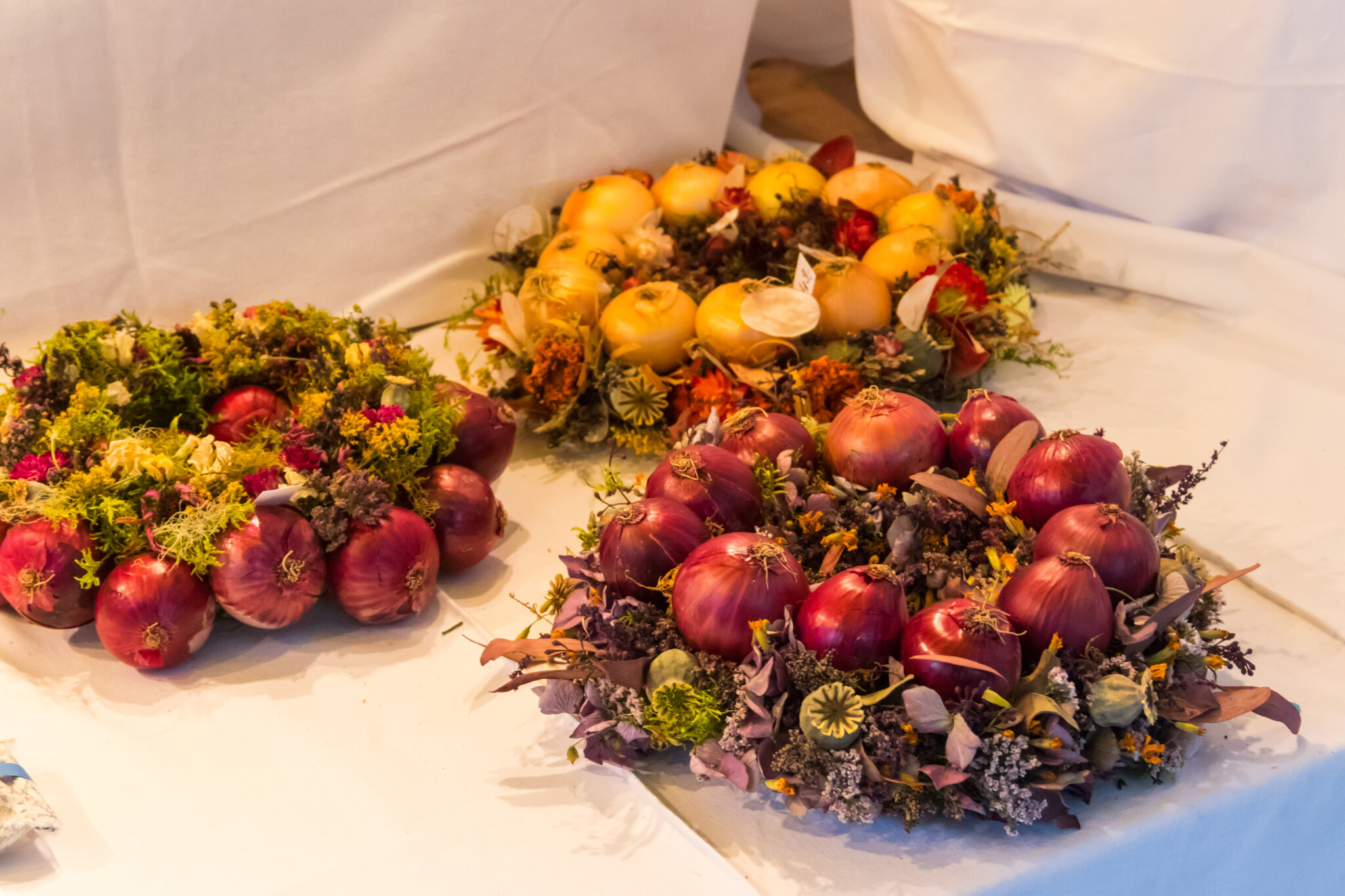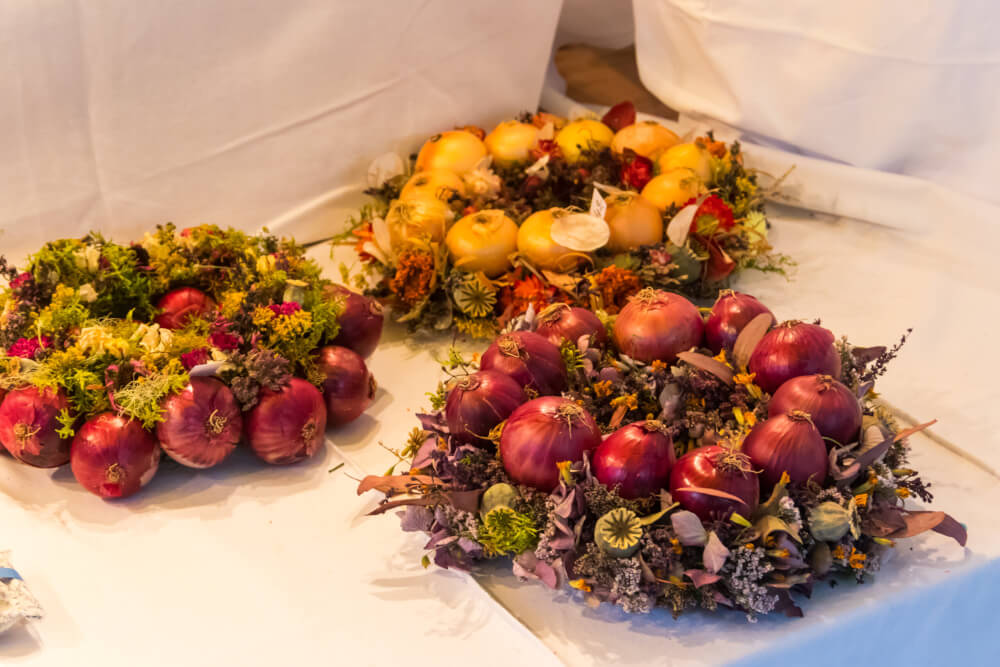 And if the prospect of celebrating onions wasn't cute enough for you, there's also the return of the cattle in Switzerland just like in Southern Germany and Austria, known locally as the Alpabzug. The one in Plaffeien is especially well known.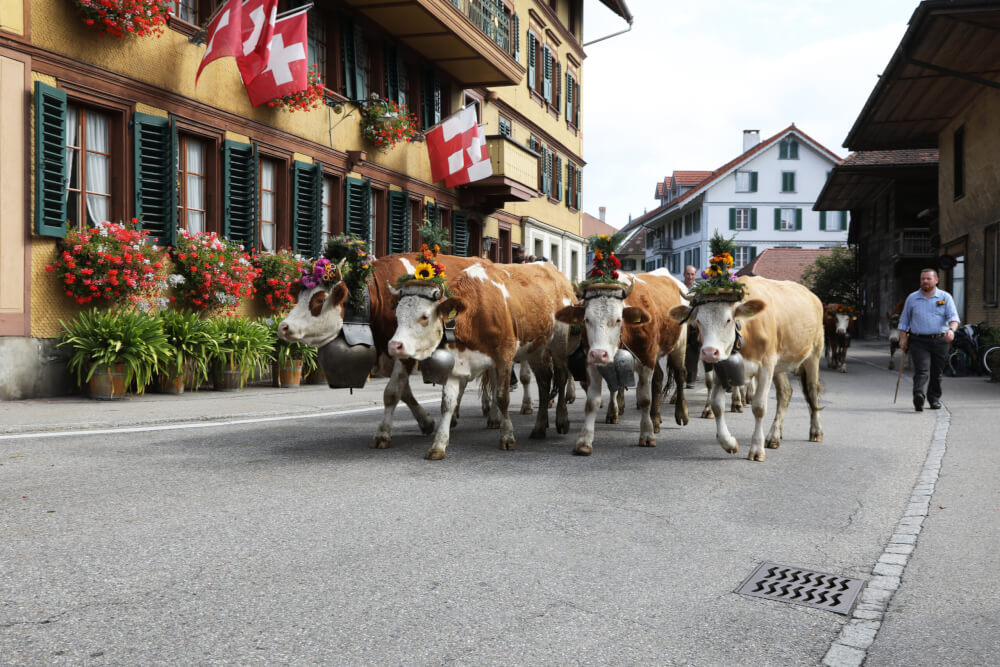 Next on our list of European Fall destinations is…
5. Copenhagen, Denmark
Granted, the Danish capital is known as a great city break year round, but Autumn brings with it a wealth of enticing draws besides the usual pastries & beautiful tall people on bikes.
For instance, there's the Golden Days Festival in September, a culture and history festival that takes over the city with various exhibitions and events, and a new theme each year.
There's also the Halloween displays and festivities at Tivoli Gardens, one of the worlds oldest amusement parks that goes all out with their decorations and festivities: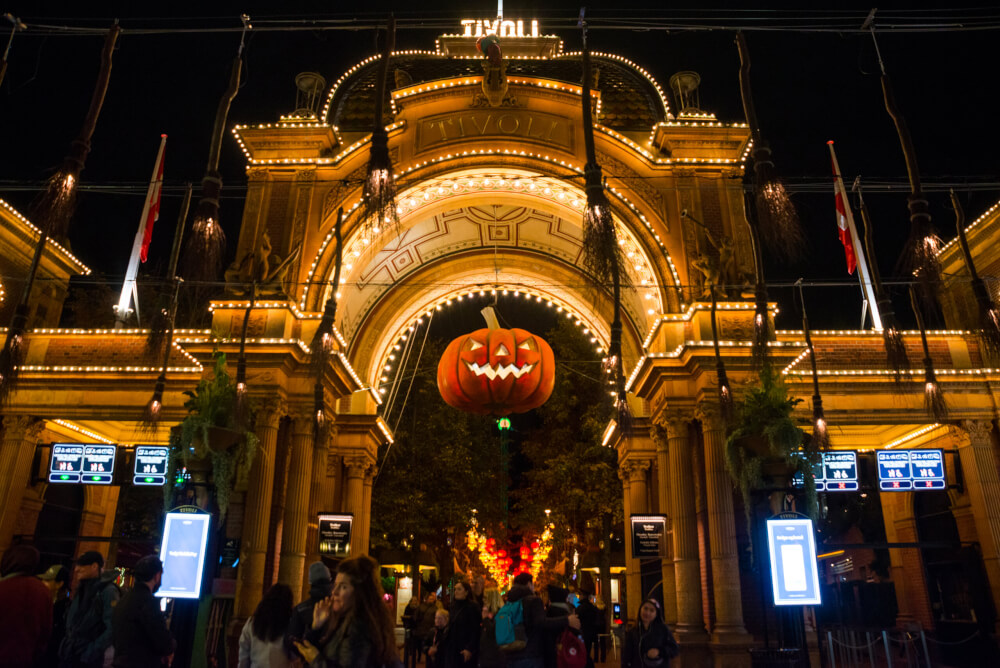 And of course, the cooler temperatures do also lend themselves well to the Danish concept of Hygge, creating and enjoying a warm atmosphere with coziness and good people.
With way too many wonderful cafes and pastries to choose from, finding Hygge in Copenhagen couldn't be easier, so be sure to add this beautiful city to your Europe Fall wishlist!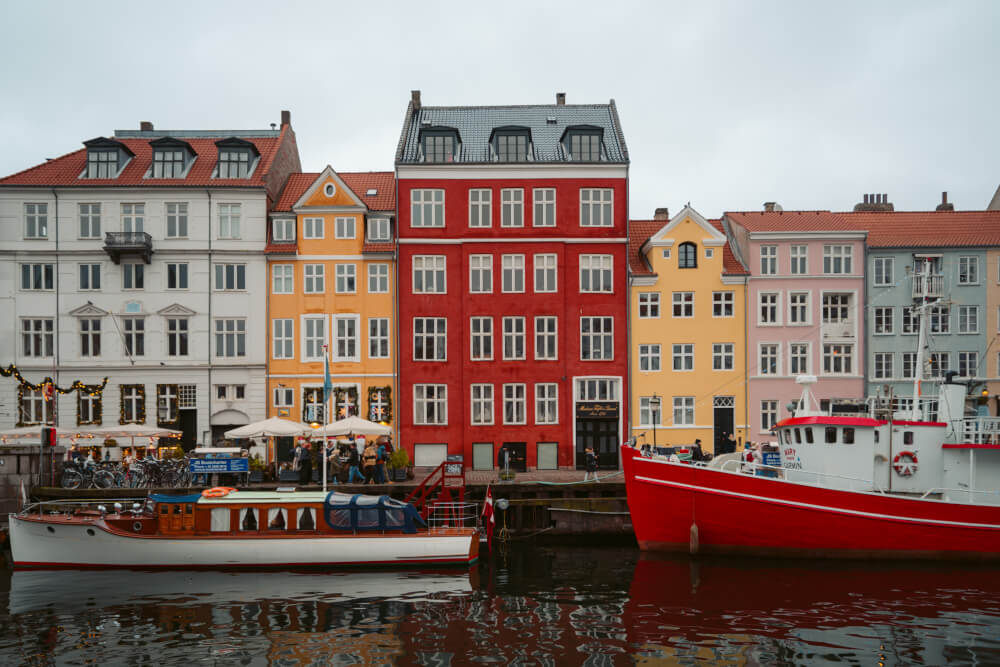 If you're not quite ready for the cooler temperatures though, another worthwhile place to visit in Fall is…
6. Greece
Greece is of course a fan favourite summer destination among everyone and their cruise ships, but Autumn brings with it milder temperatures and fewer crowds, with all the same beauty to enjoy. So, in other words, head to Greece in Autumn to avoid the crowds (somewhat).
I spent a few days exploring Athens and the Peloponnese during this period a few years ago (mainly to seek out filming locations from Before Midnight), and absolutely fell in love.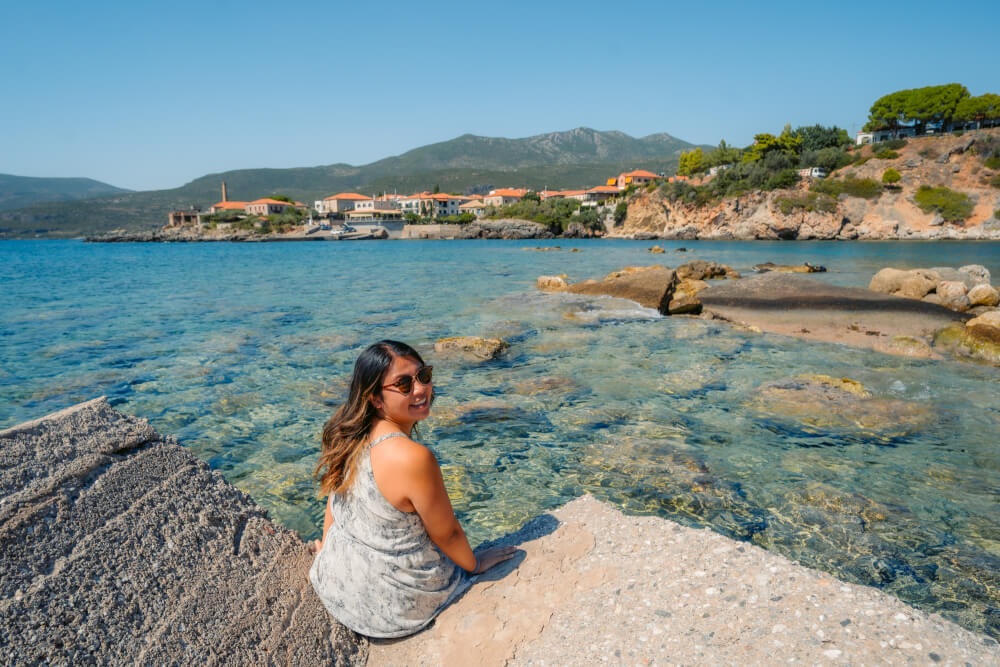 In addition to pleasant temperatures, autumn in Greece brings plenty of local festivals related to the harvest, so picture celebrations for everything from chestnuts and pistachios to wine, grapes and glorious feta cheese.
October 28th also marks an important national holiday known as Oxi Day (AKA the day of No), which commemorates the day that Greek Prime Minister Ioannis Metaxas refused to let Mussolini and his troops enter Greece during WWII.
The anniversary of this act of bravery is celebrated by Greek people over the world and in Greece, there are many parades and celebrations to mark the occasion, as well as many monuments and attractions offering free entry.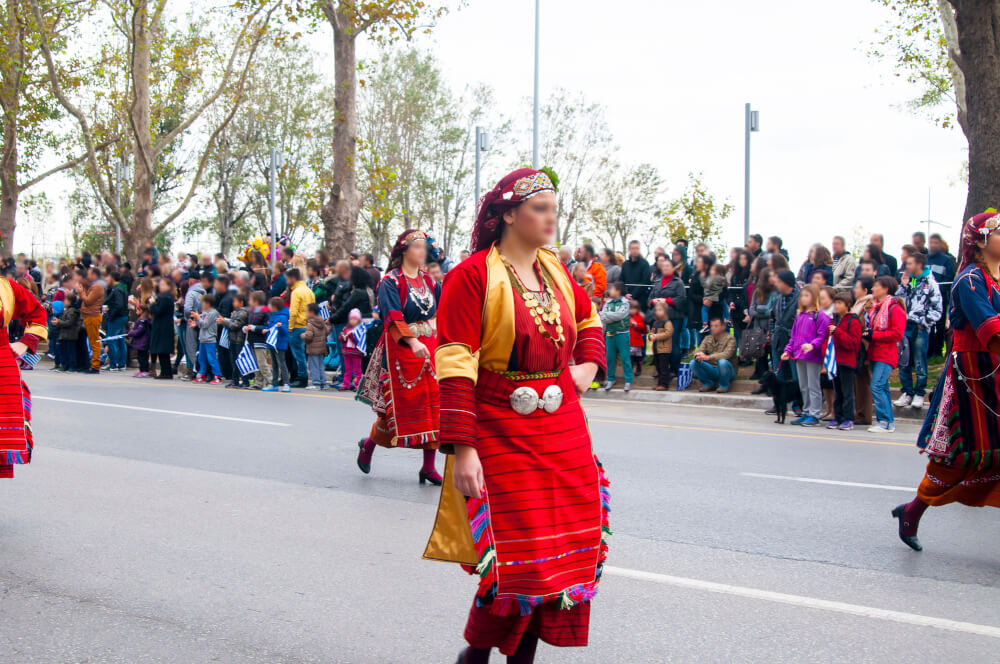 Another wonderful place to visit during Fall in Europe is…
7. London, England
Summer may bring hot chaos to the English capital, but once the temperatures drop and the crowds thin, everything just calms down and reveals London at its best.
There is SO much to do in London that is well suited to cooler temperatures, from hiding away in a cozy pub or drooling around a museum.
I spent 2.5 months here last Fall and still barely scraped the surface.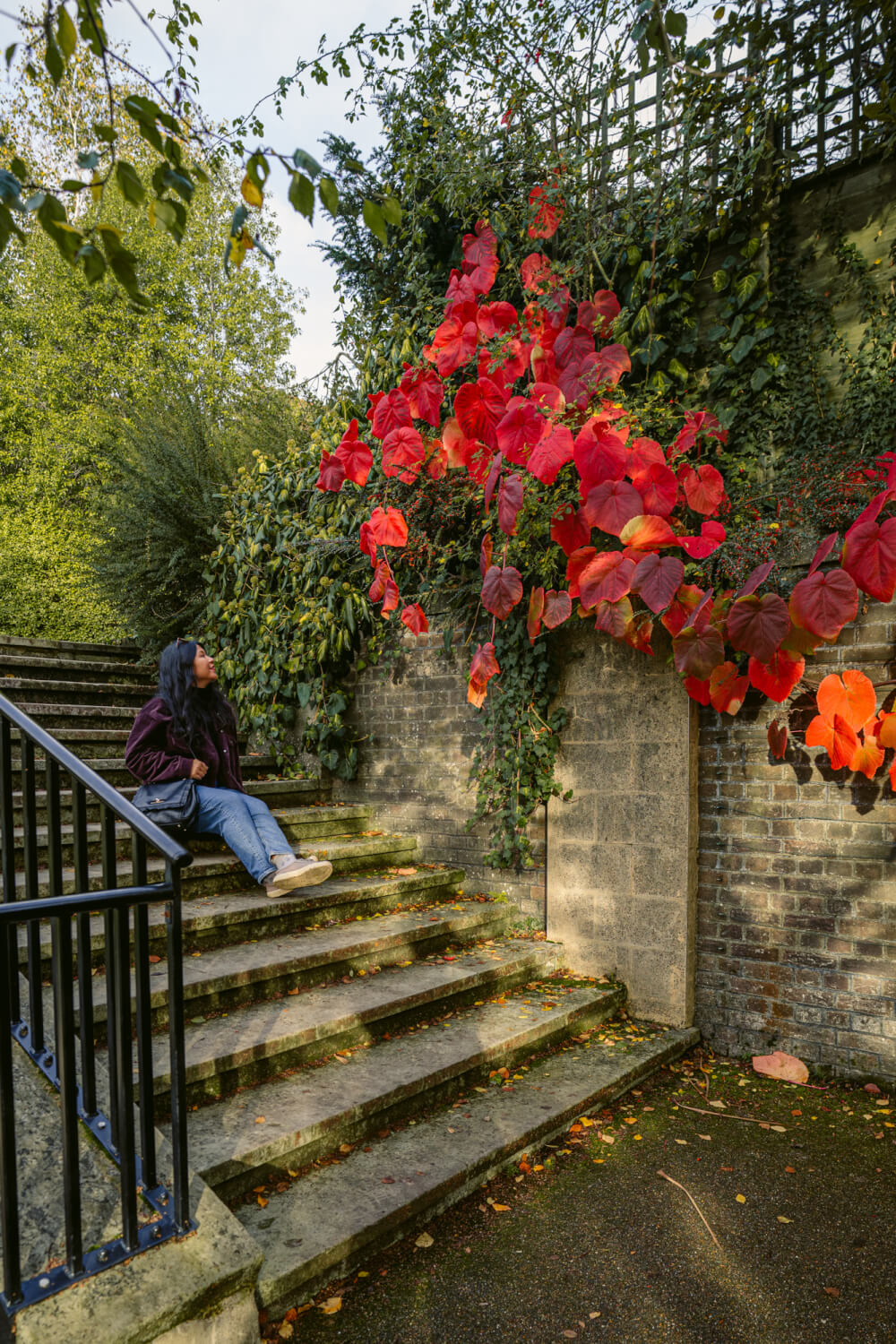 There's also fun events like the BFI London Film Festival (where mere mortals like you and I can attend red carpet premieres), Bonfire Night (complete with dazzling fireworks) and the Lord Mayor's Show (which dates back to the 13th century).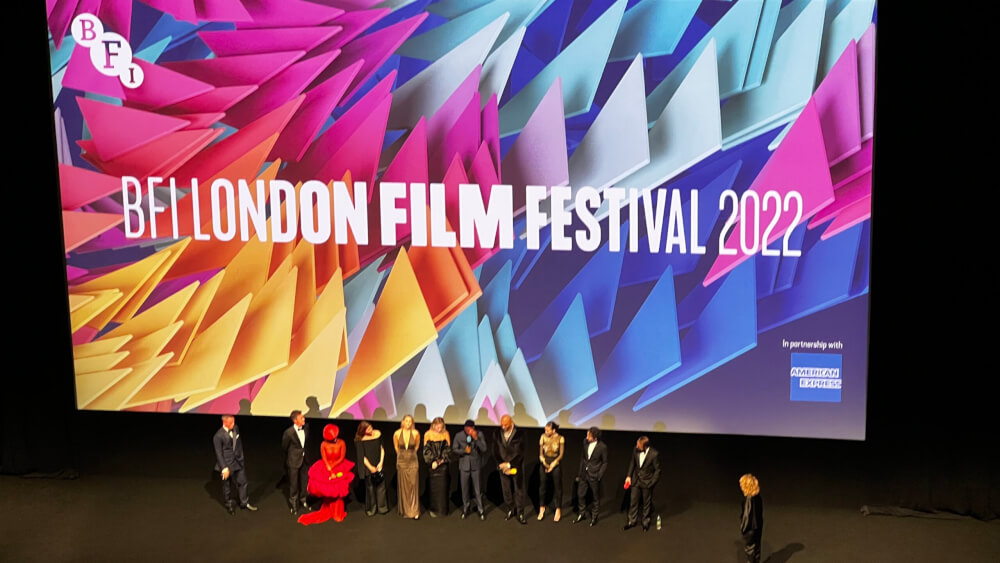 There's also plenty of autumnal facades and displays in Chelsea and Belgravia…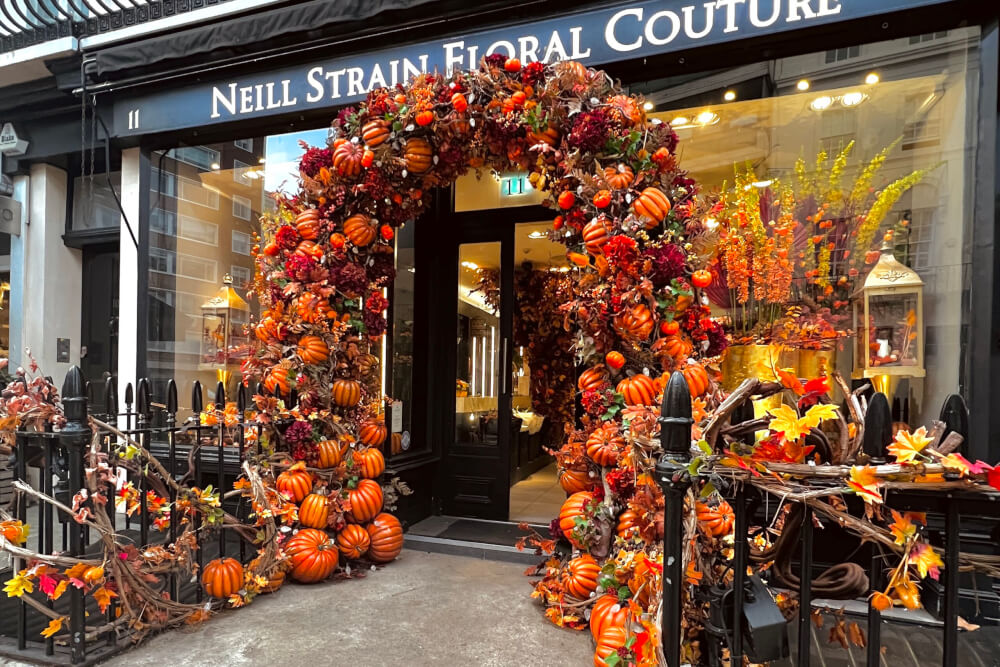 Not to mention the stunningly crispy Fall foliage across London's many regal parks, and the many beautiful Fall day trips you can enjoy.
Needless to say, London is an absolute dream in the Fall season, so make sure to put it on your list!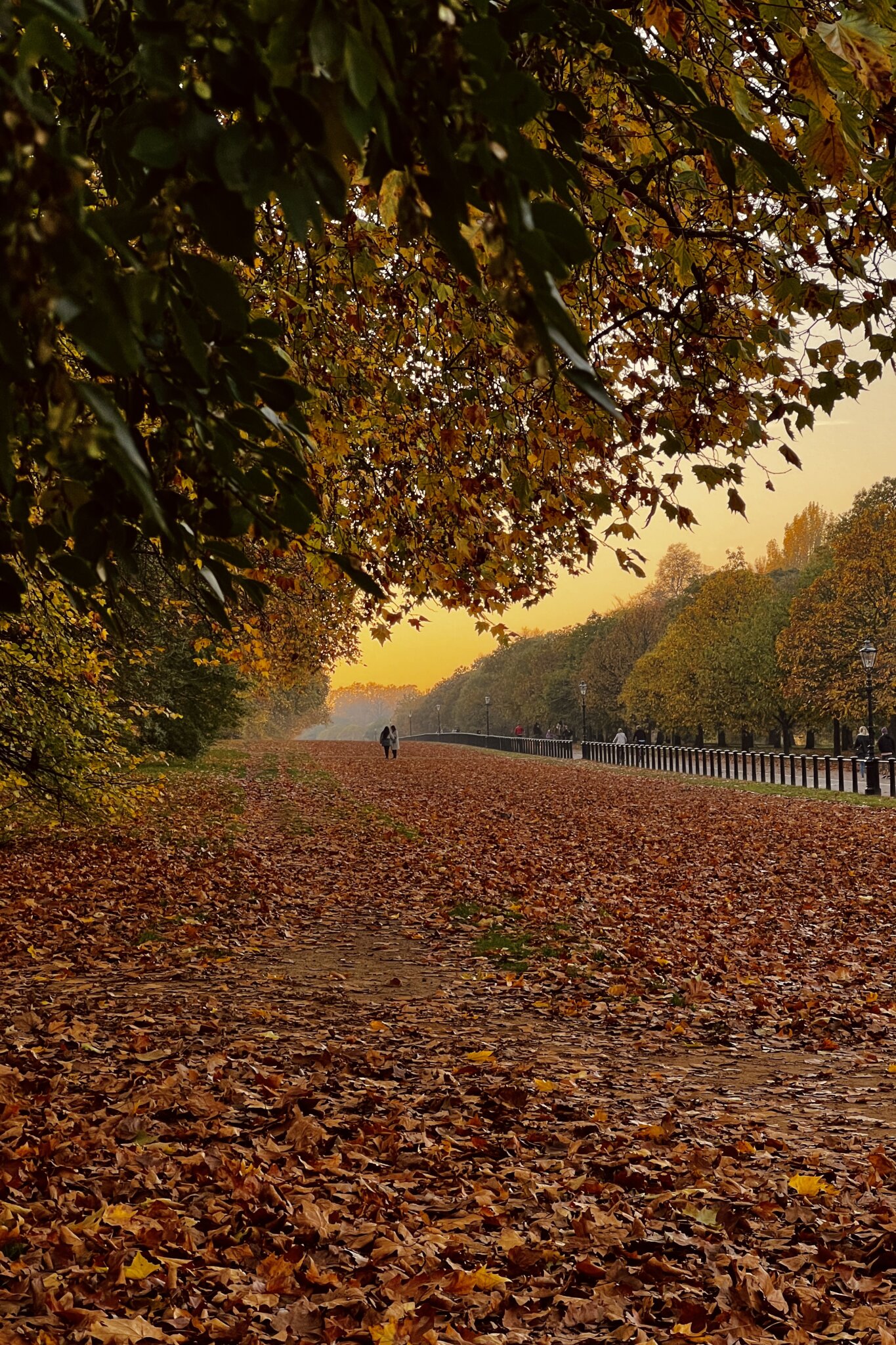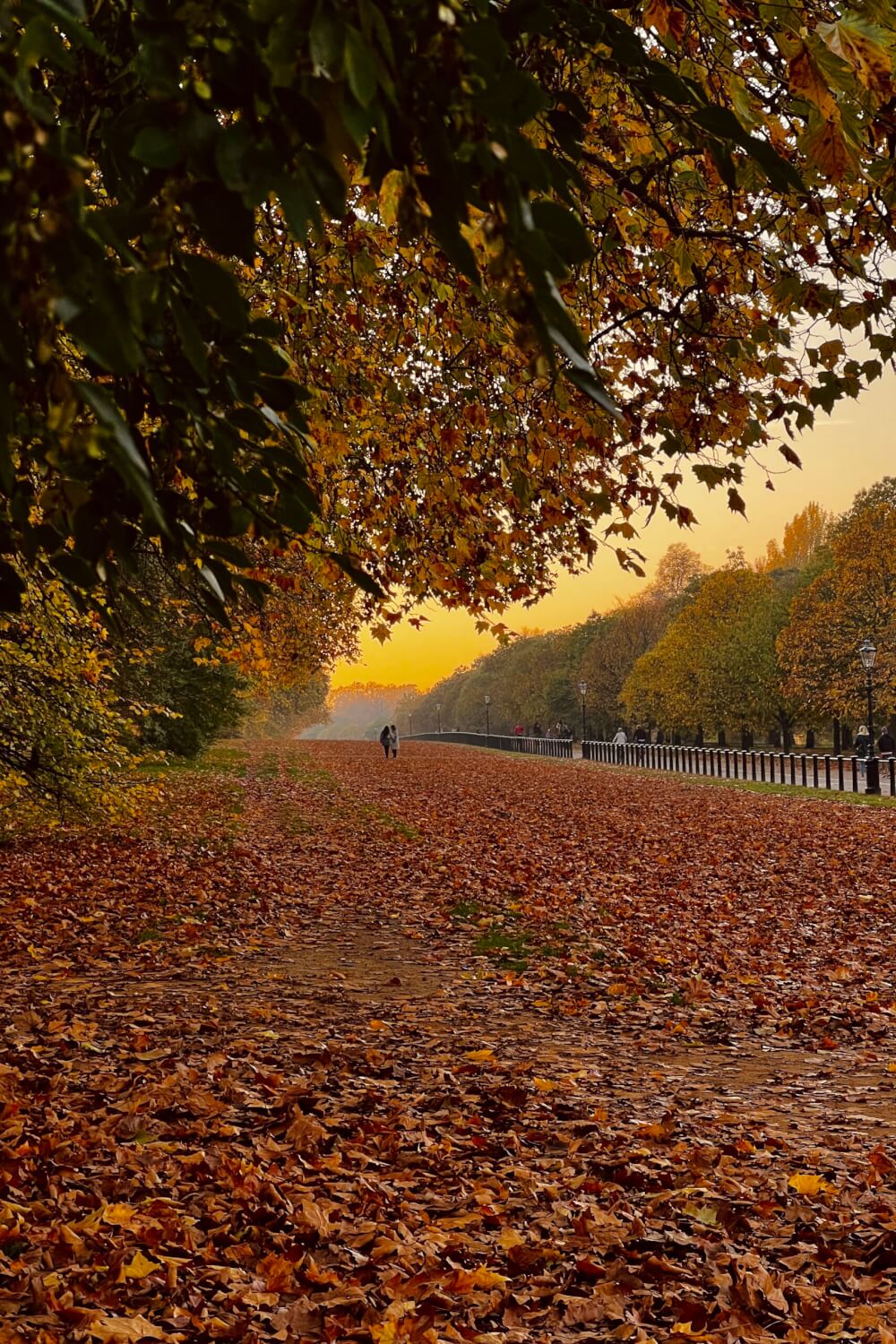 Next up on our Fall must-visits list, we have another gorgeous capital…
8. Prague, Czechia
Just like London, the peak season crowds of Prague can make it a difficult destination in the summer, but with Fall comes plenty of perks like golden leaves, comfortable crowd levels and a multitude of fun events.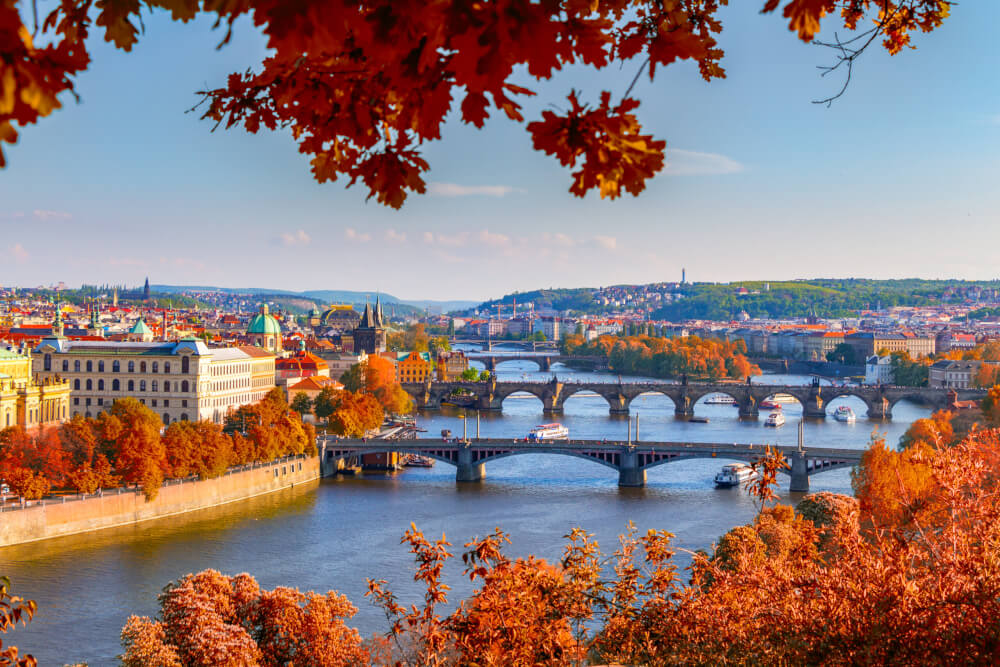 For instance, there's the Prague Sounds Festival, a celebration of music across genres that attracts performers from around the world, and the Signal Festival, when epic light installations are set up across the city: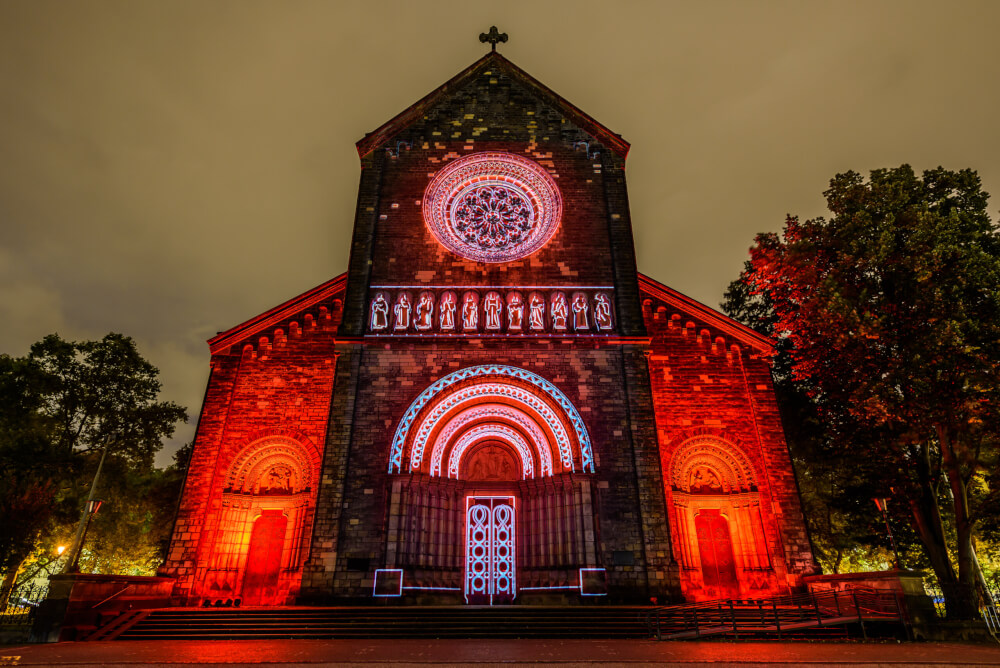 There's also plenty of great day trip opportunities, from the fairytale Cesky Krumlov for its St Wenceslas celebration and international folklore festival in September.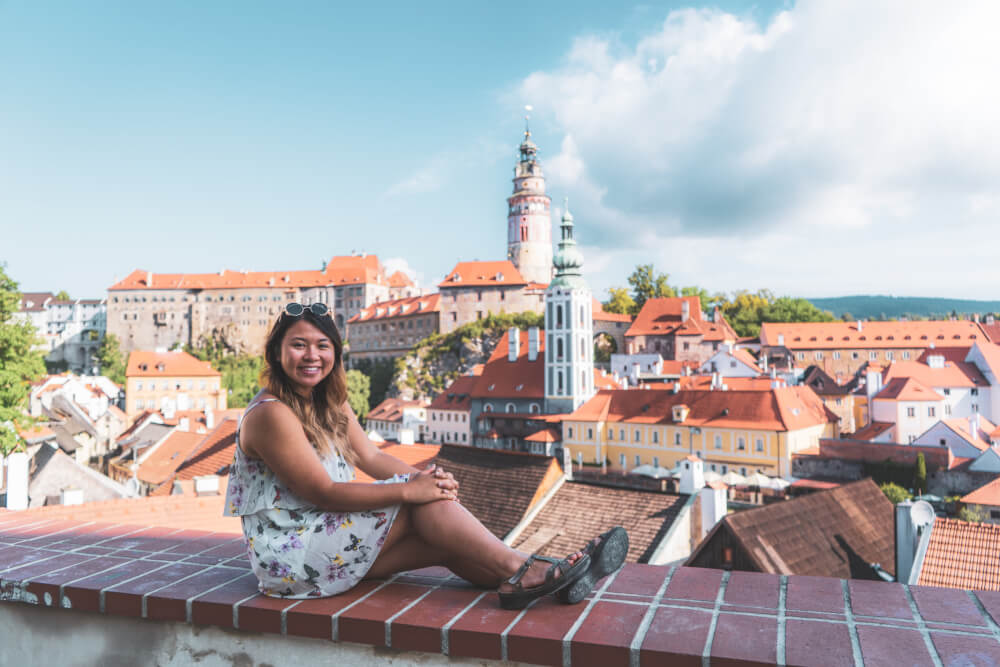 There's also the Sedlec Ossuary, a chilling church of bones that's perfect for a spooky season trip.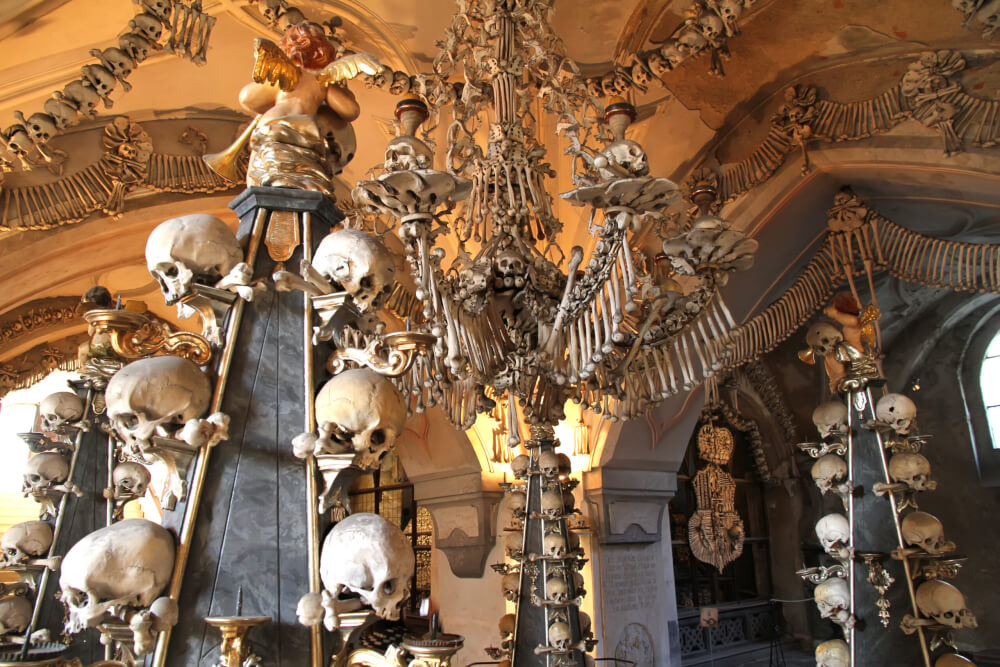 Also perfect for spooky season is…
9. Edinburgh, Scotland
I spent a month here this past summer and I have to say: this was a city built for romanticizing in gloomy weather. Truthfully, while I was there in August, the weather was definitely more Autumn than summer, so I'm throwing it on the list anyway.
After all, there's a lot to enjoy in Edinburgh once Autumn hits. There's colourful leaves enhancing the fairytale vibe, plenty of fun festivals (like the Scottish International Storytelling Festival in October) and an abundance of cozy cafes and pubs to enjoy.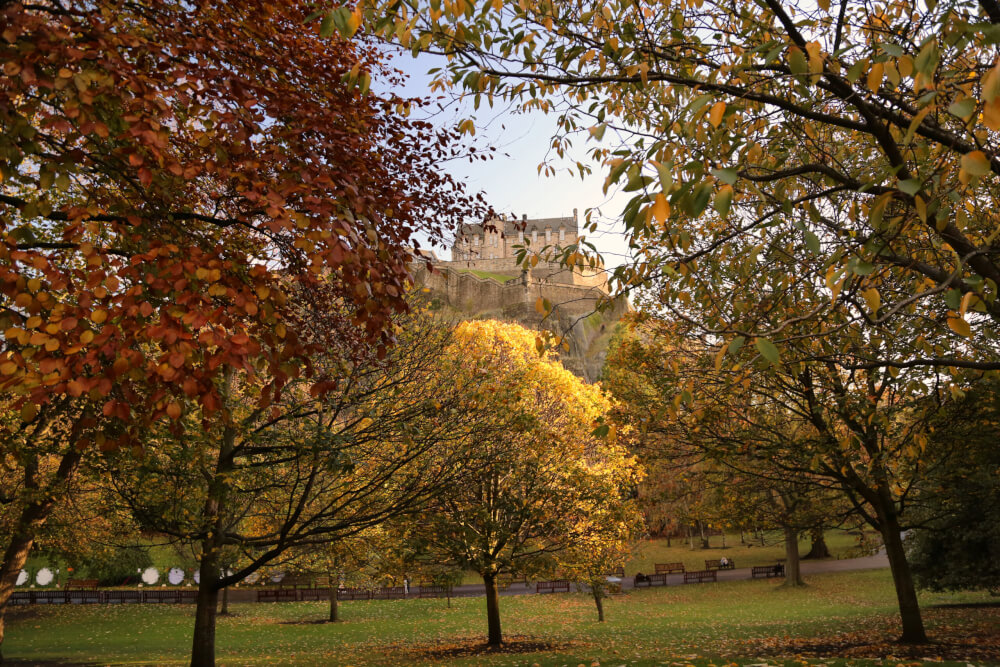 Known as one of the most haunted cities in Europe, Edinburgh is also a great pick for spooky season, with many dark attractions like ghost tours and underground vaults.
So if meandering around pretty graveyards is your ideal "hot ghoul Autumn" then definitely make sure to visit Edinburgh for the Fall season!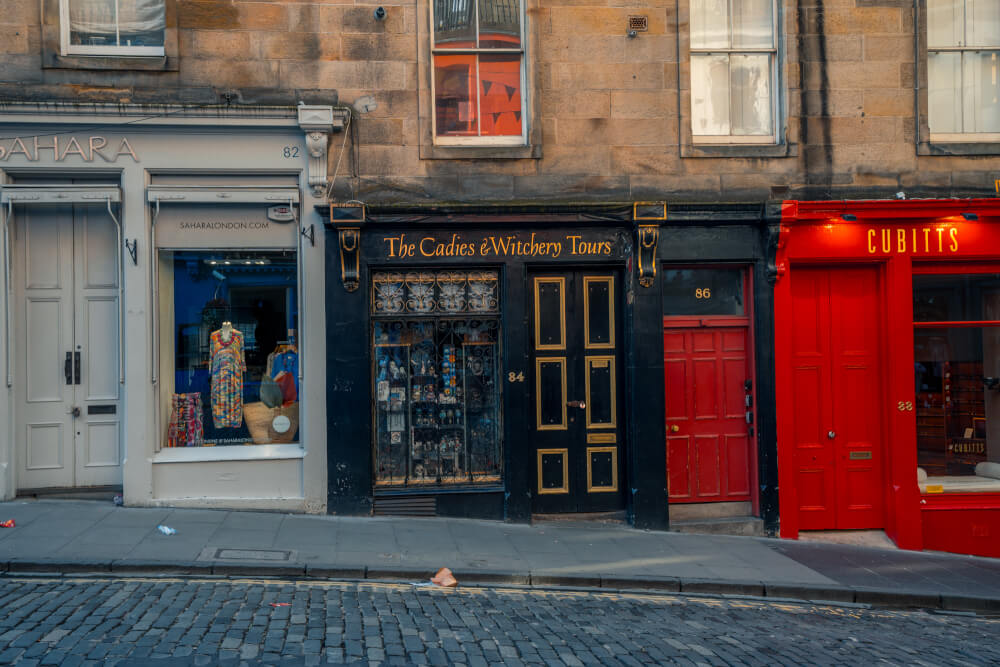 10. Ireland
Lastly, I need to tell you why beautiful Ireland is such a perfect place to spend Fall in Europe!
I was going to narrow it down to a region, but couldn't because there's so much happening all over the Emerald Isle during the Autumn season, so let's run with the whole country being a must-visit.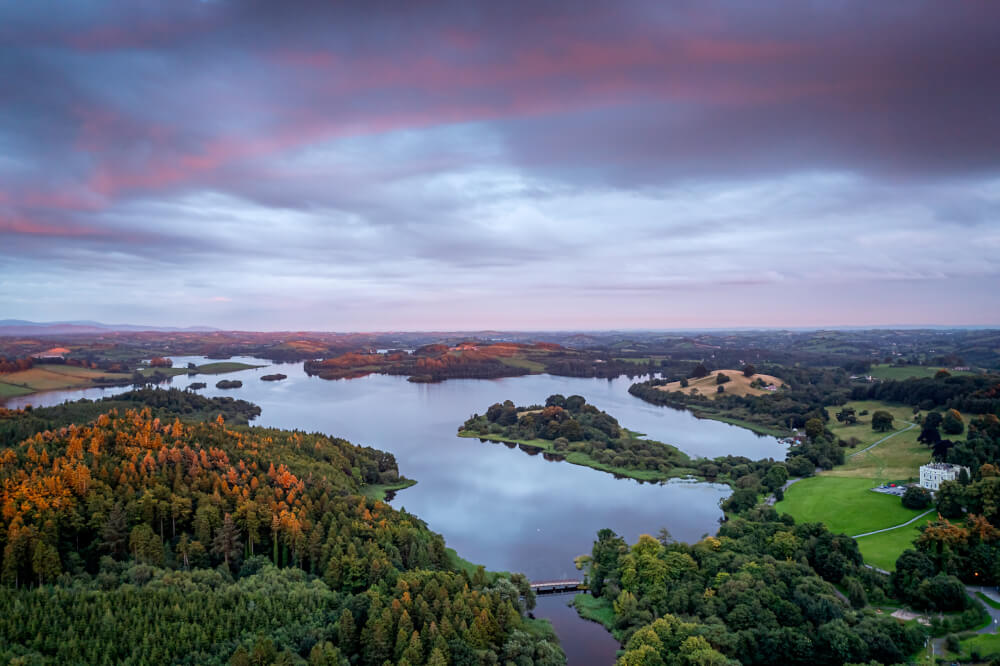 Why Ireland for a Fall trip? Well, on the spooky front, Ireland is known as the birthplace of Halloween, with the event's origins stemming from celebrations for Celtic New Year, known as Samhain, which is on November 1st.
Little wonder why these days, Derry is home to the largest Halloween festival in Europe. There's also the Púca Festival in County Meath that pays tribute to Samhain's ancient traditions, as well as the Bram Stoker Festival in Dublin honouring the author of Dracula who was actually born there.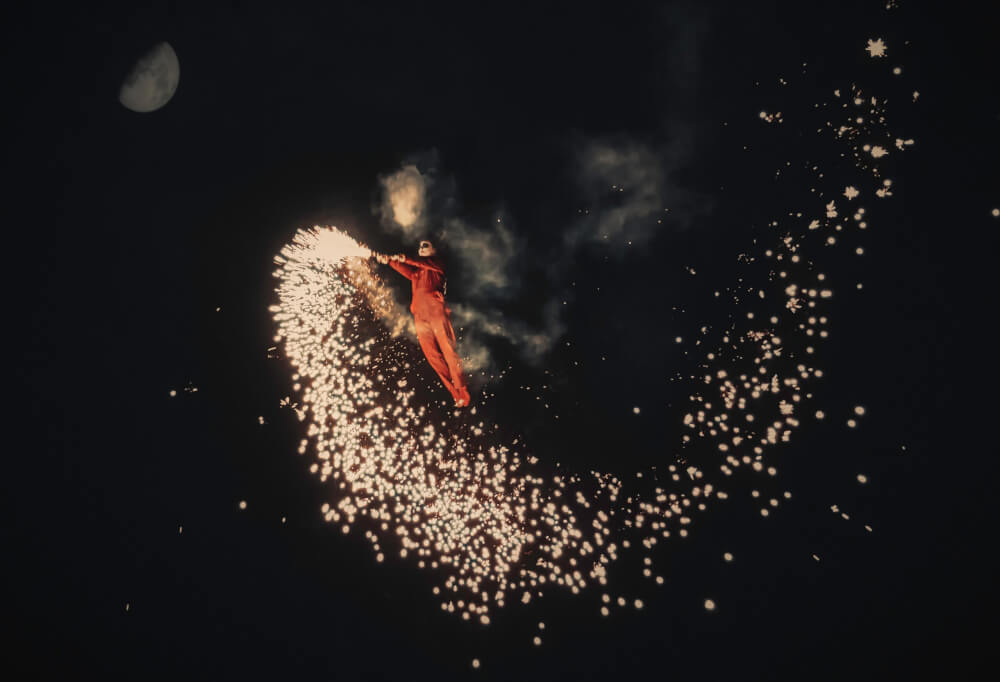 And on the arts front there's the Belfast International Arts Festival, the Dublin Theatre Festival, and the Cork Jazz Festival, plus food festivals all over from Galway's Oyster and Seafood Festival to the Armagh Food & Cider Festival.
… So yes, if you're looking for a vibrant and action-packed Fall escape in Europe, Ireland is definitely one to consider.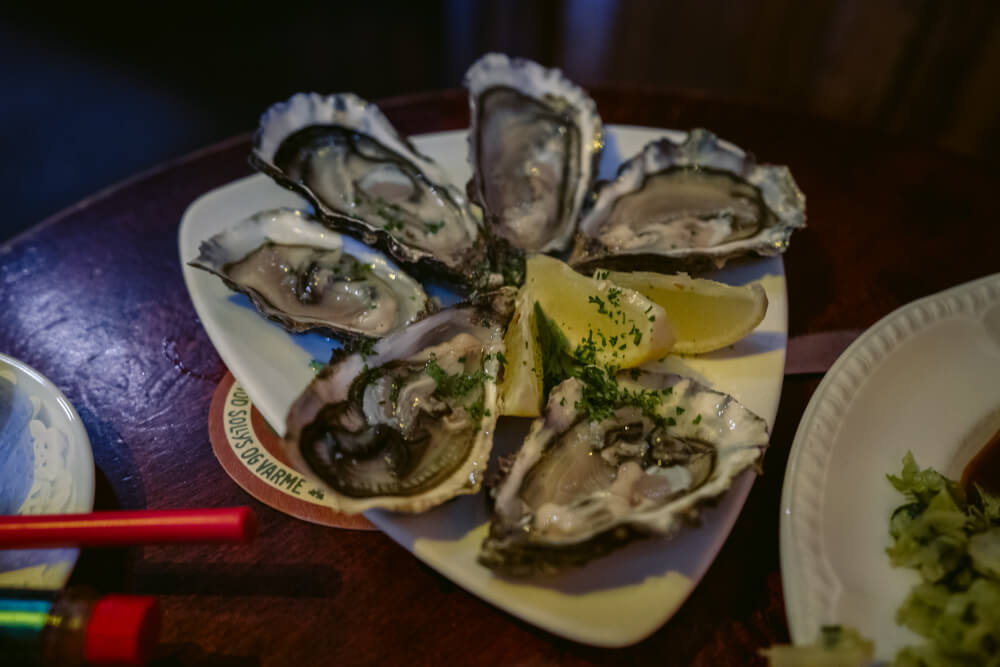 Other Fun Fall Destinations in Europe
Of course, all the recommendations above are barely scraping the surface.
Across the diverse continent of Europe, there are SO many cool Fall festivals and reasons to visit that I didn't get to chat about, like…
The Réttir in Iceland where farmers round up their sheep with showmanship and flair
The Kivic Apple Festival in Sweden
Halloween celebrations at Bran Castle in Romania
… and many, many more.
Because I like writing about places I've personally been, there's a lot of spots I haven't covered, but I hope you enjoyed this roundup nonetheless.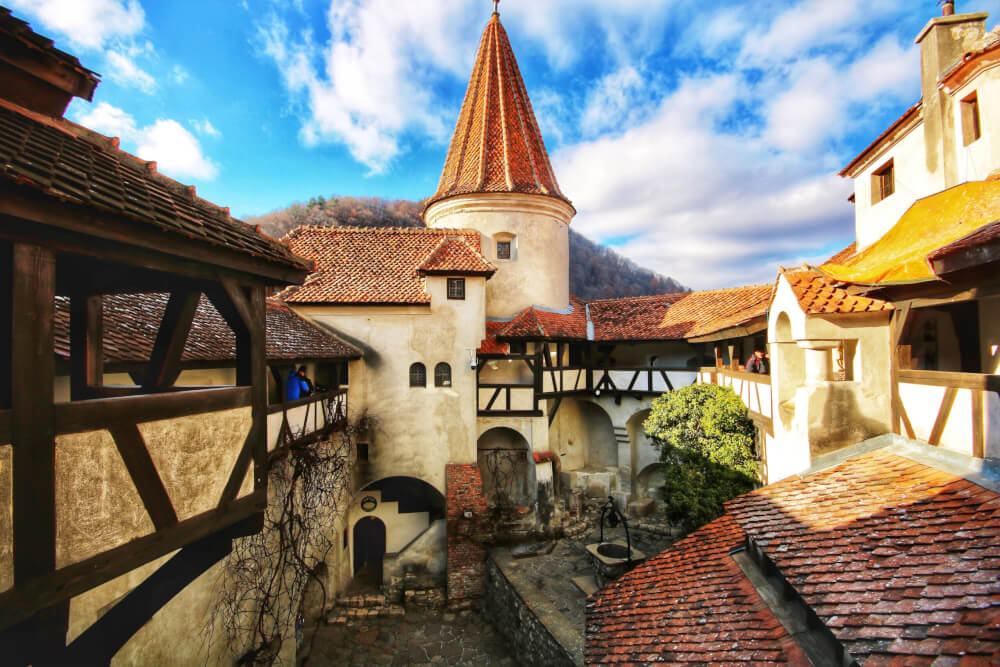 Did I Miss Any of Your Favourite Fall Destinations in Europe?
Be sure to comment if you have any cool destinations to add to the list. Thanks so much for reading. Safe and happy travels!
My Go-To Travel Favourites: