" target="_blank" rel="nofollow noopener">Hotel Andra München
8.2
Budget
10 min
Terrace
Check reviews & availability
carathotel München City
8.2
Budget
12 min
Breakfast Included
Bar and terrace
Check reviews & availability
Maritim Hotel München
8.1
Mid-Range
13 min
Large indoor pool
Piano bar
Check reviews & availability
Leonardo Hotel München City Center
8.1
Mid-Range
14 min
Lounge/Bar
Check reviews & availability
Hotel Senator
8.1
Deluxe
4 min
Lobby Bar
Breakfast Included
Check reviews & availability
Hotel GIO
8.1
Deluxe
7 min
Newly renovated
Rainfall showers
Check reviews & availability
Hotel Condor
8.1
Budget
16 min
Bar/Courtyard Terrace
Free Newspapers


Check reviews & availability
Hotel Cristal
8.0
Mid-Range
12 min
À la carte dining available
Check reviews & availability
City Aparthotel München
8.0
Mid-Range
15 min
Fully-equipped kitchenettes
Laundry machines
Check reviews & availability
Hotel Pension Haydn
8.0
Budget
5 min
Breakfast Included
Check reviews & availability
Brunnenhof City Center
8.0
Budget
12 min
Breakfast Included

Check reviews & availability
Superior Hotel Präsident
8.0
Budget
14 min
Breakfast Included

Check reviews & availability
You can also use the interactive map below to browse options for your stay:
How Much Does Oktoberfest Cost in Terms of Festival Expenses?
Generally speaking, I would say you can expect to spend at least 70 euros a day if you are spending the whole day there, and are getting drinks/food while enjoying a few of the rides and activities.
It is likely you will pay much, much more. Sadly, Oktoberfest isn't cheap! Here are a few of the costs to expect:
Reservations:
Oktoberfest reservations are a complicated beast, so click here for my guide to them.
Long story short though, reservations themselves don't cost you any extra money. You do pay a deposit but you get the value back in vouchers for beer and food. In that sense, reservations aren't expensive, just super difficult to get unless you know the right protocol!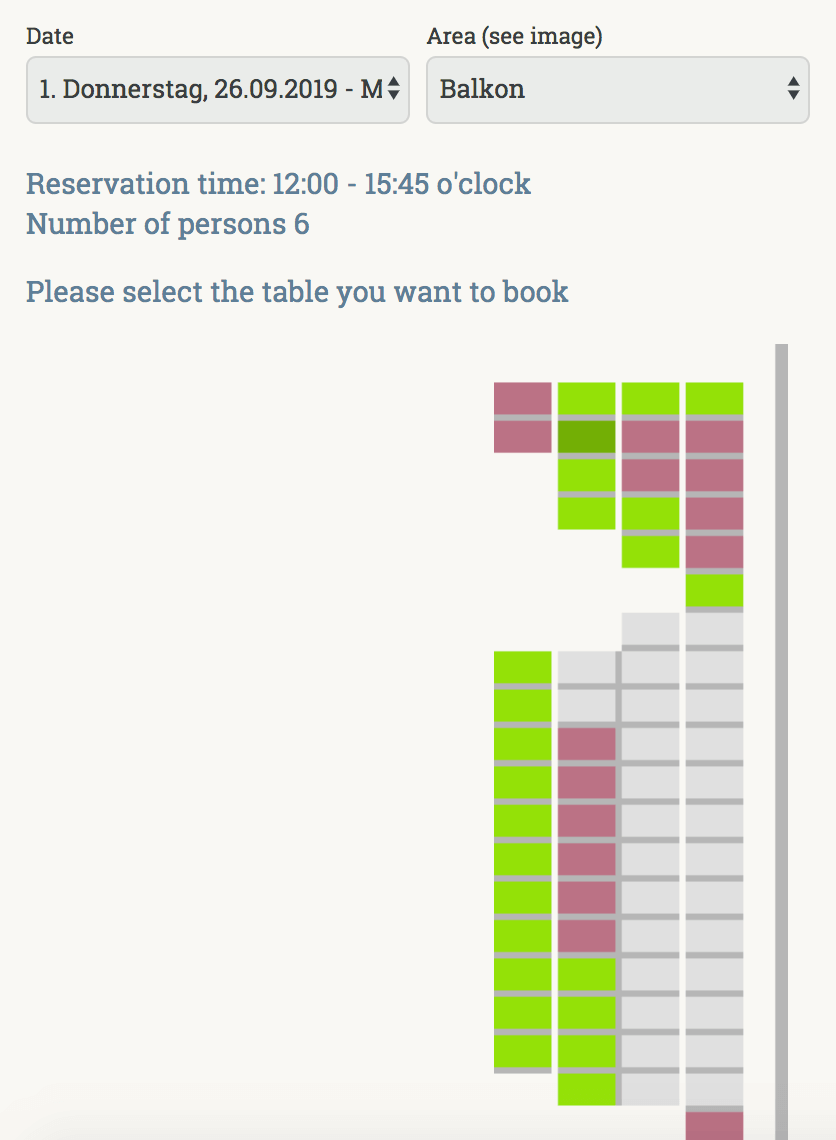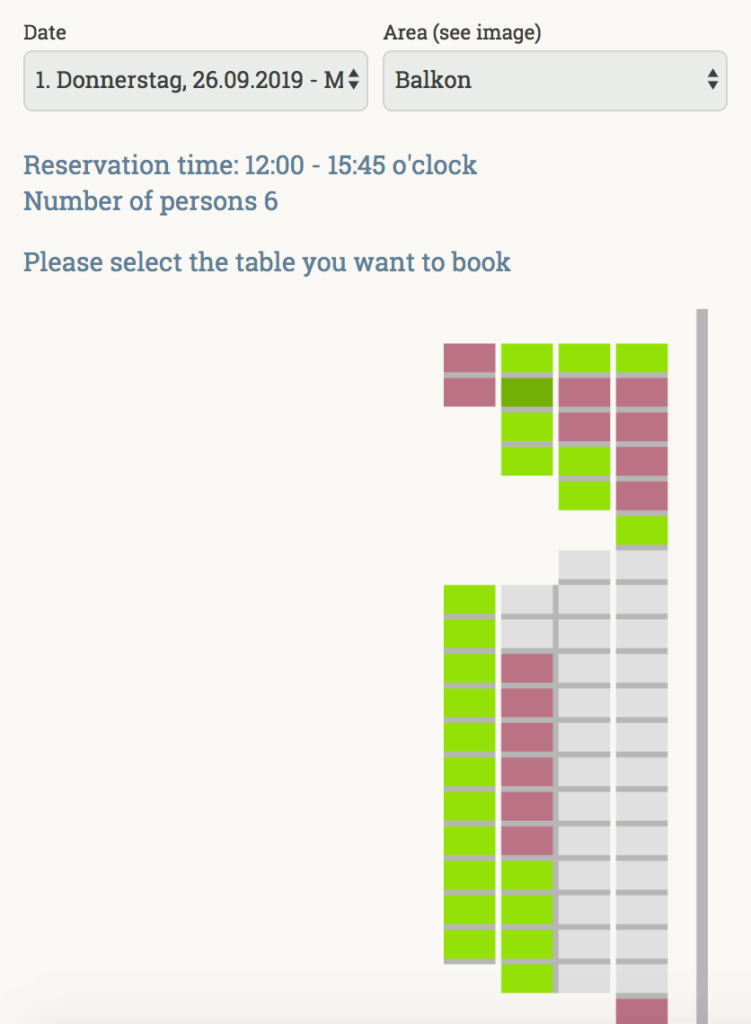 Outfits:
Looking the part is half the fun of Oktoberfest!
Odds are, you'll want to dress up in the local garb while attending Oktoberfest, which can cost anything from 60 euros per person to several hundred. Here's more info on what to wear to Oktoberfest.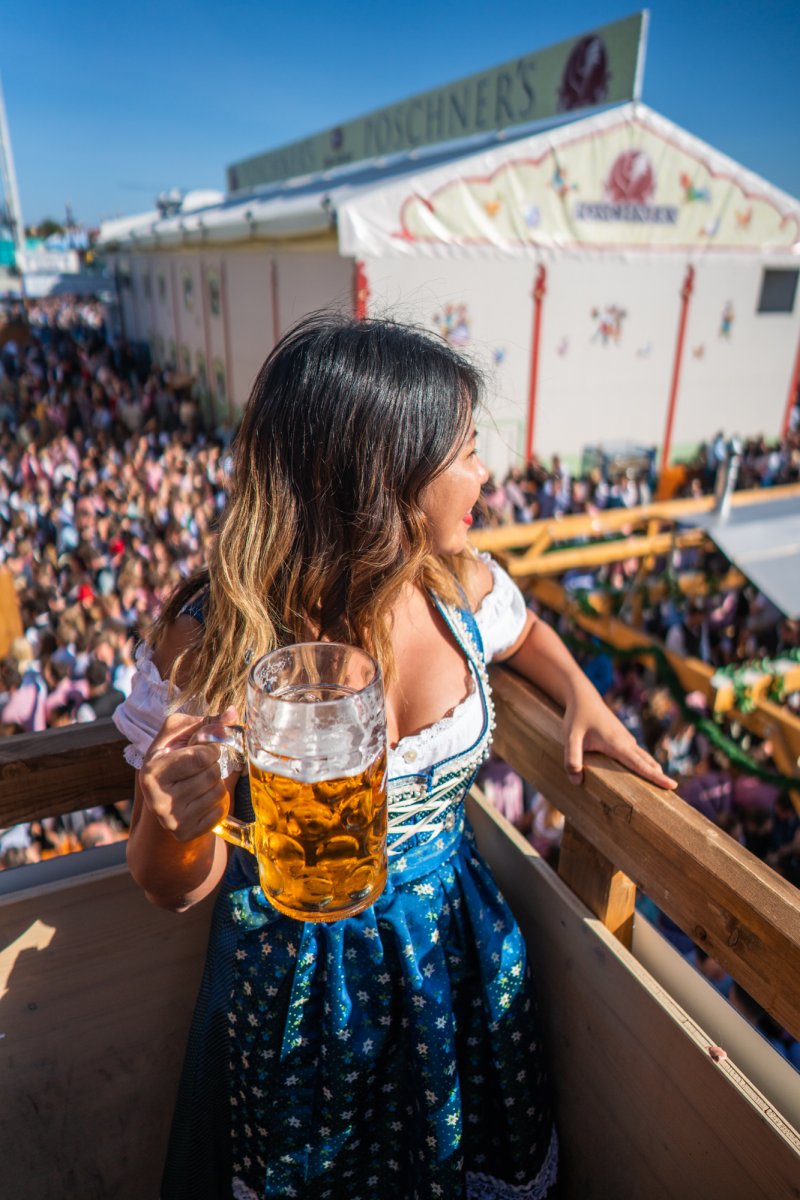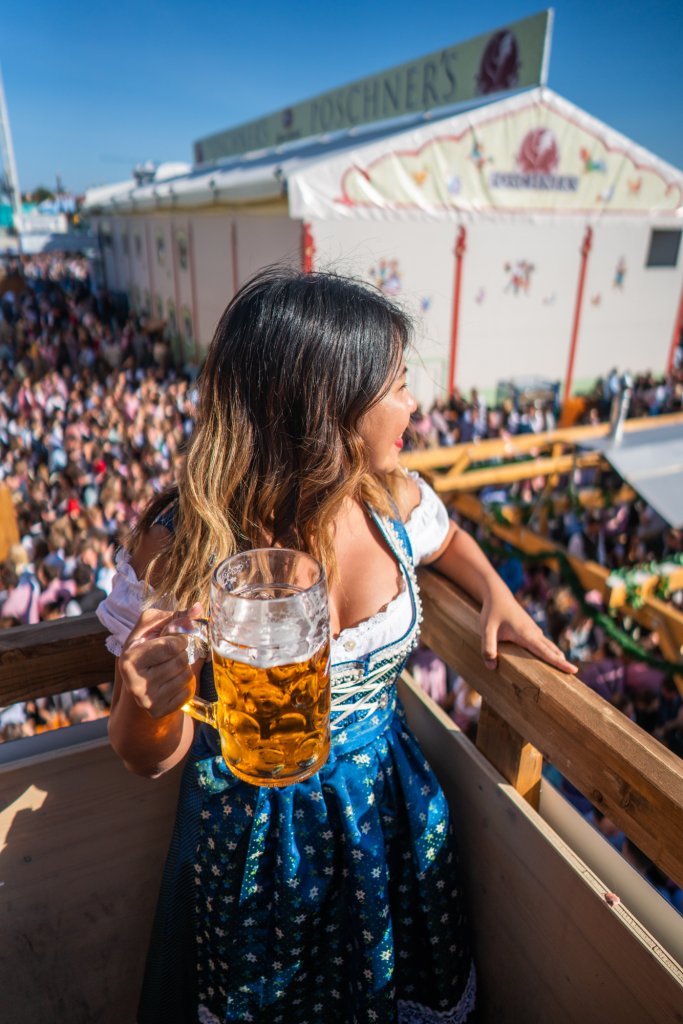 Getting TO the festival:
You can easily catch the underground train (the UBahn) to Theresienwiese, which is where the festival is held.
The cost of a one way ticket starts at 3.30€ (for the M zone in the city center).
Depending on the size of your group and how much you plan to travel around the city, it might be smart to get a day ticket (worth it if you take even 3 single trips) or even a group day ticket.
For Munich's M Zone (the main city center), it only costs 14.80 for a group day ticket (which can be used for up to 5 adults). You can see then how much cheaper it would be!
For more information on day/group tickets, visit the official MVV website.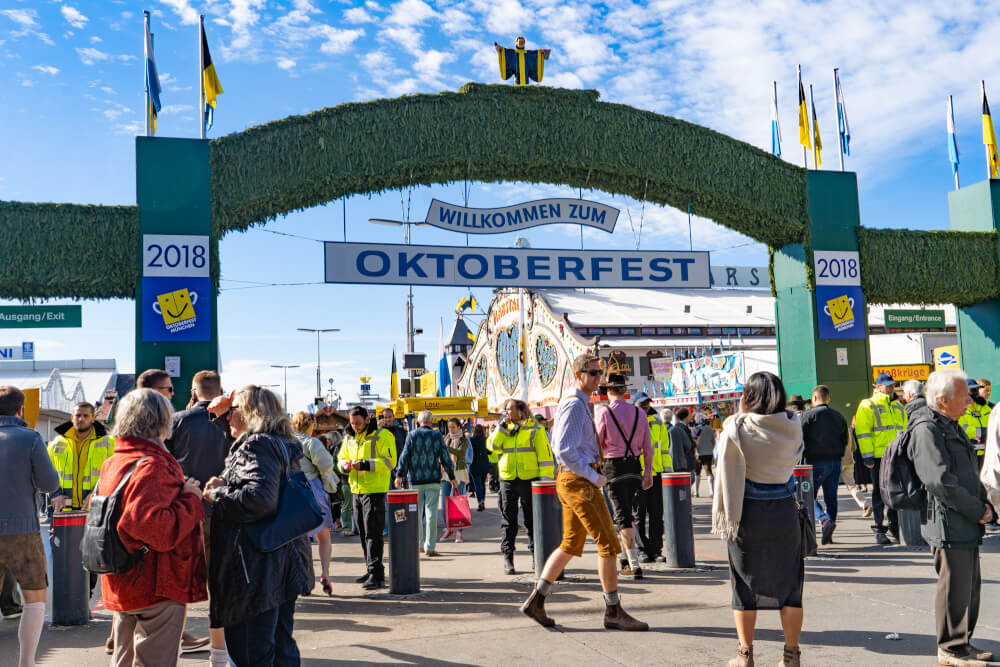 Drinks:
Beers at Oktoberfest come by the litre (known as a Maß).
It's customary to tip, so a litre will typically run you 12-13€.
Don't worry though, the beers at Oktoberfest are really strong, so one goes a long way… and you'll be a Maßter of festivities in no time (and apparently a pro at Oktoberfest puns too if you're as eager to make dad jokes as I am).
Now, you might think you can cut costs by limiting your beer intake, but soft drinks aren't much cheaper unfortunately and can often be on par in terms of price or in some cases, even more expensive than beer!
The exact price will vary by tent, but usually no Maß is more expensive than 12 euros (not including tip). To view a full list of drink prices by tent, visit the official Oktoberfest website.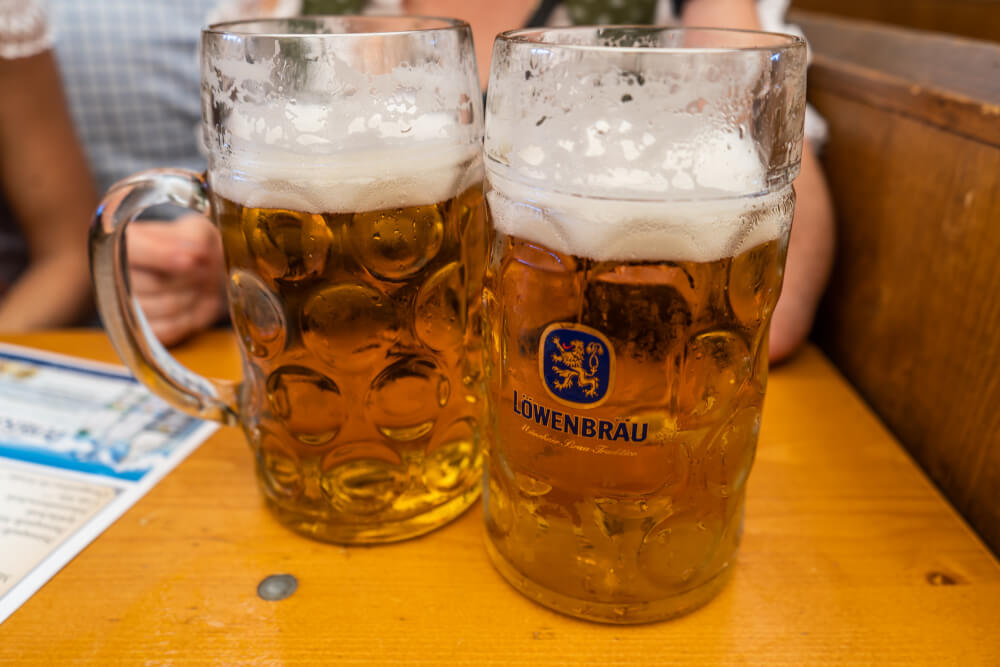 Food:
If you're drinking a lot of beer, you're probably going to be eating a lot to absorb it up.
There's plenty of food options around Oktoberfest but they're obviously not cheap.
Lunch is considerably cheaper than dinner, during which entrees range from 12-20 euros each.
Some tents offer lunch specials where you can get a nice meal for around 10 euros.
You can take a peek at the Hofbrau tent's food menu here (it's the most touristy tent, but should give you an idea of the prices to expect).
If you are spending the entire day at Oktoberfest, I would budget around 40€ for food (because drunk munchies are a very real thing).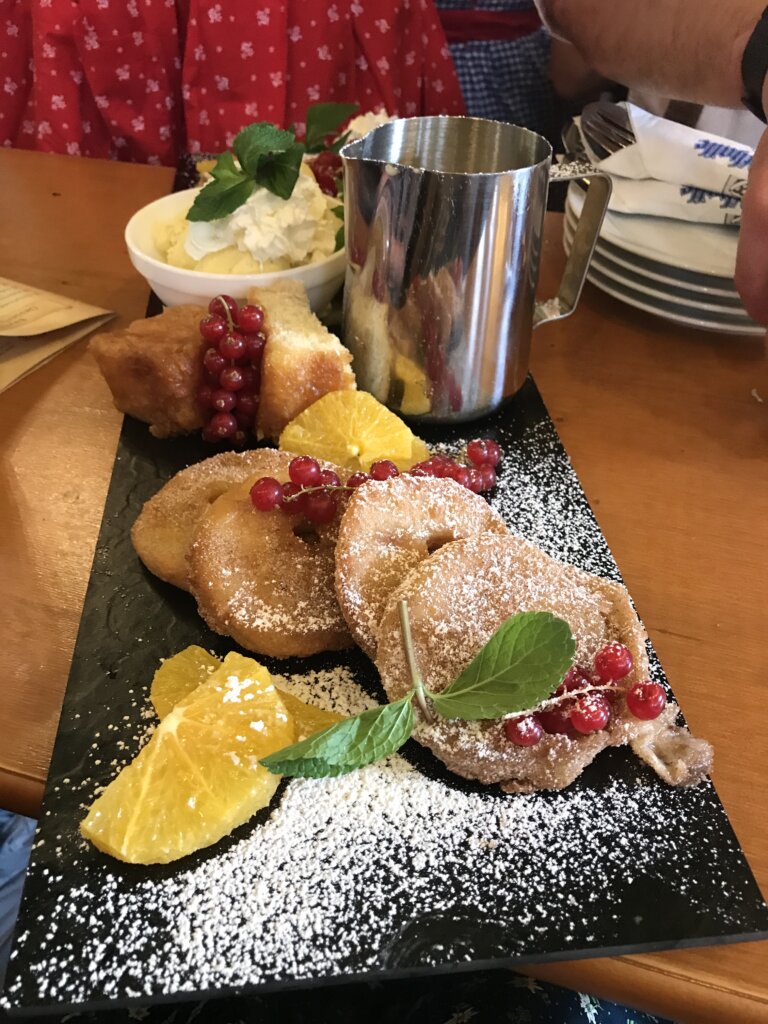 Activities:
There's more to Oktoberfest than just eating a drinking (check out a list of activities here).
The entire festival has a fun fair component with some seriously expensive rides that drunk-you will be keen to try.
You'll be paying minimum 4-5€ per small ride, and 8-9€ for the big ones.
Trust me, this adds up quickly when your motto becomes "wheee, again, again!" post-drink.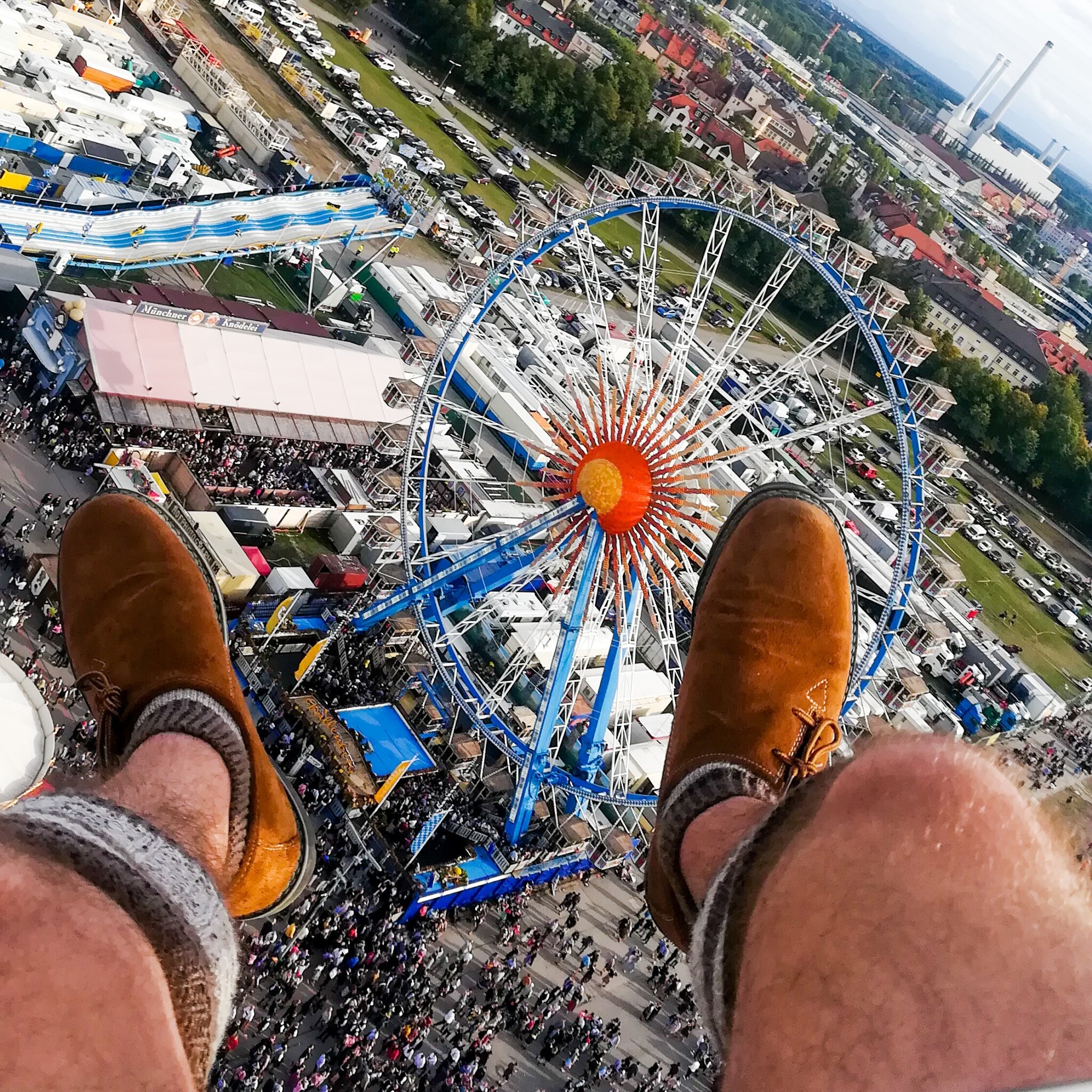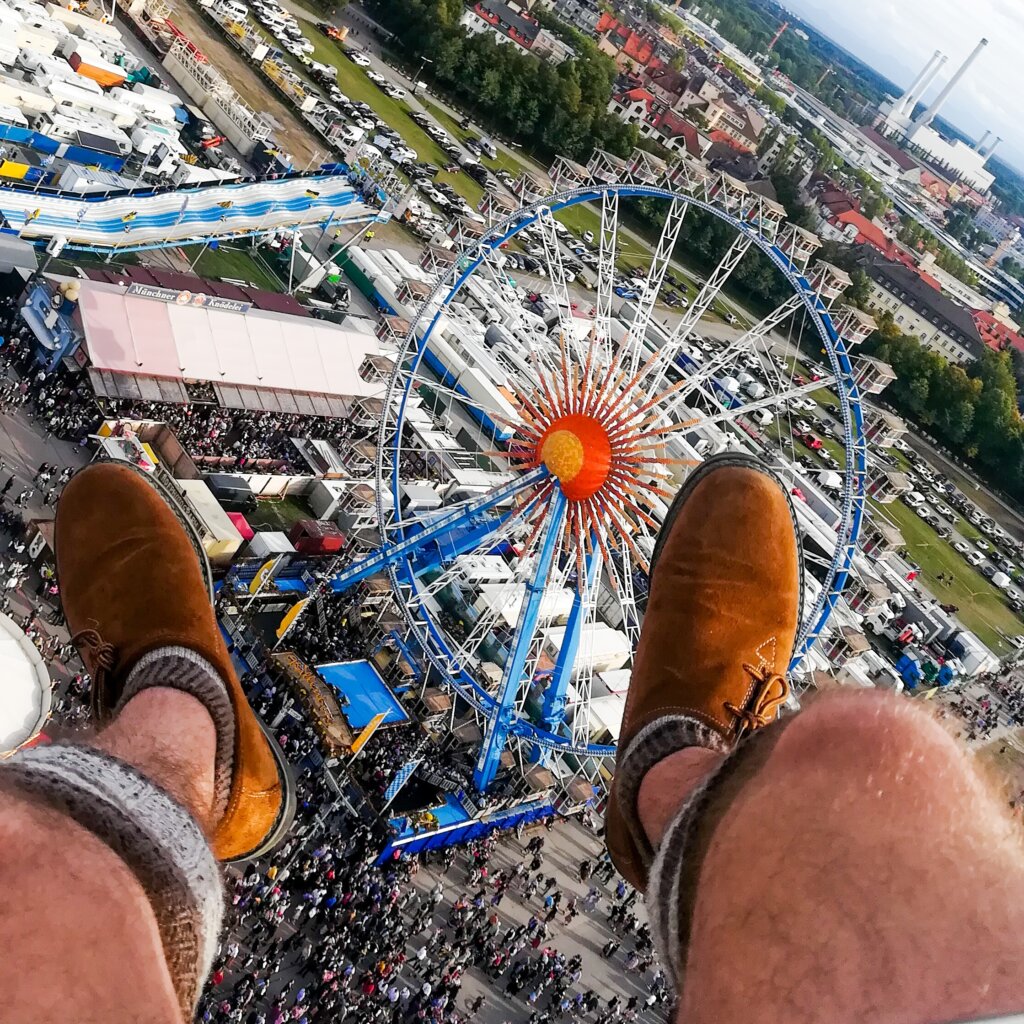 How Much Does Oktoberfest Cost: Overall Summary
So, by now, I suppose the answer is simple: how much Oktoberfest costs depends a LOT on where you stay, how early you book, and how much beer/food you intend to consume.
But, disregarding costs of transportation and accommodations, and assuming you are spending a full day at Oktoberfest, you should expect to spend at least 60-80 euros a day in terms of local transportation, food, drinks and fun.
I know… it's not cheap, but trust me when I say it's worth it! Again, you can click here for a full guide on how to cut costs and attend Oktoberfest on a budget.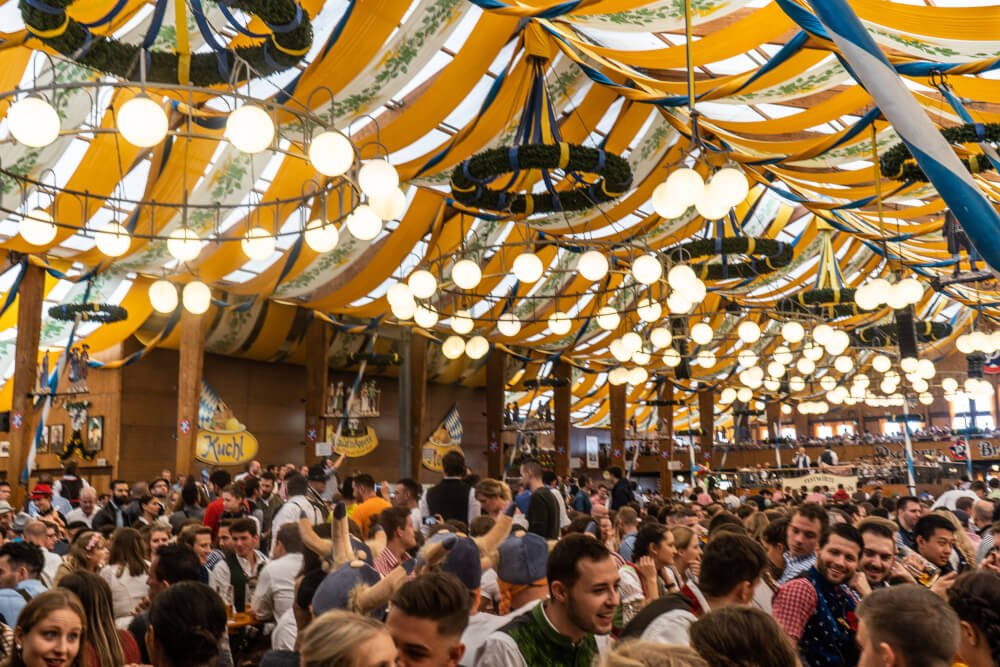 Now go enjoy Oktoberfest!
Hopefully you found this "How much does Oktoberfest cost?" post helpful! If you have any questions about Oktoberfest costs, feel free to leave a comment below. Enjoy Munich, and happy drinking! 🙂
Reader Interactions