*FYI - this post may contain affiliate links, which means we earn a commission at no extra cost to you if you purchase from them. Also, as an Amazon Associate I earn from qualifying purchases. Check out our Privacy Policy and Disclosure. for more info.
It goes without saying… Munich's Oktoberfest is truly one of the greatest parties on planet Earth.
And while it's easy to lose yourself in hazy daydreams of massive beer chugging and bench-top dancing, the more practical side of your brain might be wondering (and rightfully so), just how much does it cost to go to Oktoberfest?
… and I'll be honest with you: it ain't cheap. I can also confirm however that it is 100% worth it.
This post will break down the costs you need to consider for Oktoberfest, so that you can properly assess for yourself just how much Oktoberfest costs.
… And if you're curious about how to do Oktoberfest on a budget, I have a full guide on that here!
Save this post on Pinterest for later: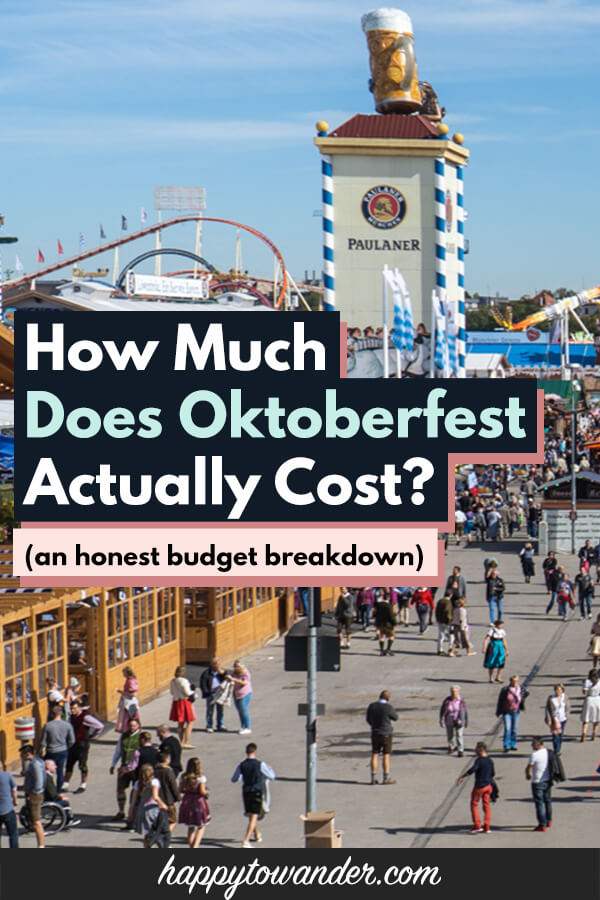 How Much Does Oktoberfest Cost? The Basic Travel Expenses
I can't sugarcoat it, Munich becomes a tourist hotspot throughout Oktoberfest, which means the cost of both transportation and accommodations skyrocket.
Your best defence is to book early. Below you'll find a quick breakdown of your different options and how much they cost.
Getting to Munich for Oktoberfest
Here are some of your options (from the cheapest to the most expensive). Of course, exact amounts will depend on where you are coming from.
Getting to Munich for Oktoberfest Within Europe
NOTE: Omio is a great free website that allows you to quickly compare and book transport options within Europe. Check it out here.
Otherwise, here are some options to keep in mind:
BlaBaCar: roughly 30-50€ per trip. A carpooling service that matches you up with others who are travelling to the same places on the same dates as you. This allows you to split travel costs. During Oktoberfest, chances are high that people near you are headed the same way, so be sure to check it out (but read reviews and be safe of course).
Flixbus: roughly 20-100€ per trip. A bus company offering very affordable fares within Europe. If you're keen to save money, taking a long bus ride could save you loads of money. Browse routes and prices here.
Flying: Munich Airport is of course the closest airport to Oktoberfest, but make sure you check fares to Memmingen Airport (about 1.5hrs by bus from Munich) and Nuremburg Airport too (about 2 hrs by train from Munich) because many of the low cost budget airlines like Ryanair will fly there. I like using Skyscanner to search up the best flight deals.
Train: Trains will rarely be the cheapest option, but will be comfortable and you'll get to see some of Munich's beautiful countryside. Check timetables and fares on the DB website.
Can't make it to Oktoberfest in Munich? Click here for my full guide on how to plan your own Oktoberfest party at home!
Getting to Munich for Oktoberfest from Abroad:
Flying into Munich: Munich Airport is the main international airport. To get the cheapest fares, I would book as early as possible and keep an eye on deal websites like Secret Flying to get the scoop on flight sales. Besides that, Skyscanner is my go-to for searching and comparing prices/routes.
Flying into a different city, then commuting to Munich: Often you'll be able to find cheap flight sales to other cities in Europe. You should know that travelling within Europe can be very cheap, so it might be smart to fly into a different city and then go to Munich from there. See the options above for affordable transport within Europe.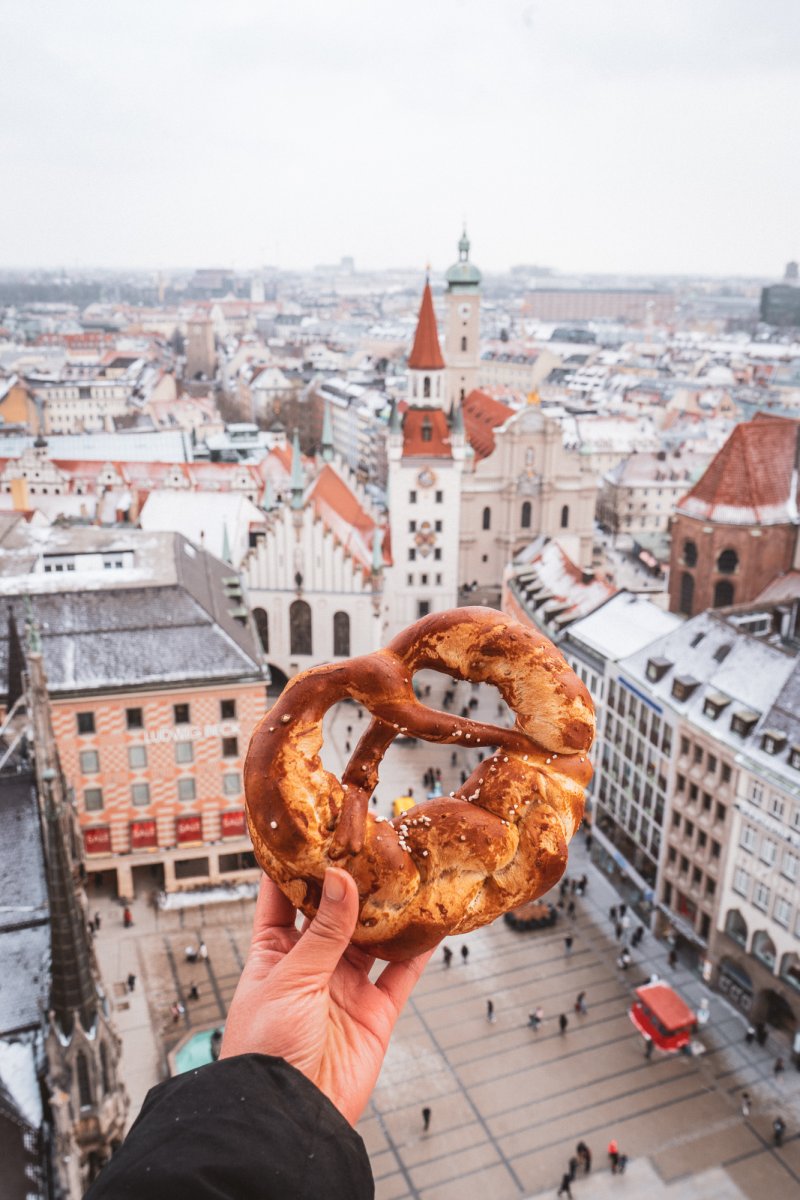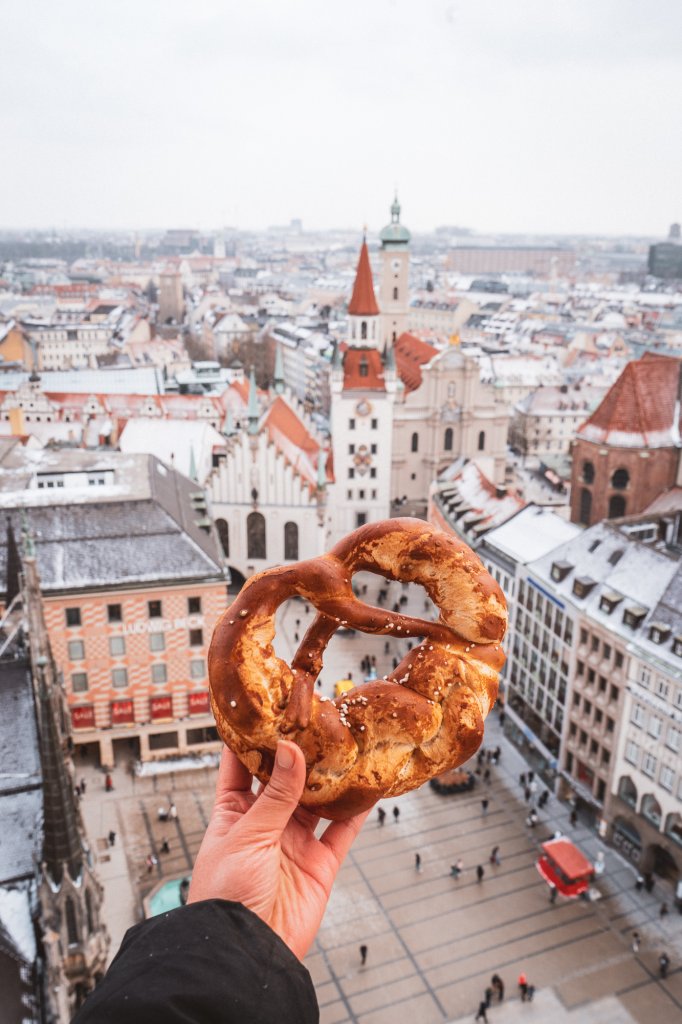 Cost of accommodations in Munich for Oktoberfest
Here are some of your options (from the cheapest to the most expensive) and estimated rates.
Cost: FREE!
If you play your cards right and are able to find a host on Couchsurfing, you could potentially have free accommodations during your time at Oktoberfest.
A few tips: know that Couchsurfing is all about real connections, and especially at such a busy/high-demand time like Oktoberfest, people are not going to be keen on hosting you if you are clearly just using them for a place to stay.
Camping
Cost: 60 euros per night including a tent, breakfast and dinner
Looking for a last minute Oktoberfest booking? Stoke Travel usually has last-minute camping spots just outside of the city center that includes tents, breakfast/dinner and hardcore parties for 60 euros a night. Check here for availability.
PS: You can click here to score free unlimited beer and sangria on me. .
Once again, I have to say that this is very much a budget backpacker option – you'll be sleeping in tents, it might be cold, it won't be the Ritz by any means, so if you're a mild germaphobe, hate crowds, loud noises, etc. this won't be for you… but if you love a good party and want a very cheap way to enjoy Oktoberfest, this is it. Click here to learn more!
Hostels
Cost: 50€ – 300€ per night
Yes, the price variation here is RIDICULOUS.
If you book early enough, you might be able to snag a dorm bed for around 50€, but if you wait, rooms can go as high as a few hundred euros (yes, in a crappy hostel!)
Even looking at booking rates for next year is making me cringe!
Remember, plan as early as you can to avoid paying an arm and a leg for a place to sleep. I like looking up prices and availability on Hostelworld, but here is a table with all the hostel options near Oktoberfest, sorted by rating and price:
AirBNB
Cost: 50€ – 150€ per night
AirBNB is definitely one of the best options for groups and couples, in my opinion.
Prices vary depending on location, whether you have a private room or the entire place, etc. but the rates on here are much more affordable than most hotels, and offer more privacy/cleanliness than a hostel.
Click here to save $50 on your first booking!
Subletting
Cost: 50€ – 150€ per night (comparable to AirBNB)
If you are lucky, you might find locals who are trying to flee Oktoberfest madness and are subletting their places out for (relatively) cheap rates.
Try joining a few Munich-based Facebook groups to scope out these deals. Sometimes locals will bypass things like AirBNB to cut out the service fees and whatnot.
Hotels
Cost: 200€ – 500€ per NIGHT
Okay, maybe if you book well well WELL in advance, you can score a room for cheaper, but paying hundreds of euros per night during Oktoberfest is (unfortunately) very standard.
Click here to browse the best hotel deals in Munich, or take a look at this table below which rounds up all the hotels within 20 min walking distance to Oktoberfest, sorted by rating and price:
You can also use the interactive map below to browse options for your stay:
How Much Does Oktoberfest Cost in Terms of Festival Expenses?
Generally speaking, I would say you can expect to spend at least 70 euros a day if you are spending the whole day there, and are getting drinks/food while enjoying a few of the rides and activities.
It is likely you will pay much, much more. Sadly, Oktoberfest isn't cheap! Here are a few of the costs to expect:
Reservations:
Oktoberfest reservations are a complicated beast, so click here for my guide to them.
Long story short though, reservations themselves don't cost you any extra money. You do pay a deposit but you get the value back in vouchers for beer and food. In that sense, reservations aren't expensive, just super difficult to get unless you know the right protocol!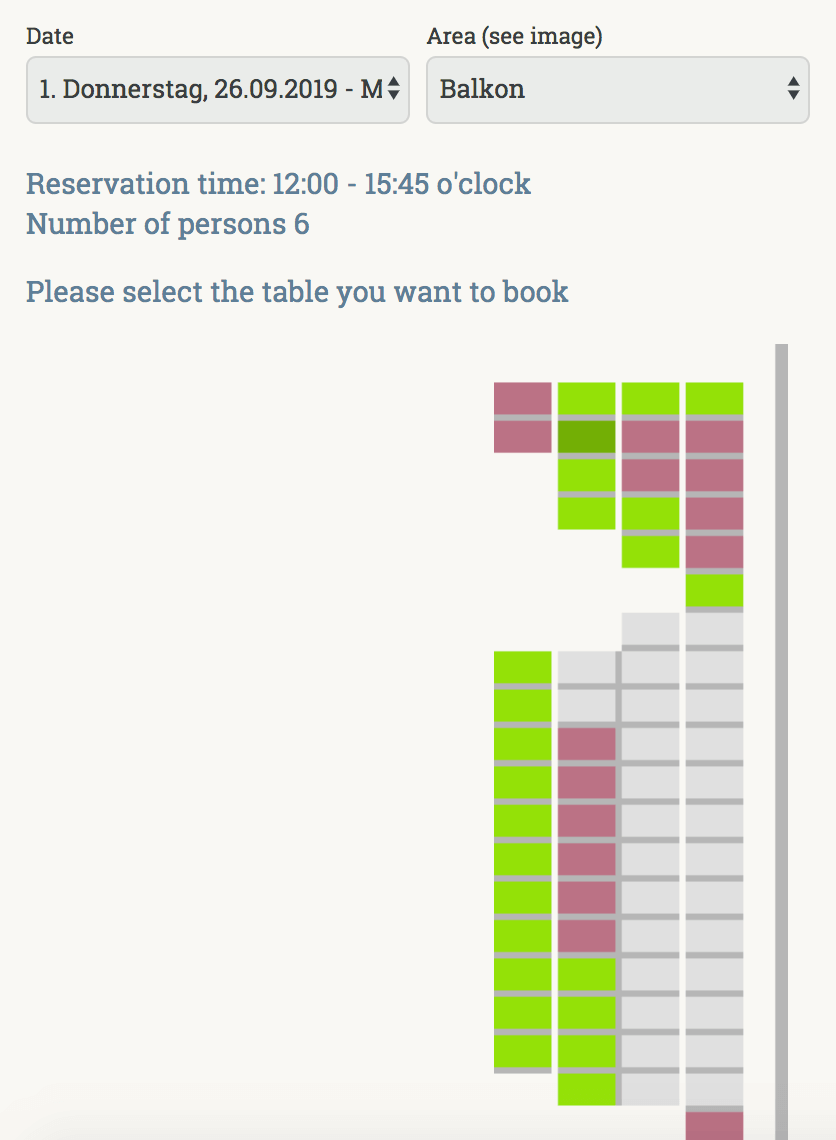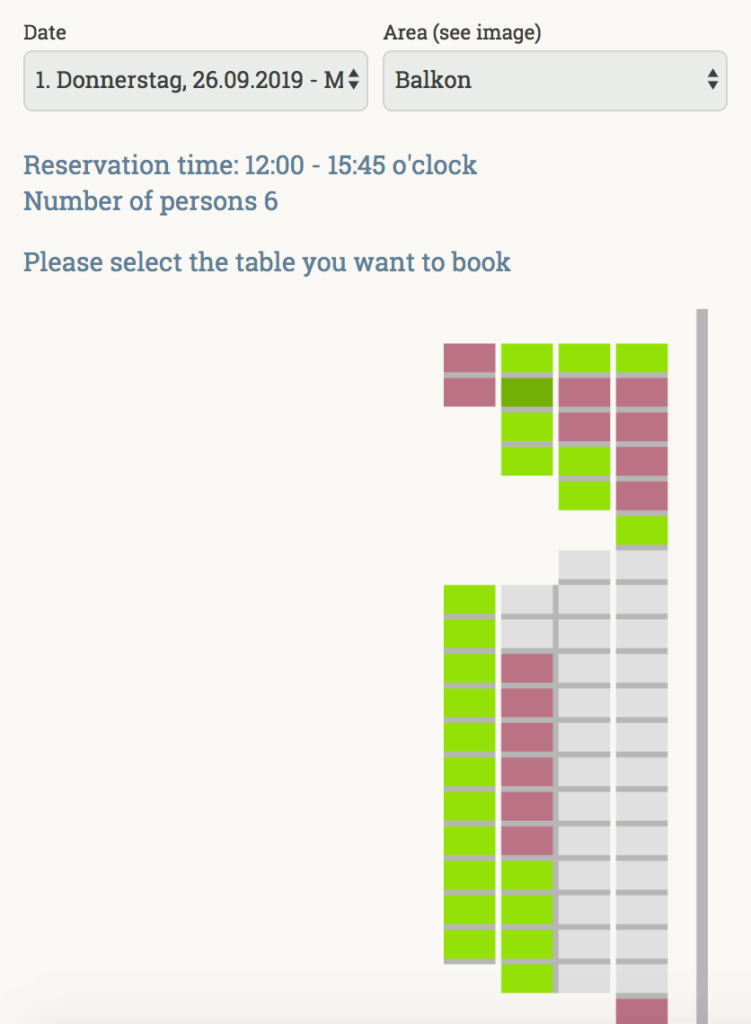 Outfits:
Looking the part is half the fun of Oktoberfest!
Odds are, you'll want to dress up in the local garb while attending Oktoberfest, which can cost anything from 60 euros per person to several hundred. Here's more info on what to wear to Oktoberfest.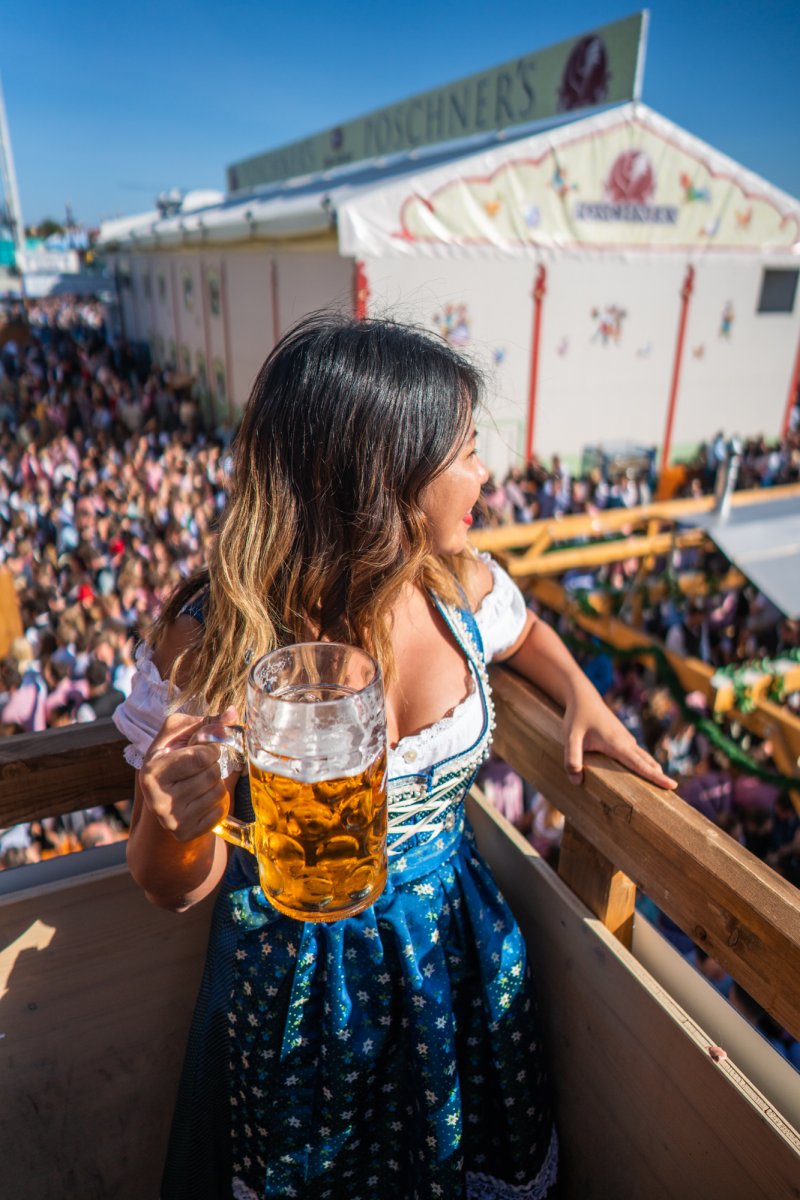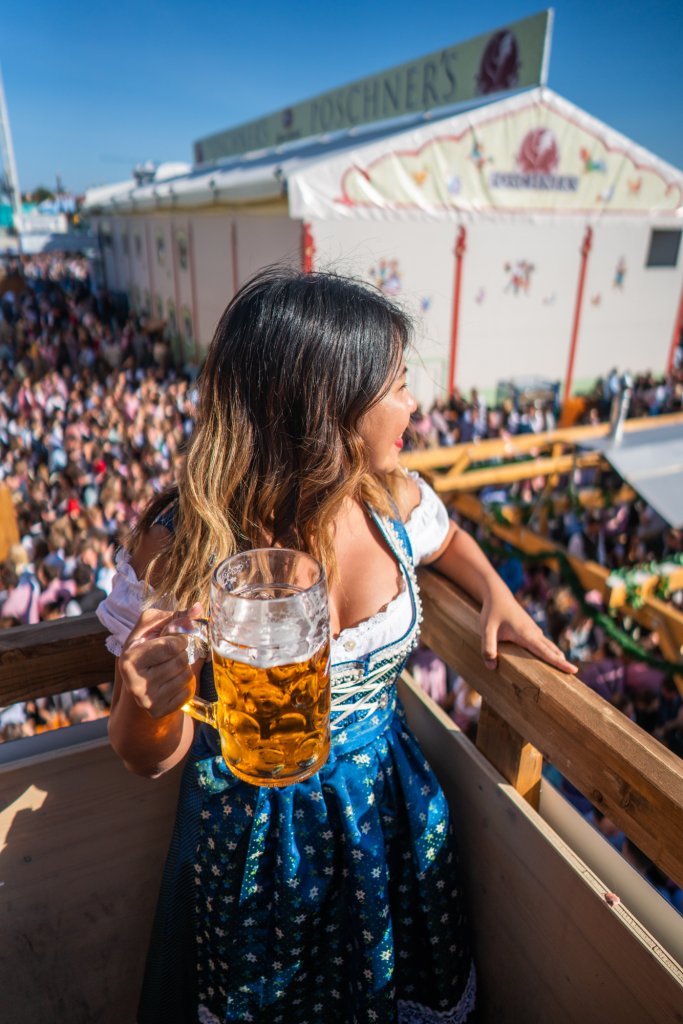 Getting TO the festival:
You can easily catch the underground train (the UBahn) to Theresienwiese, which is where the festival is held.
The cost of a one way ticket starts at 3.40€ (for the M zone in the city center).
Depending on the size of your group and how much you plan to travel around the city, it might be smart to get a day ticket (worth it if you take even 3 single trips) or even a group day ticket.
For Munich's M Zone (the main city center), it only costs 15 euros for a group day ticket (which can be used for up to 5 adults). You can see then how much cheaper it would be!
For more information on day/group tickets, visit the official MVV website.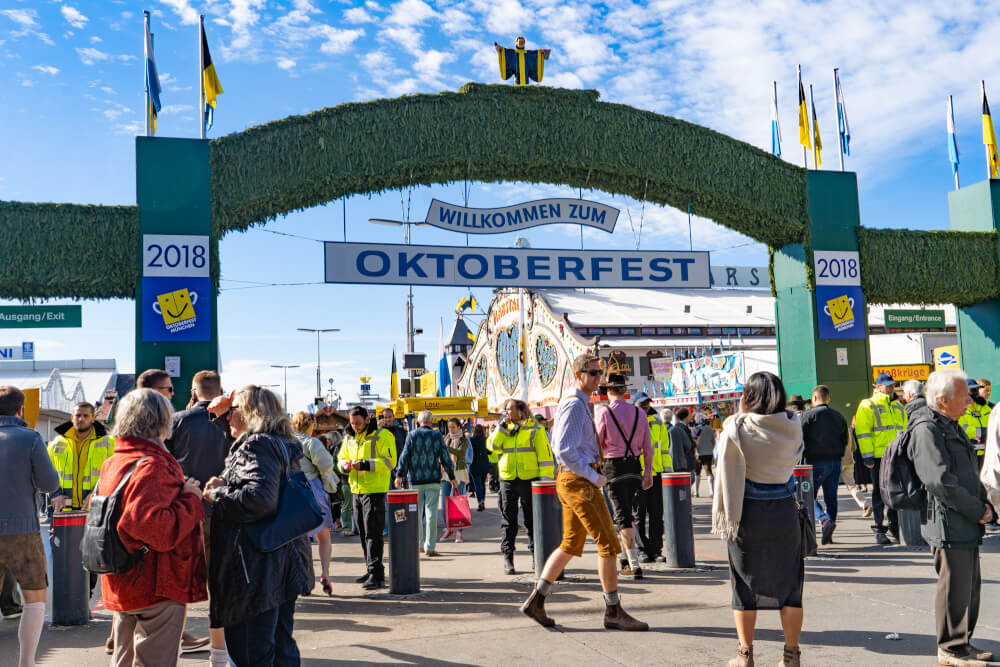 Drinks:
Beers at Oktoberfest come by the litre (known as a Maß).
It's customary to tip, so a litre will typically run you 12-13€.
Don't worry though, the beers at Oktoberfest are really strong, so one goes a long way… and you'll be a Maßter of festivities in no time (and apparently a pro at Oktoberfest puns too if you're as eager to make dad jokes as I am).
Now, you might think you can cut costs by limiting your beer intake, but soft drinks aren't much cheaper unfortunately and can often be on par in terms of price or in some cases, even more expensive than beer!
The exact price will vary by tent, but usually no Maß is more expensive than 12 euros (not including tip).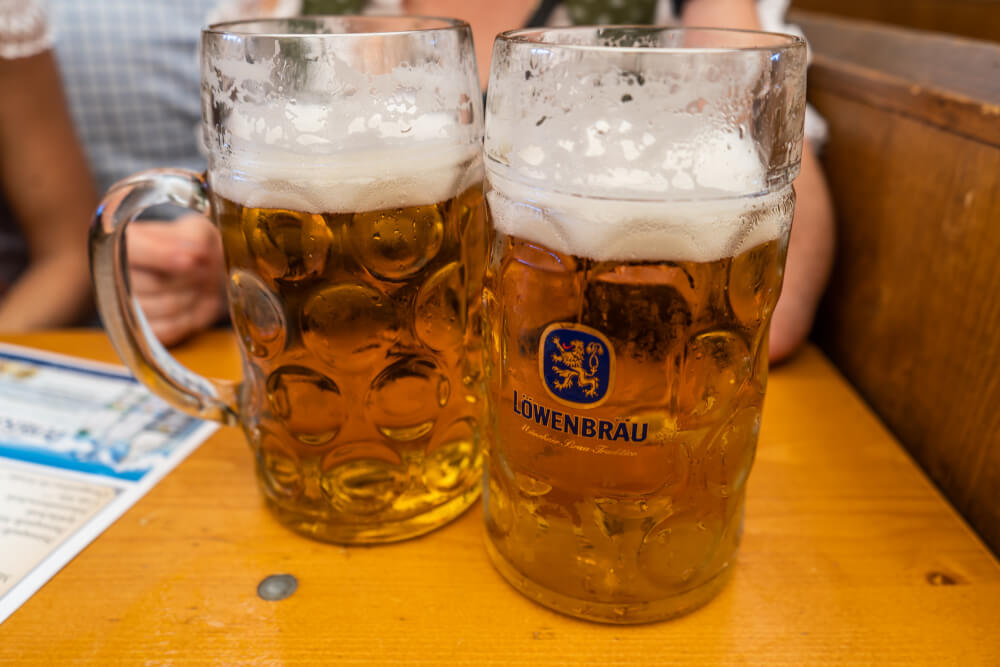 Food:
If you're drinking a lot of beer, you're probably going to be eating a lot to absorb it up.
There's plenty of food options around Oktoberfest but they're obviously not cheap.
Lunch is considerably cheaper than dinner, during which entrees range from 12-20 euros each.
Some tents offer lunch specials where you can get a nice meal for around 10 euros.
You can take a peek at the Hofbrau tent's food menu here (it's the most touristy tent, but should give you an idea of the prices to expect).
If you are spending the entire day at Oktoberfest, I would budget around 40€ for food (because drunk munchies are a very real thing).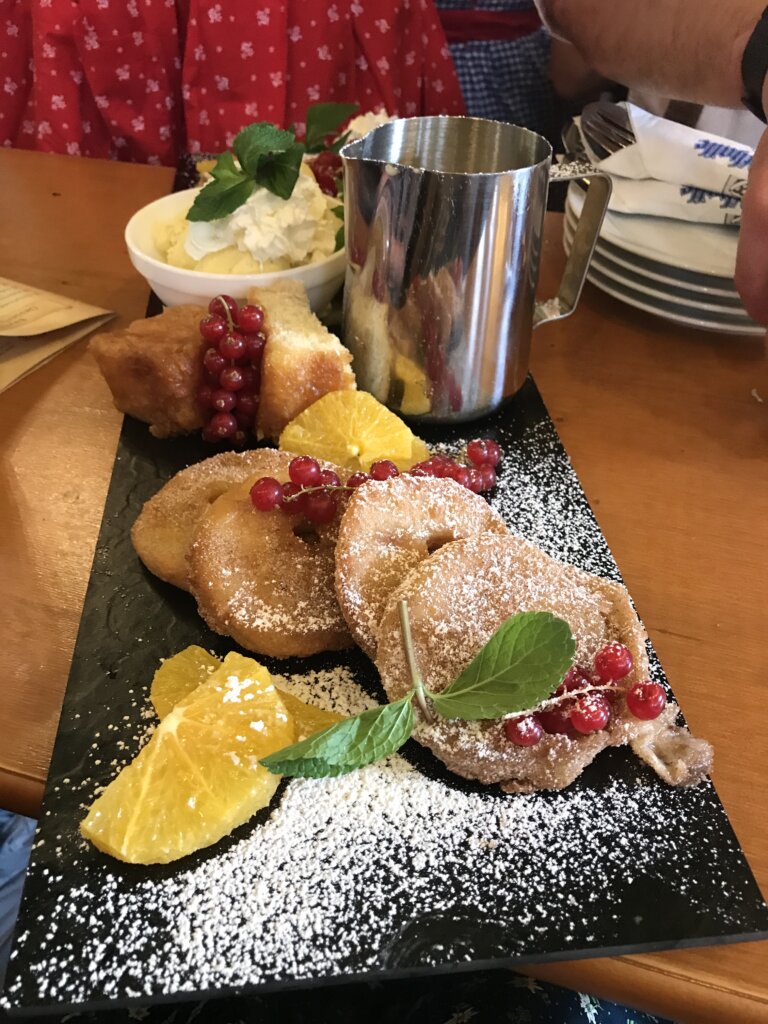 Activities:
There's more to Oktoberfest than just eating a drinking (check out a list of activities here).
The entire festival has a fun fair component with some seriously expensive rides that drunk-you will be keen to try.
You'll be paying minimum 4-5€ per small ride, and 8-9€ for the big ones.
Trust me, this adds up quickly when your motto becomes "wheee, again, again!" post-drink.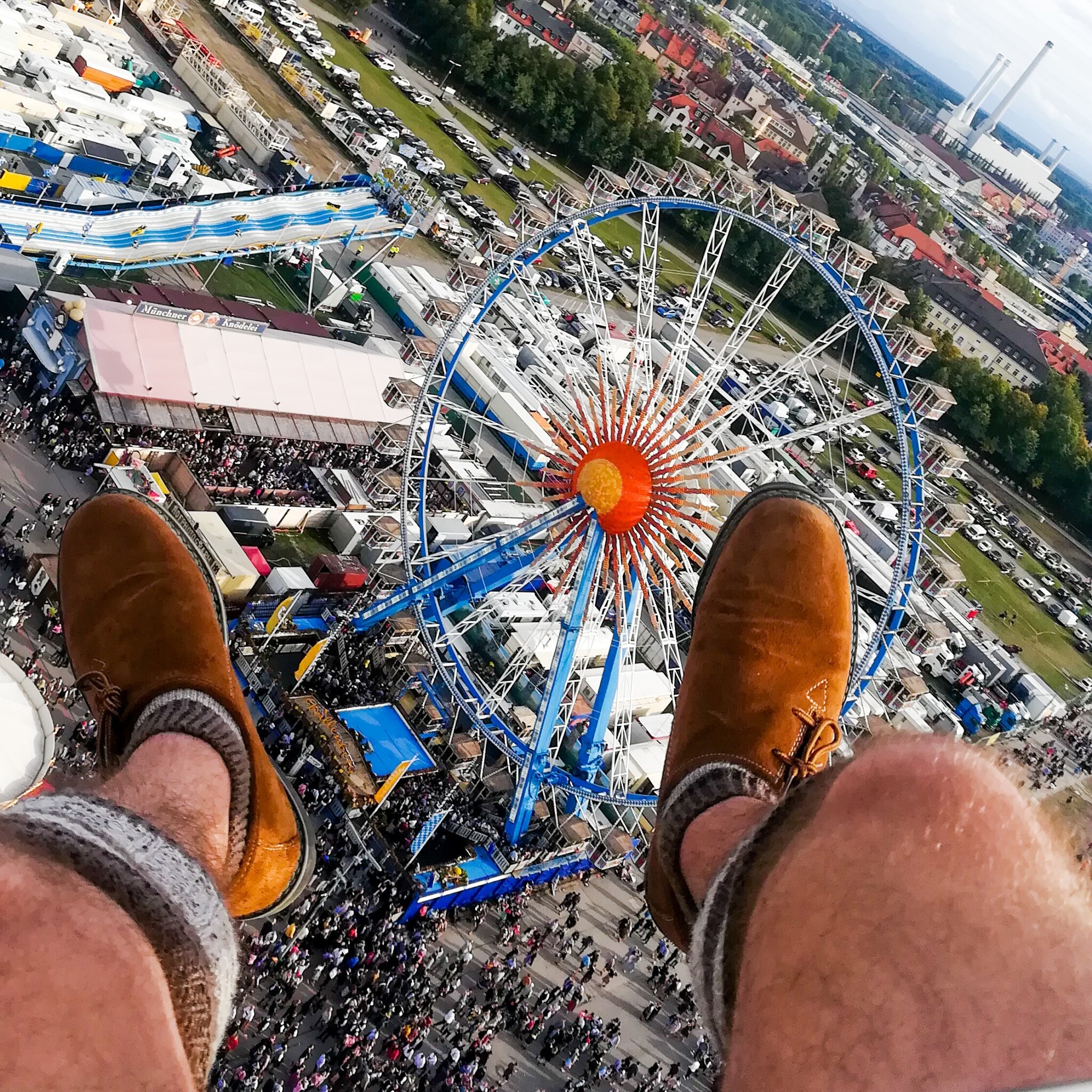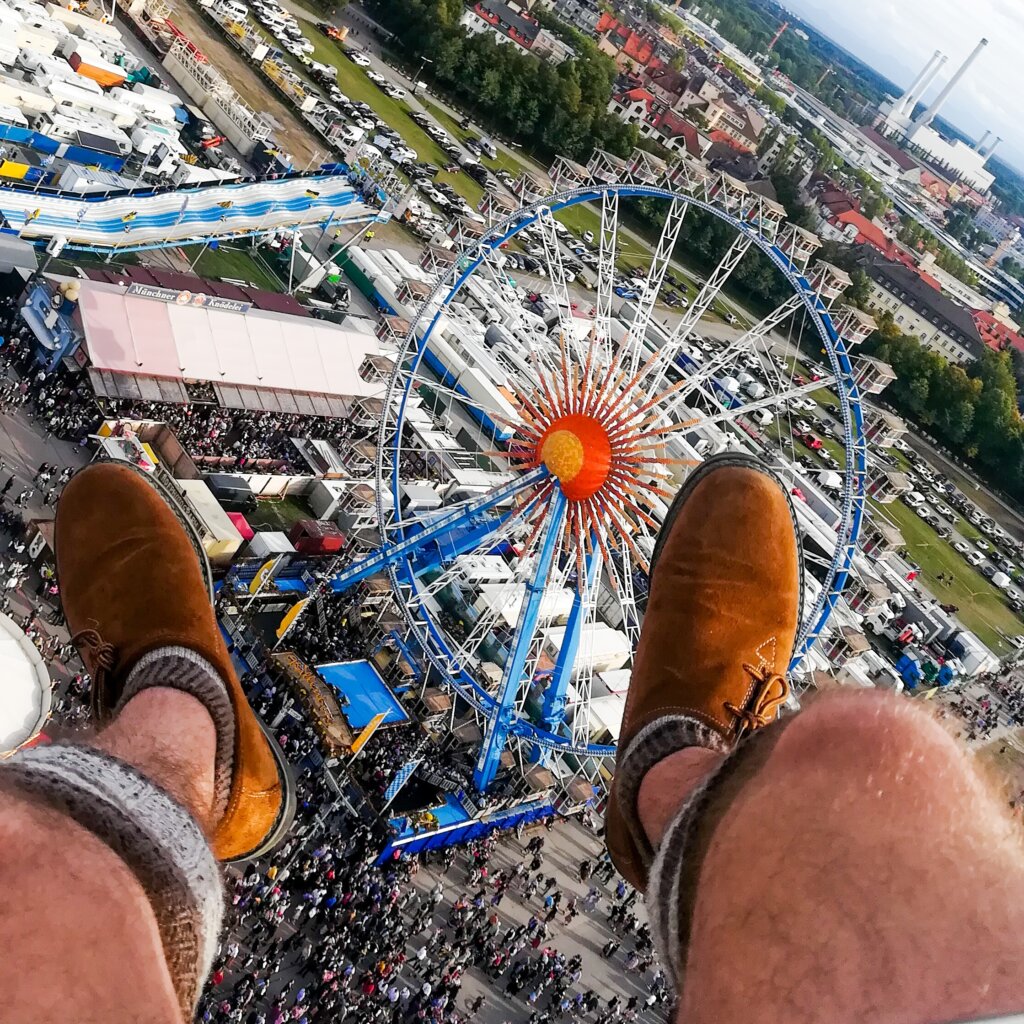 How Much Does Oktoberfest Cost: Overall Summary
So, by now, I suppose the answer is simple: how much Oktoberfest costs depends a LOT on where you stay, how early you book, and how much beer/food you intend to consume.
But, disregarding costs of transportation and accommodations, and assuming you are spending a full day at Oktoberfest, you should expect to spend at least 60-80 euros a day in terms of local transportation, food, drinks and fun.
I know… it's not cheap, but trust me when I say it's worth it! Again, you can click here for a full guide on how to cut costs and attend Oktoberfest on a budget.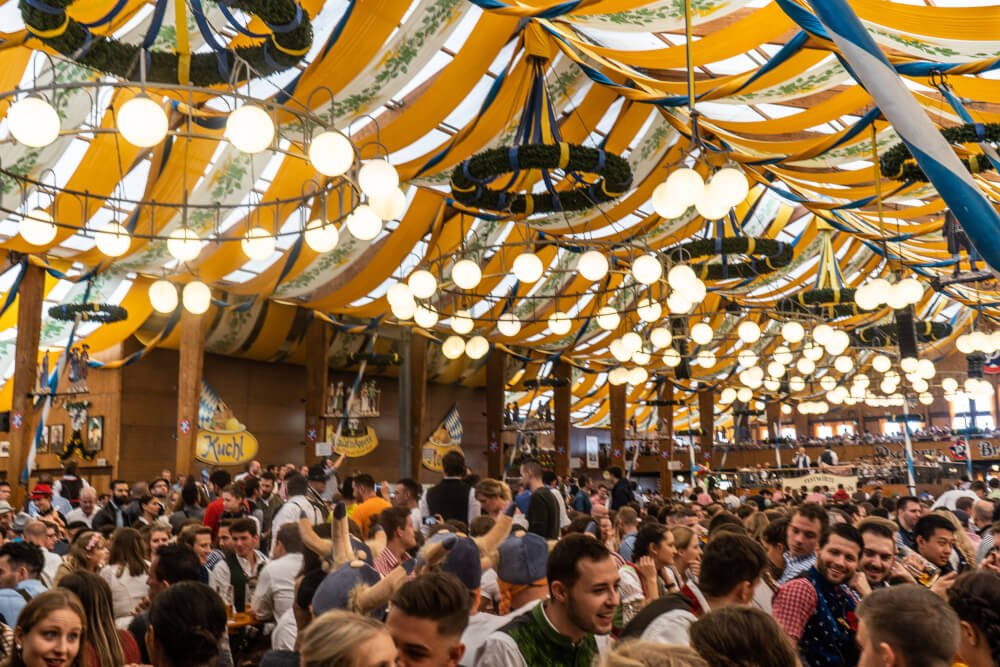 Now go enjoy Oktoberfest!
Hopefully you found this "How much does Oktoberfest cost?" post helpful! If you have any questions about Oktoberfest costs, feel free to leave a comment below. Enjoy Munich, and happy drinking! 🙂