As far as dream jobs go, getting paid to write about travel is pretty darn sweet, so I've compiled a list of freelance travel writing jobs for you below that are currently accepting pitches and submissions, even from newbie travel writers.
I'm very fortunate in that my own blogging ventures now support me full time, but back in the early days of blogging, I mainly devoted my days to toiling and blogging for free… or worse, for exposure.
I don't know if you've every tried buying Chipotle with exposure, but it usually doesn't pan out. And you most definitely don't get guac.
Well, if you're looking for travel writer jobs so you, too, can start getting paid to travel, this post is for you.
An Honest Note on Finding Travel Writer Jobs
If you're wondering how to be a travel writer, or how to earn a full-time living as a content writer for travel websites, here's the truth: behind every glamorous travel writer is a long history of hustle, failed pitches and crippling self-doubt.
Not to scare you off or anything, but breaking into the travel writing industry and finding well-paying freelance travel writing jobs is a real piece of work.
You'll find a truly shocking range in the amount that publications pay. In this list for example, I have publications that offer anything from $10 per article to $750.
Professional travel writing friends of mine tell me they usually make upwards of $1000 per print article.
So really, the range is huge. This list is mainly meant for newbie travel writers looking to break into the industry and find freelance travel writing jobs that will accept cold pitches from anyone.
Once you become more experienced, build relationships with editors, and assemble a stronger portfolio for yourself, you should be able to command much higher rates and secure work more consistently.
For now though, if you're an aspiring travel content writer, refer to my list below of publications online that accept travel writing pitches and submissions from regular folks, arranged from highest payout to lowest.
NOTE: That there are plenty more freelance travel writing jobs out there accepting submissions (especially big names like National Geographic and Travel + Leisure), but I specifically chose ones that are open to submissions from anyone (including newbies/non-pros), had clear guidelines outlined on their website.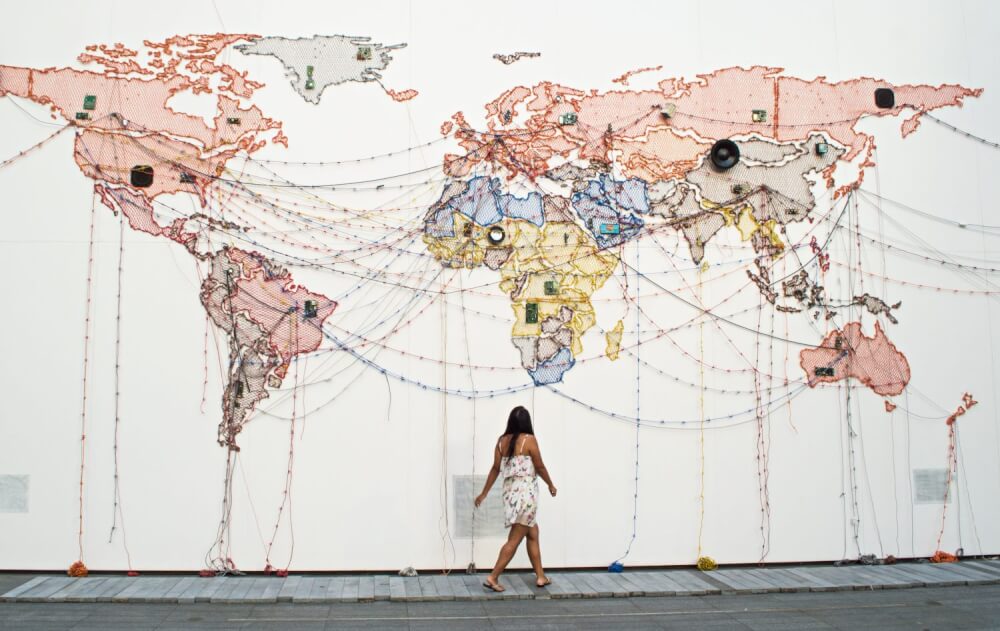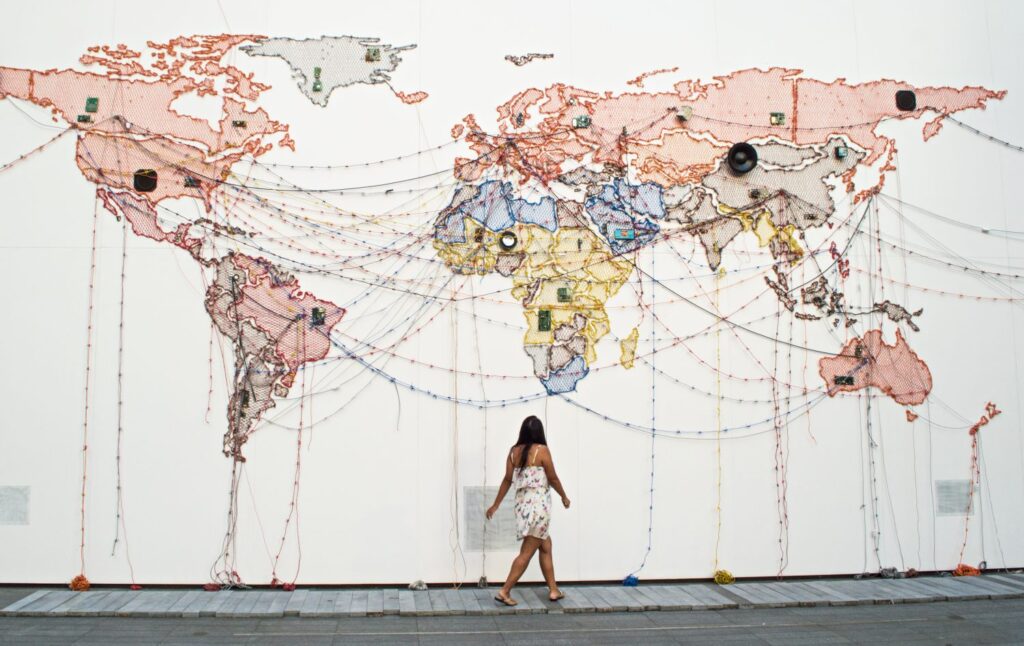 Freelance Travel Writers Wanted! Write for Me 🙂
Before I launch into the list of freelance travel writing jobs below, I'm actively looking for writers to contribute to this blog you see right here.
Specifically, I am looking for experts in USA or Europe travel who can write with a humourous tone and research unique, fun and offbeat things to do for city guides and itineraries.
If this sounds like you, send me an email with the subject title "Guacamole Donuts!", along with some writing samples and your rate per blog post. NOTE: Due to a high volume of emails, I will only be replying to pitches I am interested in. Thanks for your understanding, and I look forward to hearing from you.
Now, onto the other places you can get paid for writing articles about travel…
Los Angeles Times
Payment: Print stories vary from $200 to $750. Online only stories generally pay $500. Original photos paid separately
Let's start with a big one – according to their official website, the Los Angeles Times is looking for "bold, original travel features that tell a great story."
Specifically, they are on the hunt for content that is "sophisticated, compelling, complete and written with flair."
Click here for their writing guidelines
Cruising World
Payment: Ranges from $25 – $1000 depending on a variety of factors
Cruise experts looking for a paid travel writing gig (and a potentially very lucrative one at that) should look into Cruising World, who are looking for a variety of articles from a first-person perspective.
I've only ever been on one cruise before (the Celebrity Edge!) but if you're an exert on cruises, this would be a great travel writing job to pursue.
Learn more about this freelance travel writing opportunity here
Wanderlust Travel Magazine
Payment: £220 per article
Wanderlust publishes 10 issues a year and is mainly on the hunt for "inspirational round-ups, lists, guides and advice pieces" rather than narrative pieces… so imagine articles like my places to visit in England piece, my places to visit in the Cotswolds piece, or my Germany travel guide.
Specifically, they want writing with a "trustworthy voice and inspirational ideas".
Learn more about writing for them here
International Living Magazine
Payment: $225 for 900 words and $350 for 1,600 words
This magazine "aims at providing a scope and depth of information about global travel, living, retiring, investing, and real estate that is not available anywhere else at any price."
This is not a general travel magazine, but rather a "niche publication for living and retiring overseas", so definitely don't be pitching them general travel hacks, packing tips, or off-brand content like guides on backpacking in Europe.
Read more about contributing for them here
ROVA
Payment: $200 per article/photo essay
For those interested in travel writing jobs related to the US, road tripping, and RV-ing, definitely look into becoming a contributor for ROVA.
Specifically, they are looking for "stories of life on the road" in the US.
Here are their contributor guidelines
Pathfinders Travel Magazine
Payment: $150 per article, $20 per photo
Pathfinders is another pay per article site that has a target audience of African Americans (although they sometimes accept content relating to other persons of colour).
They're looking for "lively, original, well-written stories that provide a good sense of place, with useful information and fresh ideas about travel and the travel industry."
Check out their Writers' Guidelines here
Escapees Magazine
Payment: $150 per article (max)
This one is a bit more niche, but is an excellent freelance writing gig if you have the necessary expertise.
Escapees Magazine is looking for contributors who are "RVers interested in sharing the RV lifestyle" and can write in an engaging and conversational tone.
So, if you are looking for a travel writer job dealing with RVs, this is a great option.
You can read their guidelines for submission here
Great Escape Publishing
Payment: $150 for interviews, personal stories, and any articles they request for the website
While they don't accept pure travel pieces, Great Escape Publishing is on the look for "articles on the craft and business of getting paid to travel, whether by writing, photography, tours or other means."
If you are an expert on getting paid to travel, or are interested in freelance travel writing jobs on this topic, then this would be a great oppotunity to look into.
Check out their writers' guidelines here
Intrepid Times
Payment: $50 – $150 per article
Intrepid Times publishes narrative travel writing with heart. They are looking for factual, first-person narratives of between 800 and 2000 words about your travel experiences.
All stories are considered and the editors make an effort to provide paid publishing opportunities to writers who have not been previously published elsewhere.
Submit your writing on their official site here
Tales to Go
Payment: $100 honorarium per article
If you're a freelance travel content writer with great stories to tell, here is an opportunity you might be interested in. Tales to Go is "looking for personal, nonfiction stories and anecdotes—funny, illuminating, adventurous, frightening, or grim."
Specifically, they are seeking stories that "reflect that unique alchemy that occurs when you enter unfamiliar territory and begin to see the world differently as a result." Bonus: they accept previously published content!
View their Submission Guidelines here
Listverse
Payment: $100 per list
If you want to find paid blog writing opportunities outside of the travel niche, then here's one. Listverse isn't limited to just travel content, so you can submit content on anything from cheesy country pickup lines to world capitals, plus their process is very simple. According to their website:
"You write your list (10 items per list minimum), you send it in, we reply and say "Great—we'll publish it" and send you $100 by PayPal". Not a bad deal!
Here's how you can write for Listverse
Matador Network
Payment: $80-$100 per article
While no longer limited to just writing, Matador Network regularly posts open calls for written submissions based on topics they're looking for on their Matador Creators page.
They have a lot of different freelance travel writing jobs they post on there, but usually they specify what area of expertise they're looking for, whether it's for an event like Oktoberfest, or destination specific like knowing all the best places to visit in France.
See available paid travel writing opportunities here
Hit the Road
Payment: $50 per article
Looking for freelance travel writing jobs related to road tripping? Hit the Road is seeking "original writing, photography, and video that speaks to the adventures, cultures, and amazing experiences of road trips in Australia, New Zealand the USA and Canada."
All the better if you travel by camper van or motor home!
Learn more about this travel writing job
Desert USA
Payment: $50 per article
Those interested in freelance travel writer work that focuses on the North American desert, then definitely look into writing for Desert USA, who regularly publish content related to "adventure, desert lore, photo essays, events, southwest arts & crafts".
As they say on their submissions page, they place a "strong emphasis in natural and cultural history is a major theme in our website and a popular interest to readers".
Learn more on their Submissions page here
The Expeditioner
Payment: $30 per article
If you're looking for blogs that pay writers, there are actually a lot of options of there.
The Expeditioner for example looks for "first-person narratives of all lengths and sizes (anywhere from 1,200 words and up)," and on occasion also "Top 10 pieces, location overviews and other types of non-narrative pieces".
According to their site, their only requirement is that the "piece be interesting, informative and inspiring for future travelers."
Their Submissions page can be found here
My Itchy Travel Feet
Payment: $30 per article
This site is looking for original content that caters to their target audience of "active, travel-loving baby boomers". The content they're looking for is "personable and relatable… [but] also informative."
This is another example of blogs that pay writers and are actively looking for article writers.
Visit their contributors page here
Go World Travel
Payment: $30-40 per article/photo essay
Content writing for travel sites can often feel like an impossible industry to break into, but there are definitely plenty out there that welcome first-time writers as well.
For an opportunity that is newbie-friendly, Go World Travel welcomes all kinds of contributors "from seasoned travel journalists to first-time writers". They're on the hunt for "honest, down-to-earth descriptive writing" (so no plain listicles here!).
Learn more about writing for them here!
GoNomad
Payment: $25 per article
For another opportunity content writing for travel websites, GoNOMAD is looking for "excellent, entertaining, informative, and unique travel articles and research about destinations, activities, and experiences."
Specifically their focus is on "honest, accurate, well-written and detailed articles and destination guides that speak to an educated, curious, and well-traveled audience."
Here is their submissions page
Epicure & Culture
Payment: $10 per story, paid upon final draft acceptance
Epicure & Culture aims to help travelers have more ethical, meaningful experiences abroad.
Along with guides focused on responsible tourism and impact travel, you'll find stories that feature local changemakers and immersive cultural experiences.
Learn more about submitting to them here
Verge Magazine
Verge prides itself on being a "magazine for people who travel with purpose," focusing on topics like volunteering, working and studying overseas.
Their "readers are typically young (17-40 years), or young at heart, active, independent travellers who want to do something different and make a difference doing it."
Issue-driven, engaging content with a focus on unique people/experiences is what they're looking for, so if you're looking for a travel writing job that goes beyond typical guides, this is a great option.
Check out their Contributor Guide here
Outpost Magazine
Payment: Negotiable
This is a Canadian publication that takes "pride in covering travel in a unique and insightful way".
They have a variety of article types that they publish, ranging from Insider Guides and Thrillseeker features to long Feature Stories.
Click here for their contributor guidelines
---
I hope this list of freelance travel writing jobs was helpful!
Are there any big ones I missed? Let me know in the comments! And feel free to leave any tips or success stories for me too. Happy pitching!