*FYI - this post may contain affiliate links, which means we earn a commission at no extra cost to you if you purchase from them. Also, as an Amazon Associate I earn from qualifying purchases. Check out our Privacy Policy and Disclosure. for more info.
Hoping to trace the footsteps of Game of Thrones in Malta? This guide will tell you everything you need to know, including a full list of Game of Thrones filming locations in Malta, Gozo and beyond.
With the series finale of Game of Thrones officially done and dusted, it goes without saying that I, along with millions of GoT superfans around the world, are now wallowing in an unshakeable sense of "what… now…?!?!"
And while the direwolf-shaped hole in my heart may never go away (much like the shame from that infamous Starbucks cup), I've decided to fill the void with a new quest: to visit the entire world of Game of Thrones…. in real life!
Luckily, from the orange rooftops of Croatia and stained glass GoT windows of Belfast to the frigid glaciers of Iceland and the deserty landscapes of Morocco, this is a goal I've been chipping away at over the years, and I'm excited to share my research and sleuthing with you… starting with Malta, which I visited a few years back.
Sure, Game of Thrones may have only filmed in Malta during season one, but I assure you, a single step in this Mediterranean dreamscape and you'll be humming the GoT theme song oooover and over.
With its honey-washed limestone facades and glittering sea views, Malta is as Game of Thronesy as it gets… except minus the murder, incest and gratuitous gore.
WARNING: This post is dark and full of spoilers…! Please do NOT read it if you haven't completed the entirety of Game of Thrones Season 1. You have been warned.
So, if you're a Game of Thrones mega-nerd like me, I think you'll enjoy this one.
The following post will dish out on everything you need to know about the Game of Thrones & Malta connection, from history and fun facts to actual filming locations that you can visit in real life.
Enjoy!
When did Game of Thrones film in Malta?
First thing's first, a bit of history and context!
According to the Times of Malta, filming for Season 1 of Game of Thrones took place around Malta (and its sister island, Gozo) for 37 days from September to November 2010.
Of all the show's eight seasons, this was the first and only season to use Malta as a filming location, which is why this list of Maltese GoT locations is relatively short (compared to other filming hotspots like Northern Ireland anyway – click here for a full list of GoT locations there).
So… Should You Book a Game of Thrones Malta Tour?
While I usually pride myself on being an independent explorer, I do have to admit that one of the best ways to explore all the different Game of Thrones locations around Malta is booking an actual Game of Thrones Malta tour… especially if you don't have access to a car.
While Malta may be a tiny country, getting around with solely public transportation is a massive pain, and with many of these GoT Malta locations spread out across the country, getting to see many of them won't be easy if you try to do everything on your own without a tour guide.
So if you're really intent on visiting all the Game of Thrones locations in Malta, I'd recommend you book a tour.
Here is a tour that was led/created by Maltese locals who actually participated in the filming of Game of Thrones Season 1 as actors. This of course means insider intel and info about
Click here to check reviews and availability.
A Full Game of Thrones Malta Location List
If you're hoping to chase the glory of Game of Thrones around Malta, here are some locations to note for your list.
Naturally, the warm Mediterranean vibes of Malta made it an ideal place to film scenes for King's Landing, Pentos and elsewhere in balmy Essos.
In order of appearance in the series then, here are the top Game of Thrones locations in Malta.
You can also click here for a list of other famous Maltese locations that featured in famous films!
1. Verdala Palace
Appears in: Season 1, Episode 1 of Game of Thrones – "Winter Is Coming"
While in real life, Verdala Palace is actually the summer residence of Malta's president, this swanky 16th century abode stood in for the mansion of Illyrio Mopatis in the first episode of the series, AKA the guy who hosted Daenerys and her weird brother in Pentos.
More importantly though, it is at this palace where, in Episode 1 of the series, Daenerys meets Khal Drogo for the first time and he rides in all fierce on his horse.
The Dothraki may not be punctual, but boyyyy do they know how to make an entrance.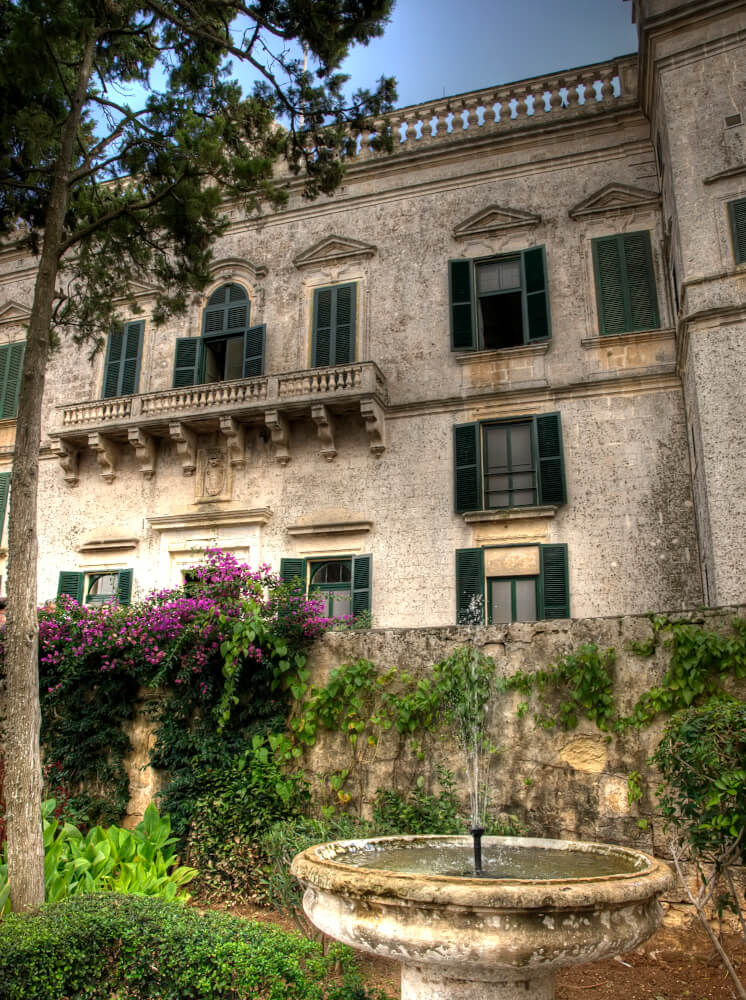 2. The Azure Window [NOTE: No Longer Standing]
Appears in: Season 1, Episode 1 of Game of Thrones – "Winter Is Coming"
While Malta's iconic Azure Window sadly fell into the sea back in March 2017, its image is immortalized in the memories and hearts of Game of Thrones fans as THE place where Daenerys and Khal Drogo had their wedding.
I mean, it's a beautiful setting for a not-so-beautiful ceremony.
Just off the top of my head, I recall Daenerys being adequately mortified by the culture she's marrying into, along with Viserys being a brat as per usual.
It wasn't totally a miss though, because it is here of course that Daenerys is given her dragon eggs (!!!) as a wedding gift… and we all know how that progresses.
And even though the Azure Window itself is no longer standing, the area is still quite beautiful and a haven for scuba divers!
Stay for sunset and you might even witness the dreamy sunset colours spotted where Daenerys and Khal Drogo have their not so dreamy wedding consummation.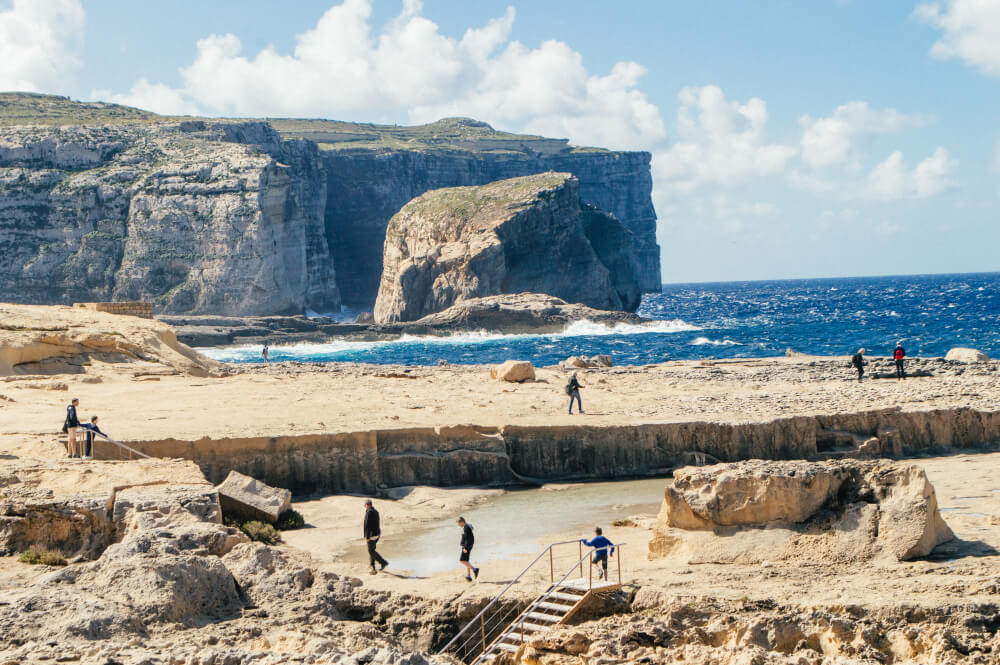 3. Fort Ricasoli
Appears in: Season 1, Episode 3 of Game of Thrones – "Lord Snow"
At the very start of Season 1, Episode 3, good guy Ned and his family are riding into the Red Keep for the first time, and that dramatic gate that they ride to go into can be found at Fort Ricasoli, the largest fortification in Malta… although the epic stag's head was added digitally and doesn't exist in real life.
You see it again when Arya is trying to get back into the Red Keep in Season 1 Episode 5, and the guards assume she's a beggar boy, but she is all badass and threatens to get her dad to cut their heads off if they don't let her in.
That's the kind of confidence I need in my life, honestly.
4. Mdina Gate
Appears in: Season 1, Episode 3 of Game of Thrones – "Lord Snow"
The gates of Malta's Silent City, Mdina are easily recognizable as the gates through which Catelyn Stark returns to King's Landing after nine years away in Season 1 Episode 3… you know, shortly before she's whisked away to Mr. Friendzone Littlefinger's brothel.
It's also at these gates that we witness the last goodbye between Ned and Catelyn, not that we would have known at that point…
As you might recall, they sealed their goodbye with a "woah mom and dad, you're embarrassing me" level passionate kiss.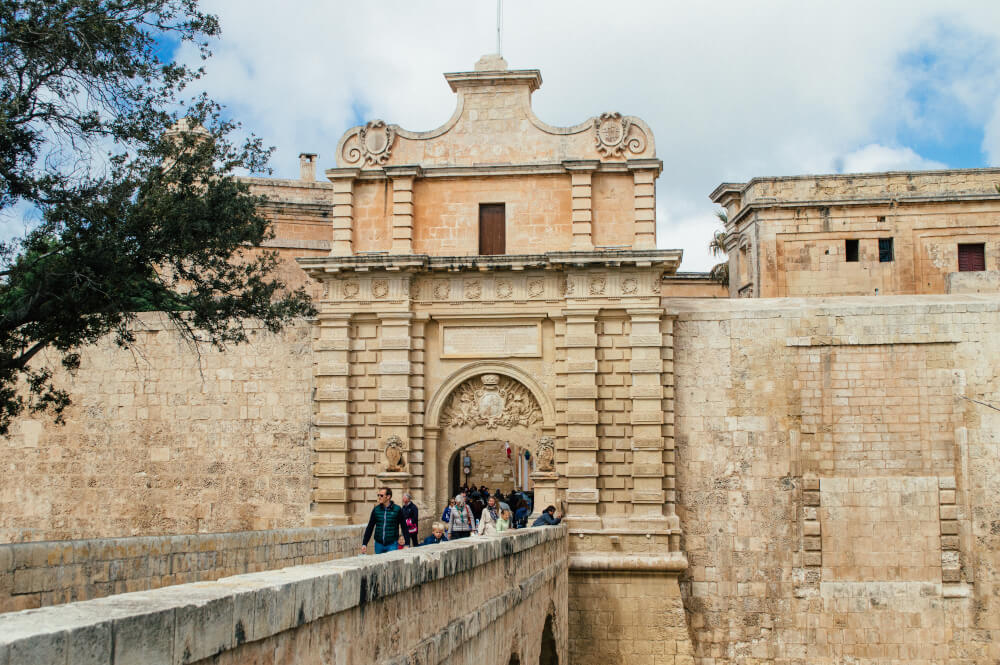 5. Mesquita Square, Mdina
Appears in: Season 1, Episode 3 and 5 of Game of Thrones
This little square in Mdina is one that you will recognize almost immediately as you walk in!
Of course, this square marks the entrance to Littlefinger's Brothel, and shows up in a few different scenes and episodes throughout season one.
Specifically, you see it first when Littlefinger is bringing Ned to see Cat and Ned gives the guy in love with his wife a pretty tough time (which is understandable, tbh).
You might remember Littlefinger's description of the Starks from this scene – "Ah the Starks, weak tempers, slow minds".
We see Mesquita Square again in Season 1 Episode 5 when Jamie gallantly walks in, attacks a bunch of Ned's guys and they have that swordfight that ends with poor Ned getting stabbed.
Lots of action in this square, though you'll be pleased to discover that it's substantially calmer and less stabby in real life.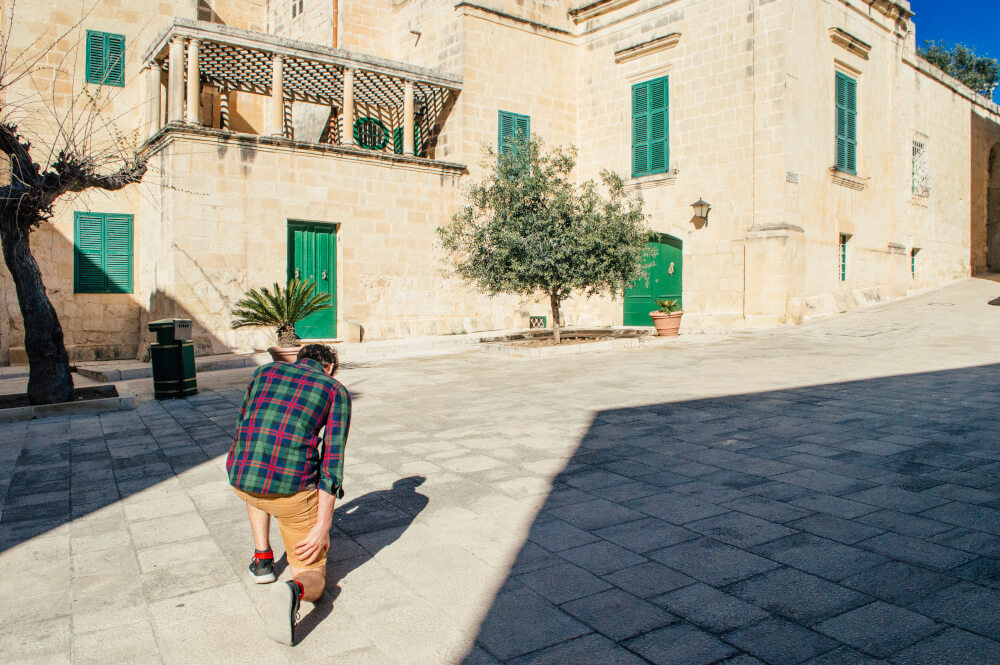 6. The Streets of Mdina
Appears in: Season 1, Episode 4 of Game of Thrones – "Cripples, Bastards, and Broken Things"
Besides the iconic spots mentioned above, a substantial amount of filming for King's Landing's generic street scenes were also done in Mdina, so much that walking around the town feels a bit like roaming around a film set all on its own.
Of course, this is certainly helped by Mdina's car-free policy.
One street you might recognize with a distinctly Mdina aesthetic?
The Street of Steel, seen in the 4th episode of the 1st season, when Ned is following along the trail of Jon Arryn's last movements, which eventually leads Ned to Gendry!

7. San Anton Palace and Gardens
Appears in: Season 1, Episode 3, 4, 5, and 7 of Game of Thrones
The beautiful San Anton Palace and Gardens in Malta was used multiple times in Season 1 for scenes involving the stables and corridors of the Red Keep.
In order of appearance, here are some notable scenes:
The Starks gallantly riding into the Red Keep as they enter the stables (Season 1, Episode 3)
Ned and Litltefinger having a chat about Jon Arryn and what he was up to before his death (Season 1, Episode 4)
Ned strolling down the Red Keep corridor when he's informed of the council meeting (Season 1, Episode 5)
Varys and Littlefinger having a fun little tag team moment and let Ned know that he has control of the Goldcloaks (Season 1, Episode 7)
The super gruesome scene when we see a bunch of Stark employees getting bloodily murdered (and Arya runs in to get Needle because priorities… and kills her first dude, totally unphased).
It was also here, in Season 1 Episode 10, that we learn what a ridiculous turdface Joffrey is, when he brings Sansa up to see not just her father's head on a pike, but also her Septa's.
8. Fort St Angelo
Appears in: Season 1, Episode 5 of Game of Thrones – "The Wolf and the Lion"
The grand and imposing Fort St Angelo, which can be easily seen from Valletta's Upper Barraka Gardens was used for Game of Thrones filming as well.
Its dungeons stood in for the dungeons of the Red Keep, which you might remember from the scene where Arya is chasing cats.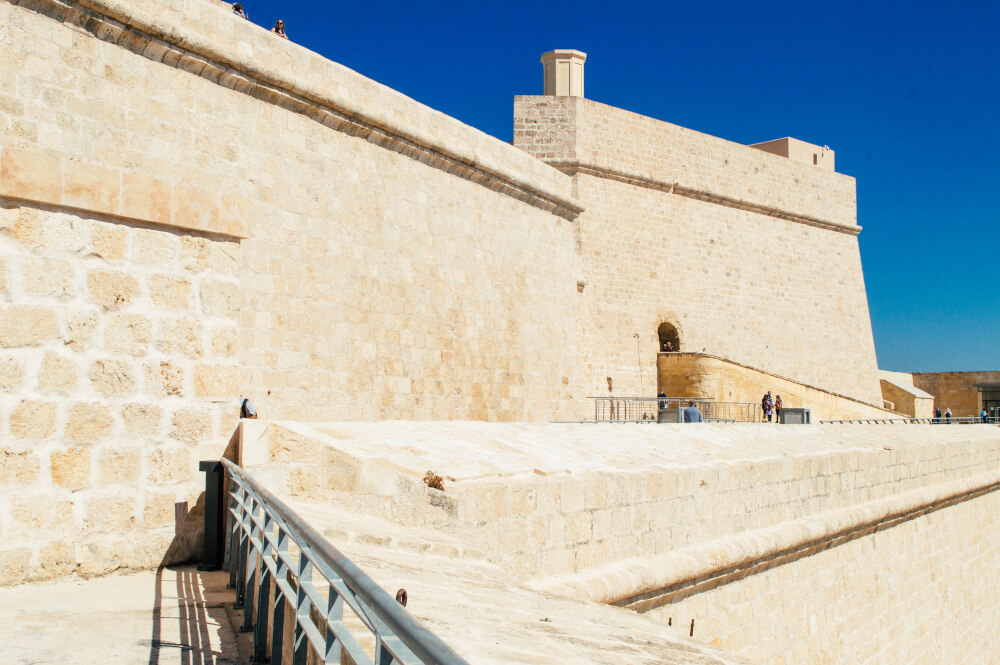 9. St Dominic's Priory
Appears in: Season 1, Episode 7 of Game of Thrones – "You Win or You Die"
How could you NOT want to visit the place where Cersei says these famous words: "When you play the Game of Thrones, you live or you die"?
* squeal * I mean, she said the name of the shoooooowww!
Anyways, you might remember this beautiful garden from when Cersei and Ned are having a chat in Season 1, Episode 7, and Ned not-so-subtly accuses Cersei of incest. Excellent conversation
10. Manikata
Appears in: Season 1, Episode 8 of Game of Thrones – "The Pointy End"
If you're looking for a more offbeat Game of Thrones location in Malta, then let me introduce you to the remote village of Manikata.
This tiny Maltese village was used as a backdrop for filming the brutal Dothraki pillaging scene in Season 1 Episode 8, you know the one…
This should refresh your memory:
11. Mtahleb Valley
Appears in: Season 1, Episode 9 of Game of Thrones – "Baelor"
One of the saddest moments of the first season was undoubtedly in the 9th episode, when Khal Drogo collapses.
Well, the Mtahleb Valley in Malta is where they shot the Dothraki camp site scenes following his collapse.
As you might recall, this is also where Daenerys and the evil Lhazareen witch woman have that conversation that results in Dany realizing she was being played all along.
12. Eagle Street, Valletta
Appears in: Season 1, Episode 9 of Game of Thrones – "Baelor"
While there are many charming little streets around the Maltese capital of Valletta that look similar to this one, there are several sources that peg Valletta's 'Eagle Street' as the one where we see poor Arya in the "Baelor" episode, trying to trade a pigeon for a loaf of bread.
Of course, die-hard GoT fans will know that this happens juuuust before she hears that her dad is being taken to the Sept of Baelor where…. well, I guess you all know what happened there.
And if you don't well, don't read the final Game of Thrones Malta location on this list!
13. Fort Manoel
Appears in: Season 1, Episode 9 of Game of Thrones – "Baelor", possibly Episode 10
Last but not least, Fort Manoel (found northwest of Valletta) is where they filmed the… the…
Hang on. *blows nose*
THAT scene in Season 1 Episode 9.
You know… where, shortly after Ned confesses his treason, we get a taste for the eternal craptitude of jerkfaceness that Joffrey would soon bring upon us?
Yup, indeed, Fort Manoel is the Game of Thrones filming location for the Great Sept of Baelor, where we lose good guy Ned Stark, and discover just how merciless George RR Martin and this whole series would be.
In hindsight, this was truly just the beginning of the most emotionally exhausting TV series of all time.
PS: From the look of it as well, I suspect the walls of Fort Manoel are also where they filmed the scenes when Arya meets/gets bullied by her new BFFs Hot Pie and Lommy for the first time in Season 1 Episode 10… before getting rescued by gallant Gendry, that is.
I can't find any production notes on this, but the backdrop looks very similar to the crumbly walls of the fort. It's a toss-up between here and the walls of Mdina though!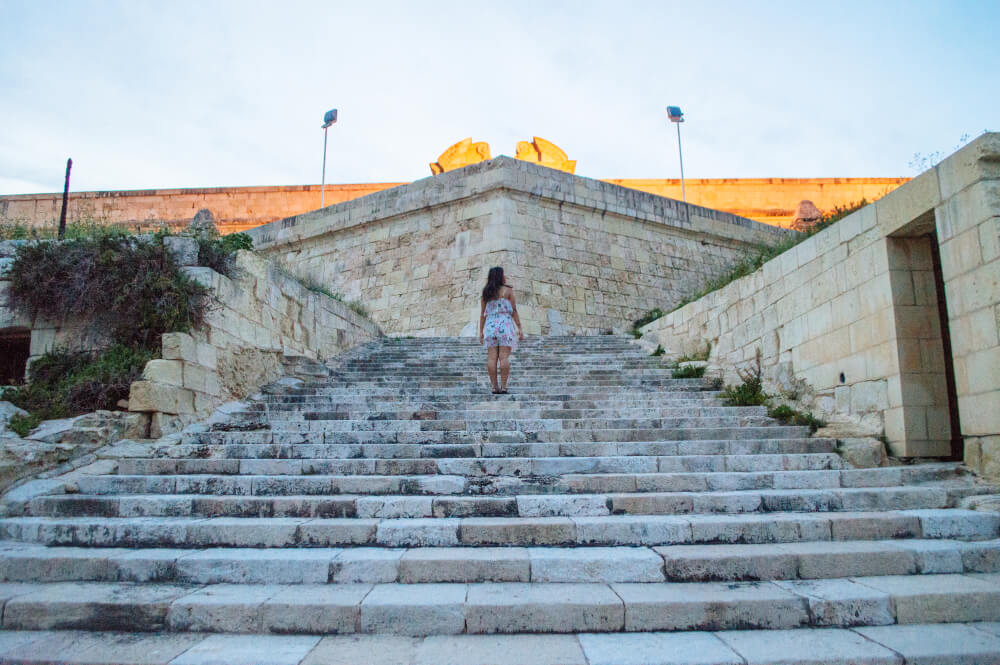 Other Game of Thrones Locations in Malta
The Maltese Game of Thrones filming locations mentioned above are well-known and confirmed by multiple sources.
That said, through my incessant sleuthing, I did find some additional filming locations that are mentioned in little news snippets here and there, but get far less recognition than the others, mainly because they're not easily visitable, or perhaps a little less spectacular.
Nonetheless, to ensure this list is complete, here they are.
Rinella
Appears in: Season 1, Episode 1 of Game of Thrones – "Winter Is Coming"
Remember Daenerys' first-ever scene in the series, when she's seen wistfully staring out the window before her weirdo brother comes in and undresses her for a bath?
If you have no idea what I'm talking about, then I apologize that sounded a little creepy…
Nonetheless, according to the Times of Malta, that mildly uncomfortable scene was actually filmed in a simple (but large) room in Malta's Fort Rinella.
And that servant who says: "it's too hot m'lady" is former Miss Malta, Rania Zouari.
Don't expect to find a room exactly like it though, apparently a lot of the room's fantasy-like appearance was accomplished through props and clever CGI.
That entire view from the balcony was actually just a painting!
Villa Bulebin, Zebbug
While this Times of Malta article claims that a place called Villa Bulebin in Malta's Zebbug was used for filming, I've had trouble finding substantial sources that confirm this claim, or even any proof that this villa actually exists under this particular name today.
While I found a source or two that said the interior brothel scenes were filmed at this location, I haven't seen it listed anywhere official.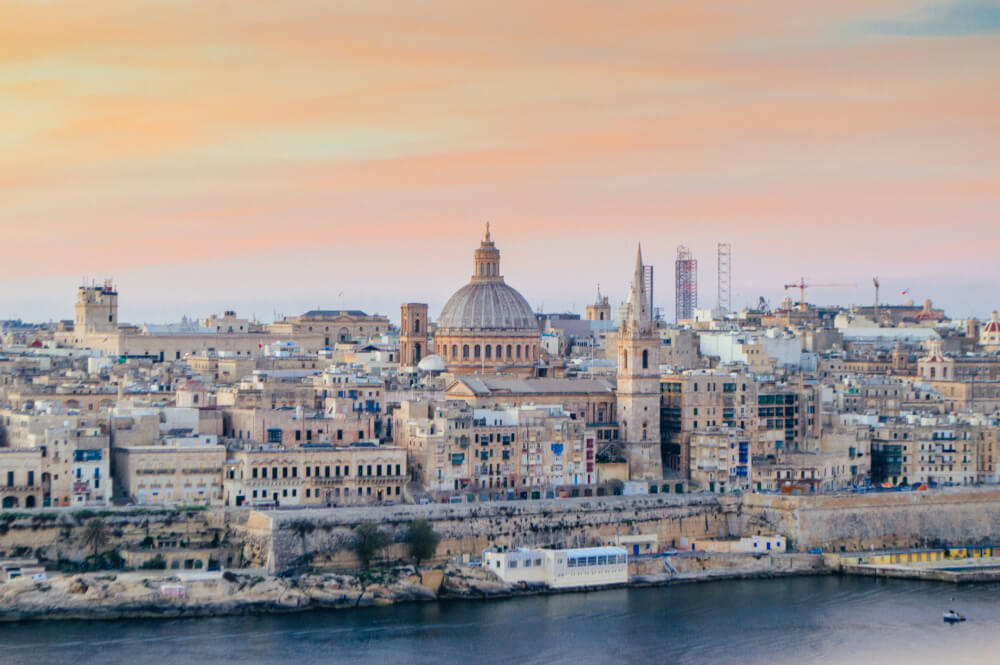 Fun Facts About the Filming of Game of Thrones in Malta
Okay, this wouldn't be a Christina article without some nerdy fun facts I uncovered during my GoT Malta research. Here are some tidbits that I think you might find mildly amusing:
Many of these Malta Game of Thrones scenes were originally shot in Morocco
Did you know that the original pilot episode of Game of Thrones was a truly embarrassing disaster?
No joke, when asked for feedback after previewing the pilot, Craig Mazin (a friend of co-writers David Benioff and D. B. Weiss) simply wrote "MASSIVE PROBLEM" on a piece of paper and handed it over to them.
The pilot was supposedly so convoluted and confusing that initial viewers didn't even catch onto the fact that Cersei and Jamie were siblings…. so, yeah.
Needless to say, the show needed some serious re-tooling to become the hit we know and love today. [You can get more juicy details about that pilot trainwreck here.]
Because of this disastrous outcome though, 90% of the original pilot had to be reshot, and one of the key differences is that many scenes involving Daenerys initially shot in Morocco had to be re-filmed in Malta…
This meant that George RR Martin's cameo in the pilot had to be cut, and of course, pretty significantly, they also recasted Daenerys as well.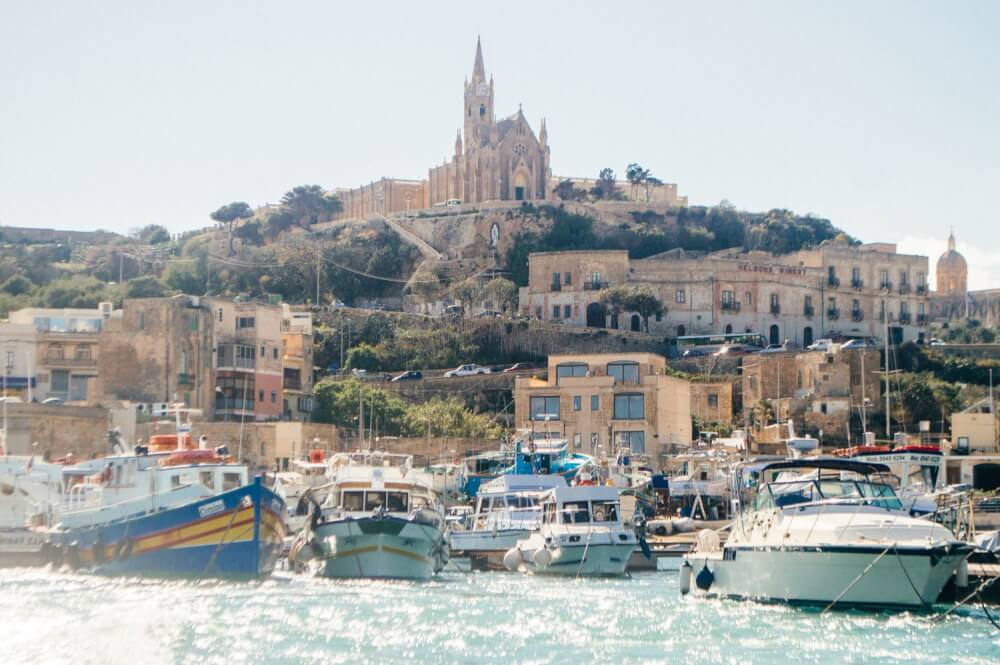 The rumour that the crew was banned after ruining Malta's Azure Window is…… false
People love sensational stories, and the oft-retold tale of the Game of Thrones crew causing irreparable damage to Malta's Azure Window is, of course, a fan favourite.
Some even go as far as saying that the damage caused is what eventually led to the famous landmark's demise in 2017.
BUT, many of these reports are blown out of proportion.
While there are many confirmed reports that sand used during the filming of Daenerys and Khal Drogo's wedding seeped into cracks they weren't supposed to, the impact of these actions is less clear.
For instance, research conducted by the Malta Environment and Planning Authority, they ruled that there was no sign that the "deposited sand eliminated the terrestrial biota (fauna and flora) of the site", or that local marine ecosystems had been negatively impacted as a direct result of filming.
So, did the Game of Thrones crew mess up with their Azure Window sand usage?
Yes… but was the show subsequently banned from ever returning to Malta because of it?
Nope… although that's a pretty fun story to tell.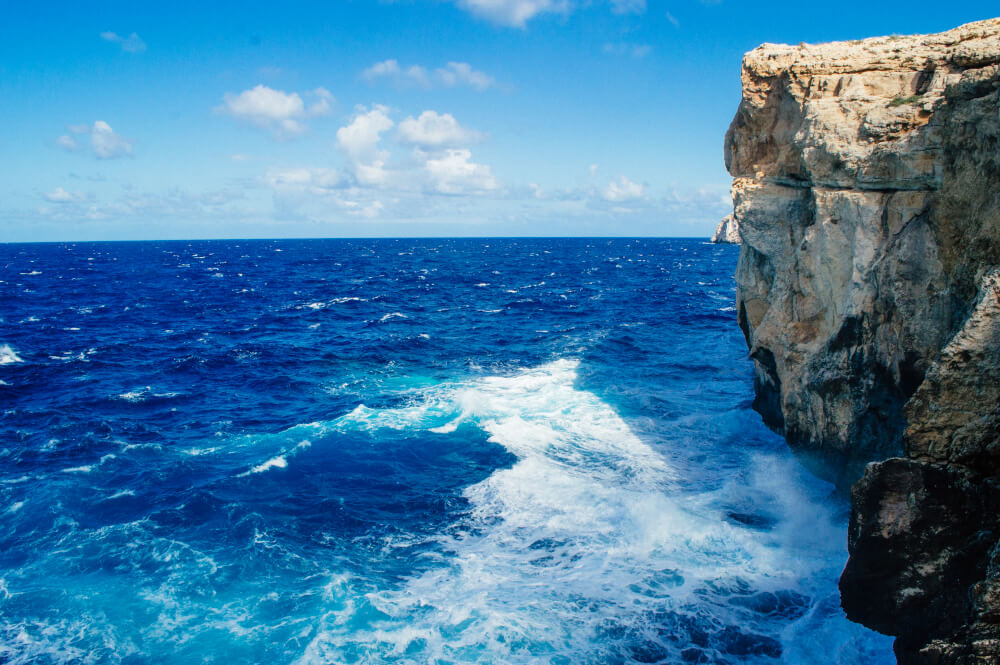 Over 900 Maltese locals participated in filming as extras
Imagine living in Malta/Gozo during the Game of Thrones filming period back in 2010!
Odds are pretty good that you might have been part of the cast or crew 😉
According to the Times of Malta, over 900 locals were recruited to be extras for the show, while there were 267 local Maltese crew members scattered across various departments.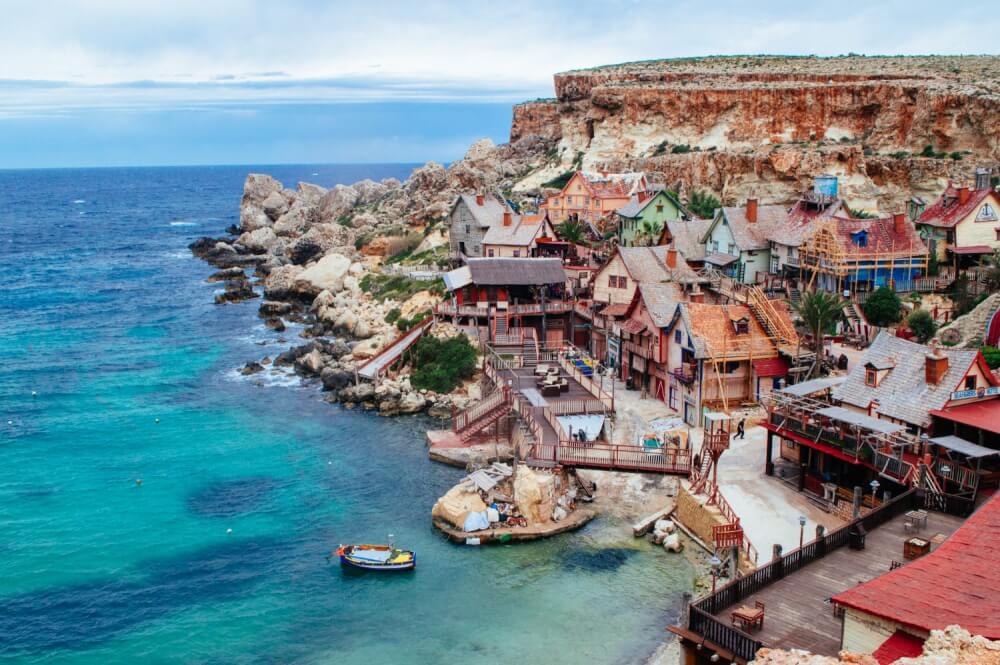 And while it might sound mega-glam to be rubbing elbows with the likes of Emilia Clarke and Sean Bean for a few weeks, apparently the extra life was actually dull as bricks, involving long hours, multiple re-shoots and a strict no phone/watch policy.
But hey, as far as "acting invisible in the background" goes, Game of Thrones would be a pretty epic place to do it.
A Map of Game of Thrones Filming Locations in Malta
For your convenience, here are all the Malta Game of Thrones locations mentioned above, lovingly organized on this little map:
Any more questions about Game of Thrones in Malta?
I hope you enjoyed this roundup of all the Game of Thrones locations in Malta!
Let me know in the comments if you have any other questions about filming… and if you want to nerd out further over Game of Thrones things, click here to read my post about the GoT Touring Exhibition!
---
Watch my most popular YouTube video this week:
---