*FYI - this post may contain affiliate links, which means we earn a commission at no extra cost to you if you purchase from them. Also, as an Amazon Associate I earn from qualifying purchases. Check out our Privacy Policy and Disclosure. for more info.
NOTE: This Brussels Christmas Market post was written after my visit in 2019, but has been updated with the most recent info and dates I could find online. Do note that some details/locations may be different though, and let me know in the comments if you notice anything inaccurate.
As a city synonymous with chocolate, waffles and cripsy, artery-clogging fries, Brussels is a place you might expect to totally crush Christmas… and it does. Oh, it so, so does.
I was lucky enough to check Brussels Christmas Market (and its accompanying Christmas festival, Winter Wonders) off my festive bucket list back in 2019, and it has since become one of my favourites.
Granted, it's not the same as the adorably cozy Christmas markets in Germany or Alsace, but it has its own sense of flair and glitz that makes Brussels a truly worthwhile destination to visit over Christmas time, filled with plenty of interactive experiences, events, and more.
After all, Brussels Christmas Market is a tradition that has dusted the city with Xmas magic every year for about 20 years, so they've had some time to get things right.
So, here is a rundown of everything you need to know about the Brussels Christmas Market in Belgium, including important dates, locations, what to eat and what to buy!
PS: Be sure to read my full list of Brussels travel tips & Belgium travel tips for more helpful info.
Brussels Christmas Market: Important Must-Knows
Thinking about seeing the famous Brussels Christmas Market and Winter Wonders for yourself? Here are some important things to keep in mind:

Brussels Christmas Market Dates: November 24, 2023 – December 31, 2023

Brussels Christmas Market Locations: All around the city center, including La Bourse, La Place de la Monnaie, La Place de Brouckère, La Tour Noire

Hotels near Brussels Christmas Market: For a budget-friendly and central hotel, I can recommend this one. It's where we stayed and it was perfect for our needs! I would recommend this hotel for something swankier though.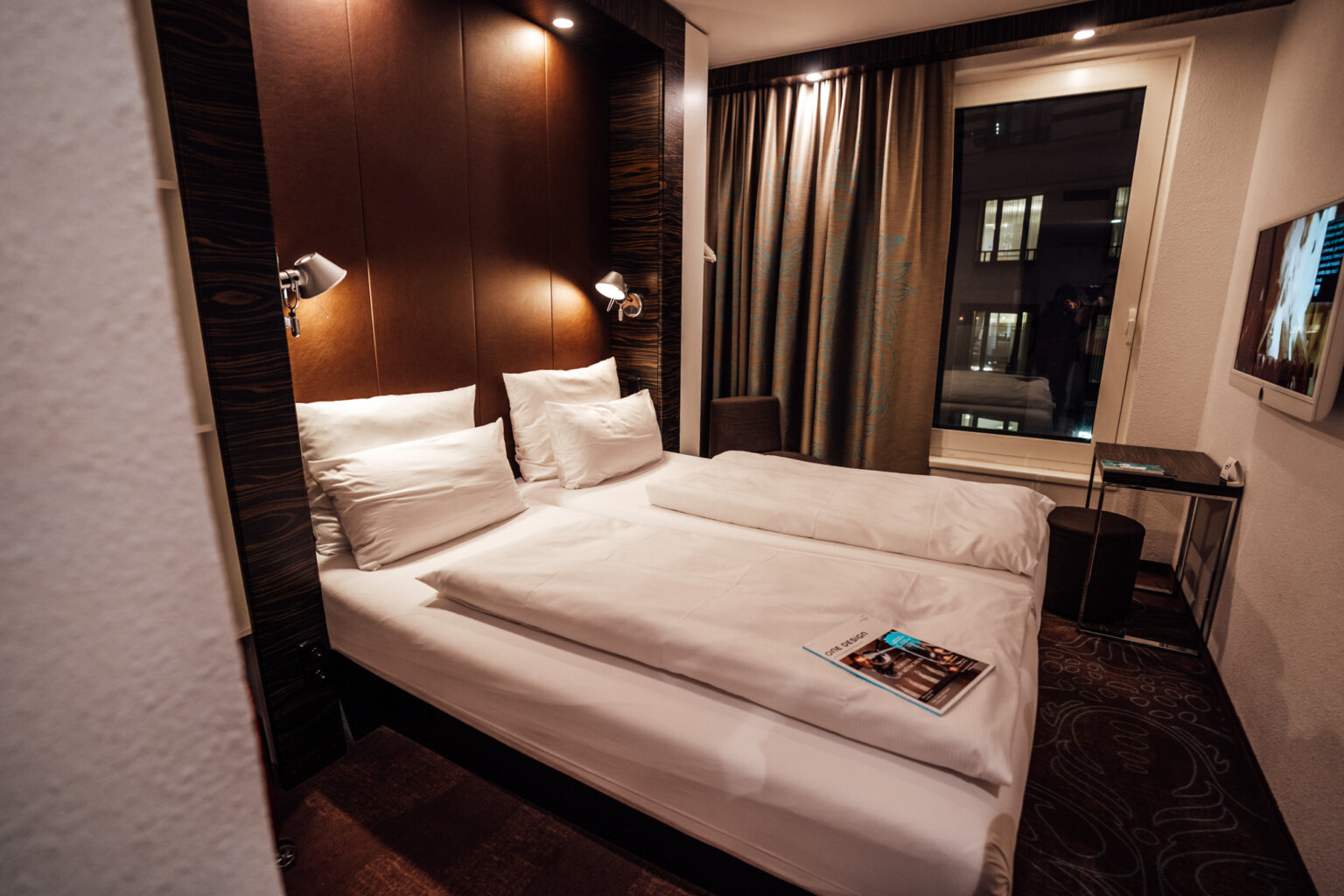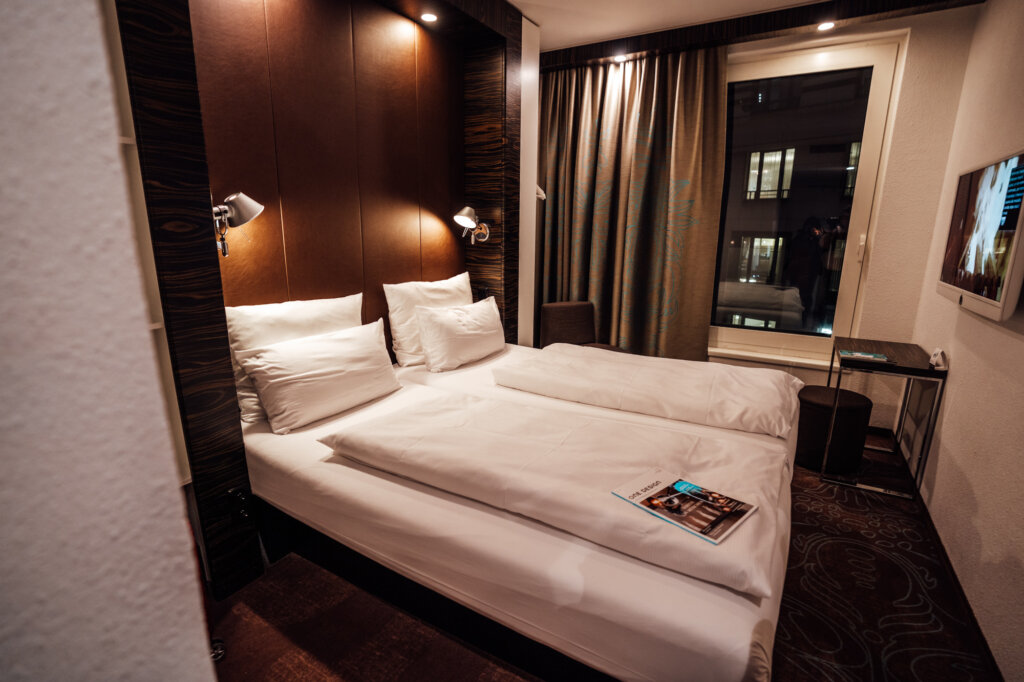 Getting to Brussels: To find the best deals, I always use Omio to compare/book transport options. It's a free tool that shows you the different ways to get from Point A to Point B and lets you sort based on price, times and convenience. It's one of my favourite Europe travel apps.
Omio: Simple Transport Comparison & Booking Portal
Want a simple way to search, compare & book transport options across trains, buses, flights, and ferries? This helpful tool allows you to simply enter Point A and Point B, then see all the options at a glance. I use it religiously when I book trips, and find it saves me SO much time.
Coverage: 1000+ transport providers in 37 countries (including US & Canada)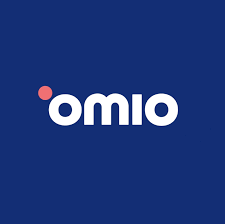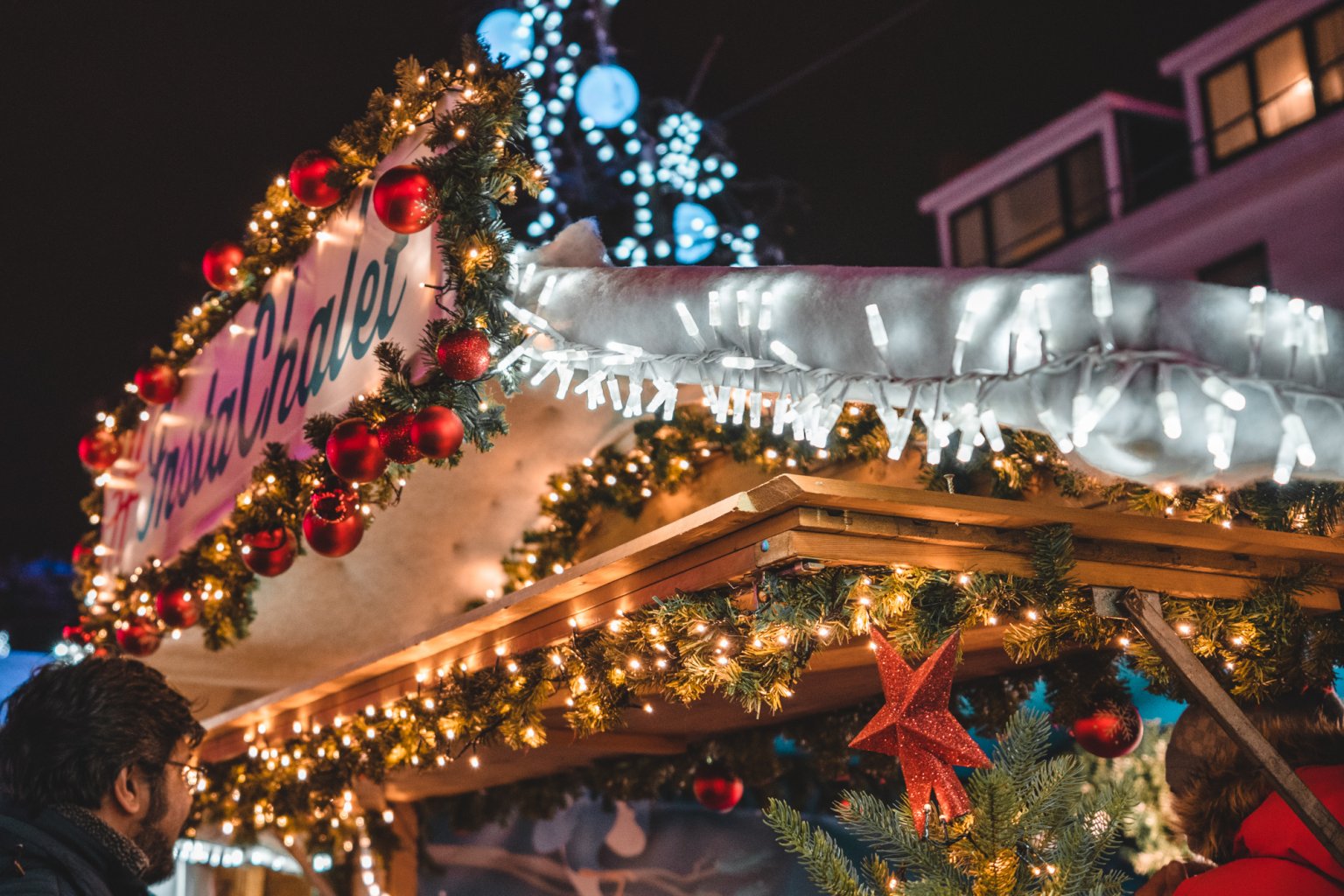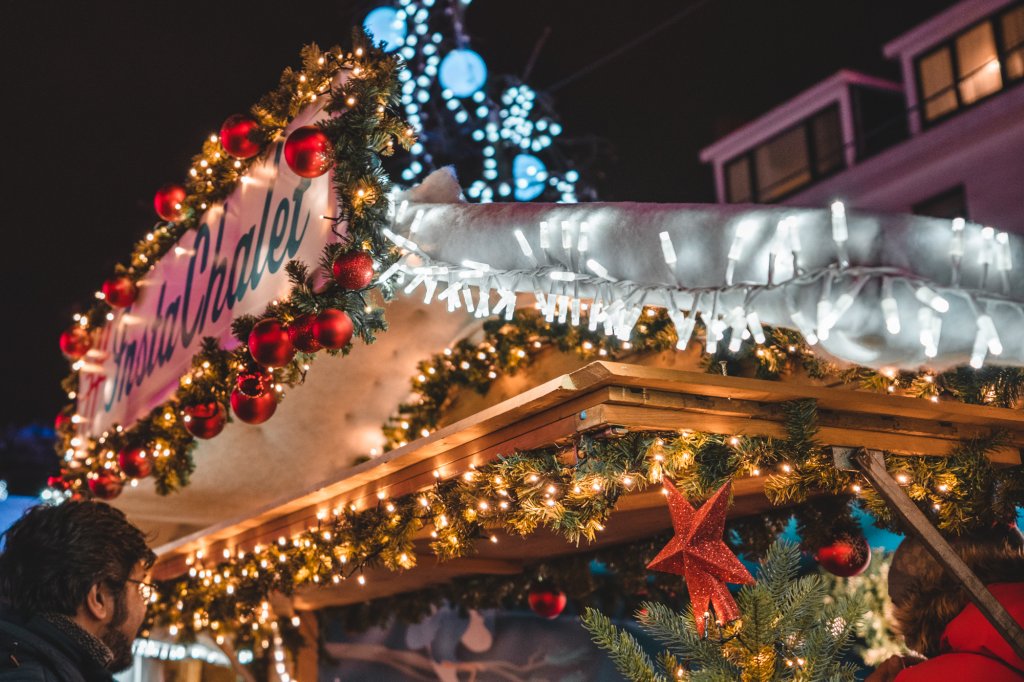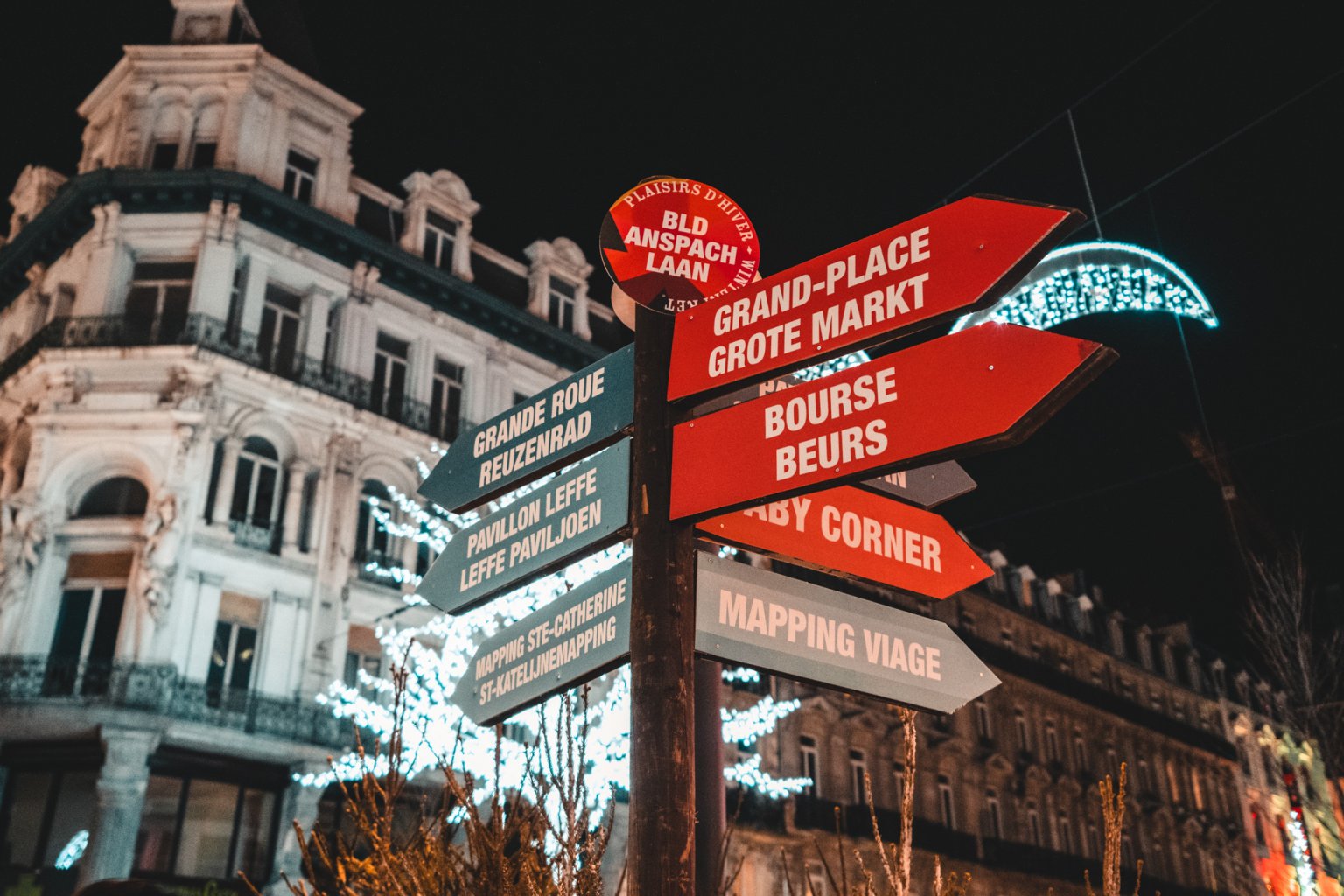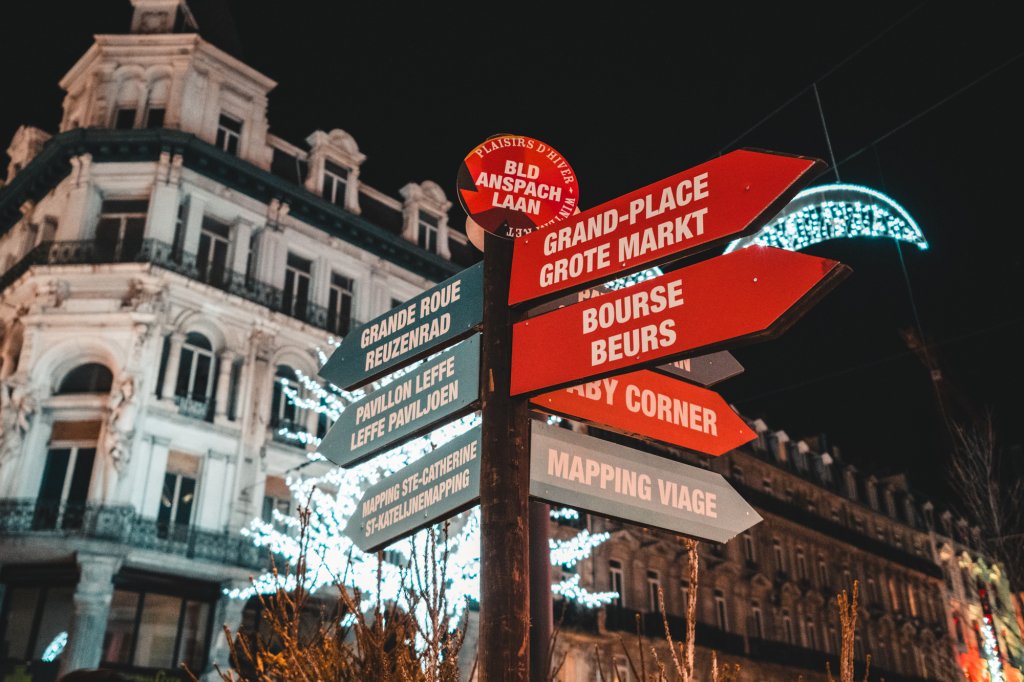 Europe Winter Packing Essentials:
Brussels Christmas Market & Winter Wonders Map Overview
Again, Brussels' Christmas festivities are scattered around the city center. Here is an overview of the different spots you should definitely check out! Again, photos/experiences are based on my 2019 experience but most main locations should be the same. Refer to the official website for the most up-to-date map for 2023.
Grand Place
The first stop for any visitor to the Brussels Christmas Market / Winter Wonders is Grand Place, where you'll find an epic free light show that takes place once an hour (twice on weekends).
This beautiful show is set to music, with a different theme/story every year. I don't want to spoil anything: just know that it is an absolute must-do!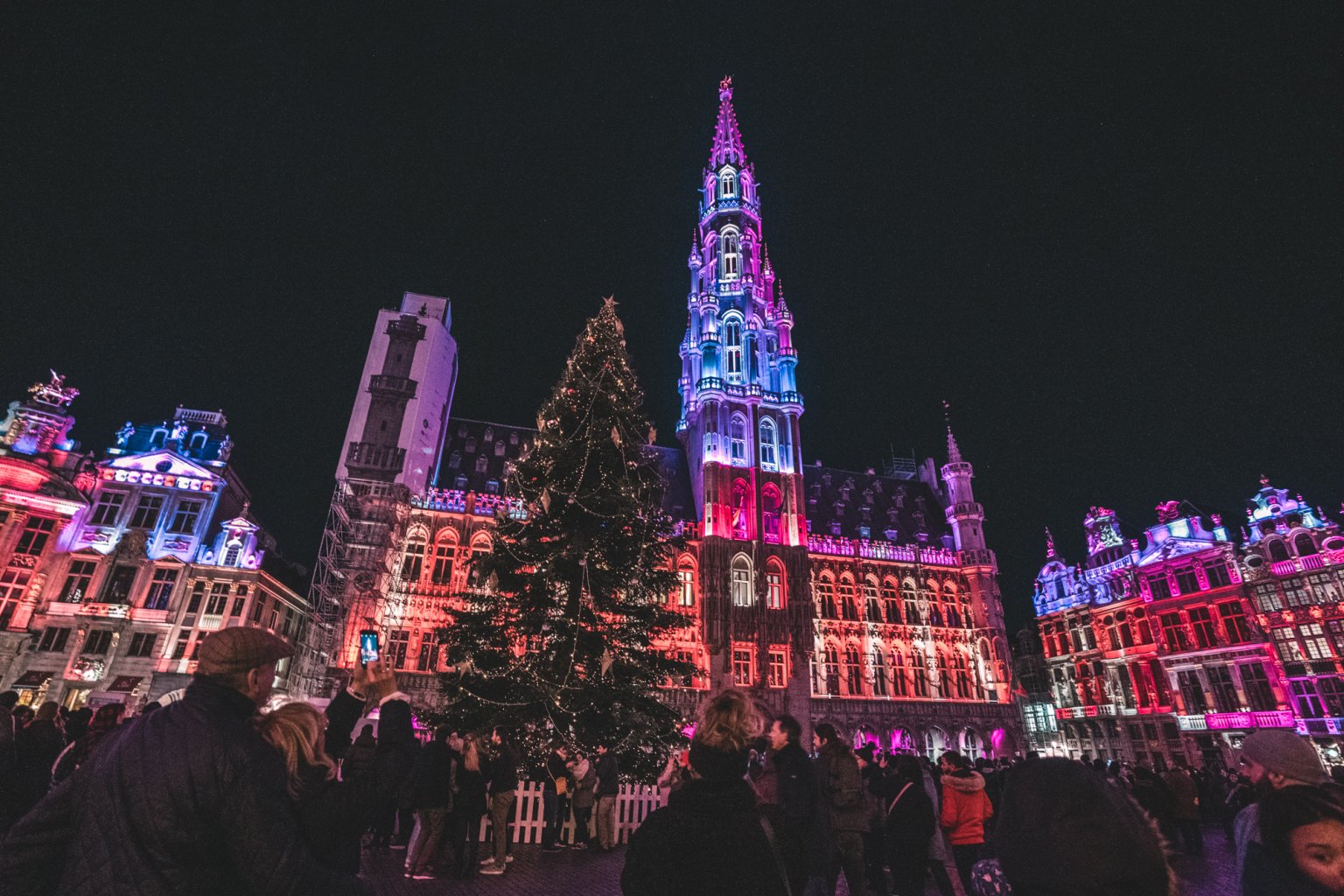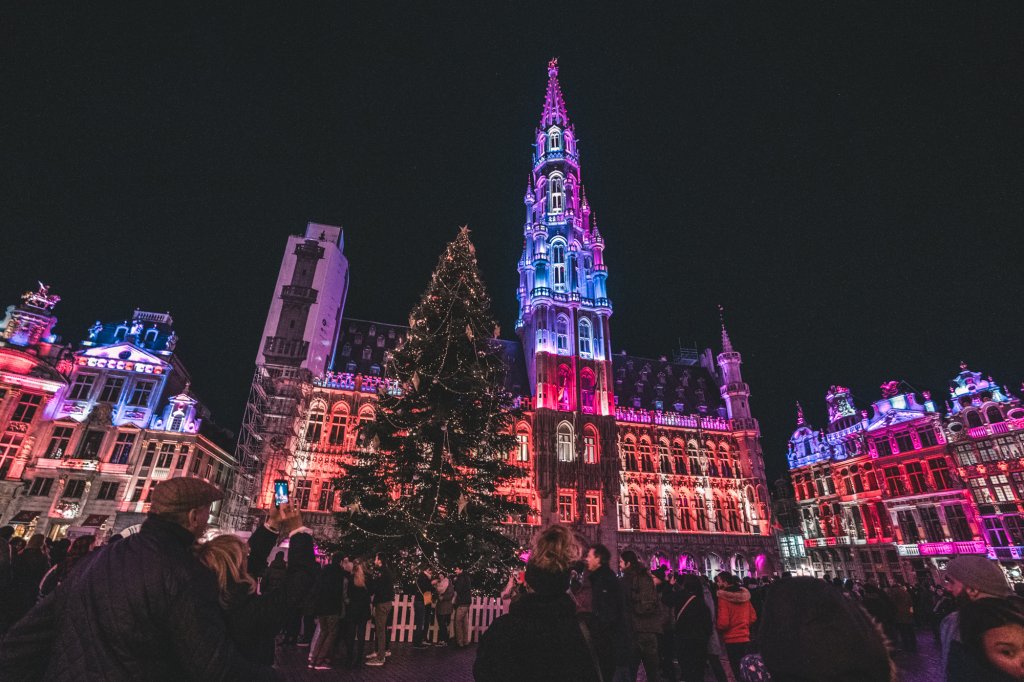 Side note: Grand Place is also home to Brussels' main Christmas tree and a nice large nativity scene too, so it's worthwhile to check out at Christmas time even when the light show isn't happening.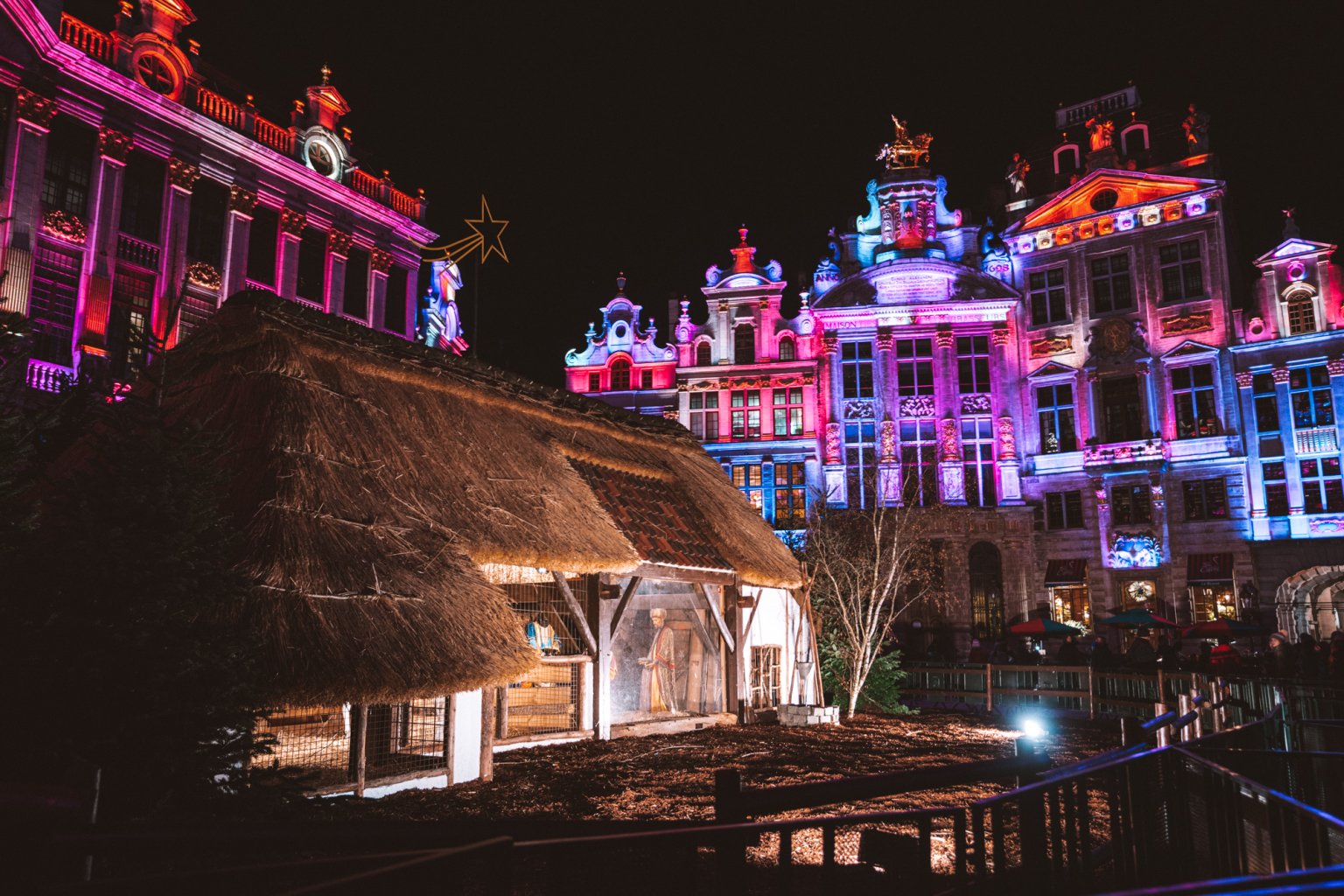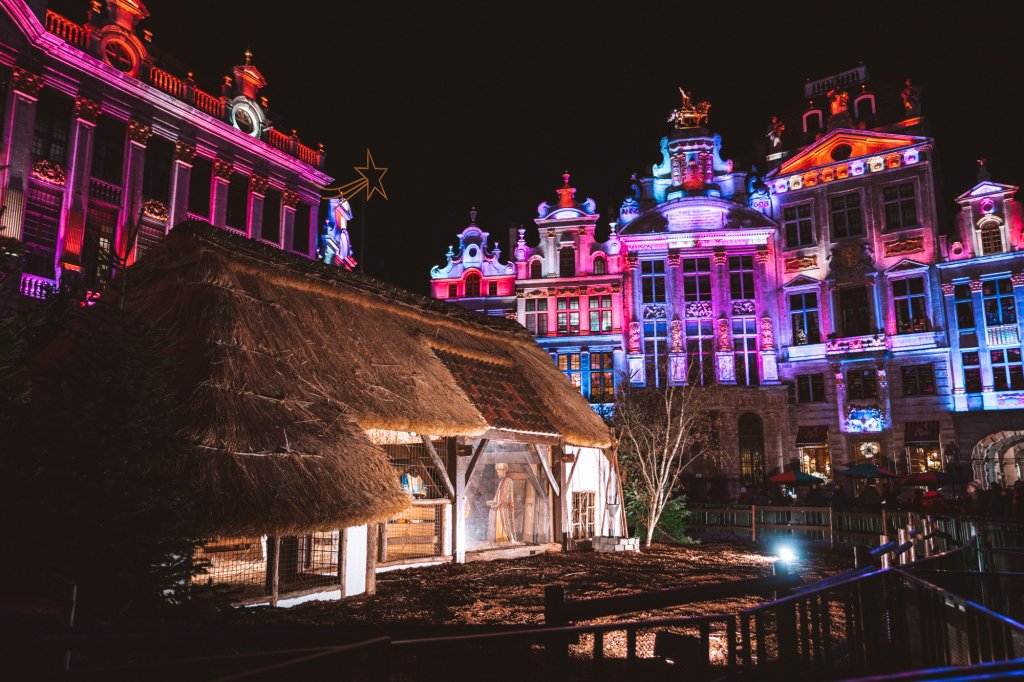 Marché aux Poissons
While Brussels' Christmas Market is divided in many pieces across the city, the biggest (and most exciting!) piece can definitely be found at the Marché aux Poissons, or former fish market.
This is where you'll find the iconic "Grand Roue", the giant ferris wheel that has become somewhat of a symbol of the Winter Wonders festival… along with a giant monster (yup), plenty of party pavilions, and hundreds of wooden chalets selling everything you can imagine under the "gifts and treats" umbrella.
Famous Belgian beer brand "Leffe" even has their own pavilion here!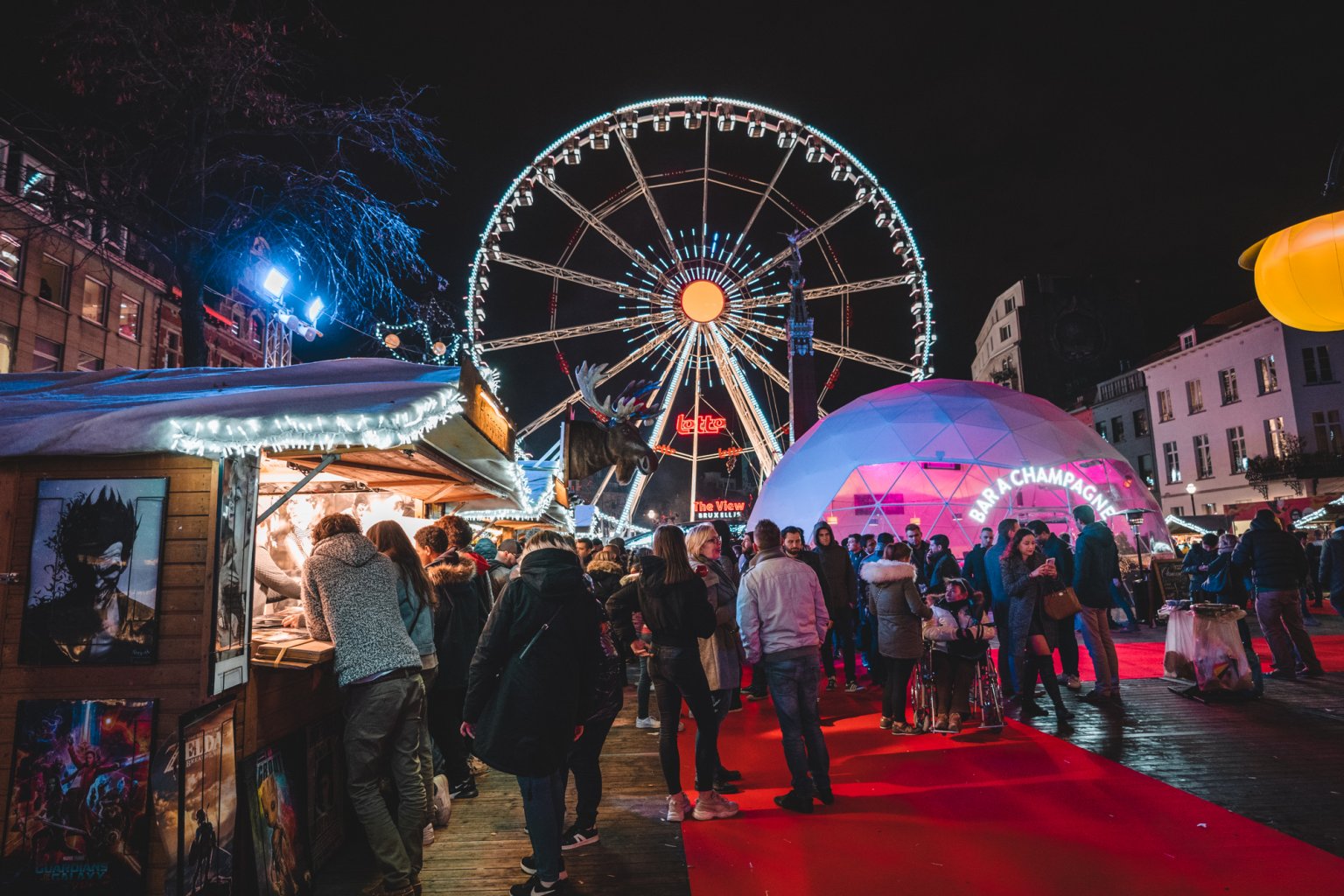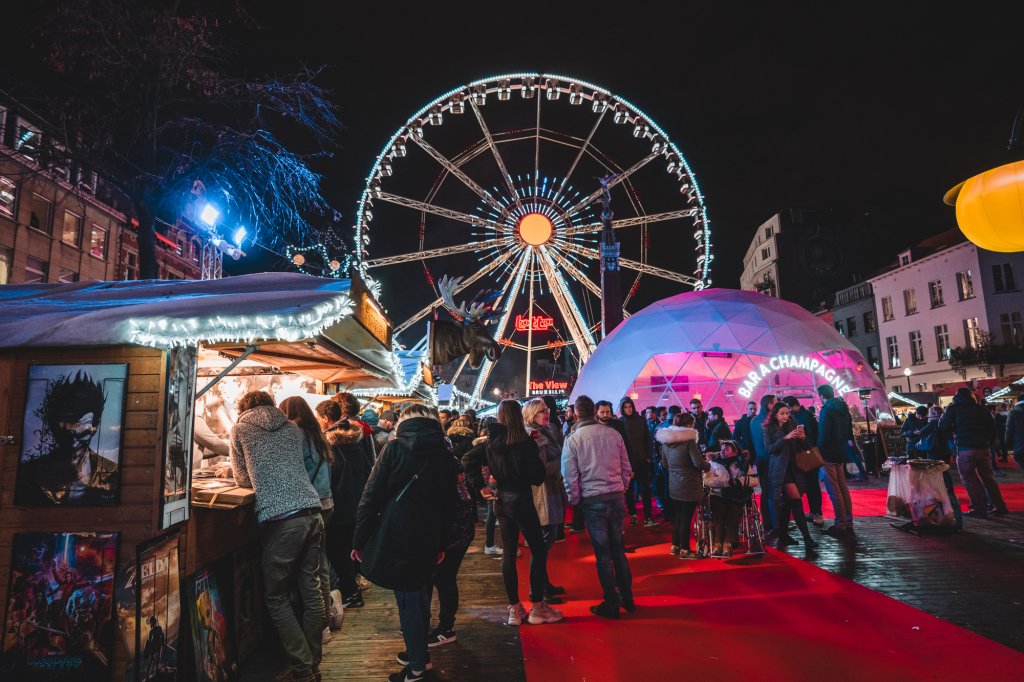 Place Saint-Catherine
Connected to the Marché aux Poissons is Place Saint-Catherine.
Here, the wooden chalets and stalls continue, along with an iconic carousel and beautiful light installations too.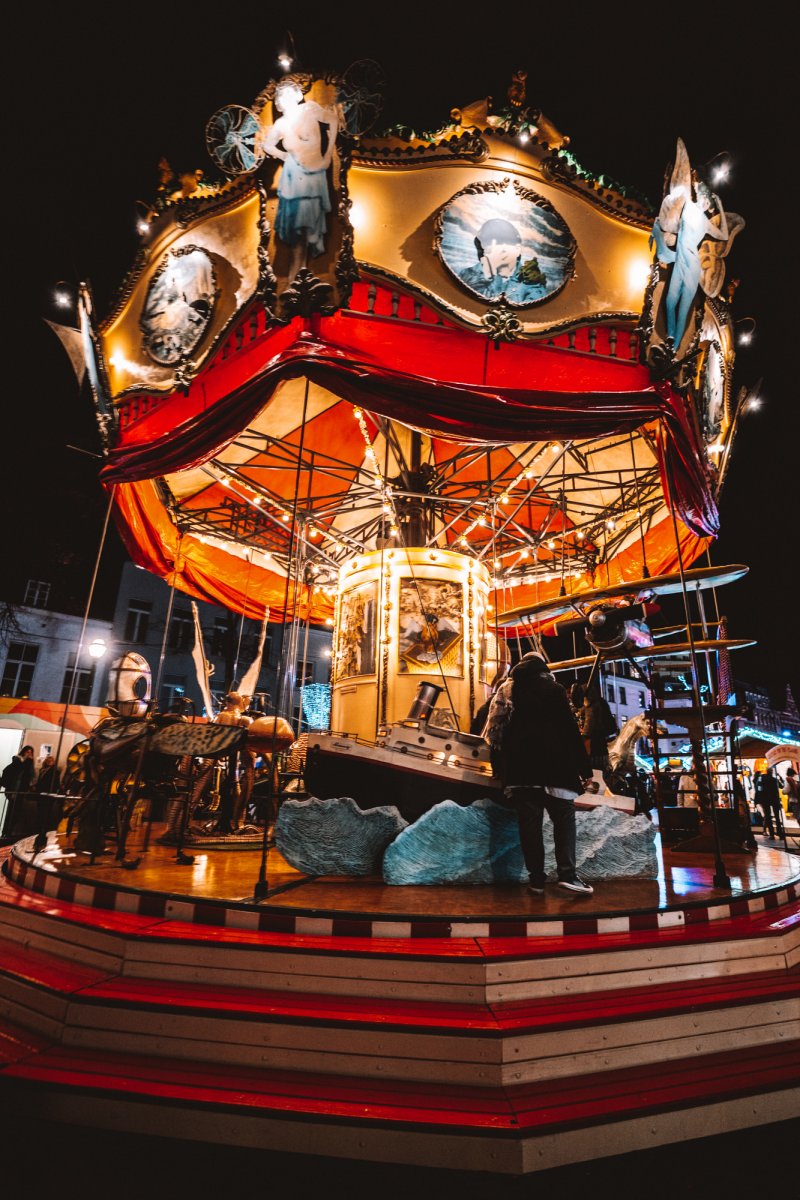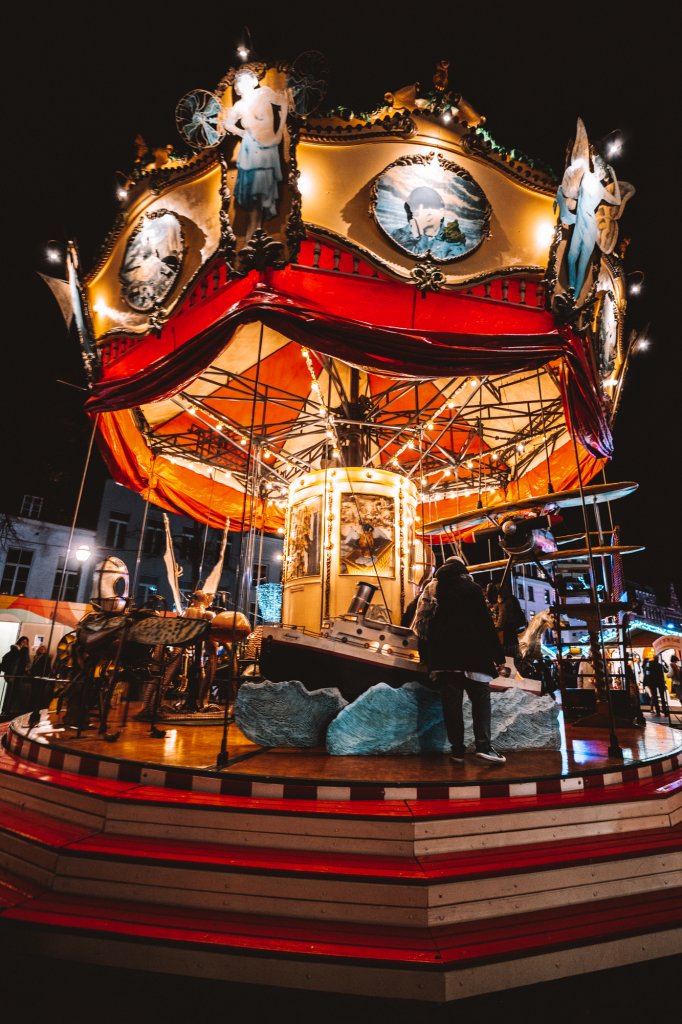 The most distinctive feature of this area though would be the beautiful light projections on the church as part of the "INLIGHT UNITY" installation… Trust me, it's pretty fascinating after a few vin chaud in your belly.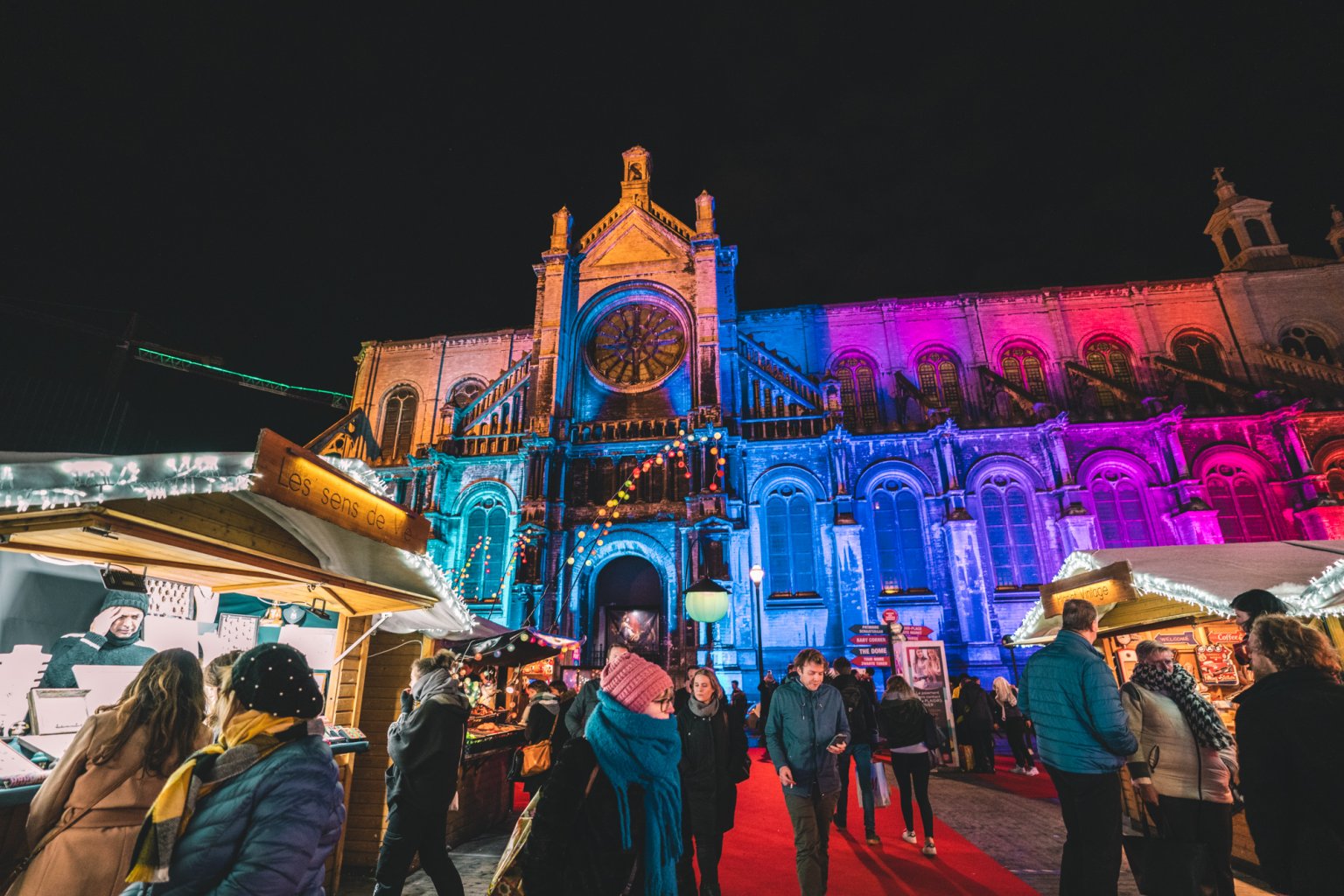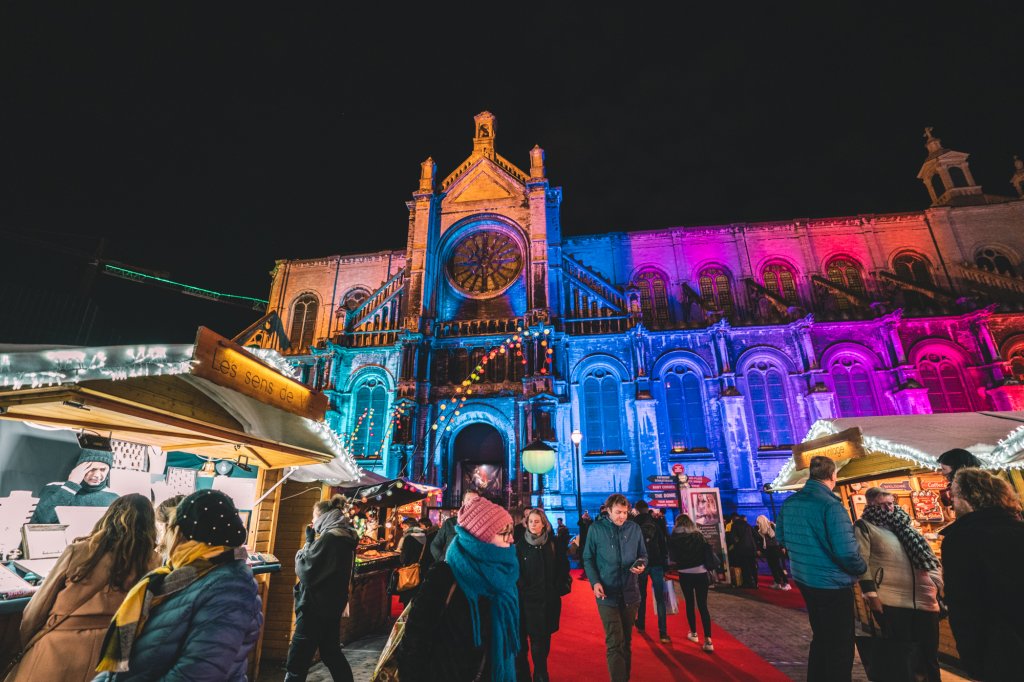 La Tour Noire
In the shadow of l'Église Sainte-Catherine, you'll find a mini Christmas village at the Tour Noire, with stalls from international guests offering delectable treats from around the world.
Imagine my surprise when I turned the corner and saw a giant tent dedicated to Canadian goodies like maple syrup and poutine! And right next to it, a Mongolian yurt?! Truly, this little square is like a mini world trip in a single spot, and I'd highly recommend you stop by and take a look.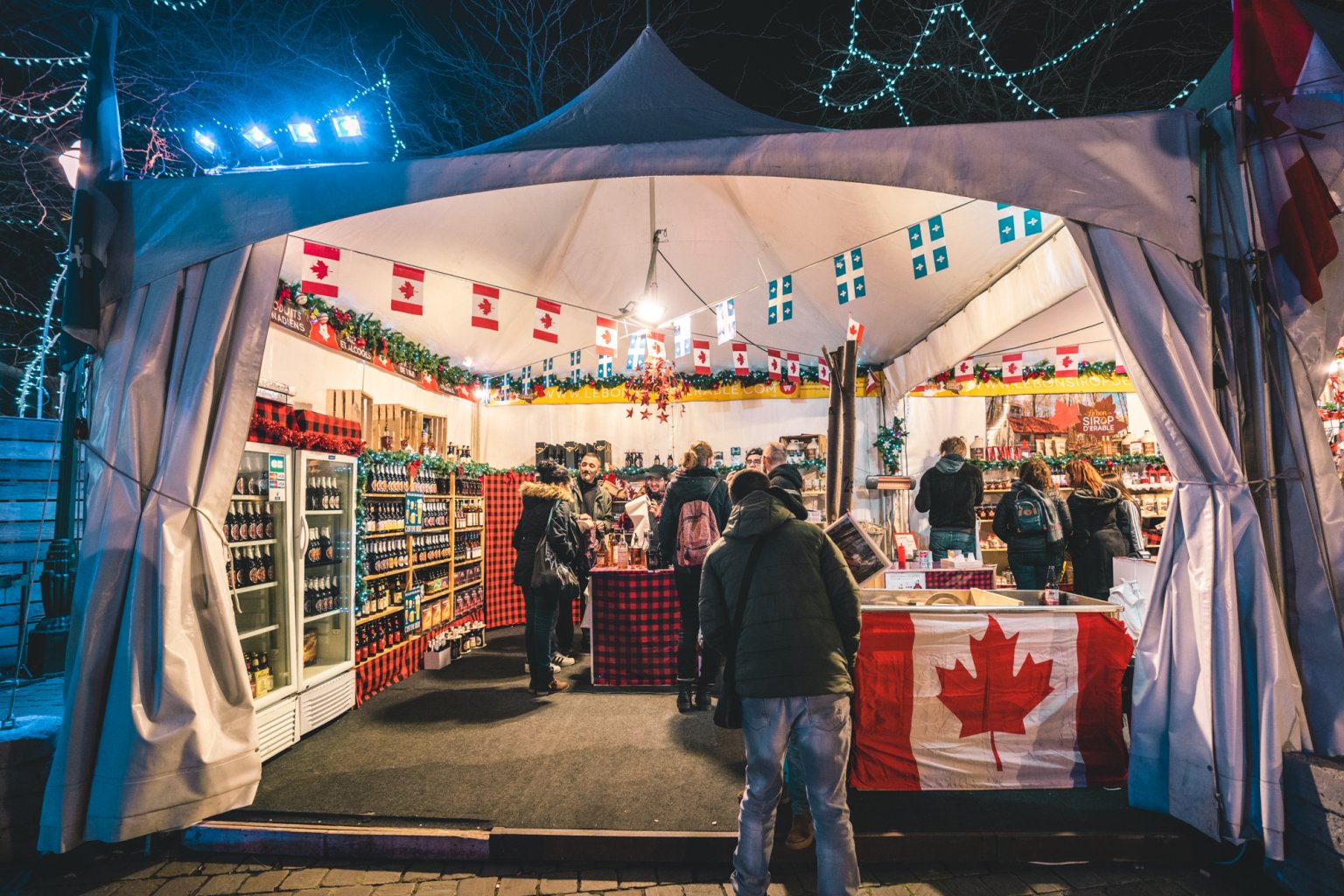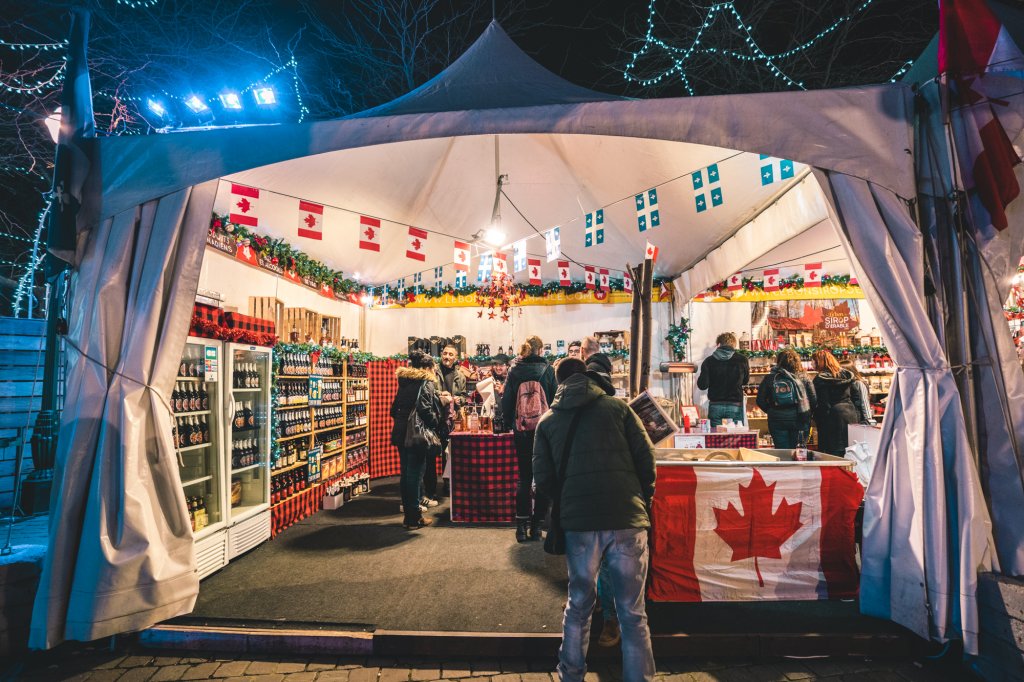 La Bourse
If you're coming from Grand Place, odds are this will be the first part of the Brussels Christmas Market that you encounter.
Lining the Brussels Stock Exchange (La Bourse) are a variety of wooden chalets selling all sorts of gifts and delicacies, including offerings from some of the market's most dedicated long-time artisans.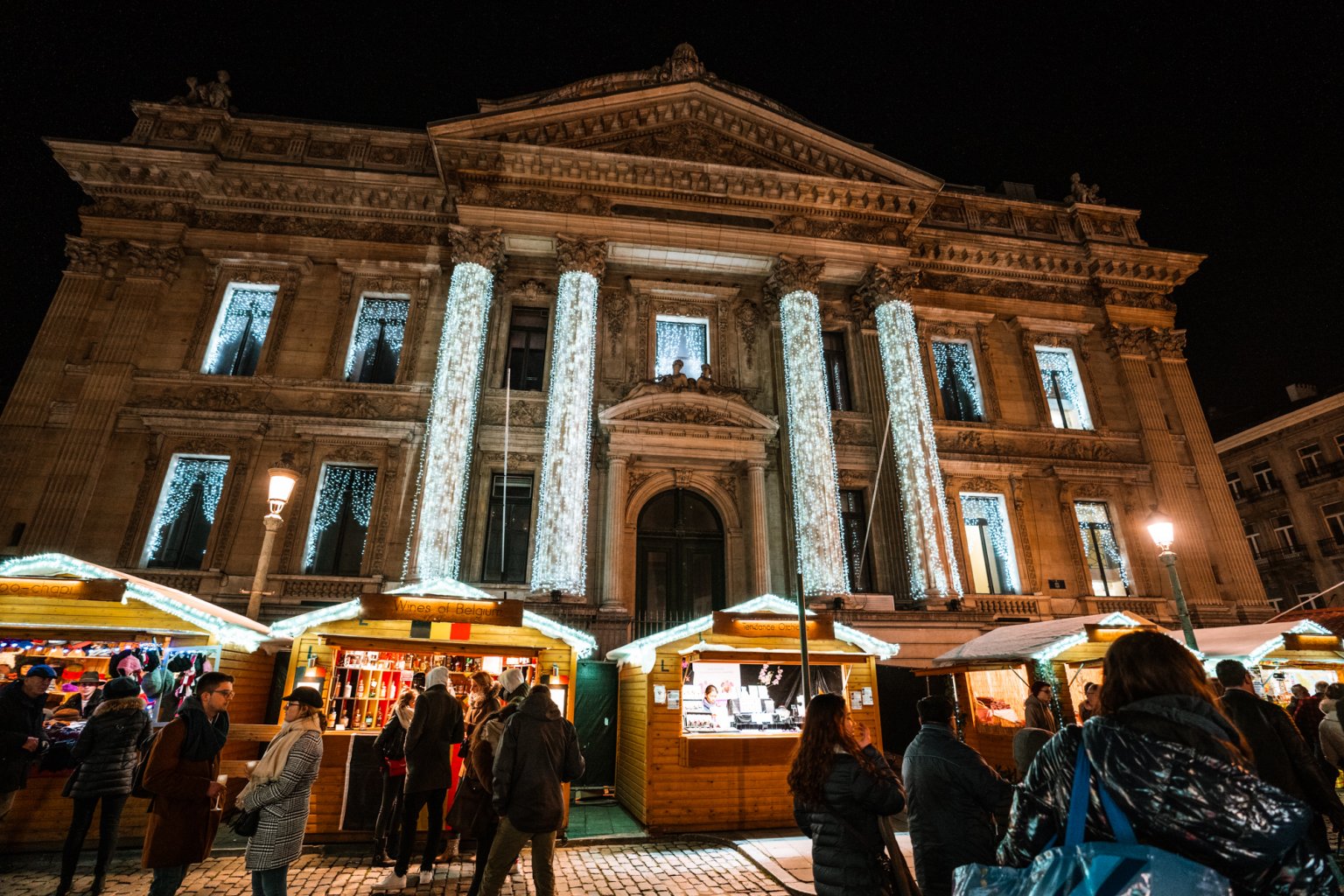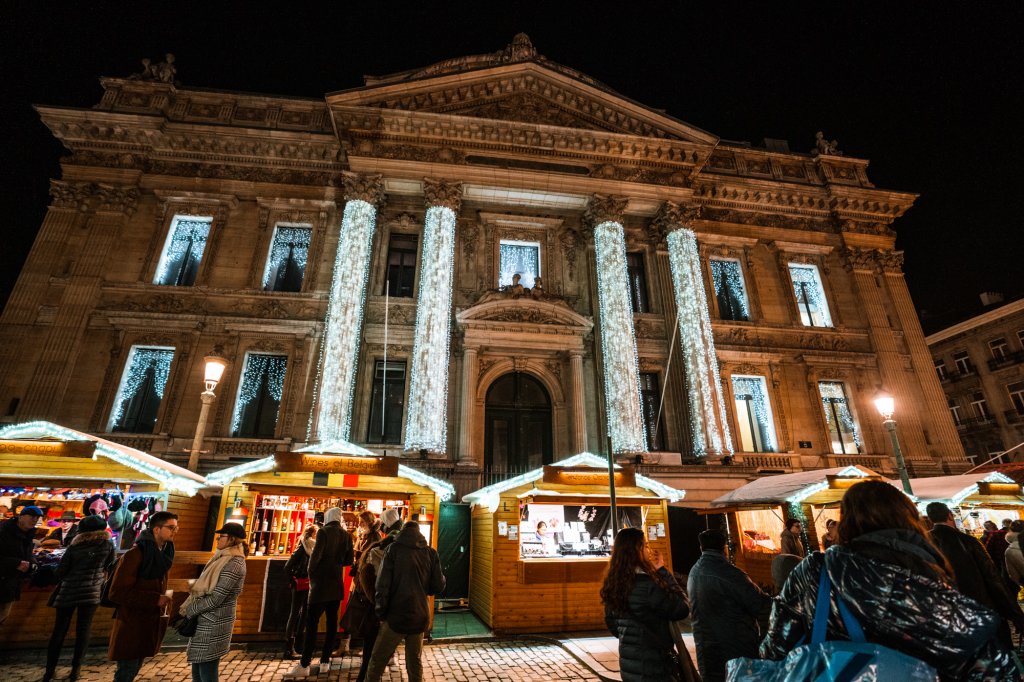 Place de la Monnaie
While there are a few stalls here selling snacks and drinks, the starring attraction at Place de la Monnaie is The Dome, a tech installation that offers immersive audiovisual experiences ranging from art house films to satirical cartoons. You can preview their program here.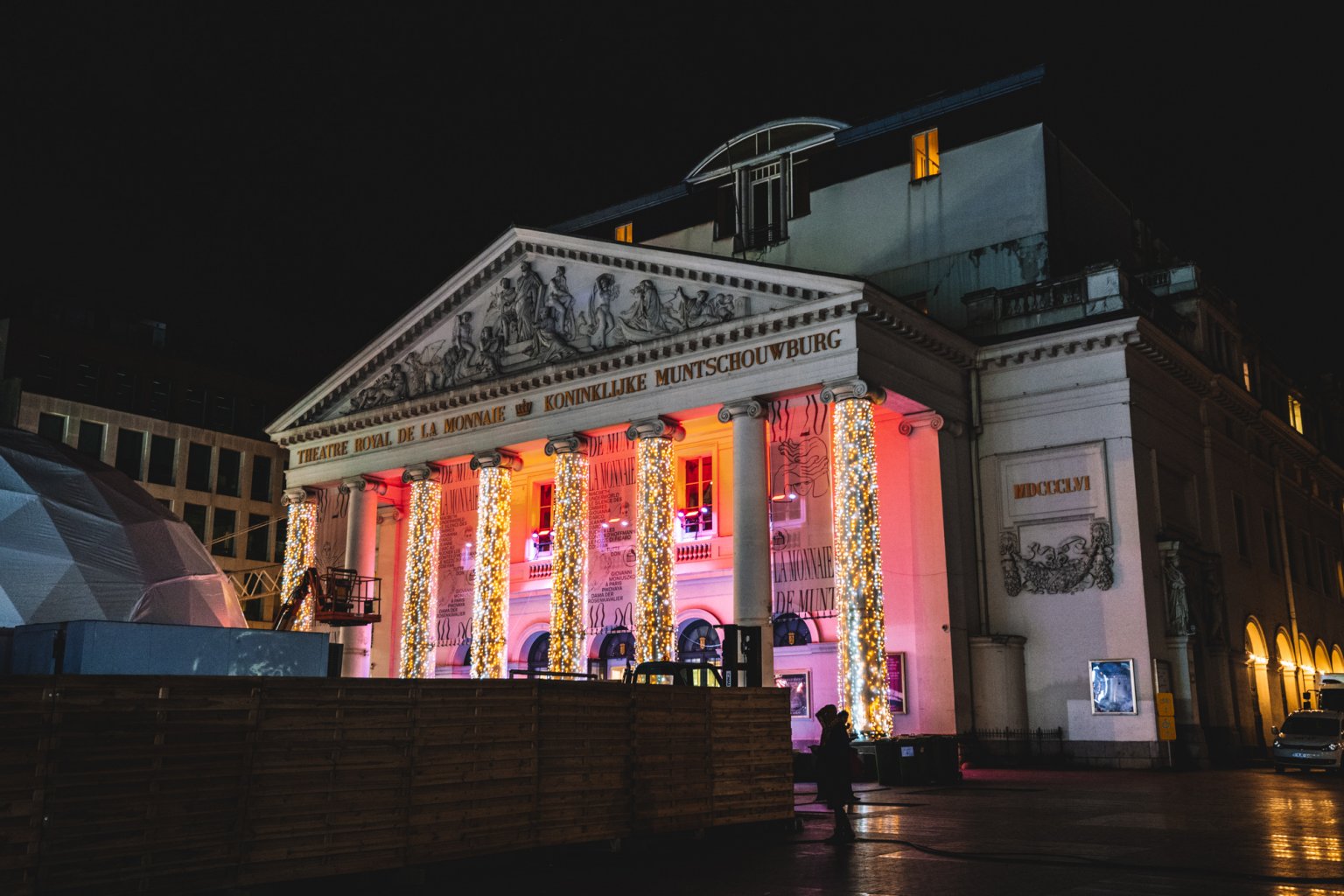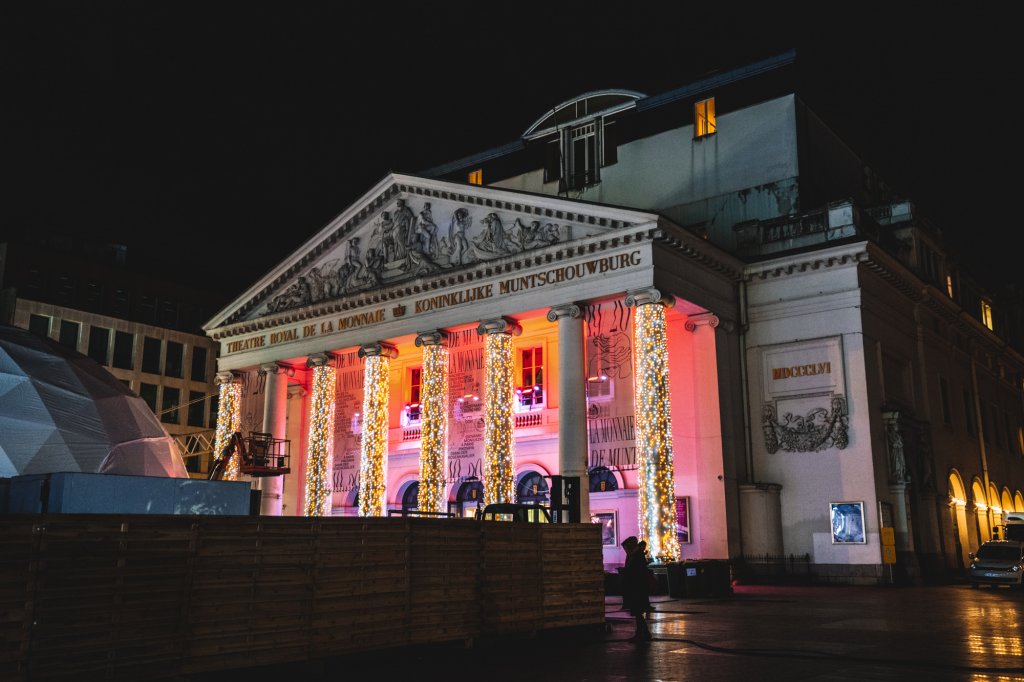 Place de Brouckère
For a livelier and more party-centric atmosphere, the pedestrianized Place de Brouckère is the part of Brussels Christmas Market that you need to be.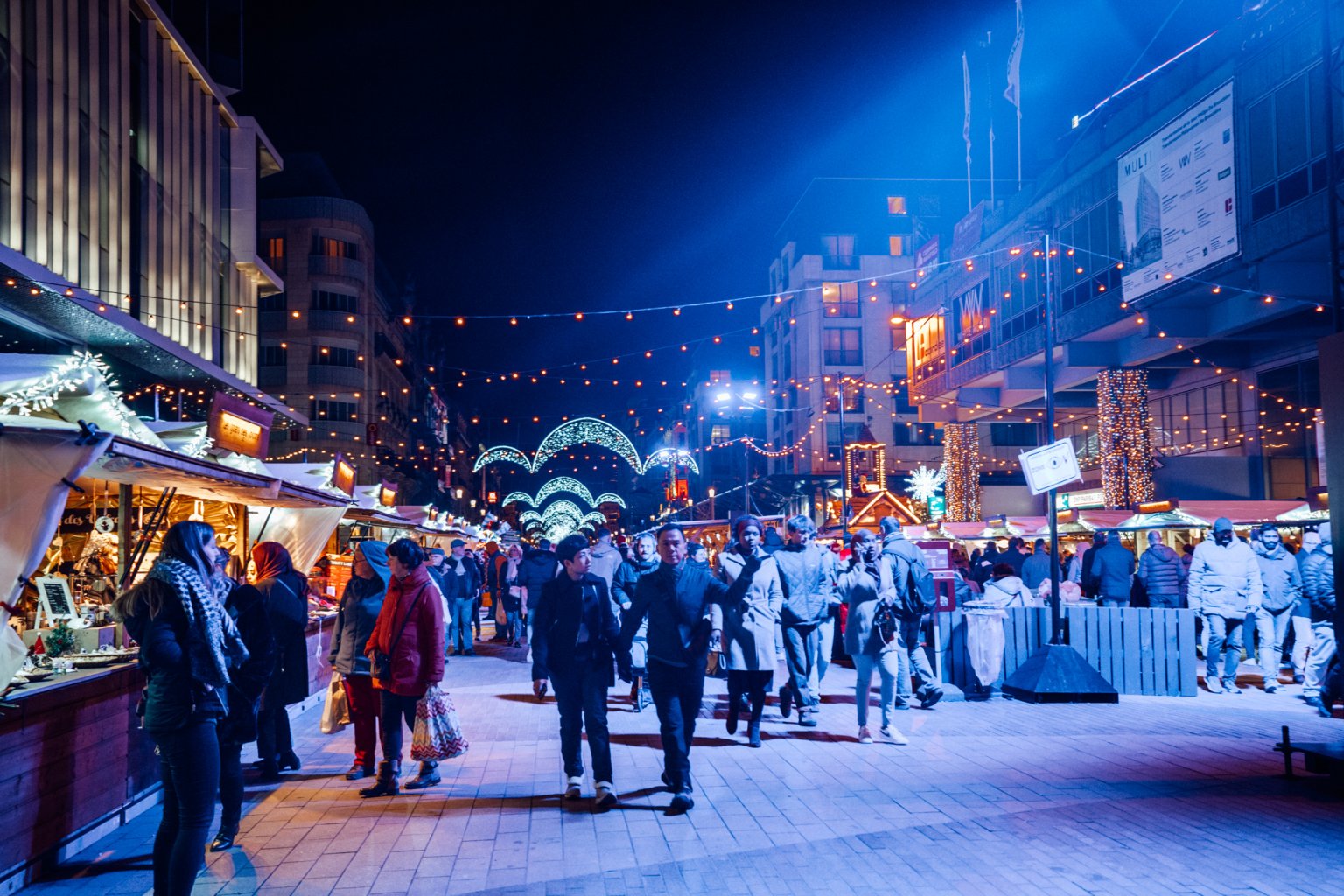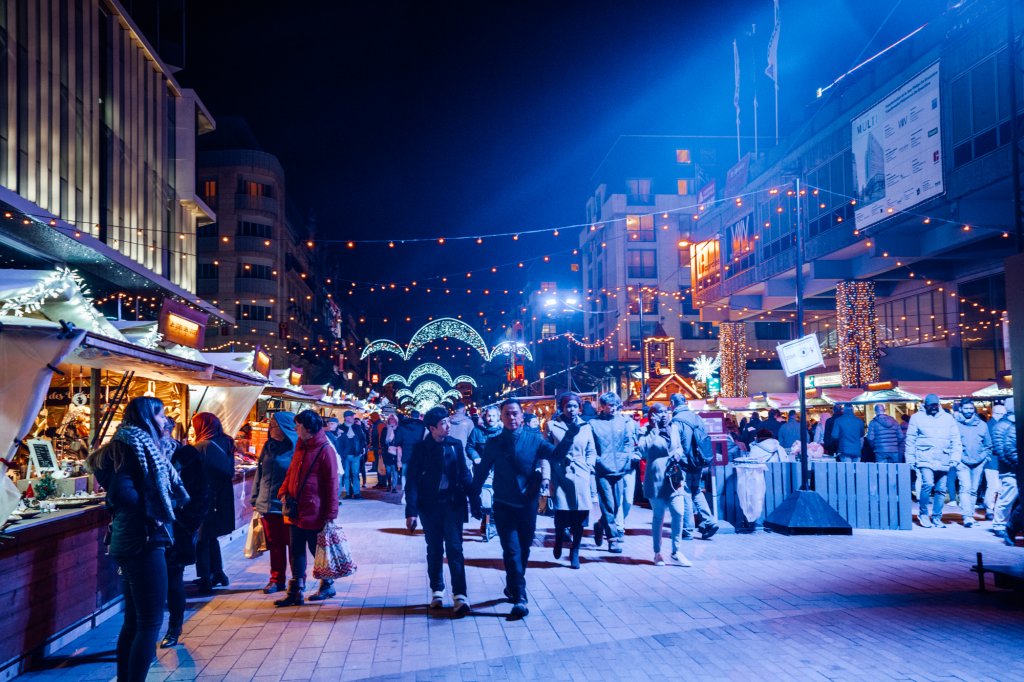 Besides the many artisans and food stall owners who have set up shop in this square, there are six covered "terasses" where you can relax with a warm drink or five, as well as many chalets and one of the market's biggest attractions: the covered skating rink.
… And if you're like me and resemble a clumsy baby deer while skating, don't worry – you can simply stand to the side and watch the skaters too.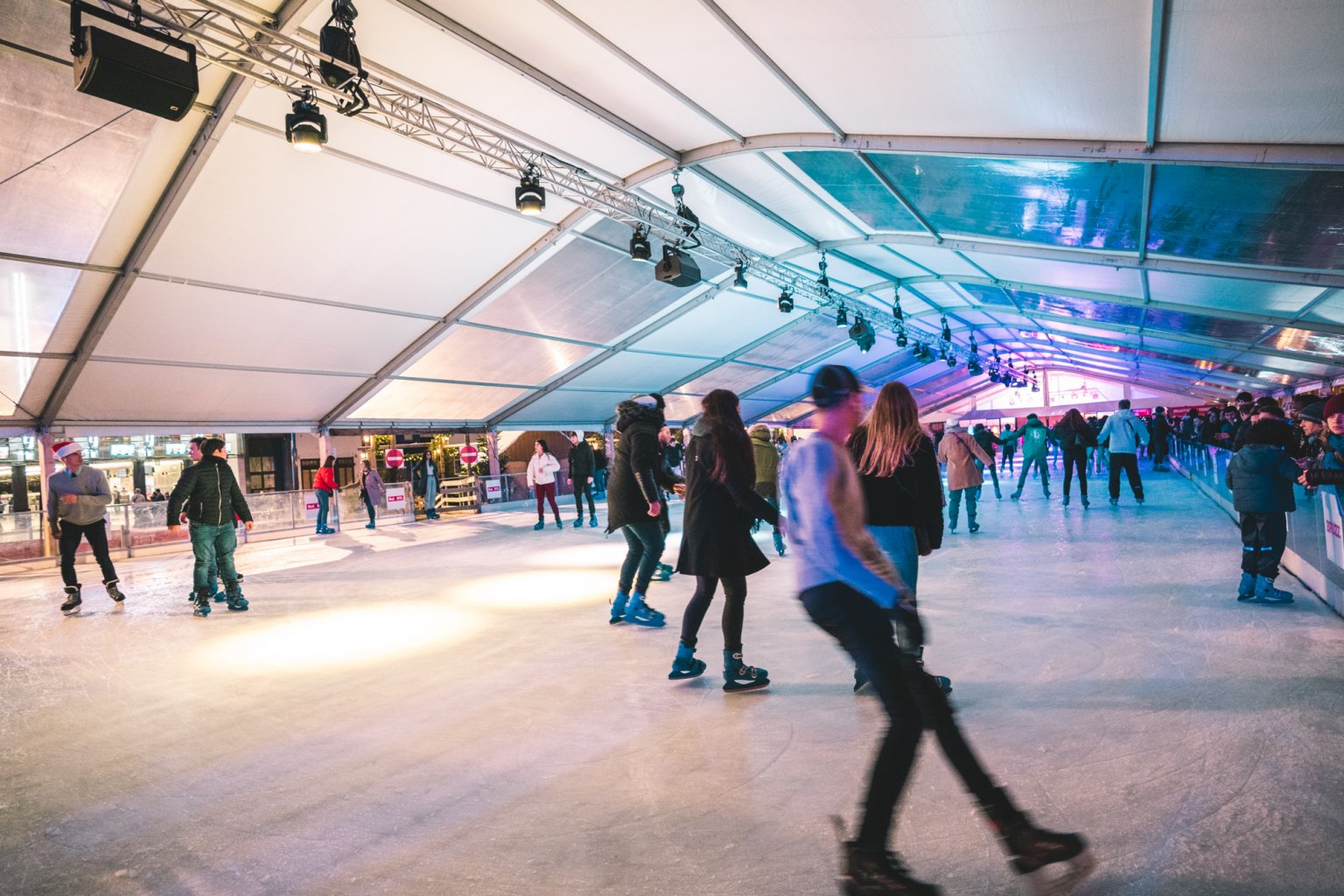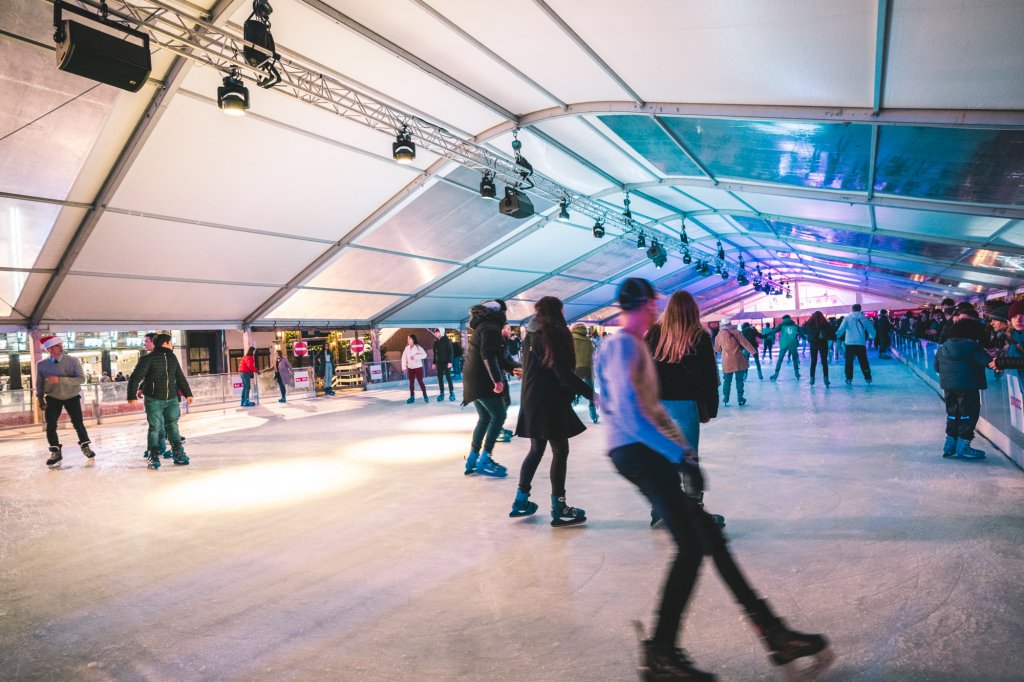 Other Christmas Spots in Brussels
I have to say though, beyond the official Brussels Winter Wonders program, there are plenty of cool Christmassy things to do around the city, from unique Nativity Scenes and epic chocolate sculptures to pretty light installations and beautiful facades.
Here are some additional Christmas activities in Brussels to check out:
The light show in Grand Place (A must!)
The international nativity scenes at the Cathedral of St. Michael and St. Gudula
Chocolate sculptures at Chocopolis (available year round)
All the lighting installations part of "Brussels by Lights" all around the city
The decorated shopping galleries of the city like Galeries Royales Saint-Hubert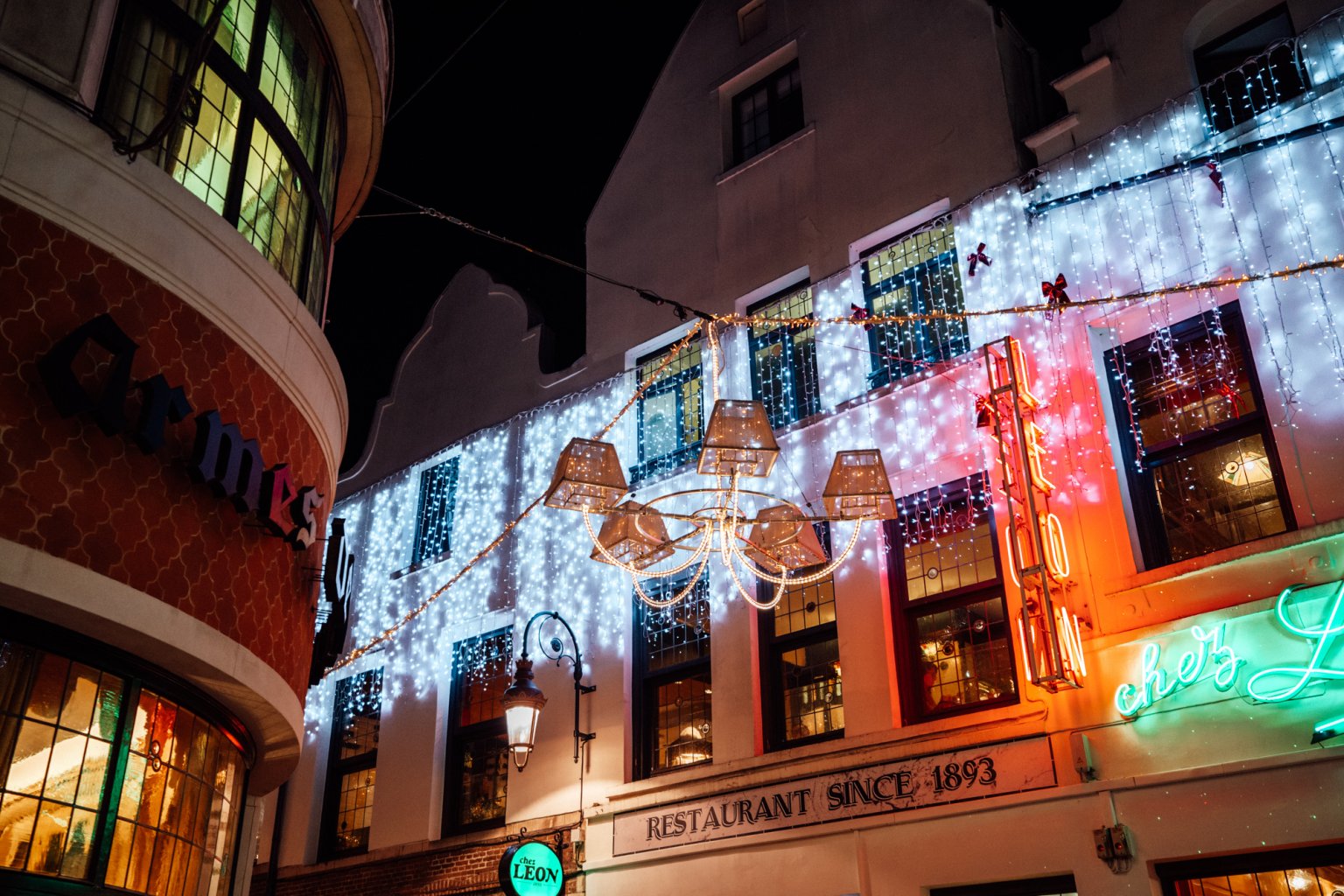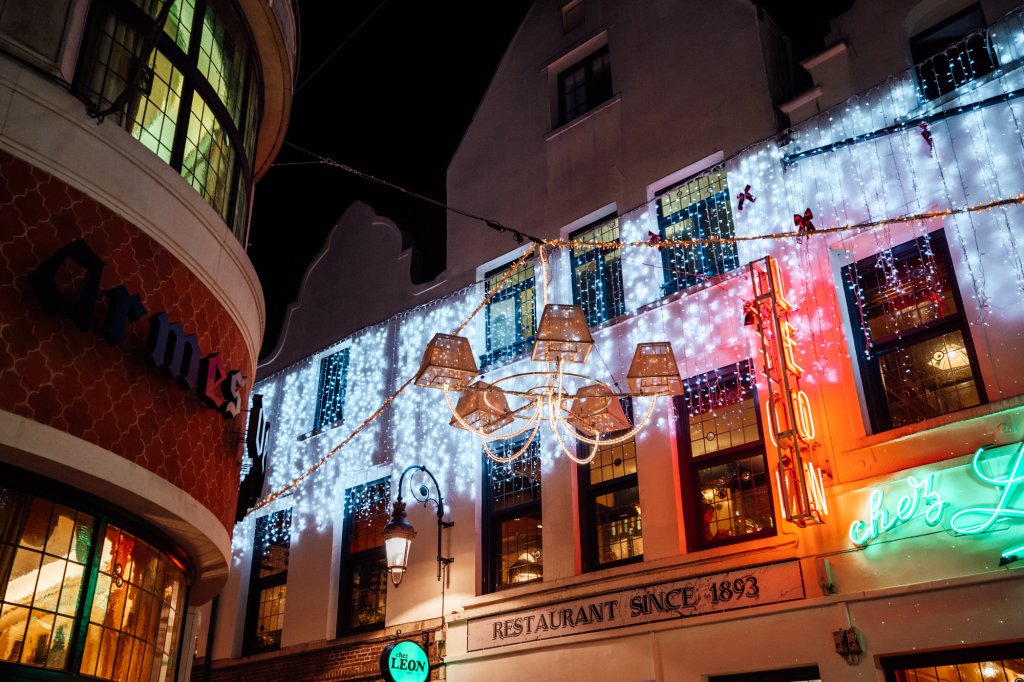 Other Brussels Christmas Markets
The official "Brussels Christmas Market" is the one with all the locations we discussed above, but if you're in the mood for more festive fun, then be sure to check out some of the city's ~ other ~ Christmas markets as well.
Here are a few that tend to happen every year:
Woluwe-Saint-Lambert Christmas Village
Woluwe-Saint-Pierre Christmas Fair
Free for You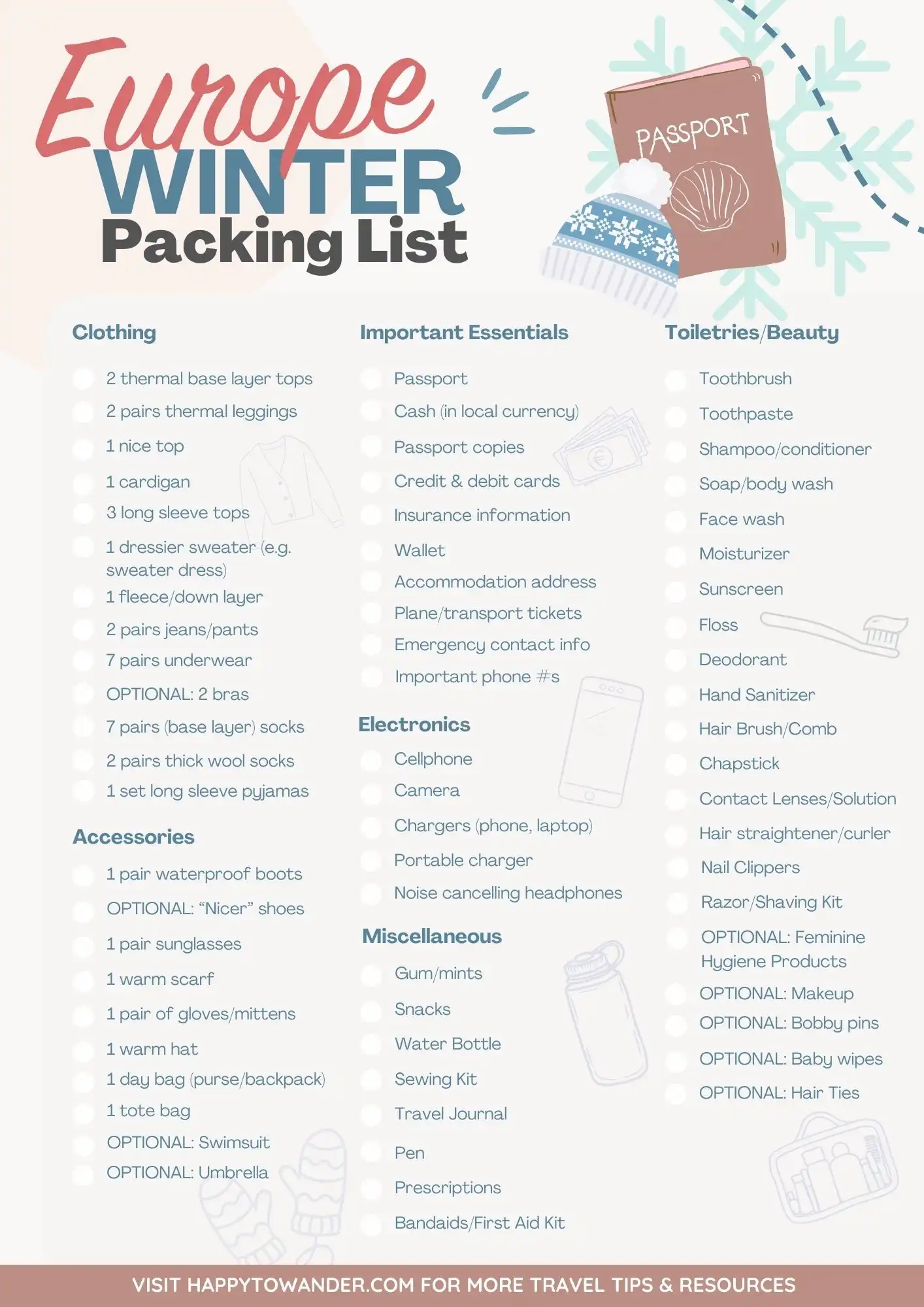 What to Eat and Drink at Brussels Christmas Market: Must-Haves
There are a ton of amazing food vendors at Brussels' Christmas Market. You can check out a list of vendors on the official website, but here is a quick overview of must-haves.
Chocolate
It's a no-brainer that you should be sampling plenty of chocolate when in Brussels. While there will be the odd chocolate stall or two around the Christmas markets, I'd recommend heading into one of Brussels' many chocolate shops for a (warmer) and nicer experience.
For something unique and special, Neuhaus is where the praline was invented, and their chocolates are absolutely delicious.
Otherwise, everybody has their own favourite Belgian chocolate shop… for me, I love Mary (Brussels' 1st female-owned chocolatier). Others often rave about Wittamer, Pierre Marcolini, and Frederic Blondeel (famous for his very unique and inventive flavours).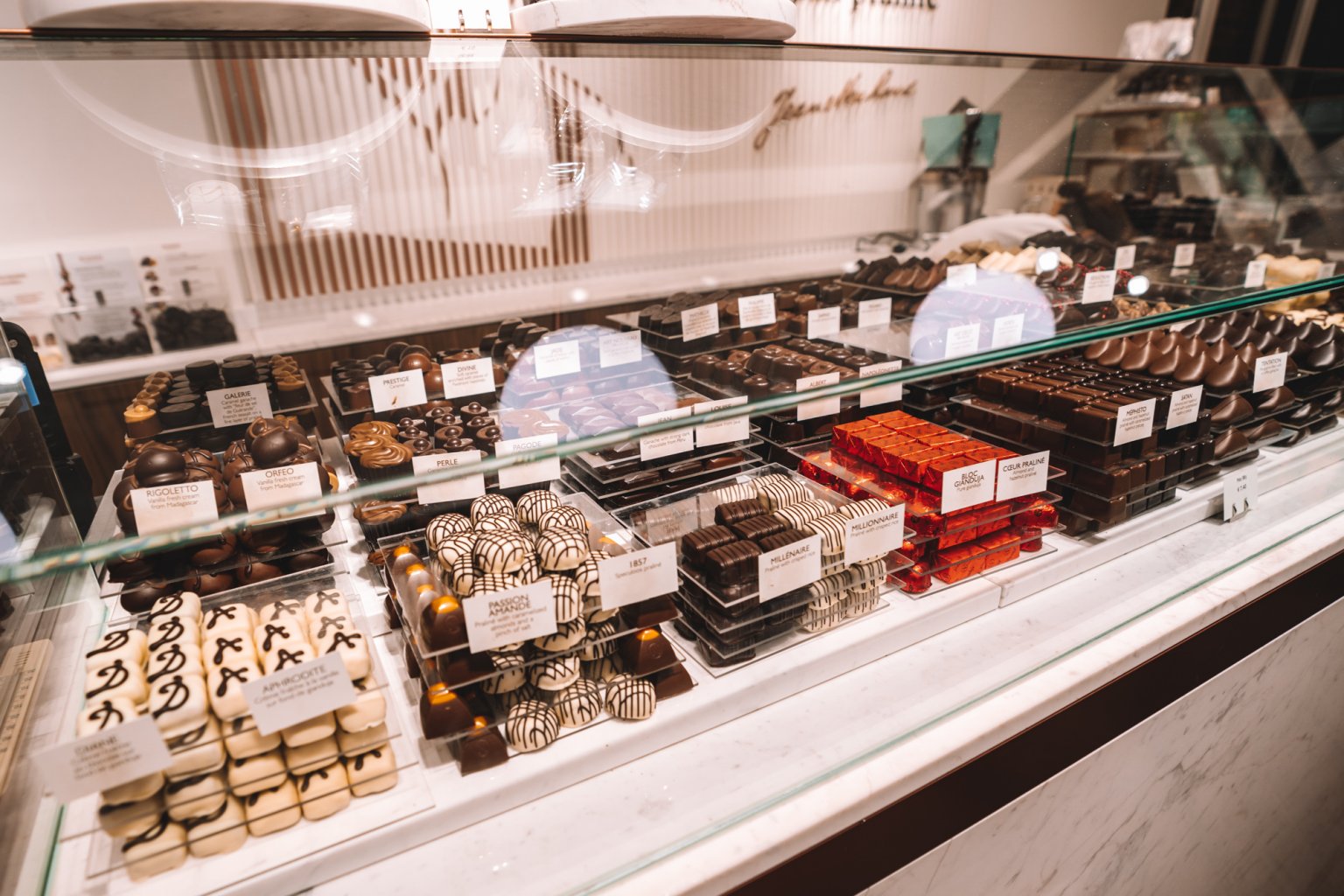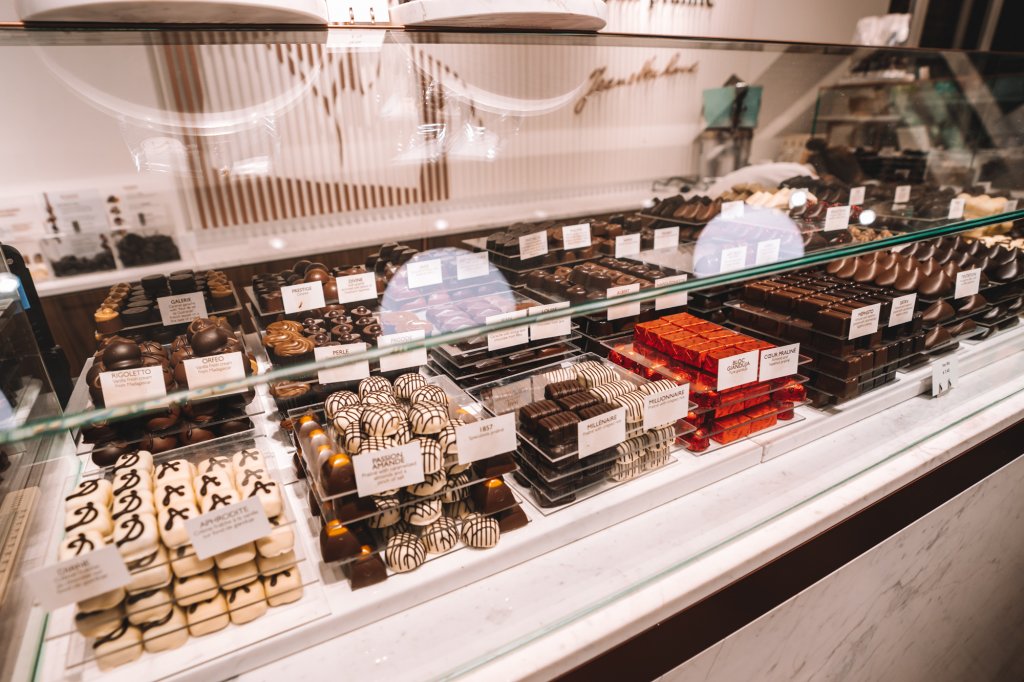 Vin Chaud (Mulled Wine)
You can't visit a Christmas market and not have a vin chaud. You'll find stalls selling them everywhere, so be sure to indulge. This hot wine mulled with spices is THE quintessential Christmas market drink.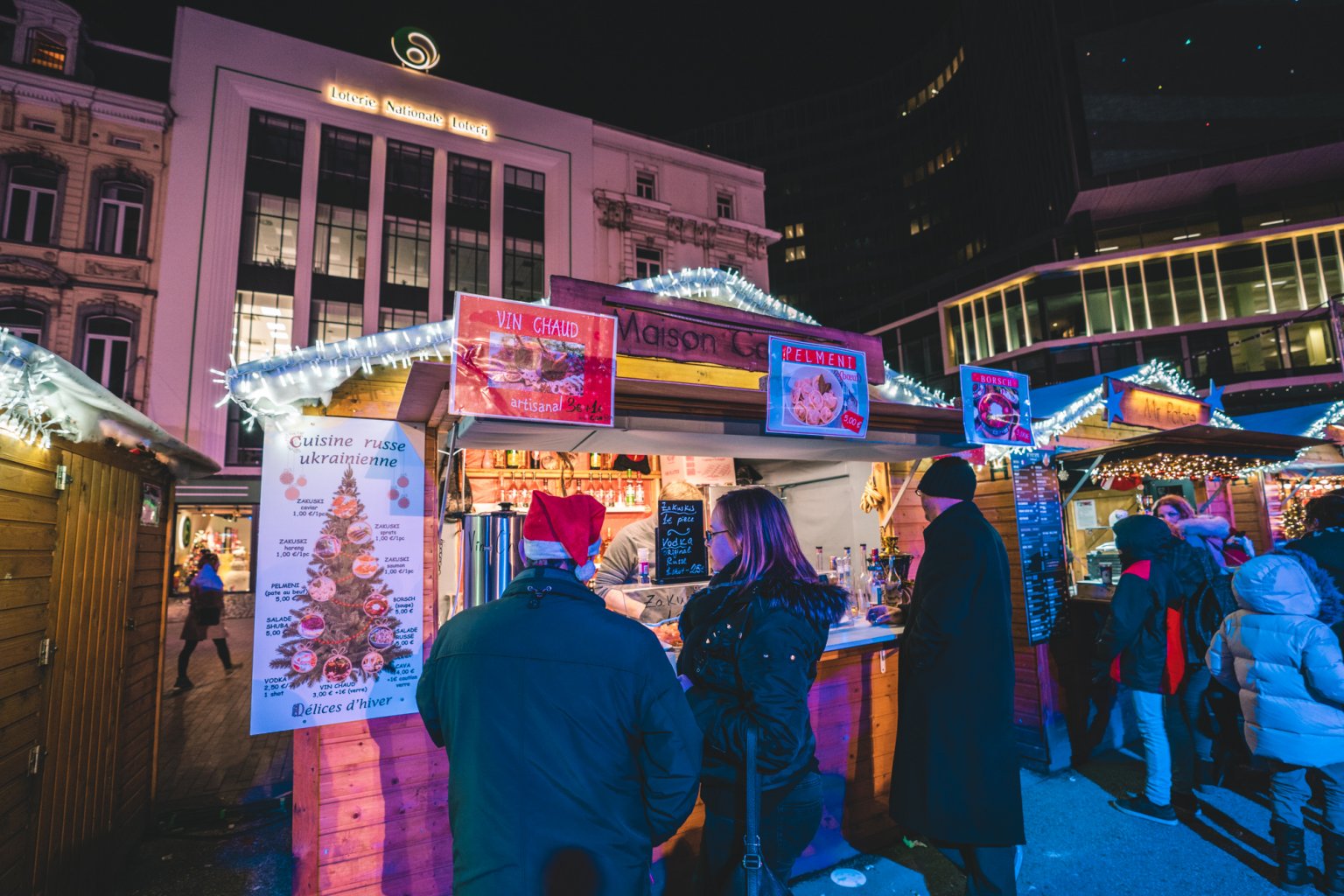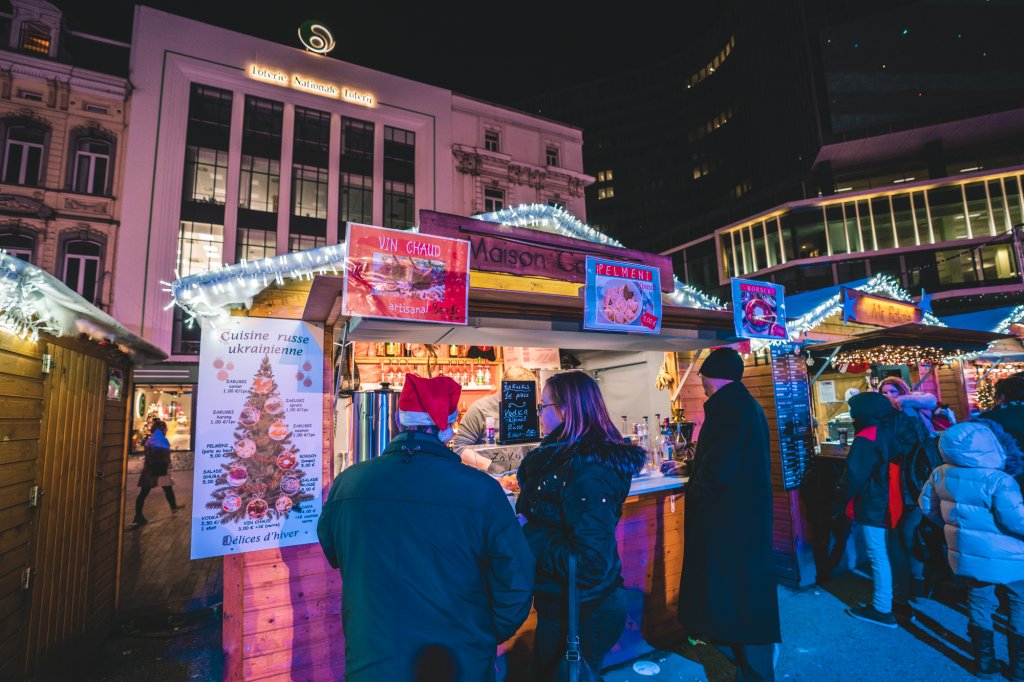 Frites
Belgian frites are a true thing of beauty. They're double fried to perfection to create a perfectly crispy yet satisfying bite every time… and when you add some sauce andalouse or mayonnaise, the end result is nothing short of magnificent.
So, in summary, make sure you eat Frites at least once while exploring Brussels' Christmas markets!
PS: If you're looking for a hearty sit-down meal, moules frites (mussels served with fries) is a must-try. Or should I say, a must-fry.
Waffles
On a similar note, it'd be a crime to visit Brussels and not have at least one waffle.
The two most popular types of waffles you'll encounter are Brussels waffles (rectangular in shape, often topped with whipped cream and fresh fruit) and Liège waffles (rounded in shape, made with a brioche batter studded with pearl sugar that caramelizes, often served plain).
My personal preference is the Liège waffle, which is amazing on its own and shouldn't be tainted with toppings! For "research" though, you might as well try both types.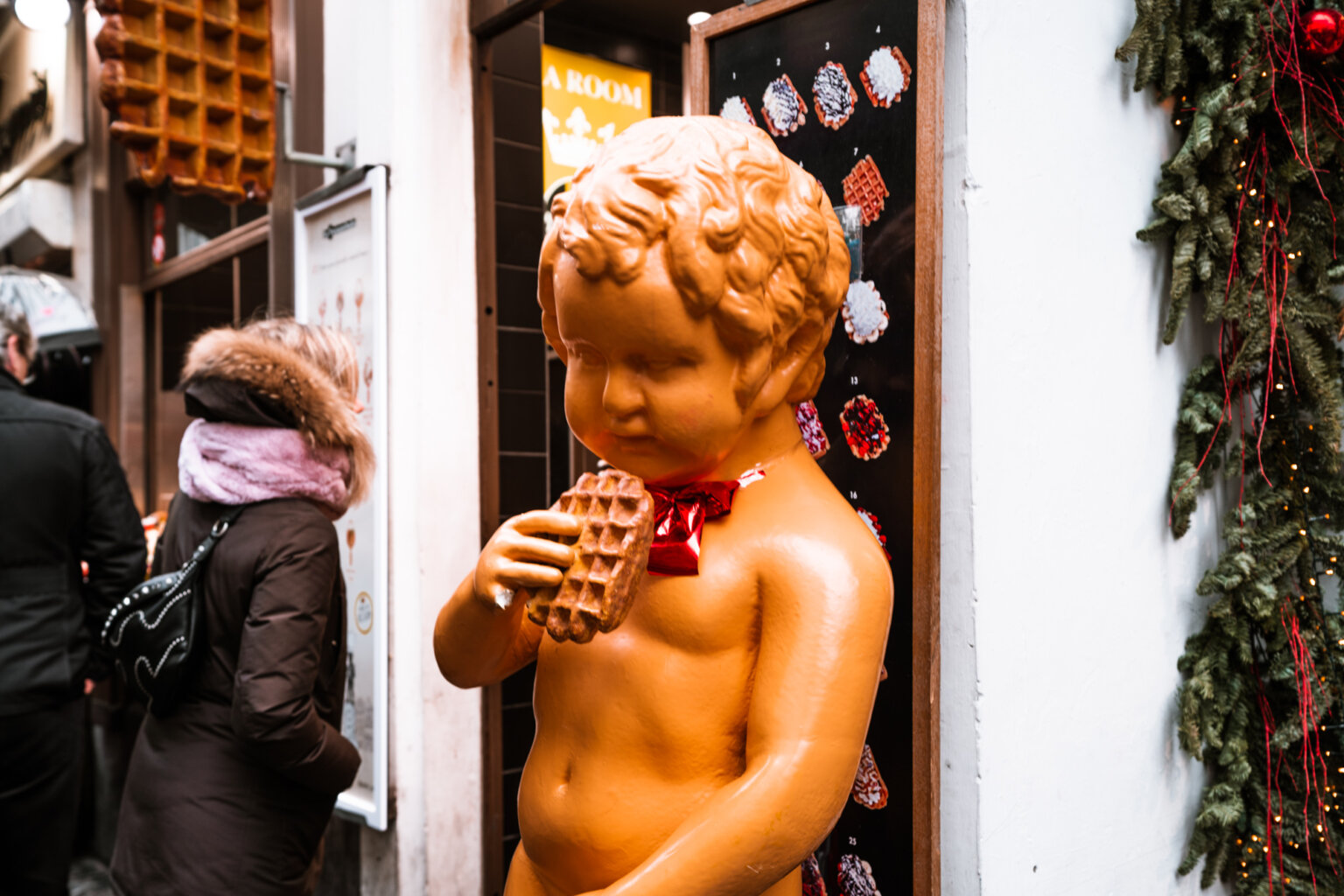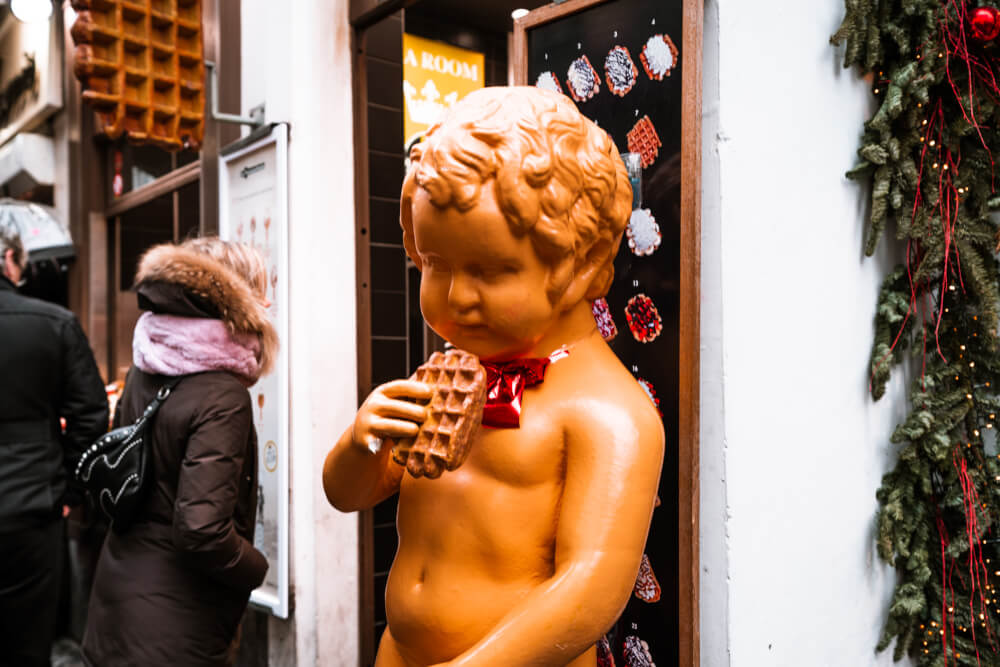 International Street Food
One of the great things about Brussels as a city is how international it is, and you get a real taste of that while walking around the markets (literally).
During my explorations, I spotted everything from Russian pelmeni and French escargots to grilled Balkan skewers and Lebanese pastries. If you want to take your taste buds on a worldwide tour, Brussels' Christmas market scene is the perfect place to do just that.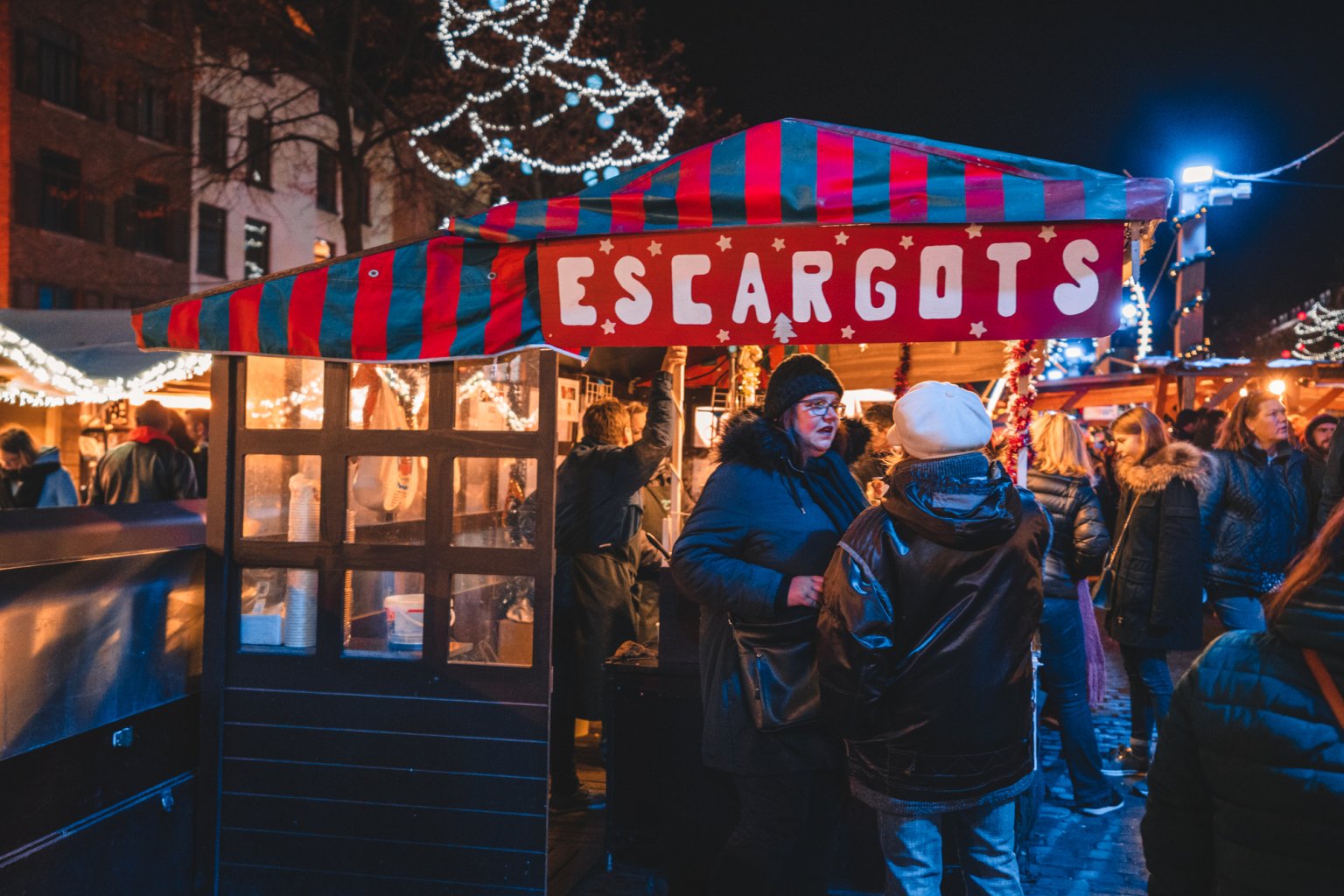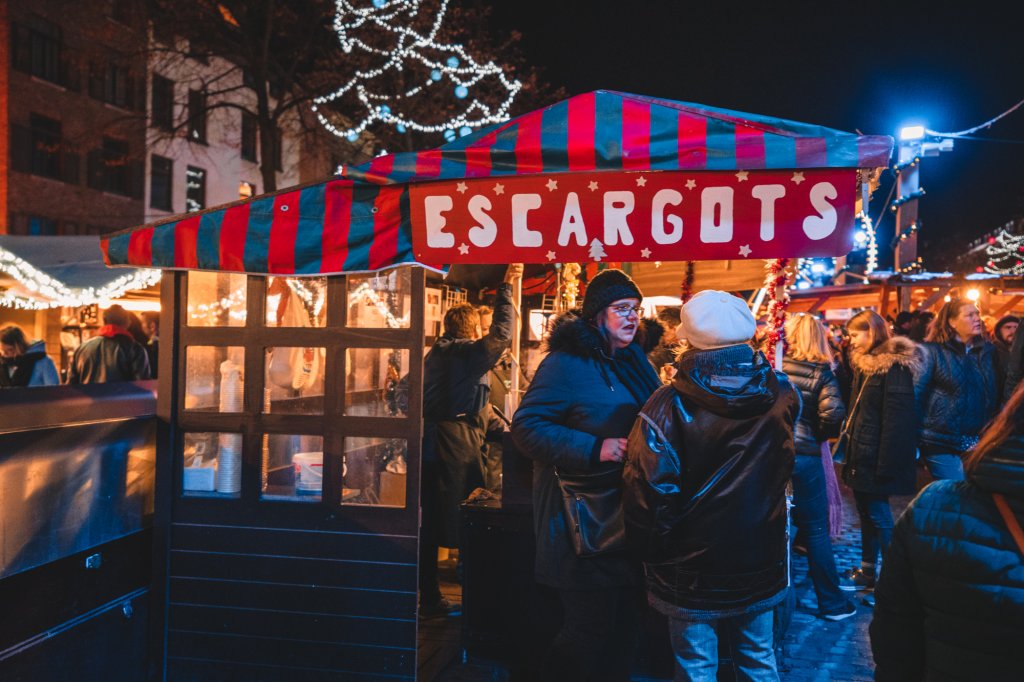 What to Buy at Brussels Christmas Market
There's a full vendors list on the official Winter Wonders website, but here is an idea of the cool gifts and goodies you'll be able to find at the market's many stalls:
Belgian delicacies to take home like liqueurs and spreads
Unique gifts like colour-changing mugs, soap flowers, and handmade jewelry
Beautiful home decor items like rugs and decorative garlands
Artisanal craft items like hand-carved bowls and hand painted boxes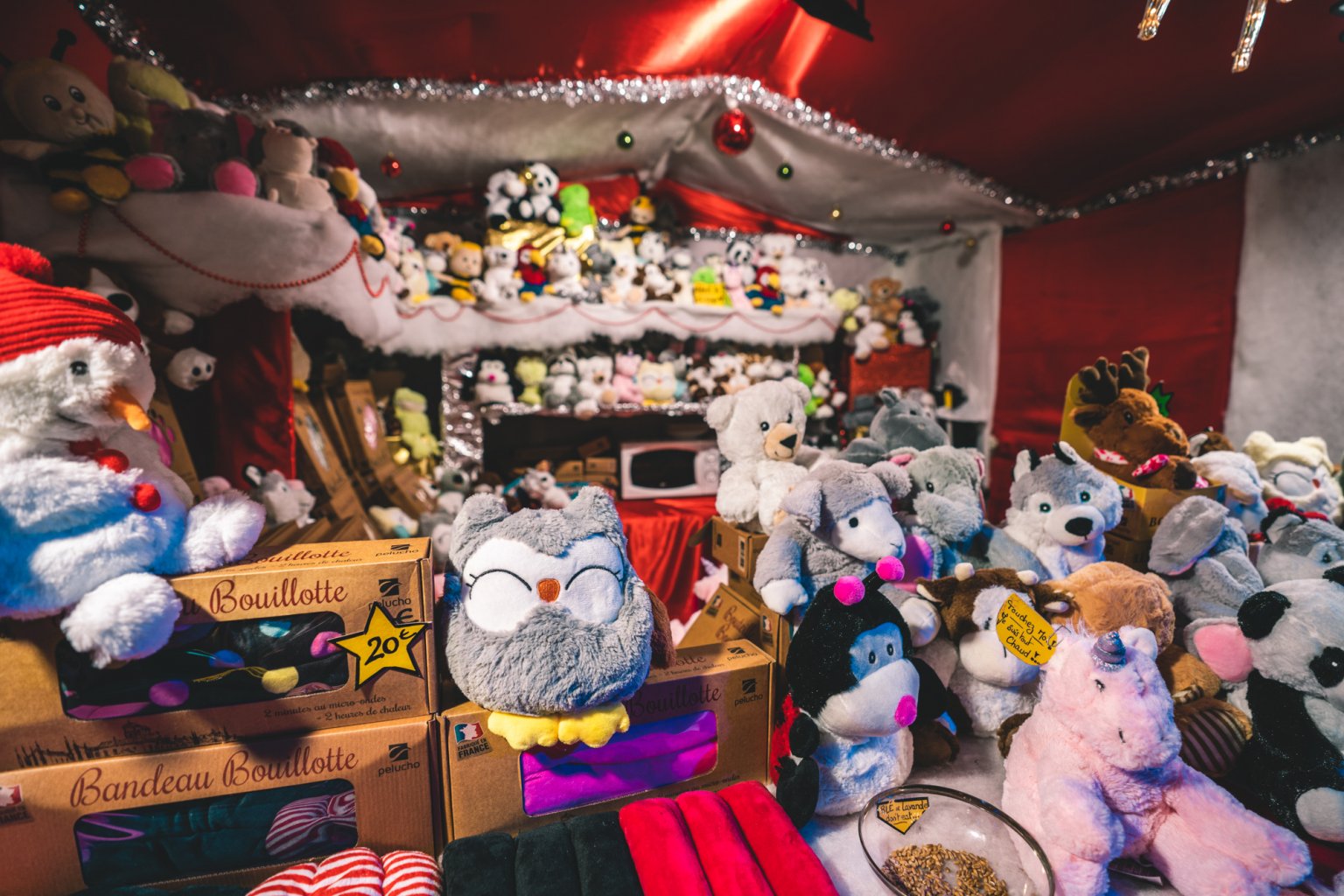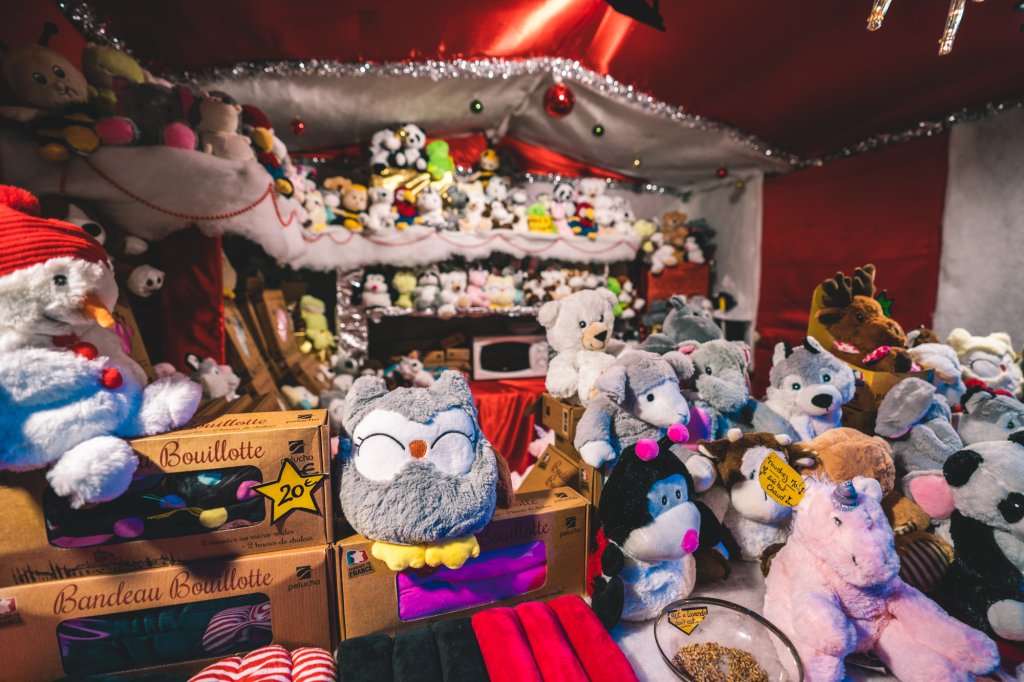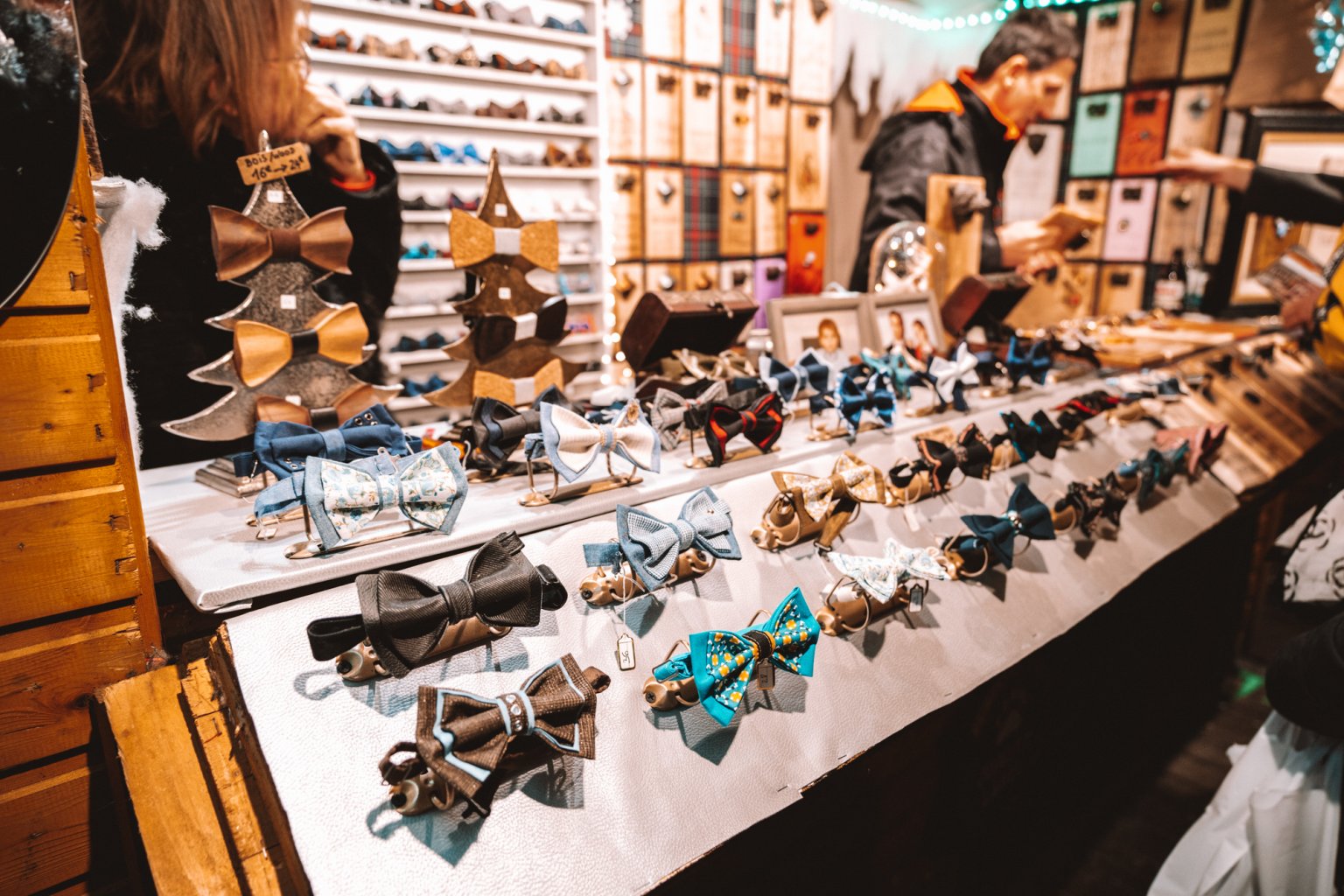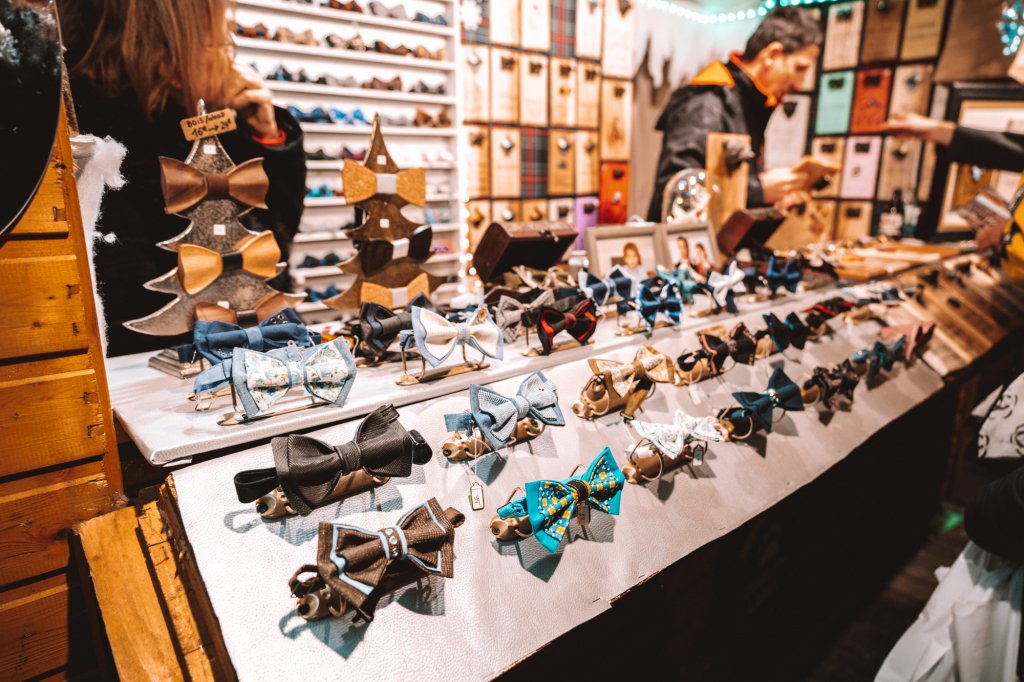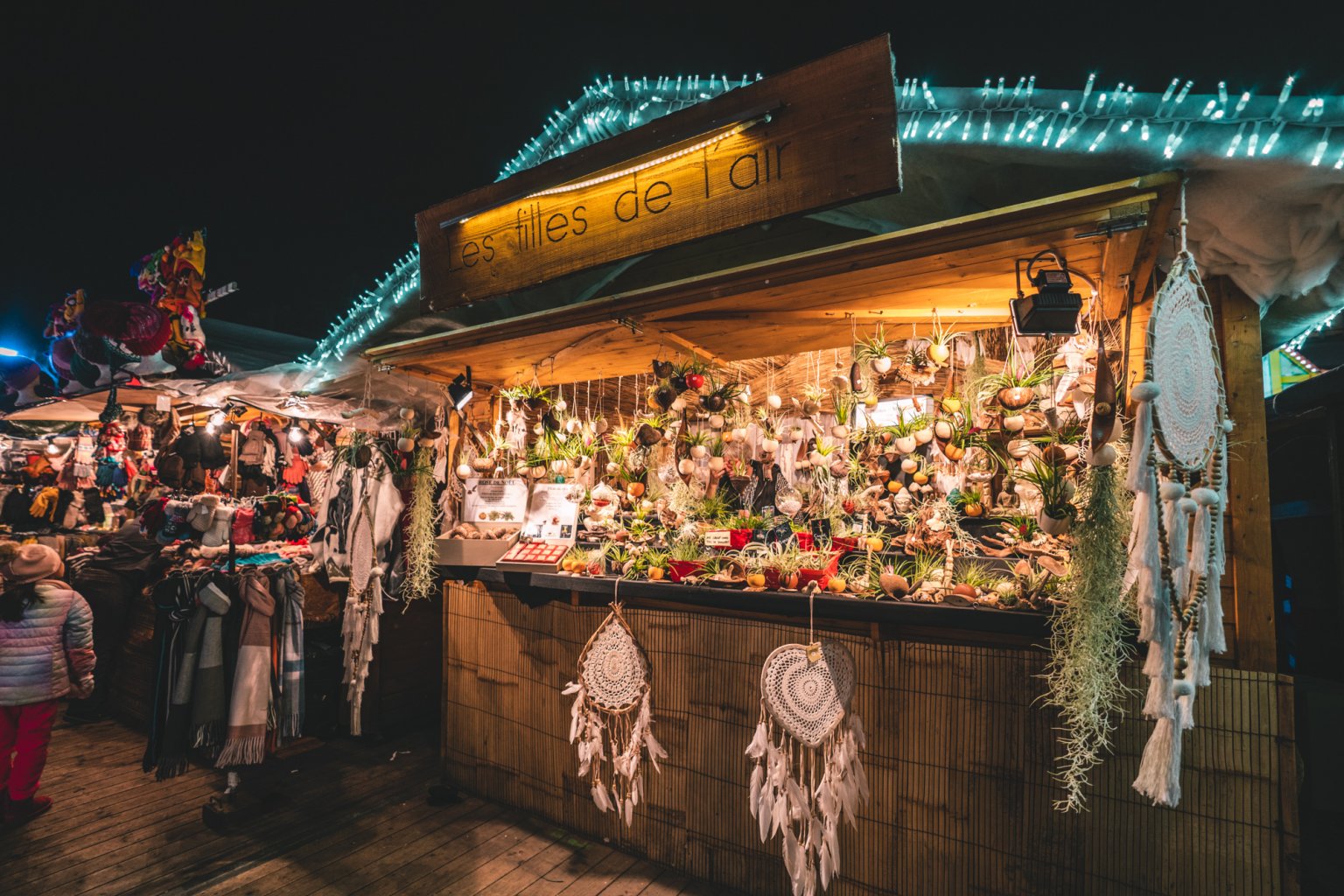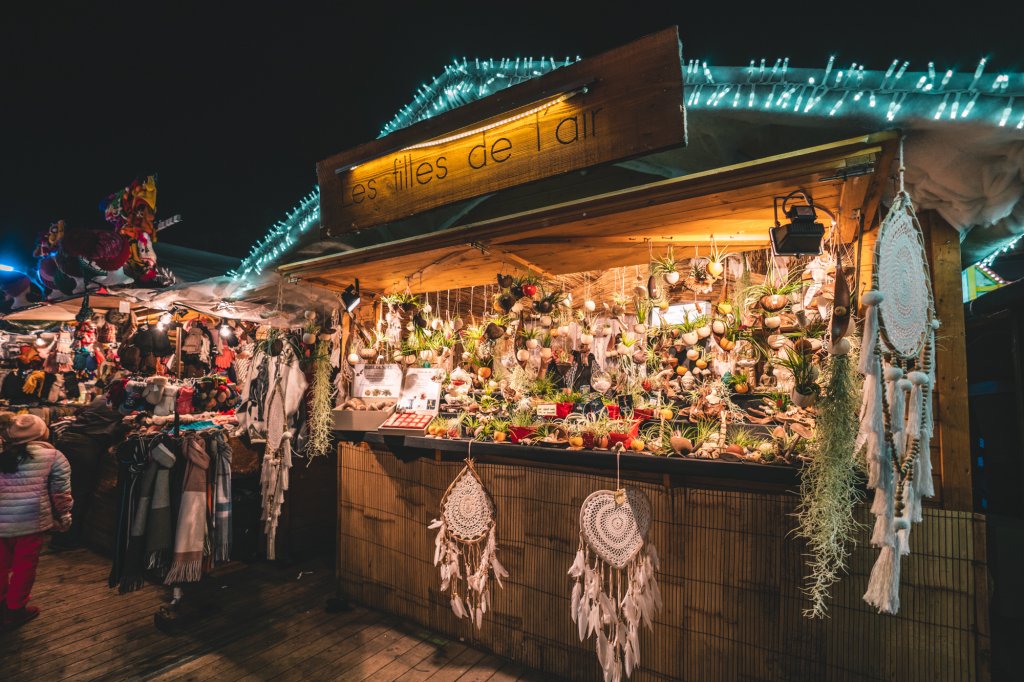 Any more questions about the Brussels Christmas Market & Winter Wonders?
I hope you enjoyed this Brussels Christmas Market review! It's a big market with a lot of overwhelming options, so I hope this broke everything down nice and clearly for you. Have a magical trip!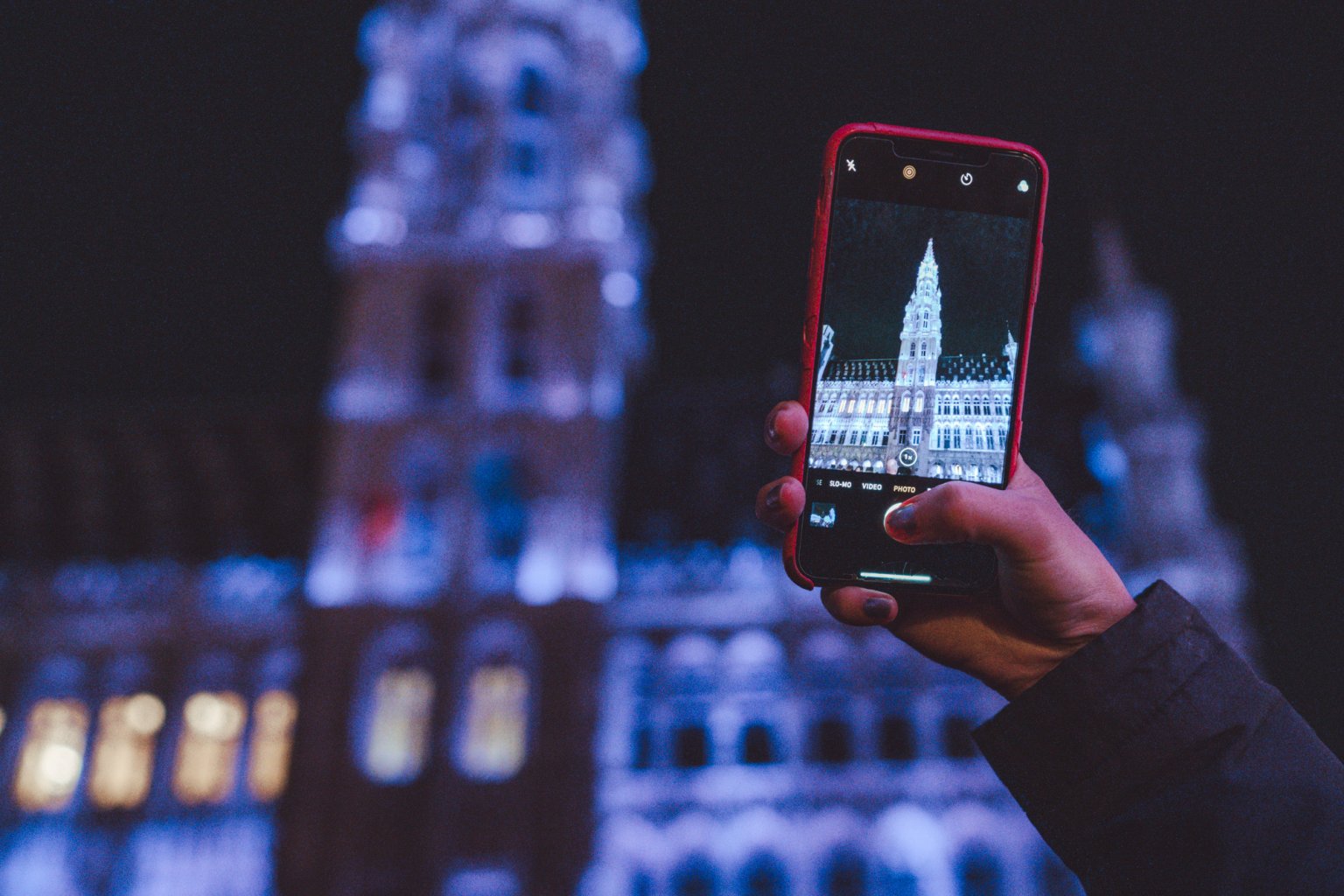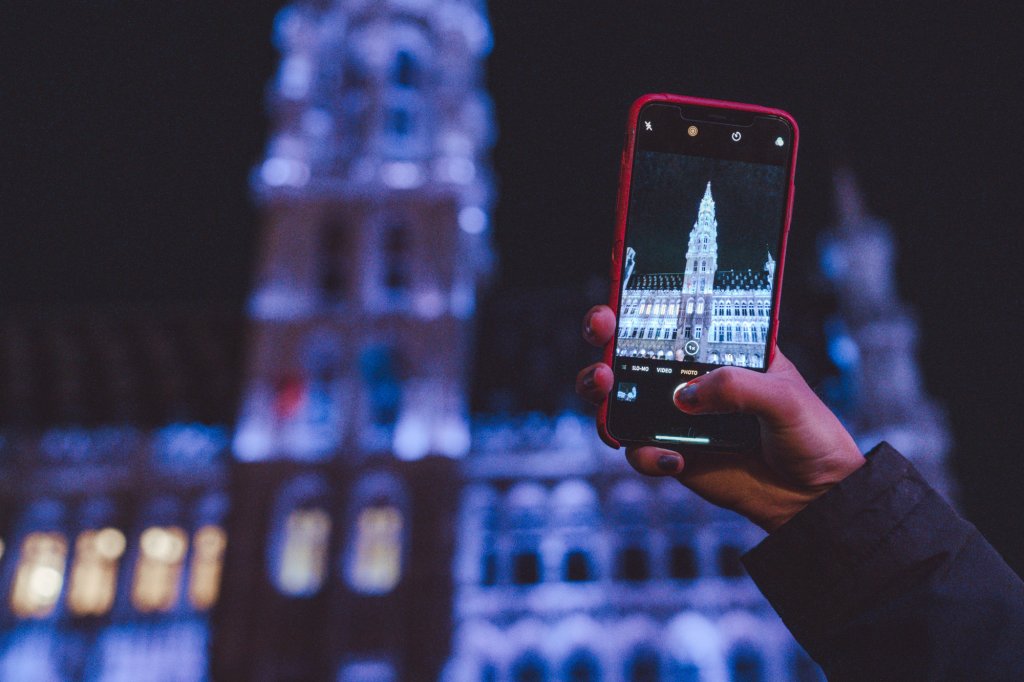 My Go-To Travel Favourites: