*FYI - this post may contain affiliate links, which means we earn a commission at no extra cost to you if you purchase from them. Also, as an Amazon Associate I earn from qualifying purchases. Check out our Privacy Policy and Disclosure. for more info.
I've made it no secret that Switzerland is one of my favourite countries, so I figured it's about time to reveal why!
Well, let me ask: where else can you find a place that has some of the most scenic train rides in the world, landscapes that inspired J.R.R. Tolkien, real-life Disney castles, and the birthplace of groundbreaking innovations like the world wide web?
My friends, only Switzerland can offer that!
So, in the spirit of showcasing some of the best things to do in Switzerland, here are some epic must-dos that are unique to this country.
From stunning train rides to sheep beauty pagents, read on for a list of things you can do in Switzerland that you can't do anywhere else in the world.
1. Hike through the landscapes that inspired J.R.R. Tolkien
Though he was just 19 when he visited Switzerland, it is said that iconic author J.R.R. Tolkien's hike through the Lauterbrunnen Valley served as a key inspiration for the mystical land of Rivendell.
In 1911, Tolkien and some friends hiked from Interlaken to Lauterbrunnen, a trip that he has written about in surviving letters which show how the epic landscapes inspired his own works. Bilbo's journey is similar to his own, while the idyllic valley of Lauterbrunnen is very similar to Elrond's home of Rivendell.
The construction of the Jungfrau Railway is also thought to have influenced Tolkien when writing about the Fellowship's trip through the mines of Moria, and the terrifying Balrog they encounter! If you want to experience stepping inside Middle-Earth while in Switzerland, make sure to do so in the Lauterbrunnen Valley.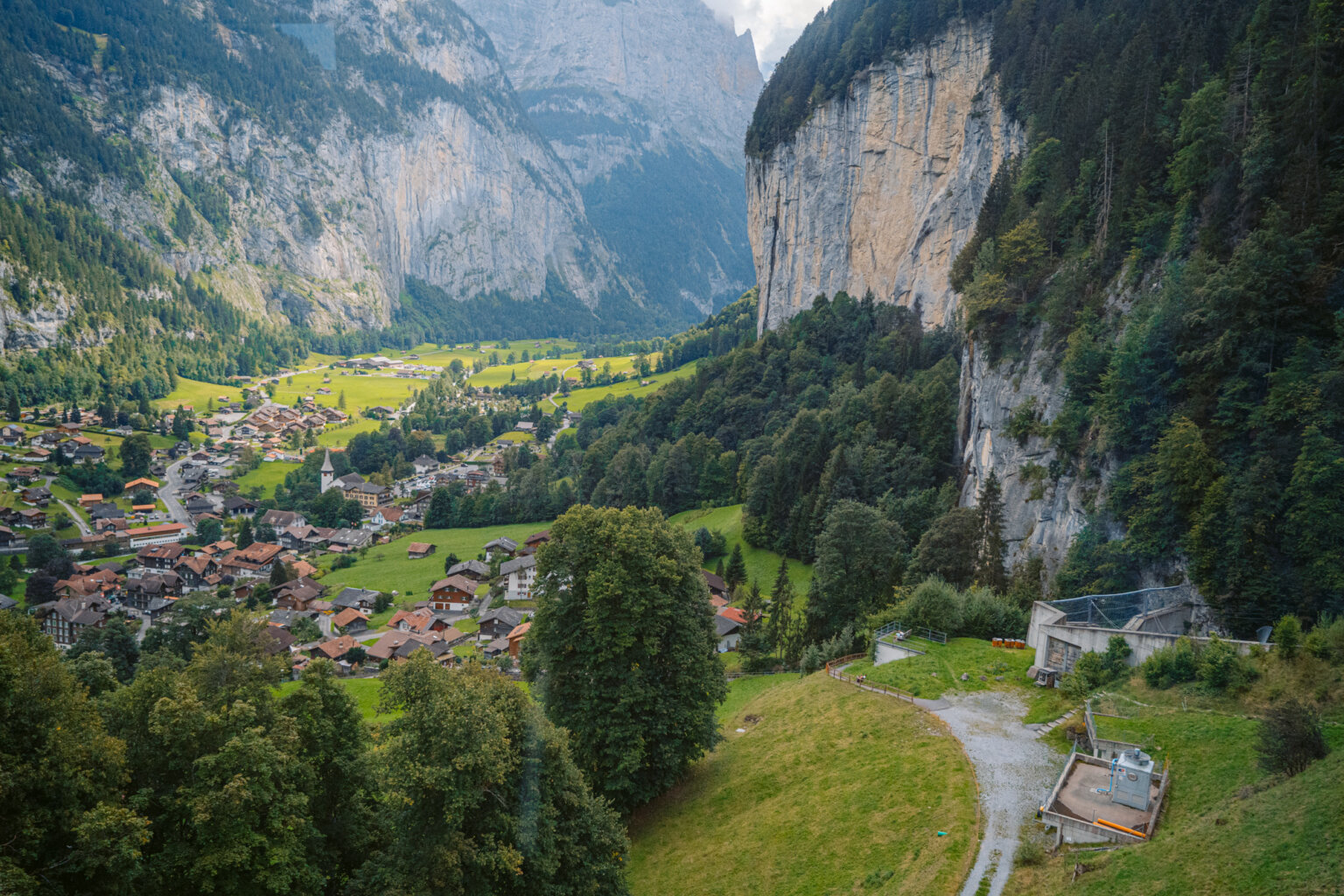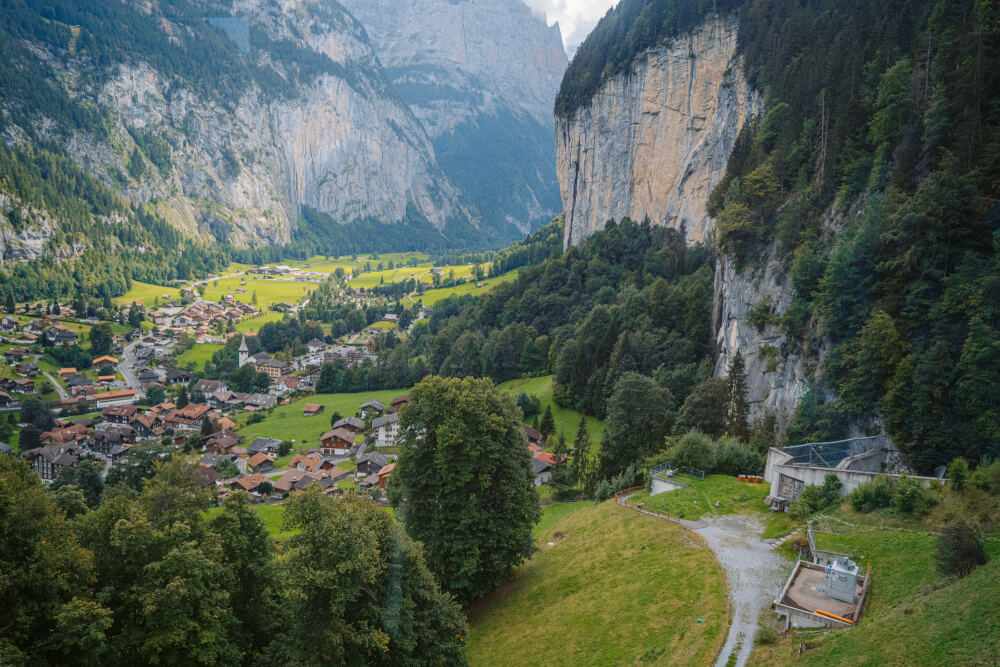 2. Marvel at the most photographed mountain in the world
Known best perhaps for gracing the boxes of triangular chocolate, the epic Matterhorn in Zermatt, Switzerland is one of the most instantly recognizable mountains in the world… and trust me, seeing it in real life inspires an irrational sense of glee (and an instant craving for Toblerone).
The Matterhorn stands at a whopping 14,692 feet (4,478 meters) tall, making it one of the most iconic peaks in the world. It's also one of the most challenging mountains to climb. Only experienced mountaineers should even think about attempting it, and even they need to be in top-notch shape.
Now, if you're not up for risking life and limb to conquer the Matterhorn, don't worry. There are plenty of ways to enjoy this bad boy without becoming a mountaineer.
From Zermatt, you can take a cable car or a cogwheel train up to Gornergrat or Klein Matterhorn. These spots offer breathtaking panoramic views of the mountain, and you can snap all the Instagram-worthy pics you want without breaking a sweat.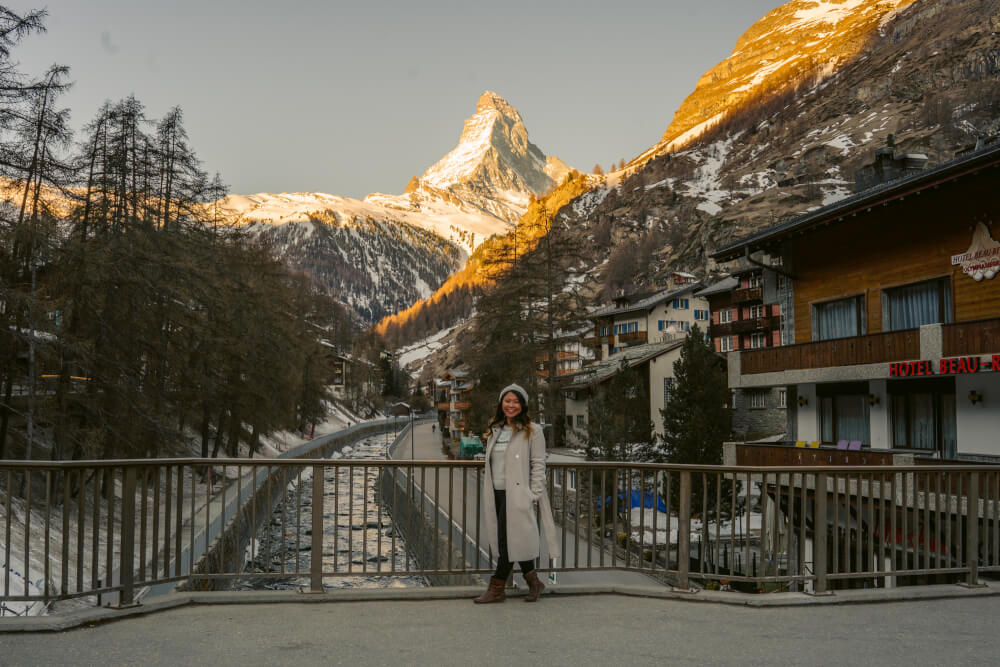 3. Walk across the world's only peak-to-peak suspension bridge
A suspension bridge linking two mountaintops? Why not?
Conquering the Tissot Peak Walk is another unique thing to do in Switzerland, with 107m of thrilling (swinging) bridge to meander.
Opened in 2014, this fun attraction links to the futuristically named Glacier 3000 with Scex Rouge, and is the only bridge of its kind in the world. So, let's shove those fears of heights away for the sake of a memorable Swiss must-do.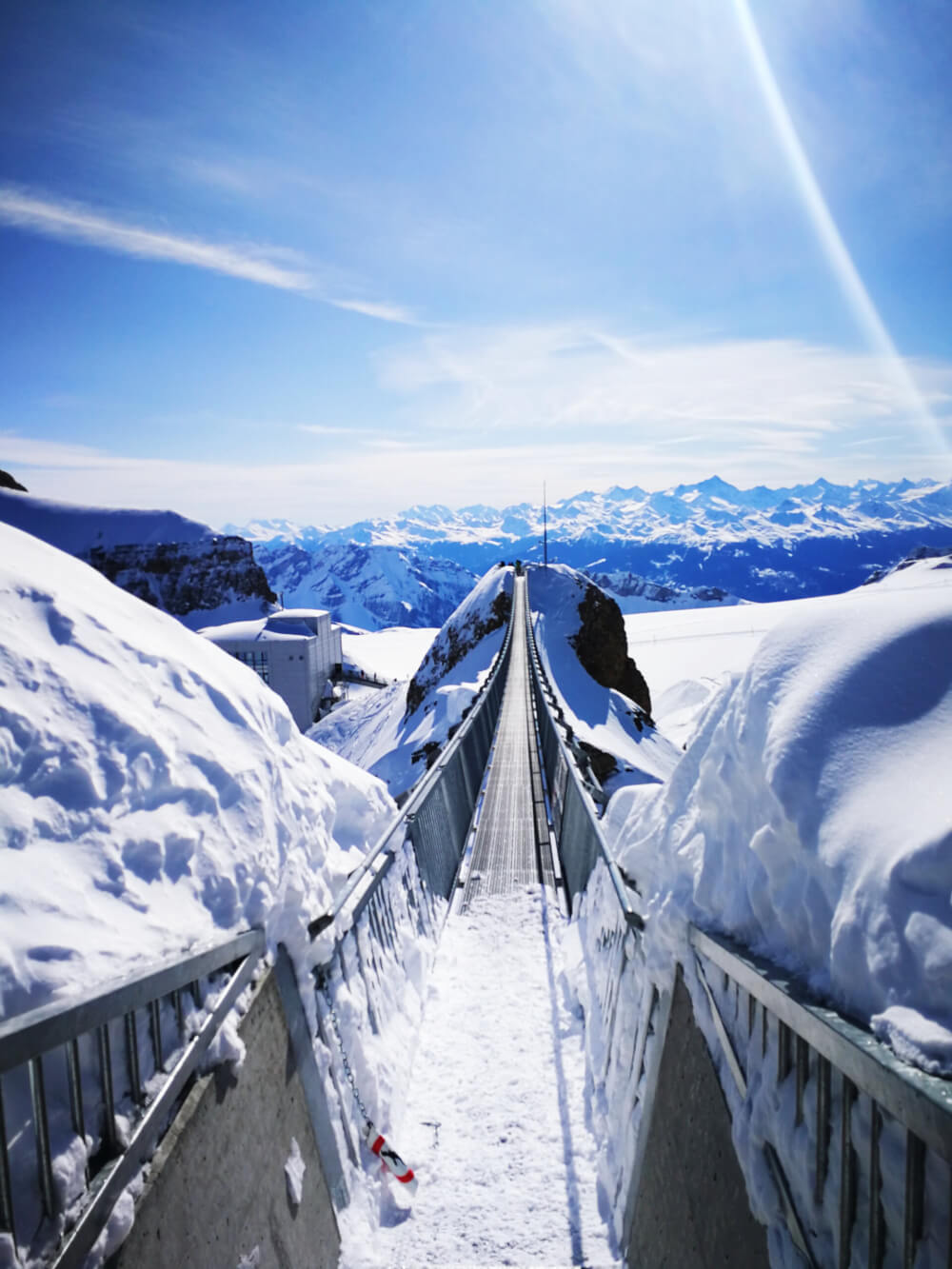 4. Or walk across the world's longest suspension foot bridge
My sincere apologies to those with a fear of swinging bridges – Switzerland has yet another unique suspension bridge attraction worth noting, and this one happens to be the longest one for pedestrians in the world!
Connecting Zermatt and Grächen, the Charles Kuonen Suspension Bridge goes on for a staggering 494 metres, which gives you plenty of time to contemplate your mortality.
What fun!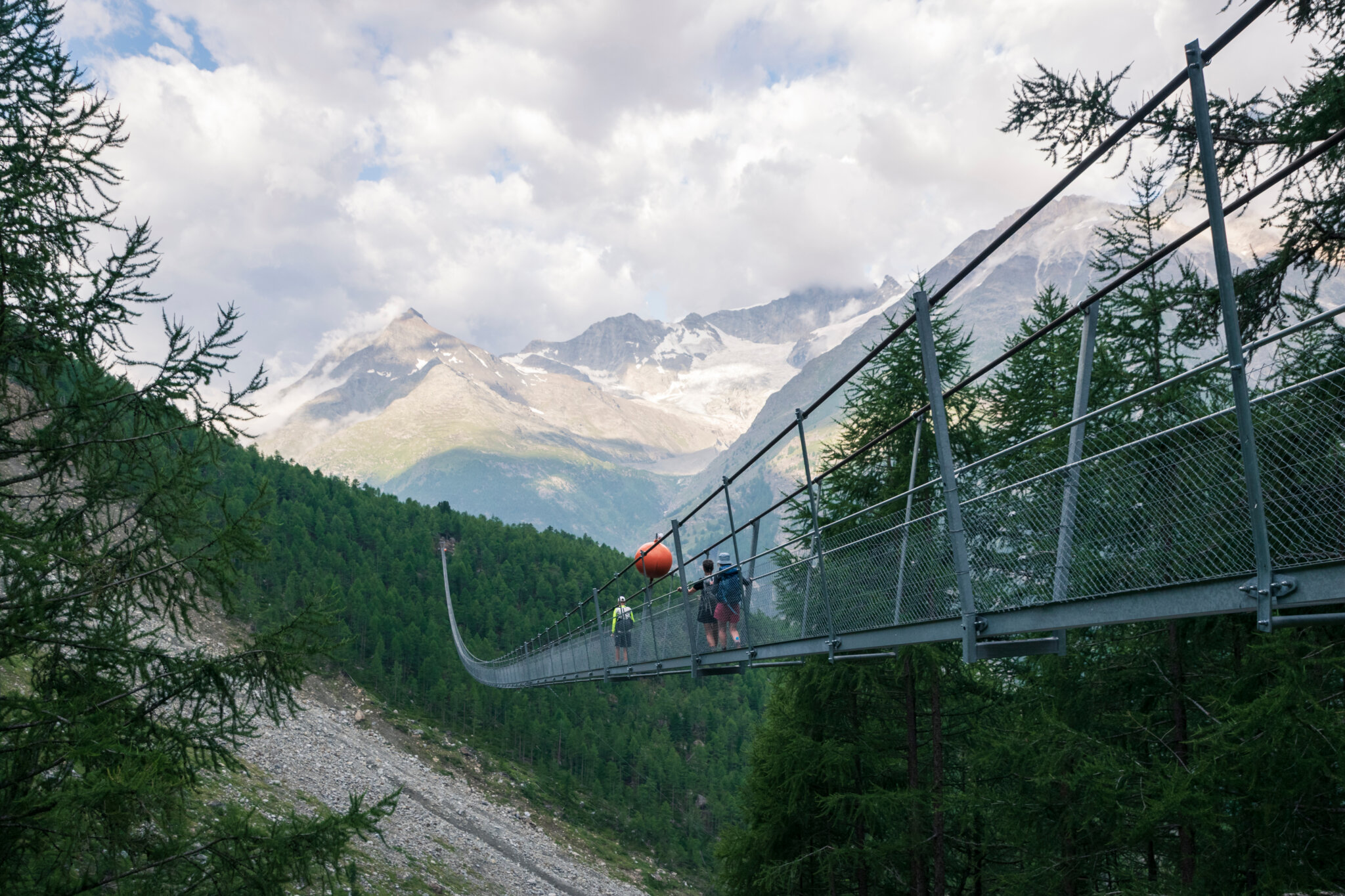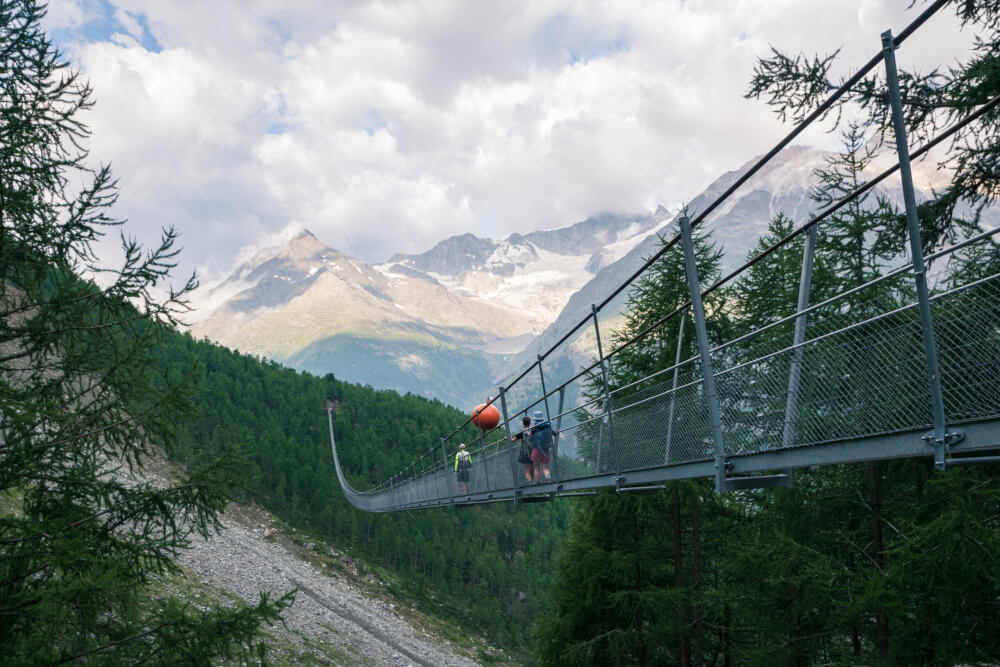 5. Visit Prince Eric's Little Mermaid Castle
As a child who religiously watched The Little Mermaid on repeat (sometimes multiple times daily, as per my parents), I was beside myself when I discovered that the inspiration for Prince Eric's castle is REAL and looks fairly close to the actual, animated deal.
… So now I pass that knowledge on to you.
The beautiful Château de Chillon (or Chillon Castle) has been around for over a thousand years, with its roots dating back to Roman times. It's perched on the shores of Lake Geneva, near the town of Montreux, which is known for its famous jazz festival.
Getting there is a breeze, whether you're staying in Montreux or even in Geneva, which is just a scenic train ride away. Once you arrive, you can explore the castle's nooks and crannies, wander through its medieval halls, and even check out the dungeons where they used to lock up unlucky prisoners.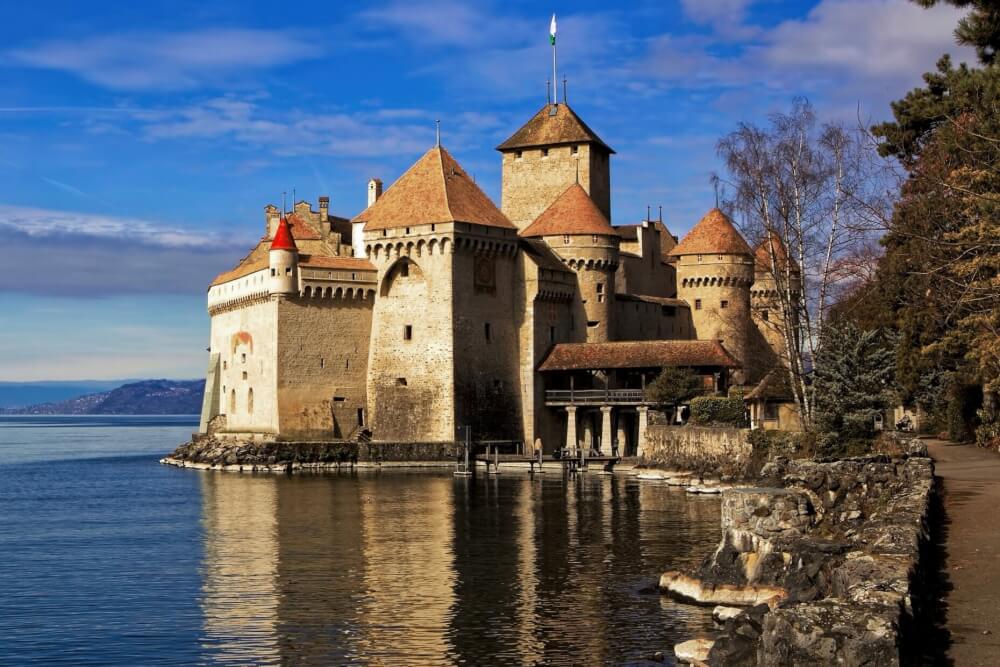 6. Get lost in the world's largest natural maze
Keen to get lost in a 3km maze? Then the Evionnaz Adventure Labyrinth may be worth a visit!
Known as the largest natural maze in the world, this beast of a labyrinth is made of over 18,000 Thuja conifers, artfully arranged in a messy tangle of confusion and whimsical Swiss-themed touches.
Of course, it'd be a waste to not turn this thing into an actual nightmare for Halloween, so you can stop by around that time to find it full of goblins and monsters. Otherwise, maybe come during a tamer time of year.
From above, it doesn't look too threatening at least!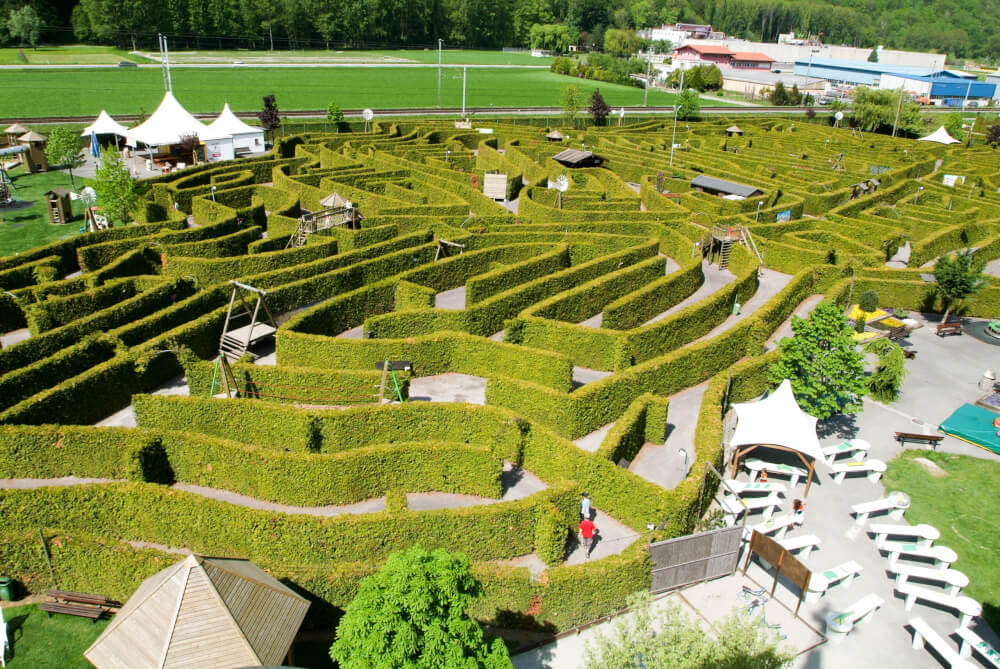 7. Bungee jump where James Bond did in Golden Eye
If the image of (Pierce Brosnan's) James Bond leaping from that giant dam in the opening scene of GoldenEye isn't seared into your memory, then congrats – you're probably a young person, which is nice.
But also not nice, because you don't quite understand the gravity of this next unique Switzerland must-do.
… Because yes, my James Bond nerds, you CAN in fact jump off the Verzasca Dam yourself, all 220m (721 ft) of it.
Appropriately, it is known as the GoldenEye Bungee Jump. For reasons incomprehensible to my scaredy cat brain, you can also pay extra to do it at night.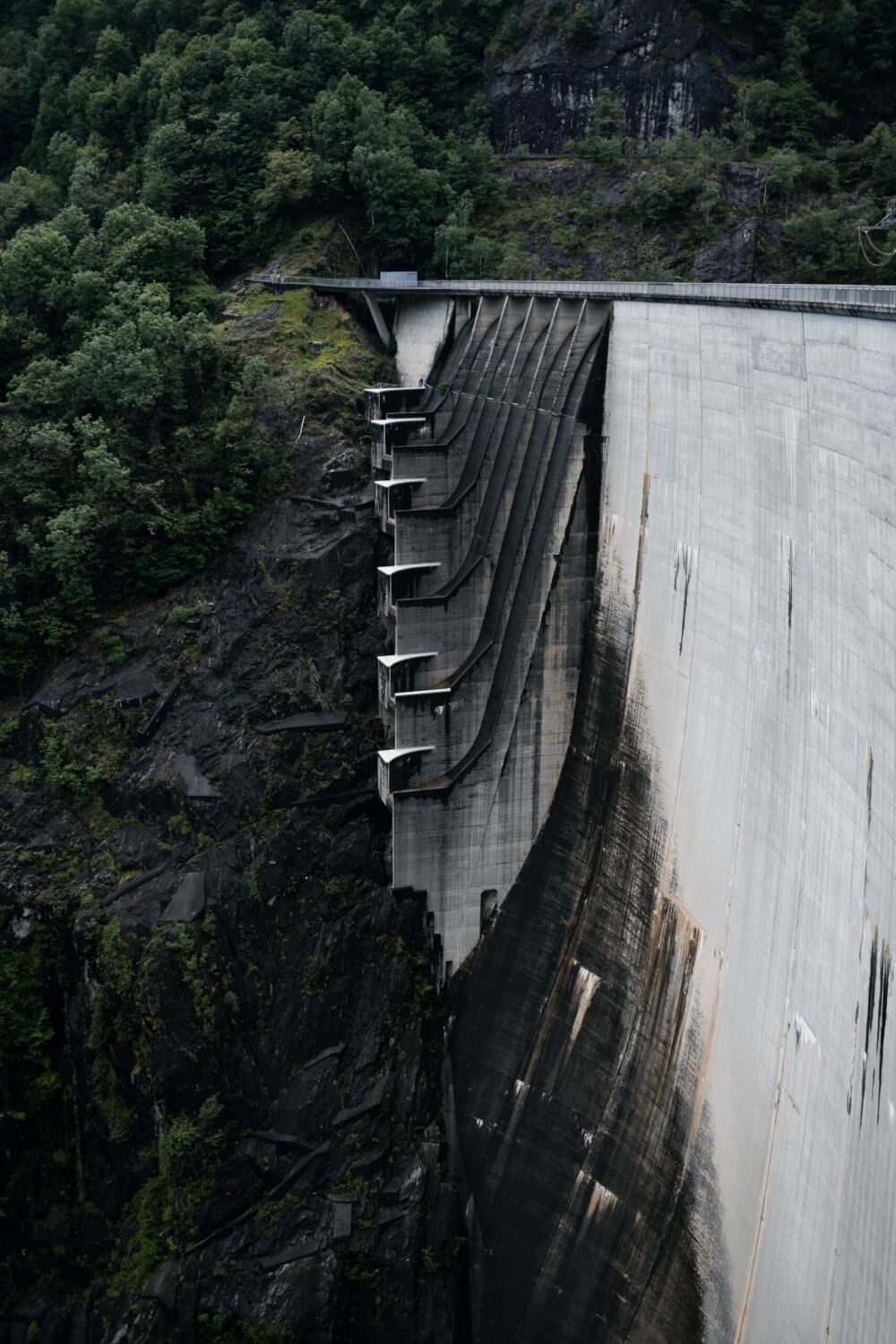 8. Stroll across the world's oldest covered wooden bridge
There are many wonderful things to do in Lucerne, so when I say that walking across an old bridge is one of them, you might wonder if I'm sober.
I'm probably not. But ALSO, this isn't just any ordinary bridge. The Kapellbrücke (Chapel Bridge) in Lucerne is a unique and historic marvel that happens to photograph wonderfully.
This charming covered wooden bridge, originally constructed in the 14th century, stretches gracefully across the Reuss River. What makes it extra special is its 17th-century tower, the Wasserturm, rising proudly in the middle of the bridge.
The bridge itself is also adorned with a series of triangular paintings that depict Lucerne's history, making it a fascinating stroll through time as well.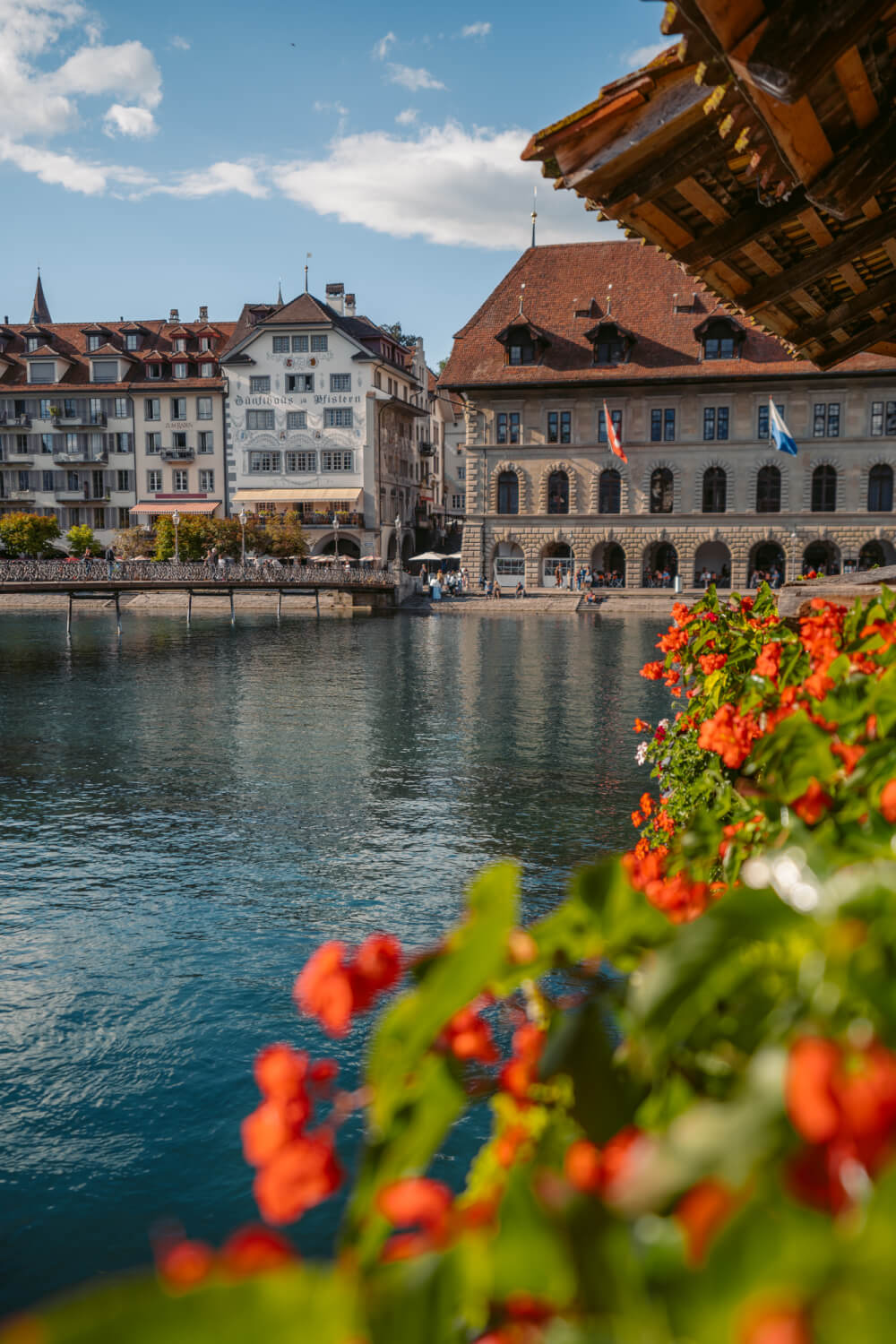 9. Ride the slowest express train in the world
One thing about me is I love a good train ride. I've previously written about Switzerland's most scenic trains, and among them is another unique 'only in Switzerland' experience: the Glacier Express, also known as the slowest express train in the world!
I know a title like that makes it sound awfully boring, but in reality it just gives you more time to soak up the aggressively magical landscapes that dot the route between mega ski resorts, Zermatt and St Moritz.
Along the way, you encounter everything from snow-dusted mountains and terraced vineyards to rocky gorges and ruined castles. It's definitely one of those 'journey is the experience' type things, but well worth it for any train nerds among you.
If you're on the fence though, you can read my full Glacier Express review for more details.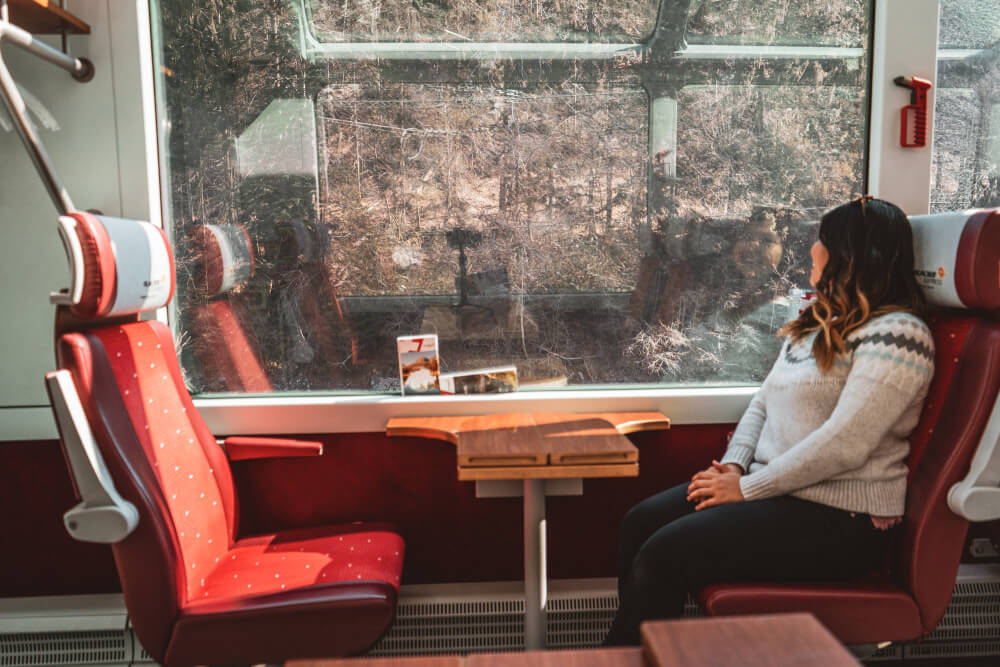 10. Ride the world's first open top aerial cable car to the peak of Mt. Stanserhorn
Ooh yes, more train related Swiss activities! Bring it on.
Another fun one you can only do in Switzerland is a ride on the world's first open top aerial cable car (say that ten times fast). Yep, you can actually ride on top of this cable car up the mountain and while it looks very modern it's actually been operating since 1893!
The ride begins in the charming town of Stans and takes approximately 30 minutes to ascend to the summit of Mt Stanserhorn. As you ascend, you'll be treated to panoramic views of the surrounding Swiss Alps, lush green meadows, and Lake Lucerne glistening in the distance.
Once you reach the summit, you can enjoy even more awe-inspiring vistas from the restaurant, sun terrace and observation deck.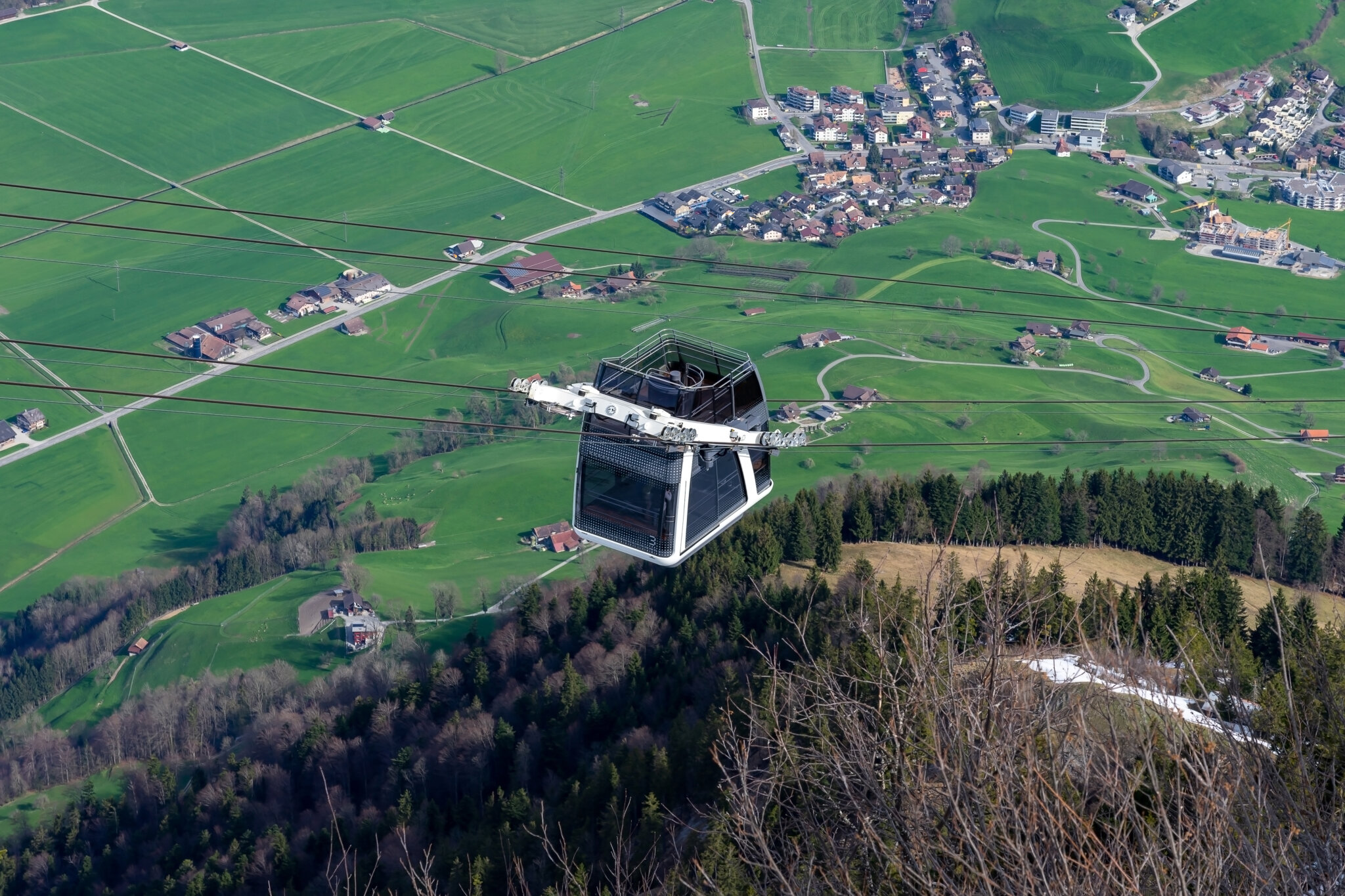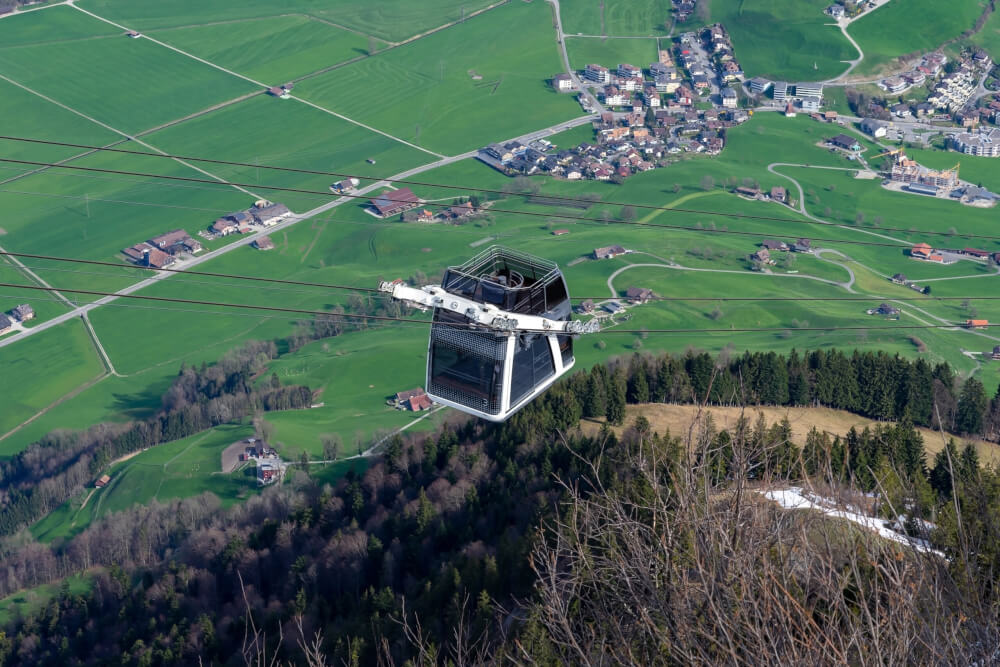 11. Chug through the world's longest and deepest tunnel
Not a fan of the great outdoors? No worries, Switzerland also has you covered if you prefer unending darkness.
That's because this overachieving country is also home to the world's longest and deepest rail tunnel!
Spanning 57km (35 miles), the Gotthard Base Tunnel now plays a crucial role in rail connections, with a depth of 2.3km under the mountain at its deepest point.
It's cool, but also slightly terrifying, so try not to dwell on it too much.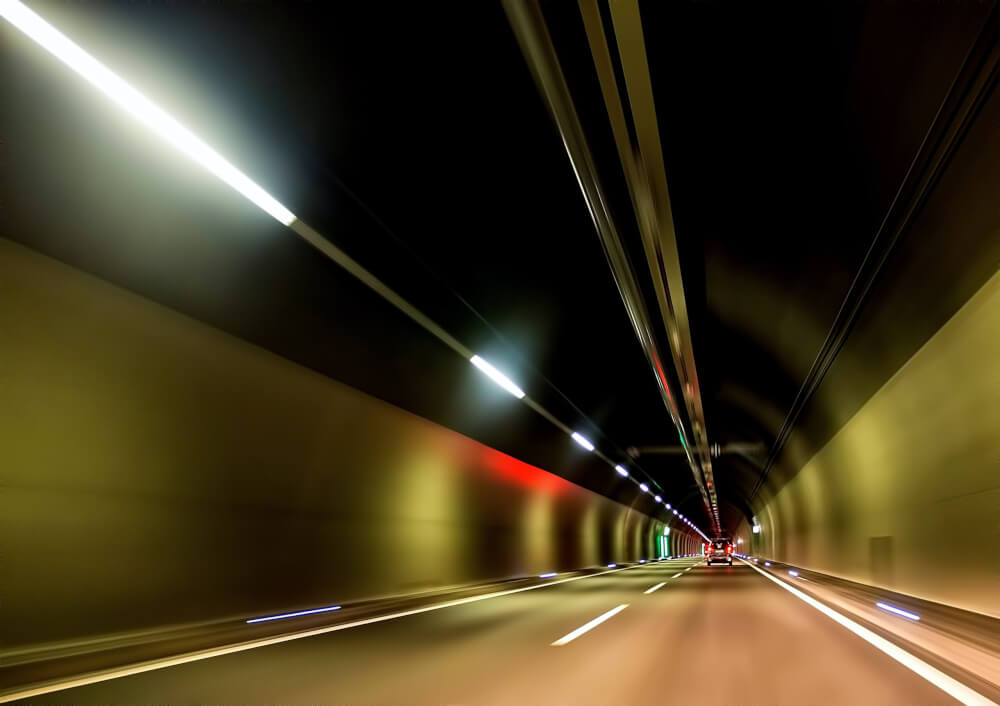 13. Ride the world's steepest cogwheel train
With a maximum gradient of 48 degrees (which if your brain can't compute, is absurdly steep), the Pilatusbahn near Lake Lucerne is an engineering marvel known as the steepest cogwheel train in the world.
In operation since 1889, the ride itself provides a thrilling ascent, taking you from the shores of Lake Lucerne to the summit of Mount Pilatus.
The cool factor here is not just the incredible engineering but also the unforgettable vistas you'll encounter along the way. As you ride the train up you'll be treated to panoramic views of Lake Lucerne, the surrounding Alps, and even glimpses of the city of Lucerne below.
Once you reach the summit, you can explore the mountaintop attractions, including hiking trails and restaurants with even more spectacular views.
To visit Pilatus Railway, you can take a boat to Alpnachstad and then hop on the railway, or you can reach the base station by train from Lucerne.
14. Visit a living museum dedicated to Saint Bernards
If you're like me and one of your biggest goals in Switzerland is seeing as many Saint Bernards as possible, I have news.
There's a place called Barryland, and… it's a museum dedicated to all things Saint Bernard.
Barryland is named after the legendary St. Bernard dog, Barry, who was famous for his heroic mountain rescue missions in the Alps during the 19th century. The museum showcases the history of the St. Bernard breed, their role in mountain rescue, and the story of Barry himself.
Not only that! You can book fun excursions where you hike with St Bernards in the mountains. You can also learn about the breeding and training of these beautiful dogs and get a glimpse into their daily lives. It's definitely a unique opportunity to get up close and personal with these gentle giants!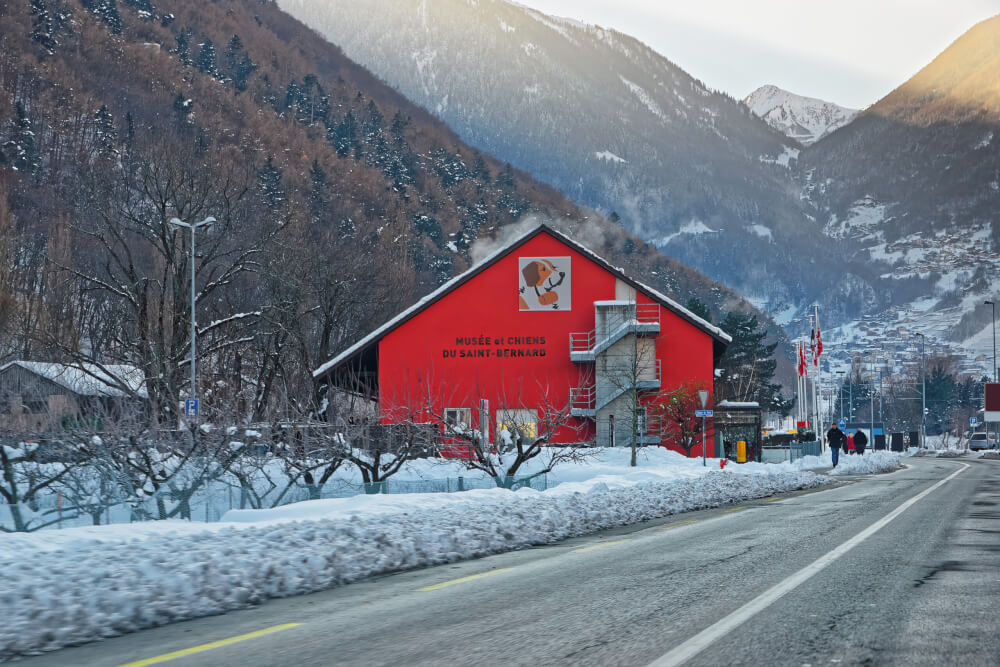 15. Visit the world's tiniest museum, dedicated to things that can fit in a pants' pocket
Of all the great things to do in Basel, one of my personal favourites is simply a visit to the world's smallest museum – the Hoosesagg Museum (Pants Pocket Museum) located on Imbergässlein 31.
Measuring only 2×2 ft, this tiny museum is housed in a window that showcases new collections (from wooden spoons to mini London buses) every month… and the kicker is, anybody can apply to have their collection displayed there, so long as there are more than 30 items and they are no larger than the size of one's palm.
So yes, make sure you stop by. It's adorable.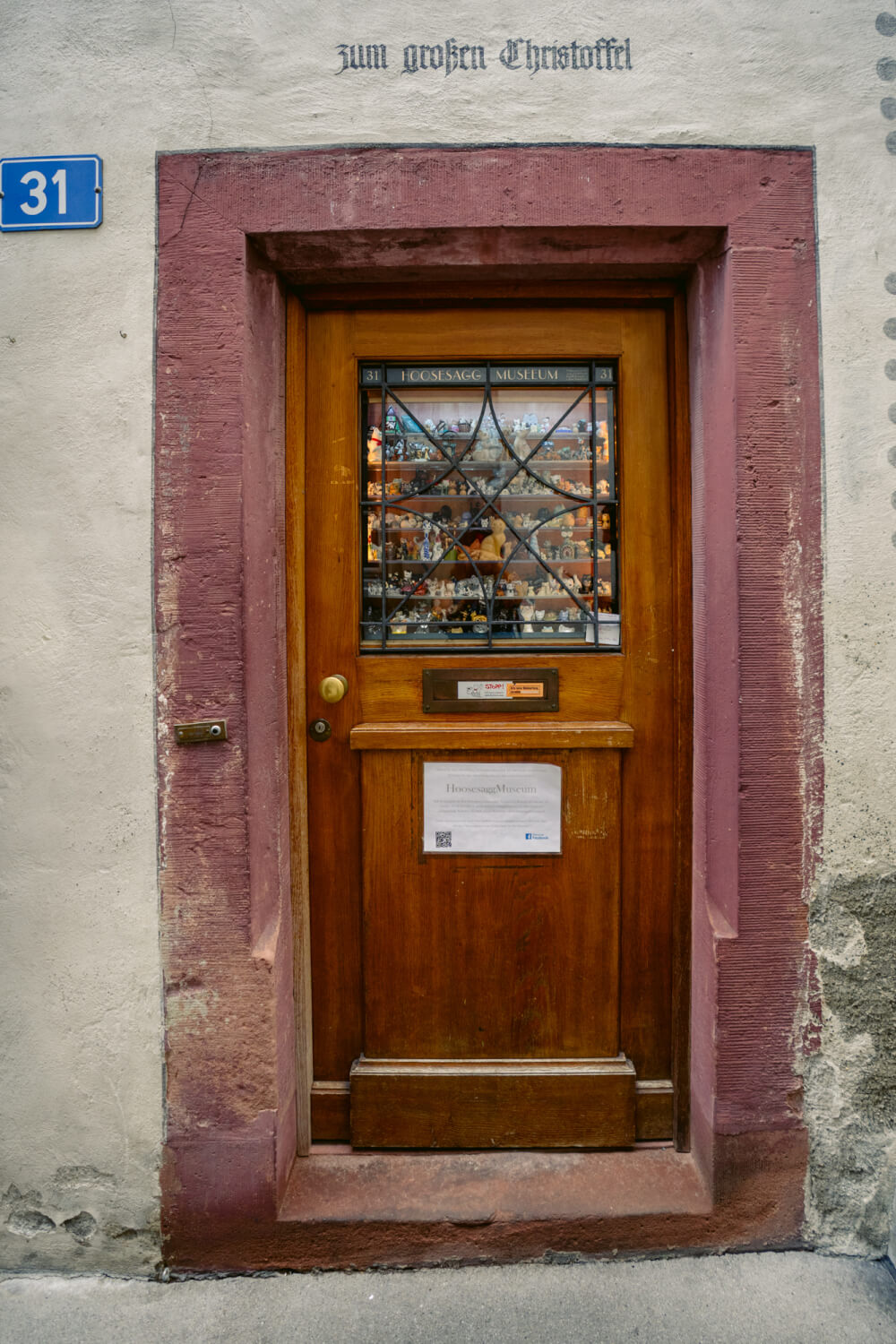 16. Drink at a bar devoted to aliens
The Giger Bar is one of the most unique things to do in Chur, Switzerland's oldest city.
Designed by the renowned Swiss artist H.R. Giger, who is best known for his work on the film "Alien," the bar is a masterpiece of biomechanical and dark fantasy aesthetics. The interior is like stepping into another world, with walls, ceilings, and furniture that seem to meld organic and mechanical elements seamlessly. It's a bit eerie, a bit futuristic, and undeniably captivating.
What sets the Giger Bar apart is not just its striking visual design but also the ambiance it creates. Whether you're sipping a cocktail or enjoying a meal, you're surrounded by the artist's imaginative and otherworldly creations.
They also have a location in Gruyères if you happen to be there and want to visit.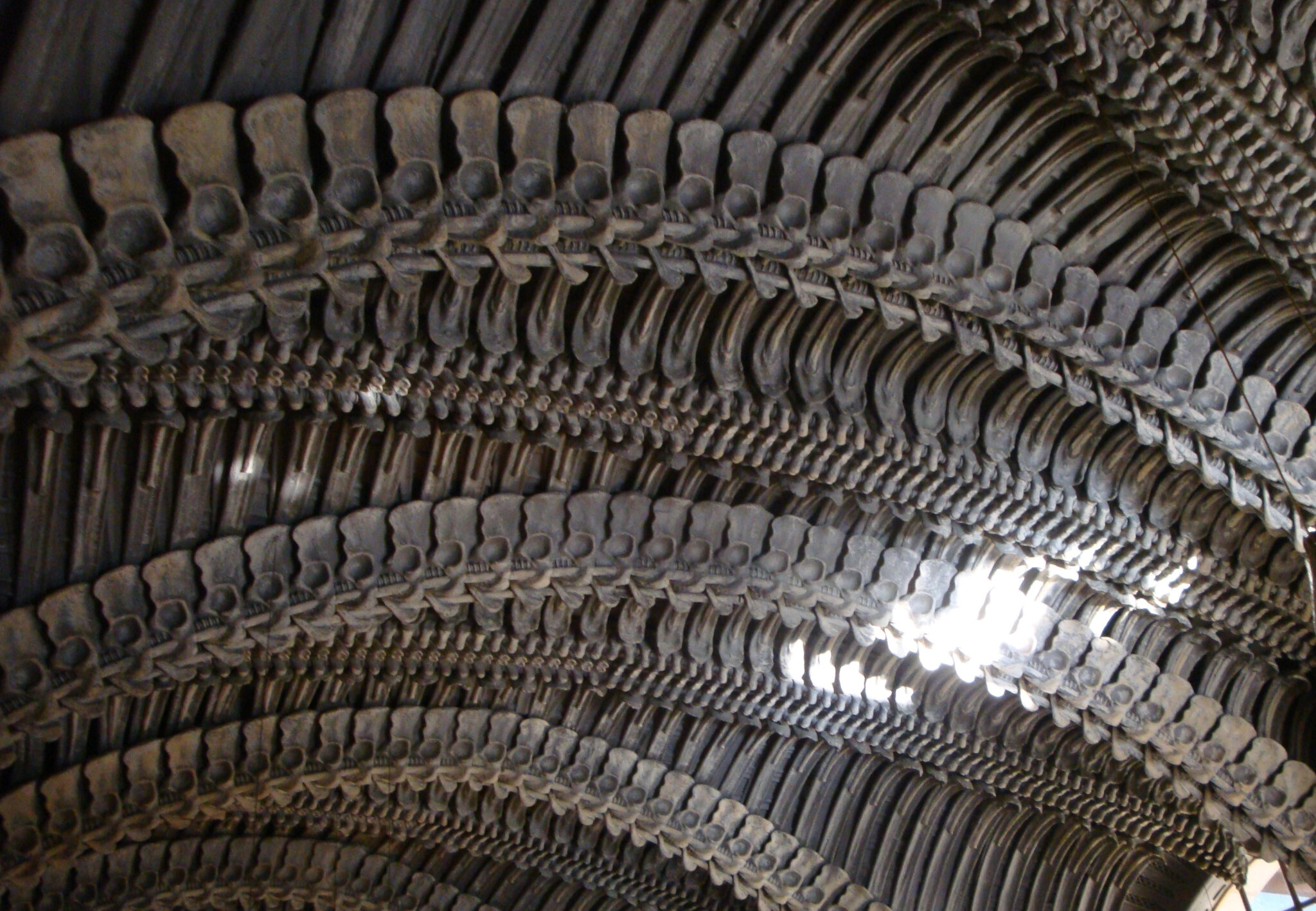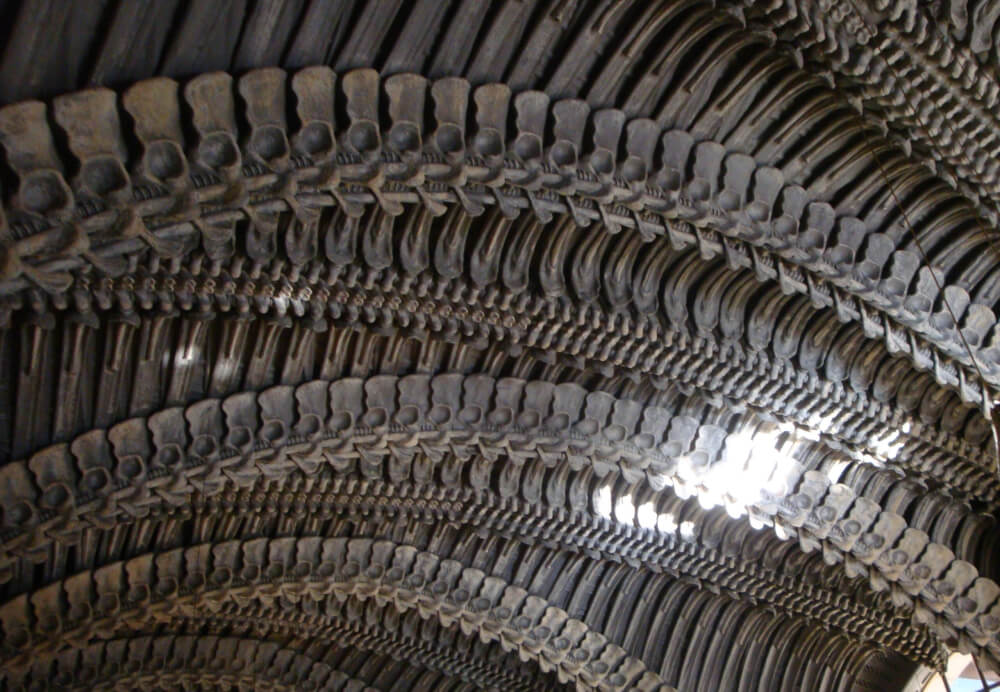 17. Stand where three countries meet
Hoping to stand in three countries at once? Well, in Basel, you can!
The Dreiländereck (Three Countries' Corner) in Basel marks the meeting point of Switzerland with its neighbours France and Germany. You'd think such a point may be easy to miss, but luckily they've marked it with a futuristic metallic rocket-looking like thing.
So, go secure your bragging rights as the person who managed to visit three countries at the same time (even if it's just your foot that's doing it).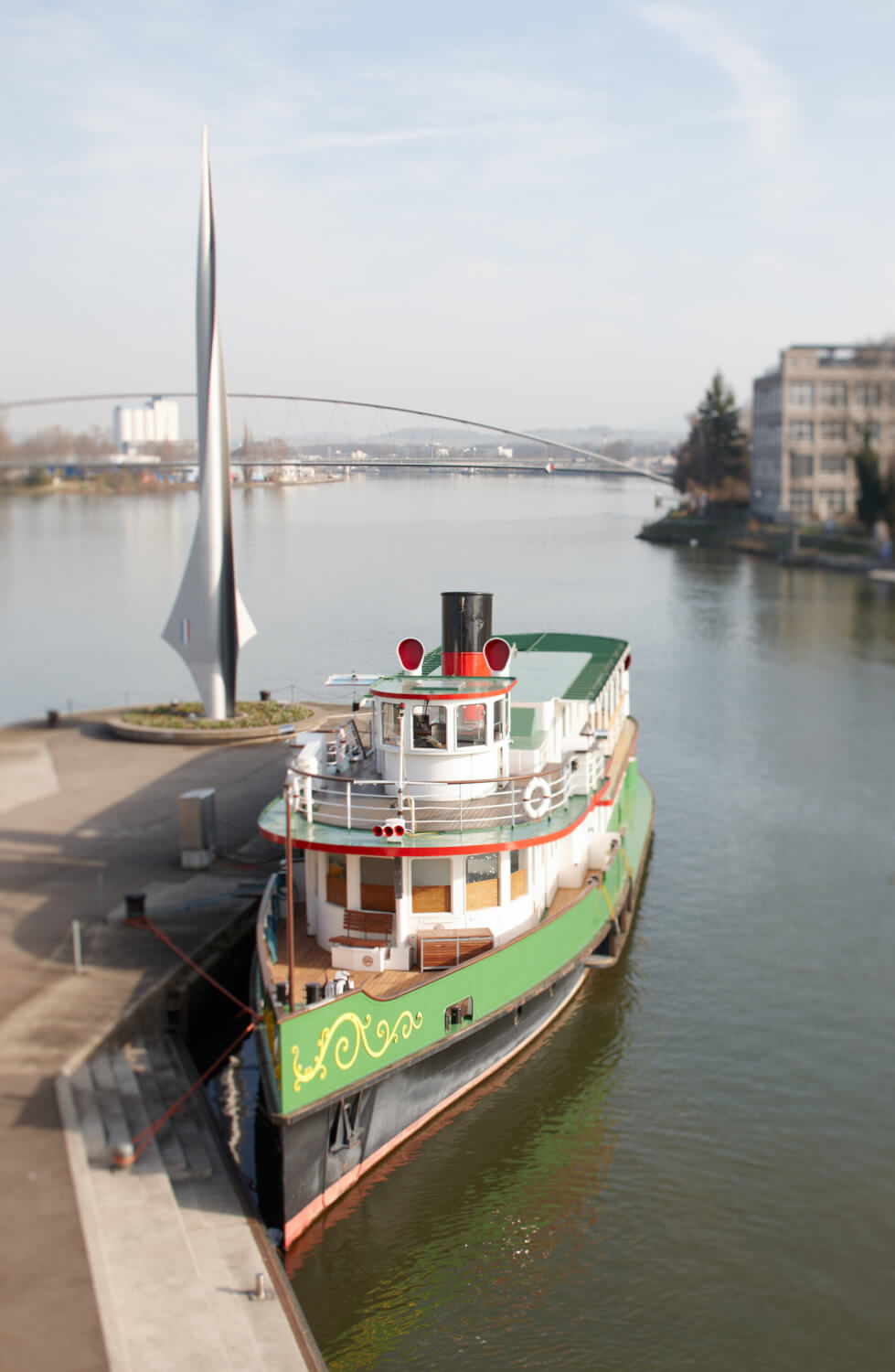 18. Go wild for fountains and hydration
Okay, this is a random one, but during my research I found a funny recurring theme that I had to share: Switzerland seems to be VERY into water.
Bern is known as the city of fountains. Zurich has more water fountains than any other city in the world. And the Jet d'Eau fountain in Geneva, which reaches an epic height of 140 metres (460 ft), is one of the city's most famous landmarks.
So, while in Switzerland, be sure to keep an eye out for these many water-based bragging rights.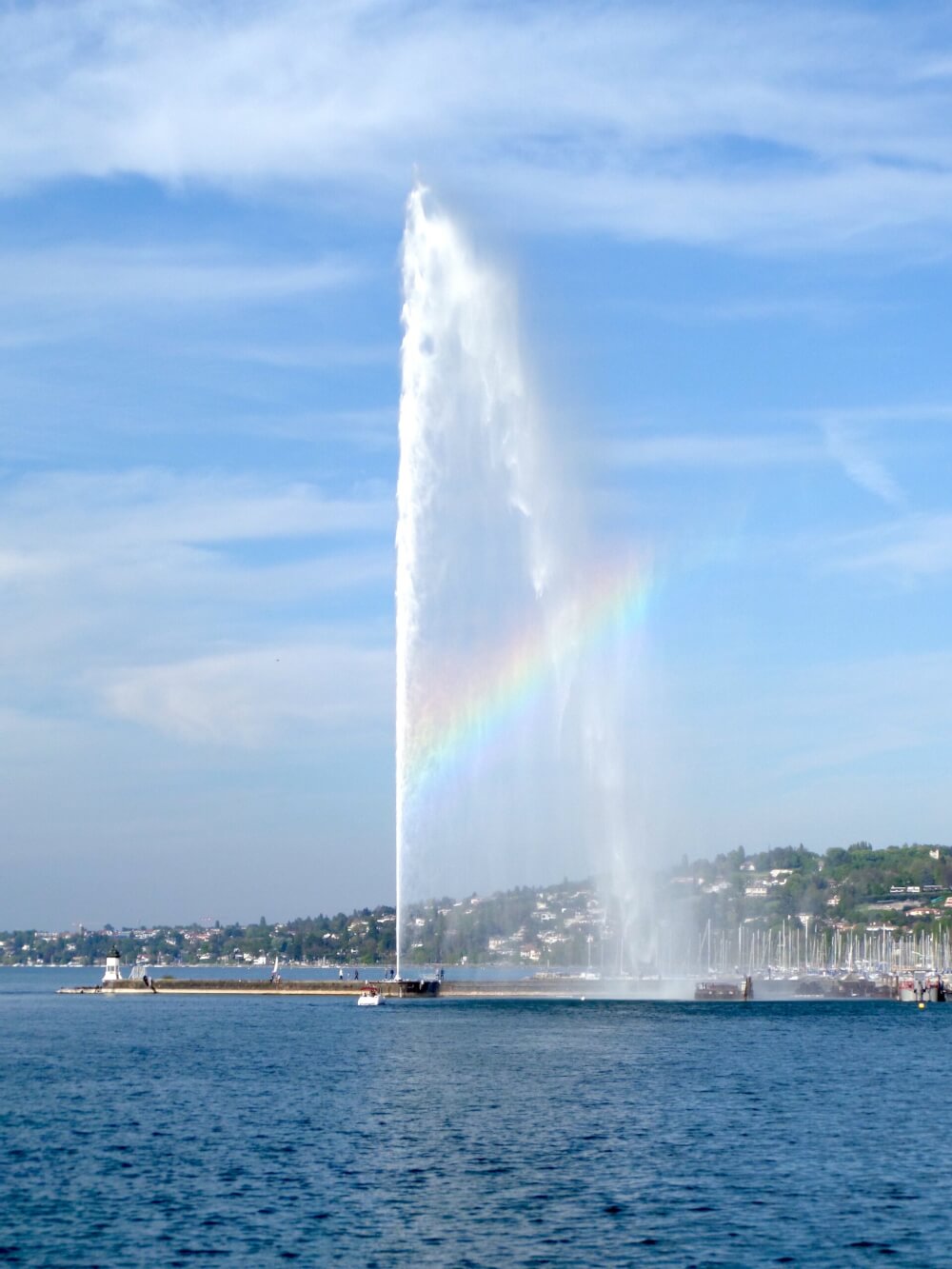 19. Attend a sheep beauty contest
The "sheep beauty contest" (also known as the Shepherd Festival) held in Zermatt is a delightful and whimsical event that celebrates the charm of these fluffy mountain dwellers.
Zermatt is famous for its stunning Alpine landscapes, and the sheep that graze on its slopes play a significant role in maintaining the region's natural beauty. This unique contest brings together local shepherds and their flocks to showcase the finest and most picturesque sheep. Qualities such as wool quality, posture, and overall appearance are judged.
The competition is fierce too, with shepherds washing, blow-drying, primping and combing their sheep for days leading up to the festival. The "Miss Zermatt" winner receives a special sheep bell to hang around her neck, and the entire thing is basically adorable.
Along with seeing the prettiest sheep, visitors to the festival can enjoy raclette and other delicious treats, while being entertained by local yodellers!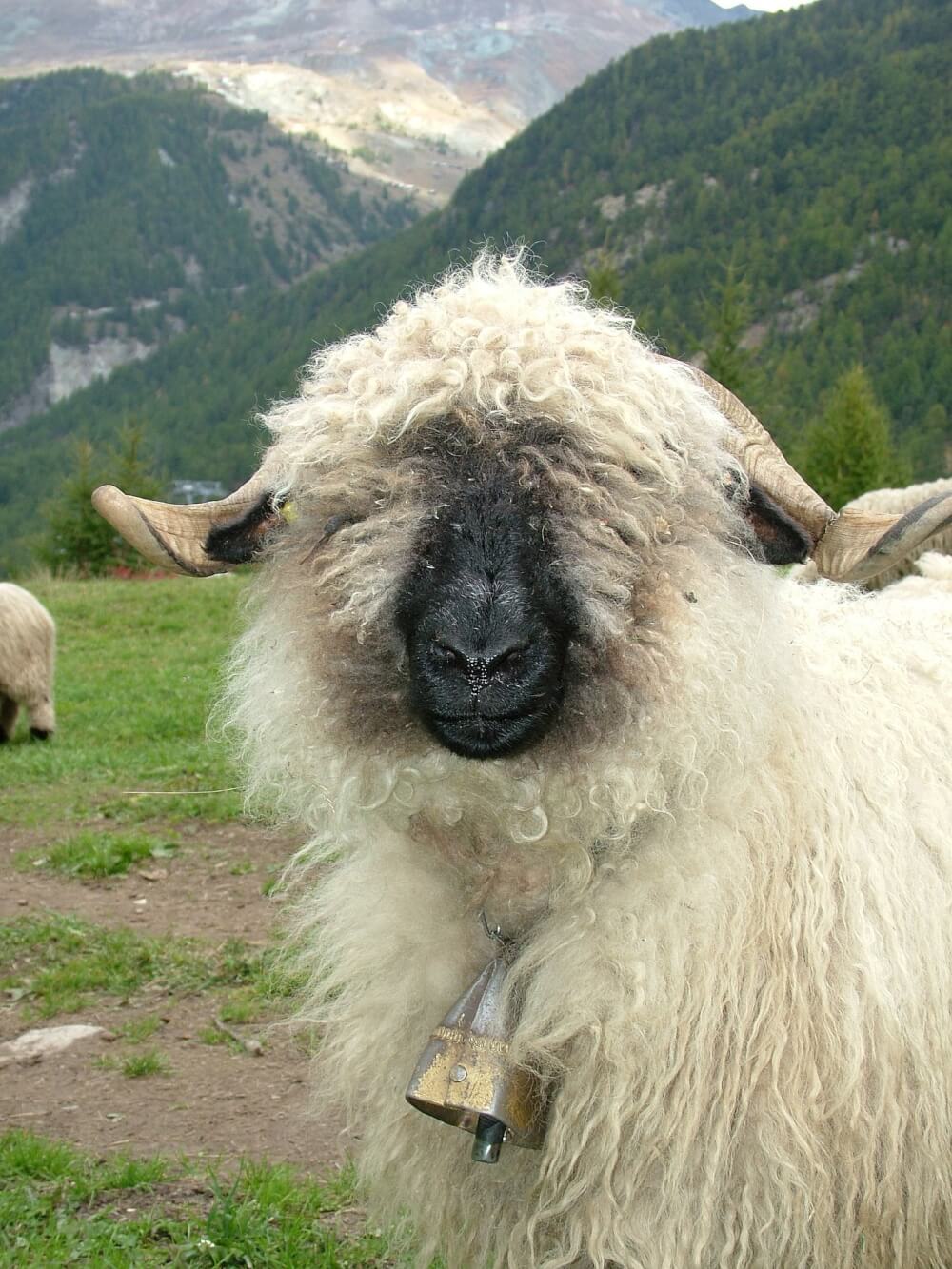 20. Party where there's the most pubs/clubs per capita in Europe
Zürich might have a reputation that's more "suits and banks" rather than "clubs and shots" but apparently this Swiss city has more pubs and clubs per capita than anywhere else in Europe.
Trust me, I'm as shocked as you are. Berlin is probably punching the air right now.
But anyways, if you find yourself looking for weird nightlife bragging rights, then be sure to party the night away sometime in Zürich!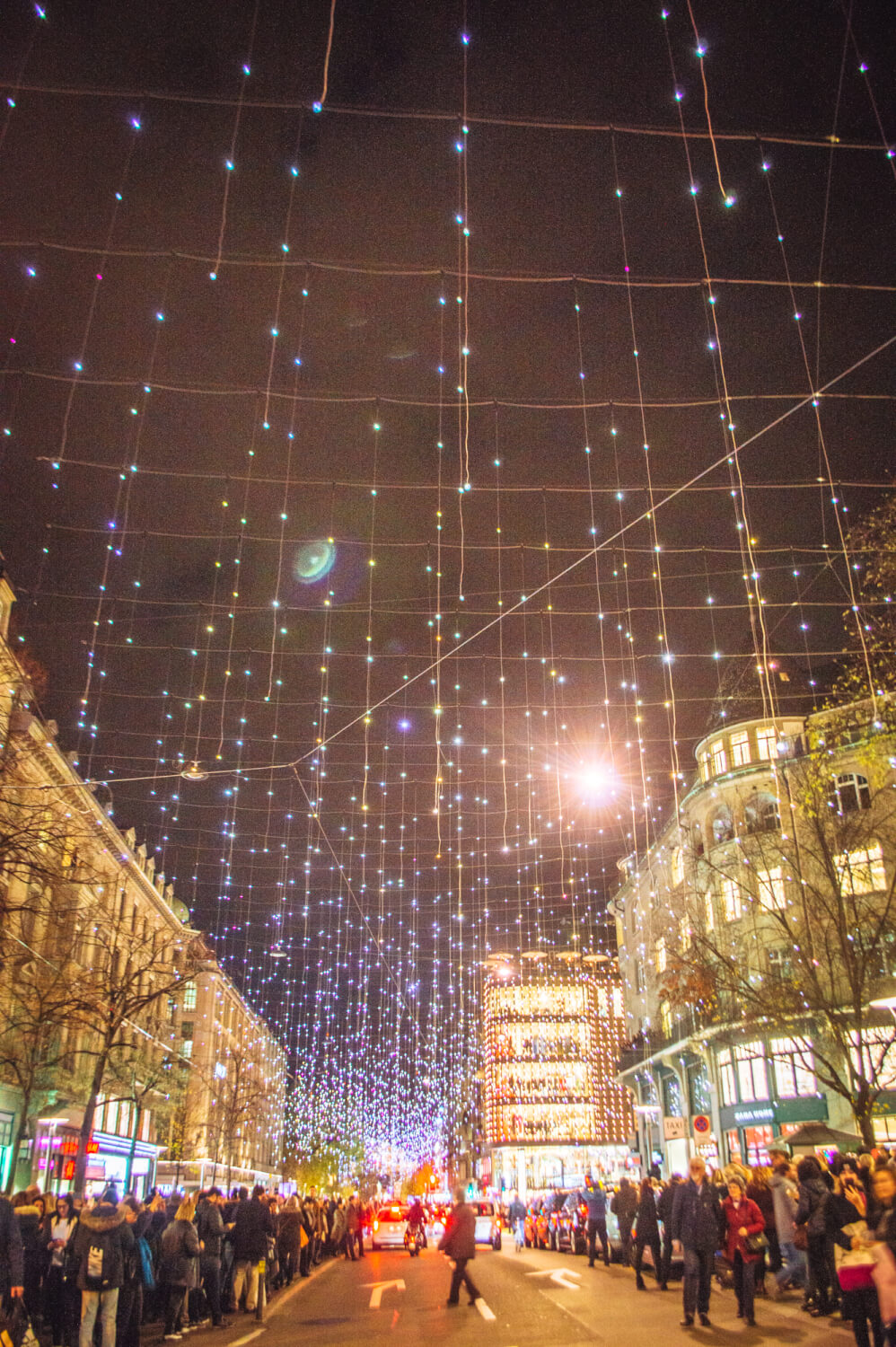 21. Visit towns called Misery and Moron
Visiting the towns of Misery and Moron in Switzerland is an experience that's sure to bring a smile to your face, not just because of their quirky names!
Misery-Courtion is a small village nestled in the heart of the Jura Mountains. Despite its name, it's anything but miserable. The area is known for its stunning hiking trails, offering breathtaking views of the Swiss countryside. You can explore the pristine forests and wander along serene lakeshores, then enjoy some local delicacies in the cozy village cafes.
Moron is another enchanting spot in the Jura region. It's a village perched on a hilltop of the same name, providing sweeping vistas of the surrounding landscapes.
Beyond the humorous name, Moron offers opportunities for outdoor activities like hiking and paragliding. The town itself is charming, with traditional Swiss architecture and a peaceful atmosphere. You can explore the historic streets, visit local farms, and savor more delicious Swiss cuisine here.
22. Visit Einstein House, Where the Physicist Developed his Theory of Relativity
The Einstein House, also known as the Einsteinhaus, is located in Bern, the Swiss capital. It's the place where Albert Einstein lived with his wife, Mileva Marić, and their family from 1903 to 1905, during a crucial period in his career.
The house itself is a modest apartment on the second floor of Kramgasse 49, a typical Swiss building in the heart of Bern's old town. It's been preserved to reflect the period when Einstein lived there, offering visitors a glimpse into the everyday life of the budding physicist.
You can explore the rooms where Einstein and his family lived, including his study, which is where he developed his groundbreaking theory of relativity. The furnishings, books, and personal artifacts provide valuable insights into his life and work.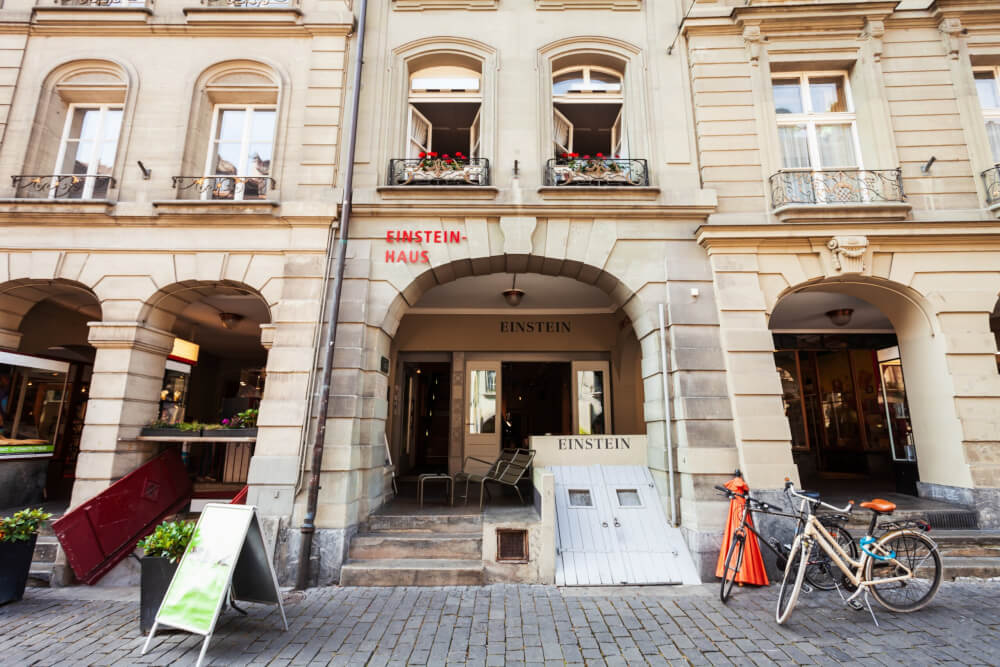 23. Visit the birthplace of the world wide web
There's no doubt that the world wide web completely changed everything. After all, you're here right now because of it. SO, if you're looking for a nerdy but epic thing you can only do in Switzerland, then why not go see its birthplace?
As a bonus, it's at CERN, which is also home to the world's largest physics lab. CERN, short for the European Organization for Nuclear Research (Conseil Européen pour la Recherche Nucléaire in French), is one of the world's most renowned scientific research facilities.
Established in 1954, CERN's primary mission is to study the fundamental structure of the universe. It's most famous for its particle accelerators, including the Large Hadron Collider (LHC), which is the largest and most powerful particle accelerator in the world.
Scientists at CERN use these accelerators to collide particles at incredibly high energies, replicating conditions similar to those moments after the Big Bang. This research has led to groundbreaking discoveries, such as the observation of the Higgs boson, which helps explain the origin of mass.
CERN offers guided tours to the public, providing a unique opportunity to learn about cutting-edge particle physics research. During a tour, visitors can explore some of the facilities, including the LHC and various experimental sites.
You'll get to see the control rooms where scientists monitor and conduct experiments, as well as exhibitions that explain the organization's history and its impact on our understanding of the universe.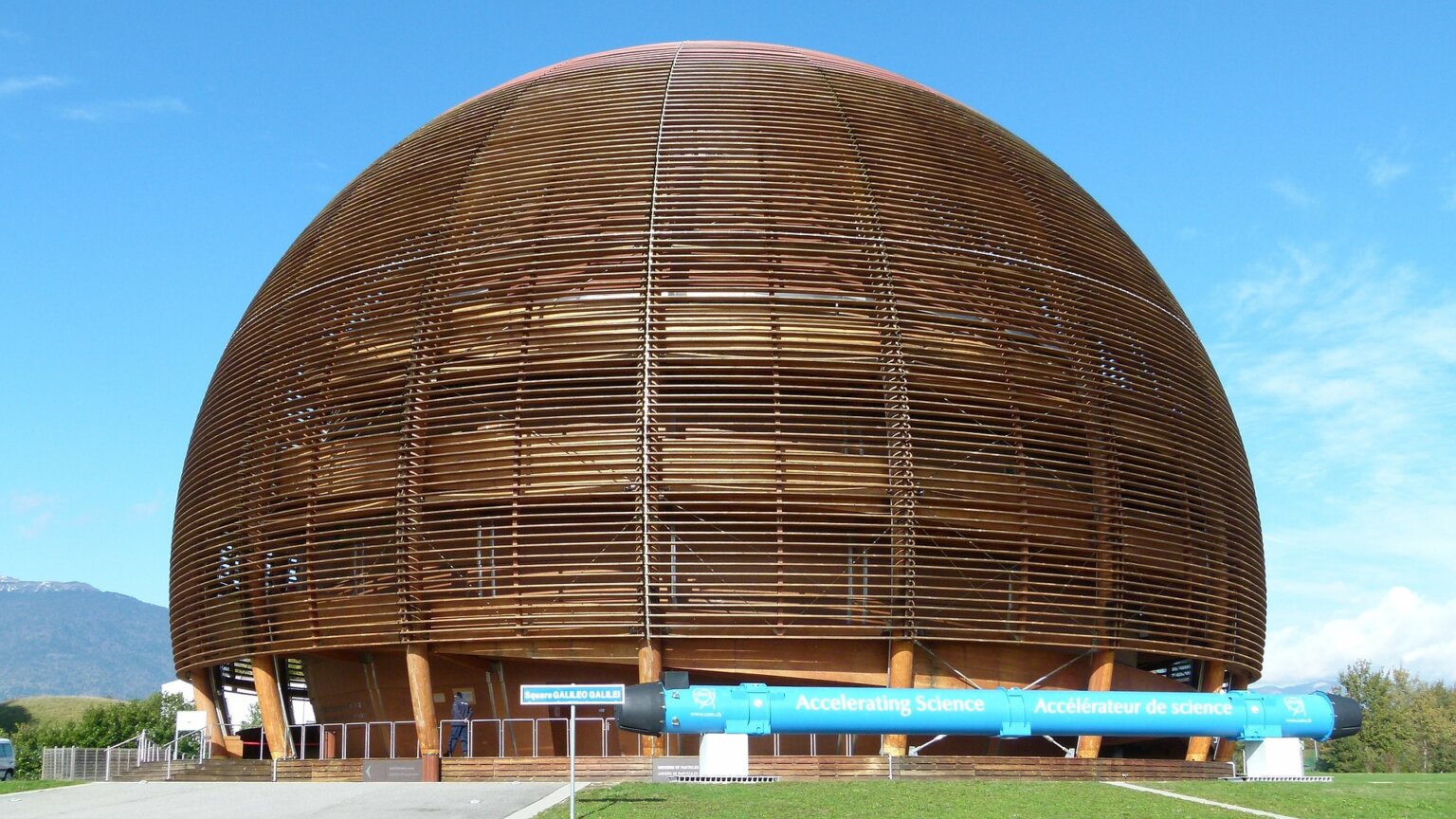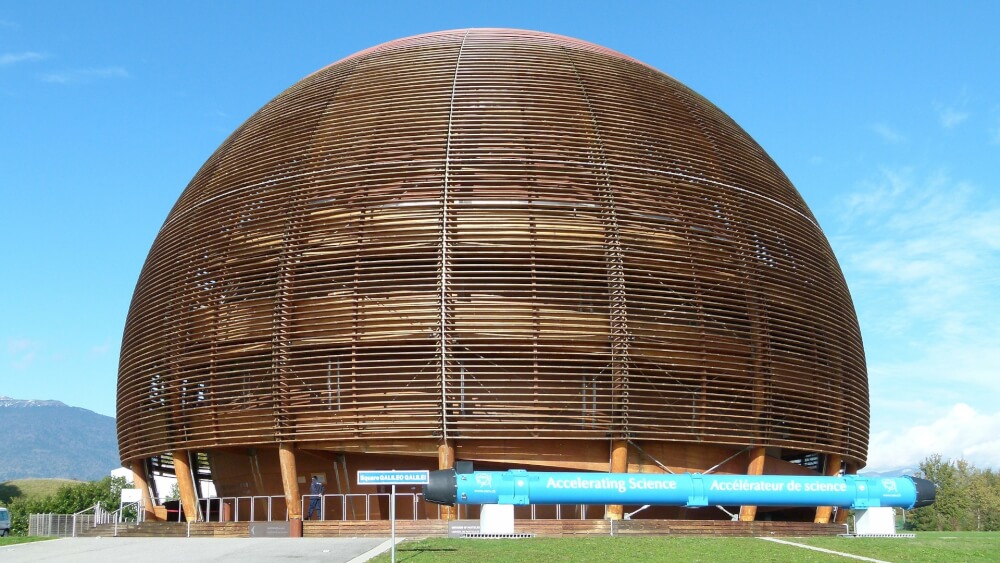 24. Tour the European HQ of the United Nations
Located in Geneva, this iconic institution plays a pivotal role in international diplomacy, humanitarian efforts, and global cooperation.
The Palais des Nations, which houses the European headquarters of the UN, is a stunning example of neoclassical architecture set amidst beautifully landscaped gardens along the shores of Lake Geneva.
The UN offers guided tours that take you through various parts of the Palais des Nations. Knowledgeable guides provide insight into the UN's mission, history, and current activities. You'll visit assembly halls, committee rooms, and chambers where crucial discussions and negotiations take place.
The Palais des Nations is surrounded by a Peace Garden, which is a serene and contemplative space to wander after your tour. It features various sculptures and artworks donated by countries in honor of the UN's mission for peace.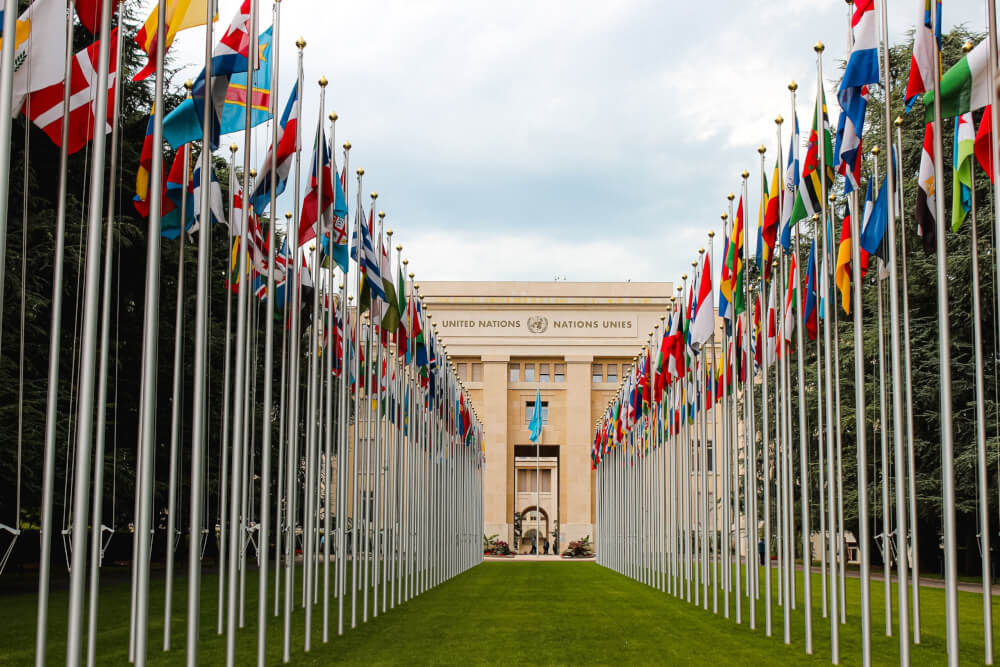 25. Visit a museum dedicated to the Olympics
The Olympic Museum in Lausanne is a must-visit for sports enthusiasts, history buffs, and anyone interested in the Olympic Games.
Established in 1993 (like me!!), this museum is the largest of its kind in the world and serves as the official repository of Olympic history and heritage. Upon entering, visitors are greeted with a vast collection of Olympic memorabilia, including medals, torches, and equipment used by legendary athletes.
One of the museum's standout features is its cutting-edge technology. Visitors can engage in interactive sports simulations, test their athletic skills, and even experience the thrill of being an Olympian. There are also multimedia displays, films, and historic photographs that provide a comprehensive overview of the Games' history and impact on global culture.
… along with a moving compilation of Opening Ceremony moments that legitimately made me cry. I used to be obsessed with the Olympics as a kid, so that's my excuse.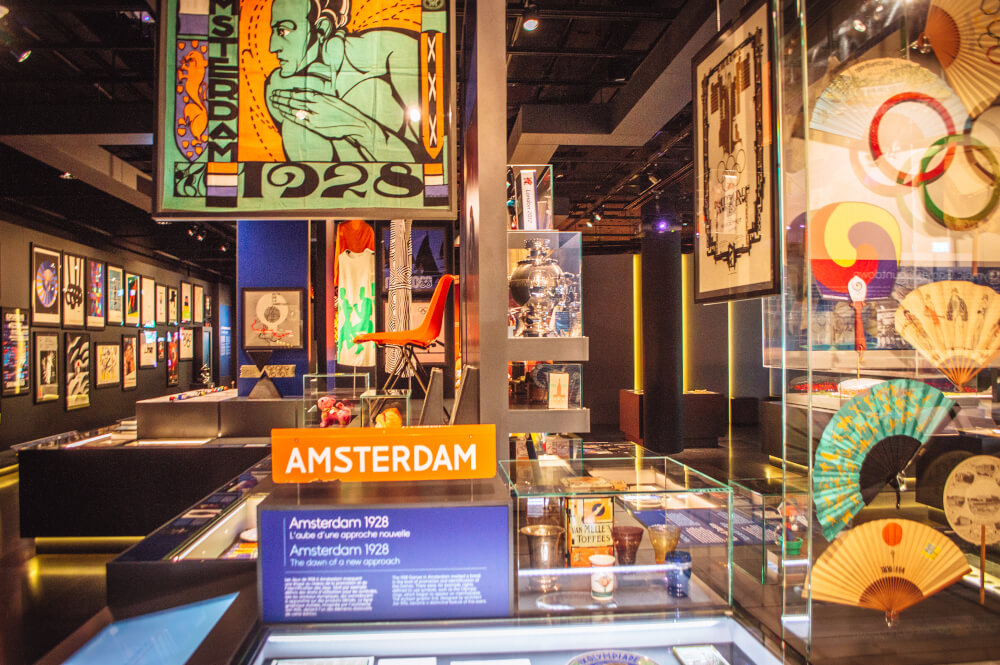 26. Eat milk chocolate in the country where it was invented
That's right, if breaking every train record and inventing the world wide web wasn't enough, Switzerland ALSO happens to be the country that gifted the world with milk chocolate.
In the 19th century, chocolate was primarily consumed in the form of dark chocolate. While it had a devoted following, it was an acquired taste due to its intense, sometimes bitter flavor. Daniel Peter, who hailed from the Swiss town of Vevey, decided to experiment with adding milk to chocolate to make it smoother and more palatable.
The breakthrough came when Peter teamed up with Henri Nestlé, a Swiss inventor who had developed a method for producing condensed milk. In 1875, they combined Nestlé's condensed milk with cocoa to create a milk chocolate mixture. This innovation resulted in a sweeter, creamier, and more accessible chocolate that was a hit with consumers.
Milk chocolate's popularity quickly spread beyond Switzerland, and it became a sensation worldwide. In 1904, another Swiss company, Tobler, introduced Toblerone, further solidifying Switzerland's reputation as a hub for chocolate innovation.
So yes, eating your weight in milk chocolate sounds like a pretty important Switzerland must-do to me.
PS: According to some sources, Swiss people eat the most chocolate per capita in the world. 8.8kg per person. So you know it's good.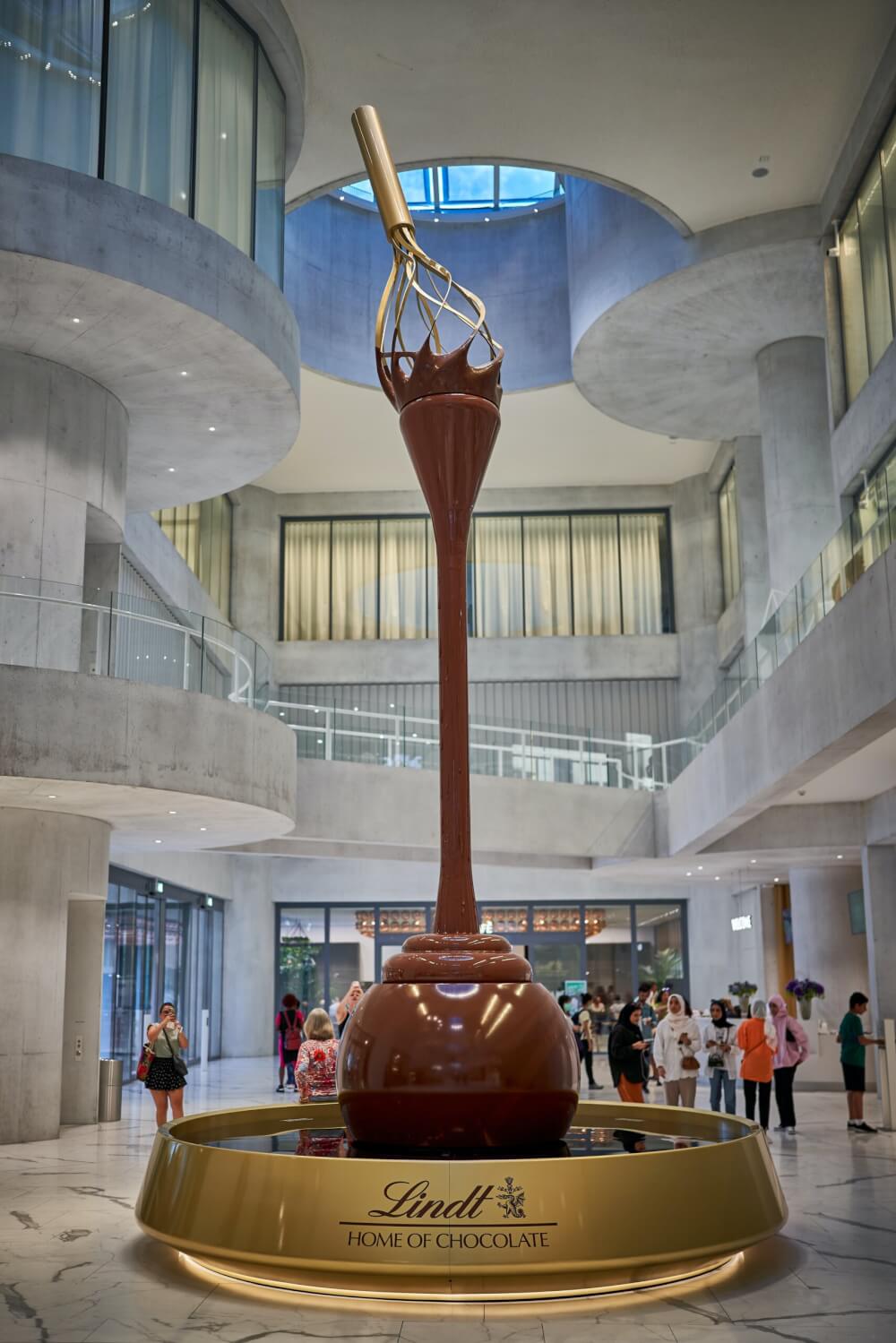 27. Visit the world's smallest whisky bar
Looking for something a little stronger than milk chocolate?
How about dark chocolate? No – just kidding. How about WHISKY?
The Swiss town of Santa Maria Val Müstair is home to the world's smallest whisky bar, with over 260 types of whisky served in a tiny bar of just 8.53 metres squared.
Talk about cozy.
🎟️ Book Activities & Tours:
28. Rent a cow and get discounts on cheese
While this is more for people living in Switzerland, you could still do this unique and wholesome thing if you were going to be visiting for a month or more – and that is adopting/sponsoring your own cow (or goat!) in the Swiss countryside!
A number of farms have started setting up this kind of program for city folks so that they can get a bit more involved with where their produce is coming from, and also benefit from savings on said produce. If you sponsor one of these animals then you'll be able to visit them on the farm and even help out, perfect if you need a break from city life.
Some places allow you to rent a cow for just a month, so you could even fulfil your dream of learning to milk a cow while visiting the country for a short time!
29. Run up the world's longest staircase
With 11,674 steps stretching over 3.4km, the world's longest staircase is another Swiss marvel you an find in the Bernese Alps.
Want to climb it? Sadly (or maybe not, if you were hesitant to begin with), the staircase only opens to the public once a year for the Niesen Treppen Lauf, during which many fearless participants compete to see who climbs it fastest.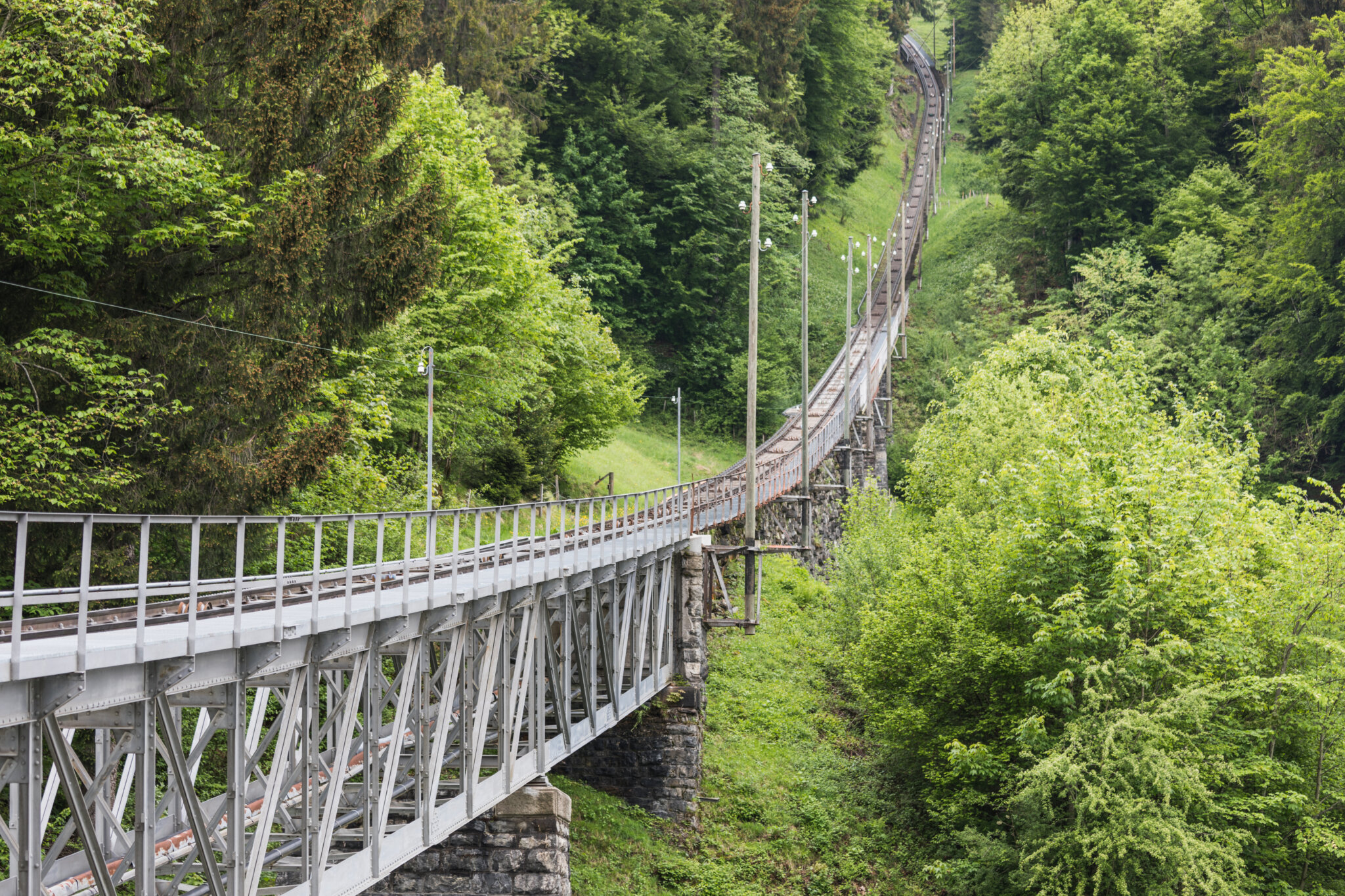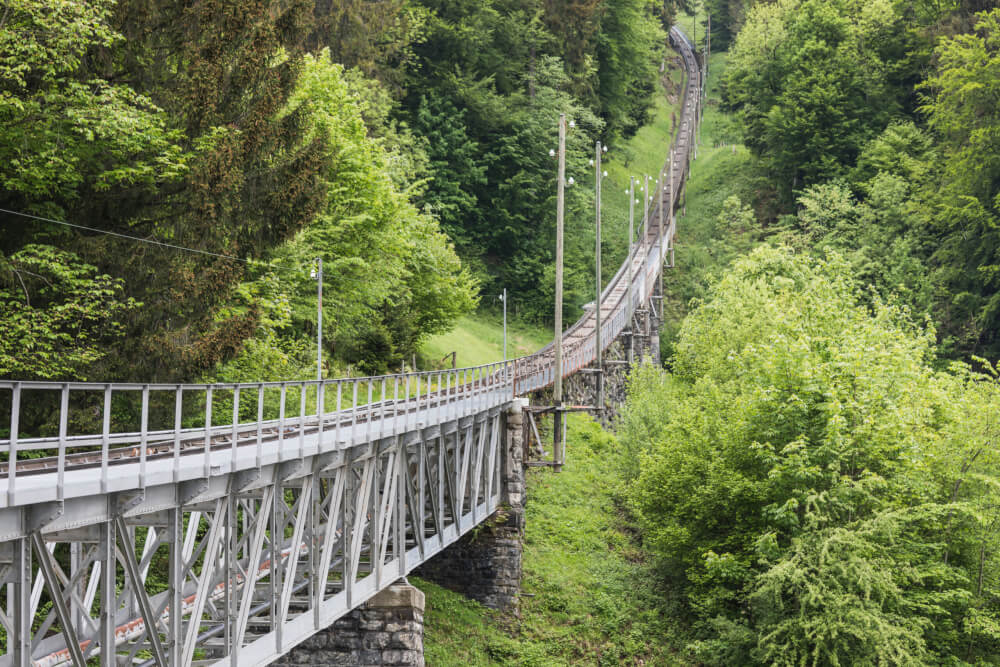 30. Participate in the world's longest rowing race
… or maybe just watch it? That sounds more reasonable.
In any case, the Tour du Léman à l'Aviron is the longest rowing race in the world, which takes place on Lake Geneva usually in September.
Rowing teams, both male and female, compete in various categories, including singles, doubles, fours, and eights. It's a grueling endurance race that showcases the rowers' physical and mental strength.
The racecourse offers stunning views of the Swiss Alps and the picturesque towns and villages that dot the shores of Lake Geneva. Rowers navigate the entire circumference of the lake, making it a visually spectacular event.
If you want to watch the Tour du Léman, you can do so from various vantage points along the lake's shoreline. Many of the lakeside towns and cities, such as Geneva, Lausanne, and Montreux, provide excellent viewing spots. You can also follow the race's progress online through live tracking and updates.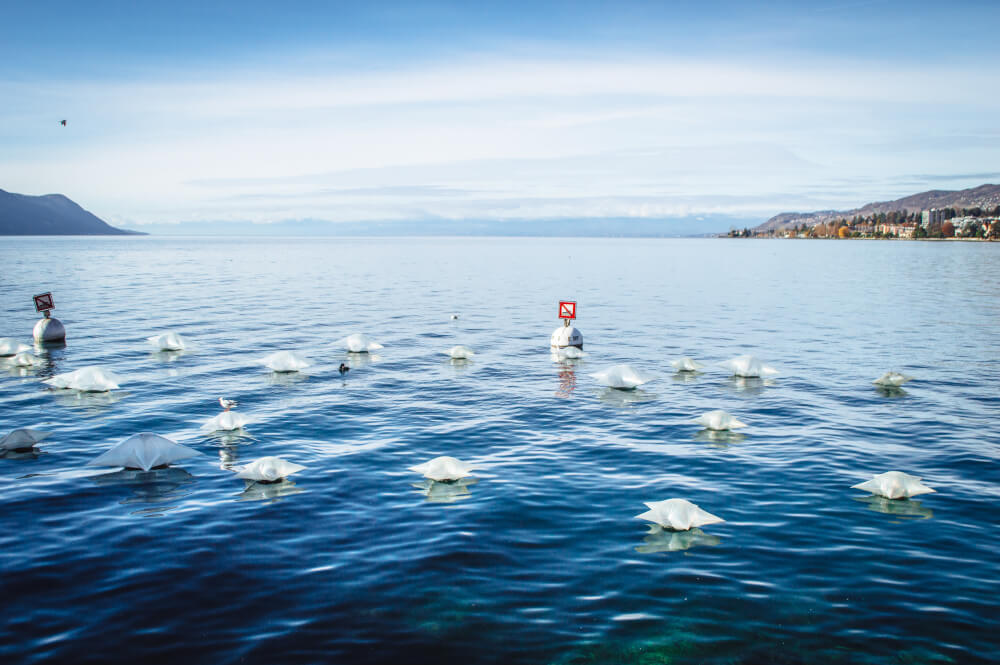 31. Attend the world's largest yodelling festival
The Swiss Federal Yodeling Festival takes place once every three years and is the largest one of its kind in the world!
The first official festival took place in 1862 in Basel. It was organized to promote and preserve Switzerland's traditional yodeling and alpine music heritage. Since then, the festival has been held approximately every three years in different Swiss cities, with each edition showcasing the vibrant diversity of yodeling traditions from various regions of Switzerland.
If you are able to attend one of these festivals (the next one is set to be held in Basel in June 2026) then you will get to experience lots of different yodeling performances and see the traditional costumes worn by the performers.
The festival often includes parades and exhibitions that showcase these aspects of Swiss heritage as well. Swiss cuisine is another big part of the festival. You can savor delicious Swiss dishes, such as raclette, fondue, and other alpine specialties, along with local beverages like Swiss wine and beer.
32. Rig a snowman effigy with explosives and wait for it to explode…?
Finally, we shall conclude this list of unique things to do in Switzerland with a pretty chaotic and dramatic entry: the Sechseläuten Spring Festival.
During this festival (which takes place on the third Monday of April), local guilds parade through the city in their traditional garb (while throwing dead fish, apparently, if you're the fishermen's guild).
This whimsical procession is then followed by setting fire to a GIANT SNOWMAN effigy known as Böögg.
Why so violent? Apparently burning Böögg will end winter faster. I'm not sure about that though… and neither is Böögg.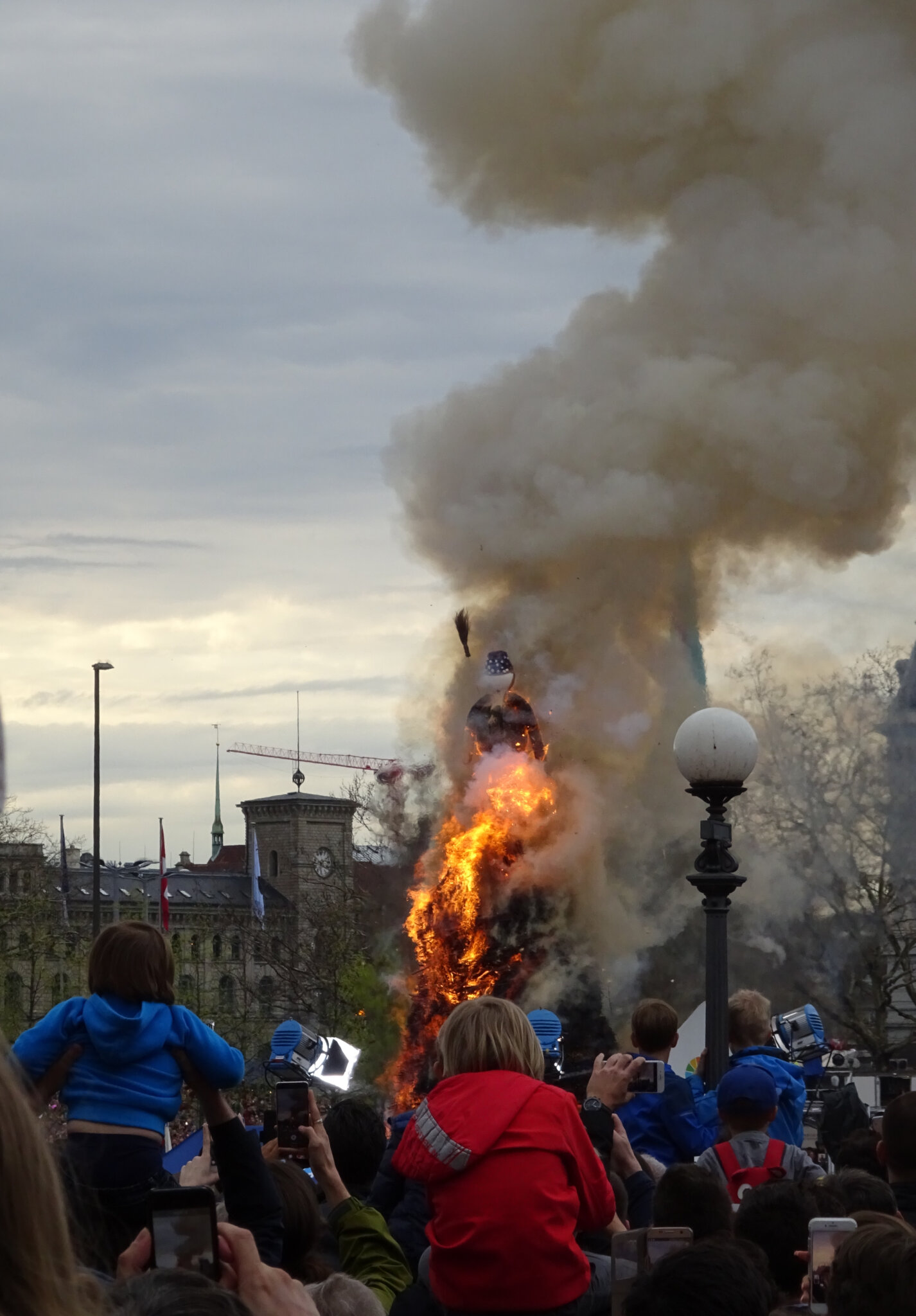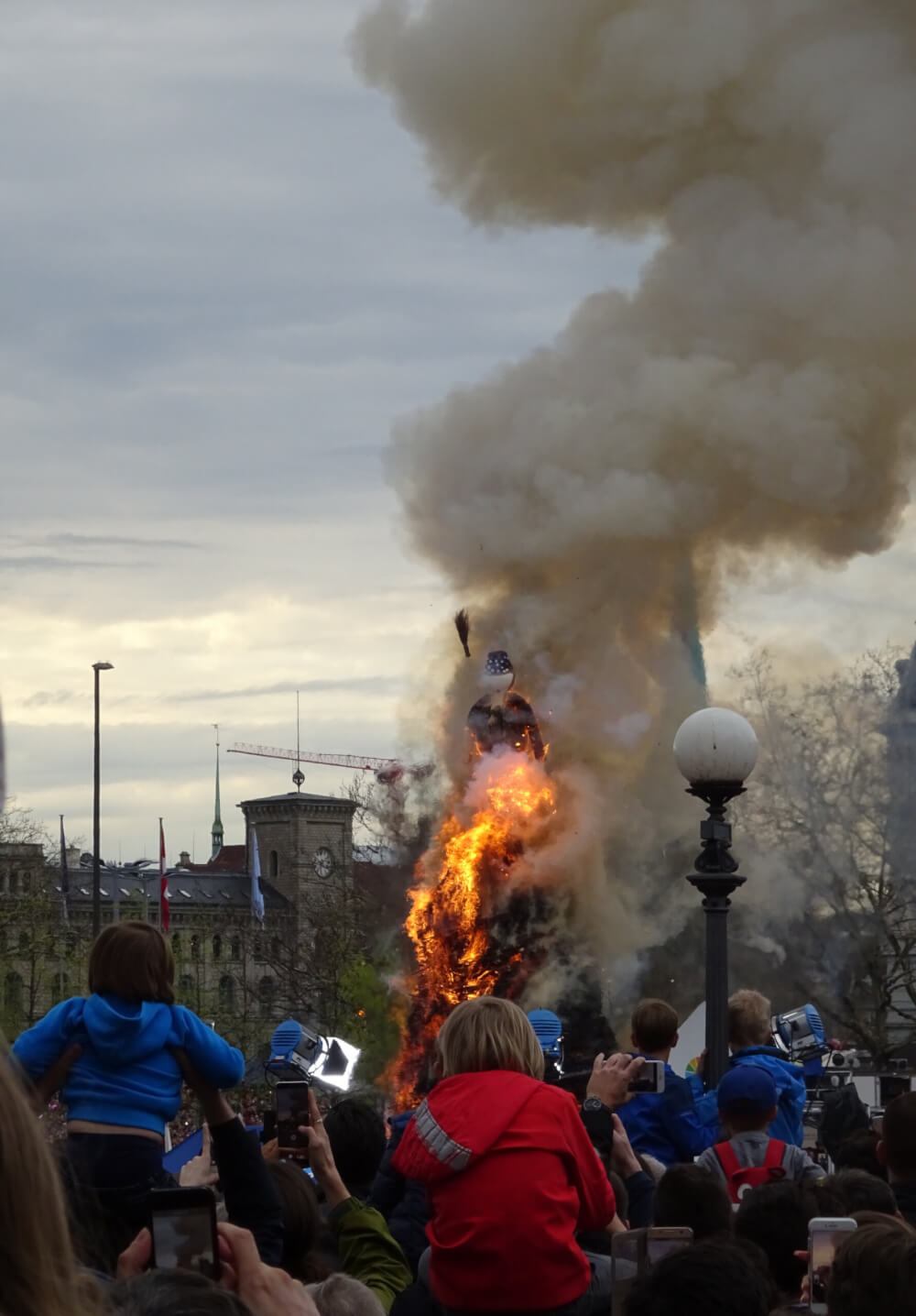 Did I miss any of your favourite things to do in Switzerland?
Let me know in the comments!
My Go-To Travel Favourites: