*FYI - this post may contain affiliate links, which means we earn a commission at no extra cost to you if you purchase from them. Also, as an Amazon Associate I earn from qualifying purchases. Check out our Privacy Policy and Disclosure. for more info.
Steeped in magic, museums, and deep fried pizza, Edinburgh is the dreamy capital of Scotland that stars in many a Pinterest board and book nerd daydream.
The reasons why are numerous. Not only is Edinburgh an aesthetic wonderland (with a main road flanked by royal digs on each end), it's also rich in culture, history and a gloomy charm that's pure Kryptonite for nerds. Check out my full list of things to do in Edinburgh to see what I mean.
Little wonder why I (chief nerd) recently spent a month there, gallivanting through its mysterious stone streets, soaking up as much of its glory as possible… while taking meticulous notes (as all nerds do) on the must-knows about travelling there for the first time.
So, in this post, I'll be sharing all my best Edinburgh travel tips and must-knows, from dodge-worthy tourist traps to confusing quirks that trip up most visitors. I hope you find it all helpful!
If not, maybe I have to go back for further research (oh noooo…)
1. Learn how to properly pronounce 'Edinburgh'
First thing's first, we have to tackle the pronunciation of "Edinburgh" because an agonizing number of first time visitors get it wrong.
Just to test: how do YOU think it's pronounced?
If you said any variation of Edin-burg or Edin-borrow, unfortunately you'd fall into the large club of people who get it wrong.
To the surprise of many – the city known as Edinburgh is actually pronounced Ed-in-bruh.
So, keep that pronunciation in mind as you scroll through the rest of my (very lengthy) Edin-bruh tips.
2. Book ahead
Perhaps more shocking even than Edinburgh's proper pronunciation is its prices.
Accommodation in Edinburgh (for both locals and tourists alike) can be incredibly expensive, especially so during peak periods, so your best defense against sky high prices is simply booking early.
You might find my step by step guide on how to book the best accommodation every time helpful for this.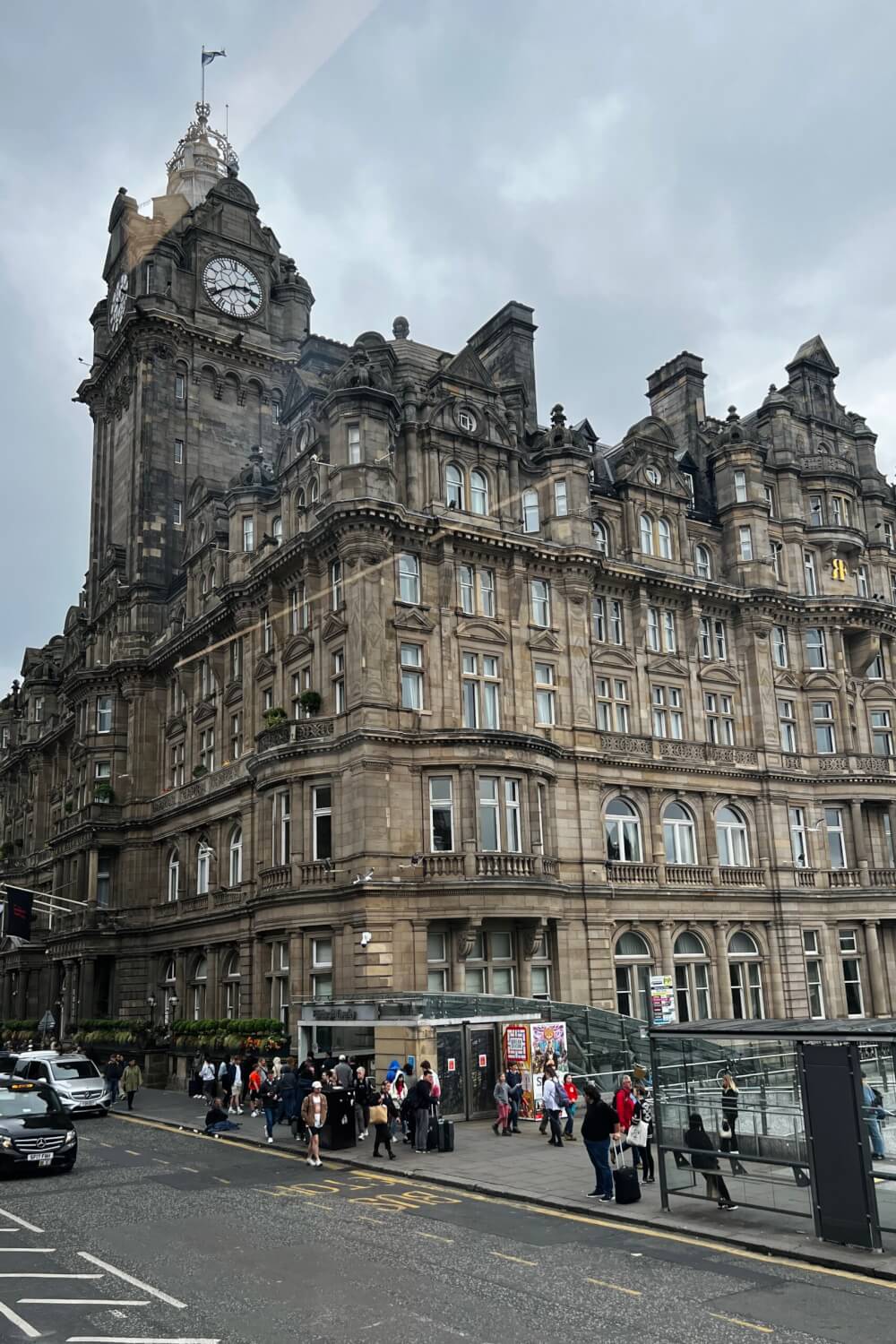 On that note, it's helpful to…
3. Know when peak seasons are
As I mention in my general Scotland travel tips post, peak season in Edinburgh coincides with the city's festival seasons so you can expect crowds to be at their most suffocating in August and around Christmas/New Year.
August is an especially busy time because Edinburgh hosts a bunch of different festivals, including the Edinburgh Festival Fringe which is the largest performing arts festival in the entire world.
During this time, it's not uncommon for prices to skyrocket, and for performers to be sharing dorm rooms, camping out, and squeezing ten people into tiny spaces. So needless to say, supply for accommodation is very very limited.
Now if you're really interested in experiencing in the chaos of festival season, I can highly recommend it, it's so much fun, but planning ahead and booking something far in advance really is key.
On the other hand if you're not too bothered with attending any of these events, then I would really plan my trip for shoulder seasons like Spring and Fall to avoid the crowds.
If my gentle warning wasn't sufficient, here's a look at the Royal Mile on an average August day: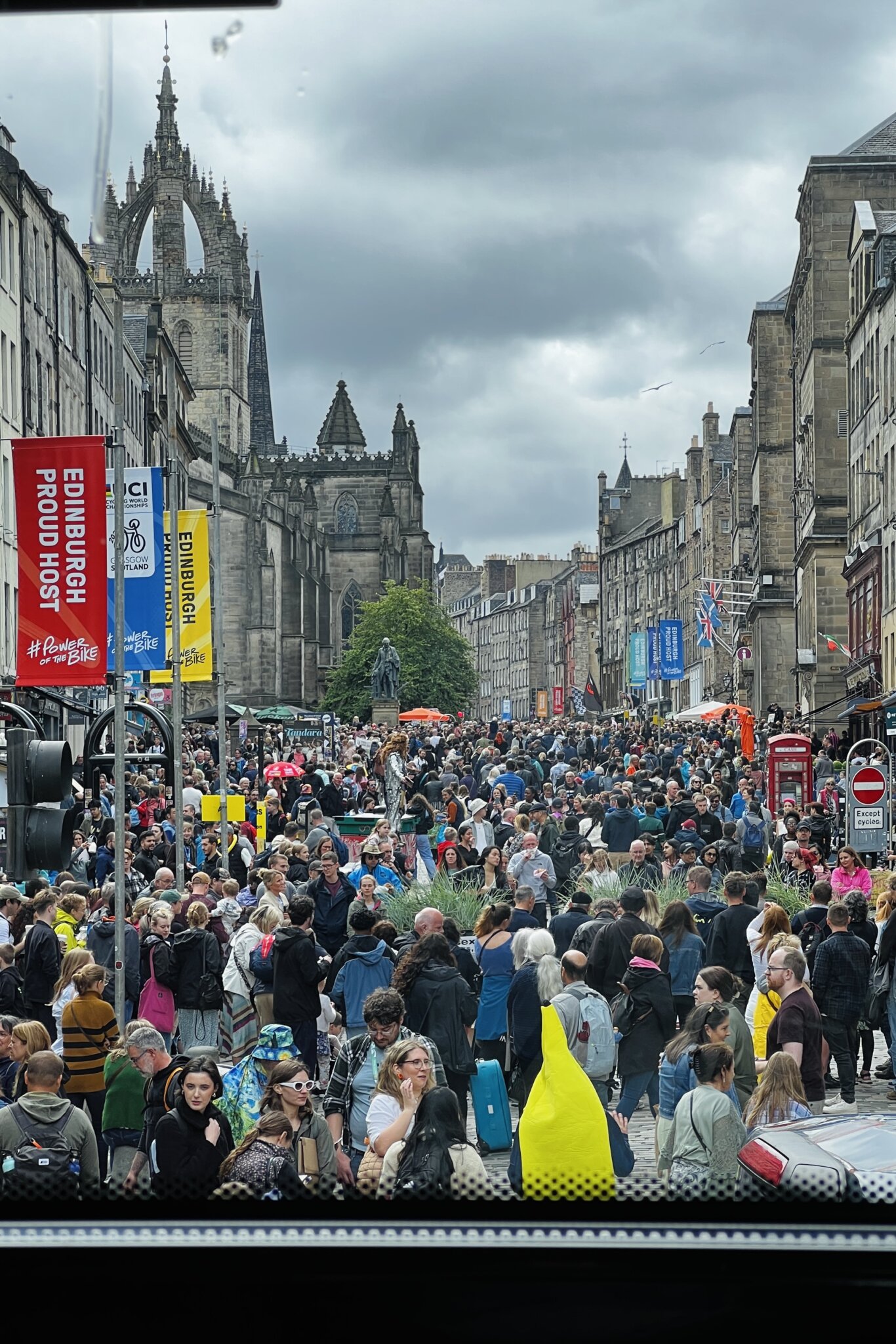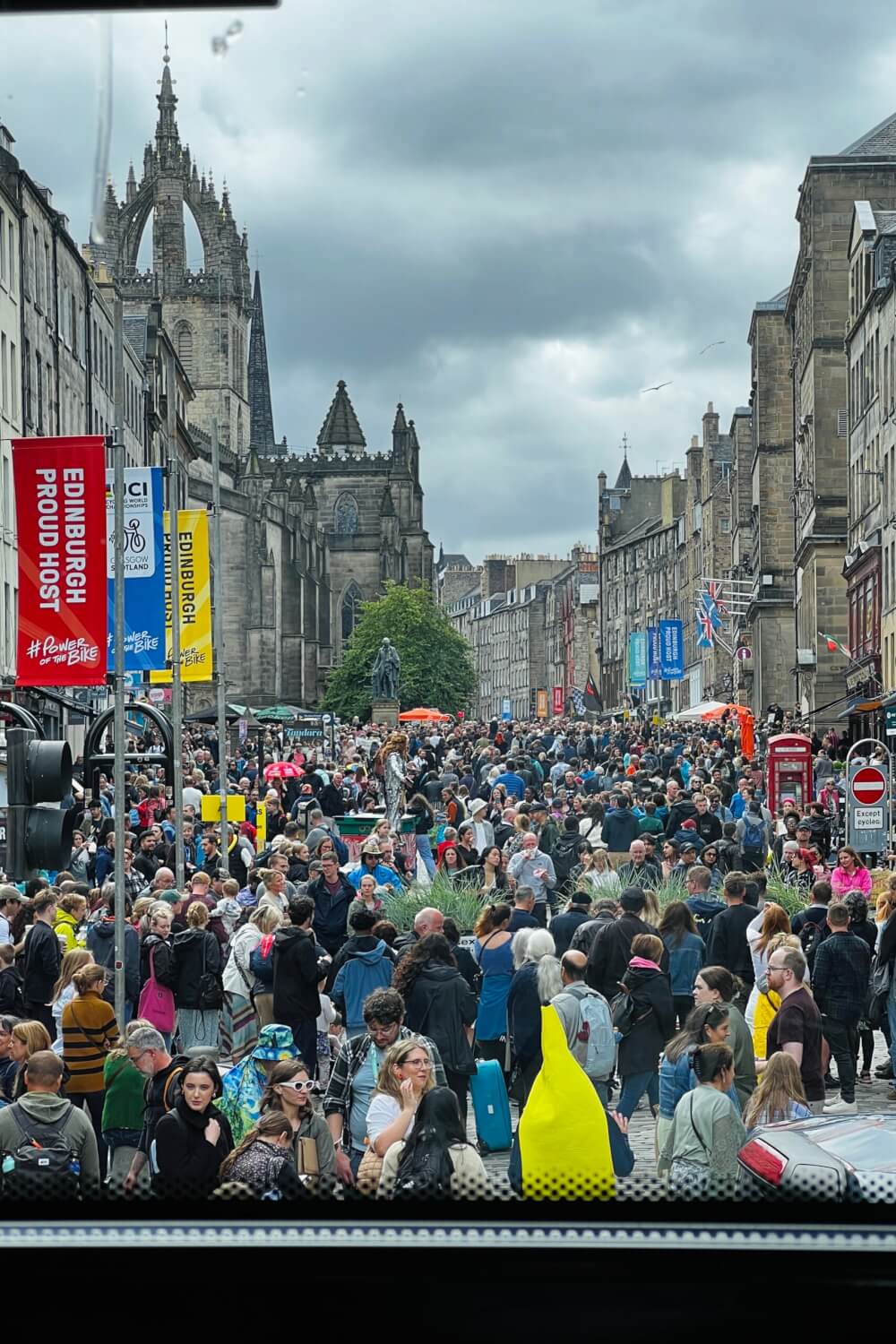 4. Don't feel pressured to stay in the very city centre
Compared to many other European capitals, Edinburgh is fairly compact and small, as well as VERY well connected with public transport, so staying anywhere within city limits will mean being relatively close (i.e within 30 minutes) to the main sights.
So, when looking for accommodation I would say staying somewhere right in the centre is somewhat less important than in other cities, so if you find something that's a really good deal with the main drawback being location, don't worry too much so long as there's a bus or tram stop near by.
During my month in Edinburgh, I lived in an apartment that by many standards was "really far out" from the centre (by the local prison, if I'm being honest) but it was only a 15 minute bus ride to reach the Princes Street Gardens and all the main sights around it, so not too shabby at all.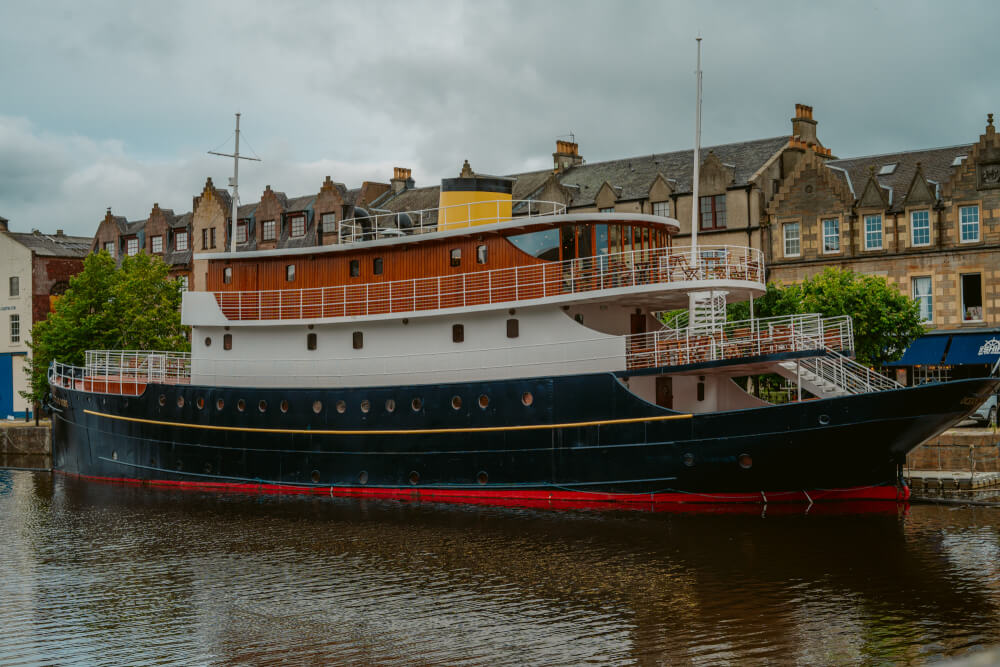 5. Beware of staying in Old Town unless you like hills
Of course, if your budget allows for it, staying in the city centre would be ideal, but just take note that Old Town is very very hilly with a surplus of leg-melting steps and puzzling turns, so staying here might mean a lot of huffing and puffing to get home at the end of the day.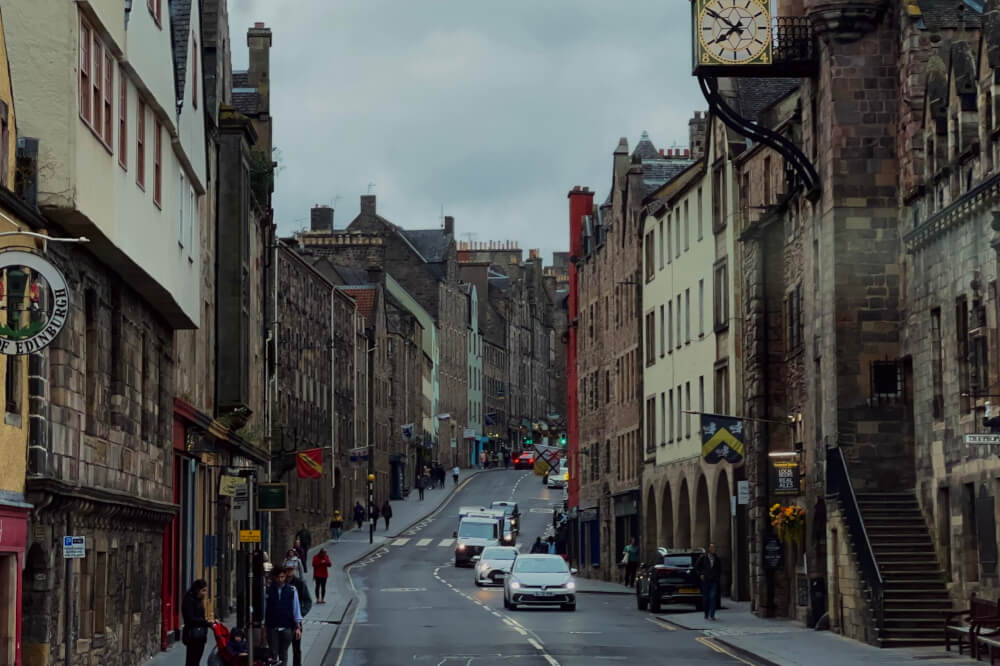 Now let's move onto Edinburgh transport tips and how to get around.
6. Know that there's two train stations in Edinburgh
In Edinburgh, you'll find two main train stations: Waverley and Haymarket.
Waverley is the larger one right in the middle of the city, with 20 platforms and connections to places all across Scotland.
It's also connected to a shopping centre so definitely arrive well in advance because it can be tough for a first timer to actually find where the train station bit is.
Haymarket is a lot more manageable and small but it's slightly southwest of Waverley and the city centre, so depending on where you're staying that might be a good option to book for.
In any case, keep in mind that there's two stations so always book the one closer to where you're staying.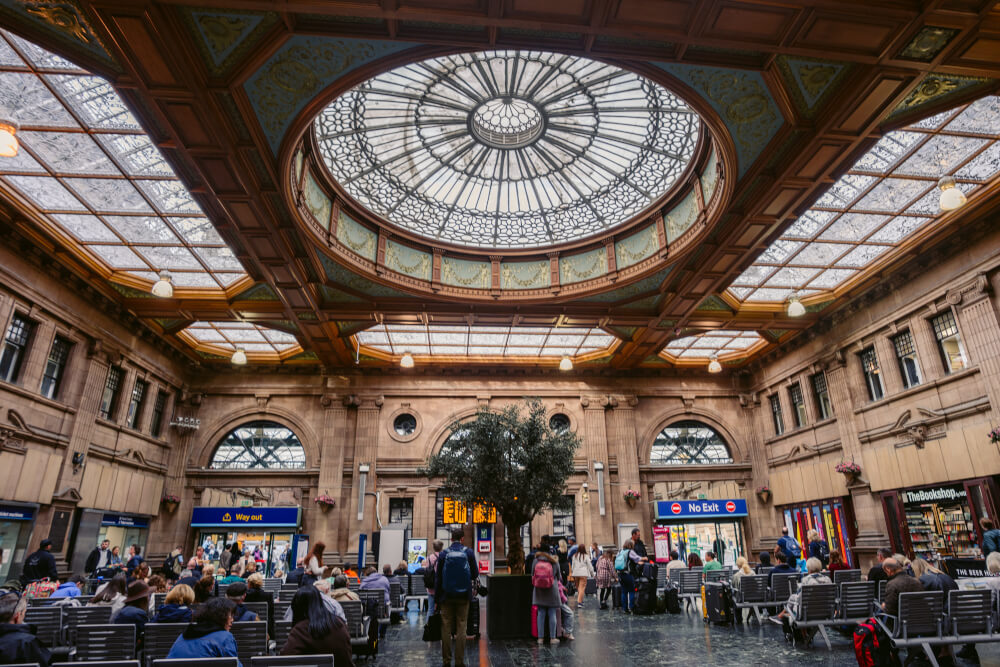 7. Take advantage of Edinburgh's excellent public transport
In terms of getting around the city, your main options are buses, trams and taxis.
With the bus system, you should know that there are a few different bus companies in Edinburgh, all of which have their own tickets routes and fares.
Hop on hop off buses are also common in Edinburgh, but honestly the local buses are way cheaper and more efficient. The only time I would do the hop on/hop off is if it came included with some kind of sightseeing pass, but more on that later.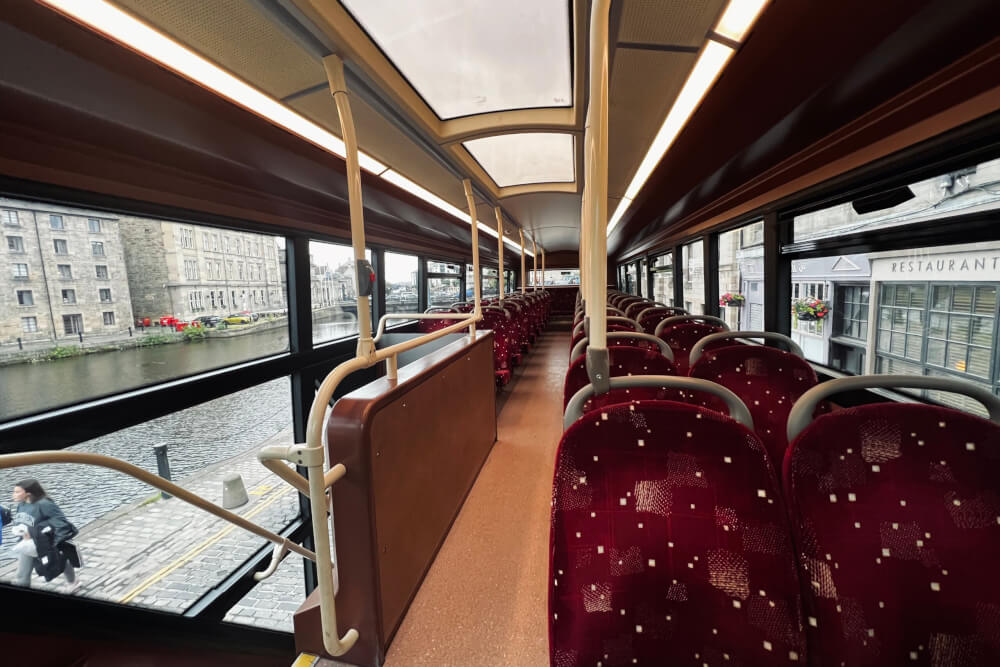 8. Use contactless cards for easy travel on Edinburgh buses
With the local bus network, buses run 24 hours a day, with Lothian being the most popular operator, boasting 50+ routes across the city. First is also a big one you'll see a lot.
These different companies run buses on the same routes but with different bus numbers and tickets.
This can seem confusing but it's easy to simplify, because the main way to pay now is by contactless card, so you can just walk on the bus, tap in and you're automatically charged without you needing to worry about which ticket you're buying.
These bus companies also have daily and weekly caps in place when you make contactless payments.
Lothian for instance has a program called TapTapCap and ensures you won't pay more than £4.80 per day and £22 per week. First has Tap&Cap as well.
But to take advantage of these caps, you need to make sure you're using the same card each time and also sticking to one company once you tap in.
An easy way to do this is just searching bus times on that company's website rather than on Google Maps where they show you all the potential buses from across companies.
I would really recommend paying for buses with contactless cards just for the ease of it, but just know that you can also pay with cash on board, but it has to be the exact amount as they don't give change.
I noticed with some companies like East Coast Buses as well that you have to tell the driver where you're going before you pay because that can affect your rate.
In any case, bus drivers in Edinburgh tend to be super nice (at least in my experience) so when in doubt, ask.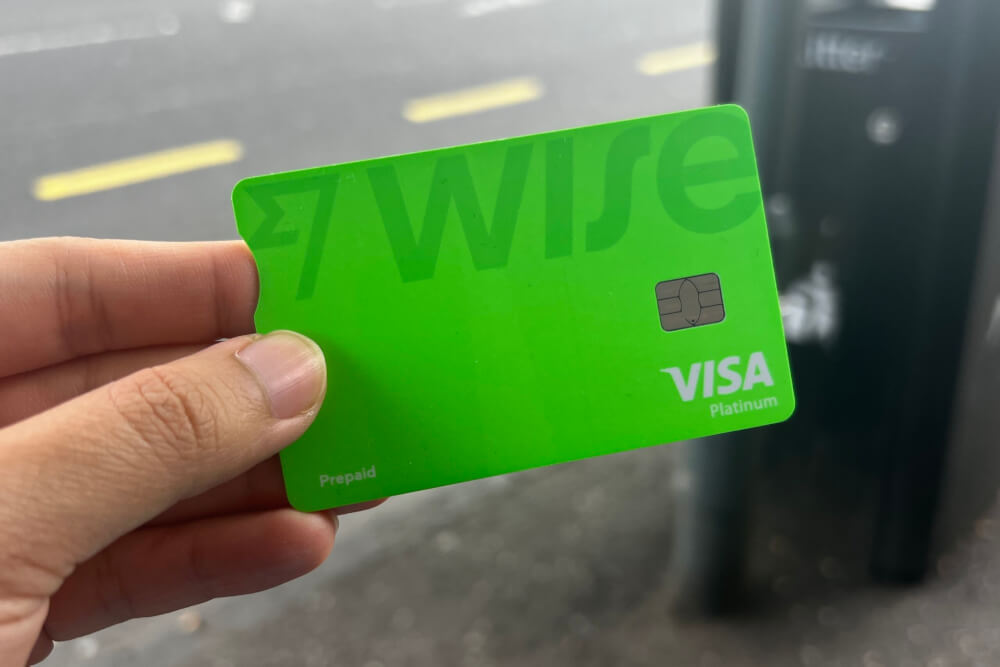 9. Buy tickets in advance for trams and don't forget to validate them
Trams in Edinburgh are a bit more complicated.
Unlike buses, they only run from around 5:30am until 11:30pm, and the ticketing system is less straightforward.
With Edinburgh trams, you need to buy a ticket in advance either through machines at the platforms, online or through their app and THEN you need to validate the ticket once you're on board.
Ticket prices depend on whether you're buying a single or roundtrip and also how far you're going.
So overall it is a bit more confusing, but the benefit is you don't get stuck in traffic, so it does have its upsides!
10. Know that Day Tickets & Ridacard Are Valid on Both Lothian Buses & Edinburgh Trams
Lastly on the transport front, if you plan to combine bus and tram travel during your time in Edinburgh, know that you can get day tickets or 4 week Ridacard passes which work for both Edinburgh Trams, Lothian buses & a few other companies.
So to summarize: if you're taking buses, just use a contactless card to tap in and you're good, making sure to stay loyal to one card and one bus company to automatically get the best deal.
If you're taking trams, get tickets in advance and validate them.
If you plan to take both, consider getting a day ticket which will cover both Lothian buses and trams.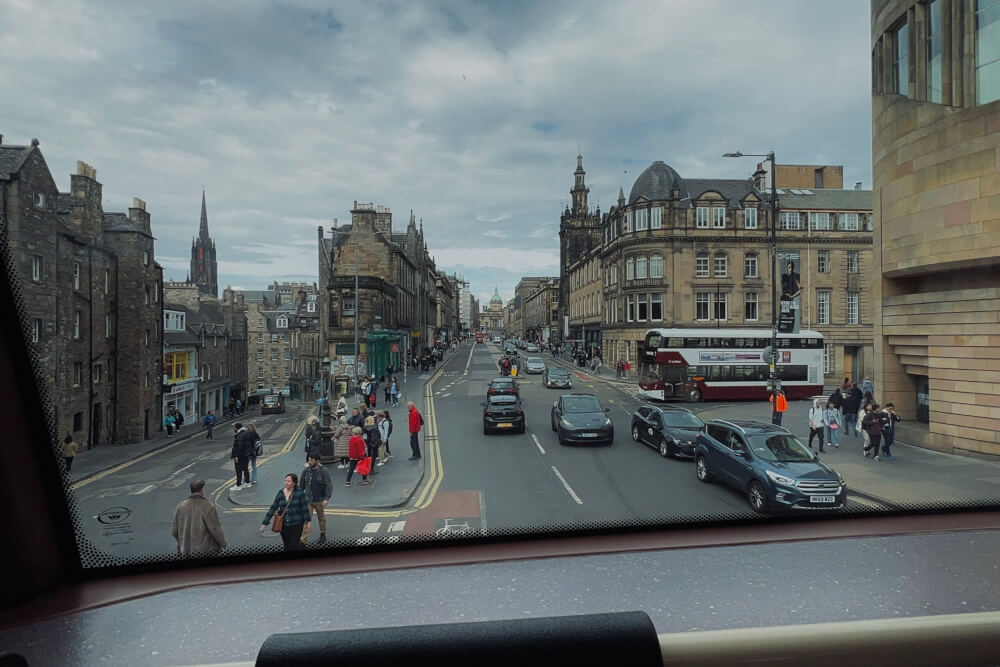 11. But be sure to prioritize travelling on foot within the city centre
All that said, once you're in the centre, I find the best way to get around is on foot.
Edinburgh is mindbogglingly pretty, and the best way to take it all in is by strolling around at your own pace, romanticizing every cobblestone.
On a practical note, sometimes it's even faster to walk vs. taking the bus or taxi because of traffic, so yes, get those steps in!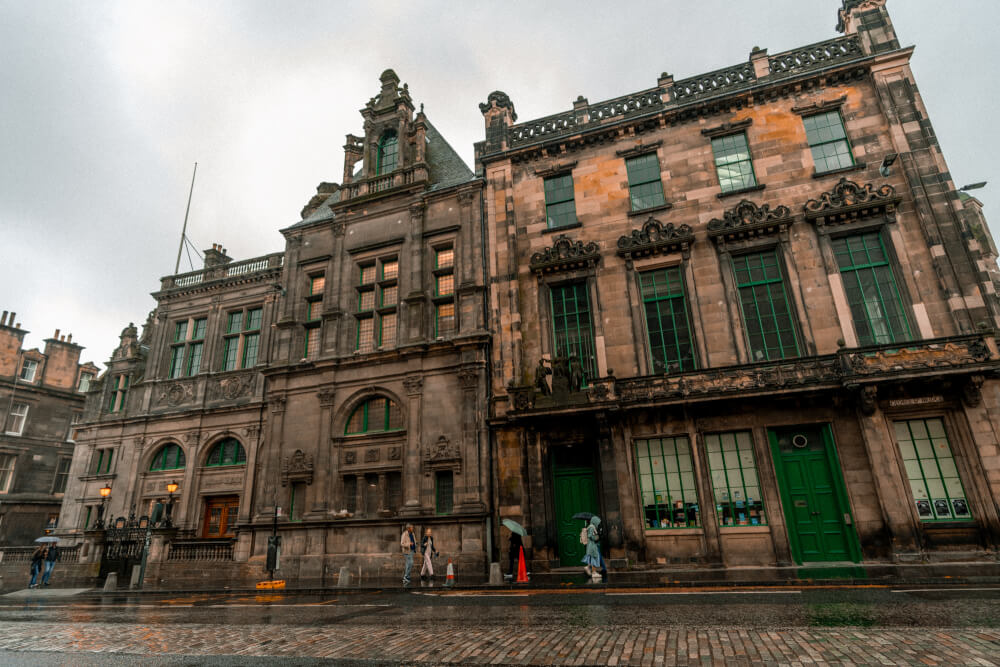 12. Plan your walks strategically to avoid too many hills
If you plan to do a lot of walking though, here is a pro Edinburgh tip: be mindful that some parts of the city (e.g Old Town) can be shockingly hilly, with lots of stairs and little lanes, so do plan your walking route to minimize going up and down too much, because it can get pretty exhausting.
To minimize the physical labour and turmoil, I would recommend taking public transport as high up as you can, then making your way downhill.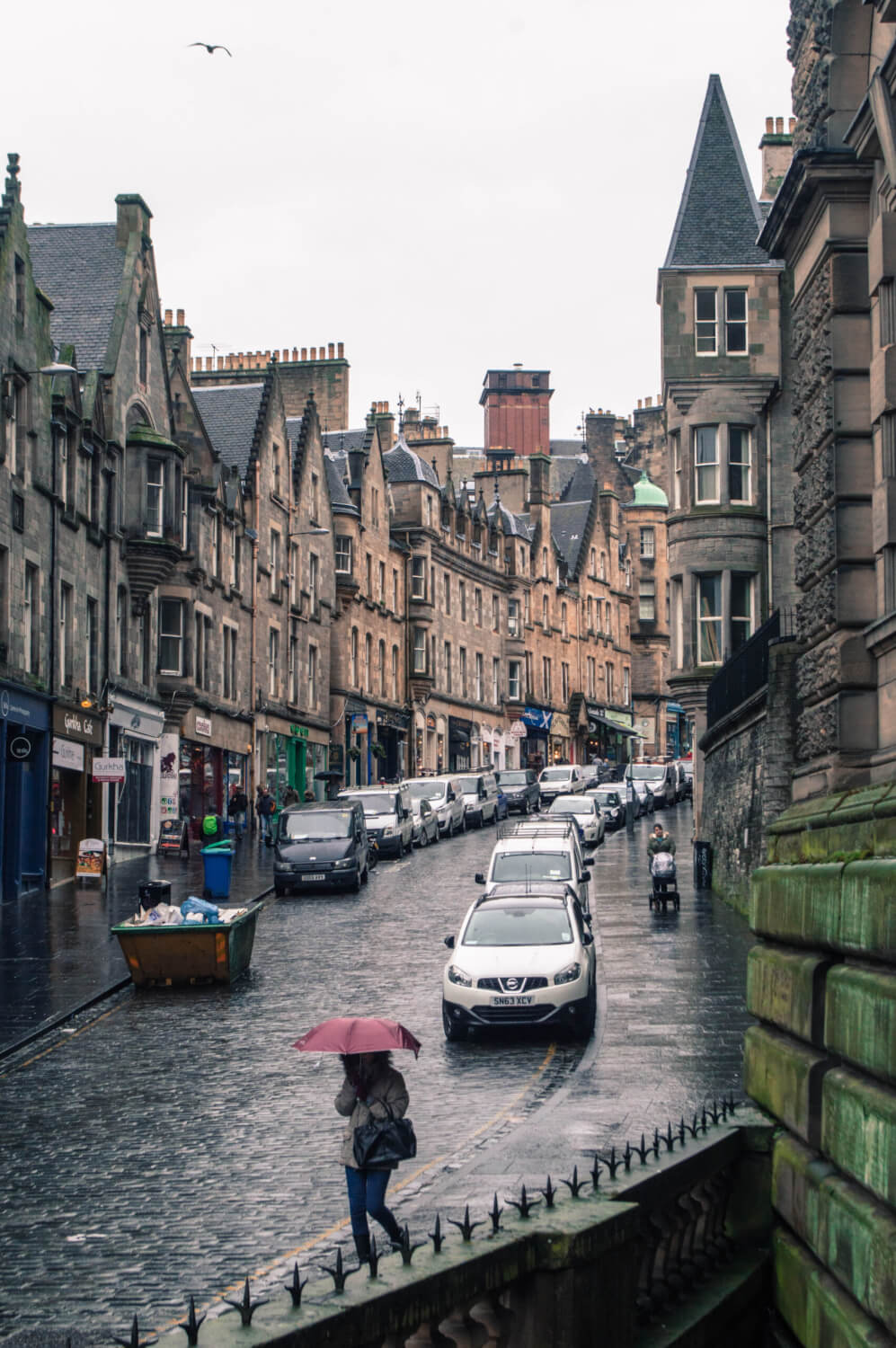 13. Always book attraction tickets ahead of time
These days, you can buy admission tickets for almost every major Edinburgh attraction online, which saves you from wasting time lining up on the day of.
If you're visiting during peak season like August, it's also important you book big sights well in advance, as spots like Edinburgh Castle tend to sell out.
Here are some quick booking links: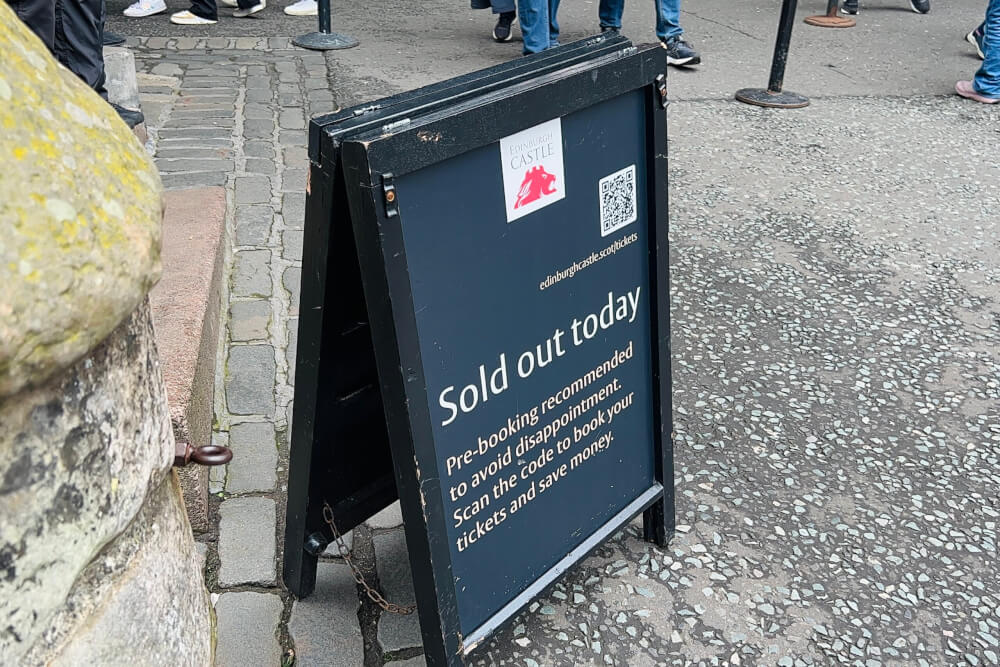 14. Be realistic about your interests and plan your itinerary around them
The truth is, Edinburgh is filled with many different attractions and if you just sightsee according to what the big sights are meant to be, then you're not likely to have a good time.
Edinburgh Castle for instance CAN be boring for some people if they're not at all interested in history or anything military-related, as many of the on-site attractions relate to war history.
I for instance thought it was quite boring the first time, but I enjoyed it a lot more on my second visit after I learned more about the castle's history and context. (Check out my full Edinburgh Castle guide if you need help with this!)
So, yes, definitely prioritize sights according to what YOU personally enjoy and don't worry about skipping "major attractions" if they just don't interest you, especially since many of them can be quite expensive.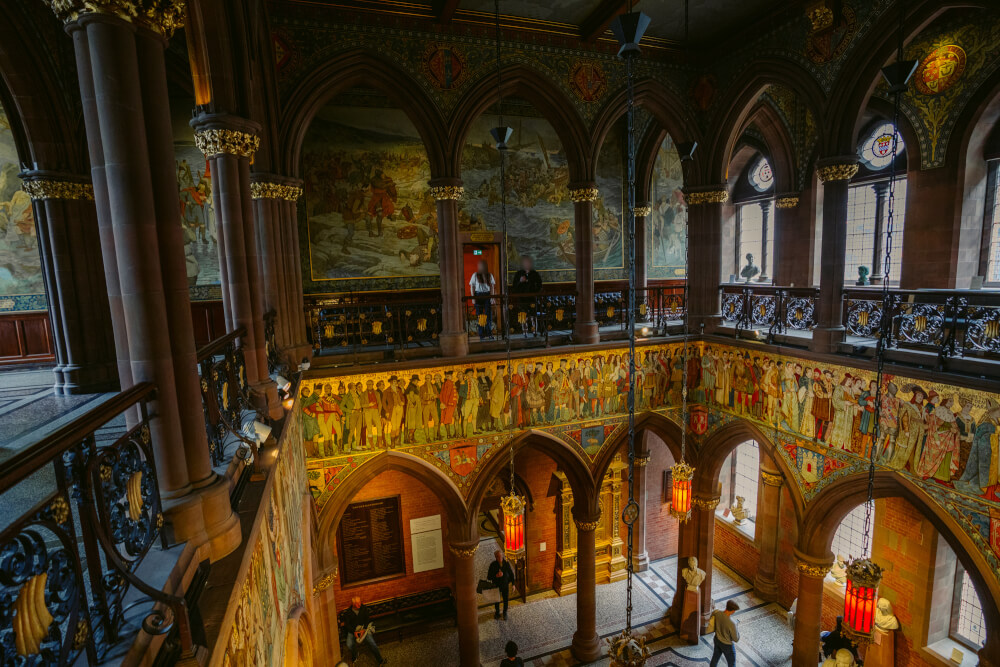 15. Beware that not all Edinburgh sightseeing passes are made equal
When it comes to trying to save money on Edinburgh attractions, make sure you do proper research on sightseeing passes rather than assume they'll automatically save you money.
The Edinburgh City Pass for instance doesn't include any of the main sights like Edinburgh Castle or Holyrood Palace.
Instead, if you're hoping to hit up the trio of Edinburgh's royal attractions, meaning Edinburgh Castle, Holyrood Palace & the Royal Yacht Britannia, then the ticket to get would be either…
This would honestly only be worth it if you wanted to do all three of those attractions and a bus tour, otherwise you'd be better off just booking the one or two things you wanted to see.
16. Take advantage of Edinburgh's many free attractions
Now, while Edinburgh's main attractions can be pricey, the city does make up for it with a wealth of free museums and attractions.
Some of my favourites include…
The Scottish National Museum which is a beautiful museum home to a lovely terrace view and a huge collection of interesting items including Dolly the Sheep
The Scottish National Portrait Gallery which is housed in a stunning building and includes portraits and write-ups on prominent historical figures from Scotland's history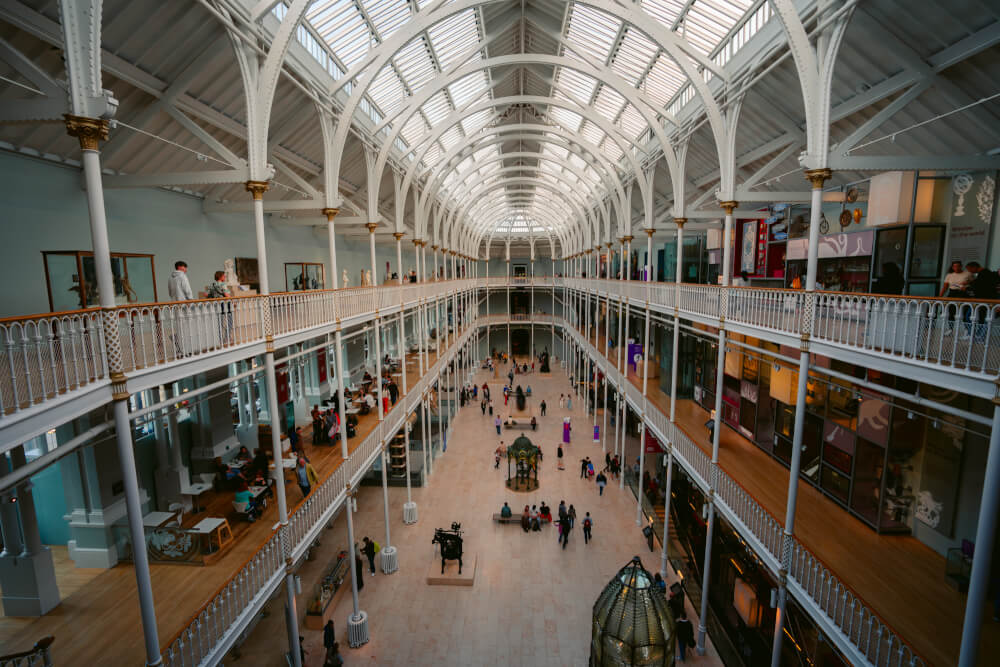 There's also the Scottish Parliament, which is a controversial building that you can book free tours of so long as you do some well in advance.
Some parts of the building (like the debating chamber and exhibition space) are also open to the general public without a tour booking so long as the facilities aren't in use.
There was a really amazing press photography exhibition during our visit, so I would definitely recommend stopping by.
… the cafe is also a hidden gem of super affordable and tasty items.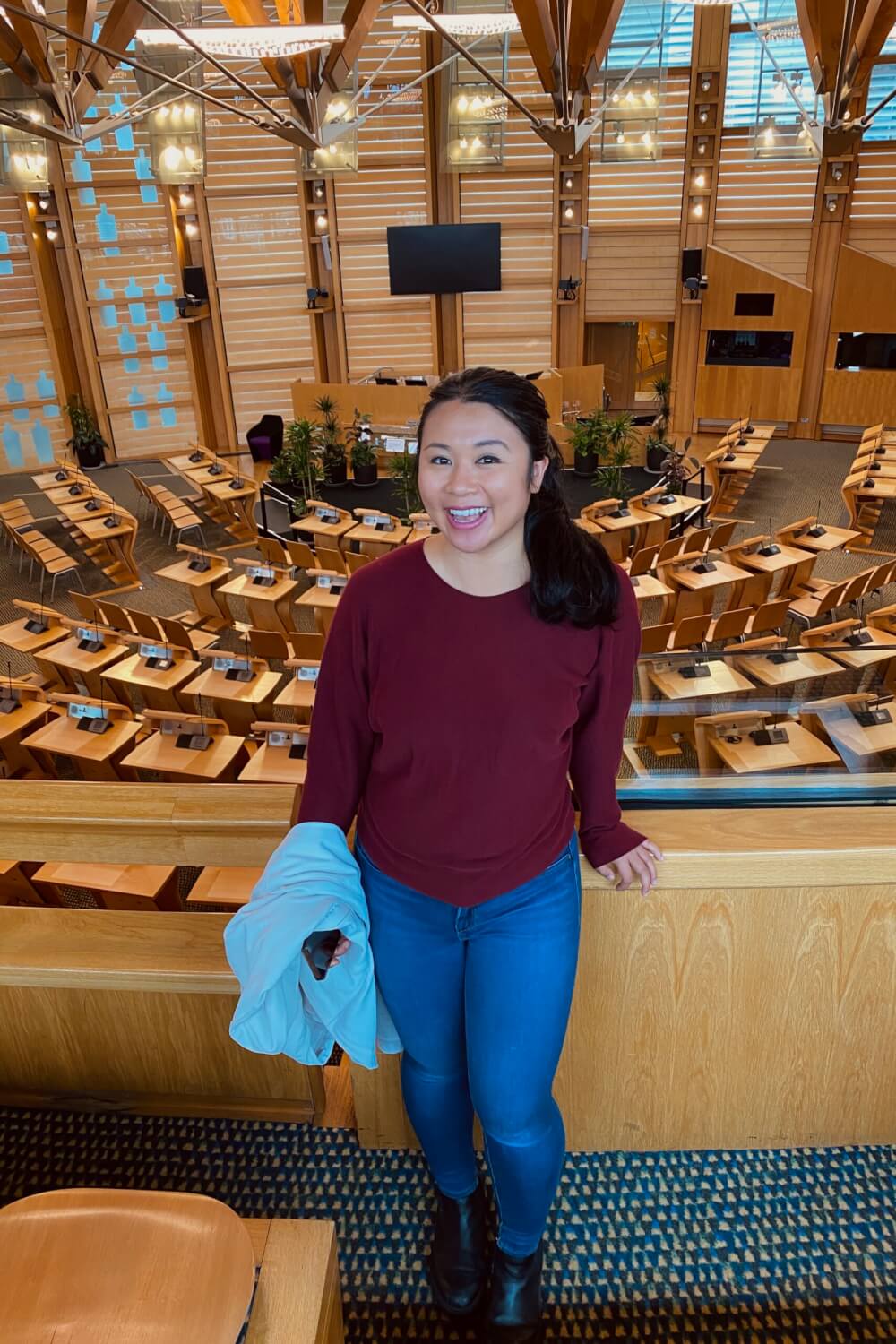 Besides those main sights, there are also some smaller museums run by the City of Edinburgh Council which might be worth looking into if you're interested in those particular topics.
I'll be honest, these museums are pretty dated and not super exciting compared to some of the other attractions in the city but they are free and many are close together so if you're interested in the topics, go for it.
For example, there's …
The Museum of Edinburgh, which is about the history of the city
The Writer's Museum, which chronicles the stories of Edinburgh's most famous writers
The People' Story Museum, which showcases city history through the lens of its people and
The Museum of Childhood which a museum dedicated entirely to the idea of childhood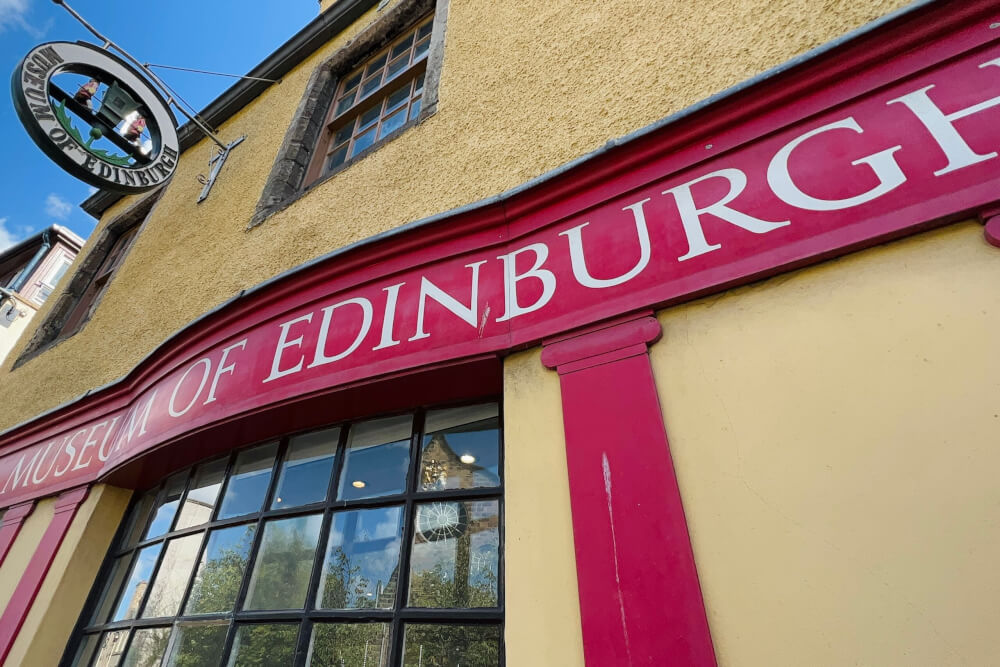 17. Prioritize uniquely Edinburgh attractions
That said, another important attractions related must know is when you are planning your itinerary, do make an effort to prioritize uniquely Edinburgh attractions.
There's so much to see here and I think it'd be a shame to spend time doing things you could be doing in any other city, so for that reason I wouldn't necessarily prioritize attractions like the Camera Obscura, Dynamic Earth or Chocolatarium, unless of course you're travelling with kids, or those things particularly interest you.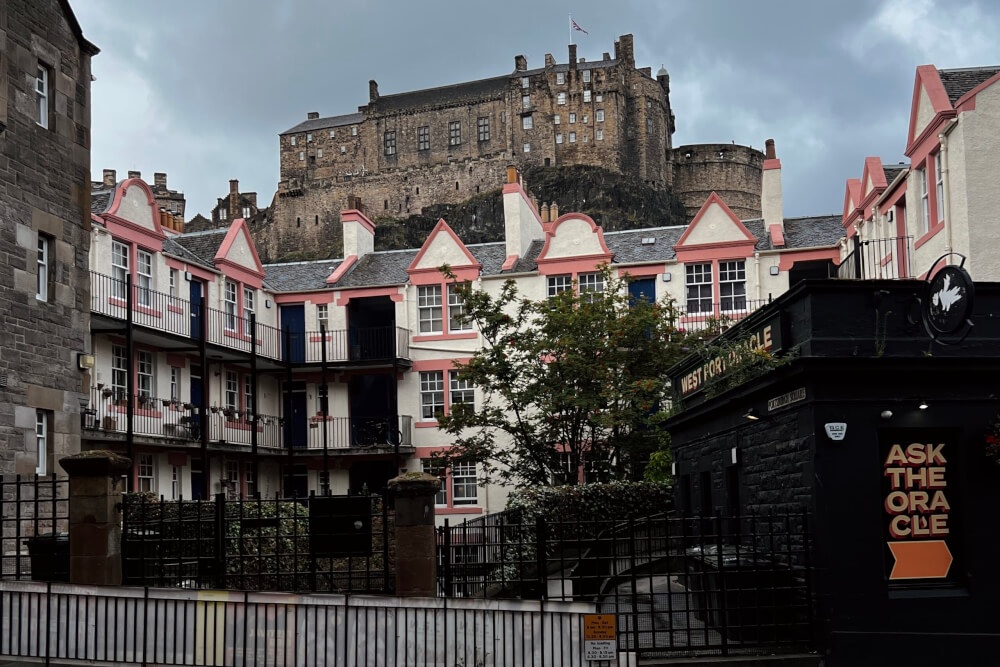 18. Don't rub Greyfriar Bobby's nose
The story of Greyfriars Bobby is one of Edinburgh's most moving tales… but unfortunately, rubbing the statue erected in his honour is actually considered a faux pas by many locals.
Despite most travel guides advising to do it, rubbing Bobby's nose is actually frowned upon these days by locals who believe the act is ruining the statue.
So, take note and go for the air pat instead.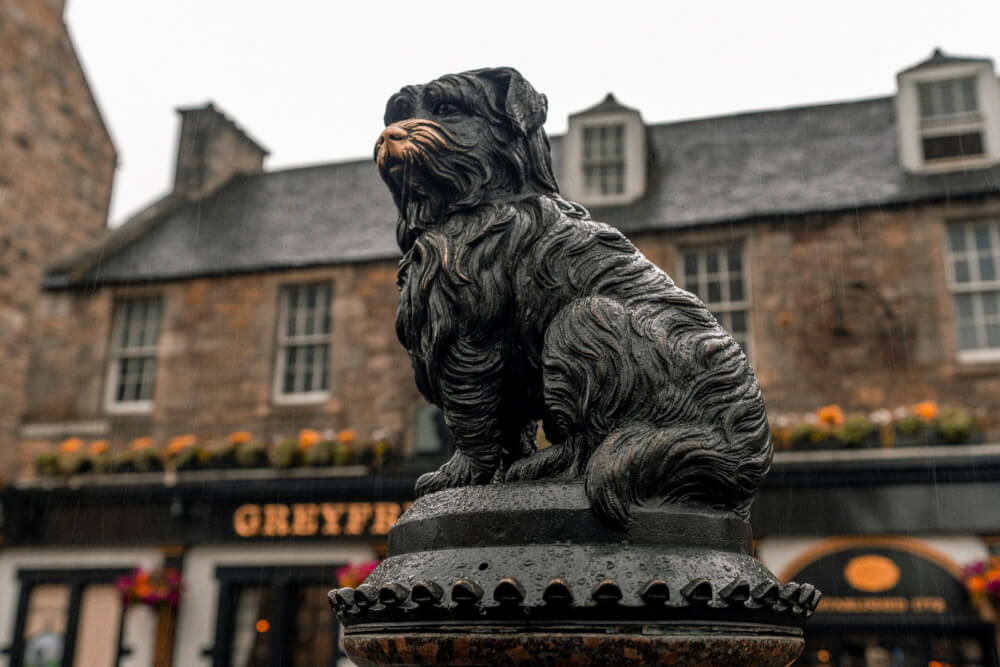 19. Beware of "Harry Potter attractions" in Edinburgh
Now, let's a have a brief chat about all things Harry Potter.
If you've been on this blog before, you'll know that I'm no stranger to HP locations. I've written about all the Harry Potter filming locations you can visit in real life, all the best Harry Potter things to do in London, where to find Hogwarts, and all the little links between HP and Gloucester Cathedral, Durham Cathedral, and Lacock.
So when I see all the 'Harry Potter walking tours' and shops in Edinburgh, I get irrationally irate.
Just to clear things up then: Harry Potter never filmed in Edinburgh so there are no filming locations to visit.
And while JK Rowling did live in Edinburgh while she wrote the books, a lot of the connections shared on walking tours have been debunked by the author herself. For instance that Victoria St inspired Diagon Alley, or that the Elephant House is the official birthplace of Harry Potter.
So, take what you hear with a grain of salt, and know that there is a LOT more to Edinburgh than just Harry Potter stuff. Although those vaguely magic-themed gift shops are definitely taking over the city, for better or for worse…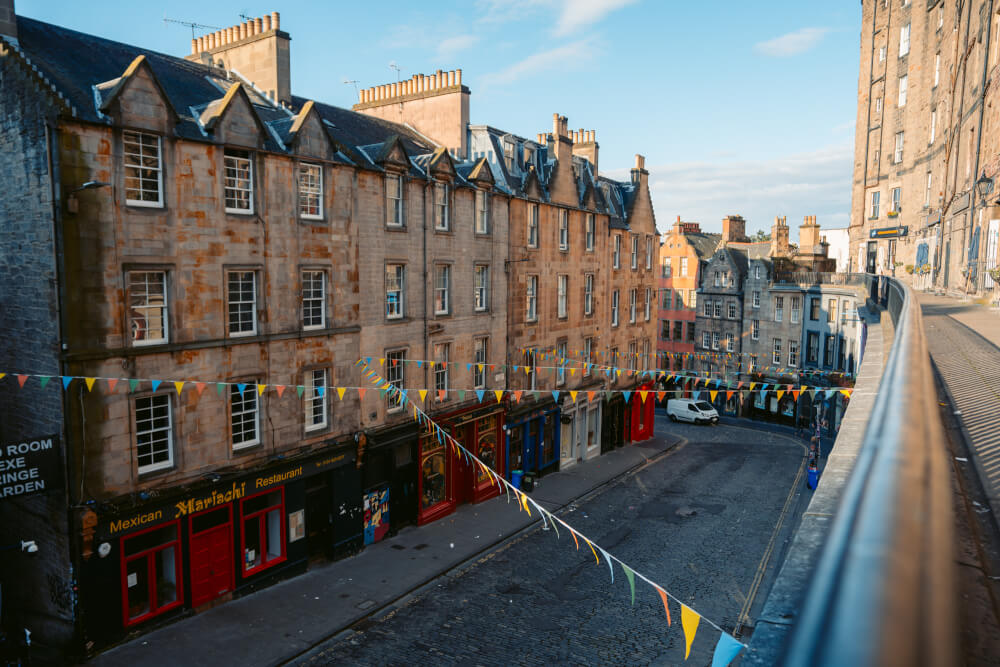 20. Make sure you're prepared before going up to Arthur's Seat
Now another important Edinburgh must-know is that despite being considered one of THE top must-dos in Edinburgh, Arthur's Seat is a pretty steep uphill hike so if you're short on time or don't really like hiking, I would skip this one.
The view is incredible but I saw many unprepared tourists who had to turn back because they didn't realize what a big hike it'd be, so just keep that in mind to save your legs and lungs.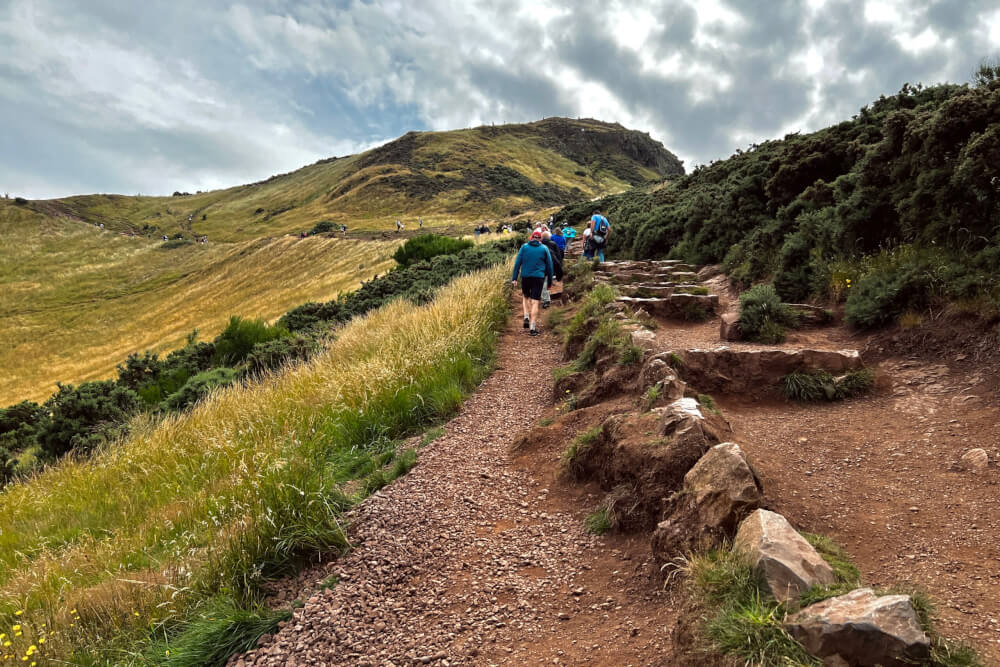 If you do end up doing it though, I propose walking down and heading southeast instead of going back to the city centre because then you reward yourself with a visit to the Sheep Heid Inn, a super cozy spot considered one of the oldest pubs in Scotland.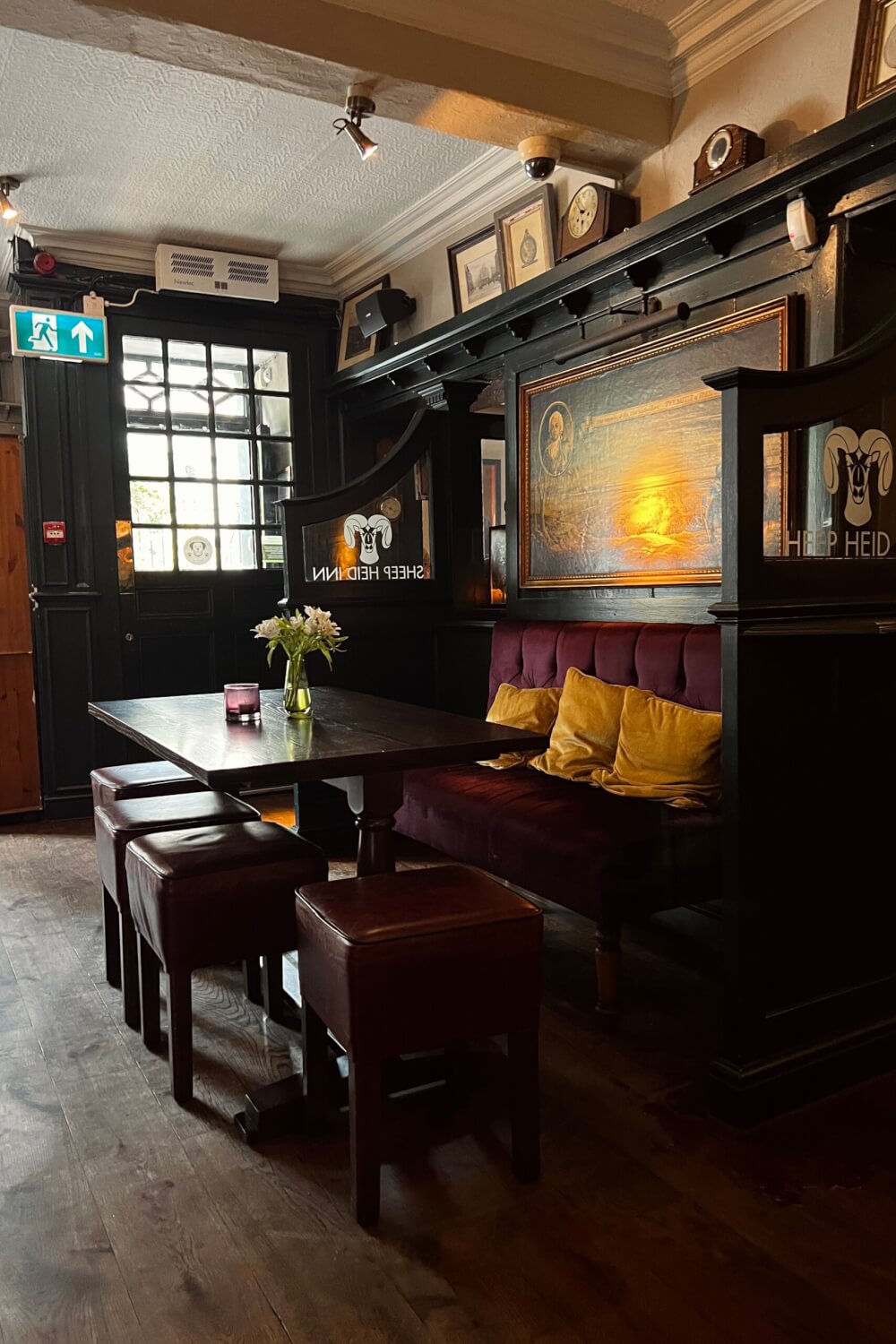 21. Explore beyond the very city centre
Lastly on the Edinburgh sightseeing front, don't be afraid to expand your tourist exploits beyond the central core of Old Town and New Town.
There are many lovely areas to explore in Edinburgh, like Stockbridge for instance which is densely packed with cute boutiques, cafes and bookshops.
Or, for a different vibe, you can check out Leith, which was historically a rougher part of town but today has a few pockets of really cool food and drink spots.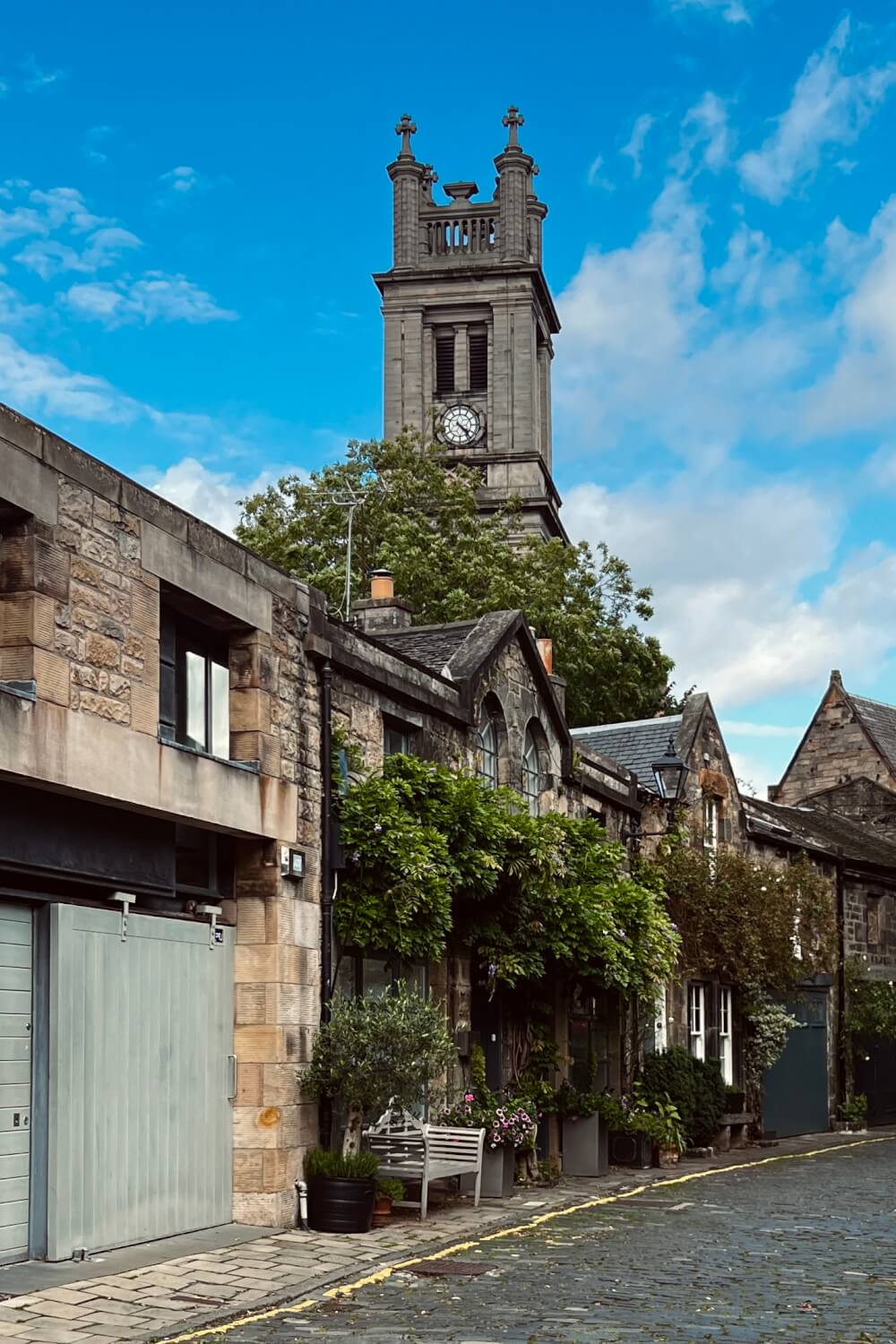 22. Enjoy Edinburgh's diverse food scene
Speaking of food and drink, let's now talk about Edinburgh food and drink tips!
First – know that the Edinburgh food scene is very diverse. On the Scottish front, you have everything from chippys selling deep fried pizza and Mars Bars all the way to refined spots with mouthwatering seafood. On the international front, you have lots of culturally diverse spots serving up mouthwatering eats from around the world.
So definitely make the most of exploring the food scene while you're here.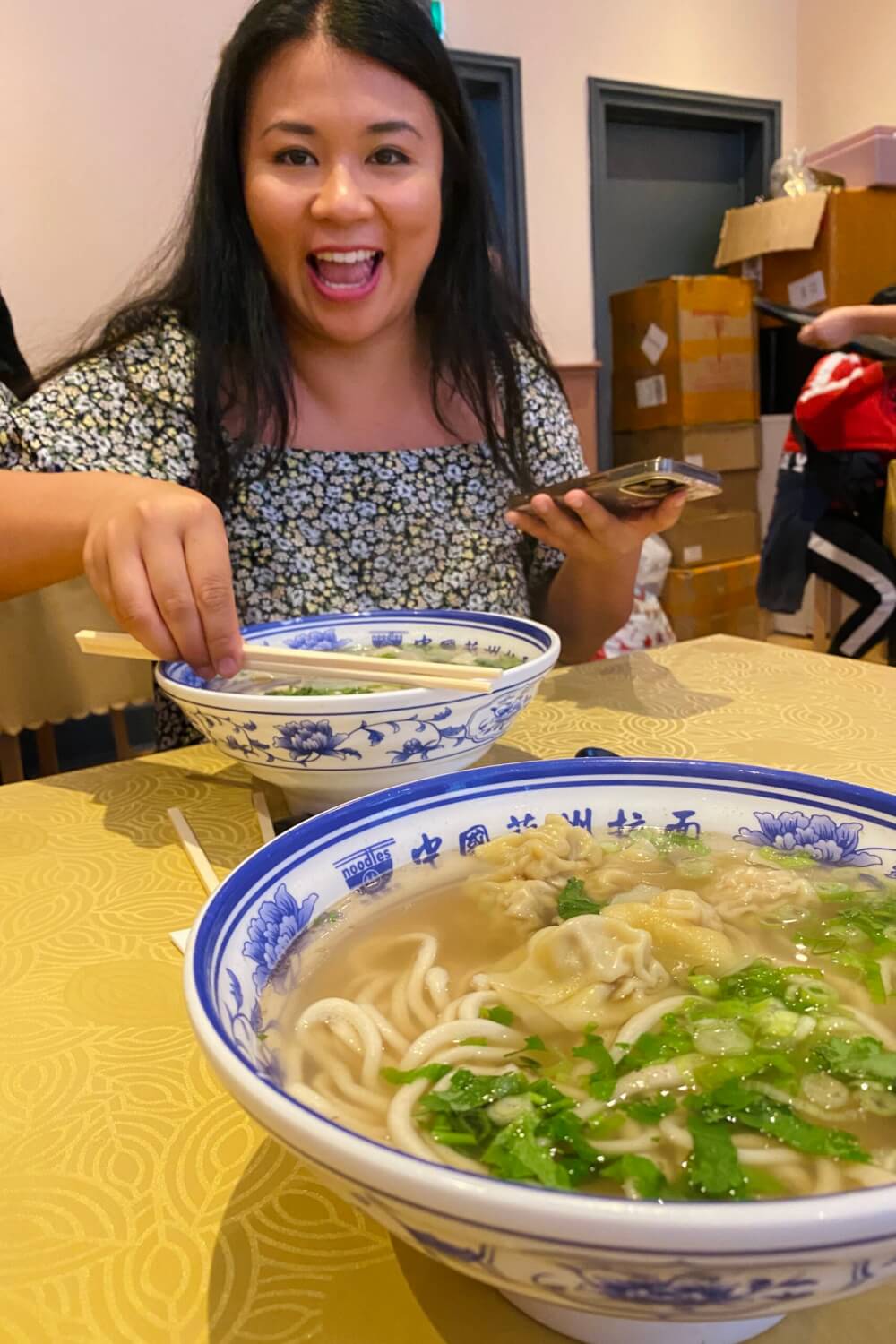 23. Try some Scottish classics
At some point during your trip of course, you should make sure to enjoy some Scottish classics like Haggis with Neeps and Tatties and Cullen Skink which is a creamy fish soup.
There are a number of pubs serving these if you're looking for a more causal experience, but as I mentioned, there's more elevated places to try them too if that's more your speed.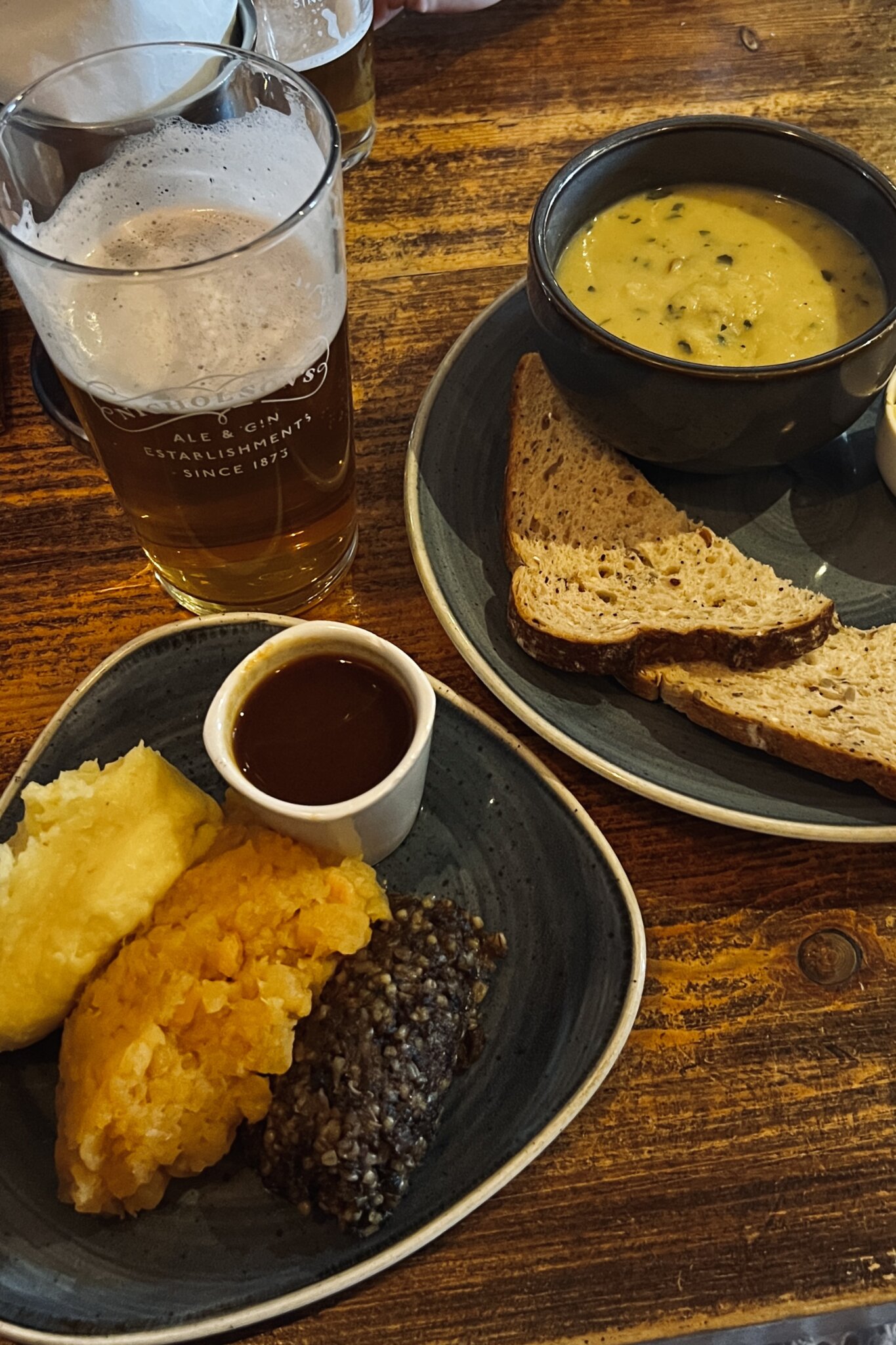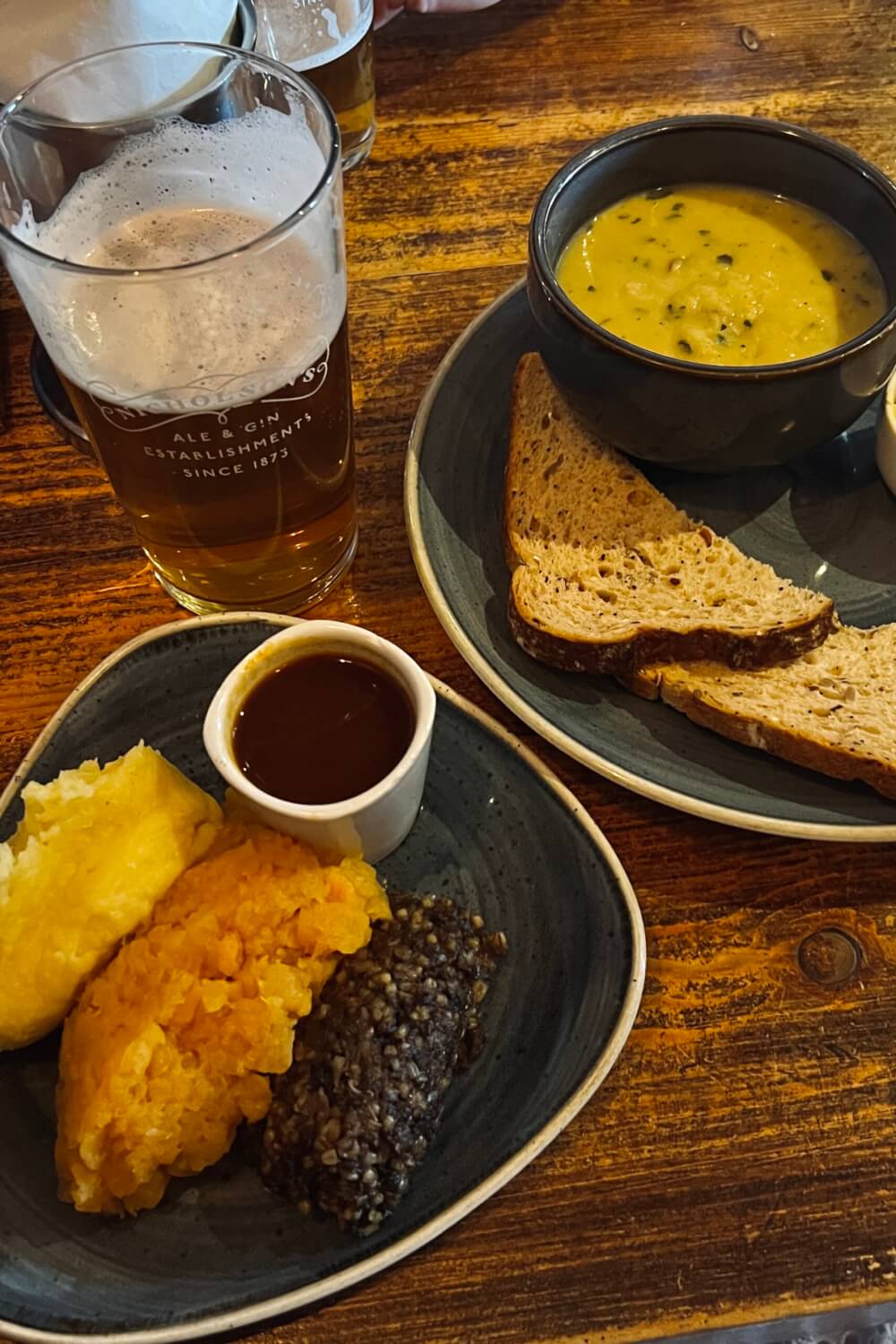 24. Find recommendations from local Edinburgh creators
If you're looking for Edinburgh food recommendations, I would definitely seek out local Edinburgh foodie blogs or social media pages.
Why? Quite simply, people who live there will be able to give you better tips than random gremlins like me who just lunged at a select few spots during my short stay.
So, some pages I really liked while I was in Edinburgh were…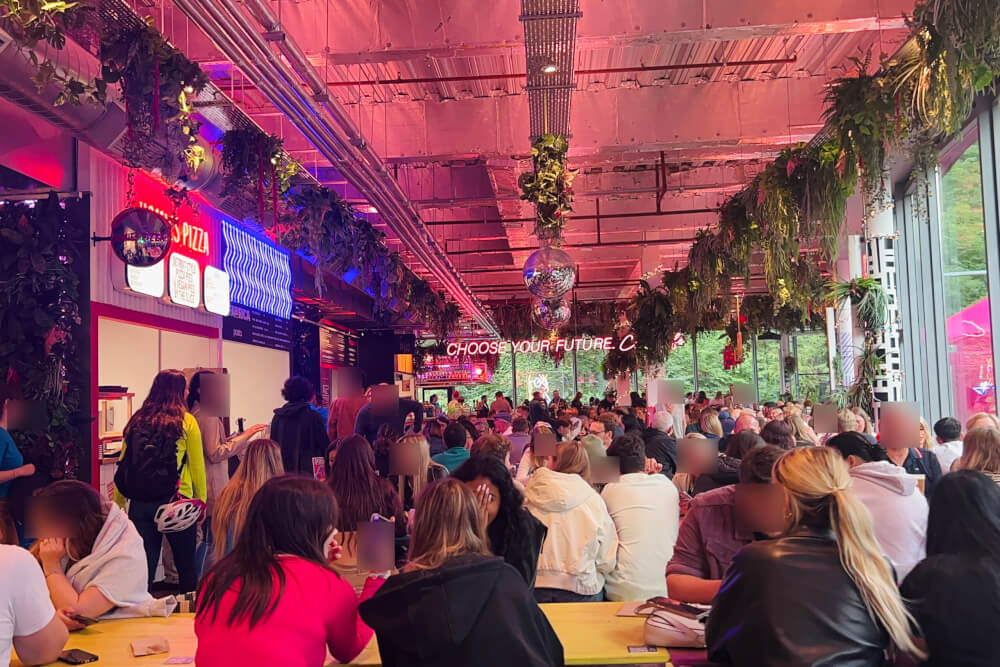 25. Book ahead for restaurants
One Edinburgh food tip I CAN give you though is to book ahead whenever possible.
Some of the most popular spots in Edinburgh can book out far in advance so if there are any places you have your heart set on, then make sure you make a reservation.
NOTE: If you are visiting during a busy period like festival season though, beware that many restaurants won't take bookings during this time and instead enforce a first come/first serve policy.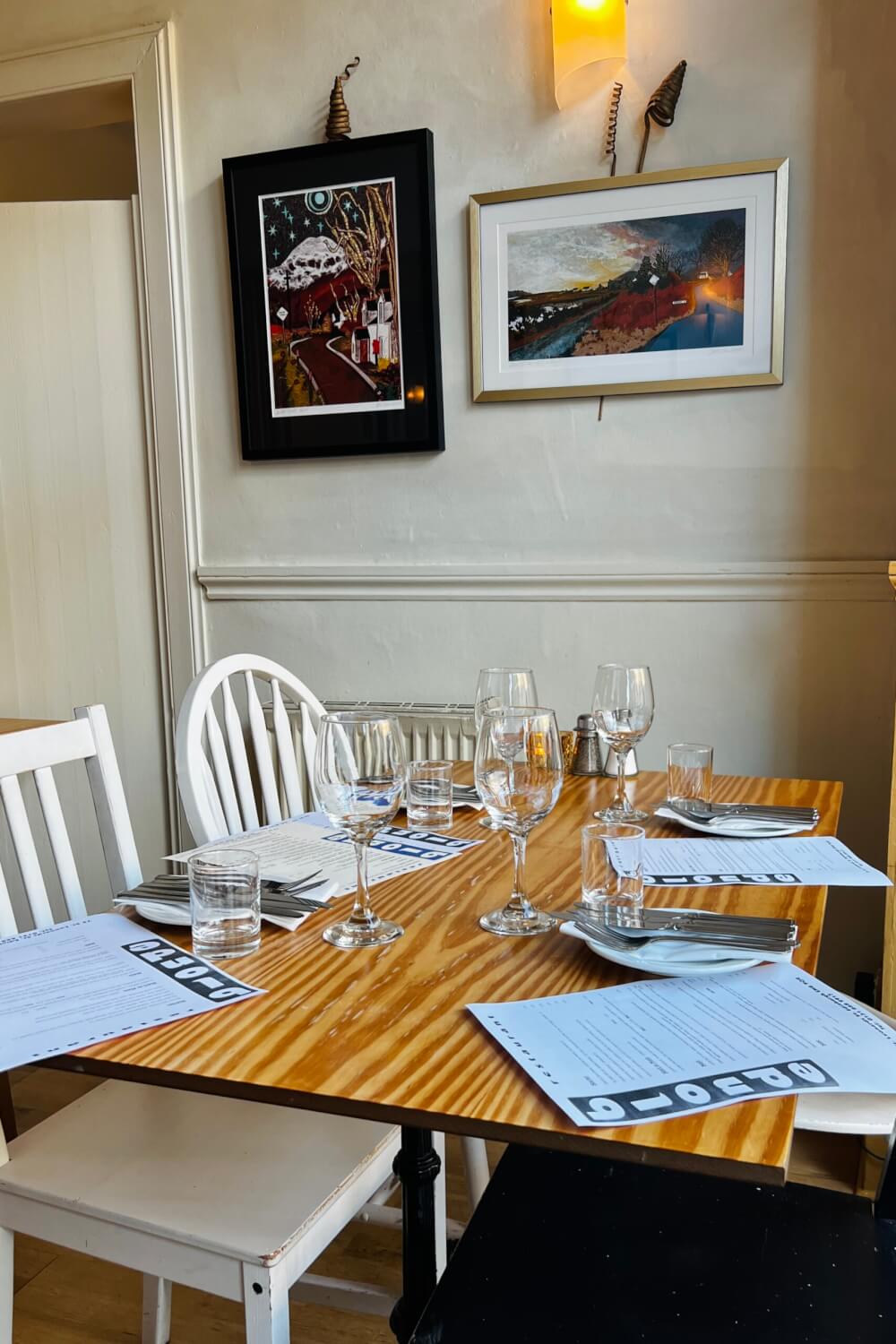 26. Make sure to try a whisky experience of some kind
While in Edinburgh, I would also highly recommend booking some kind of whisky experience as well, because frankly, it just feels wrong not to.
For those new to whisky, I would recommend booking an experience over a tasting because then you can learn more about how to appreciate whisky before you're thrown into the deep end.
In Edinburgh, there are two main whisky experiences that are both quite popular, the Scottish Whisky Experience right by Edinburgh Castle and the Johnnie Walker Experience on Princes Street.
I opted to try the latter and it was cheesy, but I loved it. As someone who didn't know much about whisky, I found it to be a fun, dynamic and engaging introduction. I definitely walked out of there a brainwashed Johnnie Walker enthusiast.
But if you want something more low key, there are tons of tastings and tours you can book as well, like…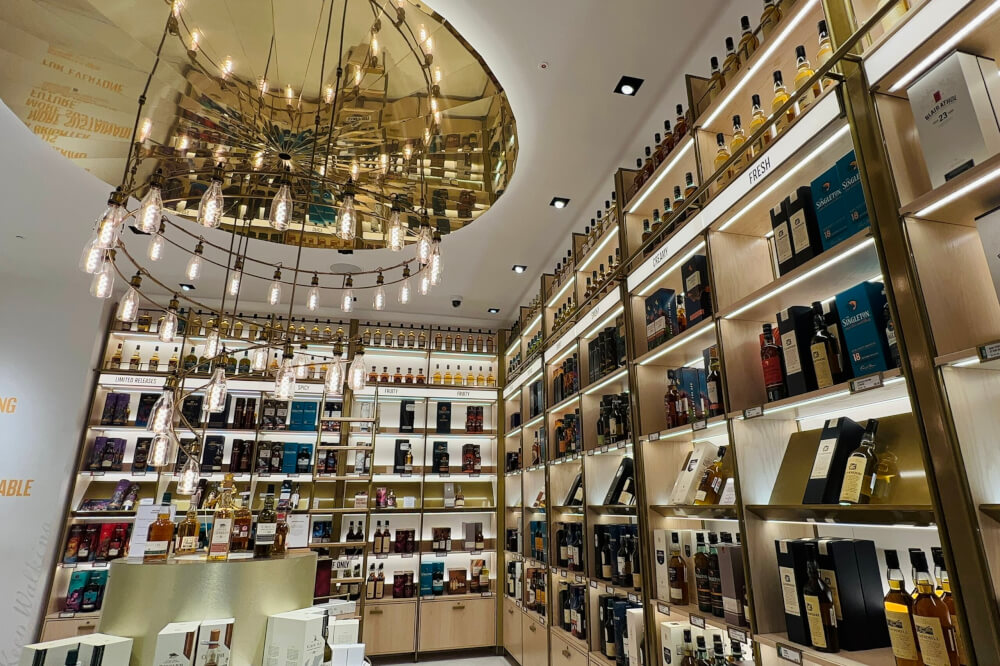 27. Or enjoy a gin experience
There's more to the local booze scene than just whisky though – gin around here is also very good.
You can even book distillery tours and gin experiences if that's more your line of thing, like…
28. Learn how to pronounce commonly mispronounced place names
As we near the end of this list of Edinburgh travel tips, I'd like to revisit the whole pronunciation thing, because it's not just "Edinburgh" that first timers struggle with.
So, in case you need to ask for directions or think you may be saying these names out loud, here are some other commonly mispronounced names in Edinburgh:
Holyrood = Holly-rude
Cockburn = Co burn
Leith = Leeth (rhymes with teeth)
Lothian = LOW-thee-in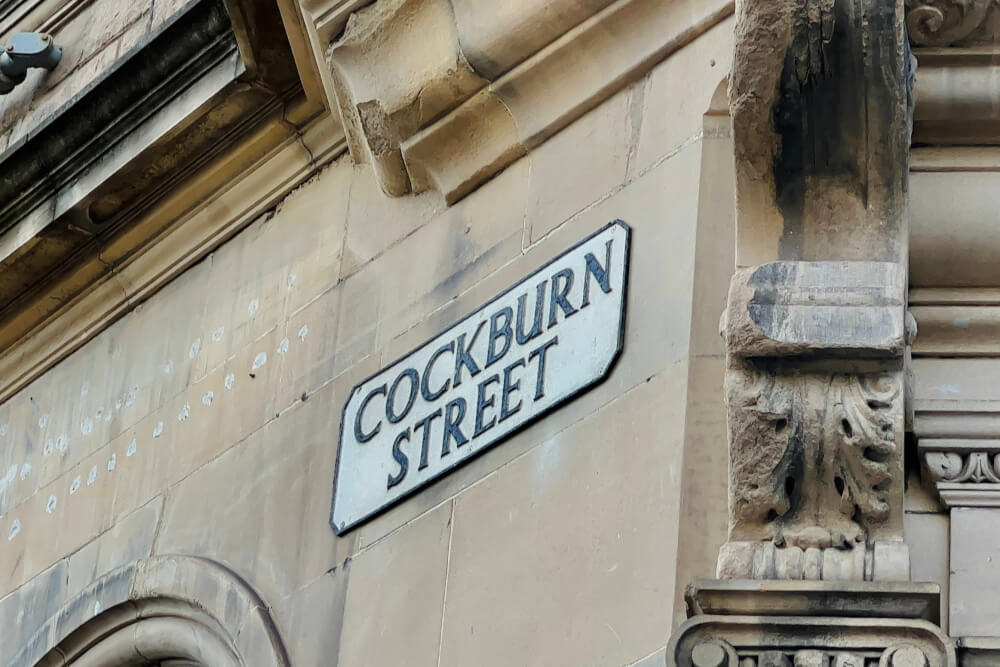 There are also common words you might across that are unfamiliar, like for instance…
Kirk = church
Aye = yes
Scran = food
Tattie = potato
Dram = a small portion of strong alcohol, often whisky
And my personal favourite, coo which is cow.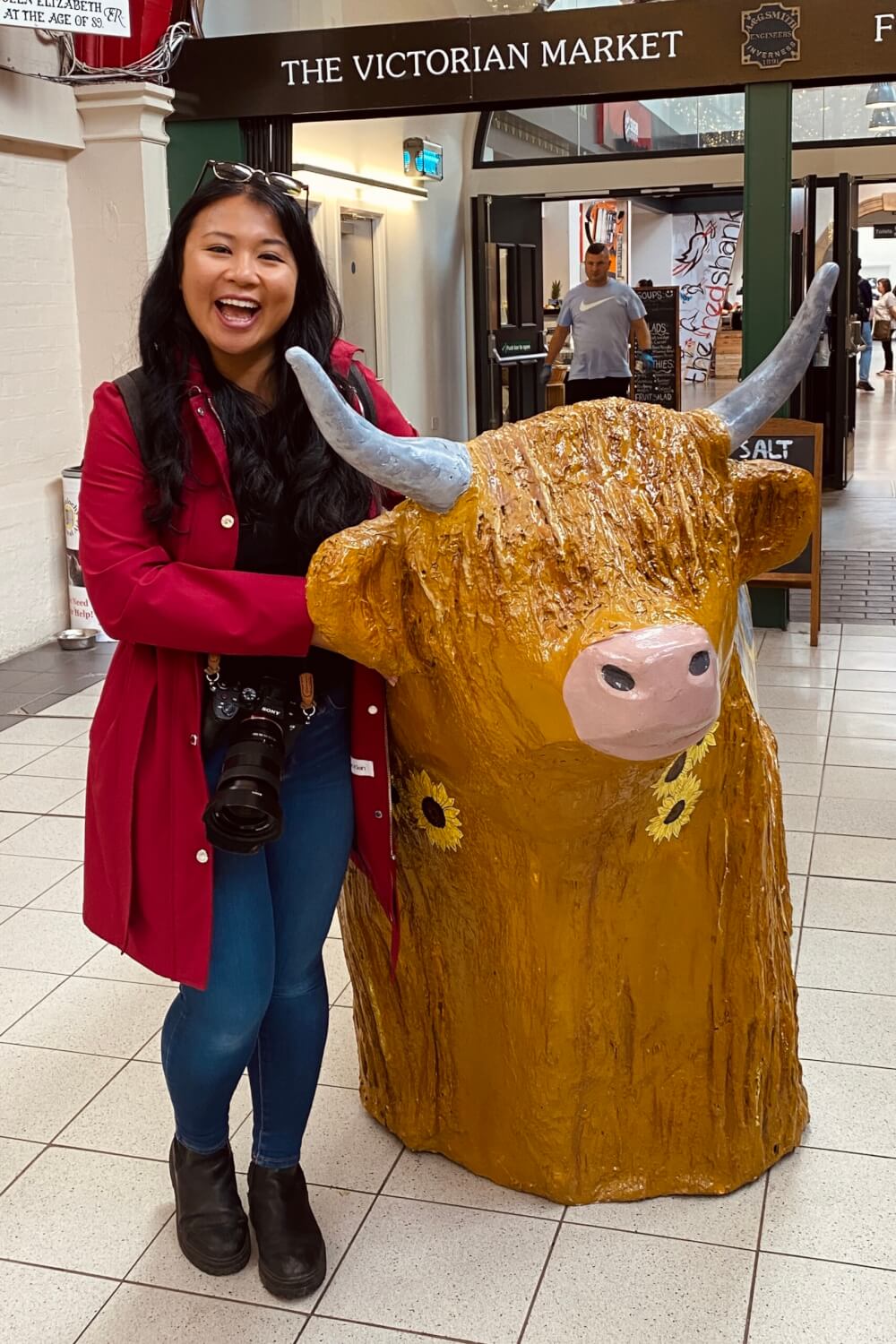 29. Know that jaywalking is very widespread
There's a common joke that you can tell how local someone is to Edinburgh based on how impatient they are at crosswalks.
… and this couldn't be more true.
Jaywalking isn't illegal in Scotland, so most locals will just wait until there's a clear path to cross, and just go at their own leisure regardless of what the little red man says.
So I say, when in doubt, follow people who know what they're doing.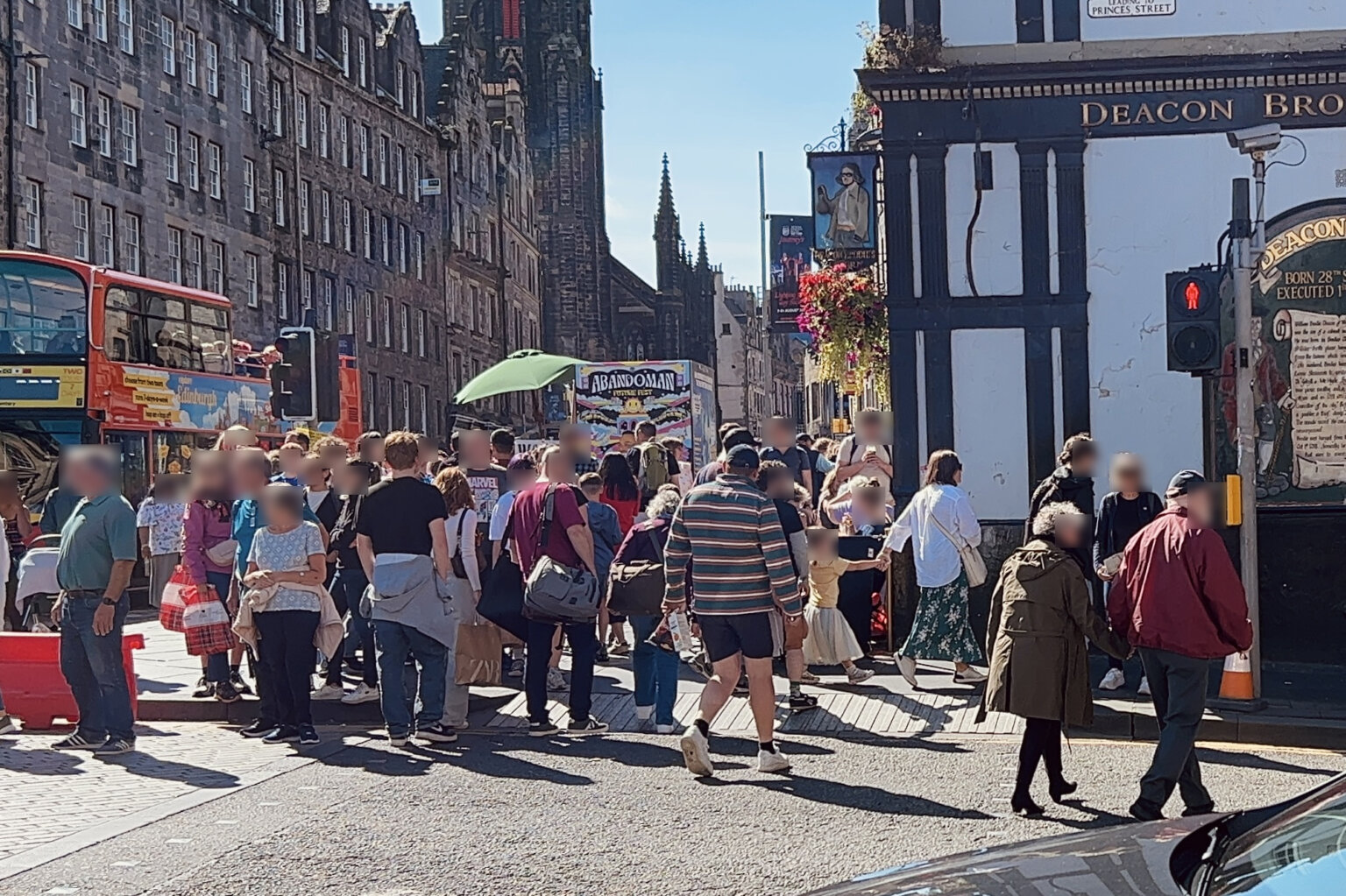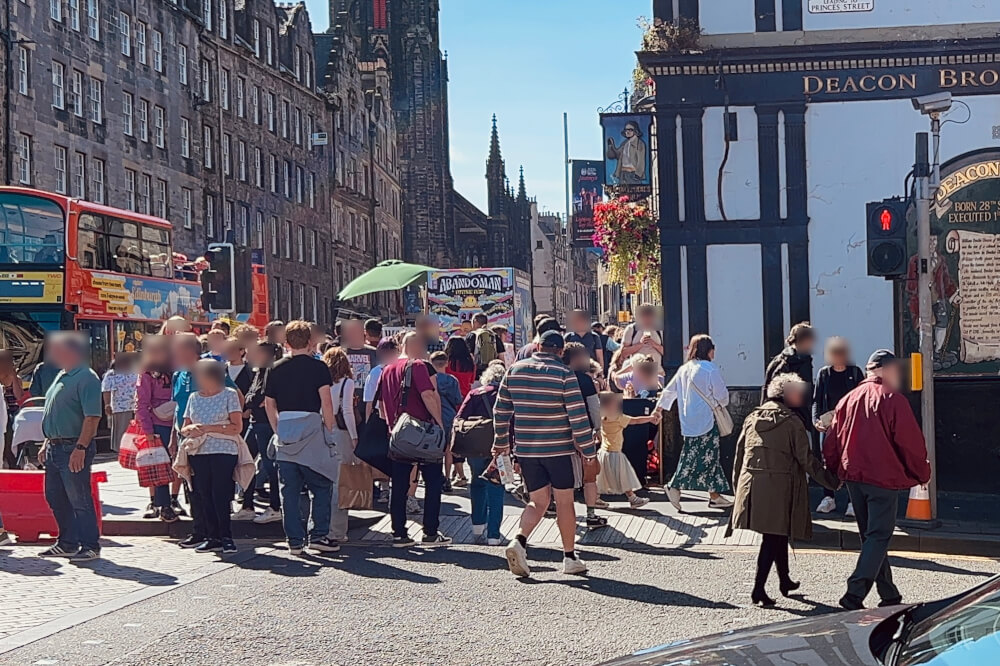 30. Always have a rain/windproof jacket
Ah, Edinburgh weather.
The ever-present gloom makes for wonderfully dramatic photos. It does not however make for a stress-free packing experience.
The truth is, Edinburgh weather can be annoyingly random – sun one second, rain the next, and then random bouts of wind throughout.
So, to ensure you're properly prepared, make sure you bring a good rain/windproof jacket, and have it with you whenever you head out.
NOTE: A waterproof hooded jacket is more important than an umbrella because that Edinburgh wind is no joke. Your umbrella will definitely be struggling.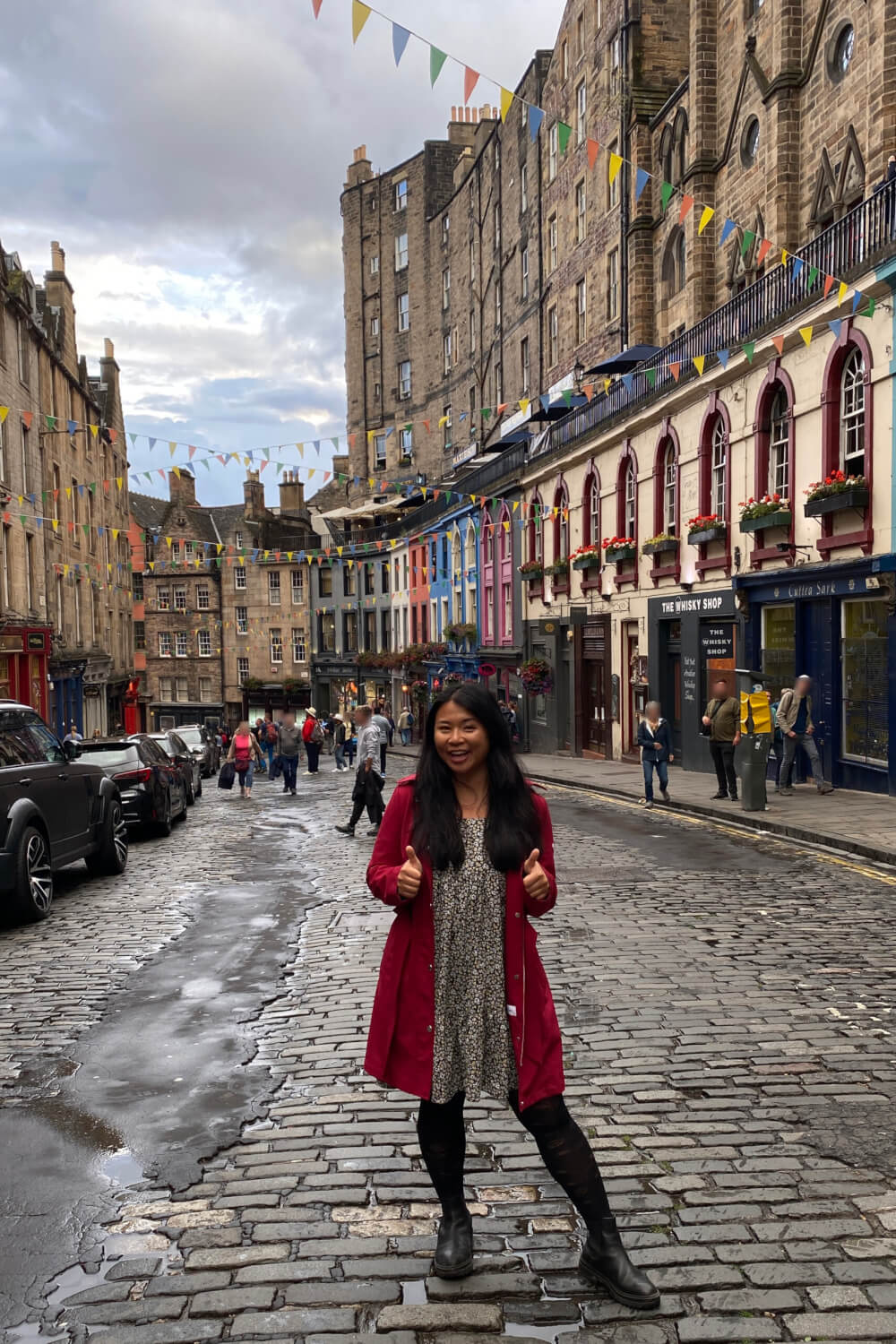 31. Pack comfortable shoes
Aside from a good jacket, another thing you should pack for your Edinburgh trip is comfy shoes.
As I've mentioned ad nauseum, you'll be walking a LOT during your time in Edinburgh, so ditch the heels and make sure you have comfortable stomping shoes.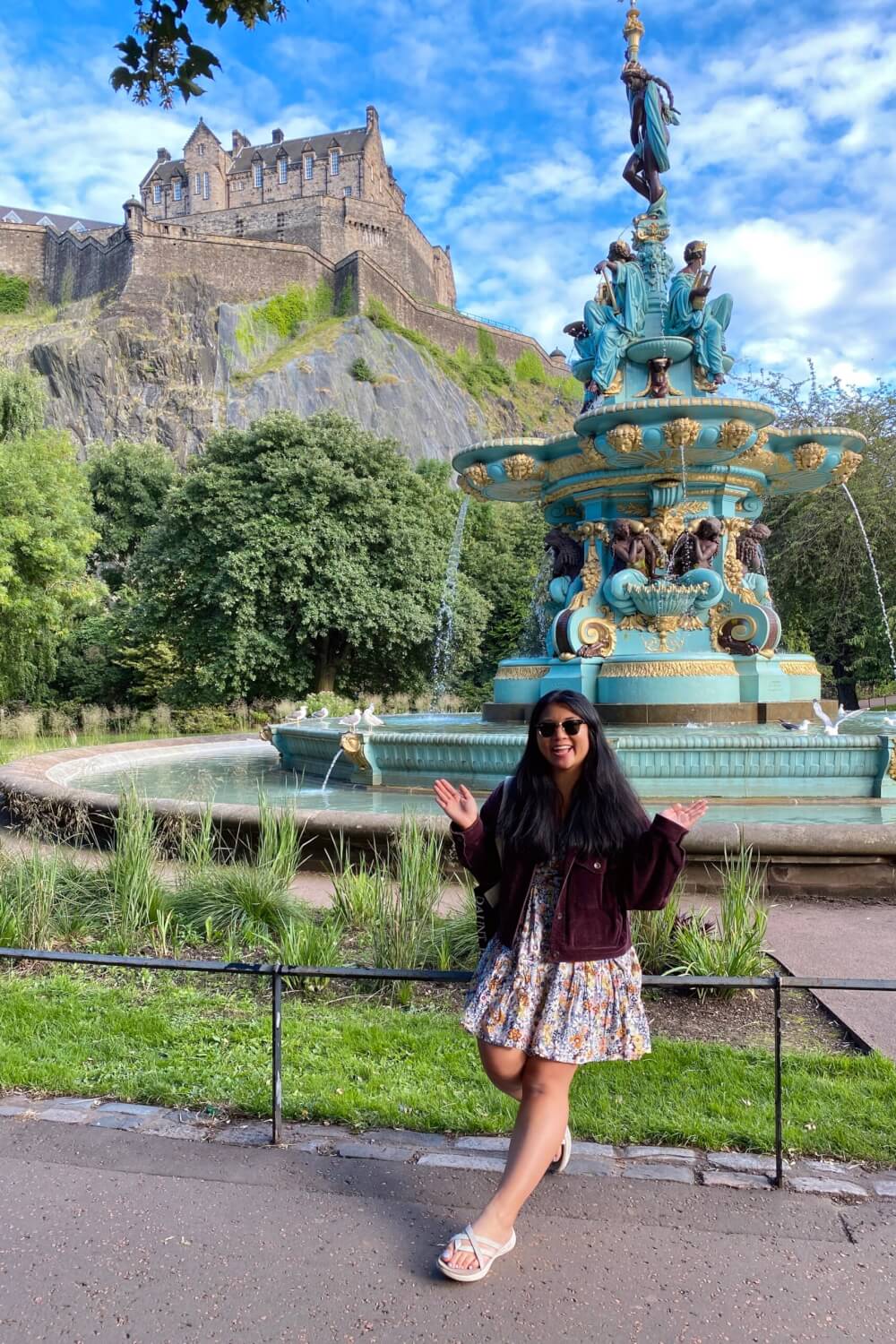 32. Support independent makers over cheap souvenir shops
Lastly, when shopping for souvenirs, be wary of the big tourist shops on the Royal Mile. Often these shops are selling cheaper quality goods, with polyester Tartan wear for instance that's made to look like the real deal.
Instead, you should find local independent makers to support, like at the Tron Kirk market (conveniently also located on the Royal Mile).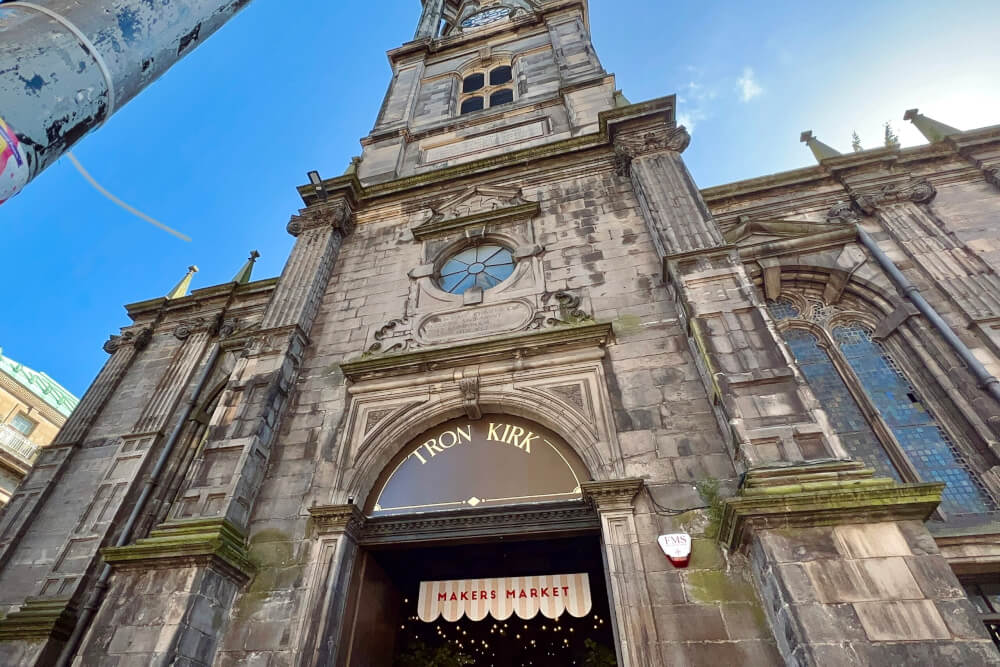 I hope you enjoyed those Edinburgh travel tips!
Let me know in the comments if you have any more Edinburgh must-knows to add. Safe and happy travels! 🙂
My Go-To Travel Favourites: