*FYI - this post may contain affiliate links, which means we earn a commission at no extra cost to you if you purchase from them. Also, as an Amazon Associate I earn from qualifying purchases. Check out our Privacy Policy and Disclosure. for more info.
Real talk: Is there any city in the world more glamorous than LA?
Packed with surreal sights, Instagrammable eats and a surplus of epic activities, my response to this question is simply 'helll naw'.
Growing up in my humble Canadian home, binge watching Hollywood movies and glitzy American TV was my favourite nightly ritual… and when the opportunity arose to visit LA for myself? Well that was almost too much for my fangirl heart to handle.
During my four days in LA, I fit in a fair dose of awesome, from doing studio tours and walking the soundstage of Pretty Little Liars to watching a live taping of Conan. LA was everything I dreamt of and more… plus I even got to see Peter Jackson and the whole Lord of the Rings cast IN PERSON.
*faints*
Somehow, amidst all those activities, I made the time to do my fair share of sightseeing as well. Without further ado, here's a list of my favourite beautiful spots in LA! Be sure to note these on your list, especially if you're a first-timer.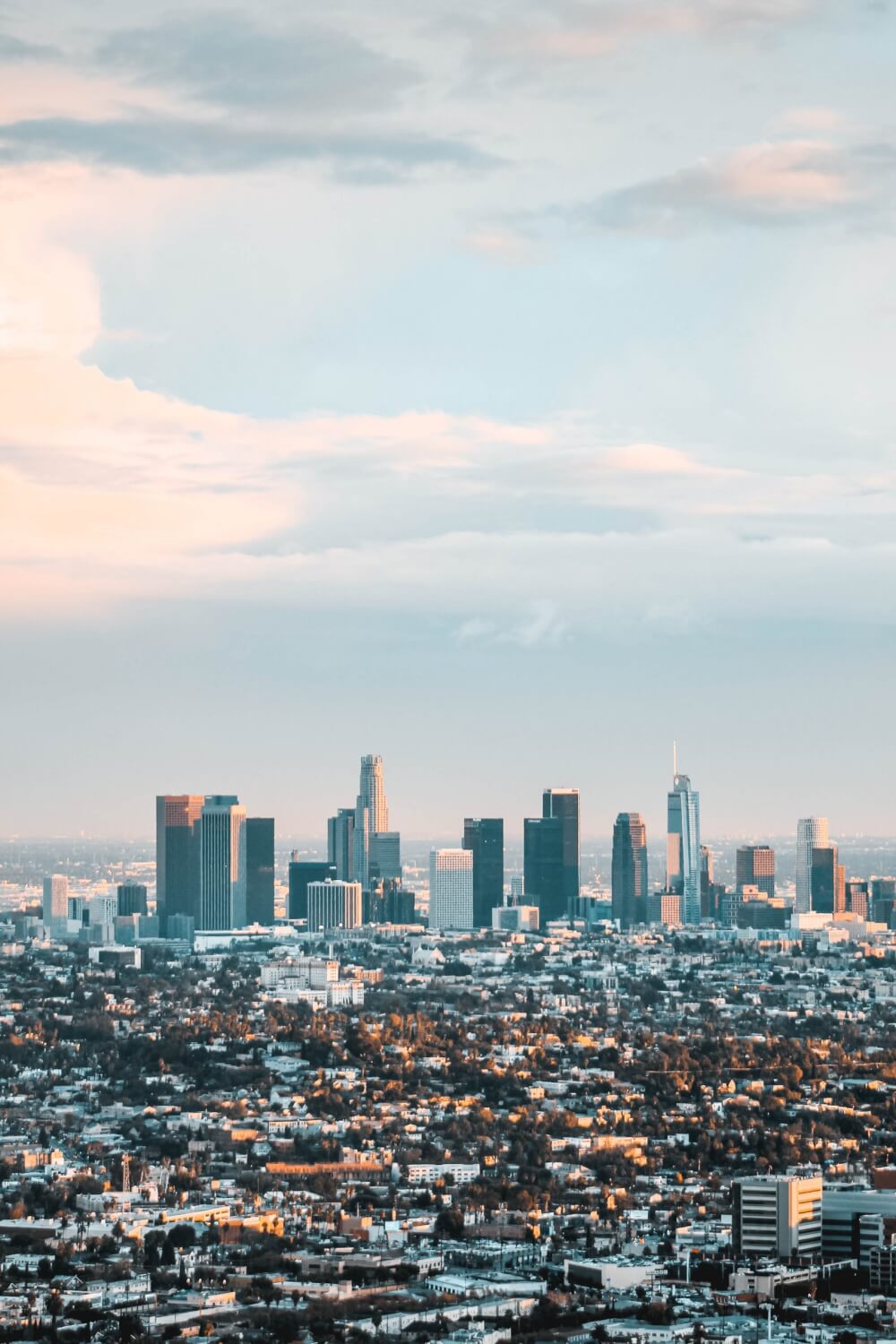 A mAP OF tHESE la must-sees
For your convenience, here is a map featuring all the spots mentioned below:
Beautiful Must-Sees in Los Angeles
Without further ado, here are some must-see things and places when in LA!
1. The sunset from Venice Beach
… Or any beach, really! LA has countless beaches that sprawl across the Californian coast, offering large sandy vistas with picture-perfect palm trees swaying in the wind. No visit to LA would be complete without witnessing a sunset at one of these beaches. On my first day, I watched the sunset from Santa Monica/Venice Beach and it was gorgeous! Although I'm not sure why, it seems like in LA, the sun somehow glows brighter, looks bigger and sets more spectacularly.
2. The view from Griffith Observatory
For skyline junkies like me, the Griffith Observatory is an absolute must-visit when you're in LA. Located in Griffith Park, this observatory showcases various science and space-related displays, while offering sweeping views of the city. Best of all, both parking and admission to the Observatory are free! During the day, you can even get a solid view of the famous Hollywood sign.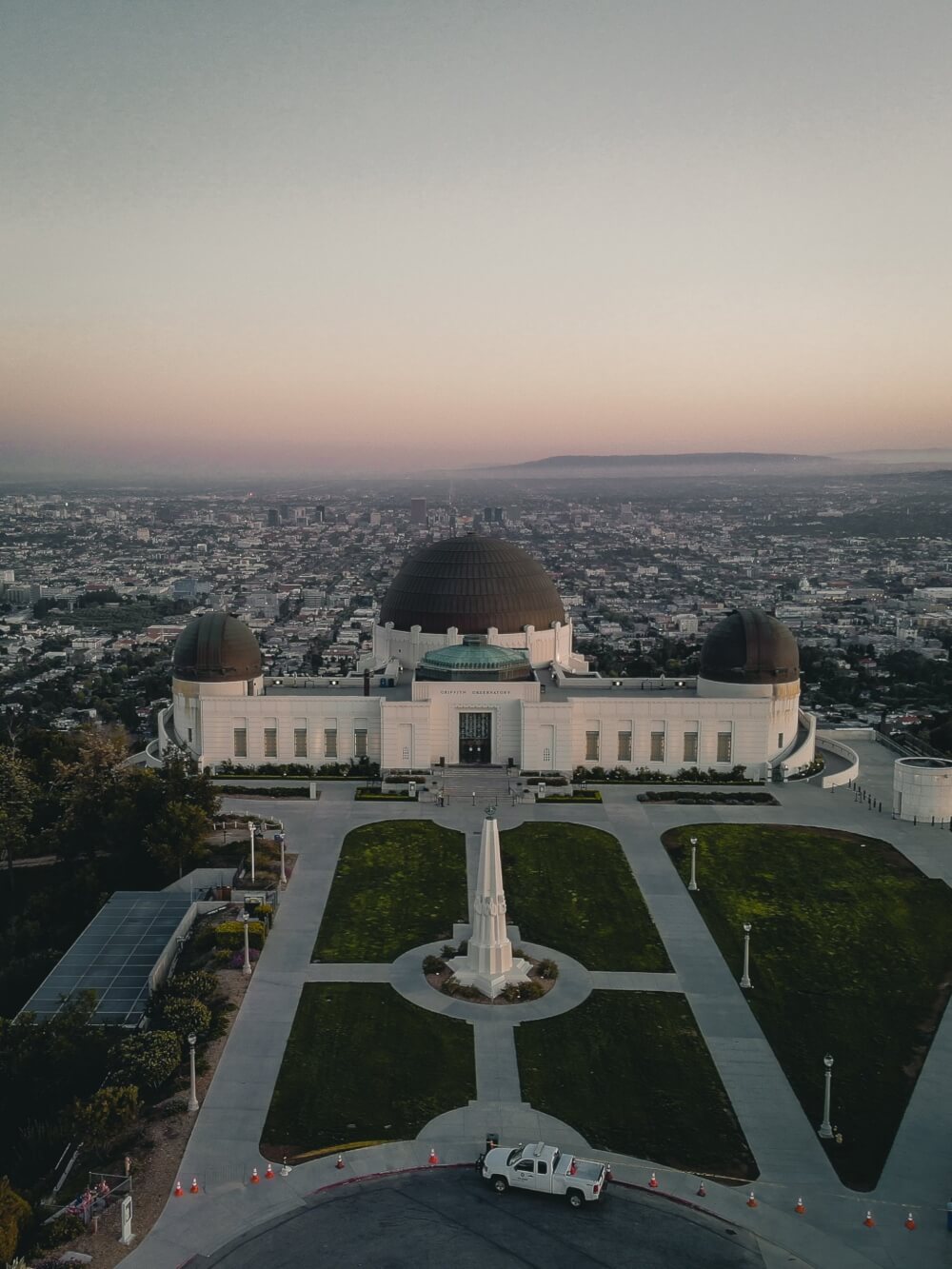 Take note though: visiting at night is surely the most magical.
3. The view from Getty Center
The Getty is an LA institution well-known for its expansive collection of art, photographs and sculptures. The real draw for me though was its panoramic views over LA. From its perch high above the city, the Getty offers views of downtown Los Angeles and on a clear day, you can even spot the Pacific Ocean and Catalina Island looming in the distance. Visiting on a weekday morning, I had this gorgeous view all to myself!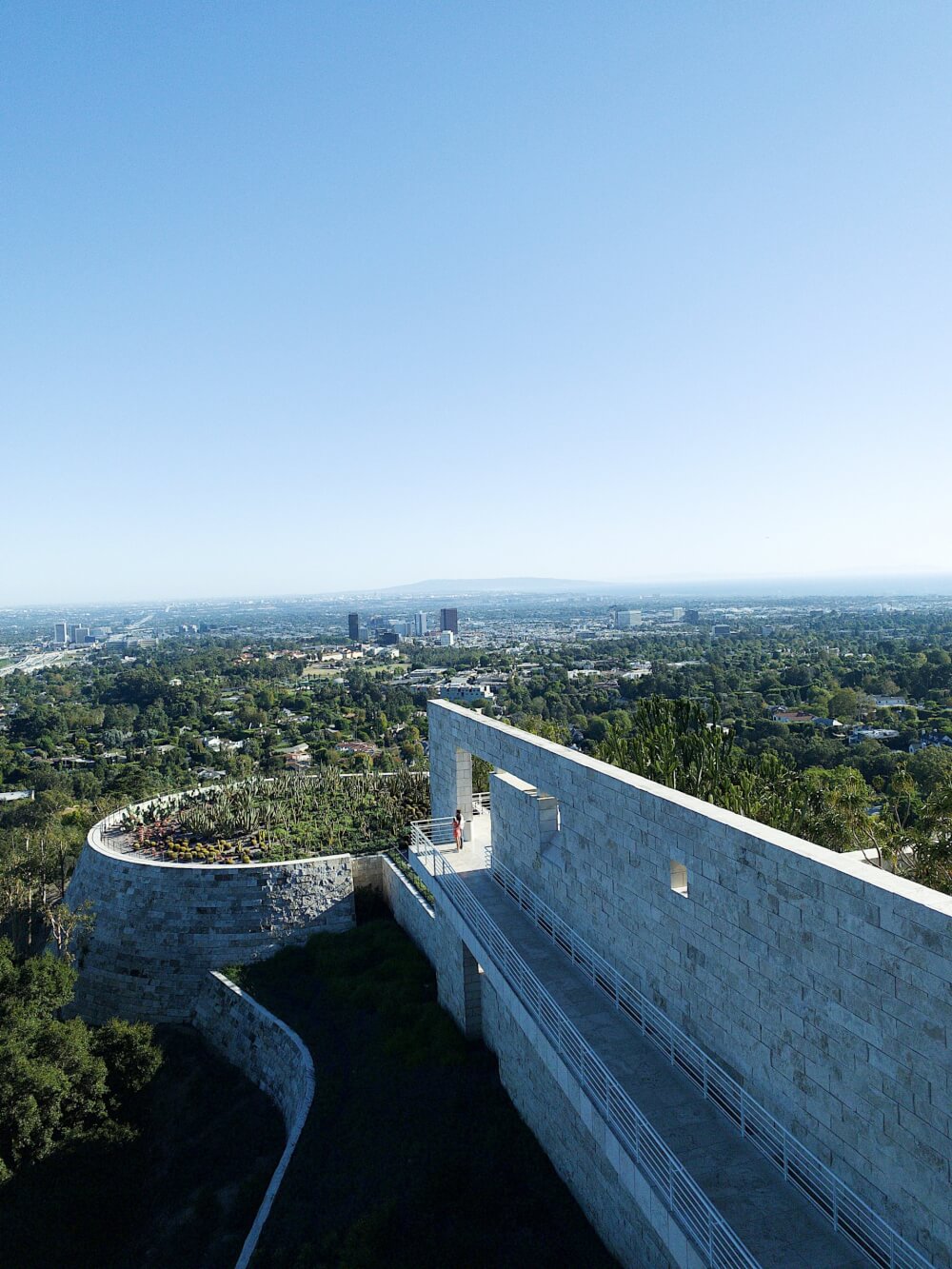 4. The Getty Center Gardens
Of course, the Getty's views are not the only spectacular thing about it… in fact, in addition to its displays inside, it also has beautiful gardens throughout which line the property's exterior. Because of LA's warm climate, the gardens are gorgeous year round (even in the winter) and are definitely a nice, tranquil escape during a busy trip full of sightseeing.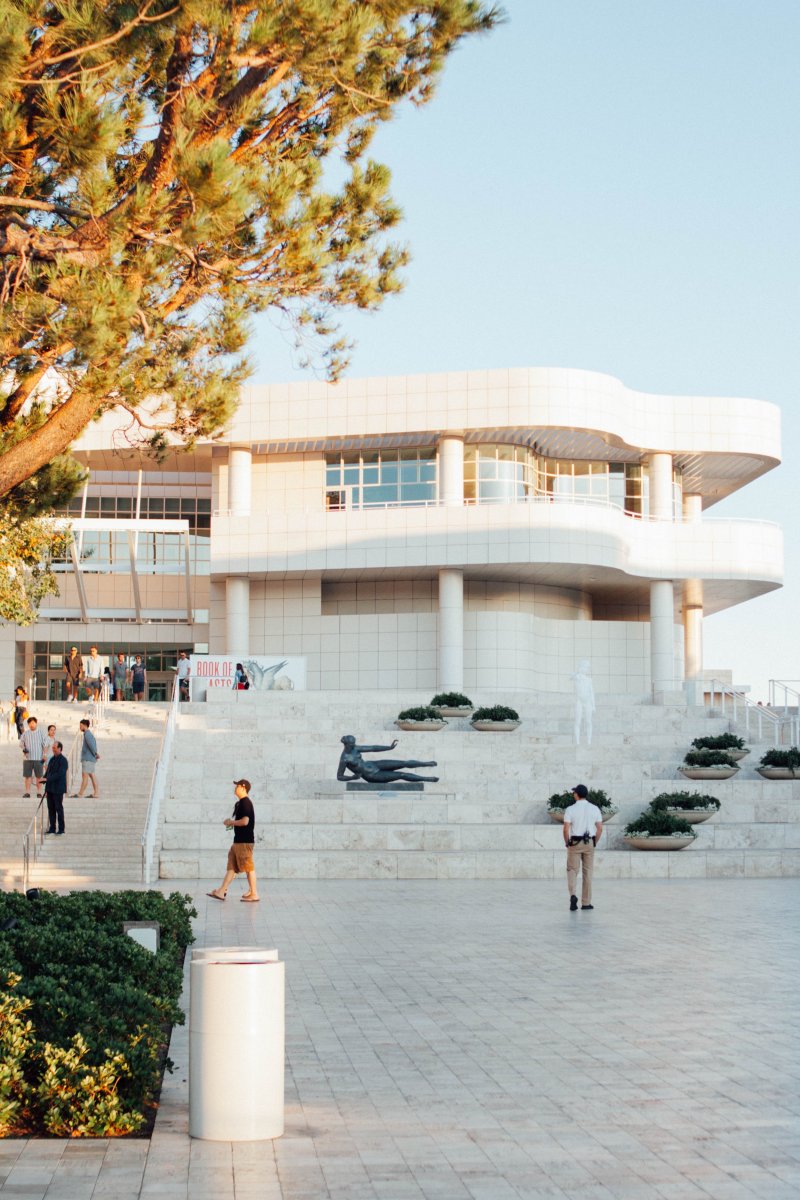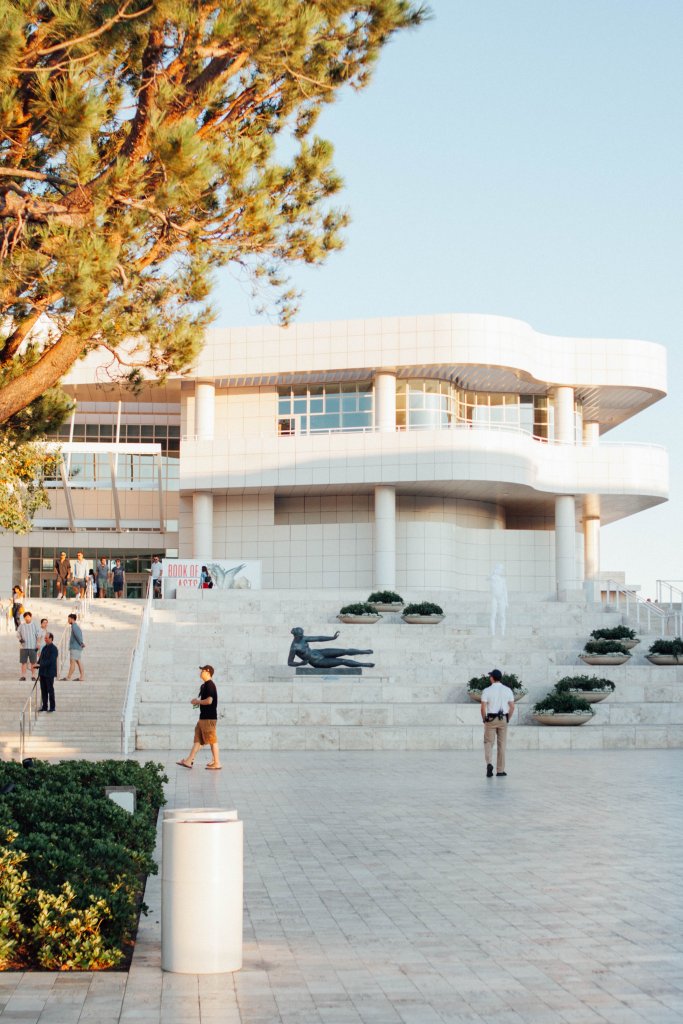 5. The Santa Monica Pier (by night)
The Ferris Wheel at Santa Monica Pier is an iconic landmark of LA and is one of the most important must sees in California! And sure, while it's a great visit during the day… At night, with the smell of funnel cake in the air, the flashing lights of nearby rides and the music of street performers, the pier becomes even more magical.
Of course, it's gorgeous here at sunset too: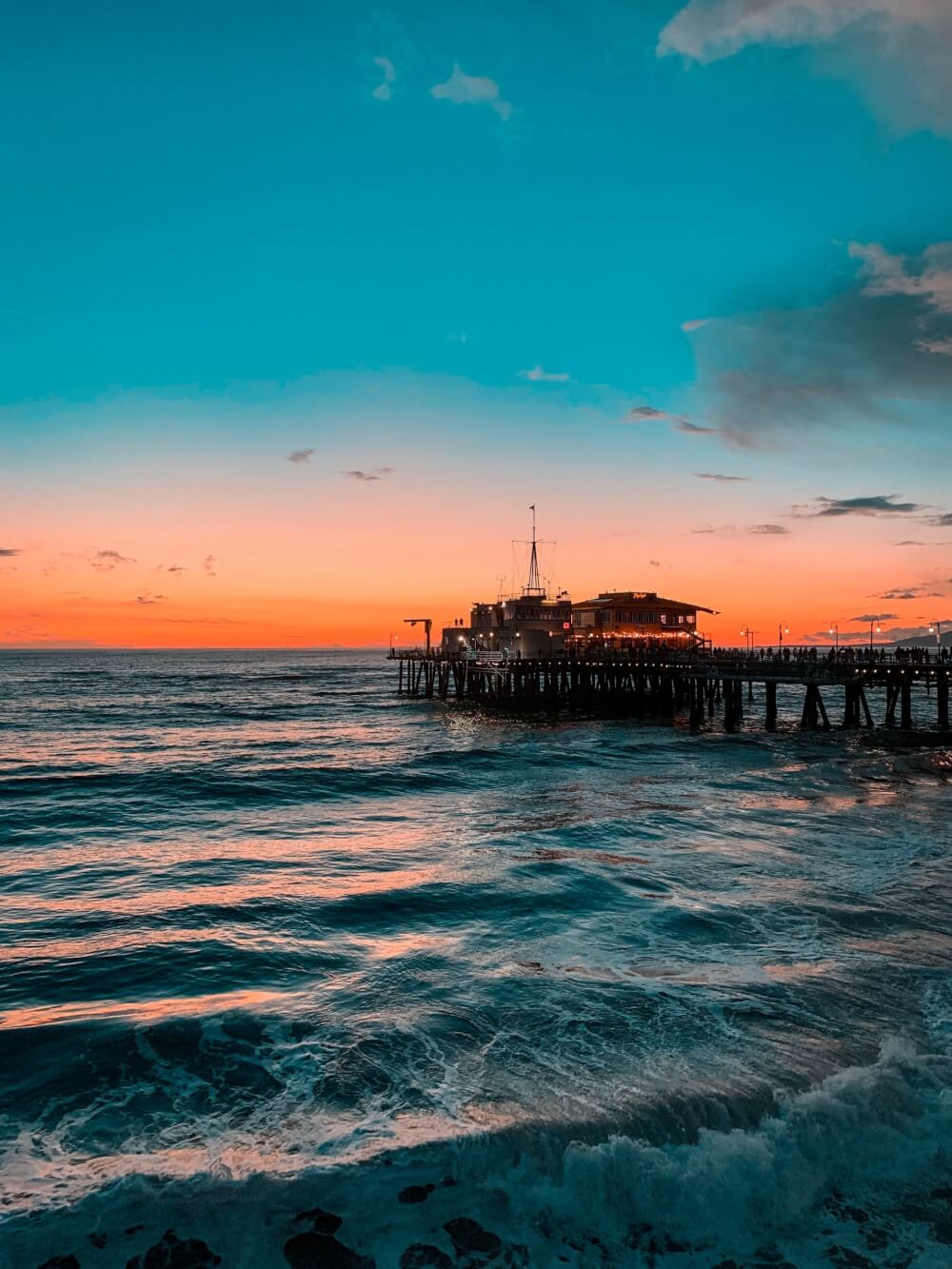 **6. Hollywood Boulevard
I'm hesitant to put this as a "must-see", but this area is so quintessentially LA that it seems strange to not include it. Beware: Hollywood Boulevard is crawling with busloads of camera-wielding tourists, pushy salespeople and tacky souvenir shops… If all these sound unappealing to you, you could likely pass on a visit here. At the same time though, this famous street is home to LA icons like the Hollywood Walk of Fame and Mann's Chinese Theatre. The choice is yours to make, but I couldn't resist a visit. While it's really just a street for photo opps, I'm glad I went.. though once is probably enough!
Because it was a short trip, I definitely feel like I was only able to hit up the 'mainstream' hotspots and attractions. Maybe next time, I'll get the chance to visit places that are more off-the-beaten-path. Let me know in the comments if I've missed any of your favourite spots!