*FYI - this post may contain affiliate links, which means we earn a commission at no extra cost to you if you purchase from them. Also, as an Amazon Associate I earn from qualifying purchases. Check out our Privacy Policy and Disclosure. for more info.
California is a true enigma of a state filled with hella stereotypes, enchanting natural landmarks, and a history as dramatic as its famous Hollywood films.
And while people's California dreaming usually consists of the epic views of Los Angeles, the dreamy stretches of coastline, and other main tourist hubs like San Francisco, there are plenty of secrets and lesser known facts about California that many people don't know…
Lucky for you, I'm supremely nosey and have done some digging to find the best interesting California facts just for you.
So, sit back, relax, and pretend like you're cruising along California's vaulted coastline. Here are some of the most intriguing and lesser-known fun facts about California!
---
Save this post on Pinterest for later: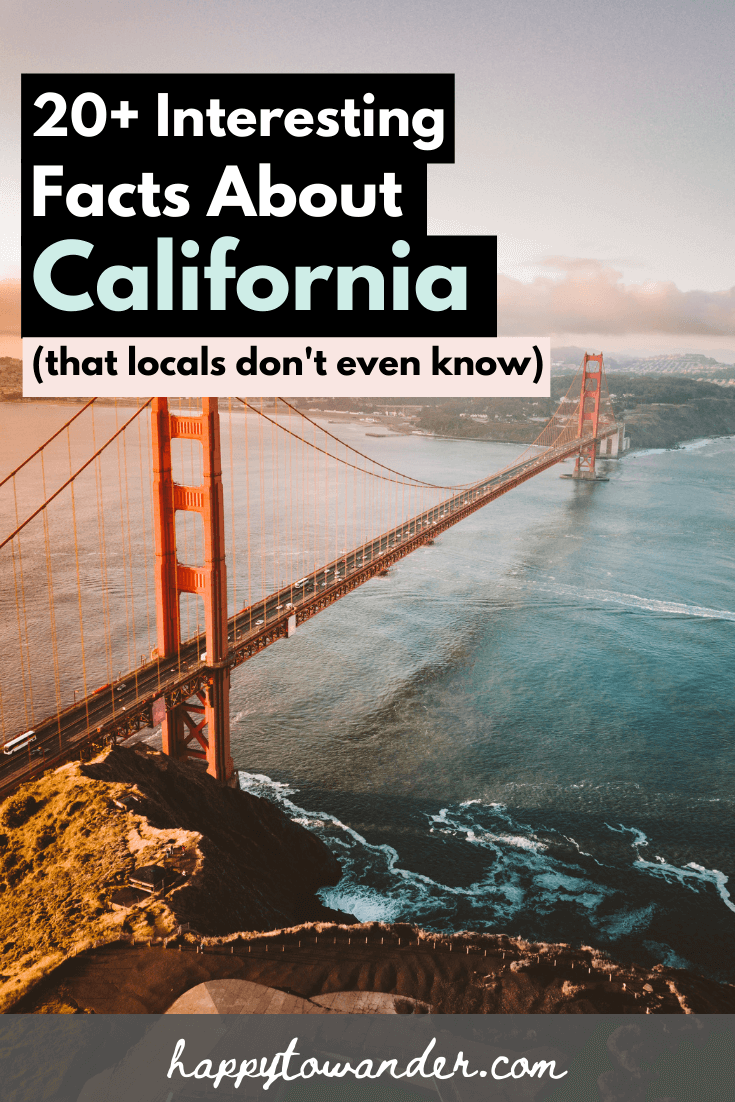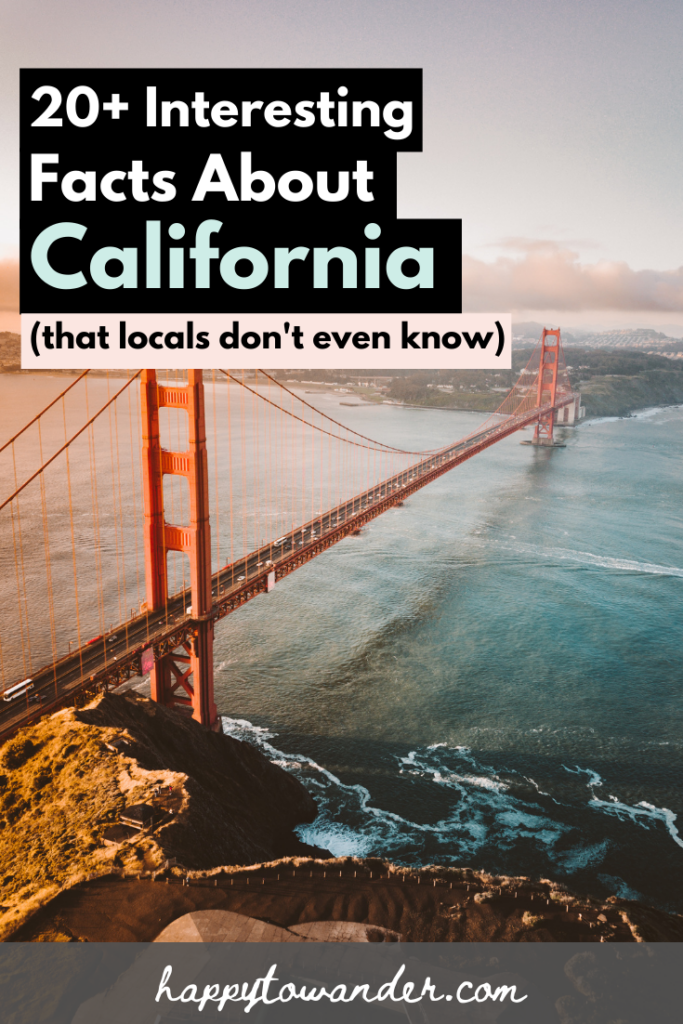 1. California was its own country (…for a month)
One of the most interesting and fun California facts still has a lot of relevance today. According to Britannica, California was (once upon a time) actually its own, independent country.
While it only lasted for a month, on June 14, 1846, settlers in Sonoma revolted against Mexican authorities who arrogated the region. And, in the end, they established themselves as the autonomous California Republic.
This proved to be short-lived. Weeks later, the United States declared war on Mexico, seized Monterey, and raised the American flag over the city.
Ultimately, the California Republic acquiesced and declared allegiance to the United States.
However, as most folks from California know, this is not an issue that's just blown over—to this day, many Californians are convinced that California could secede and be a successful, independent country.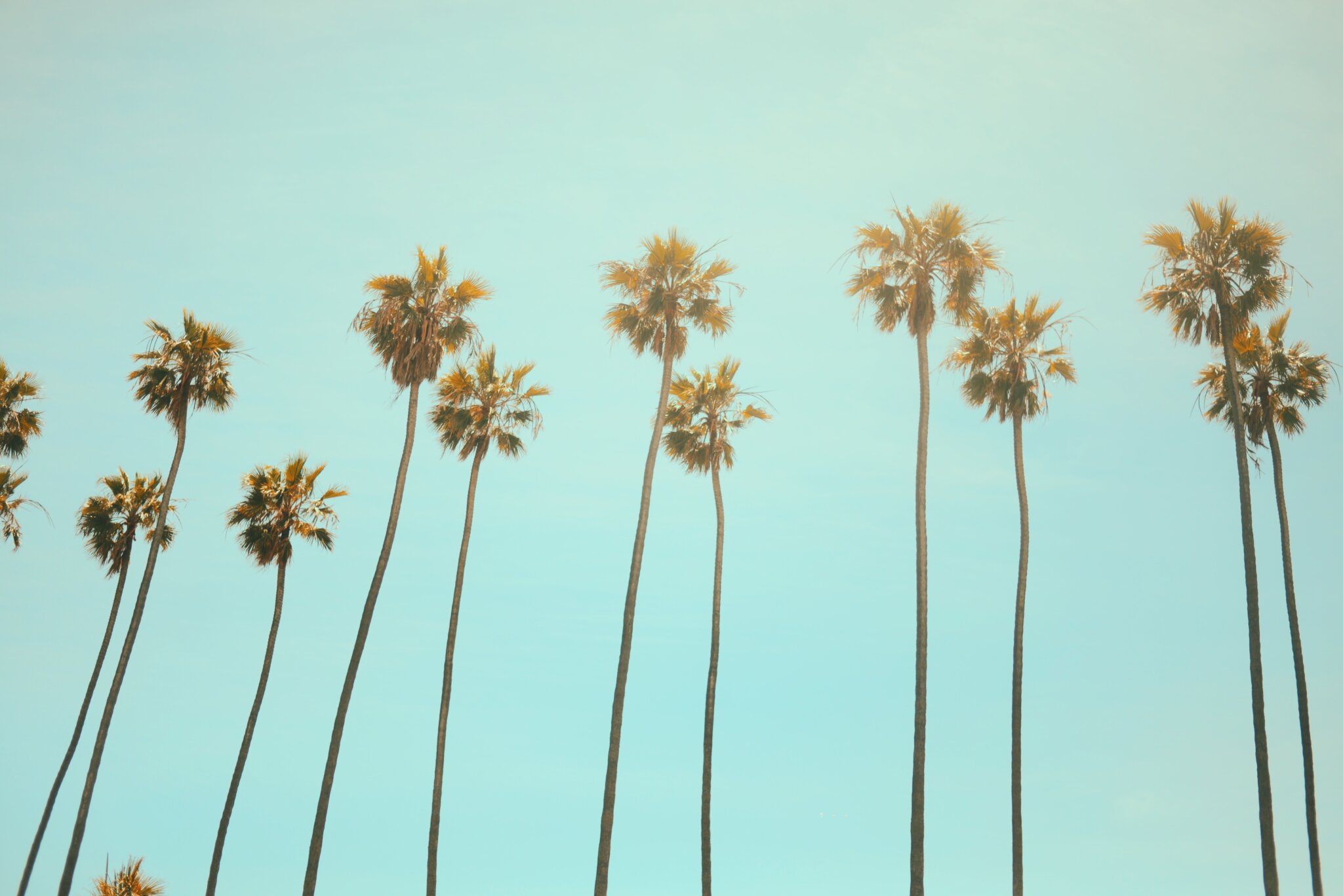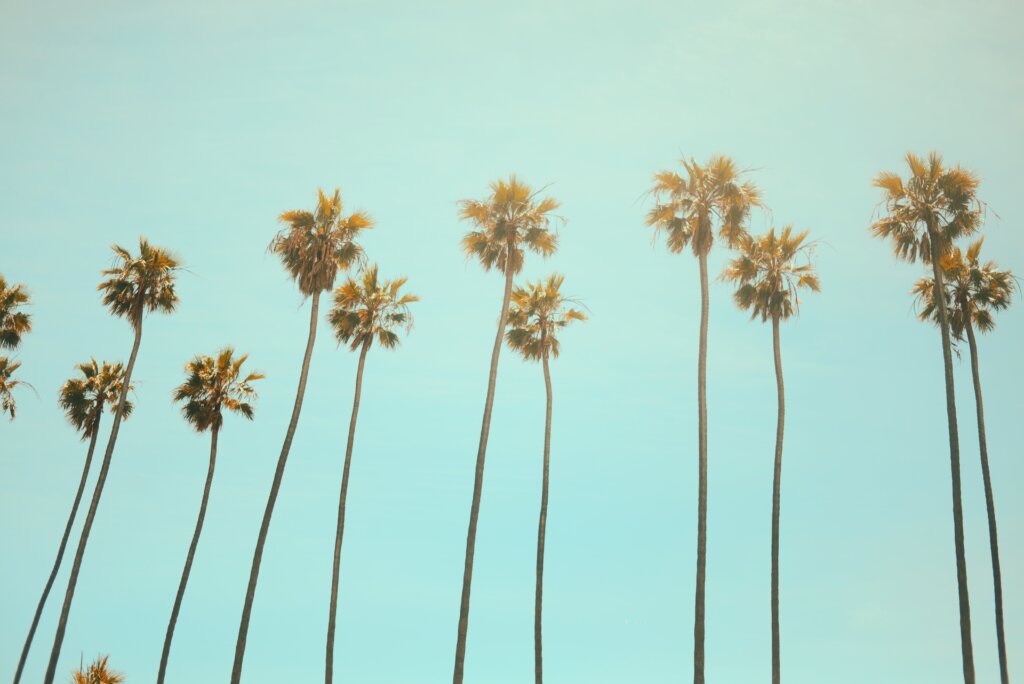 ---
2. The California flag has origins in revolution and independence
There's no shortage of people from California with the famous bear tattoo. And, if you're unfamiliar, this tattoo originates from the California flag.
But where does the flag originate from?
Well, actually it originates from California's brief stint of total independence. The National Park Service claims the make-shift flag with a drawing of a grizzly bear was fashioned during that revolution mentioned above.
In fact, the revolution became known as the Bear Flag Revolt. And, while they eventually accepted joining the United States, this flag has proven to be an enduring and unmistakable symbol of California pride.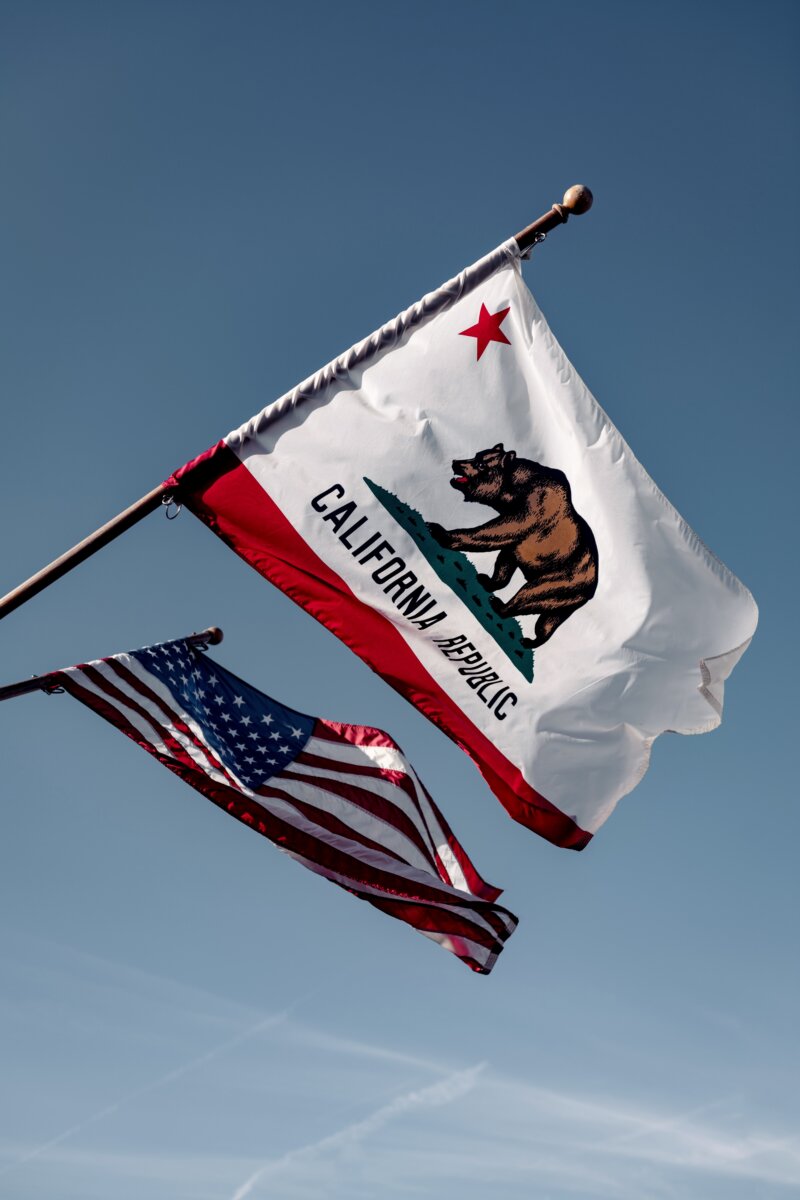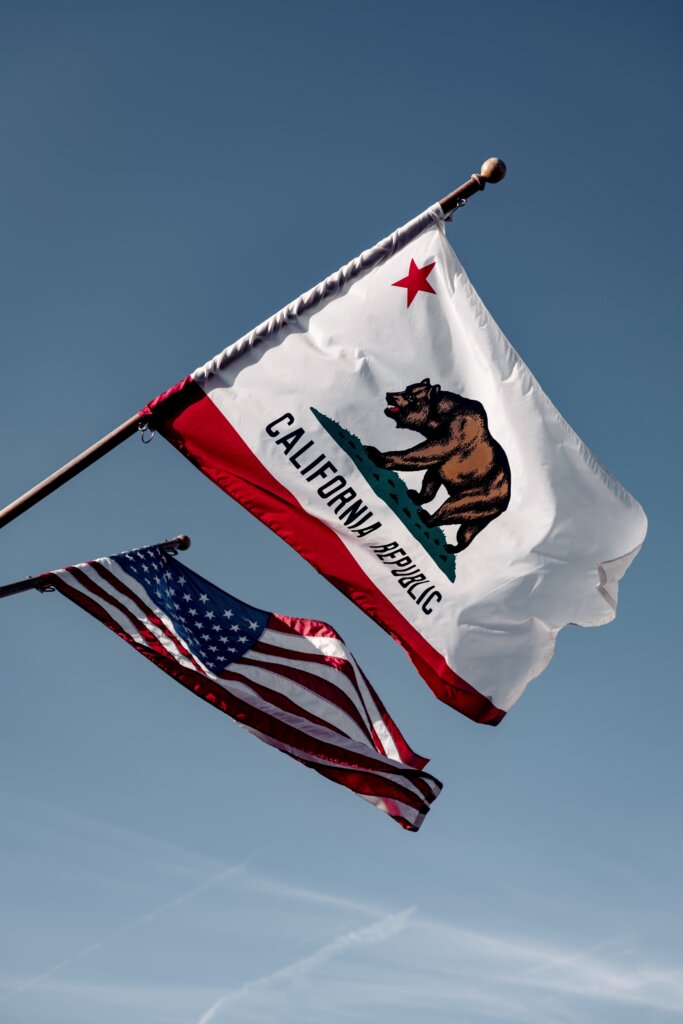 ---
3. California got its name from a famous novel
California is often regarded as a film and music mecca, which you can easily confirm through a quick stroll along the Hollywood Walk of Fame.
But, among the most compelling and lesser-known fun facts about California is that literature played a major role in the origin-story of the state.
According to Stanford Libraries, the first European missionaries visiting the state did so during the 1700s. Upon arrival, the state reminded them of Garci Rodríguez de Montalvo's 1510 novel, The Deeds of Esplanidián, in which there was a mythical island paradise populated with Amazon-like warriors, and plenty of jewels/bling.
That island was called California.
*brief pause for shock*
So yes, if you've ever wondered where the name "California" comes from – that's it.
---
4. Men from California marched to beat back confederate forces in Texas during the Civil War
California is often revered in America for its progressive politics. And, while this isn't necessarily the time or place to get into all that, just know that social justice is deeply entrenched in the history of California.
Yup – Californians have long been pioneers of social justice campaigning, even back in the Civil War.
According to Battlefields.org, during this time, 1,500 men of the famed "California Column" volunteered for the Union and undertook a 900-mile expedition during which they marched all the way to New Mexico to beat back the Confederate forces that had crossed over from Texas.
Ultimately, the Confederate forces were forced to retreat, which played a pivotal role in affecting necessary change in American history.
---
5. The origins of the California state motto date back to ancient Greece
State Symbols USA revealed that California's state motto, "Eureka," dates back to the Gold Rush era in the 1800s.
But really, the term dates even further back to Greek mathematician Archimedes, who (as the story goes) supposedly exclaimed "Eureka!" when he finally devised a method to accurately assess the purity of gold.
So, yes, the motto is reaaal old.
That doesn't mean there's been no pushback though. In the 1950s, there was an unsuccessful campaign within the state to amend the motto to, "In God We Trust."
It doesn't get more boomer than that.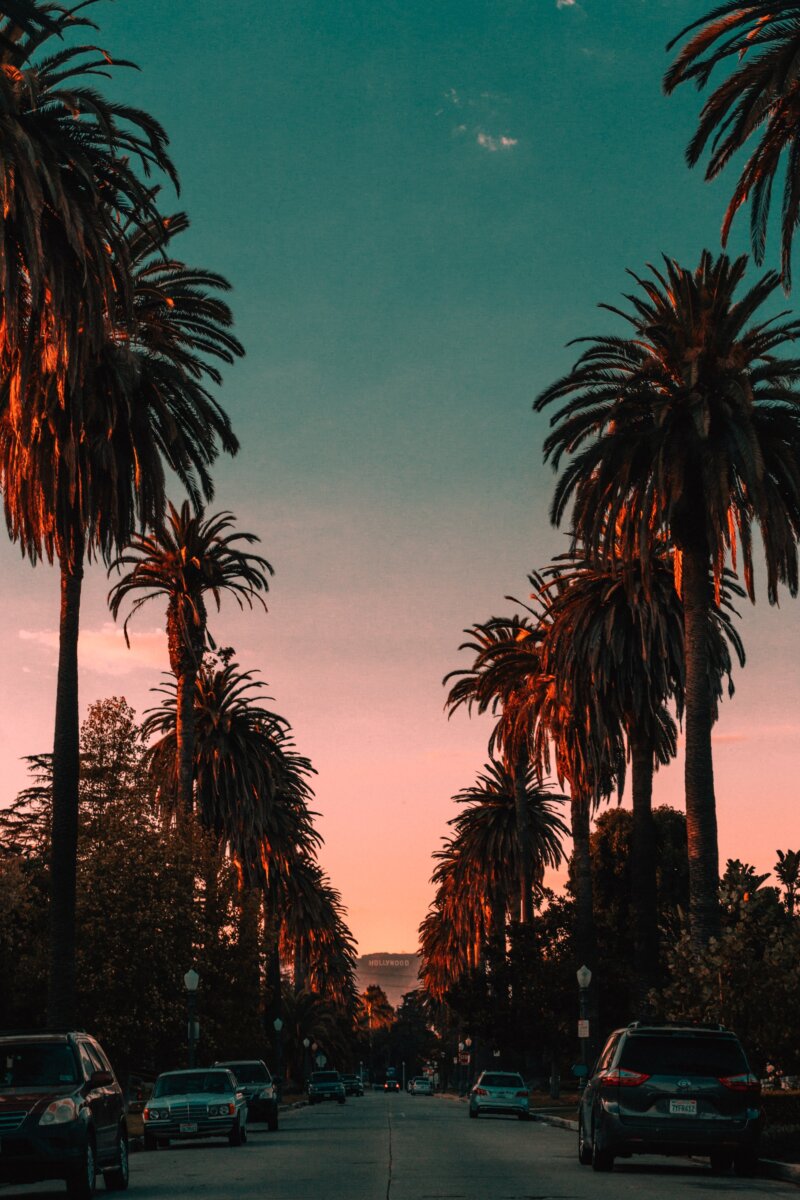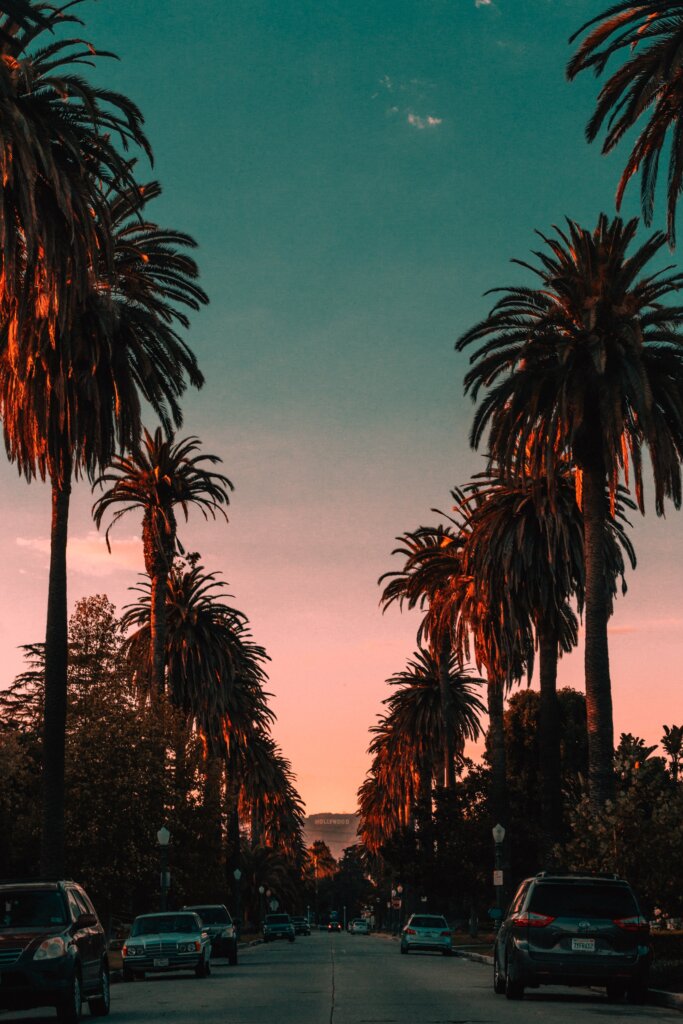 ---
6. California has the highest and lowest points in the continental US
A testament to the truly diverse terrain of California, the state actually boasts both the highest and the lowest points in the continental United States.
According to Geography.com, Mount Whitney is the highest point in the continental US at 14,505 feet. And, a stone's throw away (85 miles) is the Badwater Basin.
According to the National Park Service, in Death Valley National Park, the Badwater Basin is the lowest point in North America, clocking in at 282 feet below sea level.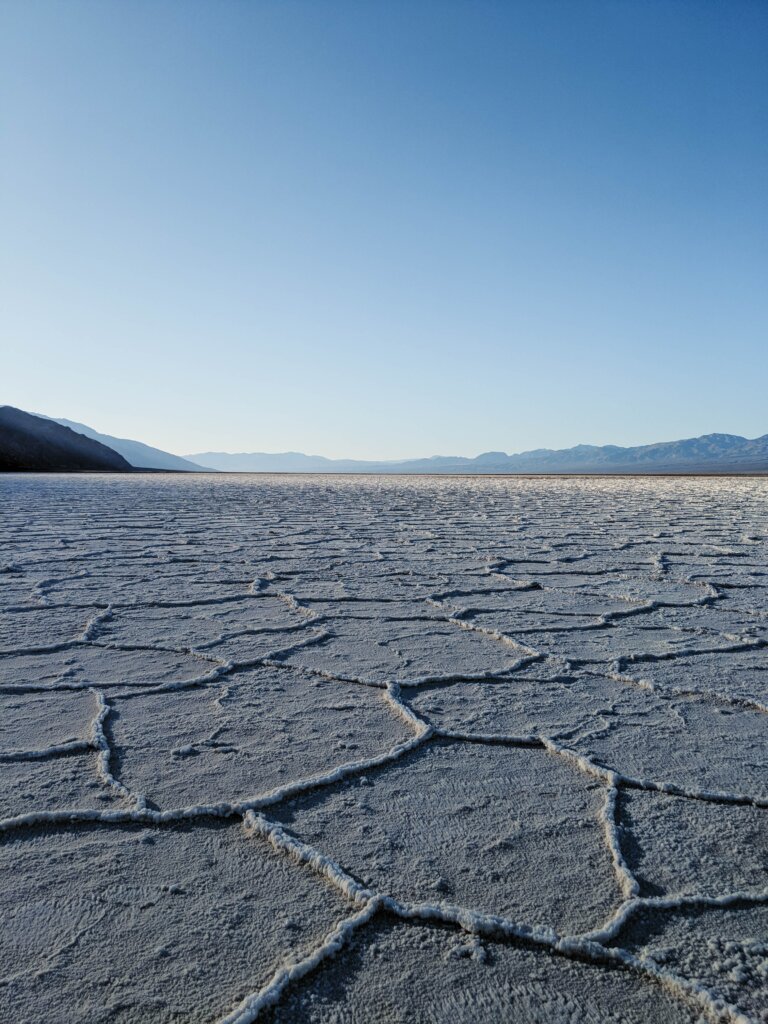 ---
7. Death Valley is the hottest, driest, and lowest National Park
More than just the lowest point in the country, the New York Times explains that Death Valley is the hottest, driest, and lowest National Park.
In fact, it's believed that Death Valley was so lovingly denominated in the winter of 1849.
One of the infamous surviving "Lost 49ers" was apparently crossing the mountain range on their expedition from Salt Lake City to California's gold mines when they proclaimed, "Goodbye, Death Valley" on their way out.
The name has stuck ever since.
---
8. An "ugly law" was instated in 1867 in San Francisco
While California may be on the vanguard of progressive culture and inclusivity, these things took time to develop, and California hasn't always been so… accepting.
One great example of this, is a truly delightful law instated in San Francisco after the Gold Rush.
Yup, according to SFGate, in 1867, it was reportedly illegal for anyone classified as ugly to walk down the streets in San Francisco. This has become known as the "ugly law."
This meant anyone diseased, mutilated, maimed, or deformed in any way was prohibited from walking freely. Which, you know, is a little much, but weird laws can be found all over the place, from laws in Nevada banning moustached men from kissing women to laws banning ugly squirrels in Missouri.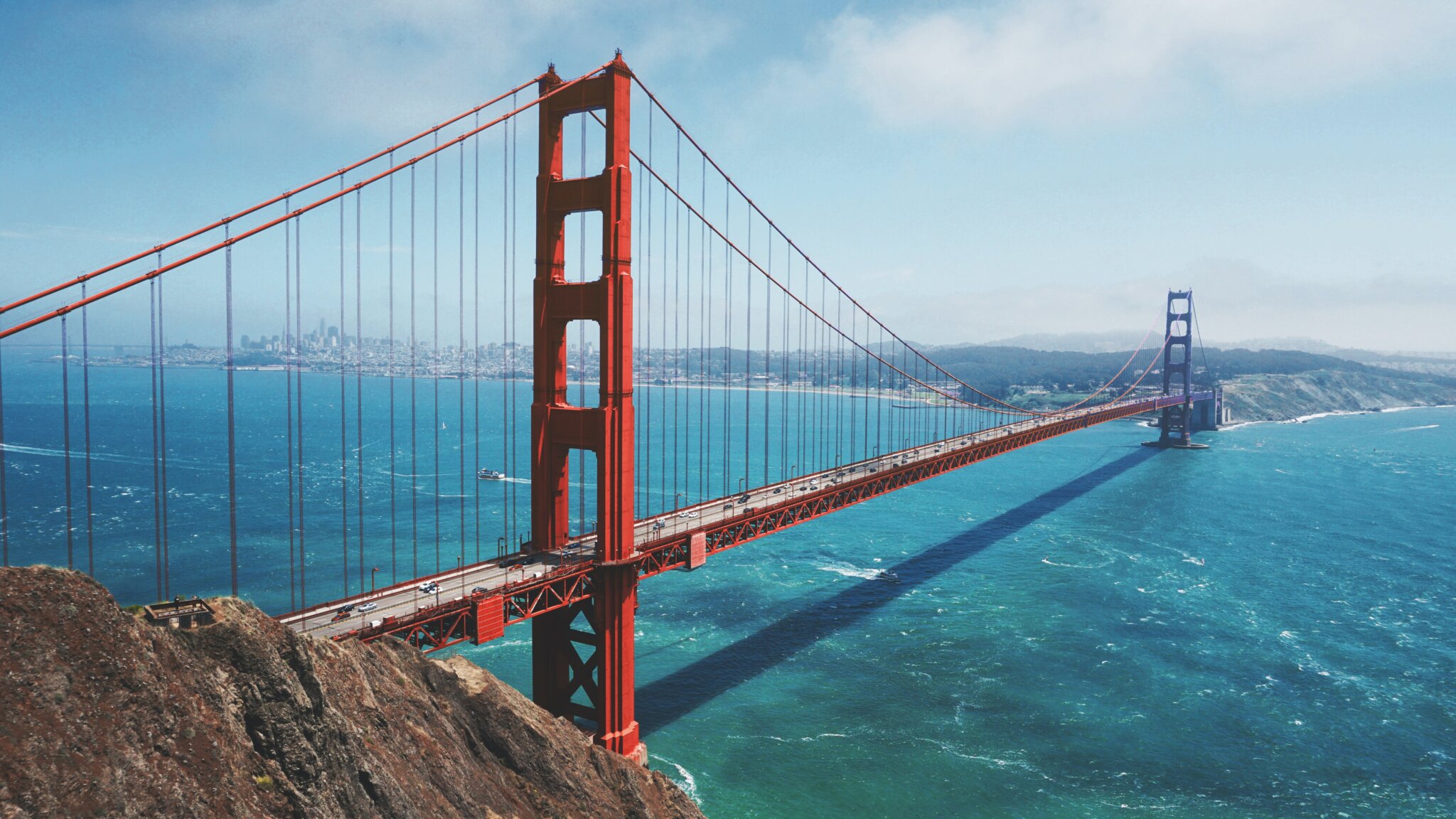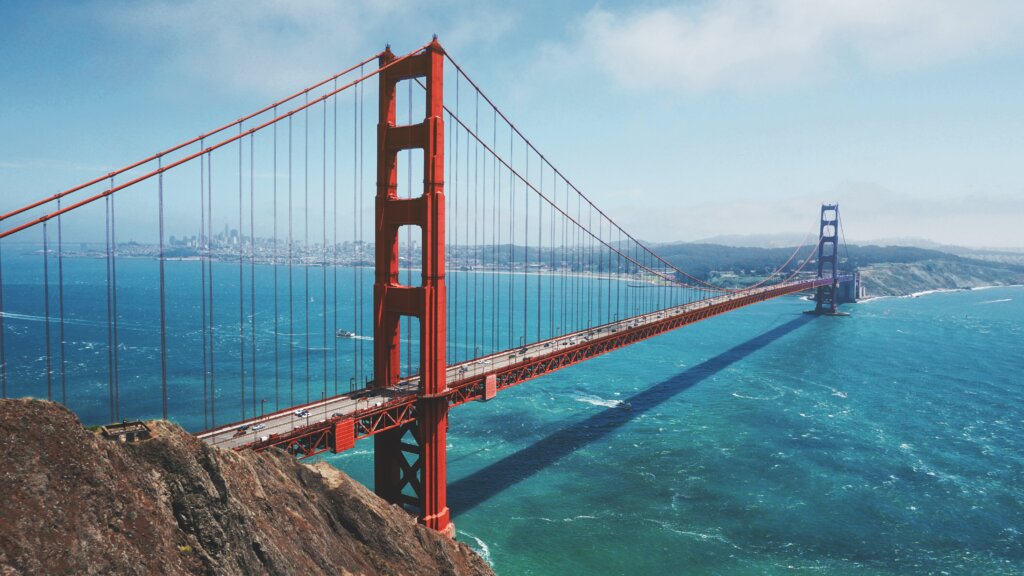 ---
9. Los Angeles was built on oil fields
Everyone is familiar with the Gold Rush. But, what may surprise some is that a different kind of gold played a crucial role in the development of California and ultimately the perception people have of it.
In fact, as illustrated by The Atlantic, miners looking for gold in California instead discovered oil in 1892. This, in turn, led to the development of Los Angeles.
By 1930, a whole forest of oil derricks had been erected in the area, and the state itself was producing a quarter of the world's petroleum.
But this is far from distant history. There are still over 3,000 oil and gas wells in Los Angeles County, many inconspicuously situated in residential neighborhoods and commercial areas.
Loving the fun facts? Check out my Los Angeles Fun Facts post for more.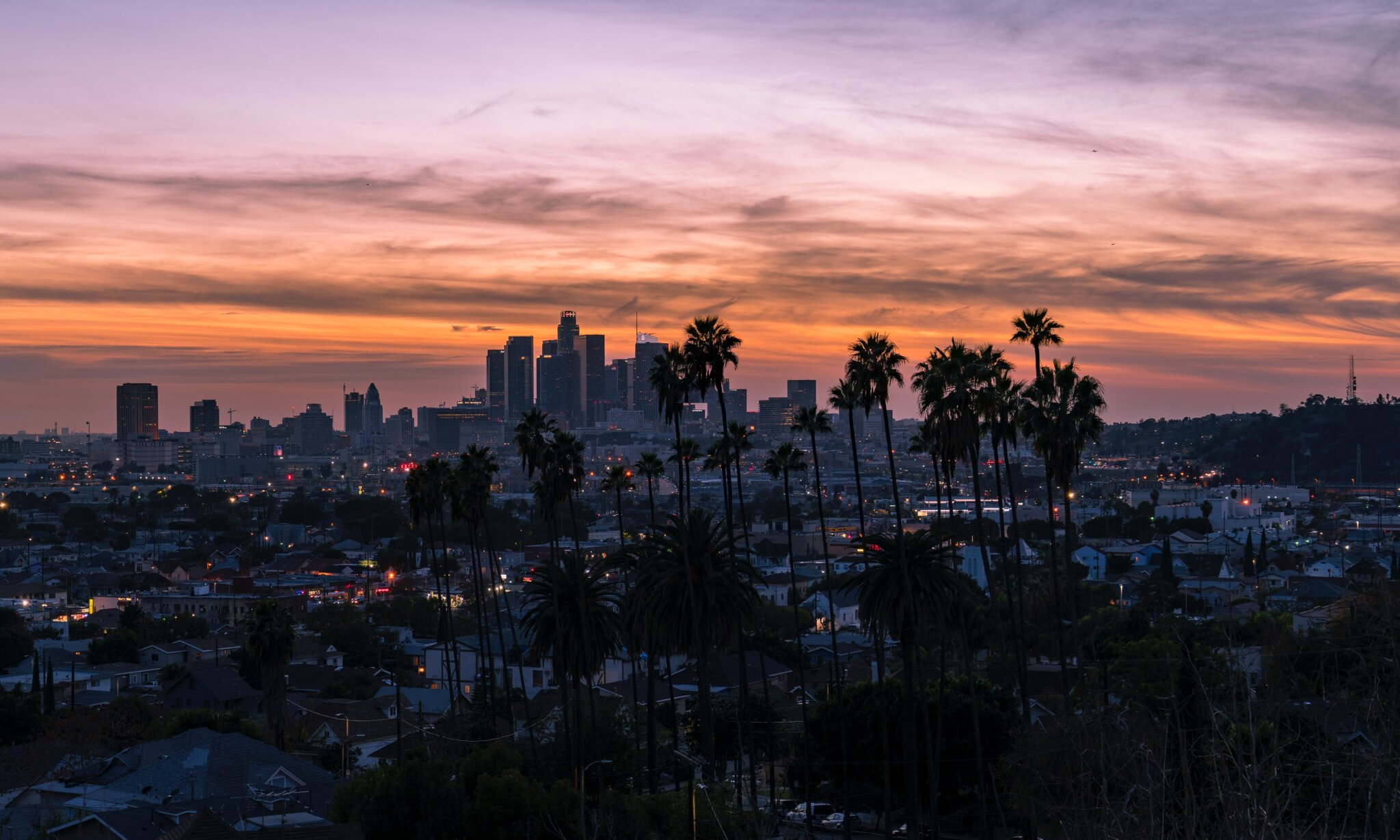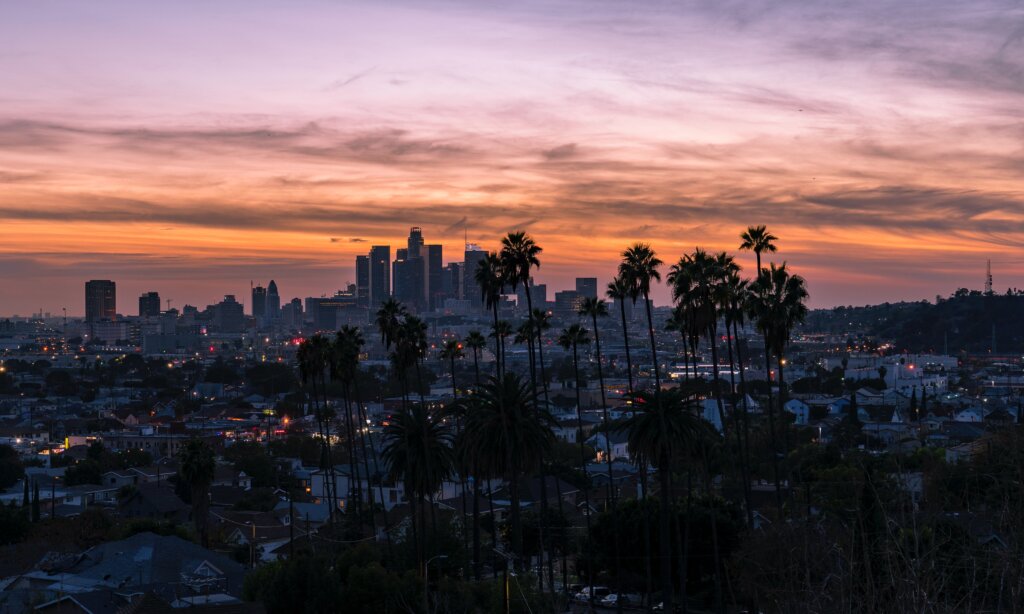 ---
10. San Diego is considered the birthplace of California
Old Town Market San Diego claims that San Diego is commonly considered the birthplace of California.
The reason for this belief is that San Diego is where Juan Rodriguez Cabrillo, a Portuguese navigator and the first explorer to land on the West Coast, landed.
He arrived in the state in 1542. And, as they say, the rest is history.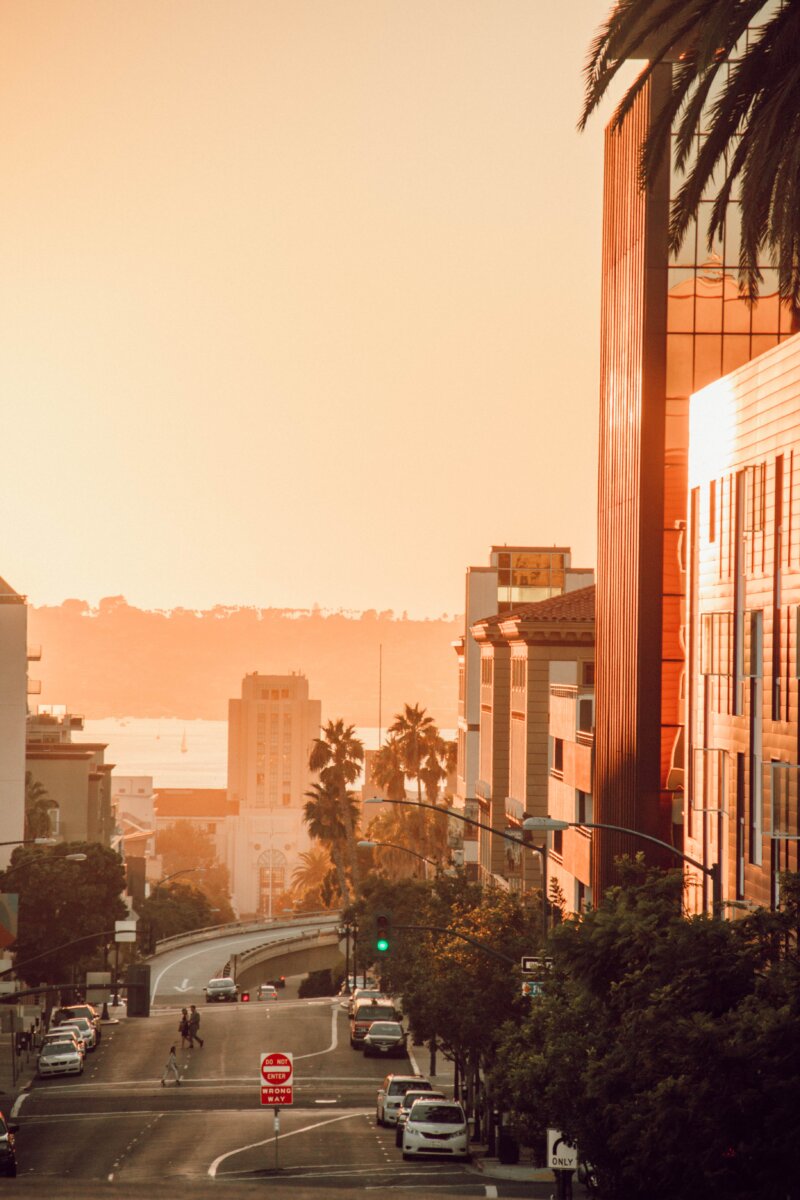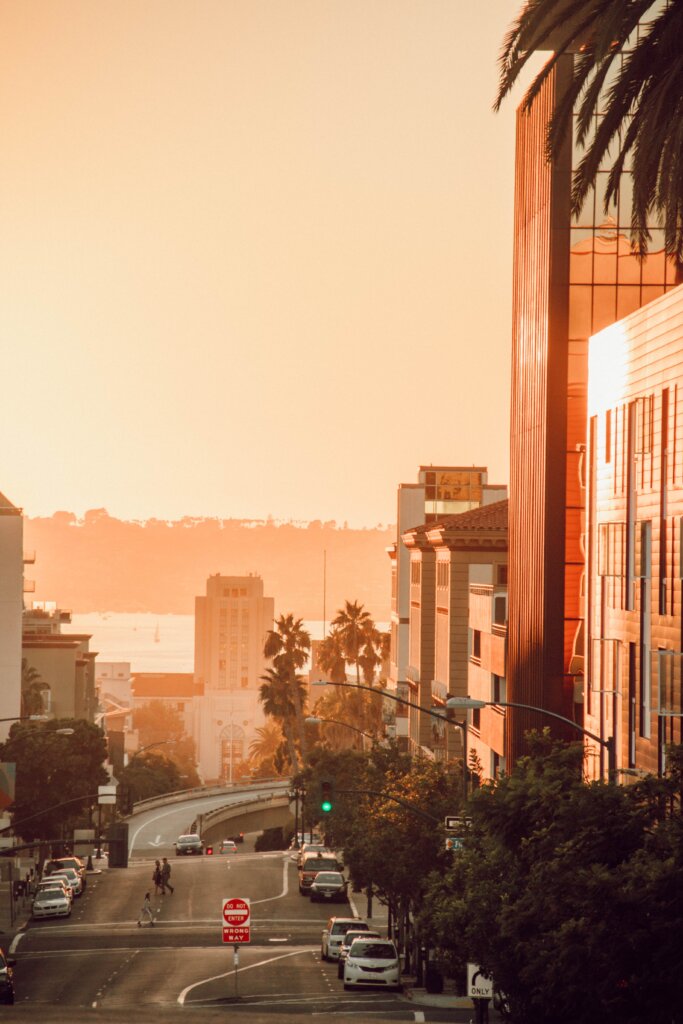 ---
11. California has more national parks than any other state
According to The World Population Review and sfgate, California is home to more national parks than any other state. How many is that, exactly?
Well, there are total of 59 national parks in the United States… and California has 9 of them!
These include:
Joshua Tree National Park
Pinnacles National Park
Yosemite National Park
Channel Islands National Park
Lassen Volcanic National Park
Death Valley National Park
Redwood National Park
Sequoia National Park
Kings Canyon National Park.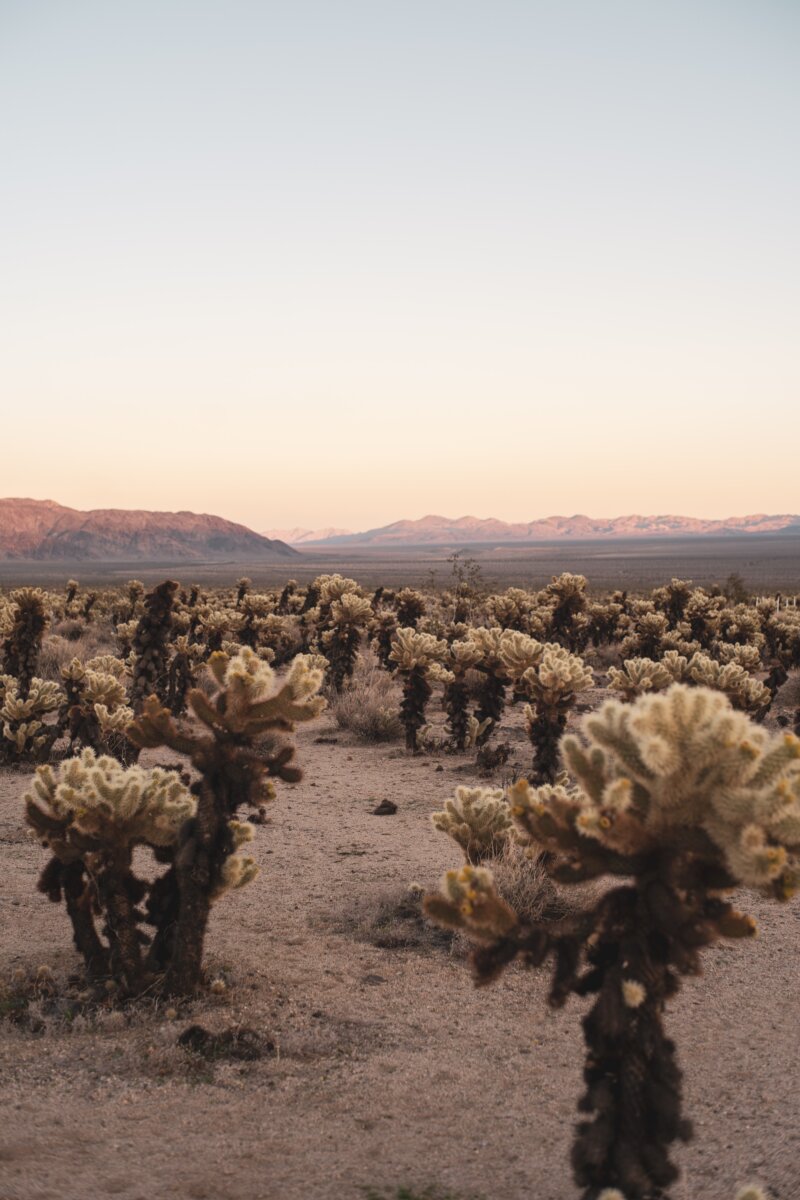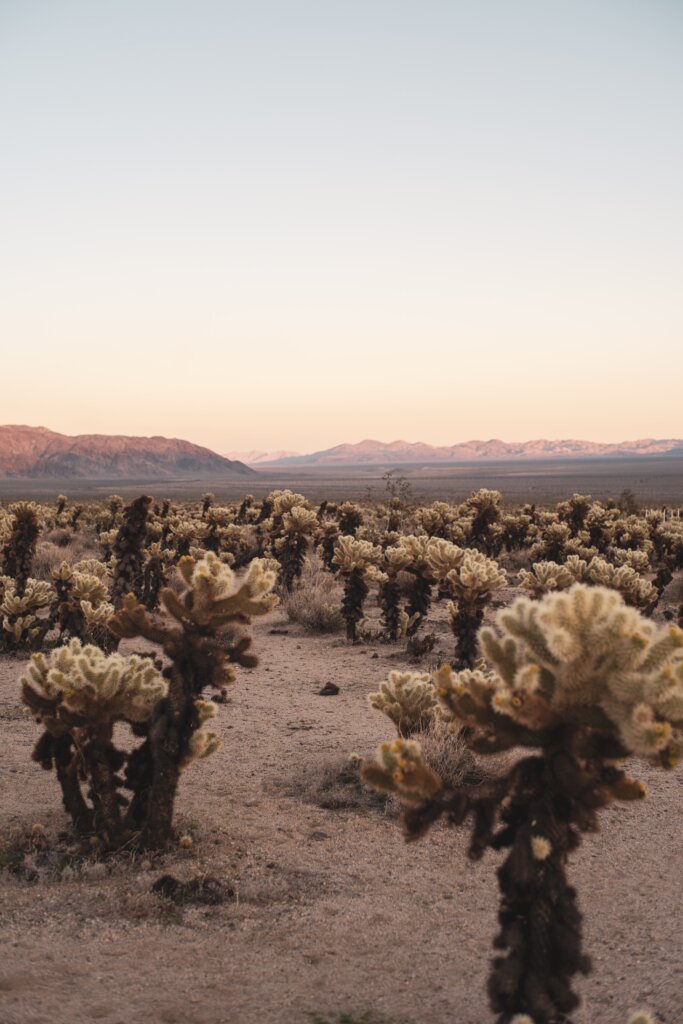 ---
12. California is home to the largest tree in the world
According to the National Park Service, California is also home to the largest living tree in the world! While it's only 275 feet tall, its circumference is 100 feet.
The tree was named the General Sherman Tree by naturalist James Wolverton in 1879, after the American Civil War general William Tecumseh Sherman (who Wolverton served under).
---
13. The entire California coastline is considered a national monument
The California coast is truly a wonder worth protecting. And, luckily, the government thinks so, too!
In fact, according to the Bureau of Land Management, the entire 1,100-mile expanse of coastline in California is actually national monument.
This guarantees preservation and conservation and forbids new oil drilling within 12 nautical miles of the mainland, which means protection for over 20,000 rocks, islands, exposed reefs, and pinnacles all along the California coastline. Yowza!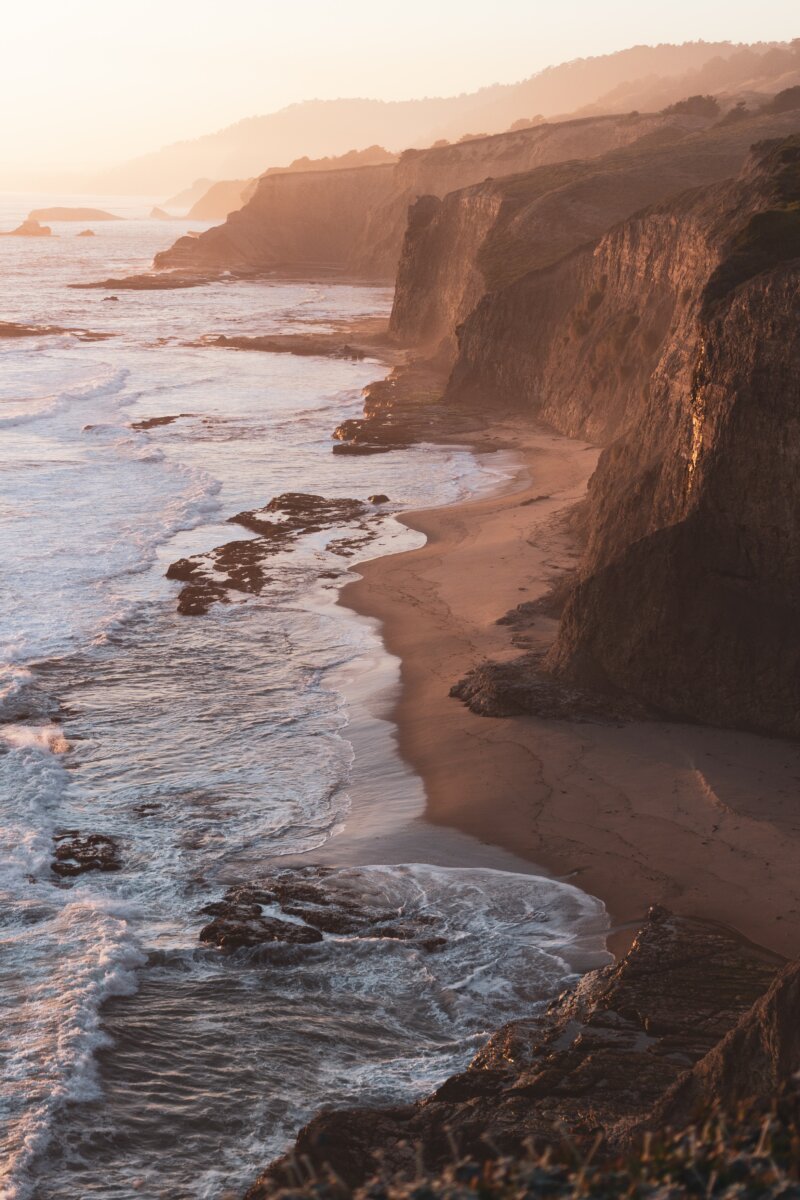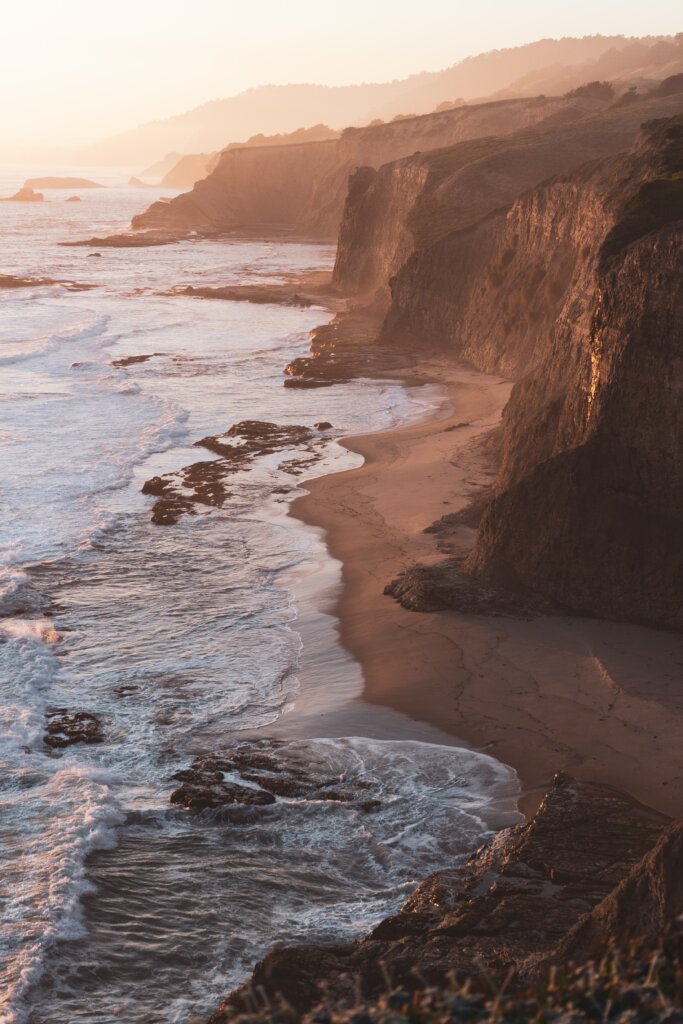 ---
14. Filmmakers chose Hollywood to escape patent laws (and for diverse and accessible landscapes)
According to both PBS and The Journal of Cultural Geography, there is a strategic reason that Hollywood is situated where it is.
Nope – it didn't just happen.
The first thing to be aware of is that, 1911 filmmakers chose Hollywood as the base of operations because of its mild climate and the accessibility of a diverse range of landscapes. This was and still is crucial to filmmaking.
But (on a pettier and more hilarious note), filmmakers were also trying to escape Thomas Edison, who was based in New Jersey. The reason being that his patents actually made it difficult for them to work.
However, California was notorious for its courts' rulings against such patent claims. Which, consequently, precipitated a boom in the film and TV industry, hence why you can attend so many TV tapings in LA now, like Conan or James Corden.
---
15. California's more biologically diverse than anywhere else in the world!
Here's another awesome California fact for you: so much more than just glitz and glamor, California's biological diversity is too often eclipsed by the lights, camera, and action in select regions.
According to the Center for Biological Diversity, California has extraordinary biological diversity, with some even claiming that it's the most diverse environment in the entire world.
Its climates vary from subarctic to arid desert. Whether it's in the lush forests or the ocean beaches, California is one of the most species-rich lands in the entire world.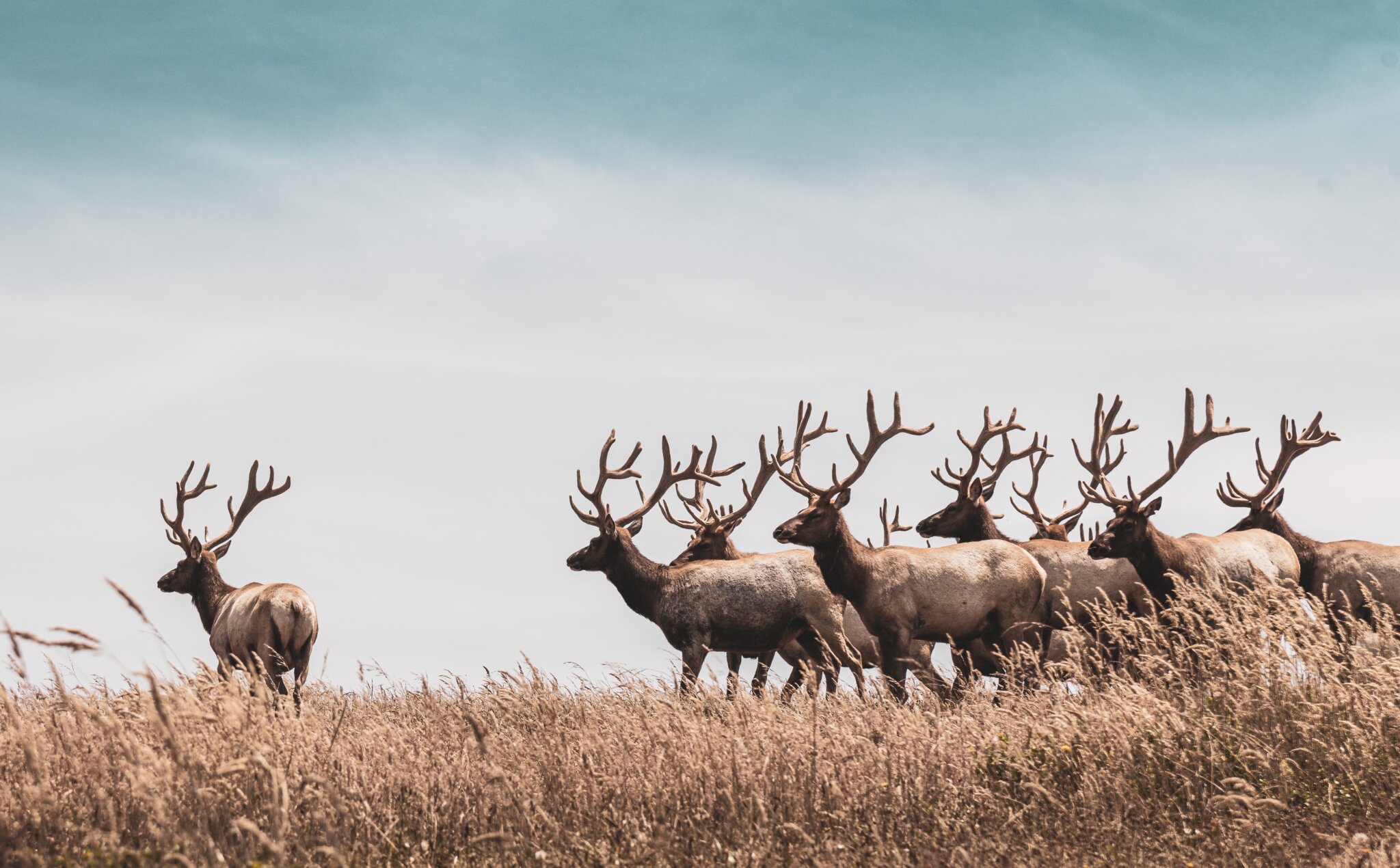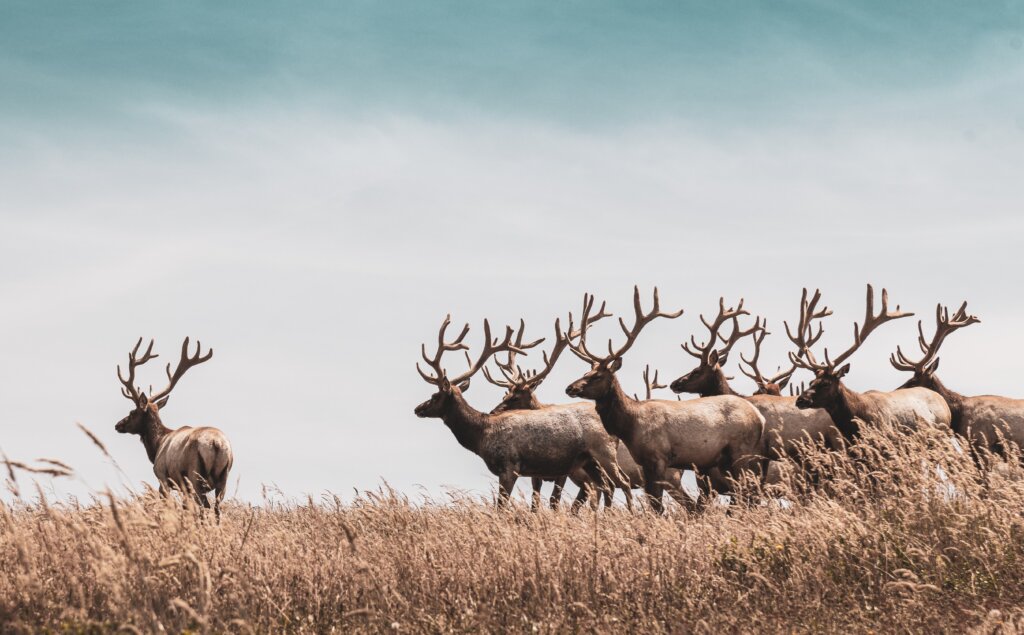 ---
16. A dog was elected mayor of Sunol, California
If anyone ever says that America is not the place where anything is possible for anyone to accomplish, look no further than Bosco.
According to Atlas Obscura, Bosco was elected mayor of Sunol, California and served from 1981 until 1994 when he passed away. And now for the best part: he was a black lab.
He is the only dog to ever serve as an American mayor. Initially nominated as a joke, he actually beat out two humans in 1981. And, during his term, he was given free range. Which means black puppies crop up from time to time believed to be his progeny!
---
17. California has four nicknames
There are plenty of places with nicknames. And we'll even go so far as to say that there are plenty of places with two or even three nicknames.
But, what sets California apart, is that it's referred to by a grand total of four nicknames according to Netstate. These nicknames include:
The Land of Milk and Honey, The El Dorado State, The Golden State, and The Grape State. All of which have their unique origins!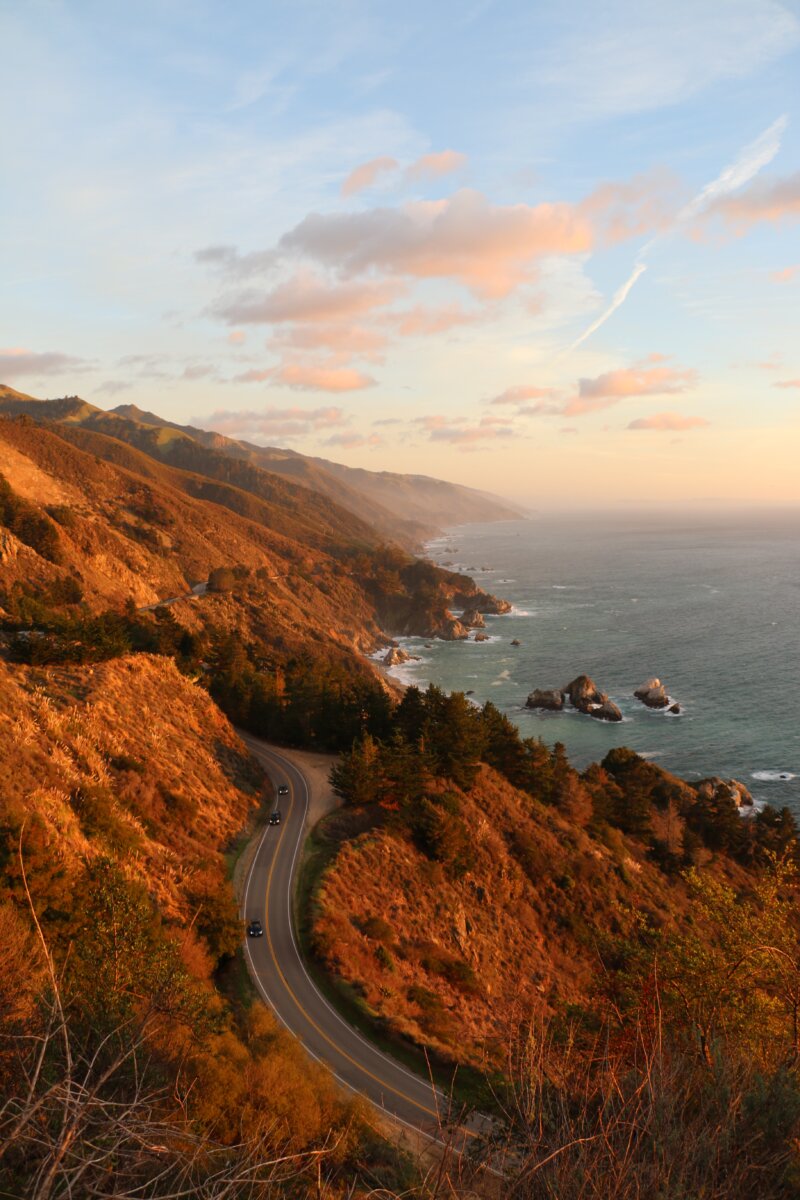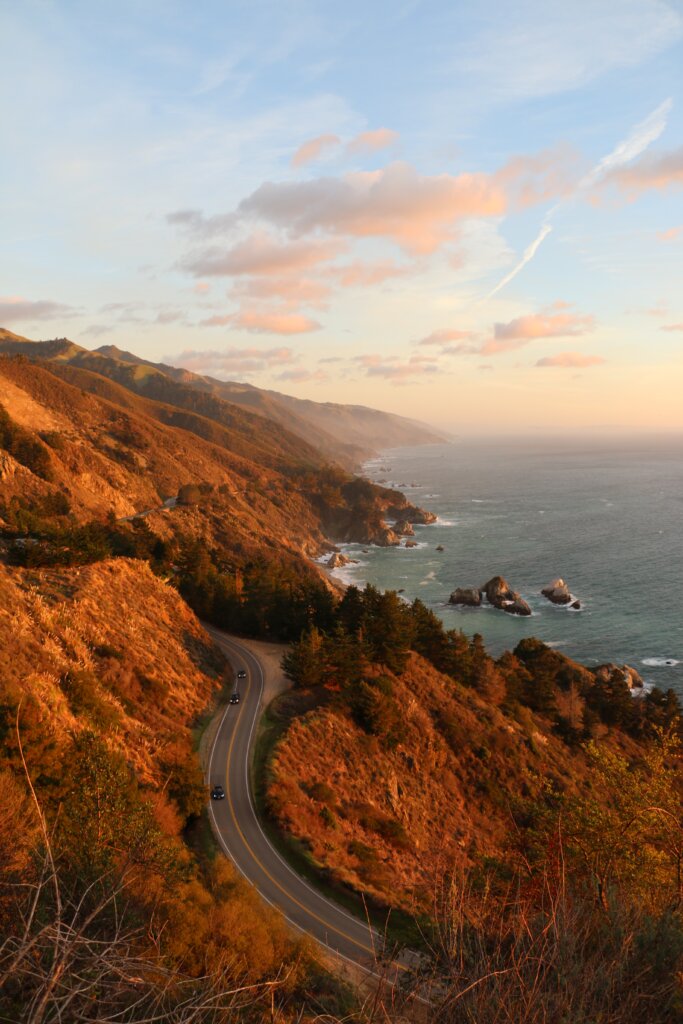 18. California experiences 500,000 earthquakes a year
Everyone knows that California experiences its fair share of earthquakes. But, what many people may be surprised by is just how many they experience a year.
According to Seattle's Travels and a United States geological survey, it's actually estimated that the state experiences a whopping 500,000 earthquakes each year.
Now, not every earthquake is created equal. Many of them are so small that they're not even felt. But, still, that number is enough to put me off wanting to move anytime soon.
19. The gold rush to California was the largest mass migration in America's history
Everyone is at least vaguely familiar with the Gold Rush.
But, still, we'd be remiss if we didn't mention it, because there's plenty that most folks probably don't know!
According to Immigration to the United States, in 1848, the discovery of Gold changed the country forever.
Known as "forty-niners," hopeful prospectors flooded the state.
In fact, this is the largest mass migration in the history of the country! Around 300,000 people went to California, some risking it all for opportunity.
The Gold Rush is largely responsible for the rapid development of California. And, for that, California has a lot to be thankful for!
---
20. California produces a third of the country's vegetables and two thirds of the country's fruits and nuts
In a way, California feeds the rest of the country. According to the California Department of Food and Agriculture, California produces a third of the country's vegetables and two thirds of its fruits and nuts.
In fact, California's agriculture includes more than 400 commodities. These range from pistachios to lettuce to nuts to even floriculture. California is also the only state in the U.S. with a USDA National Organic Program.
---
Did we miss any of your favorite California fun facts?
Let us know in the comments! We'd love to hear from you.
---
Watch my most popular YouTube video this week:
---