*FYI - this post may contain affiliate links, which means we earn a commission at no extra cost to you if you purchase from them. Also, as an Amazon Associate I earn from qualifying purchases. Check out our Privacy Policy and Disclosure. for more info.
Tucked in the north Pacific corner of the US, Washington State is a truly special gem that I've had the pleasure of visiting many times from Vancouver.
And while all the fun things to do in Seattle are far from a secret these days, the rest of the state is wayyy too often ignored… or worse – confused with Washington DC.
But as this article will illustrate, there is plenty more to the Evergreen State than just clouds, rain, billionaires, and Starbucks.
These fun facts about Washington will surely prove that, just as you can't judge a book by its cover, you can't judge a state by its climate.
So, sit tight and enjoy this list of the coolest facts about the state of Washington… and maybe head on over to my fun Seattle facts afterwards. It's time to get nerdy.
Save this post on Pinterest for later: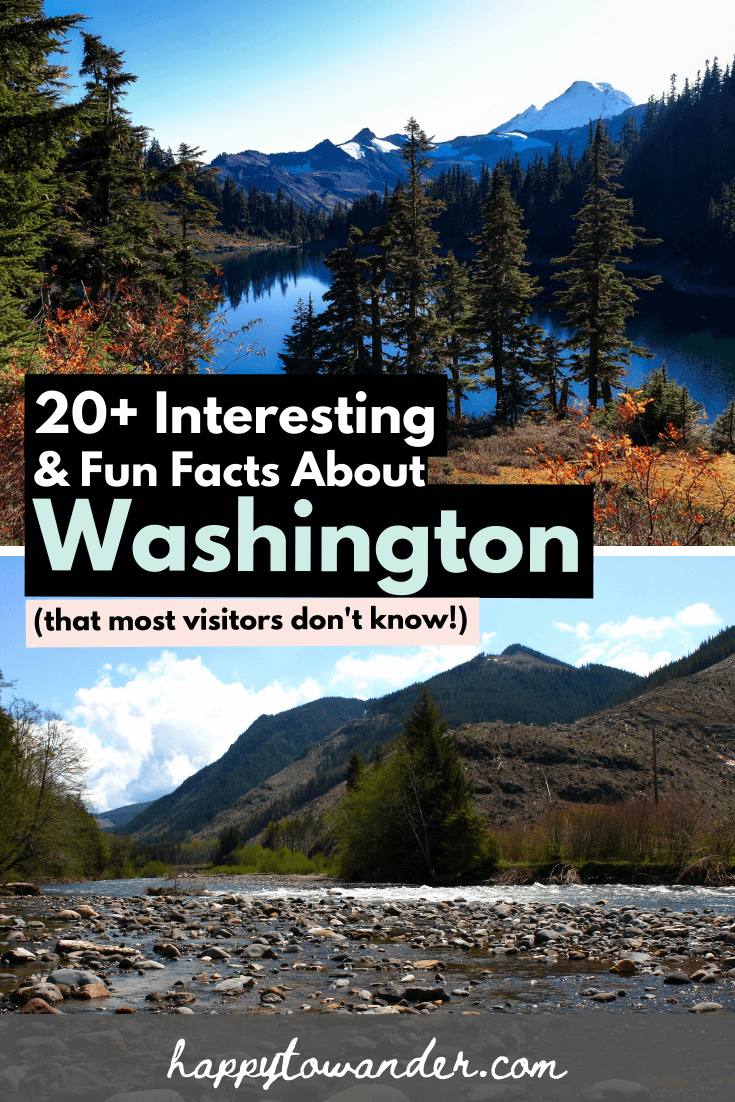 ---
1. Washington State is the only state named after a president
While it certainly isn't any surprise that Washington State derives its name from a president, what is a surprise is how unique that is.
One of the more interesting facts about Washington State is that, according to Britannica Encyclopedia, Washington State is the only state named after a U.S. president.
And that president? None other than the US' very first – George Washington.
---
2. Boeing camouflaged a secret bomber-maker during World War II by building a fake neighborhood
War makes people do crazy things. And, as this bizarre piece of Washington state trivia will illustrate, no one is exempt from that influence!
The Seattle Times details the history of Boeing in during World War II. While Washington does have an extensive connection to the war, this easily takes the cake!
During the war, in the heart of an industrial area, any aircraft flying over would have seen what appeared to be a nondescript town.
… But this neighborhood was actually "camouflage" for Boeing's Plant No., which generated thousands of B-17 bombers. The townesque fake-out was simply a protective measure.
Competed in 1944, it was eventually tore down after the war.
However, images still abound of this peculiar little neighborhood more fit for Hobbits than it was people.
With a ground fashioned out of burlap, canvas, and chicken wire, the lawns and trees were actually constructed out of chicken feathers and spun glass.
This sprawling "neighborhood" covered 26 acres, and the buildings were 4 feet tall and wooden.
---
3. In Washington, there's a bike in (literally in) a tree
Nature never ceases to surprise us. It's adaptable, dynamic, and seems to always be revealing secret truths.
And Vashon-Maury Island details what can only be described as a wrench thrown into Darwinism (though maybe a bike frame would be more fitting).
Truly one of the more, well, strange Washington State history facts is the story behind a mysterious bike that appears to be literally inside a tree.
As with many great stories – this is one about youthful abandon.
The bike itself was owned and deserted by Don Puz, a local. Gifted to him 'in honor of a house his family lost to a fire,' it would prove to be a thankless present as the thick tires and thin handlebars impeded riding, so Don decided to leave it in a tree one day, in a crook where the tree was forked.
Over the years, the tree was forced to grow around the bike. Essentially, it 'scabbed over and grew with the bicycle inside of it… leaving the bizarre monstrosi-tree we see today.
---
4. Spokane, Washington is the smallest city to host the World's Fair
The World's Fair is a prestigious event that has for decades been THE place to unveil new marvels of the modern world like the Eiffel Tower in Paris and the Atomium in Brussels.
And Washington lays claim to an obscure World's Fair record – as History Link reports, Spokane was the smallest city ever to host the momentous occasion in 1974, with a population of only 170,000 at the time… and 5.2 million visitors.
---
5. The Kennewick Man found in Kennewick, Washington was one of the most complete ancient skeletons ever found
No list of interesting Washington facts would be complete without mentioning the Kennewick Man, 9000 year old skeletal remains found in 1996 along the banks of the Columbia River in Kennewick, WA.
Part of what makes the story of the Kennewick Man such an opportune topic for Washington State trivia questions is its historical significance.
Accidentally discovered in Kennewick, Washington by college kids enjoying a day at the river, the Kennewick Man has been a major point of contention for years, so renowned because he yielded some of the oldest and most complete human remains ever excavated in North America.
While scientists were eager to study the bones to get answers to age old questions like "what did people eat 9000 years ago" or "how the heck did they cross an ocean to get here from Africa", local indigenous tribes recognized the Kennewick Man as a direct ancestor, firmly believing he didn't migrate, and demanded he be reburied.
---
6. An actual Pig War once *almost* occurred in Washington
As a big fan of bizarre and petty historical conflicts, this is one of my favorite fun Washington facts.
The Pig War, as the National Park Service explains, was a peculiar conflict in Washington almost fought over a pig.
Tensions were already high in this region. Settlers were at odds. Territorial disputes abounded, particularly on San Juan Island.
At the heart of this conflict were England and America. However, in 1859, things would boil over, when Lyman Cutlar (an American) killed, a pig 'rooting in his garden.' British authorities threatened to pursue and arrest Cutlar and route all his countrymen from the island. A bit much, but okay.
Both sides galvanized and gathered troops preparing for war until R. Lambert Baynes, who commanded British naval forces in the east Pacific, arrived.
Likely saying what everyone was thinking, he declared that he refused to 'involve two great nations in a war over a squabble about a pig.'
The island would maintain joint military occupation for 12 years.
Eventually, an arbiter ruled in favor of the United States. The San Juan Islands became US territories, peace was restored, and the rest is history.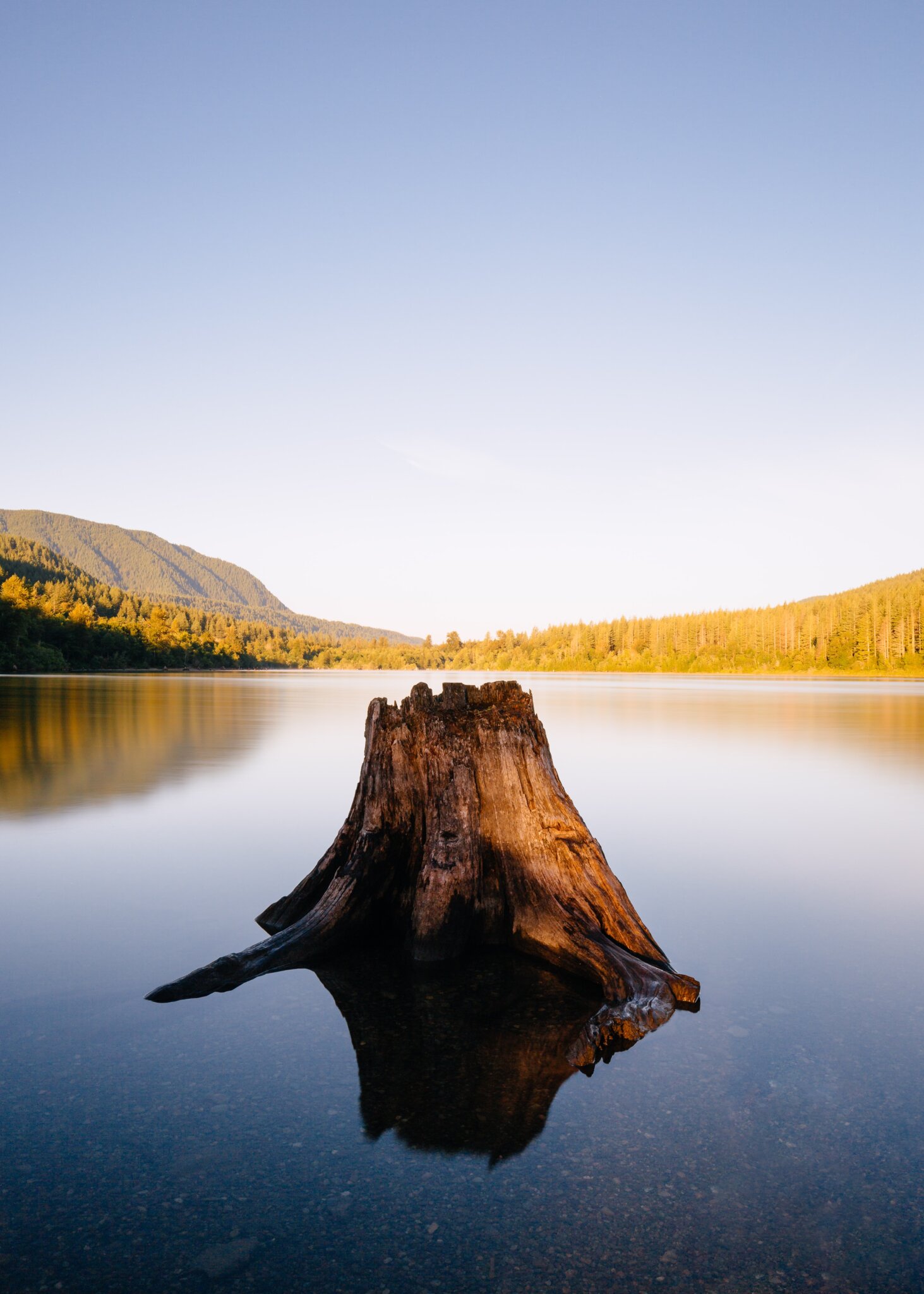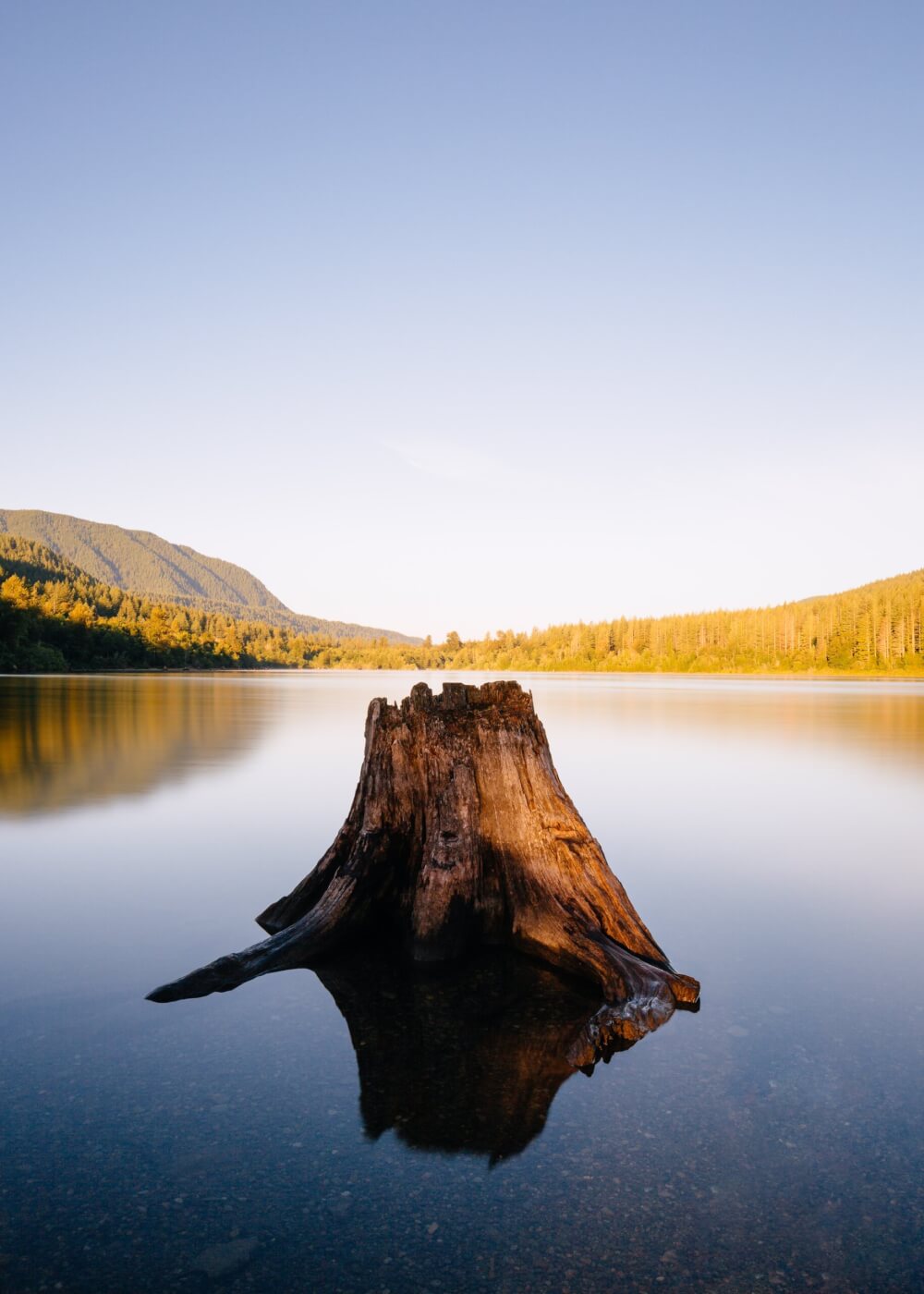 ---
7. Longview, Washington is home to bridges built to cater specifically to squirrels
Every creature deserves safe passage. And that includes, of course, squirrels. Which is something Longview, Washington has understood for a while now.
The National Park Service details the history of The Nutty Narrows Bridge in Longview. In 1963, this bridge was erected to provide above street crossing for squirrels.
It was hazardous and disruptive (for everybody) to have squirrels moving between the Park Plaza office building and the city park across the street.
This is the oldest known squirrel bridge in the United States, which delightfully means that it's not the only known squirrel bridge – a pretty wonderful fact if you ask me.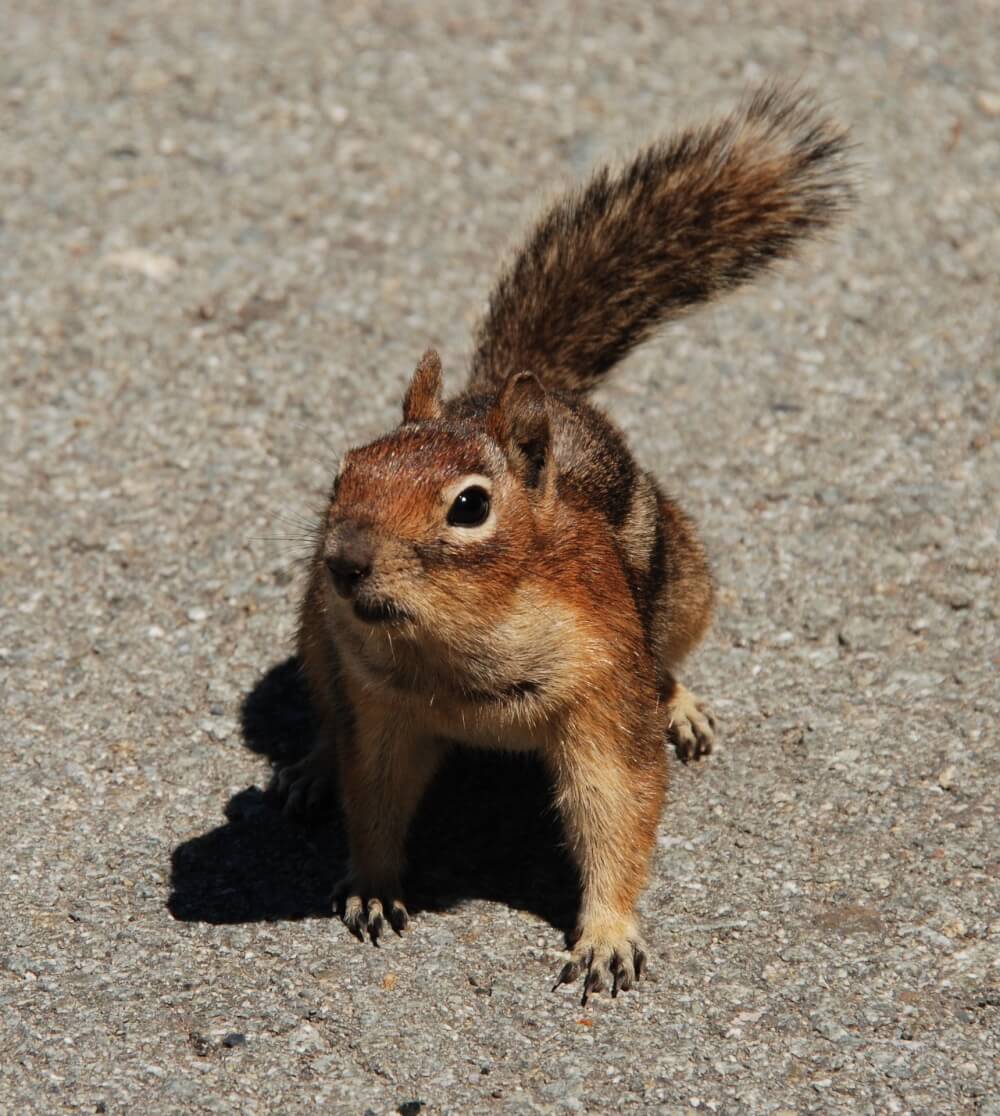 ---
8. "The Codger Bowl" in Washington was played in 1988 and was a rematch of a game played in 1933 by 60+ year old men
It's inarguable fact: people hold onto grudges, and there are some people who genuinely never seem to get over high school.
Spokane Historical details a shining example of this: The Codger Bowl.
In 1938, rival schools the Colfax Bulldogs and the St. John Eagles met in a bitterly fought football game, from which St. John eventually emerged victorious.
However, they did not forget. In 1988, when most of these players were nearing 70 years-old, they held a rematch and a shot at former glory.
Fortunately, it was a touch football game. But, still, it's impressive. The original contest was widely believed to be one of the best they've ever seen.
The Colfax Bulldogs would earn retribution, beating the St. John Eagles 5 decades after their original loss.
---
9. It's Illegal to kill Sasquatch in Washington
The legendary Sasquatch looms large in the Pacific Northwest, where (some believe) lush vegetation allows the ever-elusive Sasquatch to roam freely.
However, according to Sasquatch and the Law: The Implications of Bigfoot Preservation Laws in Washington State, this mythical creature has had tangible legal influence.
Strangely, there are laws in Washington State purported to 'protect a creature that, if it does exist, is obviously endangered.'
However, there is a practical reason behind this legislature. This law is, mostly, intended to protect people exploring nature from those hunting Bigfoot.
Because, as should come as no surprise, the people obsessed with capturing Bigfoot are exponentially more dangerous than bigfoot itself.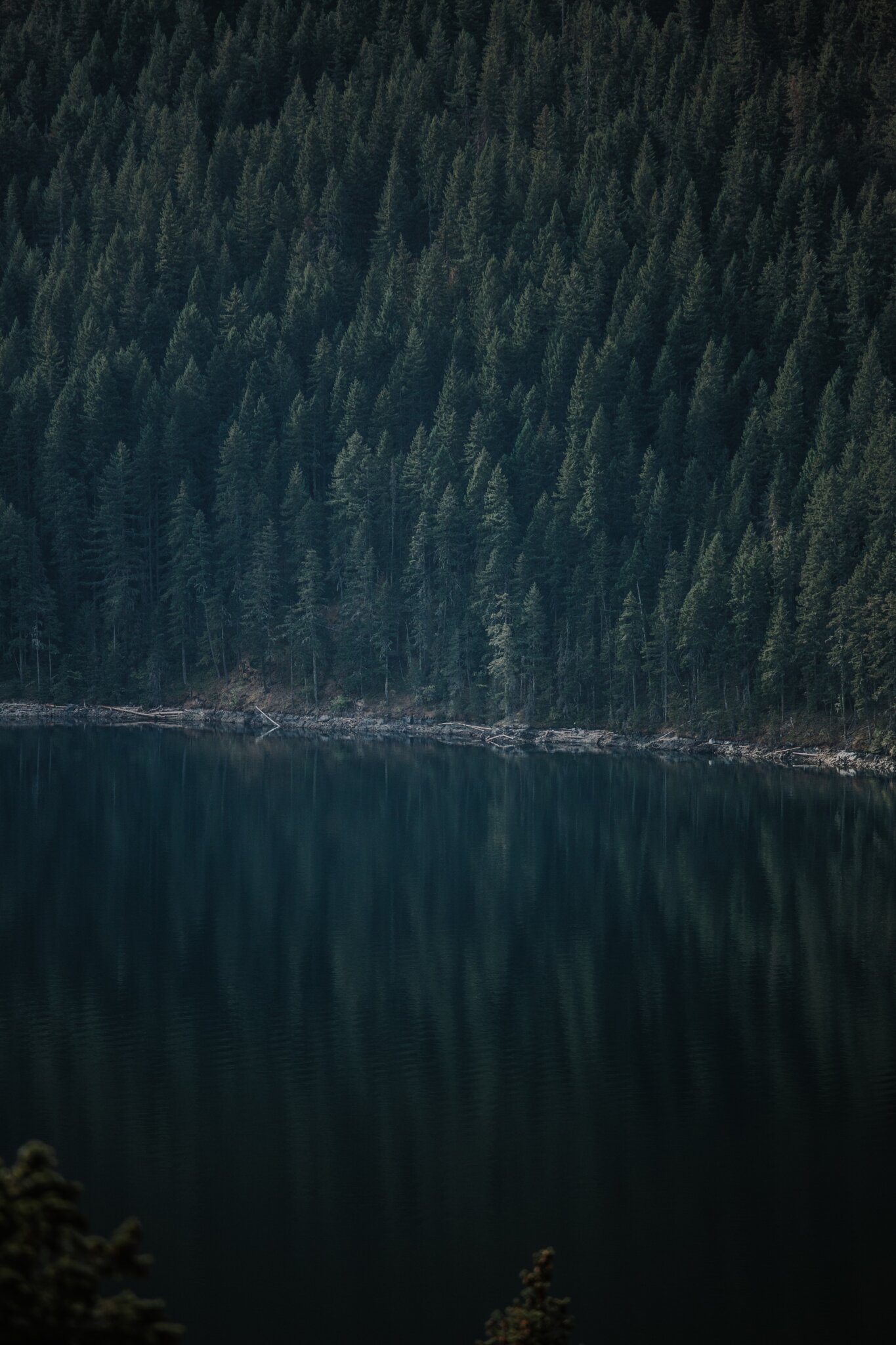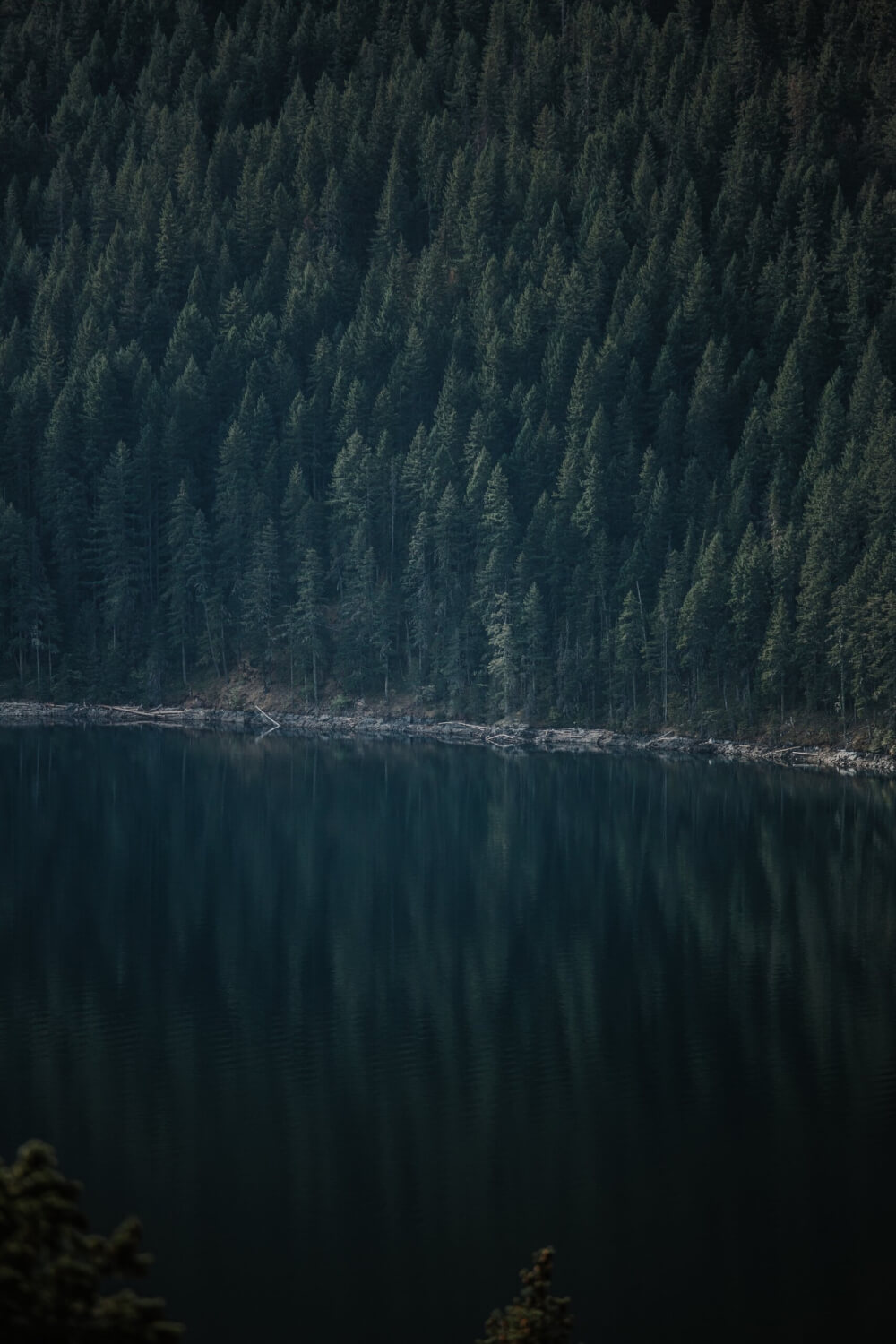 ---
10. Father's Day was created in Spokane, Washington
Father's Day is a national holiday dedicated to paying respects to the fathers who shape generations. However, it has unlikely origins in Washington.
According to KIRO 7, this holiday originated in Spokane, Washington. In fact, June 19, 1910 marks the celebration of the first ever Father's Day.
Inspired by her own loving father (who cared for her and her siblings alone after her mother died in childbirth), Sonora Smart Dodd convinced the local YMCA to observe her new holiday idea to recognize everything fathers do for their families.
A veritable success, it eventually gained traction. By the 1920s, it was commonly observed throughout the country. In 1972, it was a permanent national holiday.
---
11. The town Artic, Washington was supposed to be named "Arta" but the application was misread
There are plenty of towns with strange names. However, intentional strange names are often more respectable than those that are, well, accidental.
And such is the story of Artic, Washington, according to The Spokesman-Review.
Established in 1887, the community was supposed to be named after Mrs. Arta Saunders.
However, postal officials would eventually make an error recording the spelling. So Artic became the official name, and it was never corrected.
---
12. Washington State grows and produces more apples than any other state
While it may not be synonymous with apples, Washington State is, in fact, a major grower in the country.
The Fruit Growers News reports that Washington is the leading producer of apples.
The state accounts for 65% of all fresh apple production in the country and 95% of all apple exports to markets across the globe.
This is one area it's got The Big Apple beat. Take that, New York City.
---
13. In Wilbur, Washington, it's illegal to ride an ugly horse
There are an abundance of strange laws in virtually ever state and city that, in many ways, add some character and color to their respective histories.
One of my favorite Missouri fun facts for instance is that they do not tolerate 'worrying squirrels'. Similarly, a great California fun fact is they had an anti-ugly law in San Francisco.
Well, Wilbur, Washington is also home to a wonderful animal/ugliness law.
According to Equine Wellness Magazine, in Wilber, it's illegal to ride an 'ugly' horse. The penalty? A hefty $300 fine!
It's unclear how they determined a horse's ugliness, however, but that kind of seems like semantics at this point.
---
14. The first published photo of a UFO was taken in Washington
At this point, UFOs feel like cultural staples. However, that wasn't always the case. In fact, History Link reveals Washington's interesting connection to UFO history.
On July 4, 1947, it's reported that Frank Ryman, an off-duty U.S. Coast Guard took the first picture of a 'flying saucer' from the yard of his home.
This transpired in Lake City, which is north of Seattle. Interestingly, Washington has proven to be a veritable hotbed of UFO activity.
The photo itself shows a tiny, bright disk juxtaposed against a dark sky. The following morning, this photo would be published in the Seattle Post-Intelligencer.
The timing proved to be opportune. On June 24, 1947, mere weeks before this photo was taken, Kenneth Arnold reported seeing nine flying 'saucer-like' objects himself.
While it was later debunked as a photograph of a weather balloon, it takes more than that to make nonbelievers out of some.
And, more importantly, this snapshot would go down in history as the first ever published photograph of a UFO.
---
15. Washington has the world's longest floating bridge
Washington State has broken its share of records, though this account by The Washington State Department and the Guinness World Records may still come as a shock for many.
Washington holds the title for the longest floating bridge in the world. The bridge in question is The Evergreen Point Floating Bridge.
It clocks in at 7,708.49 ft (2,349.55 m) long, and it connects Bellevue to Seattle, Washington. Even more impressive?
The previous titleholder was, well, Washington. So, just like Tom Brady, they continue to raise the bar they set.
Previously, the record was set by the SR 520 Bridge in August 1963. It measured 12,596 ft (3,389 m). Even more interesting?
The new, record-breaking bridge was built 'adjacent to the existing bridge.' This construction was mostly a necessity, as the old bridge was deteriorating.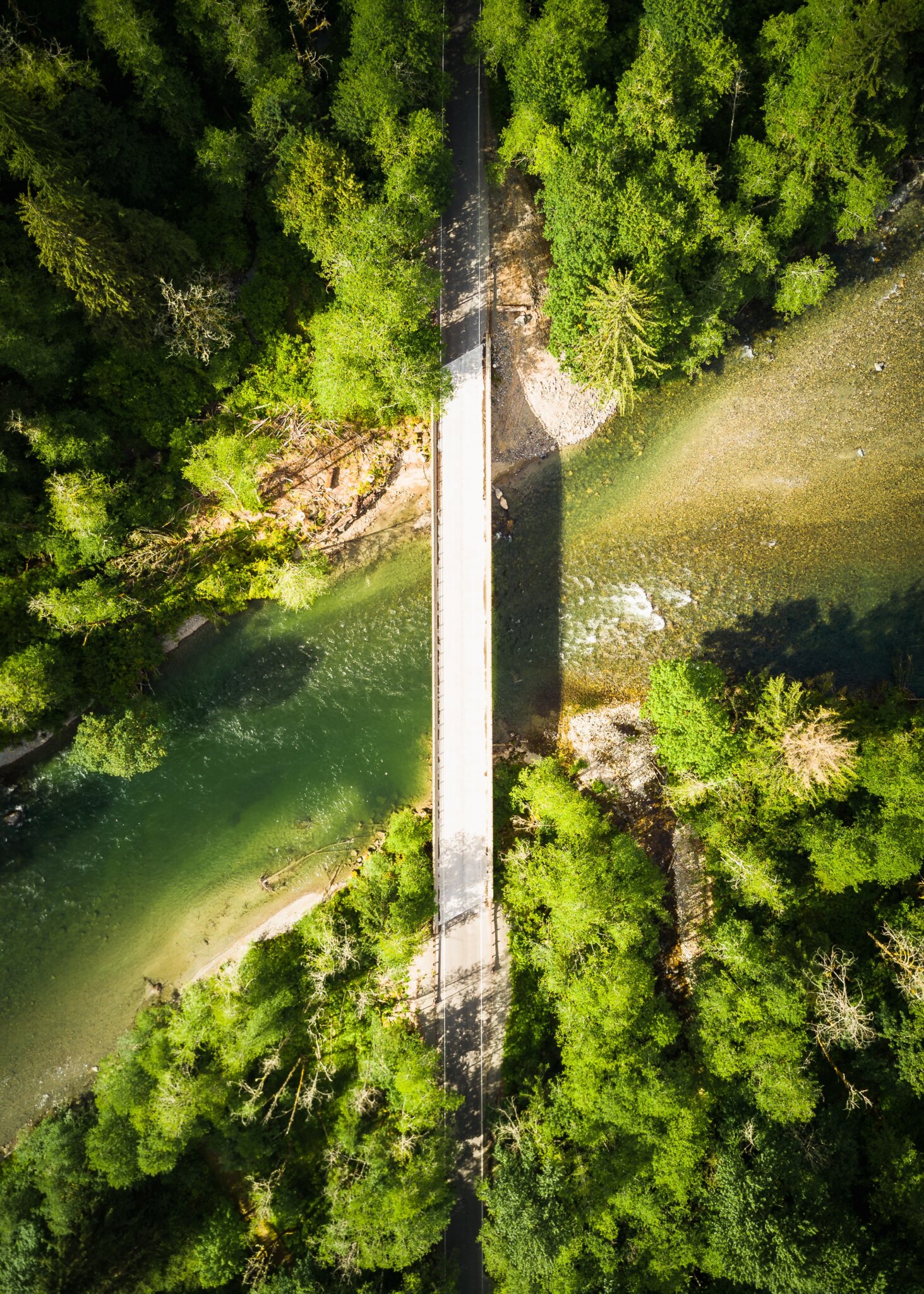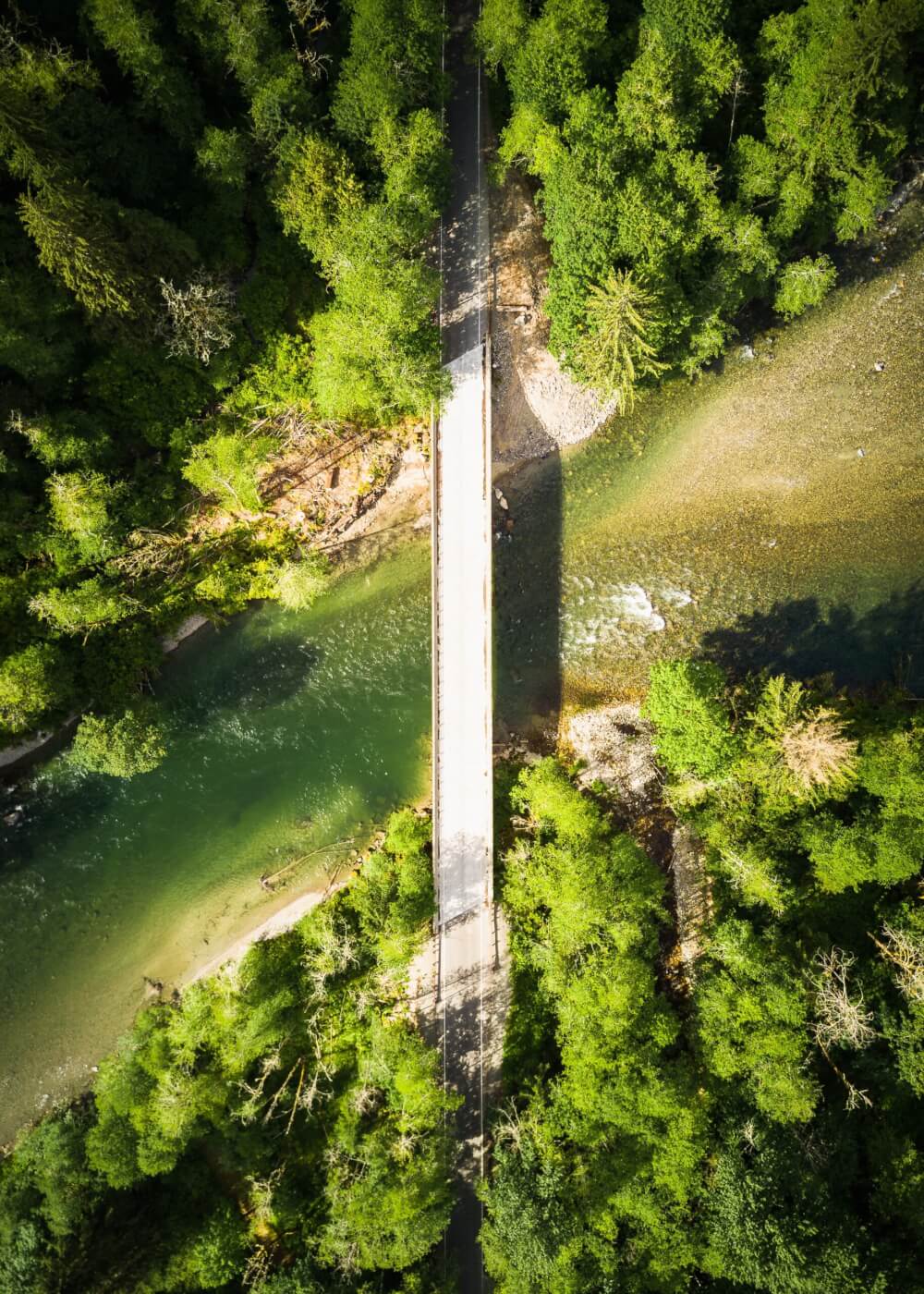 ---
16. The world's first gas station was opened in Seattle, Washington
Full disclosure: the claim to the first gas station is hotly disputed. There are plenty of states and cities that boast the first ever gas station.
However, as History Link reveals, there is reason to give Seattle, Washington credence in the distinction of being home to the first gas station in the world.
Built in 1907 by John McLean, the world's first gasoline service station was situated at Holgate Street and Western Avenue in Seattle.
As head of sales for Standard Oil Company of California in Washington, he bought the property by the Standard main depot and with the help of engineer Henry Harris, built a pipe from the main storage tank to a 30-gallon, six-foot-tall galvanized tank.
A valve built into the tank and a hose attachment enabled them to dispense gas. However, people bought gas a little differently back then because gas was actually sold in wooden boxes. Yay for fire hazards!
---
17. Long Beach, Washington boasts the world's largest frying pan
This might be a bit of a strange distinction. And, even more odd, it's a distinction plenty of places claim to have a right to (and it's a hill they're all ready to die on).
Regardless, as The Village Voice reports, Long Beach, Washington is home to the world's largest frying pan.
It's worth noting, however, that many places claim to have the world's largest frying pan. So things regarding this, er, achievement get a little contentious.
Long Beach is a resort city. Its chamber of commerce constructed this frying pan in 1941, and it has been a popular background fixture for tourist pictures ever since.
At 9 feet and 6 inches in diameter, this attraction has proved to be surprisingly practical as it was actually used in the Peninsula Clam Festival.
Other notable attractions include the 'Alligator Man.' If that doesn't at least pique your interest, it's safe to assume you're dead inside.
---
18. An Internet hoax caused many to believe an endangered species of 'Tree Octopi' inhabited Washington
In 1998, people were still new to the Internet and with people even more gullible than they are now, Internet hoaxes gained traction with remarkable ease.
That's precisely what happened when (as the Library of Congress describes) Lyle Zapato created a hoax suggesting there was an endangered species of cephalopod in the region that was able to live both on land and in water, specifically in the Olympic National Forest and nearby rivers.
It was believed these creatures could also change colors like chameleons to avoid human detection. Needless to say, people were spooked.
While it's all good fun, this hoax has proven to be a fruitful educational tool. It's widely used in Internet literacy classes.
Even more awesome? Its primary predator was supposedly Sasquatch.
---
19. Seattle has the biggest percentage rate of residents with college degrees
It's a fact that more people are college-educated than ever before. However, in the US, you won't find a city population that can rival Seattle's education levels.
According to The Seattle Times, as of 2017, a staggering 63 percent of Seattle residents, aged 25 and older, hold a four-year college degree.
Even more impressive?
Seattle is the only city in the country to exceed that 60 percent benchmark. And this was first achieved back in 2015.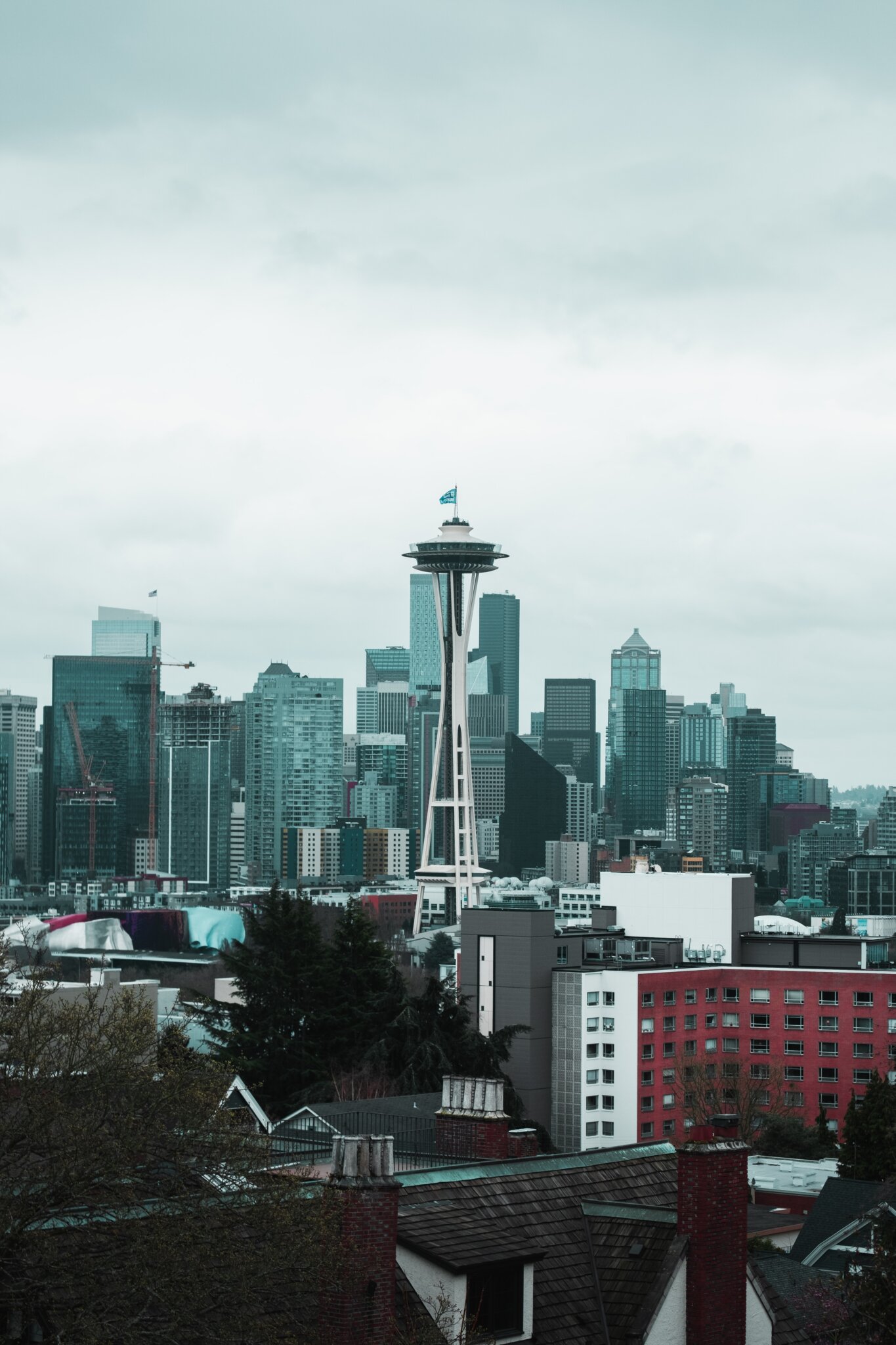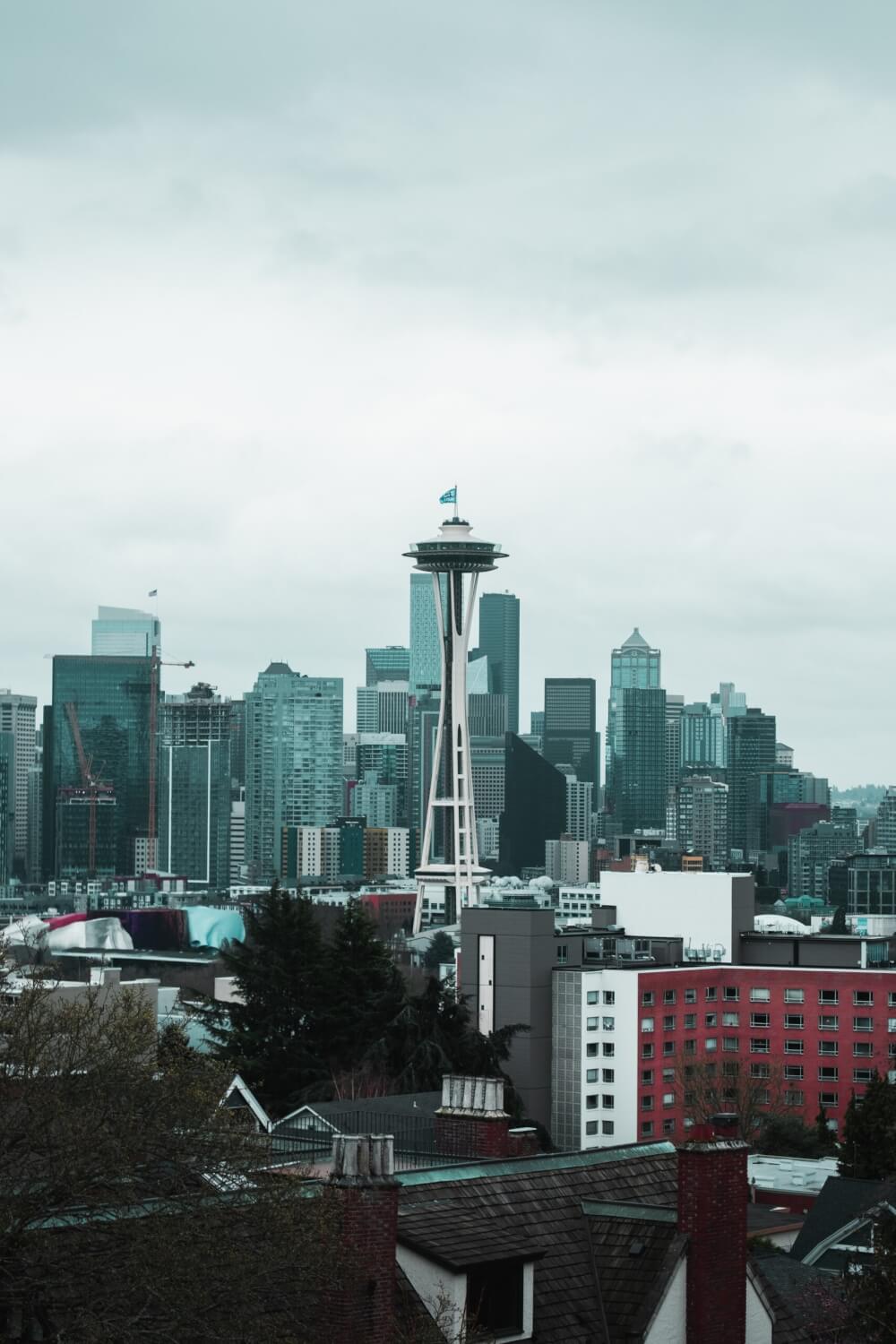 ---
20. Washington's State official state dance is 'The Square Dance'
'The Square Dance' is a uniquely American tradition, though it's often associated with regions further south than the Pacific Northwest.
Still, as State Symbols USA documents, it was designated the official state dance of Washington in 1979.
Though this seems to be the trend. 22 states have legally declared the square dance as their state dance… which is a little uncreative if you ask me!
---
Did I miss any of your Washington fun facts?
Let me know in the comments! I'd love to add more to this list.