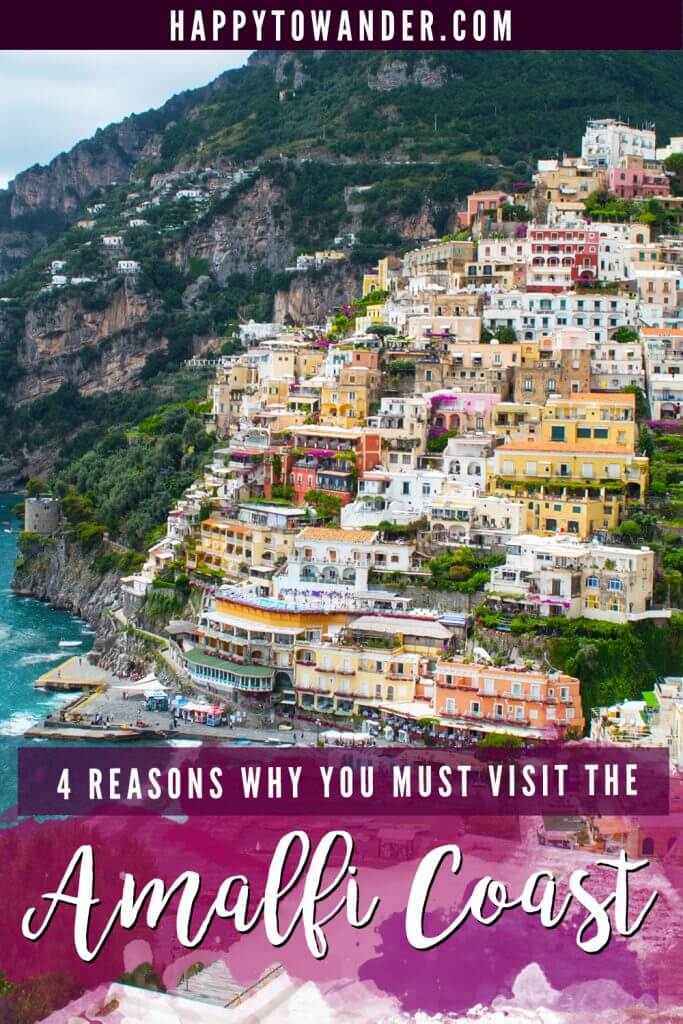 It's a classic cliché in the arsenal of any conversationalist – the one question that every traveller dreads, yet somehow (inevitably) always faces:
What's your favourite place you've been to?
7 words, and it's like you've been shot. How could you possibly choose between all your beloved destinations from around the world? Choosing one from the mix evokes feelings of immense guilt (yes, about hurting an inanimate place's feelings), and all of a sudden, you feel like you're agonizing over which child's your favourite. A slightly less dramatic Sophie's choice if you will.
Now I still haven't mastered the answer to that question, but if this is indicative of anything, my desktop wallpaper has been the Amalfi Coast ever since coming home… [and 2016 update: I haven't changed it since.)
Now, I'm sure that name will ring some bells. With its steep, picturesque cliffs, sparkling Mediterranean views and lemons the size of baseballs, the Amalfi Coast is one of Italy's best known destinations… and of course, it's a bonafide Instagram magnet. When I got to visit in June, I picked Sorrento as my home base and soon learned exactly why this place is so special. My expectations were sky high after visiting Cinque Terre and somehow, the Amalfi Coast still managed to blow me away.
Here's four reasons why.
1. The locals are the best.
Bar none, the people we met while travelling the Amalfi Coast were some of the nicest people we met during our entire trip. The best example is when Beth and I decided to explore central Sorrento and were caught umbrella-less in a sudden downpour. With wet boots and hangry souls, we scoured the streets for an open restaurant (an impossibility at 4pm). In our rain-soaked delirium, we came across Meating Steakhouse.
Putting on our best puppy dog eyes, we desperately asked the owner prepping the restaurant if they were open. Considering the odd time frame, we were fully expecting a no.
… and with a big smile on his face, he exclaimed "you never say no to your first customers!".
He let us in to dry off, was patient with our orders, took time to explain the menu and even brought us free appetizers as we waited. This kindness made us fall in love with Sorrento immediately. We found out the next day that they weren't supposed to open until 7pm! Talk about stellar service.
2. It's the safest I felt in Italy.
In comparison to major tourist cities like Rome and Florence, the towns along the Amalfi Coast felt tremendously safe. There are no peddlers on the street and most areas are well lighted. To be honest, it was the first time I felt safe from pickpocketers (though it's still important to be cautious!)
3. It's impossibly beautiful.
I had loved Sorrento and Positano long before my trip there, mostly thanks to the oversaturated offerings of Pinterest. To my complete surprise, these towns were just as beautiful in real life as in photos! Truly, the views alone are worth the trip.
While in Sorrento, we made day trips out to see Positano and Capri. These two towns are easily reachable by public transit, but schedules tend to be a little erratic and buses get full quickly. If you want a more stress-free option, booking a tour instead might be a good idea. Here are some cost-effective options from Viator.
4. You can't beat the food.
It doesn't come as a surprise that these coastal towns would have great seafood, but beyond that, I also had one of the best steaks I've ever had and hands down the best kebab I've ever tasted in my life. At one point, we found ourselves with so many appealing food options that we literally had two dinners.
I highly recommend checking out Soul & Fish, located at the far end of the Marina Grande. The view there is sublime, the service is fantastic and they provide you with a free glass of prosecco while you look at the menu. I got the tuna filet encrusted with sesame seeds and it was super good. To end off the meal, they even gave us limoncello on the house! Beth and I often joke around about how this was the most romantic place we've ever been to (and we spent it without our boyfriends!). Without a doubt, this sunset meal was one of the most memorable moments from our trip.
For meat lovers, Meating Steakhouse (as previously mentioned) is fantastic, with patient service and perfectly cooked steak. Last but not least, Kebab Ciampa (rated #1 restaurant in Sorrento on Tripadvisor) is an amazing spot for a cheap and delicious 5 euro meal. Word of warning: check out their hours before you head out! Beth and I were burned twice – once when they weren't open until 5pm and the second time when they were closed entirely on Tuesday. The demand for this place was so high in fact that we ran into/befriended multiple people along the way who were searching for the same, hidden spot. Kebab squad for life.
With all that being said, the Amalfi Coast is truly a wonderful place to visit with great food and views. To be honest, the few days I spent there did not seem like enough time at all. I'm so eager to come back someday and visit the other towns I missed and of course, to check Capri's Blue Grotto off my bucket list.
Have you ever been to the Amalfi Coast? If so, which town was your favourite? Let me know in the comments!
This post contains affiliate links that come at no extra cost to you, but earn me a bit of commission to keep the site running. Thanks a lot for your support 🙂