*FYI - this post may contain affiliate links, which means we earn a commission at no extra cost to you if you purchase from them. Also, as an Amazon Associate I earn from qualifying purchases. Check out our Privacy Policy and Disclosure. for more info.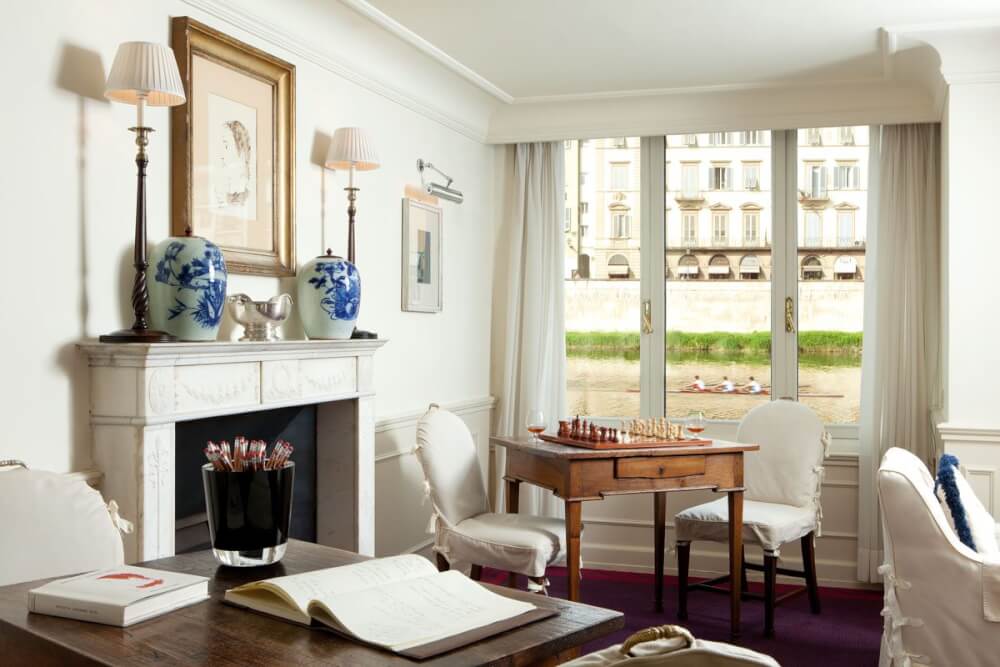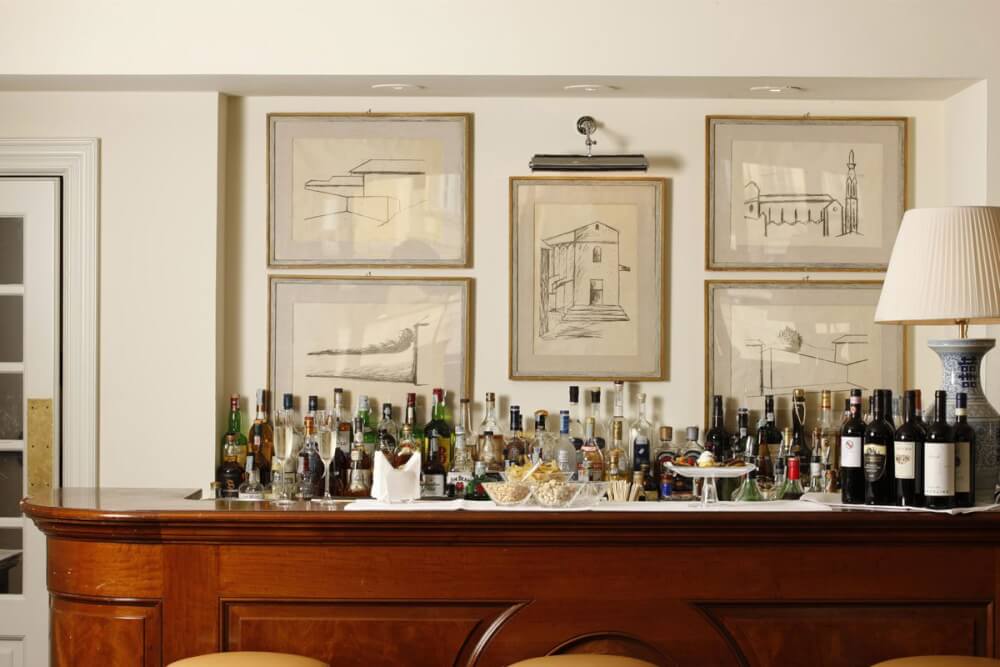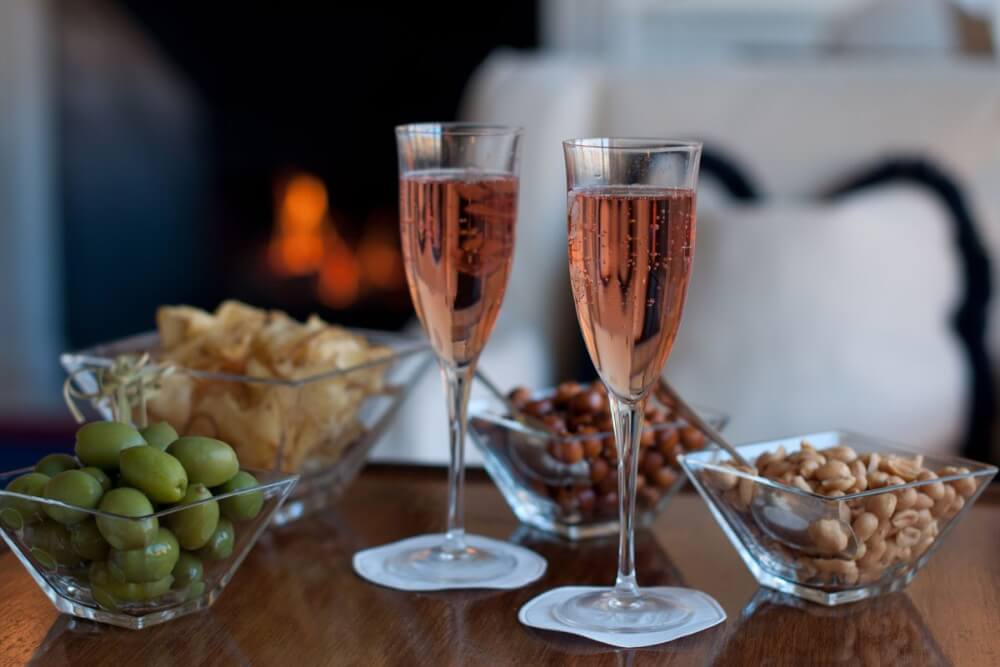 In a world with no consequences, I would happily live out the rest of my days eating pizza in Italy, while rolling through the streets like a round ball of dough.
Sadly, these fantasies of pure indulgence are not likely to come true anytime soon.
But I think we can all admit that we've dreamt of grabbing our best friends and jetting off to Italy, where dreamy accents can make even "fettucini alfredo" sound like poetry. There's just something about this incredible country that makes it the perfect escape destination – whether it's for the food, landscapes or beautiful men (*cough* I mean art).
In particular, there's many reasons why Florence is ideal for a girls' weekend, the first of which (as you might have guessed) is its abundance of beautiful humans. Besides that however, the city also boasts a pretty perfect mix of beauty, relaxation and enough food for a lifetime. I've been lucky enough to visit on two occasions with friends, and each time was a haze of happiness, glowing sunsets and gelato-fuelled delirium.
So besides eating your weight in spaghetti and stalking your exes on Facebook, what should be on your itinerary for a girls' weekend in Florence? Here are just a few ideas to set your girly heart aflutter.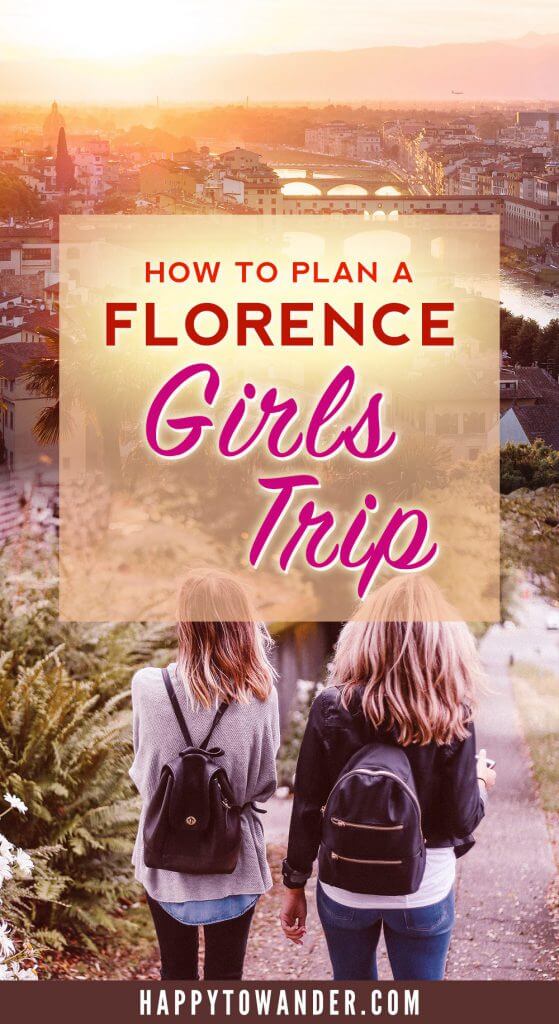 Slow down + chat over drinks
Let's be real: if there are two things that girlfriends are especially good for, it's talking for hours with a drink (or five) in hand. Certainly in Italy, where wine is cheaper than therapy (and water for that matter), there's no better activity to kick off a girls' weekend.
For classy chats with an elegant ambiance:
If you're going to enjoy a proper girls' weekend, you might as well start it off in the most sophisticated way possible: at an idyllic bar where Picasso and Cocteau adorn the walls. The Picteau Lounge Bar is an exquisite little gem tucked away in Hotel Lungarno, with elegant decor and a winning atmosphere that pairs perfectly with its classic selection of wines, cocktails, spirits and snacks.
Address: Borgo S. Jacopo, 14, 50125 Firenze, Italy
For rooftop cocktails with an unreal view:
If you feel like channelling Sex and the City with a glamorous rooftop cocktail, then the Terrazza Lounge Bar at the Hotel Continenale has you covered. Come up here for sunset and your Instagram will surely thank you.
Address: Vicolo dell'Oro, 6, 50123 Firenze, Italy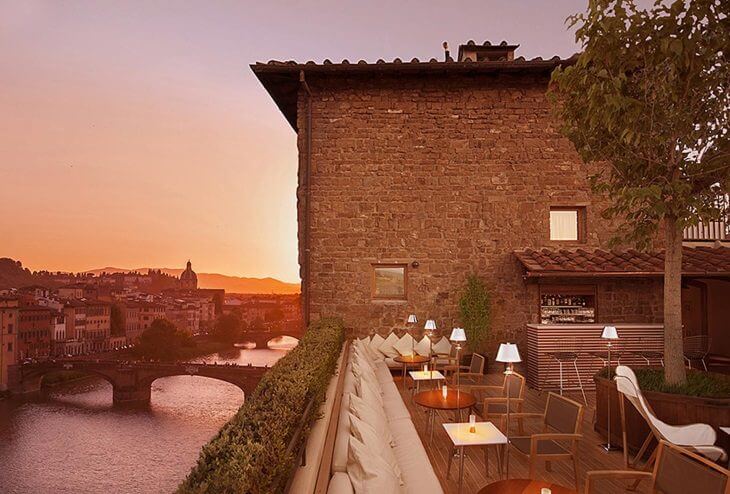 For a non-alcoholic option:
Florence is home to some phenomenal cafes, so whether you're an espresso shot kinda gal or more partial to foamy cappuccinos, there's an option for you to get your fix. Here's a good list of cafes in Florence to check out.
Get pampered
There's no country that embodies the "treat yo'self" philosophy more than Italy… so naturally, a day of spas and pampering should be on the itinerary of any girls' weekend. A proper few hours at the spa will leave you feeling recharged and amazing, as all queens should be.
For elegant relaxation with a Florentine twist:
The Continentale's White Iris Beauty Spa has packages so exquisite, I felt zen just reading their services menu. Guests can enjoy a wide range of different spa rituals from hot stone massages and aromatherapy wraps, all the way to mani/pedis for picture-perfect nails. And if getting doused in luxurious [ comfort zone ] products doesn't sound relaxing enough, guests at the Hotel Continentale can even get massages in their own rooms. Yes lazy girls, you heard that right!
Address: Vicolo dell'Oro, 6, 50123 Firenze, Italy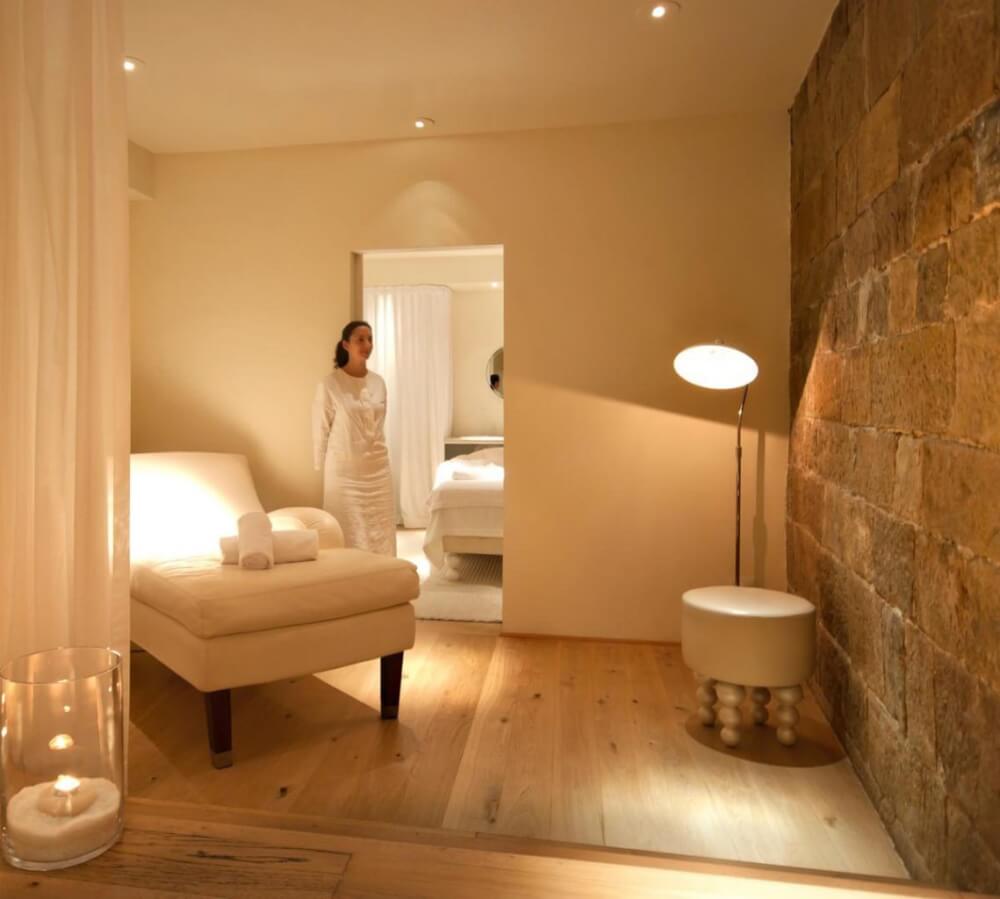 Go shopping
Florence is one my favourite places in the world to go shopping, simply because there's a little something for every taste. While I typically reserve my travel budget for food and activities, there's something magical about the Florentine air that pulls apart my purse strings, whether it's for beautiful leather books, gold-embossed wallets or a million shawls & scarves (all of which yes, I have genuinely bought). Here are some options for every type of budget and style:
For luxurious (window) shopping: Those hunting (or dreaming of) the perfect Gucci or Versace will have their dreams come true at Via de' Tornabuoni, Florence's most elegant street, crammed with high-end stores that will make your eyes cry from happiness, and your wallet cry from bankruptcy.
For markets and haggling fun: Bargain hunters will love San Lorenzo Market, the perfect place to pick up souvenirs like scarves, leather goods and more at a fraction of what you'd pay in-store. Be wary of the fake designer bags though, and the ever-pushy salesmen! Shopping around (and haggling) is of course encouraged.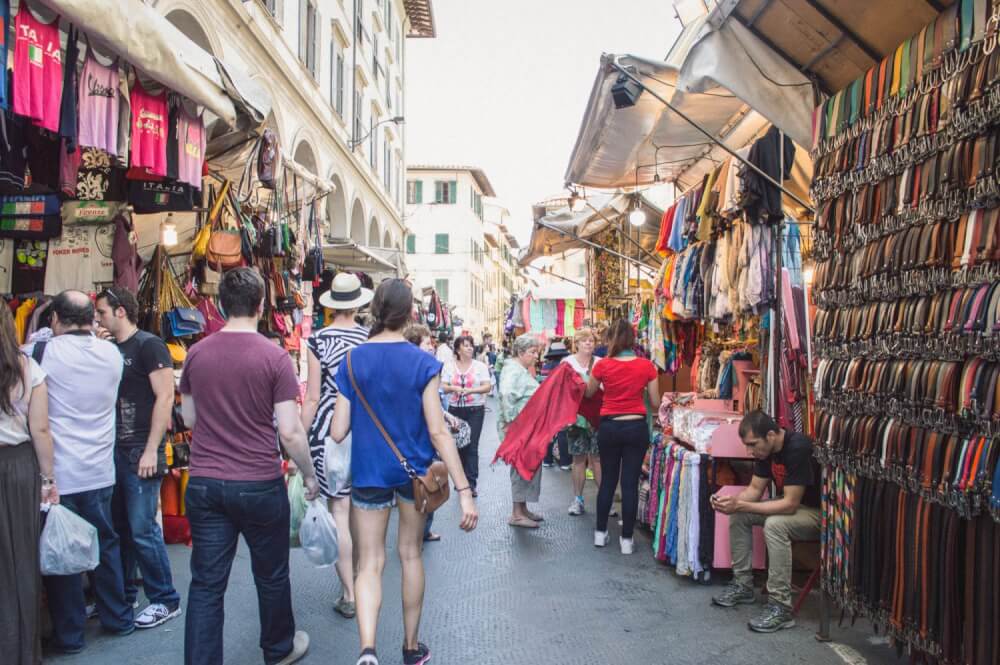 For beautiful, unique treasures: Florence's Oltrarno neighbourhood is known for its excellent choice of artisan shops filled with handmade goods like books, jewelry and sculptures. Besides that, I highly recommend visiting Il Papiro, a stationery shop with a few locations that sells gorgeous journals, papers and my personal favourite – wax seals (which aren't very useful but still incredibly epic to own).
For foodie favourites: Mercato Centrale is a must-see for foodies, whether it's to shop for some fresh produce and ingredients for a homemade meal, or to find sauces and pastas for suitcase smuggling purposes 😉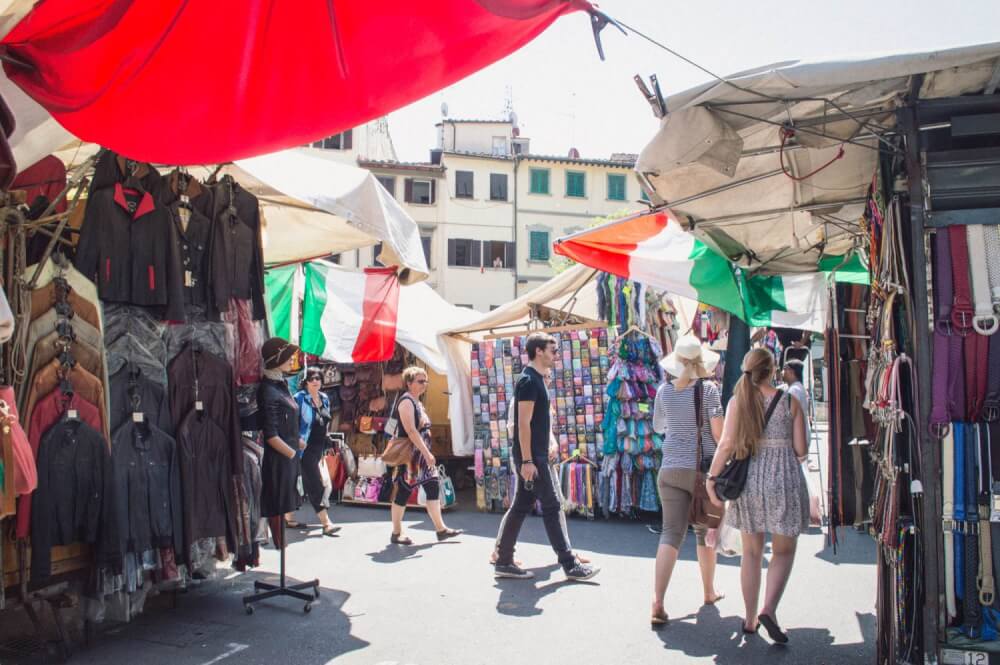 Other ideas
Get your dose of culture: Take advantage of Florence's countless museums and soak in the incredible history of the city! A girls' weekend would not be complete without a quick stop to say hello to The David (whose full frontal glory can be found at the Accademia Gallery).
Dig deep into the Florence food scene: Besides just eating at restaurants and cafes (which I'm sure you'll do plenty of), try taking a food tour or cooking class for an extra special memory.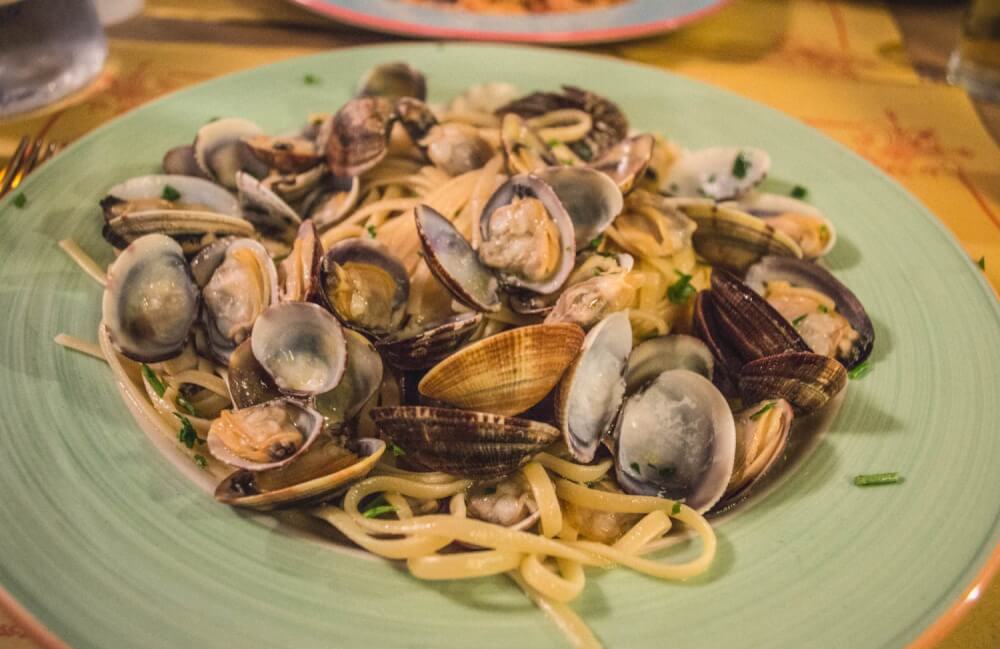 Escape to the Tuscan countryside: Put on your cutest dresses, grab a floppy sun hat and indulge in a vineyard hop where of course, tasting is encouraged.
Soooo really now, what are you waiting for? I do believe there's a bottle of Chianti (and a man named Lorenzo) already calling your name 😉
Happy planning!
This post contains sponsored content, but all words & opinions are my own!