*FYI - this post may contain affiliate links, which means we earn a commission at no extra cost to you if you purchase from them. Also, as an Amazon Associate I earn from qualifying purchases. Check out our Privacy Policy and Disclosure. for more info.
The following list of unique things to do in Spain is brought to you by Sydney from Alone and Abroad, an American living in Spain! Read on for some of her top unique Spanish must-dos.
I truly believe you could spend your entire life in Spain and never once be bored. From epic food fights and underwater art museums to 24-hour parties, there's never a shortage of fun things to do in Spain.
Part of the charm is that many of these attractions are totally unique. After all, where else can you have a meal that has been cooked over a volcano?
So, in the spirit of celebrating Spain's unique must-dos, I've compiled a list of things you can only do while in Spain. I hope you find it helpful!
1. Try Sangria Where It was Invented
Upon arriving in Spain the first thing to do is try sangria. This delicious fruity wine cocktail was invented in Spain and can be found everywhere here!
While recipes can vary, sangria is usually made with red wine, sugar, slices of oranges and apples, and brandy.
If you want to mix it up and try other Spanish cocktails, try ordering white sangria (made with white wine instead of red), tinto de verano (a red wine and lemon soda mix), or kalimotxo (red wine and cola).
2. Eat Dinner at the Oldest Restaurant in the World
There's a lot of fun things to do in Madrid, but here's a must for foodies. Operating since 1725, El Sobrino de Botín holds the record for the oldest restaurant in the world. They serve traditional Spanish food, and I can't recommend their roast chicken and potatoes highly enough.
When you go, don't just sit at your table!
You're encouraged to walk around and explore the entire restaurant, from the wine cellar to the top floor where Ernest Hemingway sat to write The Sun Also Rises, to the kitchen window where you can see the chefs prepare their famous suckling pig.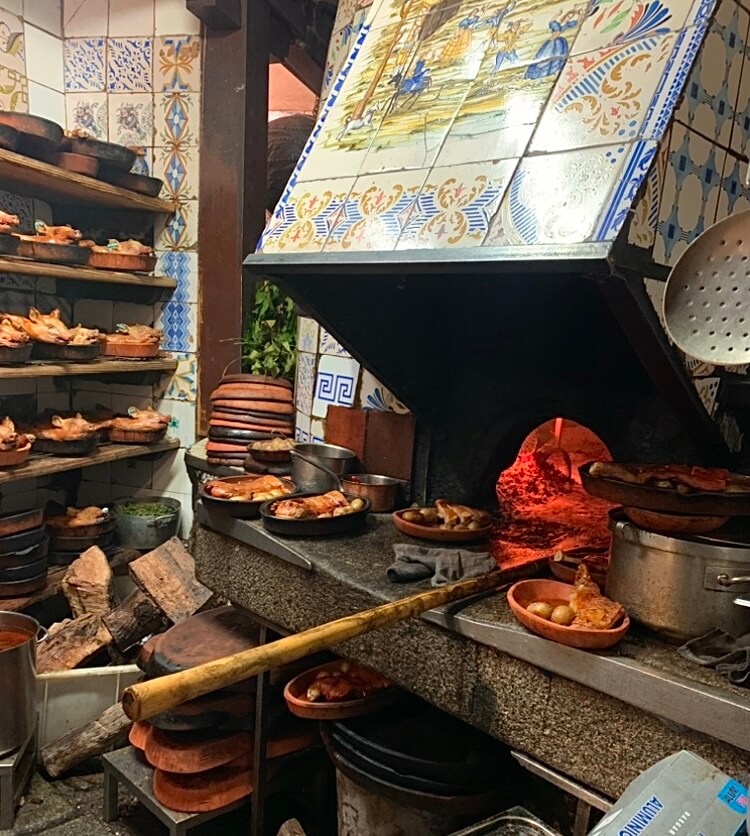 3. Attend the World's Biggest Food Fight
Every August, the town of Bruñol, Valencia, hosts the world's biggest food fight: La Tomatina!
Yes, indeed – every year thousands gather on Spain's eastern coast to throw tomatoes at strangers for an hour. The sound of fireworks going off is the signal to begin the food fight, hands down one of THE most unique things you can do in Spain.
The biggest piece of advice I can offer anyone planning to go to the Tomatina is to wear clothes you won't mind throwing away, and keep your valuables somewhere safe during the big fight!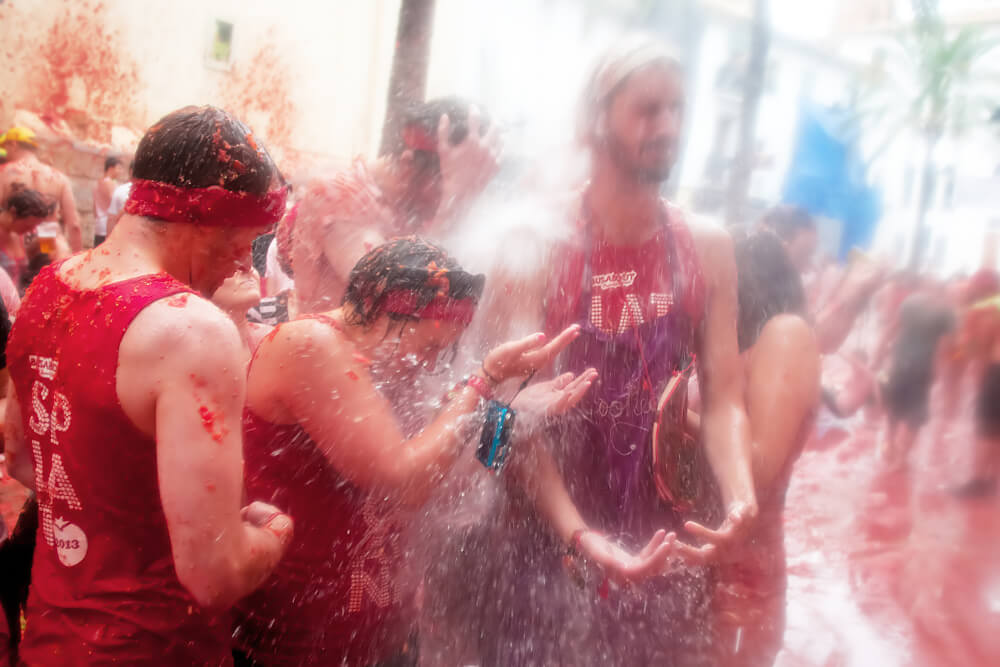 4. Try Not to Get Trampled at the Running with the Bulls
This is, without a doubt, Spain's most well-known festival. The Festival of San Fermin in Pamplona is a 9-day celebration filled with bull runnings, bullfights, parades, and non-stop parties.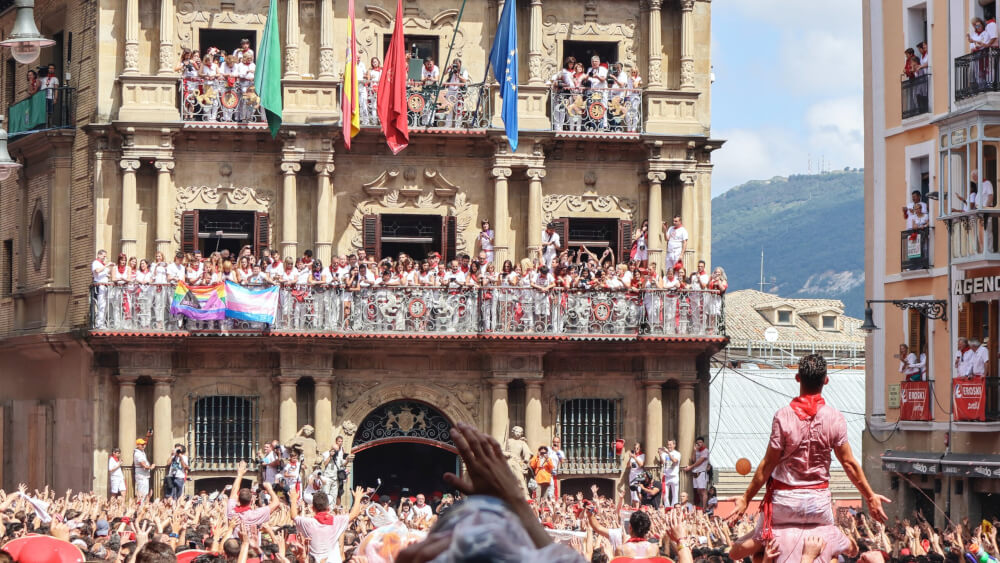 People run with the bulls every morning during San Fermín. To get the best view of the runnings, rent a balcony on Calle Estafeta or Calle Merced.
The intersection of these streets is called Dead Man's Curve because of the 90-degree turn the runners have to make here.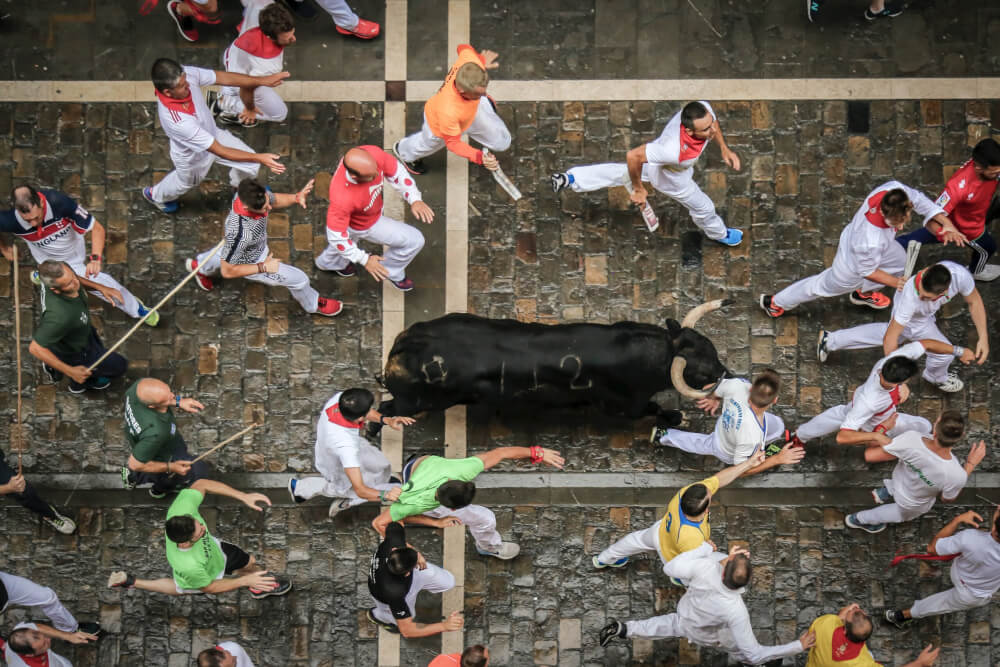 5. Fly Through the Air on the Only International Zipline
If you're in southern Spain and want to make a quick trip to Portugal, take the most exciting way to cross the Spanish border – Límite Zero.
This zipline lets you cross the 720 meters across the River Guadiana from Spain into Portugal.
Since both countries are in the Schengen Area, you don't even need to bring your passport to cross the border!
6. Try Paella Where it Was Invented
Trying traditional paella, Spain's famous rice dish, should be added to every foodie's bucket list immediately! And if you want an extra special experience, be sure to try it in its birthplace.
While the original Valencia version is traditionally cooked with chicken, rabbit, beans, and a few strands of saffron, there are a million variations of this dish now available across the country. Some are vegetarian, some come with seafood – I've even had one with cheese and chorizo.
While they may not necessarily be traditional or authentic, they are all delicious!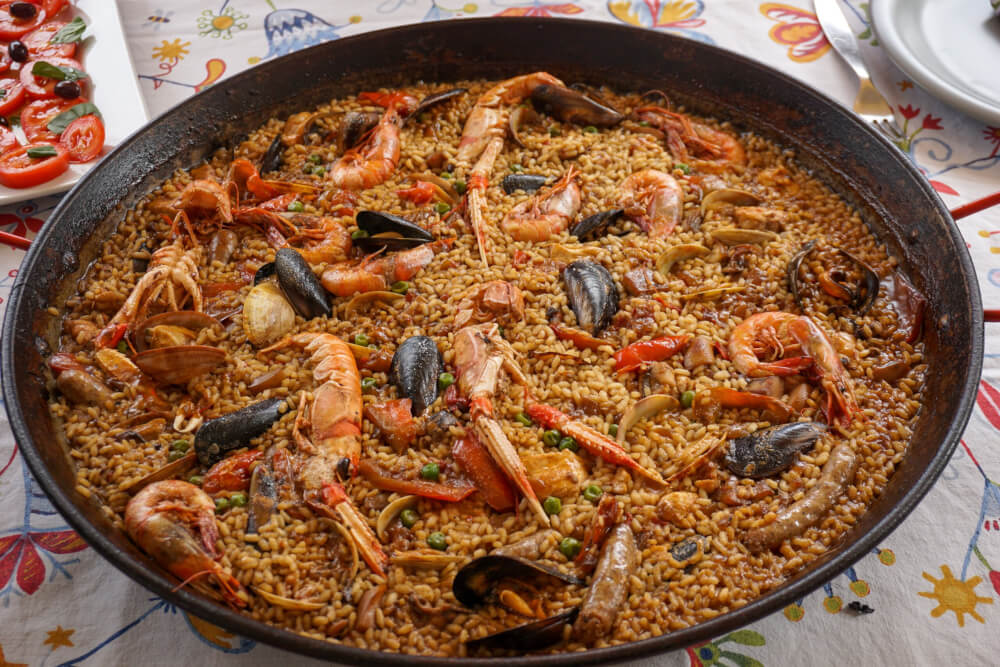 If you're looking for the most classic iteration though – head to Valencia.
They have several paella festivals in Valencia, where the dish originated, throughout the year. The biggest is on September 20th, for World Paella Day.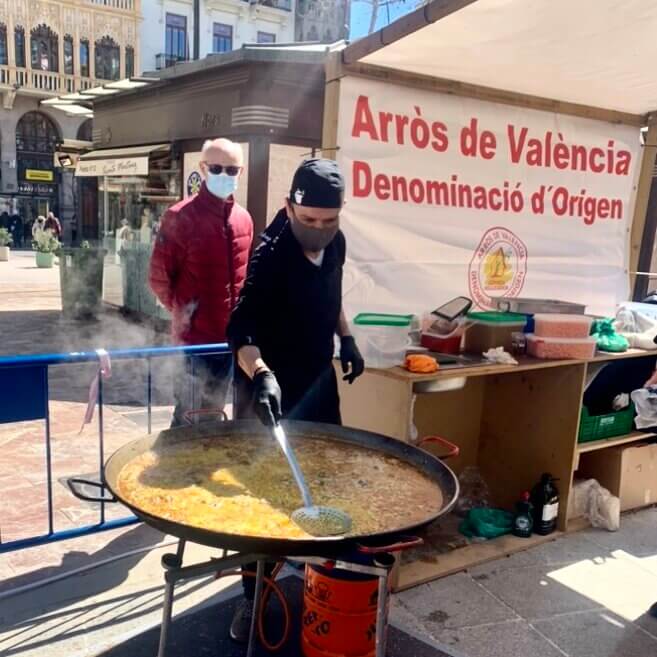 7. Go to a Festival to Celebrate Near Death Experiences
The Festival of Near-Death Experiences in Galicia is exactly what it sounds like – a celebration of those who had near-death experiences and lived to tell the tale. Survivors get to attend the festival while being carried around in coffins.
While it may sound grim, it's actually a celebration of life. There are fireworks, a parade, and a party that carries on well into the following day. Definitely a unique festival to put on your Spanish bucket list!
8. Dive into an Underwater Art Museum
The Museo Atlántico is the only underwater museum in Europe and one of Spain's most unique must-sees. Get your wetsuit and goggles ready, because the only way to visit is to go scuba diving!
The museum offers group diving tours, so even if you've never been scuba diving solo before, you can still visit this unique place.
It features over 300 different sculptures of life-size human figurines – each statue is based off of a different person who lived in the town at the time.
The entire museum is also an artificial reef; visitors can sometimes spot rare angel sharks, barracudas, octopuses, and the occasional butterfly ray.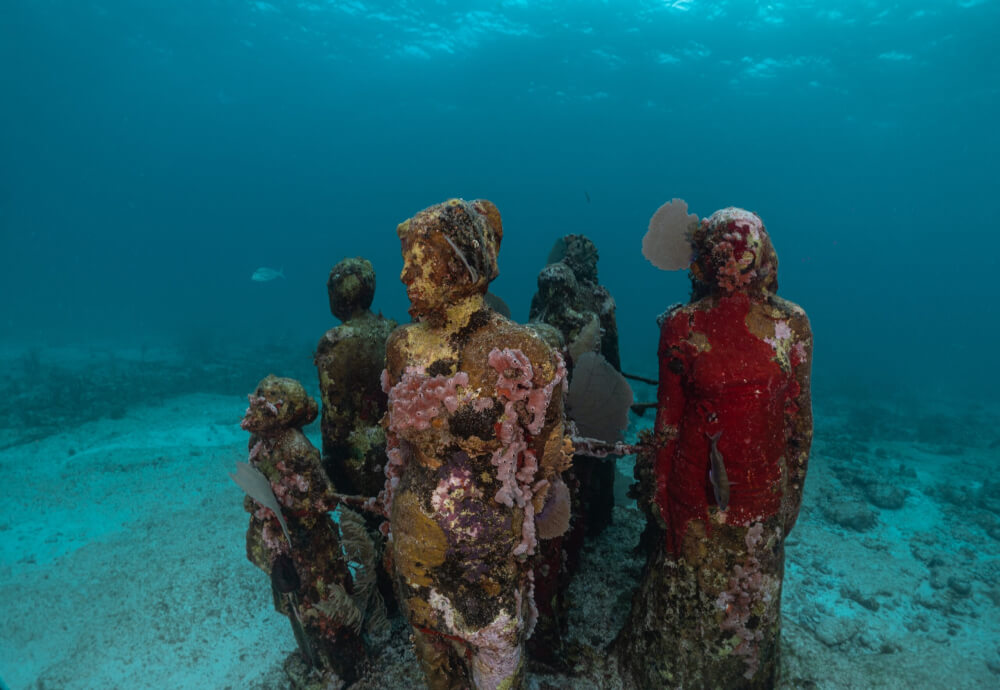 9. Visit the Castle That was the Inspiration for Disney's Cinderella Castle
Calling all Disney fans! The Alcazar de Segovia is a real-life fairytale castle, and was (one of) the inspiration for Cinderella's castle in Disney World!
My favorite part of visiting was climbing the 150+ stairs to the top to see sweeping views of Segovia. You can see the entire town and the stunning Spanish countryside.
Turns out, it's really easy to romanticize your life when you're exploring the inspiration for one of the most famous Disney castles (which you can also do at Germany's famous Neuschwanstein Castle).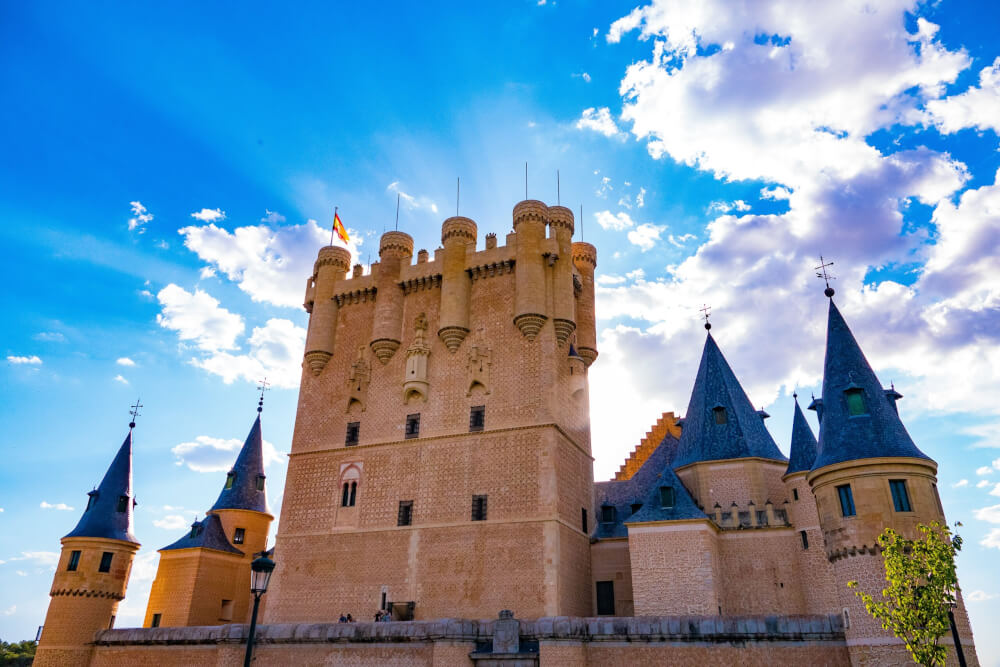 10. Eat Food Cooked Over an Active Volcano
Looking for a unique food must-do while in Spain? El Diablo restaurant in Gran Canaria takes the phrase "hole in the wall" literally – here, food is grilled over an active volcano.
How does it work? Well, long story short: they have a grill suspended over a hole in the floor, and heat from the lava below cooks everything to perfection.
… but in case anyone's worried about lava spewing into the dining room – don't be. The volcano has been dormant for over a hundred years and is completely safe.
11. Step into the World of Game of Thrones (or just their filming locations!)
Game of Thrones was filmed all throughout Europe, so if you're interested in traveling to Westeros, there are many places to visit in Spain!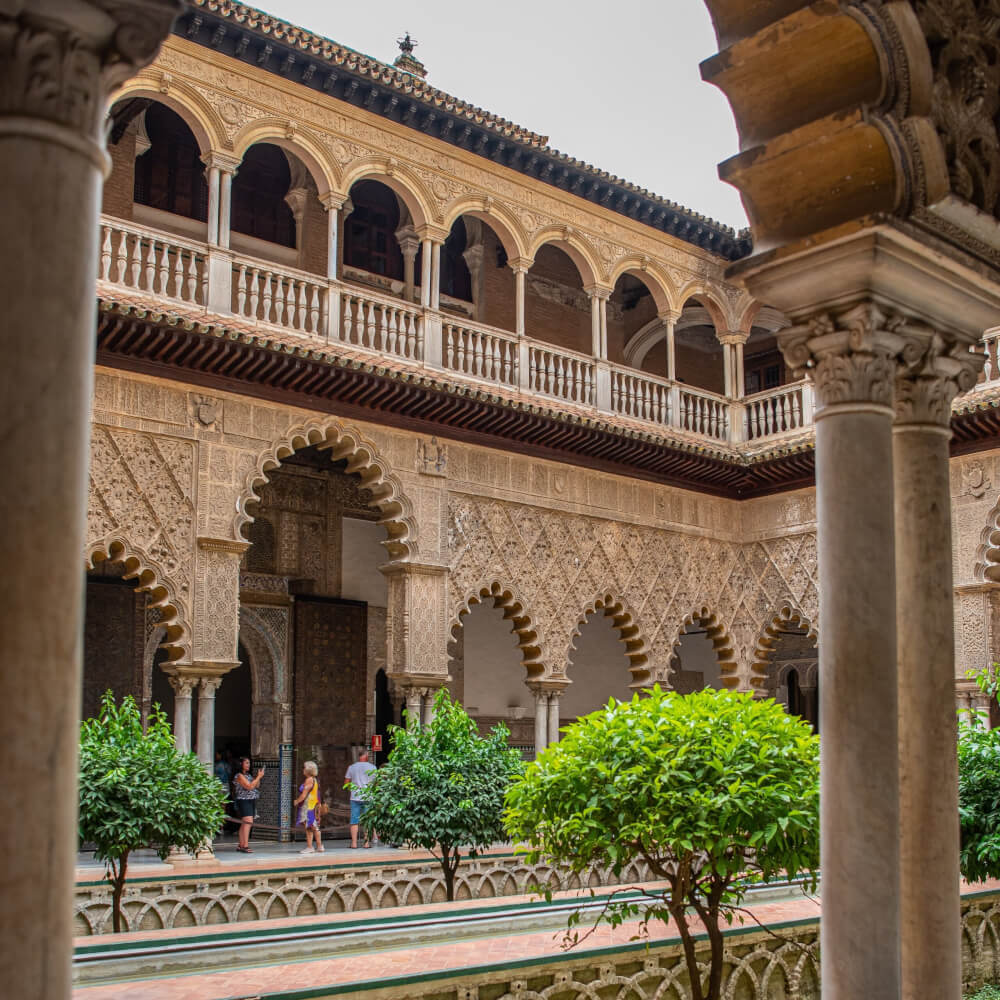 From the House Martell (the Royal Alcazar of Seville), to King's Landing (Cácares), to Dragonstone Castle (San Juan de Gaztelugatxe), you can visit the world of Game of Thrones, without having to worry about being eaten by a dragon.
12. Trek Along the World's Most Famous Hike
The Camino de Santiago is a religious pilgrimage that participants have been trekking since the 9th century. It leads to the shrine of the apostle of Saint James in Santiago de Compostela in northern Spain, and is often considered the most famous pilgrimage in the world.
If you do go on the pilgrimage, keep an eye out for the scallop shells that are used as a guide towards Compostela. The longest line in the shell is always pointing the way.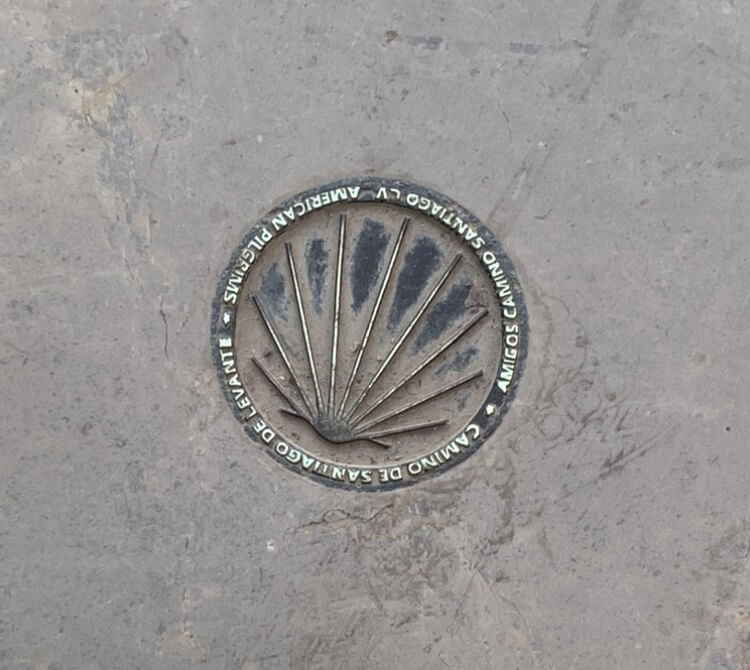 There are several routes, but the most famous is the Via Frances, which starts in Saint-Pied-de-Port, just across the French/Spanish border, and takes travelers across northern Spain. It usually takes an experienced hiker about 30-35 days to complete.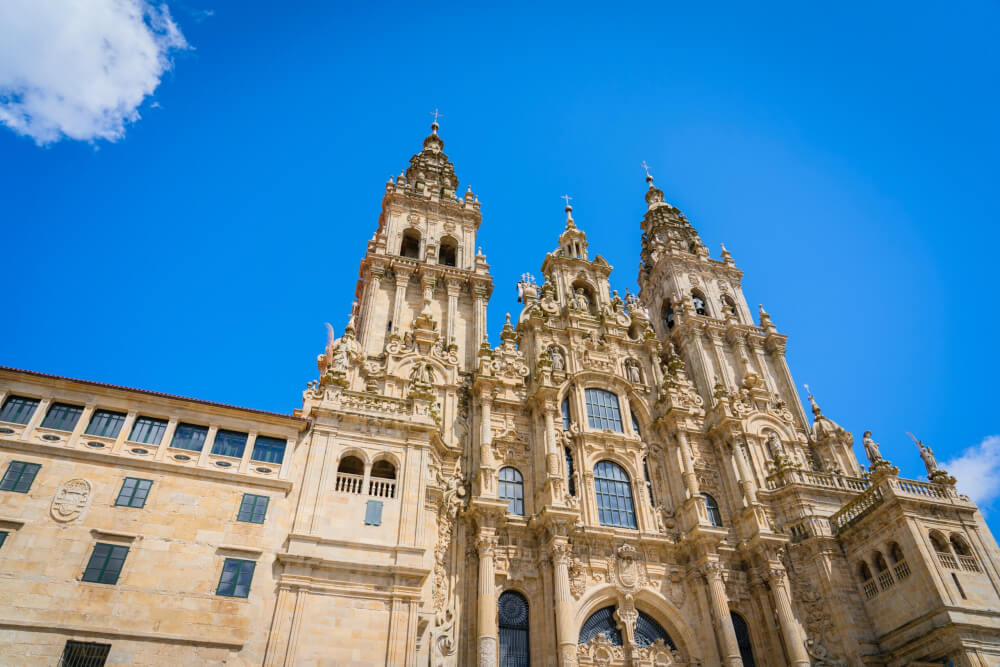 13. Seek out the Holy Grail
Many places across the globe claim to have the Holy Grail – the cup that Jesus drank from in the last supper – but the Vatican recognizes the one in the Valencia Cathedral as the real deal.
Both Pope John Paul II and Pope Benedict XVI have celebrated mass with it.
It's also what Indiana Jones used to fight nazis in Indiana Jones and the Last Crusade. If you walk around Valencia, you'll see countless Indiana Jones impersonators leading themed tours.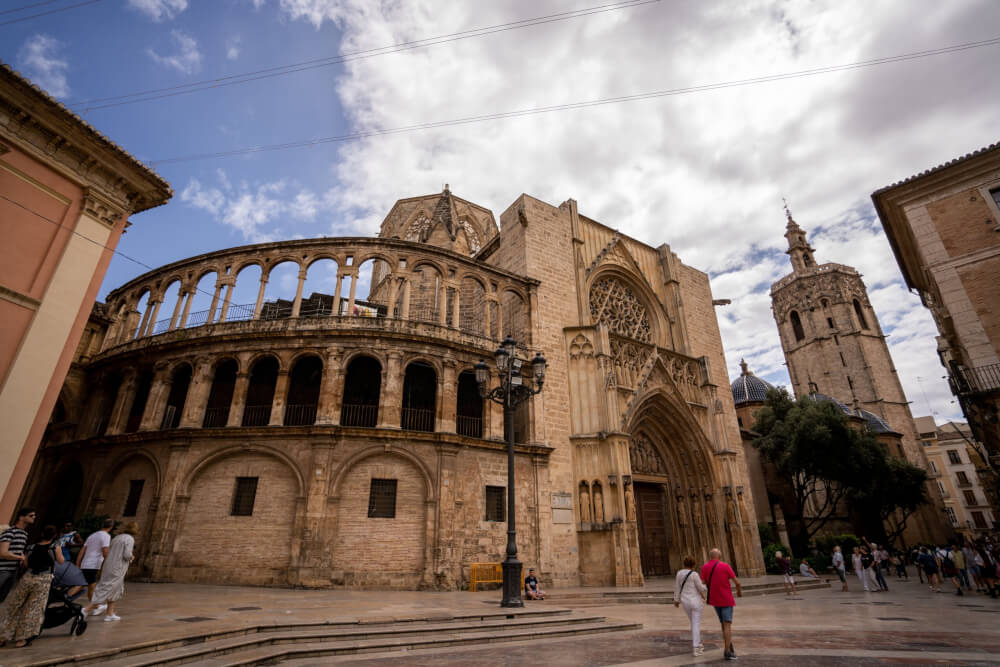 14. Drink from a Wine Fountain
If you pass by the town of Ayegui along the Camino de Santiago, you may want to make a quick stop at the fountain that spouts wine rather than water.
Make sure to grab a scallop shell before you arrive – it's a camino rite of passage to drink out them at this fountain!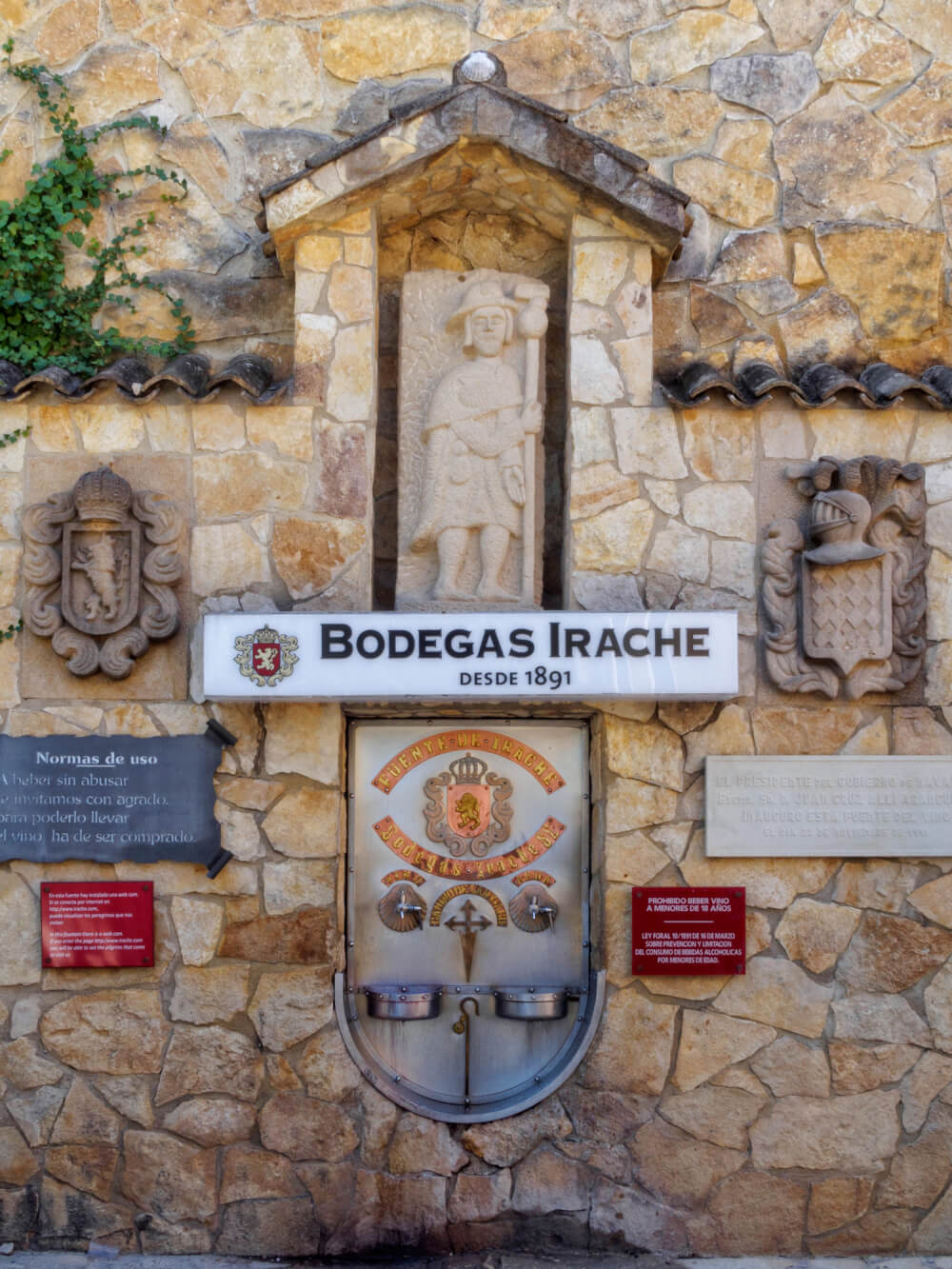 15. Visit the Birthplace of Cervantes
Cervantes, the author of Don Quixote, was born in Alcalá de Henares, a small town about an hour east of Madrid.
Visitors here can tour his childhood home. While the original building was demolished, a recreation was made in the exact spot and now hosts the Cervantes Museum.
Here, you can learn about Spain's most prolific author, his works, and their impact on the world.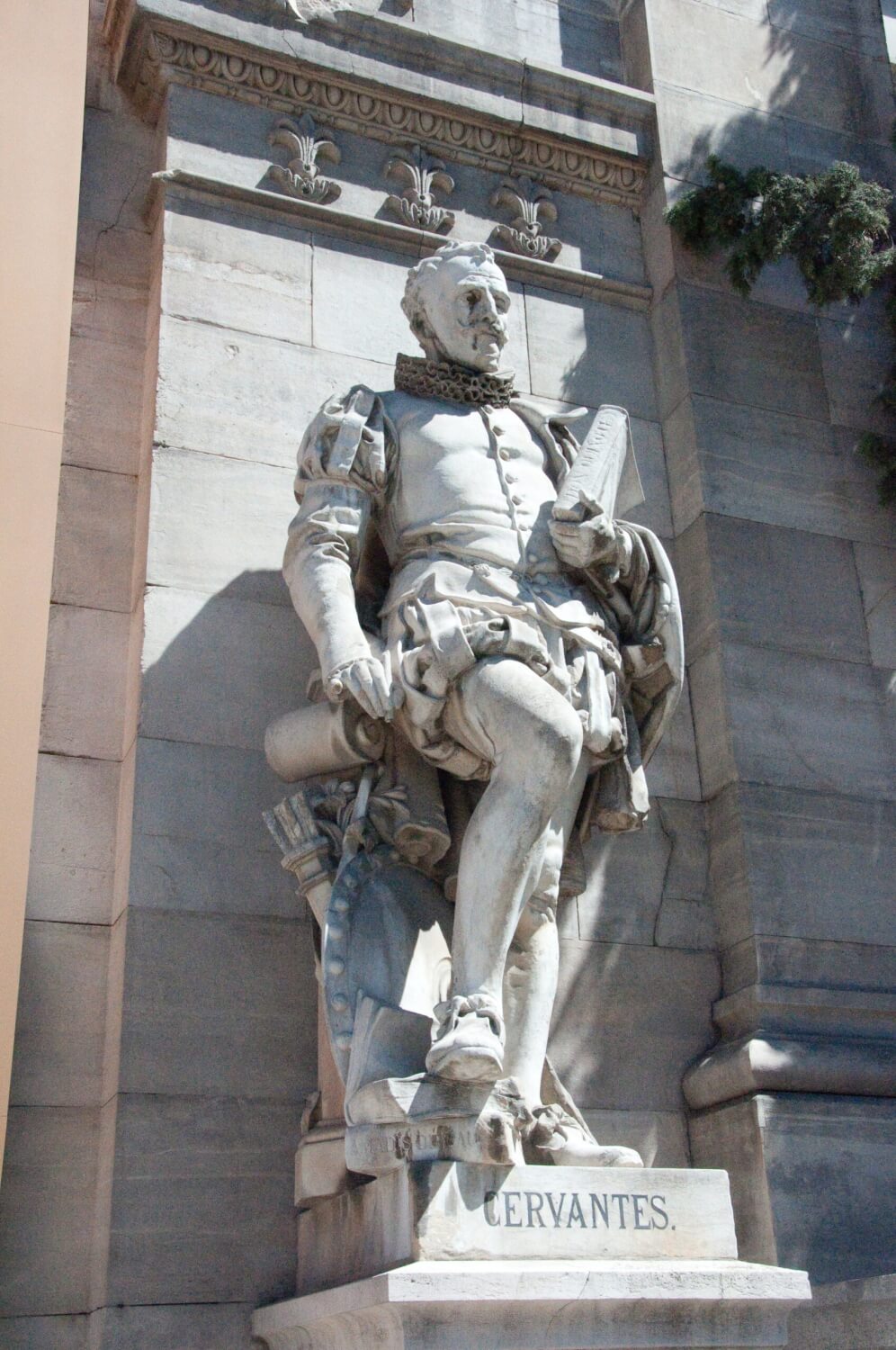 16. See the Narrowest House in the World
This may be one of Spain's most obscure tourist attractions. Measuring at 107cm (42in), La Estrecha is the narrowest house in the world.
It was originally built as a single-family house, with each of the five stories only having one room. Apparently, houses in Valencia used to be taxed based on the size of the facade, and this was one family's way of lowering their expenses.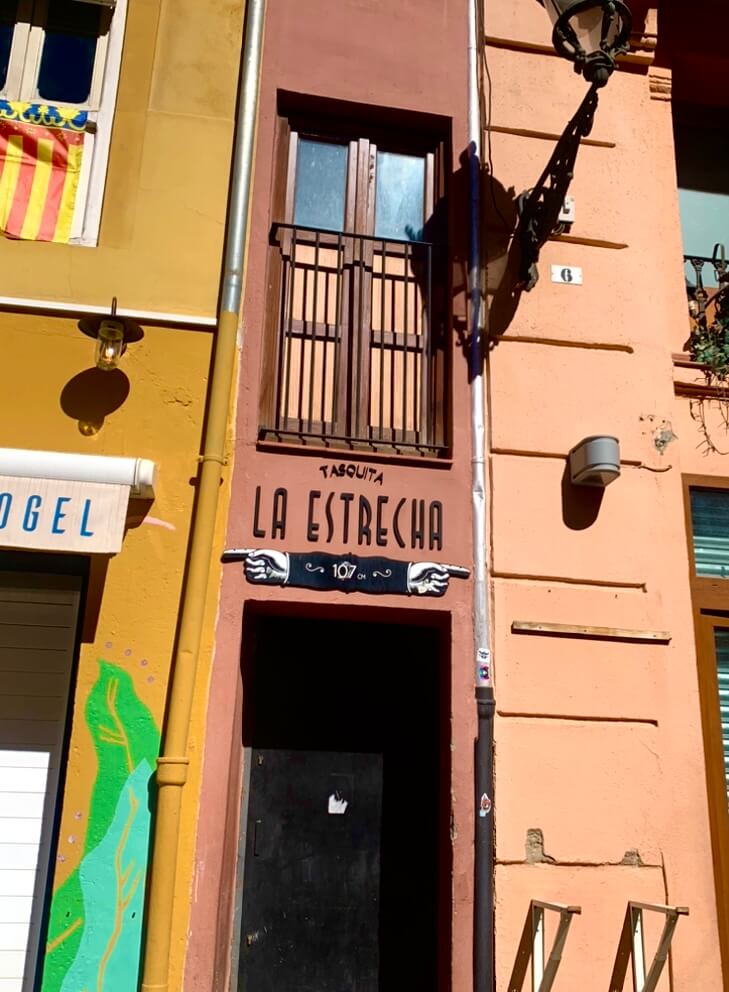 17. Walk Across the Scariest Bridge in the World
Okay, so this isn't official by any means, but this is the scariest bridge I've ever seen.
Thrill seekers looking for places to visit in Spain can travel along the Camino Del Rey, which was once considered the most dangerous hike in the world (it's since been brought up to modern-day safety standards).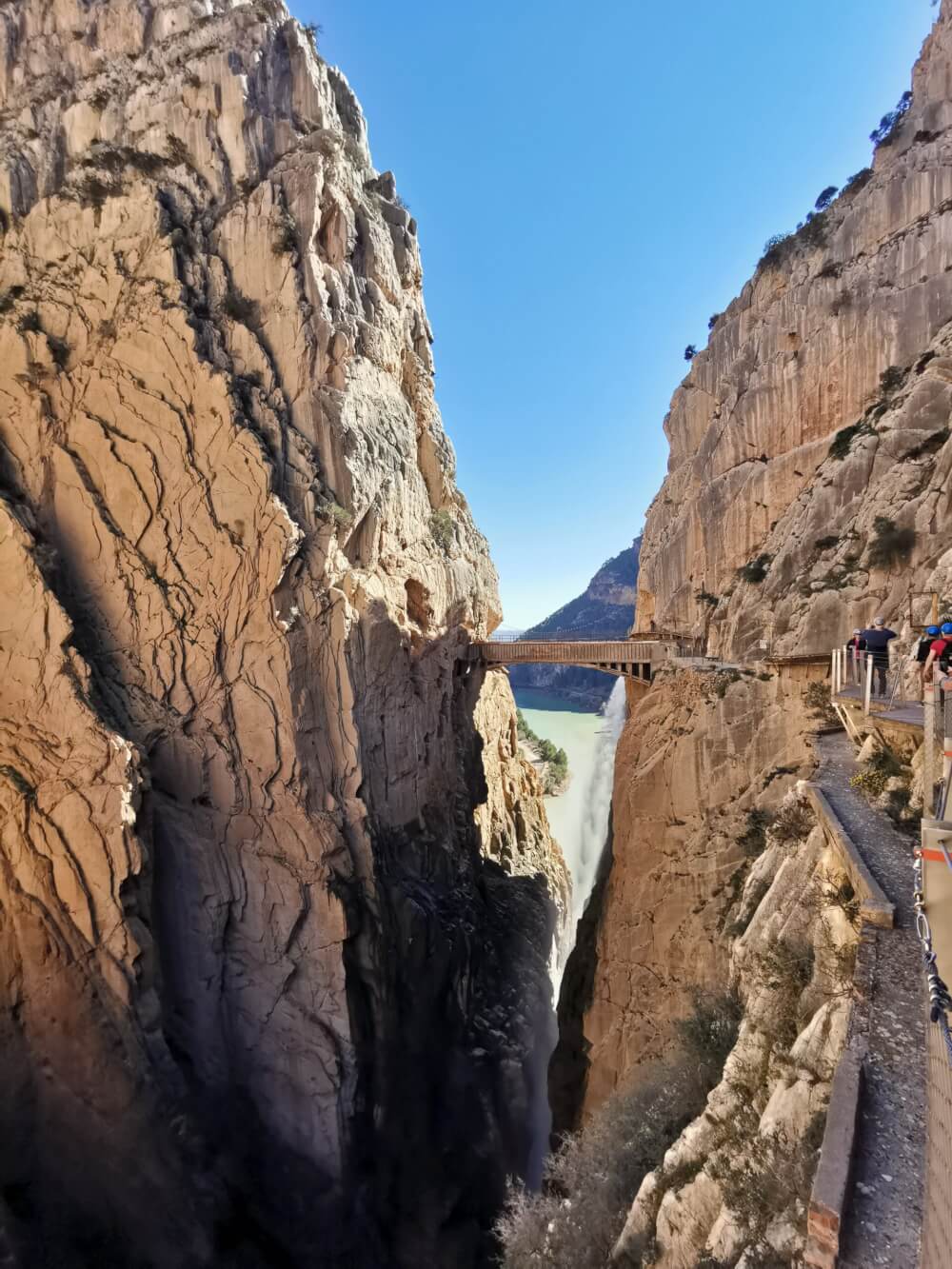 Those who aren't scared of heights can hike alongside the edge of a cliff 100 meters above the ground. Near the end of the hike is the Puente del Rey, a small hanging bridge where you'll get stunning views of the Los Gaitanes Gorge.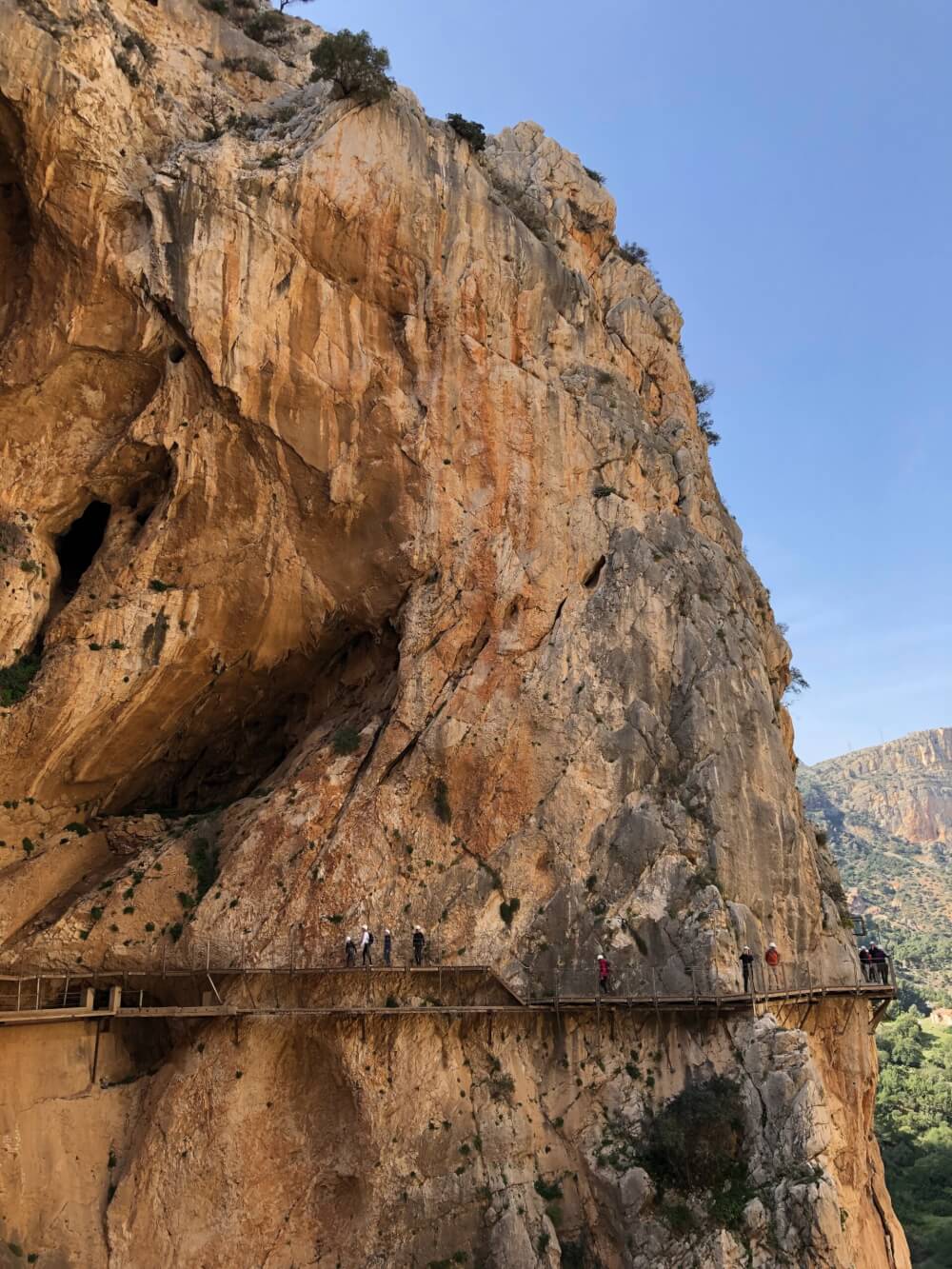 18. Dance all Night at the Partying Capital of the World
In my opinion, one of the best things to do in Spain is dance all day and all night. Where better to do that than at one of the world-famous parties in Ibiza?
The usual itinerary for people vacationing on the island is to go to a club, beach, another club, and repeat this cycle for days.
Some of the best clubs in Ibiza are Amnesia, Eden Ibiza, Ocean Beach Club, and Pacha.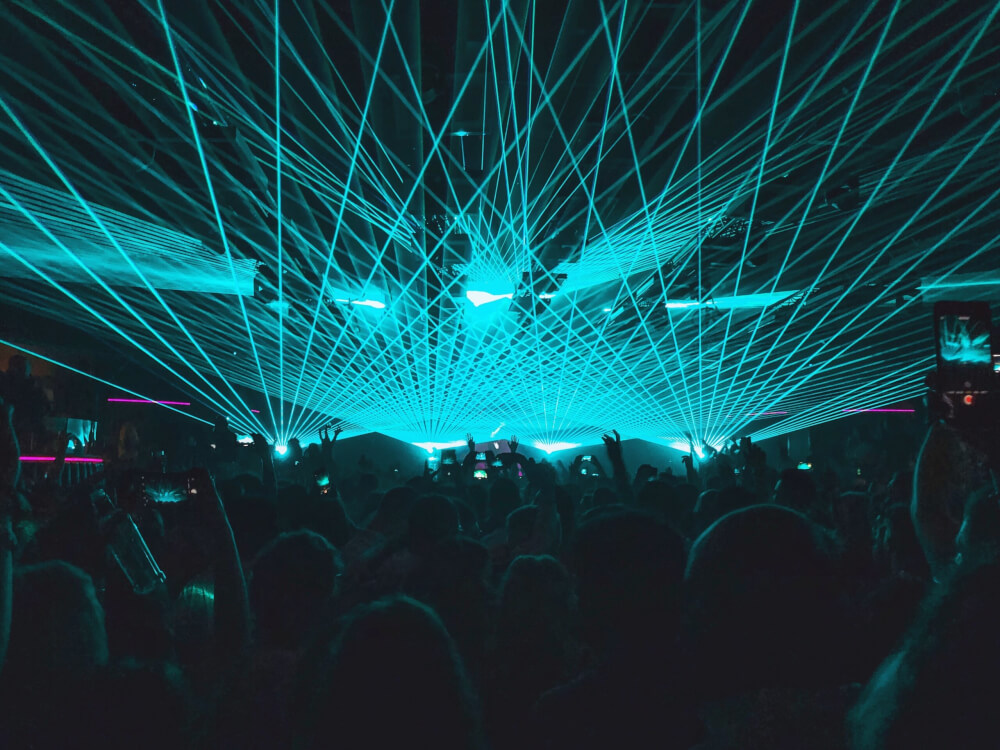 19. See the Hanging Houses of Cuenca
The Hanging Houses of Cuenca quite literally hang off of the edge of a cliff. Built in the 15th century, these hanging houses used to be common in Cuenca, but today only a few remain.
You can actually go inside one of the famous houses since it doubles as the Spanish Abstract Art Museum.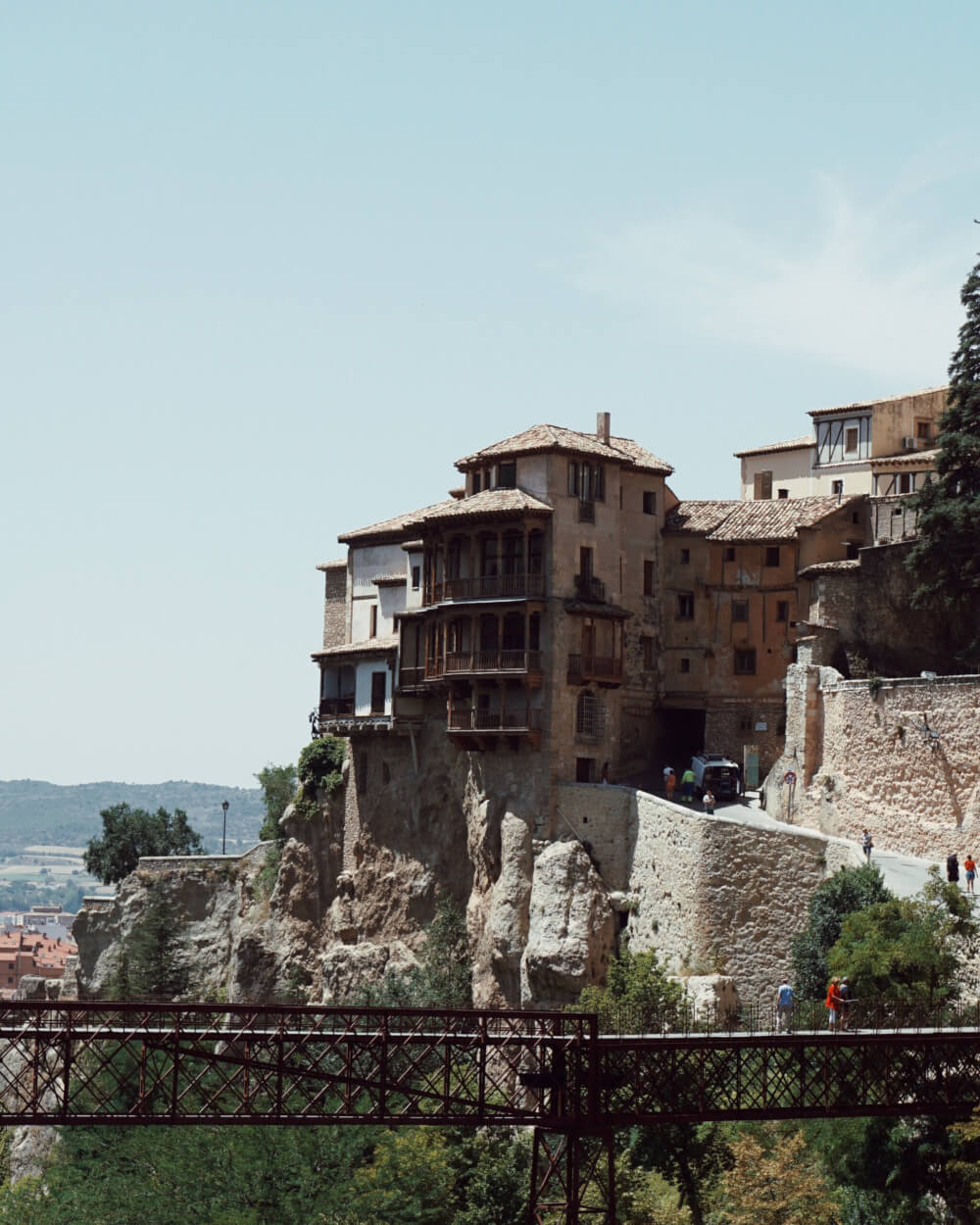 20. Watch People Transform into Human Ladders
And finally, one of the most unique things to see in Spain. Every two years, thousands flock to the Concurs de Castells in Tarragona, Spain, to try to form the tallest and strongest human towers in the world.
Some of the human towers go as high as 10 stories!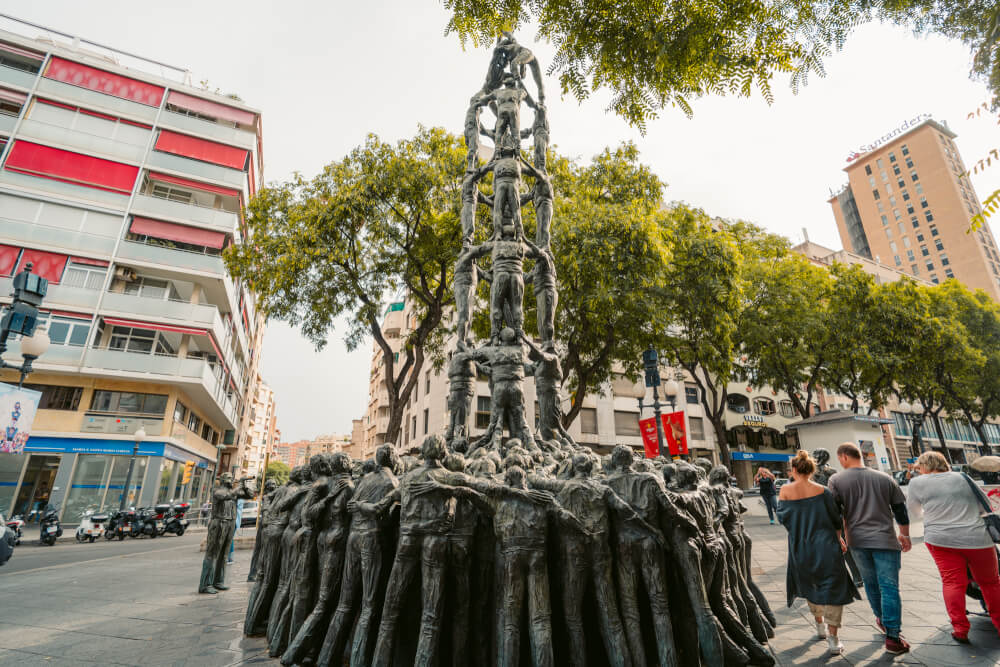 Do you know of anything else that you can only do in Spain?
Is there a one-of a kind festival that only happens in Spain? Is there another record-breaking restaurant that we need to know about? Let us know in the comments!
---
Watch my most popular YouTube video this week:
---