*FYI - this post may contain affiliate links, which means we earn a commission at no extra cost to you if you purchase from them. Also, as an Amazon Associate I earn from qualifying purchases. Check out our Privacy Policy and Disclosure. for more info.
This guide to Amsterdam food & drink experiences was written in collaboration with Dylan Amsterdam and Eating Amsterdam Tours. I hope you enjoy it!
Amsterdam is well known around the world as a city of indulgences, and while vices can take a variety of forms in this lively Dutch capital, my chosen vice is a simple one: food.
Luckily for me, beyond Amsterdam's vibrant cultural scene and of course, buzzing nightlife, it also happens to be a haven for foodies, whether the craving is for classic Dutch cuisine or bites with more international flair.
Little wonder why there are more bikes than people (one of my favourite Amsterdam fun facts). I mean, they need to burn those calories off somehow.
As a strong advocate in learning cultures through their food, here are some must-try food experiences for your next Amsterdam trip. I promise you won't be disappointed!
1. High Wine at the Dylan
The concept of high wine is simple: take four courses of Michelin-quality appetizers, pair it with four different wines and combine them to create a uniquely classy gastronomic experience.
Think of it as an alcoholic spin on High Tea, set in the cozy confines of a five star hotel.
The masterminds behind this concept are the folks at the Dylan Amsterdam, a boutique luxury hotel located in the heart of the city, and I was lucky enough to be invited to test this experience out.
The menu changes seasonally, but consists of fresh and unique flavour combinations chosen by Dennis Kuipers, Executive Chef of the hotel's Michelin-star restaurant.
During my visit, we feasted on savoury bites like smoked salmon, cod, roasted chicken with tarragon sauce and even a berry cake topped with fresh cinnamon ice cream.
The flavours were sublime, and definitely one of the foodie highlights of my trip.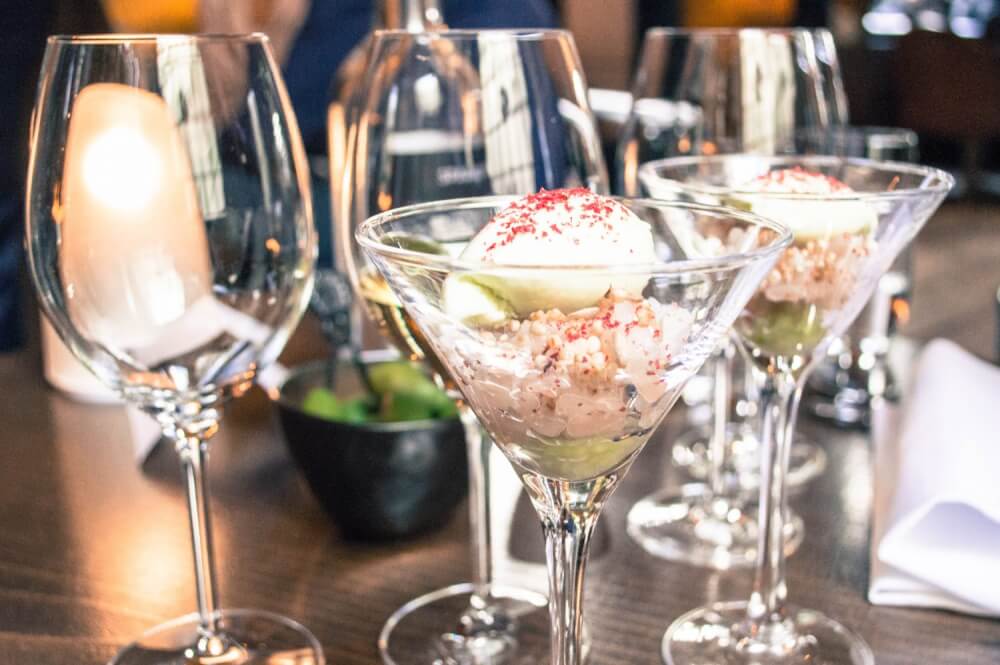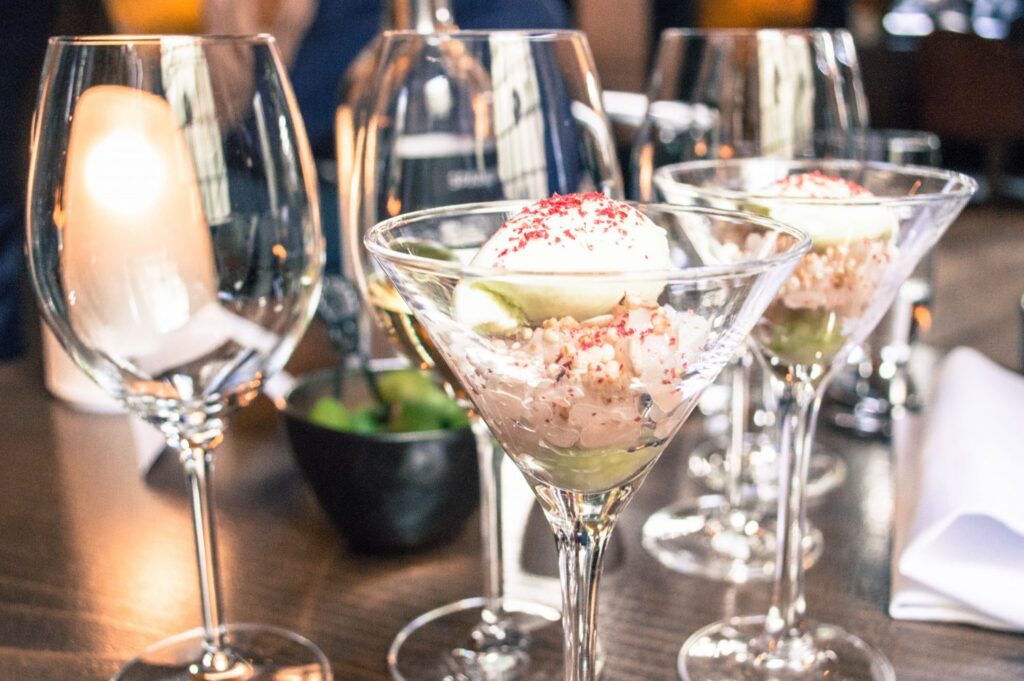 2. Eating Amsterdam Tours
The folks at Eating Amsterdam Tours believe in creating unique experiences for visitors through real food, people and neighborhoods, and I was so thrilled to be welcomed as their guest for a tour.
From crispy gravy-filled croquettes to a mouthwatering assortment of cheese and champagne, food tour guests are treated to course after course of Dutch and International favourites.
The delicious eats are of course, interwoven with interesting stories about the city's history and stops in a variety of shops and cafes, where guests uncover a less touristy side of Amsterdam.
I've always believed in absorbing culture through my taste buds, and Eating Amsterdam Tours treats guests to that experience and more, taking them into more off-the-beaten path neighborhoods to engage with local merchants and shopkeepers.
If you're looking for a fun and unique food experience in Amsterdam, this is it.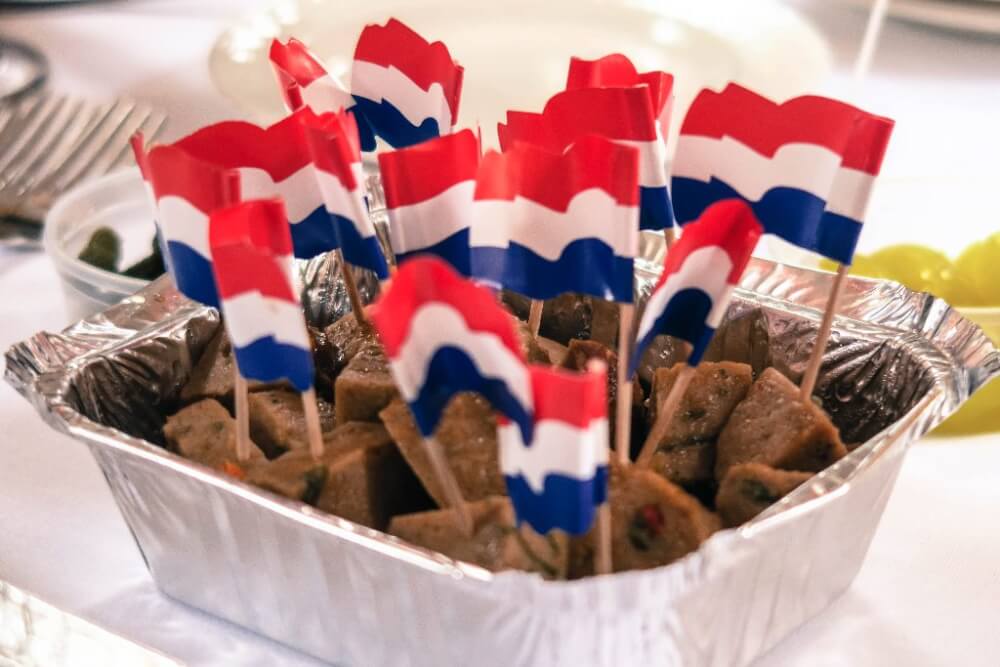 3. Fresh stroopwafels
If you haven't yet tried a stroopwafel, I argue that you, my friend, have not yet lived.
These heavenly treats originate from the city of Gouda, and consist of a caramelly syrup filling, sandwiched between two thin waffles.
The result is a chewy, delicious and rich cookie-waffle hybrid that is genuinely one of the tastiest desserts on earth. I've never met anyone who's disliked these.
They're that good. These gems are great pre-packaged, but you can't beat the warm gooiness of a fresh one.
4. Cheese tasting
Dutch cheese has always had a special place in my heart because it was the first type of cheese I ever actually liked. As a kid, the smell of cheese alone would send me running and I vowed I'd never buy into the incessant cheese hype around me.
That all changed one magical day in the outskirts of Amsterdam. I was 15, on my first Europe trip, and touring a cheese farm whose smoked gouda sent me on a downwards spiral of genuine cheese addiction.
SO, in sum, Dutch cheese is where it's at, guys.
That's why a visit to Amsterdam would not be complete without a stop (or ten) in the city's many cheese shops, which offer endless samples (many of which you can slice for yourself, meaning all the cheese you want!) There's also some fun discounted cheese activities if you get the I amsterdam Card.
… Of course, if you want to combine two quintessential Amsterdam experiences into one, you can also book an all you can eat cheese cruise. Yes. You heard me. Why are you still here? Go eat your boat cheese.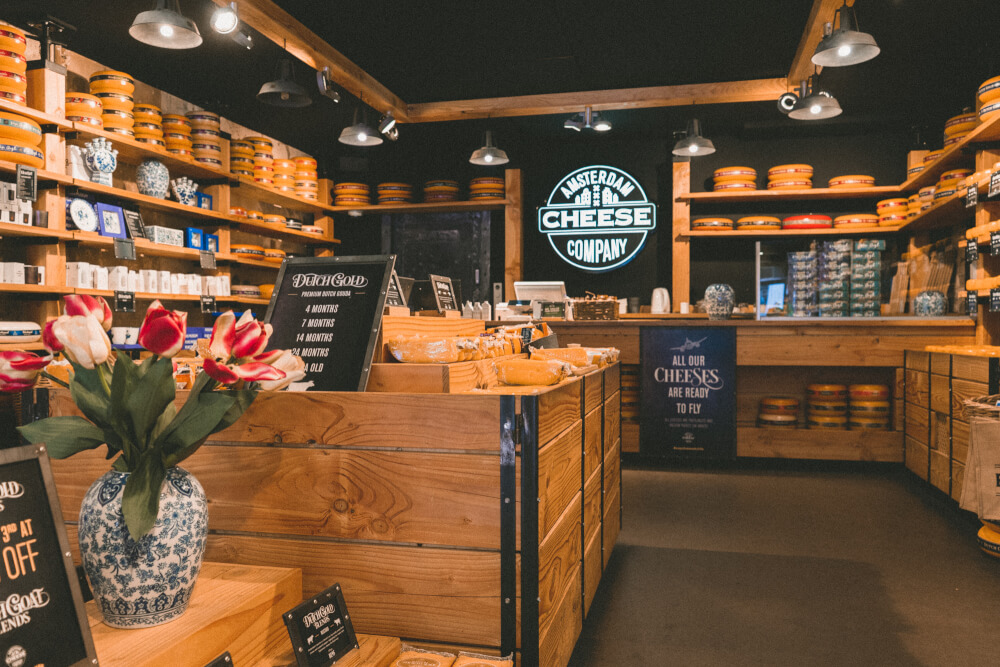 5. Herring
If you're looking for a local delicacy that's Dutcher than free tulip fields, Keukenhof, and Giethoorn combined, look no further than fresh herring.
My first (and last) experience with pickled herring happened in Helsinki, and the slimy texture still haunts me to this day…. so I admit I'm cheating a bit with this inclusion, as this is one Amsterdam food experience I haven't personally tried.
BUT – for those with brave hearts and taste buds, this is a must-try.
You'll see these herring stalls everywhere throughout the city, often accompanied by a line of hungry Dutch folks yearning for their fix.
If you're feeling especially daring, try eating it in the traditional Dutch way: holding the herring by its tail and sliding it into your mouth.
6. Hot Food Automats
If you're not fond of raw herring, let me quickly move your attention over to another Amsterdam foodie experience that is sure to thrill even the pickiest of eaters – hot food automats (or vending machines) that dispense all manner of gluttonous treats, from burgers and fries to croquettes and Bitterballen.
Yes, these magical creations may seem like a munchie-induced fever dream, but they are in fact a wonderful reality, with dozens of them scattered all around the city (FEBO being one of the most popular chains).
So, go grab yourself a sketchy little shelf burger. It's a cultural experience after all.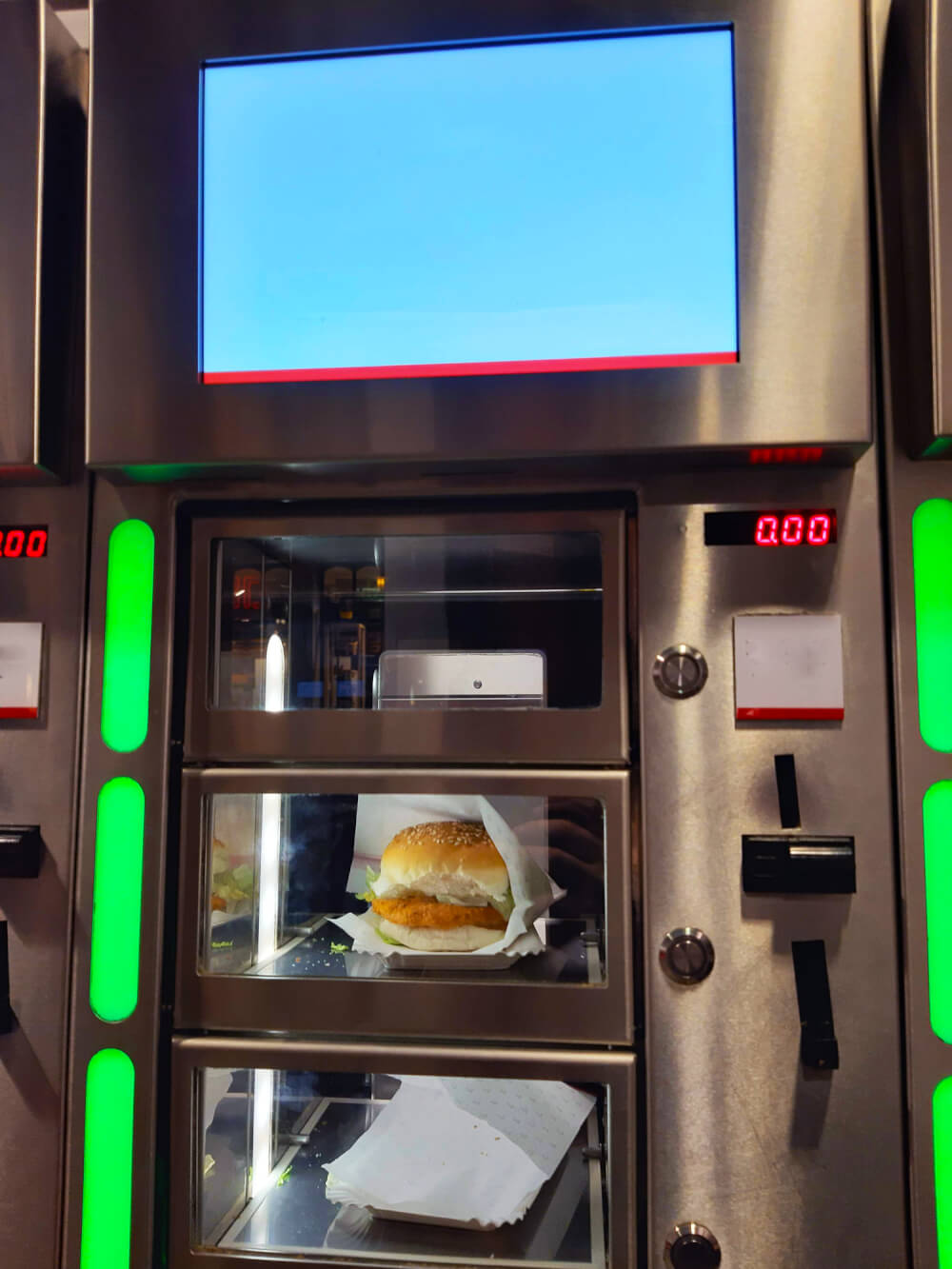 7. Dutch Pancakes
Another Amsterdam food item you need to try during your visit is Pannenkoeken, AKA pancakes – delightfully thin starch canvases that perfectly cradle all manner of toppings, from savoury picks like cheese and bacon or sweet picks like fruit and sugar.
If you're feeling especially gluttonous, you can even book this canal cruise that comes with ALL YOU CAN EAT DUTCH PANCAKES. Yes, just one of the many unreal Amsterdam canal cruises you won't believe actually exist.
Unbutton those jeans now, folks.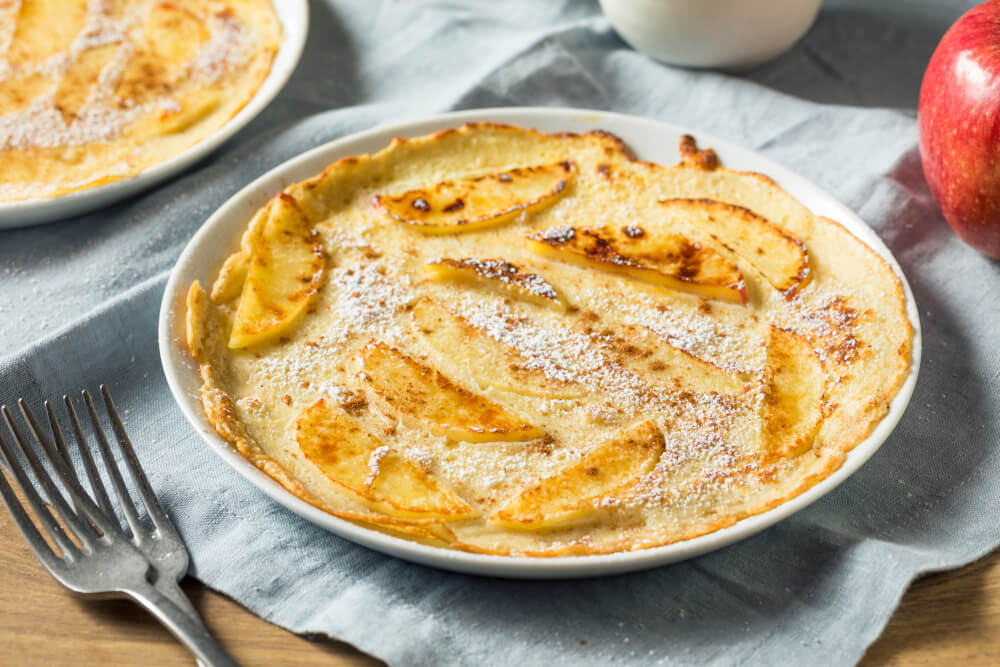 8. Poffertjes
And once you've demolished your parade of giant pancakes, it's time to turn your attention to little mini-pancakes, also known as Poffertjes.
These crispy, fluffy delights are another Amsterdam foodie experience that you need to add to your list. Typically doused in powdered sugar and prepped fresh before your eyes, these are an addictive sweet treat you'll be thinking about for years to come.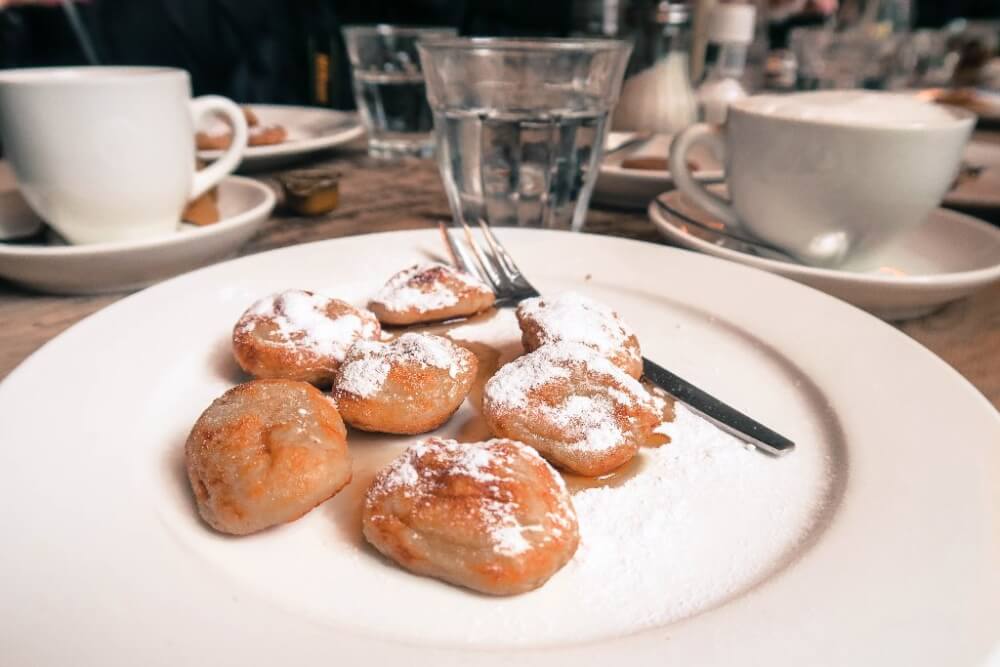 9. Rijsttafel
And if you begin to tire of deep fried delights, or are simply like me and cannot fathom a day without rice, another must-try food experience in Amsterdam is enjoying an Indonesian Rijsttafel.
Literally translated to "rice table", this delicious experience involves getting a myriad of small Indonesian dishes to enjoy with rice and sides, giving you a chance to try a little bit of everything.
While undoubtedly delicious, this tradition has its roots in the Netherlands' darker days of colonialism, when it was common to use Rijsttafels to flex one's exotic bounties from Indonesia in an effort to impress visitors.
These days, you'll find many restaurants in Amsterdam that continue to offer Rijsttafels, like Restaurant Long Pura, which I really enjoyed.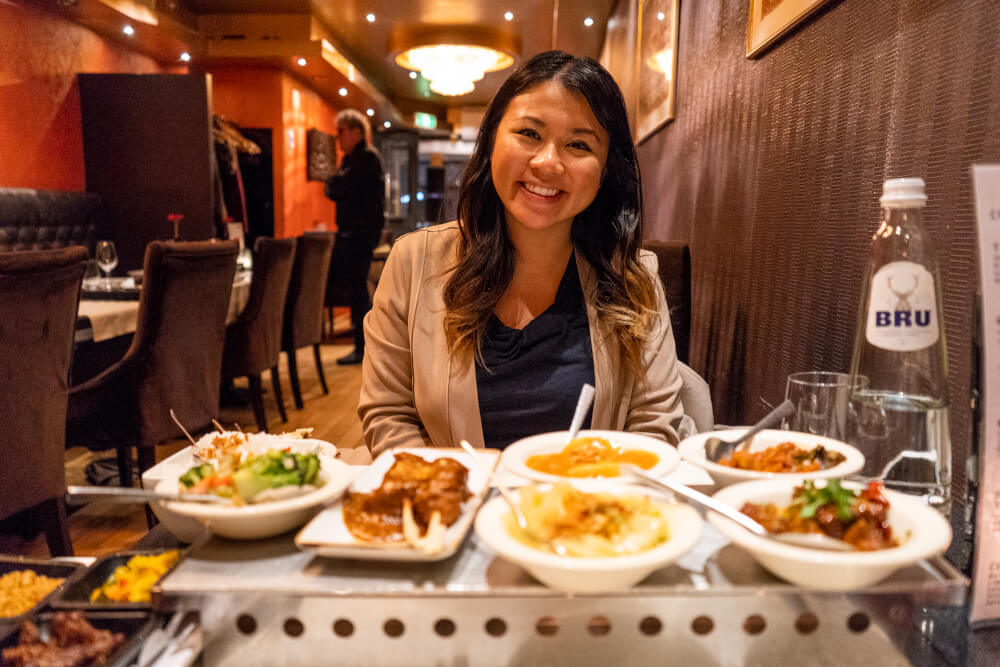 10. Fries and Fritessaus
You honestly can't go wrong with crispy deep fried strips of potato, but when in Amsterdam, an absolute must-try is enjoying them with a heaping of special Dutch Fritessaus – a fry sauce that is like a leaner, sweeter version of mayonnaise.
I am honestly salivating right now just thinking about it.
A popular (but delicious) place to try this is Vlaams Friteshuis Vleminckx.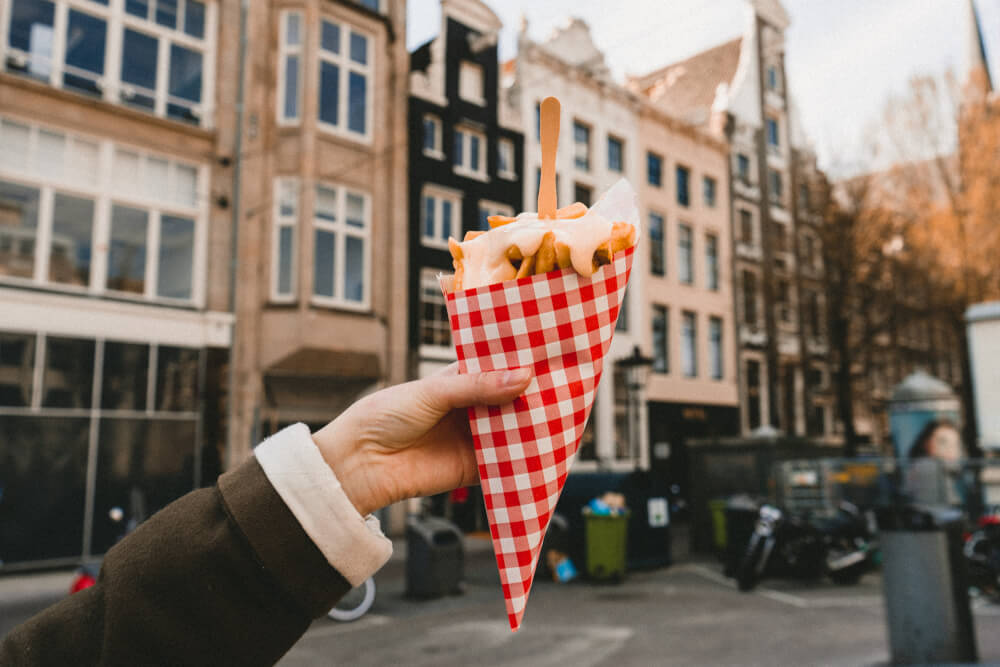 11. Apple Pie
Dutch apple pies are hefty beasts of caloric goodness, packed with juicy brown sugar-doused apples, a buttery pastry base, and a hefty dollop of whipped cream.
Make no mistake – these are not desserts. These are meals in and of themselves. Be sure to allocate plenty of precious stomach space for it.
You can find this beauty at Winkel 43: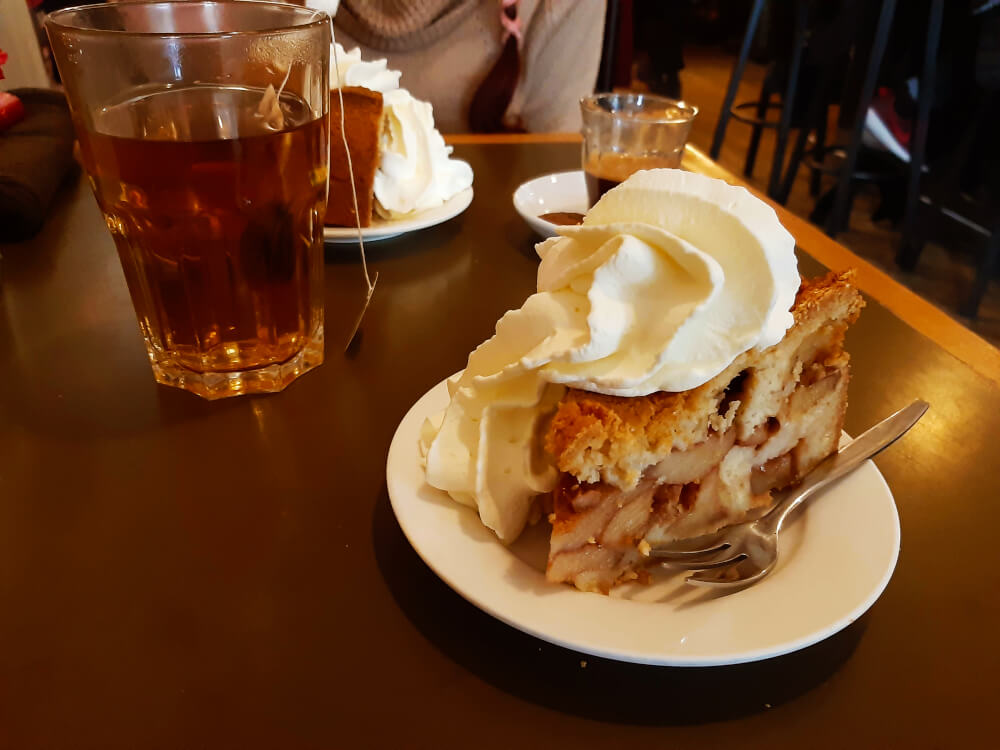 12. Beer & Bitterballen
For an unpretentious and delicious Amsterdam foodie experience, be sure to try some classic Bitterballen with a hefty side of refreshing beer.
Bitterballen are basically creamy little meatballs that are made of a stewy meat paste that's slathered in breadcrumbs then deep fried to golden perfection. Usually served with a mustard dip, these irresistible treats go perfectly with a beer or six.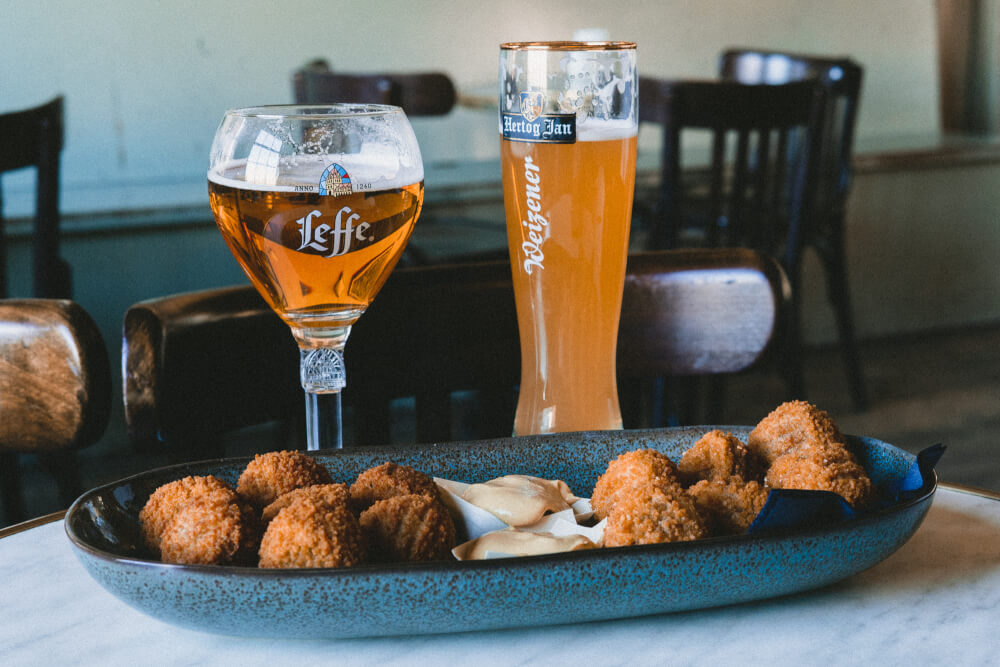 13. Drinking in a Brown Pub
Speaking of beer, another quintessentially Amsterdam experience is visiting a Brown Café for a laidback drink.
These cozy pub-like establishments are a great place to enjoy a few drinks while admiring some (typically) unusual decor, like at In't Aepjen (in the Monkeys), a centuries old brown café where it was once supposedly common to pay with monkeys.
Sadly this monkey payment policy is no longer in place… but the dark wood charm of the interior is still very much alive and thriving!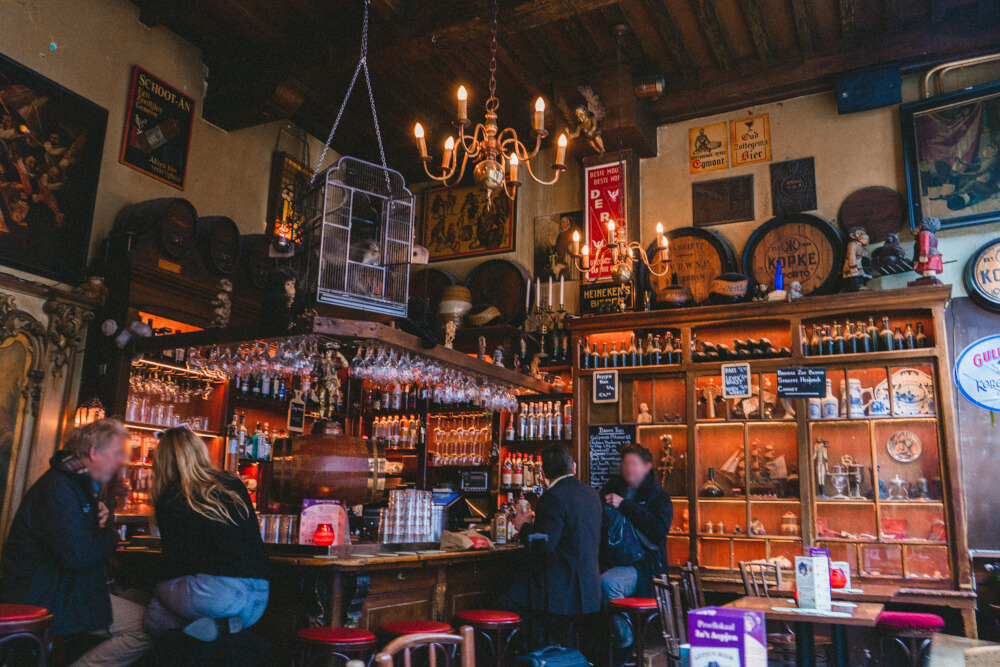 14. Trying Jenever
And if you're looking for something a little stronger, trying the Dutch national liquor, Jenever is a must-do for your Amsterdam foodie bucket list!
This juniper flavoured liquor is a beloved fixture of brown cafés and bar menus across the country, so be sure to give it a taste at some point during your trip.
One fun place to do this is the House of Bols, where you can enjoy a cocktail and Genever experience.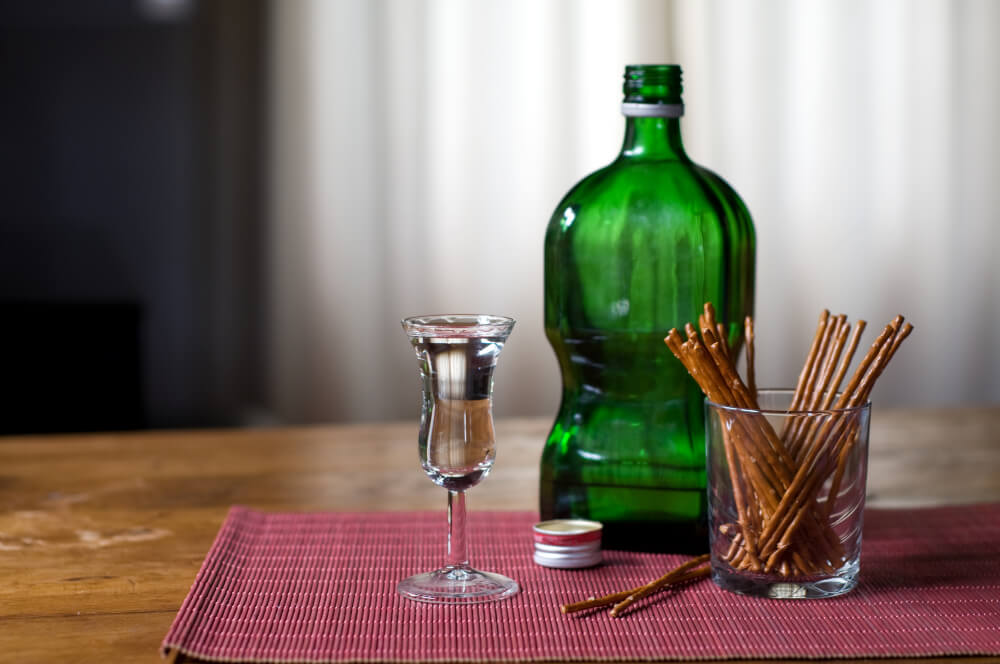 15. FOODHALLEN Amsterdam
Last but not least, if you're craving some international bites after Pacman-ing your way through all the Dutch culinary staples, one perfect place to do this the FOODHALLEN Amsterdam.
Housed in an old tram depot, this vibrant food market is home to 21 stands selling food from all around the world, with tasty options whether you're looking for pizza, noodles, tacos, or (if you're still craving those Dutch classics) Dutch meatballs and Bitterballen.
The most excruciating part will be choosing what to get!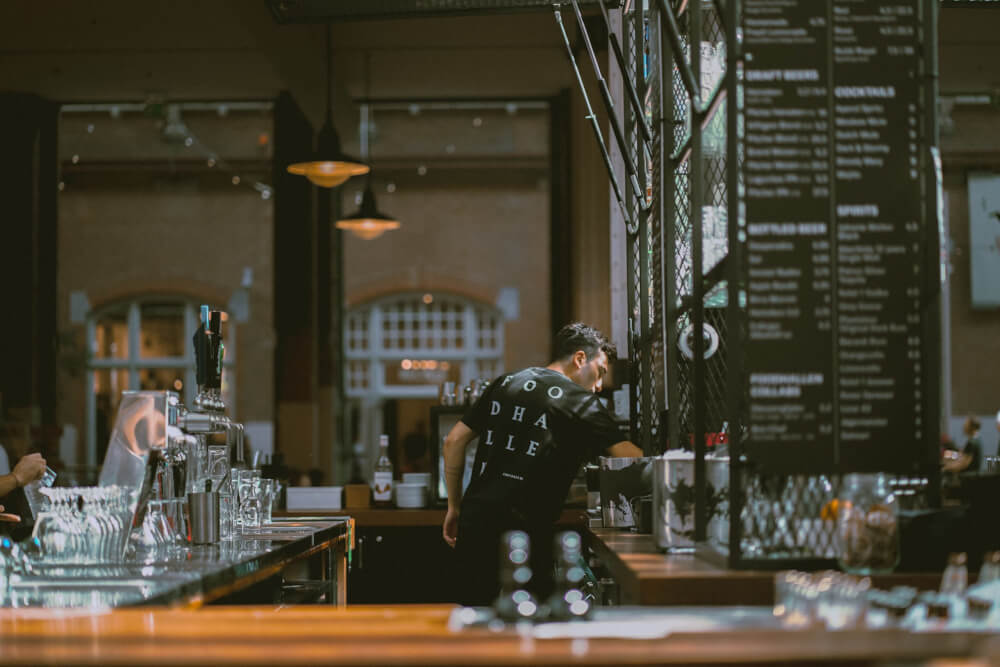 Did I miss any of your favourite Amsterdam foodie experiences?
So, over to you! Which of these would you most want to try? And did I miss any of your Amsterdam favourites?
---
Watch my most popular YouTube video this week:
---