*FYI - this post may contain affiliate links, which means we earn a commission at no extra cost to you if you purchase from them. Also, as an Amazon Associate I earn from qualifying purchases. Check out our Privacy Policy and Disclosure. for more info.
I have a confession to make…. Once upon a time, I used to be an absolute travel snob.
This was a few years back, but I can still remember the moment with crystal clarity.
A friend of mine had recently been accepted to study abroad in Europe, and was excitedly gushing about his future plans.
I shared in the excitement too, envisioning his semester sipping sangria in Spain or breaking baguettes in France.
I asked the obvious question of where he was headed, and with a big smile on his face, he told me: "I'm going to Helsinki!"
My face probably said it all. With a scrunched up sneer of judgment, I asked why he would ever choose Finland over someplace 'cooler' like Spain or Italy.
In my mind, Finland wasn't a place people ever vacationed to, let alone moved to.
After my recent trip to the Finnish capital of Helsinki, I must say to my past self, oh, you were such a fool.
Helsinki, as it turns out, is an undeniably cool city, with plenty to offer and plenty to do.
In fact, I would say it's a 'live-in' city, one whose true charm requires several weeks or months to fully absorb. Cool restaurants, bars and museums are abundant, and while my visit was short, I got a great feel for the city – enough at least for me to crave a return very soon.
So what exactly did I get up to? Here's a photo diary and recap.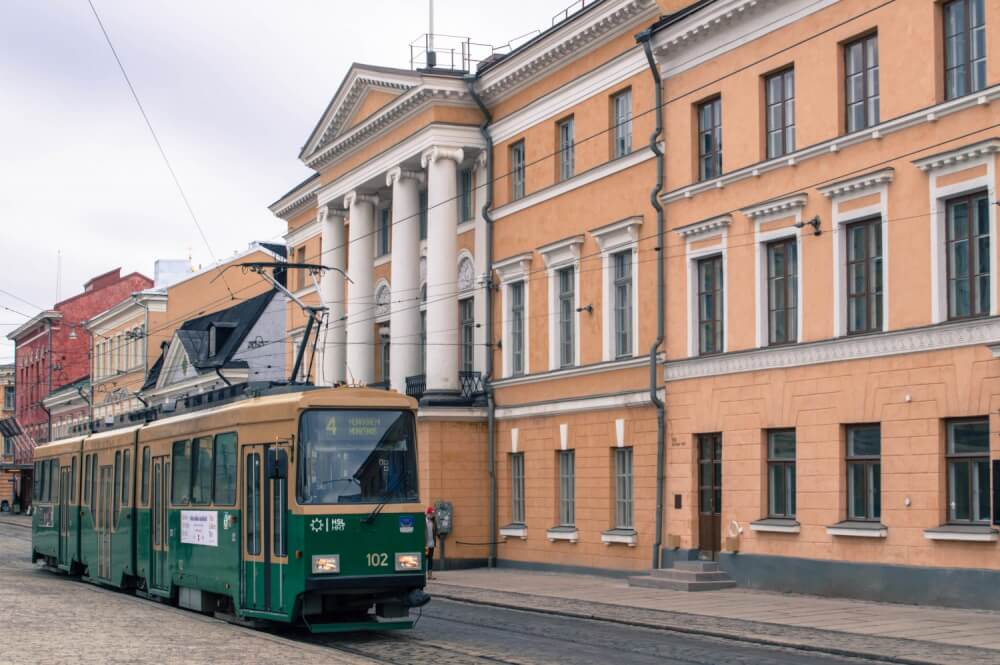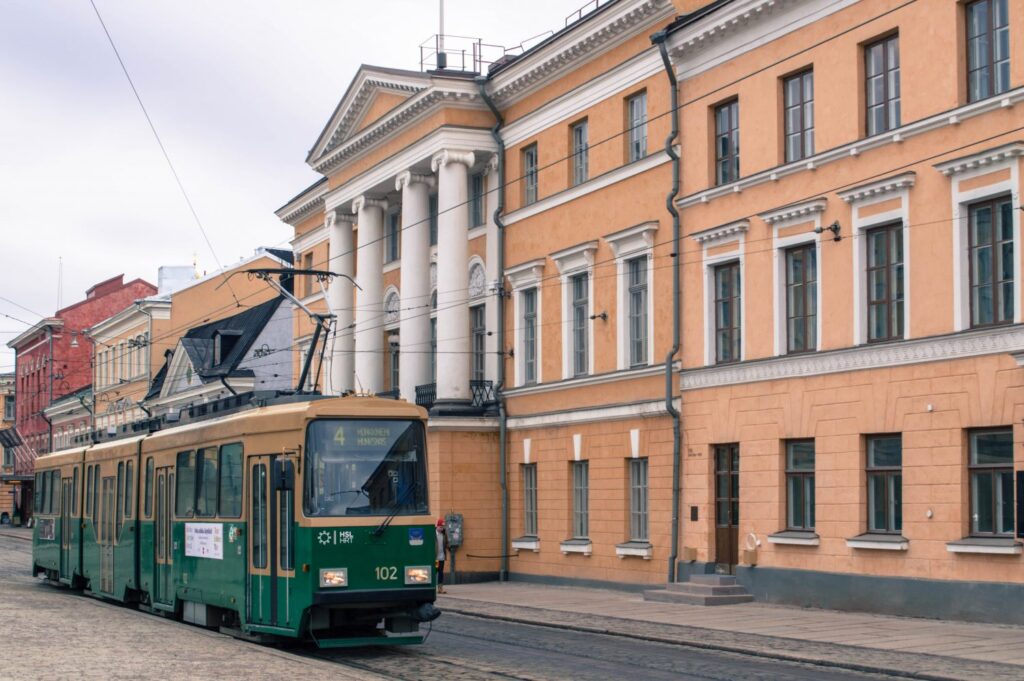 1. I dove head first into sightseeing.
Because this was my first time in the country, I went into full tourist mode. 
Alongside a panorama bus tour, I had the advantage of a knowledgable friend/tour guide who brought me to see the city's main sights.
We started off our visit with a stop in Senate Square, where many of Helsinki's main attractions can be found, including the Helsinki Cathedral, the Government Palace and the University of Helsinki's main building.
The steep staircase leading up to the cathedral was a perfect spot to soak up the sunshine and people watch (or apparently, an ideal spot to procrastinate studying, as my friend explained).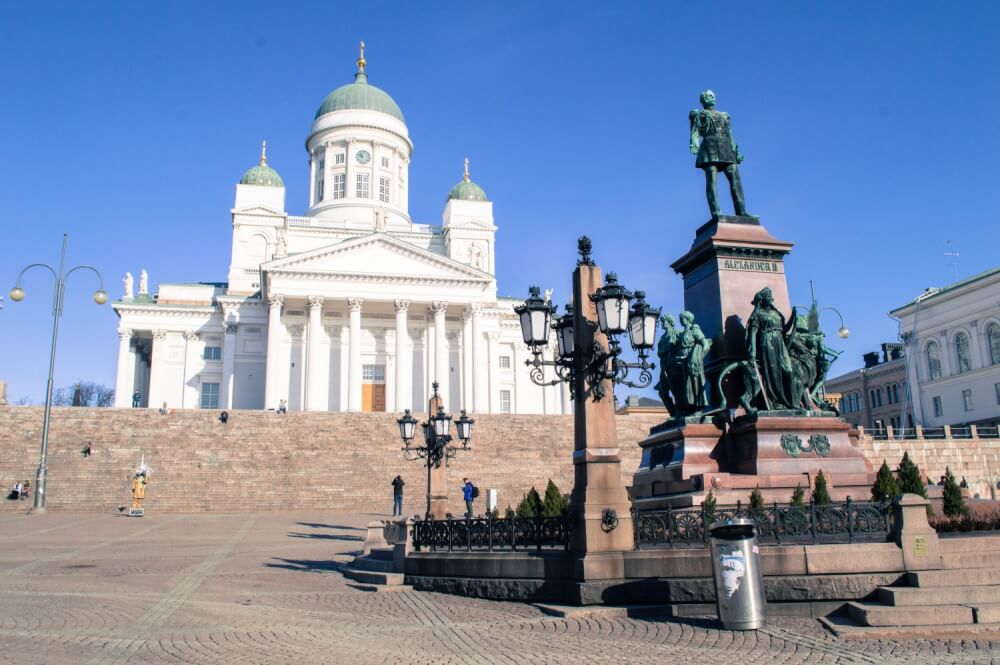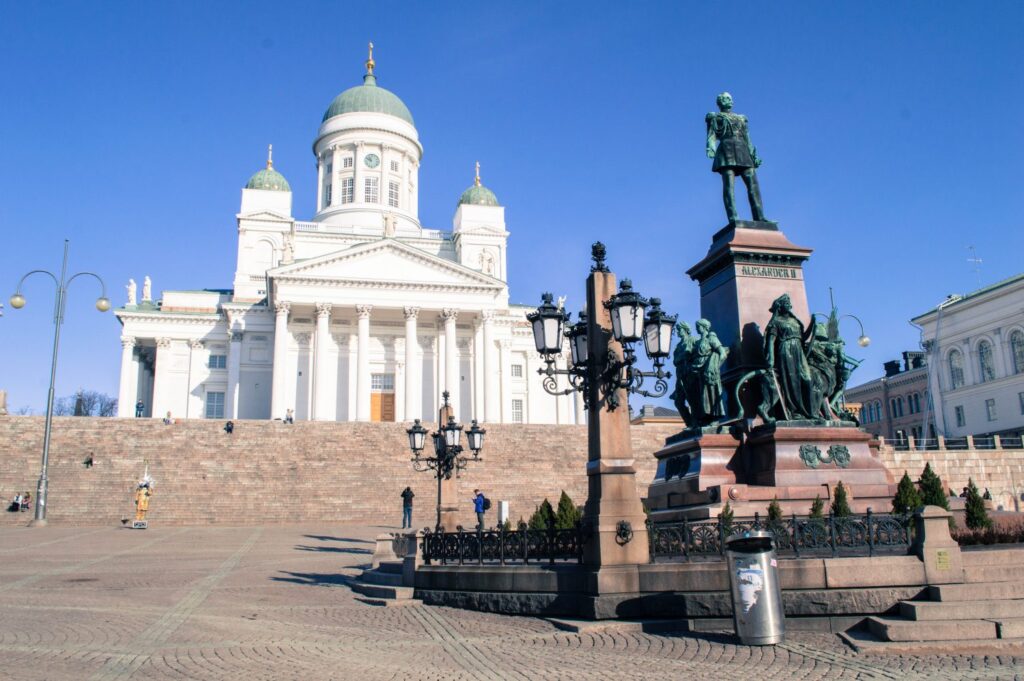 Another charming aspect of Helsinki was its abundance of open green spaces to relax in.
The Esplanadi, located near the seaside by Market Square, is a locals' favourite, and offers a quiet place to relax in the heart of the city.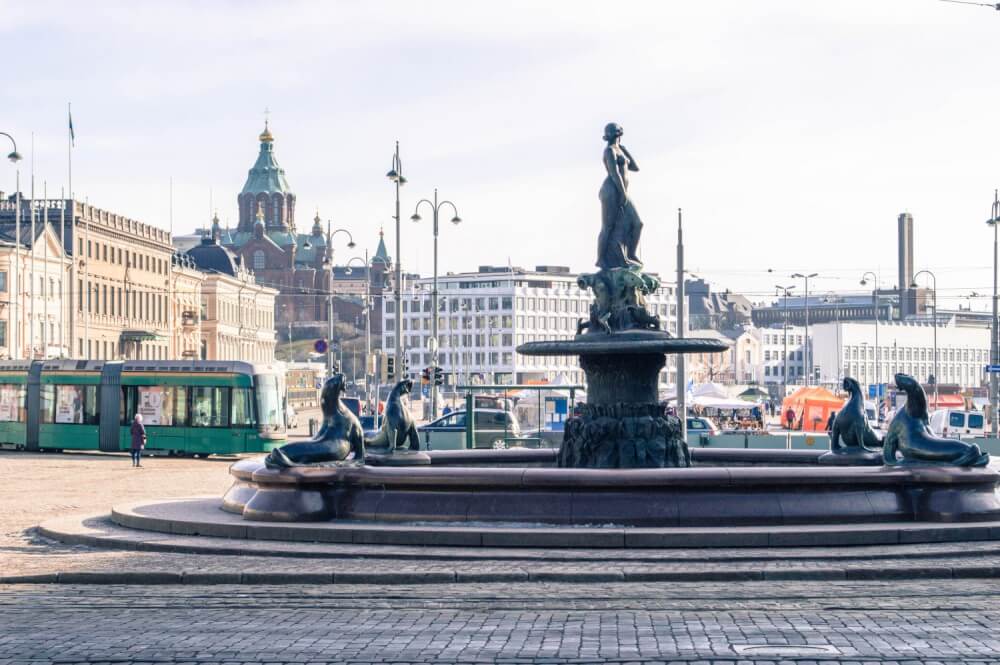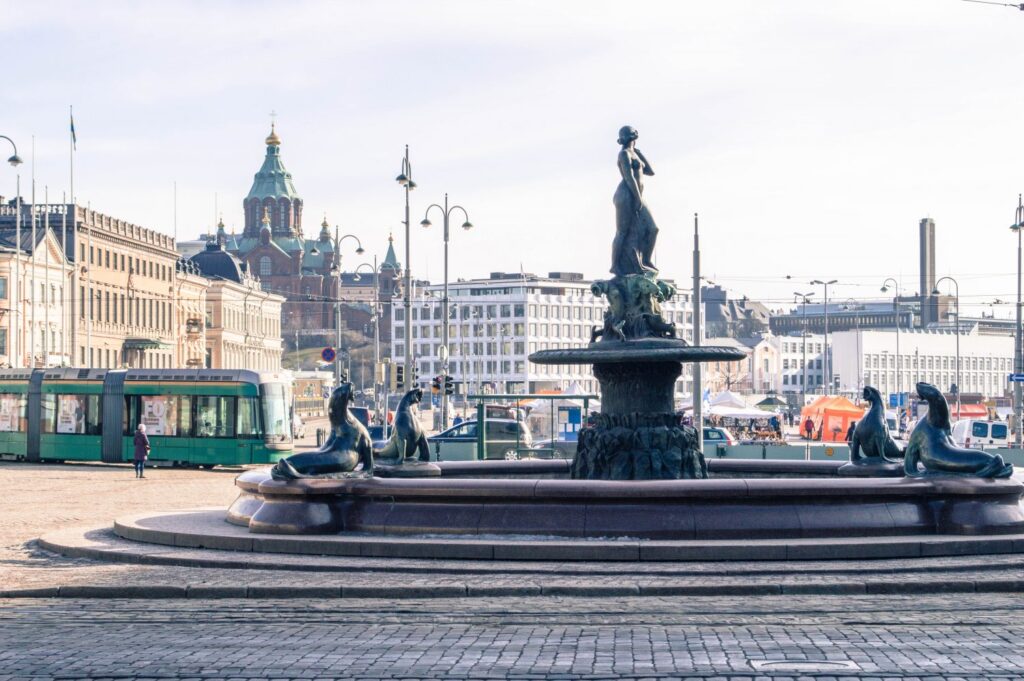 We also stopped by some gems of architecture, my favourite of which was the Temppeliaukio (Rock) Church, which is built directly into/around solid rock.
Brilliantly lit by natural light, this place is also home to some of the best acoustics in town, making it a popular venue for concerts.
As a matter of fact, I caught a sneak peek of rehearsals during my visit!
We also devoted a few hours to the Suomenlinna Fortress, which is spread over 6 islands and found only a short ferry ride away from mainland Helsinki.
While rather quiet in the off-season, Suomenlinna is still one of the coolest places in the city, largely due to its diverse landscapes and opportunities for exploration.
Real talk, at some points I felt like I had walked into a Finnish version of The Shire:
2. I absorbed culture through museum hopping
Helsinki is home to dozens of museums, with a little something for everyone, from art and design fiends to the science and tech-obsessed.
With my limited patience and stamina, I settled on two of the city's most famous: the Ateneum Art Museum and the Kiasma.
The Ateneum is home to Finland's largest art collection (which means over 20,000 Finnish paintings, sculptures, drawings and more).
While I'm not usually much of an art person, the museum's special Rodin exhibition was very cool, as was their wide array of traditional Finnish paintings (which, as expected, often depicted scenes of nature and plenty of snowy landscapes).
The Kiasma is a contemporary art museum, known in Helsinki for its striking glass architecture and extensive collection of modern art.
I must admit, the impact of modern art often escapes me… I'm much more of a history and science museum person, but the Kiasma does modern art properly.
With explanations and write-ups on each piece, it's easy to grasp the meaning and intentions behind each piece of work, which makes the overall visit much more enjoyable.
3. I went full-nerd at Helsinki's prettiest libraries
For me, few things inspire whelps of joy as easily as a beautiful library.
There's just something so irresistible to me about perfect stacks of books, beautiful architecture and a cozy atmosphere. This is why I feel Helsinki's libraries deserve a mention of their own.
The National Library of Finland is a beautiful place to visit for a classic take on library goodness, while the Helsinki University main library puts a more modern slant on things.
Regardless, both are beautiful and worth a visit.
4. I ate my way through the city
I never gave much thought to what Helsinki's food scene might entail, but my visit left me pleasantly surprised.
From devouring vegan soy burgers in the city's hipster 'hood, to tucking into an all you can eat Finnish buffet, my taste buds learned to love Helsinki as much as I did. Finnish food is hearty, with plenty of fish, meat, potatoes and cheese to warm you up.
If you want an authentic and homey taste of Finland, I definitely recommend a visit to Konstan Molja, a family-run buffet serving simple and delicious Finnish specialties.
Of course, for foodies and gourmets, a visit to the Old Market Hall is a must.
I'm a big fan of markets (if only just to sample goods and admire the pretty displays) and with dozens of stalls showcasing fresh meats, produce and baked goods, this little indoor market does not disappoint.
5. I embraced Helsinki's coffee culture
This is a little known fact, but Finns are among the top in the world for coffee consumption.
This of course means that coffee culture is alive and well in Helsinki. While there were several cafes I wanted to visit, time was unfortunately not my friend. 
I did manage a few hours at the world-famous Regatta Cafe however, known not for their coffee quality (which is just okay), but for their irresistibly quaint charm.
Situated in a tiny red wooden house, the cafe has plenty of patio space, and even a crackling fire where you can roast sausages or dig into a doughy cinnamon bun.
For extra quirk points, this is the first place I've ever been that gives you money when you get a refill.
Each refill will give you back 5 cents… imagine that!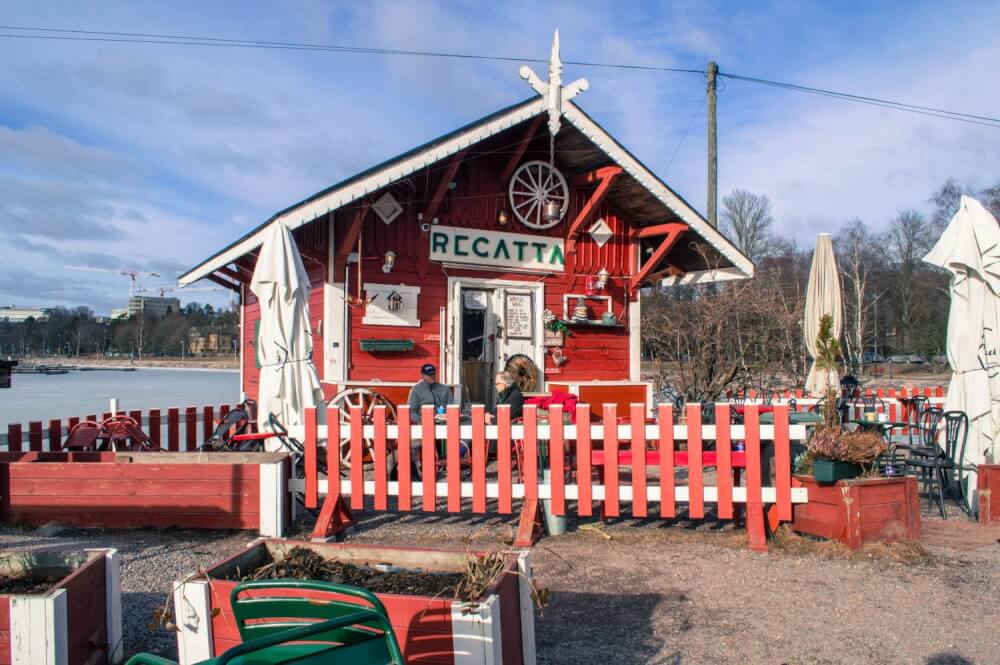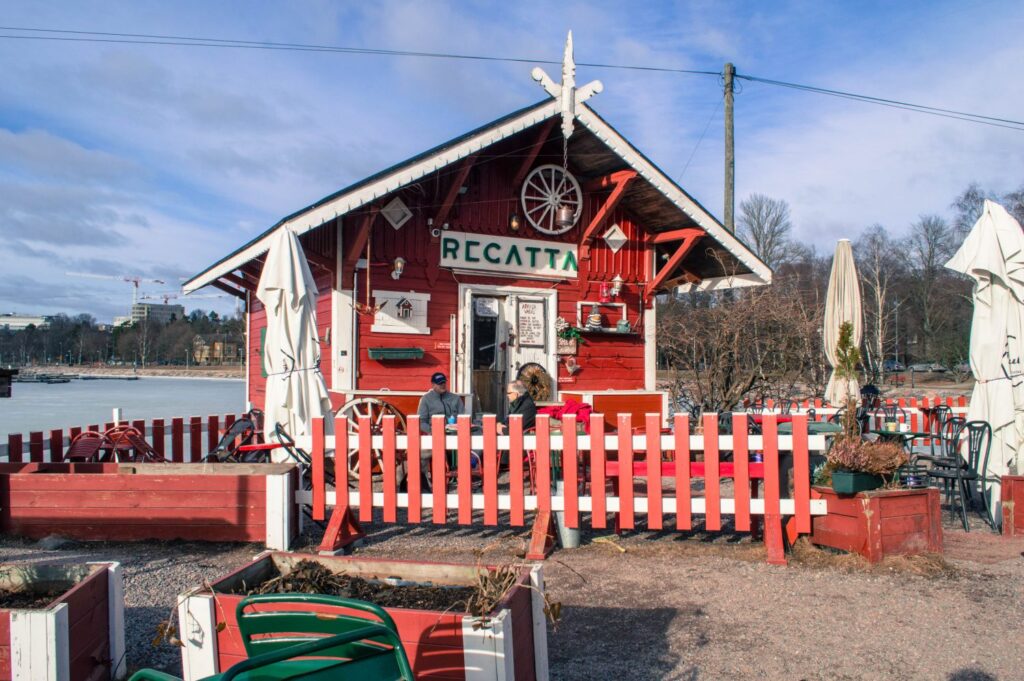 A short couple of days was all it took for Helsinki to steal my heart. If there's one thing I know for sure, it's that this visit definitely won't be my last.
There is SO much more that I want to see (check out this comprehensive guide to Finland) and I can't wait to come back soon!
So, over to you – have you ever been to Helsinki or to a place that was unexpectedly awesome? Tell me all about it!
I was provided a 24h Helsinki Card by Visit Helsinki but my opinions (and love for the city!) are completely my own.
---
Watch my most popular YouTube video this week:
---