*FYI - this post may contain affiliate links, which means we earn a commission at no extra cost to you if you purchase from them. Also, as an Amazon Associate I earn from qualifying purchases. Check out our Privacy Policy and Disclosure. for more info.
Amsterdam is well known around the world as a city of indulgences, and while vices can take a variety of forms in this lively Dutch capital, my chosen vice is a simple one: food. 
Luckily for me, beyond Amsterdam's vibrant cultural scene and of course, buzzing nightlife, it also happens to be a haven for foodies, whether the craving is for classic Dutch cuisine or bites with more international flair.
As a strong advocate in learning cultures through their food, here are some must-try food experiences for your next Amsterdam trip. I promise you won't be disappointed!
Save this post on Pinterest for later: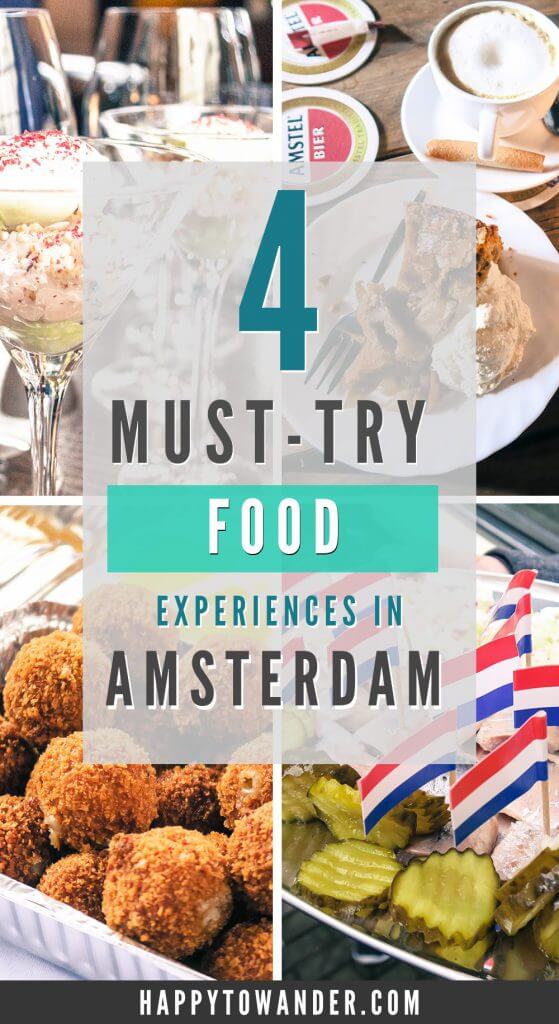 1. High Wine at the Dylan
The concept of high wine is simple: take four courses of Michelin-quality appetizers, pair it with four different wines and combine them to create a uniquely classy gastronomic experience.
Think of it as an alcoholic spin on High Tea, set in the cozy confines of a five star hotel.
The masterminds behind this concept are the folks at the Dylan Amsterdam, a boutique luxury hotel located in the heart of the city, and I was lucky enough to be invited to test this experience out.
The menu changes seasonally, but consists of fresh and unique flavour combinations chosen by Dennis Kuipers, Executive Chef of the hotel's Michelin-star restaurant.
During my visit, we feasted on savoury bites like smoked salmon, cod, roasted chicken with tarragon sauce and even a berry cake topped with fresh cinnamon ice cream.
The flavours were sublime, and definitely one of the foodie highlights of my trip.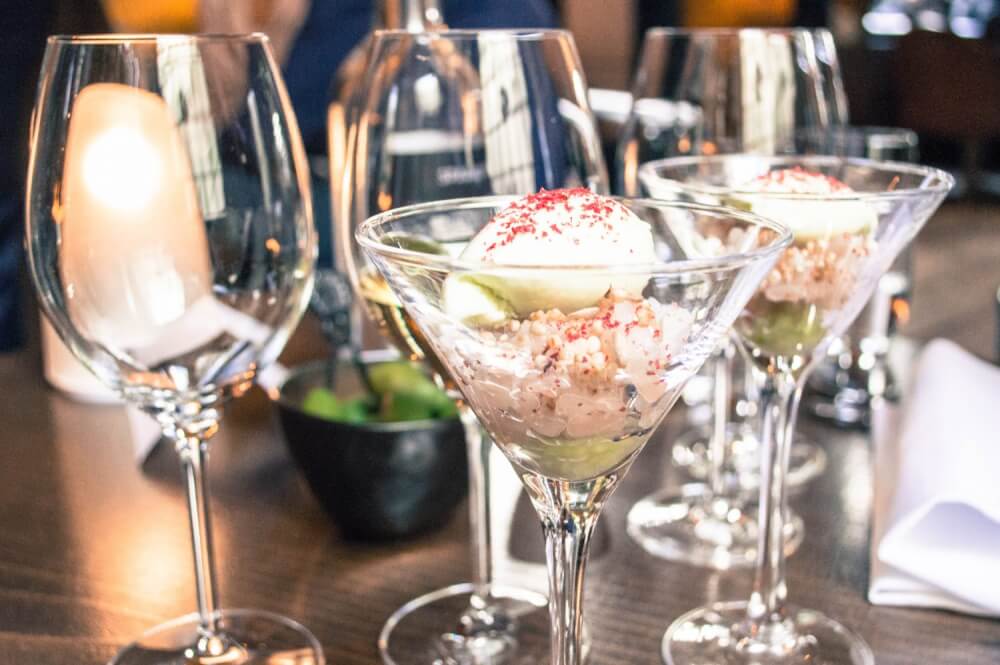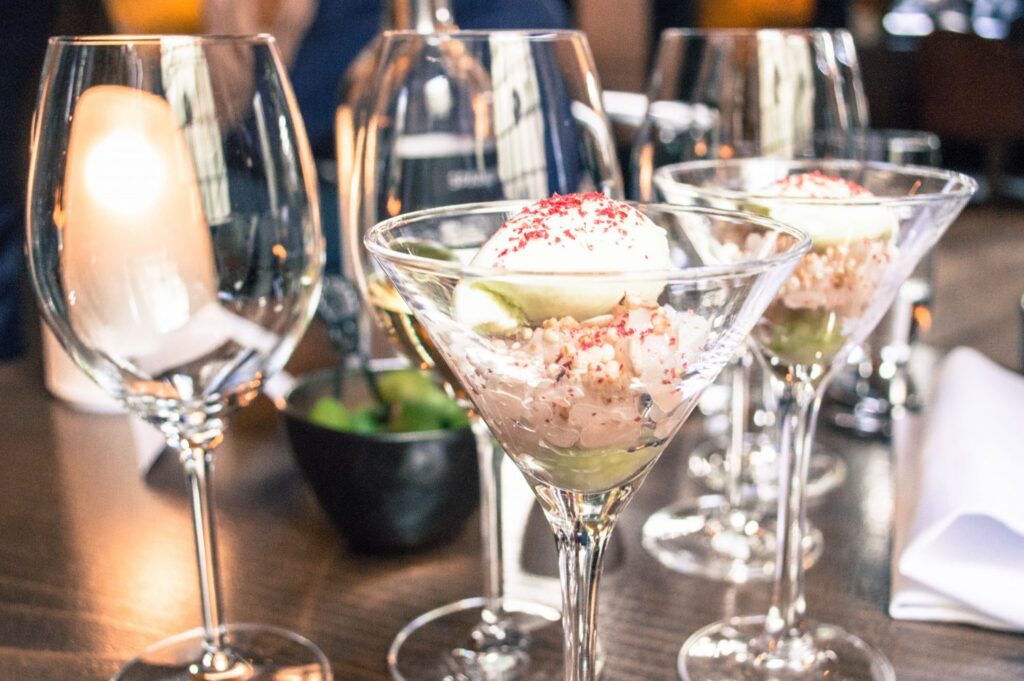 2. Eating Amsterdam Tours
The folks at Eating Amsterdam Tours believe in creating unique experiences for visitors through real food, people and neighborhoods, and I was so thrilled to be welcomed as their guest for a tour.
From crispy gravy-filled croquettes to a mouthwatering assortment of cheese and champagne, food tour guests are treated to course after course of Dutch and International favourites. 
The delicious eats are of course, interwoven with interesting stories about the city's history and stops in a variety of shops and cafes, where guests uncover a less touristy side of Amsterdam.
I've always believed in absorbing culture through my taste buds, and Eating Amsterdam Tours treats guests to that experience and more, taking them into more off-the-beaten path neighborhoods to engage with local merchants and shopkeepers.
If you're looking for a fun and unique food experience in Amsterdam, this is it.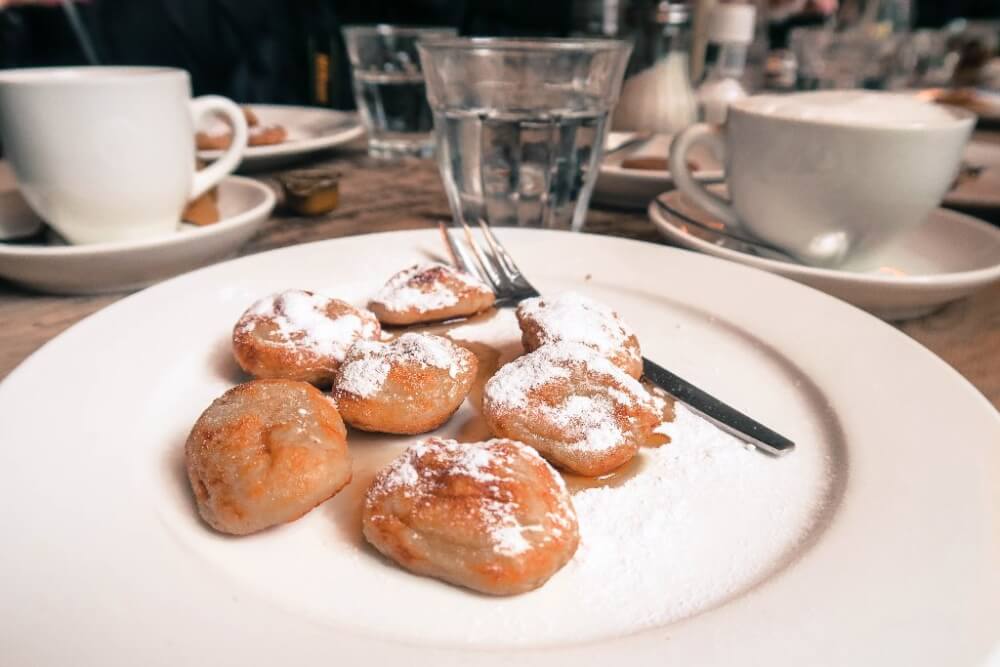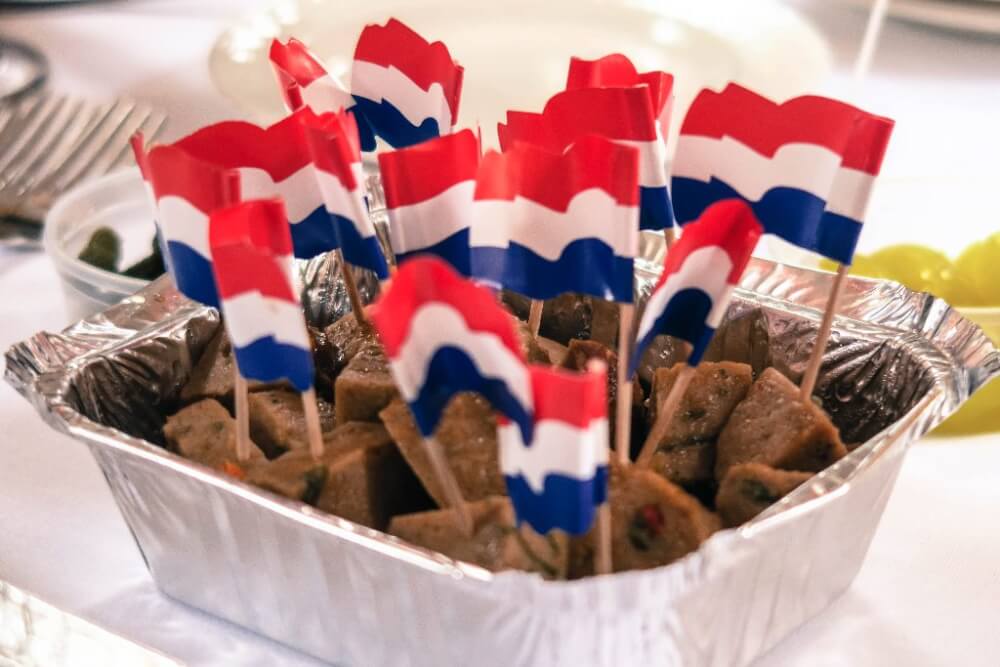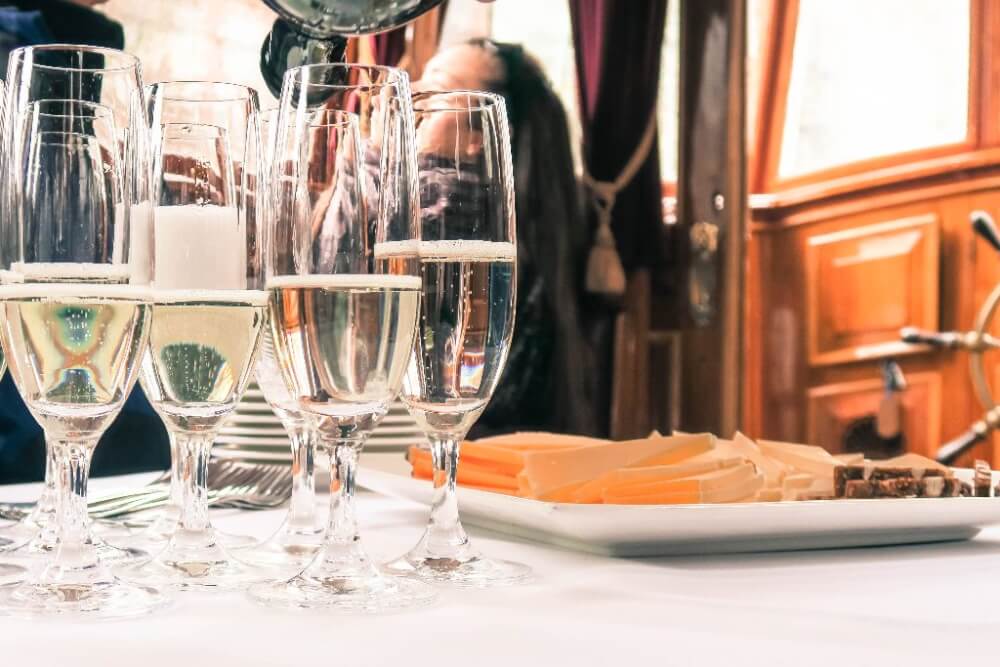 ---
3. Fresh stroopwafels
If you haven't yet tried a stroopwafel, I argue that you, my friend, have not yet lived. 
These heavenly treats originate from the city of Gouda, and consist of a caramelly syrup filling, sandwiched between two thin waffles.
The result is a chewy, delicious and rich cookie-waffle hybrid that is genuinely one of the tastiest desserts on earth. I've never met anyone who's disliked these.
They're that good. These gems are great pre-packaged, but you can't beat the warm gooiness of a fresh one.
4. Cheese tasting
Dutch cheese has always had a special place in my heart because it was the first type of cheese I ever actually liked. As a kid, the smell of cheese alone would send me running and I vowed I'd never buy into the incessant cheese hype around me. 
That all changed one magical day in the outskirts of Amsterdam. I was 15, on my first Europe trip, and touring a cheese farm whose smoked gouda sent me on a downwards spiral of genuine cheese addiction.
SO, in sum, Dutch cheese is where it's at, guys.
That's why a visit to Amsterdam would not be complete without a stop (or ten) in the city's many cheese shops, which offer endless samples (many of which you can slice for yourself, meaning all the cheese you want!) Be strong my friends, and resist the urge to spend all your money.
BONUS: Herring
Ah, last but not least, I'm including herring as a bonus because I personally haven't tried it. My first (and last) experience with pickled herring happened in Helsinki, and the slimy texture still haunts me to this day.
For the braver hearts out there though, there's no treat more authentically Dutch than fresh herring, a beloved treat of the locals.
You'll see these herring stalls everywhere throughout the city, often accompanied by a line of hungry Dutch folks yearning for their fix.
If you're feeling especially daring, try eating it in the traditional Dutch way: holding the herring by its tail and sliding it into your mouth.
Did I miss any of your favourite Amsterdam foodie experiences?
So, over to you! Which of these would you most want to try? And did I miss any of your Amsterdam favourites?
Both the Dylan Amsterdam and Eating Amsterdam Tours provided their food experiences free of charge for the purpose of review, but as always, opinions are my own.