*FYI - this post may contain affiliate links, which means we earn a commission at no extra cost to you if you purchase from them. Also, as an Amazon Associate I earn from qualifying purchases. Check out our Privacy Policy and Disclosure. for more info.
Looking for tips on scoring Chihuly Garden and Glass tickets in Seattle? Wondering how to save money on discounted tickets, or what the experience is like? This post will tell you everything you need to know about visiting Seattle's Chihuly Garden and Glass for yourself!
If, like me, you are easily drawn to colourful and shiny objects, there is no doubt that you would love the gorgeous Chihuly Garden and Glass, located next to Seattle's iconic Space Needle.
Dedicated to the work of Washington sculptor, Dale Chihuly, the museum boasts whimsical installations made of colourful glass, shaped in endlessly imaginative ways.
Visiting this museum is one of my favourite fun things to do in Seattle, and an attraction I consider well worht the admission fee.
In this post, I'll share with you top tips for your Chihuly Garden and Glass visit, along with money-saving hacks and a virtual walkthrough so you know what to expect.
Is the Chihuly Garden and Glass Worth Visiting?
With so many excellent attractions in Seattle to choose from, you might be wondering whether or not visiting the Chihuly Garden and Glass is worth your time.
My answer is yes!
This is honestly one of the most unique and beautiful 'museums' I've ever been to, and while tickets aren't cheap, there are ways to get a good deal (which I'll explain below).
Chihuly's work is absolutely stunning, and walking through this space (particularly at night) is guaranteed to give you some of the best possible photo opportunities in Seattle.
I'd highly recommend it to anyone interested in ogling pretty, shiny objects.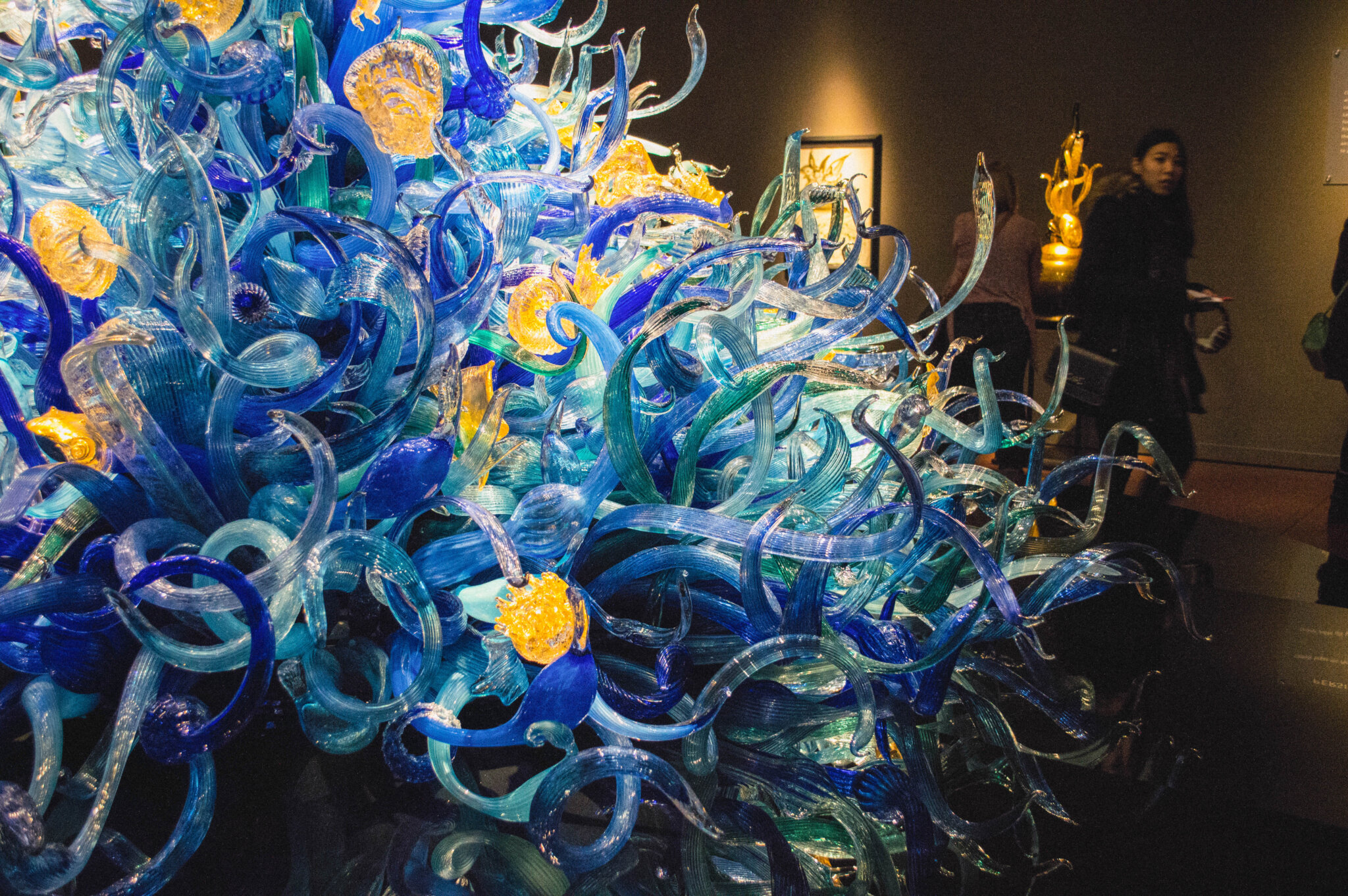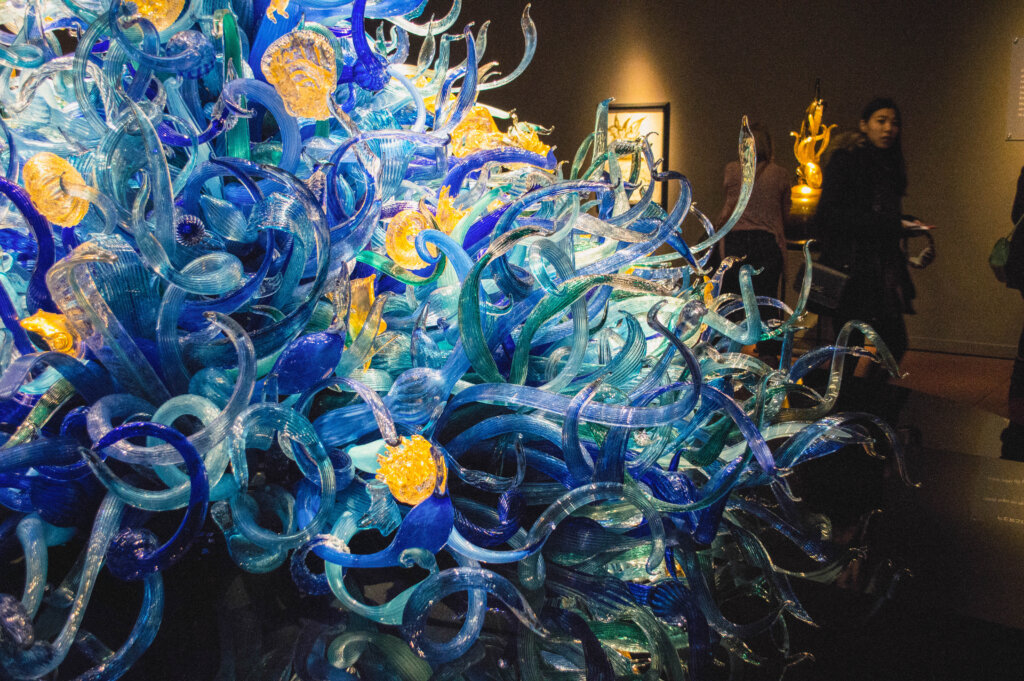 Chihuly Garden and Glass: Basic Info
Looking for the essential must-knows for your Chihuly Garden and Glass visit? Here are some quick facts:
Year opened: 2012
Official website: https://www.chihulygardenandglass.com/
Location: 305 Harrison St in Seattle Washington, just next to the Space Needle
Chihuly Garden and Glass Tickets: Free with the Seattle Pass (great if you're visiting other main attractions) or available online here
Discounts for Chihuly Garden and Glass: Discounted prices are available for Washington residents, seniors, youths and admission for children 4 and under is free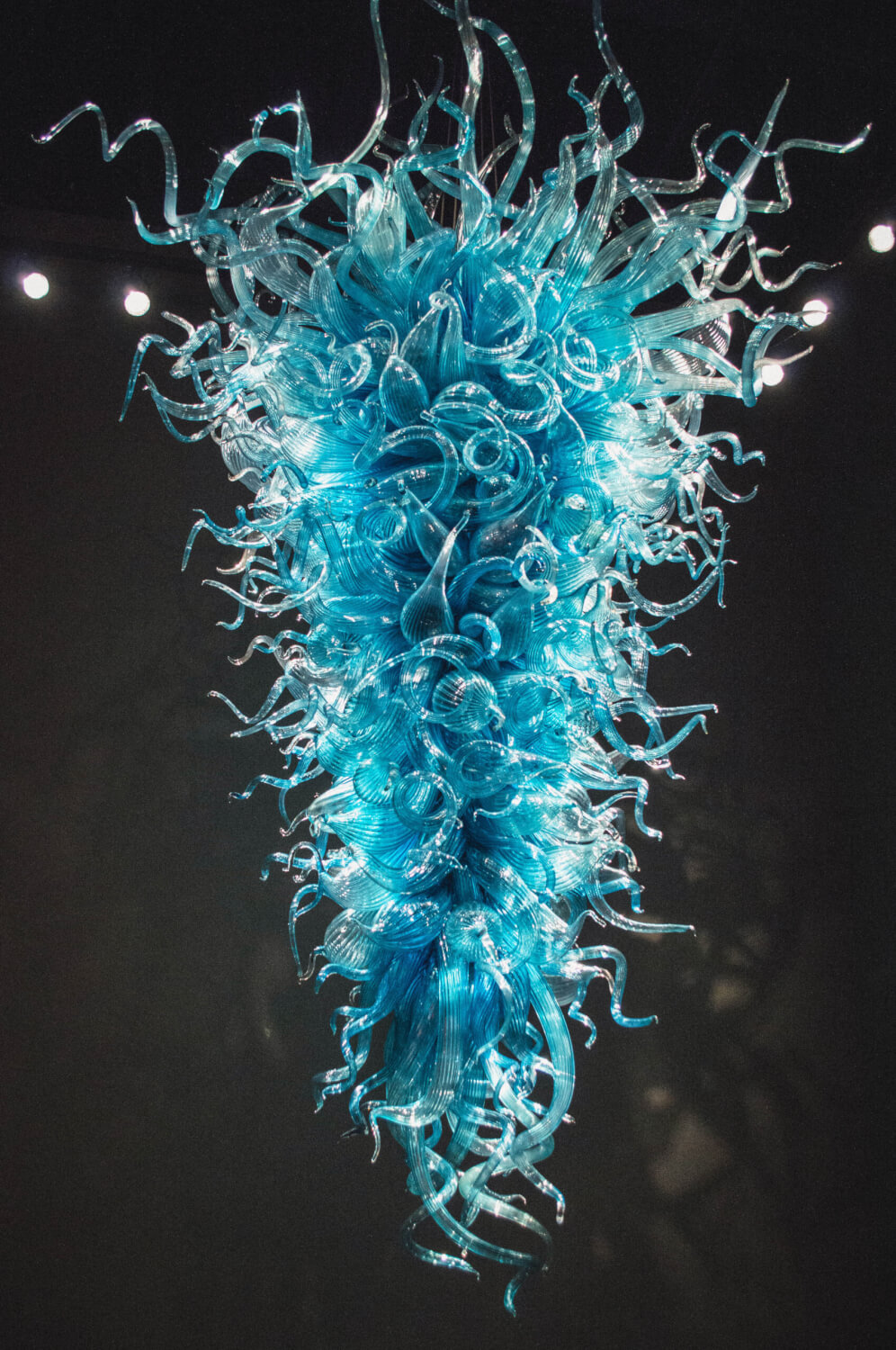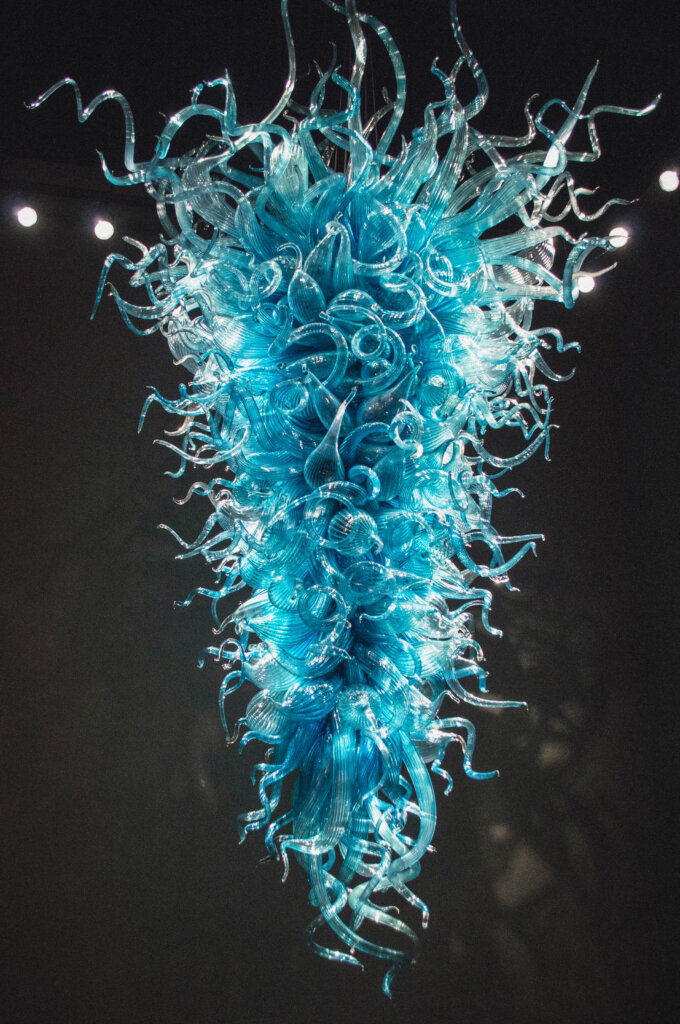 Tips for Visiting the Chihuly Garden and Glass in Seattle
If you plan to visit the Chihuly Garden and Glass at some point during your Seattle visit, make sure to use the following tips to get the best deal and make the most of your experience.
Visiting Seattle? Be sure to read my Seattle fun facts and Washington fun facts before you go!
Consider a Seattle CityPASS to save money
Chihuly Garden and Glass tickets are pricey, but you can save over 40% if you get a Seattle CityPASS.
While this card is quite expensive on its own, it does give you admission to 5 of Seattle's top attractions for one bundled price, which means huge savings IF you plan to visit all these attractions.
Click here to check out the Seattle CityPASS.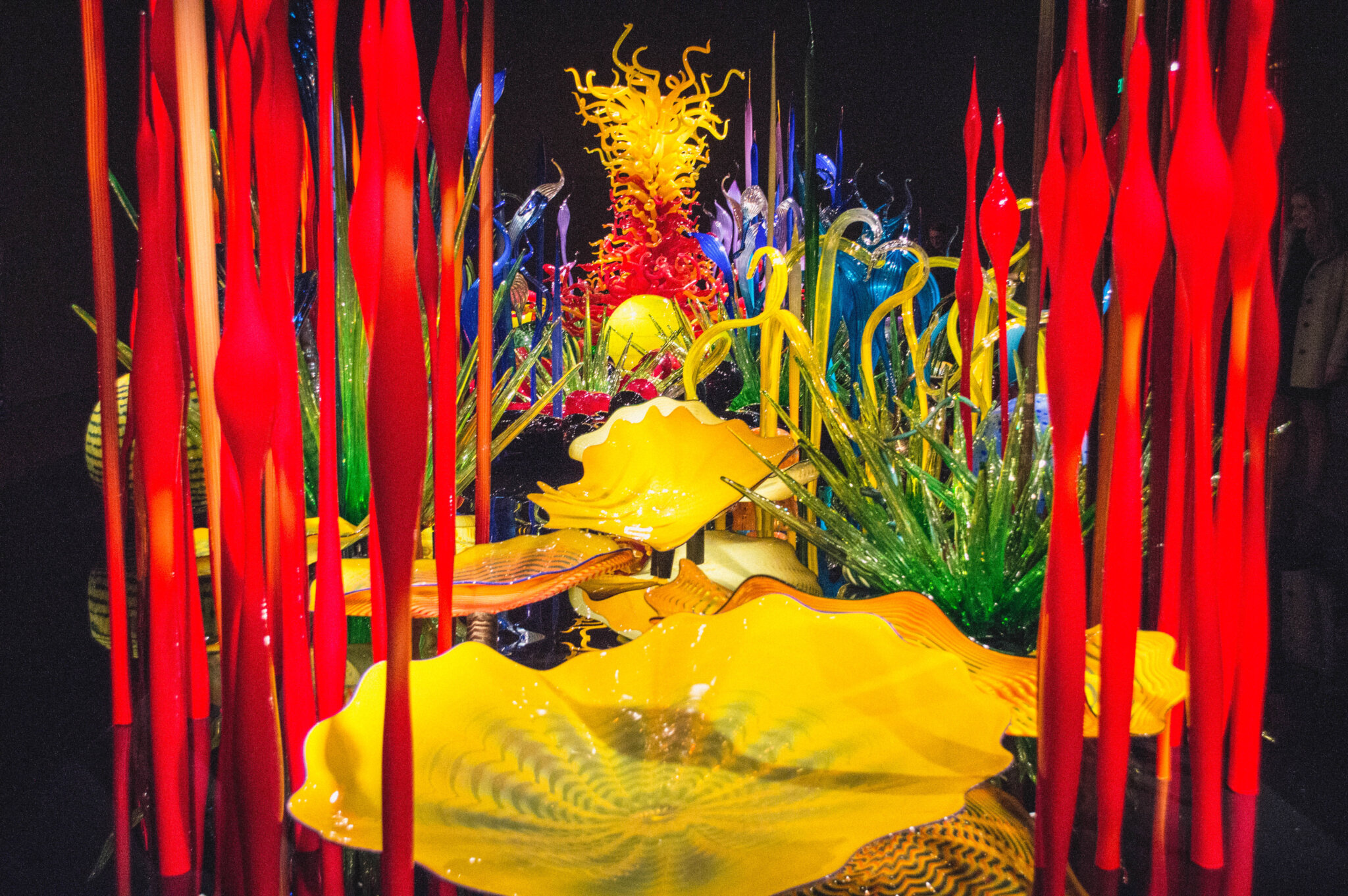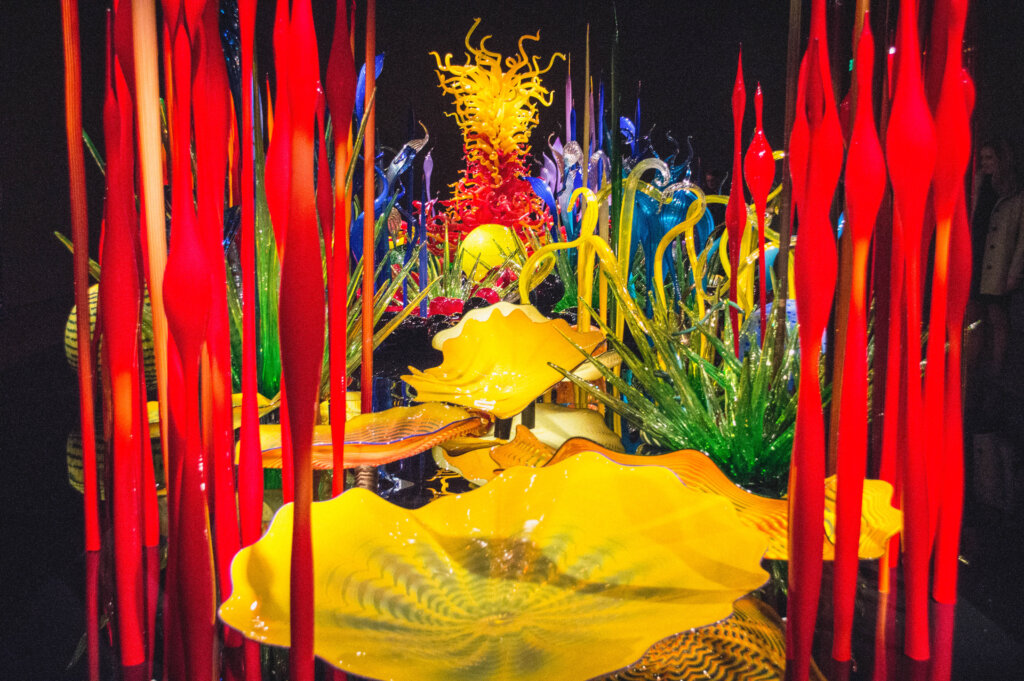 Look into a bundled ticket with the Space Needle
If you won't be visiting all the Seattle attractions included in the CityPASS, there is another bundle offer you can take advantage of from the main Chihuly Garden and Glass website: a ticket bundle with the Space Needle, which allows you to access both attractions for a cheaper price.
To get this deal, simply look for it on the main tickets page of the Chihuly Garden and Glass website.
Look into discounts that may apply
Chihuly Garden and Glass offers discounts for the following groups:
Washington residents
Seniors (65+)
Youths (5-12)
Kids 4 and under enter free
If you fall under one of these groups, you can purchase discounted tickets on their official website, but keep in mind you should bring proof ID/residency in case they check.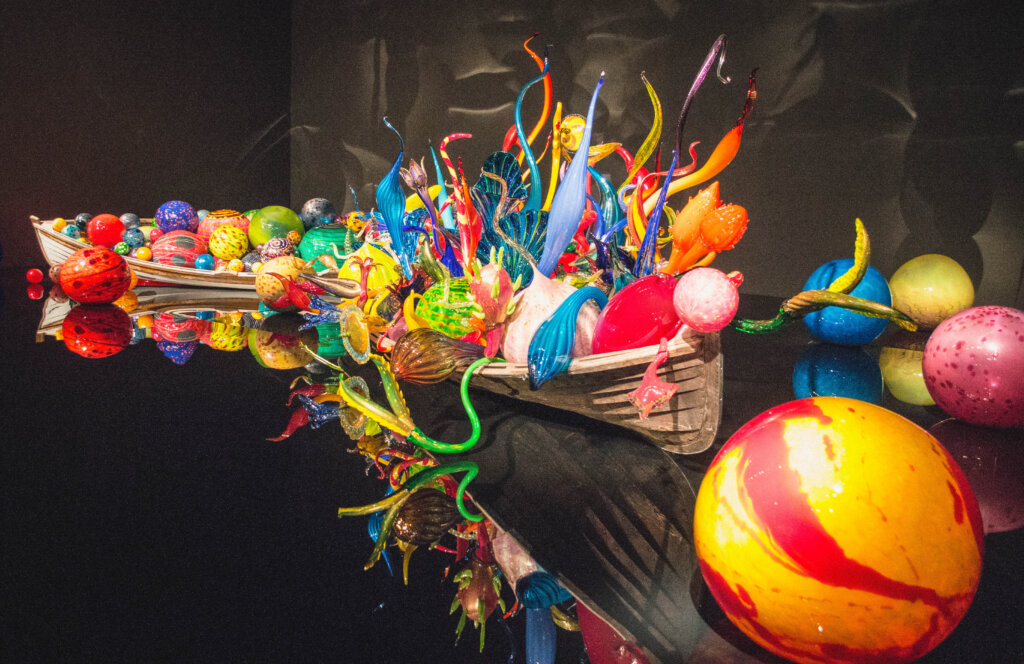 Go at night
While I'm sure visiting Chihuly Garden and Glass during the day is also beautiful, there was a really special sense of magic during my evening visit.
Especially in the Glasshouse, the colours really pop when the sky is dark, plus visiting at night frees up your day for other Seattle activities, which is a great bonus.
Keep your ticket and visit both day/night
Many TripAdvisor reviews say that your ticket is actually valid the entire day, so if you want to see the exhibits both during the day and at night, then hold onto your ticket so you can come back.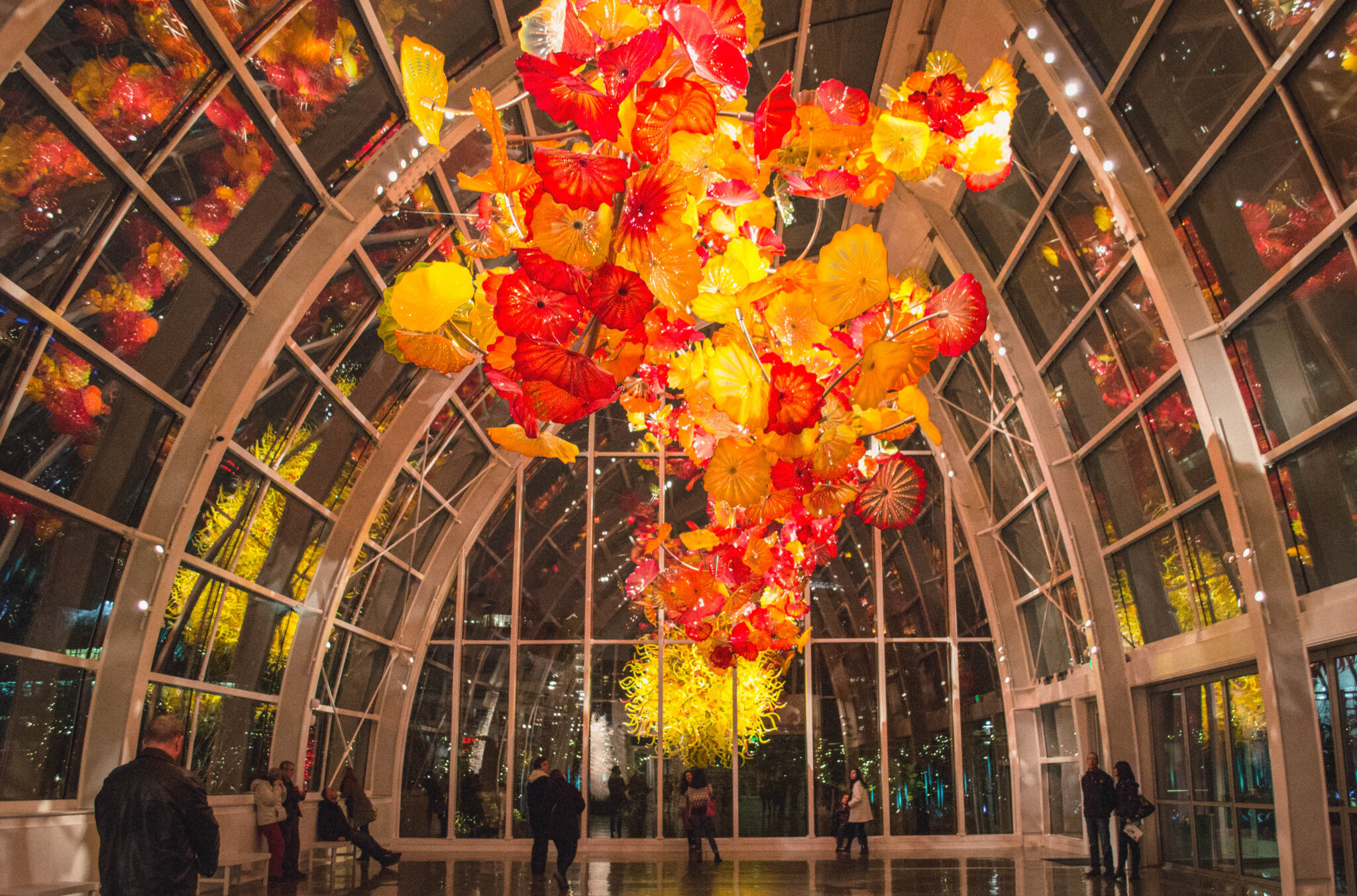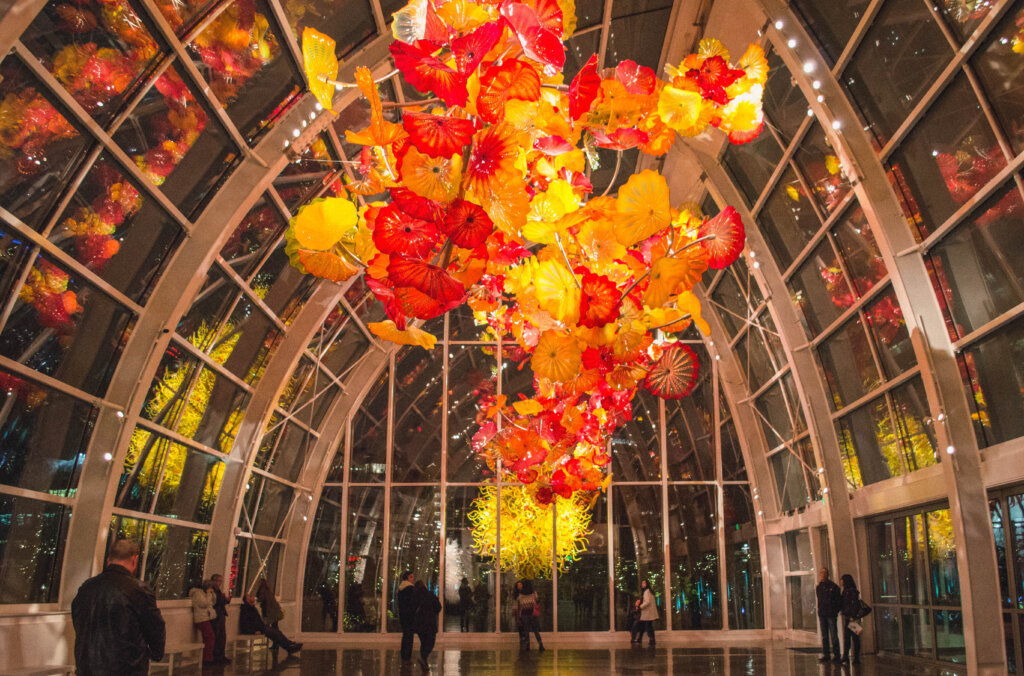 Take advantage of the free staff photographers
This is an especially handy tip if you are planning to visit the Chihuly Garden and Glass by yourself.
There are plenty of staff photographers on-site who will help you take professional-quality photographs, which you can then access later on their website… so be sure to take advantage!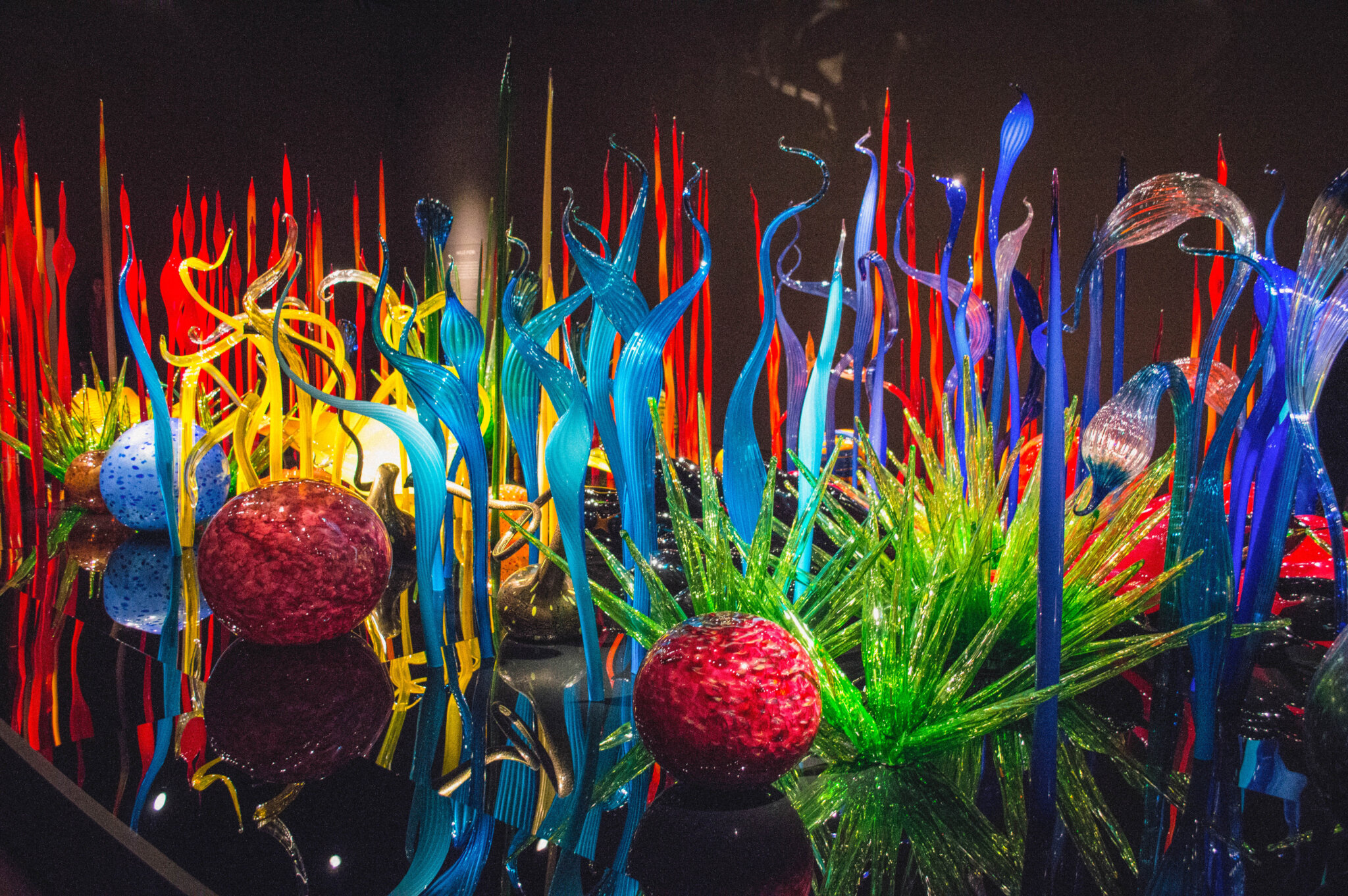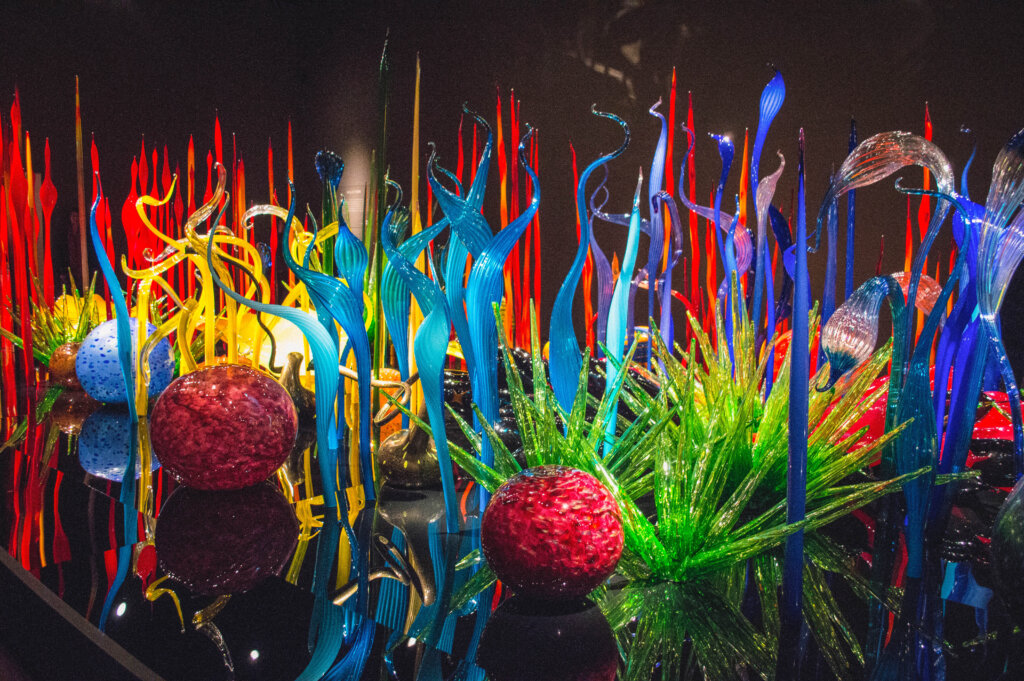 Pack light
Due to current safety and hygiene measures, there is no coat check available at the Chihuly Garden and Glass, so do not bring any large bags with you during your visit.
Check for closures
Sometimes, Chihuly Garden and Glass will close for special events or occasions. Make sure you double check with their Closures page to ensure it will actually be open on the day of your planned visit.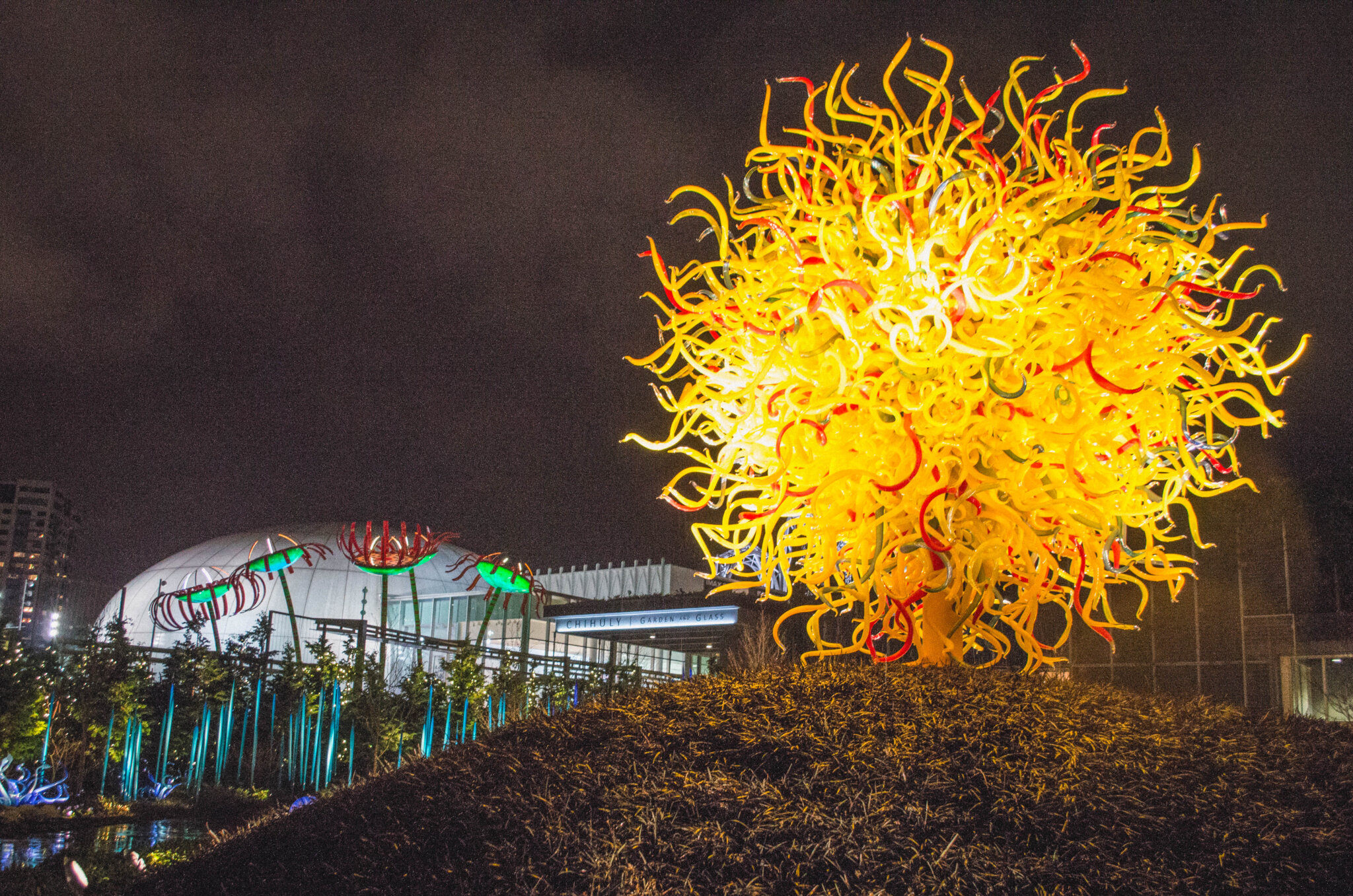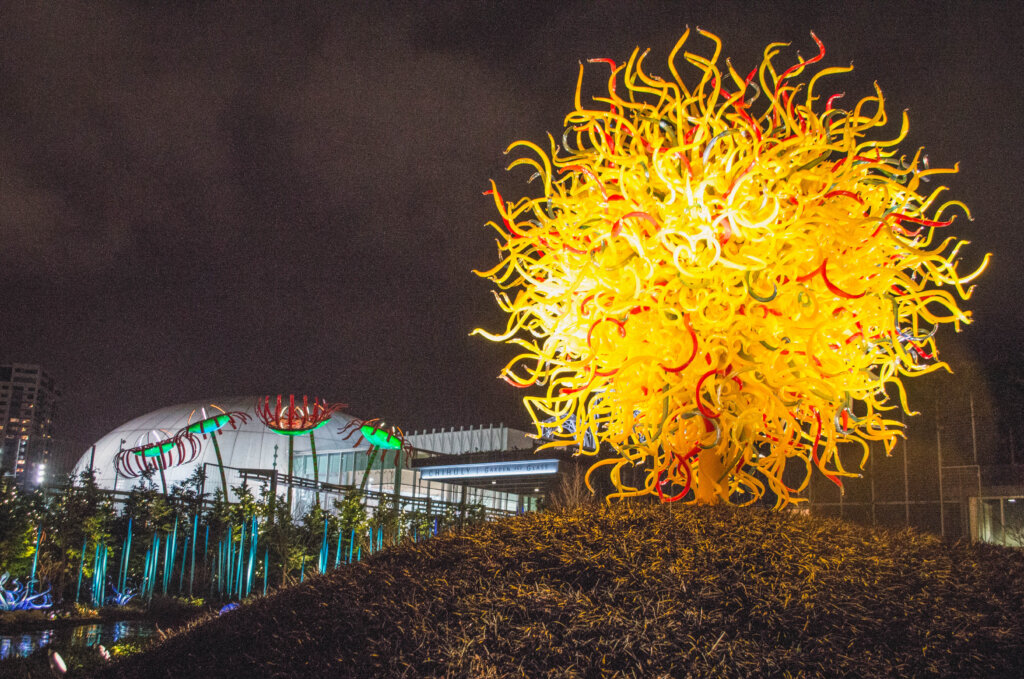 A Virtual Tour of the Chihuly Garden and Glass
Chihuly Garden and Glass is separated into three main sections: the indoor galleries, the Glasshouse and outdoor gardens.
Curious about what's inside? Check out these photos for a little virtual tour.
As you step into the exhibit, you are immediately greeted with the Glass Forest, an 'electrifying' display that reminded me a lot of flamingos.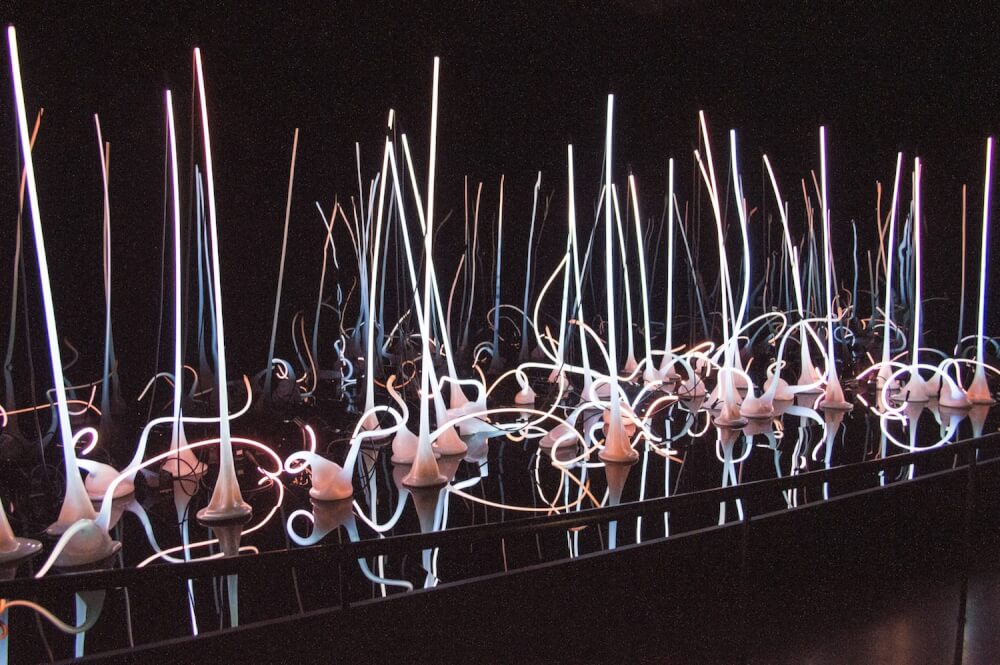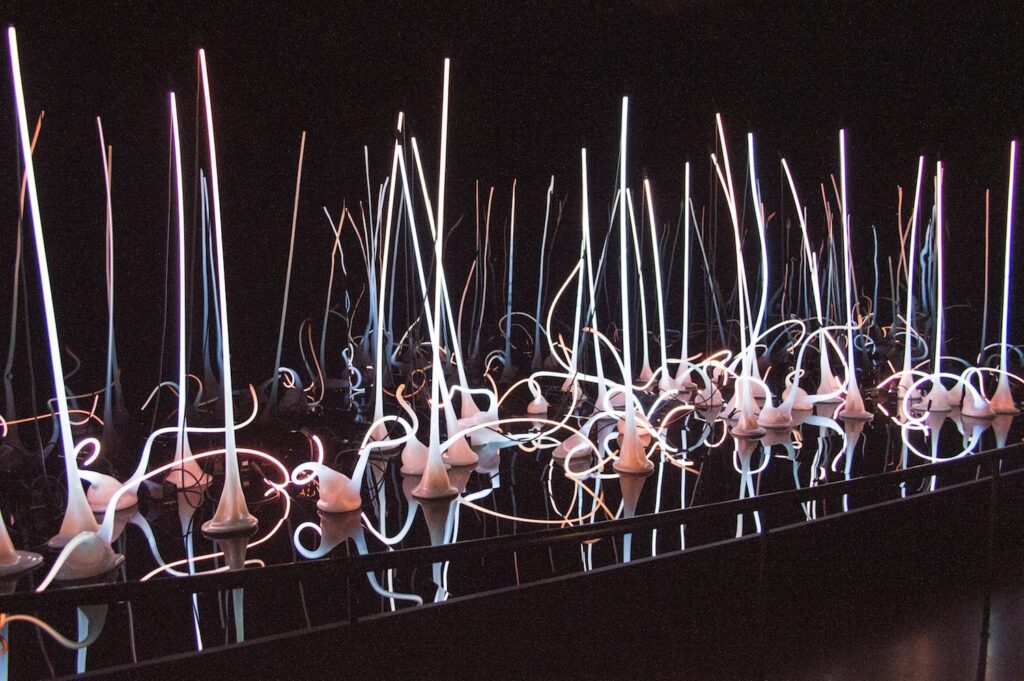 While Chihuly's epic glass work is undoubtedly the star of the museum, throughout the galleries you will also see some of Chihuly's sketches, drawings and even tapestries.
After passing through the Northwest room which is full of glass "basket-inspired" creations, you enter the magnificent Sealife room:
Next up is the colourful Persian Ceiling: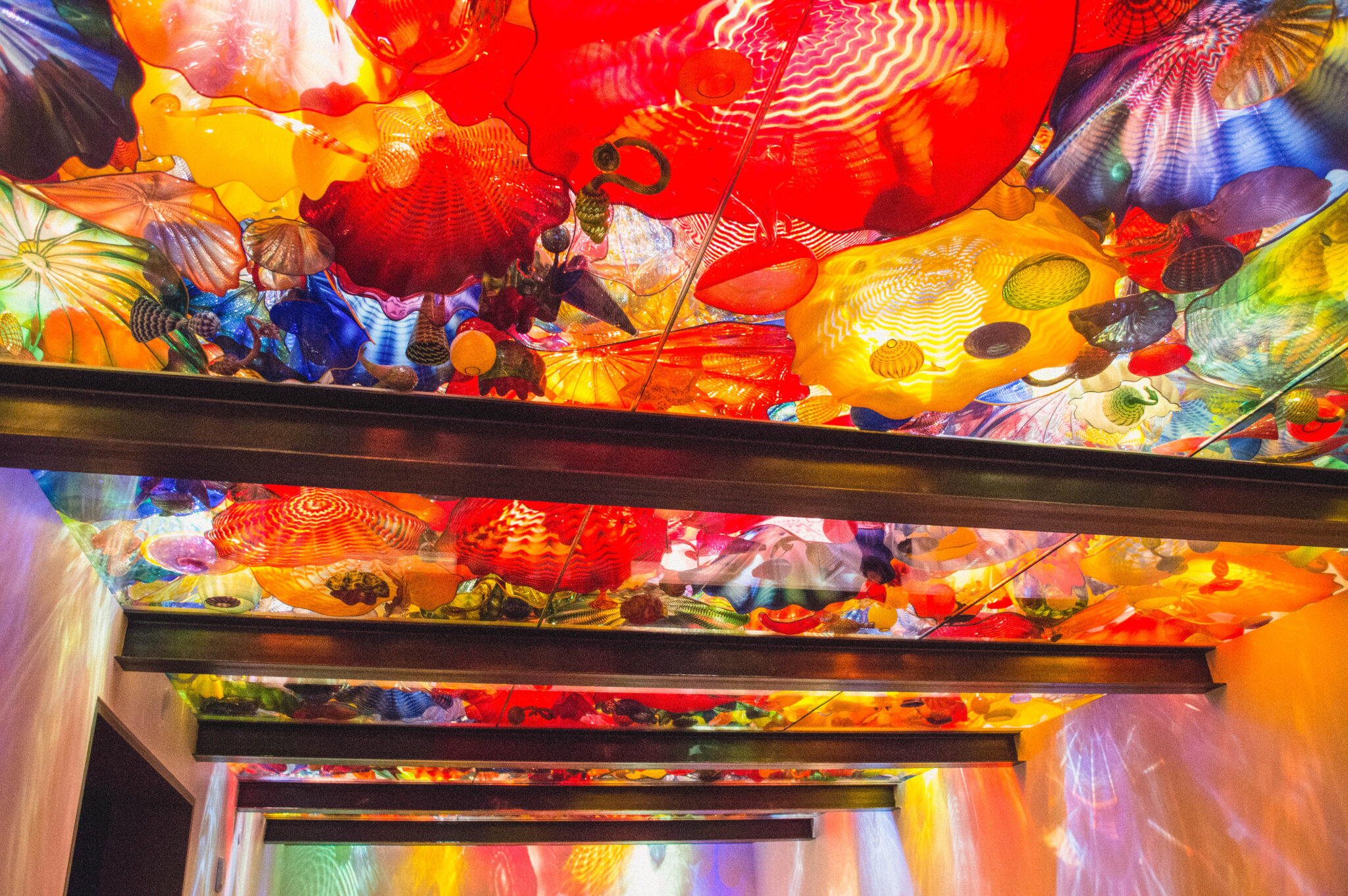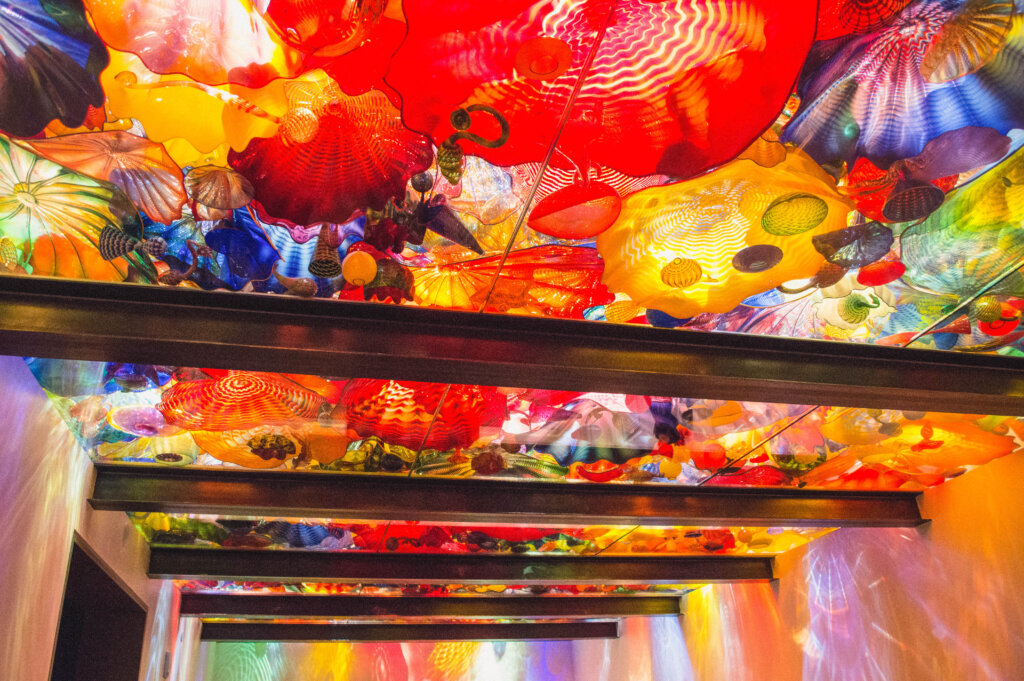 Then the Mille Fiori: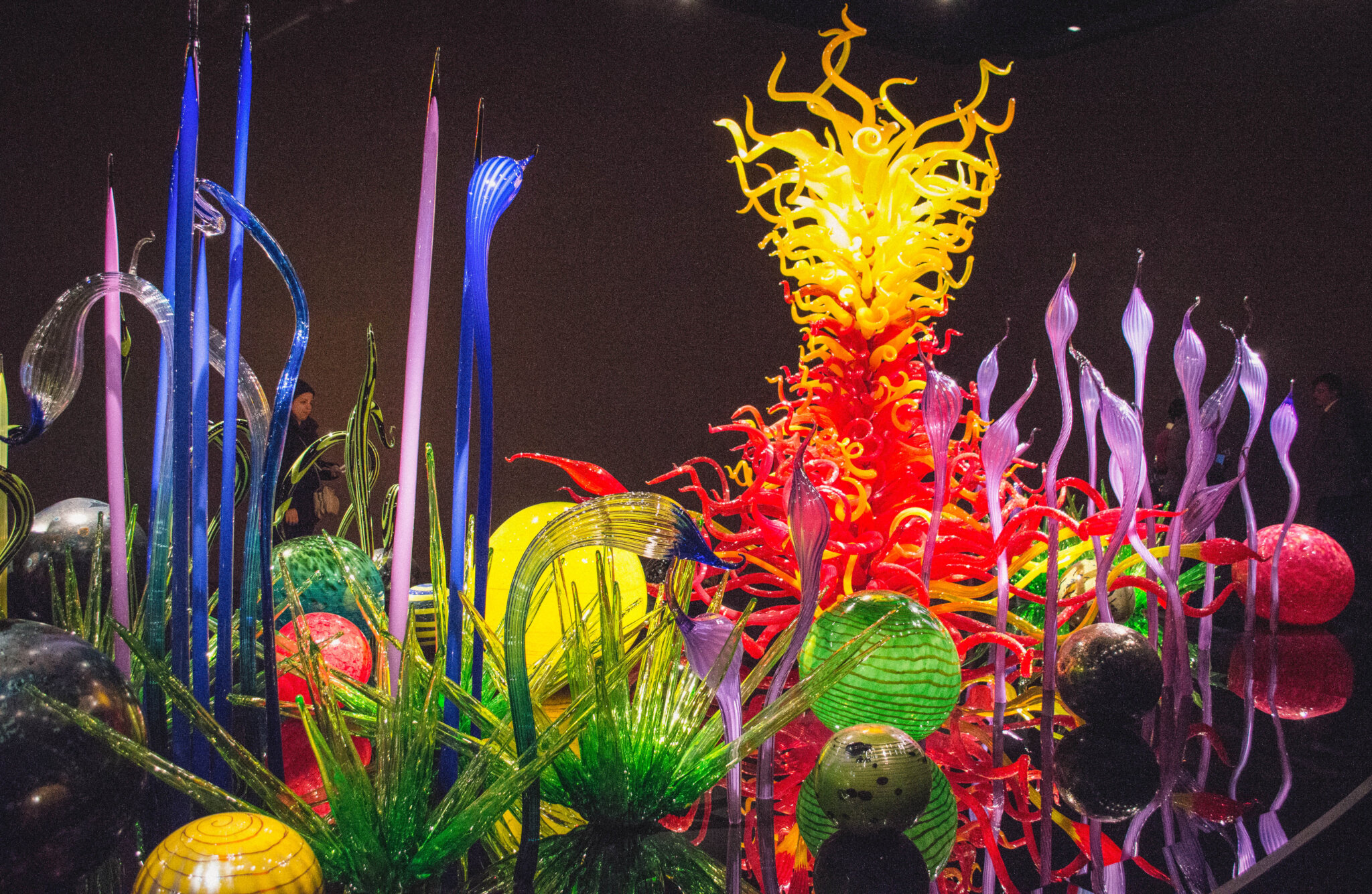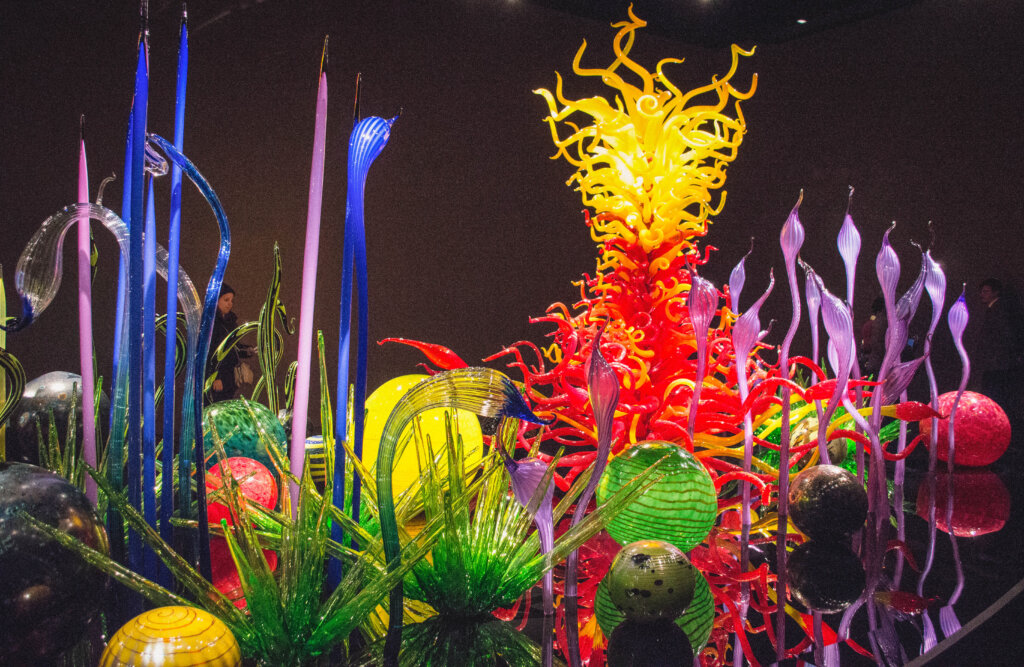 Then the Ikebana and Float Boat: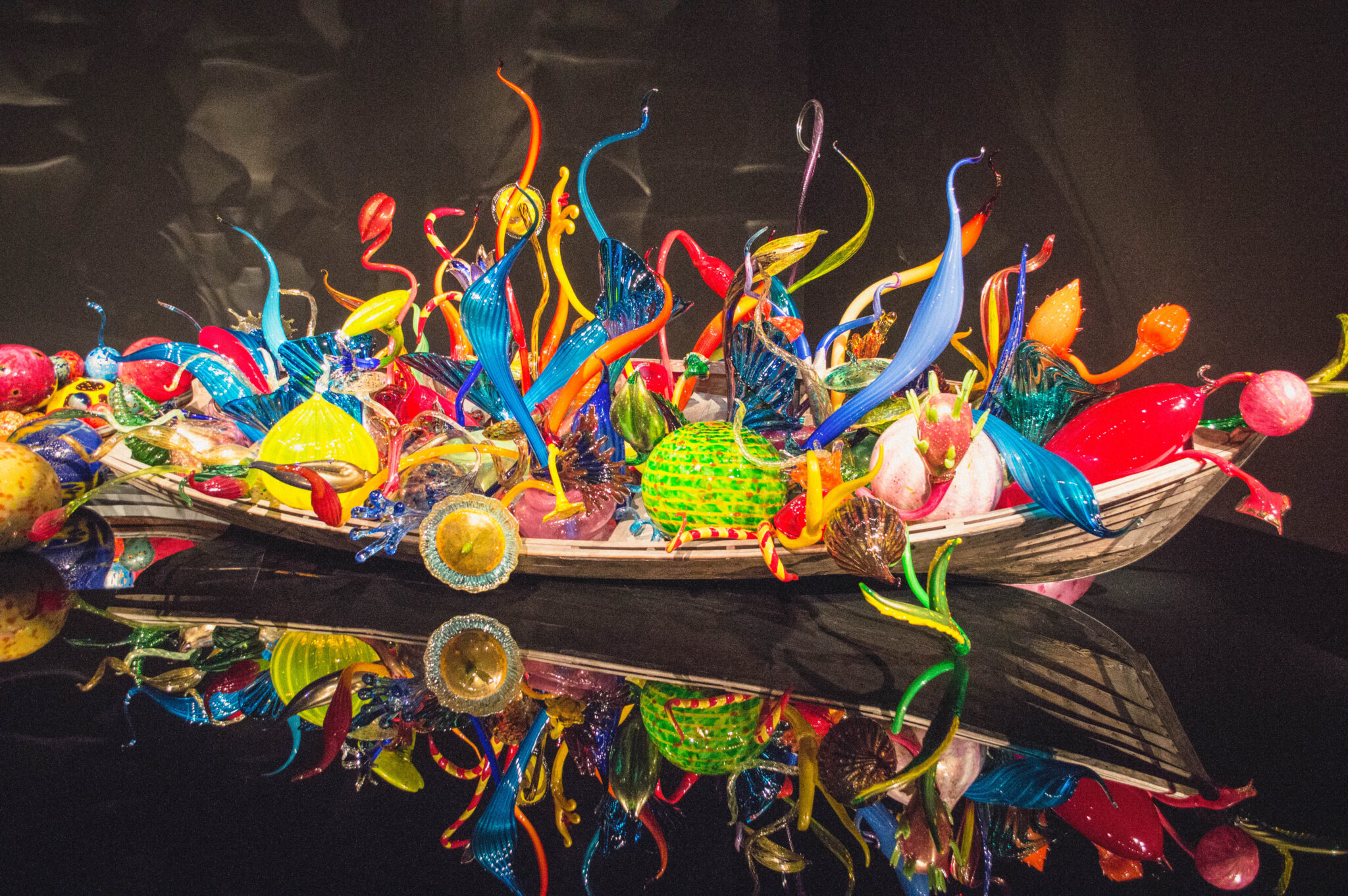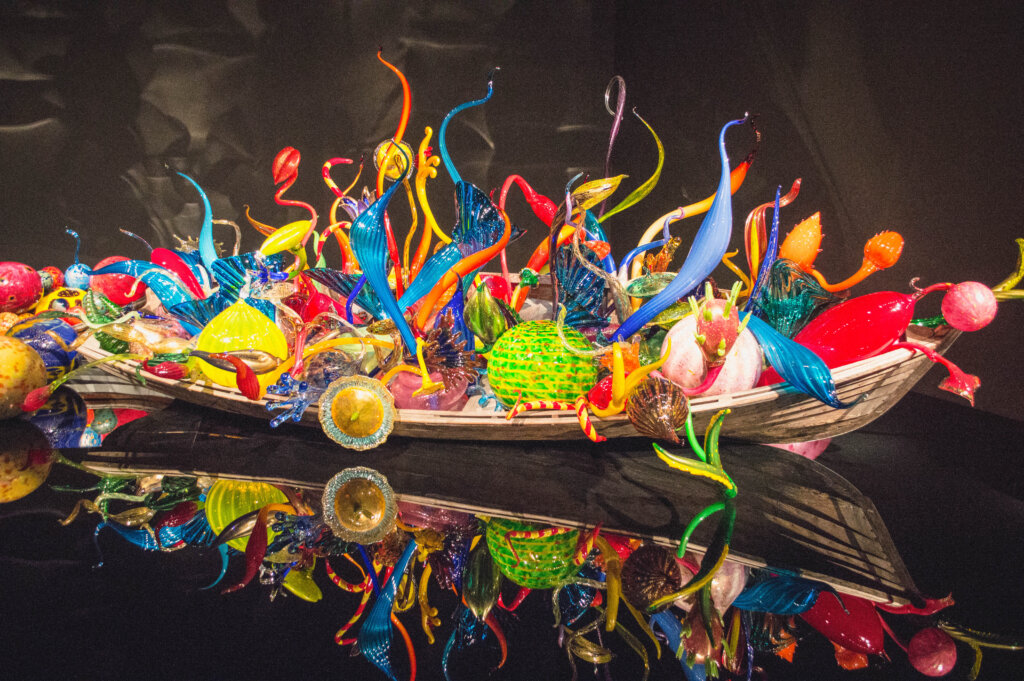 Followed by the Drawing Wall and then the Chandeliers:
Then the Macchia Forest: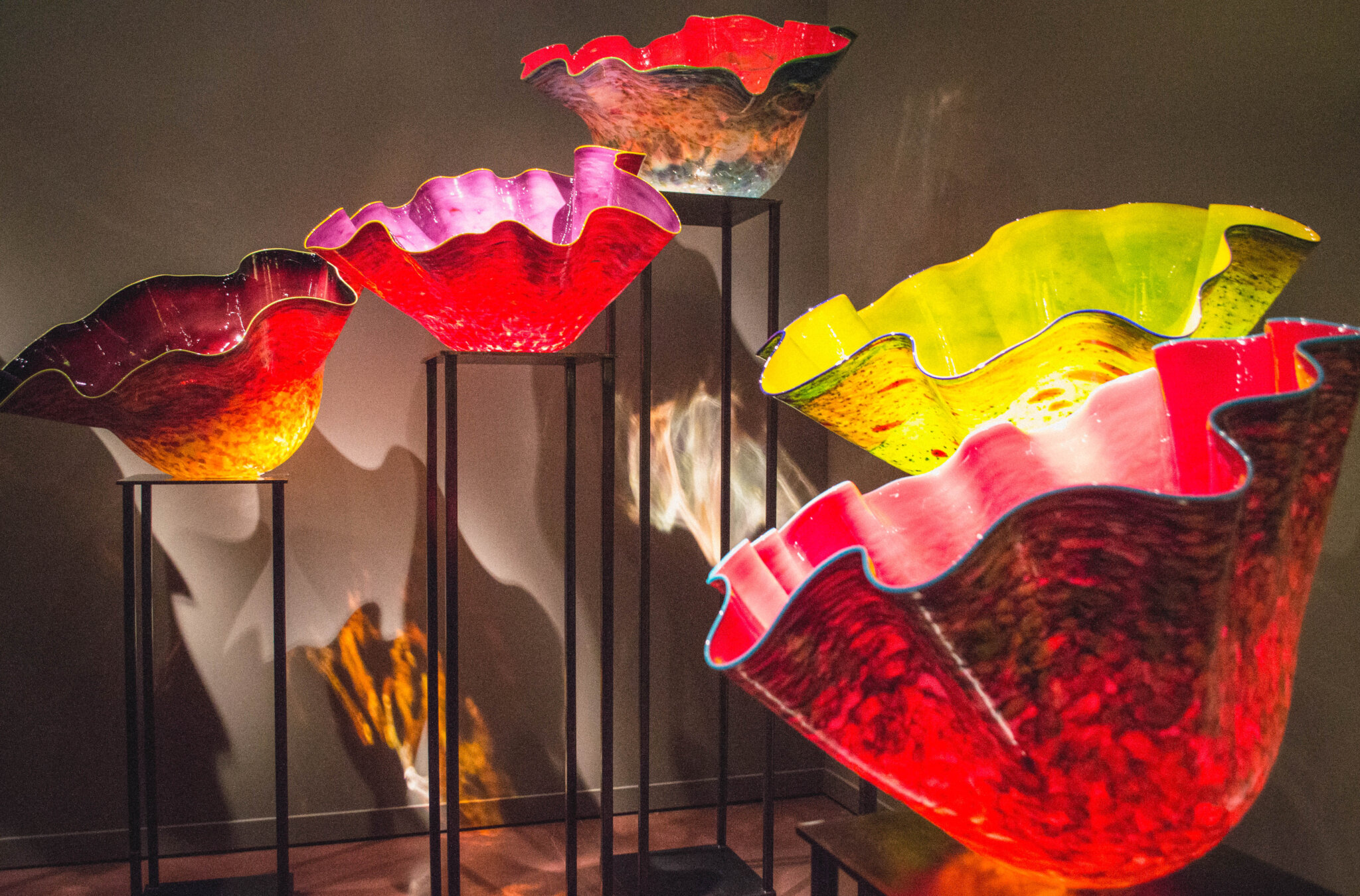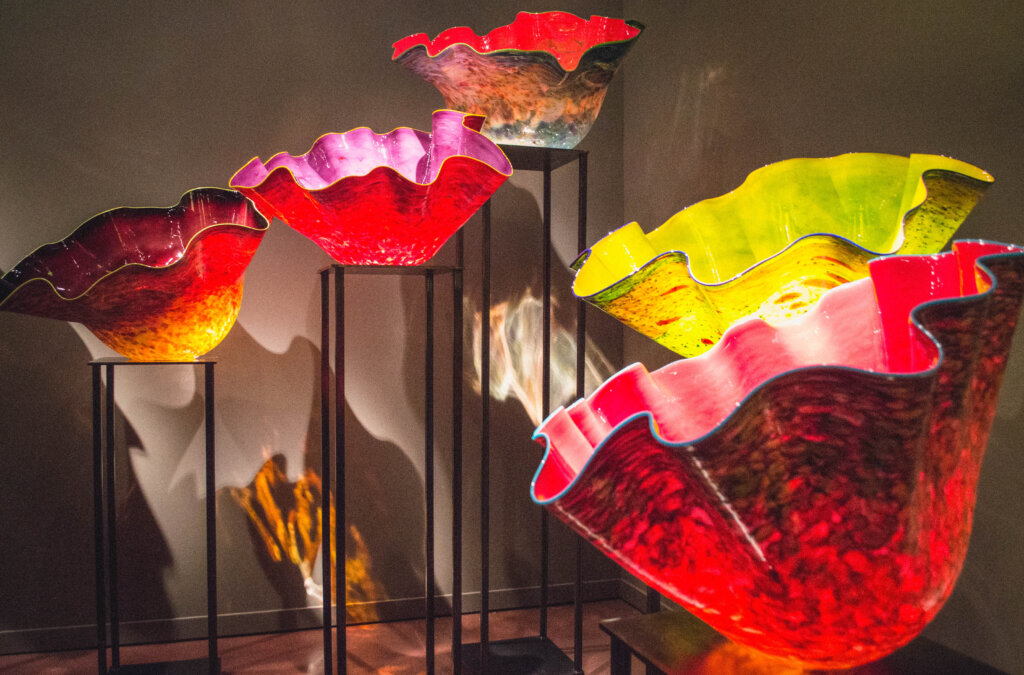 Followed by the stunning Glasshouse:
And of course, the outdoor gardens:
The last stop of the museum is a small theatre that plays short films about Chihuly's life, work and creative process.
Overall, it's a really neat experience. I mean, there's a reason why this museum is currently the #1 Seattle attraction on TripAdvisor.
Be sure to check it out if you're ever in the area!
I hope you enjoyed this guide to the Chihuly Garden and Glass!
Let me know in the comments if you have any more questions. I'd be happy to help!