*FYI - this post may contain affiliate links, which means we earn a commission at no extra cost to you if you purchase from them. Check out our Privacy Policy and Disclosure. for more info.
Alright friends, I'm going to save you some trouble right off the bat…
You should probably stop where you are right now and Google flights to Barcelona.
I know, I know… that's a pretty bold claim, but trust me: when I say the next few minutes will make you fall for Barcelona, I really do mean it.
In May, I had the pleasure of finally seeing this city for myself, after years of drooling over photos and digitally swooning repeatedly on Pinterest. Barcelona, in short, is wickedly beautiful. Today I'm not going to give you a guide on the city (there's far too many of those already!). Rather, I'm hoping to take you through a visual journey, one that will show you all the beautiful sights that are patiently awaiting your attention in good ol' España.
So let me introduce you to my main squeeze: beautiful Barcelona [whisper this in a sexy Spanish accent for full effect].
Where Gaudi fangirls are made
As unattractive as this mental image is, I probably spent the entirety of my stay in Barcelona with my mouth wide open, jaw scraping the floor. After living in Europe for a while, it's easy to become desensitized to the beauty around you. Monumental churches, fairytale castles, all of these soon begin to melt together…
But let me tell you, a visit to Barcelona is just what you need to cure Eurotrip fatigue.
All around the city are stellar examples of architect Antoni Gaudi's whimsical genius, and every piece is unlike anything you've seen before. Walking through the streets of Barcelona is like diving head first into the wackiest parts of a dreamer's imagination, and it's absolutely irresistible.

Where getting lost is a worthy past time

As a bonus for all the directionless klutzes like myself, Barcelona is probably one of the best cities in Europe to absolutely lose yourself. Countless little streets are filled with neat shops, bakeries and hidden courtyards… My recommendation is to bring a minimum of 8 camera SD cards… you know, just in case 😉
Where public spaces are next-level amazing
When wandering in circles gets old, you'll have no trouble finding open, public spaces offering pockets of relaxation amidst the city bustle. My favourite of such chill spots was Parc de la Ciutadella, located just by the Arc de Triomf. In fact, while there, I ran into my doppleganger (pictured below).
Yeah that girl legitimately isn't me.
Woah.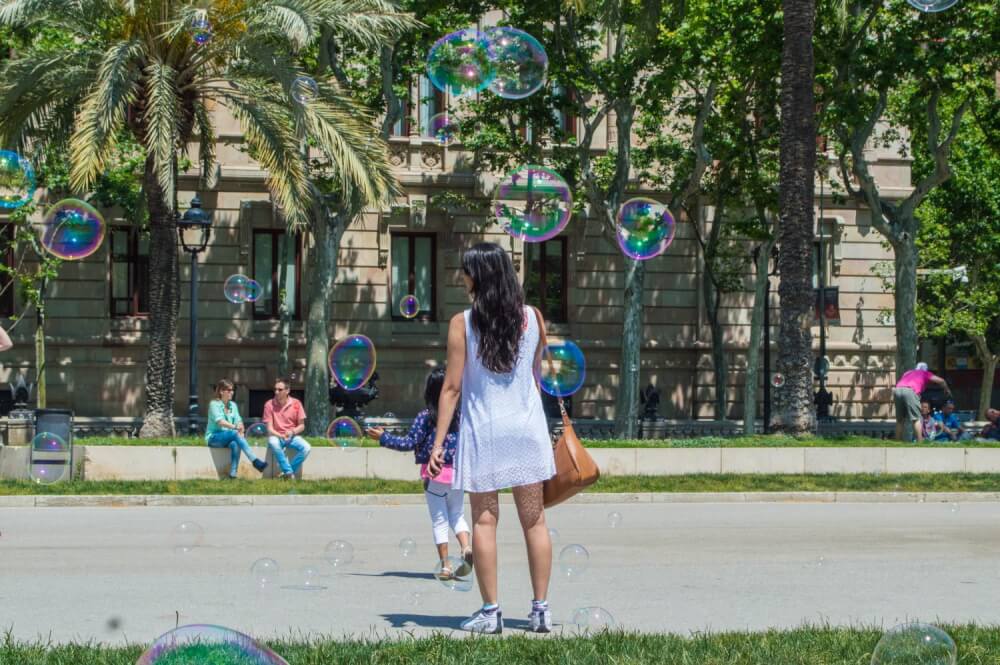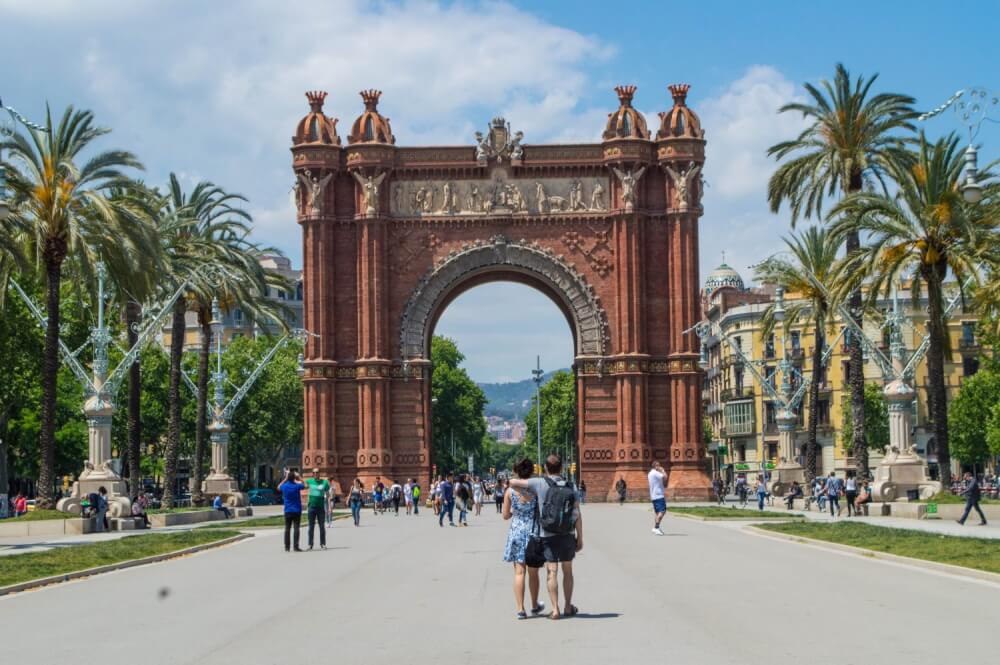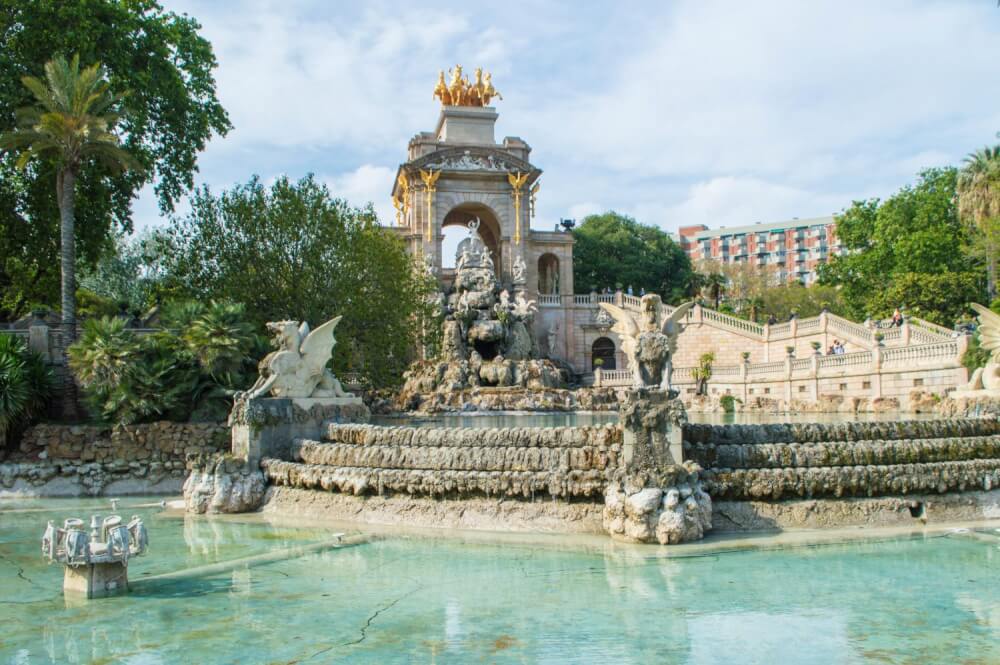 … and of course, there's no shortage of incredible plazas (like Plaça de Catalunya) and lavish gardens, which can be found in all corners of the city (my favourite being the Laribal Gardens on Montjuic Hill).
Where you can laze on the beach like a walrus
Beyond just green space though, Barcelona boasts large stretches of sandy beach, dotted with nightclubs, interesting architecture, and all sorts of people basking in the sunshine.
Embrace your inner walrus and enjoy the sun.
… Just avoid the sketchy guys selling watery mojitos!
Where you'll see sights you won't ever see elsewhere
What truly makes this city special, in my opinion, is the abundance of unique sights that you won't find anywhere else in the world, from colourful markets and mindblowing excursions (like a day trip to Montserrat), all the way to marvels of architecture that have been in construction for over 100 years.
I mean, have you SEEN the inside of the Sagrada Familia?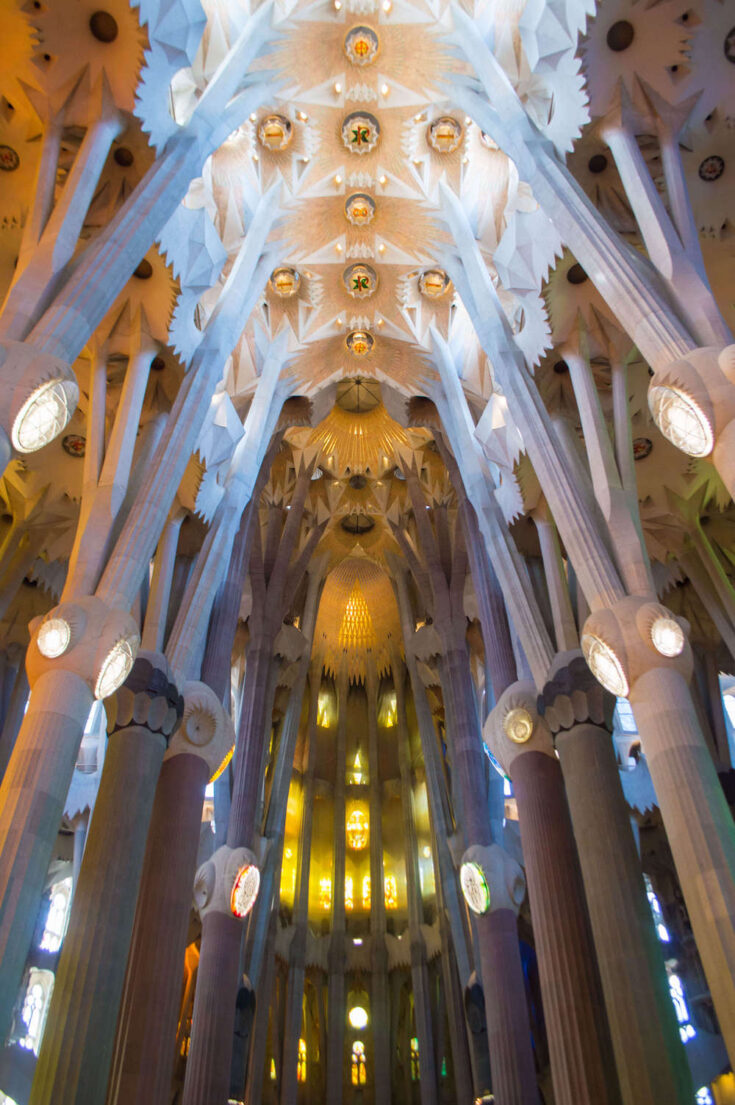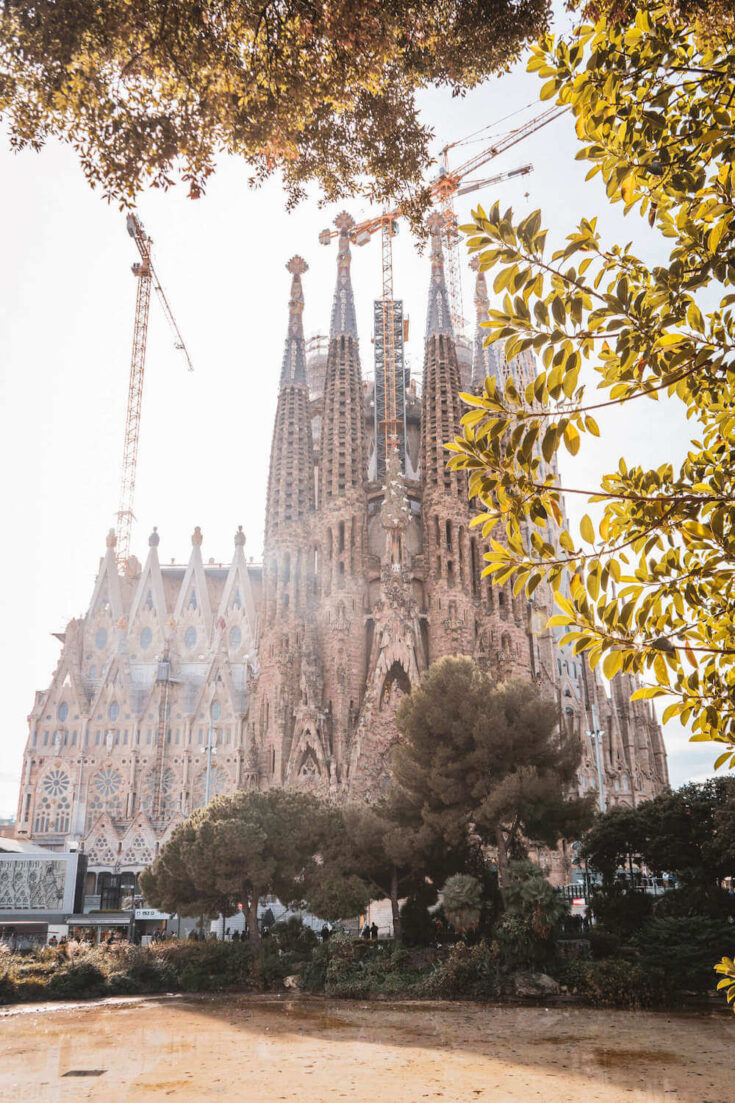 Or the whimsical trippy wonderland of Park Guell?
Where diets go to be betrayed
Overwhelmed by all this beauty yet? We're not quite done. Of course I have to mention food! A visit to the city would simply not be complete without a stroll through the (admittedly very crowded) Boqueria. Like many of Barcelona's other food markets, it's just as much a treat for the eyes as it is for the tastebuds.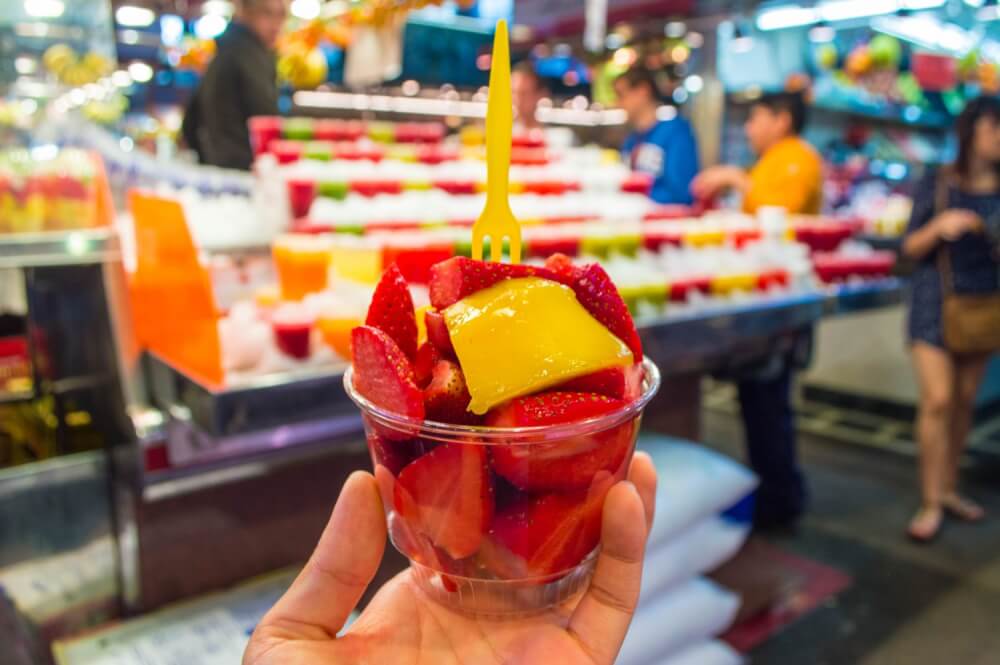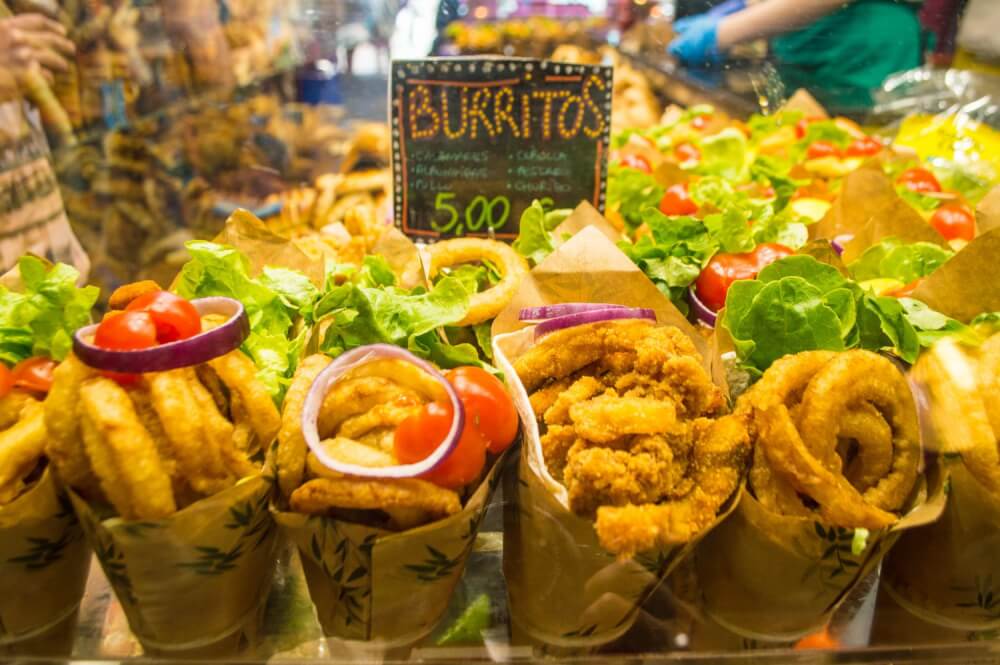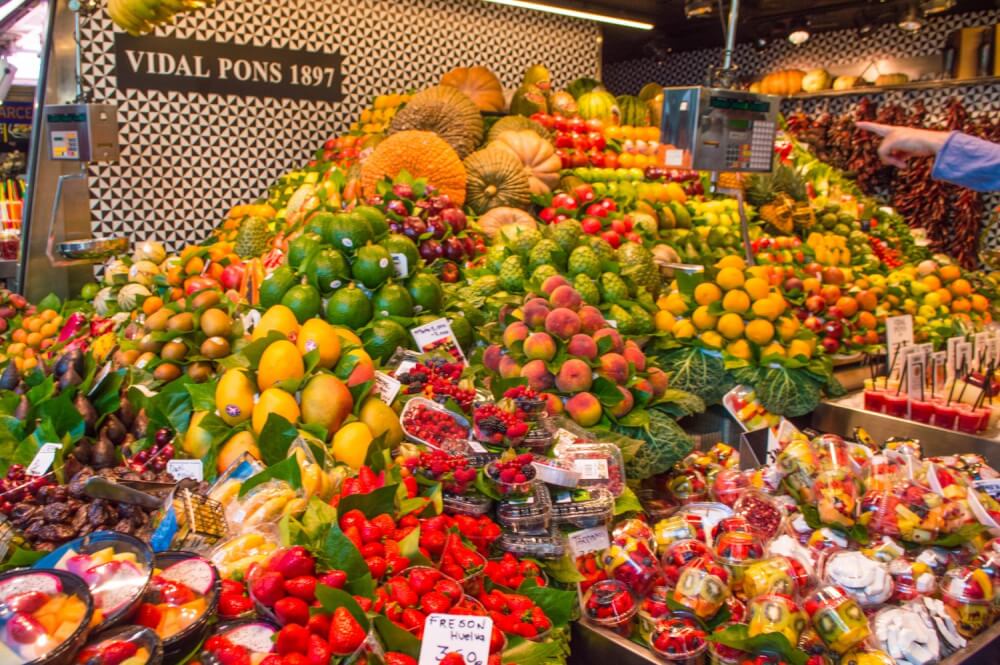 … but have no fear, if tasting delicious food is your passion, there's plenty of opportunities for that too. If you're coming to Barcelona, half the fun is indulging in the local cuisine. Simply put, you better unbuckle that belt because it's time to eat.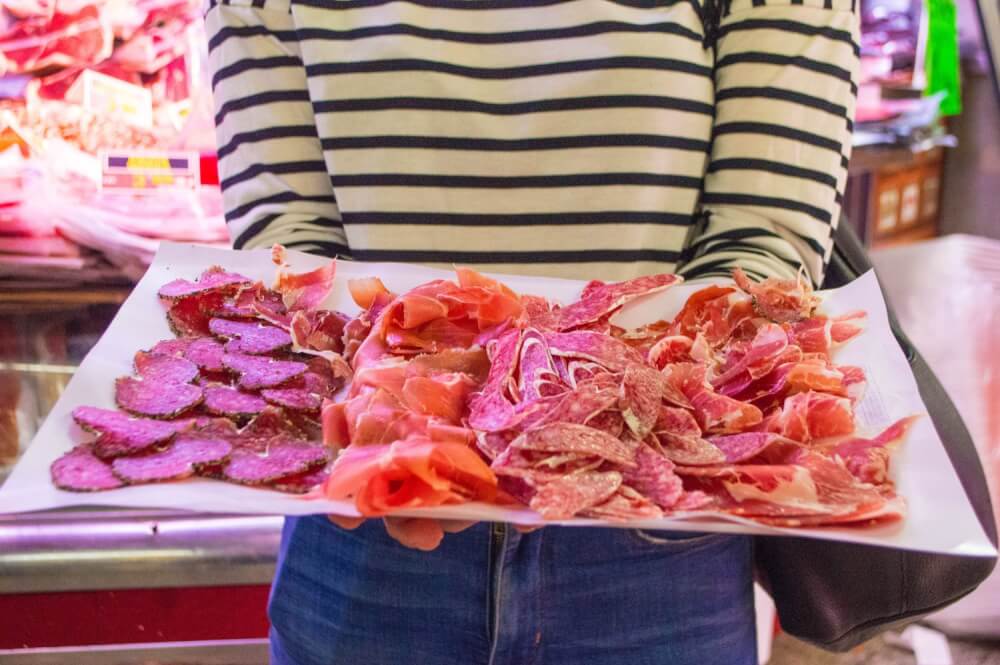 And there you have it – a whirlwind tour through one of the world's most visually stunning cities. I'll leave you with one final question then…
When are you flying out?