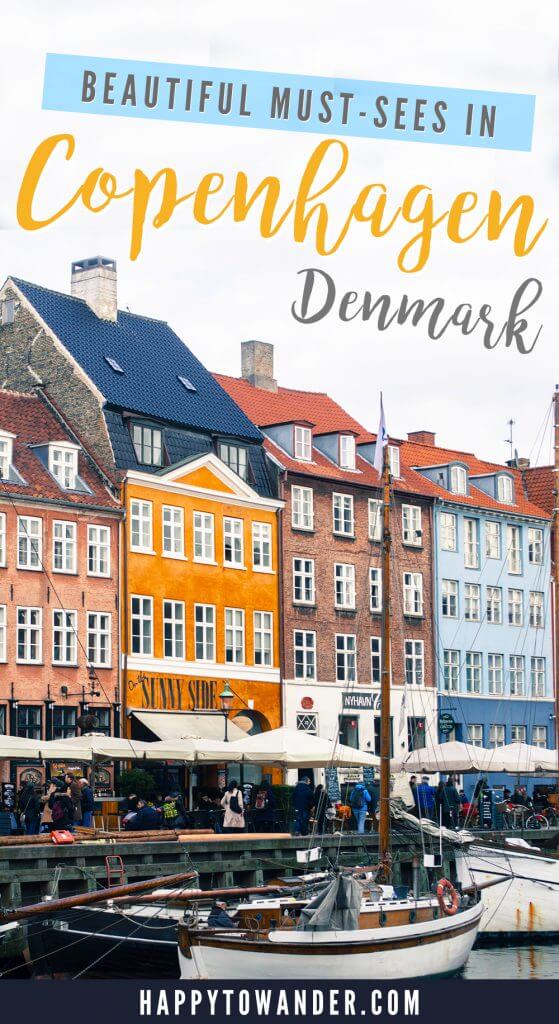 So, what's it like to wander around the happiest country in the world?
If you're anything like me, your mind will likely warp you to a fantasy of tall, smiley people, postcard perfect architecture and enough fun words to keep a girl giggling for years. If this was your expectation of Denmark, then let me tell you: this post will not disappoint. I recently spent two days exploring the country's coastal capital of Copenhagen, a real painting come to life, complete with colourful buildings and an endless parade of bikes…
And genuinely? I loved it.
There are many things to love about Copenhagen – a bustling food scene, pretty architecture and uniquely fascinating sights unseen elsewhere in the world. Although my visit was only a brief two days, I soaked in my fair share of awesome sights in that short time. Let me take you on a tour of my favourites.
---
Nyhavn
Step into this postcard with me for a second, and soak in the adorable maritime ambiance of Nyhavn, the city's new harbour. There is no image as quintessentially Copenhagen as this array of brightly painted buildings, a real must-see when you're in the city. Once a busy commercial port, today Nyhavn is one of Copenhagen's main attractions, with cozy bars and restaurants in abundance. Its location is also ideal for exploring other important bits of the city, like Strøget, Copenhagen's main walking street, or the world-famous Tivoli Gardens.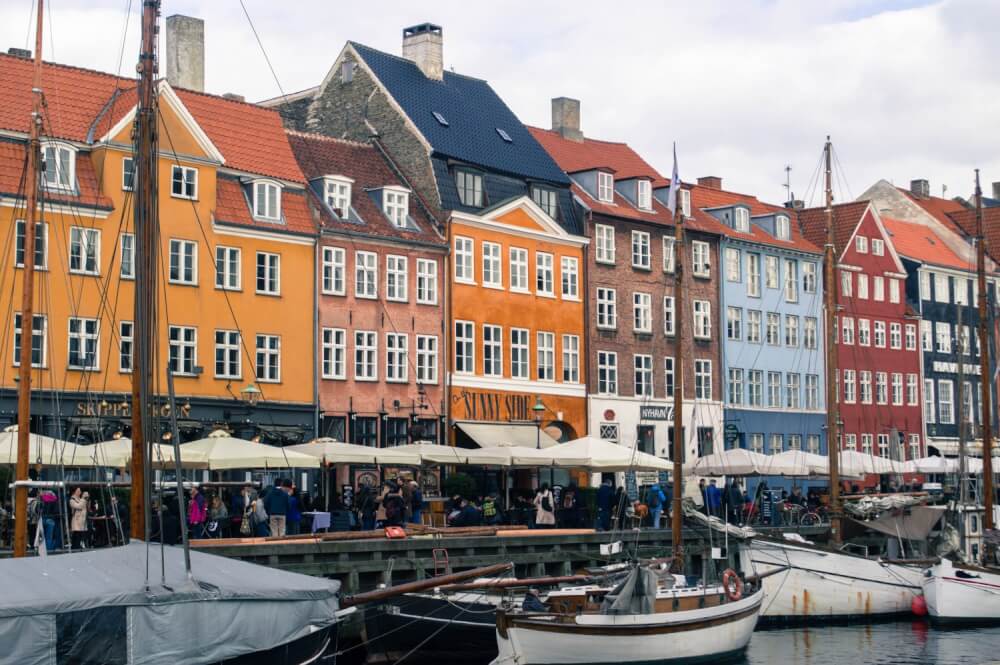 ---
Christianshavn
Christianshavn is a lively neighborhood located within the city centre, with picturesque canals lined by colourful houses and hip eateries. It's a neighborhood as vibrant as its colours, with blocks of charming buildings and lovely streets ideal for skipping through. It's mostly residential, but undeniably cozy, and well worth a wander.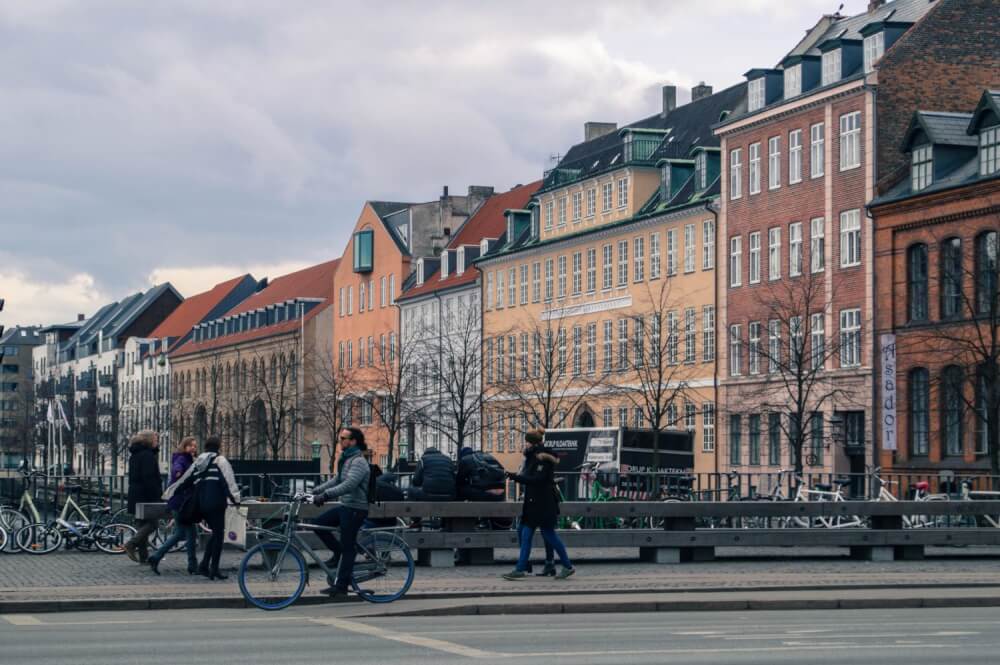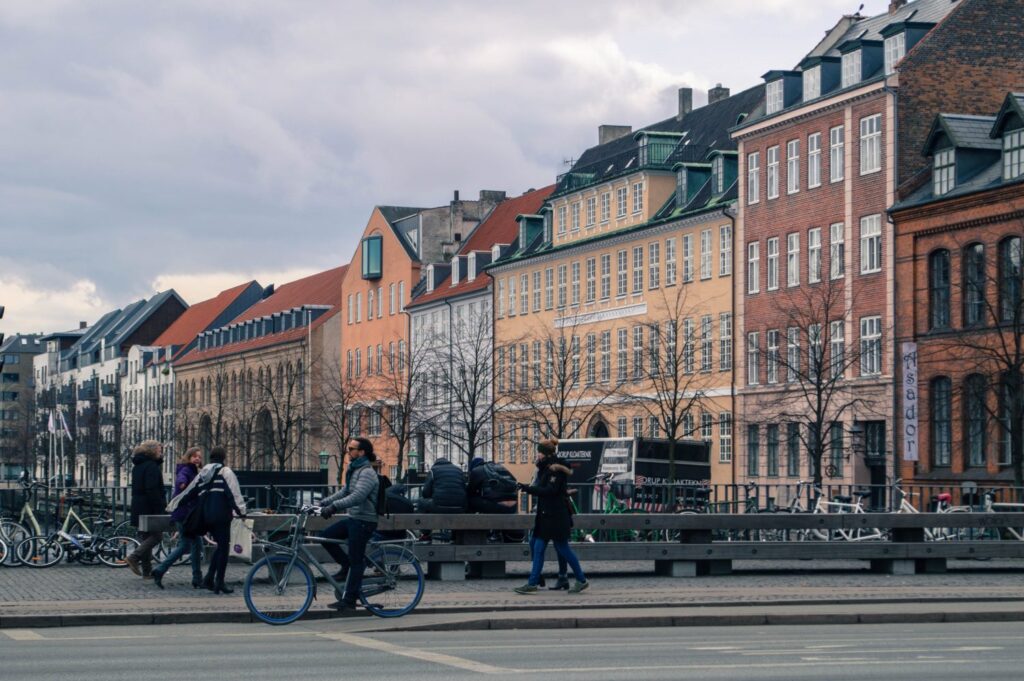 While here, be sure to also climb up the coolest church tower in Europe, found at the Church of our Saviour. Its corkscrew spire is one of the most intriguing parts of Copenhagen's skyline, and the last 150 steps of the climb actually take place outside. For those who dare, the views are unbeatable, though the climb is suitably ill-fitted for the claustrophobic or faint of heart.
Of course, this neighborhood also houses one of the most fascinating sights in Copenhagen……
---
Freetown Christiania
Christiania is an intriguing little place indeed. Known as a haven for non-conformists, it exists today as an autonomous community within Copenhagen that is completely self-governed. How did a hippy paradise come to exist in the middle of a bustling city? Well, in brief, at the beginning of the 70s, a wave of hippies moved into some (abandoned) military barracks in the area, created their own societal rules and simply haven't left since. It's a very curious situation, but exploring this 'society within a society' was one of the most interesting things we did during our visit.
Christiania's autonomous status is why, as many people know, the sale and use of soft drugs is commonplace in the neighborhood. Of course, there's more to see than that. Beyond this side of Christiania though (most clearly seen on 'Pusher Street', where drug use is all around), there are ample opportunities to discover the truly unique style of communal living embraced by Christianians. The neighborhood's cute colourful houses cannot be bought (housing is by application only), and are surrounded by quaint gardens, unique shops and clubs. Pay this place a visit to see a fascinating community untouched by the clutches of capitalism.
Note, photos aren't allowed in many parts of Christiania (particularly Pusher Street), but here's a little peek at bits where photography was welcome: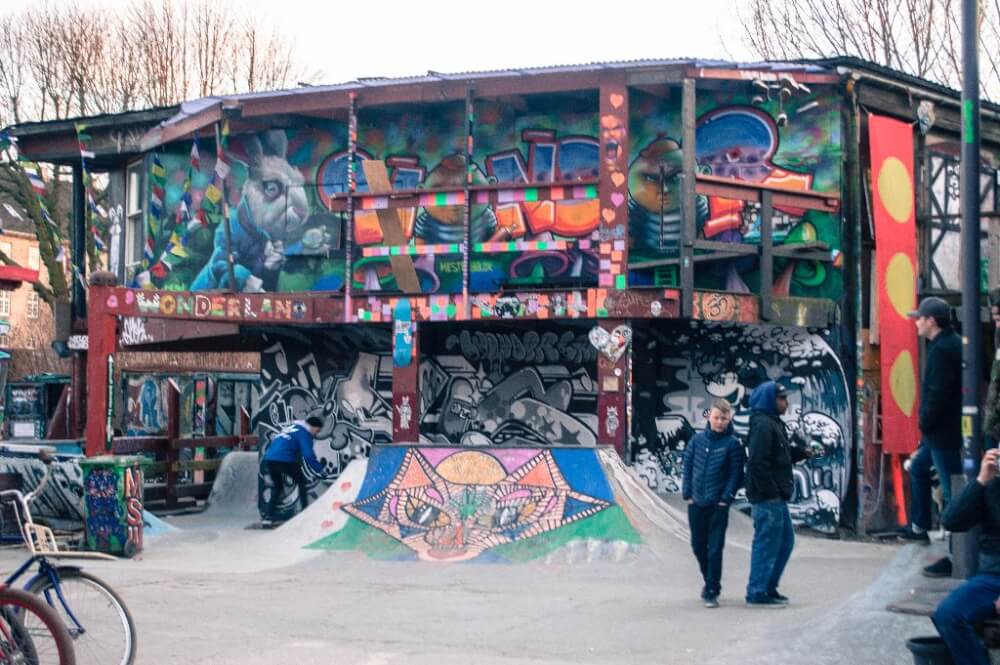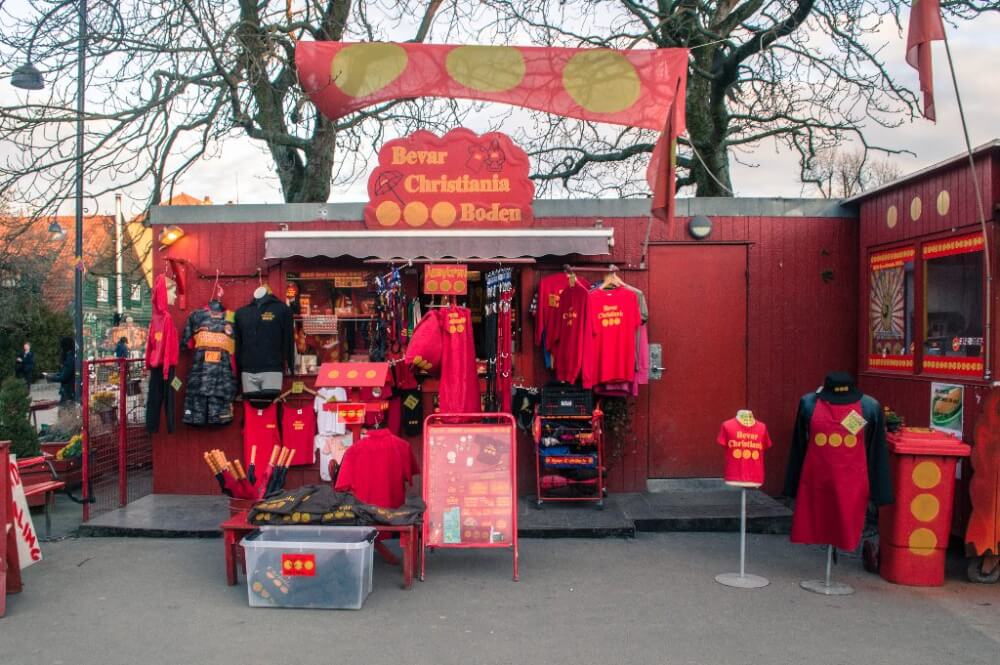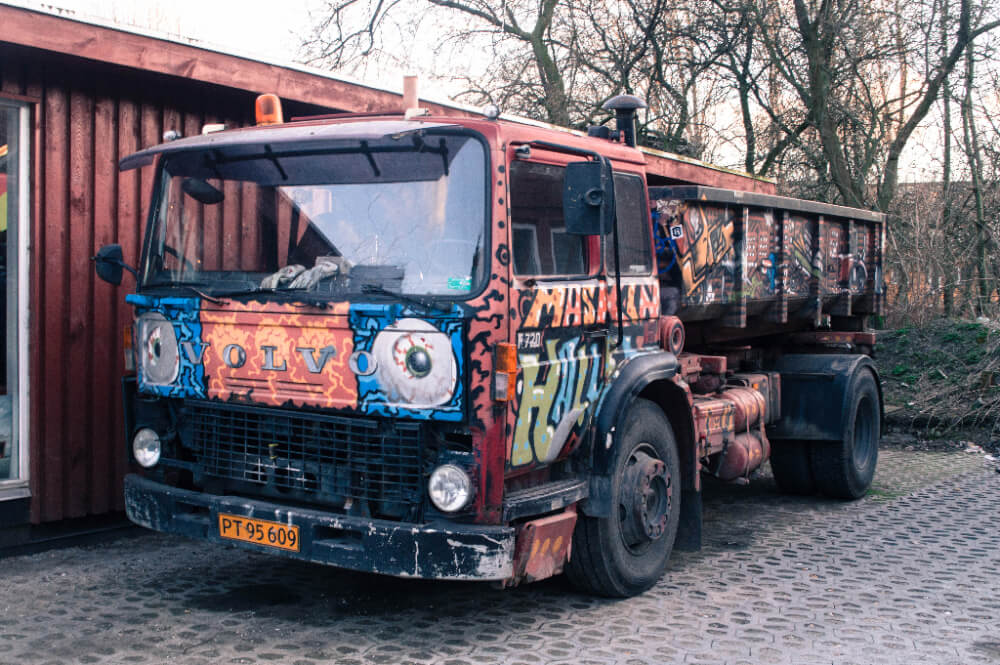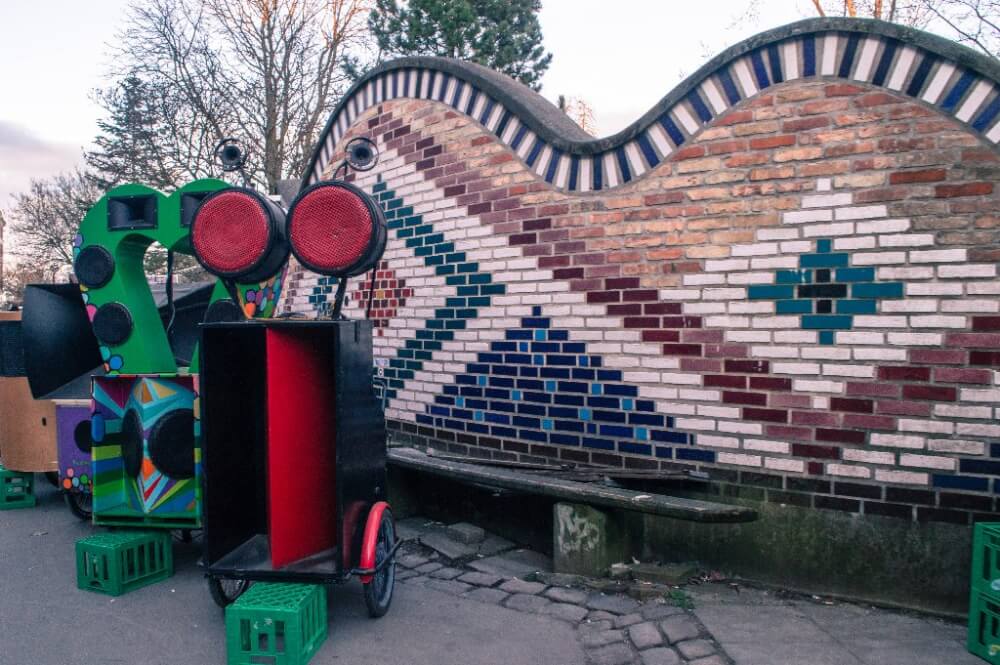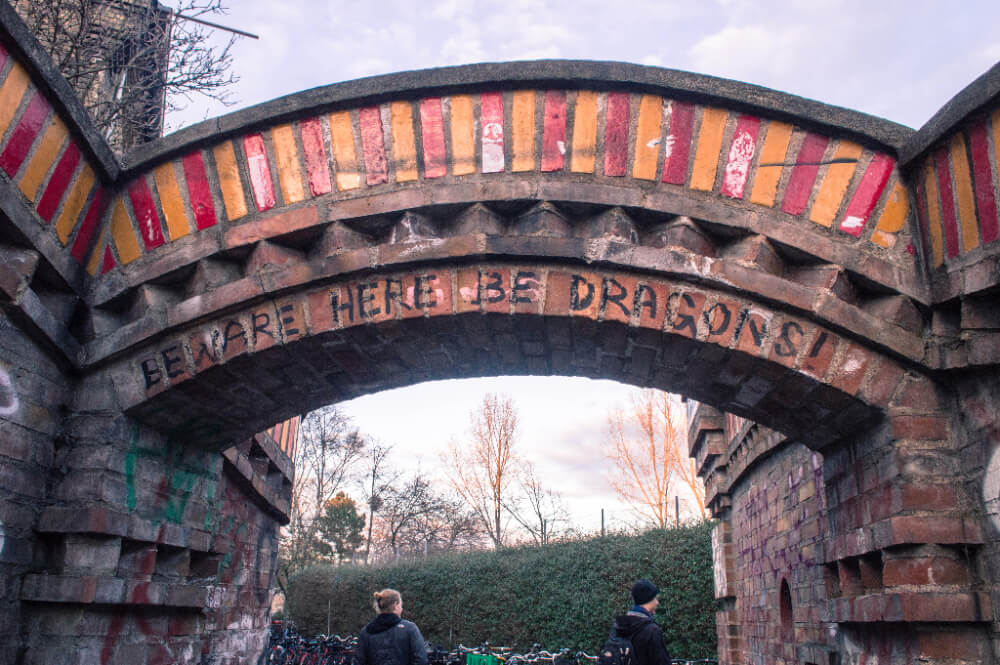 ---
Superkilen Urban Park
Last but not least, we have Copenhagen's amazing urban park: Superkilen, located in Nørrebro. When I first saw photos of this place, I knew I had to go. I love admiring creative redesigns of urban space, and this park (which goes on for a kilometre) is one of the coolest sights in the city. The park is divided into three sections, all of which have neat, interactive installations (like giant swings, workout machines and basketball courts) in addition to large pieces of art. Throughout the park, you'll find various symbols from around the world, like a Moroccan fountain or swaying palm trees, all meant to represent the neighborhood's multicultural population. This was our last stop before heading to the airport, and even in the soaking rain, I couldn't resist hopping on a swing or two…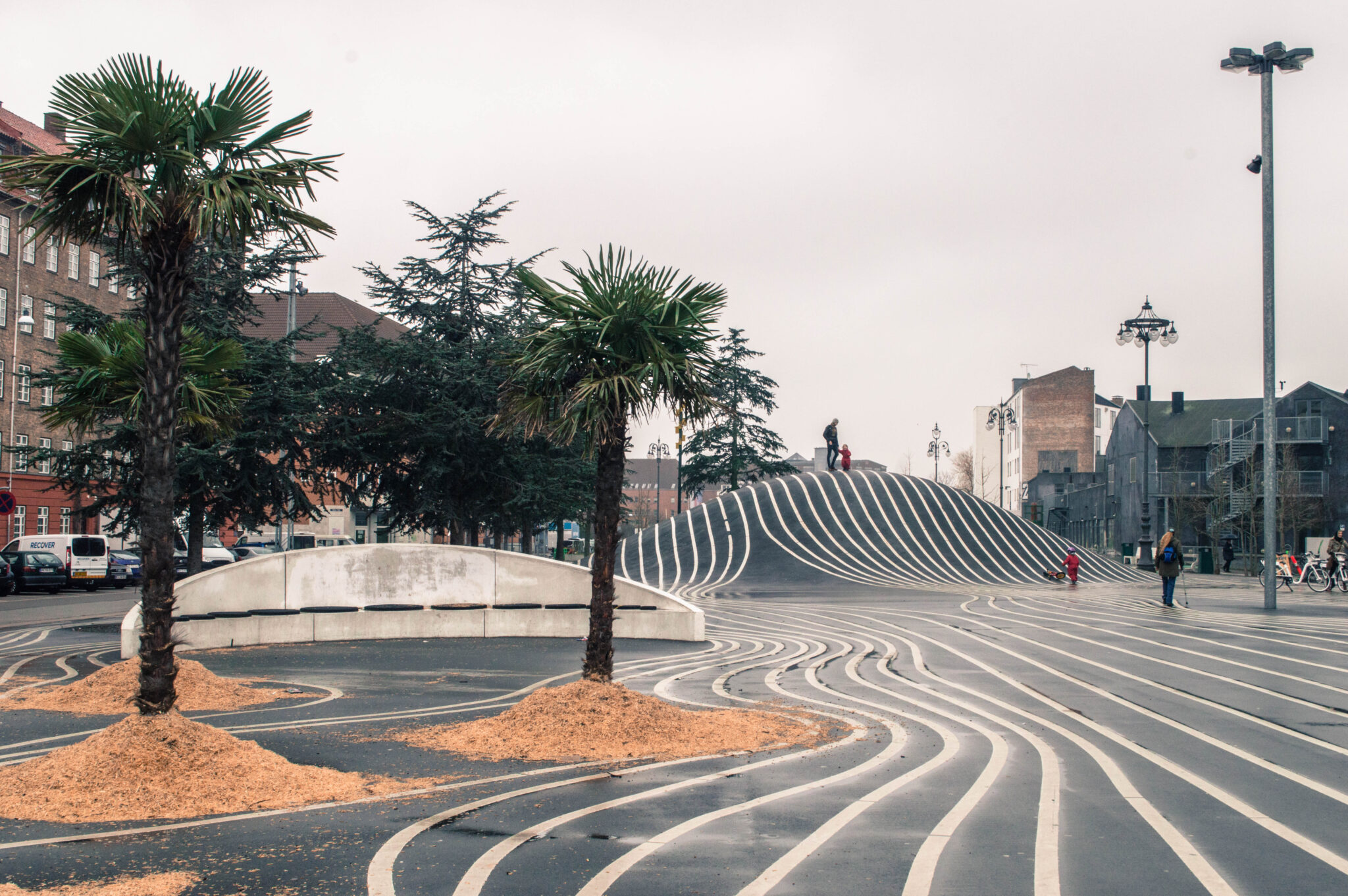 ---
Copenhagen was a wonderful city indeed. After experiencing the splendour of Danish life for a few short days, I'm starting to see why the Danes are so famously happy. Maybe I'll make the move there one day myself!
Alright now, over to you! Have I missed any of your favourite spots in Copenhagen? and if you've never been, which of these sights would you be most excited to see?