*FYI - this post may contain affiliate links, which means we earn a commission at no extra cost to you if you purchase from them. Also, as an Amazon Associate I earn from qualifying purchases. Check out our Privacy Policy and Disclosure. for more info.
When it comes to cities in England, few capture the imagination quite like Oxford.
Centuries-old libraries, historic pubs, and painfully beautiful architecture combine to create the perfect postcard of a city… and an urgent desire to look up mature student applications.
But there's a lot more to do in Oxford than just cosplay student and throw shade at Cambridge.
From stalking magical film locations to hopping museums until your legs cry for mercy, this post will capture the wide variety of unique and fun things to do in Oxford, England. I hope you're ready to go full nerd on this one.
1. Take a unique Oxford walking tour
When I say that Oxford is a HAVEN for nerdy walking tours, I really do mean it. Over the years, not only has this gorgeous city cultivated some of the most famous minds in English history, it has also been used as a filming location for countless productions.
… Which of course means there are plenty of cool ways to bring the city to life through a tour, whether you're interested in Harry Potter, C.S. Lewis, J.R.R. Tolkien or… pubs.
Here are some interesting and unique walking tours you can book for your Oxford trip: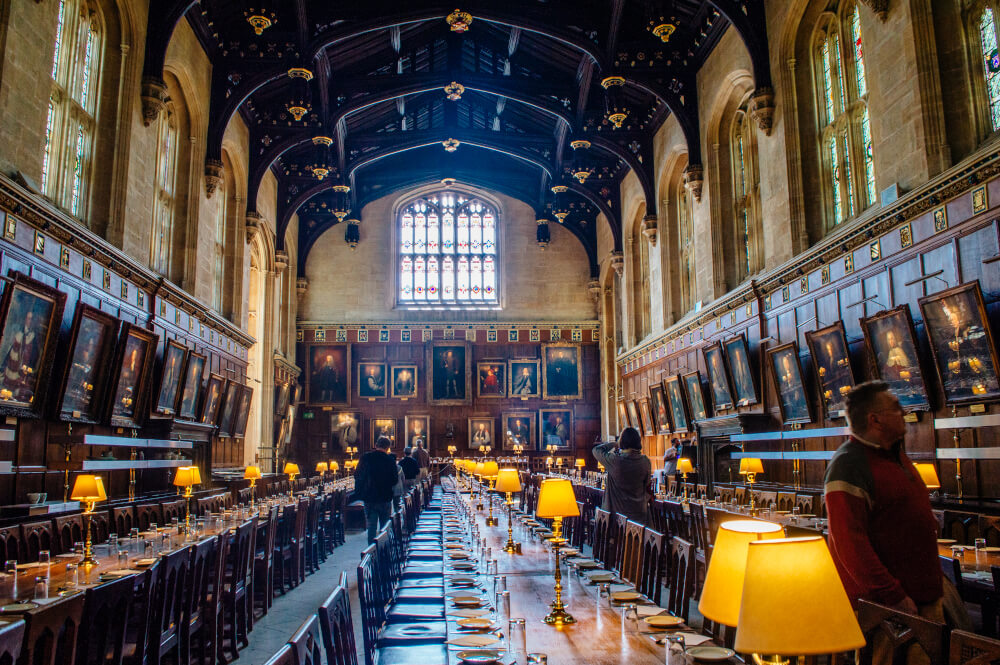 2. Go punting
Punting along the River Cherwell may well be one of the most quintessential of Oxford activities, best of all when you can hire a student to do all the hard work for you, like in this special guided punting tour.
What is punting exactly? Long story short, it's a whimsical mode of transport that involves a flat-bottomed boat that navigates shallow waters, steered only by a long pole and nice, strong arms.
You can of course attempt this feat on your own, but there's no shame in outsourcing the arm-work so you can sit back and enjoy the views.
3. Enjoy an afternoon tea river cruise
If punting doesn't sound like your ideal way to explore Oxford's waterways, let me introduce you to a much more delicious alternative: a 1.5h afternoon tea river cruise that shows you the most picturesque corners of Oxford while stuffing you with scones!
Or if you're looking to splurge, you can book this three course river cruise for dinner instead.
4. Prance down Oxford's prettiest pastel street
Holywell Street is easily the prettiest street in Oxford, at least if you love seeing houses painted in soft pastel shades!
This street is located right near New College and around the corner from the Bodleian Library, so it's easy to pop down during a day trip to Oxford.
There are some gorgeous old sandstone buildings as well as the pastel houses, and it just makes a great spot for some Instagram snaps in between visiting other Oxford attractions.
Fun fact: J. R. R. Tolkien lived at 99 Holywell Street between 1950 and 1953!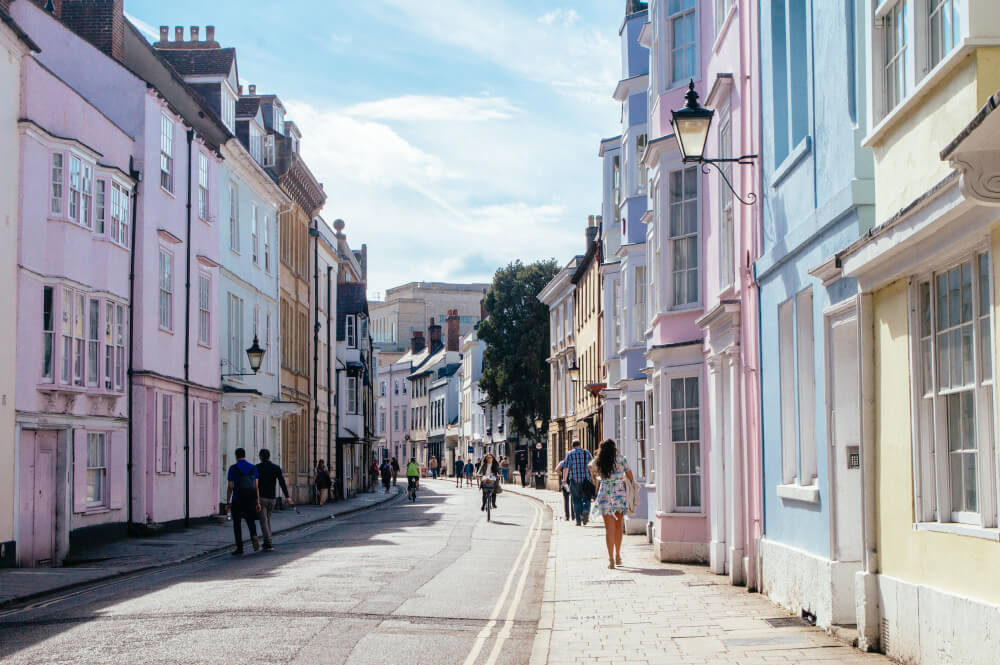 5. Visit the Bodleian Library and Radcliffe Camera
Any list of cool things to see in Oxford has to include the Bodleian Library as it's one of the most famous (and beautiful) libraries in the world.
A number of buildings make up the Bodleian Library, including another well-known icon: the round neo-classical Radcliffe Camera building which serves as a swanky reading room.
But the most exciting function of the library has little to do with reading, but rather film production. Interior parts of the Bodleian Library have been used many a time over the years for various famous productions, including ones that likely shaped your childhood.
For instance, the Divinity School was once used as the Hogwarts hospital wing in Harry Potter, while Duke Humfrey's library played the dutiful role of (you guessed it) Hogwarts Library. Fans of the books and/or TV series A Discovery of Witches will also be interested to visit the Bodleian!
So, if you want to go full nerd, one of the best things to do at Oxford is pay the Bodleian Library (and all its buildings) a visit.
PRACTICAL INFORMATION FOR VISITING: It is free to visit Blackwell Hall and any exhibitions at the Bodleian Library. To enter the Divinity School you need to pay £2.50 per person and it's best to book your time slot online beforehand. You can only visit the interior of The Bodleian Old Library and Radcliffe Camera on a guided library tour, which takes half an hour and costs £9 per person.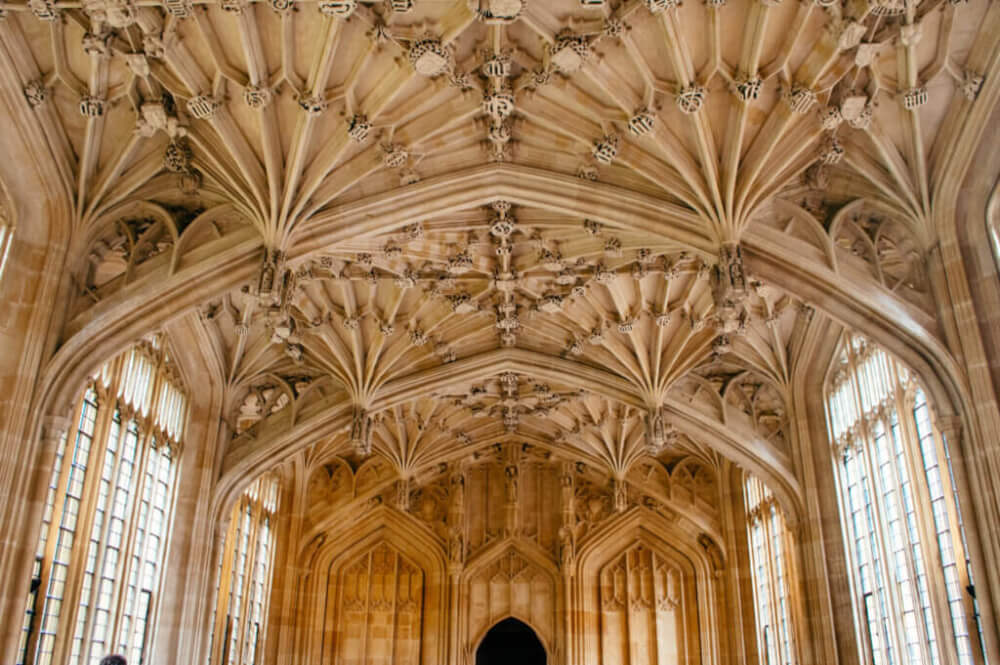 6. Admire the views from St Mary the Virgin Church
Love dreamy photo opps? Well, another one of the best things to do in Oxford is get up high to see the beautiful 'dreaming spires' and the best place to do this is at St Mary the Virgin Church.
This church is located right in the heart of where Oxford grew up as a university city and its tall spire is also one of the most beautiful in England, with epic views that will instantly make you giddy.
PS: If you grew up loving the Chronicles of Narnia by C.S. Lewis then you will also want to go down the side alley called St Mary's Passage to see the wooden door bearing a lion and flanked by fauns which is thought to have inspired him when writing about the wardrobe in The Lion, the Witch and the Wardrobe.
PRACTICAL INFORMATION FOR VISITING: It's free to enter the church but you will need to pay £5 if you want to climb the tower.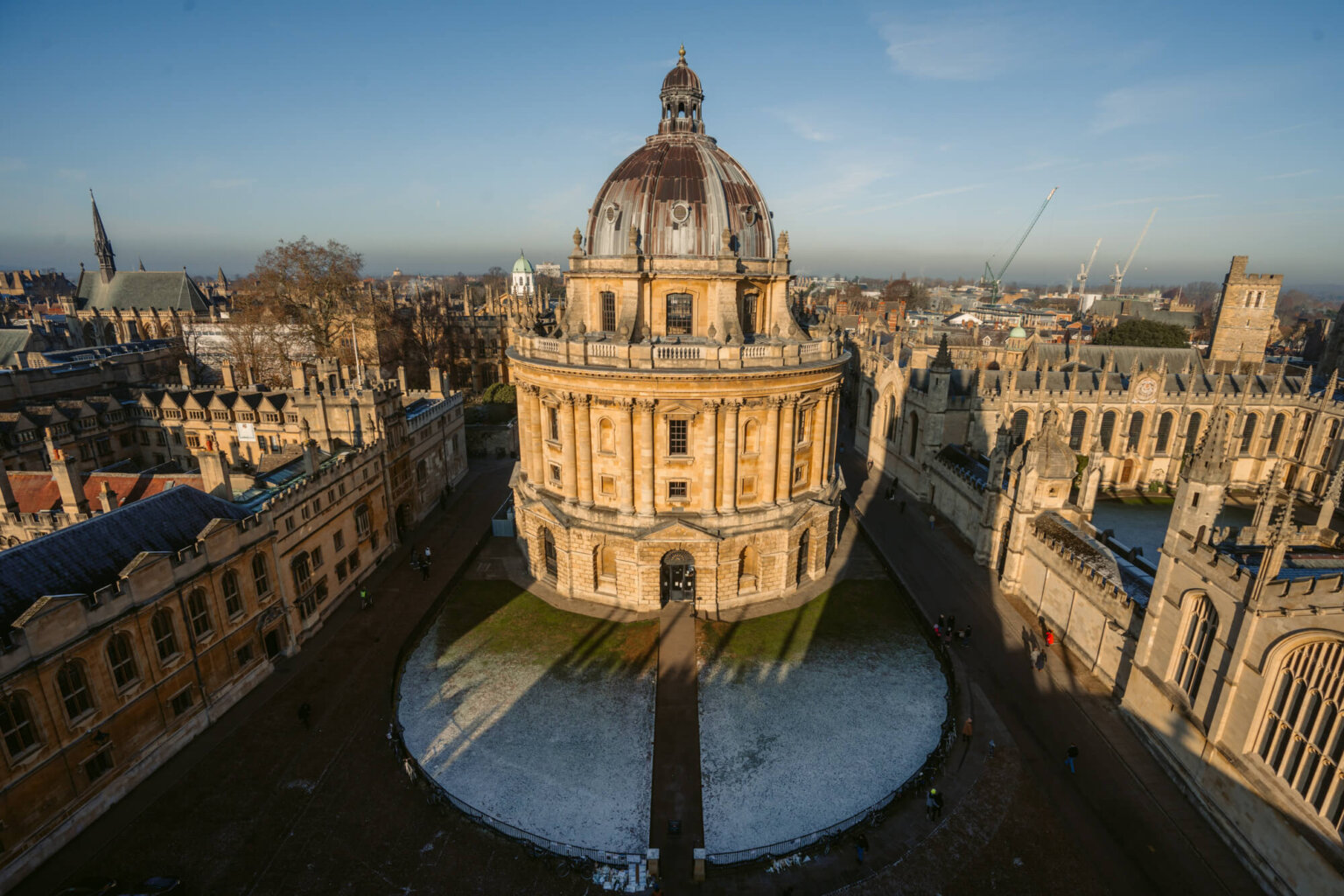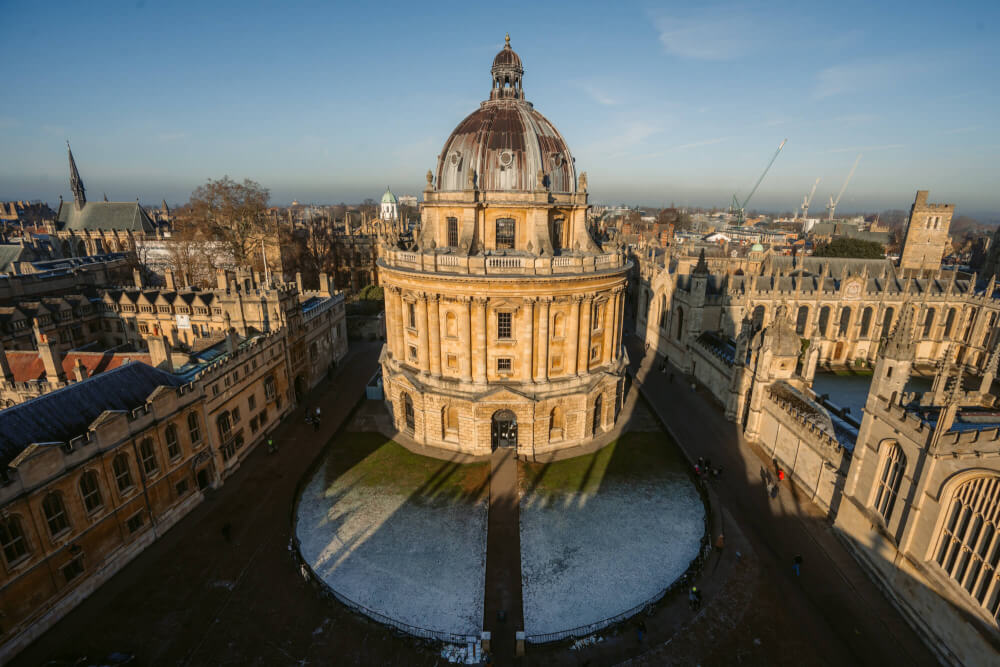 7. Walk underneath the Bridge of Sighs
Better known as the famous Oxford 'Bridge of Sighs', Hertford Bridge is a gorgeous stone construction that connects two sections of Hertford College.
There are a number of stories behind why it's called the "Bridge of Sighs," although the most obvious is that it does resemble the more famous Bridge of Sighs in Venice. It's also theorised that students often walk across the bridge sighing after receiving their exam results!
No matter the name, it's a popular sight in Oxford for photos, especially because it has appeared in many movies like "X-Men: First Class." So, be sure to stop by for a look at this iconic Oxford must-see!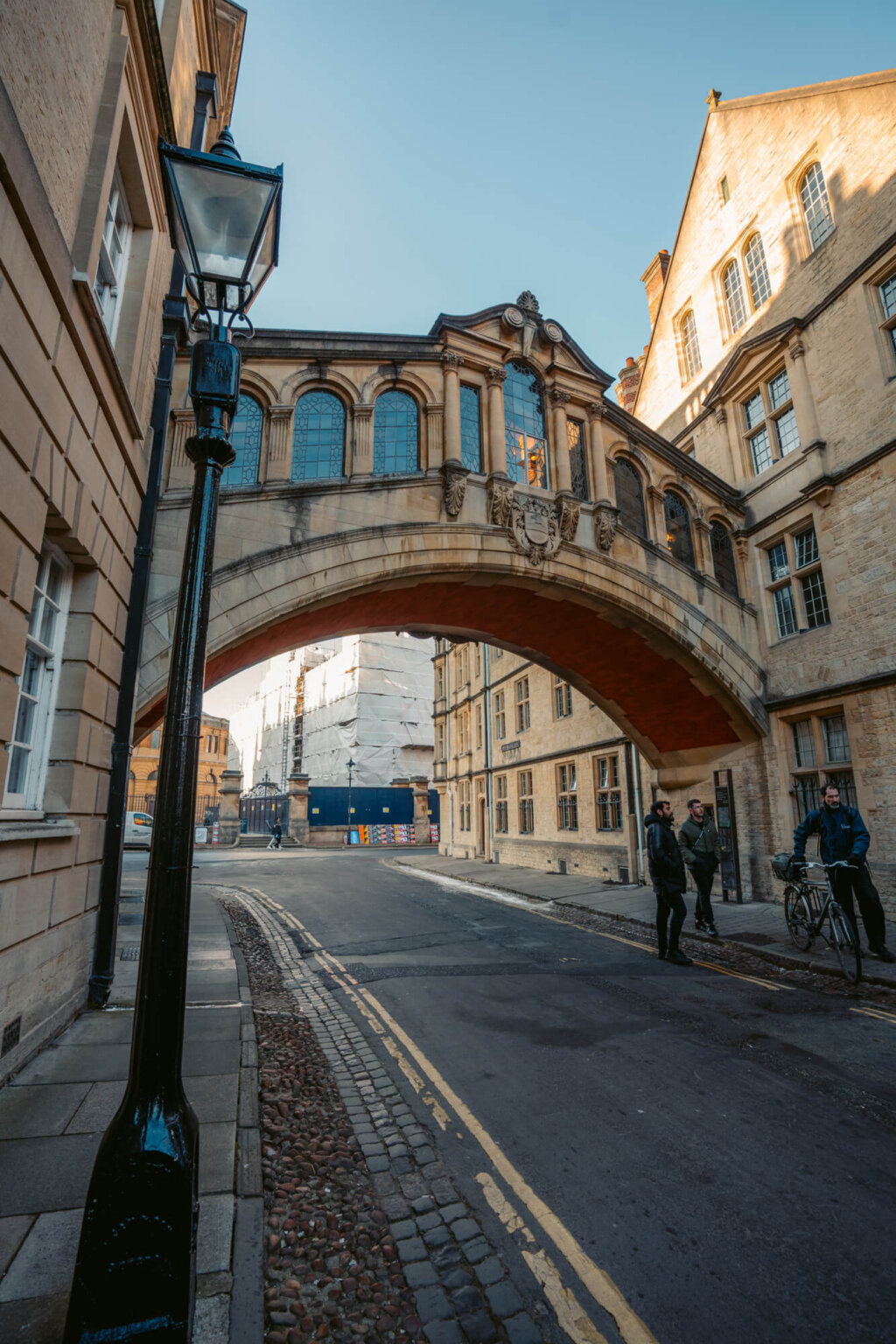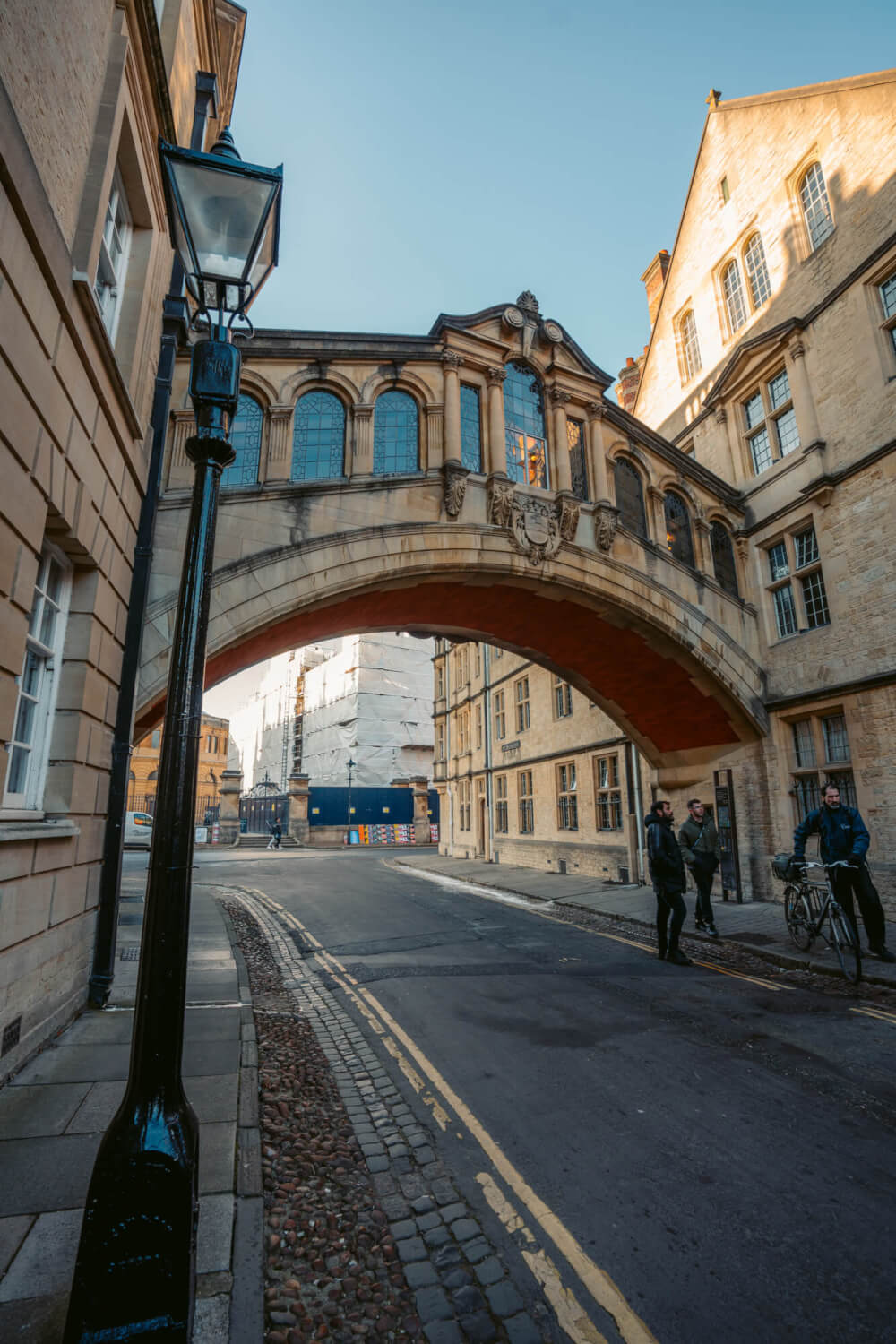 8. Frolic through the Oxford Botanic Gardens & Arboretum
When you need a break from all the high-minded university attractions in Oxford, head to the gorgeous Oxford Botanic Gardens & Arboretum!
Located opposite Magdalen College and sitting next to the River Cherwell, this is the oldest botanic garden in the UK, first founded in 1621. Today it is a lovely place to relax and see rare plants from all over the world, including inside some stunning glasshouses.
And, like so many parts of Oxford, there are some literary locations to find amongst the different sections of the garden, including a Cheshire Cat from Alice in Wonderland as well as Lyra and Will's bench from the His Dark Materials book/TV series.
PRACTICAL INFORMATION FOR VISITING: The Oxford Botanic Gardens & Arboretum are open every day from 10am until 5pm (last entry at 4pm) and tickets cost 6.30 GBP for adults. Children under 16 can visit for free if accompanied by an adult.
9. Relive your childhood at the Story Museum
Whether you're visiting with kids in tow or are just a child at heart, visiting the Story Museum is another one of the top fun things to do in Oxford.
The Story Museum is a unique interactive experience that focuses on all kinds of stories, from comic books and novels to TV and film.
There are some really whimsical exhibitions here where stories come alive in a whispering wood, and anyone who's a fan of Narnia or Alice in Wonderland will be able to reminisce on these beloved classics.
This is an excellent Oxford attraction to visit with kids, but even adults will find it fascinating, particularly if you're into folklore or mythology. Past temporary exhibits have included props and costumes from the BBC production of His Dark Materials.
PRACTICAL INFORMATION FOR VISITING: The Story Museum is open every day from 9.30am until 5.30pm (until 4.30pm on Thursday and Friday). Tickets cost 12 GBP for the main galleries but check the website for prices for special exhibits or events.
10. Visit the Oxford University Natural History Museum
Of course, there are many excellent educational activities in Oxford, it's a university city after all, but one of the most interesting of these is the university's Natural History Museum.
This fascinating museum is filled with animal (including dinosaur) skeletons and other cool specimens on display in glass cases, plus the entire building is also a stunning example of neo-Gothic architecture.
In the beautiful main exhibition hall, there's a glass roof supported by cast iron pillars and arcades running around the two floors above. You can also see statues of famous scientists, including Aristotle and Darwin.
PRACTICAL INFORMATION FOR VISITING: The Oxford University Museum of Natural History is open every day from 10am until 5pm (except Christmas Eve, Christmas Day and Boxing Day). It's free to visit!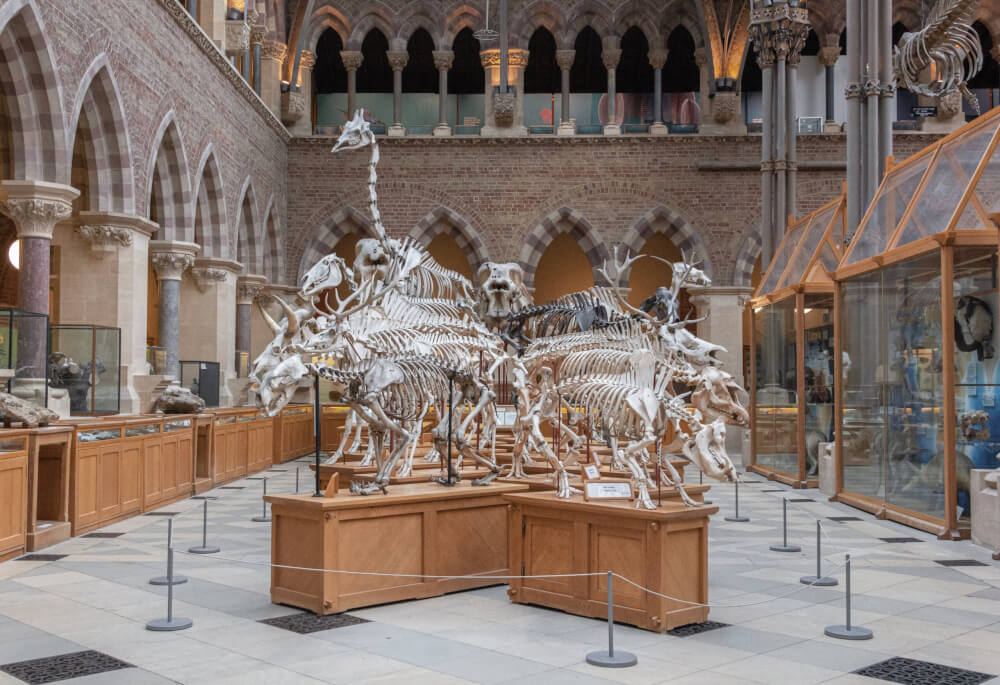 11. Marvel at the Pitt Rivers Museum
Next door to the Natural History Museum is the Pitt Rivers Museum, another breathtaking Oxford attraction, and well worth a visit if you're in the area.
The Pitt Rivers Museum focuses on archaeology and anthropology, with more than 500,000 items from all around the world showing human history through the ages. Everything is on display in one big room filled with glass display cases of all sorts of fascinating objects.
The most famous item on display here is the Haida house post, an 11.36 metre-high totem pole from Graham Island, BC, Canada. Don't miss it!
PRACTICAL INFORMATION FOR VISITING: The Pitt Rivers Museum is free to visit. It's open on Mondays from midday until 5pm and Tuesday to Sunday (plus Bank Holiday Mondays) from 10am until 5pm.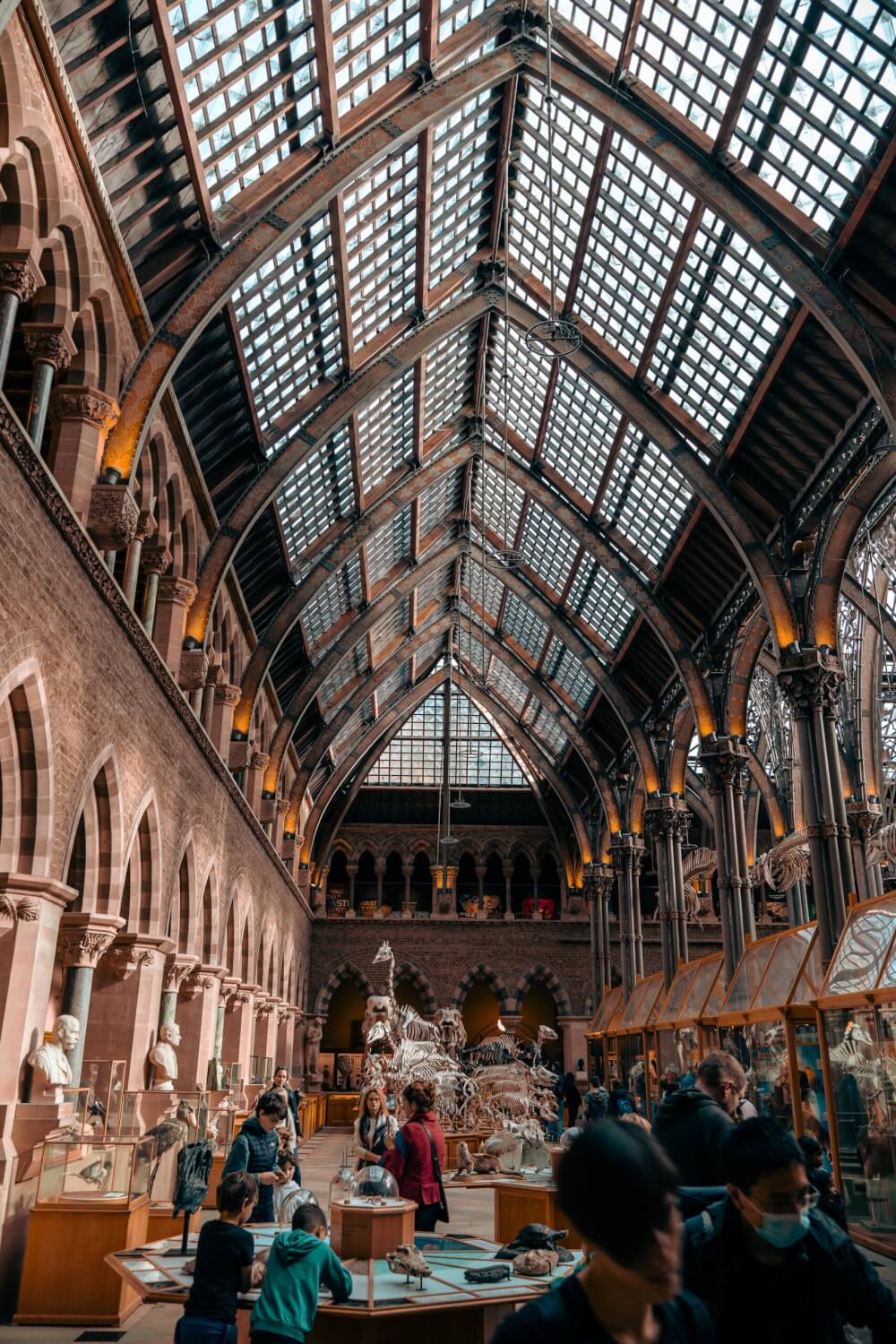 12. Have a pint at the Turf Tavern
There are a number of excellent pubs in Oxford for when you need a break from sightseeing, but if it's an iconic drinking hole you're after, look no further than the Turf Tavern.
Located near the Bodleian Library and Bridge of Sighs, the Turf Tavern has been around since the 13th century and has always been popular with Oxford students, including some very notable names.
Famous frequenters of this pub include Richard Burton, Tony Blair, C. S. Lewis, Margaret Thatcher, Stephen Hawking and Bill Clinton, while the former Australian Prime Minister Bob Hawke supposedly set a Guinness World Record here in 1954. His supreme feat? Drinking a yard glass of ale in 11 seconds! Maybe you could beat his record?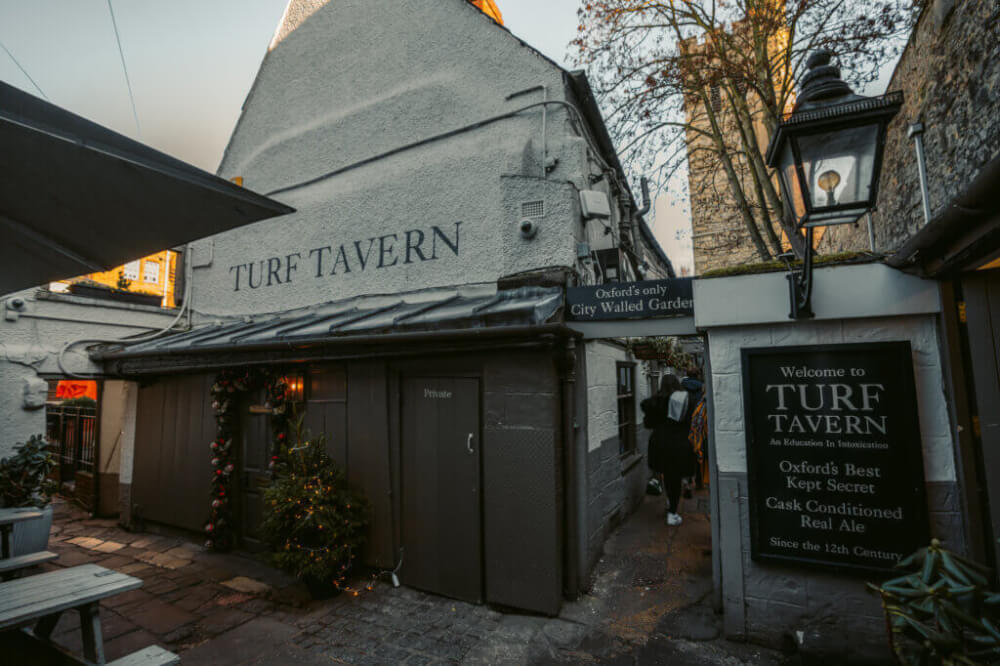 13. Pretend you're at Hogwarts at Christ Church College
One of the top things to do in Oxford for Harry Potter or Alice in Wonderland fans is to visit Christ Church College.
Christ Church is one of the largest of Oxford's colleges, the only college with its own cathedral and one of the most popular for visitors to explore. Why? Well, not only does it boast droolworthy interiors, it also happens to have been a Hogwarts filming location for the first two Harry Potter films, with a dining hall said to have inspired the Great Hall itself.
If that's not enough, Alice in Wonderland author Lewis Carroll attended Christ Church College as well and there are a number of sections which are said to have inspired his writing, particularly the stunning gardens.
Other must-see sights here include the largest quadrangle in Oxford and the famous bell tower called Tom Tower which was designed by Sir Christopher Wren – the same icon who designed St Paul's Cathedral in London.
PRACTICAL INFORMATION FOR VISITING: You absolutely need to book your timed ticket in advance online to enter Christ Church College. There may also be certain parts off-limits to visitors (as it's a working college and cathedral) so make sure you check carefully before making your booking.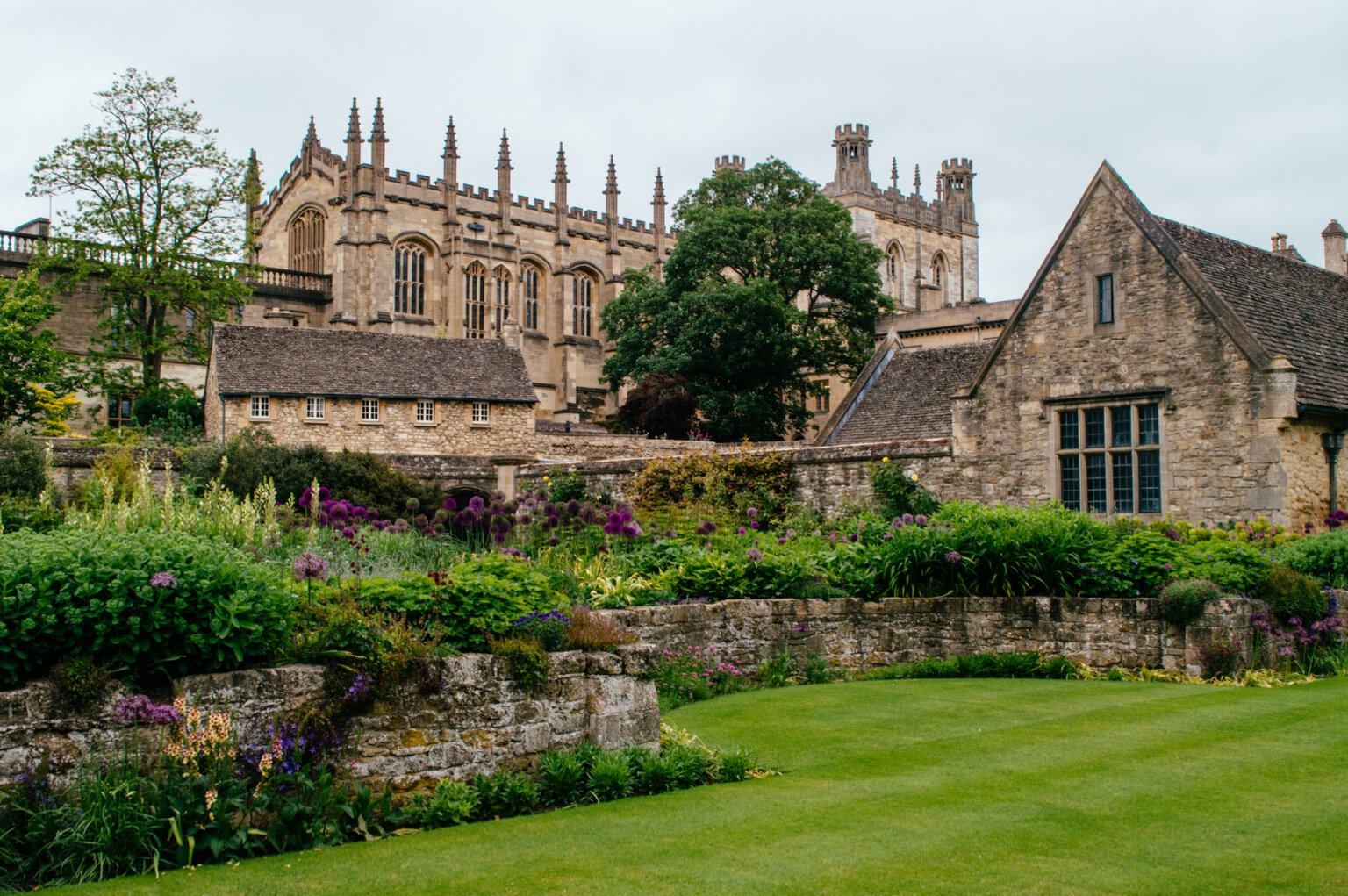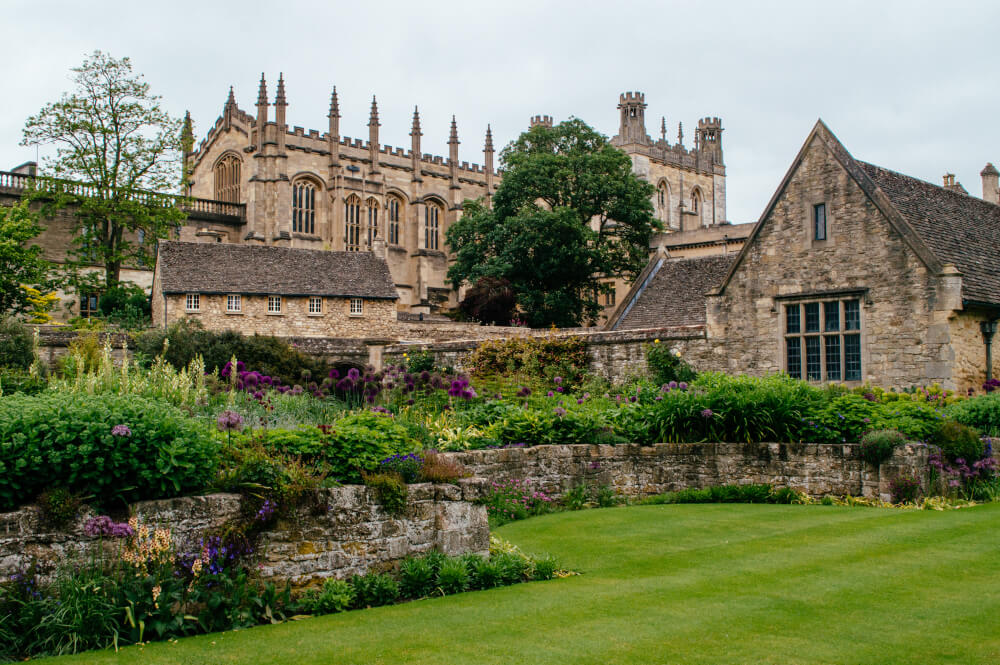 14. Explore the Ashmolean Museum of Art and Archaeology
The Ashmolean Museum of Art and Archaeology is the oldest public museum in the United Kingdom as well as the second oldest university museum in the world, and a really interesting destination to visit.
It was created when Elias Ashmole donated his cabinet of curiosities to the university in 1677. This original collection consisted of antique coins, books, engravings, geological specimens, and zoological specimens, which have been added to over the years with more art and archaeology.
A visit here is a must while you're in Oxford and want to see a little bit of everything, from ancient Egyptian artefacts to modern art. There's also a lovely rooftop restaurant where you can have some refreshments while enjoying the views over Oxford.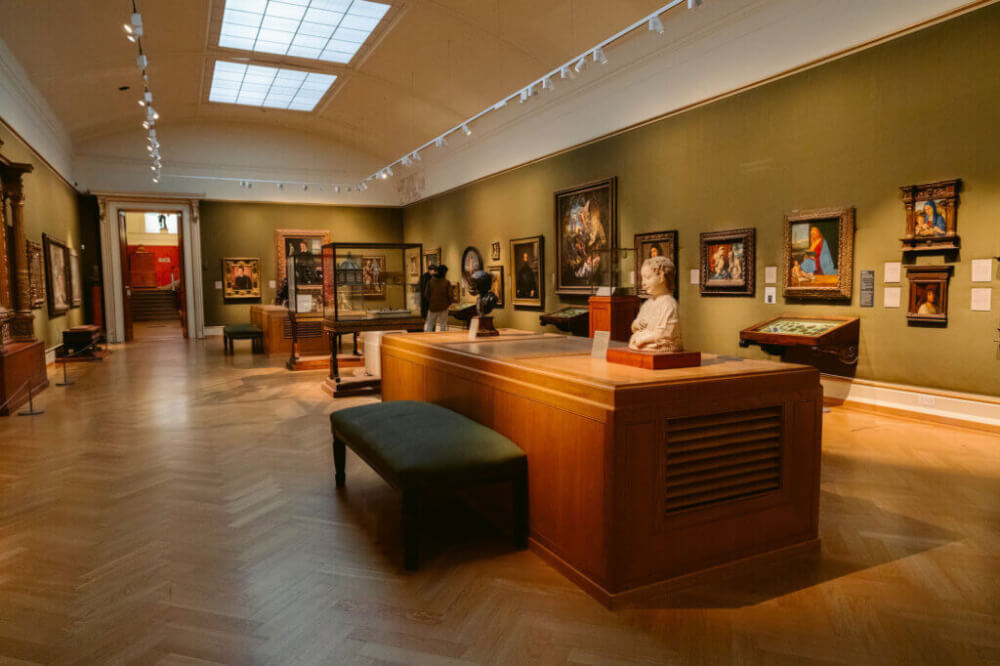 15. See a show at the Sheldonian Theatre
The Sheldonian Theatre is another architectural marvel that was designed by Sir Christopher Wren, although this time he created something that looked like a Roman theatre rather than the more Gothic styles seen throughout Oxford.
All of Oxford University's graduation and degree ceremonies are held here, but it's also used for music concerts and lectures when there aren't official university events on.
While it would be particularly cool to see a performance here, you can also visit for a guided tour if you just want to see the interior and learn more about the building.
Make sure you pay attention to the stunning ceiling fresco by Robert Streater, which is meant to illustrate "truth descending on the arts and sciences to expel ignorance from the university".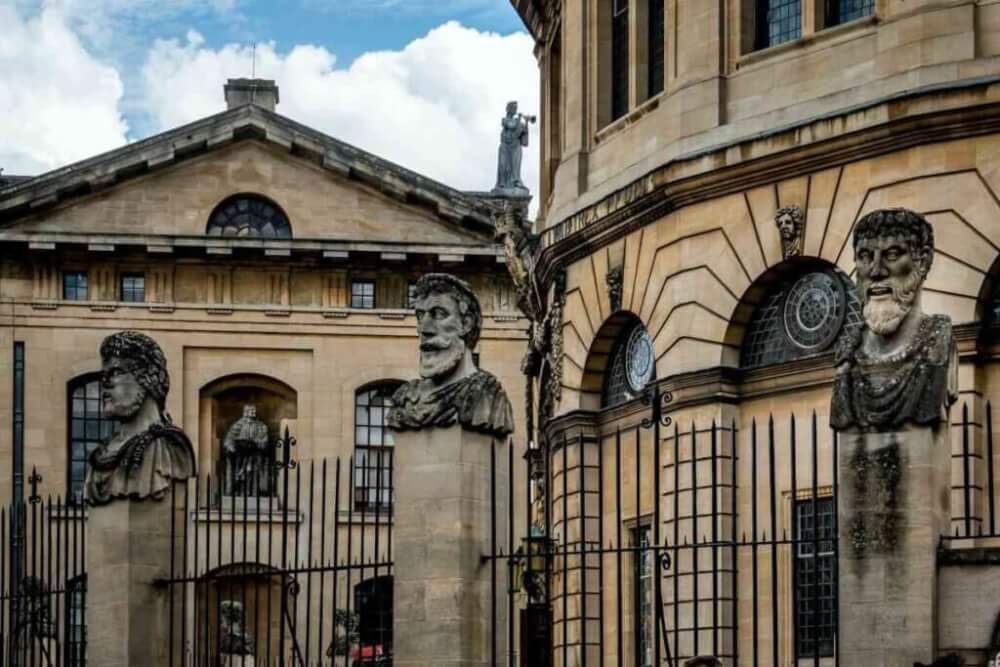 16. Explore New College
Another one of the beautiful university colleges worth exploring at Oxford is New College, which has also had its share of screentime in film and television.
Despite its name, New College is actually one of the oldest university colleges in Oxford, founded by William of Wykeham in 1379. At the time of construction, it was the largest of all the other colleges and even today it's considered to be one of the most beautiful colleges in the city.
Since it was built to encompass part of the old city walls it does look a bit like a castle, and the gardens surrounding it are particularly gorgeous.
As for geekier street cred, shots of New College stood in for the fictional Jordan College in the BBC series His Dark Materials and parts of the college were also used to depict Hogwarts in the Harry Potter films.
PRACTICAL INFORMATION FOR VISITING: It costs 8 GBP for adult tickets to visit New College. Check the website for their opening hours as times vary throughout the year.
17. Go back in time at Oxford Castle and Prison
Make sure you check out Oxford Castle if you're looking for things to do in Oxford that aren't related to the university!
This partly ruined Norman castle was constructed by William the Conqueror on top of an older wooden castle and later served as the city's prison. Today it's a Grade I listed monument, a museum and a hotel, so you can even stay 'in the castle' while you're visiting Oxford.
If you're not staying at the Malmaison Oxford it is very fun to visit the castle museum and explore sights like the underground crypt. Costumed actors add to the experience and it's a great way to learn more about the history of Oxford aside from the university attractions.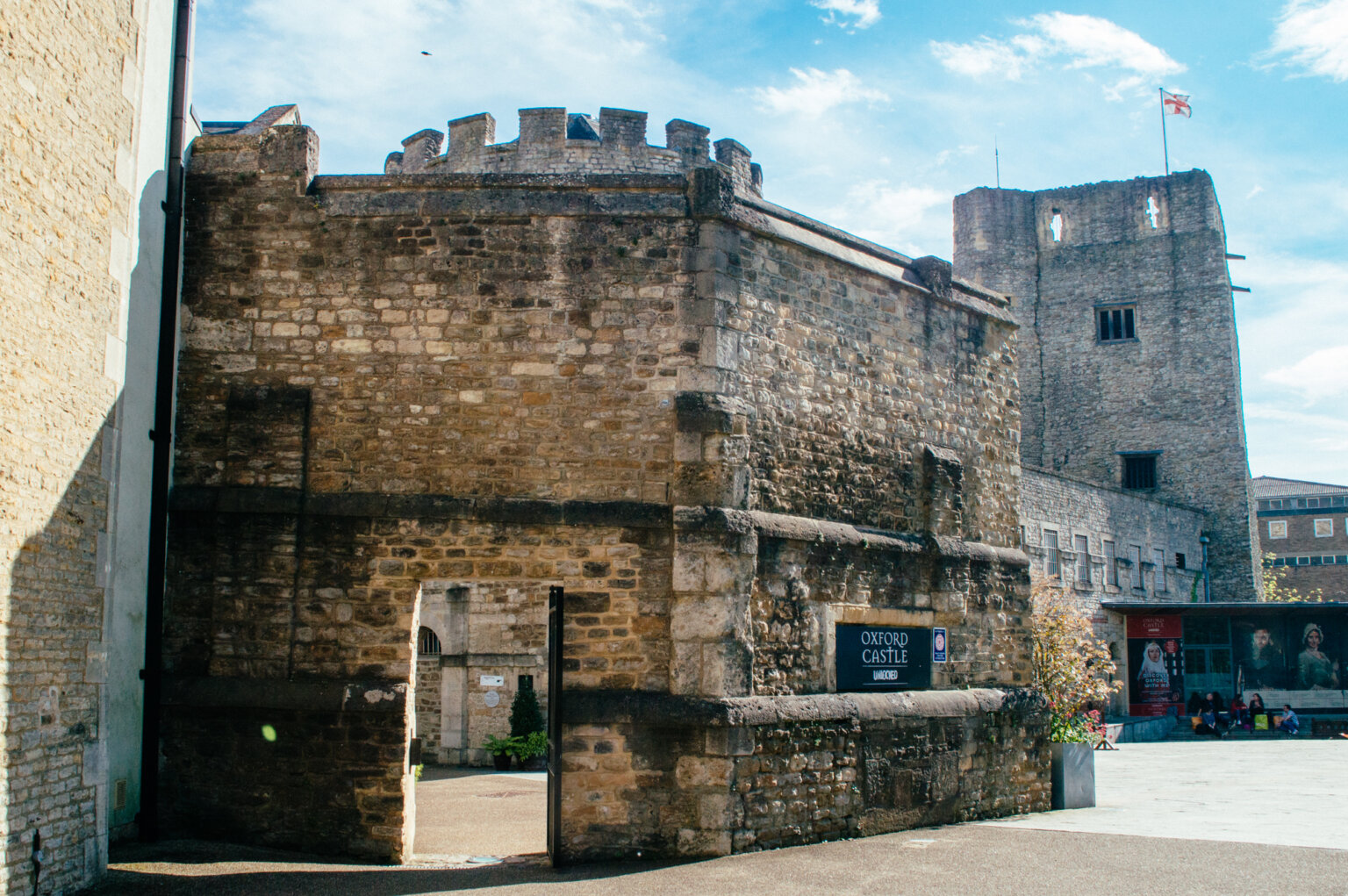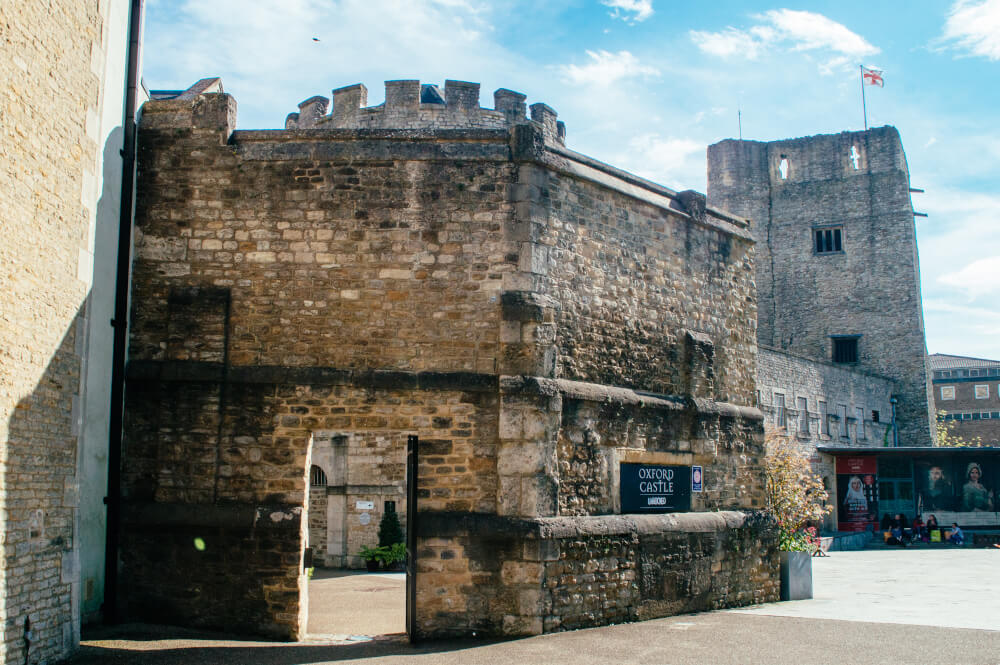 18. Browse Blackwell's Bookshop
Any bookworm heading to Oxford will want to visit the famous (and huge) Blackwell's Bookshop, which also holds a Guinness World Record for the biggest bookselling room in the world!
Blackwell's was originally founded here in Oxford in 1879 and is now a well-known British academic book chain, but the original shop is the most fascinating. The Guinness Record holding room is the Norrington Room, which was extended into the basement to make more space as the bookshop became more popular.
Today this room contains five whole kilometres of shelving, with more than 150,000 books to browse through! You could easily spend the whole day here, but don't forget the other things there are to see in Oxford too!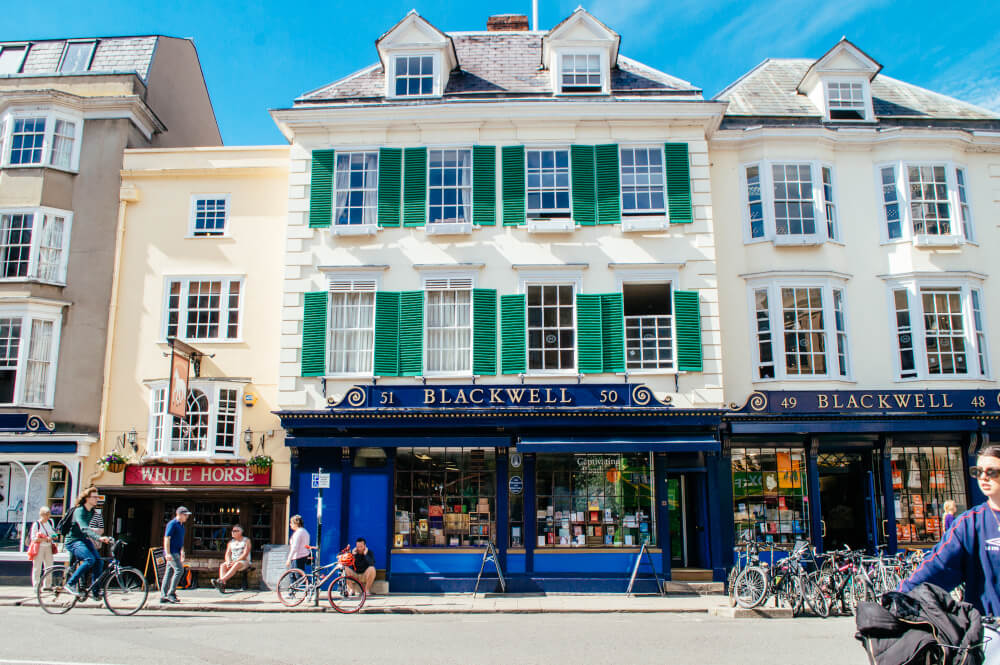 19. Admire pretty Magdalen College
Admittedly, all the colleges at Oxford are beautiful but another particularly pretty one to visit is Magdalen College, which is pronounced like 'Mawdlin', as in "mawdlin this pronunciation through a silly example".
This college is one of the wealthiest in Oxford, with a famous bell tower and choir that sings from the top of the tower at 6am every May Morning (May Day), which would be incredible to hear if you timed your trip for it. Otherwise, for the other 364 days of the year, you can attend daily Evensong services in the chapel.
The grounds of Magdalen College are also stunning, with a lovely walk known as Addison's Walk which goes all around a flood meadow, as well as an entire deer park with fallow deer grazing.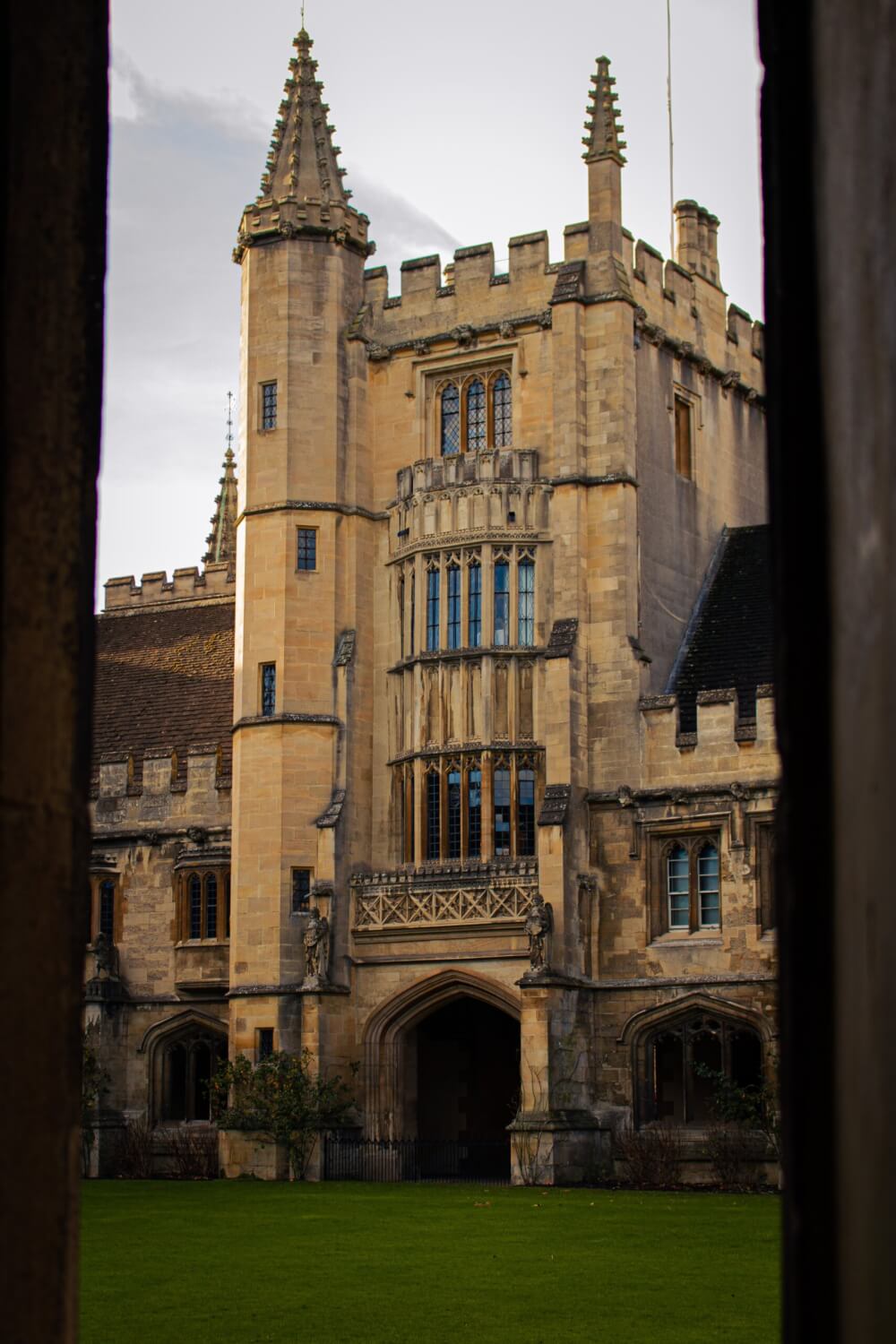 20. Experience the Covered Market
For one of the more magical things to do in Oxford (which is saying a lot), I can highly recommend a visit the Oxford's Covered Market.
Known as one of the oldest continually operating markets in the country, it makes a great spot for grabbing some grub or perhaps indulging in some retail therapy.
Once upon a time, is function was primarily as a produce market, but these days you'll find lots of lovely boutique stalls alongside the traditional flower, meat, fish and vegetable grocers. Plus plenty of delicious places to grab a bite.
There are many excellent food stalls from around the world here, as well as ones selling British cuisine like the special Oxford sausage. Make sure you visit on an empty stomach if you want to really enjoy all the cakes, smoothies, chocolate, pizza and other dishes available.
Don't say I didn't warn you.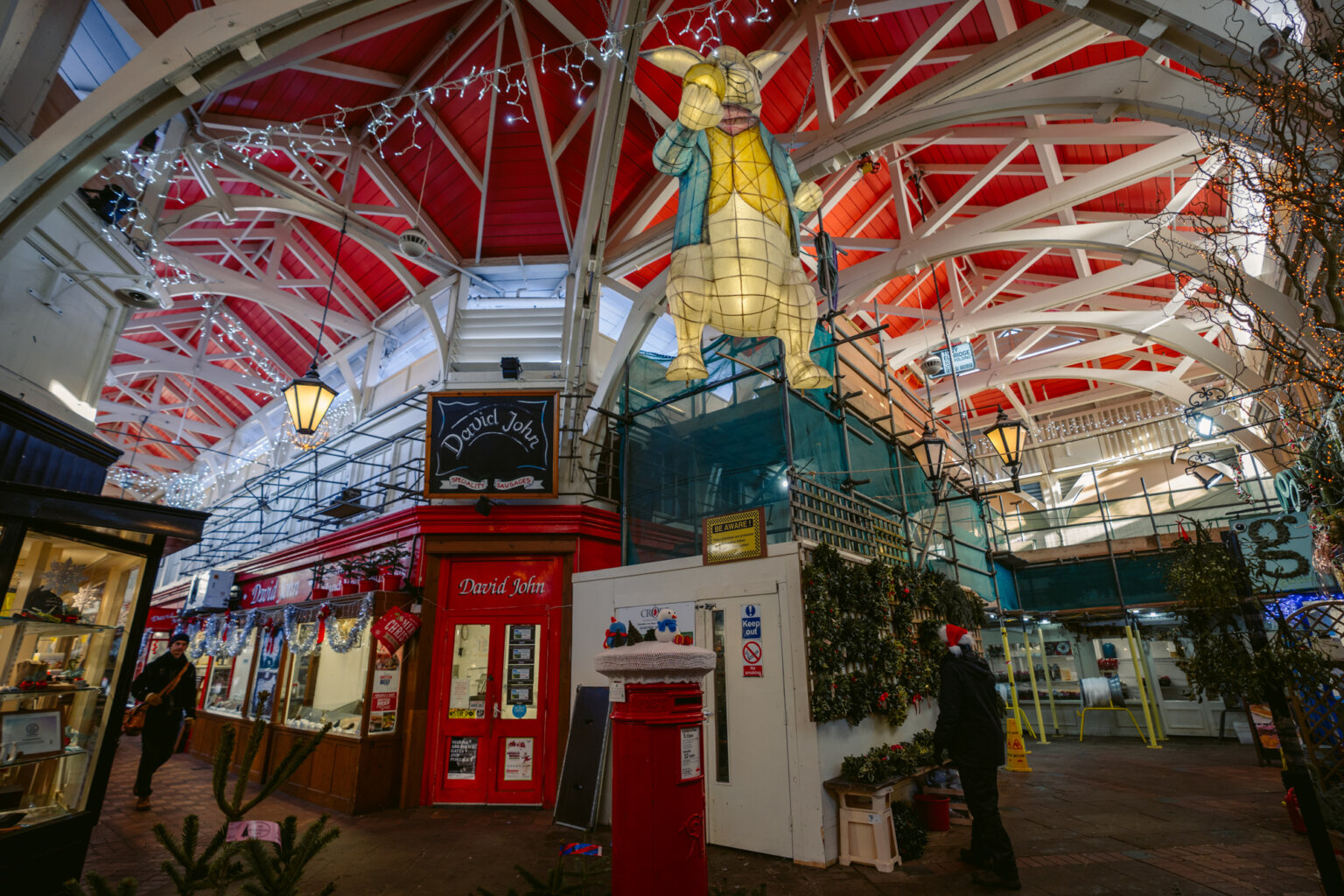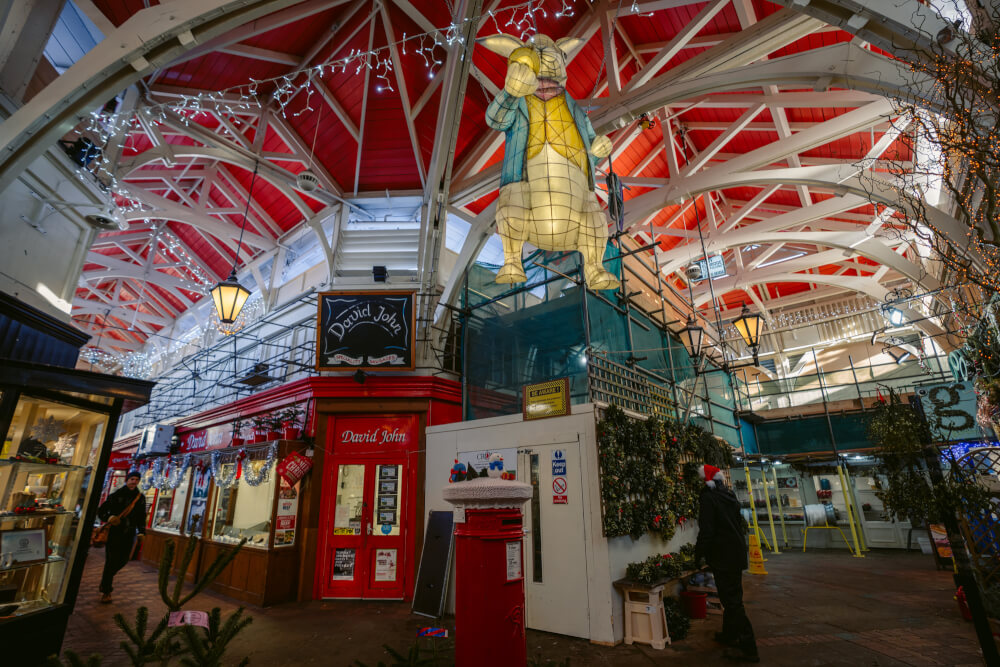 21. Nerd out at the History of Science Museum
The History of Science Museum is the oldest surviving purpose-built museum in the world and is filled with fascinating objects used in the sciences from antiquity until modern times.
Housed inside the original Ashmolean Museum building, here you'll find hundreds of objects from all the different branches of science on display; from mathematics and astronomy to navigation, chemistry, medicine and surveying.
Even if you're not particularly sciencey, this is a fascinating spot to lurk and admire all the old clocks, prints, sundials, instruments, books and other items, including a blackboard that Einstein wrote on when he was giving a lecture at the university!
PRACTICAL INFORMATION FOR VISITING: The History of Science Museum is open Tuesday – Sunday from midday until 5pm and is free to visit, but donations are always welcome.
22. Wander through Jericho
One of the best free things to do in Oxford is to wander through the neighbourhood known as Jericho, which is located north of the city centre.
Jericho used to be an industrial area of Oxford, and was once home to the city's Red Light District, but is now a really hip and happening area filled with pubs, bars, restaurants and shops. Many of the buildings are really colourful and if you wander along the canal you'll see plenty of cool barges moored or sailing along.
This is one of the best parts of Oxford for nightlife and entertainment, make sure you also check out the arthouse cinema known as the Phoenix Picturehouse for something a little different.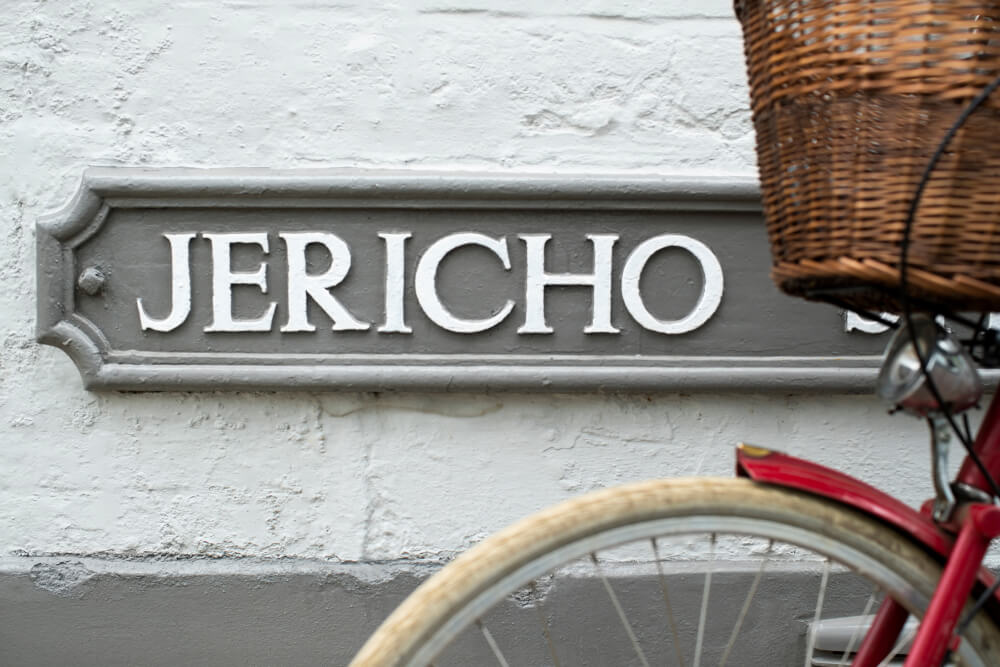 23. See the unique wall decorations at Bear Inn
If you're looking for more quirky stuff to do in Oxford, head to the Bear Inn for a drink or meal and to marvel at one of the weirdest wall decorations you'll ever see in a pub!
In the 1950s, the landlord of the Bear Inn started an unusual tradition of swapping a snipped necktie from patrons in exchange for a beer, and today there are more than 4,500 of these neckties lining the walls of the pub.
You can't get a beer in exchange for a tie anymore, unfortunately, but it's a very neat spot to have a drink and see where each tie around the wall came from, as they all have labels to tell you about their origin.
24. Find Tolkien's grave at Wolvercote Cemetery
Many fans of The Lord of the Rings and The Hobbit make the pilgrimage to Oxford, as this is where author J. R. R. Tolkien lived and worked for many years, as well as where he is now buried.
The grave of both Tolkien and his wife Edith is located in Wolvercote Cemetery, which is located a bit further north of Jericho. Their gravestone is also marked with the names Beren and Lúthien, who were two characters from Tolkien's work with an epic love story, and he always referred to Edith as his Lúthien.
Aside from seeing this romantic memorial, Wolvercote Cemetery is really beautiful and quite unusual in that it accepts the burial of people from many different faiths.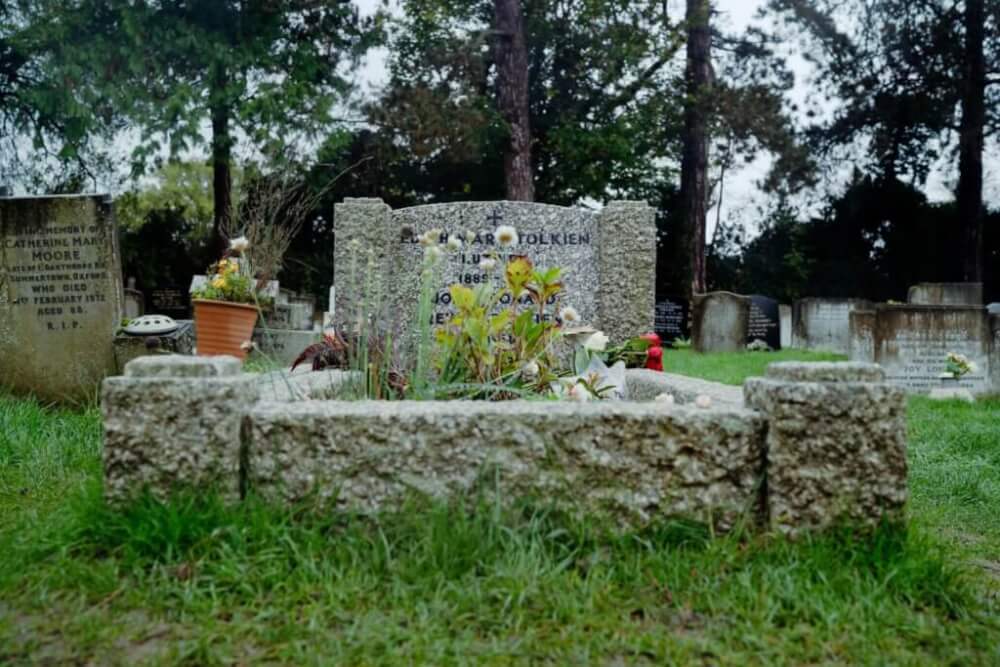 25. Join a tasting tour at Oxford Artisan Distillery
I've mentioned some great bars in Oxford if you want a pint of beer, but if you prefer drinking spirits then you should visit the Oxford Artisan Distillery.
This is the first distillery in the city and they distill a variety of different drinks, including gin, whiskey, vodka and liqueurs. You can just visit the shop to purchase whatever takes your fancy or join one of their guided tours to see behind the scenes how they distill drinks from local grains.
26. Do a dreamy day tour of the Cotswolds
One of my favourite places to visit in England is a dreamy area known as the Cotswolds, famed for its storybook villages made of buttery limestone and postcard-perfect photo opps along every winding turn.
And while a day trip from London to see the Cotswolds is a bit too ambitious for my liking, Oxford makes a much closer base, giving you more time to ooh and ahh your way around all the most beautiful Cotswold towns and villages that the area has to offer.
The best way to explore the Cotswolds is definitely by car, because some of the most charming villages aren't well served by public transport. Don't worry though – there are plenty of day tours from Oxford that you can book which make this easy, even if you're not planning on renting a car.
Click here to check prices and availability.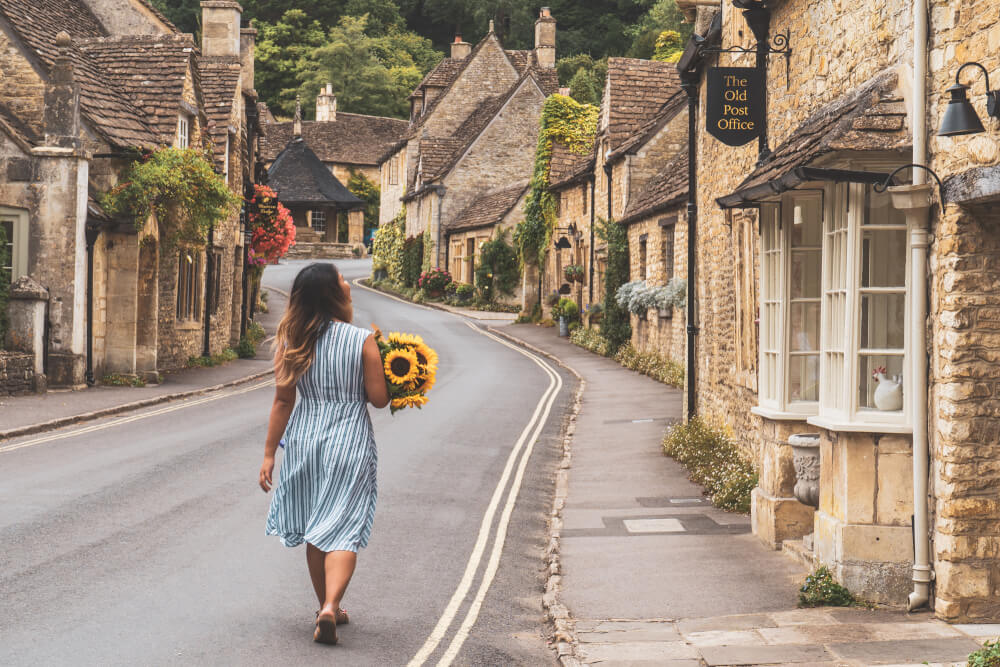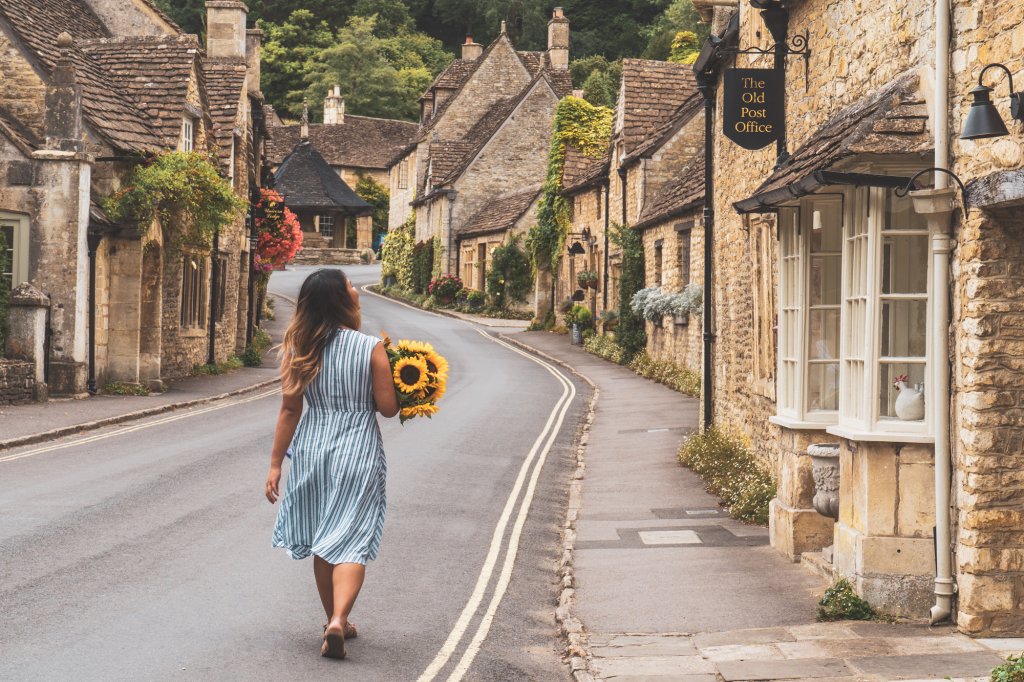 27. Venture out to Blenheim Palace
While not in Oxford proper, one of the most beautiful stately homes in England can be found a short bus ride away, so I had to include it!
Blenheim Palace is the only country house in England to bear the title of Palace, without belonging to a royal or a bishop and it's also a UNESCO World Heritage Site. While it's most famous for being the birthplace of Sir Winston Churchill, it's simply stunning to visit here and wander through the opulent rooms pretending you're a princess.
There's also a magnificent English landscape garden surrounding the palace, complete with butterfly house and at Christmas, a pretty epic market and light show are held here as well!
PRACTICAL INFORMATION FOR VISITING: Check the website ahead of your visit for opening information, as the palace is occasionally closed for private events and opening times vary throughout the year. Tickets aren't cheap, at 35.50 GBP for adults but they are valid for a year so you can visit more than once.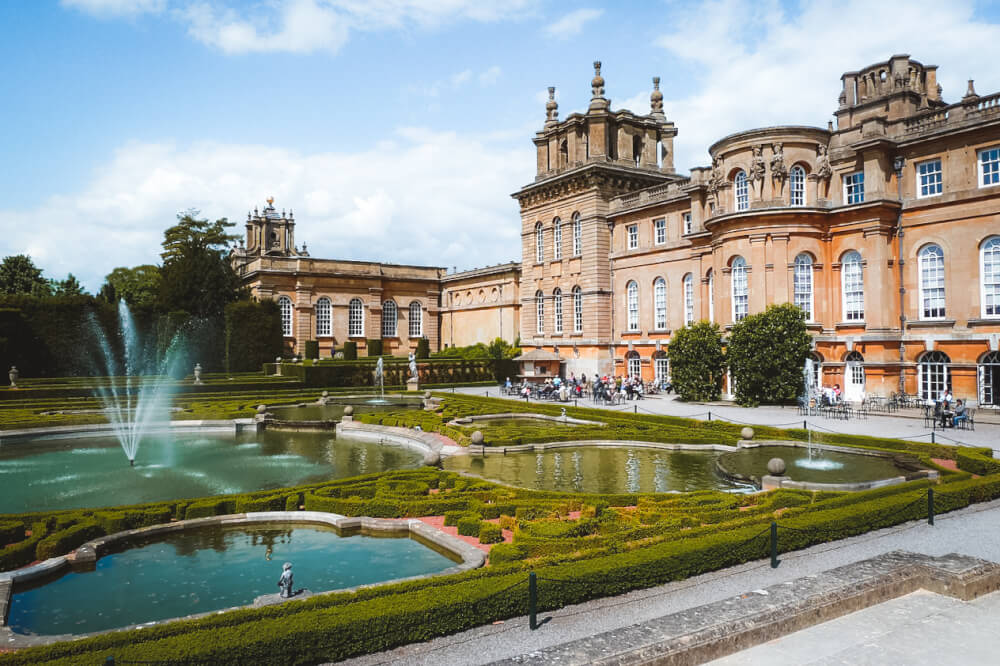 Did I Miss Any of Your Favourite Fun Things to Do in Oxford?
Let me know in the comments so I can add more Oxford activities to the list!
My Go-To Travel Favourites: