*FYI - this post may contain affiliate links, which means we earn a commission at no extra cost to you if you purchase from them. Also, as an Amazon Associate I earn from qualifying purchases. Check out our Privacy Policy and Disclosure. for more info.
Whether you're planning an epic Oktoberfest party of your own, or simply looking to drool over the wonderful world of Oktoberfest desserts, this post is here to embrace you in its doughy, caloric arms.
Grab those stretchy pants and home workout tapes, because today, I'll be sharing tons of tasty desserts for an Oktoberfest party to help ensure your festivities end on the perfect sweet note…
I'll be including both authentic Bavarian desserts that you would often see at the real Oktoberfest in Munich, as well as some really cute Oktoberfest-inspired sweet treats that might be easier to make with ingredients you already have! So, let's dunk ourselves in sugar and get into it.
WARNING: This Oktoberfest desserts roundup is not suitable reading for the hungry.
Save this post on Pinterest for later: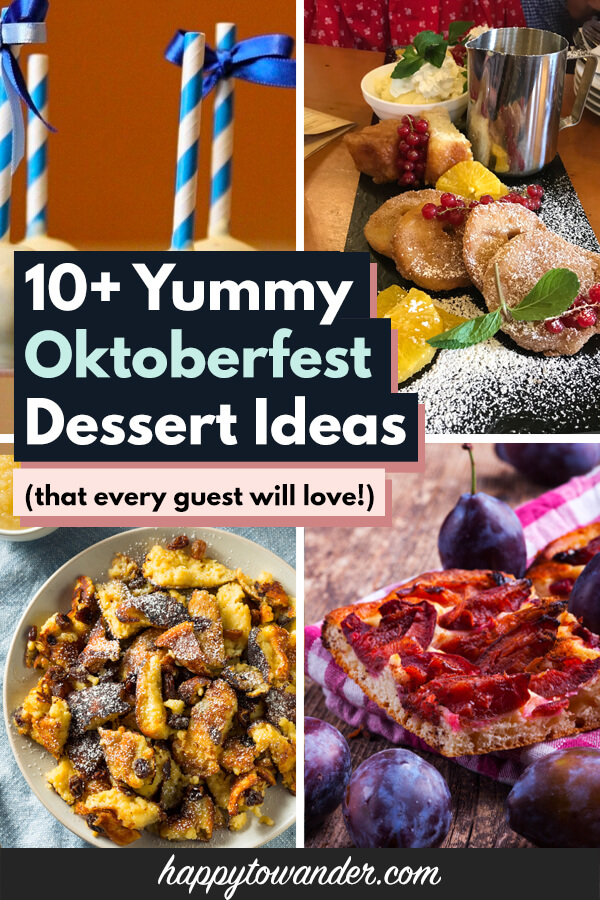 Looking for more oktoberfest Menu help?
The post below simply details desserts (because dessert is the best, duh).
If you want a rundown of other amazing Oktoberfest recipes to try for appetizers, side dishes, and main courses, click here for my full Oktoberfest menu guide.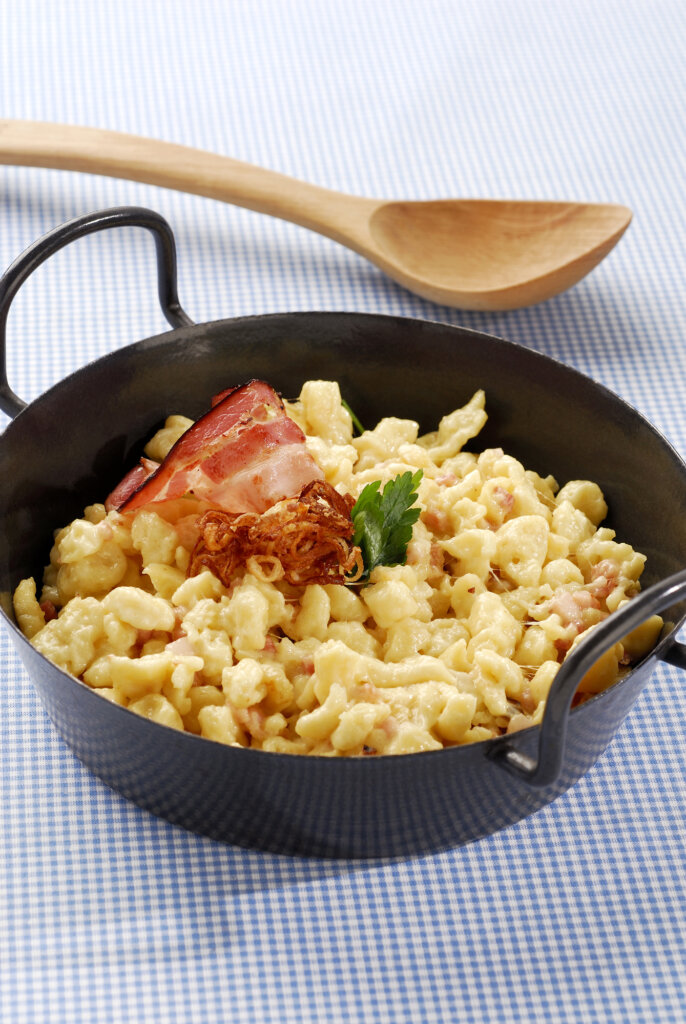 Authentic Oktoberfest Desserts (That You Would Get at the Real Festival)
Let's start with authentic Oktoberfest desserts that you would actually see on Oktoberfest menus in Munich. If your goal is to host a gathering that's as true to the real deal as possible, then these are some desserts to make sure you have on your menu!
Kaiserschmarrn
Dessert at Oktoberfest is an indulgent affair, and one of the most comforting dishes on every menu is Kaiserchmarrn, shredded pancakes tossed in powdered sugar, often served with a side of apple sauce, plum puree or best of all: ice cream!
This would be a very easy Oktoberfest dessert to make a huge batch of, so if you're feeding something closer to an army at your Oktoberfest party, Kaiserschmarrn is a good bet.
Here's an easy recipe to follow.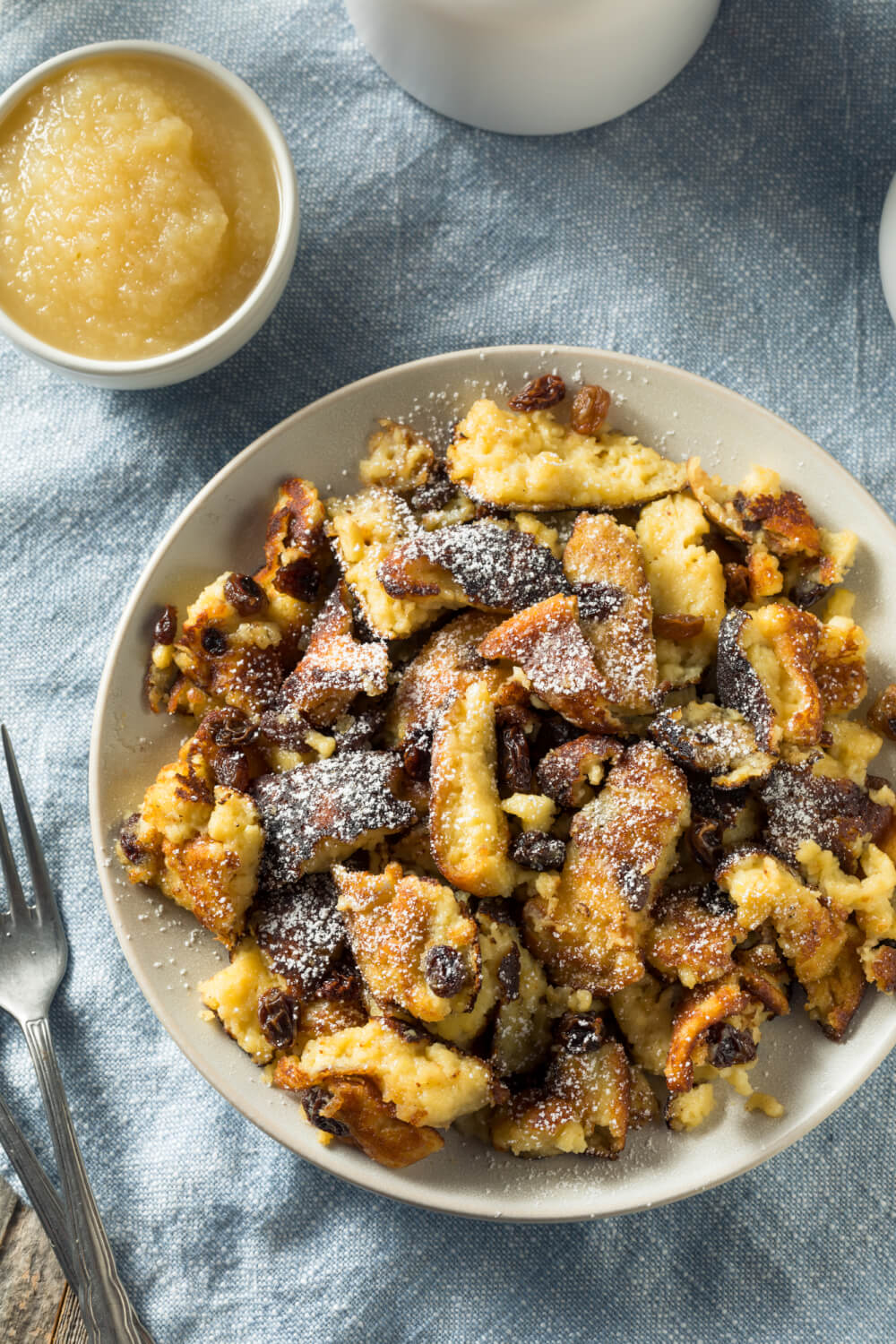 Bavarian Cream
A classic Bavarian dessert is Bavarian cream, alternatively known as crème bavaroise, if you want to be fancy.
This simple, light dessert is kind of like a vanilla-ey custard made with thickened milk and cream, and is very similar to panna cotta in that the real flavour comes from what you pair it with. Usually Bavarian Cream is served with berries of some kind, either whole or in a nice compote.
Here's an easy recipe for it.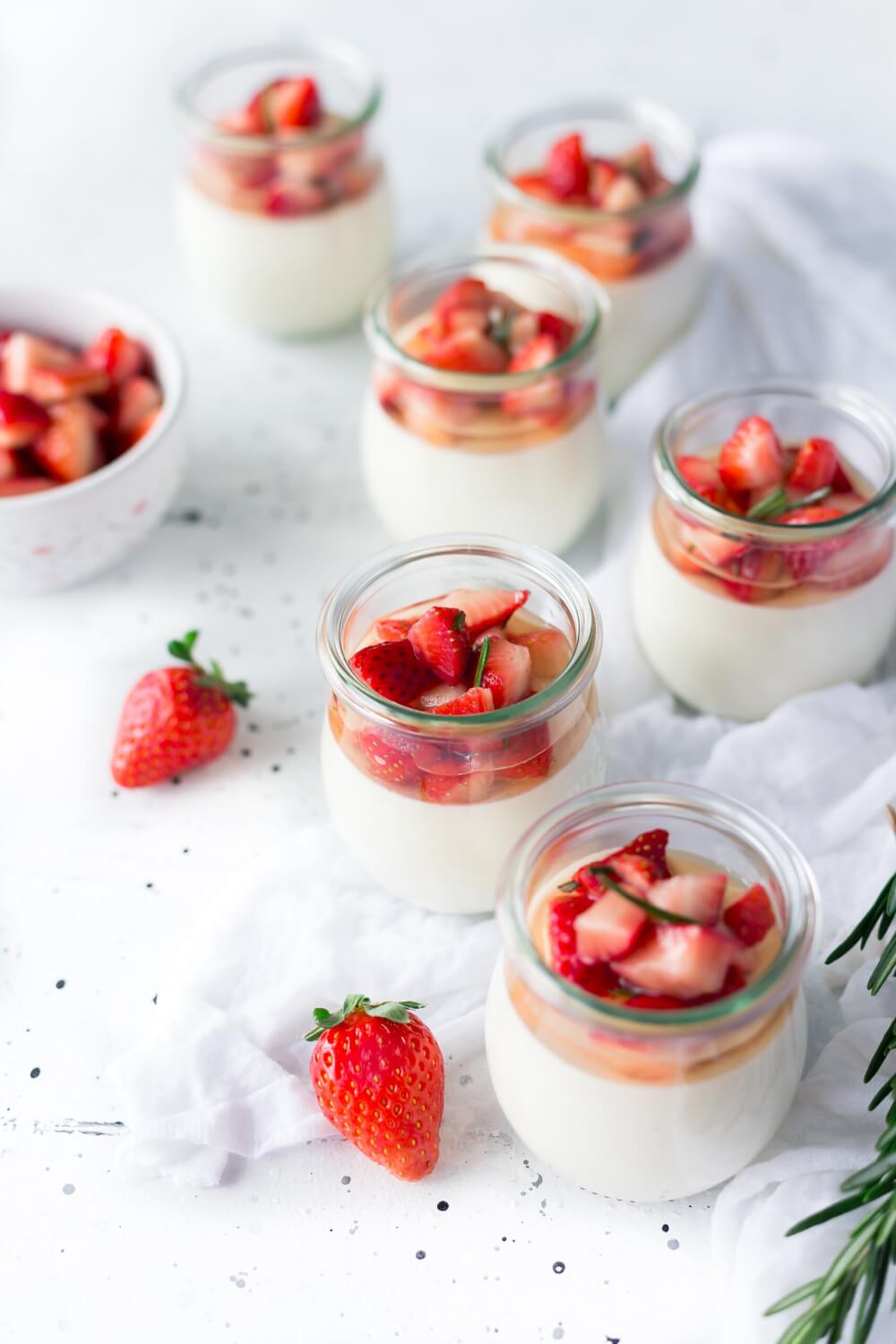 Dampfnudel
Dampfnudel is one of the best Bavarian desserts ever, and a must for me at every Oktoberfest.
It's essentially a fluffy cloud of sweet, soft bread dunked in vanilla sauce and topped with cinnamon. It is so good, and a quintessentially Oktoberfest dessert that would be the perfect way to end off your Oktoberfest dinner party!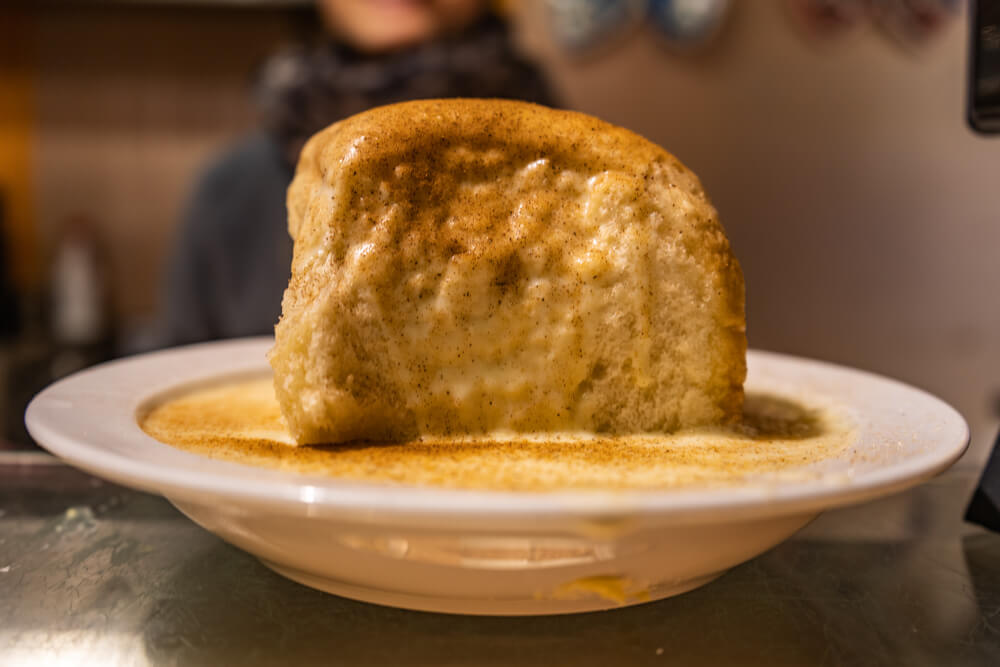 Click here for a recipe to make it yourself!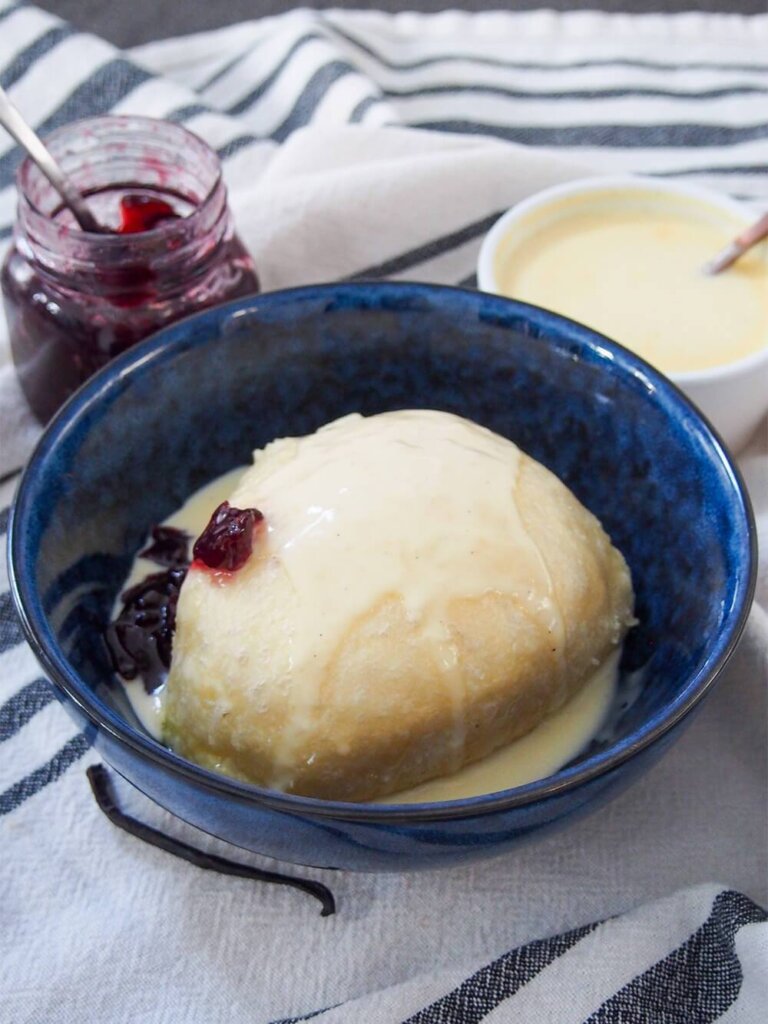 Germknödel
Similar to the Dampfnudel, we have the Germknödel, which is a yeast dumpling that's super fluffy and filled with a plum jam with butter, poppy seeds and sugar on top. It's one of the tastiest sweet dumplings you'll find in the world!
Most dessert-oriented stalls at Oktoberfest will have this bad boy in stock, so if you're looking for an easy and authentic Oktoberfest dessert recipe, try one of these!
Here's a recipe you can follow.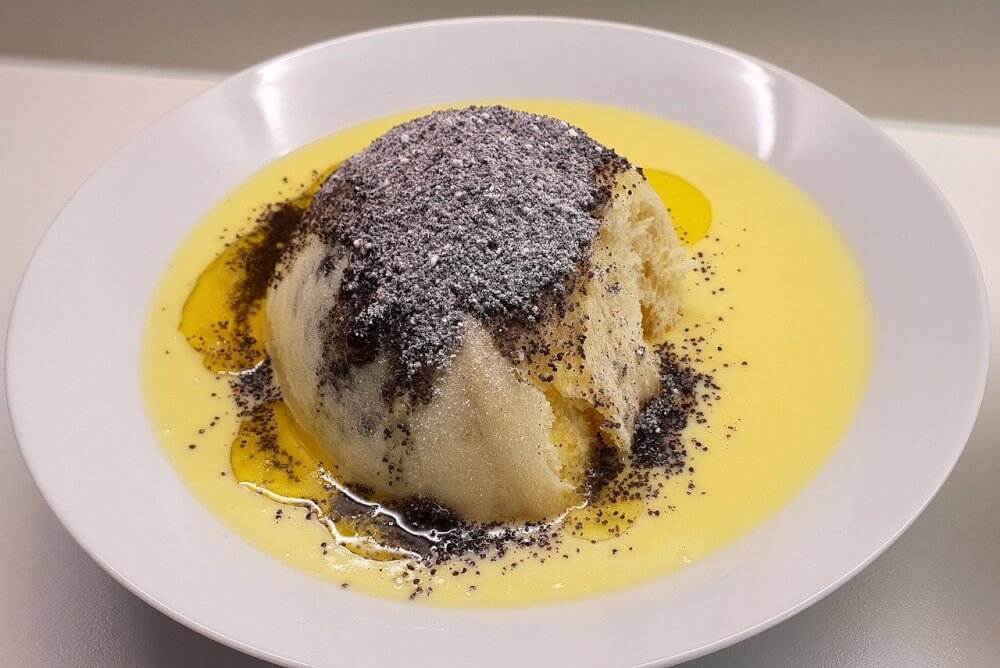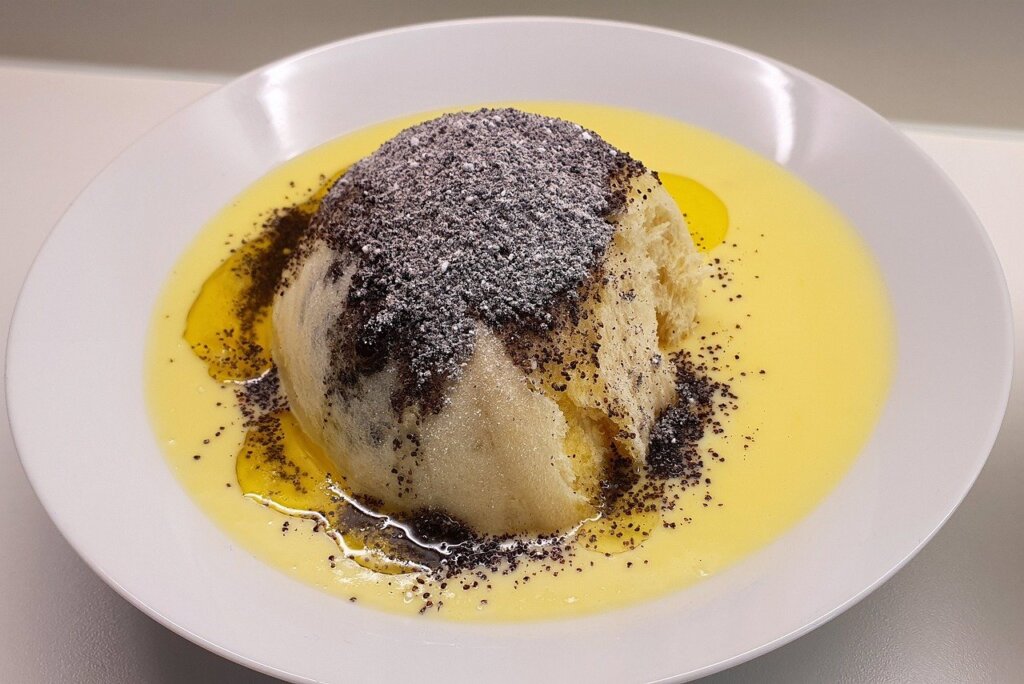 Apfelkücherl
If you're looking for a quintessentially German dessert for your Oktoberfest party, go with Apfelkücherl! They're basically sliced apples dipped in batter and deep fried – like little apple fritters/donuts.
These treats are very popular in Southern Germany, and are an Oktoberfest favourite for many sweet tooths.
Here's a recipe to make your own.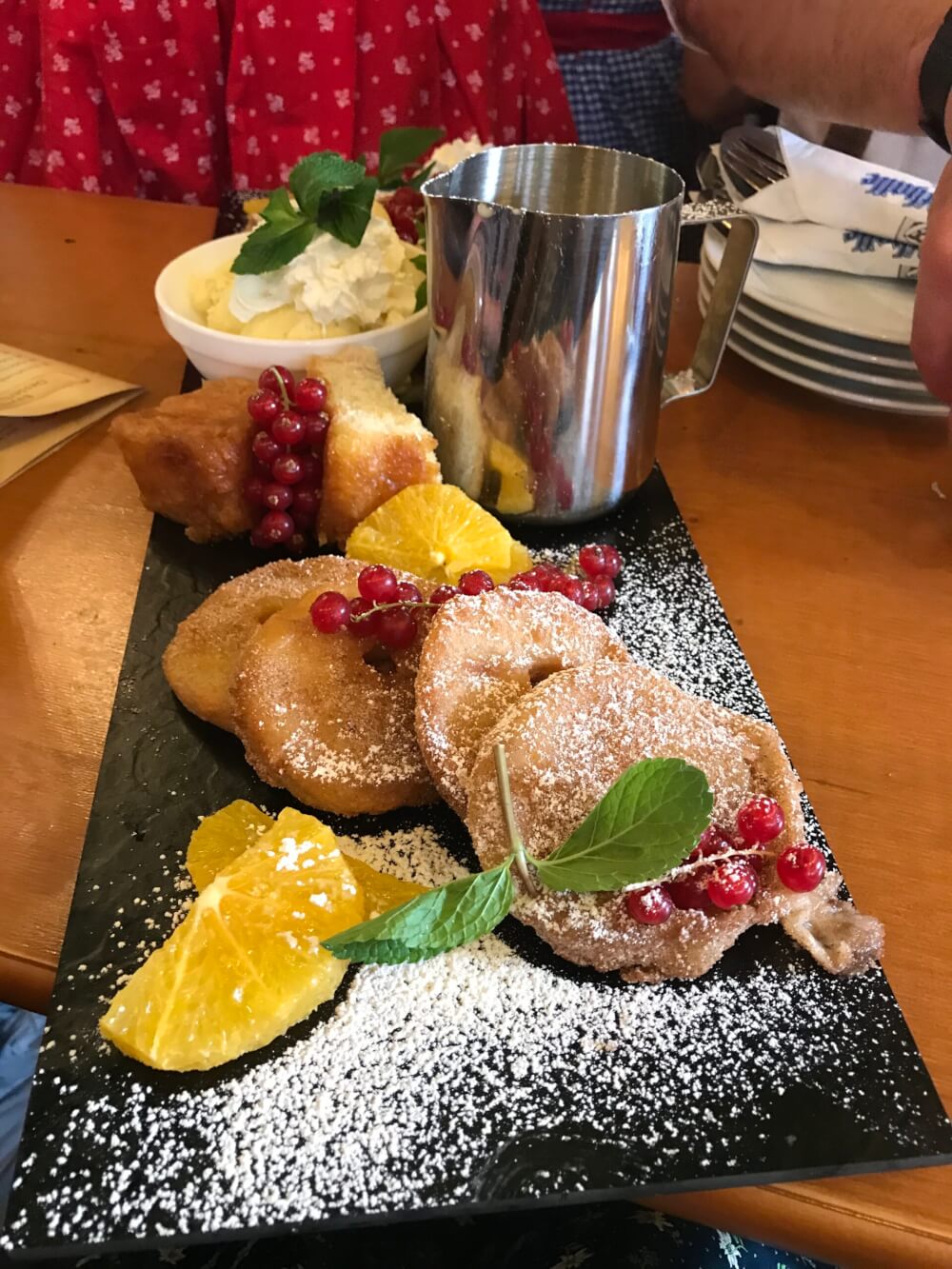 Chocolate-Dipped Fruit
As far as easy Oktoberfest dessert recipes go, this is probably the simplest.
I know you might be questioning the authenticity of serving chocolate-dipped fruit as an Oktoberfest dessert, but actually chocolate-dipped strawberries, bananas, and skewers are a common sweet treat sold at the popular confectionary stands at Oktoberfest.
This would be a super easy dessert to prepare in advance, and one that's buffet-friendly.
Here's a fun recipe you can follow.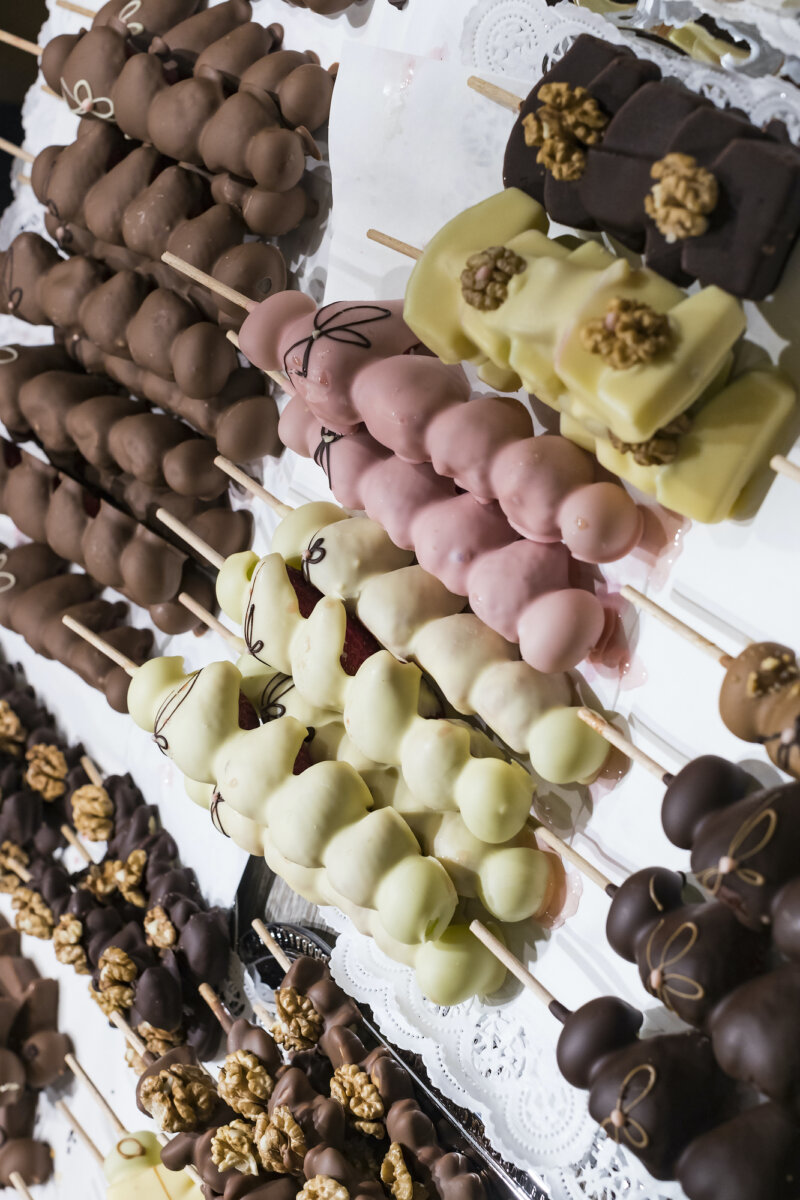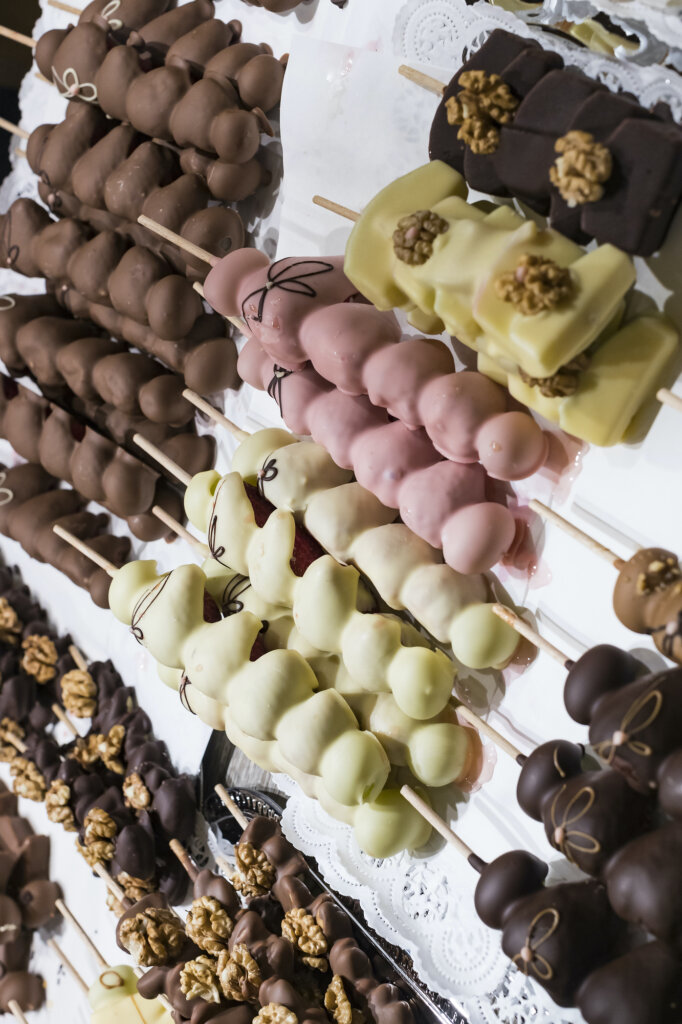 Coffee & Cake
One of the best things about life in Bavaria is the population's general obsession with coffee and cake. Walk into any cafe, and they'll likely have a selection of cakes for you to enjoy with your coffee, which is a cultural phenomenon I would love to get behind.
So, in honour of this tradition, one wonderful Oktoberfest dessert idea is to serve a traditional Bavarian cake/pastry, along with some tasty coffee to go along with it. You'd likely need some caffeine to work off all those adult Oktoberfest drinks anyway!
If you're catering for a larger Oktoberfest party, you might even consider putting together a dessert buffet of sorts, with a spread of different cakes and pastries along with a DIY coffee station. Dream!!
Here are some ideas for traditional Bavarian pastries you can make, along with recipes linked.
NOTE: Many of these recipes are in German, but Google Translate can help with that!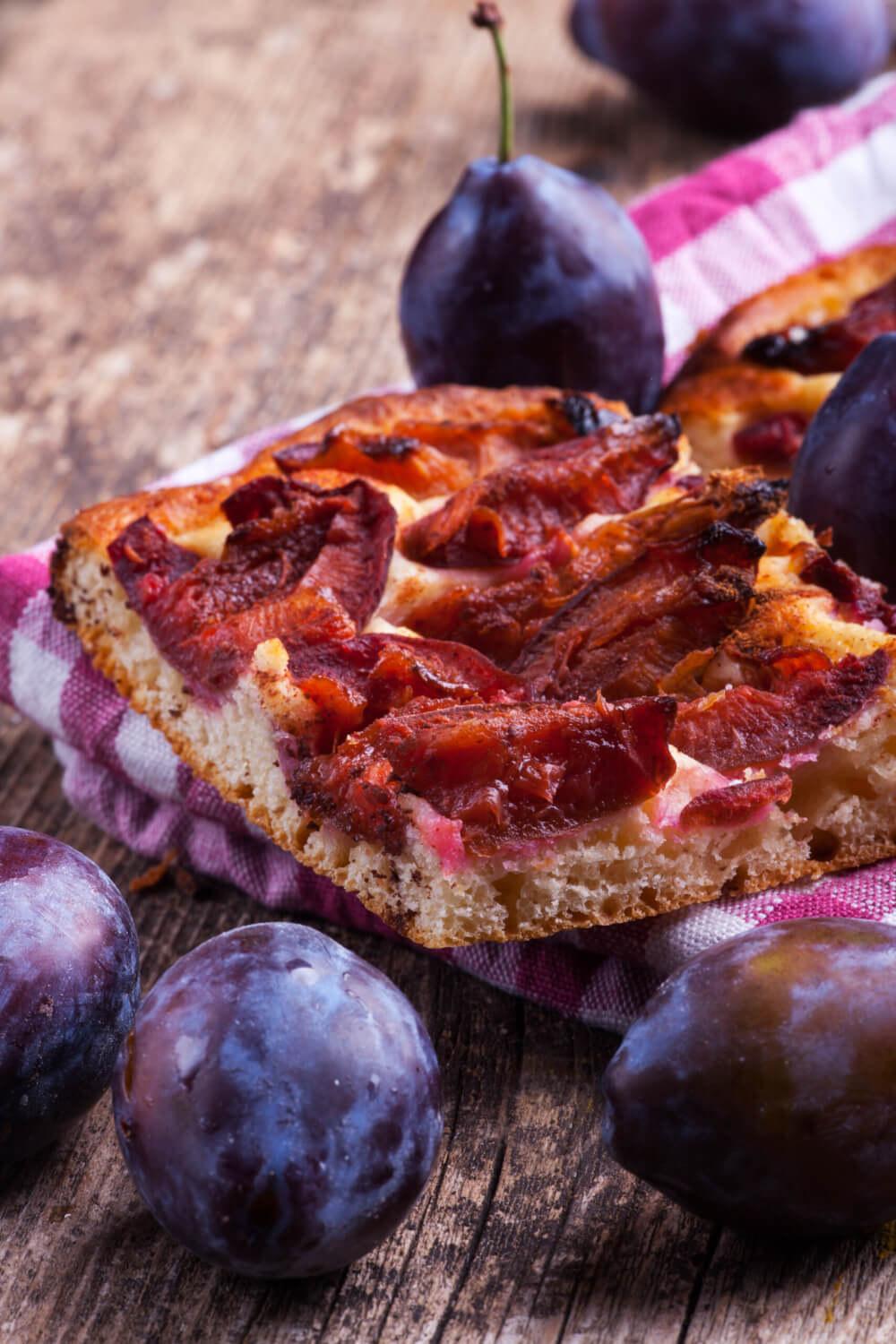 Oktoberfest Gingerbread Hearts?
To be honest, the adorable gingerbread hearts you often see in Oktoberfest photos aren't great for eating. I made that mistake once, and it was like eating gingery cardboard.
The truth is, these cookies are mainly meant for decoration rather than consumption, which is great if you want an edible object to hang on your wall for 10+ years, but not great if you want an actual tasty Oktoberfest dessert to serve your guests.
If you do want to make some of these for your party though, I would recommend going with a gingerbread recipe of your choice, and then decorating them to look like the real deal.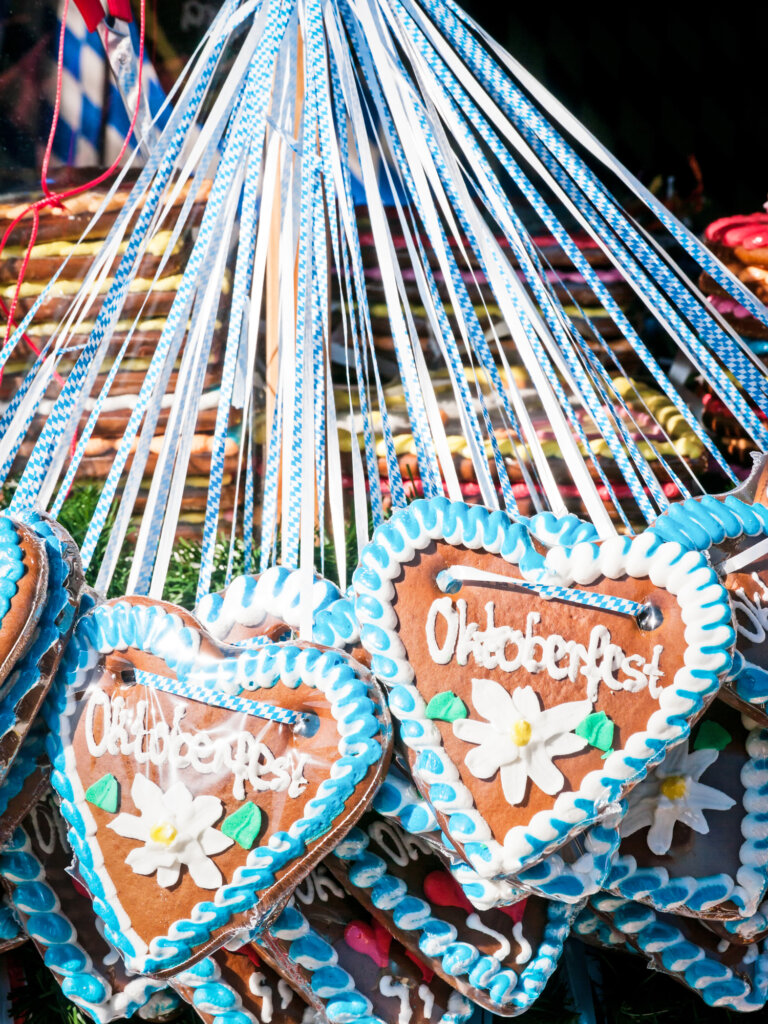 BONUS: Roasted Almonds
Okay, so these are not a "dessert" per say, more like a crackalicious sweet snack that will ruin you for all other nuts. (Sorry if that sounded dirty)
Still, I have to include it. The smell of these roasted almonds is THE smell of Oktoberfest for me (since the stench of booze and thousands of leather pants isn't one I want to feel nostalgic over).
I highly recommend preparing a huge batch to have around as a sweet snack, or even better, portion them into little cones to give to guests as they come in!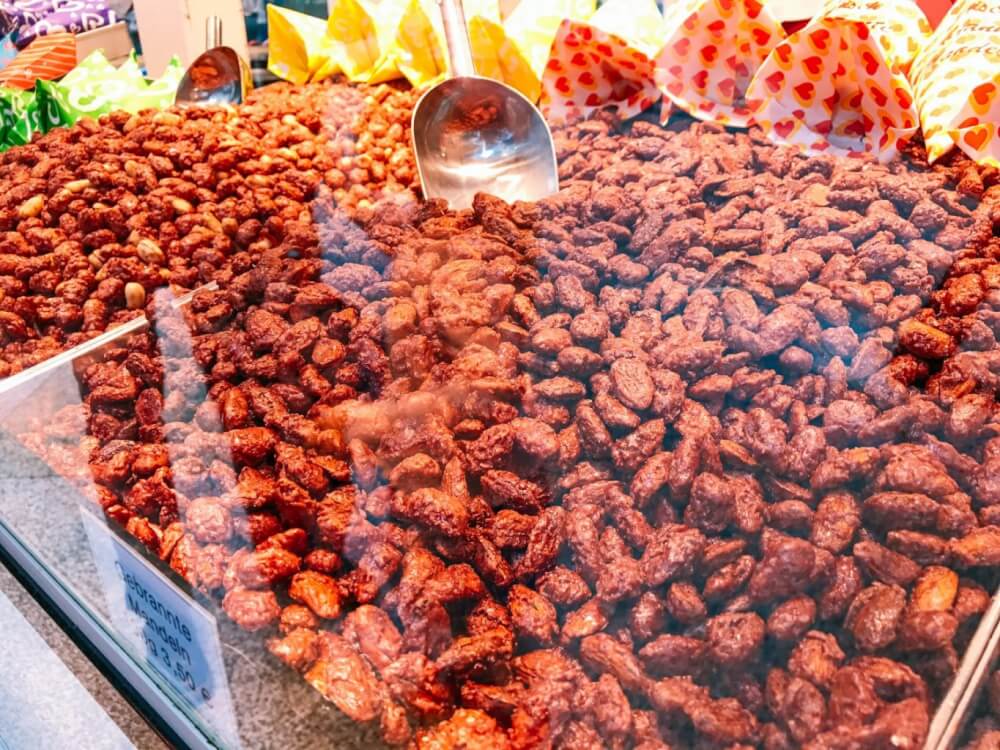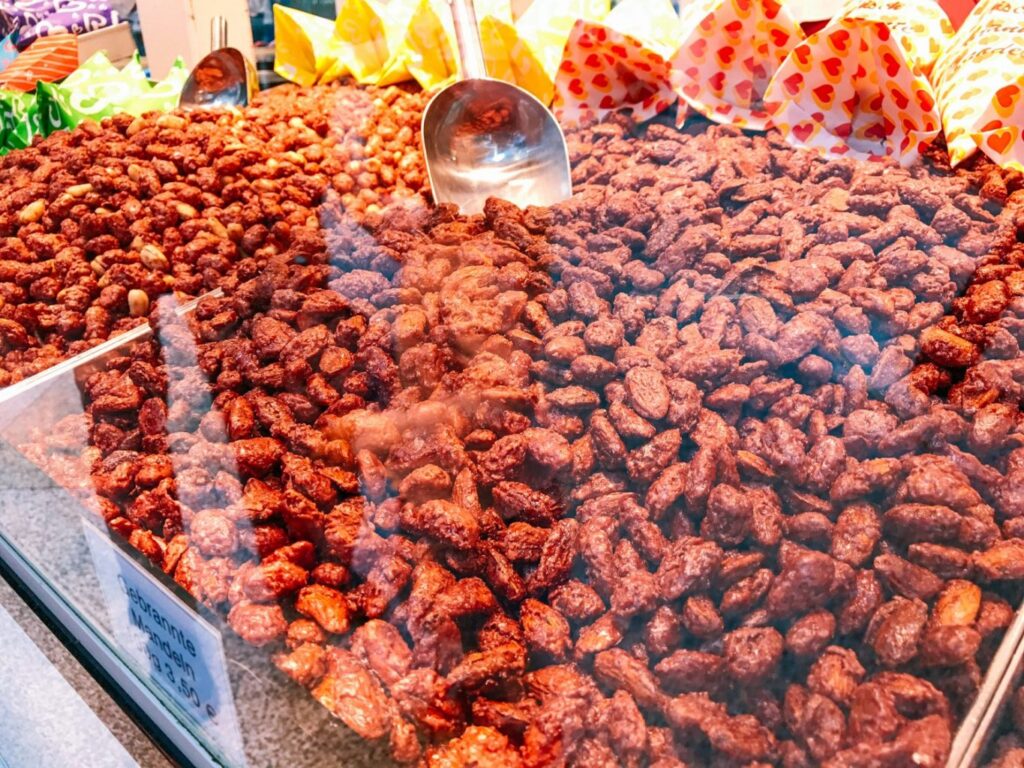 Other Fun Oktoberfest Themed Desserts
If you're not keen on dazzling your guests with new, mysterious desserts, no judgment here! Sometimes, you just want a tasty and fun dessert to cap off your meal.
In these cases, I have some fun dessert ideas for an Oktoberfest party that are somewhat Oktoberfest-themed, but simply twists on classic desserts you probably already know and love.
"Beer Pudding"
This would be a super easy Oktoberfest dessert recipe: mix up your favourite butterscotch pudding (or any pudding roughly that colour), then top it off with whipped cream and serve them in little beer glasses to look like tiny sweet beers.
Super simple and tasty! Here's some Guinness-centric inspo with a similar idea.
Roasted Almond Cupcakes
Wanting to capture the goodness of roasted sugar almonds without just… throwing nuts at your guests?
These adorable roasted almond cupcakes are the answer! The recipe is in German, but use Google translate to help you make your way through – I promise it'll be worth it!
Chocolate cupcakes of your choice + frosting to look like Bavarian gingerbread cookies
Sometimes you just want a crowd pleaser like chocolate cupcakes! Luckily, if that's your pick, it's easy to twist this easy dessert into an Oktoberfest themed one through decorations.
You can either frost them to look like the famous Bavarian gingerbread hearts, or (more easily) frost them with blue and white, the colours of the Bavarian flag!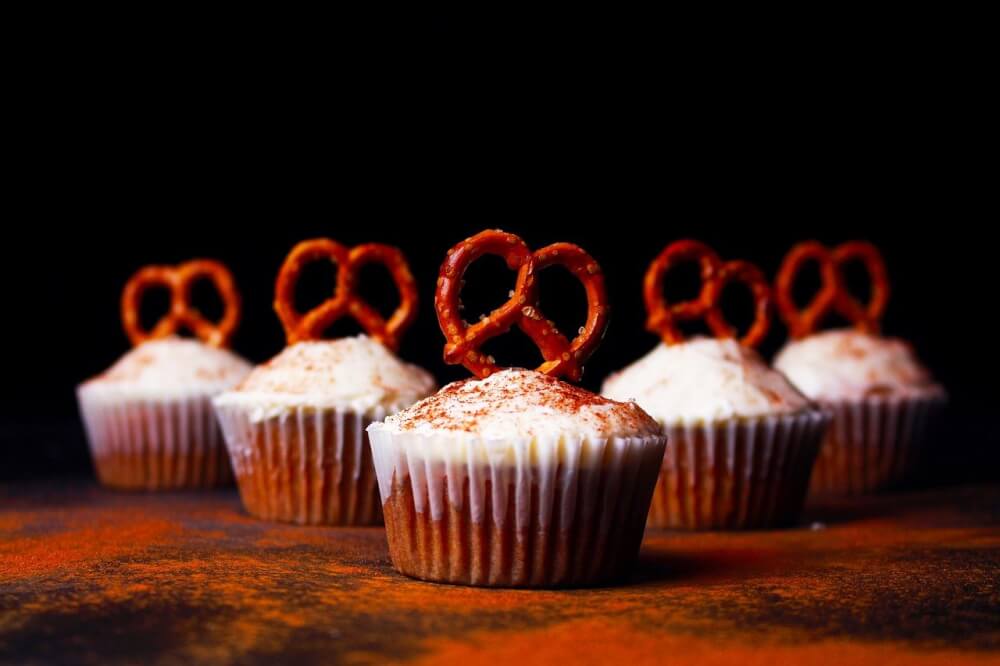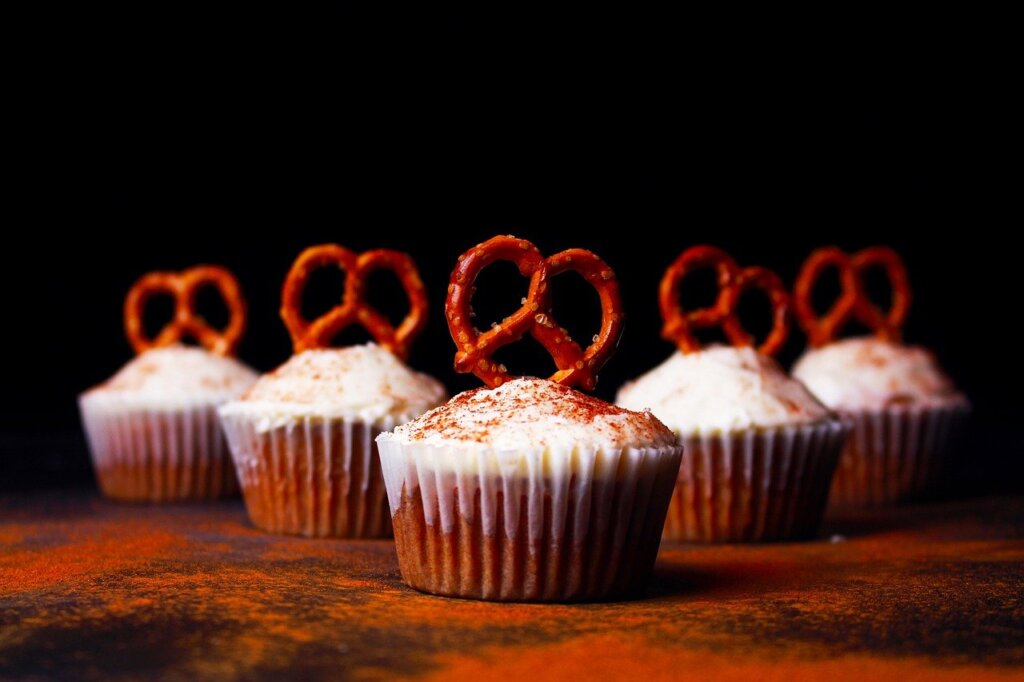 German Chocolate Fudge
Want a crowd pleaser that will no doubt be a hit? How about some yummy chocolate fudge?
While fudge is more commonly consumed at Germany's Christmas markets, they'd be a welcome addition to any Oktoberfest table, especially if you dress them up with some Bavarian flag cocktail picks. Here's a pack of 100. Done!
This easy chocolate fudge recipe is topped with an ooey-gooey coconut-pecan frosting! Click here for the recipe!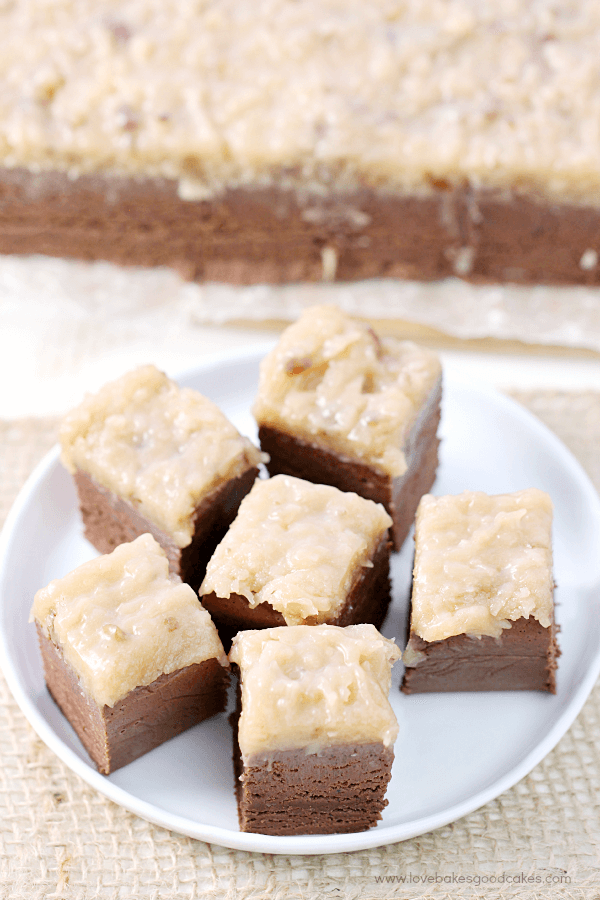 Bavarian Flag Cake Pops
For the ultimate easy Oktoberfest dessert, prep some cake pops and add a Bavarian touch with a blue/white colour scheme.
The easiest thing to do? Just pick your favourite cake pop recipe and dress them up with these fun (acrylic) blue cake pop sticks.
Even easier, get some bite-sized desserts (e.g. two bite brownies, mini cakes, etc.) and again, stick a Bavarian flag cocktail stick in them. Here's that handy pack of 100.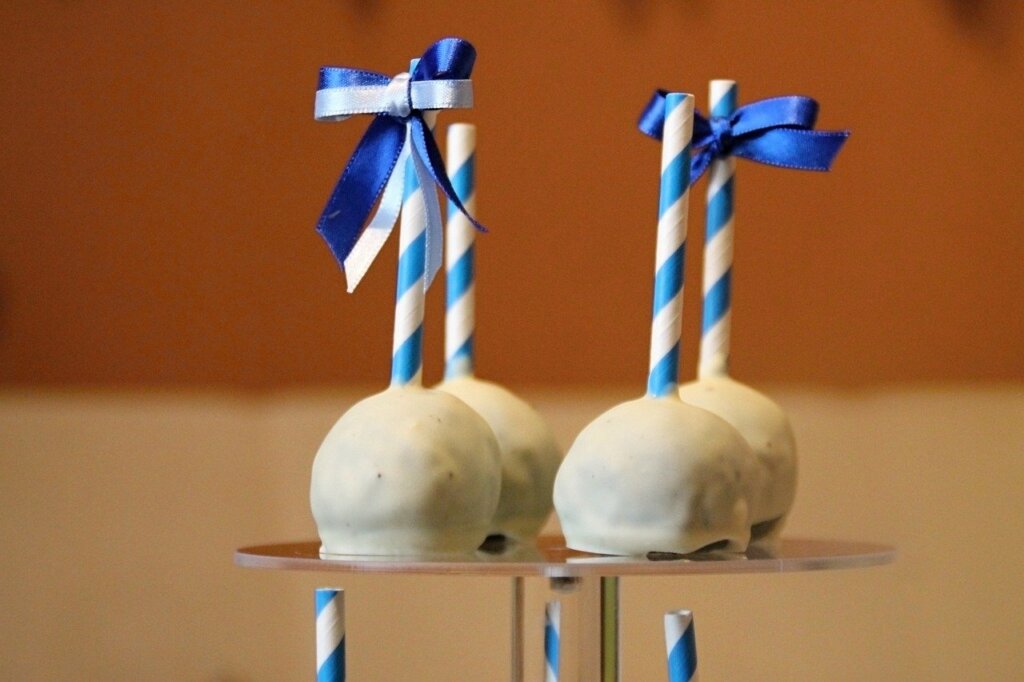 Sweet Cinnamon Sugar Pretzels
Big doughy pretzels are of course a staple of any great Oktoberfest party, but with some tweaks you can serve them as a fun dessert, too!
Here's a yummy recipe for cinnamon sugar soft pretzels.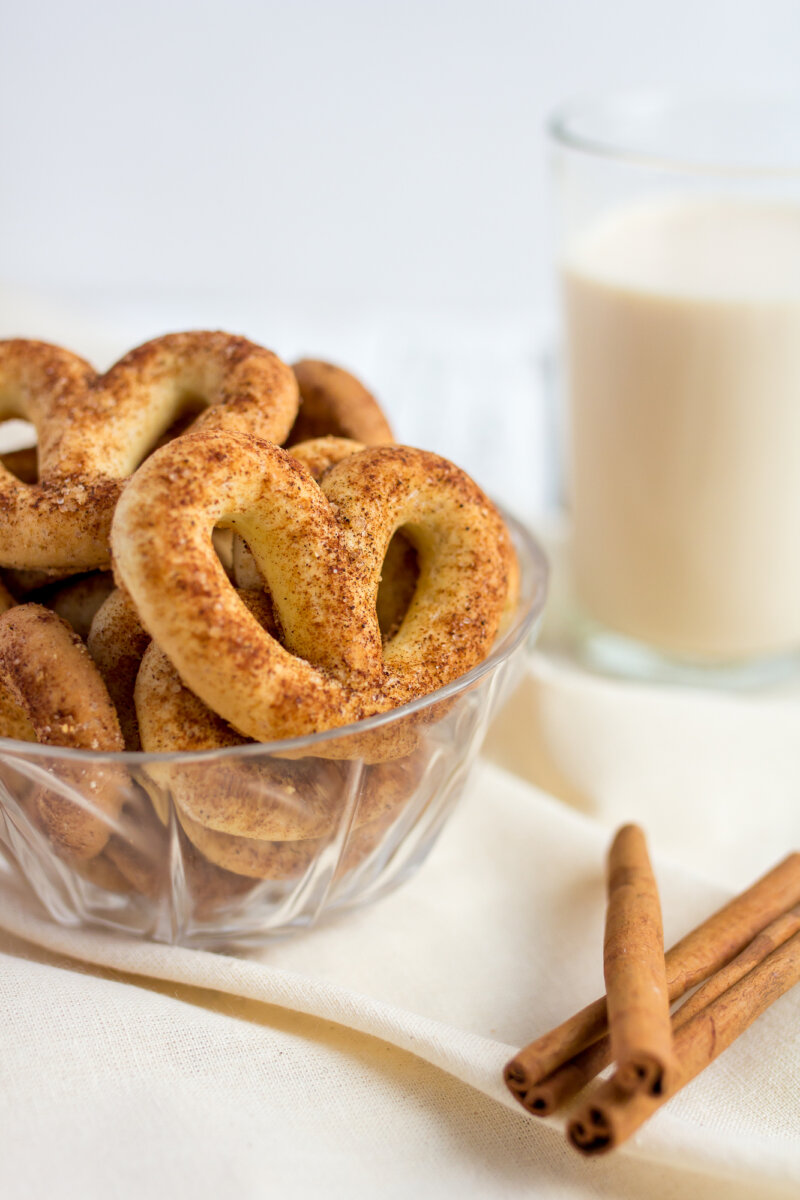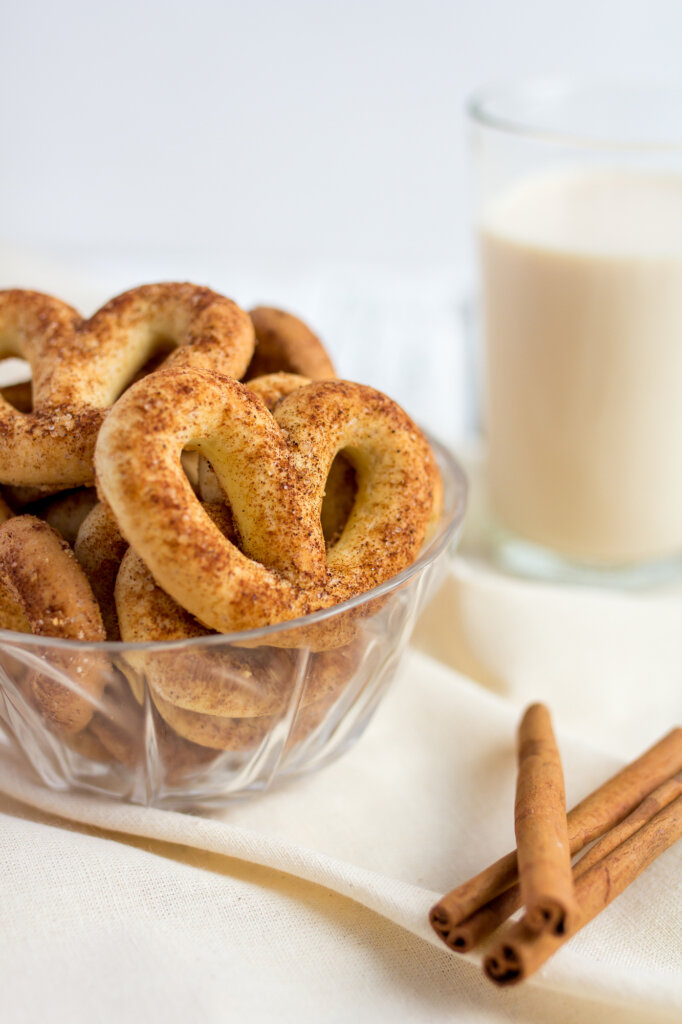 You can even make these cinnamon sugar pumpkin twists, which combine PSL season with a pinch of Oktoberfest! Click here for the recipe.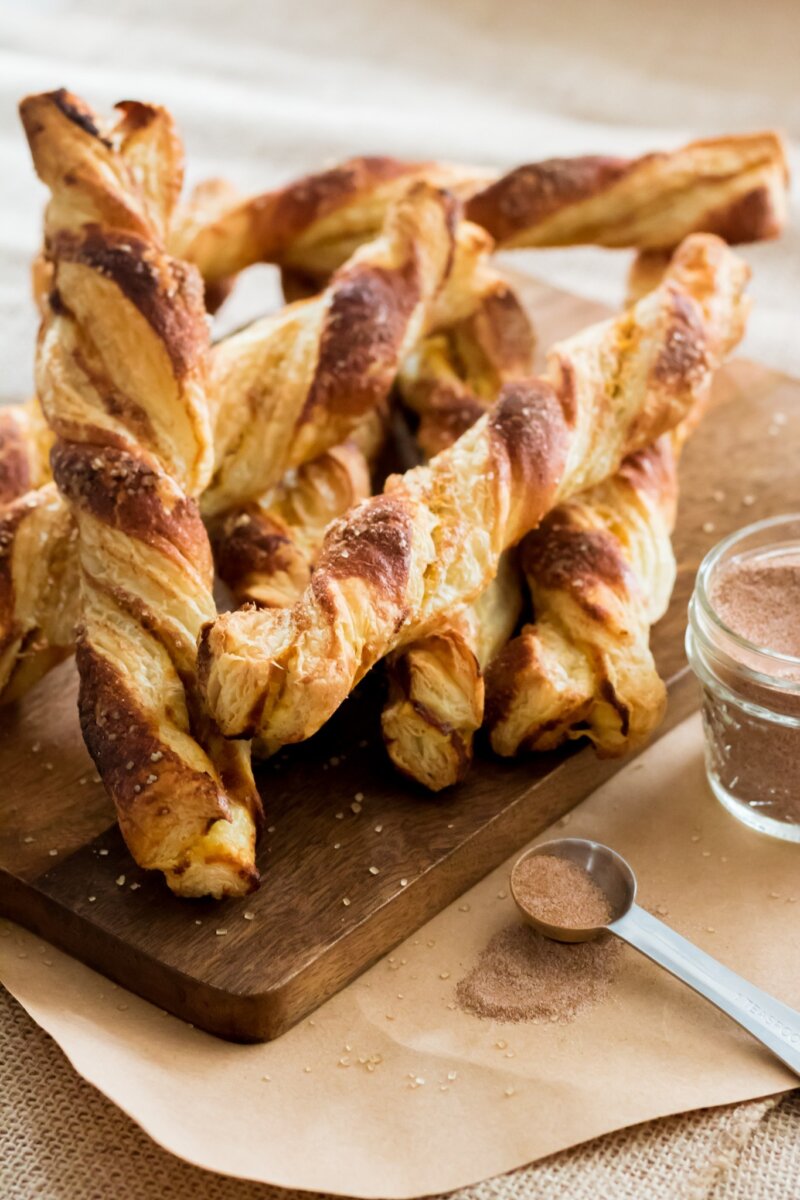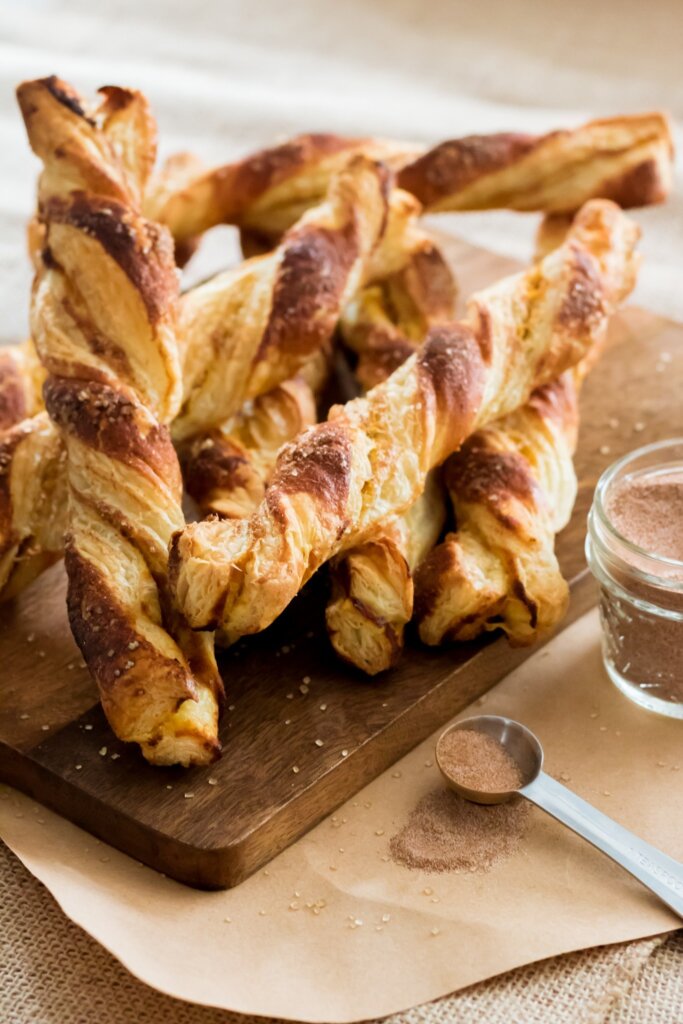 Enjoyed this roundup of desserts for an Oktoberfest party?
I hope this post has given you a profound sugar rush and some wicked ideas for your own Oktoberfest party. Have an amazing time, and don't forget to have some cake on my behalf!
For more Oktoberfest menu inspiration, click here for my full roundup of yummy Oktoberfest recipes.
---
Watch my most popular YouTube video this week:
---