*FYI - this post may contain affiliate links, which means we earn a commission at no extra cost to you if you purchase from them. Also, as an Amazon Associate I earn from qualifying purchases. Check out our Privacy Policy and Disclosure. for more info.
New York is a state that requires zero introduction – with a name and capital city so famous, it remains a timeless fixture of popular culture (and IKEA posters) all around the globe.
But New York is much more than just popular tropes and clichés – it's a state packed with history and eccentricity, as these New York fun facts will soon reveal.
Since I love reading up on all the best stories and random facts about destinations before I visit, I figured it was time to put together a list of New York facts for travel nerds just like me.
So, from the true original color of New York's iconic taxis to peculiar stats and records, this post is full of the most intriguing, bizarre, riveting, and fun New York facts I could find. I hope you enjoy them!
Save this post on Pinterest for later: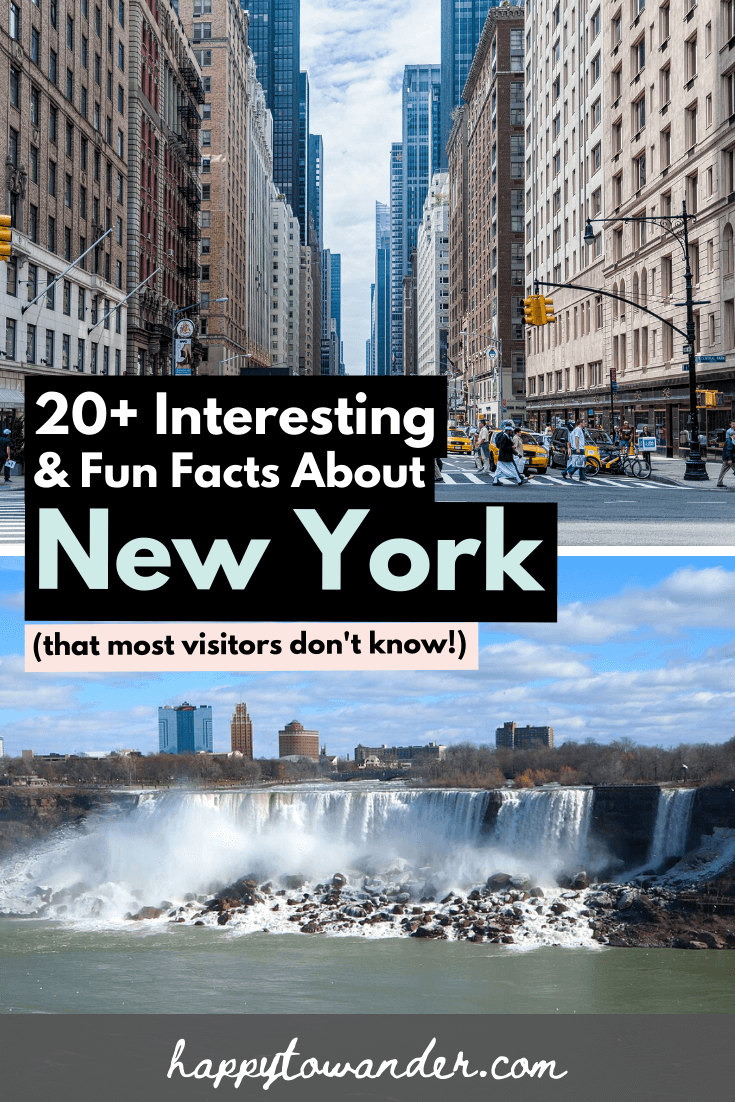 ---
1. 1 in every 38 people living in the United States live in New York City
Everyone knows New York City is big. And, just as importantly, everyone knows it's bustling.
However, New York City's Department of Planning offers a mindboggling statistic: about 1 in every 38 people residing in the United States lives in New York City.
It does make sense considering that New York has the highest population density than any other major city, which is, for the record, more than 27,000 people per square mile. Regardless, it's still a testament to how ginormous the city truly is.
In fact, the second largest city is what could only be described as a rival: Los Angeles. But it still pales in comparison—New York City contains over twice its population.
---
2. New York City was the first capital of the United States
Nowadays, when people think about the capital of the United States of America, they think about the White House (now probably stained orange).
However, that hasn't always been the case. In fact, New York City was the first capital of the country.
George Washington even took the presidential oath in New York City's old City Hall, but after a stint in Pennsylvania, the capital officially found its permanent residence in Washington, D.C on June 11, 1800.
Though credit to NYC – being the first definitely counts for something.
---
3. European settlers introduced apples to the United States through New York when they brought seeds
Ask most Americans what they think of apples, and you'll probably get a tepid reaction (at best). However, apples were, at one point, a foreign rarity.
In fact, according to both Bishop Orchard and National Geographic, apples were first introduced to The New World by European settlers.
So, one of the more interesting facts about New York is that apples were indeed introduced to the United States through "The Big Apple" itself.
And while today, apples are a common, doctor-repelling food, a few hundred years ago, people used to describe it as "sour enough to set a squirrel's teeth on edge" which is some vivid prose if you ask me.
---
4. Up to 800 languages are spoken in New York City, making it the most linguistically diverse city in the world
New York City is often exalted as one of the most diverse cities in the world. Its diversity is, in fact, what many people consider to be its most defining strength.
But beyond just ethnic diversity, New York City is actually considered the most linguistically diverse city in the world, too!
In fact, 40% of households speak a language other than English, and it is believed up to 800 different languages are spoken in the city, including endangered languages like Seke, which originates from 5 Nepalese villages and is only spoken by around 700 people in the entire world.
Surprisingly, 1/7 of those reside in New York.
---
5. In New York City, pizza and the subway are bizarrely linked by the "Pizza Principle"
Two of New York City's most iconic symbols are pizza and the subway, but there's a mythical link between the two that's lesser known. We're talking of course about the "Pizza Principle", a theory which posits that the average price of a pizza slice in New York is always equal to the subway fare.
So, quite literally, if you can buy a slice, you can buy a ticket home.
Of course, there are people who consider this folklore—and there are even those who consider it one big coincidence (on a related not, they're also probably not fun at parties).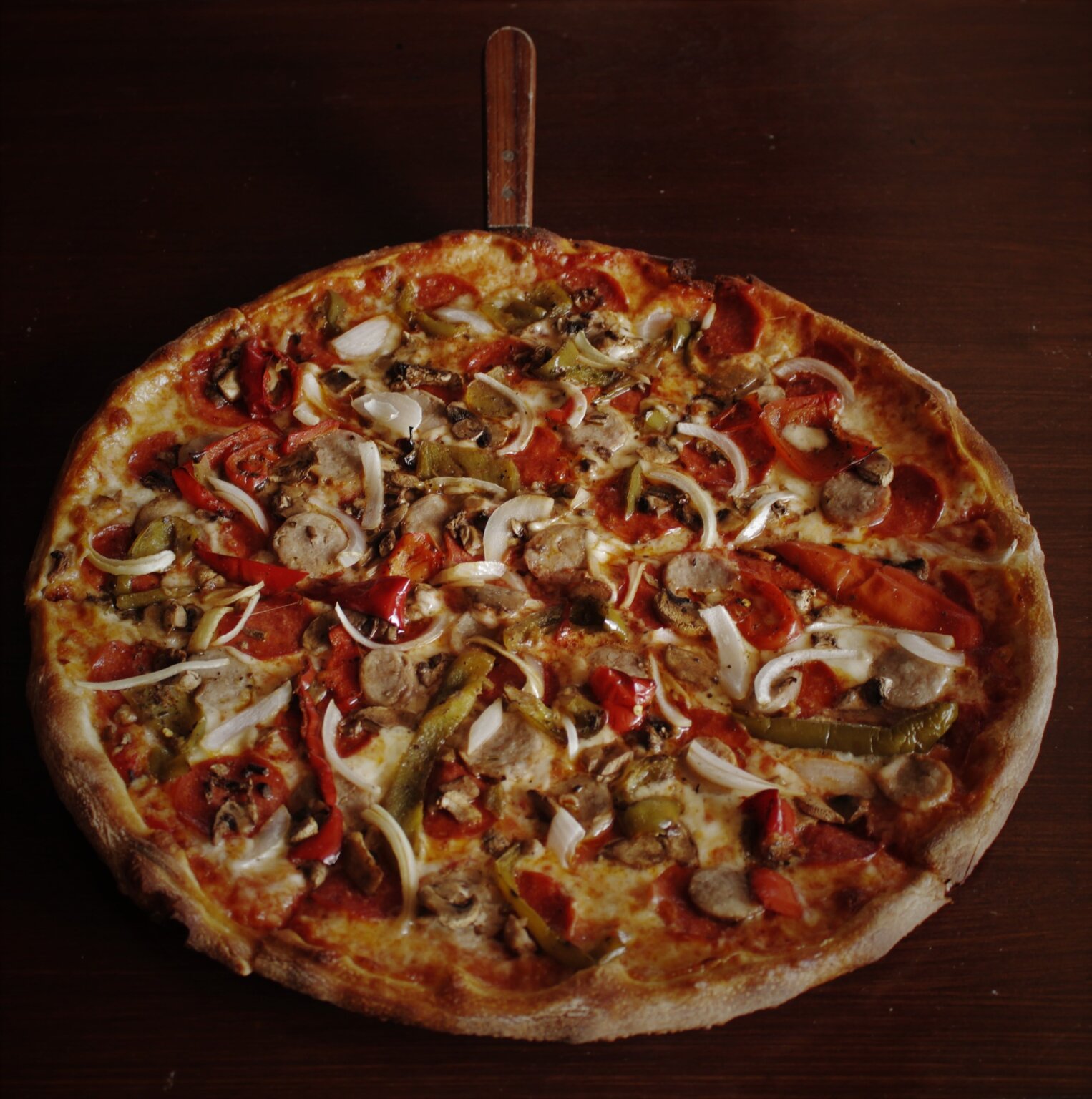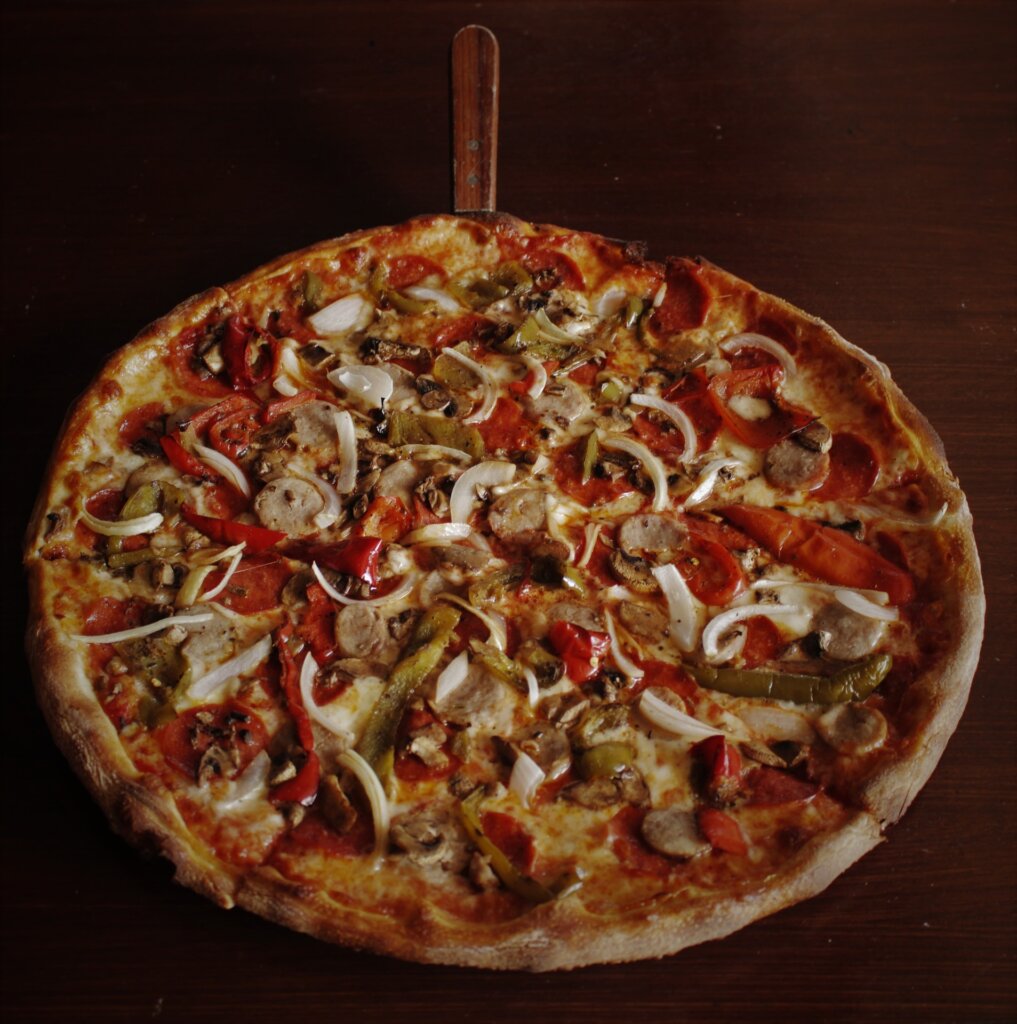 ---
6. The first women's rights convention in the United States took place in Seneca Falls, New York
While the West Coast may try to monopolize progressive ideals, New York truly pioneered things. Which is, depending on who you ask, how it always goes.
But, regardless, The Library of Congress explains on July 19, 1848, the Seneca Falls Convention convened with the express purpose of advocating for women's rights.
It's estimated 300 people attended, with only women permitted to attend the first day before the event opened up to everyone on Day 2.
Ultimately, this struggle continued up until and through August 18, 1920, when women were finally given the right to vote.
---
7. By 1850, more native-born Irish lived in New York City than Dublin
Irish Immigrants in New York City in 1850 details the 19th century plight of the Irish as a period of mass migration.
Forced to leave their homeland on account of the "Great Famine" (known colloquially as "The Potato Famine") and political unrest, by 1850, New York City was home to more native-born Irish people than Ireland's capital—Dublin.
During this time, over two million immigrants from Ireland descended on New York City in hopes of starting a new, fruitful life in the New World… which is why so many New Yorkers boast Irish roots even today.
---
8. New York is home to the world's smallest church, located in Oneida
According to NBC News, the world's smallest church is located in Oneida, New York.
Now a popular attraction, The Cross Island Chapel resides on a wooden platform in the center of a pond, accessible only by boat.
It was originally built in 1989, with the entire structure spanning only 28.68 square feet – enough seating space for just two people.
And believe it or not, the chapel has even hosted weddings (with just enough space for a minister and a happy couple). That's definitely one way to whittle down your guest list!
---
9. Annually, New Yorkers bite 10 times more people than sharks do worldwide
That's not a joke. You can take a look at the stats here.
Back in the 80s, data was actually collected on the frequency of "biting" attacks in New York City, with a broad spectrum of data from "dog bites human" and "human bites human" to "parrot bites human".
Compared to shark attacks in the US, getting bitten by a fellow human in New York City boasted 10x higher numbers.
… So, beware of bitey locals on your next trip.
---
10. New York City was originally named New Amsterdam
New York City is such a timeless fixture in popular media that imagining its name as anything else seems impossible.
However, naming this iconic city required several drafts, starting with New Amsterdam, so-named after the arrival of the Dutch West India Company in 1624, the first settlers to stake claim and name the town after their own capital.
In 1653, New Amsterdam was incorporated as a city, one that became a vibrant and prosperous trading hub.
Before long, the English arrived and in 1664, Charles II declared all lands between Delaware and Connecticut Rivers property of his brother James, the Duke of York, hence the name change to "New York".
---
11. Everything north of New York City is considered "Upstate New York"
The Washington Post has answered an age-old question that has plagued non-New Yorkers for years: What exactly is 'Upstate New York'?
The answer is simpler than you might think. Basically, anything that's not New York City is considered "Upstate New York."
And because New York City is actually the southernmost part of the state, this means virtually the entire state (above the Northern Bronx) is "Upstate New York." So there we go!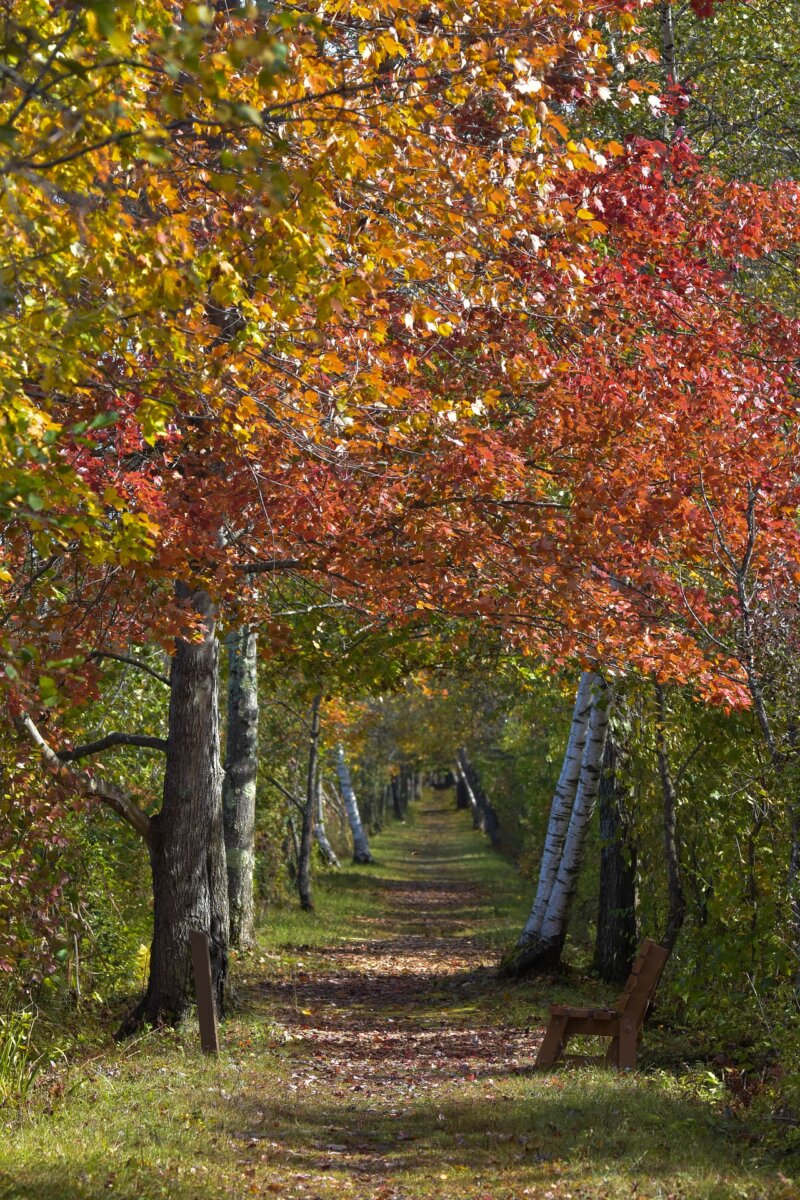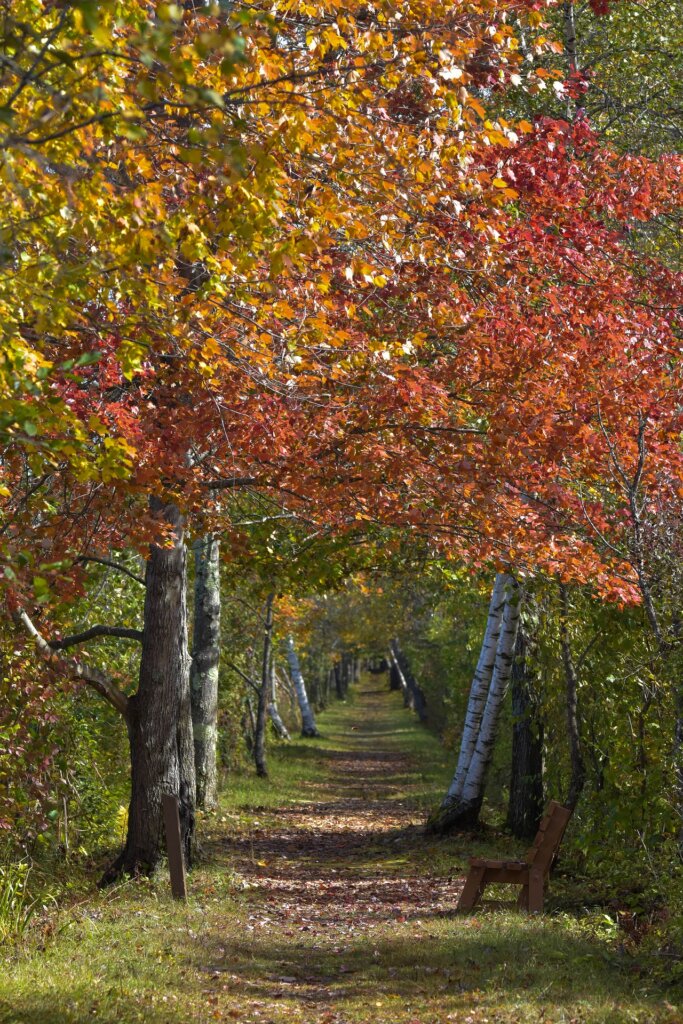 ---
12. Oysters were once a New York City specialty
Long before bagels, hot dogs, and pizza became the quintessential foods of New York, oysters were a prominent feature in every restaurant menu (and street cart).
In fact, according to Thrillist, the water surrounding New York was once home to half the world's oyster population.
This gave rise to incredible deals that would put any modern day "Buck a shuck" to shame – such as all you can eat oysters for only 6 cents.
Oyster consumption was so widespread that locals would even burn the shells for lime, and (according to popular legend) even pave streets with them.
Sadly, overfishing and pollution put an end to "the Big Oyster", and the last oyster fishery in the city closed in 1927.
---
13. New York City's iconic taxis were originally red and green
New York City's yellow taxis are a true cultural icon.
Their image is so engrained in our collective cultural psyche that seeing a taxi that isn't yellow feels like a strange abomination for many. However, the first U.S. taxis weren't yellow at all.
According to Time Magazine, the first U.S. taxis were actually imported by businessman Harry Allen in 1907 from France, and their colors were red and green.
These were the "first metered cabs in the city." However, only one year later, the drivers would walk out due to issues of payment.
Meanwhile, competition in the taxi market had exploded and within a few years, Albert Rockwell of Bristol, Connecticut established a Yellow Taxicab Company in New York.
Eventually, this color was fully adopted as an easy means to differentiate licensed cabs and non-licensed taxis… and the rest is bright, sunshiney history!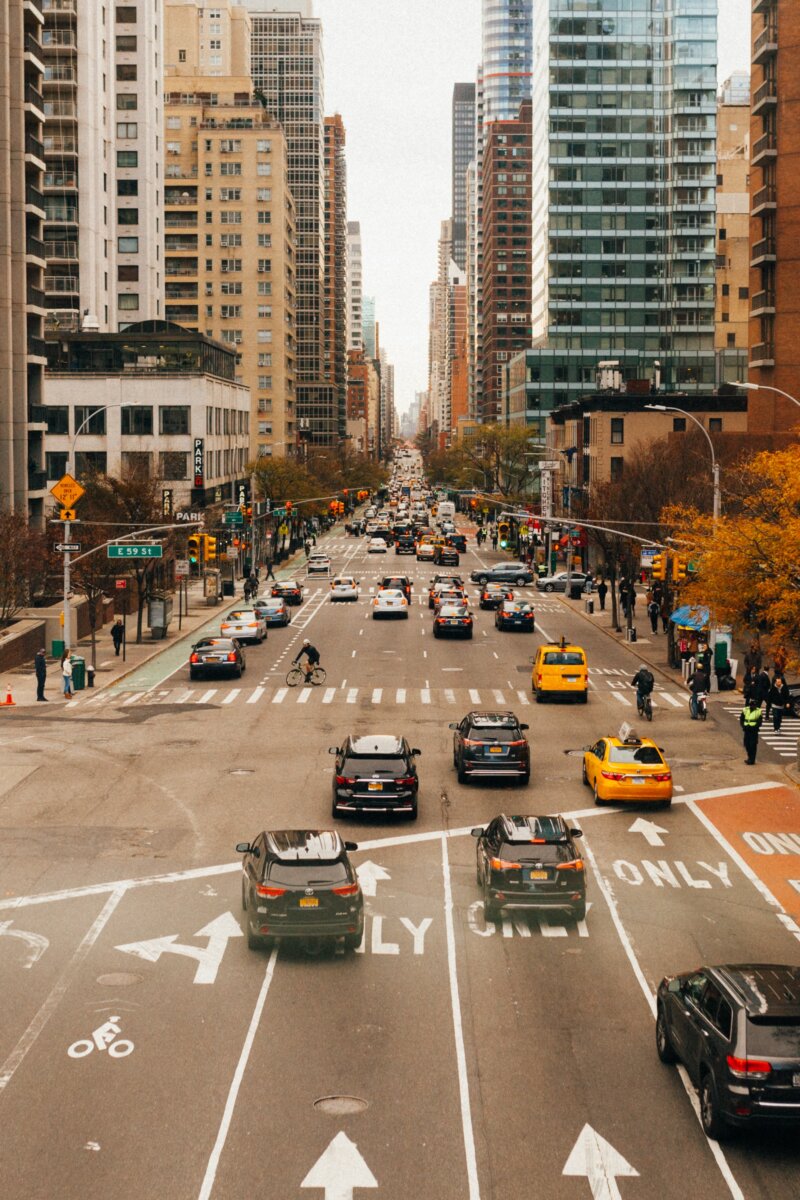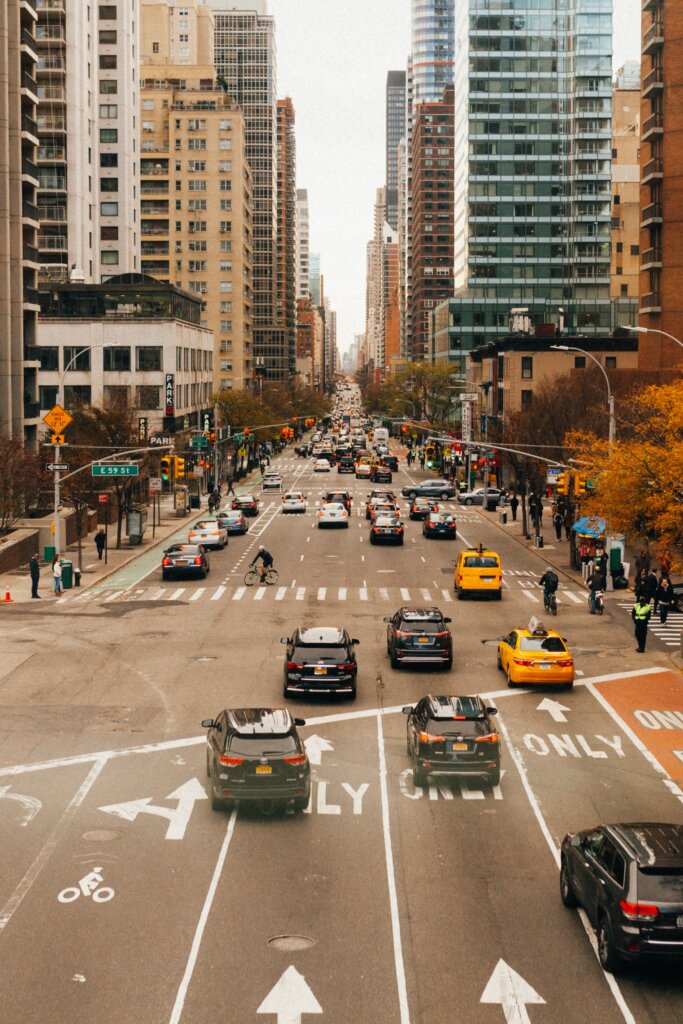 ---
14. It is illegal to honk your car horn in New York City
Every city and every state has its own share of bizarre laws. One could even consider it a rite of passage at this point (like the no moustache kissing law in Nevada, the ugly law in California, the ugly horse law in Washington, and the anti-worrying squirrel law in Missouri).
New York is no different. Specifically in New York City, SI Live reports that it's illegal to honk your horn.
While exigent factors definitely change matters (you can only honk your car horn "under emergency circumstances"), this law is a bit different than other outdated ones.
What's most intriguing is this law has been exercised as recently at 2016. According to NYPD data, two summons were issued that year.
All in all, honking your horn unnecessarily (or emitting any other noise like a car alarm) can incur you a $350 fine.
Though, depending on the situation, that might be more than worth it to blow off steam.
---
15. New York City's nickname "The Big Apple" originally referred to horse racing
Ever wondered the origins of New York City's famous nickname – "The Big Apple"?
According to Britannica, it was first popularized in 1920 by John J. Fitz Gerald, a sports writer, who penned a column about horse racing entitled "Around the Big Apple", with the big apple itself referring to the big prizes and glory to be won.
As the years went on, jazz singers began to use the term too, but it wasn't until the 1970s that it began to really stick. At that time, tourism campaigns used the name "Big Apple" to attract more visitors, and weirdly, it worked.
Today, "the Big Apple" is one of the most recognizable city nicknames in the world.
---
16. In New York City, there's a birth every 4.4 minutes and death every 9.1 minutes
Considering the sheer size of New York City and how densely populated it is, this should come as no surprise. But, still, it's a very interesting statistic.
The New York City Department of City Planning reveals there is a birth in New York City every 4.4 minutes and a death every 9.1 minutes.
… Which is about as full-circle as it gets.
---
17. 40% of all Americans can trace ancestry through Ellis Island
America was founded as an asylum from tyranny. While whether or not that remains true is up for debate, Ellis Island remains an enduring symbol of the American Dream.
For those unaware, Ellis Island is the tiny 27.5 acre island occupied by the Statue of Liberty. In 1890, it was designated one of the first Federal immigration stations by President Benjamin Harrison and soon became a bustling hub of immigration.
In fact, between 1886 and 1924, a staggering 14 million immigrants entered the United States through New York Harbor.
According to the National Park Service, 40% of all Americans can trace their ancestry through Ellis Island today, which is a pretty incredible statistic, and of course a reminder of the island's lasting importance.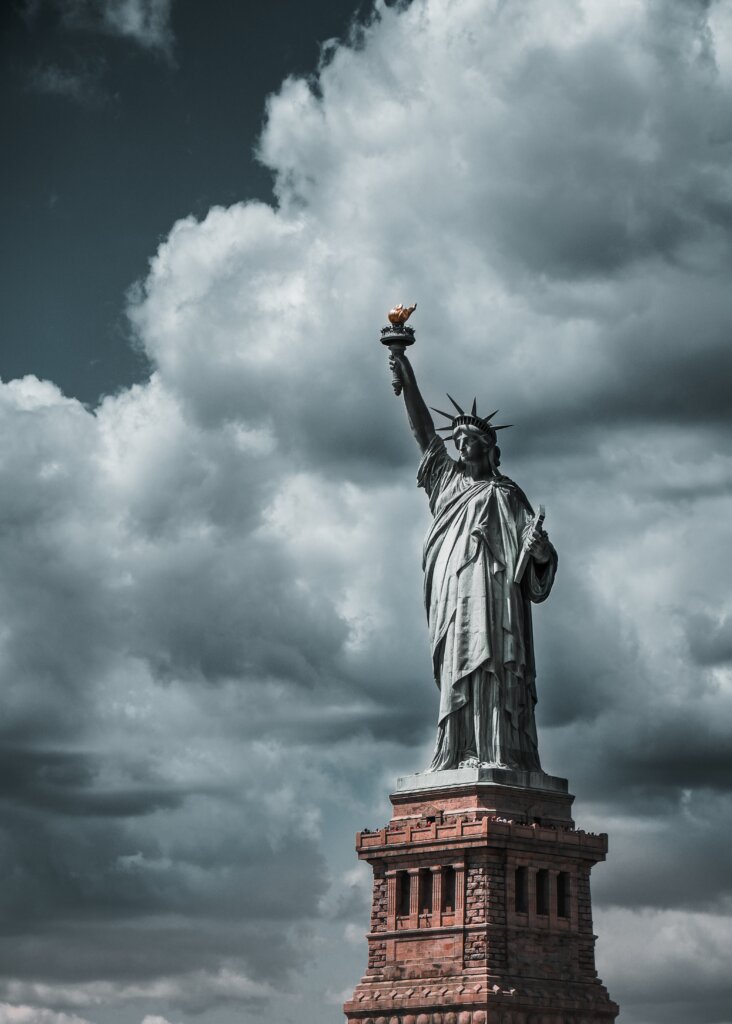 ---
18. New Yorkers drink seven times as much coffee as everyone else
"The City that Never Sleeps" apparently doesn't sleep for a reason. According to The Washington Post, New Yorkers drink seven times more than everyone else in the U.S.
Weirdly, the article goes on to say that based on data from the Eater app, New Yorkers also have the healthiest diets in the country.
So you know, coffee can't be all that bad for you… right?
---
19. New York was home to the bloodiest prison revolt in world history
The Attica Prison Revolt took place from September 9th to September 13th in 1971, and is considered the bloodiest prison insurrection in history.
The revolt took place at Attica Correctional Facility, a maximum security prison in New York. The cause? Prisoners were demanding improved living conditions, taking prison staff hostage to further their cause.
After four days of fruitless negotiations with inmates, officers eventually stormed the prison. 29 inmates and 10 captive prison staff would ultimately perish, marking "the bloodiest, one-day encounter between Americans since the Civil War", according to the McKay Commission.
---
20. New York has the largest US national park Outside of Alaska
Created in 1892 in New York, Adirondack Park contains six million acres, covering a staggering one-fifth of the entire state of New York.
Even more jaw dropping: it's three times the size of Yellowstone national park, and it's equal to the size of neighboring Vermont.
Full of forests, lakes, and rivers, there is no entrance or admissions fee, which is a pretty great deal when you consider how much there is to explore.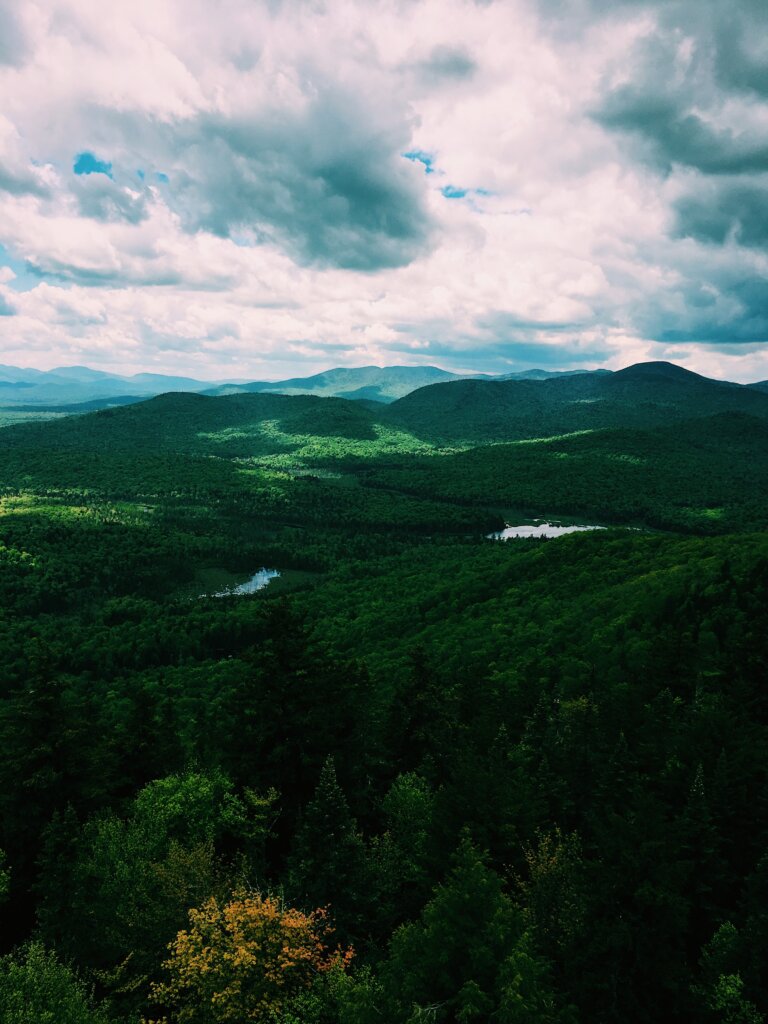 ---
Did I miss any of your favorite New York fun facts?
Let me know in the comments! I'd love to add more to the list.
---
Watch my most popular YouTube video this week:
---