*FYI - this post may contain affiliate links, which means we earn a commission at no extra cost to you if you purchase from them. Check out our Privacy Policy and Disclosure. for more info.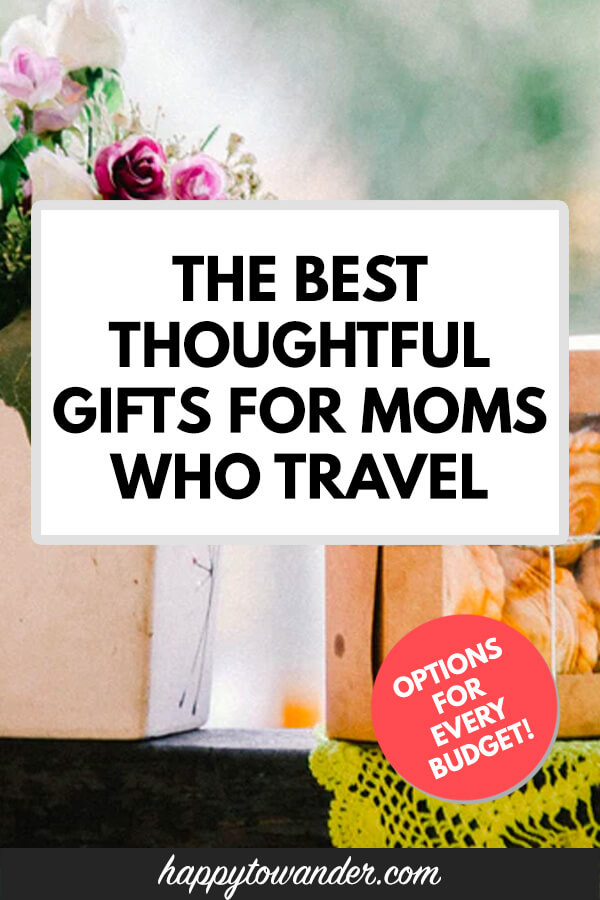 Trying to find the perfect gifts for your mom – is there any task more daunting?
I mean, like that meme says, "when your mom deserves a freaking island but all you can afford is a candle".
Here's the good news: if your mom likes traveling, I've got the perfect list of gifts for you, merging awesome, thoughtful, practical and affordable all in one.
This gift guide offers up a collection of the best travel gifts for moms, with options for every budget. I hope it makes shopping for Mama Bear a little less stressful!
---
---
The Best Travel Gifts for Mom Under $20
If cheap gifts for mom are what you're after, here's a list of options for less than $20.
Travel-themed wall art
If your mom is a homemaker type, why not get her some travel-themed wall art? This personalized print for example is perfect for melting mom-hearts… or you can browse some of my favourite Etsy travel prints here.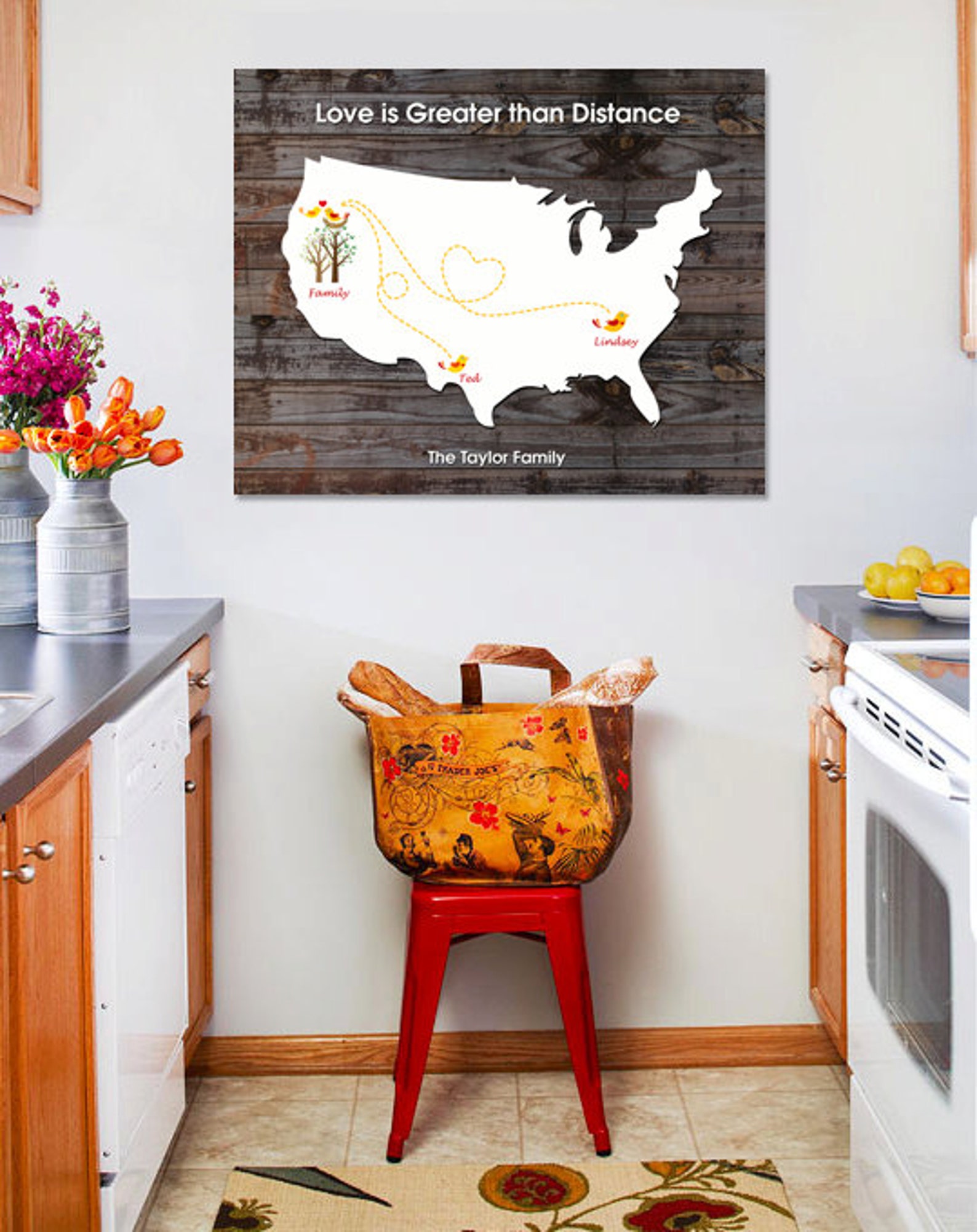 ---
---
I take after my mom, which means I love naps. Both of us have a natural-born ability to fall asleep anywhere, but I know this isn't the case for many. If your mom falls under this category, why not get her a luxurious little eye mask for optimal shut-eye on the road?
A nice eye mask is a common tool in the arsenal of any seasoned traveller, and a high-quality one is a cute little stocking stuffer or gift that will be infinitely useful for your mom's future travels! This one even has anti-aging properties (supposedly), sooo…


Browse the best deals on eye masks
---
---
This is the most genius gift ever. Like most moms, mine is ridiculously paranoid about getting pickpocketed or losing her valuables at all times. Well to be fair, my mom has (on multiple occasions) forgotten her passport in places, so if you have a sweet forgetful mama bear that's like mine, consider buying her a passport scarf – a stylish scarf with a hidden pocket for valuables so she can travel easy.
This one is super affordable. There's all sorts of nice patterns, and the best part – they're super affordable (and genius).


---
---
Practical, pretty and smart – the trifecta of the perfect travel gift! There are so many nice options out there suited to different tastes/personalities – you can even get a personalized passport cover like this one for that extra special touch!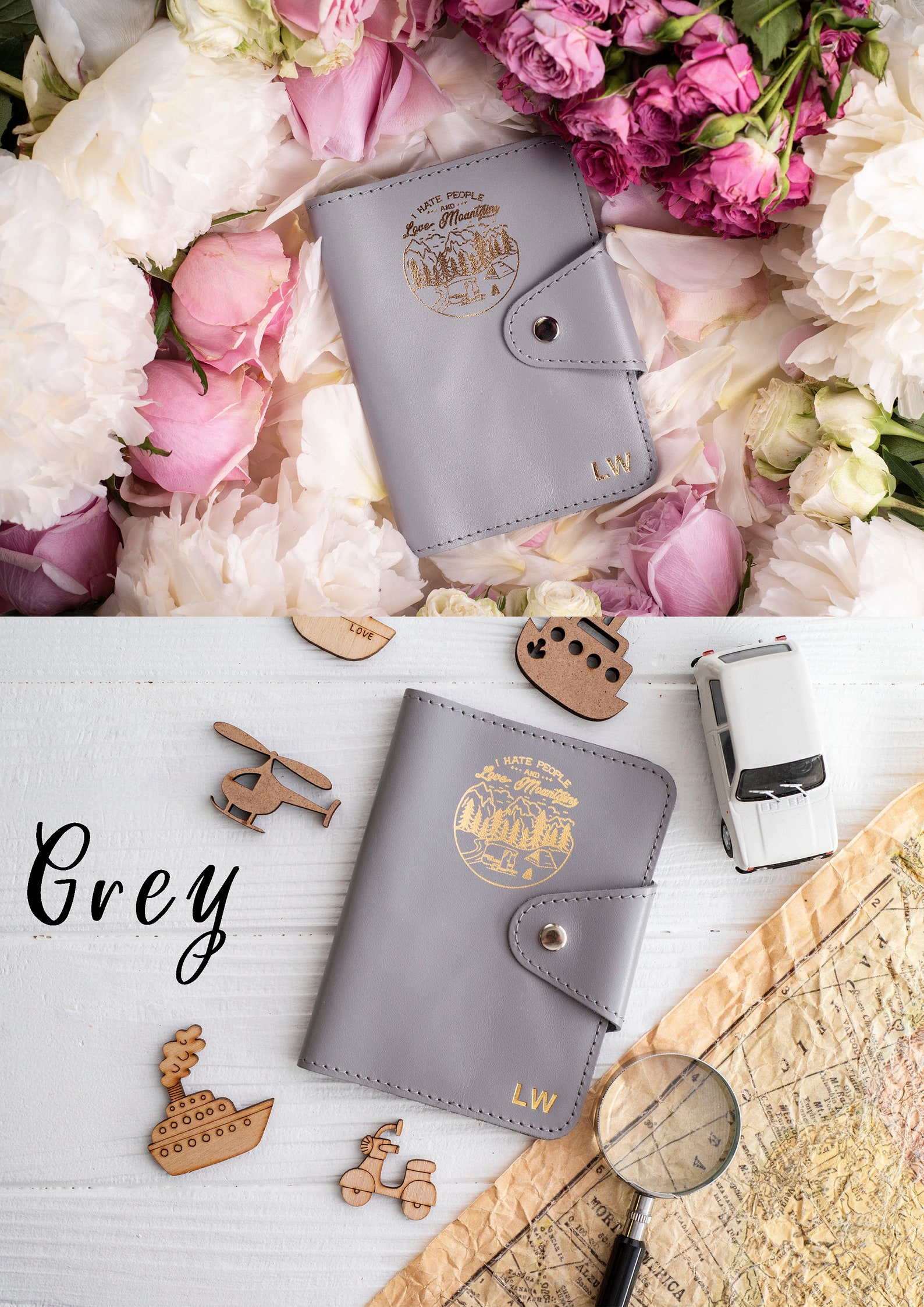 ---
---
Portable steamer
Most carefree travellers wouldn't really mind a little wrinkle in one's top, but um, let's be real: most moms aren't really carefree travellers, now are they?
I've been nagged to death about how slobby I can look when I travel, and if you can relate to this, I'm sure we have similar moms. A nice, mega-compact garment steamer like this one is the perfect travel accessory for moms who travel often, because they fold up really small and make it easy to steam clothes quickly on the go (without grappling with weird hotel irons).


Browse the best deals on portable steamers
---
---
A nice cosmetics bag is something nobody should travel without! This mega-practical gift will send your mom's organized heart aflutter. I recommend getting one that is not just nice-looking, but also functional with various compartments and organizational sections. This one from HaloVa is adorable, packed with features and super high-rated on Amazon.
---
---
The Best Travel Gifts for Mom Under $100
If you've got a sentimental mom (and let's be real – who doesn't), a digital frame might make the perfect gift. Not only are they lovely and thoughtful (especially if you fill it up with your favourite photos beforehand) but they're like a gift that keeps on giving everyday as your brilliant face lights up the room 😉
There are tons of great options for digital frames out there, mostly for less than $100. It makes a great gift – trust me, my grandma loved hers!


Click here to shop digital frames
---
---
Comfortable travel shoes are a must for any traveller, and it's a practical gift I'm sure your mom would appreciate.
As for recommendations, I swear by my Clark's sandals which have been with me in over a dozen countries (and have created some pretty funky tan lines to match). Make sure you sneakily research her shoe size though, and get a feel for the kind of styles she likes!
---
---
If you want to make your mom cry, some sort of customized photobook from a special trip or occasion will do the trick. There are many websites where you can make them online these days with minimal fuss, and they'll print/send it straight to your door.
BEFORE YOU BUY, NOTE: There is almost ALWAYS some kind of Photobook deal on Living Social, with prices as low as $5 (yes really!). Be sure to check for deals online first before buying directly from websites because you can save SO much by buying the voucher first.
---
---
A unique experience at home
If your mom doesn't have any trips planned, why not give her a taste of adventure and travel right at home?
Sites like Living Social offer a lot of amazing discounted experiences like restaurant outings, adventure sport tours, boat rentals, classes and more… usually at crazy discounts of 40%+. For instance, after a quick look for my hometown (Vancouver), I found all sorts of experiences from pasta and bread making to salsa lessons. There are SO many options and I'm sure you'll find one that's a perfect fit for your mom.
---
---
An unforgettable experience for her next trip
Of course, if your mom is planning on travelling sometime soon, another great option is to buy an experience/attraction for her – one that she'll remember for the rest of her life! Imagine sending her on a river cruise along the Seine in Paris… you know you'd be soaking in those brownie points for years to come.
My favourite resource for booking attractions/experiences is Get Your Guide, because they guarantee the lowest possible price. Basically, they're a company that works with a lot of different tour operators and they guarantee that they'll refund you the difference no questions asked if you're able to find a lower price than theirs. This locks in the best price you can get, plus by booking through them you're often able to save yourself from horrendous line-ups in person.
---
---
The Best Travel Gifts for Mom for $100+
I know it's such a classic "mom" present, but a nice and practical travel bag might just be your best bet for the perfect travel gift! Blending both "want and need", a pretty travel bag will rake you in 'best child of the year' for sure.
There are of course plenty of options out there, but the main contender for this category (in my opinion) is Longchamp. My mom swears by her Longchamp bag and she takes it everywhere with her when she travels. Not only is it practical and durable, it also has a fancy name brand that will make the gift feel extra special and splurgey. That said, this purchase doesn't need to break the bank!


---
---
In my experience, moms find it very satisfying when they can keep track of how much exercise they've done in a day (even when it's not that much). FitBits are the perfect gift for a mom on the go, and certainly one who loves to walk off the calories from all her delicious meals abroad 😉


Browse FitBit deals
---
---
---
The trip of a lifetime
Experiences make the best gift for a mom who has everything, and of course, there's no experience more special than being able to bring your mom or dad on a surprise trip of a lifetime. Surprising my dad with a stay at his dream hotel at Lake Louise was one of the highlights of my life and if you get a chance, I highly recommend doing something similar – it's the best feeling ever!
But duh, trips aren't cheap. While I wish I could wave my magic wand and make money fall from the sky for you, I'll have to settle for what I do best: travel tips and resources! Here are some resources that can make this gift a little more affordable for your mom:
1. Check Secret Flying for flight deals/error fares
2. Look into discounted experiences via websites like Living Social, which offers steep discounts on hotels, vacation packages and more
3. Try more affordable accommodation alternatives like AirBNB, rather than hotels. My beginner's guide to AirBNB can be found here, and includes a $50 off voucher for your first booking
---
---
In search of more travel gifts for parents? You might also like:
---
I hope you enjoyed that 'Best Travel Gifts for Mom' roundup and got some good gift ideas for your mom. Please note that this post does contain affiliate links, which means I earn a commission from purchases you make! Thanks for your support 🙂
Want to travel smarter and more often?
Join over 80,000 followers who love what I have to say! Enter your email here & you'll gain instant access to my special VIP zone, featuring freebies like checklists and printables... plus exclusive content, tips and updates!
---
Watch my latest video:
---