If you ask me, there's no better excuse to mindlessly roam the interwebs than a crappy, rainy day.
And with the passing of my city's rainiest month in documented history, you can say I've had a lot of time to click away at the spiralling rabbit hole that is the world wide web.
It was precisely through one of these blackout netathons that I stumbled upon the glorious magic that is Etsy's travel prints collection. World map canvases, minimalist posters… let's just say I spent an unhealthy bit of time drooling at my computer screen, bookmarking *gulp* dozens of prints for potential home decor. And then it hit me: why not turn this psycho shopping spree into a blog post, so I'm at least productively psycho?
… Plus, I know I'm not alone in my decor hoarding ways.
So here's a list of my favourite travel prints on Etsy… with some being less than $10! Seriously guys, treat yo self.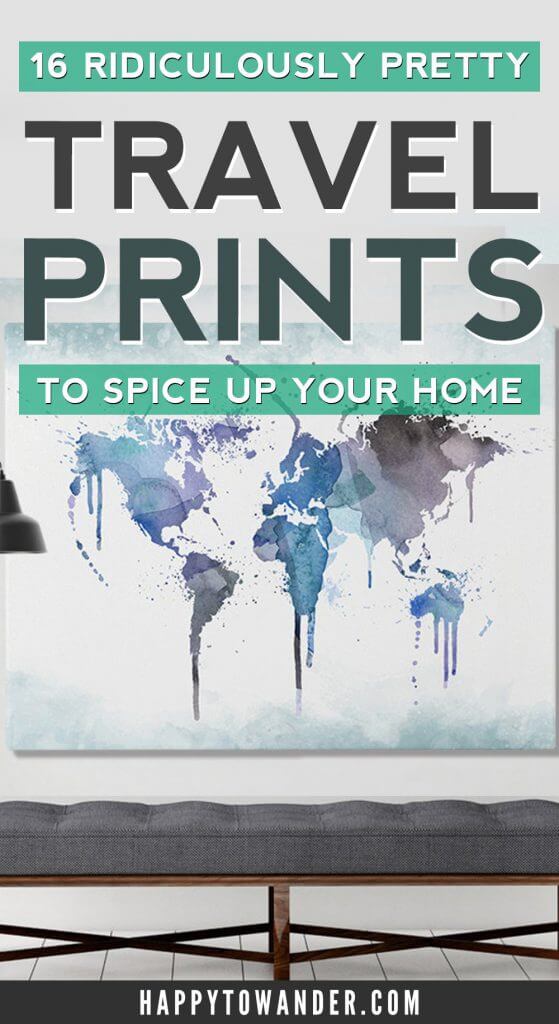 1. Colourful canvas masterpiece
This World Map Art Print Canvas Set is a gorgeous watercolour map spread across 3 massive canvases. It's a bit pricier than the other travel prints in the list, but considering the size (and cry-worthy beauty), I'm kind of reaching for my credit card already…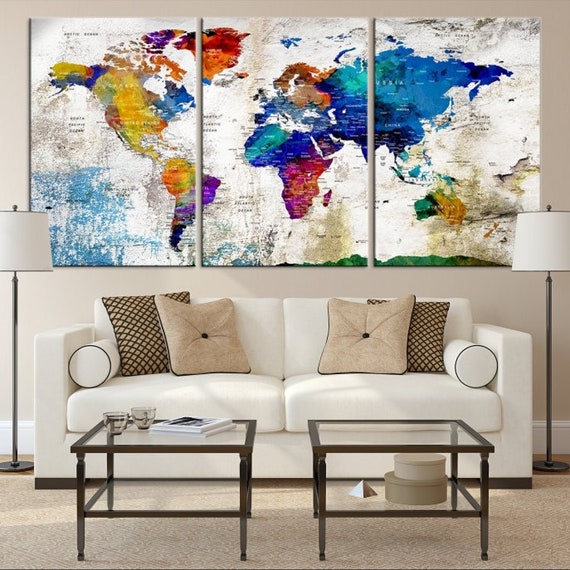 2. Sharp vintage print
I'm a sucker for faux-vintage prints and this ahh-mazing Florence city print has earned a firm spot on my wish list. I didn't think the Firenze Duomo could get any prettier, but *swoon*.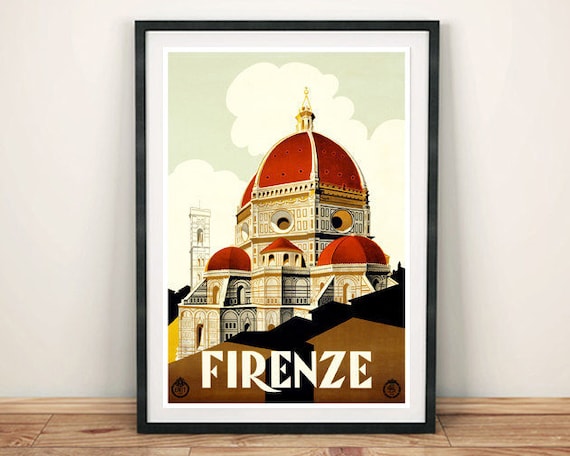 3. Playful art deco
This sharp art deco print from Encore Print Society is the perfect mix of bold and lovely. I'm a big fan of its modern take on a famous landmark, plus they have tons of other options too. Can you tell I'm a bit of a sucker for minimalist travel poster design? Warning: scrolling through their shop will probably suck you in for hours.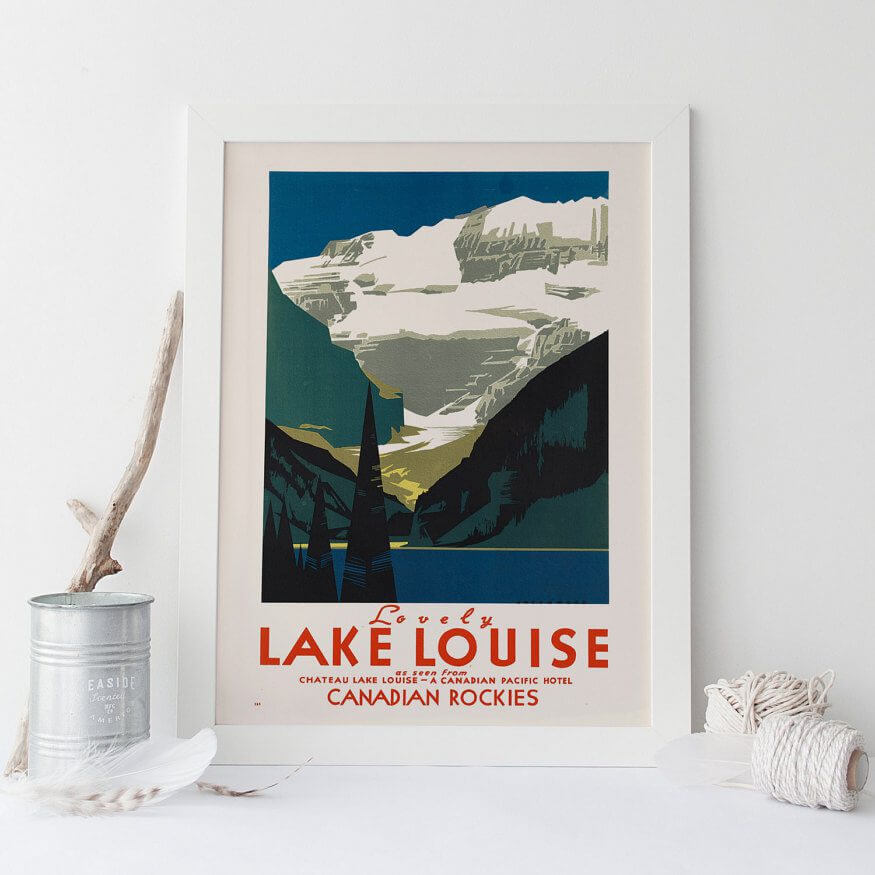 4. Elegant foil print
Simple and pretty, this elegant gold foil map art print by Sam's Simple Decor makes me want to drink tea all day in an oversized white turtle neck. Think of the stellar Instagram shots though.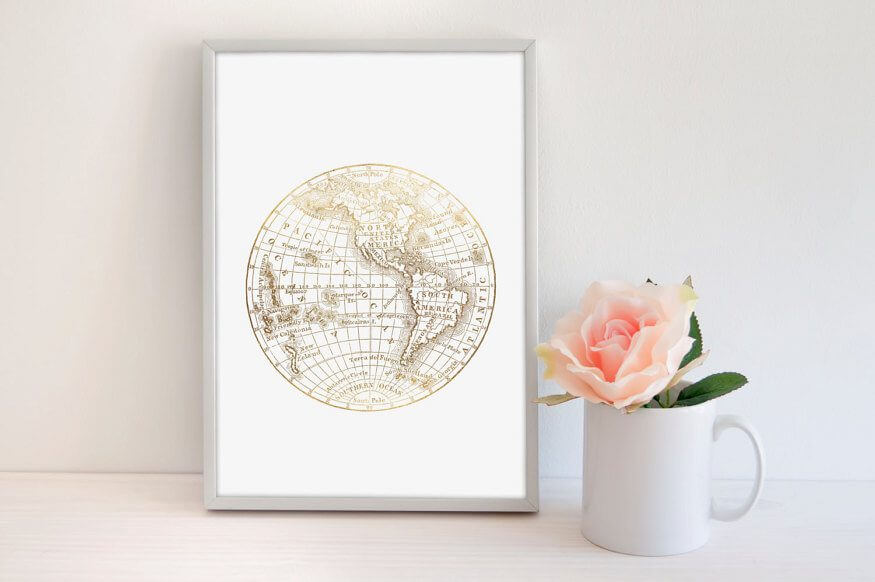 5. Dreamy watercolour map
I know, another watercolour world map? Don't judge me… I genuinely can't get enough of this look. Really loving the cool shades in this World Map Watercolour Print! Can you imagine it on a dark grey wall, alongside a couch with blue accent pillows? Am I getting carried away? Sorry.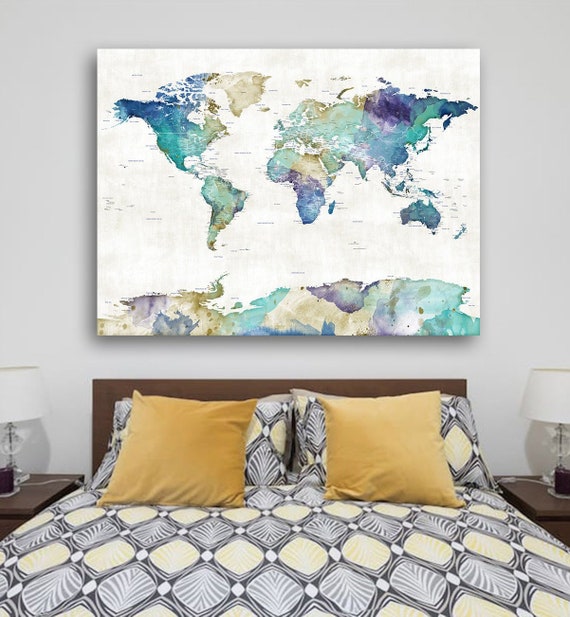 6. Edgy and modern city print
Clean and bold, this City Map Art Print would be the perfect addition to an office or living space. If you're not feeling a particular affinity to Stockholm, you can customize it with any city you want.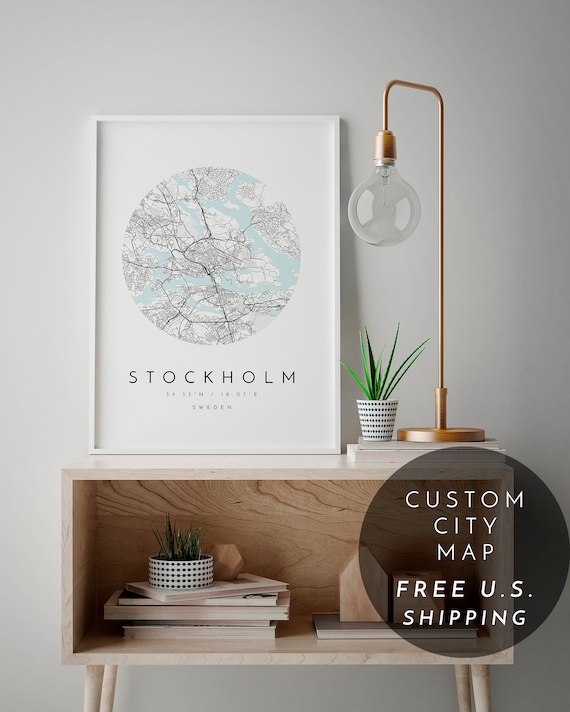 7. Minimalist lettering
I have a shameless love for pretty lettering, but sadly, my unused calliagraphy set sits in the back of my drawer alongside my shards of broken ambition. Luckily, non-artsy folk like me can simply grab one of these printable lettering prints and call it a day! I LOVE this travel poster design… a tad cheesy, but let's be honest: you're pretty into it.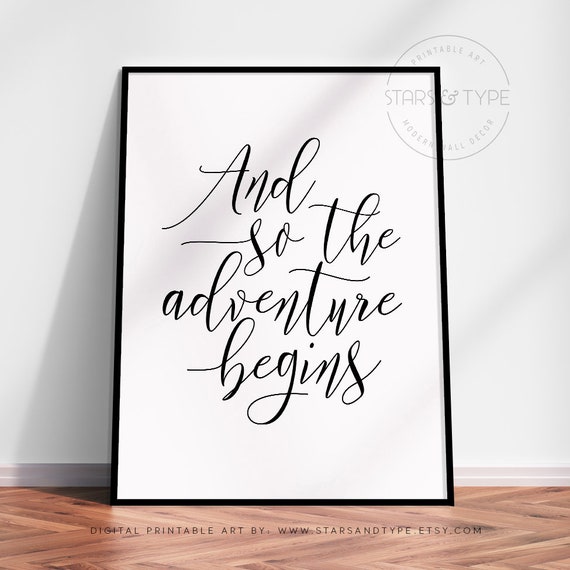 8. Bold and colourful poster print
These posters are so fun. I'm a big fan of the bold colours and design, and would LOVE a set for my office wall. Plus, they have options for a bunch of other destinations too.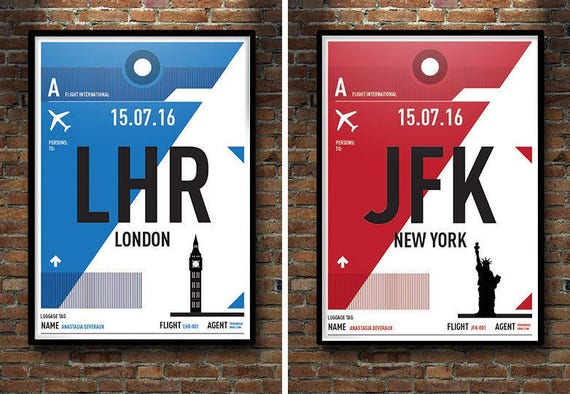 9. Watercolour country print
I love the simplicity in this country watercolour print. Wouldn't a set of these travel prints be such a cool way to keep track of places you've been to? Mmmmph now if that's not happiness, I don't know what is.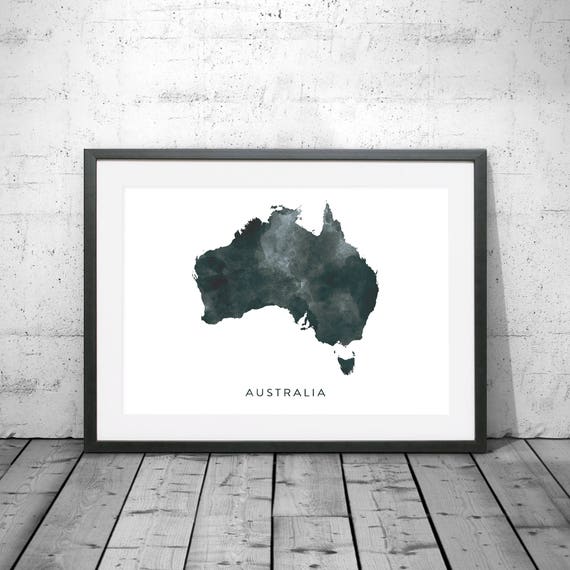 10. Customizable travel poster design: signpost print
The most badass part about this simple print is that it's customizable! The perfect gift for any travel lover in your life (aka yourself).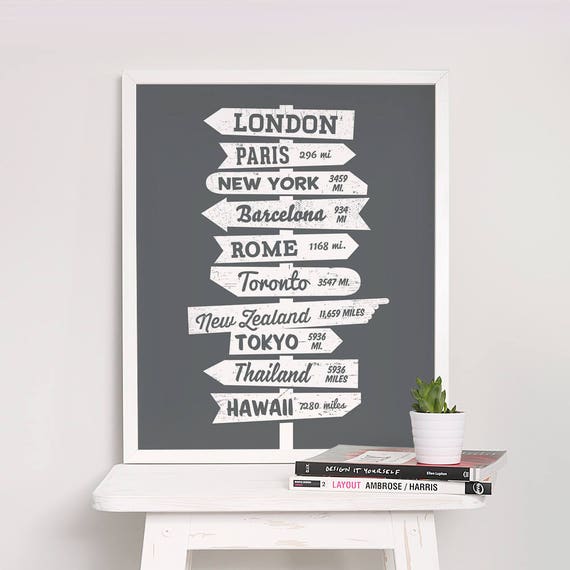 11. Artsy nautical compass print
This pretty compass print makes me dream of relaxing days by the sea. BUT, until I pinch my pennies enough to splurge on my own boat, maybe having this pretty print on my desk will do…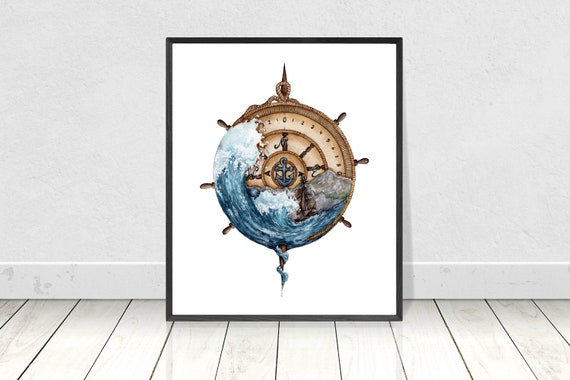 12. Dainty floral world map
When I was living in Germany, I bought the most perfect floral map art print that I had to tearfully abandon upon moving. This dainty floral world map is the closest match I've found online. Pretty perfect, don't you think?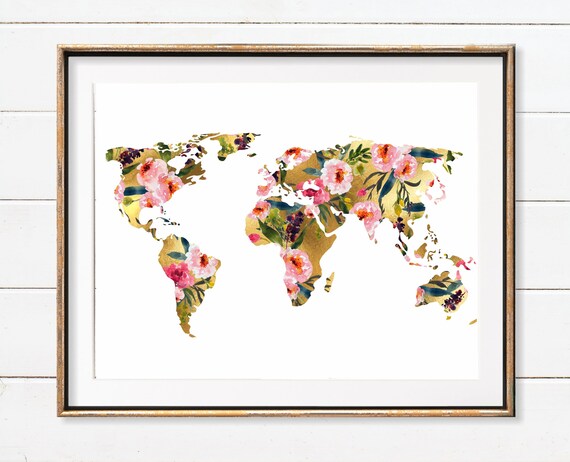 13. Minimalist phonebooth print
I'm a sucker for all things quirky, and this minimalist phonebooth print just tugs at my heart strings. Wouldn't it be fun to have a set of travel prints ft. symbols from all your favourite cities?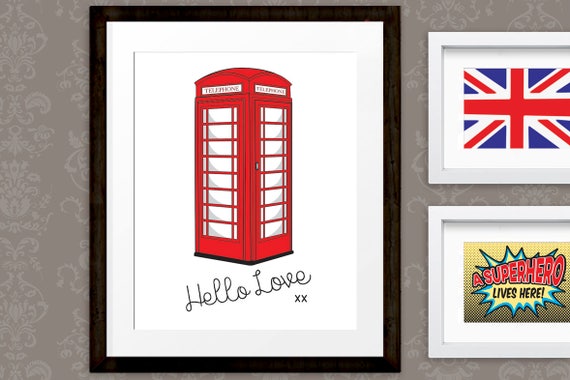 14. Bold travel poster design (adventure print)
Not one for whimsy and frills? This bold adventurous print is for the badass minimalist in all of us.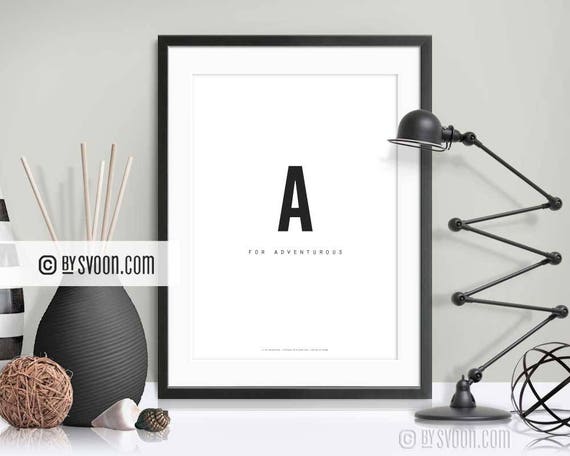 15. Super pretty print
… and on the opposite end of the spectrum, dust off your pearls and dainty tea cups, because this pretty print is the perfect match for any travel-themed display or vanity. I mean, I feel more ladylike just looking at it.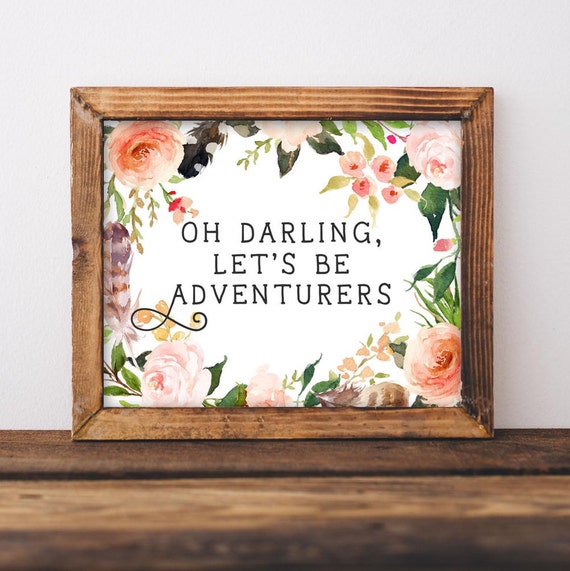 16. Watercolour skyline
Last but not least, this watercolour skyline makes me swoon because 1) Vancouver is home and 2) it's just so so so so cool. Of course, the shop has skyline travel prints for many other major cities too, so give their store a peek!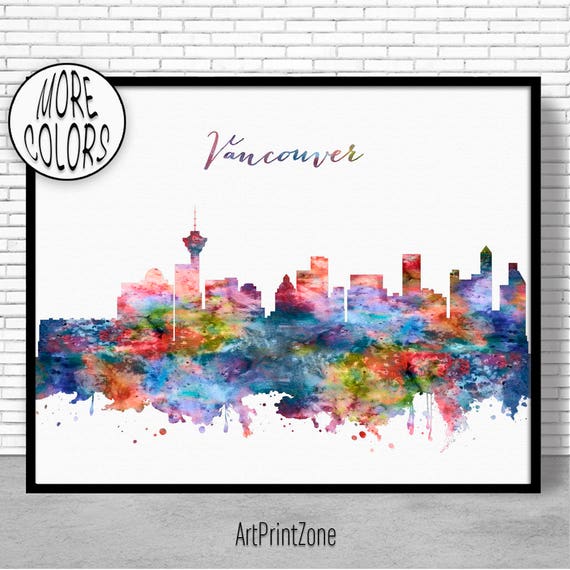 Ah and now for the real tough questions: let me know in the comments which one is your favourite! … I dare you to pick just one. 😉 Happy decorating! I hope this post gave you lots of inspiration for travel poster design + travel prints!
PS: This Travel Prints post contains affiliate links which give me a small commission to fuel my avocado addiction. Of course, they come at no extra cost to you! Thanks for your support, lovelies.