*FYI - this post may contain affiliate links, which means we earn a commission at no extra cost to you if you purchase from them. Also, as an Amazon Associate I earn from qualifying purchases. Check out our Privacy Policy and Disclosure. for more info.
Alaska is a lot of things – it's the biggest state in the US, a powerhouse of nature, and home to literally 98% of the entire US population of brown bears.
But despite being a bear-y fascinating place, Alaska is still a part of the US that visitors know little about… which is a shame if you ask me, because Alaska is truly one of the most interesting places in North America.
Since I love reading up on all the best stories and random facts about destinations before I visit, I figured it was time to put together some Alaska facts for travel nerds just like me… and here they are.
From dog mushing to towns named Chicken, below, you'll find some of my favourite funny, unique, and interesting facts about Alaska. I hope you enjoy them!
Save this post on Pinterest for later: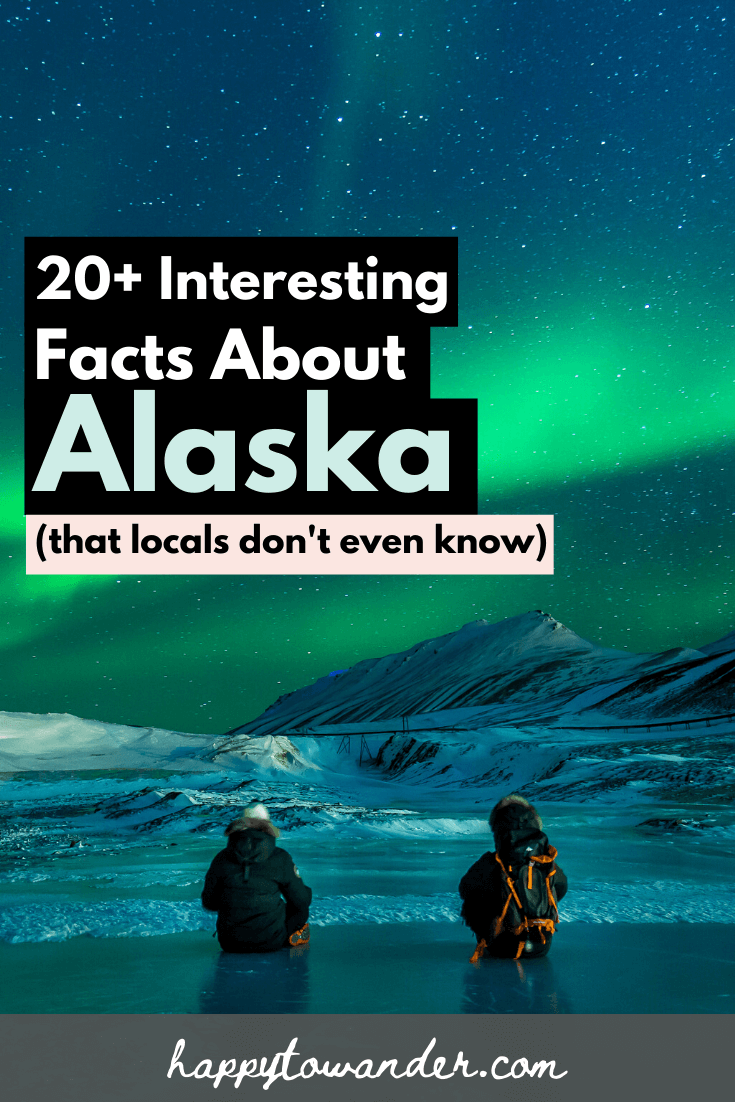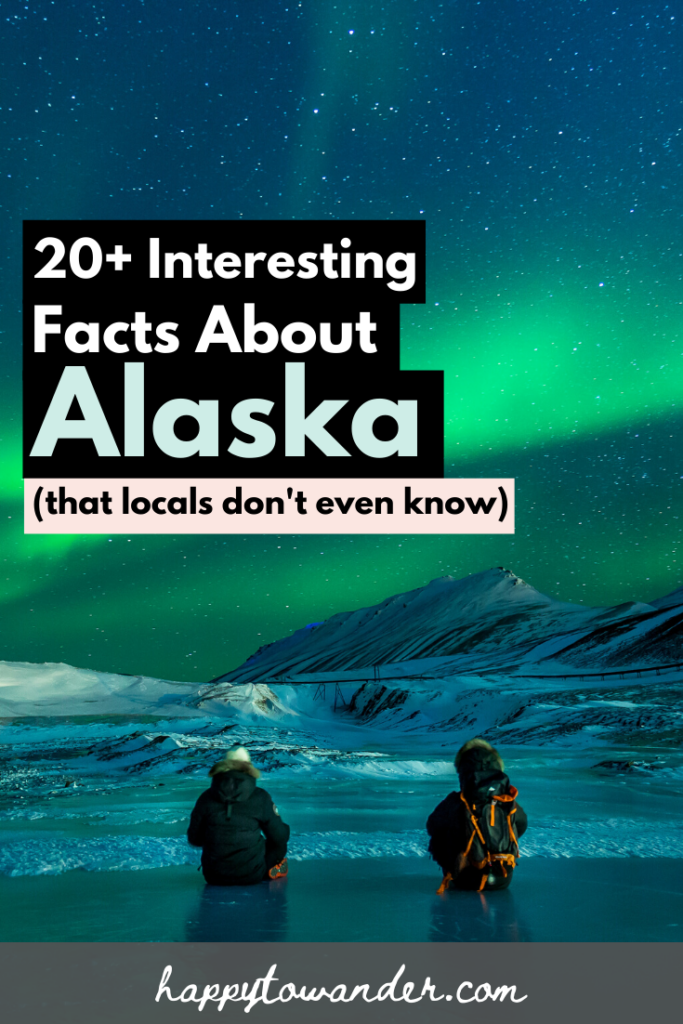 ---
1. Alaska is bigger than Texas, California, and Montana combined
It's a well known (but commonly forgotten) fact that Alaska is the largest state in the US by a huge margin – sorry, Texas!
Still, the true size of Alaska is hard to grasp.
For context: Texas (the largest state in the contiguous US) could fit into Alaska twice. In fact, Alaska is even bigger than California, Texas, and Montana combined… and if it were its own country, it would be listed among the top twenty largest countries in the world.
I could go on, but the point is simple: Alaska is huge.
---
2. Alaska annually hosts the world's largest outhouse race
When associating Alaska with racing, it's likely that you'll think dog mushing. Maybe skiing. Or even racing on the water.
But there's actually another widely beloved race held every year in Anchorage, Alaska.
The Smithsonian Magazine explains that, since 2006, contestants have descended on Anchorage to participate in the University of Alaska Anchorage's outhouse race.
Like racing in the Boy Scouts, teams have to construct their outhouses and have them inspected by a committee to ensure they're structurally sturdy, before they race in teams consisting of 4 pushers/pullers and one (helmeted) rider.
While of course the aim is to win, I'm, sure nobody would complain about coming in "number 2" for this one.
---
3. Juneau, Alaska is the only United States capital inaccessible by road
Accessible only by air or sea, Alaska's capital of Juneau has the unique distinction of being perhaps the most isolated state capital in the US.
Officially named Alaska's capital in 1906, Juneau was chosen to replace the original state capital of Sitka thanks to gold deposits that were discovered in Douglas, bringing with it prosperity and growth.
---
4. Anchorage's public bus system is called "The People Mover"
While it may be a little on the nose, that doesn't make the name given to Anchorage's public bus system any less, well, awesome.
The Municipality of Anchorage explains that the People Mover is the largest public transit provider in Alaska. Which lends credence to its name.
With modern, accessible, and comfortable buses in its fleet, not only do they move people, they do it with style!
---
5. The United States' two largest forests are in Alaska
As we've already established, Alaska is big. And it has plenty of nature within its scenic borders. So it makes sense that the two biggest forests in the United States can both be found in Alaska.
According to the Alaska Forest Association, the honor of largest forest goes to the Tongass National Forest, at 16.8 million acres, while the Chugach National Forest comes in second at a (relatively) measly 5.9 acres.
This is just 0.2 acres bigger than the third place forest, Humboldt-Toiyabe National Forest, which is spread across Nevada and California.
Bonus fun Alaska fact: of the 10 largest National Parks in the US, 7 are in Alaska.
---
6. Alaska was the site of the only WWII battle that took place on US soil
While for the most part, history books focus on the World War II battles fought overseas, there was in fact a single battle that took place on US soil during WWII – the Battle of Attu, also known as Operation Landcrab.
In June of 1942, the Alaskan islands of Attu and Kiska were captured by the Japanese. Almost a year later, in May of 1943, America would reclaim the region in a bloody conflict in which 549 of 3,800 American soldiers perished.
Of Japan's 250 soldiers, only 29 survived.
---
7. Bears are also residents in Anchorage, Alaska
Florida may have a monopoly (though it's not much of a monopoly if no one's trying to compete) on coexisting with alligators and crocodiles.
But Alaska has its own claim to this kind of fame… except with bears!
According to the Alaska Department of Fish and Game, it is estimated that between 250 to 350 American black bears and 55 to 65 grizzly bears live in Anchorage alongside people.
And while Anchorage has plenty of wild spaces for the bears to hang out, they have been known to mingle from time to time… most recently (and famously) somehow entering an outhouse and surprising a woman by biting her on the butt.
She was fine though, so try not to worry too much.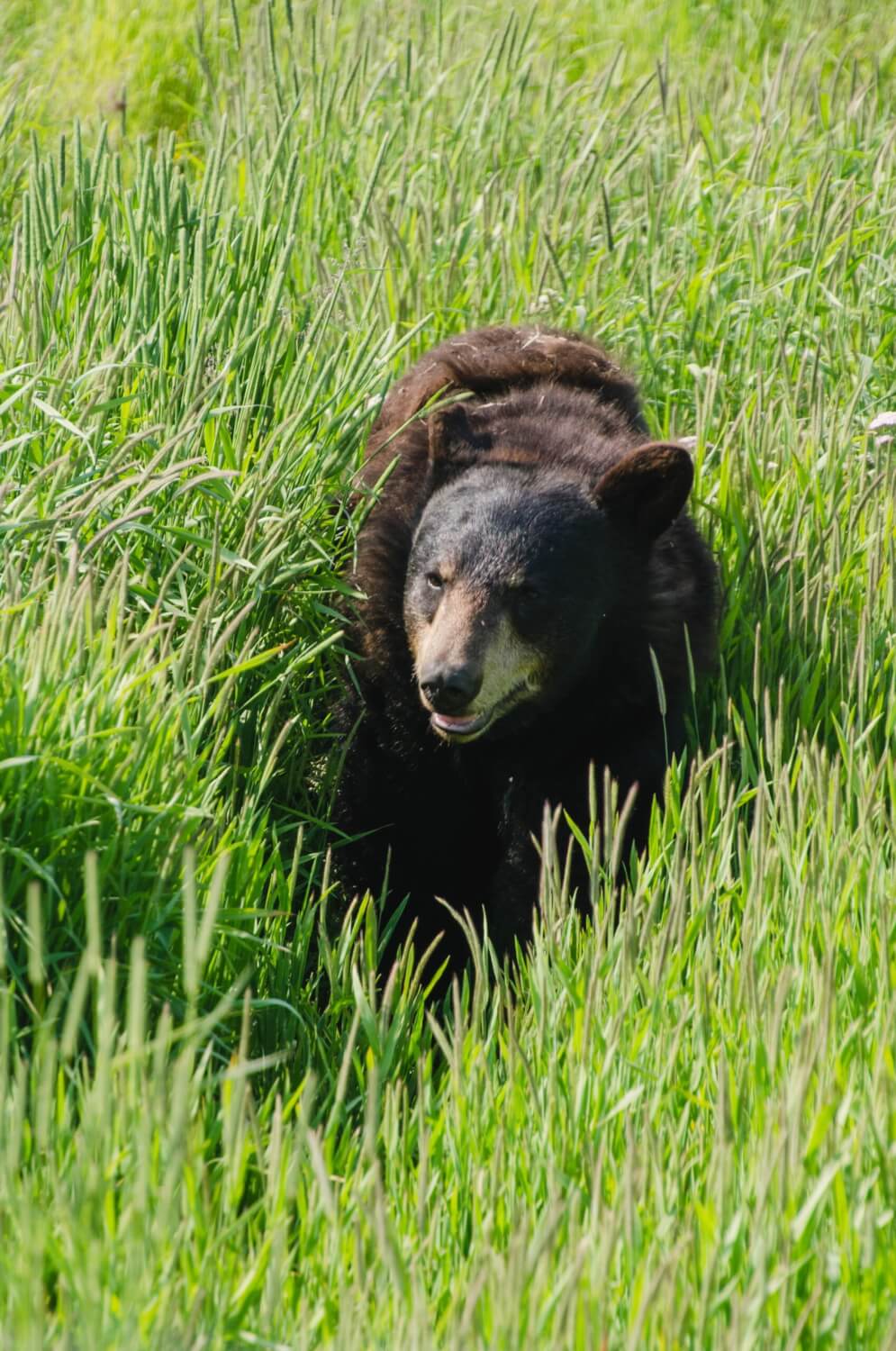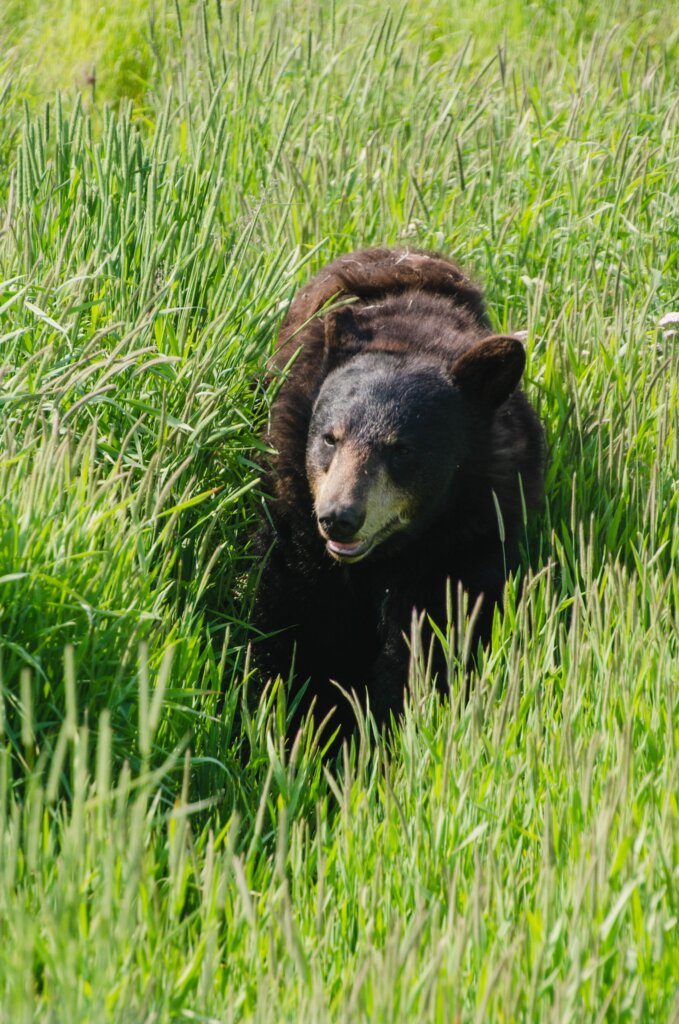 ---
8. Alaska is the only state name you can type on one row of a keyboard
This might not be the most significant piece of Alaska trivia, but it's the perfect random fact to bust out when conversations get awkward…
Because yes indeed, Alaska is the only state you can type out on only one row of keys (based on a QWERTY keyboard, anyway).
So while not everything in Alaska is easy (e.g. going to an outhouse without meeting a bear), at least typing it out is.
So, while many things about Alaska aren't easy, at least spelling it is.
---
9. Alaska has 3,000,000 lakes
According to the state of Alaska website, Alaska is home to 40% of the entire US' surface water resources, which makes sense when you consider that the state has over 3 million lakes larger than 5 hectares, along with 12,000 rivers and countless ponds and creeks.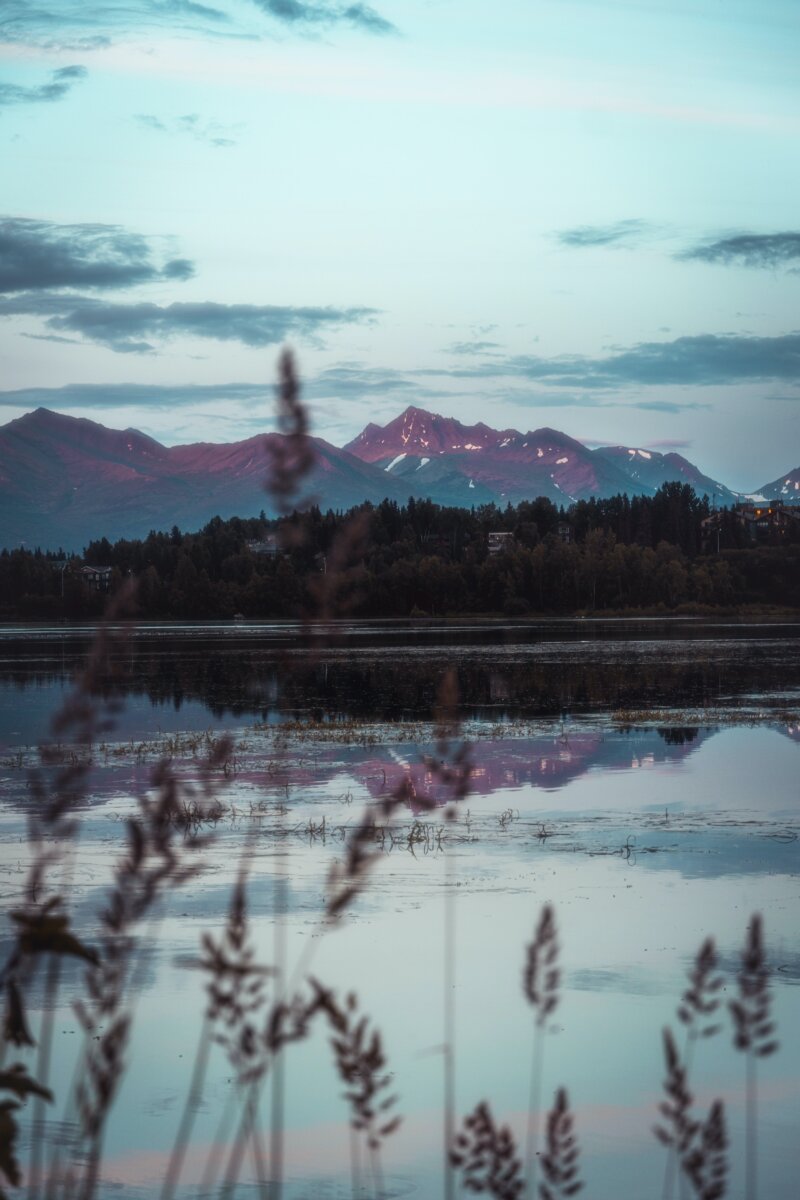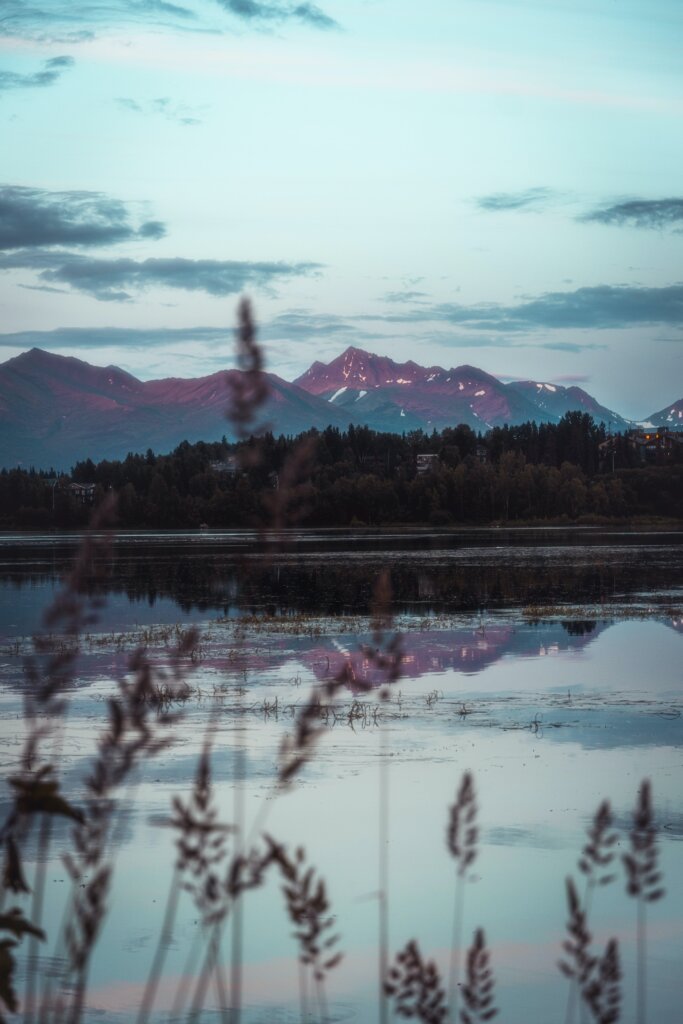 ---
10. For two and a half months, the sun doesn't set at all in Alaska
New York may be known as the city that never sleeps, but Alaska is the state that never sleeps… at least not in the summer.
Alaska's Midnight Sun is a well-known phenomenon that occurs typically occurs from late April to August, during which areas of Alaska will literally receive 24 hours of sunlight.
In the state's northernmost community of Barrow for instance, the sun does not set for 2.5 months.
… Definitely a night owl's worst nightmare.
---
11. Alaska's official state sport is dog mushing
While I don't consider myself much of an athlete, Alaska's state sport is one I would happily participate in.
This sport is known as dog mushing, and involves sitting in a sled while a bunch of pups pull you through the snow. Where do I sign up?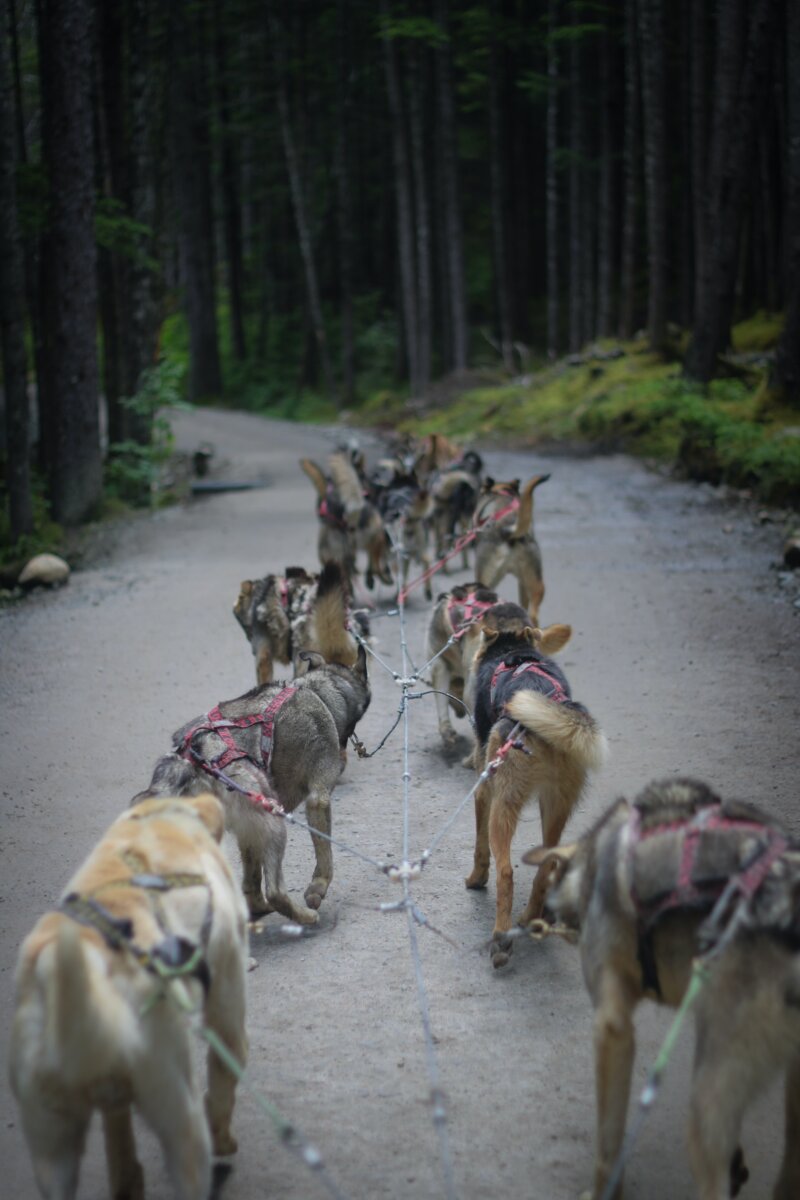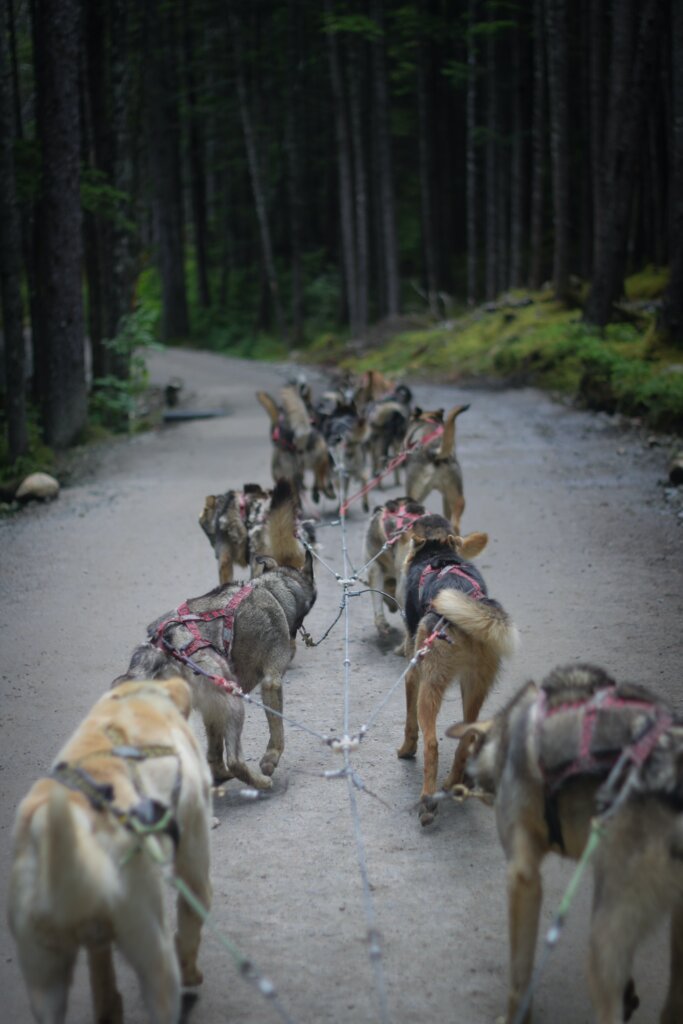 ---
12. PETA once thought Talkeetna residents were dropping moose from airplanes
In one of the more ridiculous funny facts about Alaska, I have to mention the Talkeetna moose dropping scandal, which has created an urban legend about how it is illegal to push moose out of airplanes in Alaska.
While I haven't been able to find an official legal document for this supposed law, it's likely the origins come from a funny misunderstanding several years ago in Talkeetna, Alaska.
This small town once held an annual festival in which moose poop would be thrown down from helicopters to hit a target. The festival was known as the "Talkeetna Moose Dropping Festival", referring to… well, moose droppings.
This was all good fun until PETA got involved. PETA was absolutely appalled that Alaskans were dropping moose out of planes for recreation, and demanded they put an end to the cruel practice. The town folk responded that no moose were being harmed, and this back-and-forth went on for a while…
Ultimately, the festival was discontinued in 2009, but the bizarre urban legend of illegal moose throwing persists… a fittingly odd legacy!
---
13. Pitbull once held a concert at an Alaskan Walmart thanks to a prank
This is another one of those absurd Alaska facts that you just can't make up.
The year was 2012 (a simpler time), and Pitbull had just announced a special contest/brand deal in collaboration with Walmart, pledging to host a concert in whichever Walmart location got the most likes on Facebook.
Well, some pranksters thought it would be funny to hijack the contest and send Pitbull to the most remote Walmart location they could find: Kodiak, Alaska – an island city in southern Alaska with about 6000 residents.
The Internet did their thing, and sure enough, Kodiak's Walmart would end up winning with over 70,000 likes (literally 10x more than the local population), and Pitbull did indeed host a concert there.
---
14. The Alaska state flag was designed in 1926 by a 13-year-old orphan
Back in 1926, when a competition was held to design a 'distinctive territorial flag', I think it's safe to say that nobody expected a 13 year old to win…
But that's exactly what happened.
13-year-old orphan Benny Benson (born to a Swedish-American father and Alutiiq-Russian mother) designed the entry that would go on to win, choosing a dark blue to symbolize Alaska's sky and "ubiquitous forget-me-not flowers." He also selected the North Star as an apt symbol of the northernmost state in the US.
His prize? Besides eternal bragging points, Benny was given $1000, an engraved watch, and his own trip to Washington DC. Years later he would also have a mountain named after him, so… I think he did pretty great.
---
15. Alaska has more coastline than the rest of the US combined
Yet another Alaska statistic that showcases its baffling size!
---
16. Alaska's malamute sled dog, one of the oldest domesticated dogs in the world, was bred and created by indigenous people 3,000 years ago
One of the most enduring symbols of sled racing is the Malamute sled dog. And let's be real, these dogs deserve their own historical account.
According to Alaskan Malamutes, these dogs were created about 3,000 years ago. In fact, this makes the Alaskan Malamute one of the oldest domesticated dogs in the world.
Raised and bred by Inpiat people called the Mahlemut, these awesome dogs are renowned for their hunting abilities and strength… along with their amazing cuteness (though I suspect that's not too practical a consideration).
---
17. In Anchorage, Alaska, Moose are everywhere (and are good excuses for being late to work!)
When most people are late (in normal parts of the world), they blame the traffic. Or they might blame the public transportation.
But in Anchorage, it's possible to instead blame moose!
According to Visit Anchorage, there are approximately 1500 moose in the city, so it's not uncommon to see them meandering around town, even casually weaving through traffic like in this video.
---
18. Most of Alaska isn't accessible by road
Alaska seems to, at times, lean into its image. Renowned as one of the last enclaves of wilderness in the United States, it definitely earns its nickname of "The Last Frontier".
In fact, according to Alaska Department of Transportation and Public Facilities, 82% of communities and FAA-recognized locations in Alaska are inaccessible by road.
This means that most of Alaska is inaccessible by car. So what does that mean? It means you have to get creative. Little wonder why dog mushing is still so popular.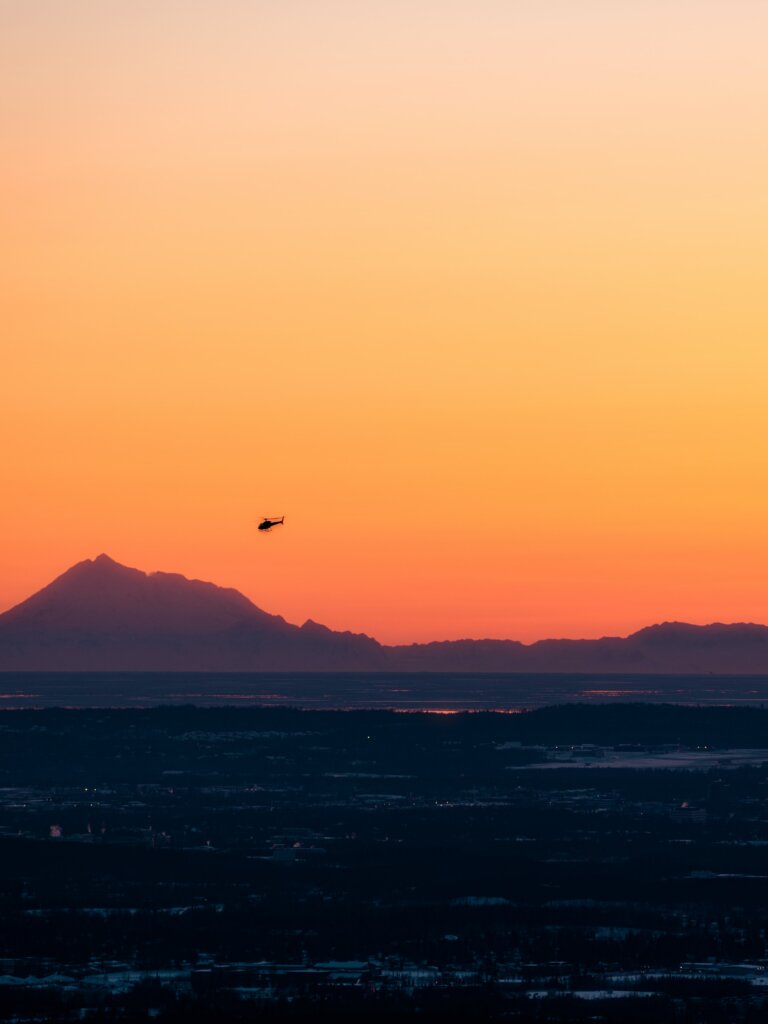 ---
19. Alaska is home to the world's first hammer museum
Founded in Haines, Alaska back in 2002, the Hammer Museum displays over 2000 hammers (and related tools) spanning across history, although their collection is said to include 8000 more items in storage.
Of course, it shouldn't come as a surprise that the founder of the museum, Dave Pahl, was a blacksmith.
---
20. The quirky town of Chicken was named after the delicious bird to save face
Chicken, Alaska's name has, well, peculiar origins. Though that's to be expected with a name like that.
According to Alaska Curiosities: Quirky Characters, Roadside Oddities, and Other Offbeat Stuff, the town was named Chicken because the residents were, well, chicken.
Originally, due to the sizable population of ptarmigan birds in the region, it was suggested that they name the town Ptarmigan.
However, after much deliberation, the spelling of the name couldn't be agreed on. So, in 1902, they decided on an alternate bird to avoid embarrassment.
Little did they know this would only amplify their shame.
In fact, it was believed early residents wouldn't be able spell Ptarmigan. Talk about a lack of faith. (It's not like it would be on signs and documents everywhere.)
---
Did I miss any of your favorite Alaska facts?
Let me know in the comments! I'd love to add more to this list!
---
Watch my most popular YouTube video this week:
---