*FYI - this post may contain affiliate links, which means we earn a commission at no extra cost to you if you purchase from them. Also, as an Amazon Associate I earn from qualifying purchases. Check out our Privacy Policy and Disclosure. for more info.
Scotland is probably one of the easiest countries in the world to fall in love with.
Home to majestically fluffy cows, thousands of dreamy castles, and an endless sprawl of striking landscapes, it's no wonder why bonnie Scotland so often features on bucket lists and vision boards across the world.
… Plus, if you're a sentimental sop like me, there's a high chance that the sound of bagpipes will make you want to cry.
Anyways, we're all obsessed with Scotland – that much is clear. But beyond the beautiful locales and rich cultural history, there's a truly impressive list of unique things to do in Scotland that you can't do anywhere else in the world – from visiting the world's shortest street and narrowest hotel to attending the largest performing arts festival on Earth.
So, wondering what to do in Scotland that you can't do anywhere else? Read on for a full list!
1. Ride the real life Hogwarts Express
I know what you're thinking… The Hogwarts Express is REAL?! Yes, you bet your nerdy little butt it is! As seen in the Harry Potter movies, the Jacobite Steam Train is a glorious train journey that glides majestically through the Scottish Highlands with the help of steam, fangirl tears, and tourist dollars.
The journey lasts about 2h one-way and goes from Fort William to Mallaig. En route, you pass some unfairly stunning landscapes, including the iconic Glenfinnan Viaduct and Eilean na Moine, the mystical island shown as Dumbledore's final resting place in the HP movies.
Of course, fulfilling this childhood dream doesn't come cheap. Booking roundtrip is mandatory when you buy tickets yourself, but I was able to book this tour which goes one-way, then brings you to the viaduct to gawk at the train on the way back.
I'd definitely recommend doing it this way to make the most of your time!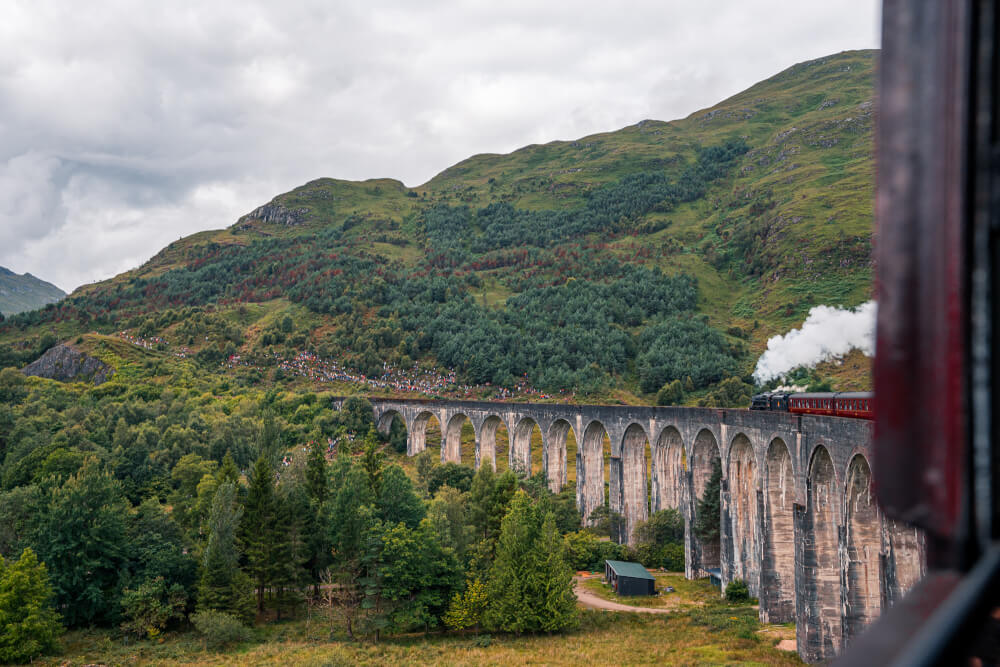 2. Or at least marvel at THE Harry Potter Bridge
Not able to book a ride on the Jacobite Steam Train? Well, another unique thing to do in Scotland is simply admiring the epic Glenfinnan Viaduct which is almost as iconic as the train ride itself.
Immortalized through its starring role in the Harry Potter movies, the Glenfinnan Viaduct is a sight millions of us have dreamt about since we were awkward little nerdy children. I'm happy to report it isn't CGI, and this Scottish beauty has stood proudly near Loch Shiel since its completion in 1901.
21 arches spanning 381m (about 1300 ft) make this Scotland's longest concrete rail bridge… which I KNOW sounds like an obscure accolade but it's incredibly cool to see in real life, especially when it crosses the river at 30m (100ft) above ground!
The tour I booked then brought us to a view to watch the train cross back over, which was a magical sight in itself, as confirmed by the many many MANY tourists who camped close by to watch it… especially on a hill overlooking the viaduct's signature curve. This (farther away) view is a 10ish minute uphill walk from the Glenfinnan Visitor Centre.
… Either way, still very very very magical.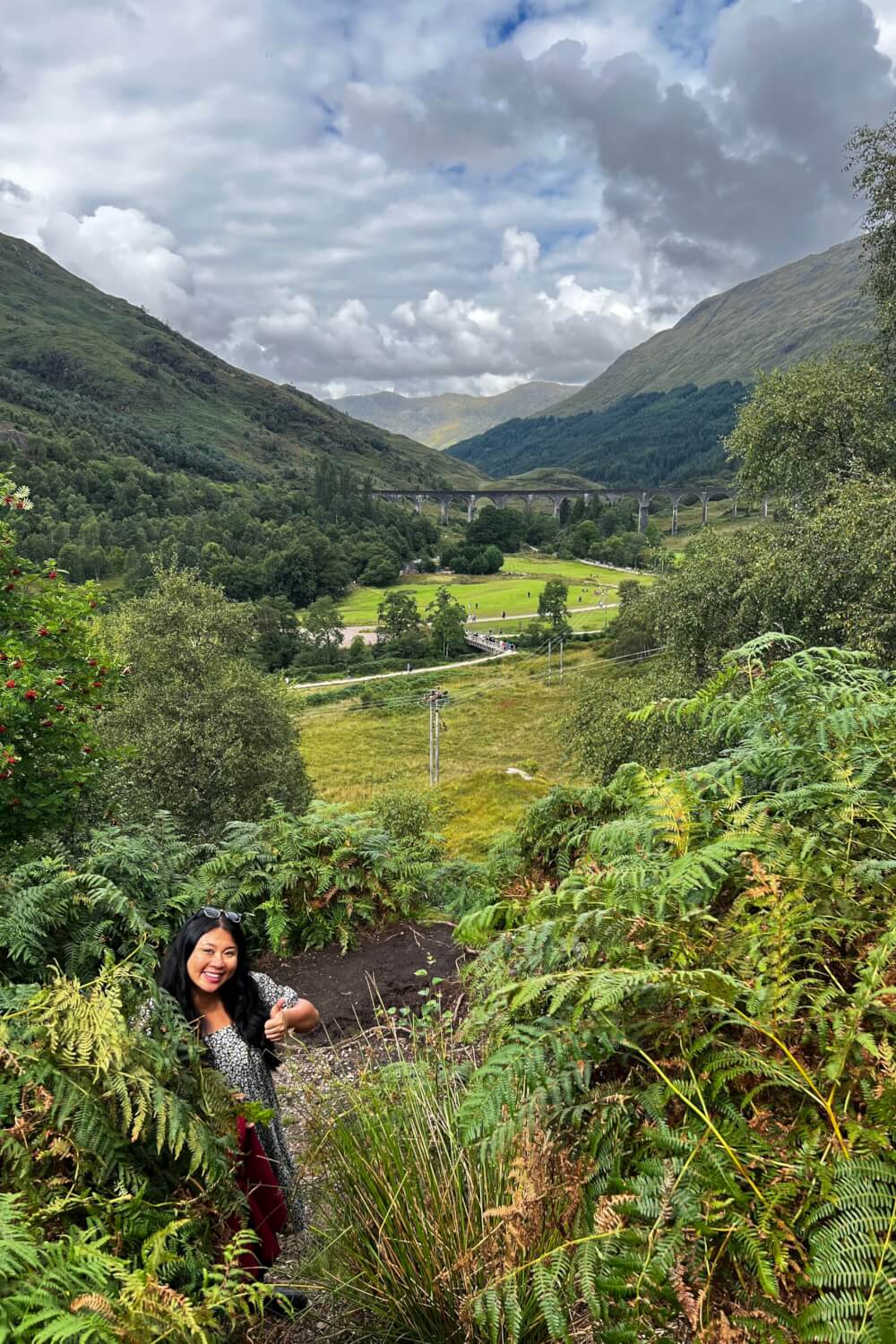 3. Attend the world's largest performing arts festival
Looking for another truly unique thing to do in Scotland? Time your visit for August so you can attend the Edinburgh Festival Fringe, the world's largest celebration of performing arts, and hands down one of the best things to do in Edinburgh.
During this three week annual event, you can take your pick of over 3000 shows covering an extensive range of themes and genres, with theatres, bars, clubs, restaurants, and even hotel conference rooms transforming into lively entertainment spaces.
The city becomes an unhinged chaos zone of artistic imagination, and it's hectic but absolutely wonderful. A definite Scotland bucket list item if you love the arts.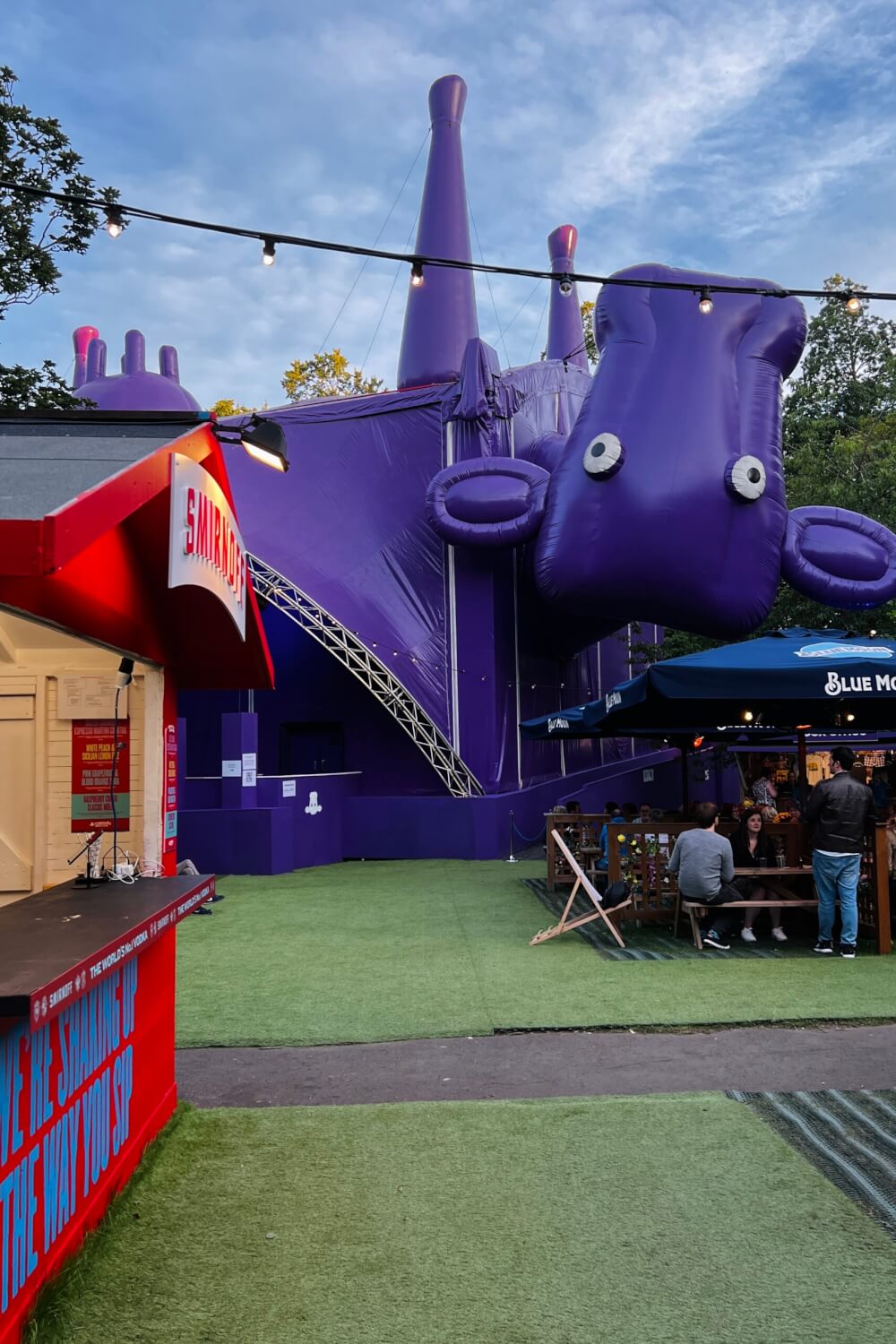 4. Watch the world's oldest military show
The Royal Edinburgh Military Tattoo is a misleadingly named spectacle of music, dances, marches & fireworks that has taken place every (non-pandemic) year since 1950.
Seen by over 200,000 live spectactors each year, plus over 100 MILLION viewers watching from home, this spectacular event features plenty of bagpipes and British flair, alongside international guests from around the world, totalling 1000+ performers using the epic Edinburgh Castle as their backdrop.
I booked tickets to this fully believing (for some reason) that it involved horses. There was not a single horse. What I saw was much better, and I highly recommend checking it out if you get a chance!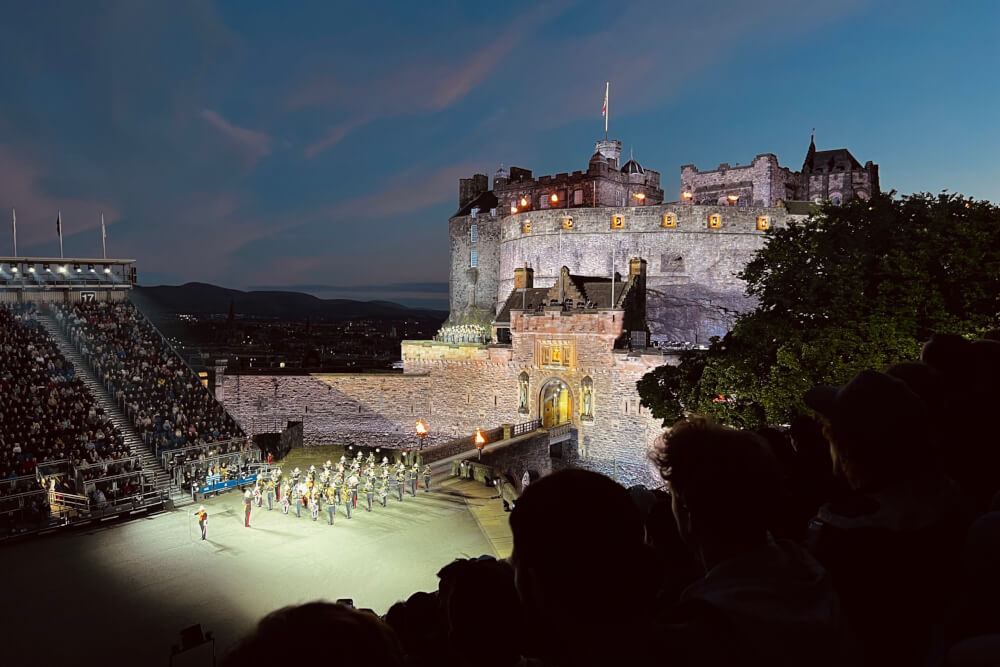 5. Say hi to the 1st mammal to be cloned from an adult somatic cell
Visiting the Scottish National Museum is one of the best things to do in Edinburgh. This gorgeous museum is home to a number of fascinating items all housed in a gloriously photogenic building topped with a dreamy rooftop terrace.
In case you couldn't tell already, I'm a fan.
But the most unique item of the museum's collection? Probably Dolly, the 1st ever mammal in the world to be cloned from an adult somatic cell. What does that mean? Well, contrary to popular belief, Dolly wasn't the first mammal to ever be cloned, but the ones before her were cloned using embryonic stem cells.
Dolly was cloned from a cell taken from the mammary gland of an adult Finn Dorset sheep and an egg cell from a Scottish blackface sheep. Her creation proved that it was possible to clone a mammal from a cell taken from a specific body part, which scientists hadn't previously thought was possible. This is also why her birth in 1996 was such a big deal, although the media frenzy didn't start until February 1997 when she was announced to the world.
Dolly produced six lambs of her own during her life (through normal birth) and died in 2003. The Roslin Institute, where she had been born and lived her whole life, donated her body to the Museum of Edinburgh.
… And now she sits in a rotating glass case for all to see. Oh, Dolly.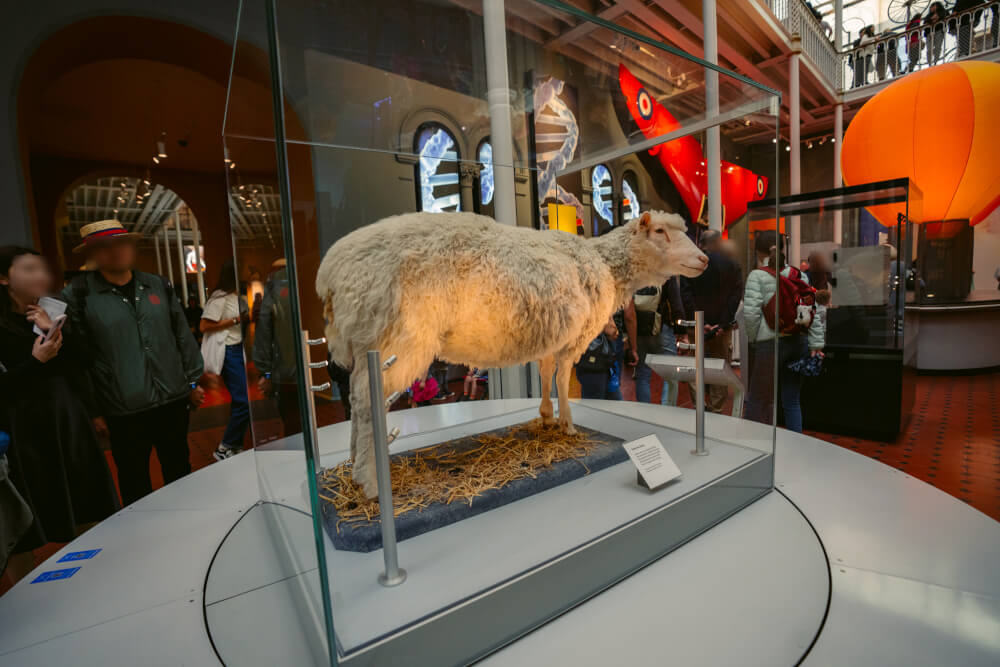 6. Bag a Munro
As I mention in my Scotland Travel Tips article, in Scotland, they have a special name for mountains exceeding 3000ft in height.
That name? A Munro, so named for Sir Hugh Munro, who famously published a list of Scotland's highest mountains and has had ambitious athletic people scrambling ever since.
Said ambitious athletic people today spend their free time "bagging Munros", a term now used for reaching the top of these mega-mountains.
In total, there are 282 of them, and the current record is held by the terrifyingly badass Jamie Aarons, who managed to bag them ALL in 31 days, averaging about 9 Munros per day, if you're a math person.
So, if you're looking for a unique sporty thing to do in Scotland, bag yourself a Munro. Or 9. Or all 282.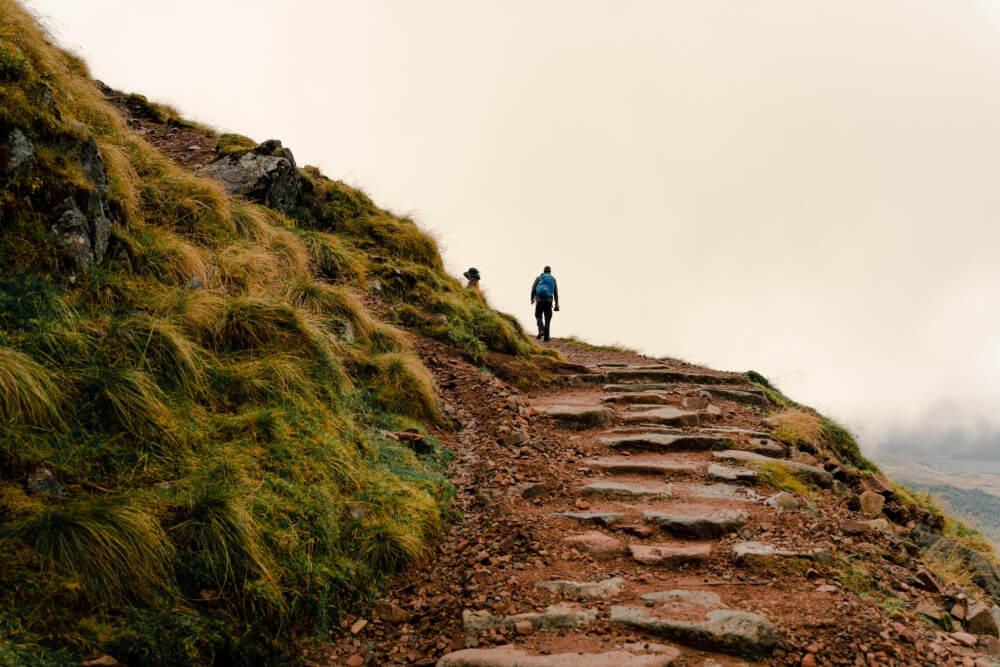 7. Keep a look out for the world's most famous mythical lake creature
Yes, we are of course talking about the most famous resident of mysterious Loch Ness.
Sightings of the famous Loch Ness Monster (or Nessie, if we wanna be cute) date back to the year 565 when a monk claims he banished it by making 'the shape of the cross'. There have since been thousands of eye witness accounts.
Monsters aside though, Loch Ness is an epic loch and worthy destination in and of itself in the Highlands, so definitely add this spot to your Scotland bucket list!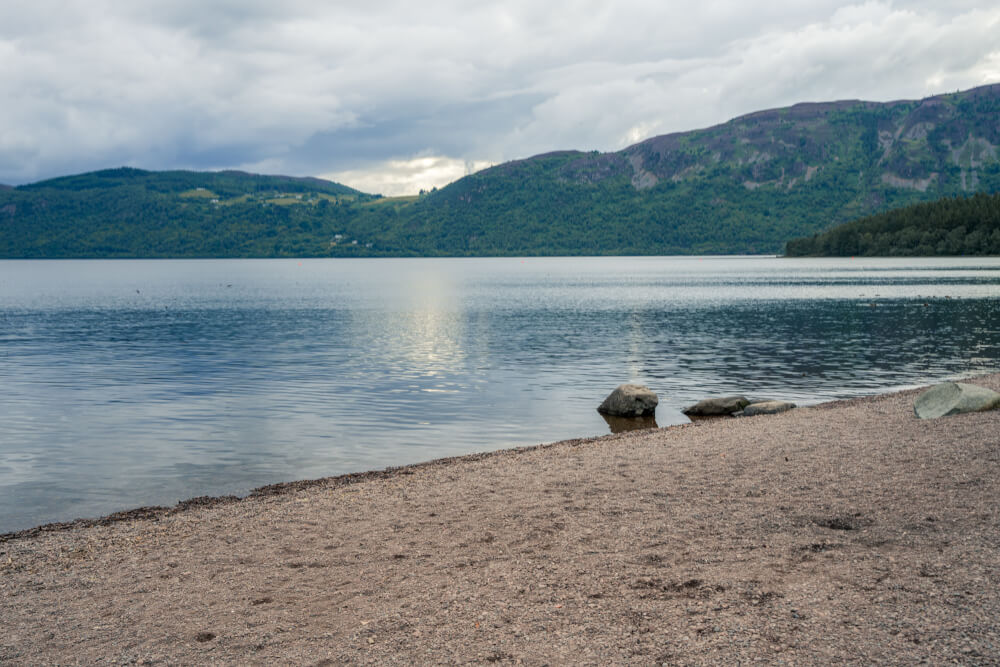 8. Witness the "Longest continuous vigil seeking the Loch Ness monster"
Another unique thing you can only do in Scotland? Visit the Guinness World record holder for "Longest continuous vigil seeking the Loch Ness monster" who has been at it for 32 years.
His name is Steve, and you can literally go visit him because he's camped out on Dores Beach in a converted mobile library where he lives, watches for Nessie, and makes cute little Nessie sculptures for tourists like me to buy. (I got a pink one)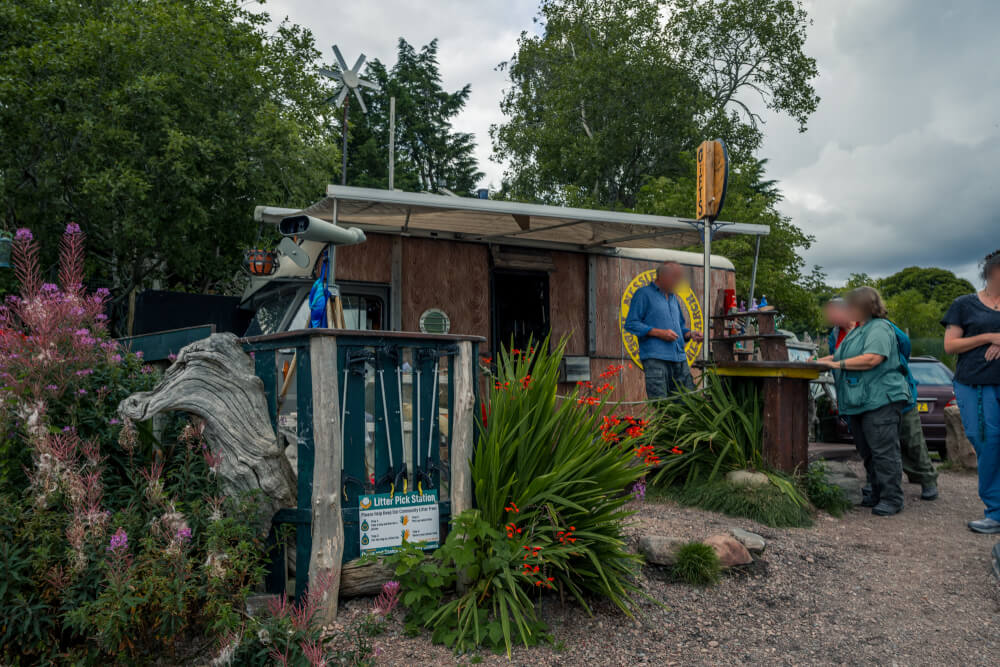 9. Try Scottish dishes where they were invented
Okay, so maybe Scottish cuisine doesn't have the same global allure as some other countries' eats, but nonetheless, one of the best unique things to do in Scotland is enjoying Scottish dishes in their birthplace!
So, here are a few ideas:
Haggis: A Scottish delicacy that requires no introduction. I'll spare you the ingredients list for now and just urge you to try it as I actually really like it! Typically served with neeps and tatties, AKA mashed turnip and mashed potato
Cullen Skink: A creamy fish soup, usually served with a side of bread
Chicken tikka masala: A beloved national dish of the UK, oft credited to different chefs but with a strong claim from one chef in Glasgow. Consists of marinated chicken in a spiced tomato-based sauce and very very good
Shortbread: The very safe and very buttery cookie beloved across the world!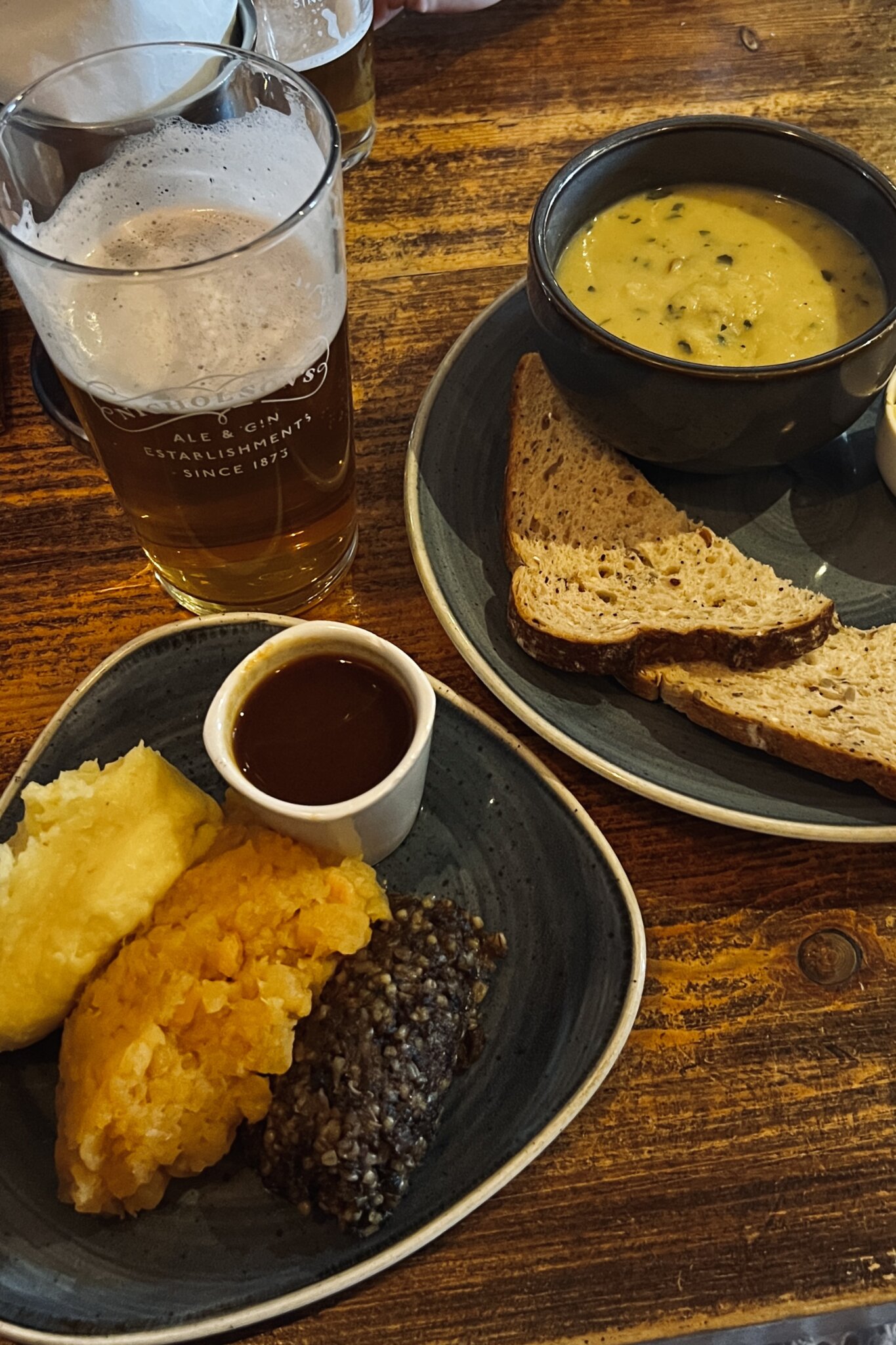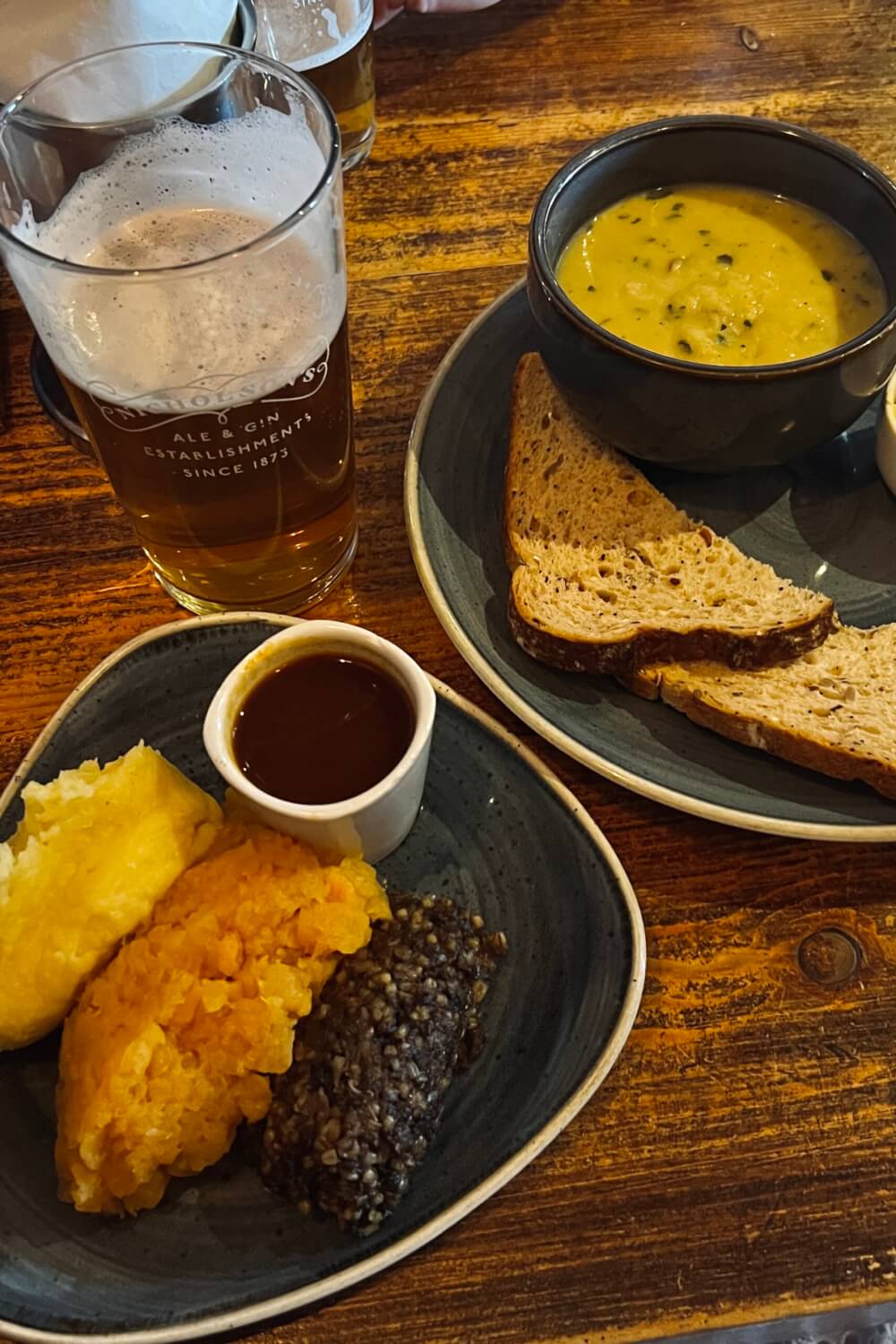 10. Enjoy a fine Scotch whisky in its birthplace
Whisky (spelled without the 'e' in Scotland!) is possibly the country's most beloved export, certainly by numbers anyway. It is said that there's 53 bottles of Scotch whisky exported every second. Second!
Made of just water, yeast & cereals (and matured in oak casks for no less than three years), Scotch whisky is a true delight that can only be made in Scotland… by law.
So, when in Scotland, it would be rude not to enjoy a dram (as it's called here) of whisky, in the name of culture.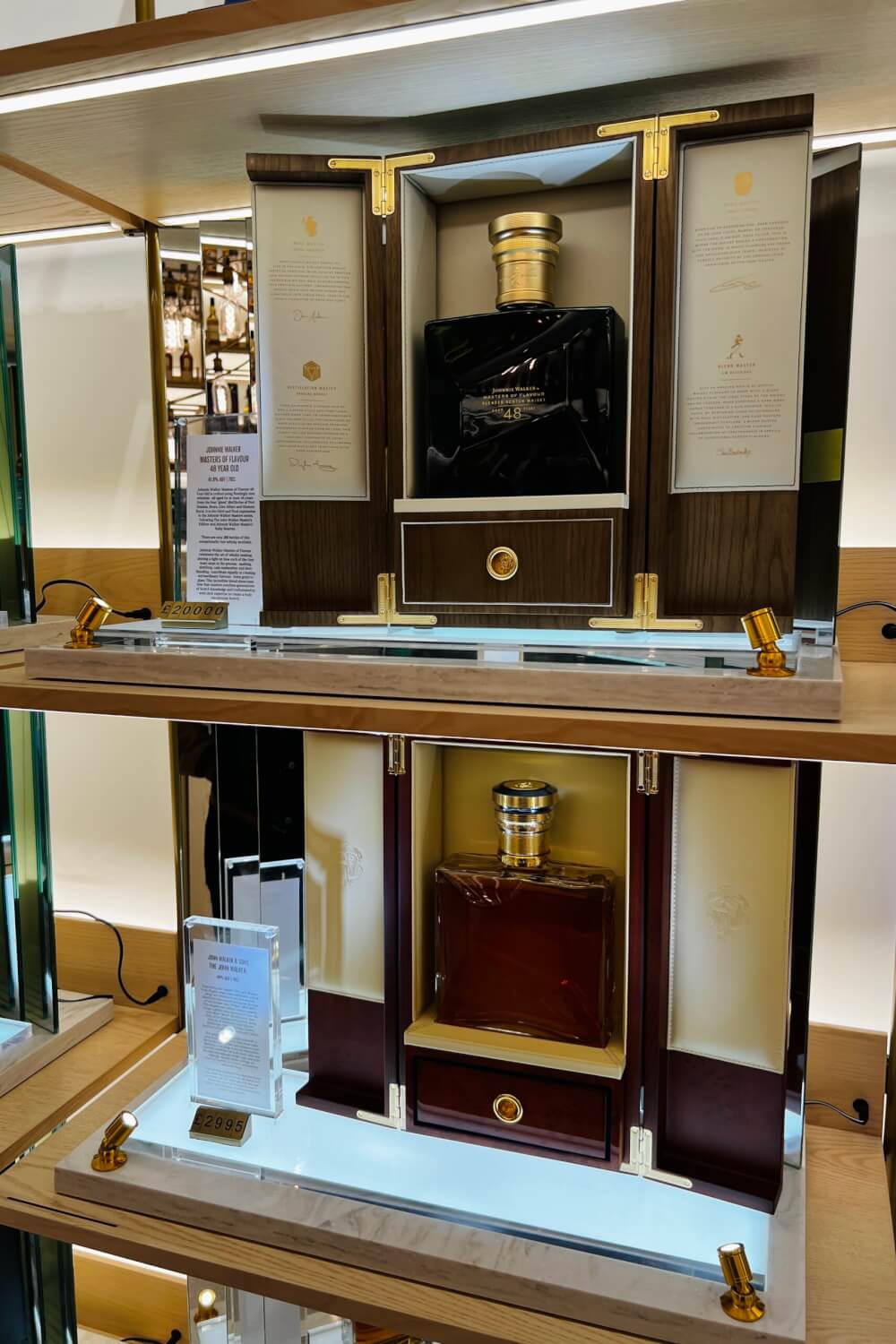 11. Meet a Highland Coo
Of all the wonderful things that exist in Scotland, perhaps none has captured the hearts of tourists than the almighty Highland Coo (or cow, if you wanna be un-Scottish about it).
These magical fluffy creatures are a rustic cattle breed that originated in the Scottish Highlands, and those adorable (usually orange) shaggy coats help them to survive in cold weather. They're mainly bred for beef, but also known for being quite friendly, hence the many tourists who love getting selfies with them.
Fun fact: many Scottish people actually call them Hairy Coos rather than Highland Cows, which is possibly even more adorable than those fringes covering their eyes.
So, if you want to coo over a coo, then come to Scotland. For guaranteed sightings, you might like to visit Swanston Farm near Edinburgh or Pollock Country Park in Glasgow.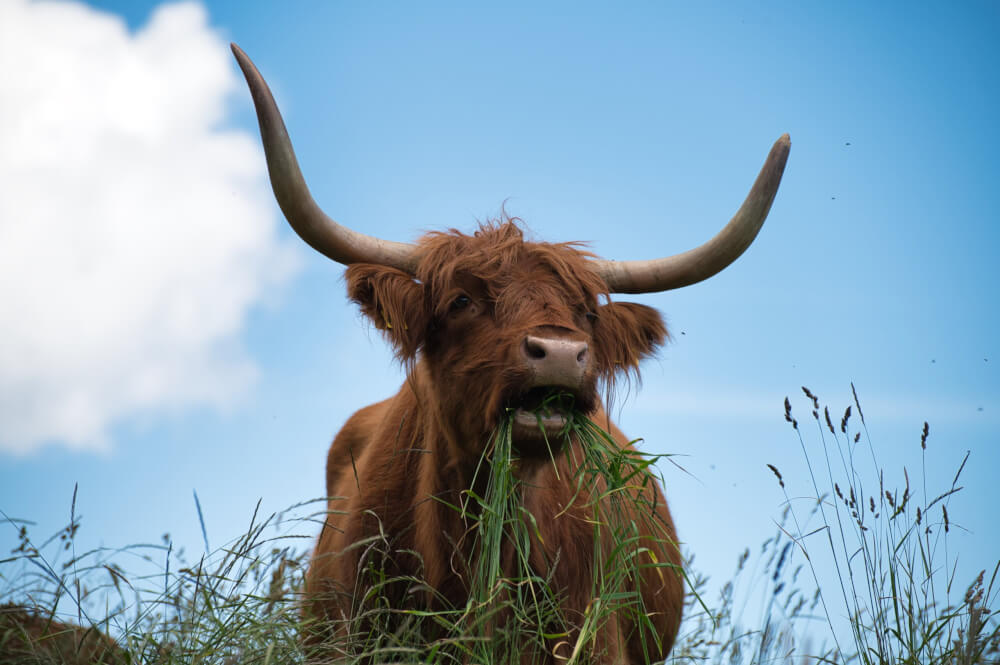 12. Say hi to a penguin knight
His name is Nils Olav. SIR Nils Olav, and he's the highest ranked penguin in the world.
Residing at Edinburgh Zoo, Sir Nils Olav is a king penguin who's the mascot (and Colonel-in-Chief) of the Norwegian King's Guard. Yeah, a penguin in Scotland is part of the Norwegian Army!
Basically, back in 1961, the Norwegian King's Guard visited the zoo to do a drill display. While they were there, one young lieutenant named Nils Egelien was particularly interested in the penguin colony and organised for the regiment to adopt one of the penguins when they came back to Edinburgh in 1972.
The penguin they adopted was named Nils for this lieutenant (who had since become the commander of the platoon), and Olav for Olav Siggerud, the commander of the Norwegian King's Guard at the time. The current Sir Nils Olav is actually now Major General Sir Nils Olav III, because the rank has since been passed down to three penguins since the first one in 1972!
And this Nils just keeps getting promoted, every time the Norwegian King's Guard returns to the zoo they do another little ceremony (he seems to like the attention) and he's now the highest ranking penguin in the world.
In fact, he was promoted to Major General in 2023, so he's now even more qualified than in the video below! Maybe he'll be supreme world leader by the time you visit…
13. See Outlander locations in real life
If you happen to be into shows that involve dreamy kilt-clad Scotsmen being all heroic and wonderful after you've accidentally time travelled through standing stones, well I have some EXCELLENT news.
It is said that Outlander has done a lot for Scottish tourism, and it's easy to see why… after all, most of the dreamy Scottish landscapes seen in the show can be visited in real life!
And yes, you can easily book tours that take you straight to them, like these:
Do with that information what you will.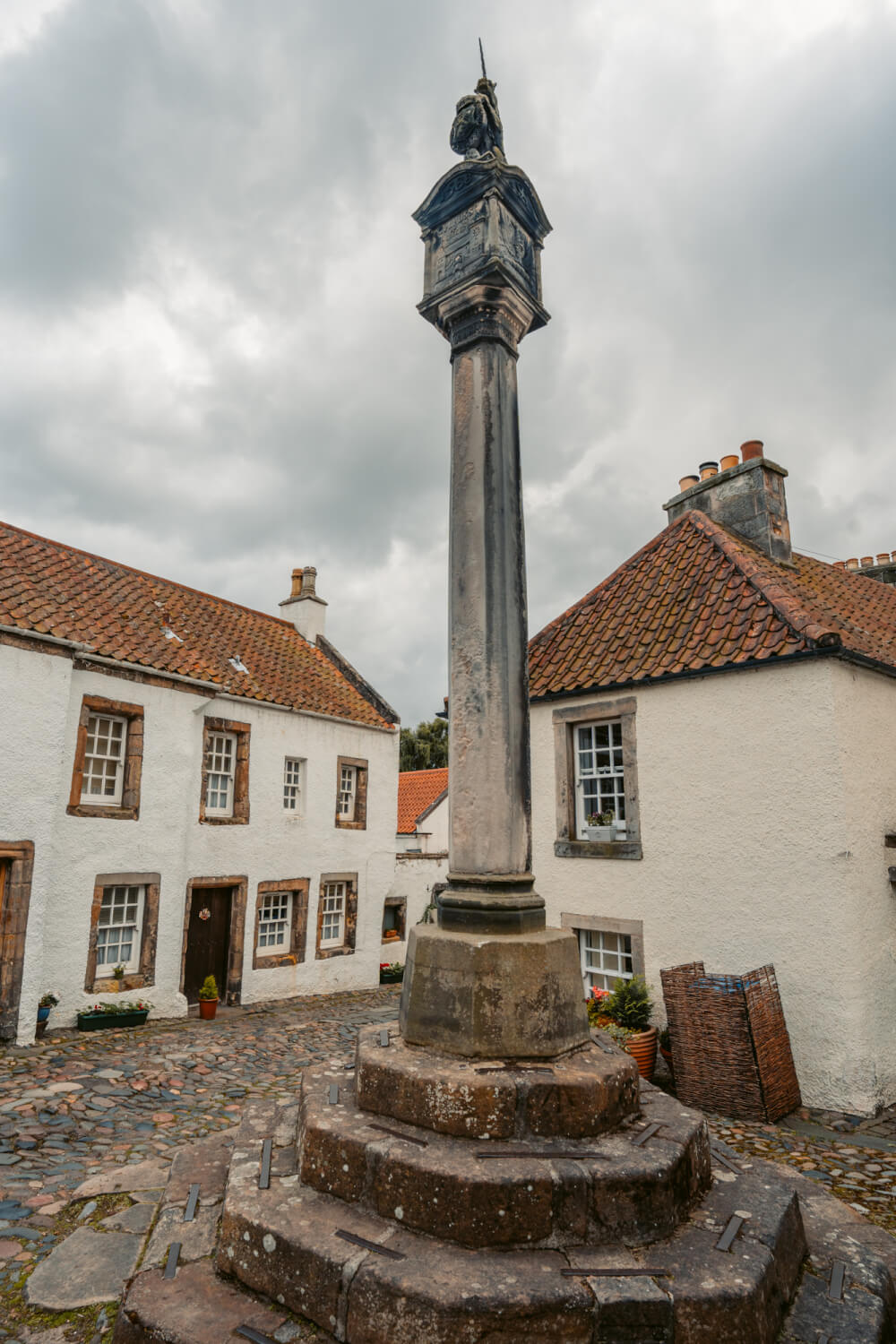 14. Play a game of golf where it was invented
Yes indeed, Scotland is considered by many to be the birthplace of golf (although contrarians will often point to similar games being played elsewhere in the world for far longer).
In any case, golf is a big deal in Scotland, with a number of gorgeous golf courses to choose from, from St Andrews Golf Club (one of the oldest in the world and certainly the most famous) to Gleneagles, a huge golf resort with three different championship courses to play on.
There are more than 550 different golf courses in Scotland – that's more courses per head of population than anywhere else in the world…
So, if you're looking for a unique must-do in Scotland, try playing a game of golf in its birthplace!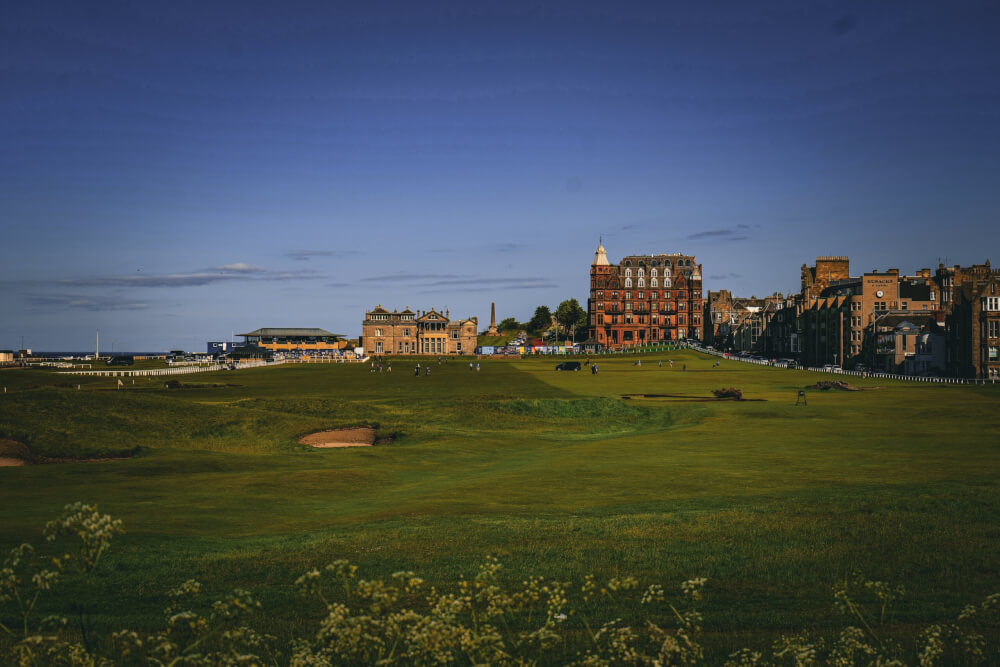 15. Celebrate Hogmanay
Hogmanay is the Scots word for the last day of the year, which has become synonymous with epic New Year's Eve festivities!
Traditionally, Hogmanay was celebrated with a practice called first-footing, where people would visit a home immediately after midnight to give gifts that indicated the kind of luck they could expect in the coming year.
The custom of singing "Auld Lang Syne" (which was written by Scottish poet Robert Burns) at midnight also originated in Scotland, but now occurs in most places around the world!
Today, Hogmanay is more about all-night street parties and spectacular fireworks, particularly in cities like Edinburgh, Glasgow, Aberdeen, Stirling and Inverness.
Edinburgh's Hogmanay celebrations are the most famous, and biggest, they attained a Guinness World Record for the largest New Year's party in the world in 1996/1997.
Numbers have since been restricted due to safety concerns but seeing fireworks let off from Edinburgh Castle at midnight is an unforgettable experience if you can time your visit for Hogmanay!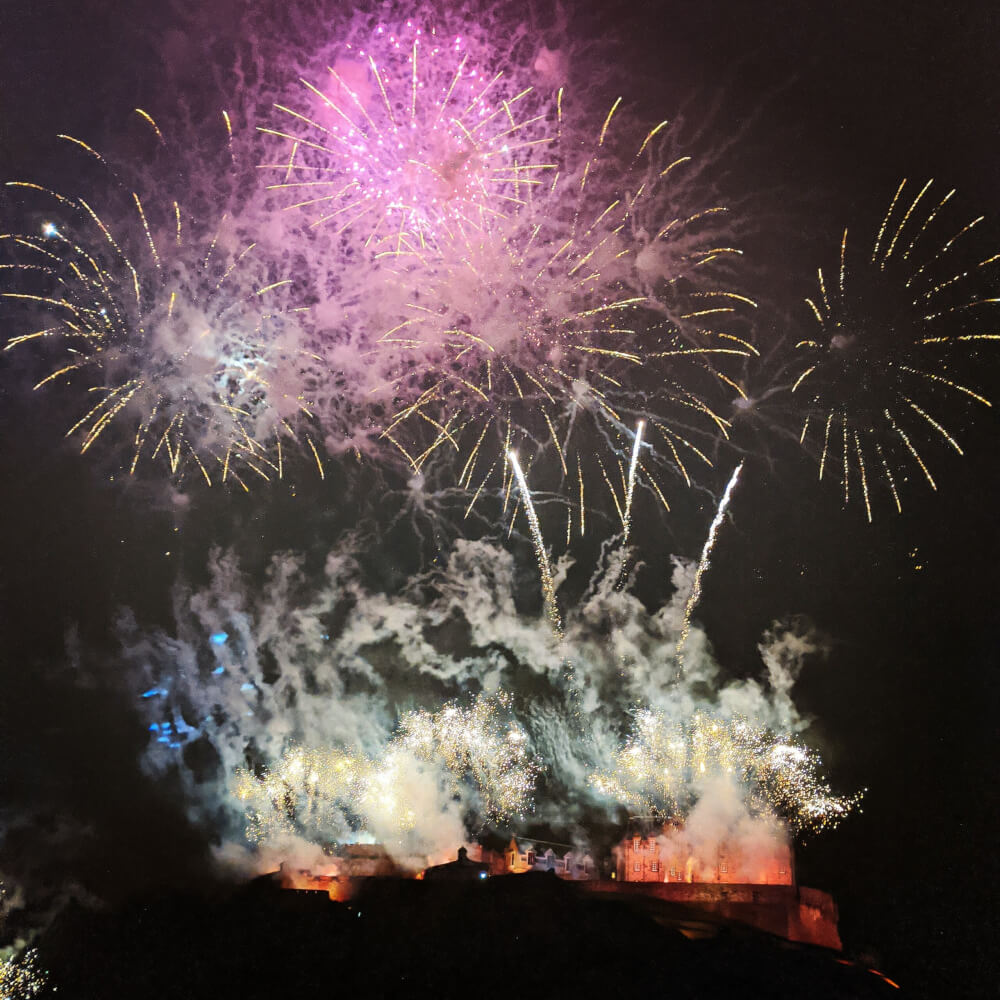 16. Land via the world's only scheduled beach plane landing
As strange as it might seem, Scotland is the only place in the world where you can land in a plane on a beach – without it being because of some kind of emergency landing!
Barra Airport is located on the island of Barra, part of the Outer Hebrides, and the planes that land here actually do so on Traigh Mhor Beach rather than on a purpose-built runway. Of course, there are special safety precautions here, so you can't go onto the beach when there's a plane landing scheduled, but you can go and watch at the airport cafe.
And if you managed to book a flight to Barra airport, then you could experience landing on the beach in a plane for yourself! Flights only operate between Barra and Glasgow though, so do with that information what you will…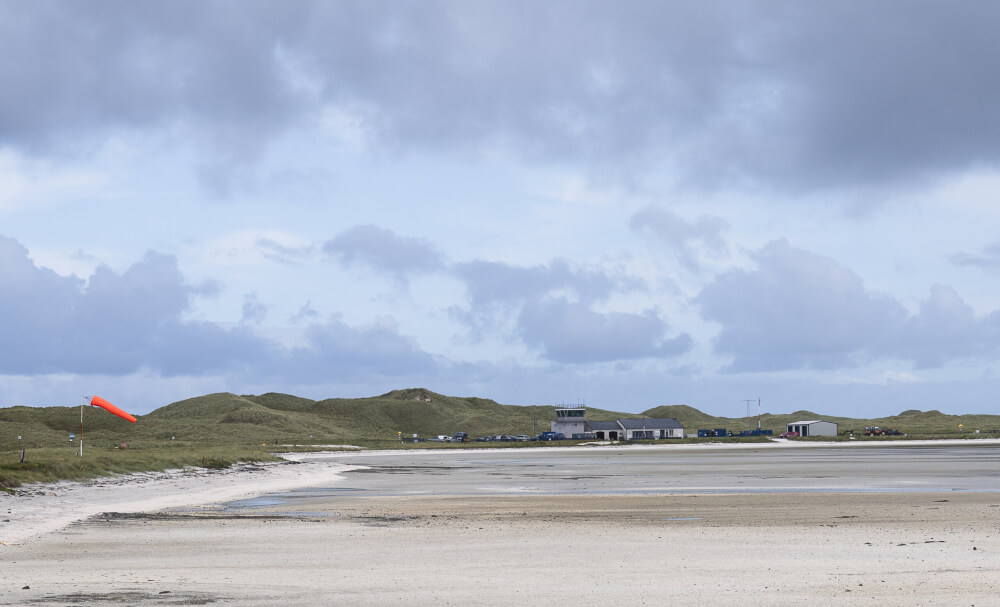 17. Check out the first place to make the UNESCO World Heritage list… twice
The St Kilda archipelago, nestled in the remote North Atlantic Ocean, is a place of remarkable natural beauty and cultural significance.
Comprising the main island of Hirta and several smaller isles, St Kilda is renowned for its dramatic scenery, diverse wildlife, and a history that reflects the resilience of its former inhabitants.
It earned its first UNESCO World Heritage designation in 1986 for its outstanding natural values; including towering sea stacks, rugged terrain, and unique flora and fauna.
However, what truly sets St Kilda apart is its human history, which dates back over 2,000 years. The archipelago was inhabited until 1930 and is home to distinctive stone structures, known as cleitean. The enduring stories of the islanders' way of life contributed to its second UNESCO World Heritage designation in 2005 under the cultural criteria.
Visiting St Kilda is a journey back in time, a chance to explore the ancient and contemporary chapters of human existence amidst breathtaking natural surroundings. The dramatic cliffs are a haven for seabirds, including puffins, gannets, and fulmars, making it a bird-watcher's paradise. The crystal-clear waters teem with marine life, and lucky visitors may spot dolphins and seals in their natural habitat.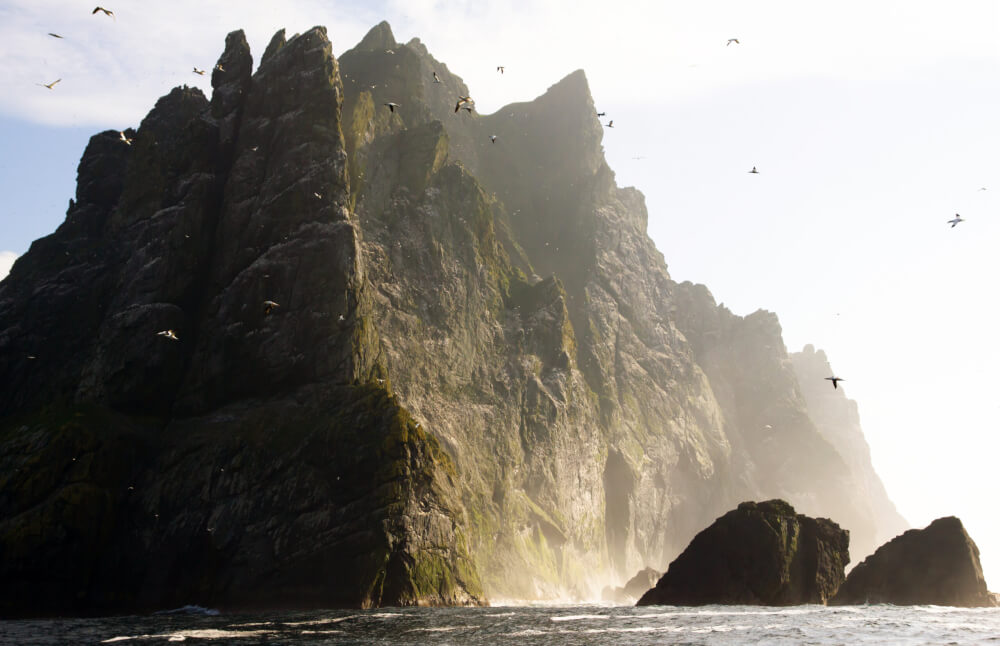 18. Visit the world's first 100% green energy self-sufficient island
Eigg is a small island in the Scottish Inner Hebrides that's most known for generating nearly all of its electricity via renewable energy sources.
Eigg is a tiny island, about five miles long by three miles wide and home to just under 100 permanent residents. Because it wasn't originally served with power, residents used to have to generate their own power using wind, hydro or diesel generators.
When the island was bought by the community in 1997, the Heritage Trust that manages it provisioned an electricity grid that operates completely by solar, wind and hydro power. There are other sustainability projects ongoing on Eigg, and since it relies on tourism during the summer months, a visit here is a great way to support (and learn more about) this unique, beautiful island!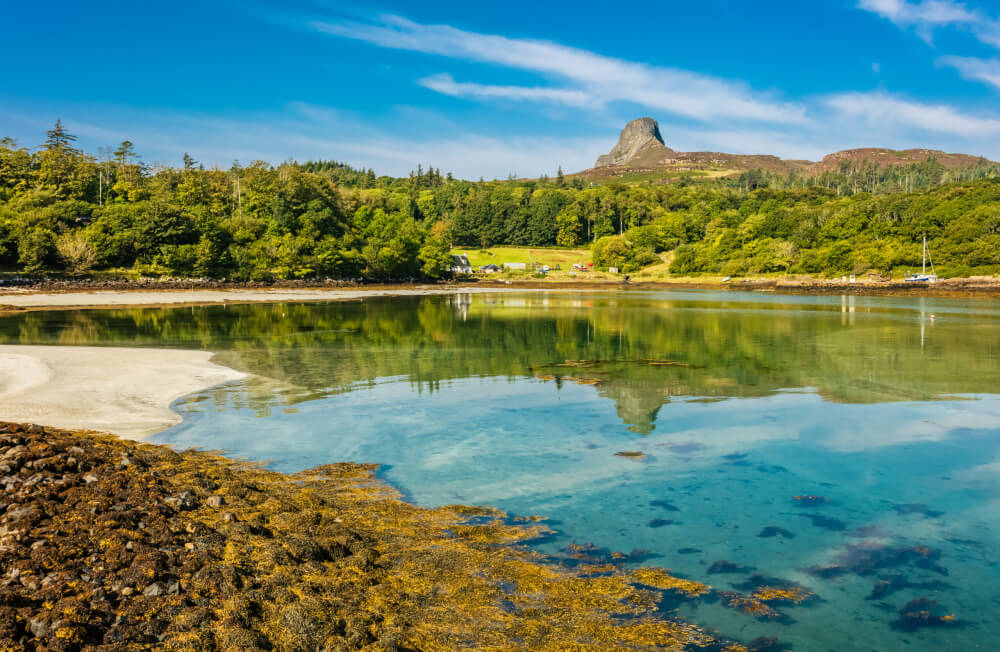 19. Witness the World Porridge Making Championships
On a cold winter's day, there's nothing more comforting than a creamy bowl of hot porridge (or oatmeal as we usually call it in North America) for breakfast.
In Scotland, making porridge is serious business – they even invented a special porridge stirring stick called a spurtle, and at the Golden Spurtle World Porridge Making Championships contestants compete to win a "Golden Spurtle" for the best porridge!
This competition has been held at Carrbridge in Scotland since 1993, with contestants coming from around the world to make either 'plain' porridge (with just oats, water and sugar) or a specialty version which has, in the past, included porridge noodles, baked oat Alaska and oatmeal banana splits.
If you can manage to attend this delightfully quirky competition you'll also be able to sample all the different types of porridge on offer, as well as local drams of whisky. It sounds like a perfect day out to me!
20. Scope out three cool bridges from three centuries, side by side
The trio of bridges spanning the Firth of Forth in Scotland is a remarkable engineering marvel and an iconic symbol of the region.
The Forth Bridge, the oldest of the trio, was completed in 1890 and is recognized as a UNESCO World Heritage Site. Its distinctive red-colored cantilever design is an engineering masterpiece of its time. It's only used by trains and is considered one of the main symbols of Scotland.
The Forth Road Bridge, built in 1964, served as a vital road link connecting Edinburgh to Fife. Its importance in facilitating transportation in the region cannot be overstated. The bridge is renowned for its elegant suspension design, featuring massive towers and sweeping cables. Pedestrians and cyclists can also cross this bridge.
The newest addition to this trio is the Queensferry Crossing, which opened in 2017. This cable-stayed bridge is a modern engineering marvel, designed to handle a high volume of traffic and reduce strain on the aging Forth Road Bridge. It has a sleek and contemporary design but is only open to motorway traffic.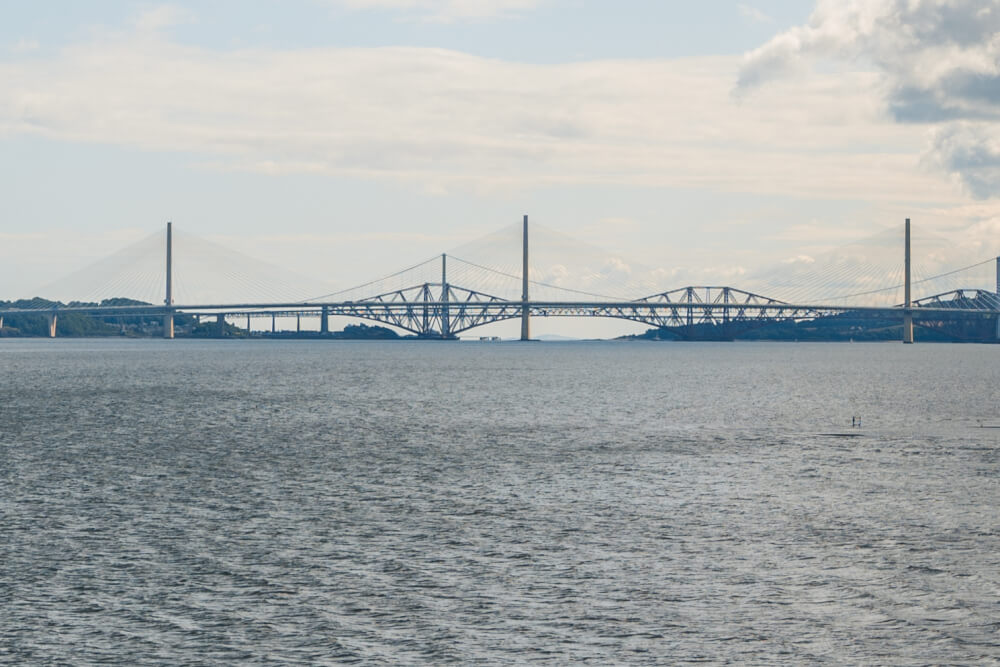 21. Skip down the world's shortest street
Ok, so you might not even have room to skip exactly (unless you have short legs like me), but you can definitely stand on and maybe jump in the shortest street in the world in the Scottish town of Wick.
The street in question is called Ebenezer Place and it measures just 2.05 meters (6 foot 9 inches) long! This street is so short that it only has room for one place on it, the entrance to No. 1 Bistro which is part of the Mackays Hotel. If you're standing outside, the only evidence that there even is a 'street' here is the sign above the Bistro door.
I mean, I maybe wouldn't travel all the way to Wick just to see this, but if you're going to be in the area then it's definitely a fun thing to stop by for a fun photo of it!
22. Stay at the world's narrowest hotel
Another tiny record-holding thing you can experience in Scotland is a stay at the Star Hotel in Moffat – the narrowest hotel in the world.
The town of Moffat was the first spa resort in Scotland in the 18th century, so there are plenty of nice things to explore here along with the world's narrowest hotel! But if you're looking for somewhere interesting to stay (or just want to walk by) then you can find the Star Hotel's main entrance right on the High Street, a few steps from the town's war memorial.
The Star Hotel is only 20 feet wide, although it's one of the tallest buildings in town, standing five stories high. If you look directly across the road then you'll also be able to see Syme Street, which is apparently the narrowest street in Scotland. I guess they're all about saving space in Moffat!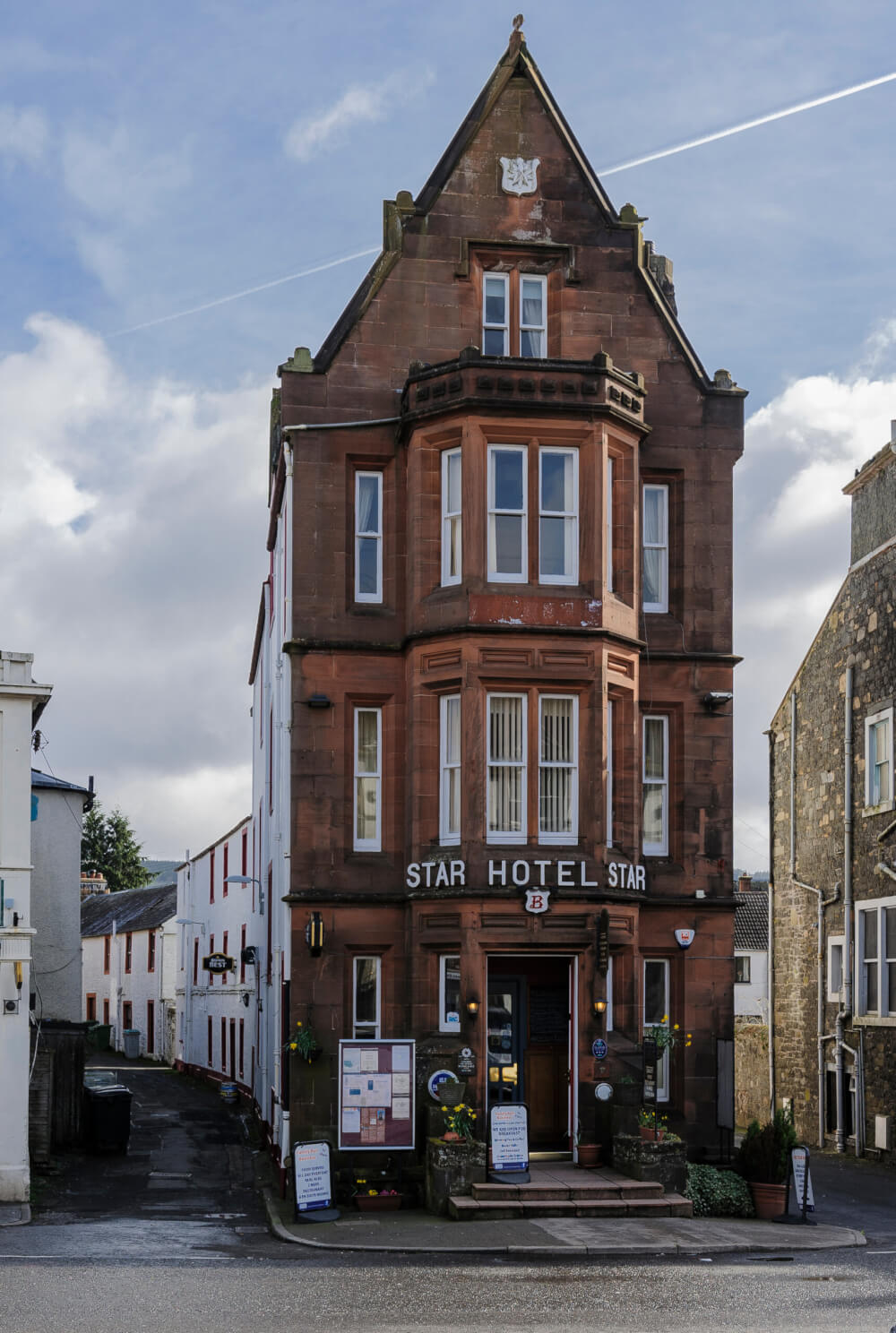 23. Experience the world's shortest domestic flight
In Scotland, you can land on a beach in a plane and you can also catch the shortest scheduled domestic flight in the world!
It's possible to fly between the Orkney Islands of Westray and Papa Westray, a distance of just 1.7 miles (2.7 km) which, for comparison's sake, is about the same length as Edinburgh Airport's runway!
The flight between Westray Airport and Papa Westray Airport takes about one and a half minutes… of which only about one minute is spent actually in the air. Apparently, the quickest flight ever took just 53 seconds!
If you want to experience this for yourself, Loganair operates flights between the two airports every day of the week, so they must be getting enough traffic…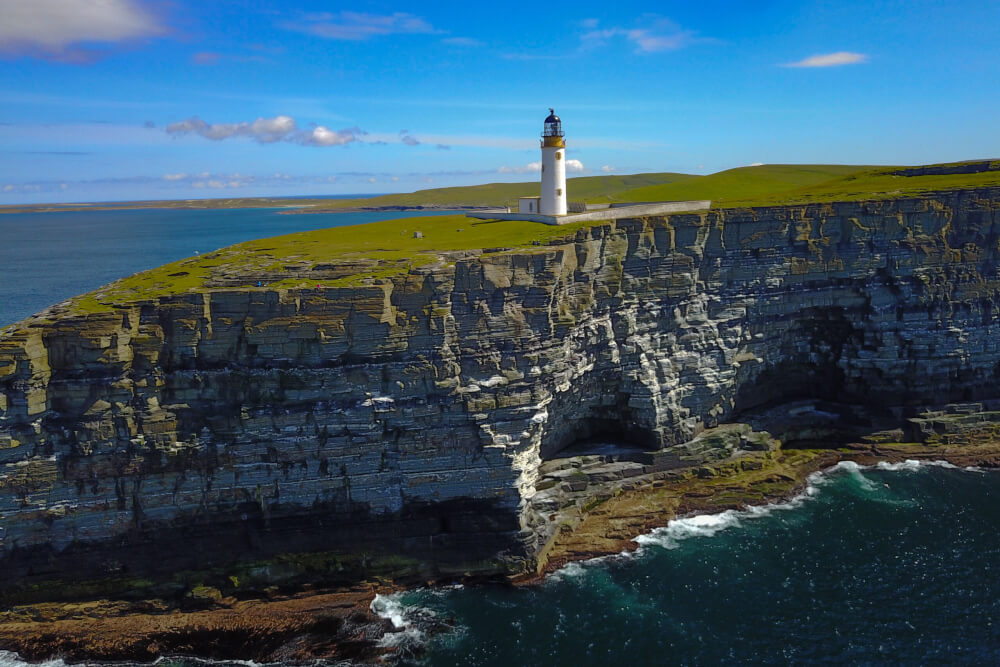 Also, isn't that the most adorable tiny airport you've ever seen (below)?
24. Visit the world's first museum dedicated to childhood
This unique honour goes to the aptly named 'Museum of Childhood' in Edinburgh, which celebrates and chronicles the concept of childhood across the ages over several floors.
Okay, is this the most thrilling museum in the world? Not exactly. And is its liberal use of human-looking dolls on the top floors the stuff of nightmares? It is indeed…
Nonetheless, if you're looking for a unique museum experience in Scotland that you can't get anywhere else in the world, then this free (yes, free!) museum in Edinburgh is one to put on the list.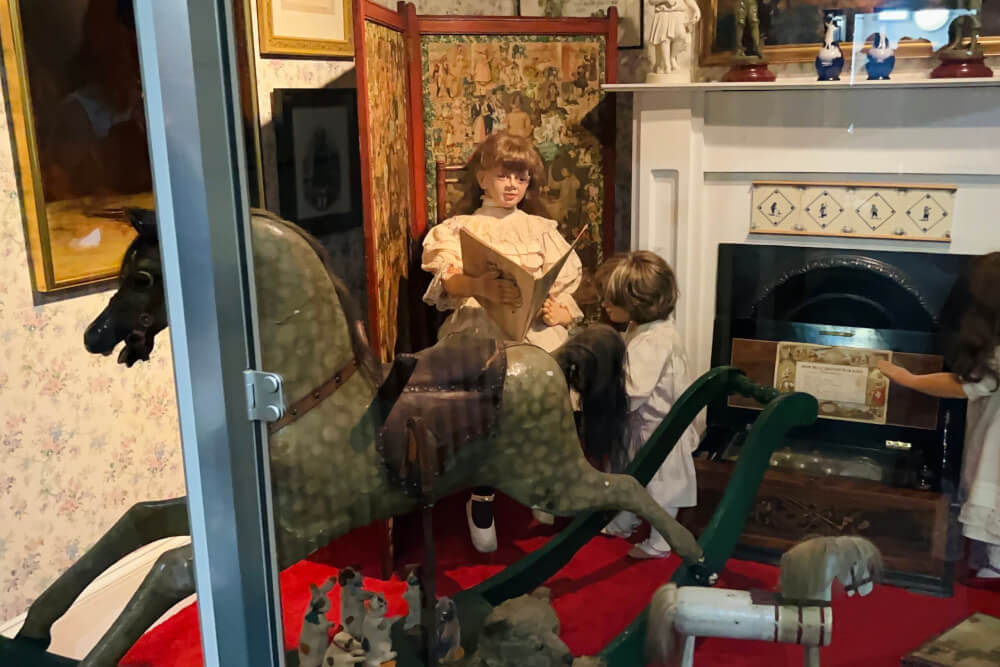 So, tell me: did I miss any of your favourite things to do in Scotland?
Let me know in the comments, and I hope you plan a fun trip to Scotland soon! Safe and happy travels 🙂
My Go-To Travel Favourites: