Hey there, travel bloggers!
Are you looking for a centralized list of gamechanging websites and resources to up your blogging game?
Well then grab a seat because I gotchu. Here's a list of some of my favourite blogger resources. All of them are free/based on a freemium model, apart from the brief paid section at the end, which does contain affiliate links.
---
Where to Get Hosted
You've probably heard time and time again how important it is to get a self-hosted blog! I agree that this is a crucial first step to establishing yourself as a "professional"-looking blogger, rather than just a hobbyist. Here's two recommendations:
I recently made the switch to Siteground and it has hands down been the best decision I ever made! The support is SO ridiculously fast (they have a live chat that connects you pretty much instantly), their prices are reasonable and my site hasn't been down once. I highly recommend them, if even just for the customer support alone.
Biz.nf [Awesome FREE hosting plan where you can test out self-hosting]
My old host before I moved to Siteground. They were a bit slow for my liking after pageviews picked up, but I still recommend their free service if you're just starting out and want to test-pilot self-hosting. Plus the faux-vanity URL they offer "yourblog.co.nf" looks SO much more professional. You don't need to spend a dime until you're ready to upgrade, which is good for those who are just starting out. That said, you'll quickly outgrow your free account, but the prices are really reasonable in my opinion (and comes with a free domain name!)
---
Where to Find Beautiful (and Free) Stock Photos
Stock photos aren't always women laughing alone with salad. Here are some cool places to access beauuutiful stock photos for your blog: 
---
Tools for Designing Blog Materials
Being a blogger requires wearing many hats – graphic designer being one of them. But there's some good news! Even if you're not a skilled graphic designer, there are still plenty of free tools out there that help you create attractive images and graphics for your blog. Here are a few:
An online design platform with tons of templates you can use to create different social media graphics, marketing materials, and more. This is an especially valuable tool for creating Pinterest-optimized photos for your blog!
A very similar concept to Canva. It provides different templates that you can use to create various graphics. Its advantage though is an expansive and beautiful gallery of photos that you can use!
Another online design platform, with plenty of nice templates to choose from and an intuitive interface that makes designing a breeze.
Pretty templates and a wide selection to boot. Another powerful online design website.
A very simple online generator that allows you to input text and then have it presented in a myriad of attractive and creative ways. Good for quotes or just visual aids in a blog post.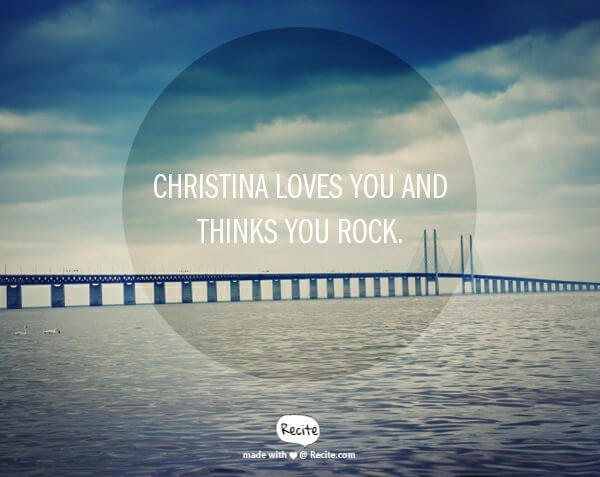 An awesome website that allows you easily design beautiful infographics and reports.
I adore this site. While you can't use it all the time, it does its job perfectly when you need it. Essentially, Magic Mockups allows you to create cool photos featuring screenshots you import, which means you can create easy mockups of your blog page on a Macbook screen for instance. This is great for generic blog posts that need some kind of filler photo, like this one 🙂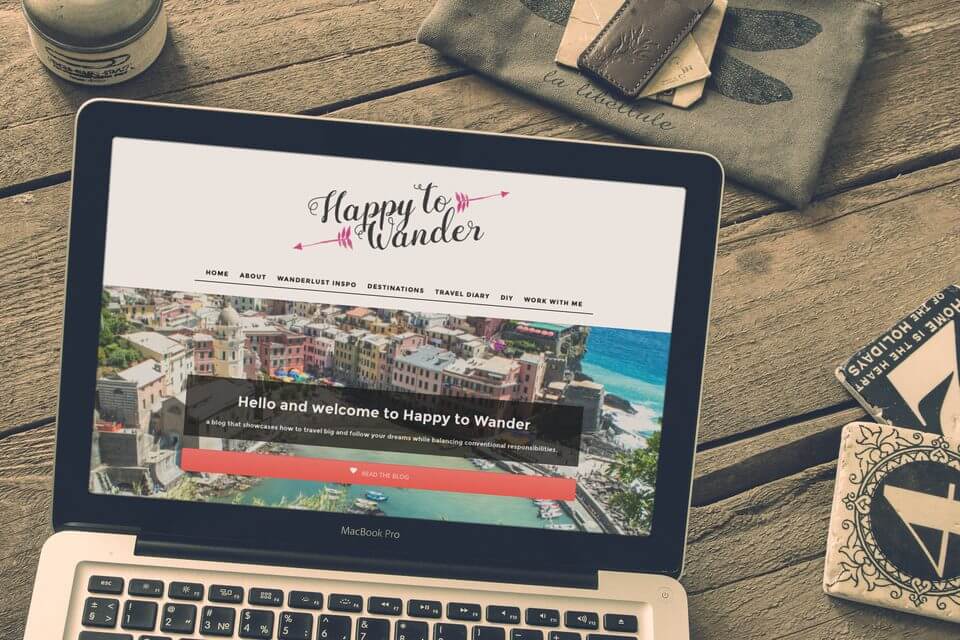 Lots of cool icons and vectors available for free! This is more geared towards those who have more of a design background (i.e. those who are designing materials from scratch).
Over 200,000 beautiful and simple icons for your design use (and it's free too). Really helpful for creating simple and informative graphics for your blog or social media. Again, more for those who are designing graphics from scratch.
---
Where to Find Free Music for Videos
Vloggers, this one's for you. Finding royalty free music that isn't absolutely atrocious is a huge battle. Luckily, I've been scouring the web for years to find the good stuff! Here are some of the best:
Really gorgeous pieces sorted by mood, tempo, instruments, etc. A lot of good cinematic-sounding pieces in here for short travel films!
An amazing source of free music if you're looking for EDM and techno music to go behind your adventure videos.
Very crisp and professional sounding songs. A wide range of vibes, from bouncy and happy to melancholic.
Kind of cheesy and a small selection, but there's a few gems if you're looking for a kind of corporate/cheery vibe.
(if you must) YouTube Audio Library 
There's a wide selection of music, but a lot of it is rather terrible. It's also quite poorly organized, and a lot of the songs will sound samey because so many vloggers use this library, but hey, it's all free so you know you won't get in trouble.
Everyone always recommends this one and I'm not sure why. There's a huge selection, but a lot of the songs are very corny-sounding. Perfect though if you want cheesy silent movie-esque background music.
---
Tools for Monetizing Your Travel Blog
Looking to make some money off your blog? Here's a few places to get started, but I'll be writing a more in-depth guide on this later on.
The simplest and most basic way to monetize, but not necessarily the most effective if your traffic isn't high and steady. They give you codes to put in your blog, which results in ads showing up. What's good is these ads are usually tailored to the interests of your reader (based on their Google searches and other info) which means the ads are more likely to be relevant.
A very simple and easy-to-use affiliate program that allows you to embed links for Amazon products into your blog. When readers buy something after clicking your link, you get a bit of commission!
NOTE: They run separate region-specific Amazon Affiliates programs which means if someone from Germany clicks your Amazon.com link, you won't get commission once they get redirected to an Amazon.de link. To get around this, sign up for all the different Amazon affiliate programs and then download the ProUrls plugin to automatically redirect links based on your visitor's location.
Similar to Amazon Affiliates, except it's a site that aggregates different affiliate programs for you. You can browse their various programs and then request to join them, then access all your sales/click data from one convenient dashboard. Lots of good partners like Booking.com and Etsy, and costs nothing to sign up!
Another affiliate sales program, with a lot of different merchants to choose from. Again, signing up is free of charge.
Free again! This affiliate program features a wide range of lifestyle goods (lots of ebooks, self-improvement, nutrition-based products, etc.)
---
Useful Plugins to Install
Assuming that you're using WordPress for your blog (which you should be!) here are some super helpful (free) plugins to improve your site:
I hopped on this bandwagon late, but wow, it has made a huge difference in my number of social shares and newsletter subscribers! While they have a pro version with tons more features, the free version fits me fine for now, and it gives you a wide variety of amazing apps that you can use to grow your email lists, track where your visitors are going on your site and a whole lot more.
Speeds up your site a lot. Trust me!
Brilliant for helping SEO-optimize your blog. Especially handy for changing meta descriptions and more (from within the blog post itself).
This plugin pulls up a link to the most recent blog post from any of your commenters' websites and slides them into the bottom of their comment. This gives them a nice slice of exposure as incentive to engage with your post! It's a nice win-win, and the only reason I'm not using it is because I found it would crash my site a lot. Use with caution – it's not super compatible with some themes and other plugins.
One of the best plugins I've ever installed. It embeds related post recommendations into your posts e.g. "You might also like: _____" which, in my experience, has skyrocketed traffic and lowered my bounce rate significantly. The key is to sort things by tags and categories so that the related posts are genuinely relevant.
jQuery Pin It Button For Images
Adds a Pin It button to all your images. Killer for Pinterest engagement because it allows your readers to pin whatever photos they want.
I only use this because their Tiled Gallery is so beautiful. Jetpack comes with a bunch of cool features, but to me the most valuable one is the ability to make your photo galleries appear in cool mosaics.
Compresses your images and helps your site load wayyy faster!
A really cool plugin that allows you to pin where you've travelled to on a nice Google Map. Makes for a neat visual on an About page or something.
If you aren't aware, you need to be cautious about which links on your site are marked as "dofollow". Having too many "dofollow" links can harm your SEO, and in extreme cases, get you heavily penalized by Google (if used in conjunction with sponsored posts). This plugin lets you easily check off a box to make links "nofollow", and to make them open in a new window too.
Allows you to control which photos appear alongside the blog posts published in your RSS feed. Very handy if you want a specific photo to appear on your Bloglovin feed for instance.
---
Facebook Groups to Join
If you didn't know already, there are literally hundreds of Facebook groups out there devoted to blogging, networking and building communities around different blogging niches. These are a great way to meet other bloggers and help each other out through share threads, comment chains, link swaps, etc. Finding the good ones though can be very tough. Here are a few of my personal favourites:
A place for female travel bloggers to get together, swap ideas, ask questions and help each other out on social media. By far the most supportive group of this type I've encountered!
What's great about this group is that it's not meant specifically for bloggers, but rather for female travel enthusiasts. This way, you get to just involve yourself in discussions about travel, and be a helpful resource for non-bloggers (which is amazing, because it helps you develop relationships with readers outside of the blogging community, which is crucial). NOTE: Self-promotion here is not cool. Don't be a lame-o and treat this like a link dump for all your blog posts. If your post is relevant to a question that is posted, then go for it, but don't be that awkward person who hijacks the group with "Hope you like this new post about my cat's first trip to the park!"
Travel Bloggers Guide to Pinterest
An absolutely unreal resource for boosting your reach on Pinterest. This group houses daily share threads in which bloggers post a pin that they'd like to have repinned by everyone else who comments. This means a guaranteed 30-50 repins a day. After a few weeks, the results speak for themselves and your Pinterest-driven traffic will be growing at a ridiculous rate.
A small(ish) group where bloggers can exchange links on each other's blogs to build up their backlinks and SEO juice. It's clean, organized and filled with cool/helpful people. This group is smaller than the rest, so I beg you not to mess it up, guys. Read the rules (as you should for all the other groups) and be cool…. [mutters] plz don't embarrass me.
---
Other Must-Have Tools of the Trade
If you're serious about taking your blog to the next level, these are some tools that you should definitely look into: 
Allows you to track your stats and also get insights into who your readers are, where they're from and what they're clicking on. A super valuable resource and tool that you NEED to be using now!
A simple and intuitive way to create newsletters and manage mailing lists. Even as a newbie blogger, you should start building your mailing list as early as you can. It's one of my biggest blogging regrets that I didn't.
Social media posting takes up a wicked amount of time, which is why scheduling tools like Buffer come in handy. You can sit down for an hour and plot out your posts for the week, which frees up so much of your time for more important things… like blogging!
---
Paid Resources that are Worth the Money
Yes, spending money sucks, but sometimes there are certain resources that are worth it. Here are a few:
This SEO research tool has seriously changed my blogging life! I now get over 600 views a day from Google alone (and climbing every month). It's amazing value for money, and allows you to search up keywords by volume, competitiveness and even track your ranking for certain keywords. PRO TIP: Split the subscription with a fellow blogger to cut costs. You get a limited number of searches per day, but it's far too much for one blogger to use alone anyway.
So many bloggers swear by this epic Pinterest app, and I can see why. It allows you to schedule pins in advance (even to multiple boards) and helps you measure success like no other tool. Because Pinterest is such a huge driver of traffic, this is a worthy investment. Their free trial is very generous as well, so give it a try before you commit! Sign up here for a free trial and start seeing instant results.
When it comes to tech, I am completely useless… which is why when my site breaks or lags, I'm left flailing. When I discovered WP Fix It, I felt like all my prayers had been answered! For the longest time, my site was plagued with freakishly high load times (due to image sizes, plugins and who know what else), so I decided to take the plunge and use their Speed Up service. It wasn't cheap, but improved my loading speed by a ton, which is invaluable in the eyes of Google (who favours fast loading times) and readers (who lose patience quickly!)
SocialFans Plugin for WordPress
This will be the best $20 you ever spent. Do you see that nifty social media counter in my sidebar and on my homepage? This plugin is how I achieve that. I tried for ages to find a free alternative to SocialFans and genuinely, nothing compares. What it does is display all your social stats in a bold/attractive way and is amazing for social proof. When new visitors (including brands, hint hint) see how popular you are on social media, it lends you legitimacy! Plus you can select your best networks and customize it as you need. Check out some previews/options here.
G Suite (formerly Google apps) 
I mostly use this to handle my fancy vanity email ([email protected]) but it has made such a big difference. I used to rely on a free provider with my host but it quickly ran out of space and also was sorely limited in terms of layout options. Now I can send slick-looking professional emails (with pretty signatures) and trust me, when working out deals with tourism boards or hotels, appearances do matter. It only costs $5 a month per user, so why not?
It might be tough to spend money on your blog, but why not start small and get a custom logo designed for only 5 bucks? That's the concept behind Fiverr, an online platform where you can get a variety of tasks done including (but not limited to) logo design, proofreading and even physical pranks (lol seriously). Prices start at only $5, and sure quality varies quite a bit, but if you're looking to get a head start in branding your blog, this isn't a bad starting point. Browse the various services you can buy for $5 here.
---
I hope you found that list useful, because this is just the start! I'll continually update this page and send more helpful content your way. Stay tuned, and again let me know in the comments if I've missed anything.
This post contains affiliate links that come at no extra cost to you, but help me earn a small commission to keep the site running! Thanks a lot for your support 🙂
Don't forget your free checklists and goodies!
My exclusive Travel Blogger Resource Library is home to various checklists, guides and more that will help propel your blog to greatness. Join my VIP Bloggers Club to gain instant access!