*FYI - this post may contain affiliate links, which means we earn a commission at no extra cost to you if you purchase from them. Also, as an Amazon Associate I earn from qualifying purchases. Check out our Privacy Policy and Disclosure. for more info.
How do you usually feel after a stuffy airplane commute?
Tired, hungry… maybe in need of a good cuddle?
That's the thing about travelling – amongst all the beachy candids and waterfall posing, you need to deal with the commute, which is far less glam than social media makes out.
So, when I found myself in Los Angeles late last year for a romantic winter getaway with my long-distance boyfriend, I wanted to make sure things were as convenient and stress-free as possible, especially after a sweaty commute in the middle seat.
Now, being the hyperactive puppy that I am, I'm typically found sprinting from the airport with the grace of Usain Bolt, desperate to see the city and all its ice cream. BUT, this time around, with a landing time of 10:30pm at LAX, I couldn't handle the idea of commuting any further to reach my pillow. Enter the Hyatt Regency LAX, the answer to my prayers (and proof that amazing airport hotels can and do exist).
So while my stay was back in November, I am so excited to share the hotel with you now, because after months of extensive renovations, everything is finally done! So, if you're mulling over your options for where to stay by the Los Angeles  International Airport, here's a review of the sparkling new Hyatt Regency LAX.
PS: If you're currently crushing on California, be sure to read my roundups of California fun facts and Los Angeles fun facts too.
Prime Location right by LAX
Address: 6225 W Century Blvd, Los Angeles, CA 90045, USA
After landing, I was relieved to discover two things: 1) the Hyatt Regency is the closest hotel to LAX, and 2) it happens to be the only hotel with a direct shuttle to the property, which means a non-stop beeline for your bed. The shuttle is of course free, and just how close is close…? Well, let's just say you can see the airplane runways from your window: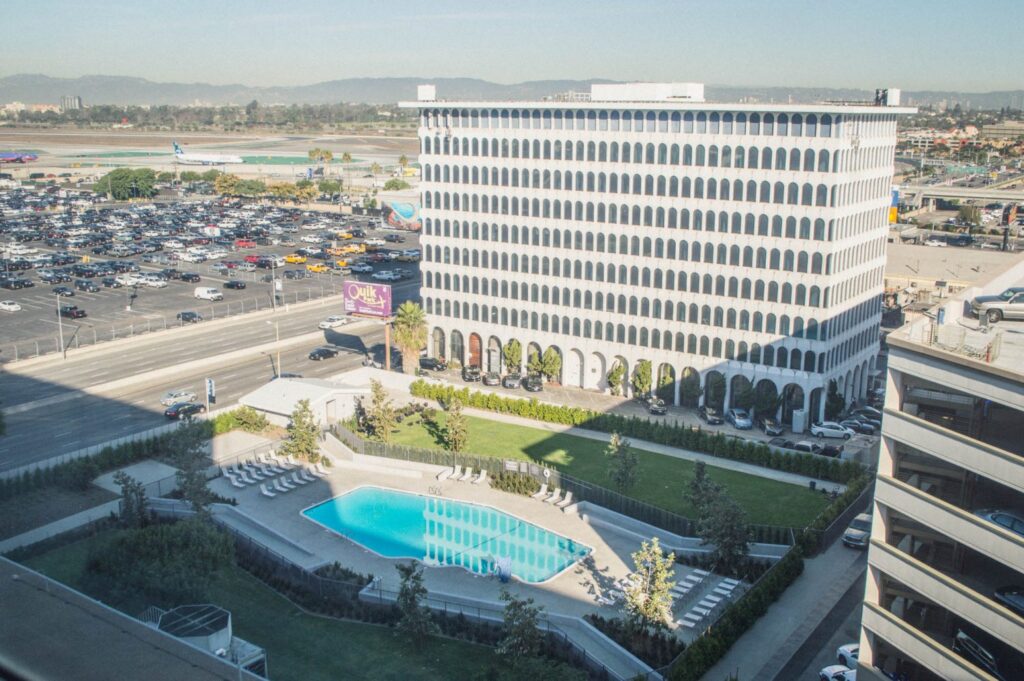 Ridiculously comfortable soundproof rooms, made for snoozin'
I stayed in one of the Hyatt Regency LAX's suites, and it was – without exaggeration – one of the best sleeps I've had in recent memory.
Despite our proximity to the runways, noise was never an issue (owed largely to the room's quadruple-paned windows). Add blackout blinds and a 55″ HD television, and it was a recipe for a flawless sleep. Sure enough, we passed out like two (very tired) babies.
Best of all, there was a separate seating area in the room where I was able to sneak off and get some work done in the morning! And while it might have required ten a few cups of coffee to jumpstart my creativity, how could I complain when my workspace looked like this?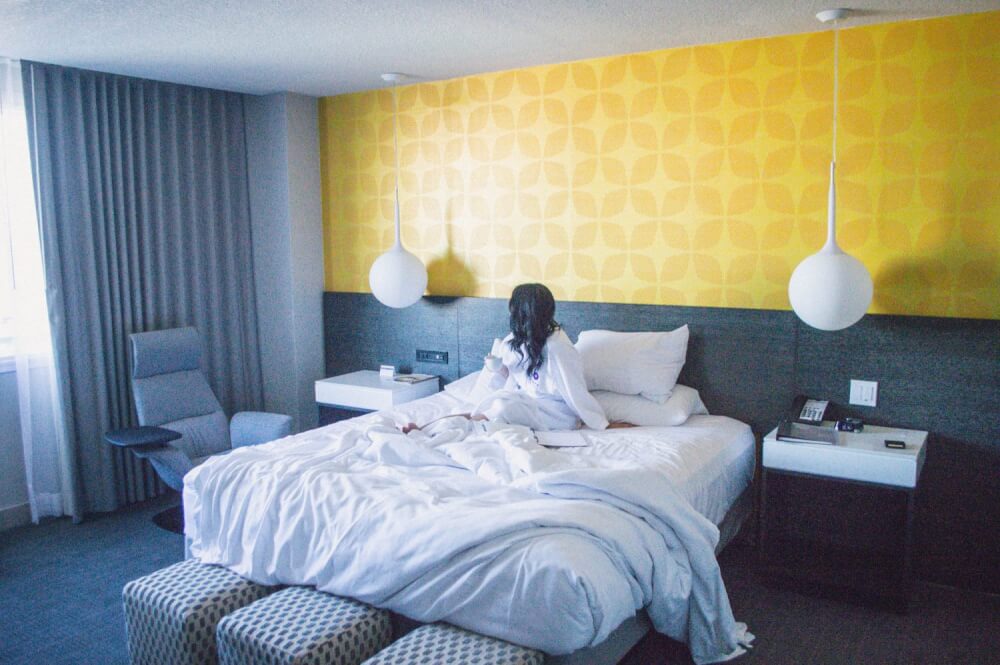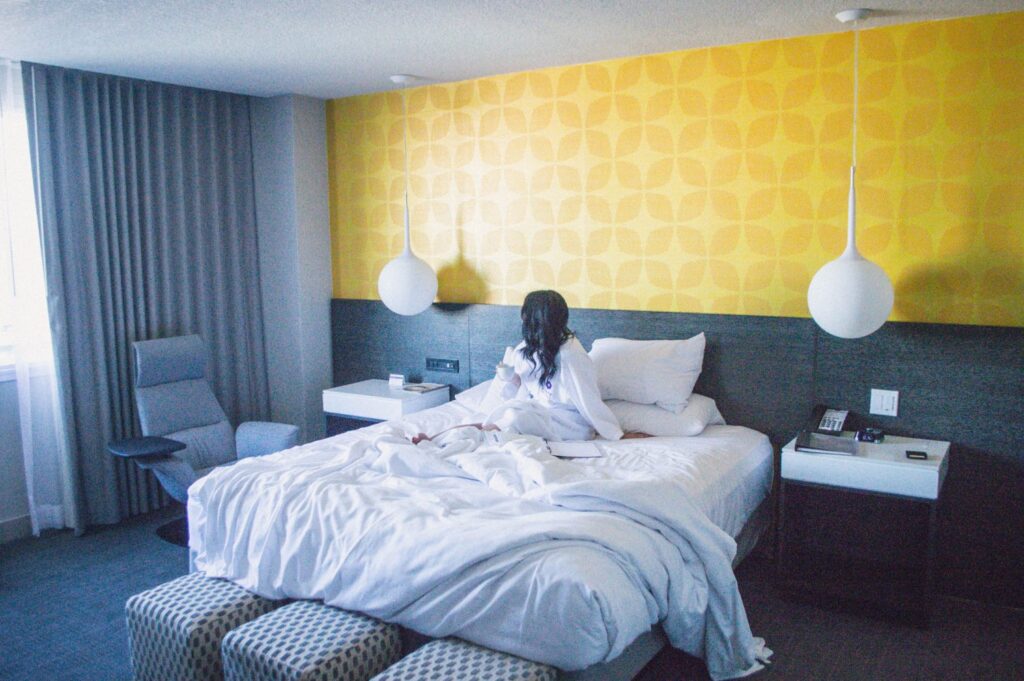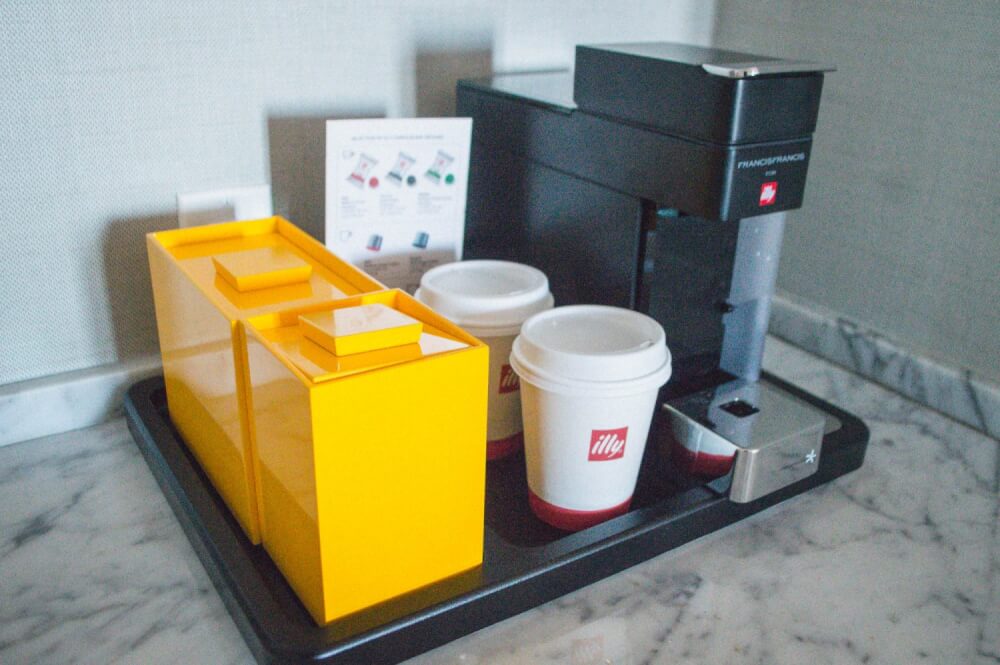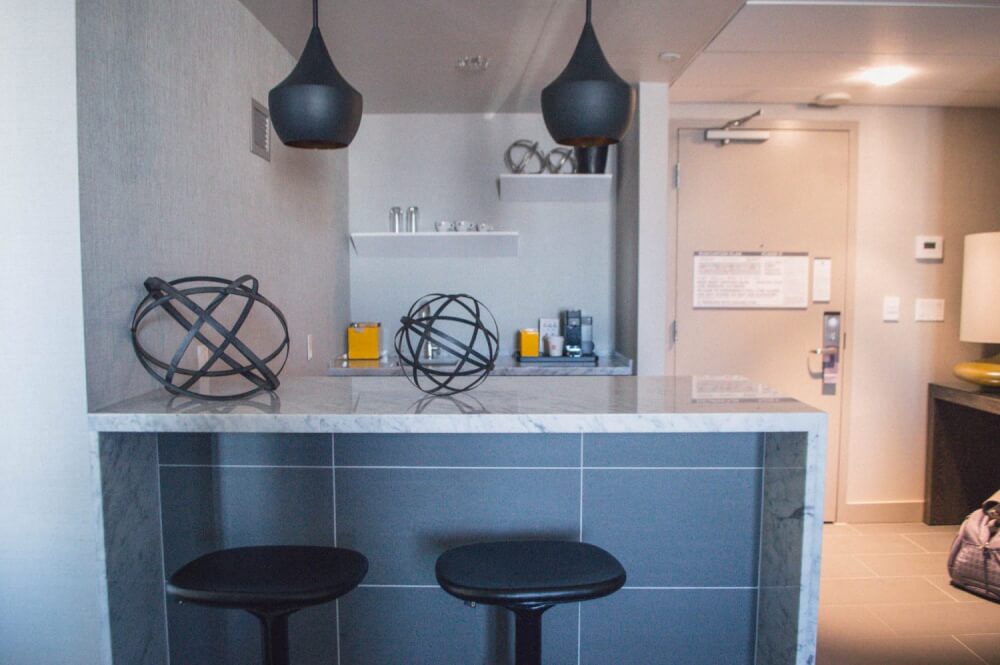 The friendliest ever customer service!
I remember on the morning of check-out, I lingered in the lobby, waiting patiently for my boyfriend to finish gelling his hair as princesses do. Within 15 seconds of awkwardly standing, I had a lovely staff member at my side, making sure I didn't need help. (No help was needed, FYI. Just perhaps a boyfriend with a better sense of time… Does the Hyatt Regency have those? Asking for a friend.)
Digs aside, this attentive service was a repeated theme during my brief stay. Everyone was all smiles, and made me feel at home.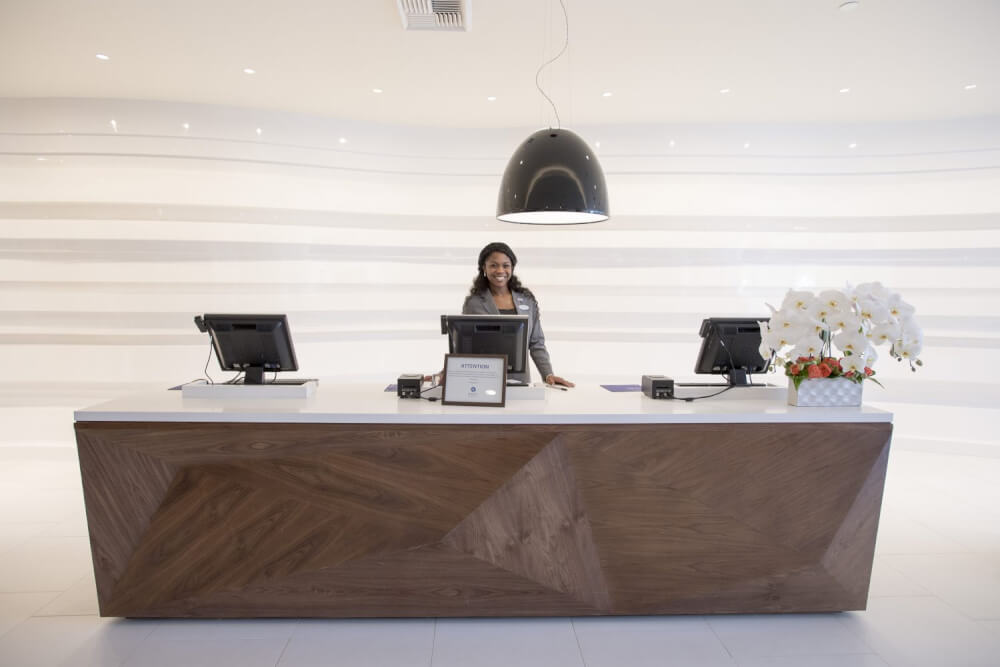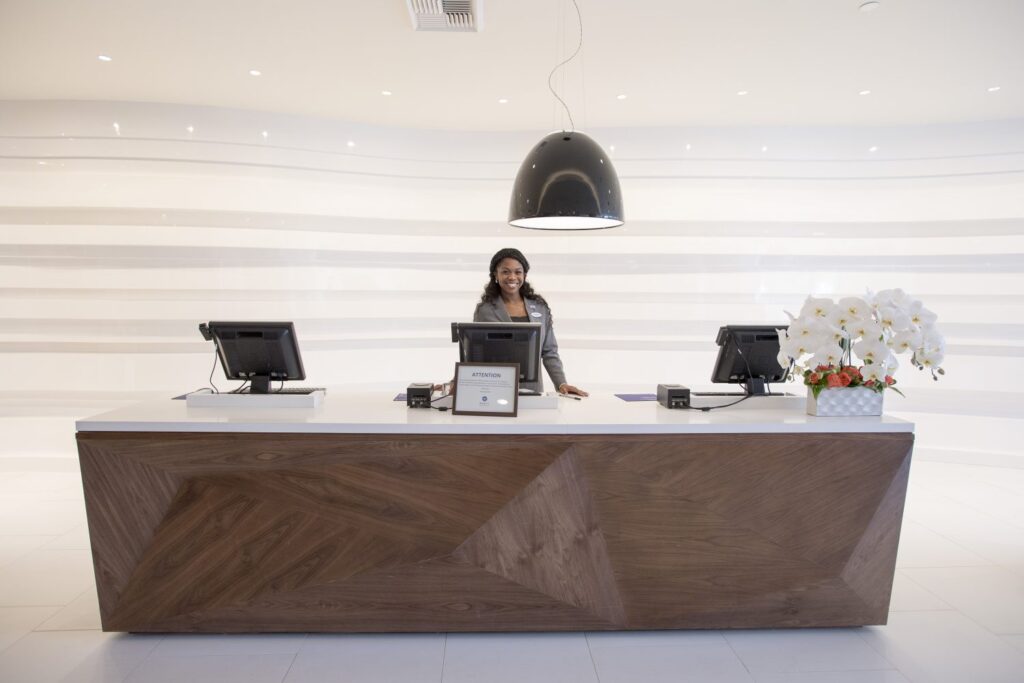 Thoughtful (and plentiful) amenities
All that said, I think the best indication of an excellent airport hotel is that you never want to leave…
I believe the claw marks I left in the carpet while being dragged out speak for themselves 😉
Just joking. Sort of.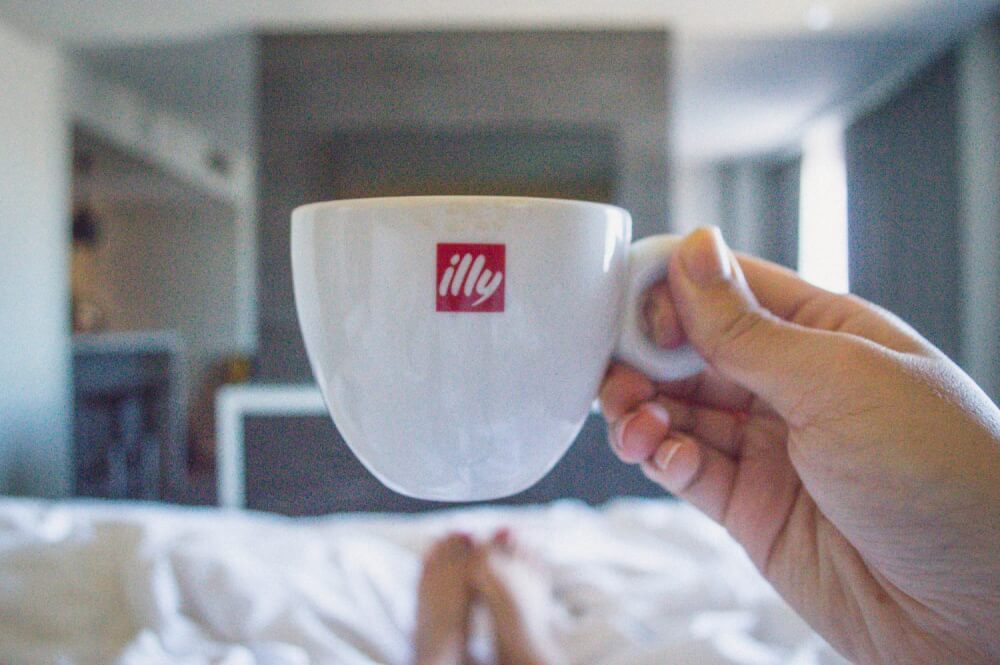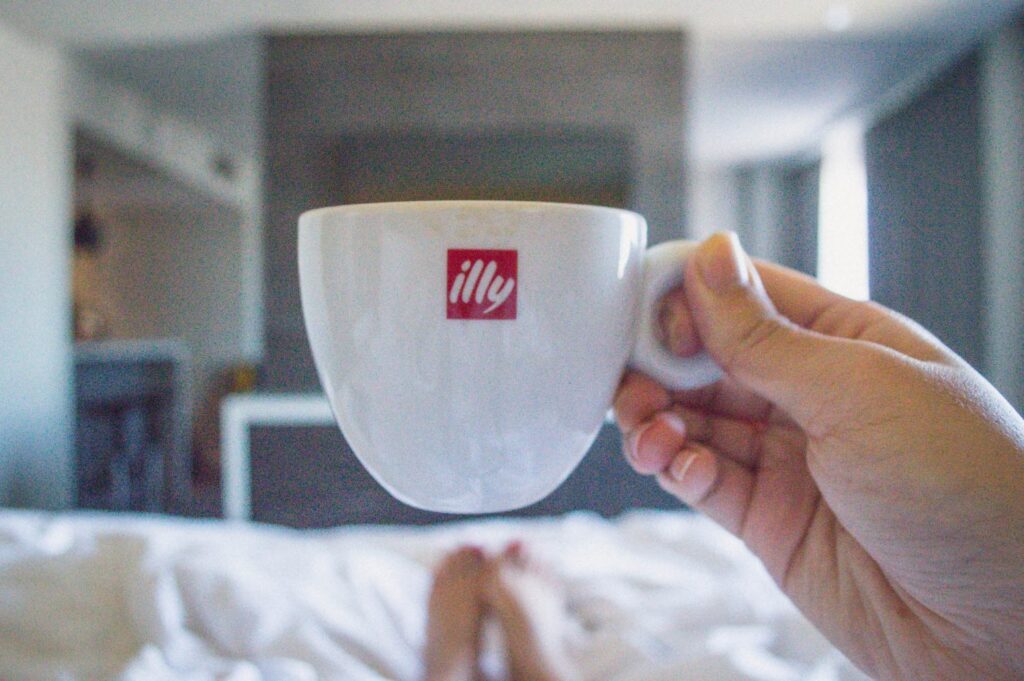 What I loved about the Hyatt Regency LAX was that it was sophisticated and luxurious, all without the pretentious vibe of typical luxe hotels.
Besides all the standard in-room amenities like free toiletries and refreshments, inside the hotel, there's a variety of different options to grab a bite, whether it's a quick grab-and-go meal from the Unity LA market, a sit-down experience at the Unity LA restaurant, or a livelier alternative at the Unity LA bar (spot a theme here?). With menus designed to reflect LA's cultural diversity, the Hyatt Regency dishes up delicious international meals like tacos, ramen and even churro waffles at your fingertips.
Take a second to wipe the drool off your keyboard.
And while I didn't get a chance to sample any churro waffles, I did enjoy the hotel breakfast while I was there and yes, it filled me up good. After months of unsatisfyingly light European breakfasts, I was more than excited to tuck into a hot, hearty breakfast buffet ft. all my breakfast favourites. Eggs benedict, potatoes, pastries and all the fix ins. Yes, please.
A Quick Tour of the Rest of the Hotel
To get a feel for the Hyatt Regency LAX, you need to understand its size. The hotel itself is huge (with 580 rooms!), and I was lucky to get a little tour while renovations were still in progress. Seeing the completed photos now does, in fact, make me tear up like a proud mama.
Within the hotel, there's also a massive conference center, featuring over 10,000 square ft of self-contained meeting space, which is a lot of space for activities. Here's a few photos of what the finished product looks like: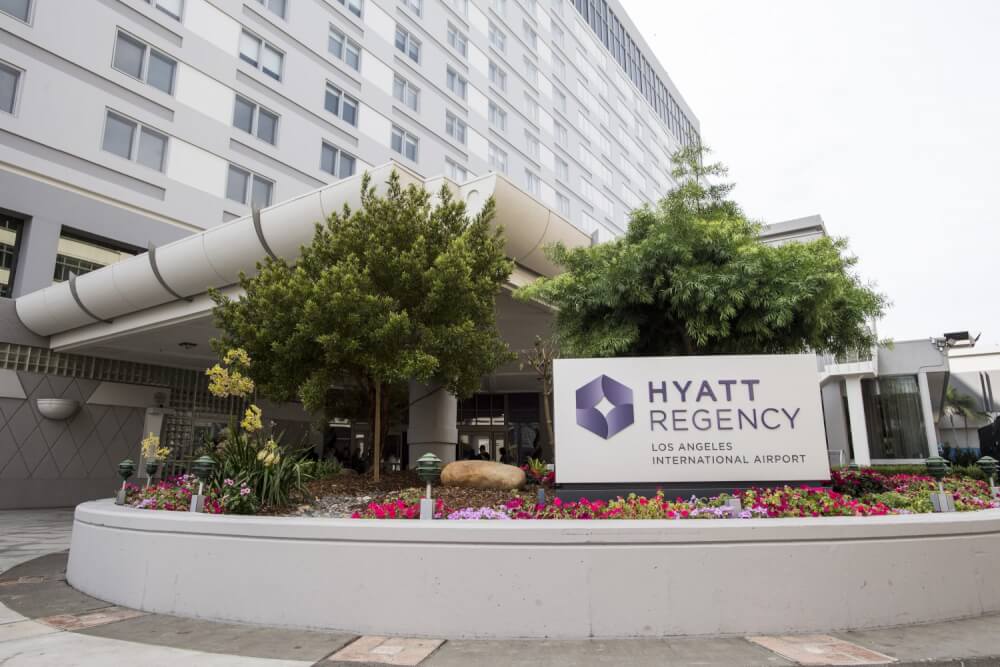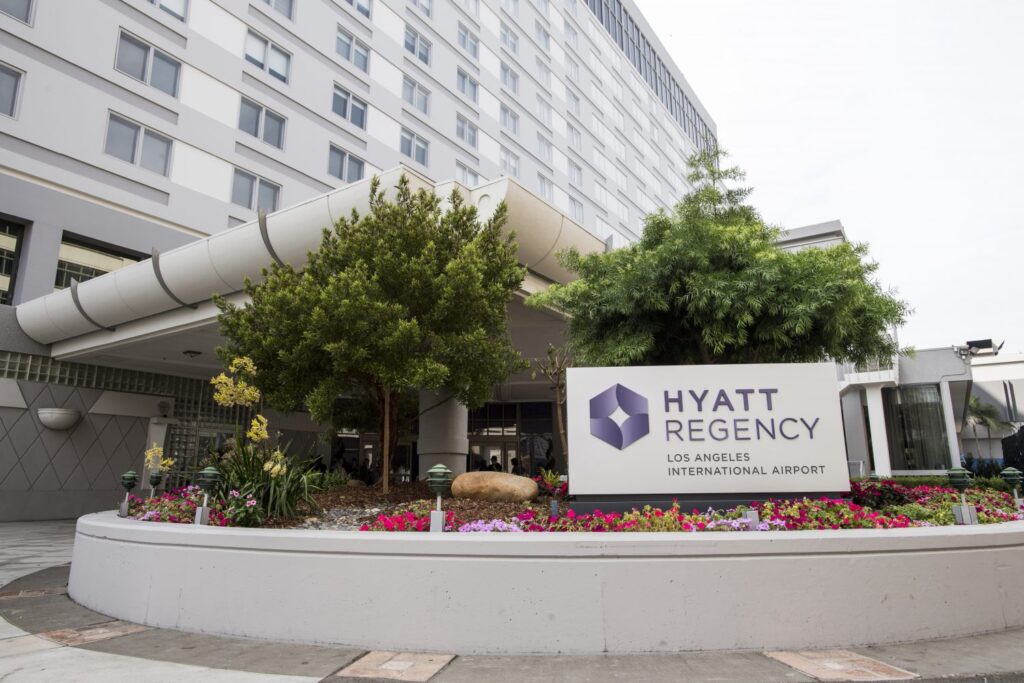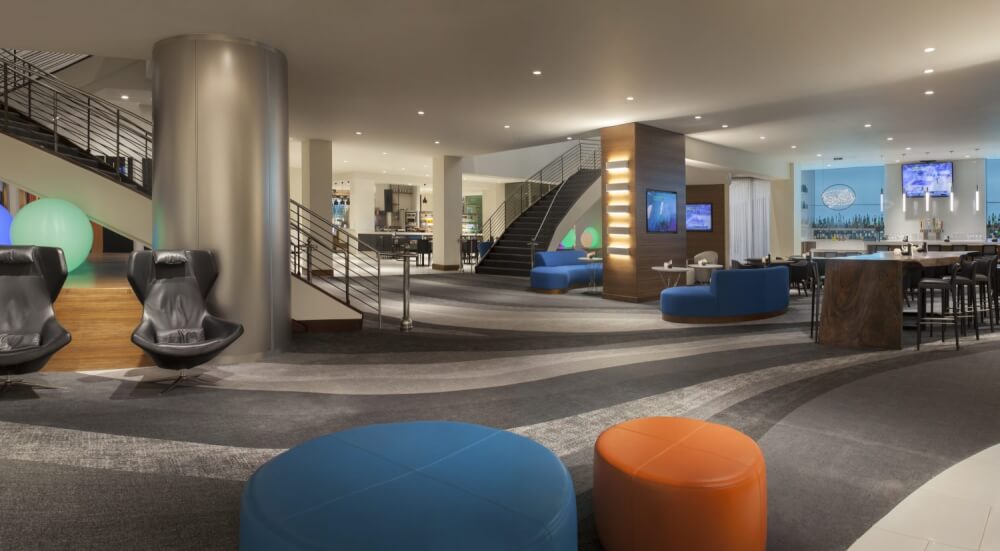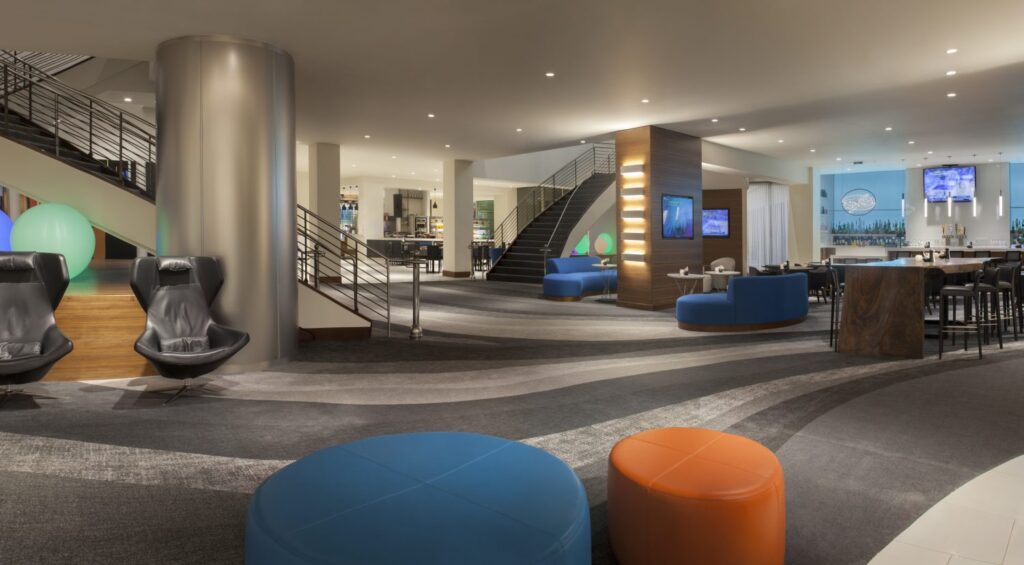 There's also a high-up fitness centre with views over the runway and a swishy pool for you to relax in. Like I said, there's virtually no need to leave (maybe ever).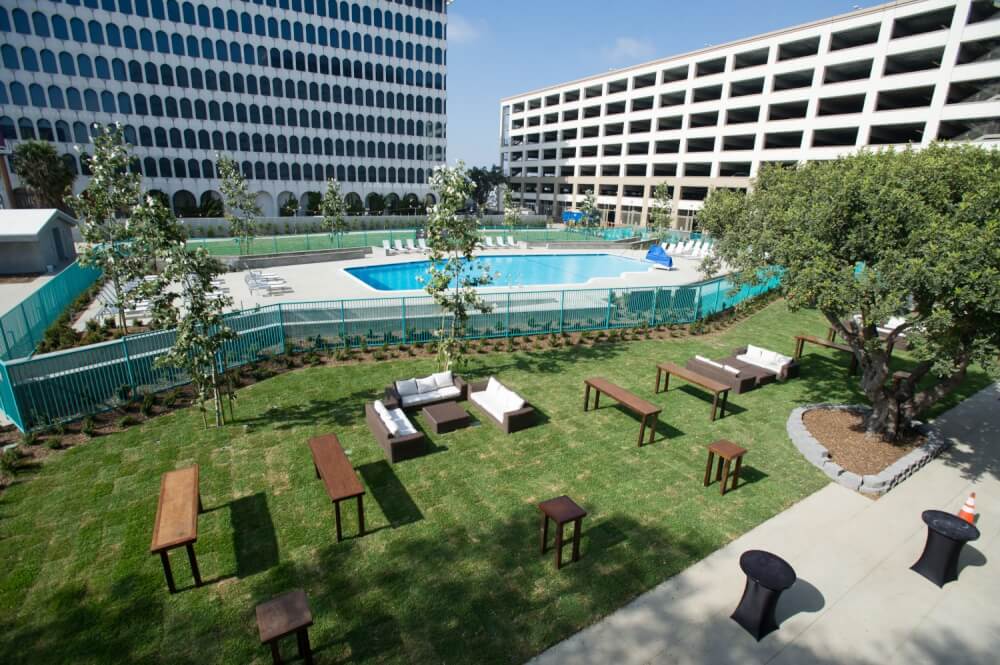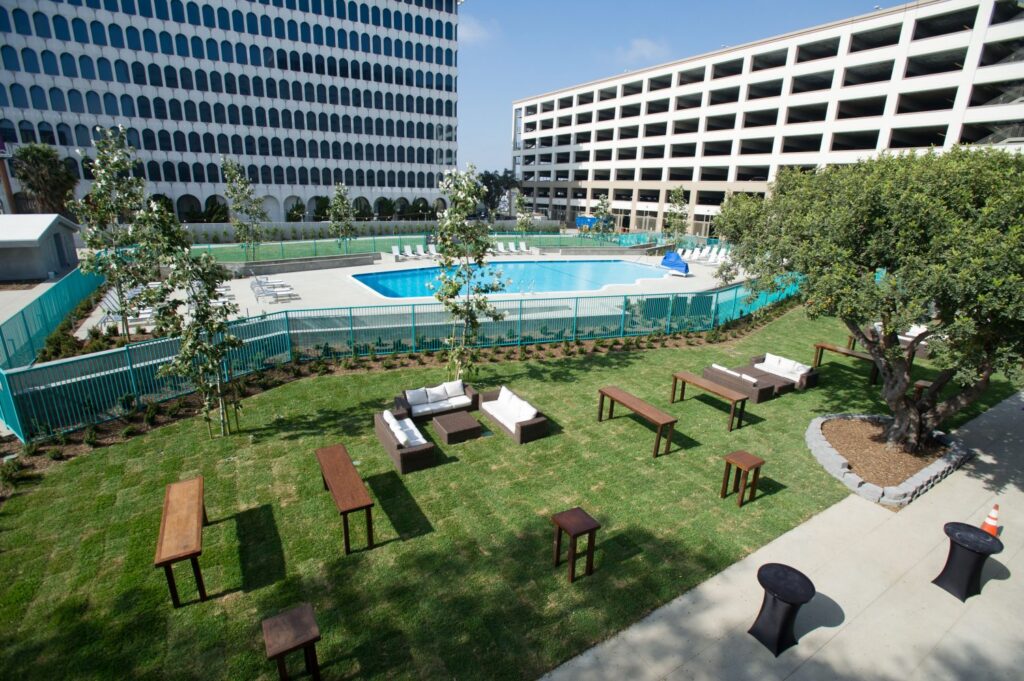 Hyatt Regency LAX Review: The Final Word
So, if you're looking for a comfortable and convenient place to stay near the Los Angeles International Airport, I don't hesitate to recommend the Hyatt Regency LAX. It's where luxury meets convenience, with some very sweet bonuses on top. If a stress-free, good night's rest is what you're after, a stay here will leave you feeling ready to rock LA (or onwards to your next destination).
I hope you enjoyed this Hyatt Regency LAX review. A huge thanks to the Hyatt Regency LAX for hosting me! Opinions are of course my own and based on my own personal experience at the hotel.