*FYI - this post may contain affiliate links, which means we earn a commission at no extra cost to you if you purchase from them. Also, as an Amazon Associate I earn from qualifying purchases. Check out our Privacy Policy and Disclosure. for more info.
Combining grand architecture, a hilly sprawl of orange rooftops and flawless portside grandeur, Lisbon is one amazing city that will leave you swooning, drooling, and (probably) a little drunk.
And if you're wondering what to do in Lisbon, trust me: the possibilities are endless.
From traipsing through museums and markets to chasing epic viewpoints and historical monuments, Lisbon has a little something for every kind of traveler… especially those who (like me) appreciate a good caloric treat.
After two visits, I've learned to love Lisbon, and in this post I'm going to show you why!
Below, I am rounding up my top recommendations for unique and fun things to do in Lisbon, with a mix of touristy must dos and finds more off the beaten path. I hope you find it useful for your own planning and learn to fall in love with Lisbon as much as I have.
Without further ado, here are my top things to do in Lisbon…
Admire all the amazing miradouros
Lisbon is a city of terraced viewpoints, or as they're known locally – miradouros (much is more fun to say).
Sometimes known as the City of 7 Hills, by far one of the best things to do in Lisbon is seeking out these wonderful viewpoints which give sweeping perspectives over the city's iconic orange rooftops and the glorious Tagus River.
Some of my personal favourite miradouros include…
Miradouro de Sao Pedro de Alcantara
Miradouro das Portas do Sol
Miradouro de Santa Luzia
Miradouro da Graça
Miradouro da Senhora do Monte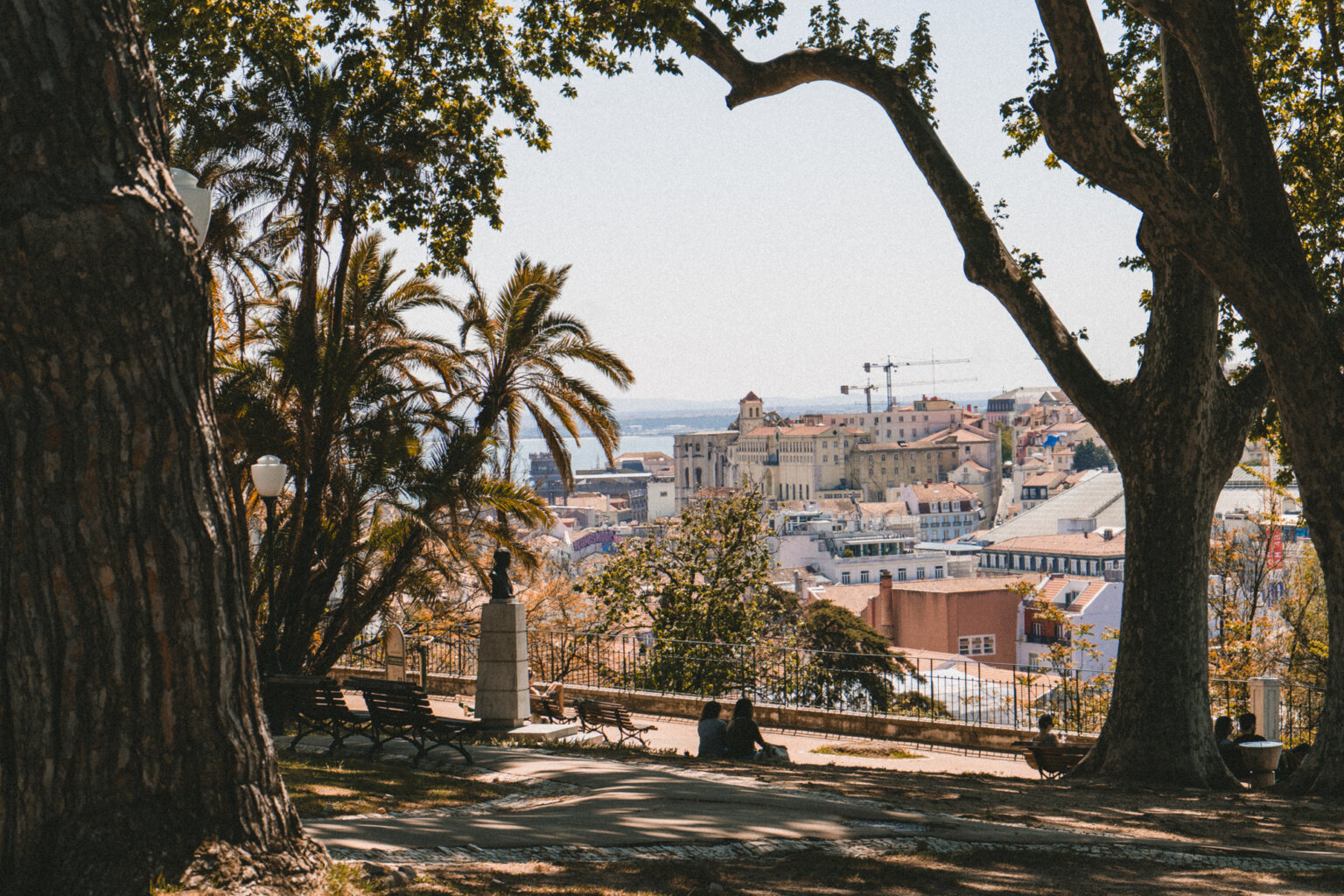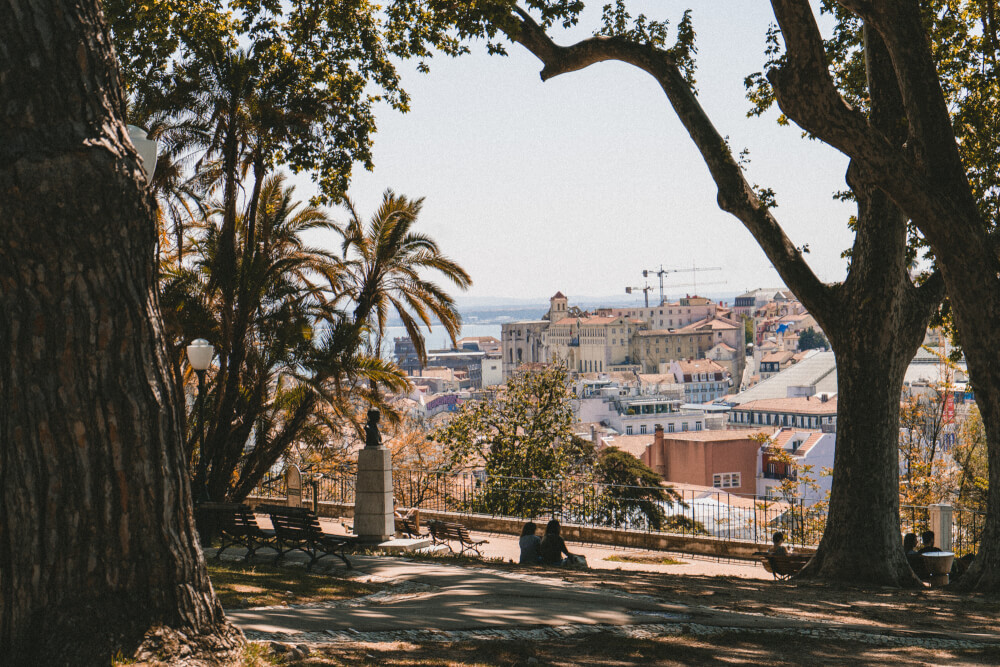 See Lisbon by helicopter
Lisbon's aerial views don't disappoint either, and if you're looking for a real splurge, then a helicopter ride is definitely one of the best fun things to do in Lisbon you'll never forget.
This epic helicopter ride will take you up close to the Cristo Rei statue, the 25th of April Bridge and over Belem Tower and Jeronimos Monastery. Few get to see Lisbon like this, so if this is a bucket list trip you're planning for, make sure to add this amazing activity to your list.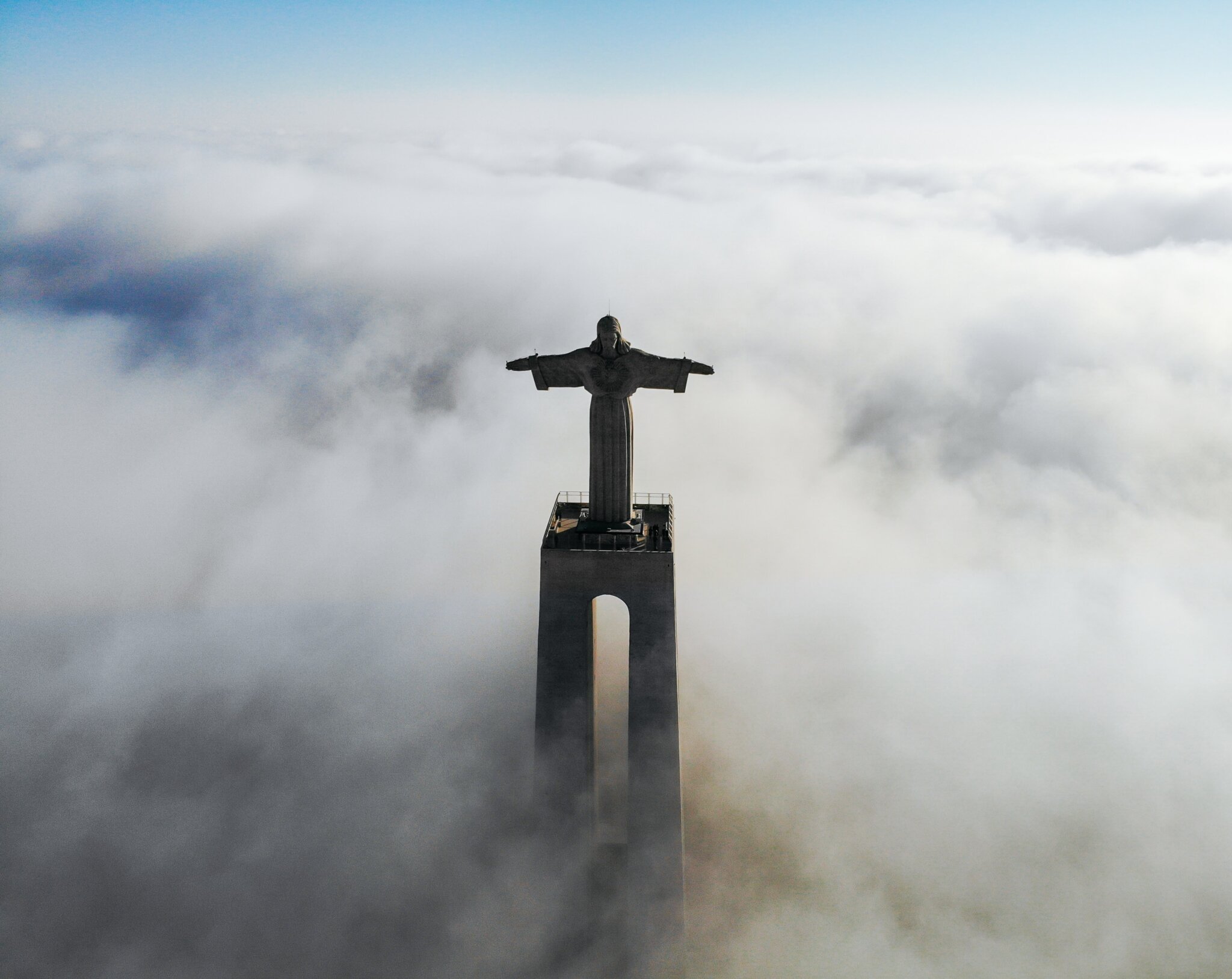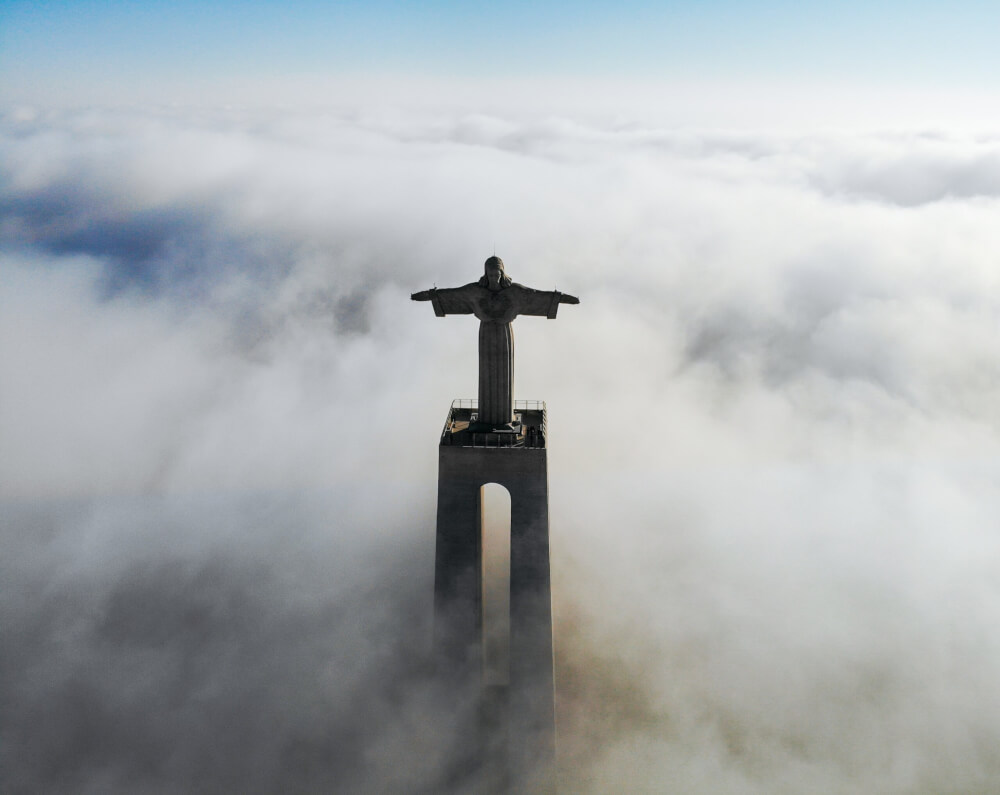 Do a Lisbon walking tour
Trust me when I say that one of the top things you need to do in Lisbon is a walking tour, whether it's with a guide like this one, or a DIY tour you follow yourself.
Because yes – Lisbon is beautiful, but all those historical monuments and dreamy neighbourhoods are infinitely more fascinating when you learn the history behind them.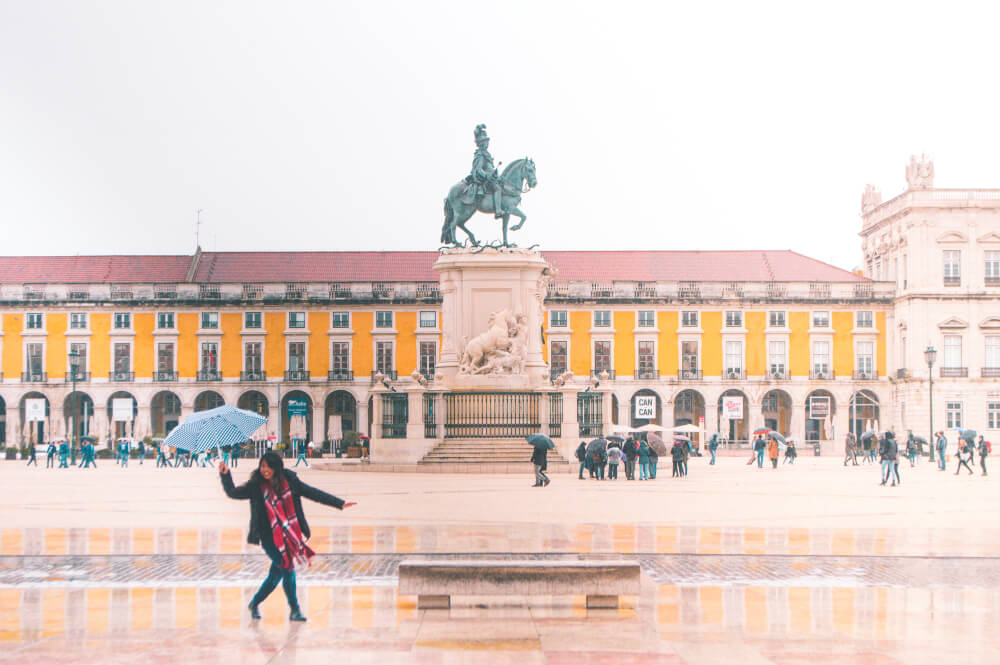 For instance, did you know that one of the biggest earthquakes in recorded history happened right here in Lisbon? And that it happened on a holy day, which meant that everyone who went to church was pretty much wiped out by the falling church pieces?
And that one of the places that got damaged least was the Red Light District (literally filled with sinners) because of the stable foundation it was built on?
I mean, how wildly fascinating is that? Some even say that event marked the start of the modern day atheist movement.
… Join a walking tour and you'll get to hear tons of stories just like that which (I promise) will make you fall even deeper in love with Lisbon.
Some highlights of any (central) Lisbon sightseeing tour should include…
Praça Dom Pedro IV (AKA Rossio Square)
Arco da Rua Augusta (Arco da Rua Augusta)
Praça do Comércio (Commerce Square)
Igreja do Carmo (Carmo Church)
Santa Justa Elevator (Santa Justa Elevator) – Cool to look at, but would advise skipping the ride up as the line is super long and you can access the viewpoint for free even without the elevator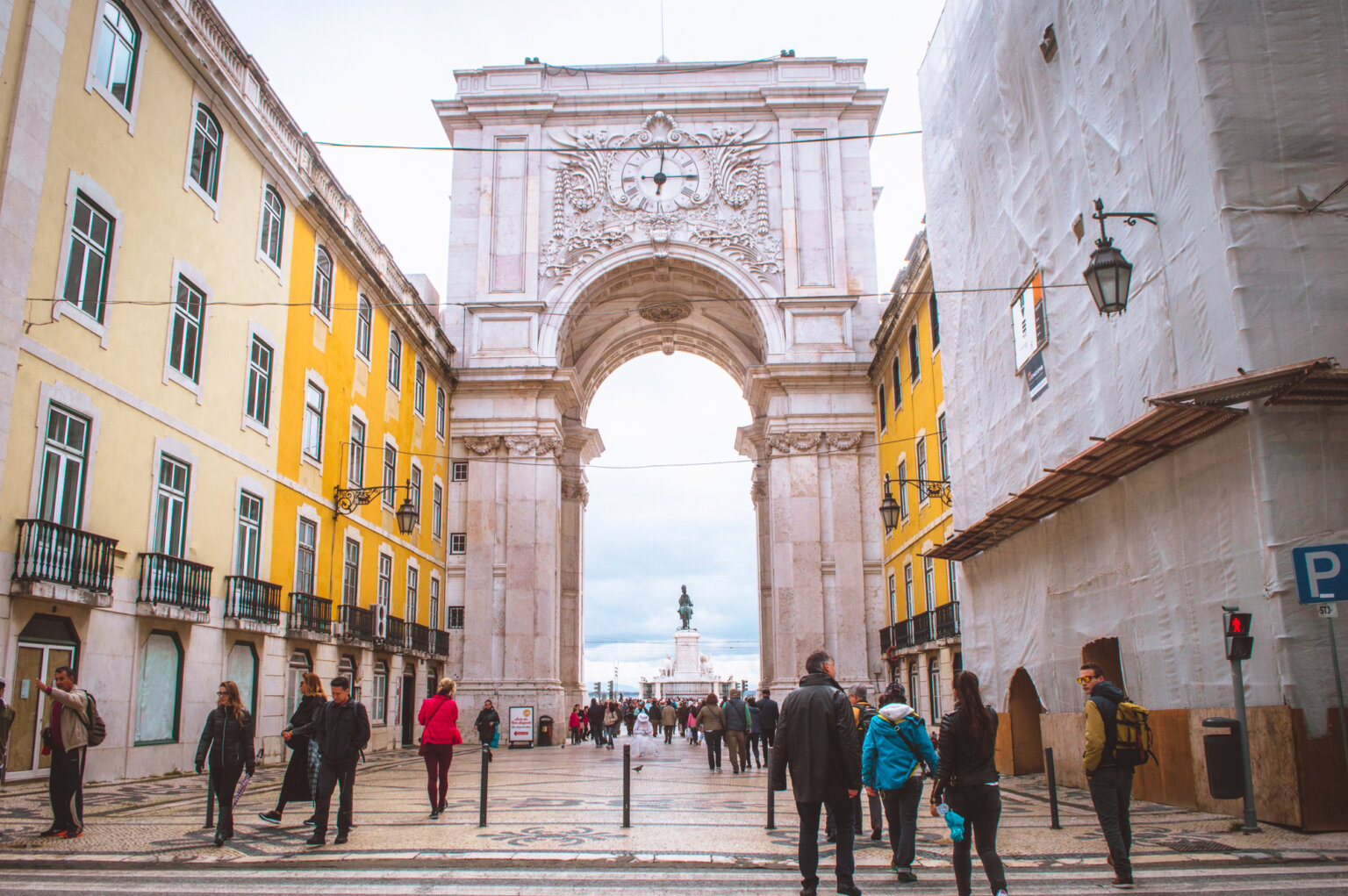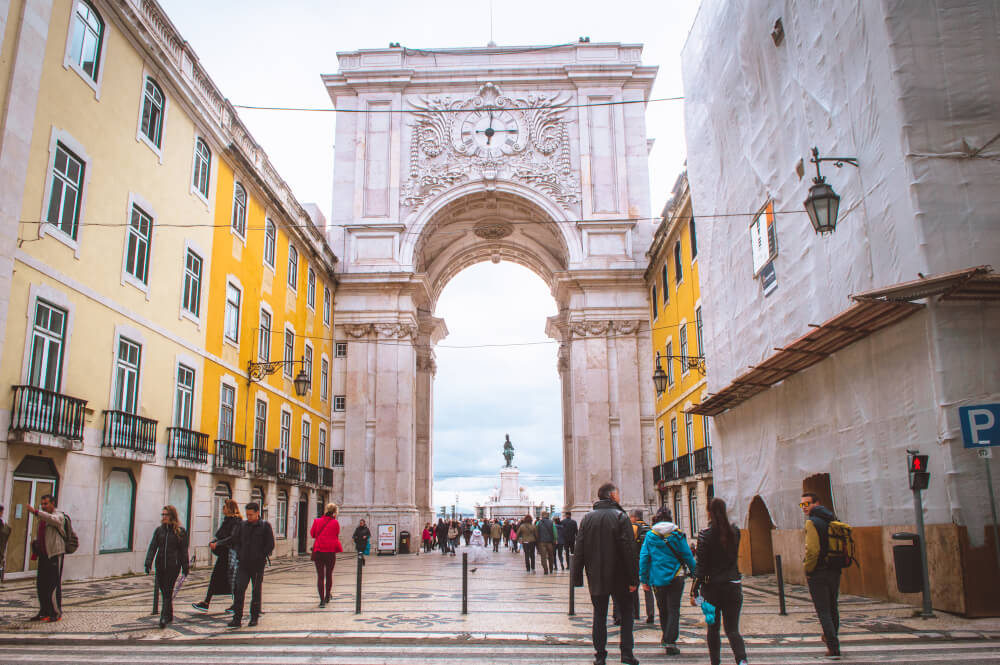 Explore the Tram 28 Route
While many guidebooks recommend a ride on Tram 28 as a must-do in Lisbon, I don't think this is the best way to explore the city at all.
Sure, Tram 28 does indeed run through some of Lisbon's most scenic neighbourhoods like the districts of Graca, Alfama, Baixa and Estrela, but the tram itself is notoriously crowded and known to be marred by huge line-ups and pickpockets.
Instead, I'd recommend exploring the Tram 28 route on foot, and using the tram line as a jumping point for your own DIY Lisbon sightseeing tour. Plus, this way, you can stop as long as you want for photos!
Of course, Lisbon is notoriously hilly and walking long hours during peak season heat isn't the most pleasant experience, so there's another option which is to…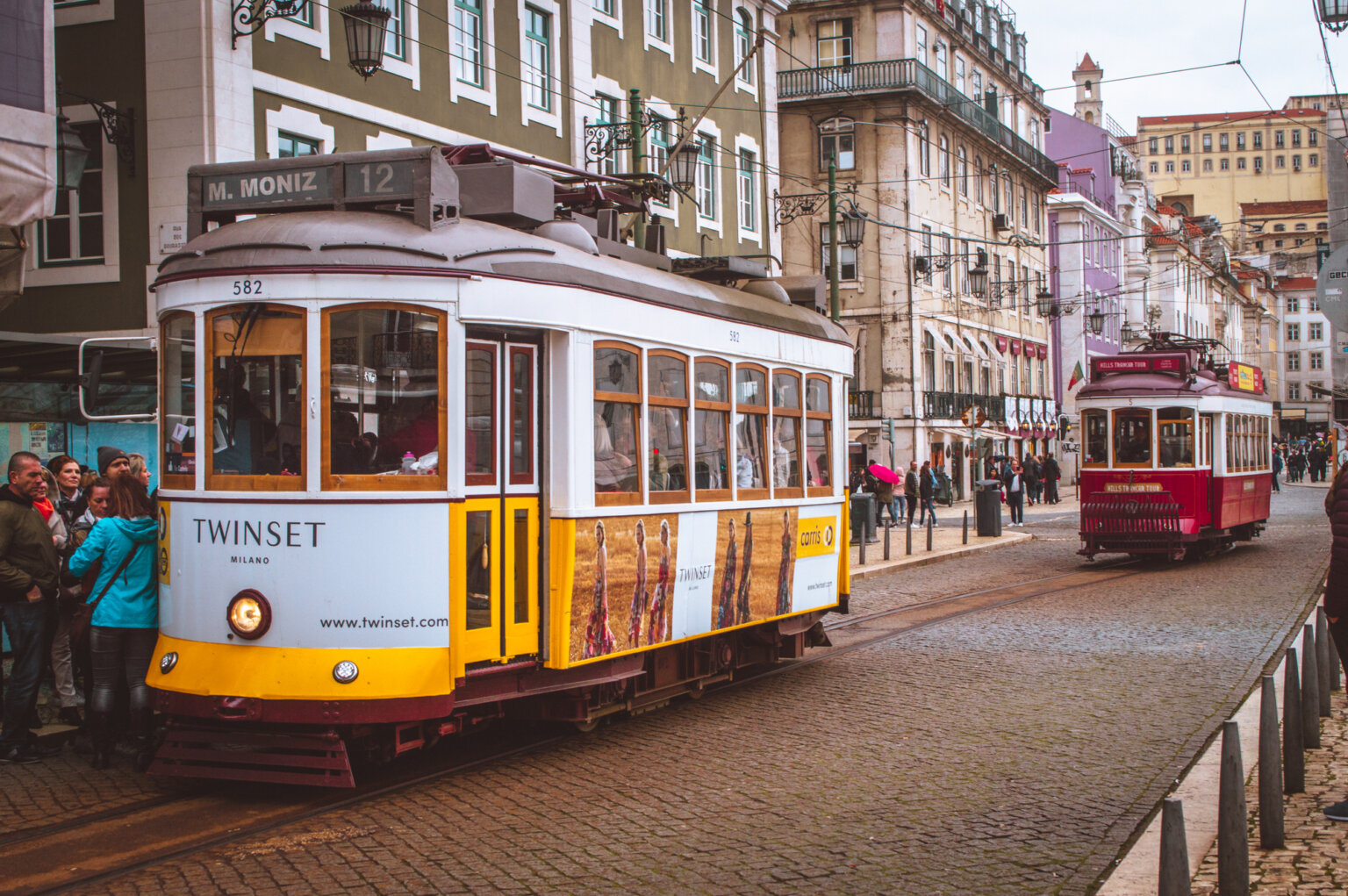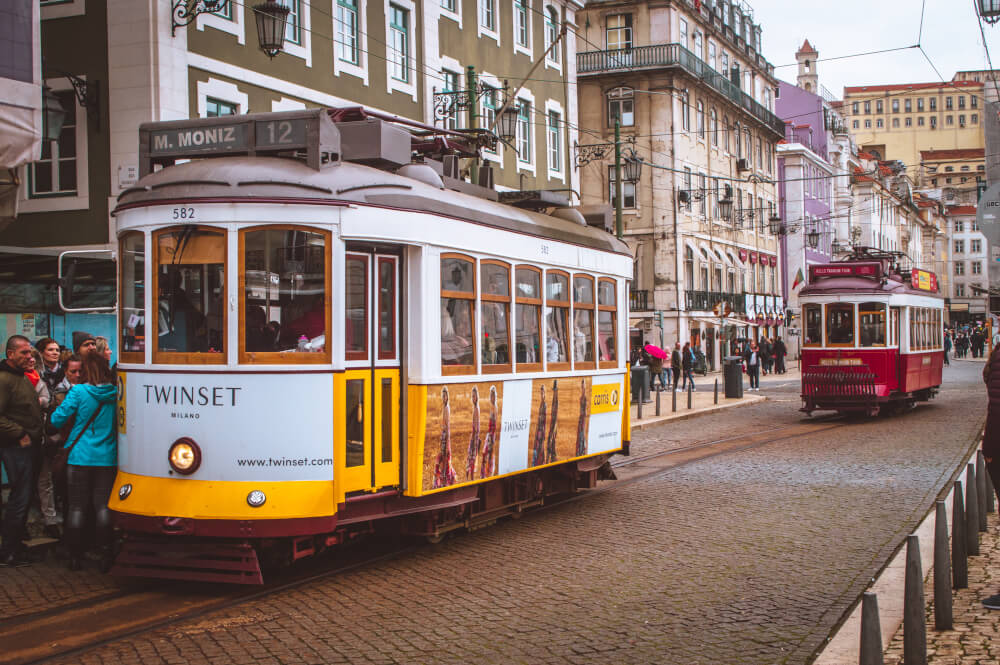 Do a city tour by tuk tuk
Another alternative to Tram 28 is to take a shamelessly touristy Tuk Tuk ride.
These tiny electric vehicles are a relatively new addition to Lisbon's tourism landscape, but they're quickly becoming popular thanks to their ability to navigate Lisbon's narrow streets with ease, saving you from the deadly heat and hills that make exploring on foot not-so-pleasant.
For optimal flexibility, you can even book a private tour like this one that allows you to choose where you go and what you see for a full four hours… plus there's a yummy treat tasting included!
On that note, another very very fun thing to do in Lisbon is…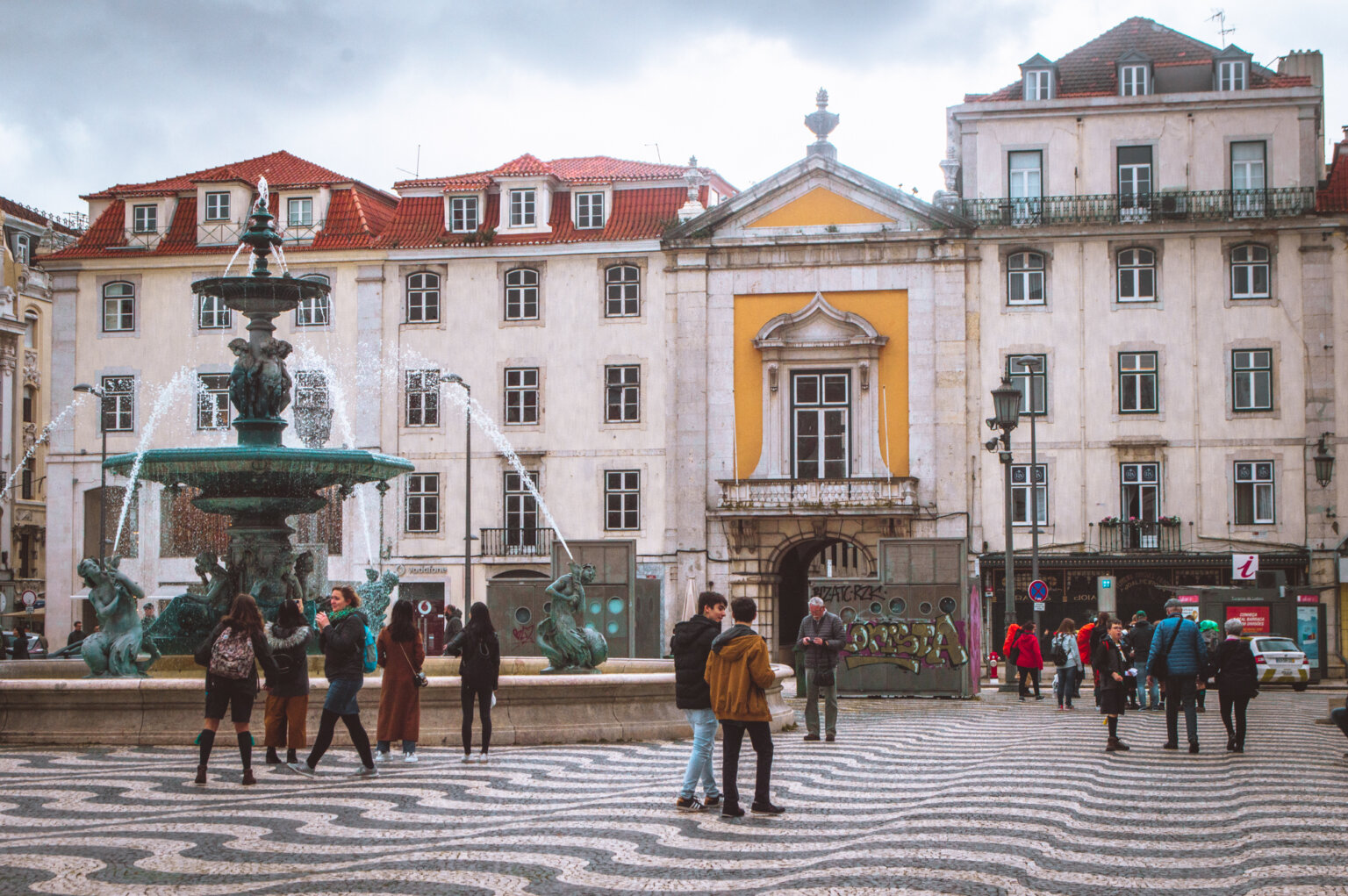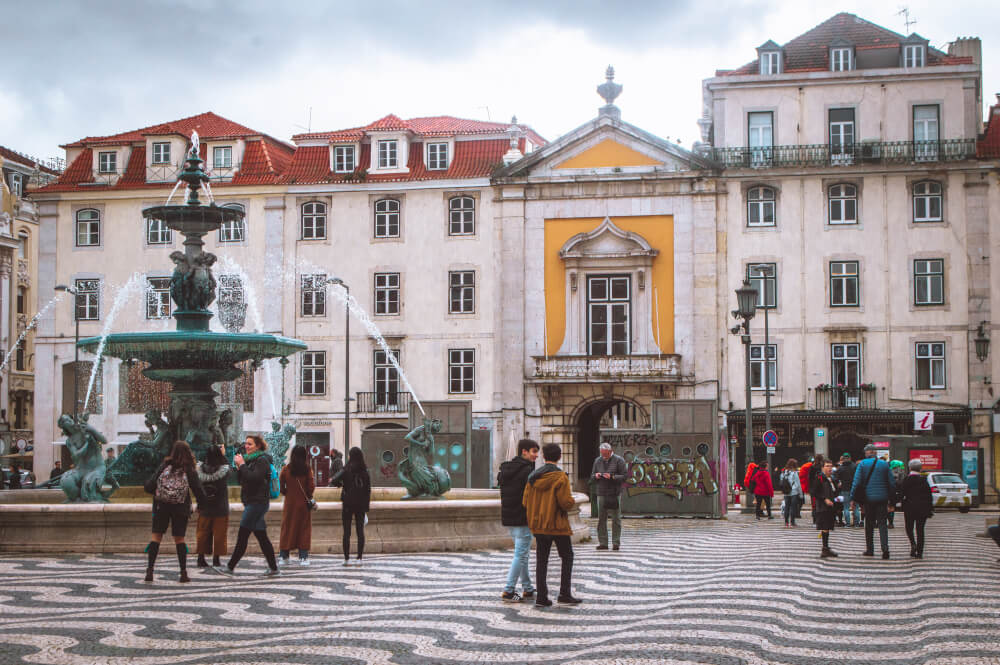 Stuff your face with pastel de nata
In terms of foodie activities in Lisbon, Portugal's signature pastel de nata is a must-try!
Think flaky pastry with a creamy egg filling, with crispy edges baked to perfection and (in more gluttonous cases) powdered sugar and cinnamon on top.
It is said that these treats were first created and sold by monks after the Liberal Revolution of 1820 to bring in revenue for their struggling monastery (Jerónimos Monastery in Belém).
And to that I say: it's a shame I wasn't around back then because I would have probably singlehandedly kept that monastery afloat with my purchases.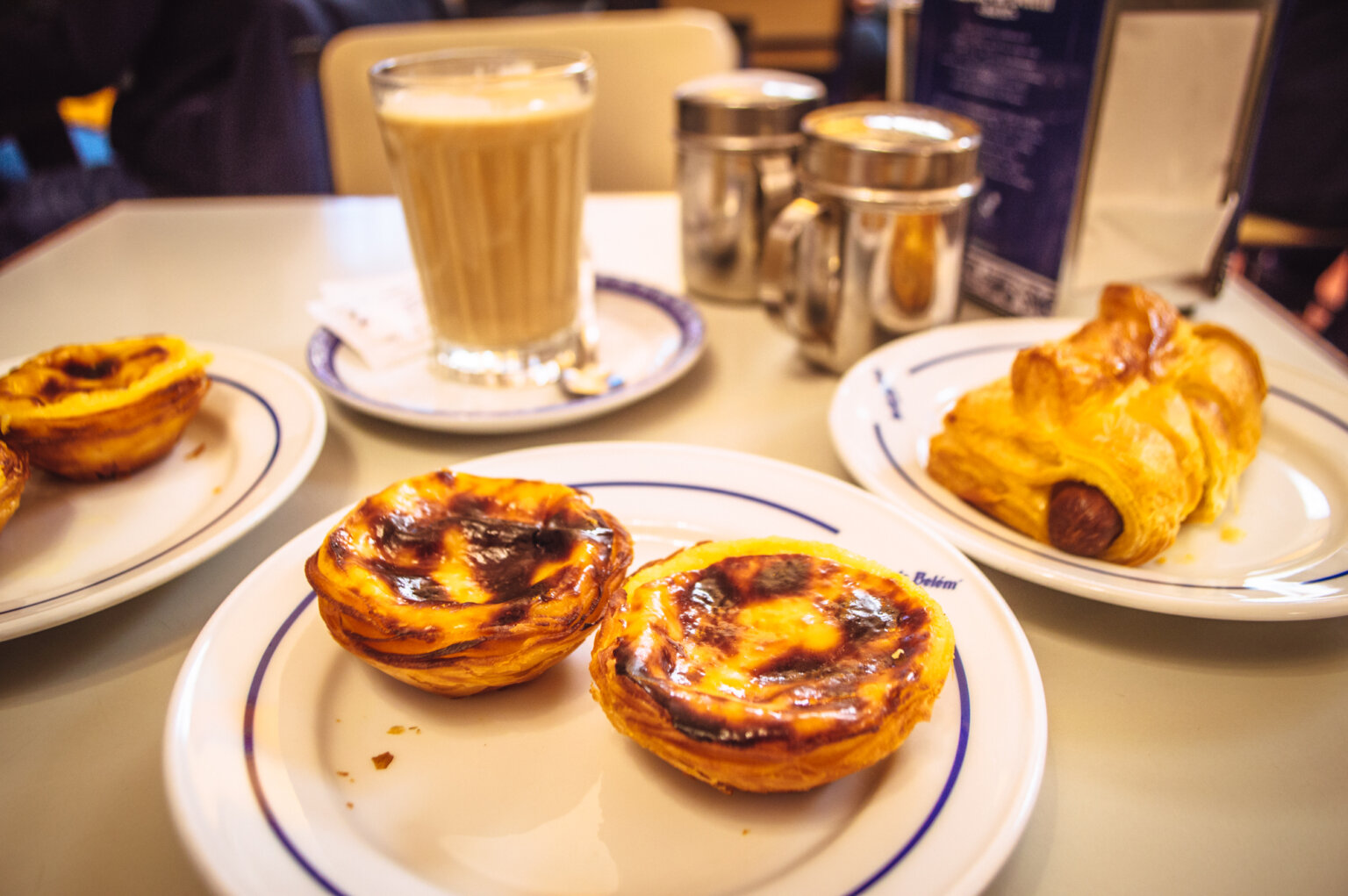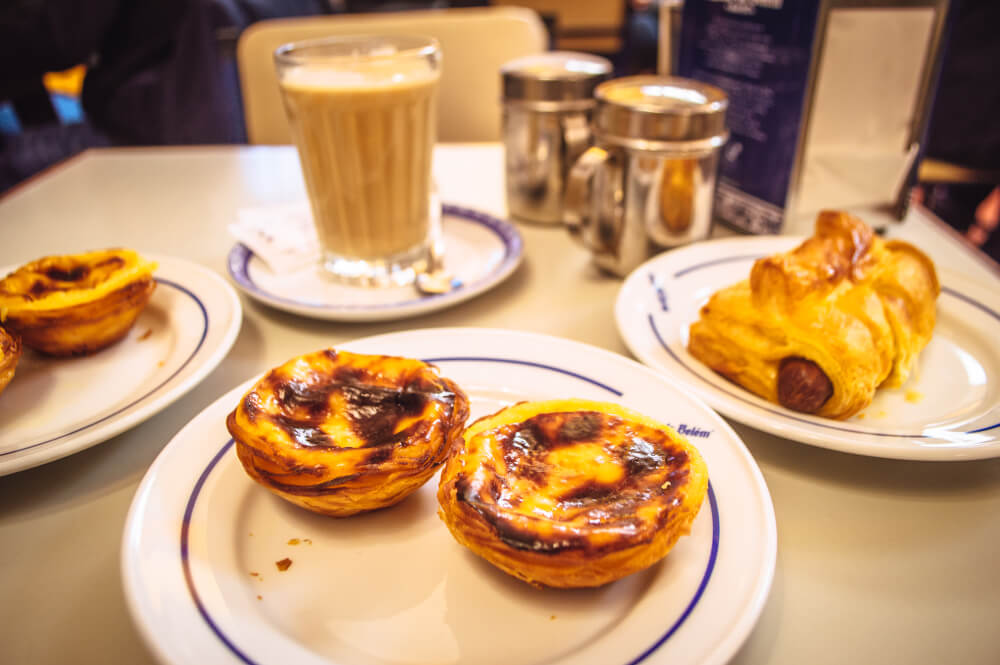 Visit Castelo de S. Jorge, Lisbon's most famous landmark
What's a visit to Lisbon without some relentless sightseeing?
Well, this is one landmark to put on your list. Looming high above Lisbon is the famous Castelo de Sao Jorge, first erected by the Romans in 200BC.
Here, you can see trace the varied history of Lisbon through the castle's fortified structures, medieval quarters and eclectic mix of features.
Having undergone restoration in the 1940s, the castle these days boasts slightly more modern ramparts and gardens, which (naturally) provide an incredible view over the city.
NOTE: The castle gets super busy, so I would advise buying a skip the line ticket here.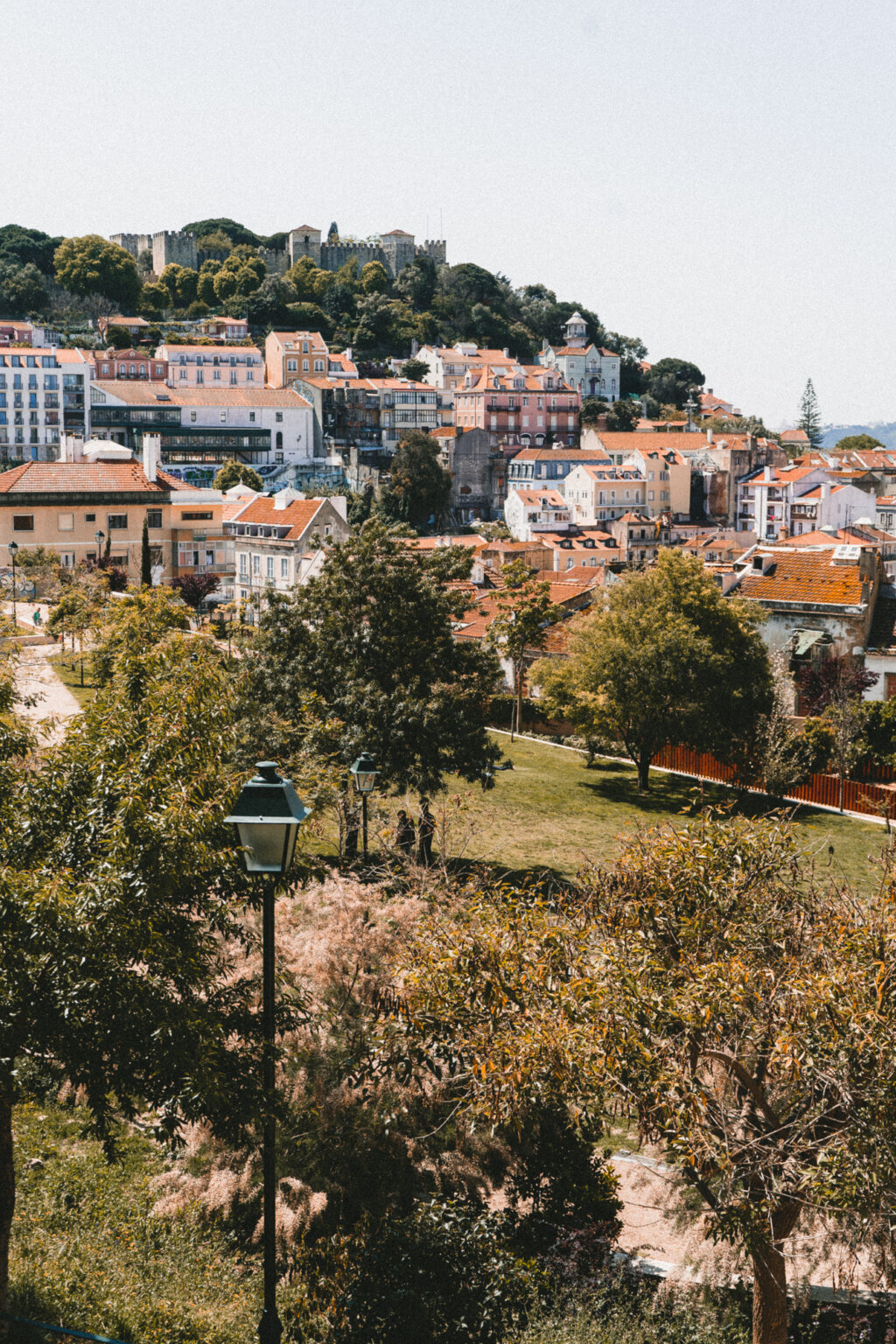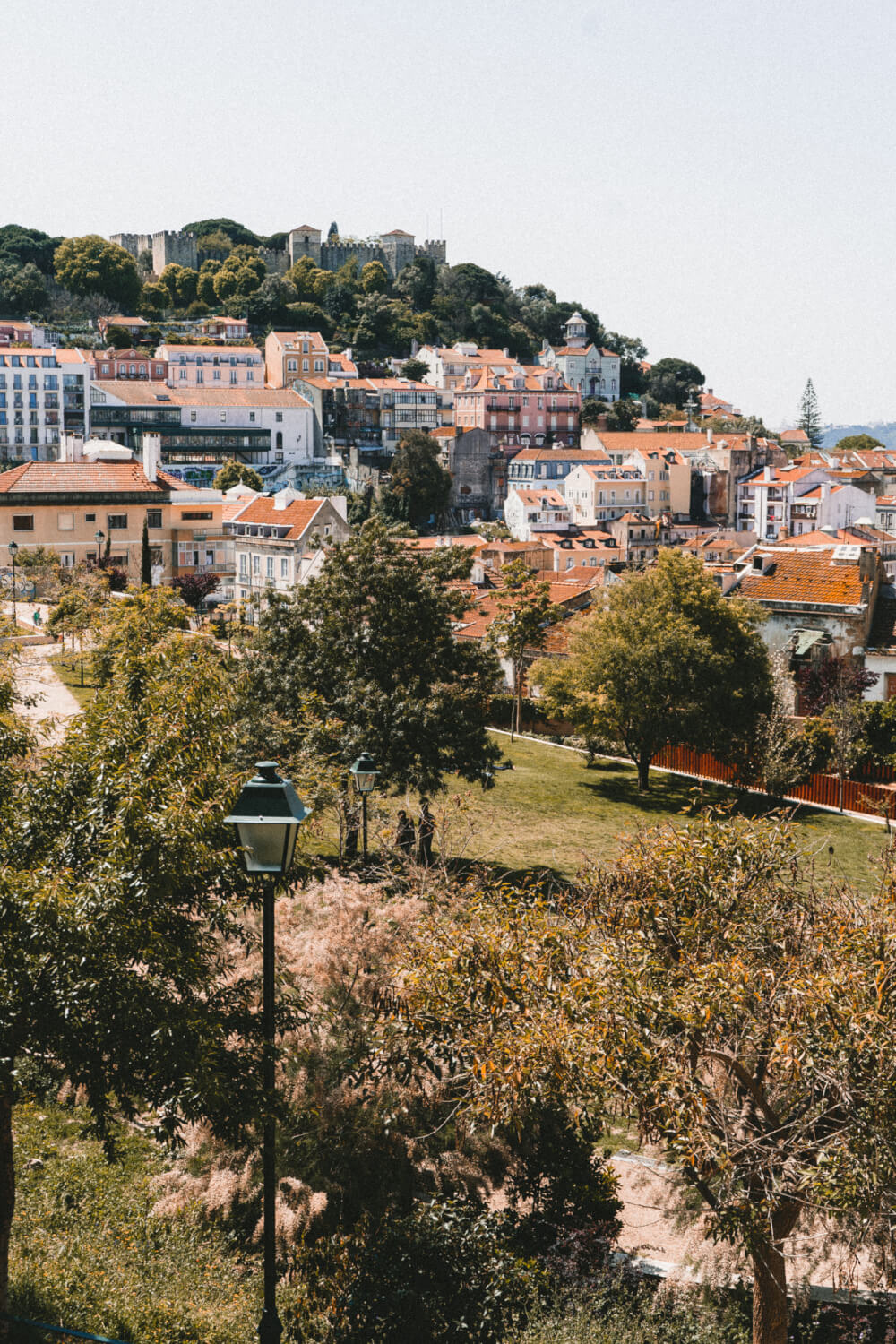 Spend some time in Belém
On that note, another wonderful thing to do in Lisbon is taking a half-day trip to Belém, birthplace of those legendary treats but also a worthwhile destination for many other reasons.
A district full of iconic landmarks, Belém was once a major dock and shipyard in the 15th century. And so, funded by Portugal's seafaring adventures, Belem became a hub of grand and extravagant architecture, along with gorgeous open parks and scenic tree-lined plazas.
Here are some of the unmissable attractions that await you in Belém:
Torre de Belém (Belém Tower)
Mosteiro dos Jerónimos (Jerónimos Monastery)
Lisbon Museum of Art, Architecture and Technology (MAAT)
Museu de Marinha (Navy Museum)
Museu Nacional de Arqueologia (National Archaeology Museum)
Museu Nacional dos Coches (National Coach Museum)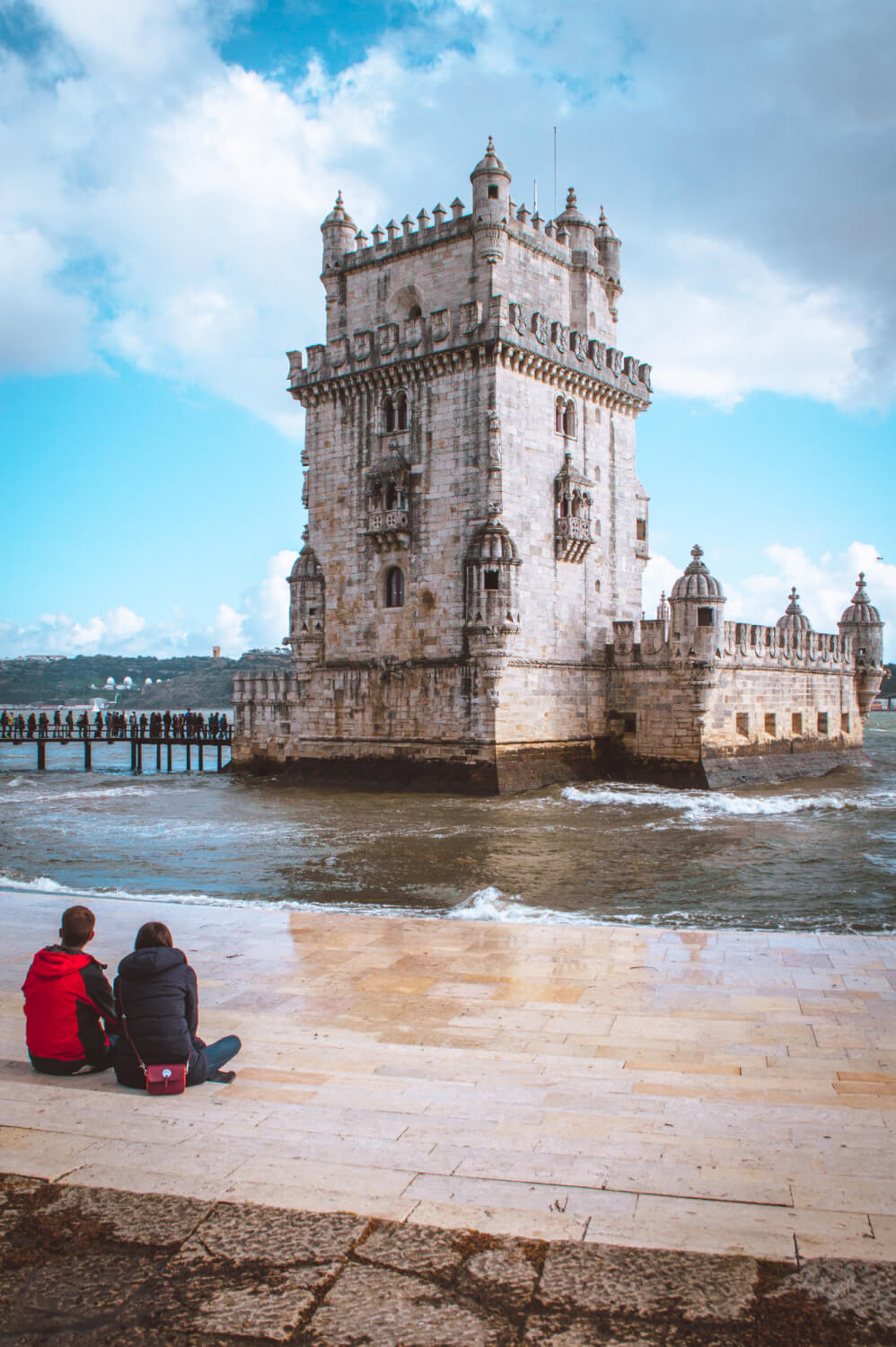 Enjoy a sailing tour (with Drinks!)
For a relaxed and fairly affordable way to see Lisbon's top sights, consider booking a sailing tour like this one that even comes with drinks!
This tour takes you along the Tagus River and goes past many of Lisbon's most iconic sights including the 25 de Abril Bridge, the Christ the King statue, and Belem Tower.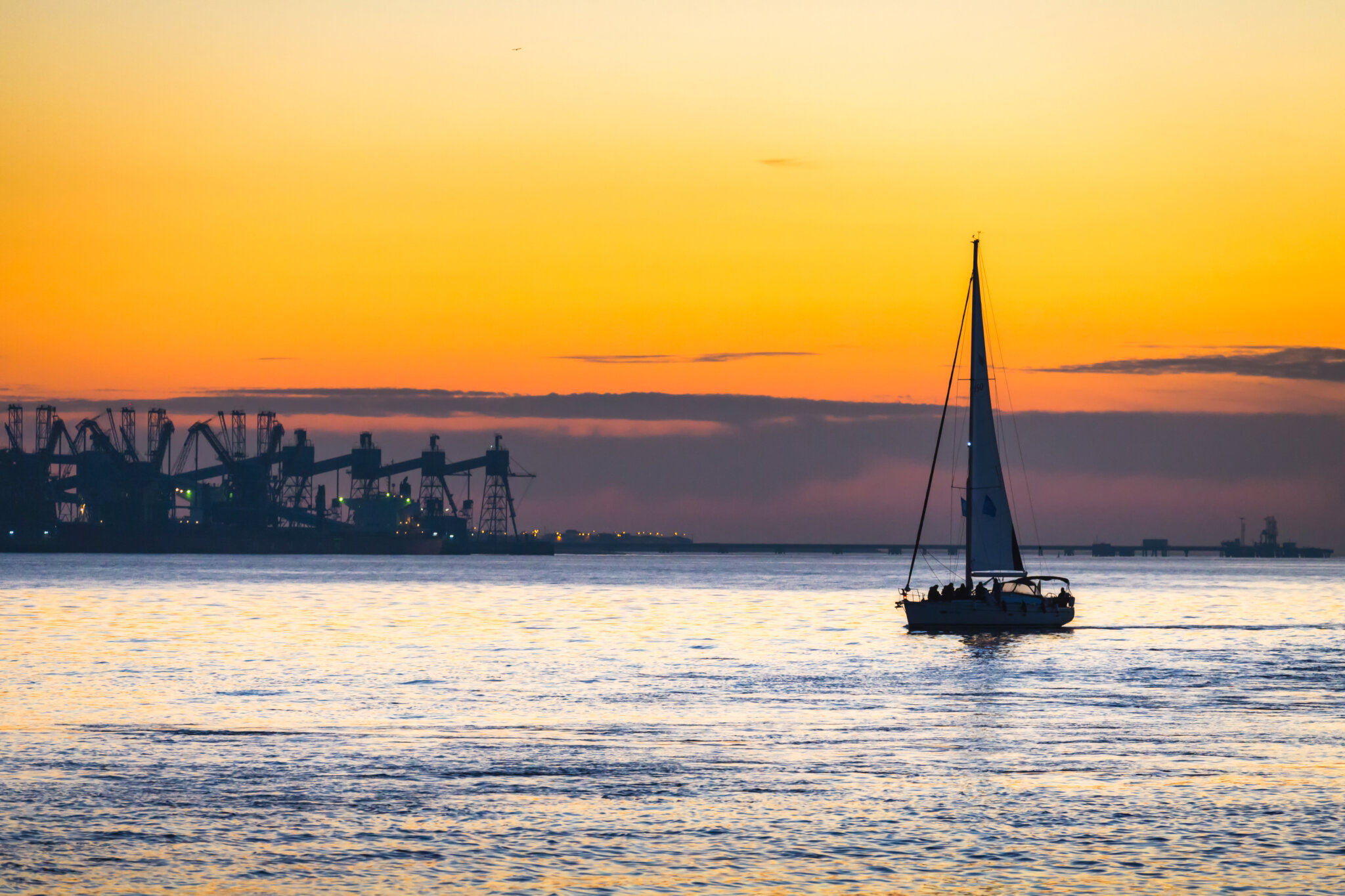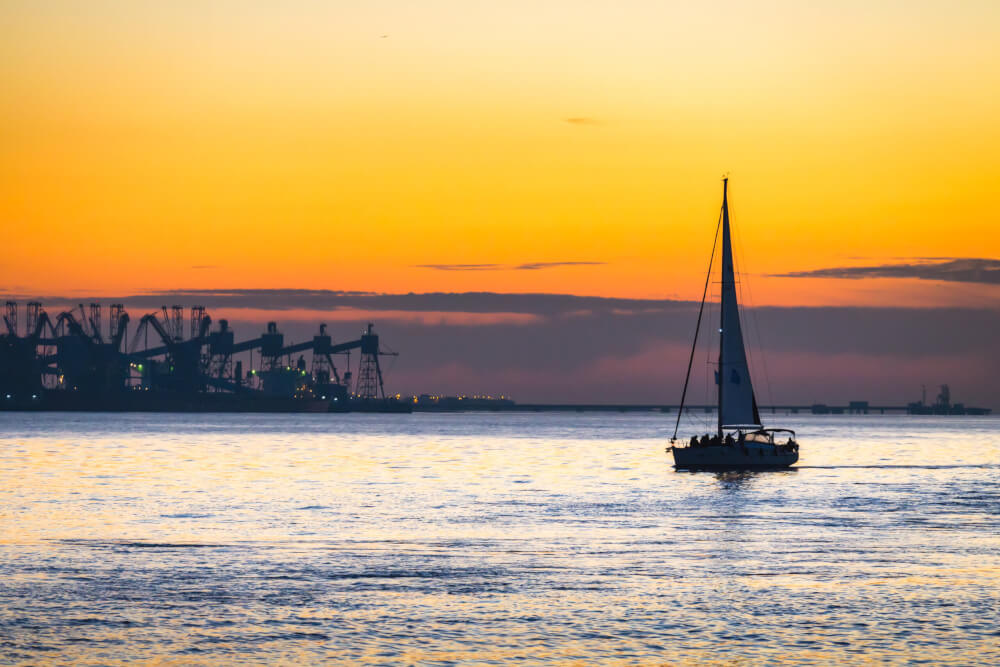 Head to Lisbon's Insta-famous "pink street"
From red-light district to trendy Pink Street, this Instagram famous spot in Lisbon is located right by Mercado da Ribeira.
Have no fear though – the shady bars and dodgy brothels of yesteryear have been replaced by chic cafes and clean-cut bars; although some of the old décor remains.
An all-time favourite among locals, you'll find that this street lights up with music, dance clubs and overnight parties come sunset, making it a great place to enjoy Lisbon's famous nightlife.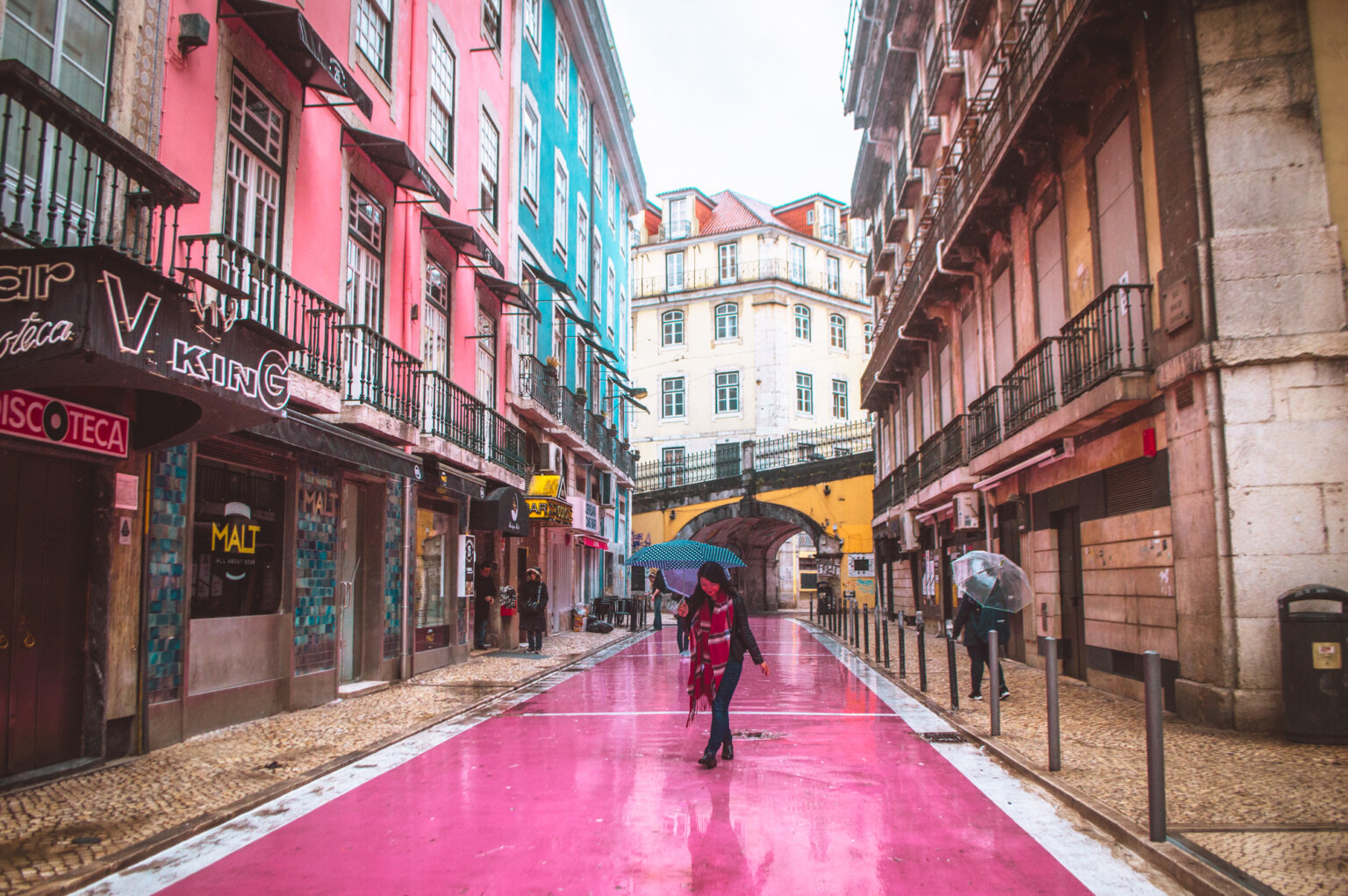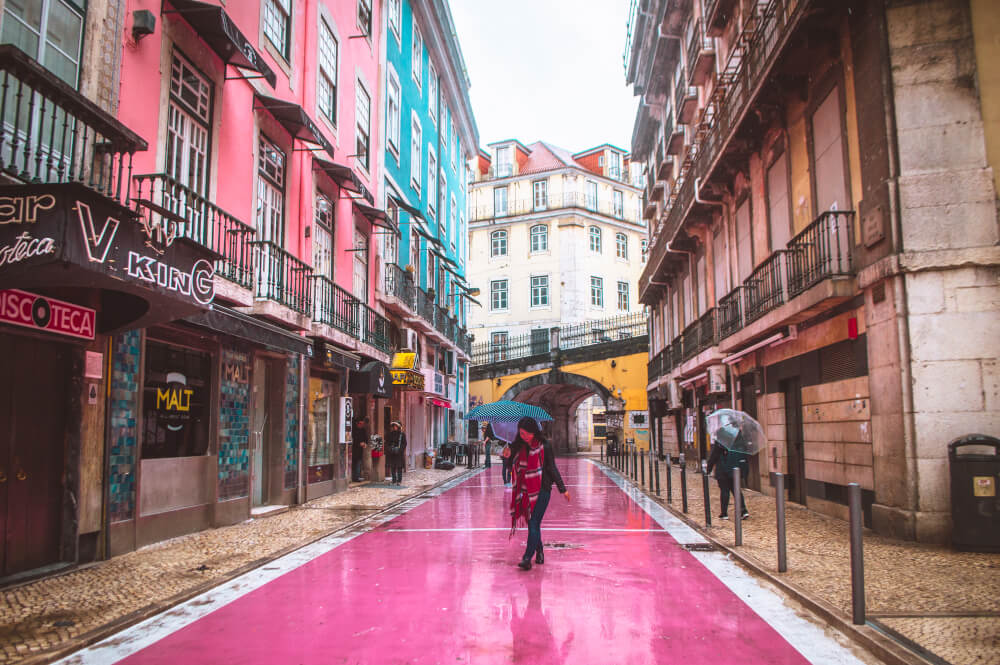 Head to a food market
Lisbon's geographic diversity means varied food ingredients, and you can enjoy this natural bounty at Lisbon's many food markets.
From local markets teeming with colourful fruits and produce to food hall style markets like the famous Time Out Market, there are plenty of opportunities to learn about Lisbon's culture through market hopping.
Here are some markets in Lisbon you can check out:
Time Out Market: This famous indoor food hall has a gridded layout with restaurant-bars, chef-run stalls and sitting areas, with food options ranging from seafood and grilled meats to gluttonous desserts and made-to-order cocktails. To be honest, while the atmosphere here is really cool and there's a great deal of options, I found the food rather overpriced and small portion-wise compared to what you can get elsewhere in the city.
Mercado de Campo de Ourique: This lively indoor market combines a fresh food market with plenty of ready-to-eat options from restaurants and stalls, with options ranging from traditional Portuguese to international picks like tacos, sushi, and burgers. This would be a great pick for someone looking for a less touristy alternative to Time Out.
Mercado de Arroios: This unique dome-shaped mercado is a fun place to ogle local produce and get a feel for where locals get their fill of fresh veggies, seafood, and meats. There aren't really ready-to-eat options here like at Time Out or Campo de Ourique, but if you're keen to see a more local side of Lisbon, this is a nice little stop. Fun fact: there's a hydroponic greenhouse on the roof here that is Portugal's first urban hydroponics project!
Mercado 31 de Janeiro: This modern indoor market houses a huge variety of fresh produce, but is best known for its seafood. In fact, it's even said that they supply fish to many of Lisbon's top seafood restaurants. Again, while not a street food market like Time Out or Campo de Ourique, there are some shops/stalls that offer ready-to-eat options, along with a visual feast of fresh local products.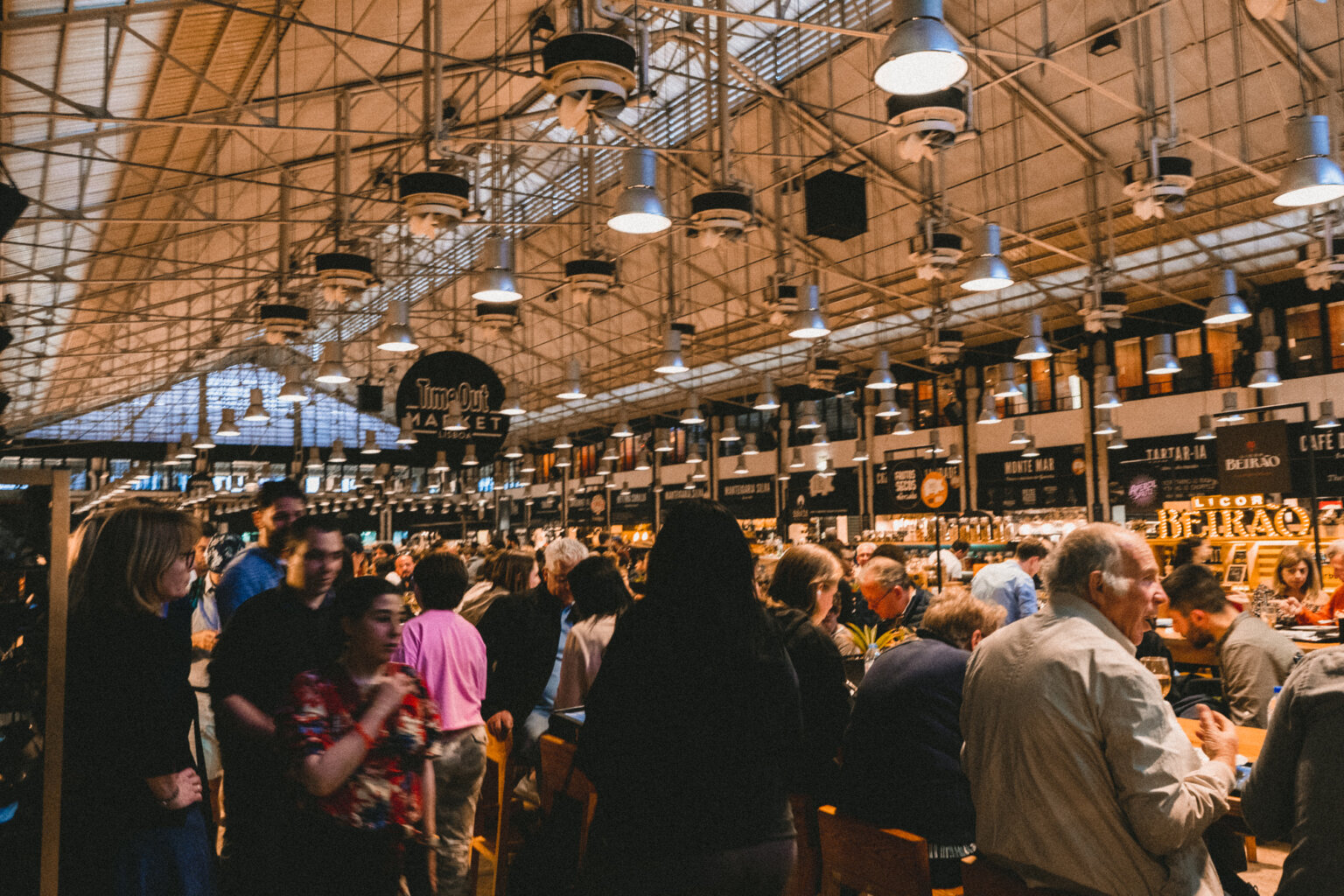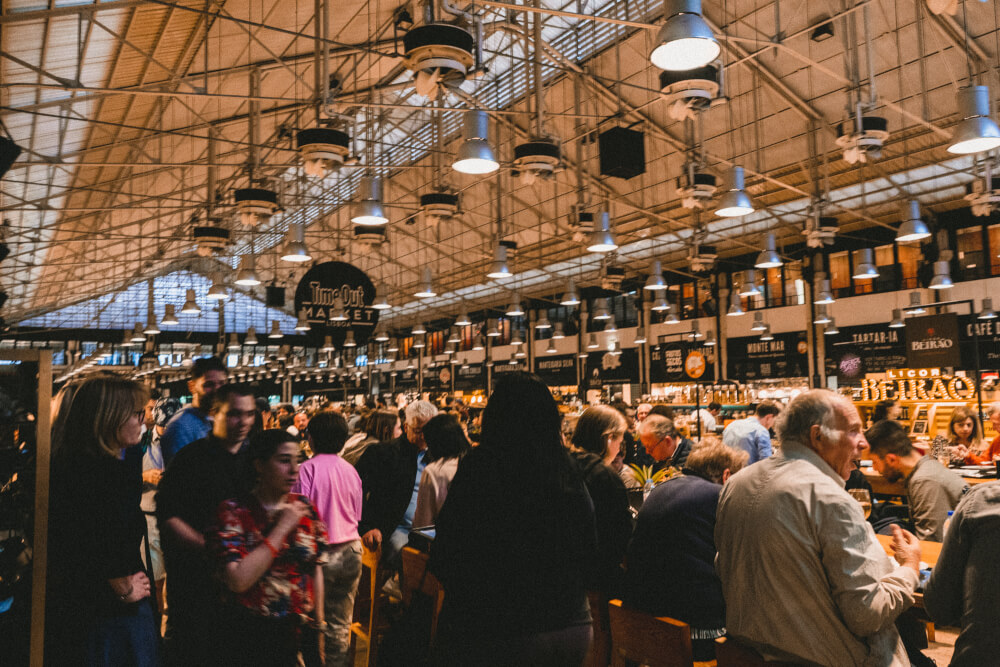 Book a food tour
If you want a varied overview of Lisbon's culinary delights, then I can highly recommend booking a food tour like this one, which includes a 3h tour with petiscos, codfish cakes, local cheeses, and of course – wine pairings!
I have yet to do a food tour in Lisbon, but I've done many in my day (in Barcelona, Bologna, and Sofia for example) and have never once regretted it. I think it's hands down one of the best ways to not only sample food from a culture, but learn all the context and history around it as well. Definitely a must for foodies!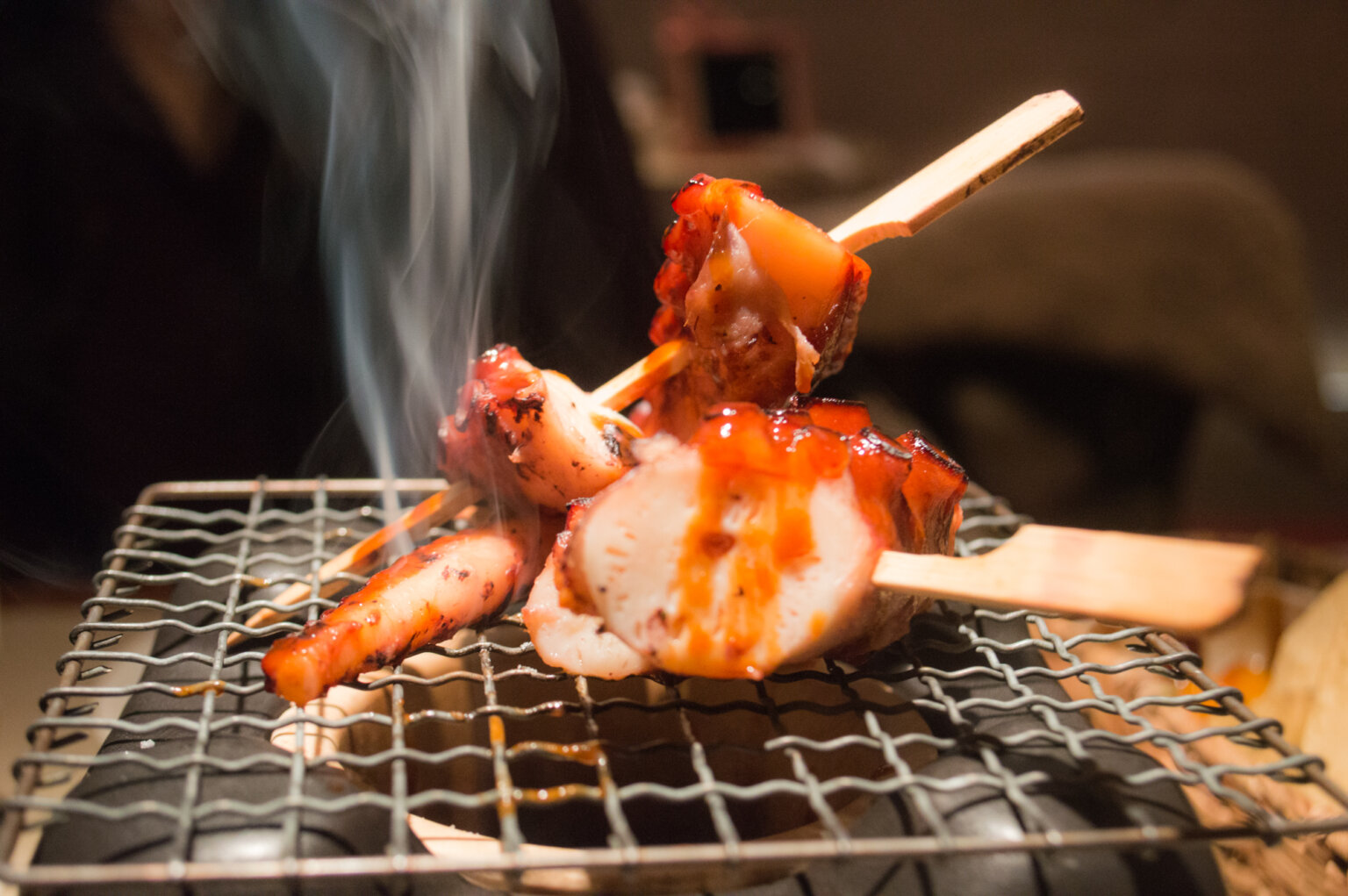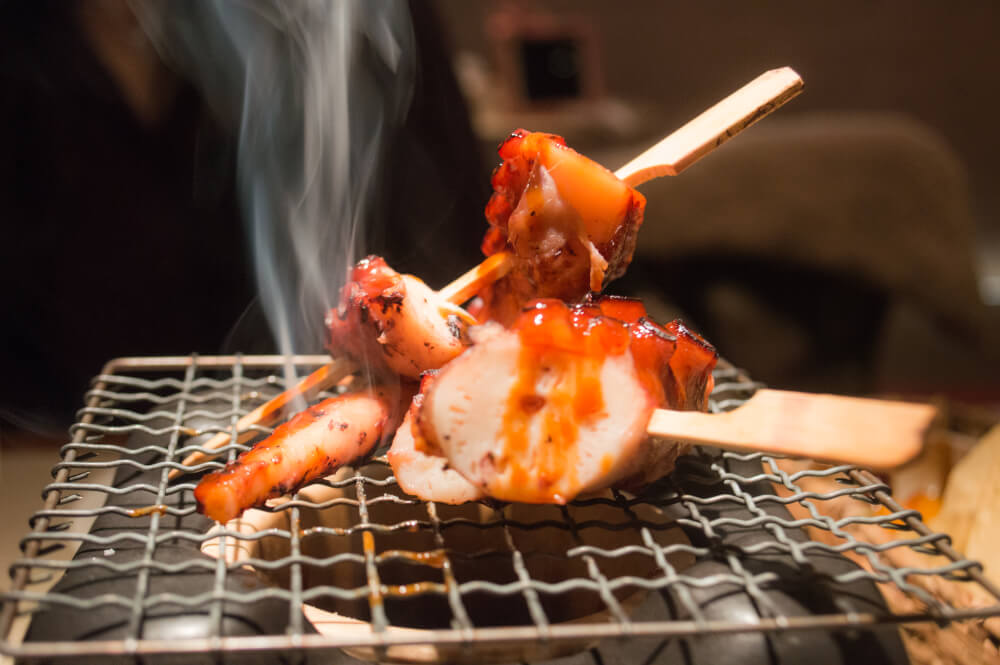 Drink some ginjinha (all the better if it's from a chocolate shot glass)
Ginjinha is Portugal's favourite sour cherry liqueur, dazzling and inebriating crowds since the 17th century. It's so beloved that there's even a historic bar in Lisbon that has been serving just this drink for five generations.
And while some might say it's a "made for tourists" experience, I highly recommend trying one of these shots in a chocolate cup. There'll be many vendors selling it this way, and even if it's not the most traditional, it is in fact very delicious.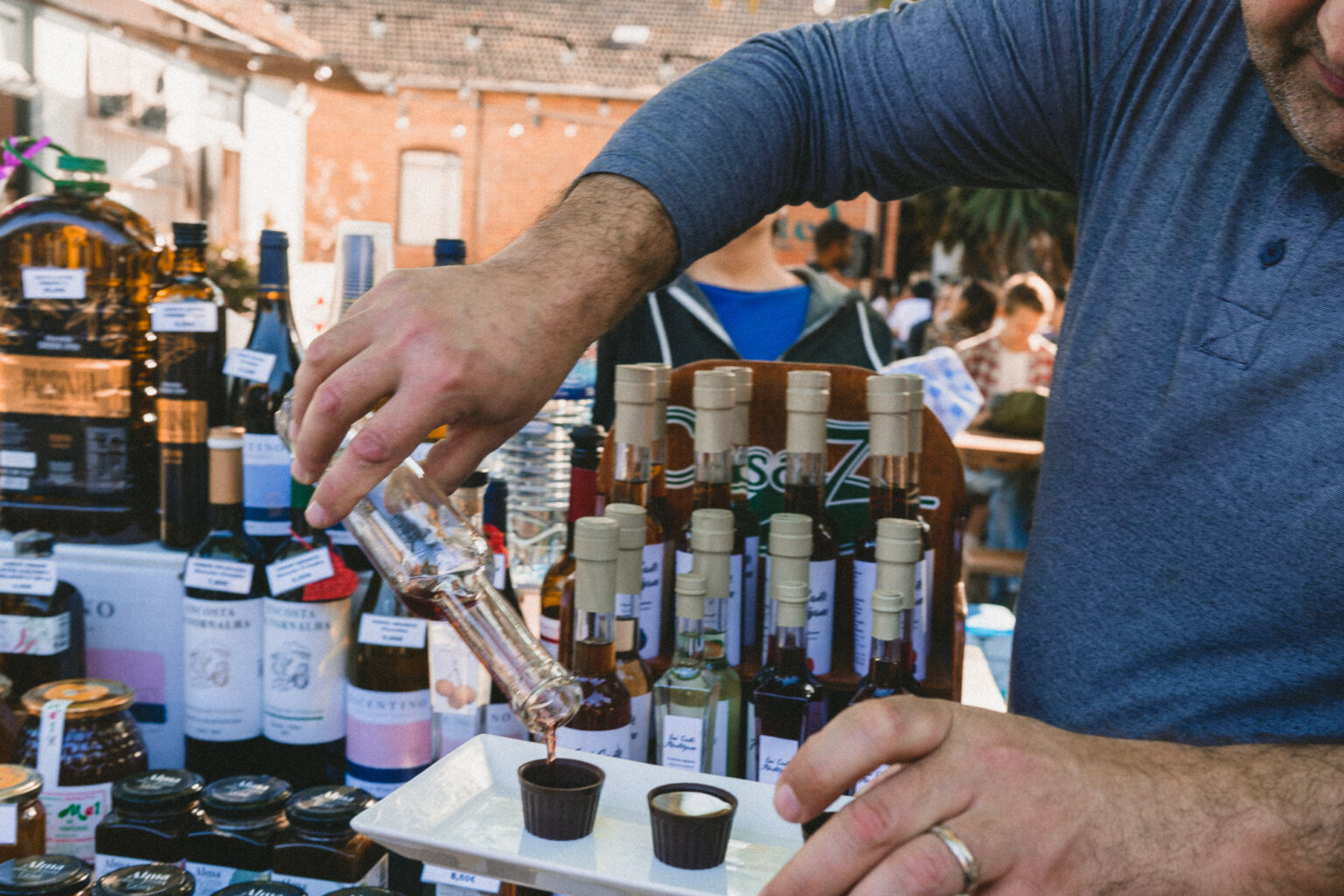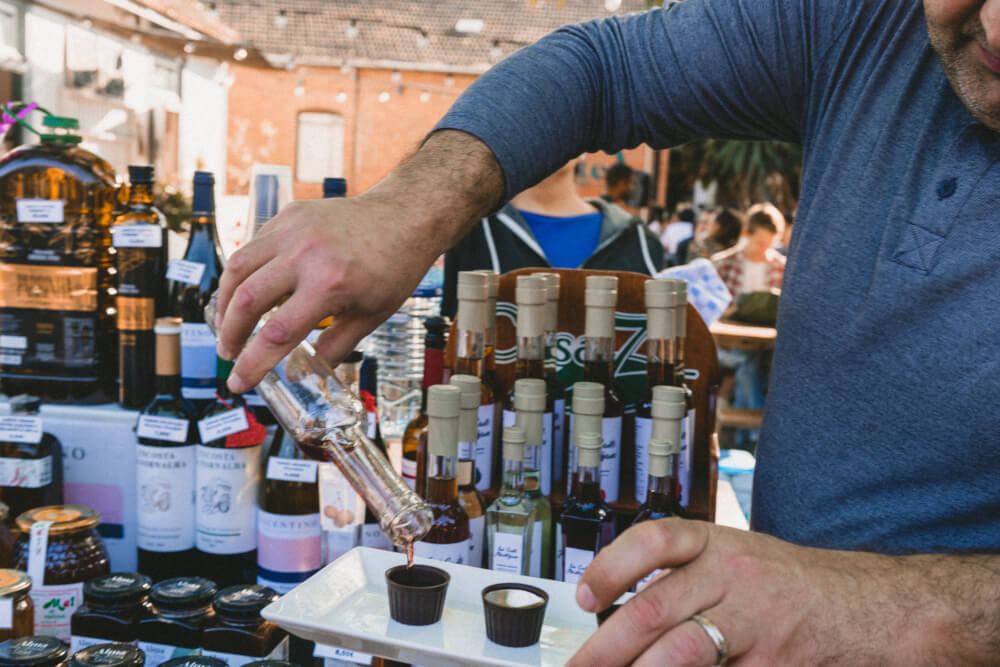 Gorge yourself on seafood
Seafood is a must eat if you're in Lisbon, a city that reaps plenty of fresh bounty thanks to its generous coastline.
Not sure where to start? Bacalhau is the signature cod fish of Portugal, and can be found served in various ways in restaurants all around town, from Bacalhau à Bràs (salted cod, onions and fried potatoes with scrambled eggs and black olives) to the deep-fried pastéis de bacalhau (codfish cakes) sold in all of Lisbon's most touristy hotspots.
Apart from cod, there are plenty of other seafood dishes to try while you're in Lisbon, including Polvo a lagareiro (juicy octopus in garlic and olive oil) and Ameijoas a Bulhao Pato (a classic clam dish served in a lemony white-wine sauce).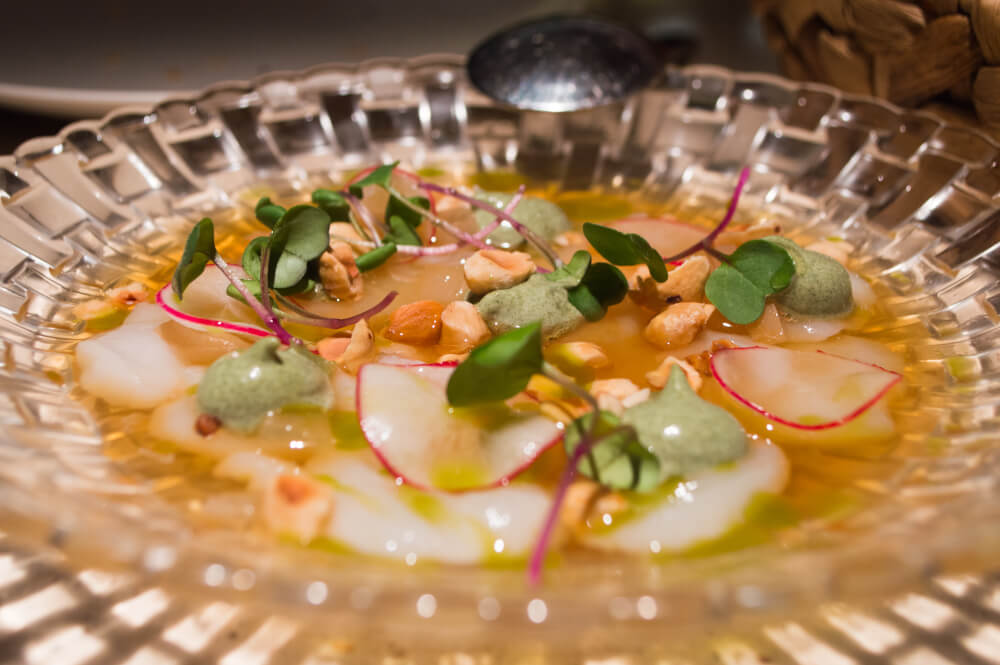 Grab a drink at a wicked rooftop bar
Lisbon's hilly terrain has blessed the world with not just glorious miradouros, but also a wealth of stunning rooftop bars, perched atop luxurious hotels and parking garages alike.
I've been to a fair few in the name of research, and here are some recommendations:
Park: Literally on top of a parking garage and a bit tough to find (you have to enter the parking garage and take the elevator up) then walk one more floor, but it's absolutely gorgeous up there!
Topo: Trendy yet laidback with amazing views and a buzzing atmosphere, but gets super busy at sunset so get there early!
Sky Bar Tivoli Lisboa: Fancier than the other options as it's on the top floor of a hotel, but really elegant atmosphere with panoramic views and nice drinks
Bar Terraço de Santa Luzia: Not a rooftop bar in the conventional sense but a lovely terrace with a great miradouro view. Drinks are affordable but limited – it's not a fancy place but the view is amazing.
Rio Maravilha: Super hip rooftop bar at Lx Factory, with great views of the 25 de Abril Bridge and its own funky Christ the Redeemer statue replica.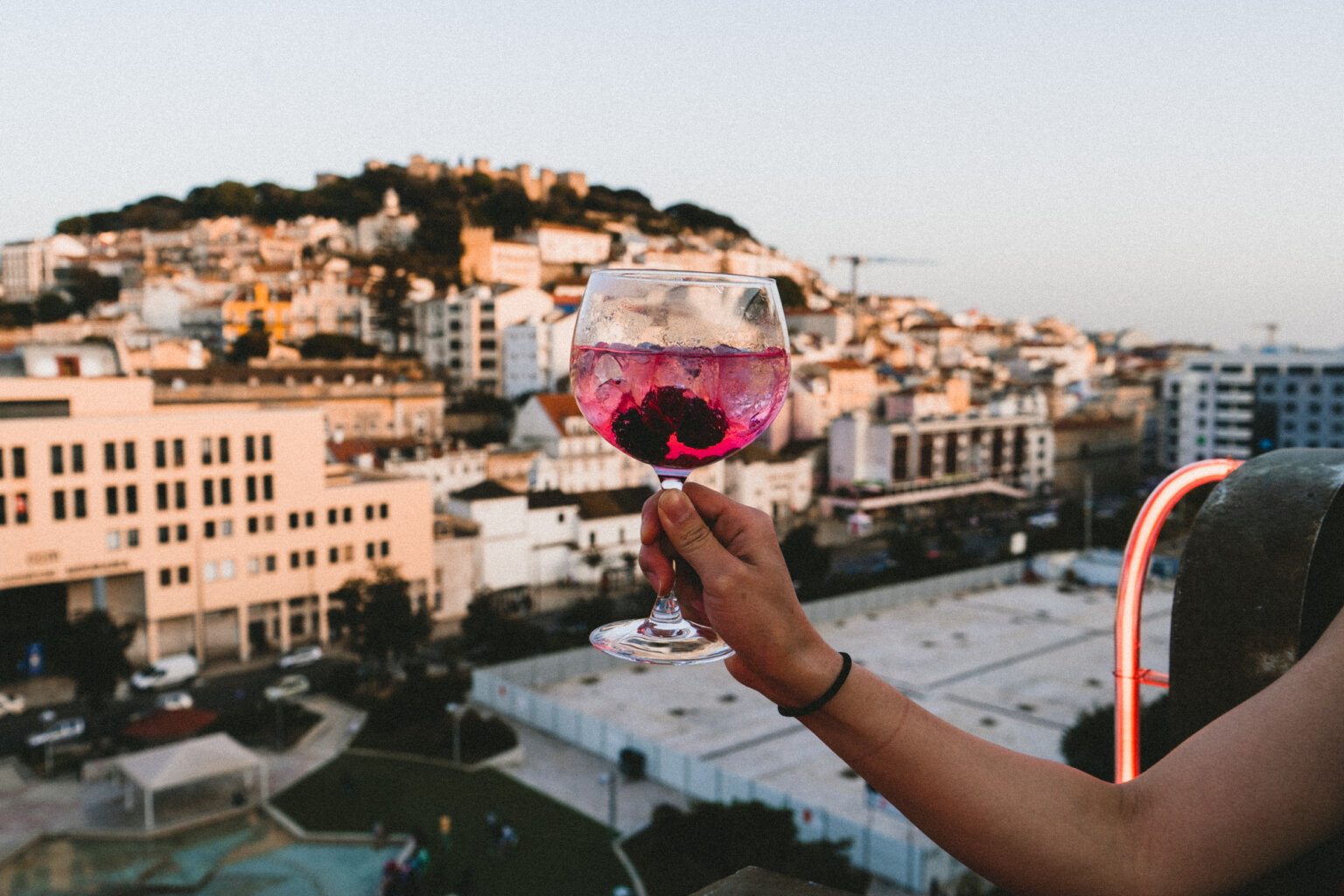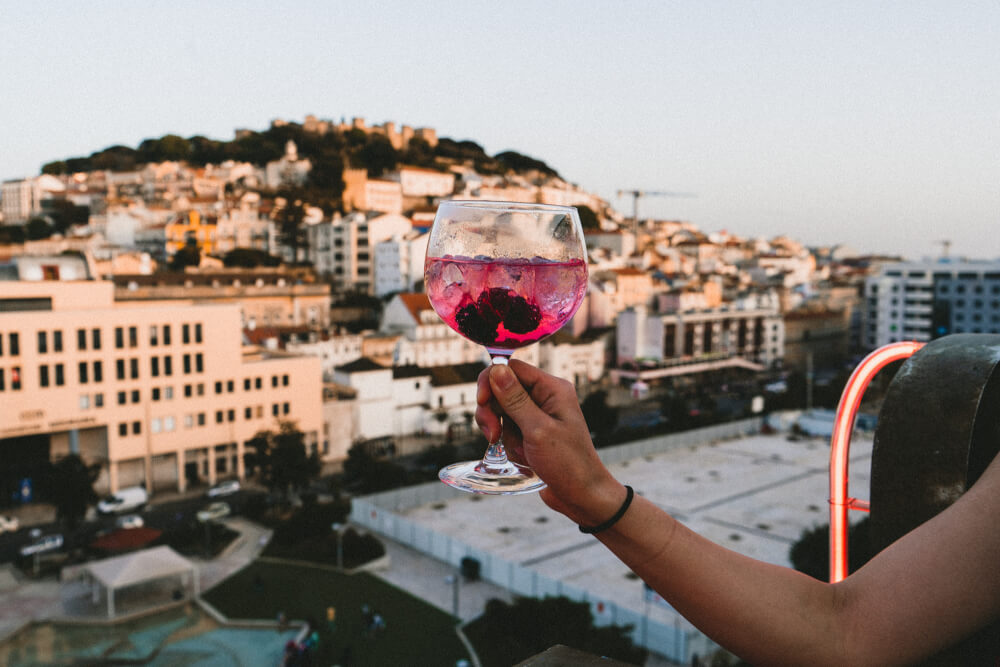 Visit the world's oldest (still operational) bookstore
Despite countless re-brandings and location changes, Livraria Bertrand remains the world's oldest operational bookstore, so stopping by is naturally one of the top things to do in Lisbon for book lovers.
Dating back to 1732, this small shop has welcomed Portuguese writers and thinkers such as Alexandre Herculano, Aquilino Ribeiro and Oliveira Martins… and well, now you too.
Peruse one of the most beautiful bookstores in the world
Another Lisbon must-do for book lovers is a visit to Ler Devagar – honestly one of the most uniuqely gorgeous bookstores in the entire world.
This warehouse-converted bookstore at Lx Factory is so cool, there's even a side room for art exhibits. With colourful books crammed along towering shelves (some of which surround an old printing press by the way), and even its own in-house cafe, this is definitely a place you'll want to stay a while.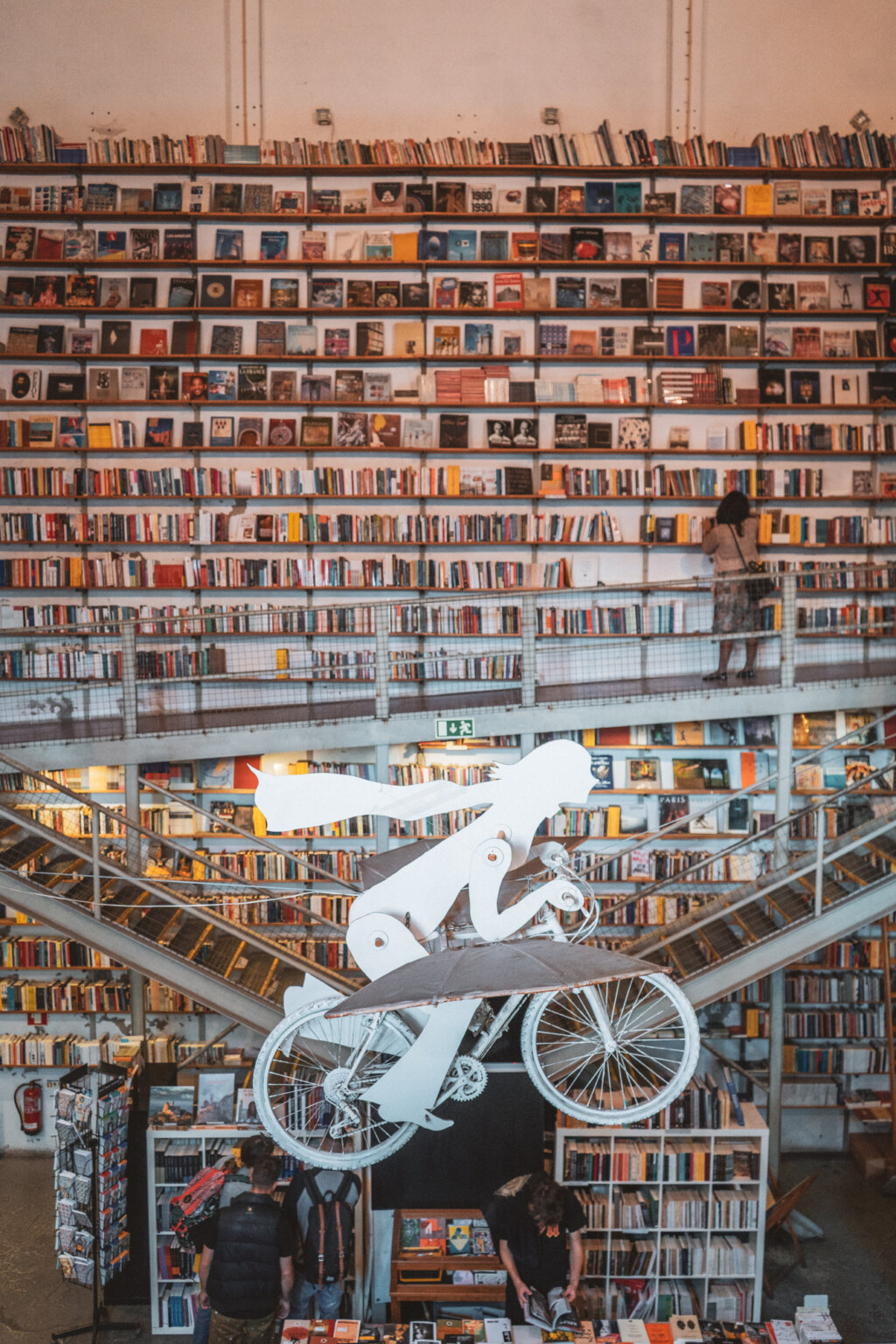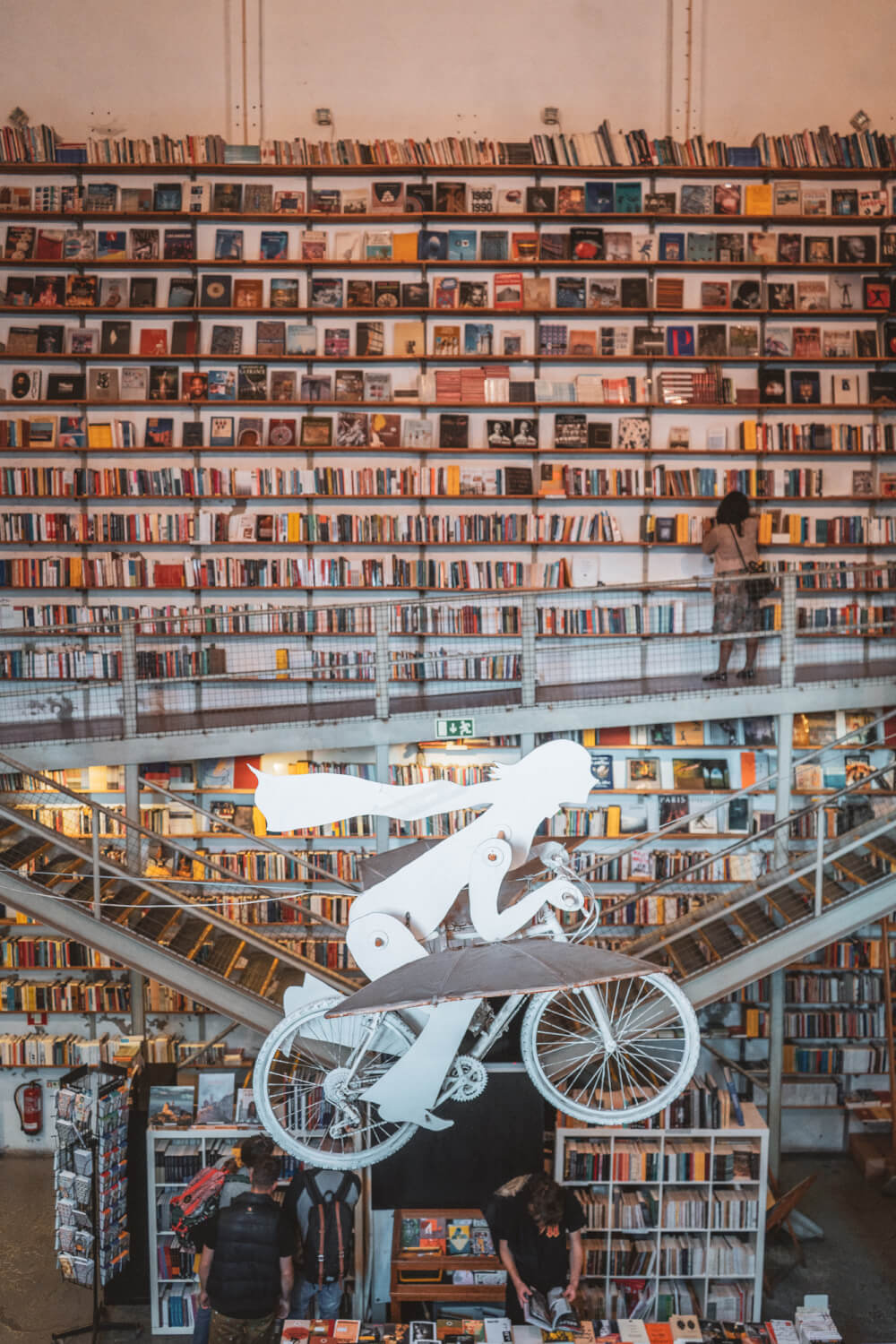 Peep inside one of the world's smallest bookstores
For another unique literary experience in Lisbon, try squeezing into tiny Livraria Simao, which is four square meters of some 4000 books and enough standing space for only one person.
Once a tobacco shop, this converted space now hosts works by key Portuguese writers and second-hand books. If you'd like a look at the titles, of course give the owner some time to step outside.
Enjoy a drink at a bookstore bar
Okay – I know, enough with the bookstore attractions already but this is the last one, i promise!
If drinks and books are two passions of yours, then consider combining the best of both worlds at the bookstore-bar of Menina e Moca.
This cozy space is decked out with mismatched furniture and bookshelves lining the walls, and was conceived out of the owner's love for literature. Settle in with a book in one hand and a cocktail in the other for an unusual but perfect night out!
Go on a street art tour
Despite being best known for its pastel buildings, orange rooftops and dreamy tile-clad facades, Lisbon actually has a cool side to it that's filled with awesome street art!
You'll likely encounter many of these murals while exploring (Lx Factory is a great place for this) but if you're specially keen on seeing the best of the best, booking a tour like this 5* one is a great way to go.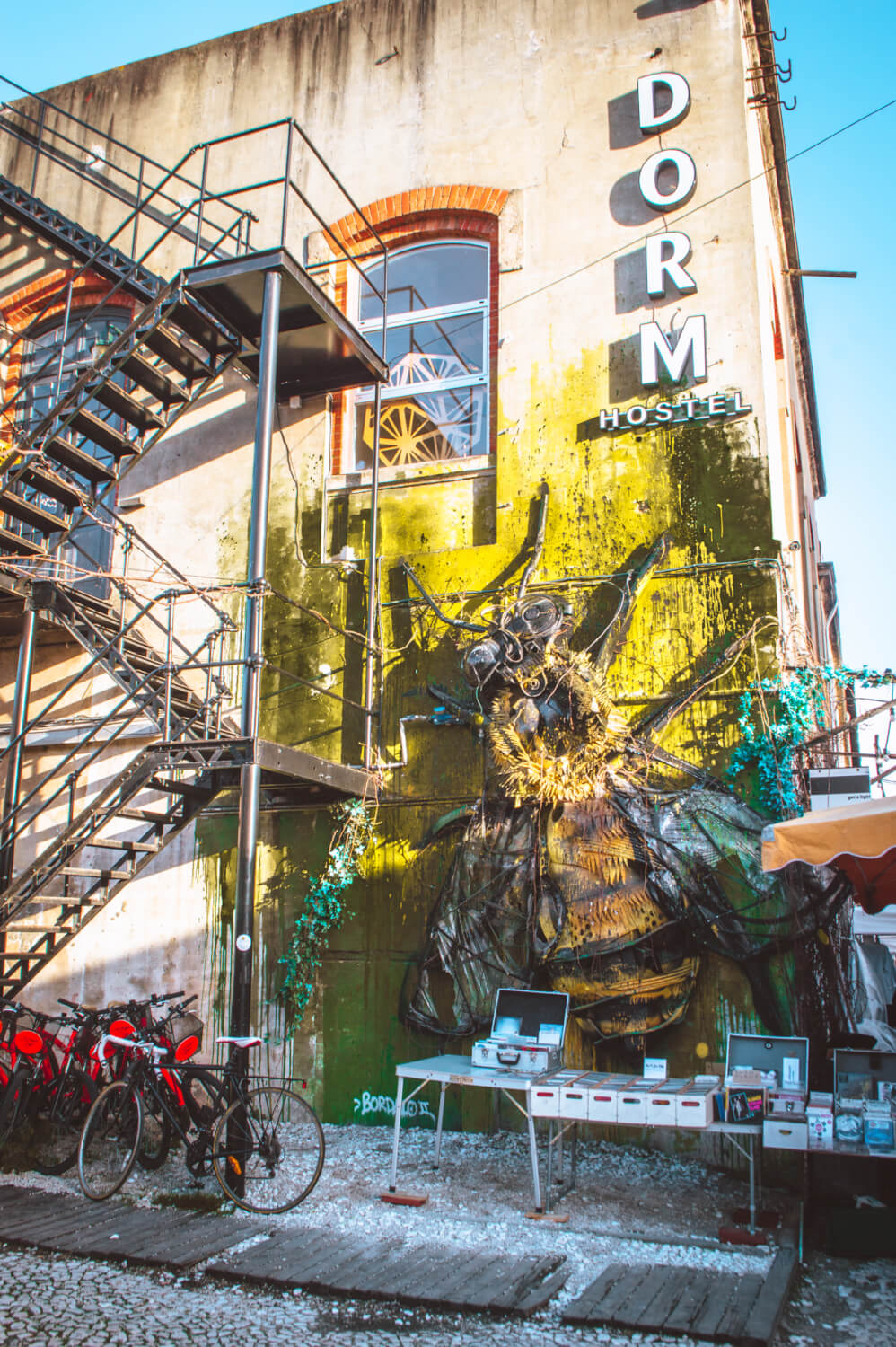 Visit the famous flea market, Feira da Ladra
If you, too, adore browsing through mounds of old stuff, then consider shopping for the perfect souvenir at Feira da Ladra, Lisbon's iconic flea market dating back to 12th century.
Located in Campo de Santa Clara square, it runs every Tuesday and Saturday. Here, traders display their wares in small stalls or on blankets, which includes artisan goods, books, clothing, accessories, antiques and other unique items begging for you to take them home.
Watch a Fado show
I hesitate to put this on a list of fun things to do in Lisbon because Fado is, at its core, meant to make you very very very sad… but here we are!
Fado is a musical genre whose origins date back to 19th century Lisbon, and these days is considered a staple of Portuguese culture. Fado is known to be beautifully melancholic, often dealing with mournful melodies and themes like loss and longing.
Sounds fun right?
Honestly though, experiencing a Fado show is a must when in Lisbon – it's a really beautiful and moving experience, plus one that is fairly unique to Portugal, so I highly recommend it.
For excellent value, you can book this Fado experience which includes a tour and dinner.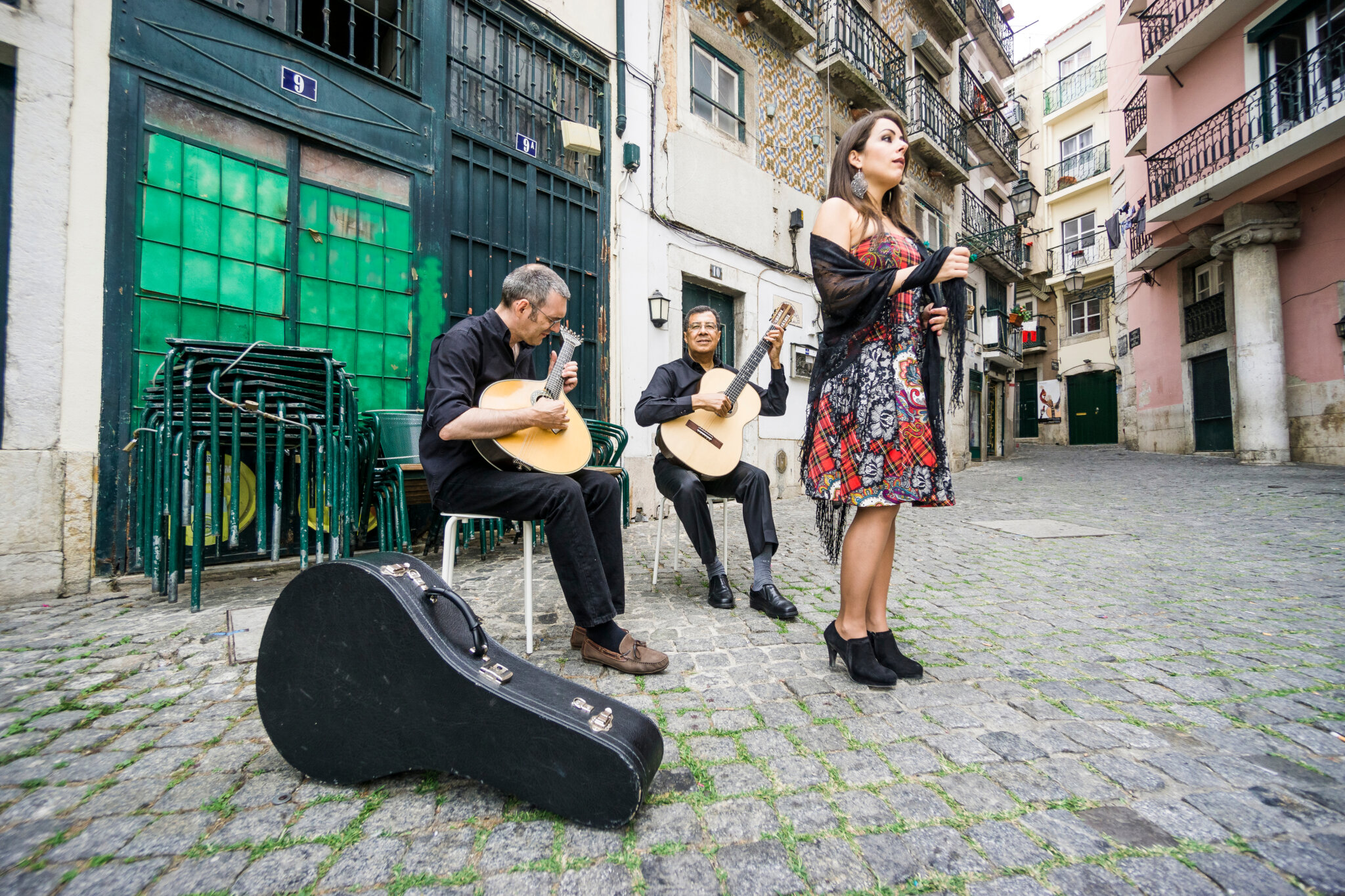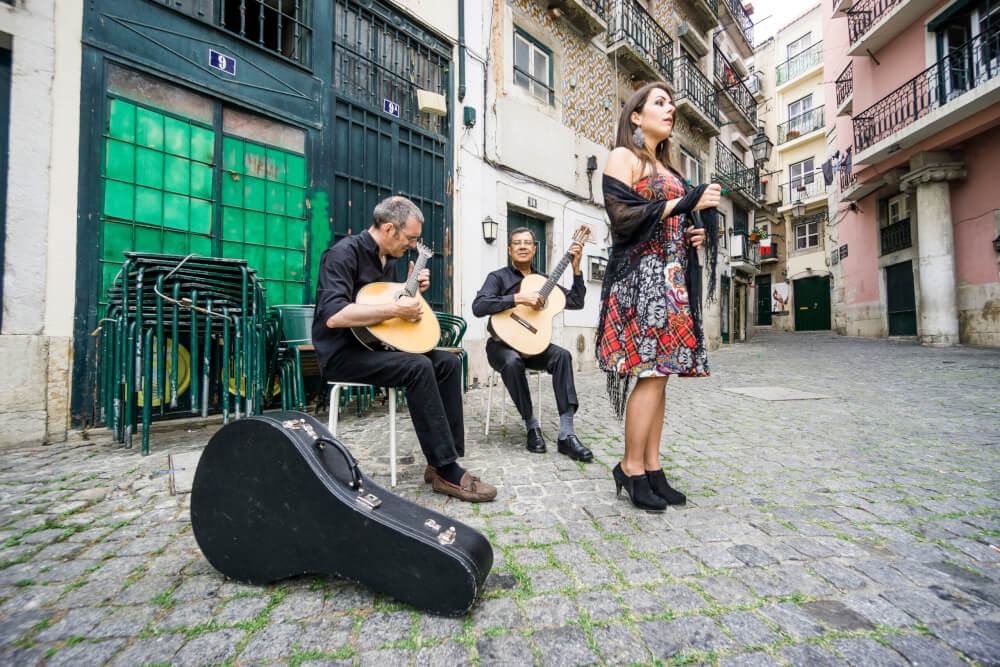 tAKE A daY OR overnight Trip to Sintra
The amazing castles of Sintra are some of the top attractions in Portugal, and easily doable as a day trip from Lisbon.
If you want to witness some true fairytale magic, then this is a side trip you absolutely need to do.
NOTE: There are so many amazing castles and palaces to visit in Sintra, I would even recommend staying overnight so you can get a head start and beat all the Lisbon daytrippers.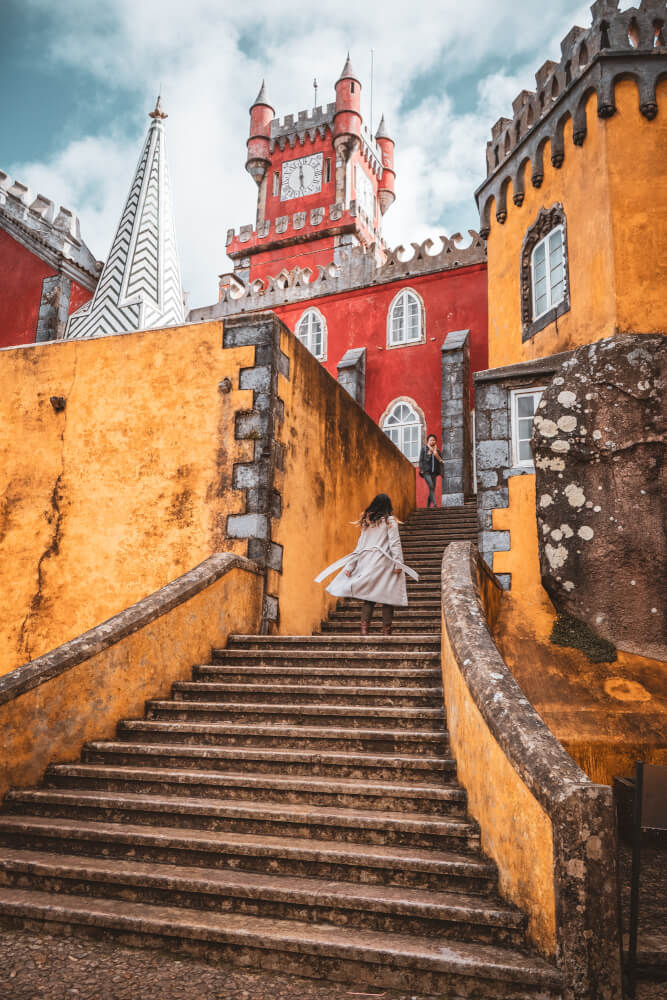 Visit Lisbon's (mildly creepy?) doll hospital
If the movie "Chucky" didn't creep you out, consider a visit to Lisbon's famous doll hospital "Hospital de Bonecas", in operation since 1830.
At this (not terrifying at all) attraction, dolls in need of repairs sleep in little cubicles while other cabinets host rows of legs, eyes, arms and other individual parts.
A traditional art that requires finesse and technique, the doll doctoring is done by select "surgeons" with certifications.
Peruse Lisbon's free film museum
For film nerds looking for a fun free thing to do in Lisbon, head to the Cinema Museum, also known as the Cinemateca, which (of course) celebrates all things film.
Here, you can admire the pre-cinema apparel collection of Oak Tree Room, a room dedicated to magic lamps and an interactive exhibition from Foz Palace which showcases animating processes and film elements across different periods.
There is also a sealed collection of film reels (both digital and analog) in its massive library.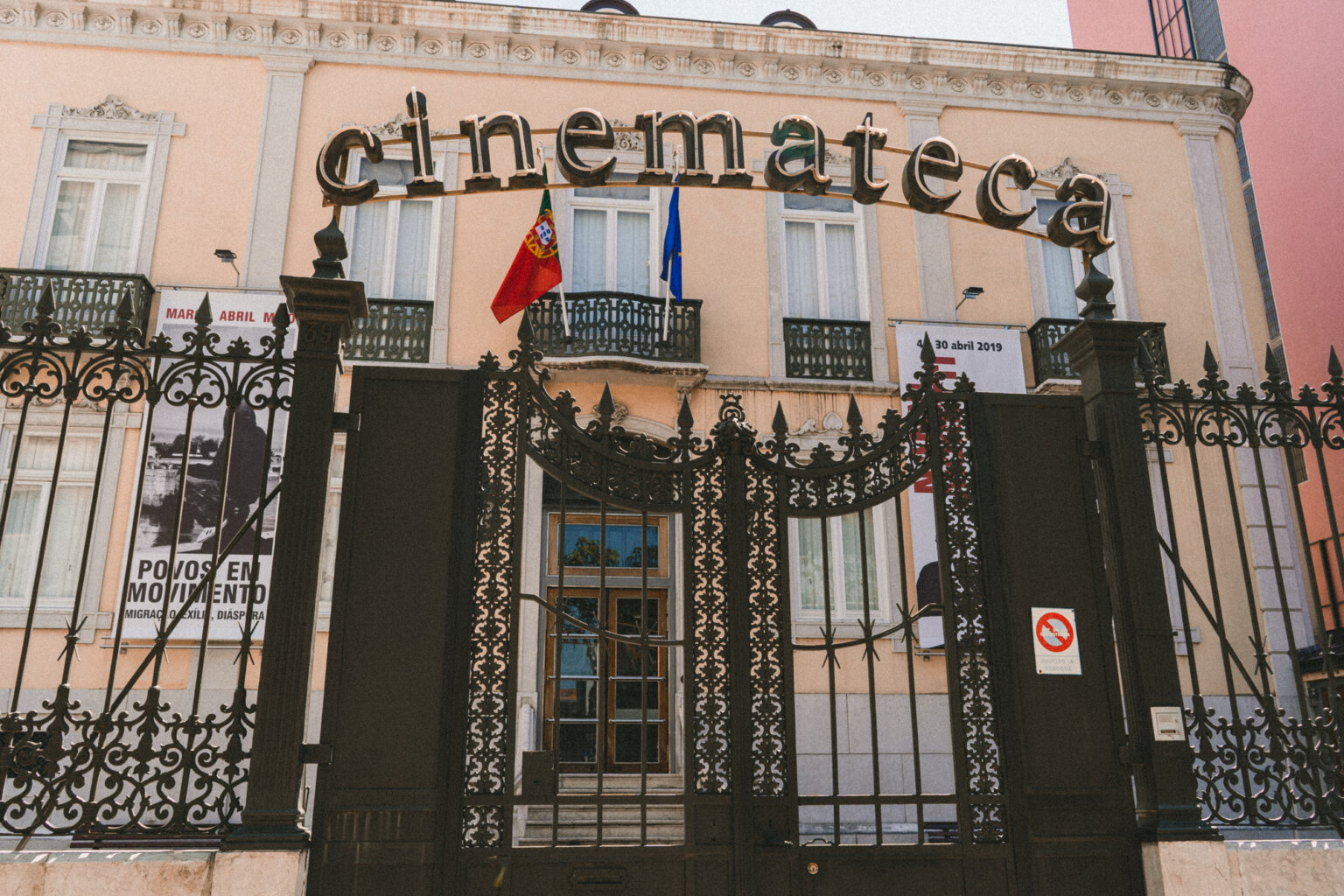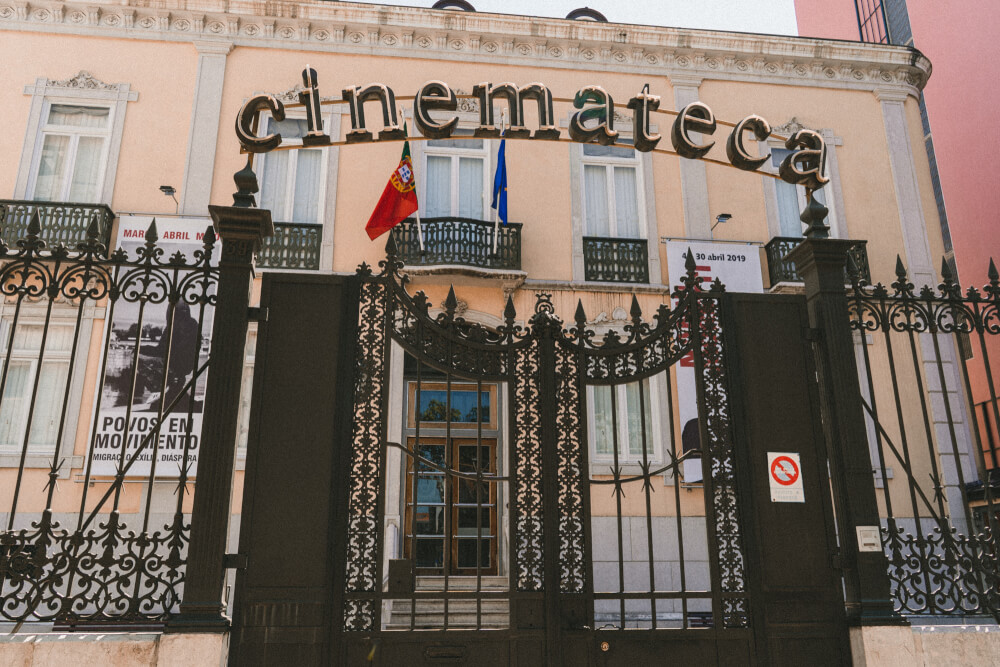 Marvel at the porcelain wonders of Jardim Bordallo Pinheiro
If you're looking for a more offbeat thing to do in Lisbon, then pencil Jardim Bordallo Pinheiro (Bordallo Pinheiro Garden) into your itinerary.
At this unique garden, you'll find giant porcelain shellfish, mushrooms, animals, and insects created by Portuguese artist Rafael Bordalo Pinheiro. At once beautiful and a little frightening, these finely crafted pieces of art glimmer with realistic detail, making for a perfectly unique yet bizarre photo opportunity.
Learn about Lisbon's famous tiles at a museum dedicated to them
One of the most striking aspects of Lisbon that most visitors will notice instantly is its abundance of gorgeous tiles, also known as Azulejos.
So if you're looking for a quintessentially Lisbon museum to visit, then consider heading to the Museu Nacional do Azulejo to learn more about them.
I know that visiting a tile museum doesn't sound like the most thrilling thing in the world, but it's a really cool museum where you can trace the industry's development from an Arabian craft to something uniquely Portuguese. Plus – the space is beautiful!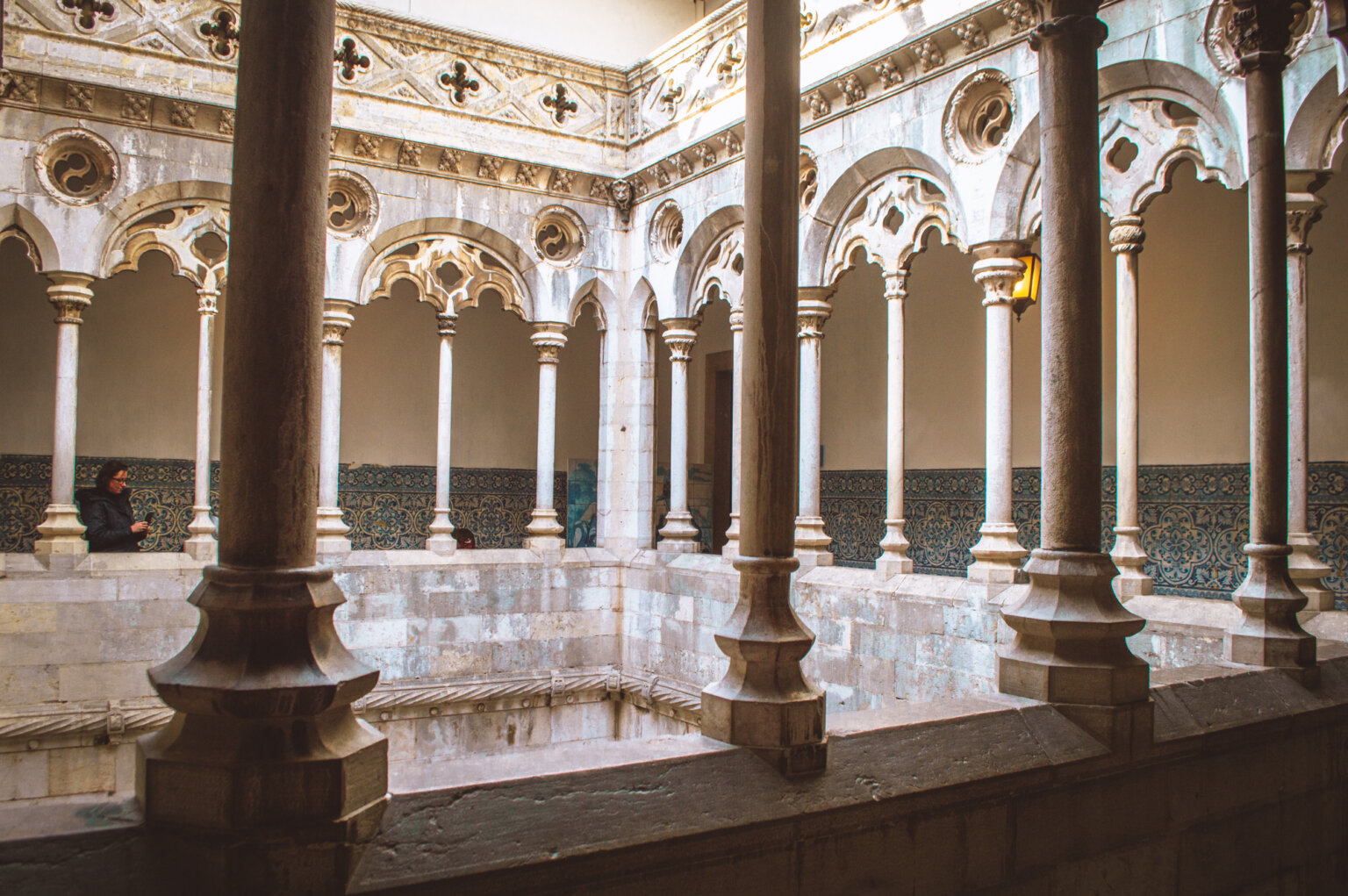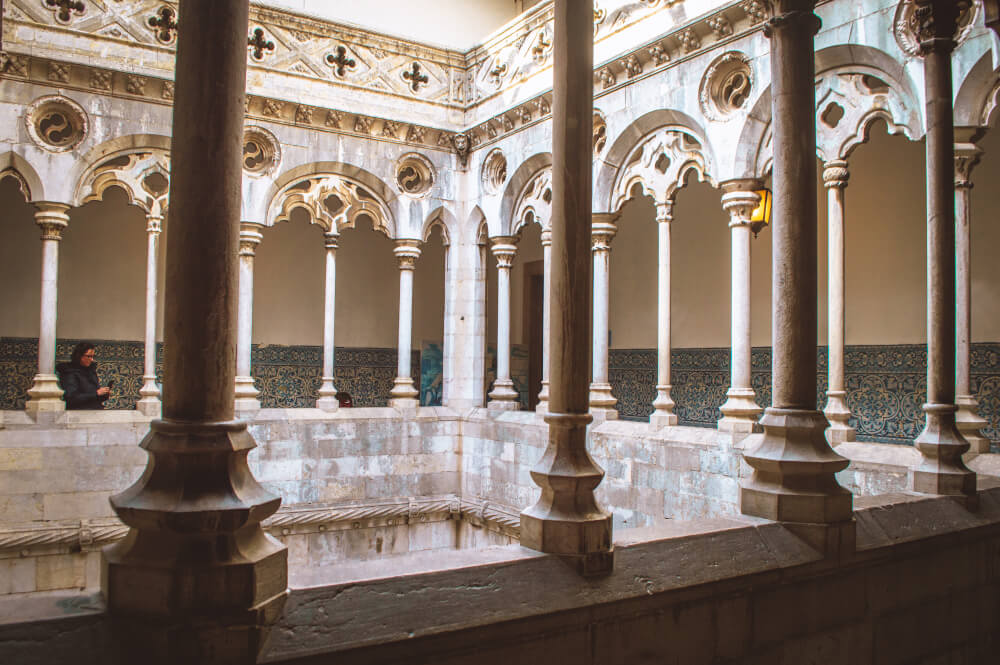 Go tile shopping
And hey, if you want to bring a piece of Lisbon home with you, then getting a tile or two as a souvenir is a must.
Cortiço & Netos is a very famous shop in Lisbon that specializes in colourful tiles, with so many options you're sure to find something you like.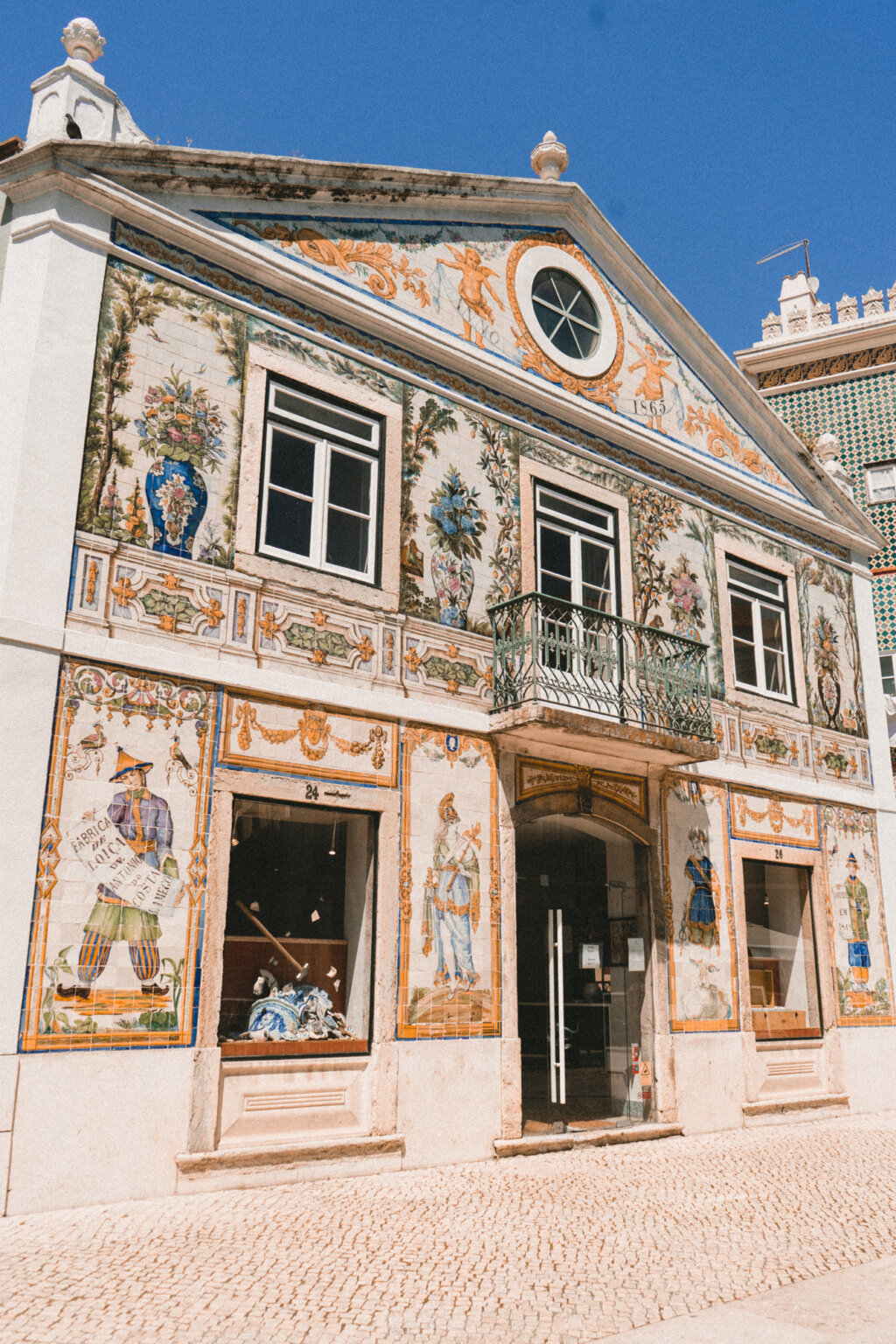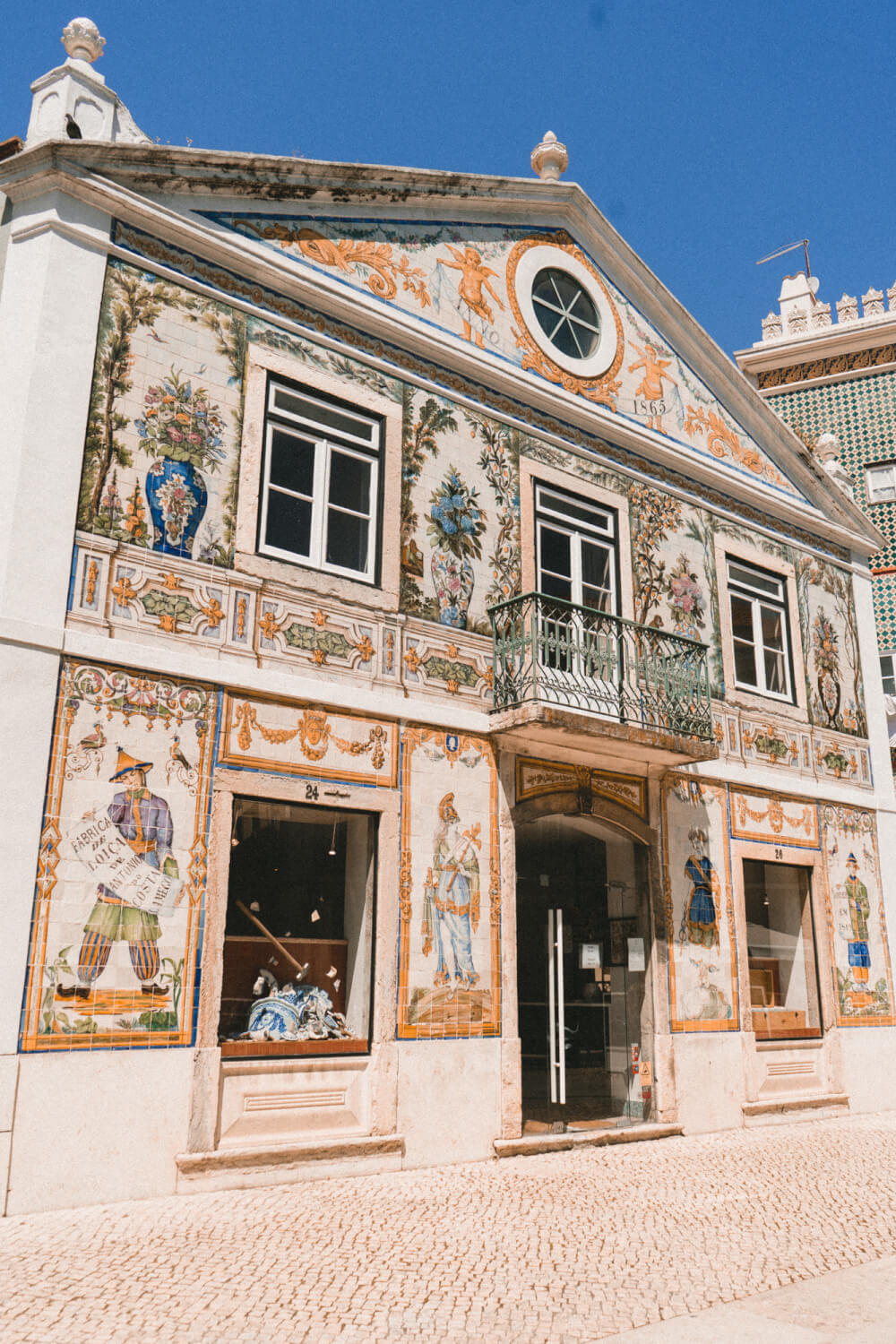 Visit one of Lisbon's most beautiful illuminated fountains
Like waterfalls gushing down a steep cliff-face, the thundering Fonte Luminosa is one of Lisbon's most beautiful monuments and possibly one of the prettiest fontains in Europe!
Visit between 12 – 3PM and 6 – 9PM to watch its water shows; the light show takes place 15 minutes after sunset.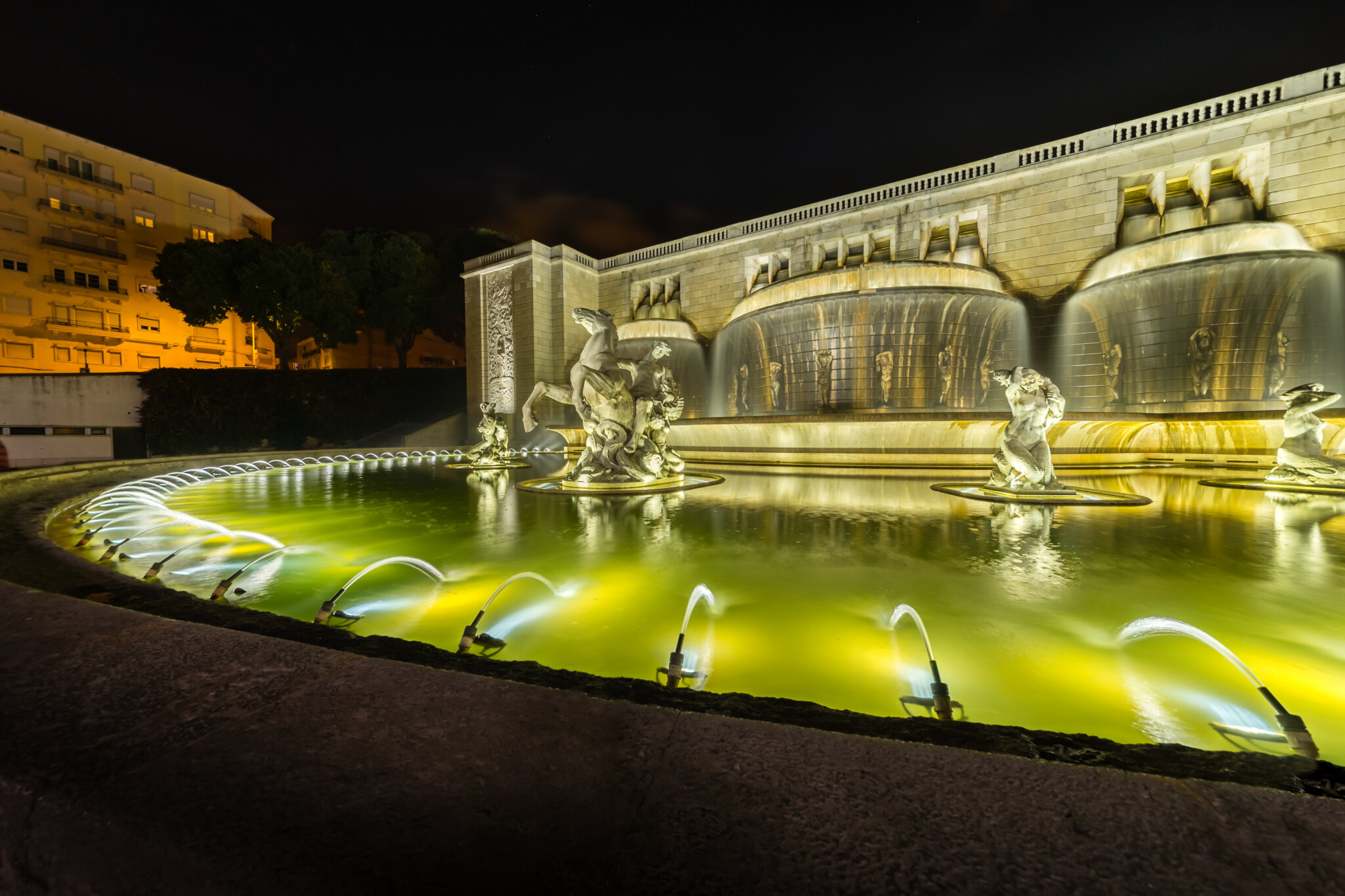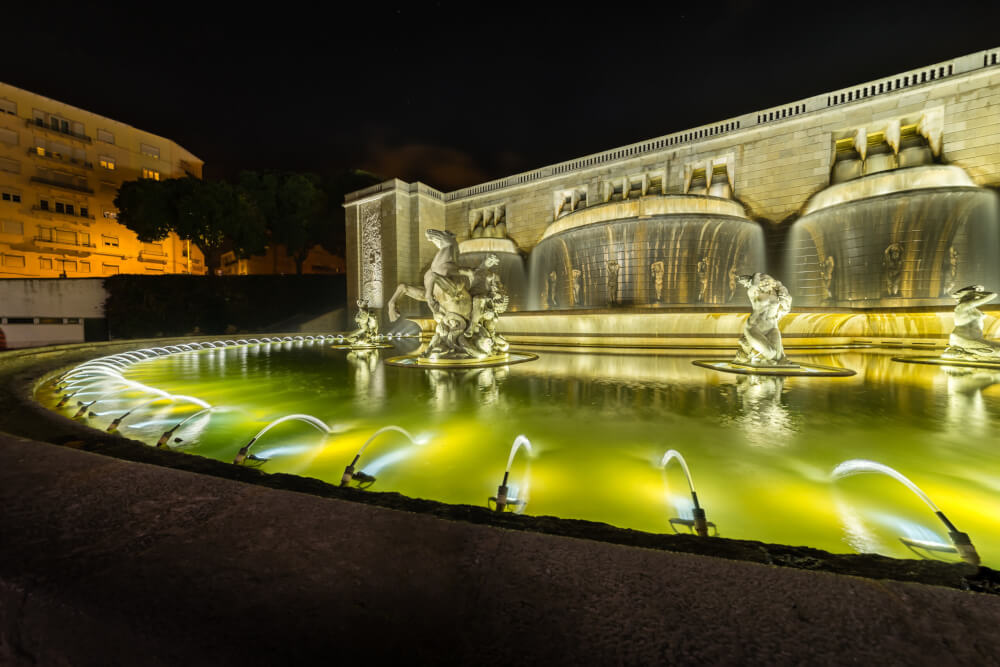 Visit one of Lisbon's many art museums
If art museums are more your speed, then Lisbon has several of those to offer as well. Here are some highlights:
Museum of Art, Architecture and Technology (MAAT): A gorgeous new museum in Belém that focuses on contemporary art and technology
Museu Coleção Berardo: A modern/contemporary art museum that showcases millionaire José Berardo's extensive collection ft. big names like Pablo Picasso & Andy Warhol
Museu Nacional de Arte Antiga: Portugal's national art museum with 40,000+ oil paintings, sculptures and decorative arts; known best for "The Panels of Saint Vincent" from the 1460s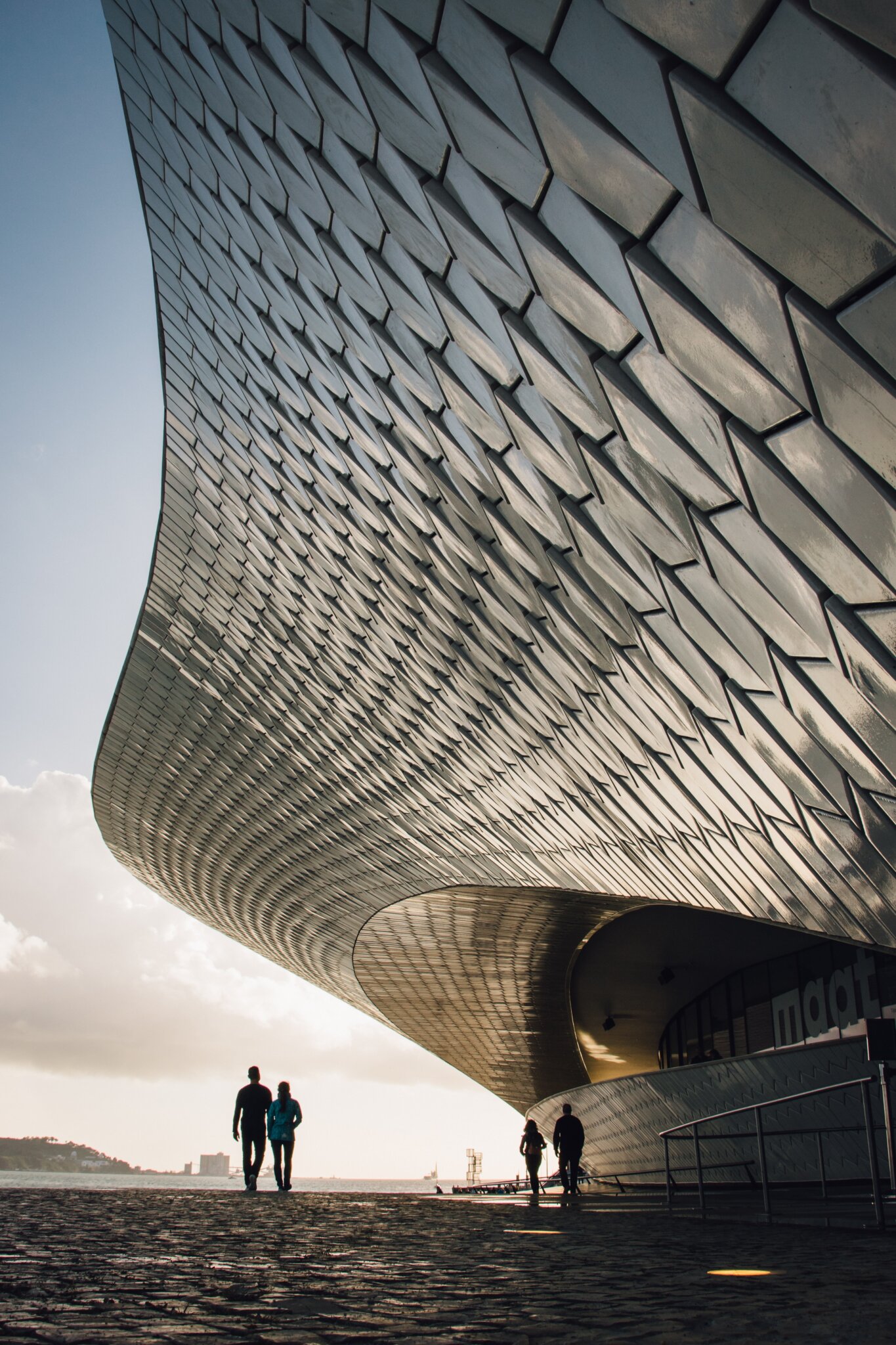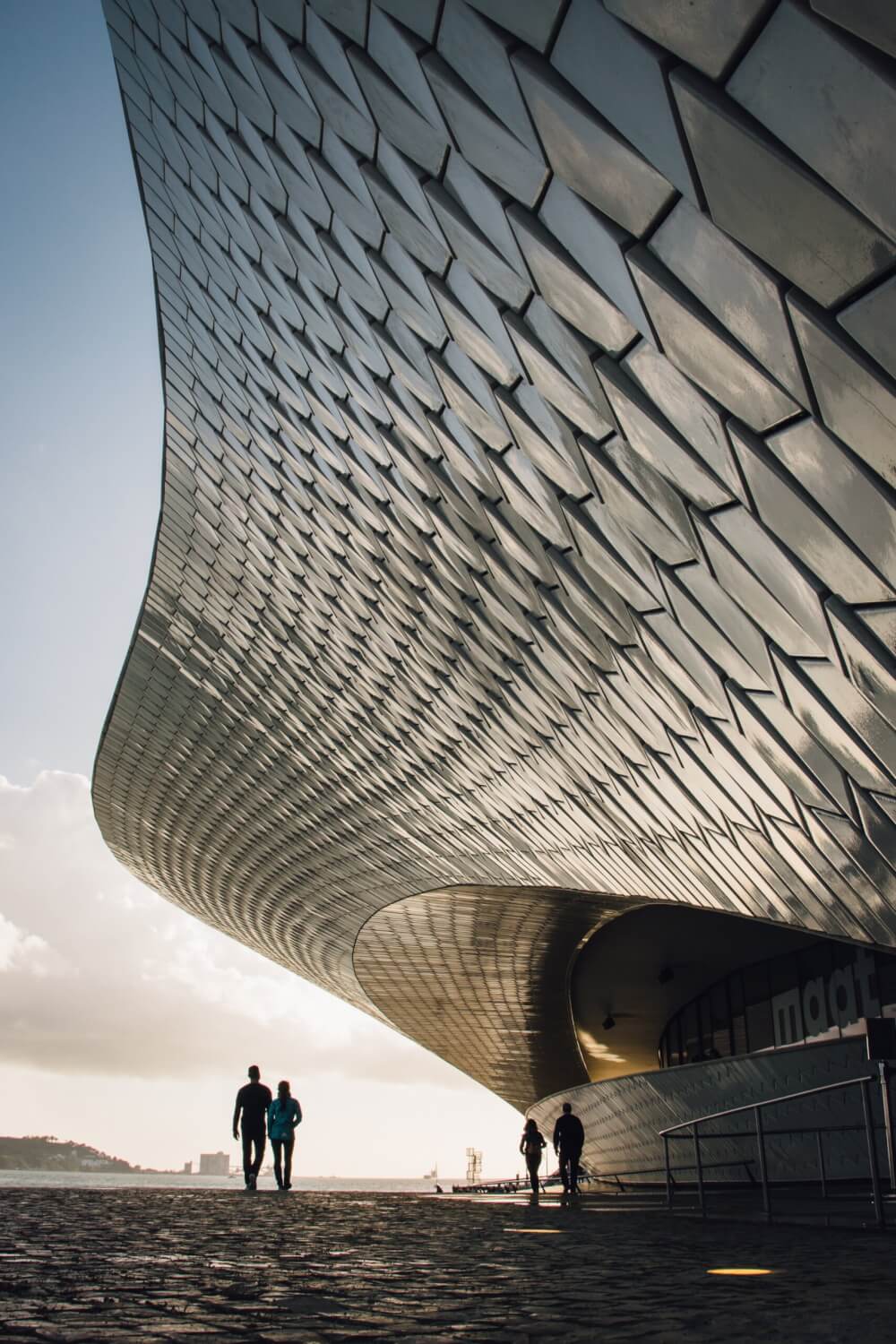 Head to a beautiful museum dedicated to coaches
Or for a more unique museum, why not visit one completely dedicated to fancy coaches?
Museu Nacional dos Coches was created by Queen Amelia in 1905 to show-off some of the most extravagant coaches in the world.
Ornate, gaudy and gold, the royal carriages and coaches here reflect the wealth of Portugal's nobility throughout the 16th to 19th century, and might make great photos for your wedding arrivals moodboard.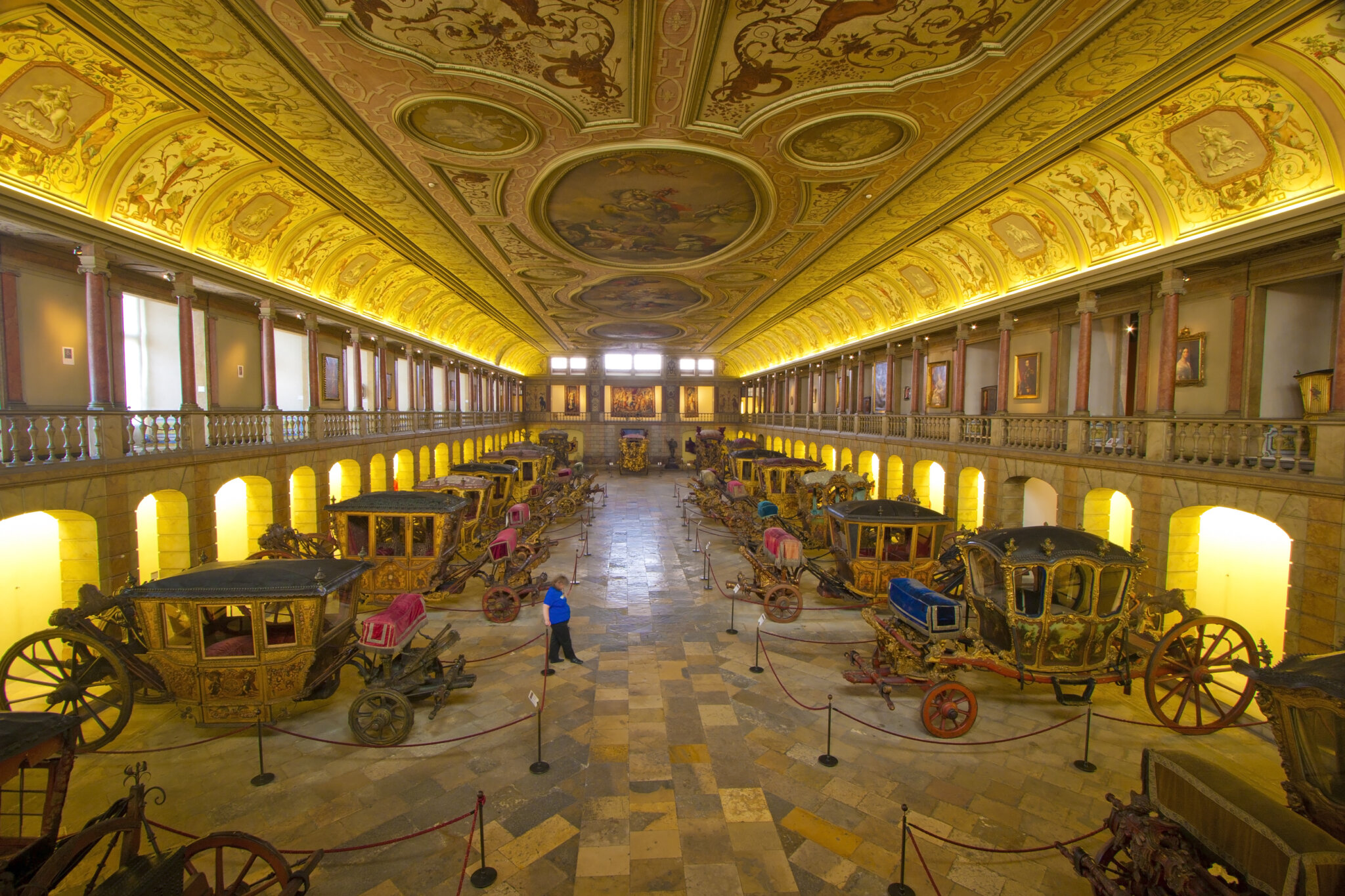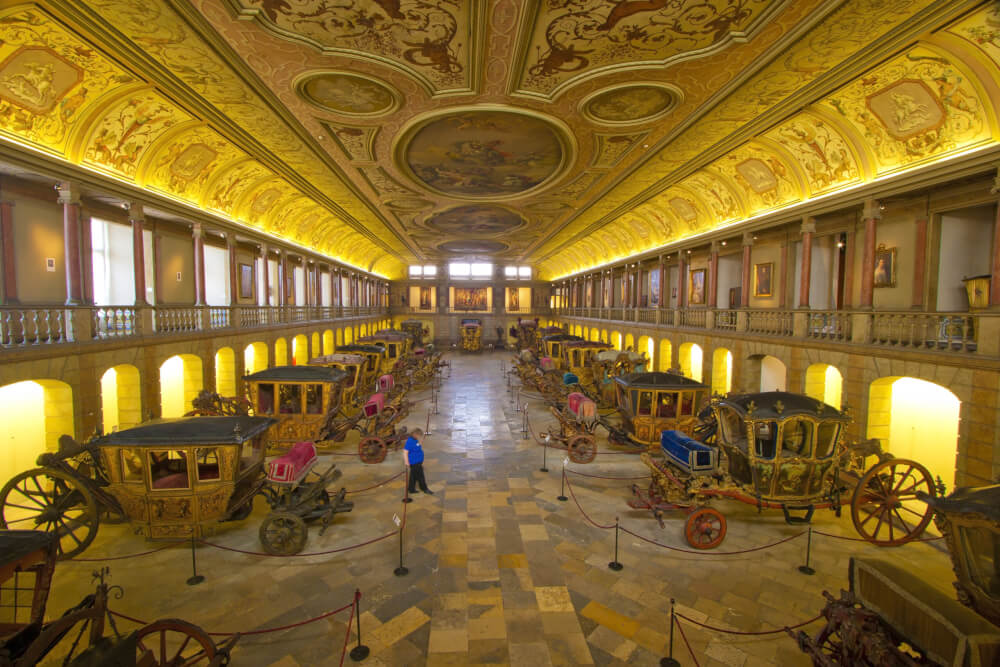 Stop by a sumptuous palace
For another royal experience in Lisbon, be sure to visit the royal Ajuda National Palace – an iconic Lisbon monument that has undergone several reiterations, first as a wooden building then revived as a Baroque structure before landing on the neoclassical style we see today.
It became the official Royal Palace in 1861 only to be closed in 1910 with the establishment of the Republic. It then reopened in 1968 as a museum for 15th to 20th century artefacts and decorative arts.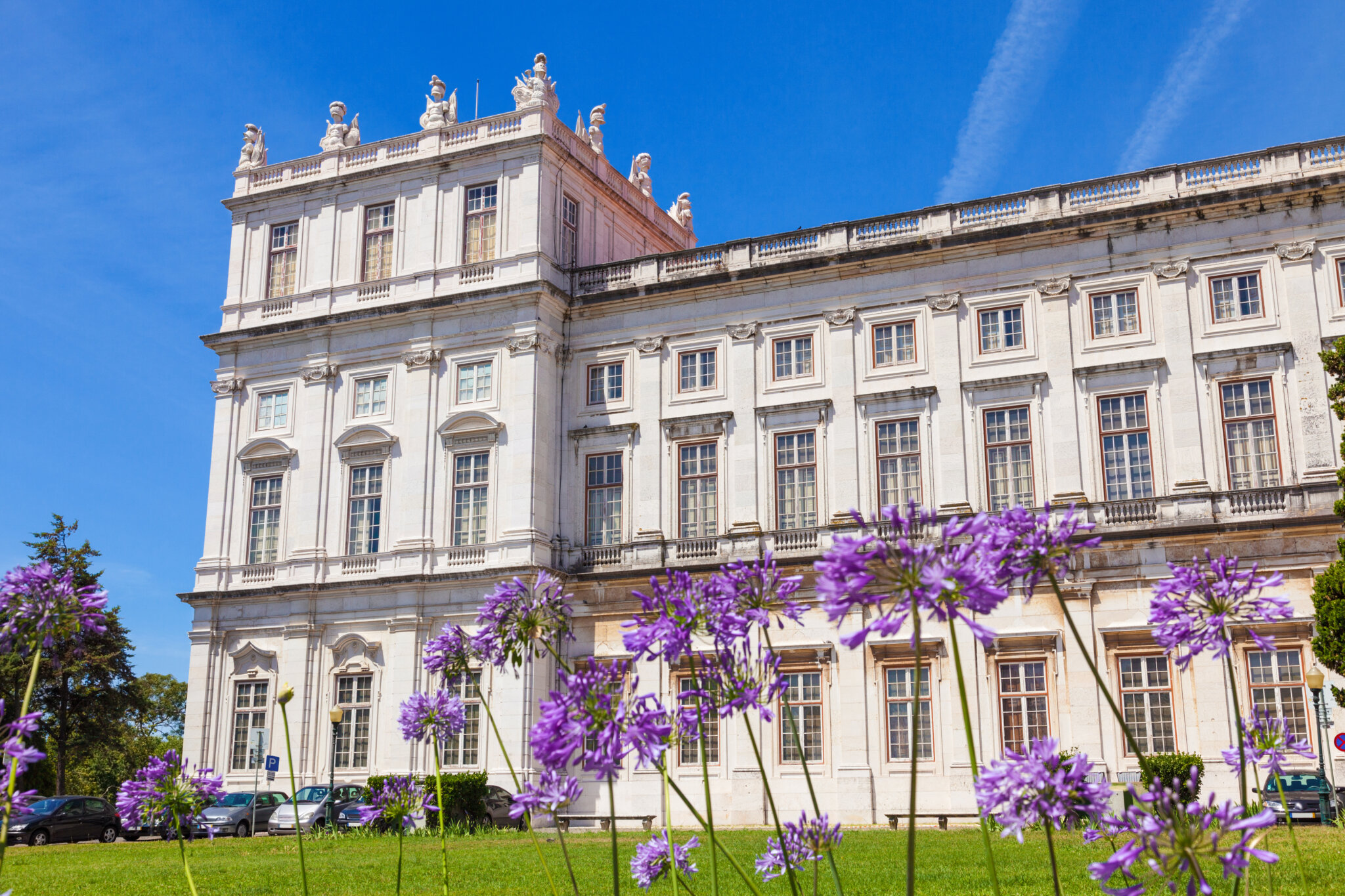 Enjoy Lisbon's parks and green spaces
Last but not least, if endless sightseeing sounds stressful, make sure to take some time to enjoy Lisbon's many gorgeous parks.
Here are some recommendations:
Sprawling Parque Eduardo VII and adjacent Jardim Amalia Rodrigues have mosaic-laid paths, a tropical greenhouse and lovely sculptures scattered all around
Jardim do Torel is a 19th century hidden gem upside of Andrade Street, with amazing views
The Gulbenkian Gardens are another stunning space that hosts open-air theater productions and sculptural works
Parque Florestal de Monsanto is the city's largest green space, with sports facilities, hiking trails, performance venues, and even camping parks available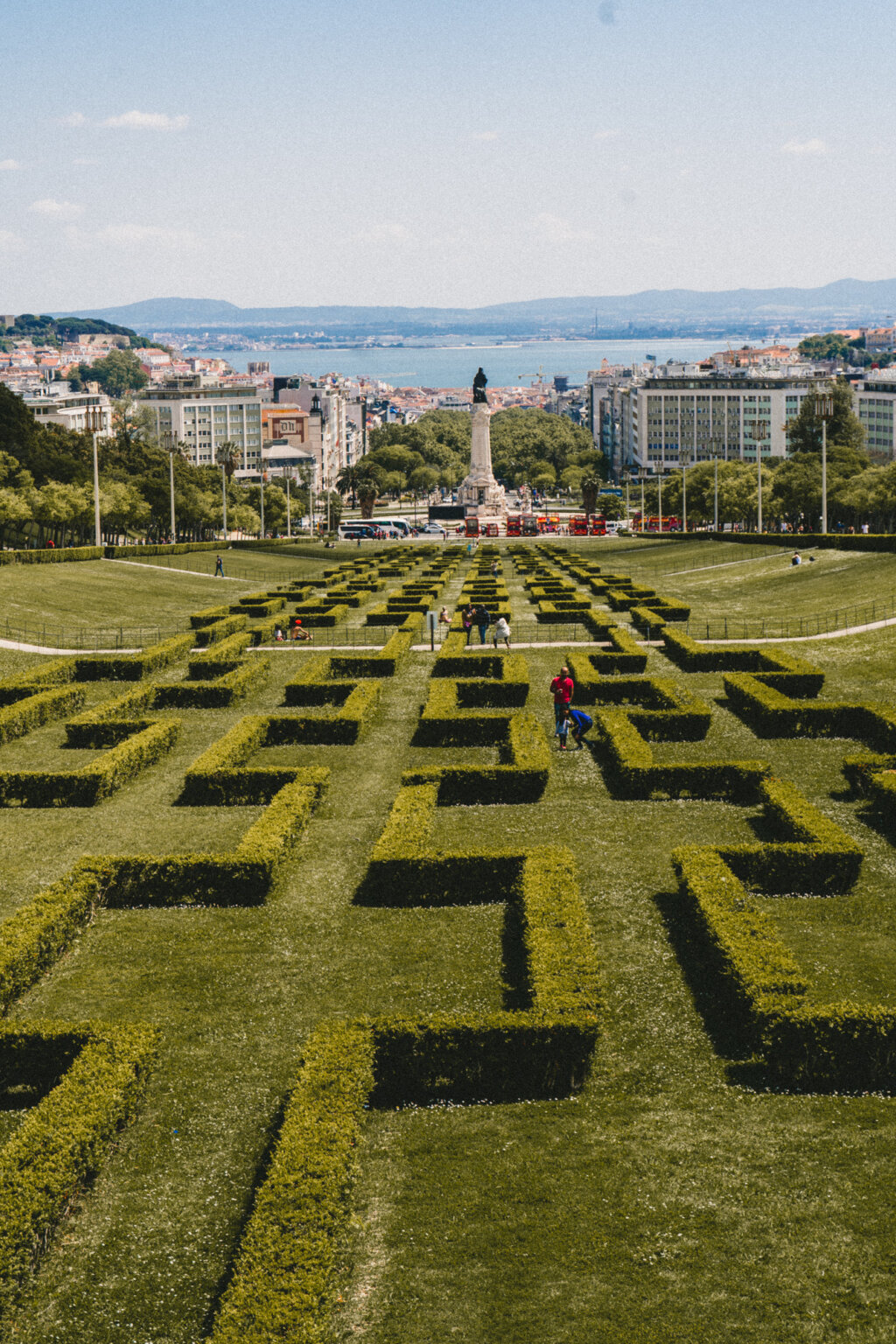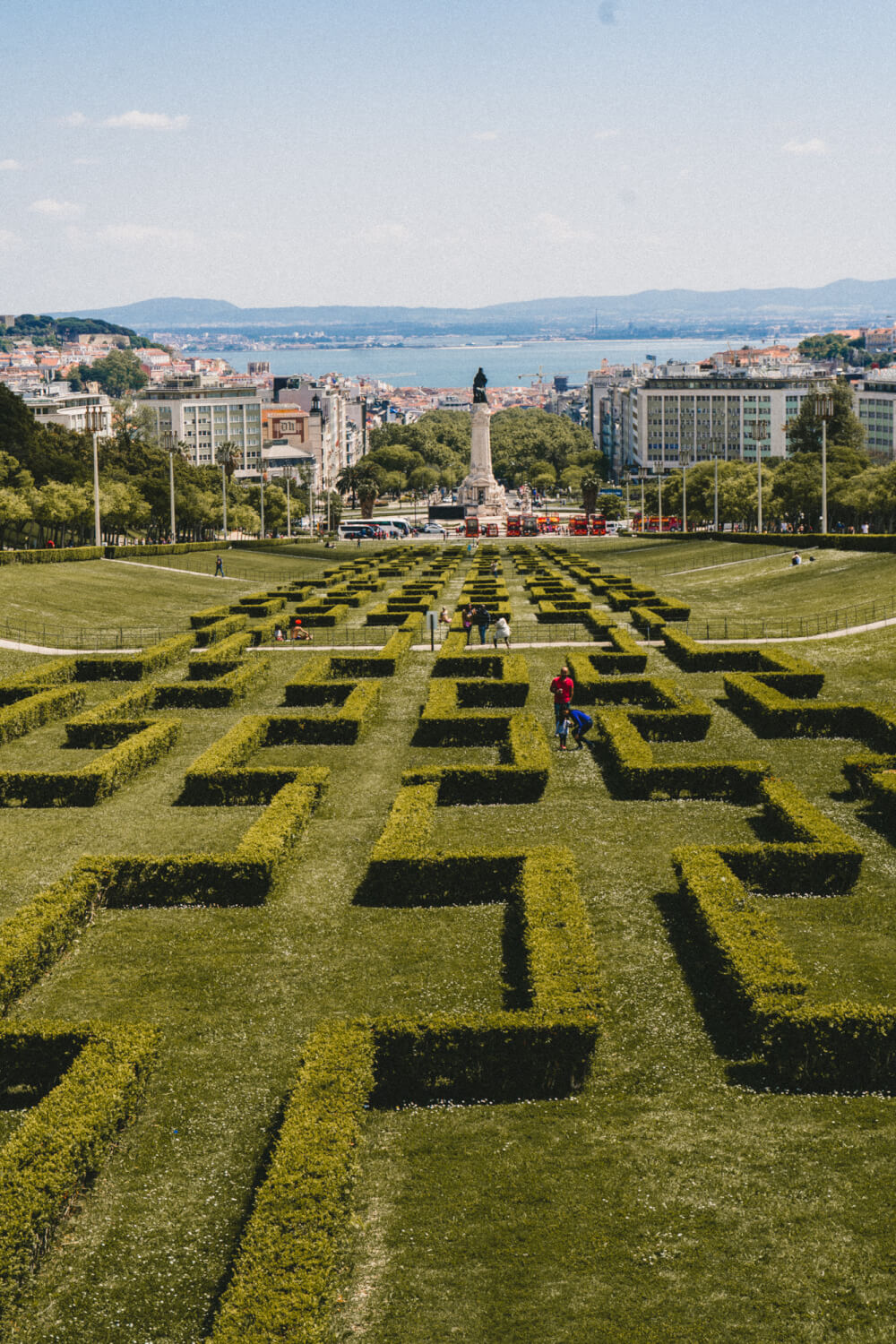 Did I miss any of your favourite things to do in Lisbon?
Let me know in the comments, because I am very much planning a visit back there ASAP.
---
Watch my most popular YouTube video this week:
---