*FYI - this post may contain affiliate links, which means we earn a commission at no extra cost to you if you purchase from them. Also, as an Amazon Associate I earn from qualifying purchases. Check out our Privacy Policy and Disclosure. for more info.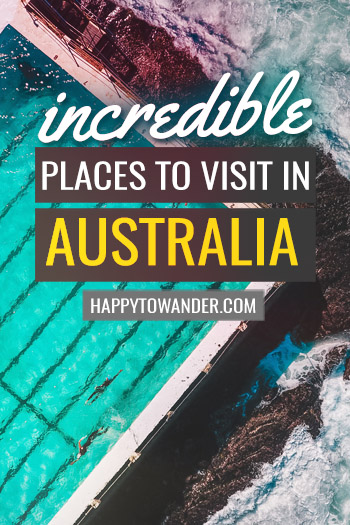 When I was 6 years old, I acquired the first penpal of my life. According to my teacher, this little girl lived halfway around the world in a strange, faraway place with a fairytale name (or so I thought at the time). The name of this magical land? *cue harp music* Australia.
After months exchanging scribbled and disjointed letters, one day my penpal sent over a toy koala yielding a boomerang, "AUSTRALIA" scrawled across its back on a green vest. I fell in love immediately with the idea of this strange place, home to fur-monsters with jellybean noses and whimsical throwing weapons. Thus began my life-long fascination with all things Aussie.
… but as you long-time readers know, I still haven't made my way there yet. So….. why the heck not?!
I mean, when people hear that I've never been to Australia, they look at me like I've just shot them in the chest. "What?! What kind of travel blogger ARE you?" they usually screech, with a tone that mixes shock and disappointment in one easy swoop.
The truth is: I've always wanted to save Australia for something special. A one week jaunt for me could never cut it, so I guess you could say between moving to Europe and all the crazy adventures that have come along with it, my big Australia dream has been forced to simmer on the backburner.
But that doesn't mean the dreaming has stopped! In fact, quite the opposite… In fact, I've dreamed enough to make an entire post out of it;) So, if you're a total newbie to Australia like I am, and are craving some inspo for your bucket list, here is a list of incredible spots I've been eye-ing.
I want to hear your suggestions! Given that Australia is a huge country, I know there are way more places to explore (especially off the beaten path). Let me know in the comments what other places I need on my bucket list.
Rottnest Island
Quokkas are love, quokkas are life. If your sad existence has somehow remained quokka-free until now, you are missing out my friend. Famed for their photogenic grins and their literal lack of fear towards humans (thanks for that fun fact, Wikipedia), these adorable creatures have skyrocketed Rottnest Island (where they live in droves) to the top of my Australia bucket list. Of course, there's the dozens of beaches and bays all around the island too offering up plenty of opportunities for adventure, but let's be real: priority #1 = cute selfies with these guys: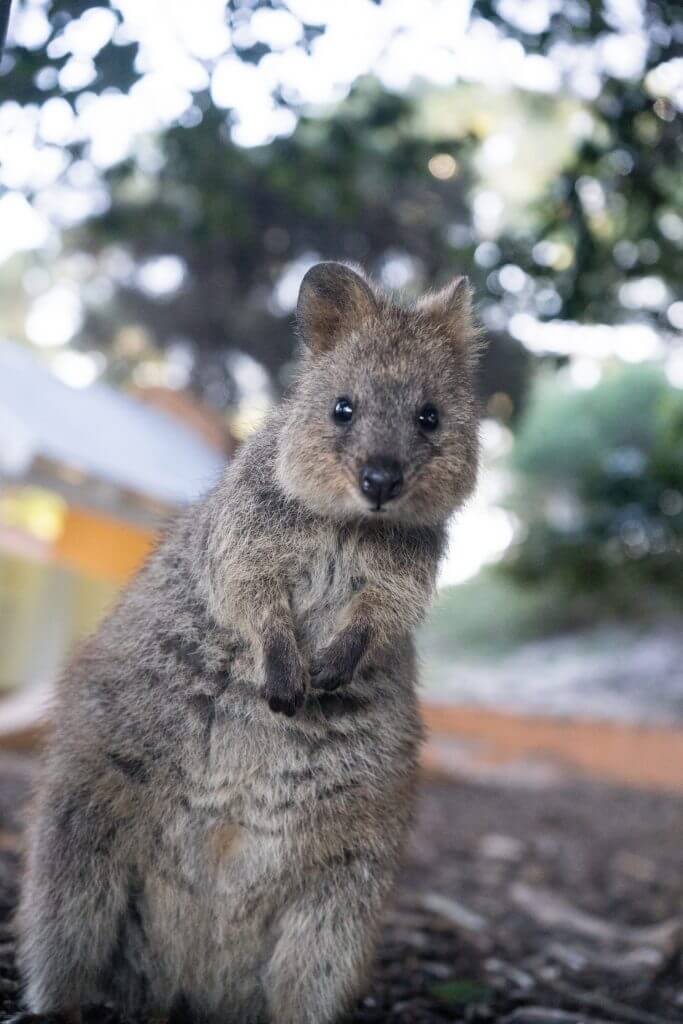 The Great Ocean Road
Known as one of the most incredible road trips in the world, how could I not want this Australian marvel on my bucket list? In an ideal world, I would buy a one-way ticket to Australia, nab a used car off Gumtree like all the cool kids and then drive this route for weeks… perhaps never to return. I mean, with highlights like the ever scenic Twelve Apostles, how could I not?
Melbourne
Coffee, street art and brunch – all the cliched draws of Melbourne, and incidentally, clear keys to my heart. After taunting me from Instagram for years, Melbourne has earned its rightful place on my Australia bucket list. The truth is, there are times when I like to be as shamelessly basic as they get, and this beautiful city (regularly ranked the world's most liveable) offers up a treasure trove of glittering sights, hip things to do, and naturally – enough beautiful food to last ten lifetimes.
The Great Barrier Reef
Recognizing the sad reality that this reef may not be around forever, I've always had this dream in my head that I would one day scuba dive through this incredible reef, racking up fish friends like Nemo along the way. Truth be told: I've never scuba dived, and to be honest with you, I think I'd be absolutely terrible at it.
I mean, I even manage to get lost on regular road trips, so can you imagine the sheer horror of me underwater? Regardless, the Great Barrier Reef is a must see, and scuba diving here is something I would happily sacrifice my safety and comfort for. After all, it's the world's largest coral reef and can even be seen from outer space… now if that's not bucket list material, I don't know what is.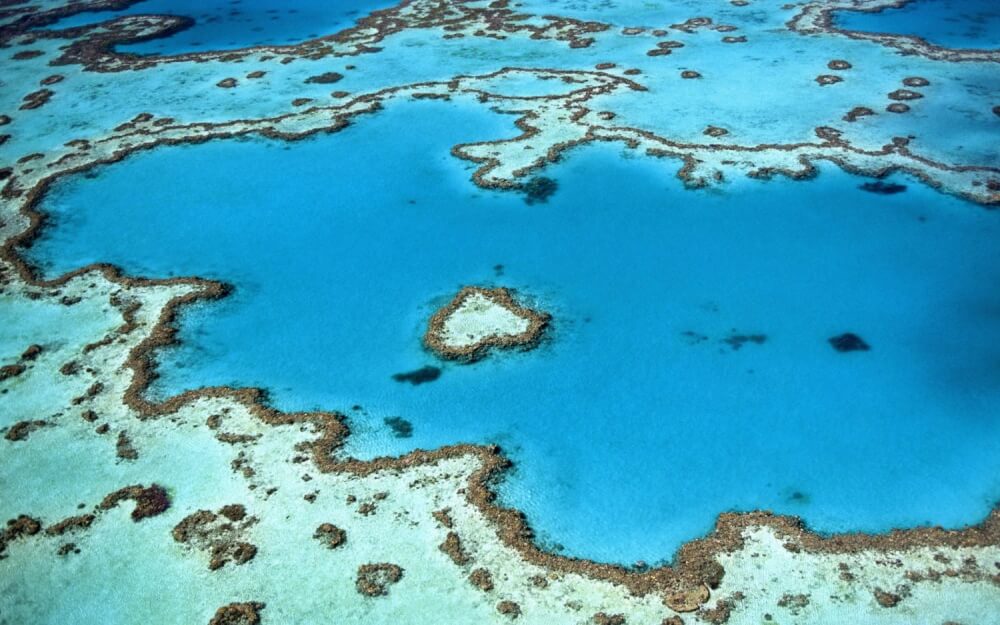 Kangaroo Island
I mean guys, the name alone. While I've been told that many Australians actually hate kangaroos with a passion (apparently they're pests), my imagination is running wild with images of an island full of rogue marsupials, all eager to pouch me and adopt me as their own. Of course, I know this couldn't be farther from reality, and Kangaroo Island (one of the largest islands in the country) has way more to offer beyond its namesake. Imagine unspoiled beaches, gorgeous coastlines and incredible sunsets to swoon over. Sign me right up.
The Whitsundays
When I hear travellers talk about the Whitsundays, often their words are accompanied with a dreamy gaze and nostalgic tone. Serving up endless vistas of white sand and glittering turquoise water, it's no surprise to me that the Whitsundays' 74 islands are such a crowd pleaser. Besides the serene views of course, the adventure potential here is limitless, with all kinds of activities, wildlife and sights to take advantage of.
Uluru
Smack dab in the center of the country is the impressive natural marvel of Ayers Rock, considered sacred by the local Aboriginal people, and a strong contender in "world's most photogenic monolith". For me though, visiting Uluru would be far more than just a photo opp. Time and time again, I've been told about the unreal, almost supernatural feeling of seeing it for yourself. Witnessing sunrise or sunset here would be an absolute dream. You can learn more about Uluru from the official Australia.com website.
Barossa Valley
You guys know how much I love my food and wine, so including the gorgeous Barossa Valley (one of the world's top wine regions) is a no-brainer. After all, I've been drinking Jacob's Creek ever since I could legally drink (it's a popular choice in Canada!), so a trip to this beautiful wine area would be somewhat of a pilgrimage for me. Home to countless wineries and of course, impossibly scenic landscapes, I can imagine myself nursing some excellent food babies here.
Byron Bay
While my previous surfing exploits have yielded nothing short of disaster, there is something so alluring about the famous Byron Bay that I wouldn't mind giving the constant wipe-outs another go 😉 Famed for its unique, laidback and creative vibe, Byron Bay seems like a dream destination right up my alley… whether or not I survive however is a different question entirely.
Sydney
Saving the best for last – I have to admit that in my great Australian dream sequence, the end goal was always to live in Sydney. I mean… the glittering skyline, the sun-soaked beaches and all the natural beauty surrounding it. Sydney would be an ideal antidote for my big city obsession, and I am counting down the seconds until I can see views like this for real: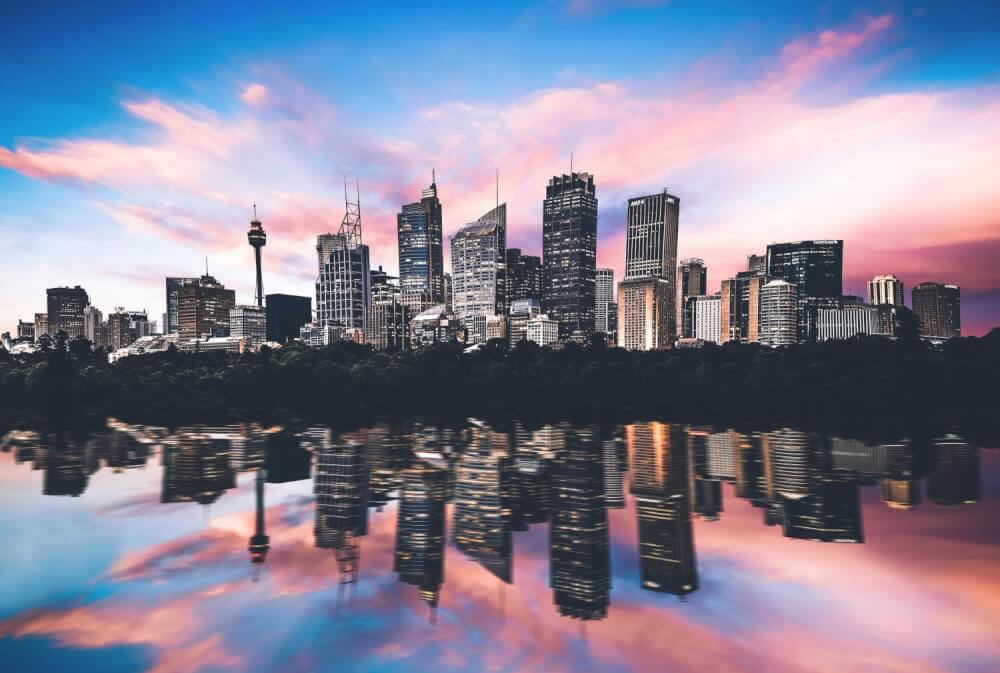 So tell me, what other places am I missing for my big Australian adventure? Let me know in the comments!