Growing up, it was always my dream to chug across Canada by train.
There was something wonderfully romantic about the idea. I always imagined I would be gliding through scenic landscapes, dressed in my best, writing my memoirs in a leather-bound journal while someone handsome fed me grapes.
What a dream.
And while there was no handsome grape feeder on board VIA Rail's Canadian Train last summer, my childhood fantasy did come true in part. From Vancouver to Halifax, I finally got to travel across Canada by train, fulfilling a dream that many (including me) held onto since childhood.
To what did I owe this incredible opportunity? Well, in honour of Canada's 150th birthday, VIA Rail held a promotion for young people in 2017 where they released a limited number of 1 month unlimited train passes, for the rock bottom price of $150. It was like the modern-day Canadian version of Willy Wonka's Golden Ticket. (Or you now, the Hunger Games of rail travel).
Against all odds, I clawed my way through the struggle of server crashes and long wait times. After waking up (in Germany) to literally hundreds of panicked messages from friends trying to log in and buy a ticket, I calmly logged online after most of Canada had gone to sleep, and managed to snag one immediately.
… and I didn't even need to fight anybody! 🙂
Suffice to say, my friends were pissed.
BUT HEY, that's $150 Canadian. As in, people own jeans that cost much more. Can't beat a deal like that.
I've held onto my photos and stories for months, struggling to capture the entire experience adequately… so I kind of gave up and figured I'd let my photos speak on my behalf. So, if you've been hoping to travel across Canada by train, here are some photos that will hopefully inspire you to do it.
… You may not get a deal as wicked as mine, but I assure you the ride is worth every penny.
---
---
It all started in Vancouver, British Columbia…
AKA my hometown, and a city regularly voted most livable in the world, no big deal. Using Vancouver as my launching pad gave me the unique experience of literally seeing my country from coast to coast. Prior to my departure, I stuffed myself with sushi, filled my bag with snacks, and soon I was off. First stop: Banff. Alberta (via Kamloops).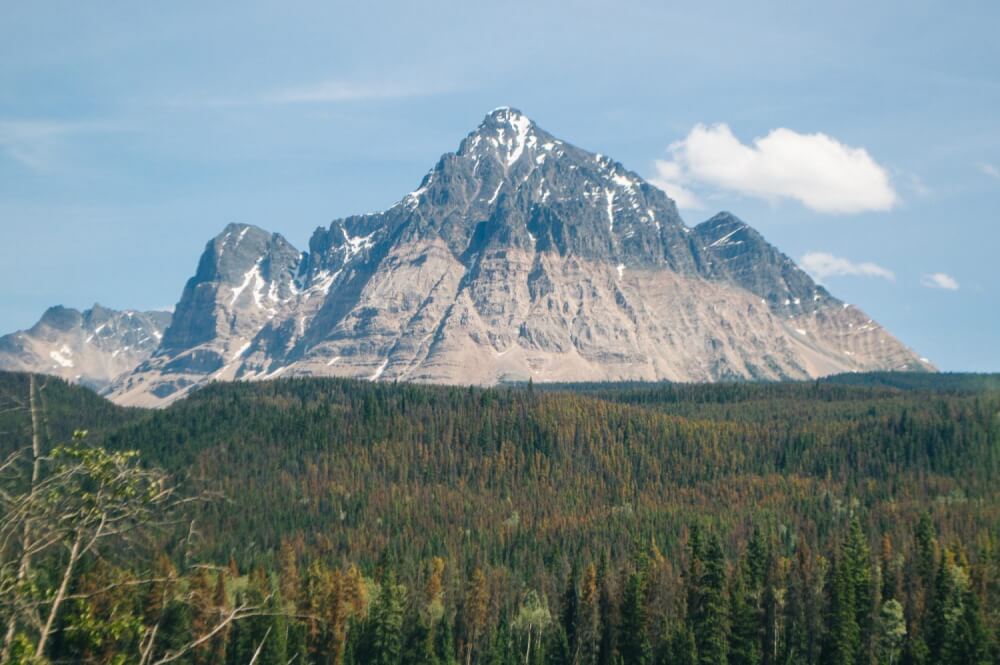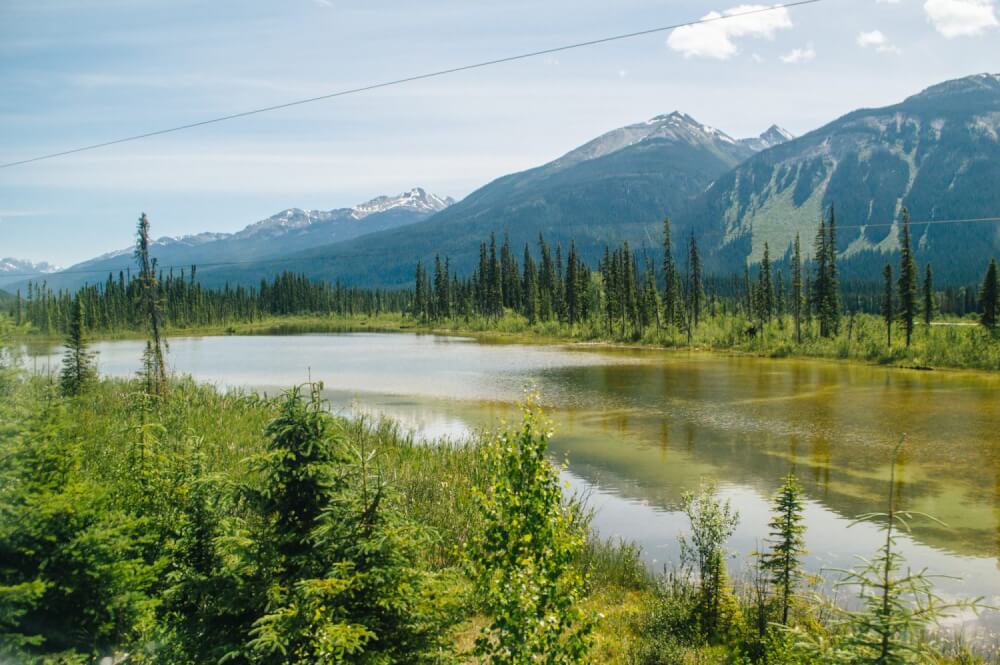 I still remember waking up to this exact view in a panic, forgetting briefly where I was.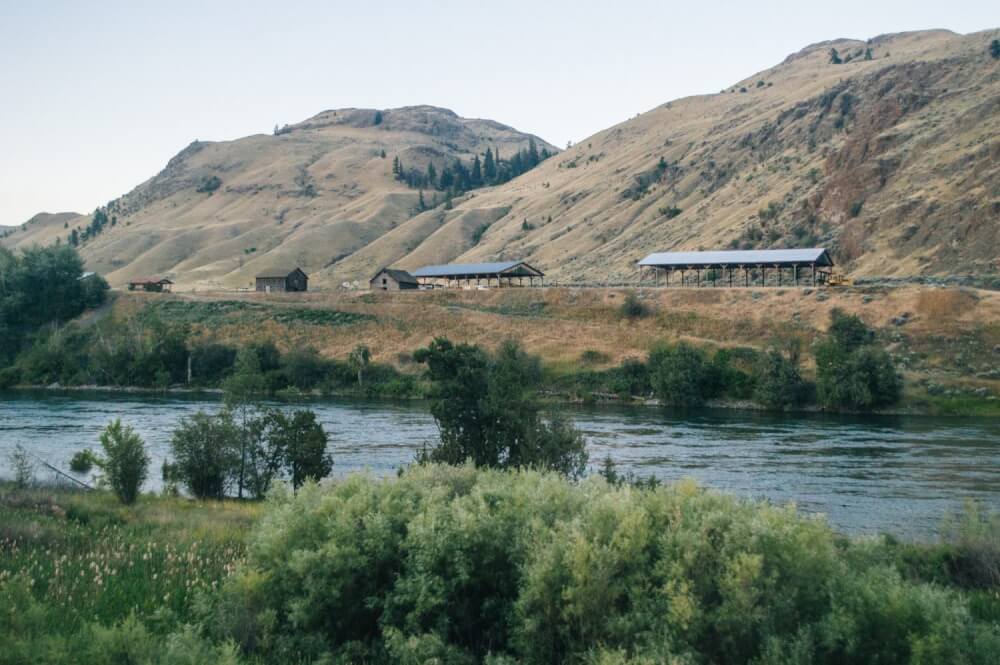 ---
---
Face to face with the Rocky Mountains
Having just visited Banff and Jasper National Park a few weeks prior, my stop in Banff was brief – just long enough to get a decent caffeine fix. It was here that I had the dumbest epiphany of all time. Staring at this view, I mused "hm, the mountains here have no trees… they're just rocky." As everyone turned to me, almost as if asking "are you serious?", I wanted to crawl into a hole and die.
Read more: 21 Incredible Banff National Park Pictures that Will Ignite Your Wanderlust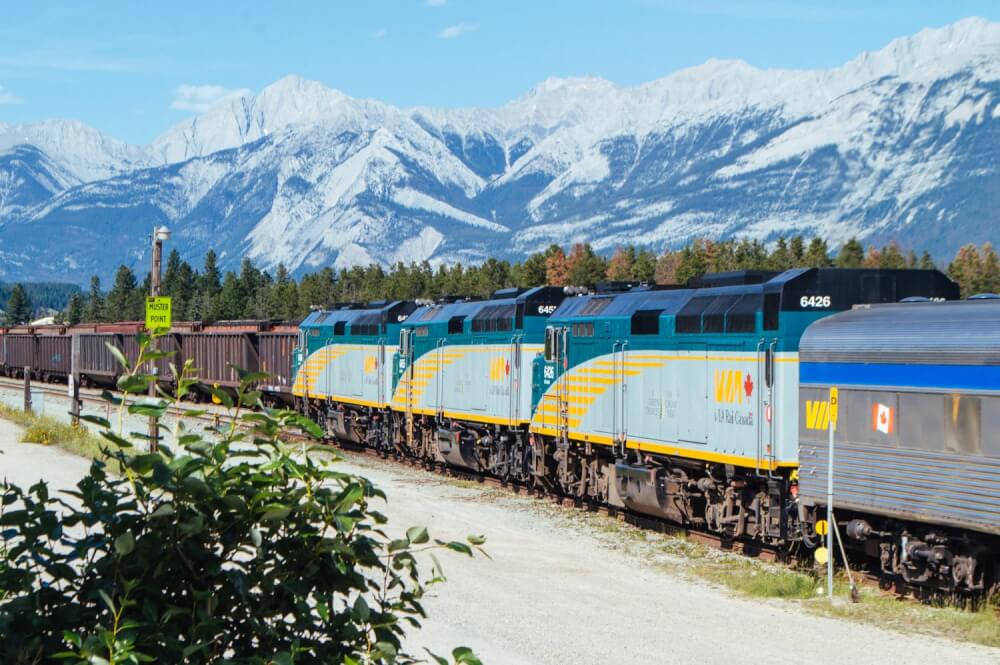 ---
---
Surprises in vibrant Saskatoon
From Banff, I found myself as one of the very few train passengers who got off at the Saskatoon stop. I didn't ever think I would end up here, in the center of the Canadian prairies… and yet I did, and I loved it. I loved the vibrant street art, I loved the fun bars, and I especially loved that I caught a steam punk Shakespeare performance. Thanks for being delightfully weird, Saskatoon.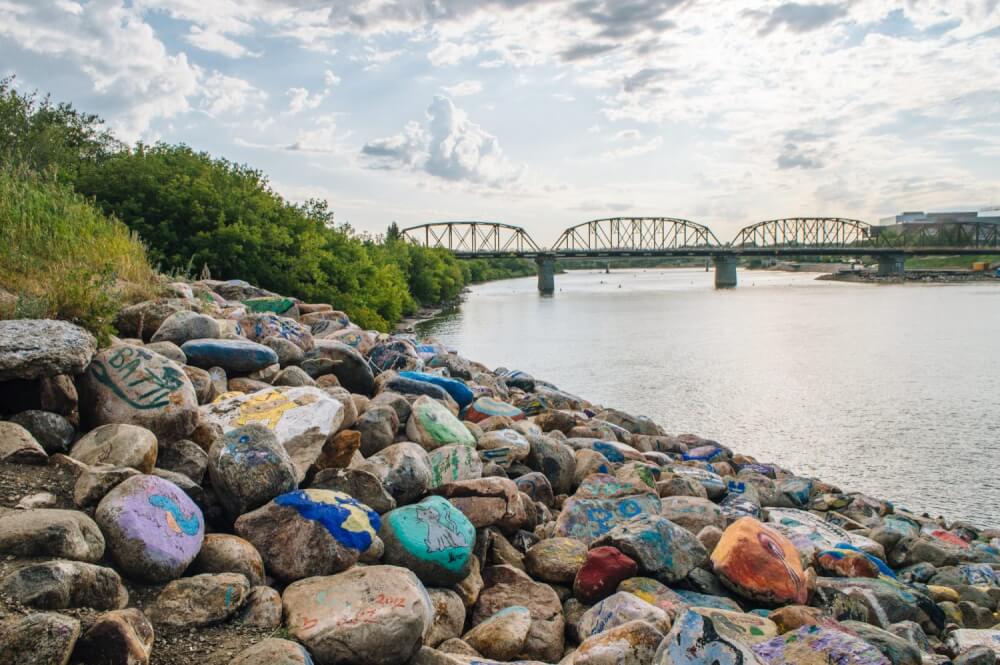 ---
---
Riding through the Prairies was like being trapped in a Windows screensaver…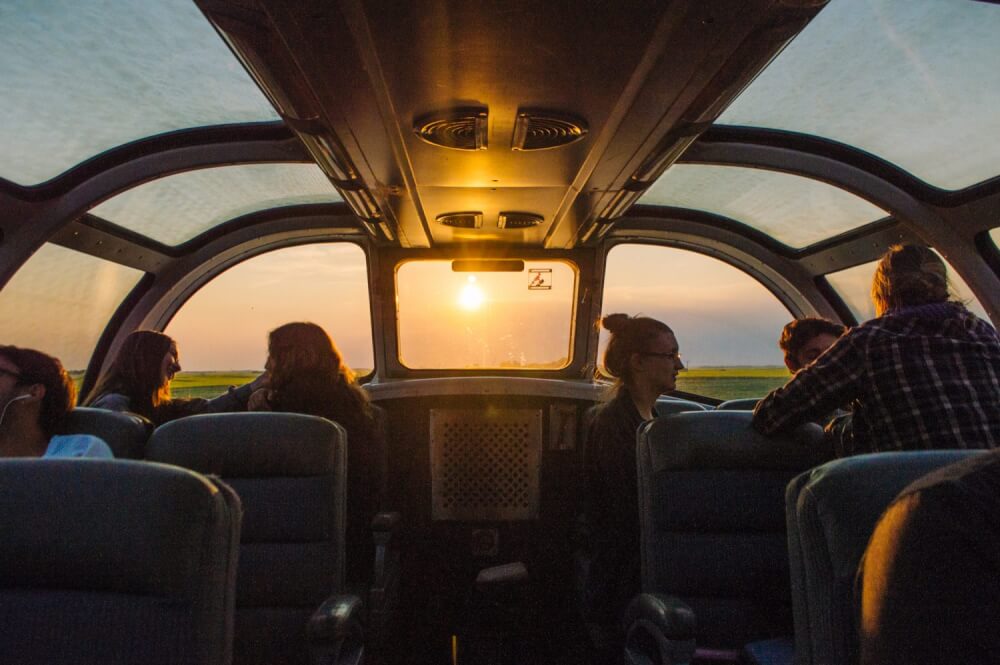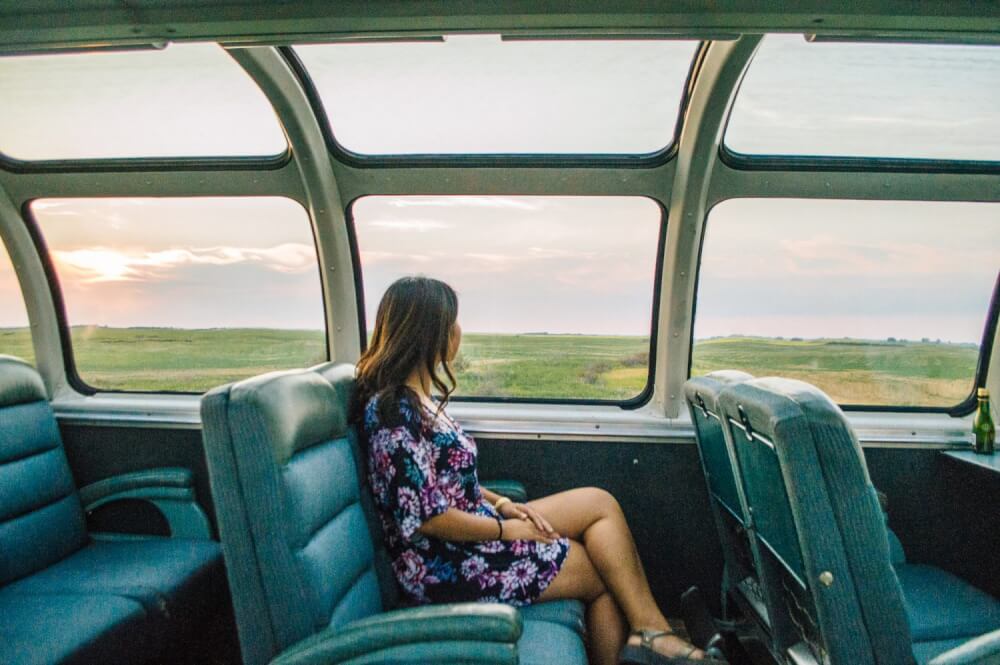 ---
---
A whirlwind 48 hours in Winnipeg
I really never expected to fall for Winnipeg. Growing up on the (admittedly snobby) West Coast, Winnipeg was rarely mentioned unless it was the punchline of a mean joke. With a two day stop before boarding my next train, I had just enough time to discover how wrong I had always been about the Peg. From cool neighbourhoods and fascinating museums to delicious food and unique attractions all over, Winnipeg blew me away… and I can't wait to be back.
Read more – Winnipeg: Canada's Most Surprising Capital (and the Perfect City Break)
---
---
Chugging through Western Ontario meant a lot of lakes and greenery…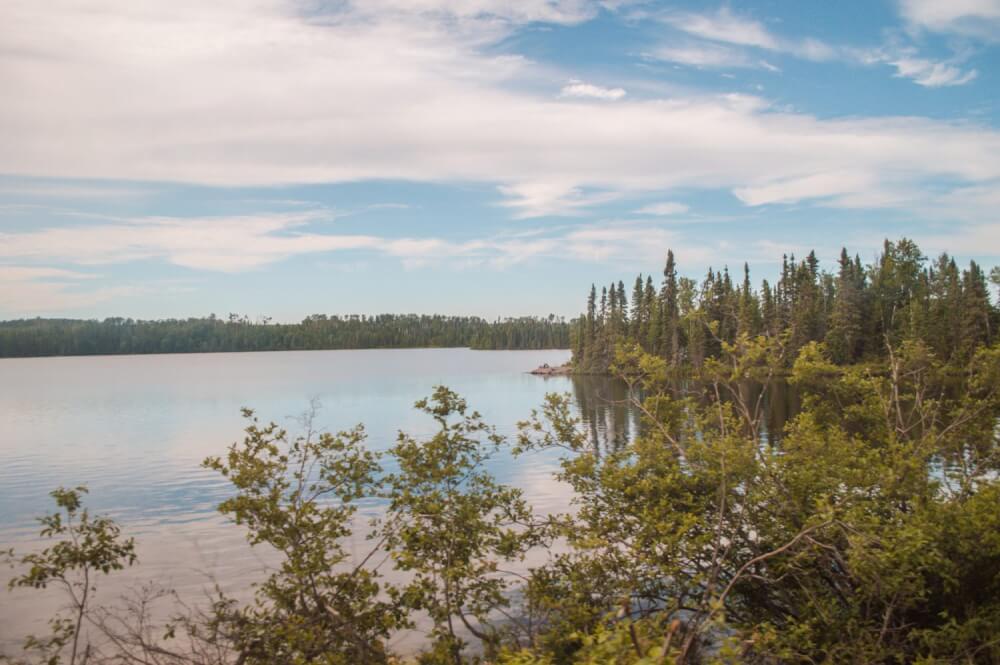 ---
---
Spoiled in Toronto
… and then I found myself back in big city territory, this time – Toronto!
My time in Toronto was brief, but significantly more eventful than my first visit as a frumpy 10 year old. In a whirlwind 24 hours, I ate more and caught up with more friends I thought was physically possible. I left with a full heart and a full stomach.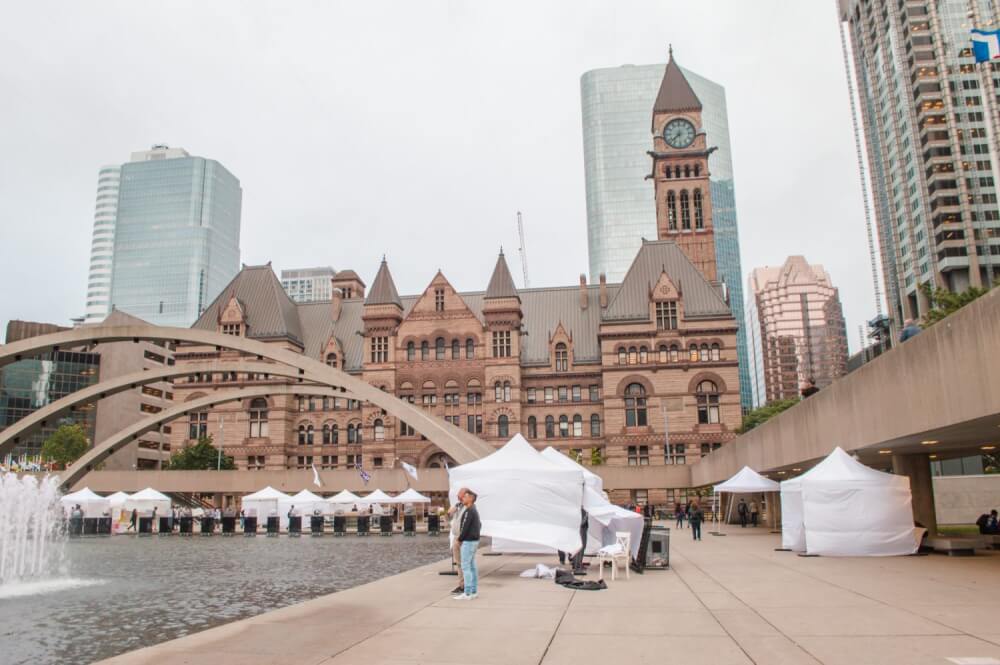 ---
---
Summer vibes in Montreal
The last time I visited Montreal, I was dressed like a human marshmallow, shuffling through icy snow as painful air (yes, you read that right) threw sharp wind daggers at my face. It was the worst. Montreal in the summer was like a whole different planet. Every two blocks, there was a vibrant festival, and I spent a few days hopping through the colourful streets, filling my belly and admiring just how impossibly alive the whole city was. Before long, I was off to Halifax!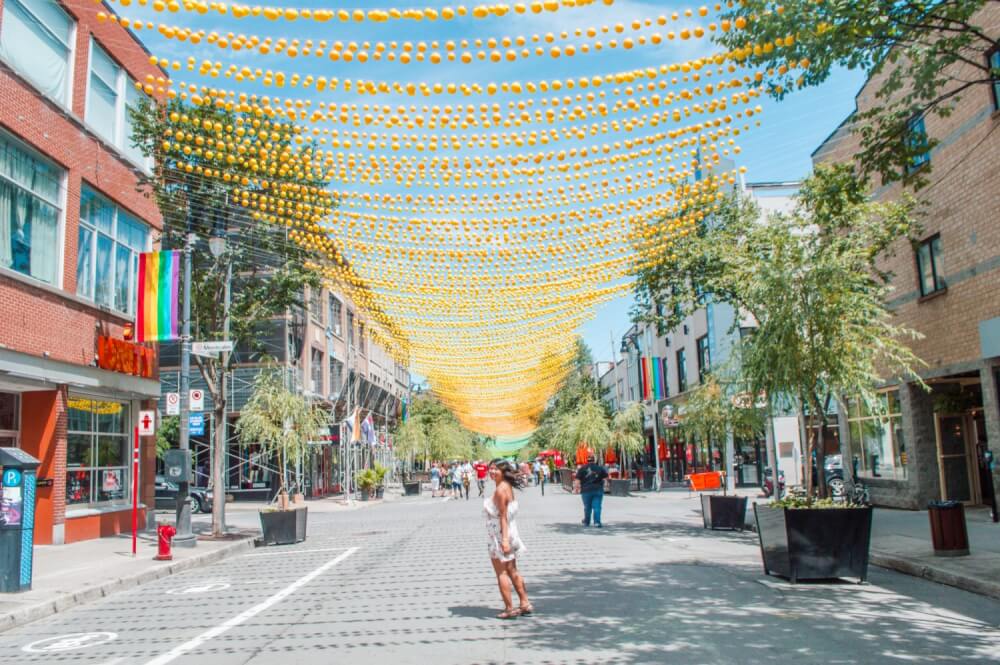 Maritime Charm in Nova Scotia
Nova Scotia is one of those places I've always been nostalgic for, despite having never visited. I blame it on too many folk songs as a kid.
Seeing it in person was better than I could have ever dreamt, in spite of the murdery fog.
---
---
A spontaneous trip to Prince Edward Island
And last but not least, what was the absolute highlight? This one doesn't quite count because I didn't get there by train, but somehow, in this crazy world of 7 billion people, I managed to link up with four friends on board just as nuts as me. We met on the train, made car bookings on board through spotty cell reception, and less than 24 hours within meeting, we found ourselves cozy in a cabin on Prince Edward Island together.
PEI is truly a province I never expected to see with my own two eyes. It's Canada's smallest province, a little dot on the Canadian map, floating by its lonesome in the Atlantic. And guess what? It was more stunning than I could have ever imagined.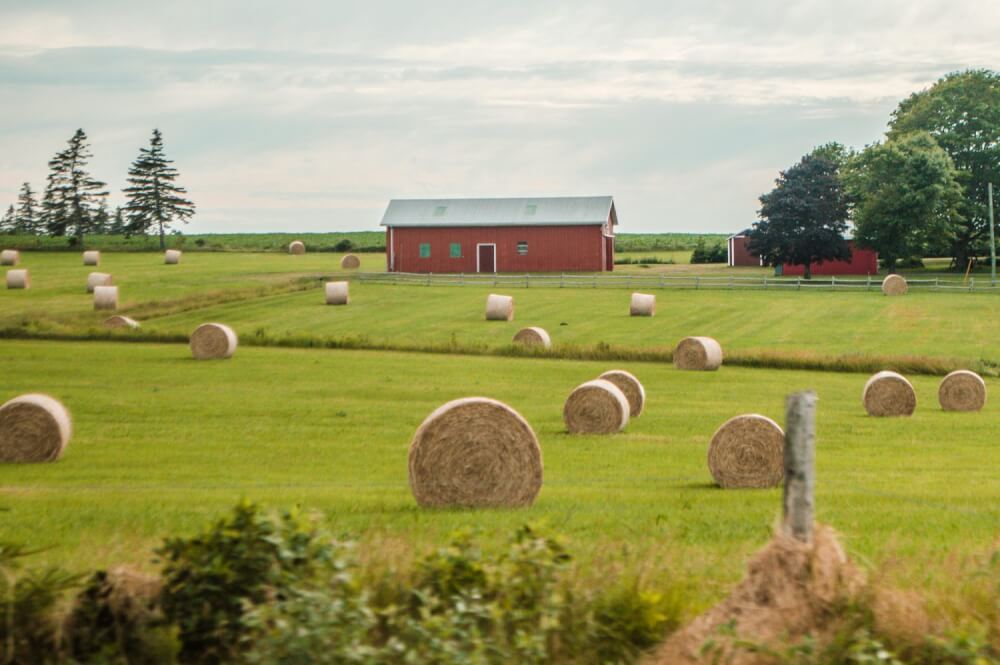 You know, people always travel far away in search of beauty and incredible experiences.
This cross-Canada train trip made me realize just how much beauty was lurking in my own backyard.
Oh Canada, I choo choo choose you.
---
Pin for later: