*FYI - this post may contain affiliate links, which means we earn a commission at no extra cost to you if you purchase from them. Also, as an Amazon Associate I earn from qualifying purchases. Check out our Privacy Policy and Disclosure. for more info.
I'm ridiculously terrible at keeping secrets.
Here's the truth: when I find a place I like, no matter how much a hidden gem, I'll be sure to yap about it. Sometimes, for weeks and weeks.
That's precisely how I am now with Winnipeg, Canada – the Manitoban capital I never knew I'd love.
And somehow, despite its cool array of attractions (from polars bears and Nordic spas, all the way to belt-busting cuisine), Winnipeg still manages to fly stealthily under the tourist radar.
I mean, for a place that I always associated with 'cartoon tumbleweed' and 'sepia toned flashbacks', I sure wasn't expecting architecture like this: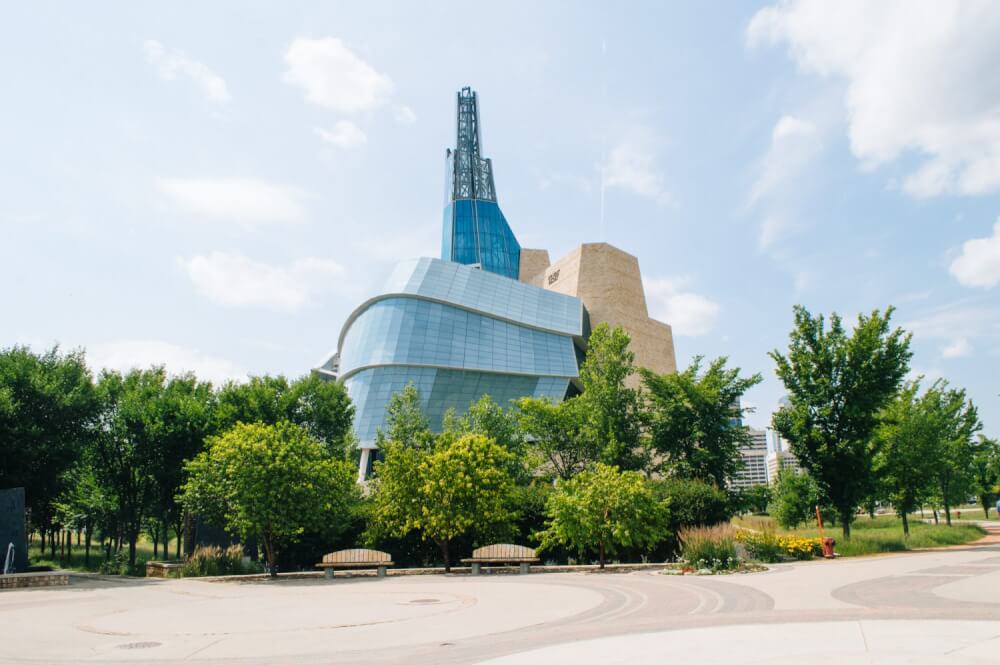 So how exactly did I waddle my way into this underrated city? Well, when the opportunity came to explore Canada by train last month, I made it my priority to visit the lesser known bits of my country, beyond the aqua lakes and glassy skylines that haunt most #Canadian Instagram feeds.
And as my train came to a slow stop into Winnipeg, I knew instantly that I was about to get sucker punched with surprises. In place of rolling wheat fields were tall glass buildings and architecture straight from the future. I expected farmlands and boredom – instead, I got a big, special city densely packed with cool neighbourhoods, things to do and of course, food that awaited my consumption.
This is a bold statement, but Winnipeg might just be the coolest Canadian destination you haven't heard of (and not just because of its low winter temperatures). Here's why I truly believe it makes the perfect city break:
It's a big city with a small town heart.
Winnipeg may boast a mega cool skyline and a bumpin' downtown core, but in many ways, it combines the best of big city amenities with the community and kindness of a small Prairie town. After all, the province's slogan was formerly "Friendly Manitoba" – a name well deserved based on the few local interactions I had. I mean, when you leave wanting to be BFFs with your hotel receptionist, or in want of Friday night cocktails with your restaurant server, it's easy to wonder whether there's love potion being dispensed in the air.
The friendliness of the city contributes to an overall welcoming vibe that we Canadians are known for, and of course, cranks up the charm factor to over 9000. The city's open celebration of diversity helps too. In fact, 1 in 5 Winnipegers have a mother tongue other than English… which has created a very diverse sense of community (not to mention a ridiculously good International food scene).
As a bonus fun fact: The city even has a Facebook group dedicated to leaving positive, painted rocks around the city to brighten people's days. If that doesn't melt you, you are legitimately made of stone. *wipes away silent tear*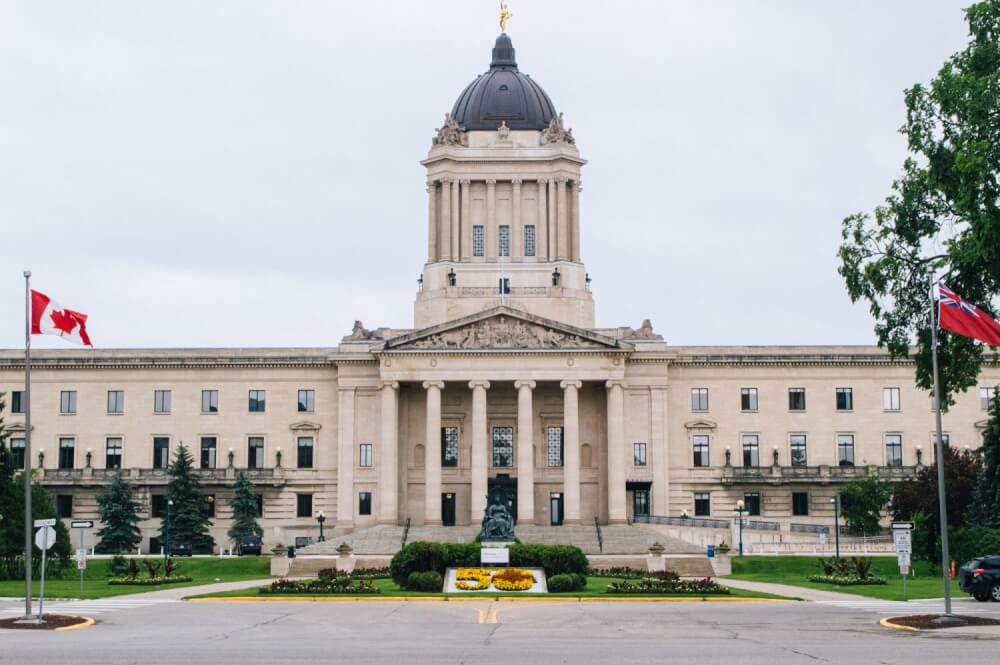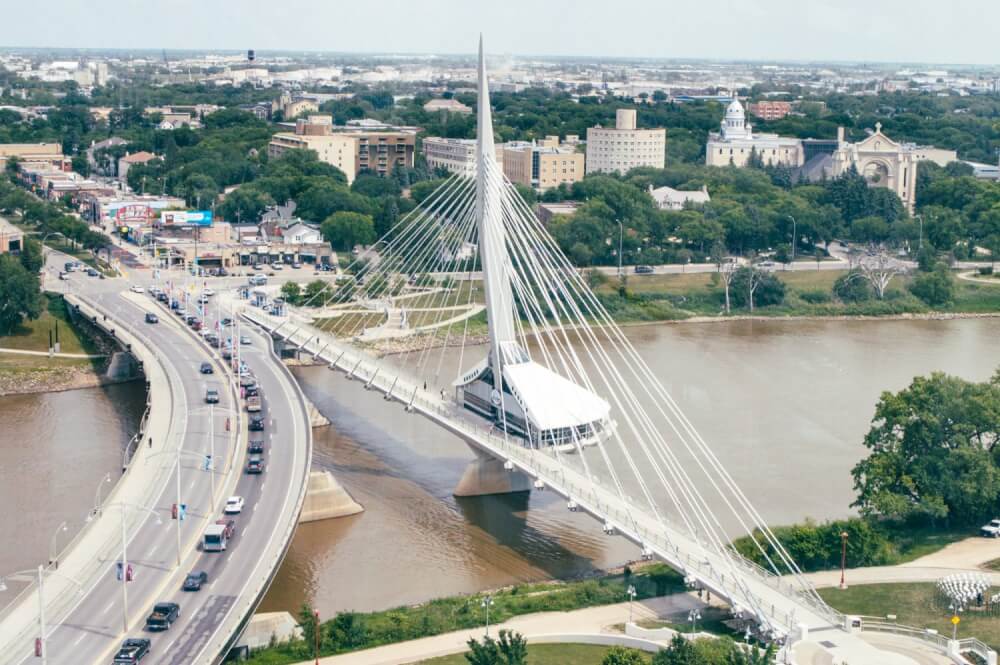 There's a ridiculous amount of things to do.
For me, the ideal city break combines cool, unique activities with the occasional opportunity to relax like a chill potato.
And when it comes to cool things to do in Winnipeg, 'spoiled for choice' is a cliched understatement.
In the span of a day, it's possible to soak in the waters of a relaxing Nordic spa, take a peek at the province's unique wildlife, visit museums that will (no joke) make you cry or eat until your belt buckle screams for mercy.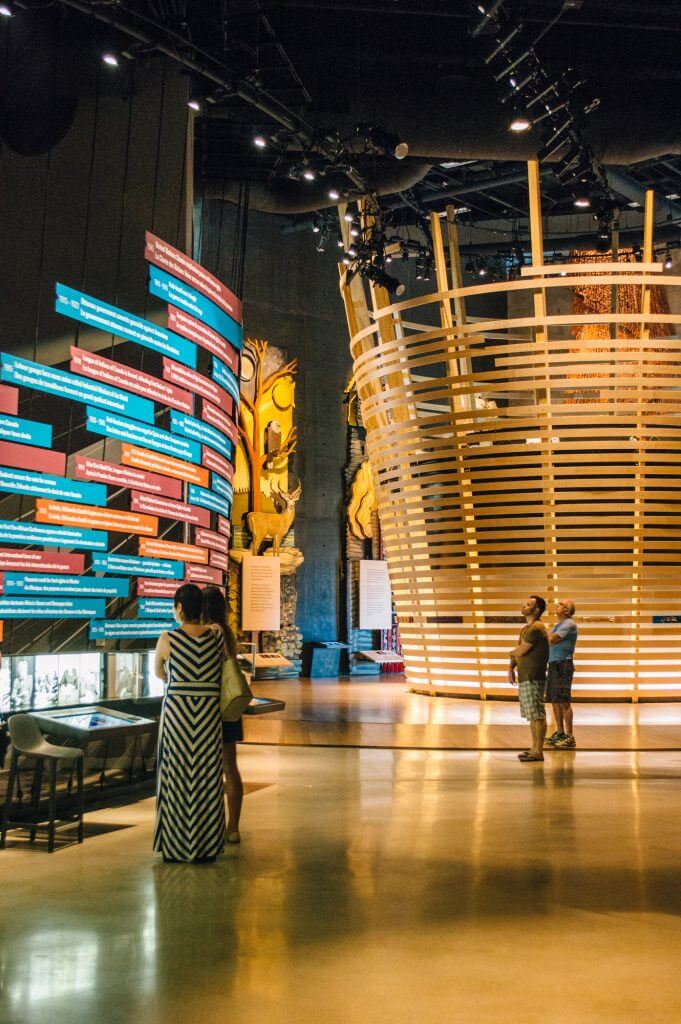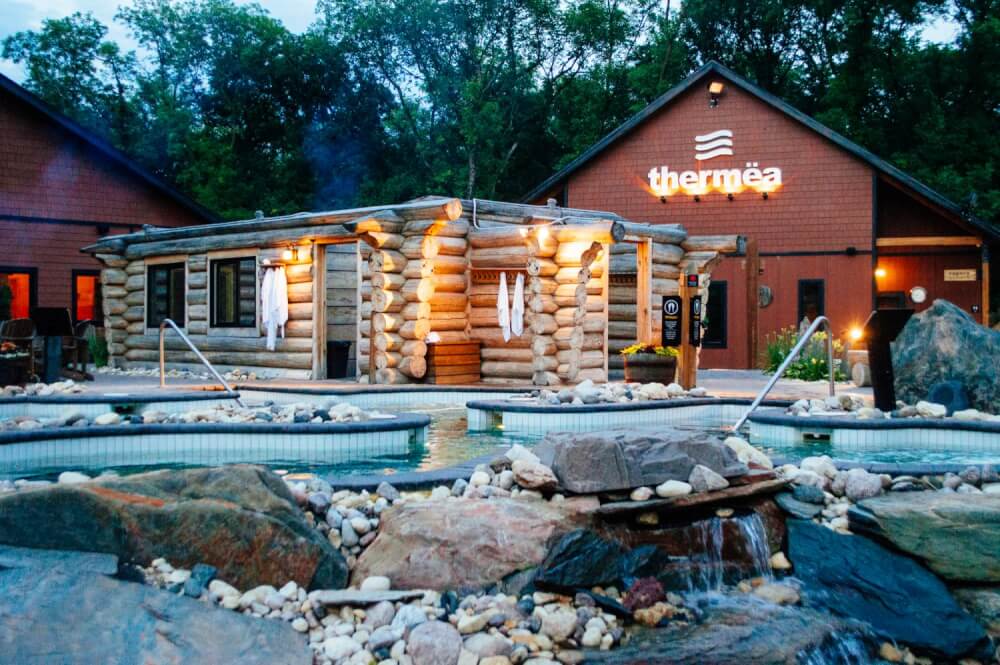 A few of the cool, unique stops during my 48 hour trip included…
The Canadian Museum for Human Rights: a destination in itself, and the only museum in the world entirely dedicated to human rights awareness. It's a truly powerful (and high tech) museum, housed in an incredibly designed building.
The Assiniboine Park and Zoo: the highlight of which was Journey to Churchill, which puts the spotlight on the impressive wildlife to be seen up in Northern Manitoba, ft. rescued polar bear orphans that would have otherwise been unable to survive in the wild. Also home to the International Polar Bear Conservation Centre.
Thermëa: A brilliantly Canadian twist on a Nordic spa. Beautiful grounds, awesome facilities (including a hammock chill-out spot and fire pits for roasting your own smores! *faints*)
Saint Boniface: Crossing the Esplanade Riel (Winnipeg's photogenic main bridge), you'll be immersed in a fully French community, the largest Francophone community West of Quebec in fact. In Saint Boniface, you'll find a truly charming neighbourhood with cute shops and plenty of beautiful sights, like the Saint Boniface cathedral.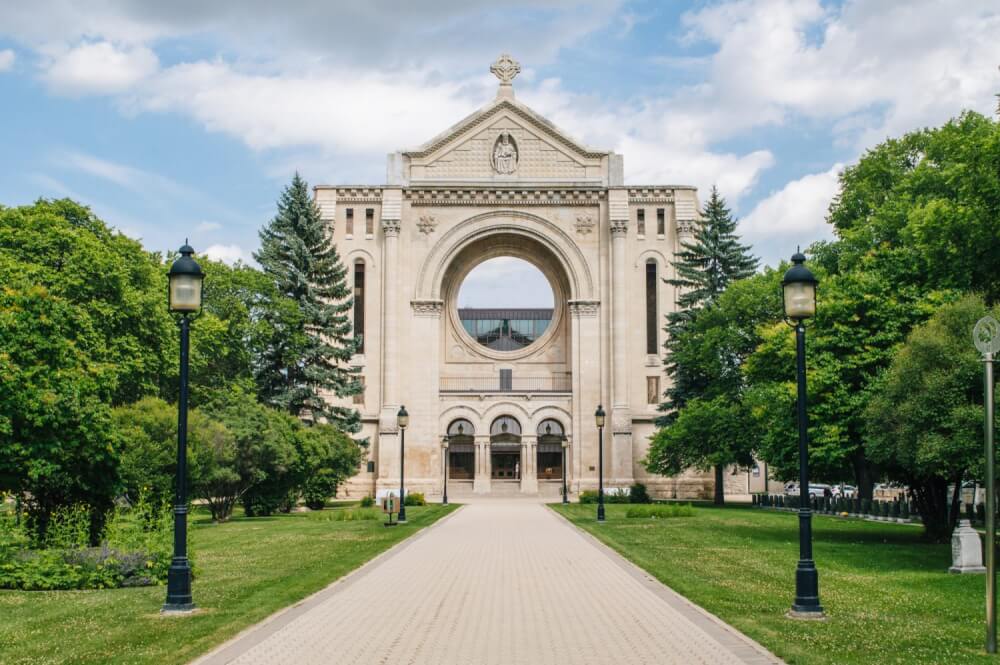 FYI: There's always cool events happening too. Click here for a list of big events and festivals in Winnipeg.
Winnipeg food scene? Absolutely booming.
Once upon a time, a friend I met while travelling raved that her favourite place in the world to eat was Winnipeg.
As a Canadian (who had ever known of Winnipeg as the butt of 'Winterpeg' jokes), I was surprised to say the least.
BUT, sure enough, Winnipeg's food scene is increasingly getting worldwide recognition. With lively new restaurants and inventive dishes popping up all over town, the city's reputation as "Canada's most overlooked food destination" is quickly catching on.
Especially with the city's diverse community, a wide variety of International cuisine is readily available to satisfy any craving. For a real treat though, I recommend digging into the goods at Feast Cafe Bistro, where Indigenous Canadian flavours take the forefront. There are no words to describe how tasty this place is!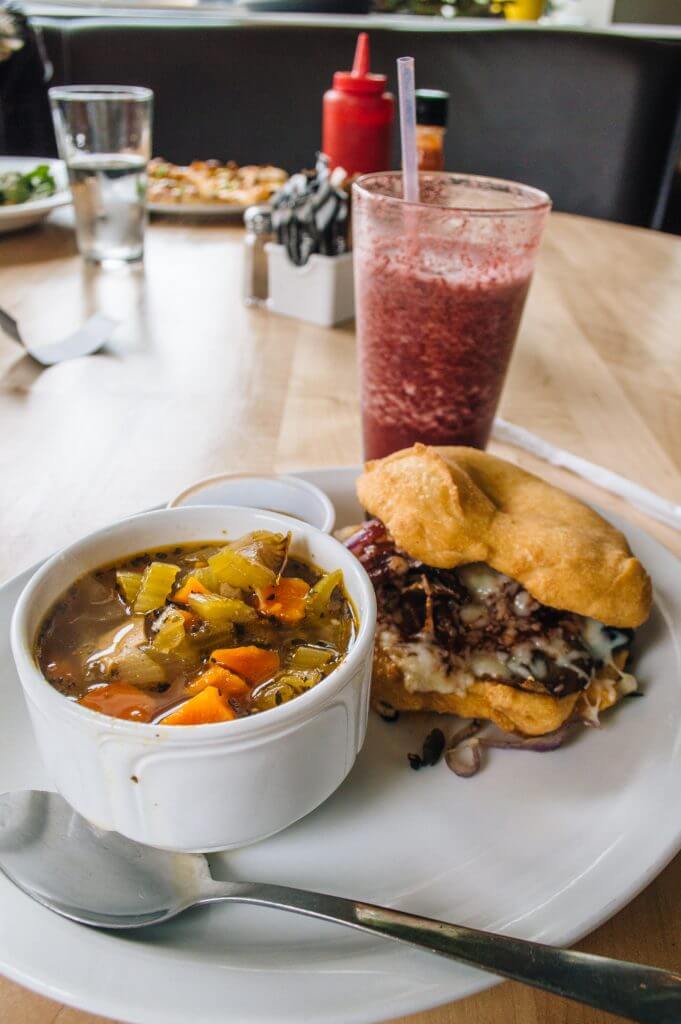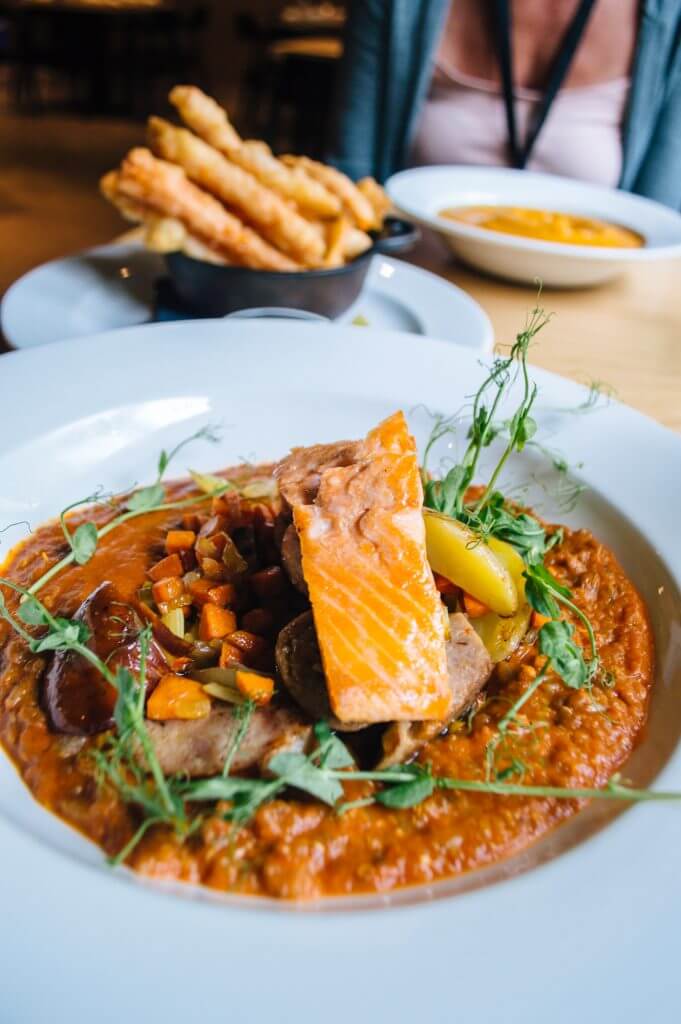 Last but not least, it's a fun city to explore and discover for yourself.
There's a certain charm to cities that have resisted the clutches of mass tourism. Those arriving in Winnipeg might assume (wrongfully) that it's like most big cities, wherein the downtown core is the place to be.
But, the truth is, where Winnipeg really shines is its unique set of neighbourhoods.
Forget attraction-hopping with a list of must-dos – one of the best things about Winnipeg is there's still enough mystery that you can uncover the coolest parts of the city for yourself. Besides bumming around cafes in the buzzing Exchange District and Saint Boniface, I also got the chance to tour through Winnipeg's West End to explore the 60+ murals that deck its dynamically diverse walls. Unexpectedly, it was here that I found some of the most interesting street art I've seen in recent memory, all oozing with unique stories and history.
And with plenty of neighbourhoods just like this, all steeped in character and unique charm, Winnipeg is ripe for exploration.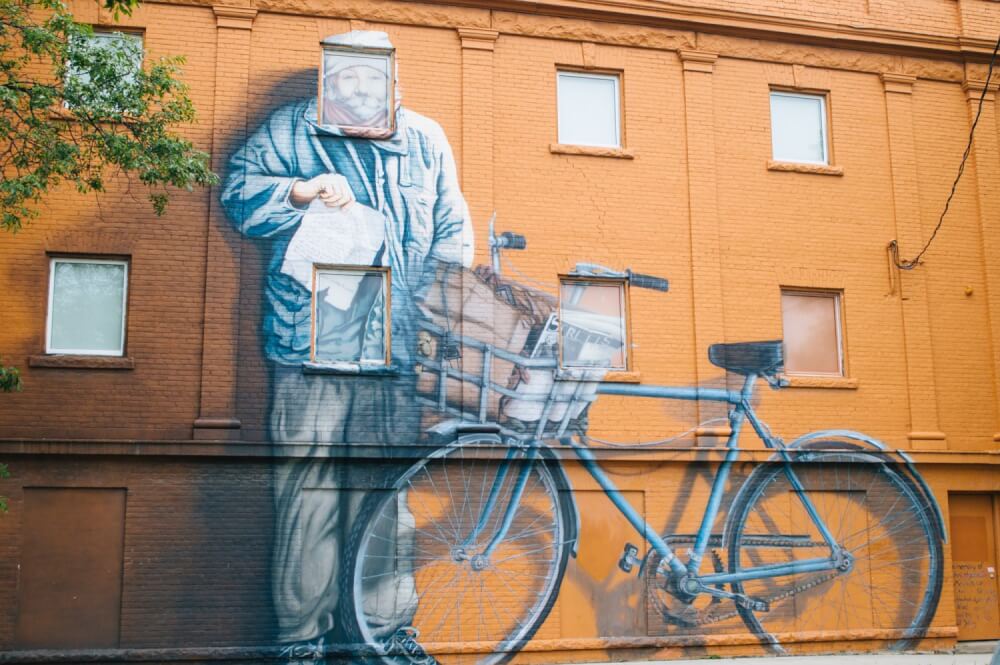 So, in sum, I have to say: there really is a unique energy in Winnipeg. And I can't lie, when I catch someone saying that there's nothing to do in the city, or that it's not worth stopping for, I get oddly defensive. Sure, Winnipeg often finds itself at the mercy of jokes (even among its self-deprecating population), but check it out for yourself, and I'm sure you'll see why it's such a worthwhile city break, despite its notoriously cold winters.
No doubt, I've left a bit of my heart in this surprising city, and I can't wait to find my way back someday. (If only just to eat until implosion).
So tell me, what's the most underrated city you've ever been to? Or what surprises you most about Winnipeg?! Let me know in the comments 🙂

---
Pin for later: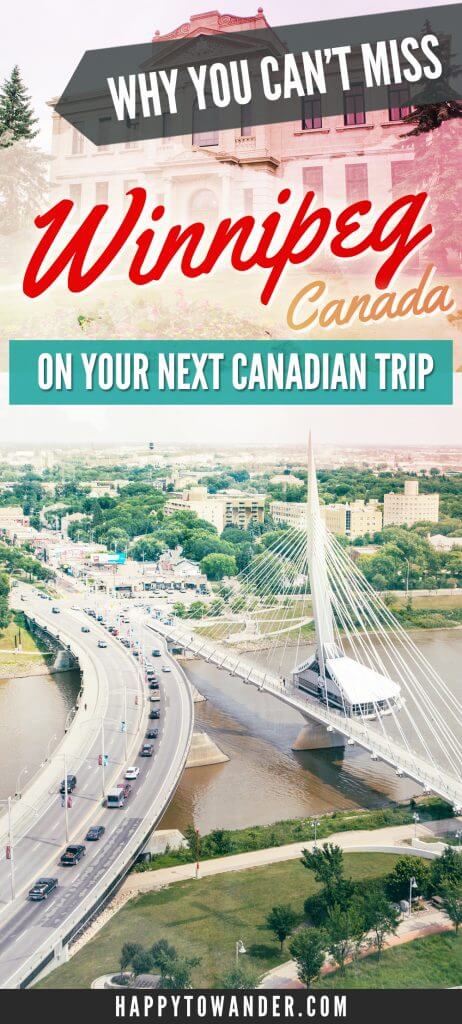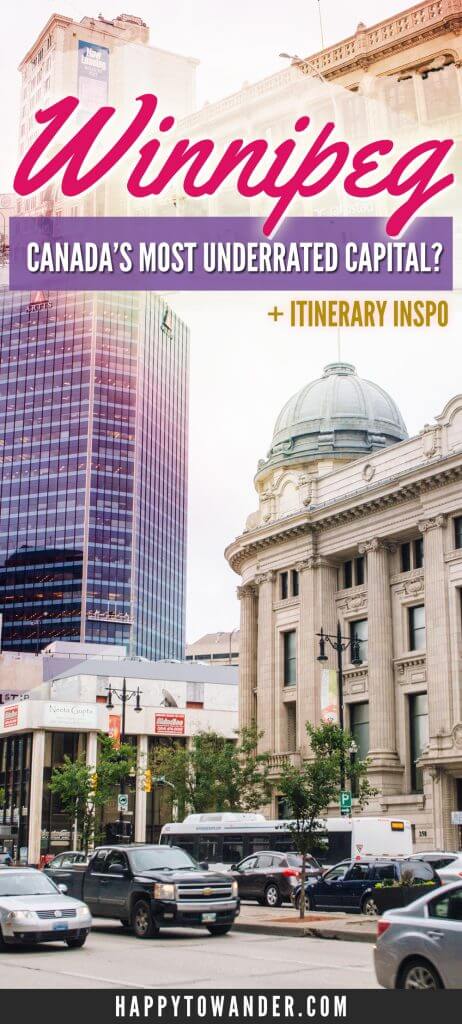 ---
A huge thanks to Tourism Winnipeg and Travel Manitoba for hosting me during my stay! All experiences, photos and opinions are my own 🙂
---
Watch my most popular YouTube video this week:
---