*FYI - this post may contain affiliate links, which means we earn a commission at no extra cost to you if you purchase from them. Also, as an Amazon Associate I earn from qualifying purchases. Check out our Privacy Policy and Disclosure. for more info.
I have to warn you now: you're about to fall in love.
Not with me. Although, I'd love if you did 😉 No, today the focus is on a beauty that is far more magical than mine. If you've ever wondered why travellers around the world are so obsessed with Canada, you're about to find out.
This past summer, I chugged across Canada by train, and finally got to see what the maple leaf buzz was about. From dazzling natural landscapes to the nicest people on Planet Earth, I say this in the least biased way possible, but Canada has it going on. And the highlight of my cross-Canada jaunt? Hands down, Banff National Park, which I road tripped through with my parents.
So, allow me this wistful throwback to a summer weekend well spent, and enjoy these stunning photos of Banff National Park.
TELL ME IN THE COMMENTS: What other spots in Canada should I visit? I always love seeing more of my own country!
Moraine Lake
One of the highlights of Banff National Park is its incredible collection of turquoise blue lakes, all framed by the beauty of rugged mountains and lush green trees. My favourite among these lakes is Moraine Lake, which easily wins the award for "most Photoshopped-looking non-Photoshopped place in the world". Here's why: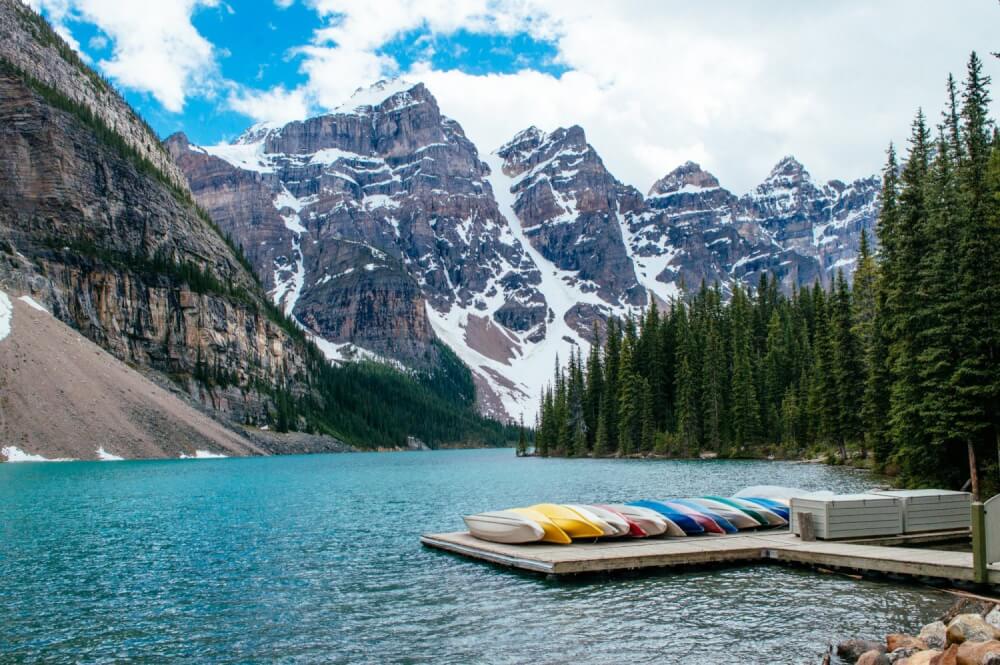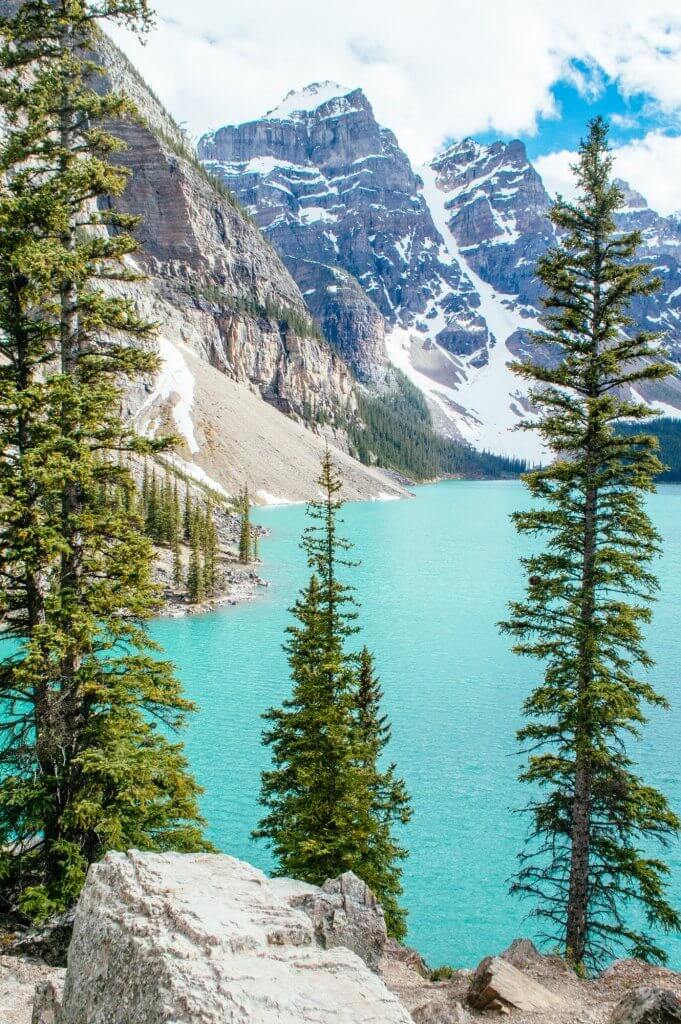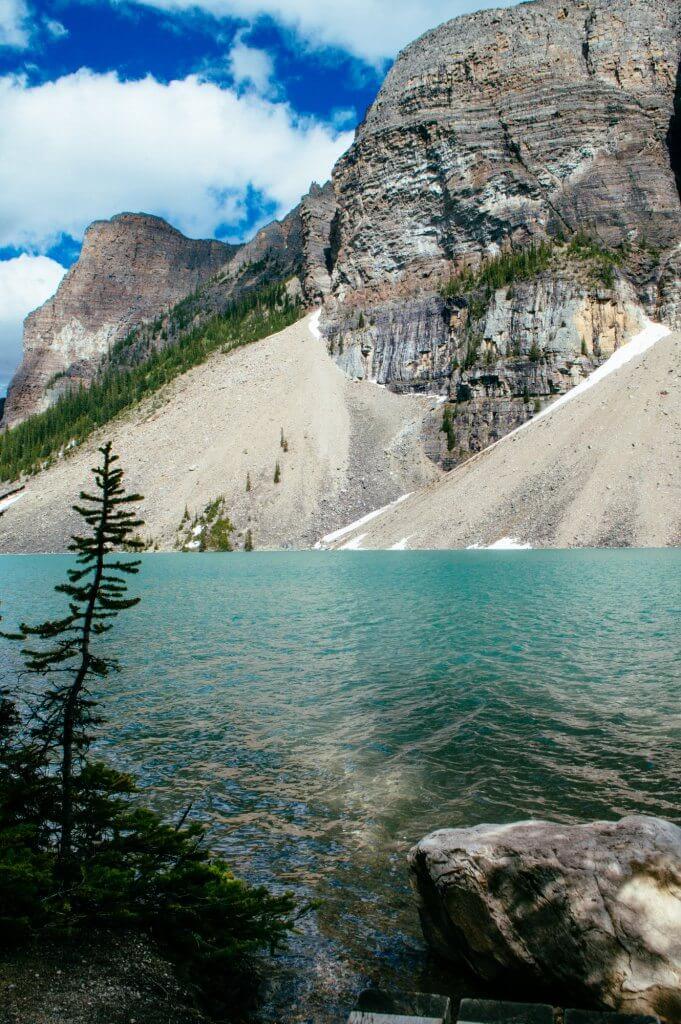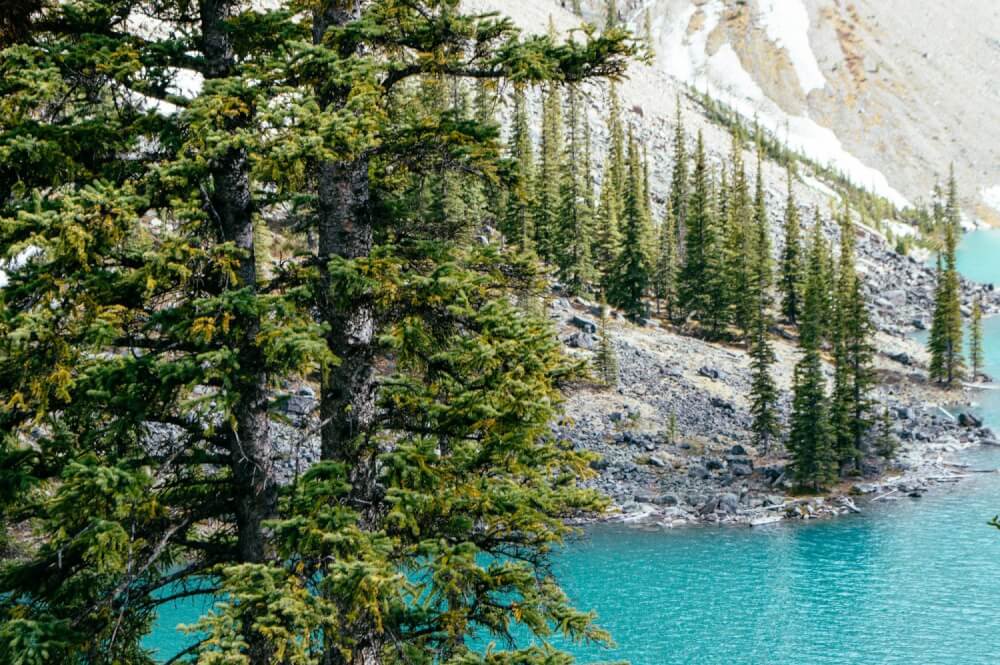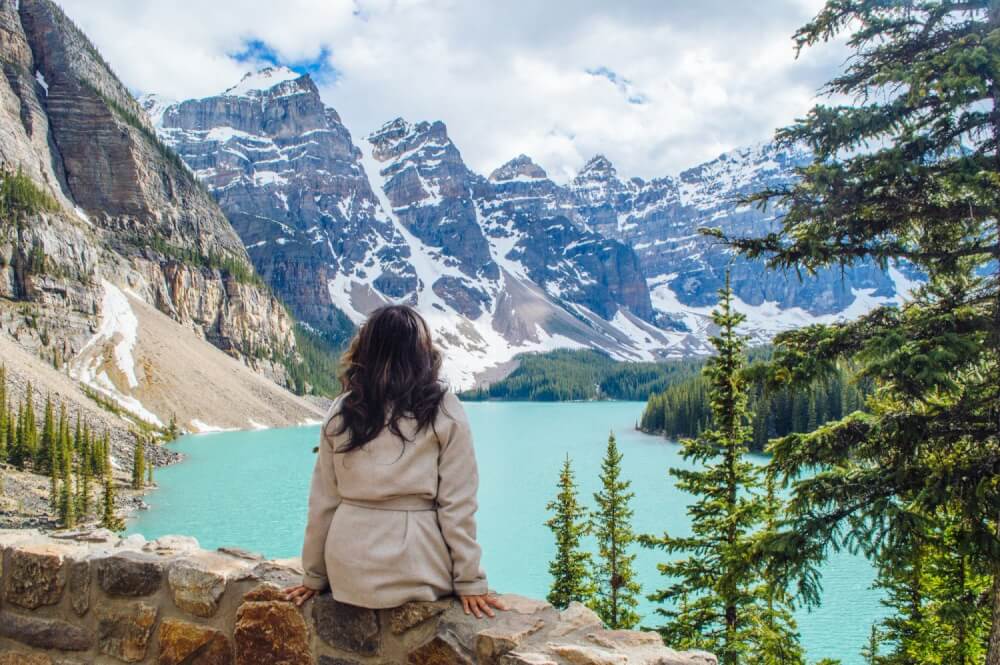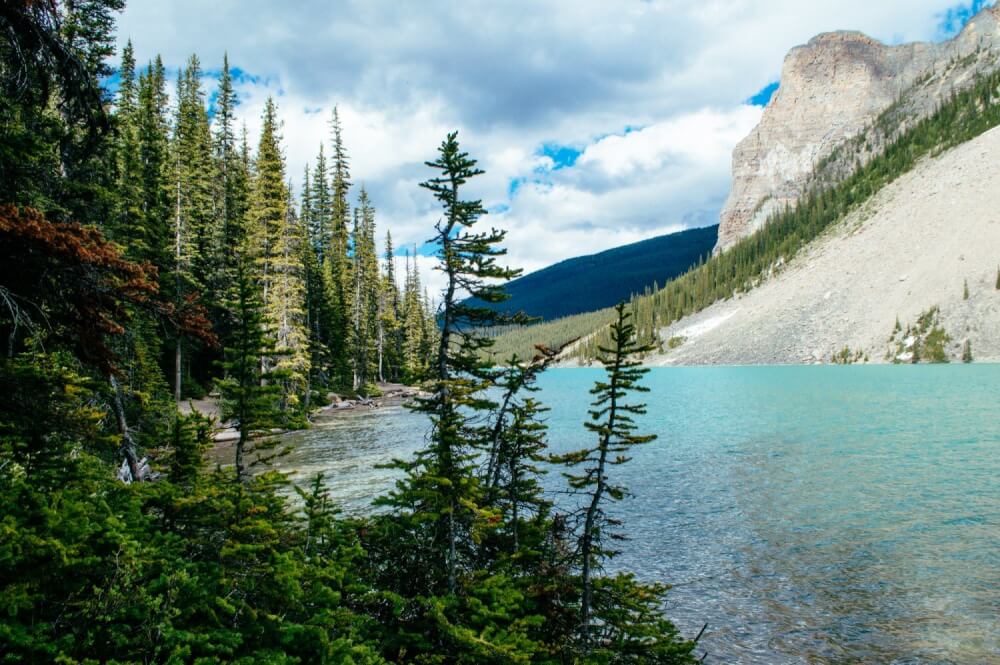 Lake Louise
A short drive from Moraine Lake is the equally stunning Lake Louise. One of my earliest memories was visiting this lake as a child, at which point my tiny brain literally couldn't comprehend its colour. Getting to see it again was just as mindblowing, and all the better because it was here that I got to surprise my dad with the hotel room of his dreams.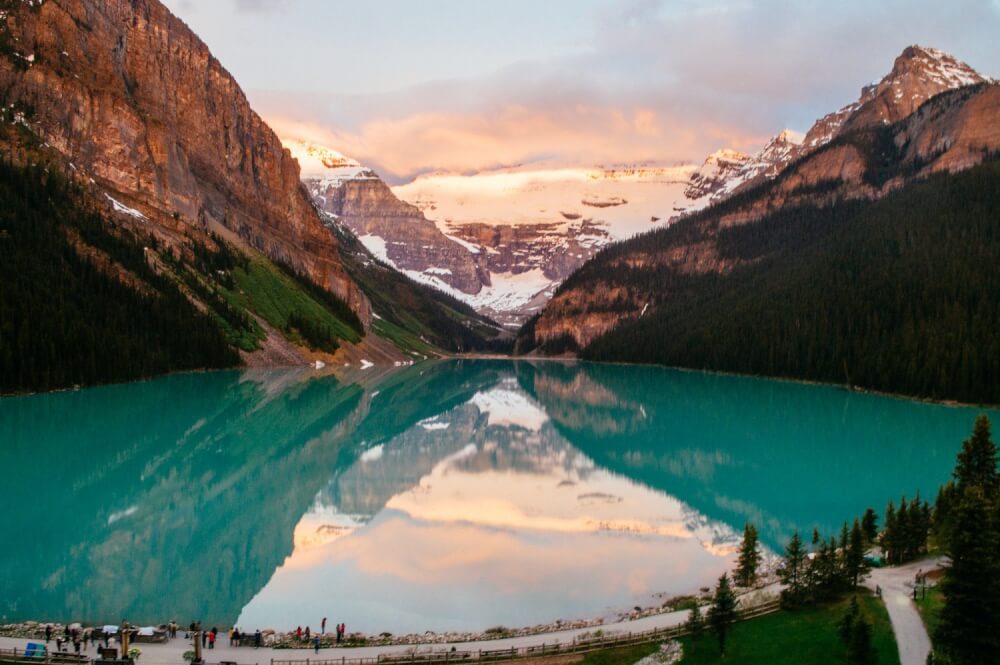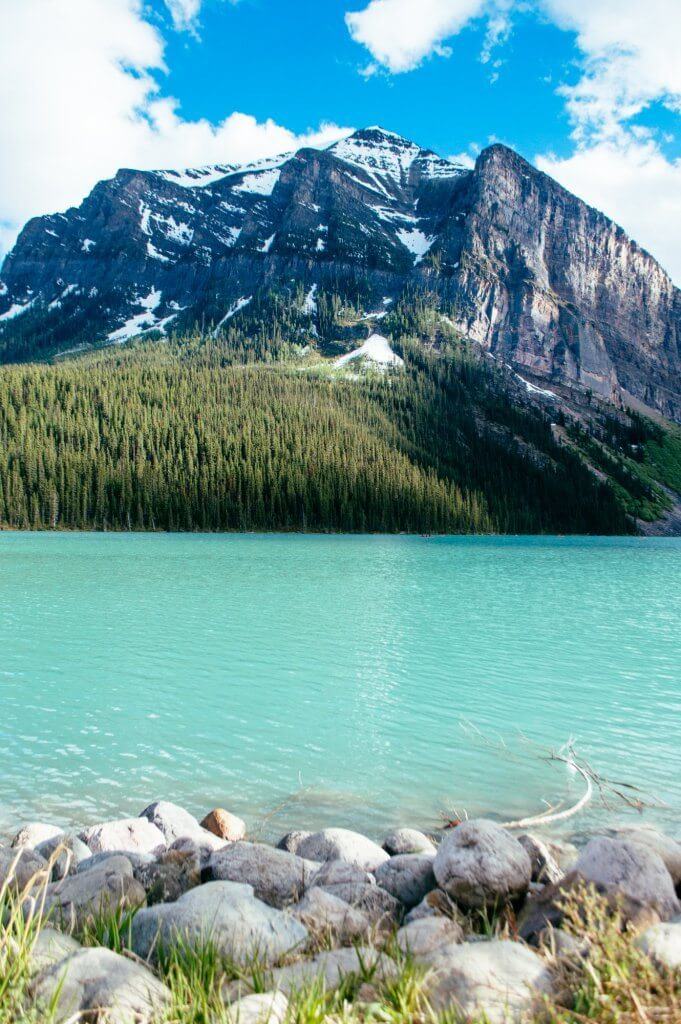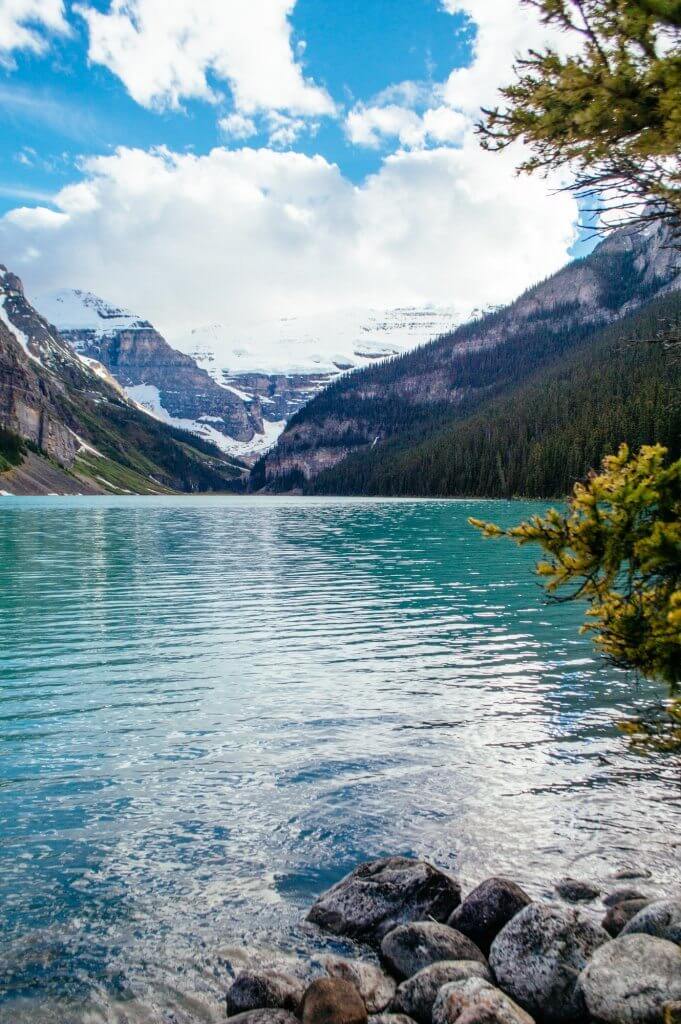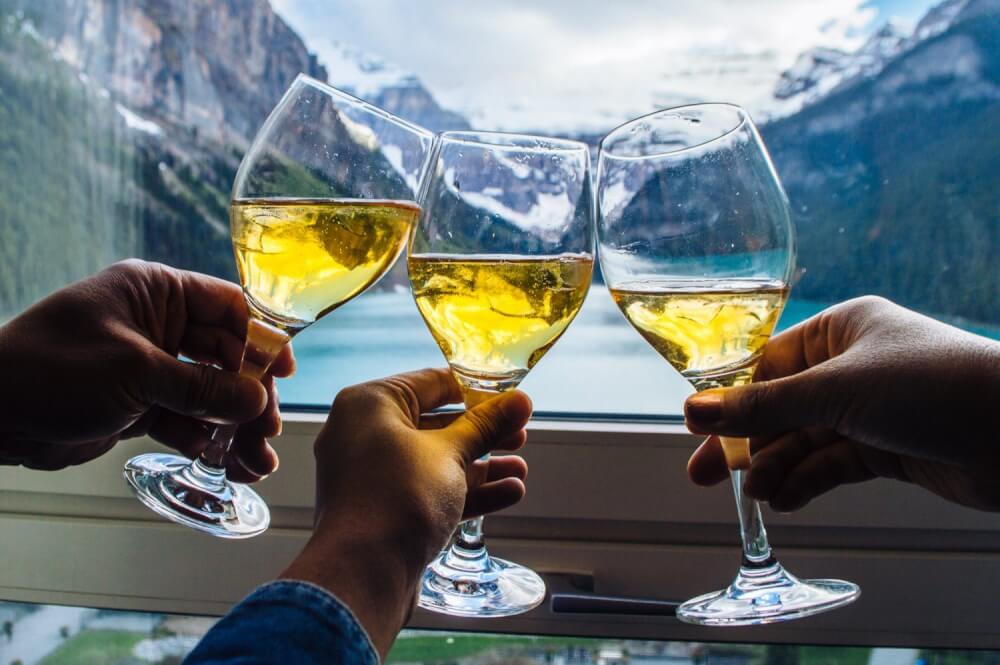 Peyto Lake
Can you believe it only took 15 minutes to walk to this view?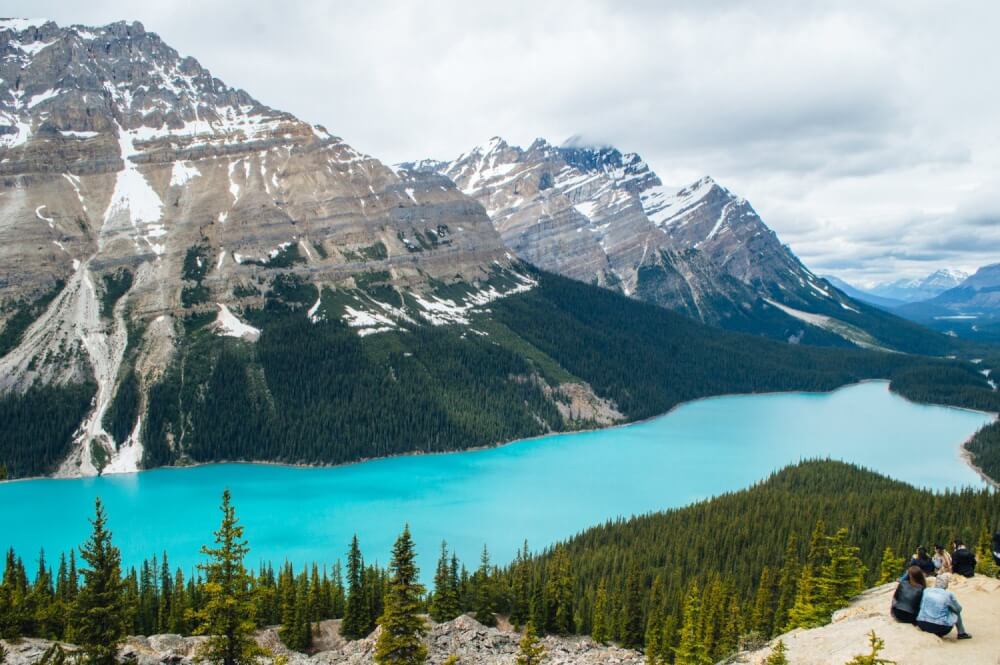 Bow Lake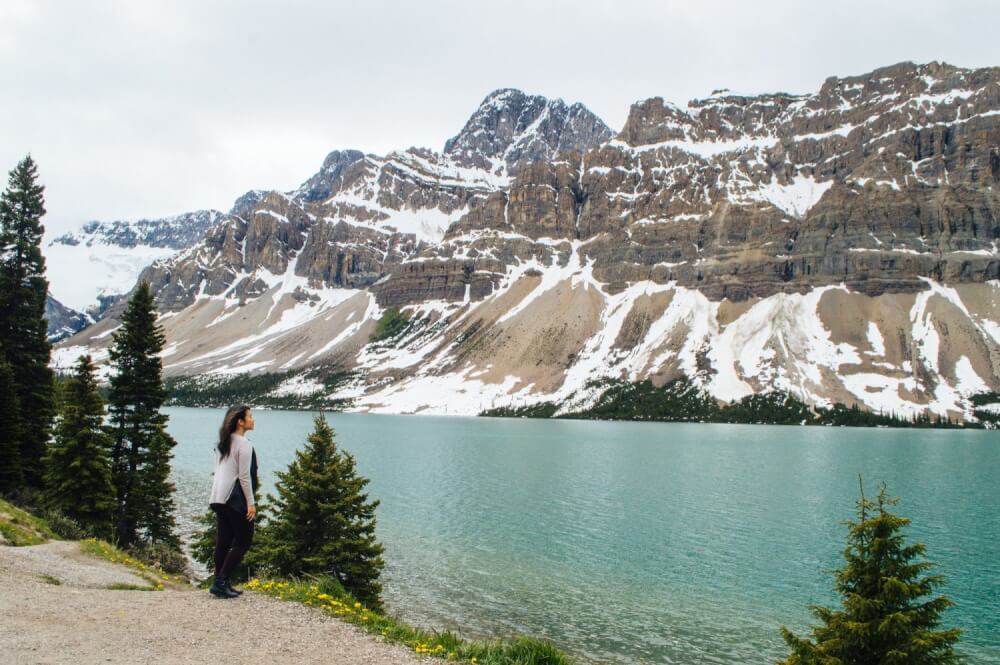 Onwards to Jasper National Park…
After spending the night in Banff, we continued our drive to Jasper National Park. This road trip is seriously one of the most stunning in the world (click here for a video about it), passing glaciers, waterfalls and abundant wildlife along the way. Fancy driving through scenes like this?: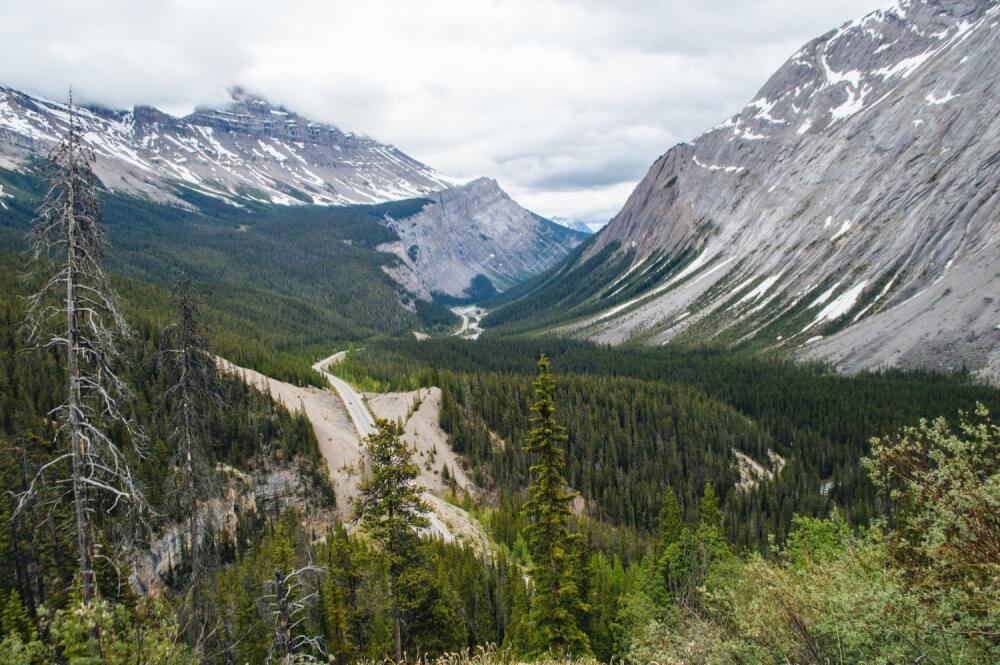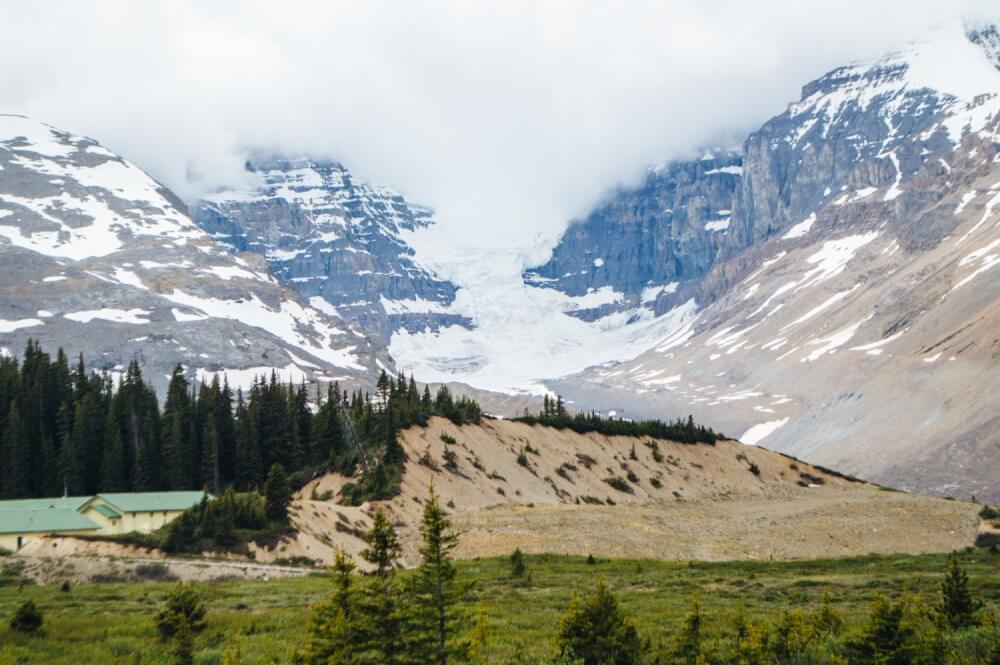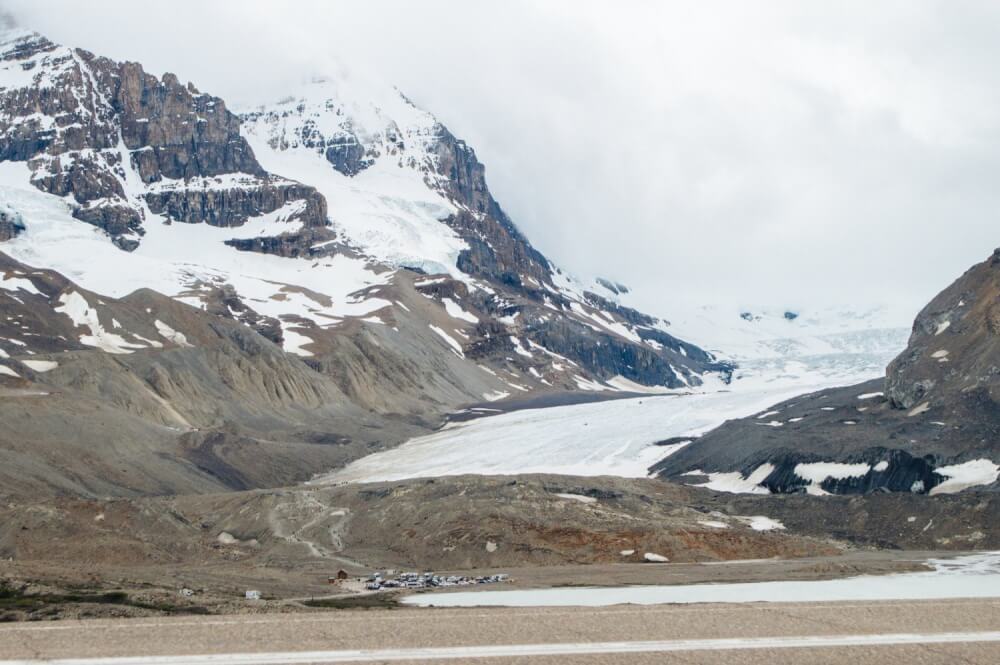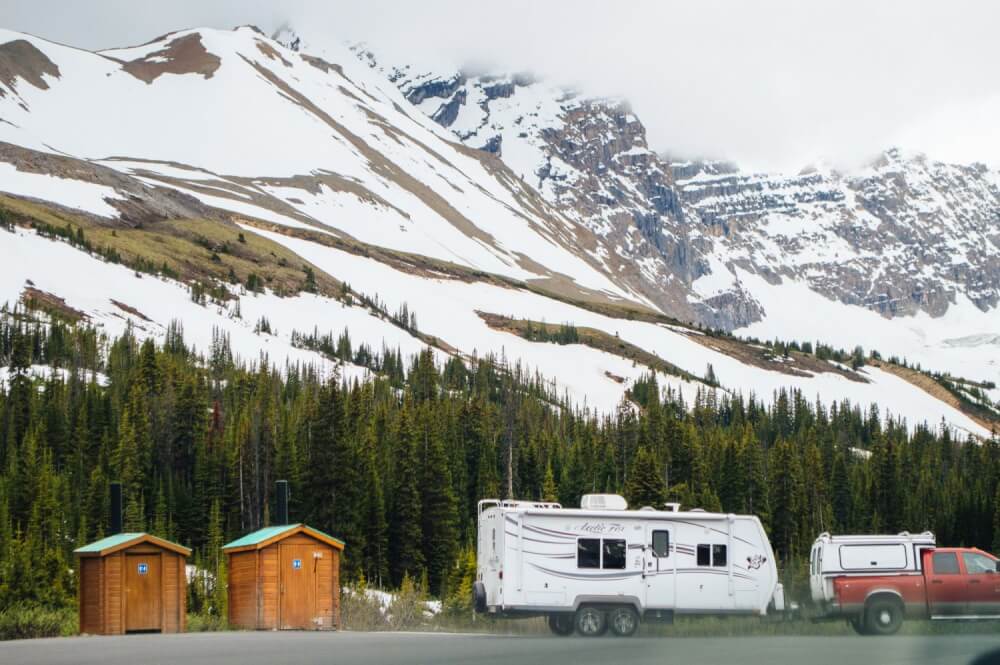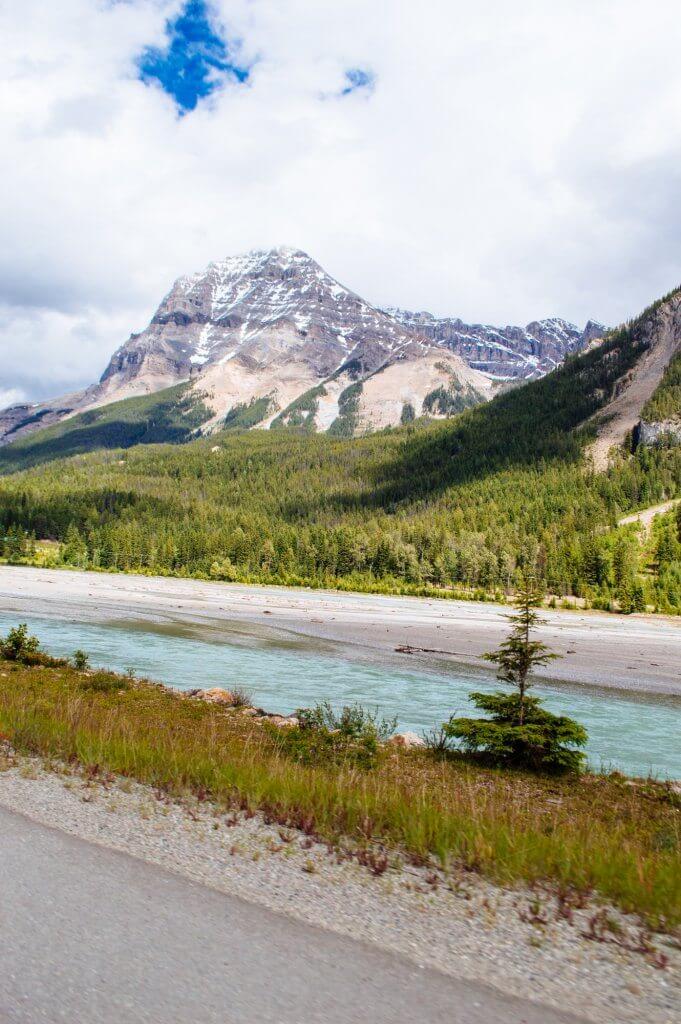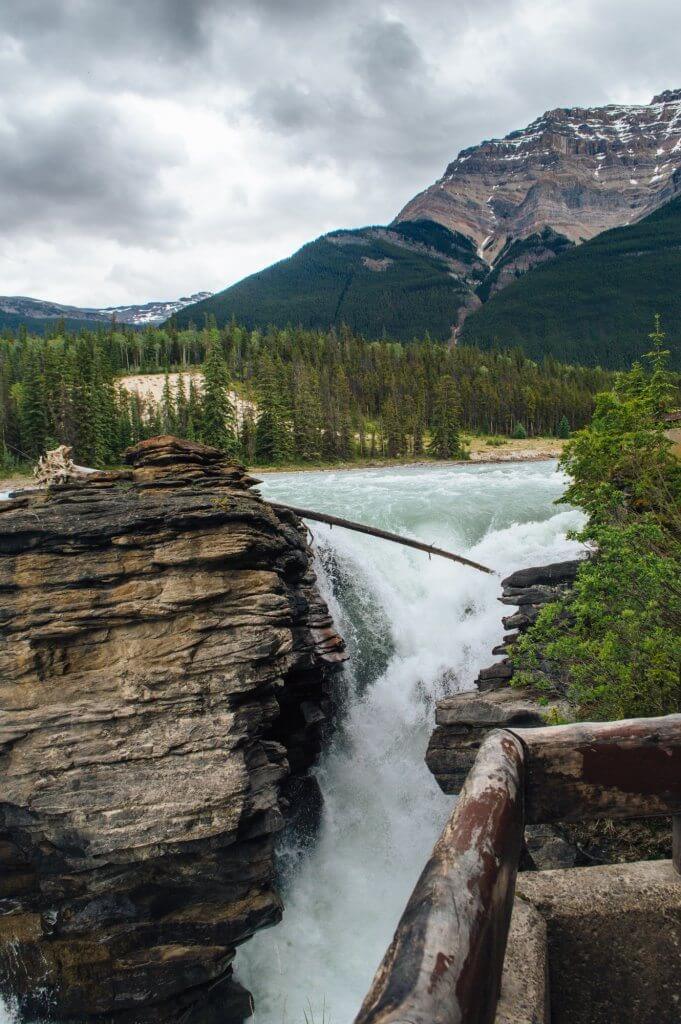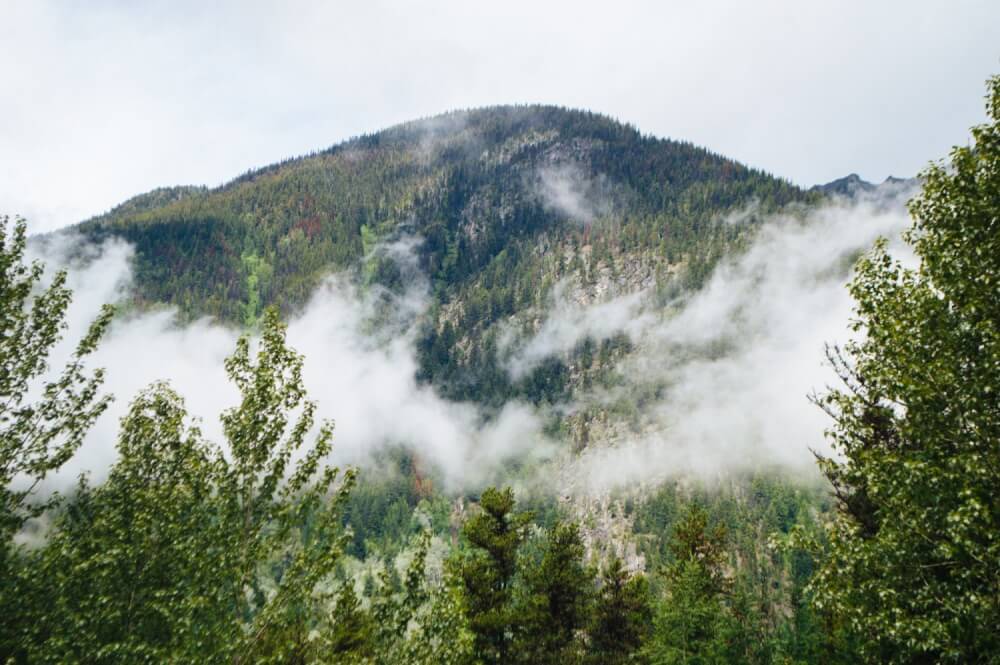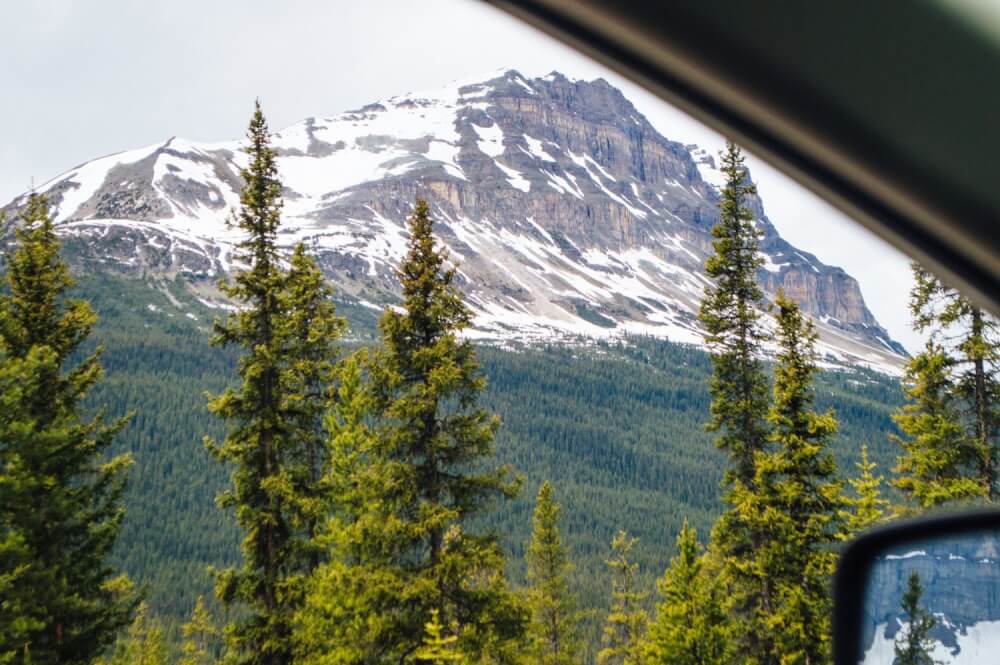 Alberta, you're one good looking province.
… let's get married? Just joking. *cough* sort of.\