*FYI - this post may contain affiliate links, which means we earn a commission at no extra cost to you if you purchase from them. Also, as an Amazon Associate I earn from qualifying purchases. Check out our Privacy Policy and Disclosure. for more info.
Back in my high school days, I remember our Social Studies teacher made us memorize maps.
It was a peculiar thing to do in a History class, but nonetheless, once every few months, we'd be tested on our knowledge of geography – facing blank maps on the table, with a simple task to complete: label each country with its name. Our first of such tests was Europe, and I remember (being the studious keener that I was), I committed to learning the entire European map through games on the Internet.
Repeatedly playing a matching game I found online, I became well-versed in the basics. I could identify the big chunks of land: France, England, Spain… Eventually, I nailed Eastern Europe too.
But, one tiny country kept ruining my perfect score: a weird one that I swear was made up. This little dot on the map was known as Liechtenstein.
For some of you, this name might ring absolutely no bells. At least for me, it wasn't until this test that I heard its name, and even after that, I essentially forgot about it until I moved to be 3 hours away. But, if you zoom in on Google Maps (like, really far in), you'll see its name bold and proud: Liechtenstein, one of a few dozen microstates in the world defined by their sovereign status and small population/land area. Wedged between Switzerland and Austria, this little country spans only 160 km2. It is so small in fact that it was once accidentally invaded by Swiss troops after they got lost in a storm. So, in simple terms: Liechtenstein is not a big place, and certainly one infrequently mentioned in mainstream travel outlets.
… it's funny to think, 5 years later, that I would not only be visiting Liechtenstein (the bane of my 11th grade self's existence), but I would completely fall in love with it.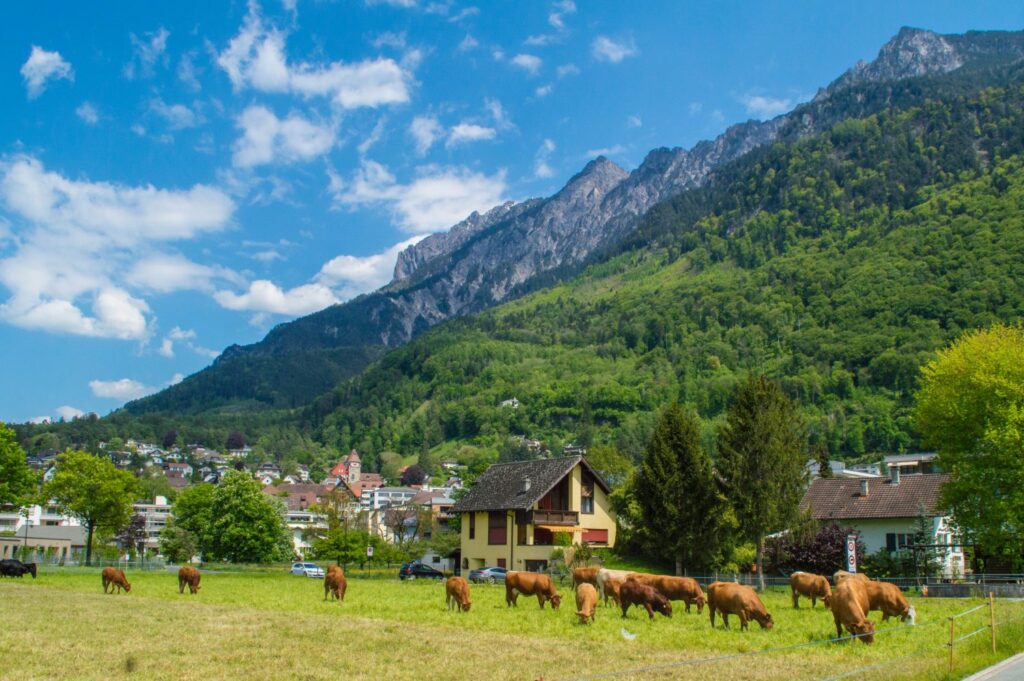 Paired with a trip to Lucerne, my boyfriend and I visited Liechtenstein last month. While I've always been a fan of big cities and typical 'bucket list' destinations, there was something distinctly appealing about Liechtenstein,, a place that nobody I knew had ever visited. It felt like I had free reign to discover and experience it for myself, with zero expectations of what I'd see. A lot of Liechtenstein's tourism comes from skiiers and hikers, and well, it being May (and with our limited time), neither were feasible options, which meant it was time to see what else Liechtenstein had to offer. We wanted to dig beyond the novelty of 'being in Liechtenstein' to get the full microstate experience!
We arrived in the early evening, just as the sun was coming down. Liechtenstein faces westwards, which means the entire country is bathed in the rays of golden hour every night. We arrived just in time to witness this, and from the top of Triesenberg, Liechtenstein's largest municipality, we watched the most glorious sunset, which glowed with the colours of cotton candy. As we nestled into the cool strands of grass, admiring the view, I had to admit: this was not a bad start to our visit at all… well done, Liechtenstein.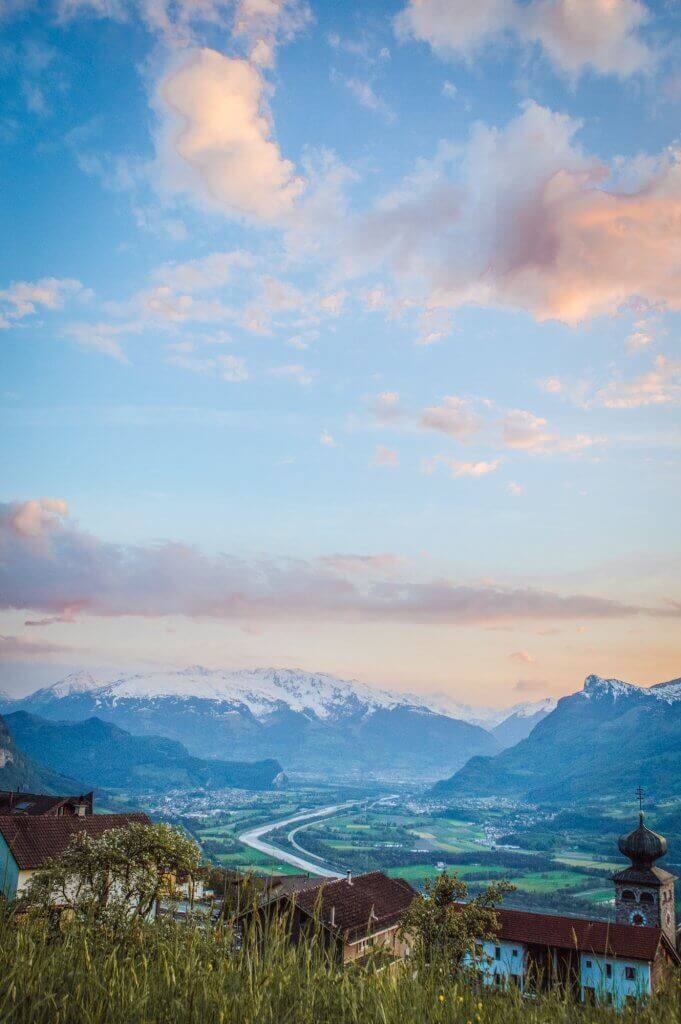 After the pretty colours faded and the cold set in, we drove a few short minutes to Hotel Oberland, a cute, rustic and oh-so-charming hotel with a mountain lodge aesthetic, perched high above Liechtenstein in Triesenberg. Having been on the road, we were starving, but were a bit concerned about food options, as we had seen very few restaurants on our drive up. One of the downsides of being a tiny country I suppose! Hopeful for a local's perspective, we asked the hotel receptionist about nearby food options.
Hesitant, he laughed a little nervously. "There iiiis one just a few minutes away…" he said before trailing off.
"But um… hang on… I need to just give them a call because sometimes they are not open this late. Not many guests," he added with a laugh.
A restaurant that often closed because nobody came to eat? My big city heart was turned to mush.
After a quick call, we were assured that the restaurant would stay open for us and so we quickly dropped off our bags and enjoyed a delicious, warm meal at Restaurant Kainer. I inhaled a cheesy pasta dish served with apple sauce, while the boyfriend went more International with a creamy Thai curry. Mmm Guten Appetit!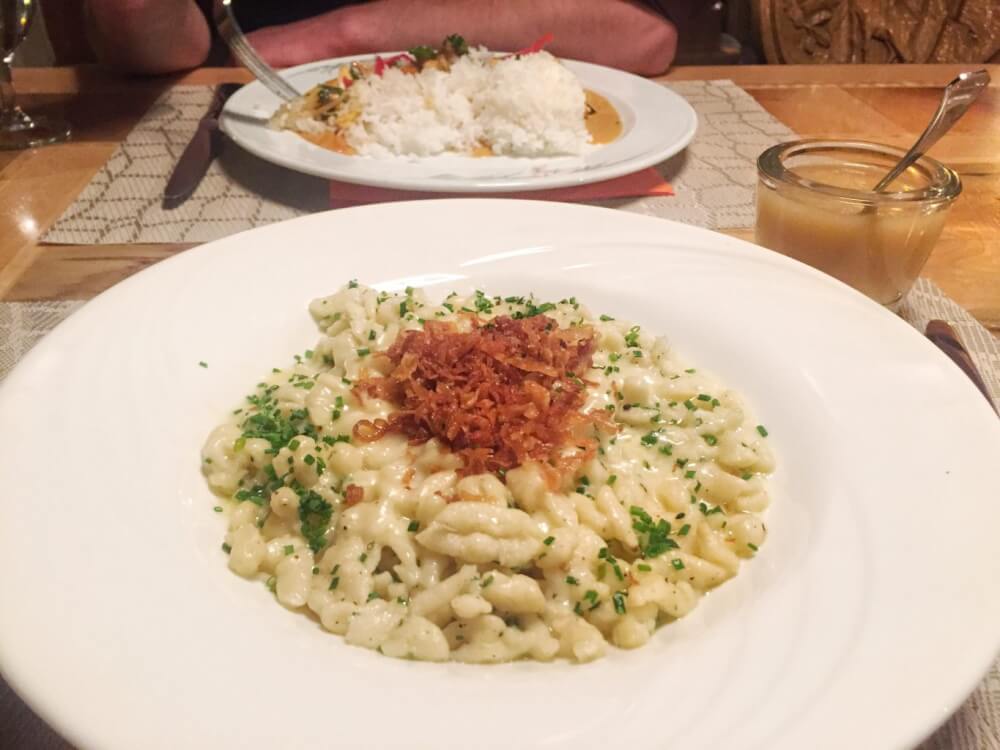 The next morning, we anticipated an early start because of our extensive to-do list. Little did we know, we'd receive a wake up call from the local church tower bells. It was nice, melodic and peaceful at first, but as we relaxed in the room and got ready, we realized the bells were… really, abnormally frequent, I'm talking every-15-minutes frequent, with a special extended ring at the top of each hour. Oddly, they would toll at random times too (9:20am to be precise… I checked!)
Okay, so lesson learned: Liechtenstein is a big fan of bells.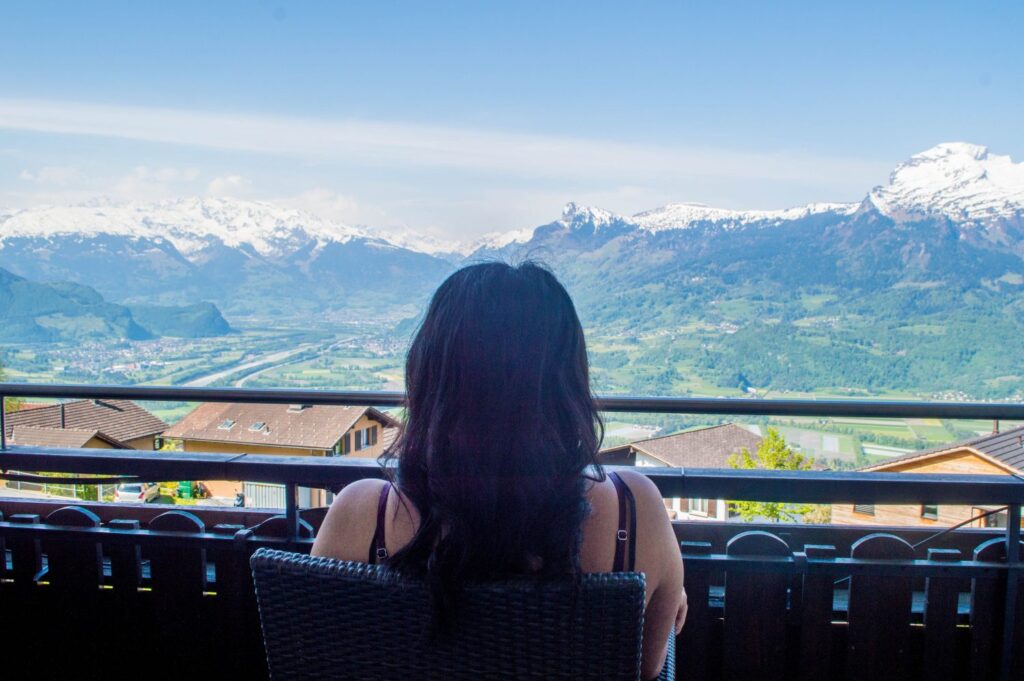 Laughing off the randomly sporadic bell tolling, we headed downstairs for a breakfast of cereal, baked goods, cold cuts and cheese, preparing ourselves for a whirlwind tour of the entire country. It's not often that you're able to cover one end of a country to another in a mere day, but we were determined to get it done!
We took a quick drive down to Liechtenstein's capital and were there within 10 minutes. The beauty of this country's small size is how easy it is to get from place to place. Bus service (though we didn't need it) seemed frequent and convenient, with stops all throughout the country, and even over to Switzerland.
After the short, scenic drive, we arrived in Vaduz, where I was genuinely surprised by what I saw. In my head, I had images of a classic small town, with timbered houses hugging cobblestoned paths, similar to the postcard-esque villages of Austria and Switzerland. To my surprise, Vaduz wasn't like that at all. As it turns out, the capital of Liechtenstein is rather glossy, clean and modern. As we stepped into the Tourist Information Centre (housed in a pristine wood/glass building), I got the feeling that this country would be very different from what I imagined. Armed with 24h Museum and Adventure passes, it became our mission to find out what exactly the real Liechtenstein was all about.
… but first, we got our souvenir passport stamps (available at the info centre). We were in the 6th smallest country in the world after all, so why not?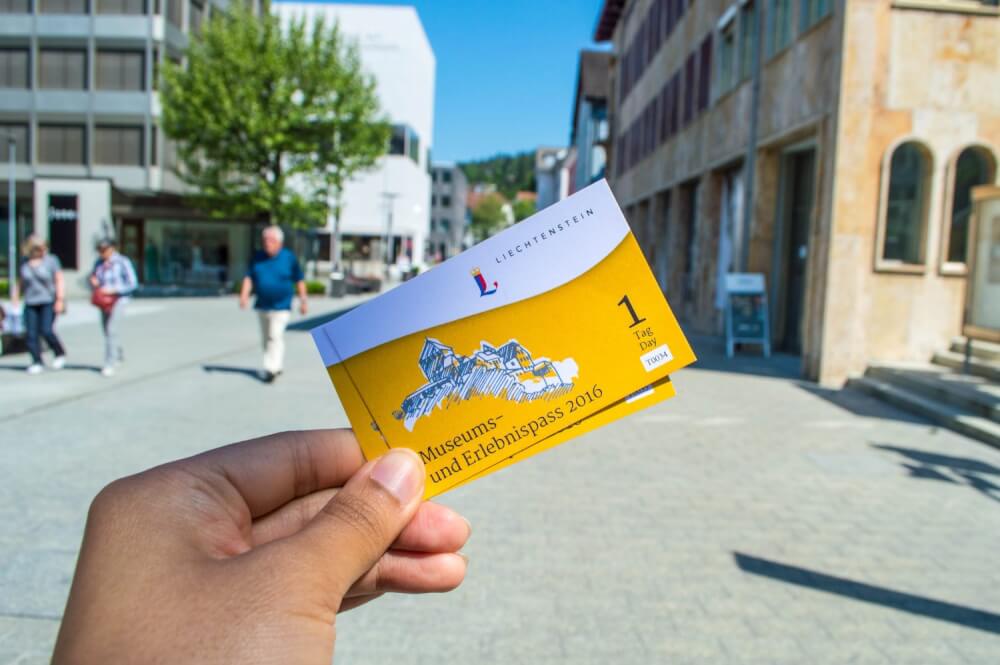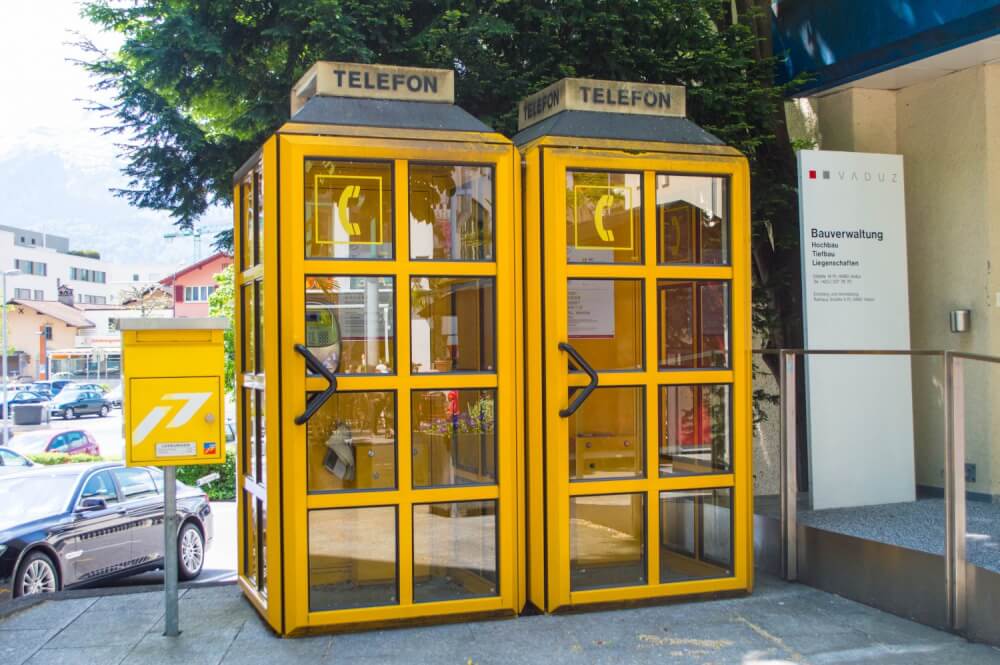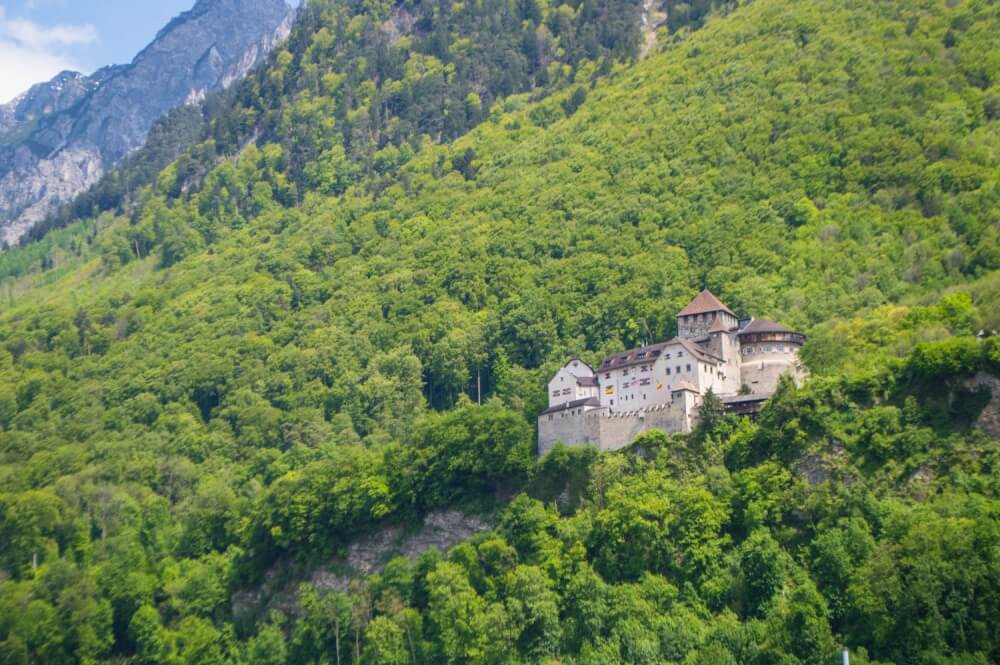 Despite its small size, Vaduz has a great deal of museums and cultural offerings. For several hours, we treated the capital as our playground, hopping from place to place, museum passes in hand. We began at the Kunstmuseum, with its big collection of contemporary and modern art, then moved on to the smaller and much more modest Stamp Museum (yes, this exists!). I loved the randomness and obscurity of this museum, which was small but had endless displays of stamps tucked into drawers and pull-out frames. Not being a stamp collector myself, spending a short time here was enough (plus it's free), buuut as a nerdy admission, I did find myself super invested in the "how stamps are made" documentary playing on a loop in the background.
The rest of our time in Vaduz was spent visiting the surprisingly large Liechtenstein National Museum, ogling the shiny artifacts at the Treasure Chamber and then, my favourite: riding an adorable little tourist train through the city. Quite the packed itinerary, wouldn't you say?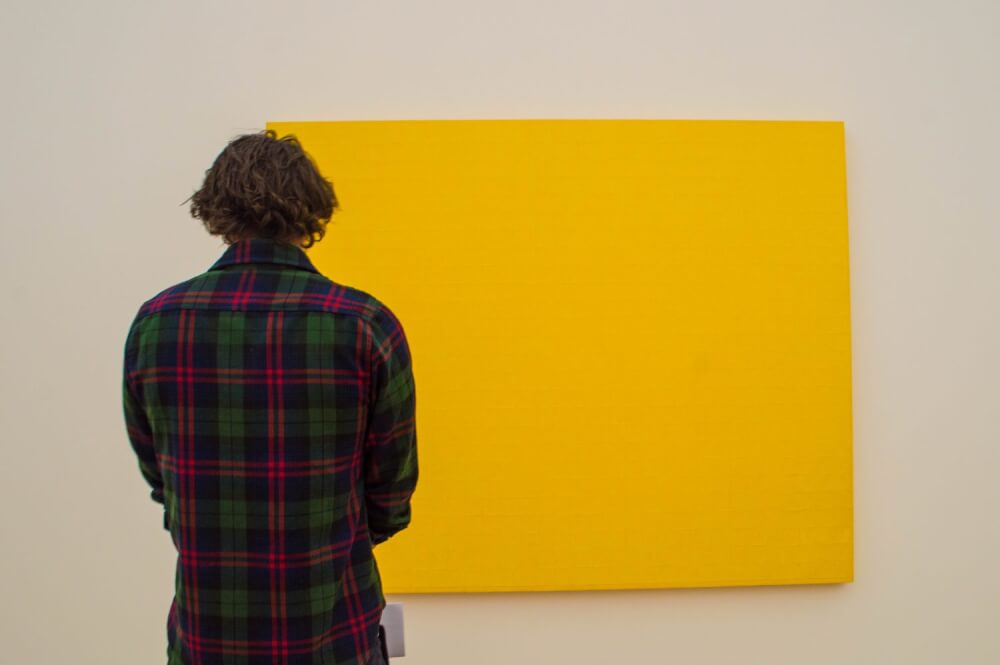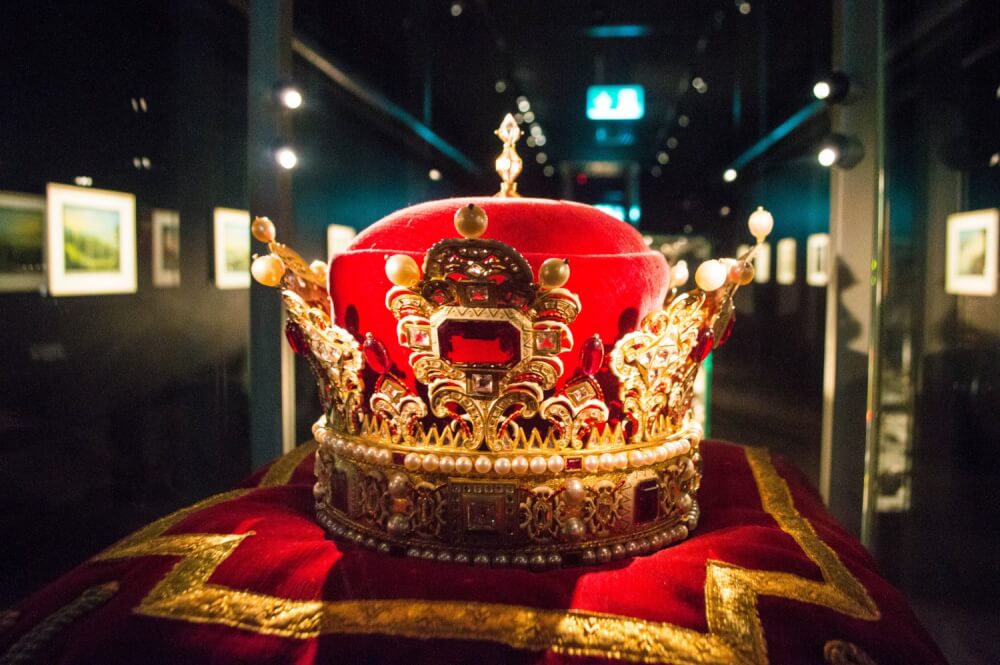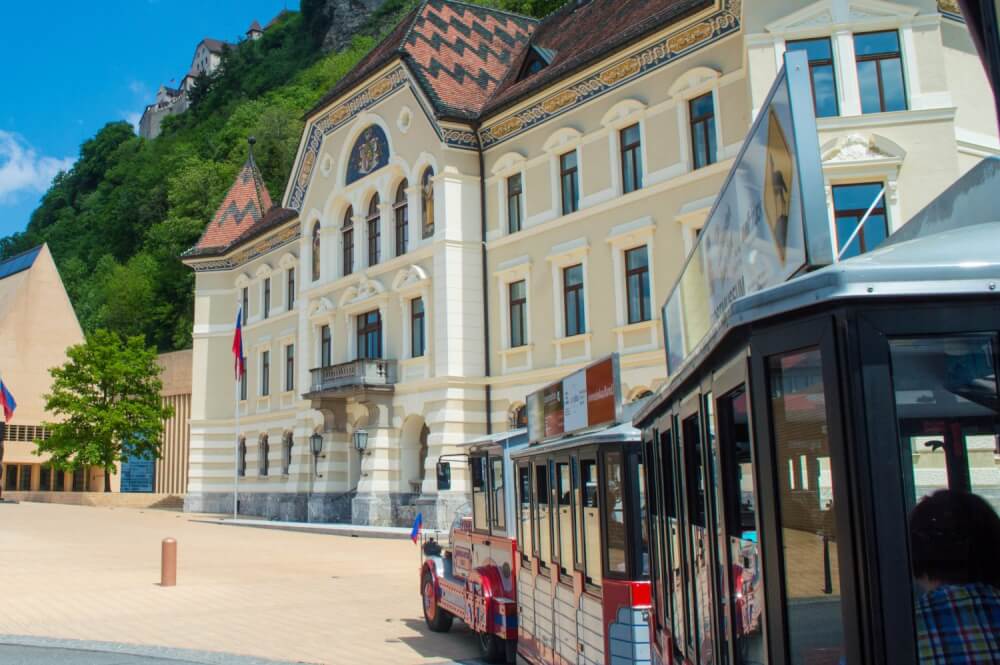 Besides this cheesy bit of fun on the train, one of the things that struck me most about Liechtenstein was how untouristic it seemed. Outside of Vaduz, there were no other tourists, no tour operators hounding you for attention, no indication really of Lichtenstein's tourism industry. It felt like full immersion, a more authentic-feeling travel experience that I haven't felt in a very long time. As we walked around, especially outside of Vaduz, we admittedly got a lot of perplexed looks, almost as if to say, "what are you doing here?" but that's exactly what I liked about it.
Unlike some larger tourist havens, nothing felt too glossy or overdone. Workers and volunteers at the museums were warm and genuine. There was just something so cute about it all. I adored the little details, the random pieces of art, even the very confused looks on people's faces as we paraded lesser-visited cities like Schaan and Balzers.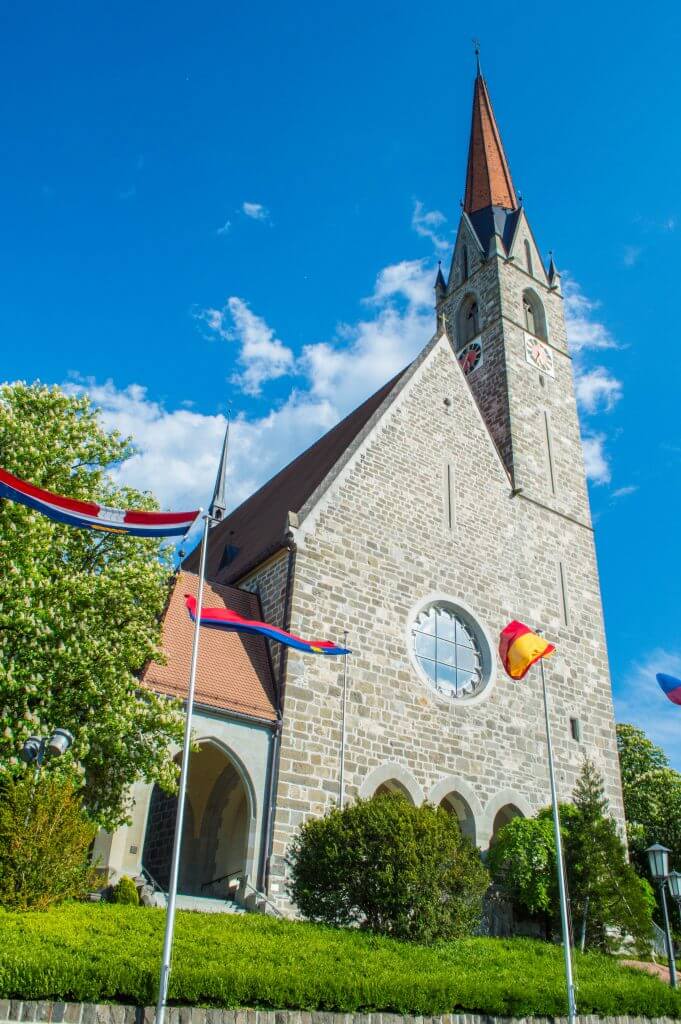 We treated our tourist pass book as a little guide through the country, driving from activity to activity, keen on getting a feel for everything. The only shame was that a lot of attractions happened to be closed (since it was Sunday) or were not yet open for the season (several of which we missed by less than a few weeks!). For a country this small, things can't afford to be open all the time in the off-season, as is typical in bigger touristy cities. Still, we had plenty to keep us occupied, as we breezed through the many museums of Vaduz, and drove through the country from one side to the next. We even tried to watch a movie at the local cinema (included in the Adventure Pass) but showing times were sadly too late for our schedule!
After exploring Schaan for a bit (with its beautiful church), we set our sights on Mauren, where there was supposedly a bird paradise (which offered a free coffee with the Adventure pass). Feeling like we needed the boost, we stopped by to see the birds and then headed to the concession stand for a drink. This is when we realized how scarce visitors really were outside of Vaduz. As we presented our passes, the man behind the counter looked confused. Speaking no English, he stared at the pass, grumbled to himself in German and then yelled out "Tourismus!" to a chatty woman sat closeby with a group of friends. She slowly rose from the table, came behind the counter and fetched a small binder in which she wrote down our names and pass numbers, without a word of English. The fact that the first man had no idea what to do with us tourists was just so great! His confusion made my day.
There I was, in the middle of a bird sanctuary in Liechtenstein, sipping on a cup of coffee as I basked in the glow of the bright sunshine. There was something so delightfully random about it all. Around us, there was nothing but locals just outside enjoying the good weather. I felt completely at peace. I would never say we blended in (Mauren seemed like a small place where everyone would know each other), but this quiet stop was a refreshing change from the 'herding tourists' mentality of bigger cities.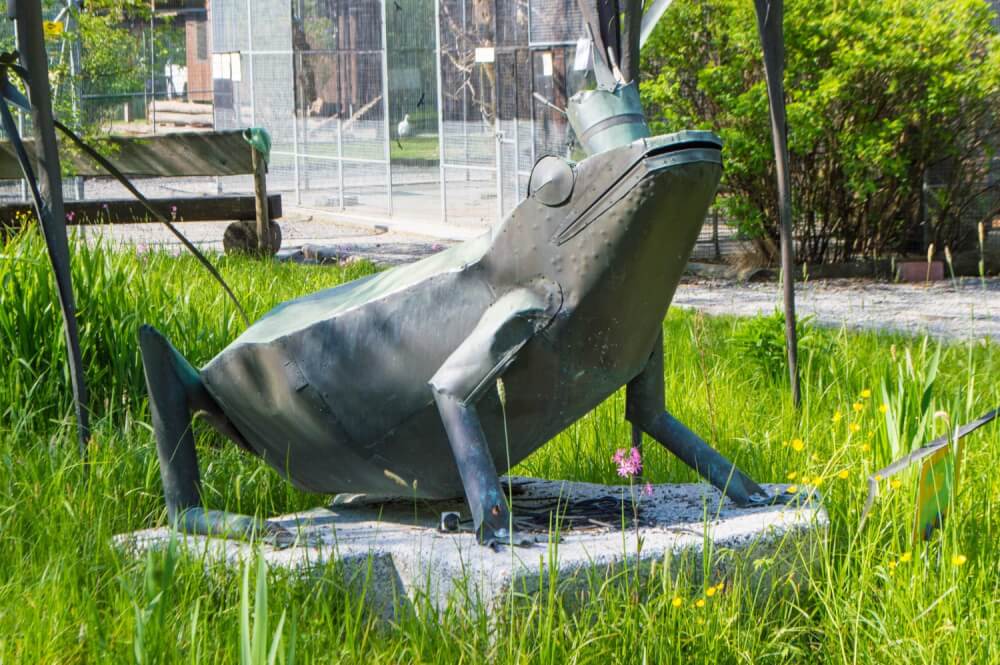 Our last stop of the day was just between Vaduz and Schaan. There, we played mini golf as the sun came down, a late afternoon set against the backdrop of picturesque mountains and green rolling hills. Despite the fact that I lost quite terribly, it was still a lovely way to end our whirlwind day.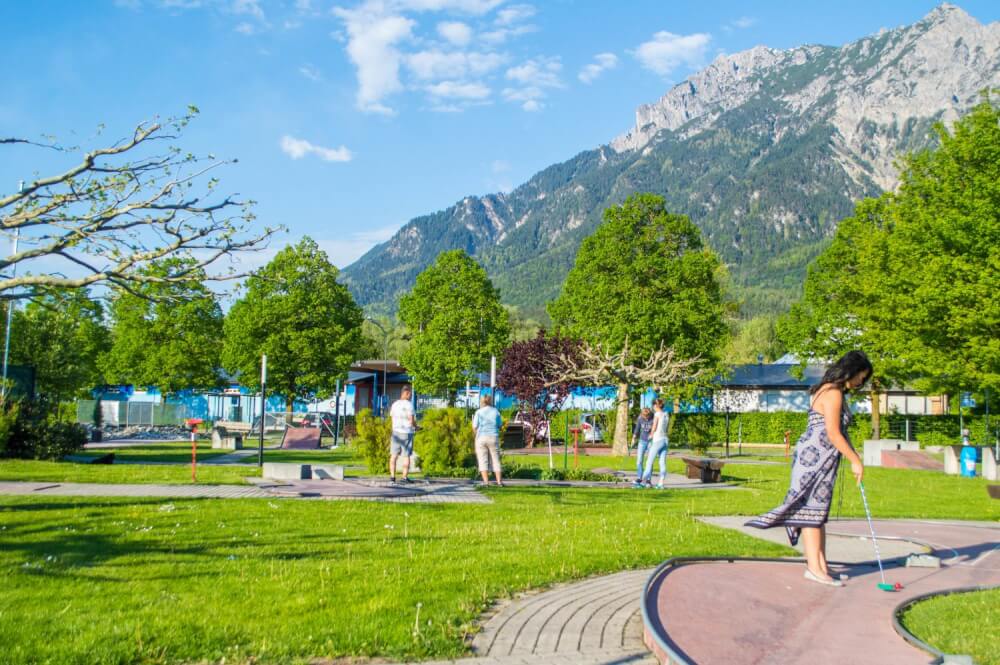 Liechtenstein is truly a beautiful country, one seemingly untouched by the clutches of frantic tourism that have taken hold in so many places elsewhere in Europe. You don't come here to party, shop or eat really, you come to experience the nature and beauty, to learn about the unique history and absorb the quirky sense of random charm exuding from this scenic microstate. A lot of visitors stop in Liechtenstein for a few hours, just to 'tick it off their list'… but I say you should avoid that if possible. Take the time to stop, savour and enjoy the country, and see it as more than just a quirky novelty. In spite of its small size, there's certainly no shortage of things to do. There's no doubt in my mind – for those craving a sense of escape and authenticity, Lichtenstein is a delightful gem in Central Europe where you'll find it.
Many thanks to Liechtenstein Tourismus for arranging our hotel stay and for providing us with Museum and Adventure passes. Opinions of course are my own!
---
Watch my most popular YouTube video this week:
---