*FYI - this post may contain affiliate links, which means we earn a commission at no extra cost to you if you purchase from them. Also, as an Amazon Associate I earn from qualifying purchases. Check out our Privacy Policy and Disclosure. for more info.
In many ways, Bucharest made me feel like a spy.
And while most days, I'm much more Cookie Monster than James Bond, the mysterious allure of Romania's capital made me realize one thing: sometimes travel espionage brings massive rewards.
You see, Bucharest is not a city for lazy sightseers. To understand why it's special, you need to dig. Those who don't will leave feeling sorely disappointed.
While travelling around Bulgaria, there seemed to be a unanimous sentiment among the travellers I met that Bucharest was a 'one day city', best glazed by on a Balkans road trip en route to vampire hunts in Transylvania, or lazy beach days along the coast.
And I get it – Bucharest is not just massive… it's busy, chaotic and aesthetically stunted by decades of communist rule. On the surface, it's just another 'big city', except lacking the polished, touristic grandeur of other European capitals.
But here's the thing: much of what makes Bucharest special is hidden in plain sight. Artsy garden oases tucked behind crumbled facades, colourful cafes behind unassuming and narrow entrances.
Those attempting to pinpoint the uniqueness of Bucharest might say that it's like a newbie Berlin or an Eastern twist on Paris, but in my opinion, these comparisons fail to capture the complexity of Romania's underrated capital. Bucharest is like a secret for the cool kids – if you know where to look, you will inevitably fall in love.
So here's your invite into the cool kid club – a guide to the hidden beauty of Bucharest, and where to find it.
PS: If you're looking for more practical tips on the city (e.g. costs, public transit, etc. be sure to check out this epic guide via Romanian Friend).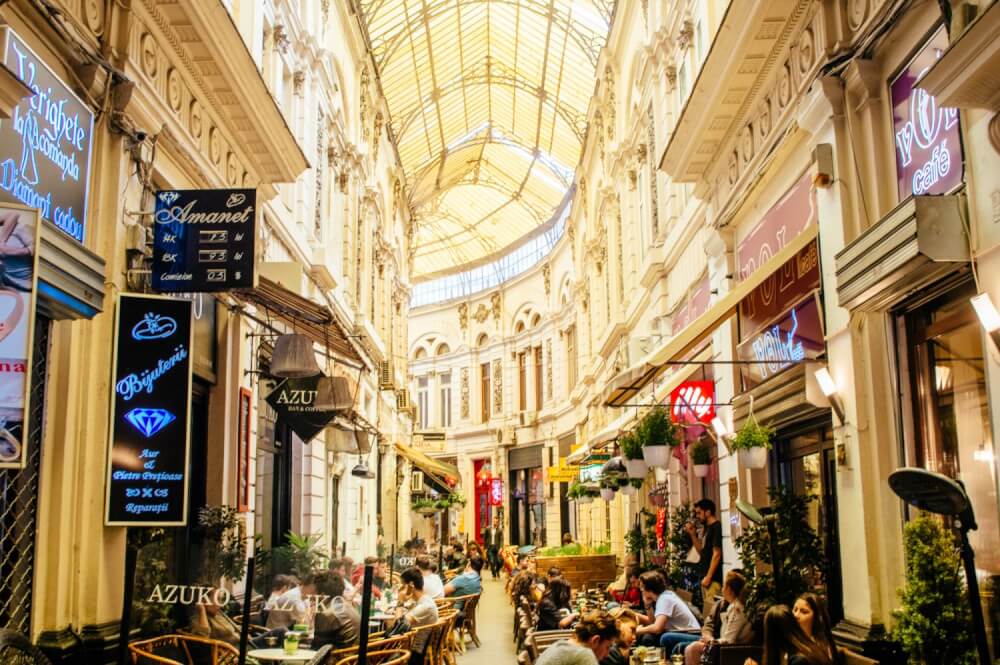 Caffienate (or booze up) in secret.
Lurking behind many of Bucharest's unassuming facades are delightful pockets of paradise, where comfy seating, quirky décor and affordable drinks welcome you with open arms.
Acuarela is one of my favourite cafes in the world. Walking in, it's almost like you're stepping into someone's backyard, but venture further and you'll find a cute little bar, colourful canopies of vibrant umbrellas, eclectic knick knacks and yes, even free watercolours to paint with (just ask nicely!). A perfect spot for a lazy afternoon.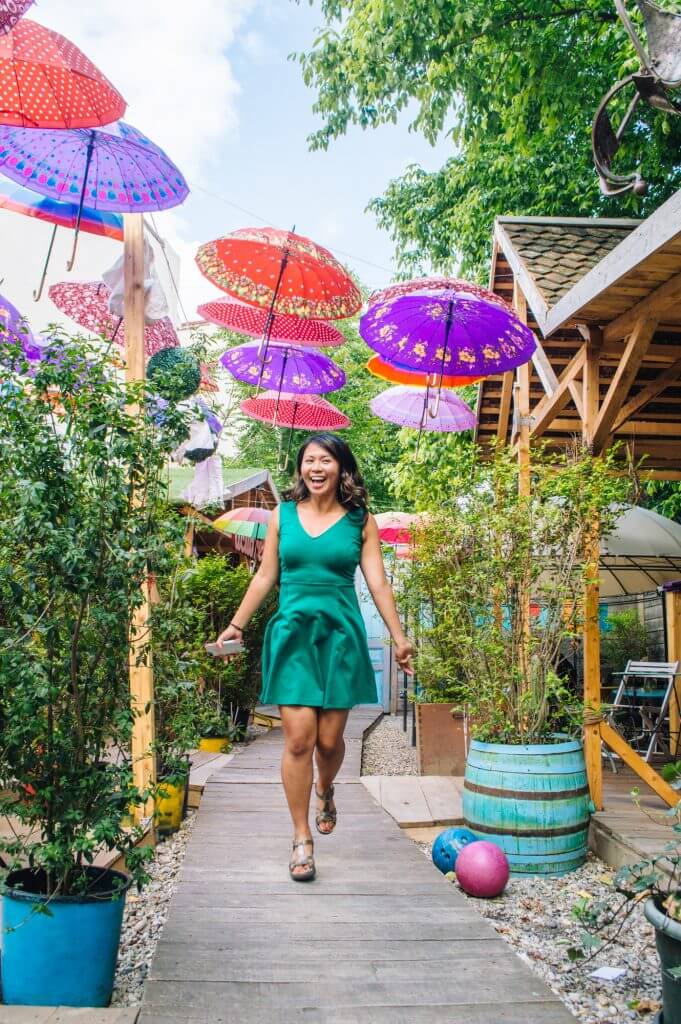 Hidden behind the Ştirbey Palace on Calea Victoriei, there's Gradina Eden, a little jungle oasis smack dab in the city center. With plenty of tables, hammocks and comfy seating, it's the perfect place to escape for a few hours.
Looking for more secret bars? Just ask a local. In my experience, Bucharest residents are more than happy to share their favourite bits of the city with visitors!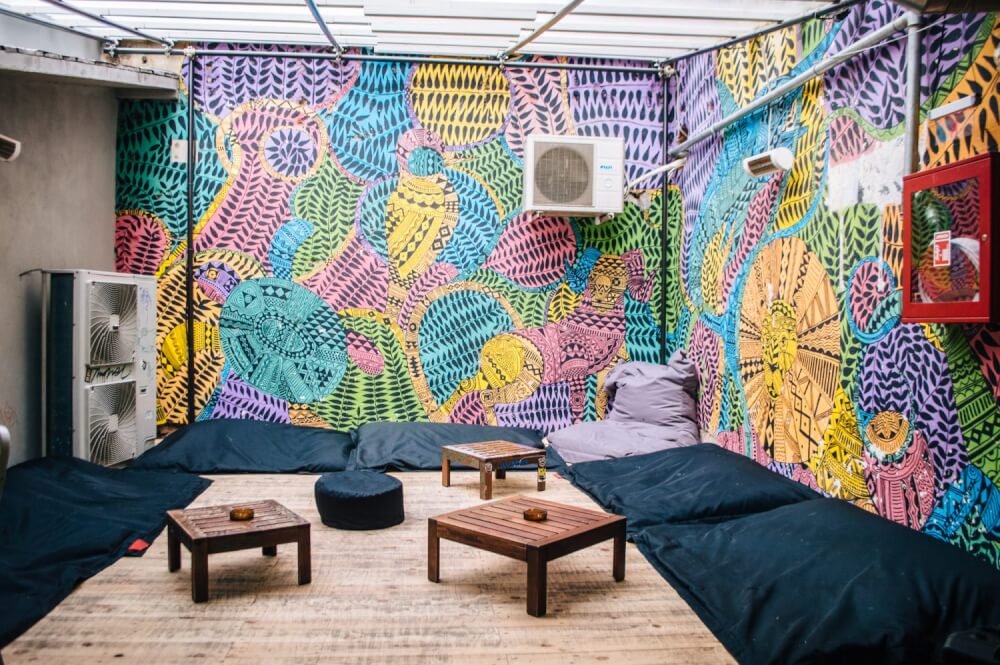 Enjoy insider views.
Unlike many major cities which charge 3 limbs for dibs on their snazziest viewpoints, Bucharest operates a little differently… there are no calf-busting cathedral climbs or fancy elevator rides to viewing platforms. Rather, the best views seem to earn their rep through word of mouth.
The Pura Vida Skybar is my personal favourite for a gorgeous view over Old Town. The catch? You need to lug yourself up several flights of stairs, all the while wondering "am I really allowed to be here?" The brief anxiety (and workout) is worth it though – they have killer cocktails and an even better view.
Explore the alternative.
Whether it's scaling abandoned buildings or hunting the streets for massive murals, much of Bucharest's 'cool factor' lies in its alternative scene.
To feel like an urban Indiana Jones, try your hand at exploring some of Bucharest's abandoned buildings. Blogger friends of mine did the Beautiful Decay Tour through the Interesting Times Bureau, and I've heard nothing but rave reviews.
For street art, though there aren't many large, accessible murals in Bucharest's center, you'll find some very cool pieces scattered throughout the city, especially on Strada Arthur Verona. For a guided tour with proper explanations from a local perspective, check out the Alternative Tour offered by Open Doors Travel.
Teleport to hidden worlds.
Many of my favourite Bucharest discoveries came by accident… making a wrong turn into an alley dotted with rainbow umbrellas, stepping through an unexpectedly glamorous passageway, sneaking into a closed-off orchestra rehearsal. Here's a magical secret about Bucharest – many of its most amazing sights are literally just a step off the main streets.
Find Pizza Colosseum, a little pizza place off of Calea Victoriei and enjoy the colourful whimsy of the street's umbrella rooftop.
Step into Macca Villacrosse Passage, a dreamy and picturesque passageway in the heart of Old Town, with a variety of cafés, bars (and shisha) to enjoy.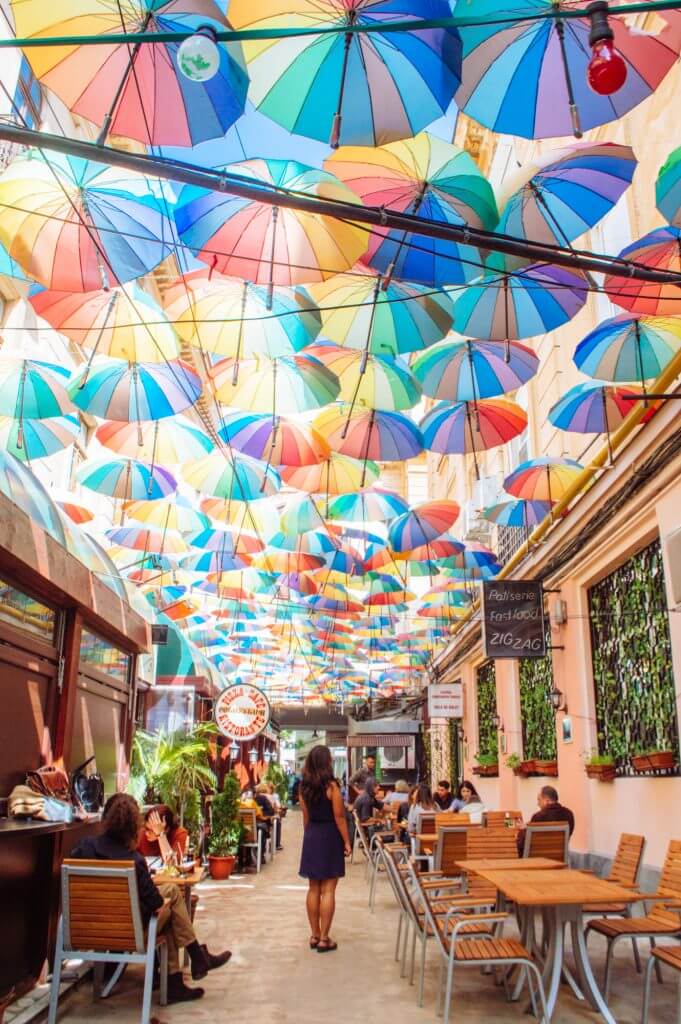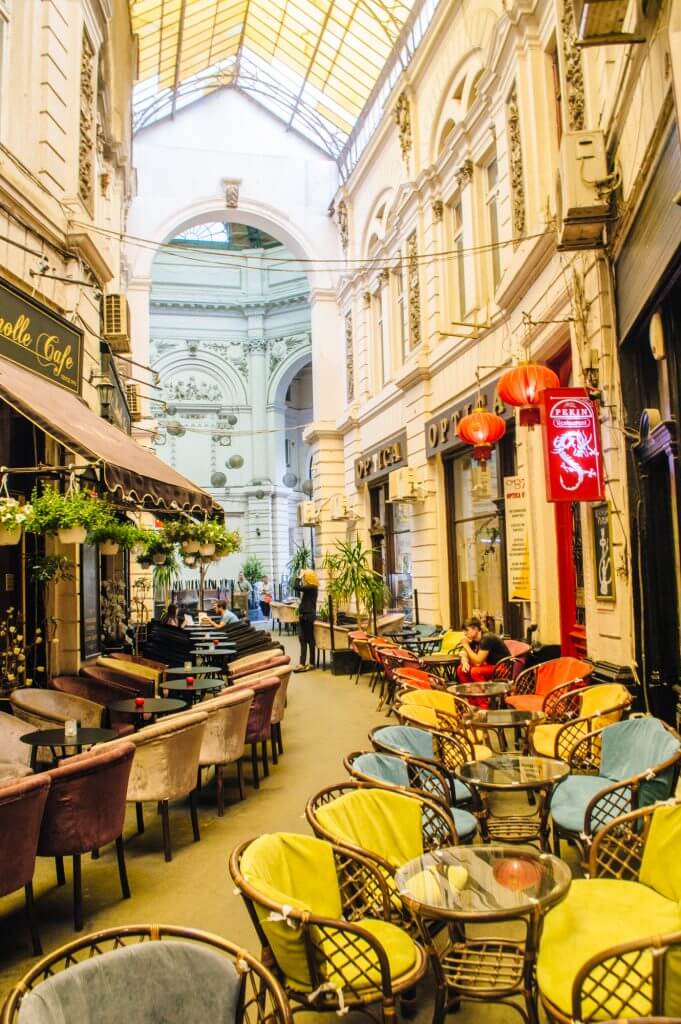 Cozy into literary heaven at Bucharest's gorgeous bookstores. Carturesti Carusel is a popular photo spot, with a picturesque and quiet cafe on the top floor. Carturesti Verona offers an endless burrow of rooms to explore, selling all kinds of books and knick knacks. PS: They have a secret garden too.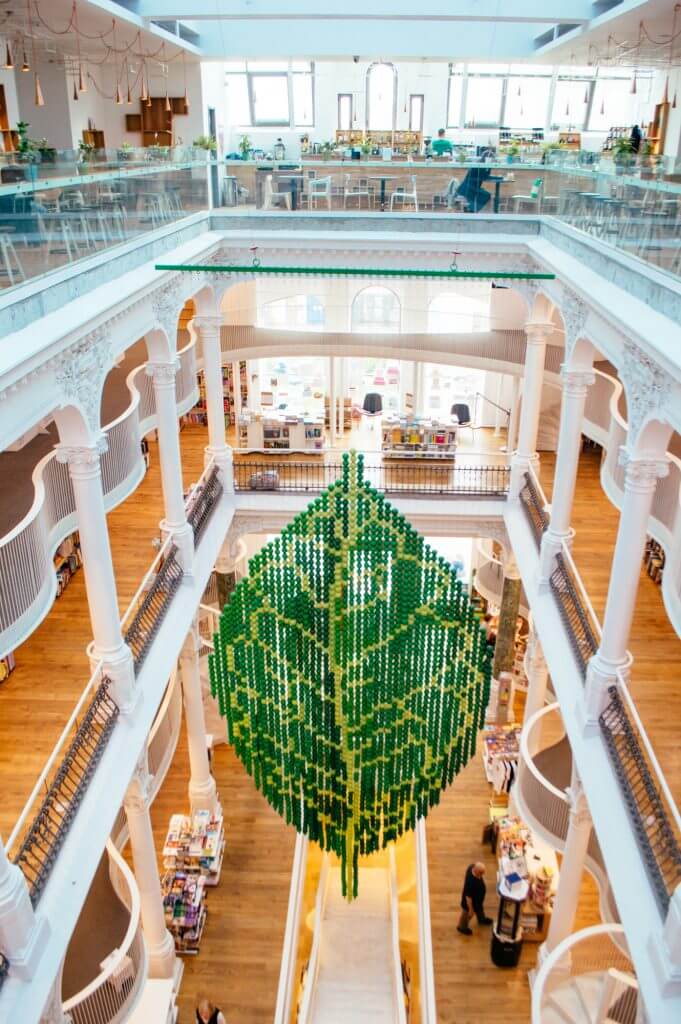 Last but not least, take a peek inside the Romanian Athenaeum – usually open to the public unless there's rehearsals or performances going on. The easy-to-miss entrance is on the side of the building, and if you ask extra nicely, the guard might even let you in while a rehearsal is taking place (for a small fee of course).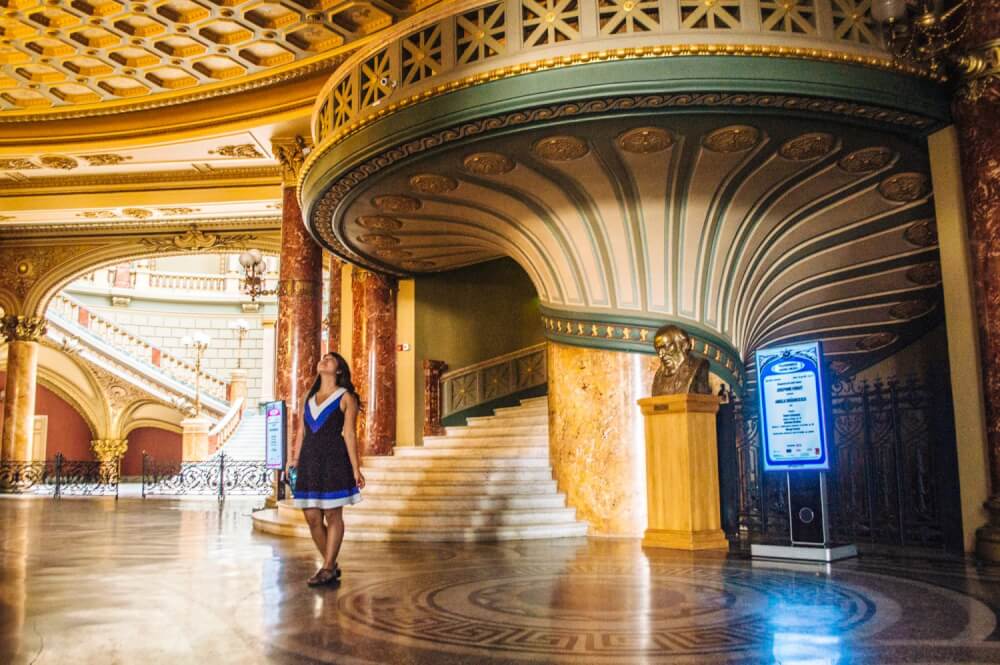 Escape to paradise.
I had to save the best for last. Therme Bucharest (located near the city's airport) is one of the coolest, most ridiculously wonderful hidden gems of Romania (maybe even the world). Imagine clusters of swimming pools (complete with in-water bars), insane saunas (including one that screens movies) and countless water slides, food options and opportunities to lounge until you're pruny… All for the ludicrously low price of about 15 euros. Anywhere else in the world, this would cost double.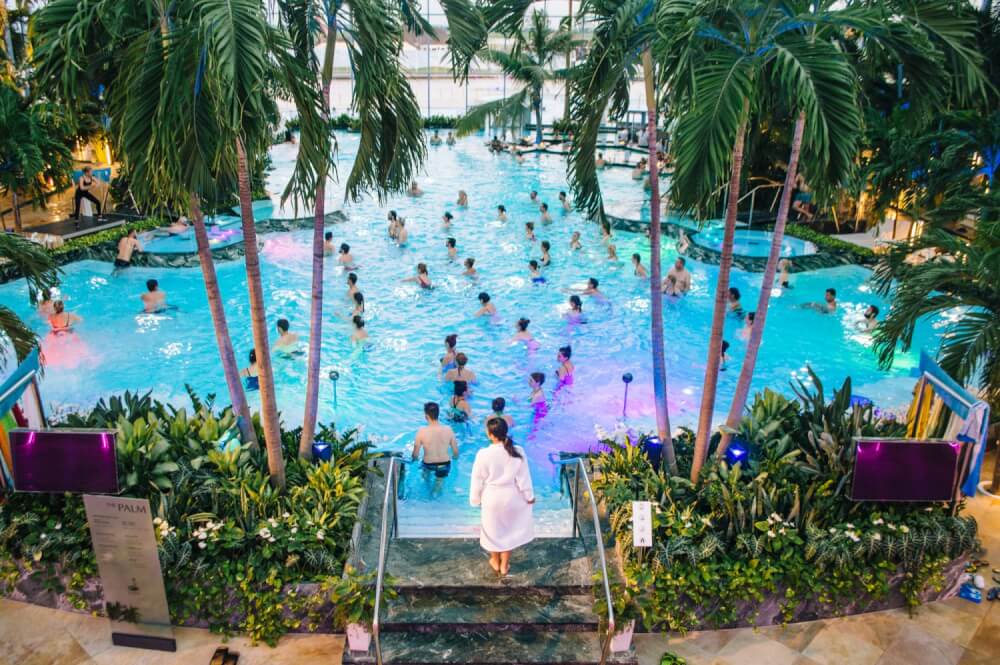 So what do you say, cool kid?
At the risk of sounding like a total hipster, the time to visit Bucharest might just be now… before the rest of the world catches on.
A huge thanks to the Experience Bucharest team for hosting me during my stay and showing me the best of their city! All photos and experiences are my own. 
My Go-To Travel Favourites: