*FYI - this post may contain affiliate links, which means we earn a commission at no extra cost to you if you purchase from them. Also, as an Amazon Associate I earn from qualifying purchases. Check out our Privacy Policy and Disclosure. for more info.
When do Christmas markets open in Germany this year?
If you're trying to research the answer to this question, you may have run into some trouble… that's because the opening dates for Christmas markets in Germany vary by town, city & region.
Generally speaking though, you can expect most markets to open around the first Advent Sunday, and end (usually) just before Christmas Eve.
Of course, there are many exceptions to this! Some Christmas markets in Germany open earlier, and some stay open later even into January… and finding out the exact opening dates for each market can be a total headache.
That's why we created this page for you, so you can peep the opening dates for Germany's Christmas Markets quickly and at a glance.
We hope you find it helpful!
NOTE: This list is by no means exhaustive, and includes mainly bigger Christmas markets that we could find official websites and dates for. Let us know in the comments if you have any more we should add.
And be sure to check out my other site, Christmas Markets in Europe for more info.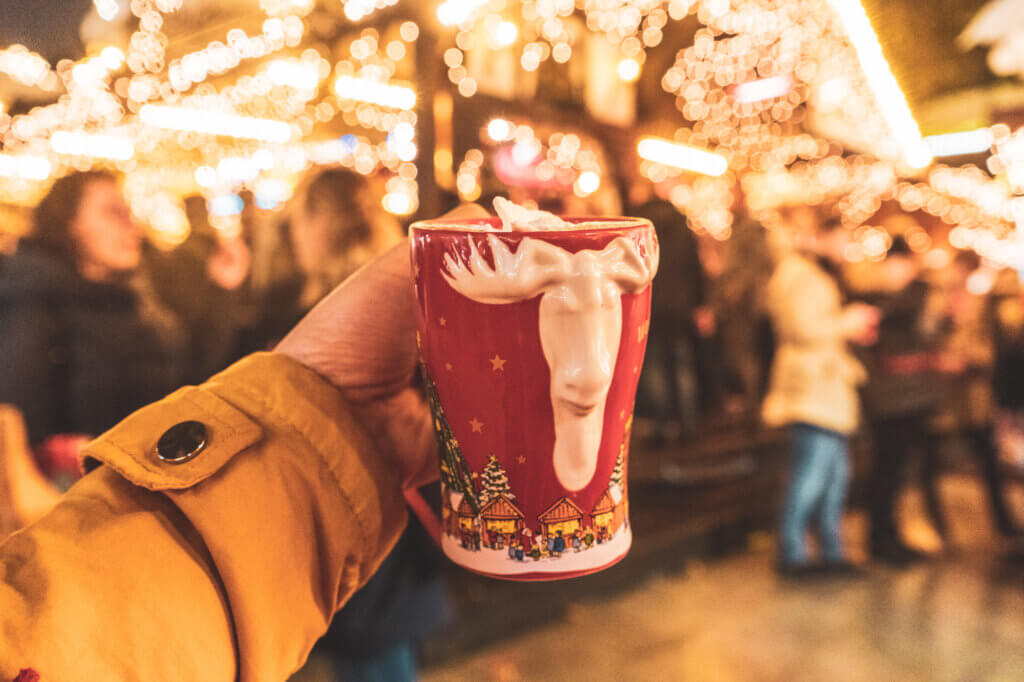 Will Christmas Markets Be Cancelled This Year?
First – you might be wondering whether Christmas markets will happen at all, given that most were cancelled last year.
Here's the good news: many Christmas market organizers in Germany have already begun planning, with confirmed dates & vendor applications already in the works. This means they are planning assuming that Christmas markets will be able to take place.
The bad news however is that nothing is a sure thing in these "uncertain times". In fact, many Christmas markets last year were only cancelled a few weeks prior.
Optimistically though, with the vaccination program progressing in Germany, and the vast majority of Christmas markets being open-air, we feel fairly confident that Christmas markets will take place in Germany this year (even if it's in an amended form).
So, what are the Christmas market dates in Germany we know of so far? See the table below for confirmed dates.
German Christmas Market Opening Dates 2021
Here are the current opening dates we know of for Germany's Christmas markets.
The Best Christmas Markets in Germany (Video)
Looking for a virtual tour of Germany's top Christmas markets? Check out this video:
---
Help us improve this list of German Christmas Market dates!
Do you know of a confirmed German Christmas Market we should add to our list? Let us know in the comments!