*FYI - this post may contain affiliate links, which means we earn a commission at no extra cost to you if you purchase from them. Check out our Privacy Policy and Disclosure. for more info.
2020 has been no doubt been a rollercoaster of a year, and JUST as we leave summer behind here in Europe, the next twist of our dystopian horror film has been revealed… Many of Germany's Christmas Markets are beginning to announce cancellations for 2020.
The reason of course is obvious and justified, but for those of us who were looking forward to Yuletide festivities this year, the hurt is there all the same. And while crying into my dusty collection of glühwein mugs would have no doubt been a productive use of my time, I decided instead to throw myself into research.
So, below, you'll find an English list of German Christmas markets that have been cancelled in 2020 so far, organized by state. I will try my best to keep this list updated as more announcements come up.
Do note however that things really change quickly, so be sure to do your own research before making any plans.
Wondering about other Christmas markets in Europe? Click here for my full list of Christmas market cancellations elsewhere in Europe.
Save this for later on Pinterest: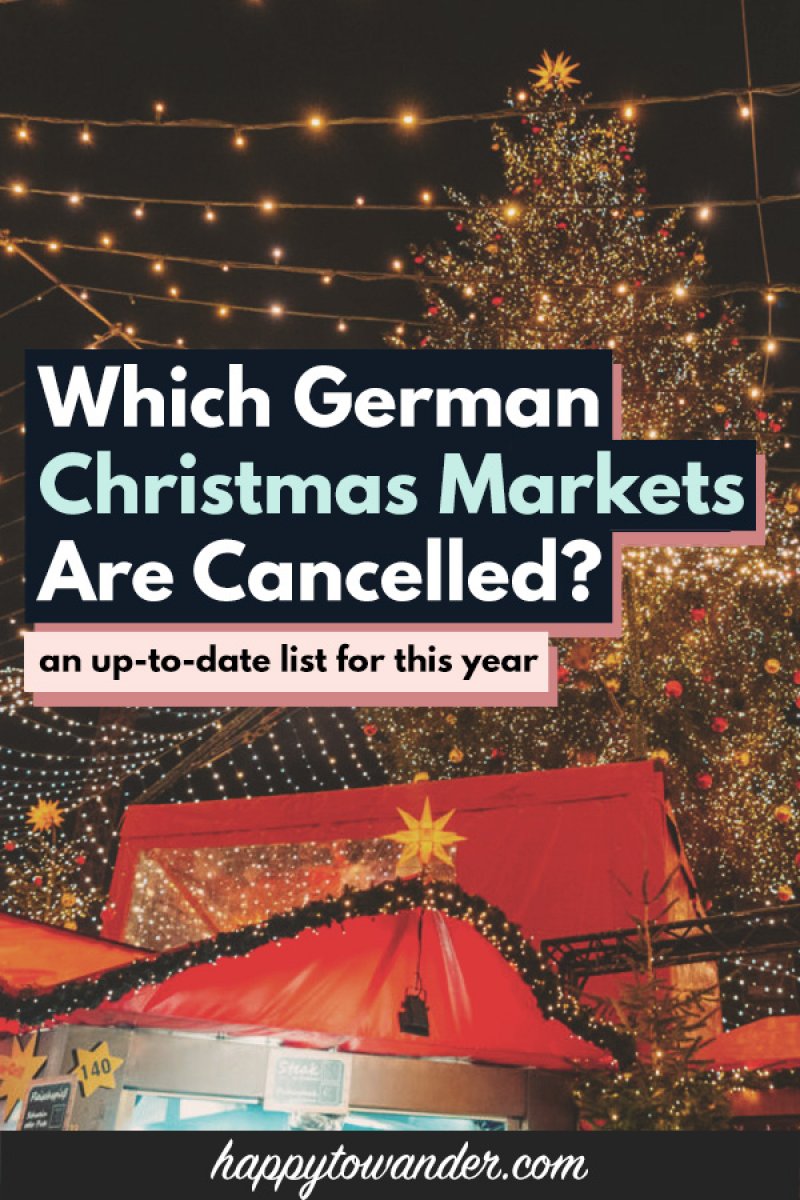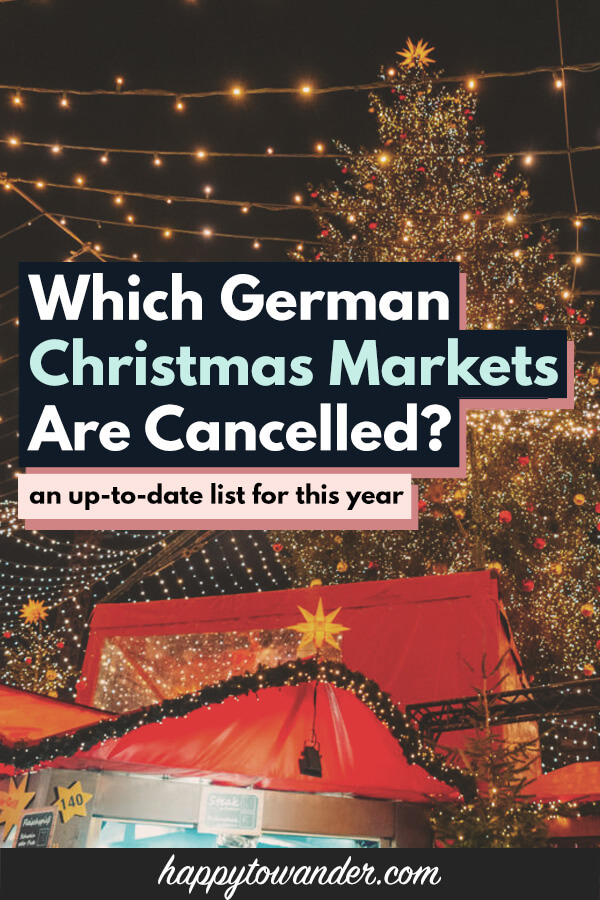 A few Important Notes…
Before we dive into the list, here are a few things you should know:
Most places have multiple Christmas markets that are organized by different groups, hence the cancellation of one specific market does not necessarily mean all the events in that city are cancelled. I've done my best to clarify specific markets where these exceptions apply
Even in cities that will still be hosting Christmas markets, the markets will look very different to what they have looked like in the past, likely with significant spacing between stalls, restrictions on pedestrian traffic flow, limitations on programming and food/drink, etc.
Any plans for Christmas markets in Germany are contingent on the current situation being controlled. Any spikes in cases are likely to result in plans changing, so be wary of this!
Lastly, the situation is changing daily, so be sure to check direct sources like tourism board websites before making any plans
Alright, now below you'll find a list of Christmas markets that have sadly already been cancelled in Germany this year, divided up by state.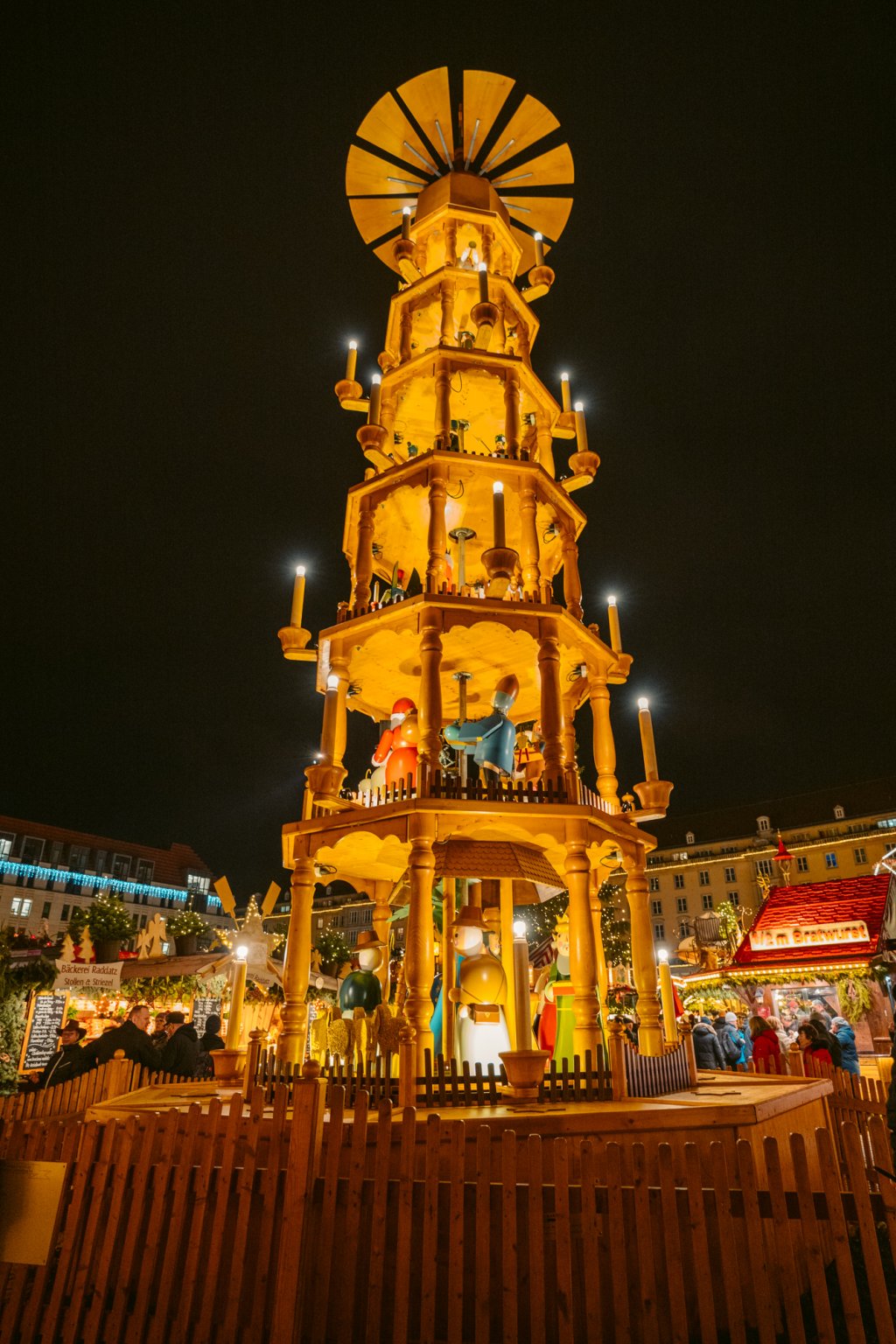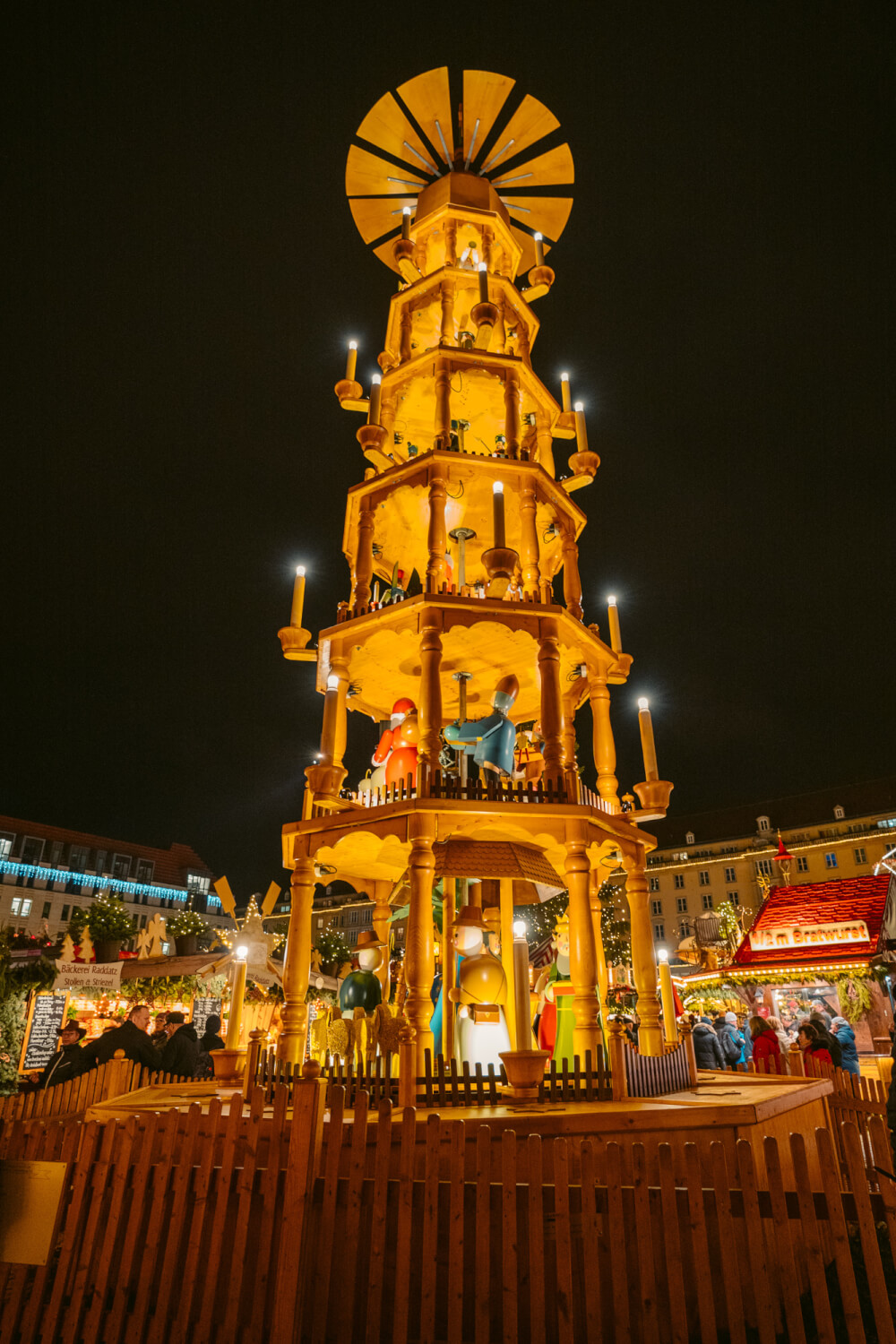 Christmas Market Cancellations in Bavaria
Bavaria (known as Bayern in German) is Germany's largest state, with a roster of famous Christmas markets that are among the best known in the world (like Nuremberg and Munich). While most Christmas market organizers are still in the process of deciding how to proceed, there are some that are optimistically planning revised Christmas market programmes that introduce new hygiene concepts and restrictions.
The Romantic Christmas Market at Schloss St Emmeram (Thurn und Taxis) for example is one that organizers insist will go on for sure, given the size of its courtyard which allows for safe visitor flow. Places like Rothenburg ob der Tauber, Amberg, Regensburg, and Aschaffenburg are also planning on hosting Christmas markets with revised plans/programs.
NOTE: A decision on whether Munich's famous Christmas markets will be cancelled is said to be in the works. The Bavarian state government have said that they'll have a final decision by Fall at the latest, however the Christmas market at the airport has already been cancelled.
In spite of the uncertainty, some Bavarian Christmas Markets have officially cancelled their events for 2020. Here are the ones that have confirmed:
CHRISTMAS MARKET CANCELLATIONS IN North Rhine-Westphalia
North Rhine-Westphalia (NRW) is Germany's most populous state. It's home to some of the most famous Christmas markets in the entire country, including the ones in Cologne, Düsseldorf and Dortmund, as well as lesser-known gems like the ones in Essen.
While there is still a lot of uncertainty floating around regarding which markets will go on, there are some cities like Essen that residents are optimistic have enough space to safely host market stalls this year.
Nonetheless, some organizers have already decided to cancel their markets early. Here is what we know so far about which Christmas markets are cancelled in North Rhine-Westphalia: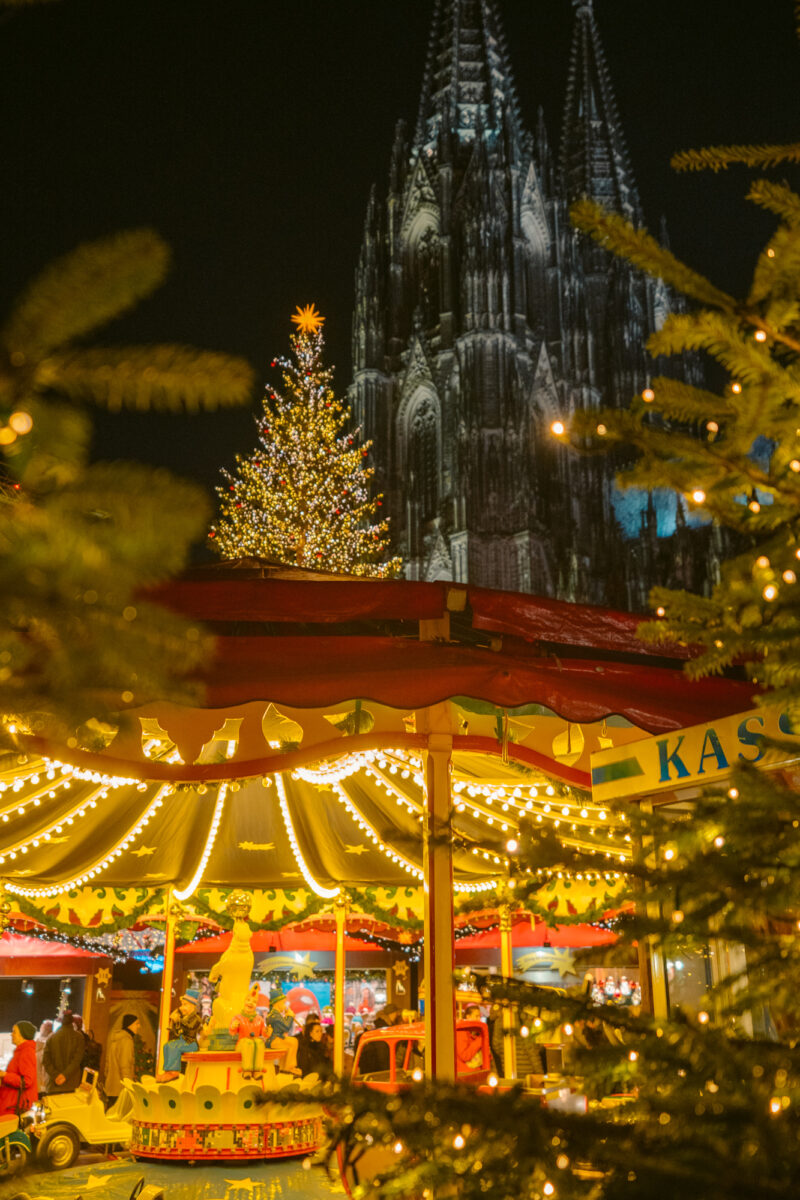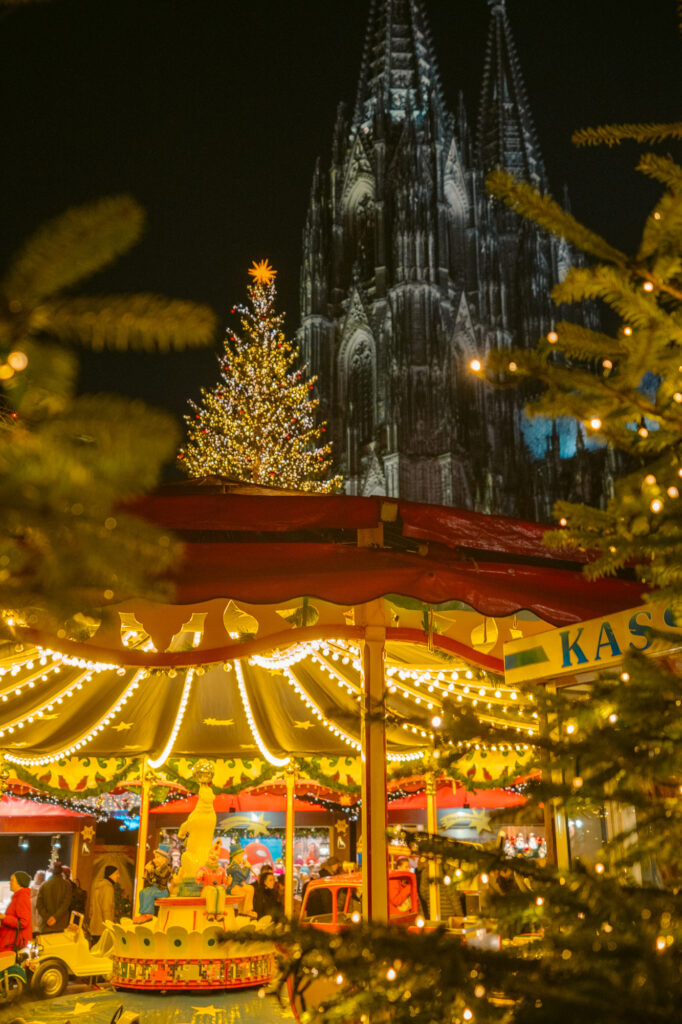 CHRISTMAS MARKET CANCELLATIONS IN Baden-Württemberg
Baden-Württemberg is both Germany's third most populous state and also its third largest. Not only does it have several well-known Christmas markets like the ones in Stuttgart, it also borders Alsace, a region in France that has (honestly) some of the most magical Christmas markets in the world, like the ones in Strasbourg and Colmar. You can read my full list of amazing Christmas markets in the Alsace here.
Optimistically, this state hasn't announced very many cancellations so far. In fact, the amazing Christmas and Medieval Market in Esslingen (one of my favourites!) has announced that they'll be moving forward with planning, albeit on a much smaller scale than normal.
Here is what we do know though in terms of confirmed cancellations in Baden-Württemberg: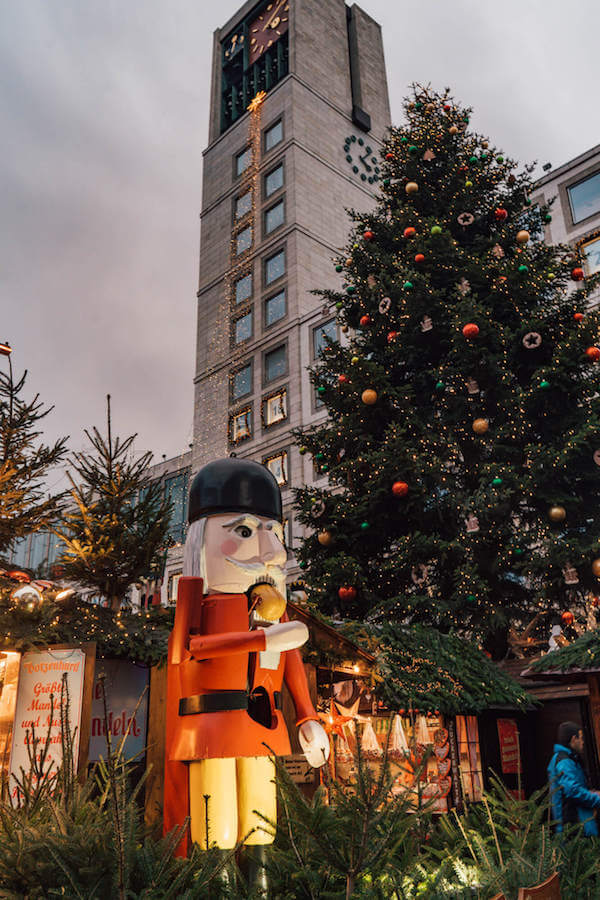 CHRISTMAS MARKET CANCELLATIONS IN Rhineland-Palatinate
Rhineland-Palatinate is a state located on the western side of Germany, along the borders with France, Luxembourg and Belgium. Some of the country's most beloved Christmas markets (like Mainz and Koblenz) can be found here.
Unfortunately, some early cancellations in the state have already been announced.
Based on the official tourism board website here, which has an up to date event calendar that clearly marks cancellations, we know the following markets are cancelled: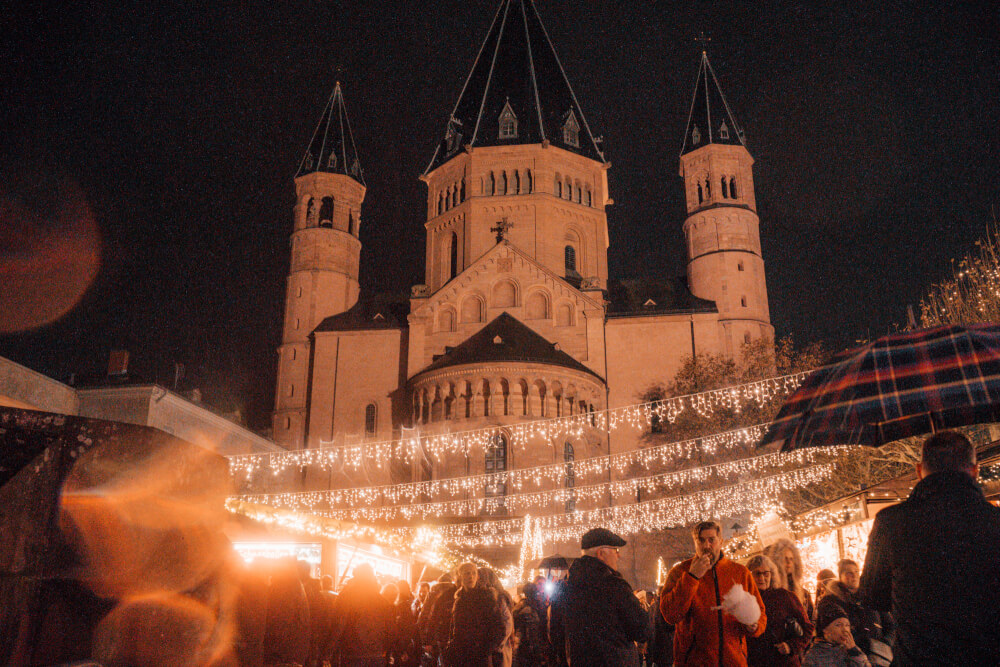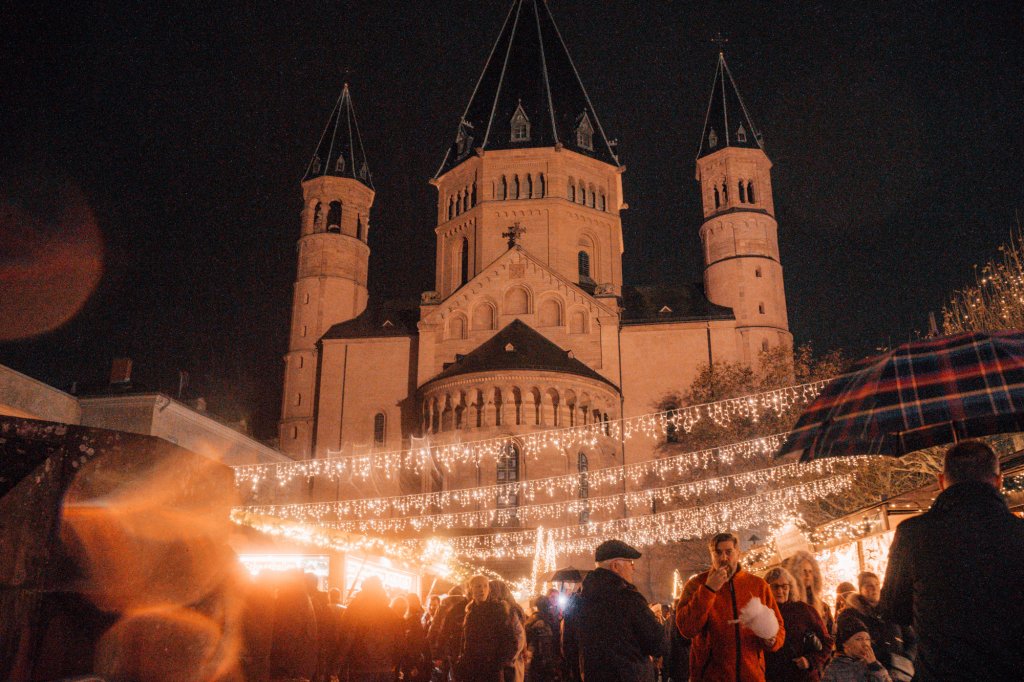 CHRISTMAS MARKET CANCELLATIONS IN Berlin
Berlin (which yes, is a city-state in Germany) has the unique honour of hosting over 70 different Christmas markets during the festive season.
This sheer variety is made all the more confusing when you consider that each market has its own set of dates, locations, organizers, etc.
At the moment, there are no official cancellations that I've been able to find regarding Christmas markets in Berlin for 2020. Even the official website says that information is still to be announced. An event ban in Berlin has restricted large events until October 24, but it is still unknown whether or not this will be extended.
I'll be updating this section as more news re: Berlin Christmas Market cancellations become available.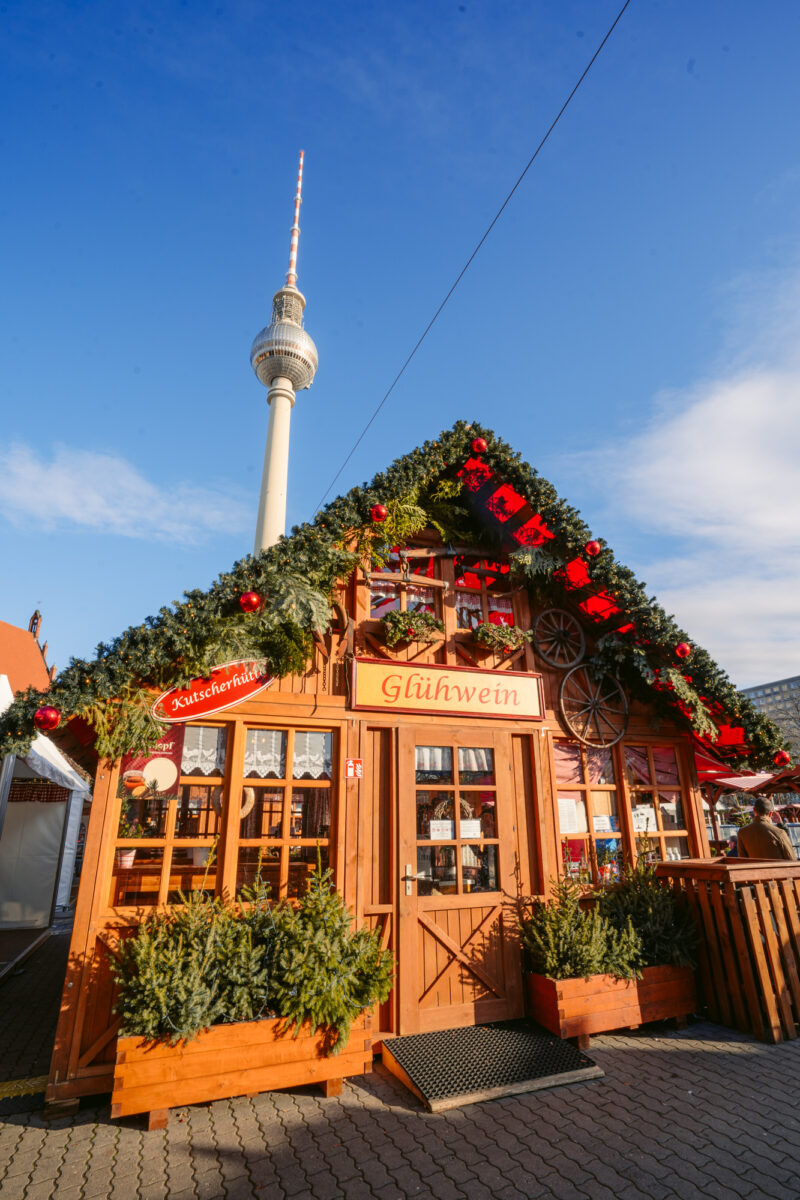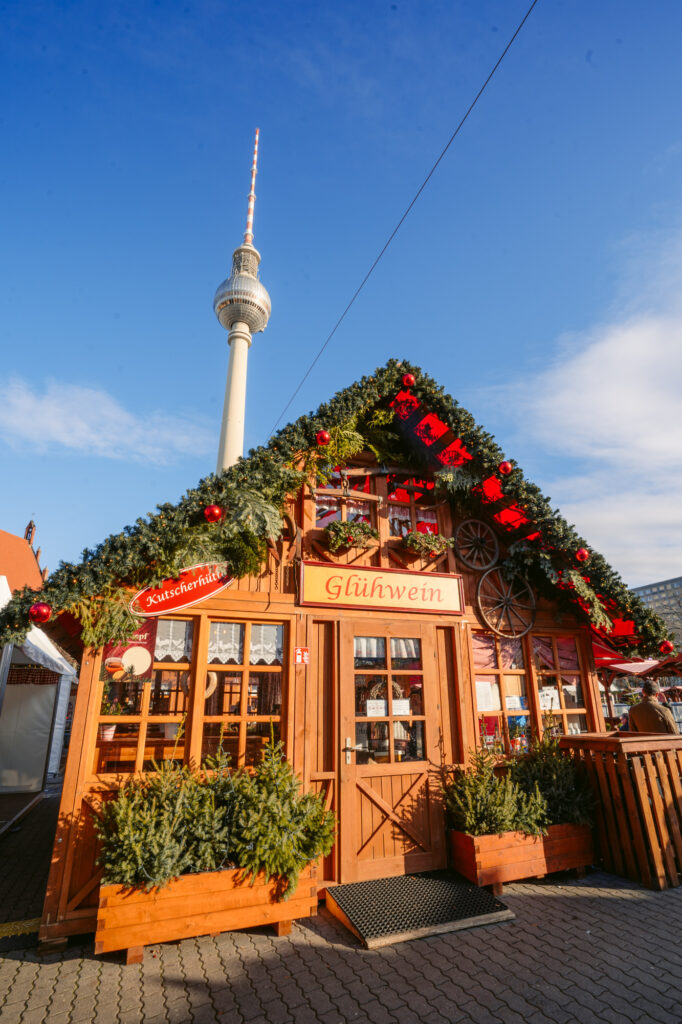 CHRISTMAS MARKET CANCELLATIONS IN Brandenburg
The state's Minister-President recently said that he could see Christmas markets taking place, so long as they adapted their programming and concepts to new hygiene restrictions.
That said, some organizers have cancelled their Christmas markets in Brandenburg already. Here are the ones we know of so far:
Liebenberg Christmas Market: The popular Weihnachtsmarkt auf dem Schloss und Gut Liebenberg has officially been cancelled for 2020
Neuzelle Christmas Market: The traditional Weihnachtsmarkt in Neuzelle has been cancelled for 2020
Zehdenicker Laternenzauber: The Zehdenicker Laternenzauber has been cancelled for 2020
CHRISTMAS MARKET CANCELLATIONS IN Bremen
Bremen is another city state in Germany that (much like Berlin) has not yet made any concrete decisions regarding Christmas market cancellations.
According to some sources, a decision on Christmas markets in Bremen being cancelled will not be made until the state decides on the fate of the 985th Bremer Freimarkt, slated to take place this year from October 16 to November 1, 2020,
I will update this section when more is known about Christmas market cancellations in Bremen.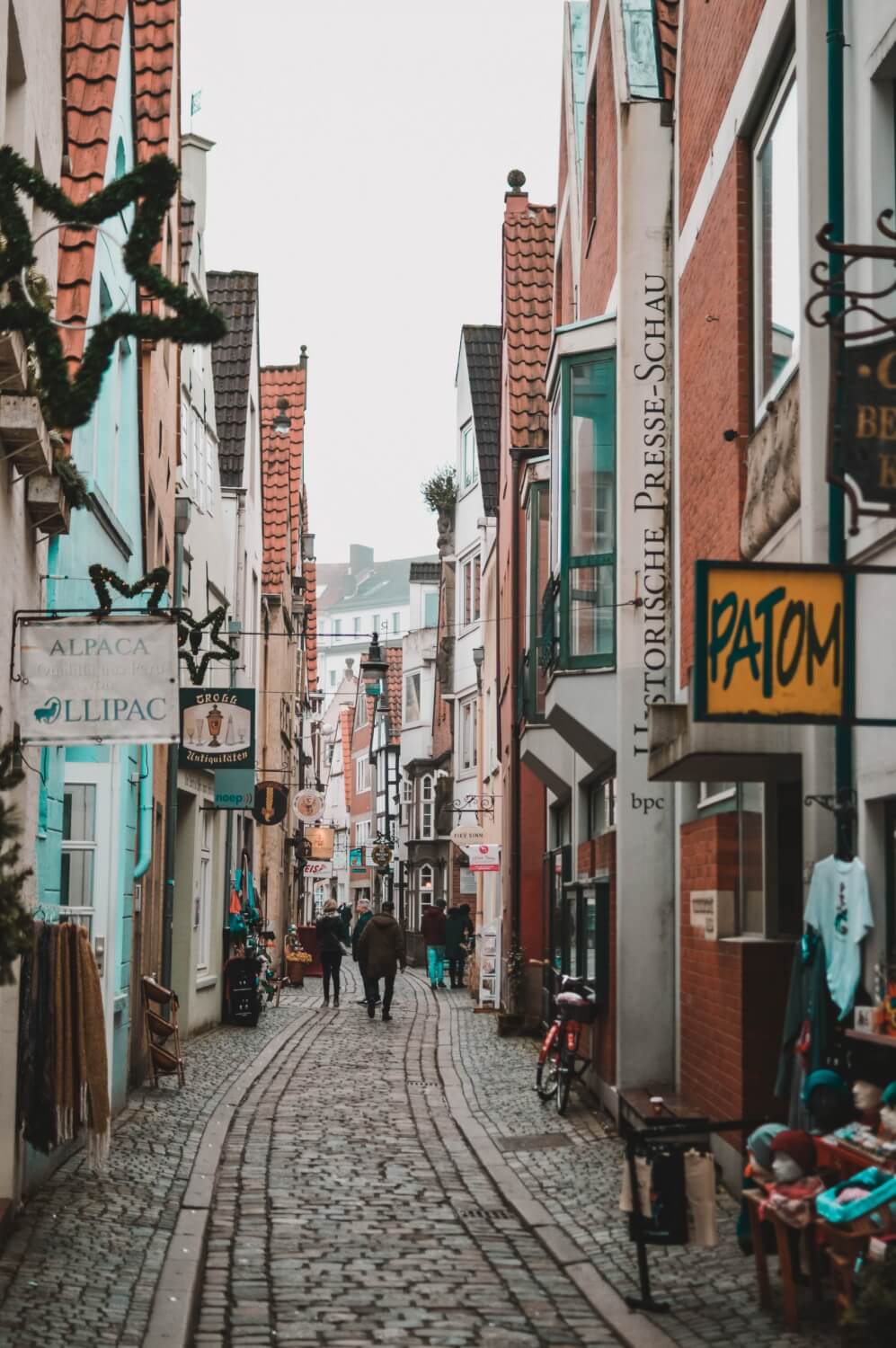 CHRISTMAS MARKET CANCELLATIONS IN Hamburg
So far, no official cancellation announcements have been made regarding the Christmas markets in Hamburg.
According to the official website here, 2020 dates are still to be set for most of the city's markets.
I will update this post when I find out more about Christmas market cancellations in Hamburg.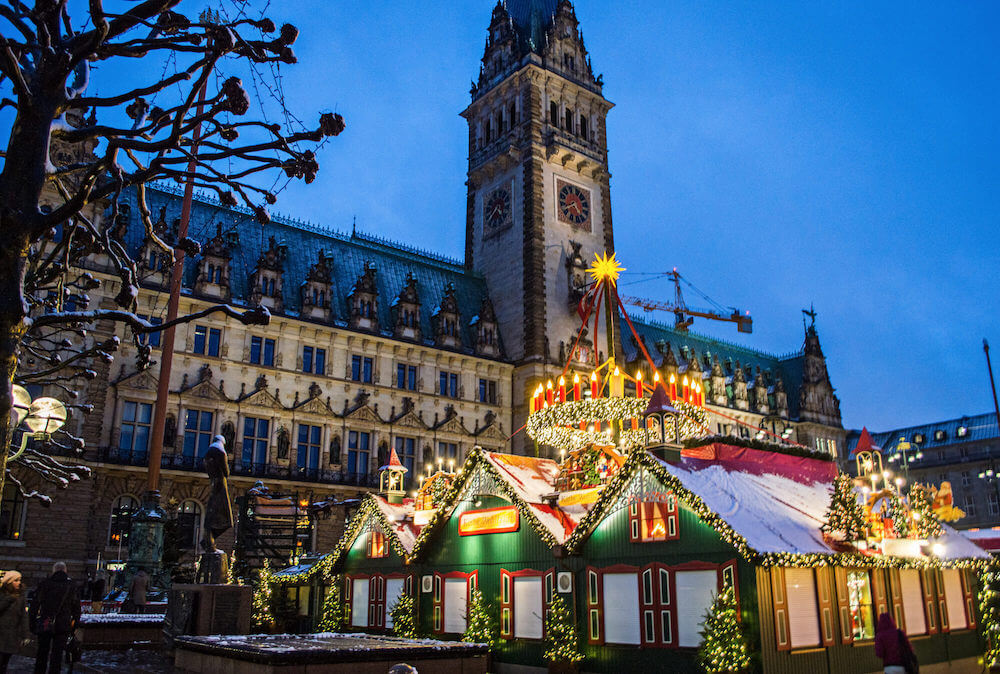 CHRISTMAS MARKET CANCELLATIONS IN Hesse
The state of Hesse (AKA Hessen in German) is home to some really well-known Christmas markets including the Christmas markets in Frankfurt and Kassel.
While a handful of smaller markets have already announced cancellations for 2020, the general consensus seems to be that most major cities are planning to host markets in some capacity. However, concrete decisions won't be made until mid-September.
Here are the Hesse Christmas market cancellations we know of so far: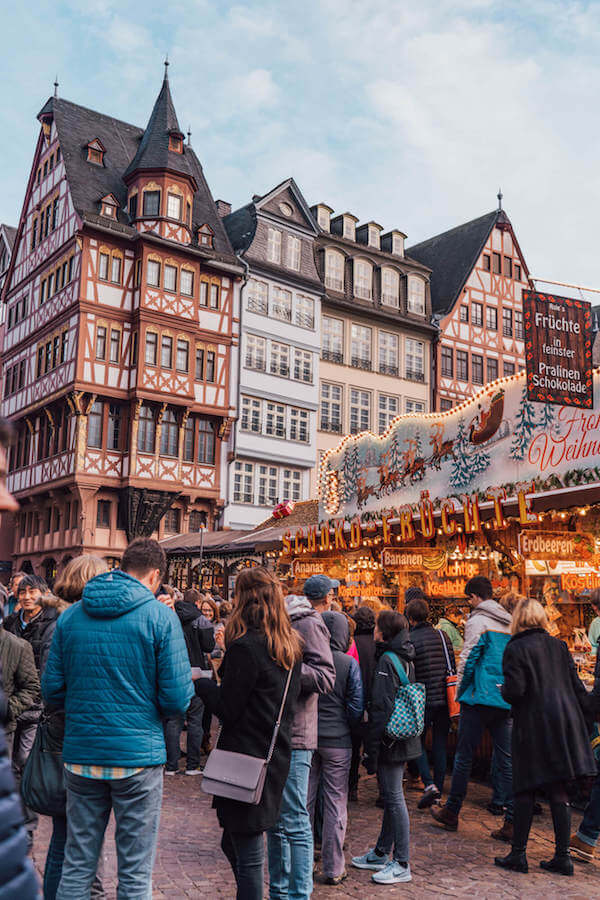 Christmas Market Cancellations in Lower Saxony
Lower Saxony (known as Niedersachsen in German) is home to several large cities with prominent Christmas markets, including Hannover, Braunschweig and Oldenburg.
Optimistically, the state government of Lower Saxony has said that Christmas markets are a conceivable possibility, depending on how cases develop in the coming months. Some cities like Hildesheim and Wolfsburg are said to already be planning for the 2020 Christmas market season, however no concrete details have been released.
So far, these are the Christmas market cancellations known in Lower Saxony:
Menslage Christmas Market: The Christmas Market in Menslage has officially been cancelled for 2020.
Springe Christmas Market: The Weinachtsmarkt in der Kernstadt in Springe has been officially cancelled for 2020, and will supposedly not go on even in a revised format.
I will update this post when I find out more about Christmas market cancellations in Lower Saxony.
Christmas Market Cancellations in Mecklenburg-Vorpommern
Mecklenburg-Vorpommern is a state in Northern Germany that is home to some of the largest Christmas markets in the northern part of the country (the Christmas markets in Rostock being a particular highlight).
While major events (like elsewhere in Germany) have been banned in the state, leaders gave the go-ahead earlier in August to start planning for Christmas markets, of course with revised hygiene concepts.
Some markets have however already cancelled early. Here is what we do know about market cancellations in Mecklenburg-Vorpommern:
Altentreptow Christmas Market: The "Treptower Wihnacht" has officially been cancelled for 2020, however discussions are still taking place regarding other Christmas markets in Altentreptow.
Parchim Martinimarkt: The Martinimarkt in Parchim has officially been cancelled for 2020. NOTE: This is not an official Christmas market, but rather a winter festival at the beginning of November quite similar in nature.
CHRISTMAS MARKET CANCELLATIONS IN Saarland
Saarland, located in West Germany, is (apart from city states like Berlin, Bremen and Hamburg) the country's smallest state in terms of both area and population.
The capital of Saarland is Saarbrücken, where the state's most well-known Christmas market takes place.
As of Sept 4, a decision has not yet been made about whether the Christmas markets in Saarbrücken would be cancelled, but organizers are definitely planning on creating some kind of Christmassy atmosphere within the city center regardless.
While a lot is still up in the air regarding Christmas market cancellations in Saarland, the following markets are known to be officially cancelled:
CHRISTMAS MARKET CANCELLATIONS IN Saxony
The German state of Saxony (AKA Sachsen in German) is home to some of the oldest and most respected Christmas markets in the country, including the Striezelmarkt in Dresden.
No cancellations in the state have yet been confirmed.
So far, it seems like the goal is to have markets take place this year, based on a statement from Saxony's tourism minister. She has said however said that markets will be evaluated on a case by case basis. In Dresden for example, they are waiting to see how cases develop before making a solid decision.
Other cities seem more cautiously optimistic. The mayor of Chemnitz for instance has publicly expressed optimism that the city's Christmas markets would still take place this year.
I will update this post when I find out more about Christmas market cancellations in Saxony.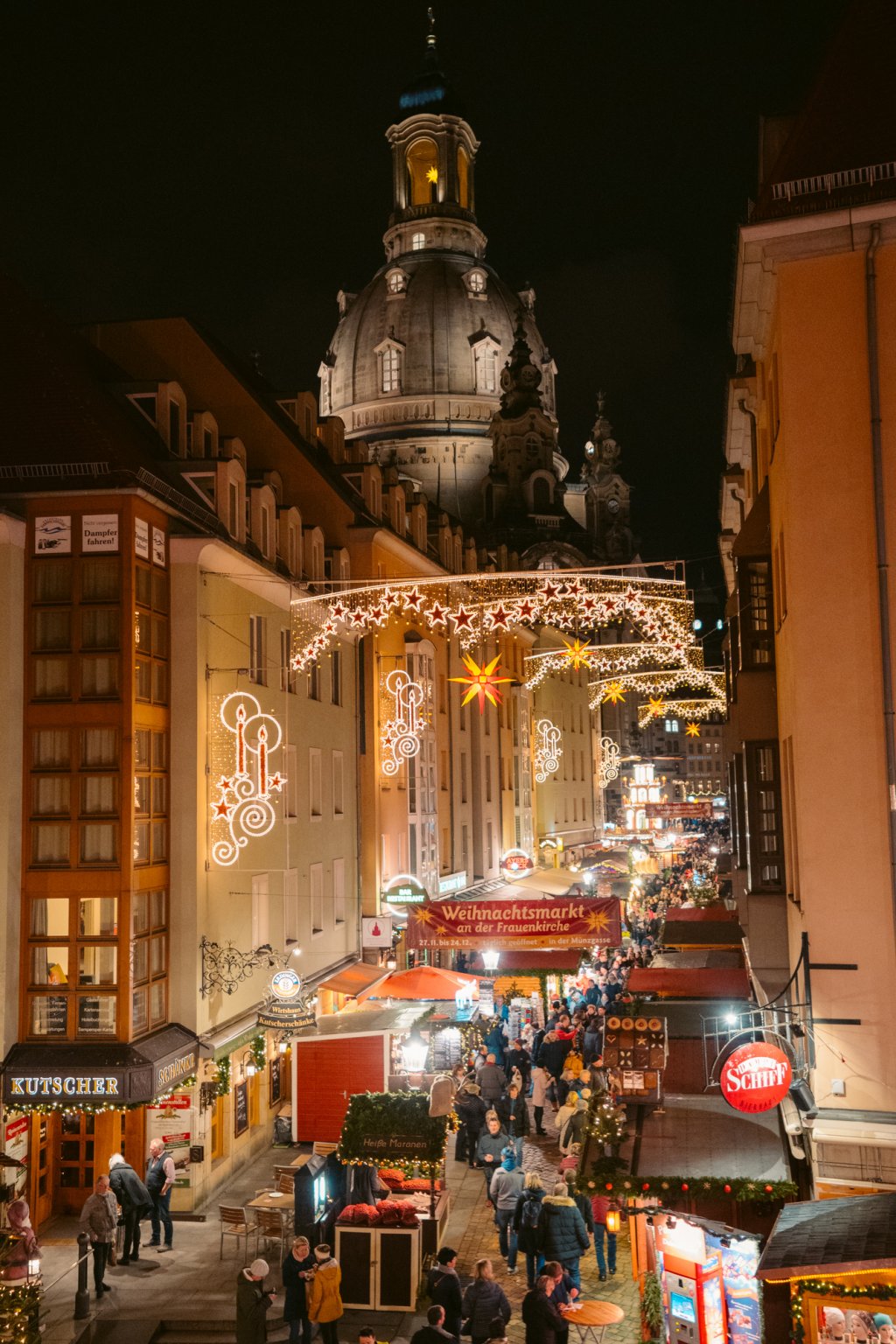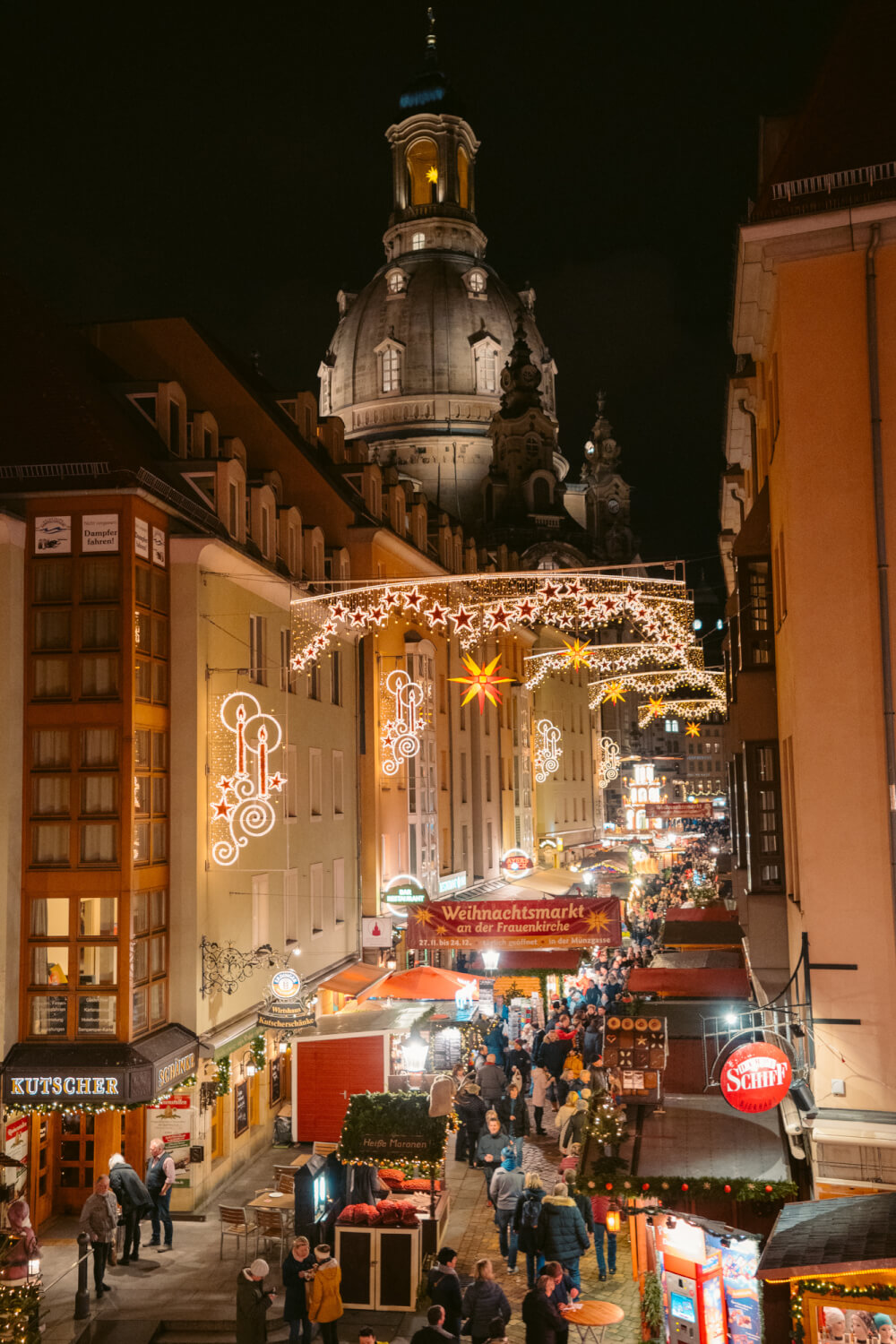 CHRISTMAS MARKET CANCELLATIONS IN Saxony-Anhalt
Saxony Anhalt (AKA Sachsen Anhalt in German) is a state in West Germany bordered by Brandenburg, Saxony, Thuringia and Lower Saxony.
In the state's capital city of Mageburg, Christmas market planning seems to be (cautiously) underway, with organizers already starting on plans. Organizers have said that there will be market booths for sure, along with the Lichterwelt attraction which debuted last year.
Plans in Halle look a little different – they have already confirmed that markets (if they do take place) will look drastically different from previous years. New contracts/agreements are currently being drafted for stall owners.
No official cancellations are known yet for this state, but I will update this section when I hear more about Christmas market cancellations in Saxony Anhalt.
Christmas Market Cancellations in Schleswig-Holstein
Schleswig-Holstein is Germany's northernmost state (bordering Denmark). So far, a handful of smaller Christmas markets have announced cancellations in Schlweswig-Holstein, but the verdict on the biggest Christmas markets in the state (like in capital of Kiel) is still unknown.
In terms of Christmas markets taking place in some capacity, it seems likely. Lübeck has even been hosting some summer markets that sources claim are a trial of sorts for Christmas markets in 2020.
As I mentioned though, a few Christmas markets have already been cancelled in Schlweswig-Holstein. They are as follows:
CHRISTMAS MARKET CANCELLATIONS IN Thuringia
Thuringia is a state located in central Germany, bordered by Bavaria, Hesse, Lower Saxony, Saxony-Anhalt, and Saxony.
At the moment, while no cancellations have been announced, it seems like every city/town is kind of pursuing its own path. In this article for example, it seems like preparations are already underway (with hygiene concepts in mind) in both Erfurt and Weimar, while Sondershausen won't be making a decision until October.
I will update this section once I find out more about Christmas market cancellations in Thuringia.
Do you have any updates or tips on Christmas market cancellations I missed? Let me know in the comments!
I've tried my best to research and stay up to date on Xmas market cancellations, but with everything changing daily, it's easy for some news to slip between the cracks. Let me know in the comments below if there are any cancellations I missed in this list that you know about! Thanks in advance.
Want to travel smarter and more often?
Join over 80,000 followers who love what I have to say! Enter your email here & you'll gain instant access to my special VIP zone, featuring freebies like checklists and printables... plus exclusive content, tips and updates!
---
Watch my most popular YouTube video this week:
---