*FYI - this post may contain affiliate links, which means we earn a commission at no extra cost to you if you purchase from them. Also, as an Amazon Associate I earn from qualifying purchases. Check out our Privacy Policy and Disclosure. for more info.
Finding the best travel gifts for her is definitely no easy task.
Trust me, as an avid traveller myself (and token indecisive female), I can admit that we're a little tough to shop for.
Luckily for you, you've got an insider source! *cough* Hi, it's me. I've taken on the oh so difficult task of making a little wish list full of gifts that will win you major brownie points with the travelling women in your life. Excited? Here we go! This guide will give you the low down on the perfect gifts for female travelers, with options suiting every budget 🙂 Enjoy.
---
---
Save this post on Pinterest for later: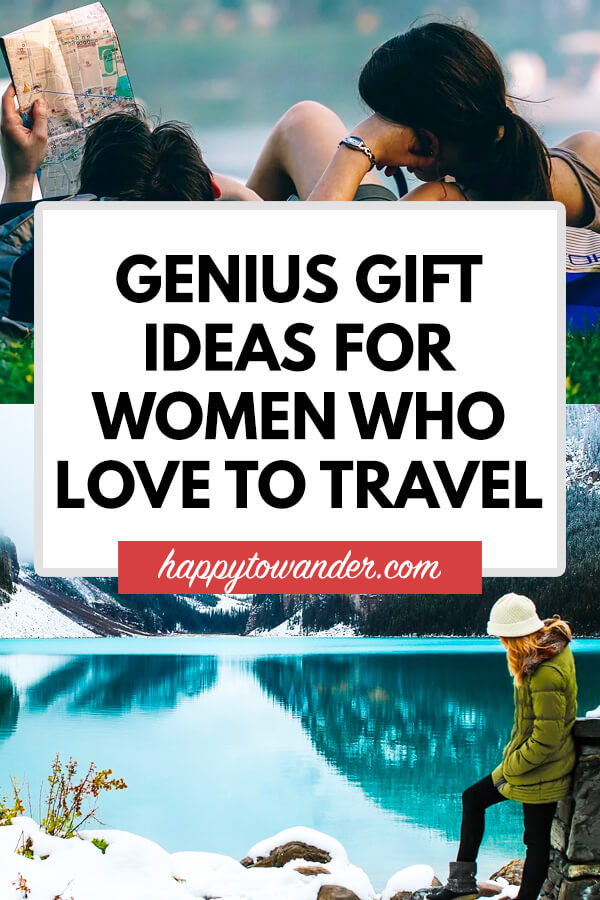 ---
---
Best Travel Gifts for Her Under $20
Looking for super affordable travel gifts that are perfect for the wanderlusty gal in your life? Here are some of the top travel gifts for her – all with a tidy price tag under $20!
Necklaces, bracelets, earrings, you name it – travel-themed accessories are a great way to subtly flaunt one's obsession with the world. Etsy has a gorgeous selection to choose from and you can even get personalized pieces for that extra special touch. Check them out here.
I'm a big fan of simple and subtle necklaces like these: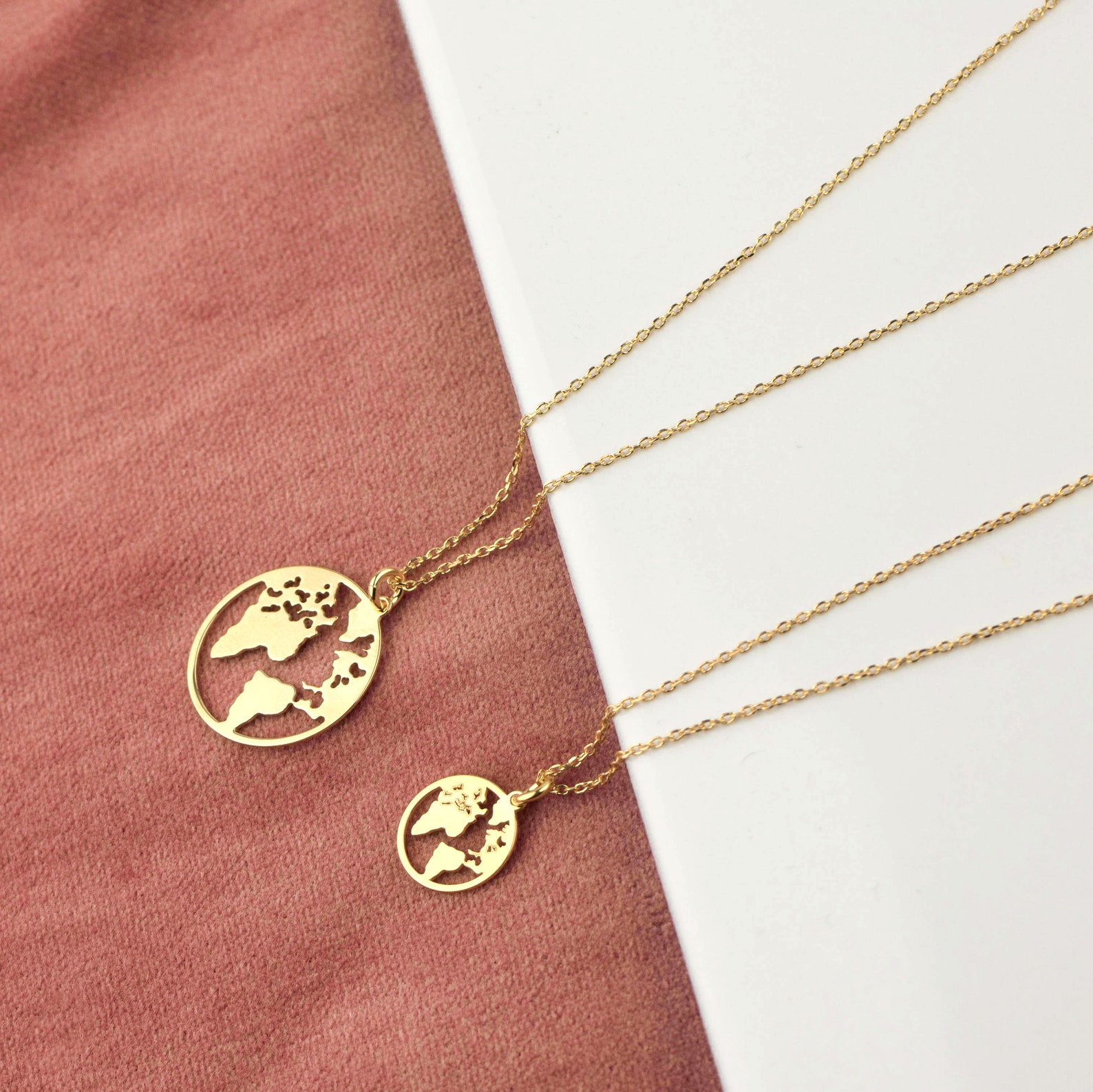 ---
---
Sure, you might be thinking that adult colouring books are so 2016, but I, for one, am drooling all over this beautiful travel colouring book from the folks at Lonely Planet. Filled with pages upon pages of colourable travel inspo, it's a cute and thoughtful gift that won't break the bank. Grab one here!
---
---
It shouldn't surprise you to hear this, but many avid travellers also moonlight as journal hoarders. That's why you can never go wrong with a beautiful, high-quality journal as a gift, you know – for documenting all those global adventures. PS: All the better if it's embellished with some inspiring quotes or imagery 😉
Click here to check out different options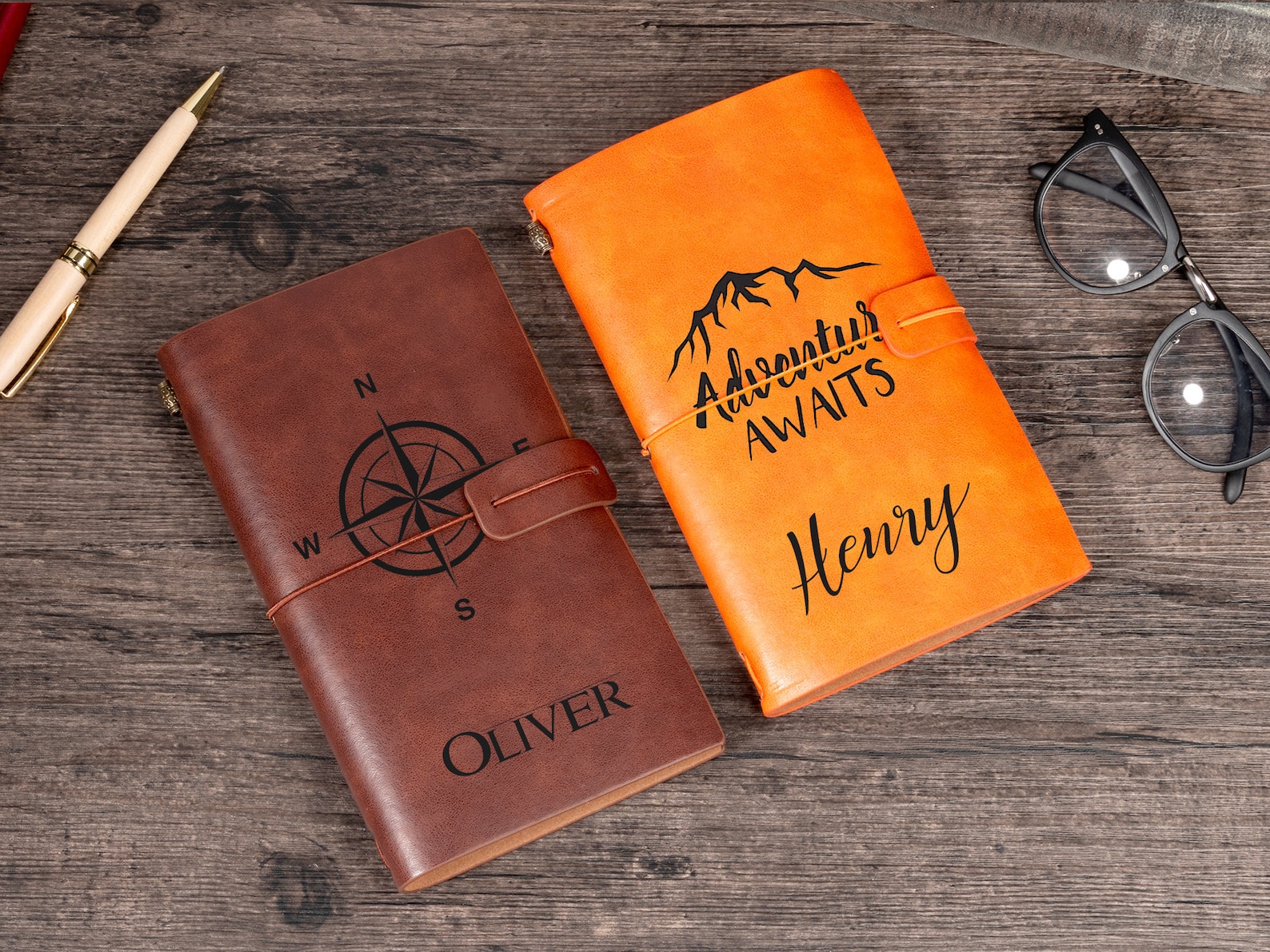 ---
---
I own one of these at home and it's honestly one of my favourite possessions. It's a gorgeous world map that has a scratchable coating (like scratch lottery tickets) that reveals beautiful colours once you scratch off places you've been to. It's a very affordable but thoughtful gift – one that's perfect for chronic wanderlusters.
Warning: gifting one of these might result in sudden desire to visit Russia – the most massive slab of scratchable turf there is.
---
---
This is the most genius gift ever. Like most moms, mine is ridiculously paranoid about getting pickpocketed or losing her valuables at all times. Well to be fair, my mom has (on multiple occasions) forgotten her passport in places, so if you have a sweet forgetful mama bear that's like mine, consider buying her a passport scarf – a stylish scarf with a hidden pocket for valuables so she can travel easy.
This one is super affordable. There's all sorts of nice patterns, and the best part – they're super affordable (and genius).


---
---
For design-minded travelistas, you can never go wrong with a beautiful travel print that lights up the room with wanderlust vibes. The amazing thing about travel prints is just how customizable they can be. You can easily get a customized print for cheap online, which offers up a super personalized and thoughtful. Here are some of my favourites from Etsy.
---
---
Proof that great gifts can come in small packages 😉 Frequent travellers will be seeing and using their luggage constantly, so a nice one that they love is a must (like this adorable one).
---
---
Best Travel Gifts for Her Under $50
Here's a roundup of the best travel gifts for women under $50:
I'm personally always looking for an excuse to wear my wanderlust. Like, if I could live in a hoodie that said "I'd rather be on vacation", I probably would. There are tons of really cute and affordable options out there. Here are some from Etsy. Just don't forget to pick the right size 😉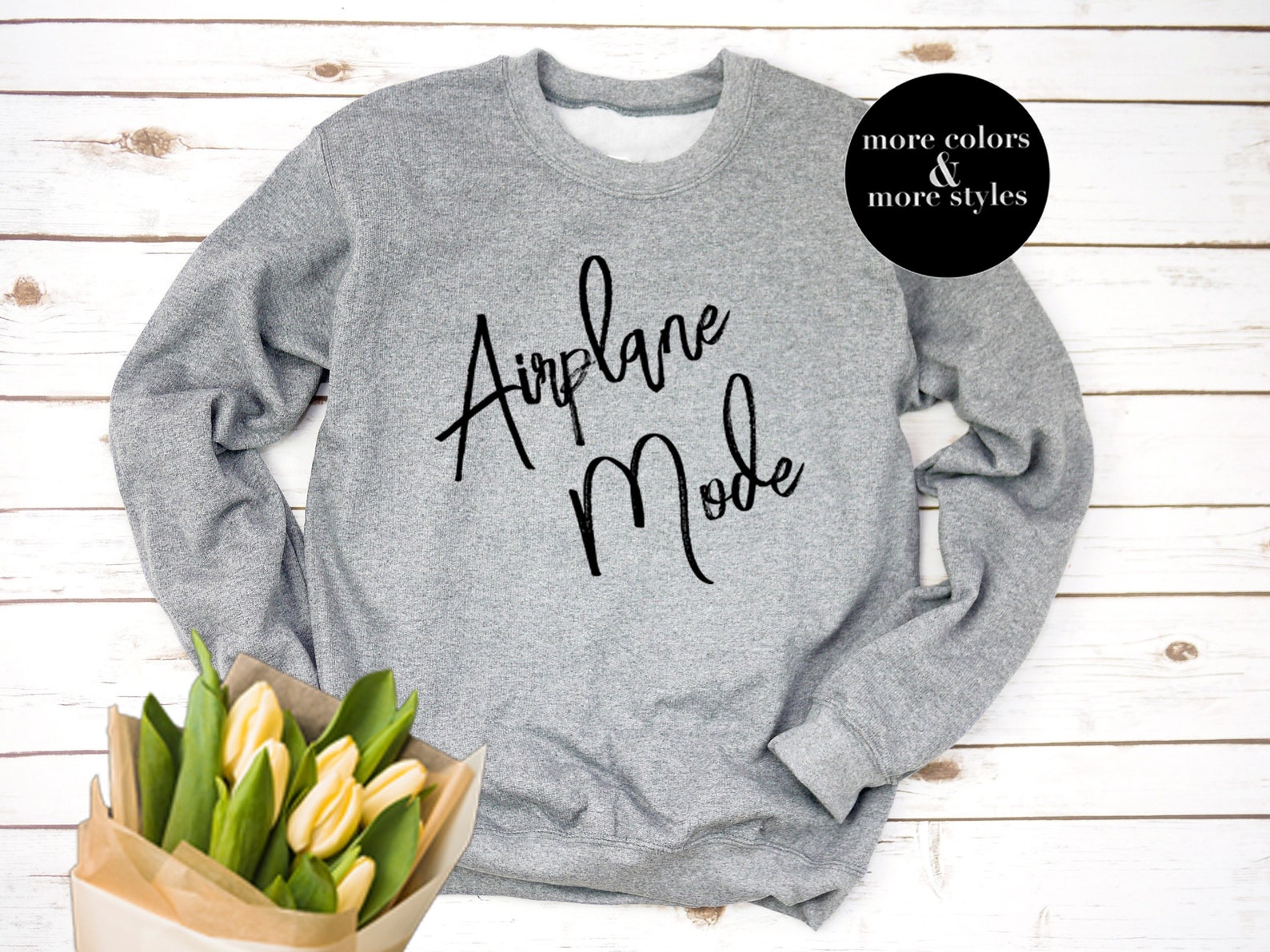 ---
---
Seriously, this is PROOF that we're living in the future! These phone cases charge your phone for you, which makes it the perfect gift for female travelers who are always connected. Practical and cool – it's the perfect double whammy gift.
Click here to shop battery phone cases
---
---
Nothing beats a little bit of pampering, and I'll be honest: when it comes to travel, my priority isn't usually on buying amazing, high-quality travel-sized toiletries. That said, it's an awesome luxury that would be greatly appreciated as a gift, and I'm sure many of my fellow travellers would feel the same way. If you're on the hunt for luxury travel gifts for her, this one is definitely a good bet. Click here to browse some options online.
---
---
With crazy developments in smartphone camera technology, travellers these days are increasingly ditching their cameras in favour of simply phone photos. That's why smartphone lenses make the perfect gift! From fisheye to macro, there's an assortment of cool lenses that will infinitely uplevel one's phone travel photography. I have this set from PNY Technologies and love it. The super wide angle is perfect for getting epic backgrounds into selfies, and can get way more into landscape shots too).
If you're looking for an equivalent for North America, these lenses are among Amazon's top rated.
---
---
Best Travel Gifts for Her Under $100
These are the best travel gifts for her under 100 bucks:
A travel voucher
Giving the gift of travel doesn't always have to mean throwing together an entire trip! While gift cards may seem impersonal, there's no way a travel lover is going to hate a travel-related voucher of some sort. TIP: Simply personalize this gift by drawing up a really thoughtful card and attaching the voucher to that.
If you're shopping for someone in Europe or headed to Europe in the future, one great idea for around $99 is an Interflix pass, which is only 99 euros and is good for 5 one-way bus journeys on any Flixbus route. That means 5 potential bucket list destinations for around $100! You honestly can't beat that.
---
---
These hipster gadgets are all the rage, and for good reason – they're adorable! Especially now, with thousands of photos sitting on our phones, it's nice to have a simple way to print physical photos as keepsakes. Click here to check out prices and reviews.
---
---
A unique experience at home
Here's a fact: travellers crave experiences, which is why a voucher for a cool experience will always go over well as a gift!
If you think that this kind of gift is out of your budget, don't worry! There are a lot of great sites out there like Living Social where you can scope out discounted experiences like cool restaurant outings, adventure sport tours, boat rentals, classes and more… usually at steep discounts of 40%+. After a quick look for my hometown (Vancouver), I found tons of amazing experiences from scuba diving certification to pasta and bread making with a pro. There are SO many cool options and I'm confident you'll find a good fit.
---
---
A cool experience for her next trip
Likewise, if you know that the traveller you're shopping for has a trip in the coming future, one really awesome gift would be to buy her an experience abroad that she won't ever forget – something like a gondola ride in Venice or a trip up the Eiffel Tower!
One of the best ways to gift a fun travel experience to someone is by purchasing a Tinggly box, which is a physical box you can wrap up (more special that way!) with 100+ experiences they can choose from when the time is right. Click here to browse their different boxes.
If a physical voucher isn't important to you, my favourite resource for booking attractions/experiences online is Get Your Guide, because they guarantee the lowest possible price. How? Well, they refund you the difference no questions asked if you're able to find a lower price than theirs. This locks in the best price you can get, plus by booking through them you're often able to save yourself from horrendous line-ups in person.
---
Best Travel Gifts for Her Over $100
Feel like splurging a little? These are some amazing gifts for female travelers that will set you back over $100.
This gift is perfect for any aspiring travel bloggers on your gift list, or simply someone who loves to capture their memories in unique ways. I have been using JOBY's products for years and love their high quality and compact designs which make them perfect for travel. They're much lighter and more versatile than bringing a regular tripod, plus you can use them to get cool photos on your own without relying on a stranger's (usually unsteady) hand.
NOTE: It's important you get the right GorillaPod product for the person you're shopping for, so try to do some detective work in advance to see what they use most to take photos when they're travelling. Smartphone vloggers would get a ton of use from this kit, but if they're mainly photographers, getting a regular GorillaPod like these is probably your best bet.
---
---
It's not cheap, but it's a super cool gadget that I'm sure would be much appreciated by the avid traveller in your life! It allows you to print photos directly from your smartphone – perfect for preserving those travel memories (and for props in further adorable Instagram shots, I'm sure).


---
---
Trust me – blending both "want and need", gifting a pretty travel bag will rake you in some serious brownie point.
There are of course plenty of options out there, but the main contender for this category (in my opinion) is Longchamp. I mean every girl has one for a reason right? Not only is it practical and durable, it also has a fancy name brand that will make the gift feel extra special and splurgey.


---
---
Carry-on suitcase
Packing light is all the rage these days, so a carry-on suitcase is definitely a practical gift that will get its mileage in use.
I always recommend Samsonite. My hardside spinner set has been with me all around the world (click here for a similar set) and it has not once let me down. PS: I've always found that ordering these online can be cheaper than in-store, so click here to browse the best deals.
---
---
No matter if they're budget backpackers or luxury travelistas, a pair of noise-cancelling headphones is THE perfect travel gift – ideal for more comfortable commutes, watching Netflix in hostel dorms or relaxing beachside at a luxury resort. I personally love my Sony headphones in spite of their hefty pricetag, and I firmly believe they're worth every single penny. You can shop the best deals on them here.


---
---
If your goal is really to go the extra mile, gifting a new GoPro is a perfect fit for adventurous travelers. The newest iteration of GoPro has super high quality photos/video and supreme portability and durability to boot. Click here to shop great deals on GoPro.
---
---
I hope you enjoyed this roundup of the best gifts for female travelers! Hopefully now you have a better idea of the top travel gifts for her, and can go shopping with confidence 😉 Feel free to ask away if you have any other questions!