When it comes to Iceland activities, let's be honest: we're all clamouring to chase waterfalls and go full stalker on the aurora borealis, amirite?
But beyond natural marvels and photogenic landscapes, Iceland has a whole other side to offer its visitors: a delectably cool and quirky side that will satisfy even the most offbeat of curiosities.
You've probably read to death about some of the conventional must sees around Iceland, from epic fosses to bucket list photo opps. So, here's something a little different. If you're looking to indulge in some Iceland activities and sights that are a bit more off the beaten path, this one's for you! Here are a few offbeat (and just plain awesome) Iceland activities for you to try on your next trip.
Save these ideas for later:
Go for a sunset soak at Laugarvatn Fontana Geothermal Baths
(a less crowded alternative to the Blue Lagoon)
I get it – you're a living human who has been on Instagram, so naturally, as far as baths in Iceland go, your mind drifts to the milky blue waters of the oh so famous Blue Lagoon.
BUT, what if I told you that located at the heart of the famous Golden Circle is a quieter pampering alternative that offers an equally sweet experience? Located only 80km away from Reykjavik, the Laugarvatn Fontana Baths are a lesser known geothermal bath and one of the best places to go in Iceland for a rejuvenating dip… all the better at sunset! There's even an icy lake to jump in for those who dare.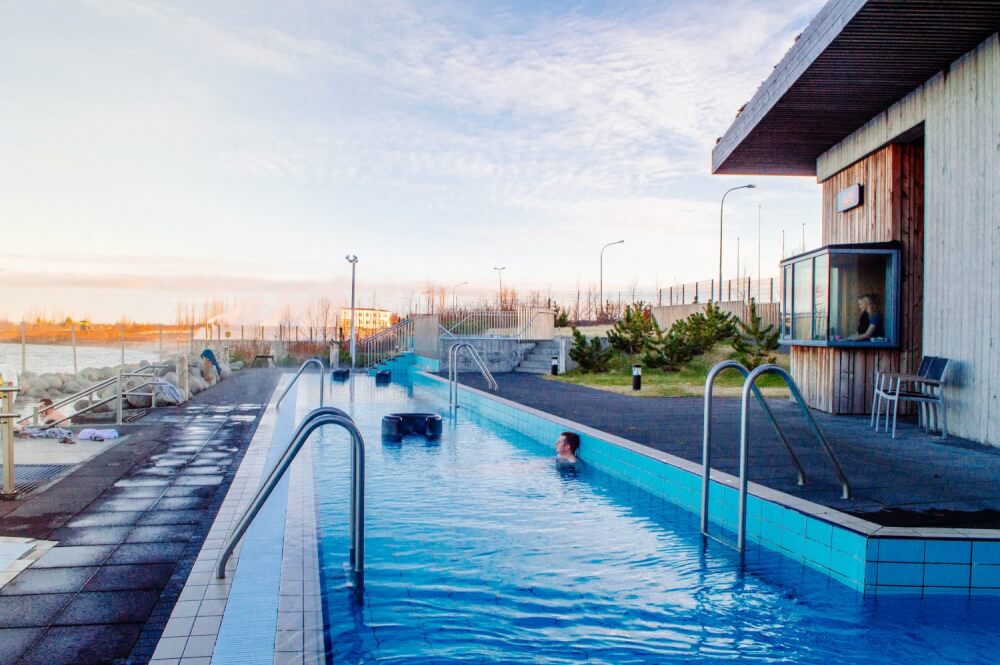 Channel your inner Elsa and go on a glacier tour.
No duh, glaciers are among the top things to see in Iceland. Sure you could photograph them to death from afar (as most visitors do), but for views that are truly out of this world – you'll need to get an insider perspective (literally). Glacier hikes are a thing my friends, and they look wicked awesome. My biggest Iceland regret is that I never got the opportunity to do one of these and no doubt, this is priority #1 for my next visit.
NOTE: Due to unpredictable and potentially dangerous conditions, the only safe and recommended way to do this is by booking a tour. Looking for options? Check out these glacier tours with hiking and ice climbing.
Search for elves (or at least learn about them)
Sooo, apparently many Icelanders believe in elves.
Like, to the point that many construction projects have been altered or abandoned to preserve elf homes around the island.
If you're looking for a fascinating (and unique) peek into Icelandic culture, make sure you take some time and learn about the mysterious little Huldufólk of Iceland. Elf sightings are relatively commonplace among locals, so ask around for a cool anecdote or two. You might even spot little houses built into rocks as you traverse the country.
To dig deeper in to this aspect of Icelandic folklore, there are organized tours in Hafnarfjörður (the elf capital of Iceland) that bring you into this hidden whimsical world… and those especially curious folks can even get their learn on at the Elfschool in Reykjavik.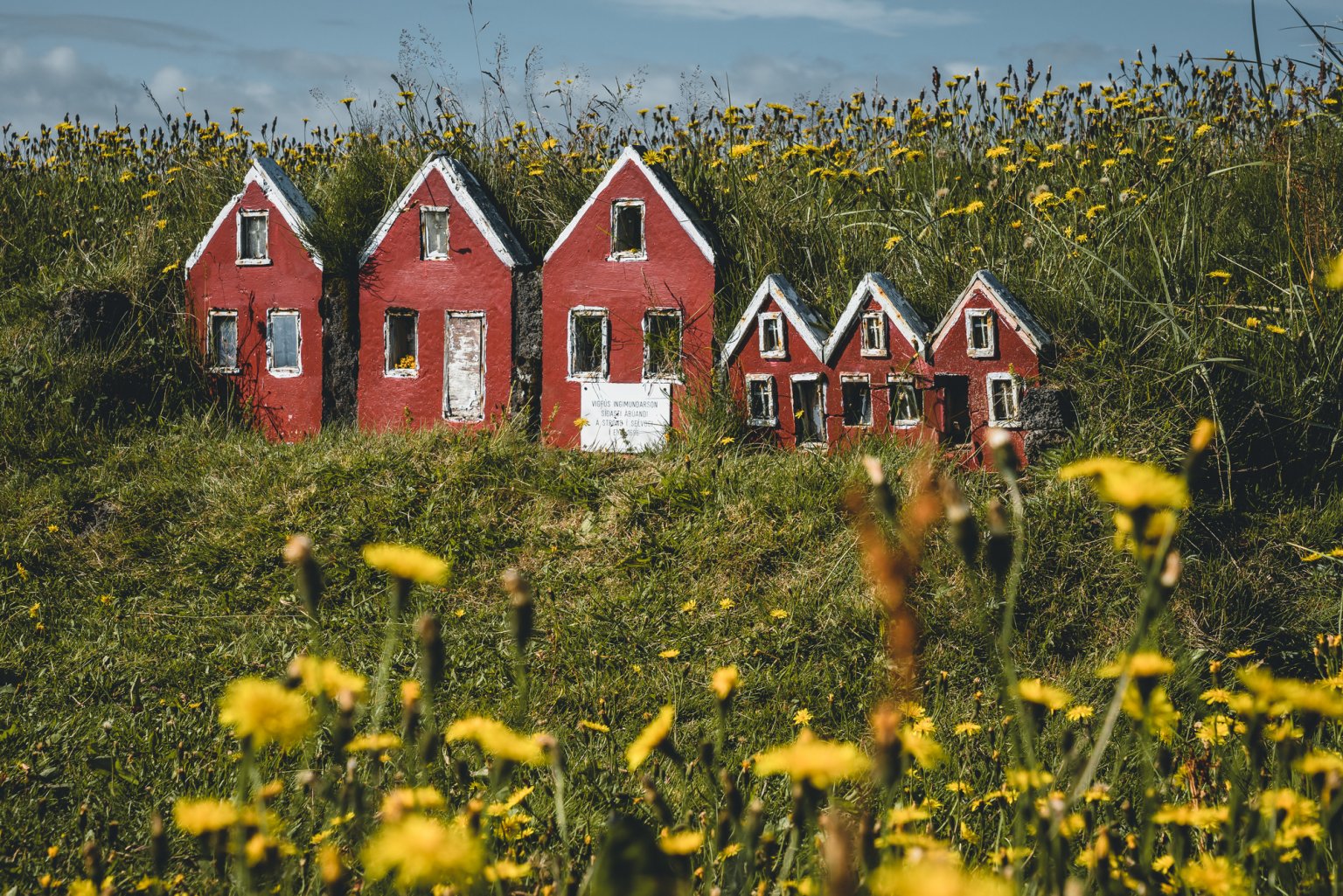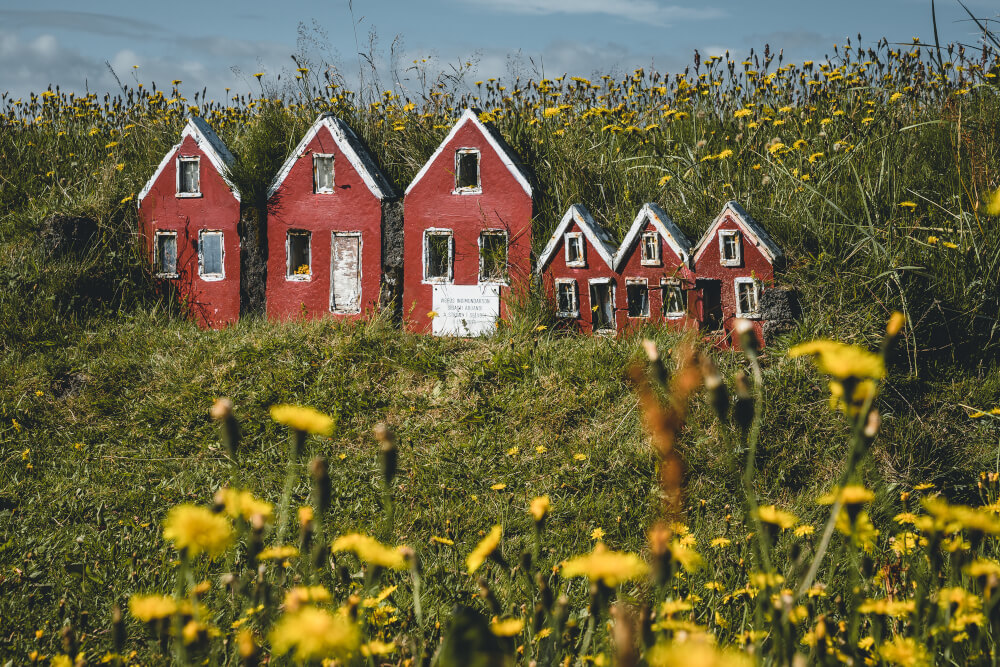 Visit an "interesting" museum
(from penis collections to an entire establishment dedicated to nonsense)
While art galleries and history museums reign supreme elsewhere in Europe, the theme of Iceland's museum scene is more or less "we do what we want", which has given rise to an eclectic mix of of cool museums to browse. Here are a few:
The Icelandic Phallogical Museum: Sure, a museum dedicated to genitals is an unlikely contender for top things to see in Iceland, but it's still one of the most (in)famous attractions in the country. On display are over "200 penises & penile parts" from a variety of different mammals, especially those native to the region. Sooo, why not right? Address: Laugavegur 116, Reykjavik 
The Museum of Icelandic Sorcery & Witchcraft: If terrifying relics of sorcery are up your alley, this one's for you. Housed appropriately in a black shack in Iceland's Westfjords, you'll find all sorts of wonderfully creepy goods on display, including skulls, demons, and necropants aka the skin of a man's legs from the waist down. Yup, you're welcome. Address: Hofoagata 8-10, Holmavik
The Icelandic Punk Museum: A reconverted underground public bathroom in the heart of downtown Reykjavik… What better place to pay homage to punk? Address: Bankastræti 2, Reykjavík,
The Nonsense Museum: An entire museum dedicated to random collections you never knew you wanted to see, like police caps, teaspoons and matchboxes. A bunch of oddities, all housed under one roof. Address: 11 Hafnarstræti, Flateyri
Snorkel between continents (for real)
With landscapes you won't believe, Thingvellir National Park is already well known as one of the best places to go in Iceland… but specifically at Silfra (located in the park), there is a level of badassery unparalleled in the world – it's the only spot on Earth where you can swim, snorkel and dive between two continental plates. Plus, the water boasts a clarity and cleanliness so pure that you can even drink the water as you wade through it. Yup.
Say hello to Santa in his workshop.
In Northern Iceland lies one of the most sought after locations of every child's dreams – Santa's freaking workshop. In fact, 10 minutes away from the city of Akureyri, you'll find a bright red house (topped with candy of course), in a jolly spot known as Jólagarðurinn (the Christmas Garden). Inside the house is a museum of sorts showcasing all sorts of fun Christmas knick knacks, and in the adjacent 'fairytale tower' is the world's largest Christmas Calendar. If you're a Christma-phile like me, this visit is a serious Iceland must do.
So, were any of these Iceland activities new to you? Which would you want to try most? Share away in the comments!