*FYI - this post may contain affiliate links, which means we earn a commission at no extra cost to you if you purchase from them. Check out our Privacy Policy and Disclosure. for more info.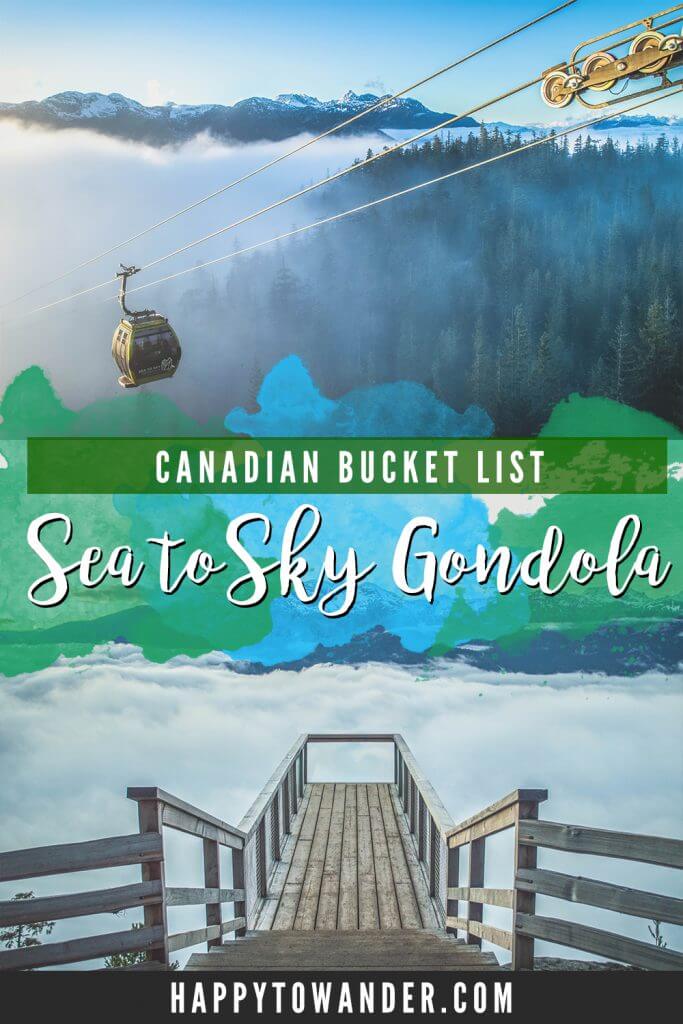 Okay, let's be real: British Columbia is one of the most beautiful places on earth.
You can call me biased if you want, but I've heard the same sentiment from many travellers I've met on the road. To hear someone who's been to 60+ countries gush about my home province?
Well shucks, it feels pretty good.
There are some places in this province that absolutely take my breath away, and the Sea to Sky Gondola in Squamish is one of them. My first visit was this past Valentine's Day, because while fancy dinners and chocolates are lovely, how can you say no to a gondola ride into the sky??? (or well, 900m above ground).
With expansive views of mountains, water, and other creations of Mother Nature, the Sea to Sky Gondola encompasses everything there is to love about British Columbia. I could go on and on about why I enjoyed my visit so much, but first, I think I'll let some photos speak for themselves: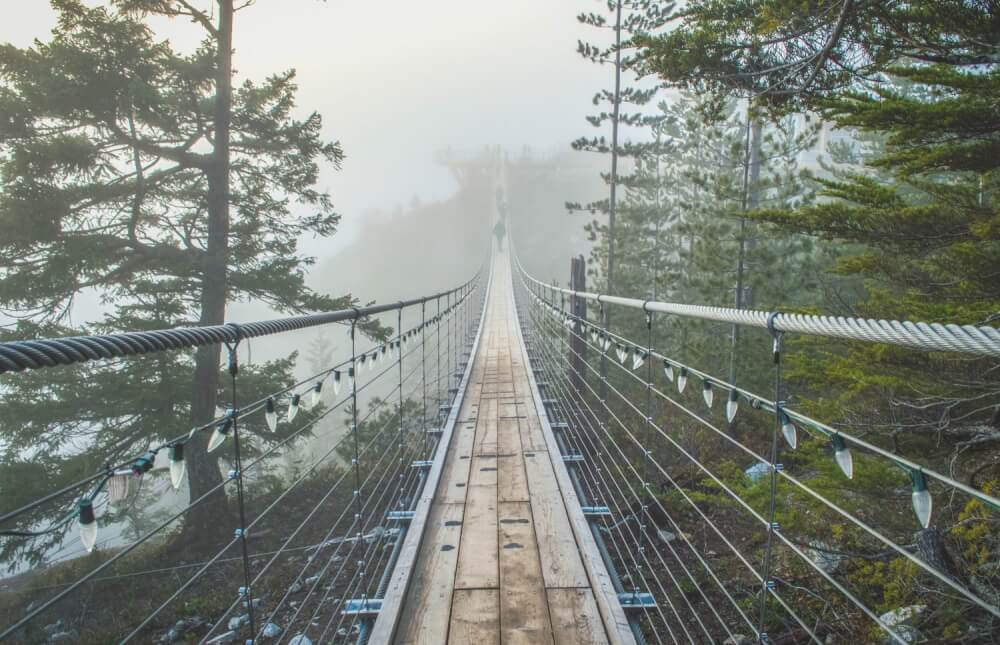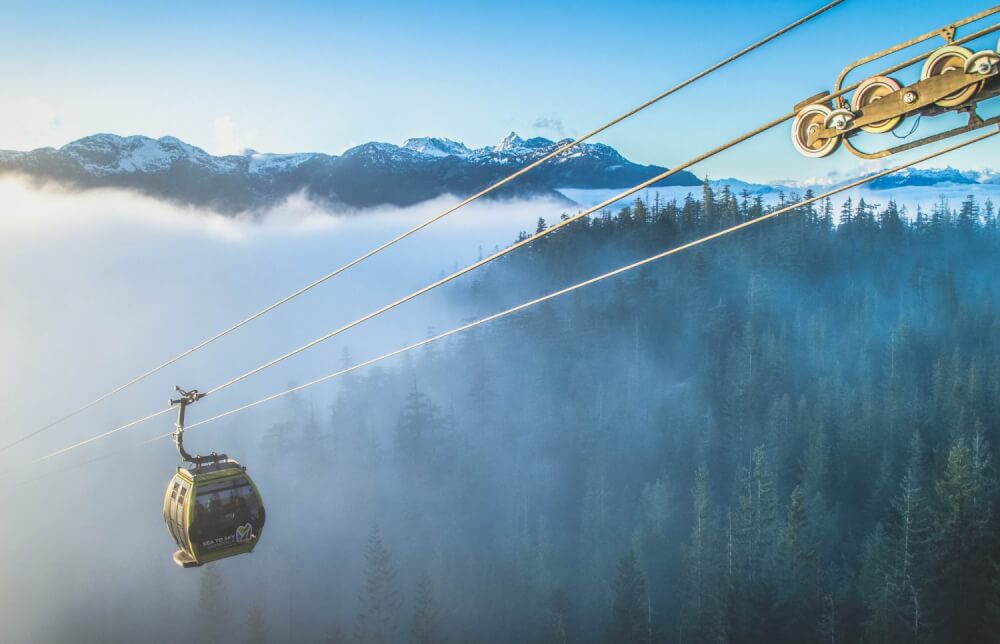 Okay, are you still breathing? I wasn't. It's not often that a sight will completely take my breath away, but there was something about the mountains, the fog and that romantic Valentine's Day air… What an absolute dream.
And while I wish the fog was a permanent feature of this attraction, these glorious photos were simply the product of good timing and patience.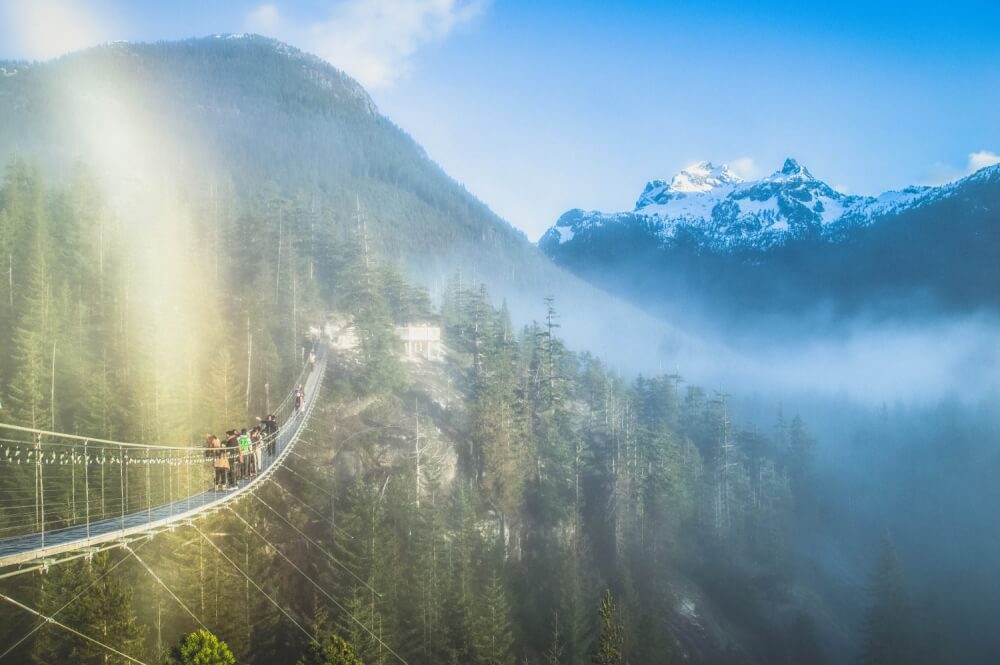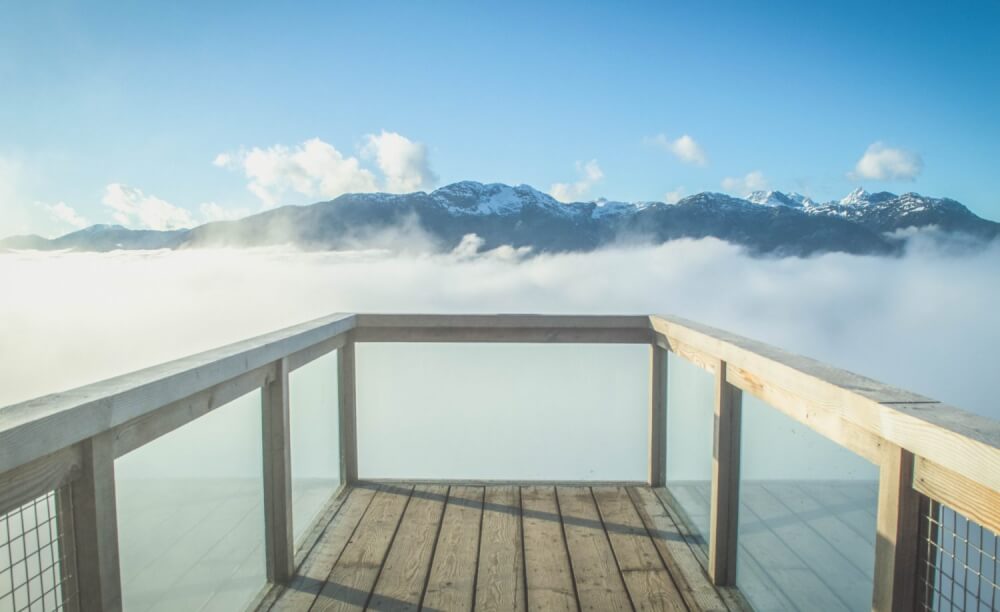 You see, when we first arrived, the entire surrounding area was blanketed in such a thick fog that we couldn't see anything but whiteness. So we paid all that money to stare at a thrilling view of…. nothing at all. Best Valentine's Day ever.
As we hiked the trails, I got increasingly annoyed. How did this happen?? This was supposed to be romantic, goshdarnit! That's when my stubborn side kicked in. To the dismay of my boyfriend, I planted myself down on a sitting rock and refused to move.
I was promised a sweet view, and I was going to get it.
As we perched there like crazy people at the Chief Overlook Viewing Platform, hope began to dwindle. Occasionally, a brief flash of blue would show up in the sky, only to be quickly covered up again by dense wisps of fog. 45 minutes passed like this as we waited stubbornly for the weather to clear up. It was at the hour mark that my boyfriend used his voice of reason and convinced me that it was time to go.
… And so, defeated, grumpy, and mildly hangry by that point, we began hiking back. In the exact moment that we began to leave though, the most amazing thing happened: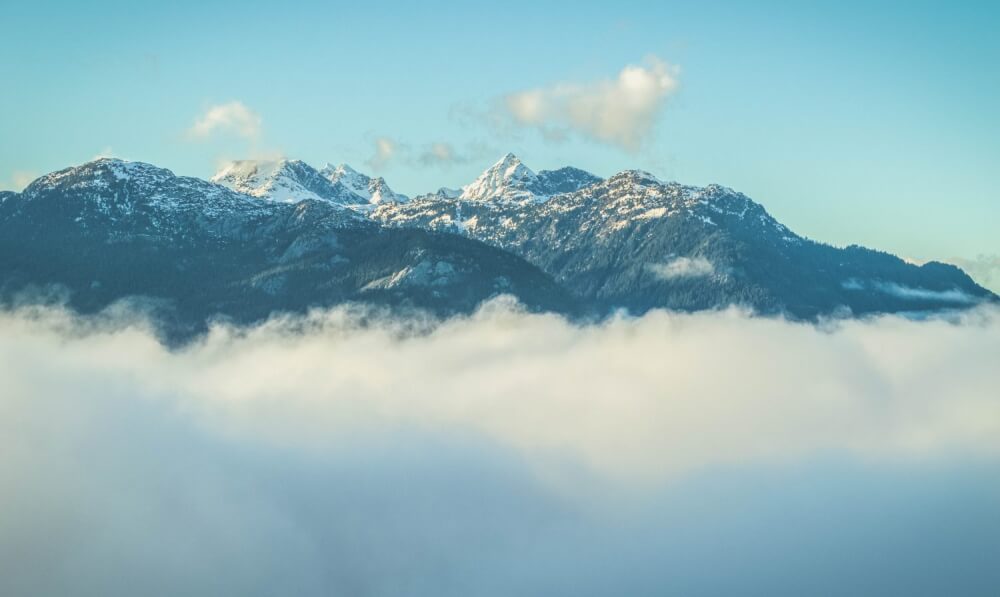 The clouds parted and revealed a gorgeous mountain range with an immaculately blue sky!
I could have kissed the ground. Thank you patience, thank you stubbornness, and thank you British Columbia for being so annoyingly beautiful!
Must-knows for visiting the Sea to Sky Gondola
Admission costs $39.95 for adults (with a $2 discount if you pre-purchase online). A full list of prices can be found here.
The gondola ride itself takes about 12 minutes.
There are a few walking trails, and three main viewing platforms.
There is a gift shop and food/beverage services available on top (at extra cost).
They are open year round, and have different activities like tubing and snowshoeing in the winter, and rockclimbing in the summer.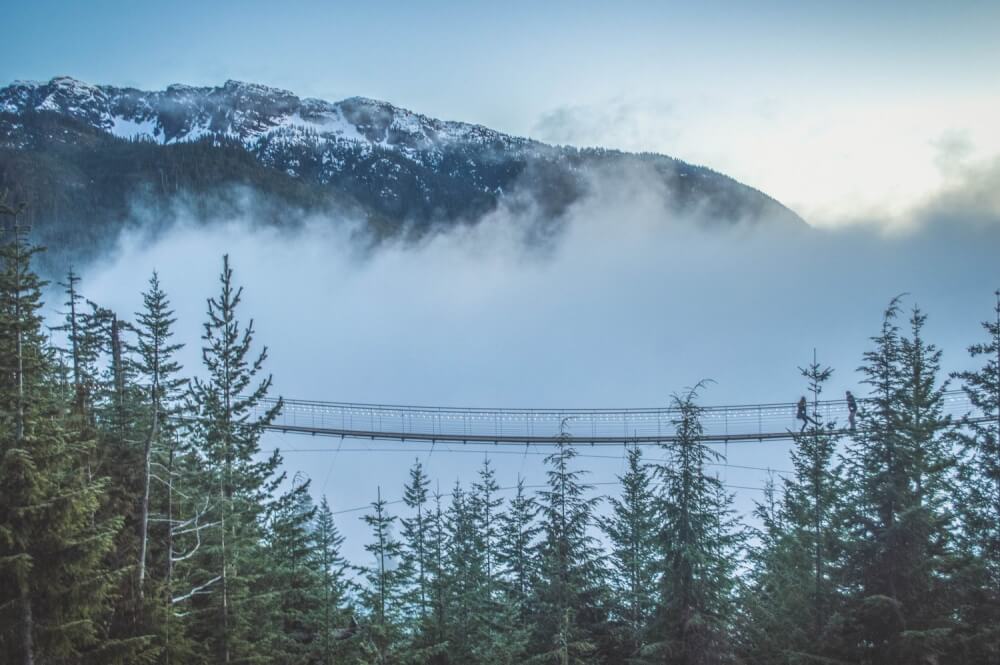 Add this one to your bucket list, folks because it is absolutely unreal.
Have you ever visited the Sea to Sky Gondola? If not, what other moments have completely taken your breath away?
Want to travel smarter and more often?
Join over 80,000 followers who love what I have to say! Enter your email here & you'll gain instant access to my special VIP zone, featuring freebies like checklists and printables... plus exclusive content, tips and updates!
---
Watch my most popular YouTube video this week:
---