*FYI - this post may contain affiliate links, which means we earn a commission at no extra cost to you if you purchase from them. Check out our Privacy Policy and Disclosure. for more info.
When it comes to starting a travel blog, finding the right host is a pretty big deal.
Choose the wrong one, and you're stuck for a year (maybe more) with l
Of all the self-hosted blog platforms out there, one of the big names that consistently gets thrown out there is Siteground, who is the host I now proudly use. You might be wondering though, is this too good to be true? Let's face it – a lot of the time, people exaggerate the amazingness of a product simply to cash in on that affiliate income. And while this post does contain affiliate links, my goal today isn't to just persuade you to buy plans off Siteground, but rather to help you understand its pros, cons, why I chose it and whether or not it's a good fit for you. The goal is for you to end up with the best hosting service for your needs, which may be different than mine.
SO, I hope this Siteground hosting review helps you out in your decision! I use WordPress as a content management system for my blog, so you can consider this a Siteground WordPress hosting review as well.
Siteground discount alert!  They're currently doing a 70% off promo for Labour Day on all their shared hosting plans. Valid until September 6. Click here to browse packages.
Alright, now onto the review! I'm not a tech goddess, and my needs for a host (as a travel blogger) are simple. Here they are!
---
---
#1: Is Siteground affordable?
Web hosting prices really vary, and in most cases, you get what you pay for. Siteground pricing, in my opinion, is very fair. I got my plan on sale (like it is right now!) and was able to lock in hosting for less than $5 a month. I've since had to upgrade to one of their more expensive plans since my traffic has improved substantially, but it's still really affordable, considering my blog is now my main income source.
Consider this: if you stay on WordPress.com (that is, not go self-hosted), you need to pay literally $24 a month to even be able to monetize and upload any 3rd party themes or plugins. How ridiculous is that? The fact that you could get self-hosted, gain all those perks + get a free domain name, SSL certificate and site migration for a fraction of the cost makes Siteground > WordPress.com a complete no-brainer.
Siteground offers a lot of options, including shared hosting, dedicated servers, etc. If you're just a regular travel blogger, it's likely you won't need anything beyond shared hosting. Shared Siteground plans come in three tiers, all of which fall under $25. As I mentioned before, this price also comes with a fair share of freebies, like a domain name, website migration and even a free SSL certificate (a big deal since Google is now cracking down on sites that don't have one). In that sense, I give Siteground a big thumbs up for being affordable! You can compare plans and pricing on the Siteground website.

---
---
#2: Will I get good support with Siteground?
Because I can't handle anything remotely techy, having good support is crucial to my sanity. And I have to say, the support team at Siteground is by far their greatest asset. Anytime you have a problem, no matter how big or small, they'll be available to help you out via 24/7 live chat. The best part? You feel like they genuinely care! *tearing up* A true rarity in the cold online customer service world.  I've had many panicked conversations with support over silly things I've managed to screw up, and each time, they've handled it not only quickly/efficiently but also with a friendly attitude that made me feel like eeeeverything was going to be okay. The service is A++.

---
---
#3: Will my site go down with Siteground?
Another important consideration is whether your site will ever be down. This is one of the main complaints with Bluehost. Having great uptime is important because you never know when readers/sponsors/brands are trying to access your site, and it's a huge turnoff if it's frequently down for the count.
Now, one of Siteground's bold claims is that they have a 99.9% uptime, which sounds impressive af but is it true? Well, in my experience, my site has been up pretty steadily, but HAS gone down maybe 3-4 times in the past year, each for very vague server-related issues. That's why I feel like the 99.9% thing is a little over exaggerated. Still, I guess with web hosting, downtime is sometimes an inevitability and the live chat guys were really helpful and reassuring that they were on top of the issue. Each time, my site was down for no more than an hour, which isn't too bad in the grand scheme of things.

---
---
#4: Is Siteground good for site speed?
It's hard for me to say because my site relies on a lot of heavy-duty plugins/uses many images that slow down the site. That said, my site speed DID improve when I moved from biz.nf (my old host) to Siteground. It's not lightning fast though, and I would say that's probably my only criticism. Like I said, in site hosting, you get what you pay for, and when you pay for an affordable shared hosting plan (which, as you can tell in the name, means you're sharing servers with others), it's quite inevitable that your site won't be lightning fast all the time. Still, it's not laggy by any means, but if you've got that #NeedForSpeed, it might be worth looking into a dedicated server or a heavyweight (though very pricey) host like WP Engine.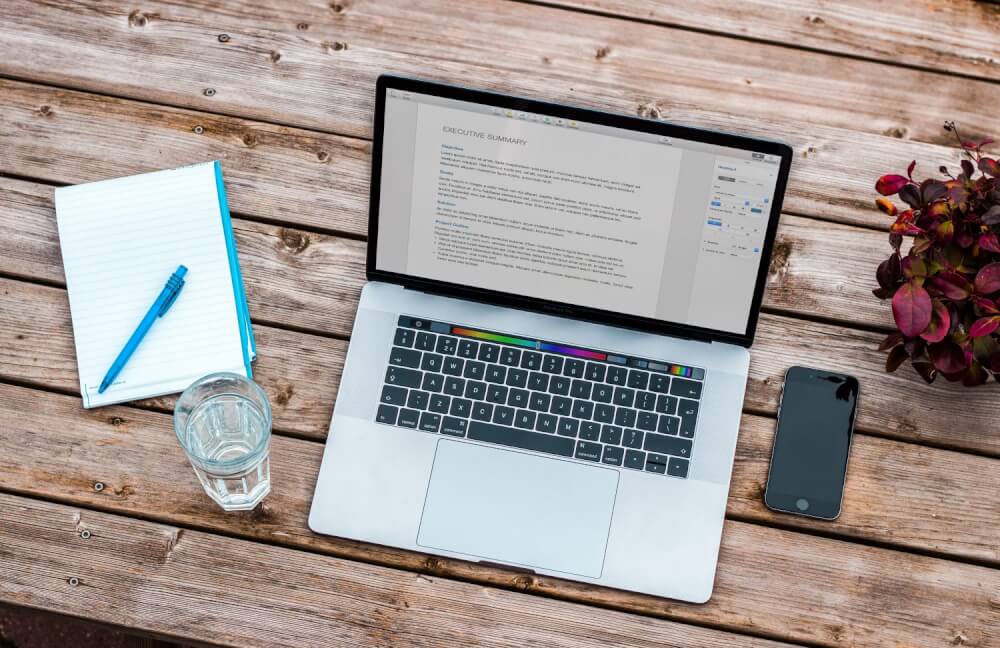 ---
---
#5: Siteground WordPress Compatability: Will Siteground work with my WordPress?
Since I use WordPress to manage my blog, compatibility with WP is really important to me (and many other bloggers).
I do think that Siteground offers really good hosting for WordPress. Here's why: Siteground WordPress installation only takes a click. Even I can do it, which means it's 100% dummy-proof ;). Plus, if you've already got a blog elsewhere, whether that's a different host, or on WordPress.com itself, Siteground migration is included free of charge. This means that the staff will handle the migration process for you and you don't need to worry about it.
When I get the time, I might write a more thorough Siteground WordPress hosting review, but for now I'll say this: Siteground is awesome for WordPress users. Because they have so many clients that use WordPress, they are total pros at diagnosing WordPress issues. At my old host, the answer to my support tickets would often just say "Sorry this is a WordPress problem, not a hosting one. Bye." At Siteground though, they go the extra step in trying to help you out with your issues (and back that up too with some pro knowledge, which helps).

---
---
Last consideration: Siteground vs Bluehost
The whole "Siteground vs Bluehost" debate comes up way too often, mostly because they're the two big names that get thrown around most. This confusion is especially huge because so many big bloggers recommend Bluehost. I have to preface this by saying I've never used Bluehost, but I've heard enough horror stories from fellow blogger friends that I never will. Just anecdotally, I've heard of long downtimes, vague support and random server issues that have cost people big time. I'm not saying all this to be a total Bluehost h8r, but you need to be careful with some of the recommendations you read as a) many were written years ago (when Bluehost was supposedly pretty decent) and b) Bluehost is really pushy on affiliates, which means they pay handsomely for referrals, which has encouraged some bending of truth/exaggerations in online reviews.
All that aside though, the Bluehost vs Siteground debate (in my opinion) is best settled when you break it down into the important factors I mentioned above. Since the two are similar in price point and compatibility, we can call them both equal on that front. Where we begin to see a big difference though is a) the uptime and b) the support. As I've mentioned, Siteground has been pretty great with avoiding downtime (a big step up from my old host at least), whereas I've heard a lot of stories from fellow bloggers about their Bluehost sites being down for days at a time. Moreover, Siteground's 24/7 livechat and support team is incredible, and I couldn't recommend them more. I've heard that Bluehost support can sometimes be lacking, especially when it comes to servers being down. If you have personal experience with this, feel free to chime in in the comments!
All that said, given the choice, I'd say Siteground is the easy winner when battling it out with BlueHost.

---
---
The Final Word
So, while I can't say that Siteground is "the best hosting service ever", I will say this: it's excellent value for money. Like, REALLY excellent. The truth is, the big time blogs/sites are paying hundreds a month to get seamless loading speeds and uptime. For those of us who can't justify spending that kind of dough, a few dollars a month isn't so bad, considering your site loads pretty quickly, there's always support on hand, and you get a free website migration + domain name. I think that Siteground is the perfect fit for a travel blogger simply because most of us aren't mega techy, and only need the basic things like decent price, loading speed, and support, all of which are things that Siteground excels at.
All in all, Siteground definitely one of the top web hosting companies out there in terms for value for money. If you're looking for a cheap hosting website, Siteground does the job, and it does it well.
Thinking of switching? Do it before September 6 for the best deal. Don't forget to nab your Siteground discount for 70% off hosting plans:
As previously mentioned, this post contains affiliate links for Siteground, which means I make a commission if you choose to book through my link! This comes at no extra cost to you but helps me keep this site running with awesome content for readers. This review is an honest collection of my experiences with Siteground, and I'm only recommending it because I do love it! Feel free to ask if you have any questions below.
---
---
Want to travel smarter and more often?
Join over 80,000 followers who love what I have to say! Enter your email here & you'll gain instant access to my special VIP zone, featuring freebies like checklists and printables... plus exclusive content, tips and updates!
---
Watch my most popular YouTube video this week:
---