*FYI - this post may contain affiliate links, which means we earn a commission at no extra cost to you if you purchase from them. Also, as an Amazon Associate I earn from qualifying purchases. Check out our Privacy Policy and Disclosure. for more info.
Fun fact: it's possible to visit London without making your wallet cry.
And today I'm going to tell you how!
I mean, let's be real: the beautiful city of London, England is a lot of things. It's vibrant, multicultural, gorgeous and filled with countless architectural gems…
But, as it's known worldwide, London is not the cheapest place to visit.
In fact, it ranks among the most expensive cities in the entire world. So what does this mean for travellers? Should we cling onto our precious cash and run far far away?
Nah, that'd be pretty ridiculous.
London is way too cool a city to miss just because of budget, and as it turns out, an affordable trip there is easier than you think.
Here's how you do it.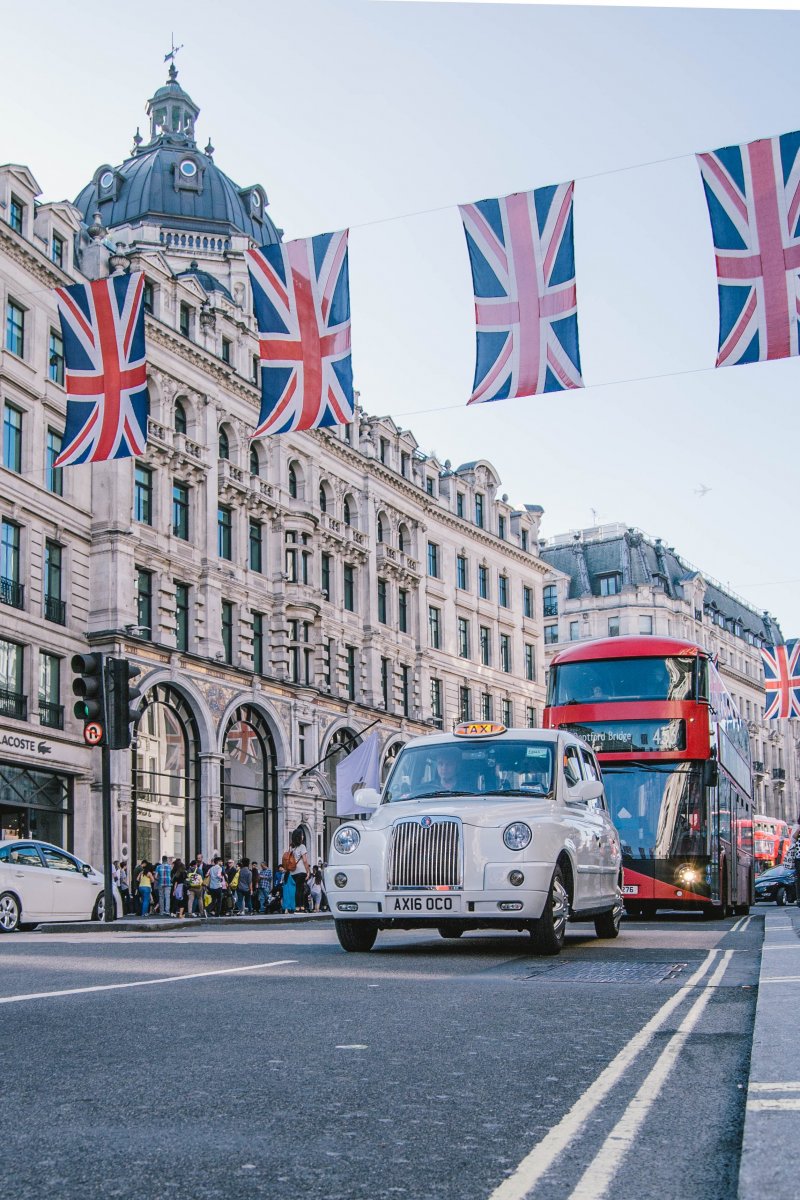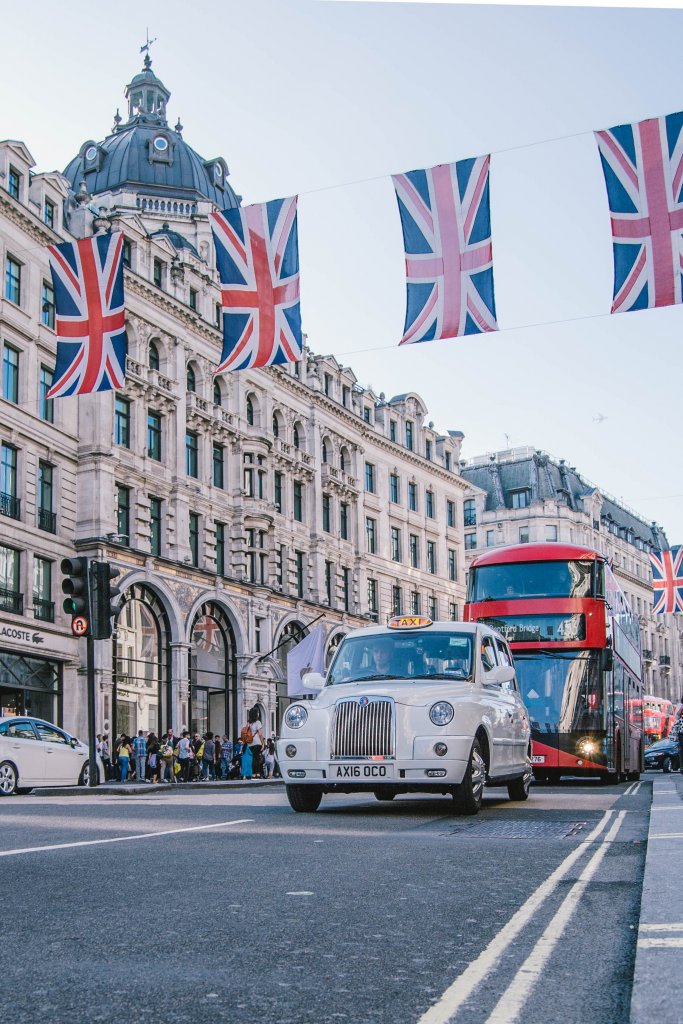 Tip #1: Go on a "free" walking tour
Most major cities in Europe offer "free" walking tours. London is no exception.
There are several options that are highly rated on TripAdvisor, but I opted to book a tour with Free Tours by Foot. I had a really great time with them!
Our guide, Michael was tremendously knowledgable and provided us with an excellent overview of the city, weaved in with fun facts, history and humour.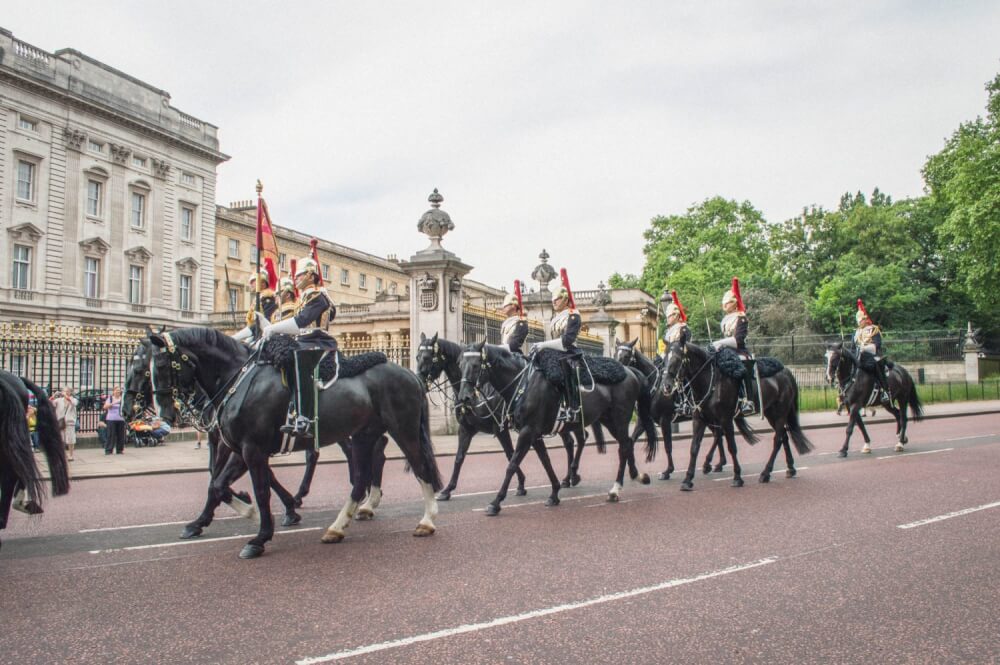 While these tours are not free, they are "pay-as-you-wish".
This means that you pay depending on how much you felt the tour was worth. For budget-conscious travellers, this is great way to catch a quality tour at a lower price than most tour operators.
Note: this flexible payment policy is NOT an excuse to just run off without paying. These tour guides work very hard, and are not paid a base rate by their companies.
The money you pay is not just a "tip" – these guides actually live solely off the money they get from tour participants. As such, if you are able to do so, pay accordingly.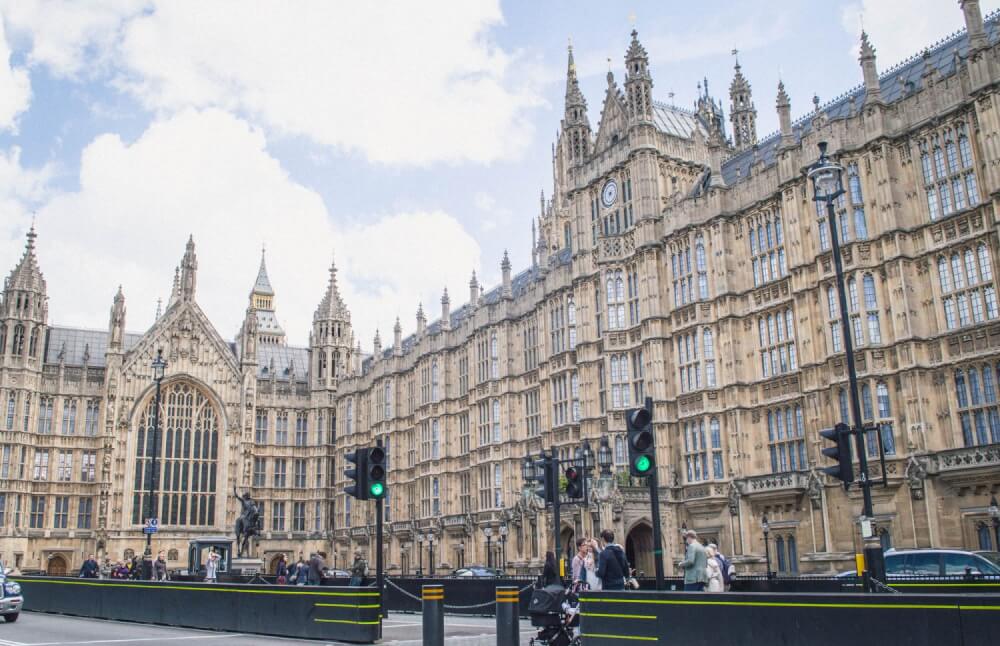 Tip #2: Load up on free activities!
Despite London's reputation as an expensive city, many travellers will be relieved to know that several of the city's main attractions are actually free!
Examples include museums such as the…
British Museum, home to the legendary Rosetta Stone
National Gallery & The National Portrait Gallery (both located in Trafalgar Square)
Natural History Museum
…and more.
Many of London's famous markets such as foodie paradise Borough Market are also free to visit.
PLUS, sightseeing in London is an absolute dream.
One of the best things about it too is that most of the city's iconic sights are completely free. Admiring famous marvels like the Big Ben, Tower Bridge and the British Parliament will cost you nothing, so go wild.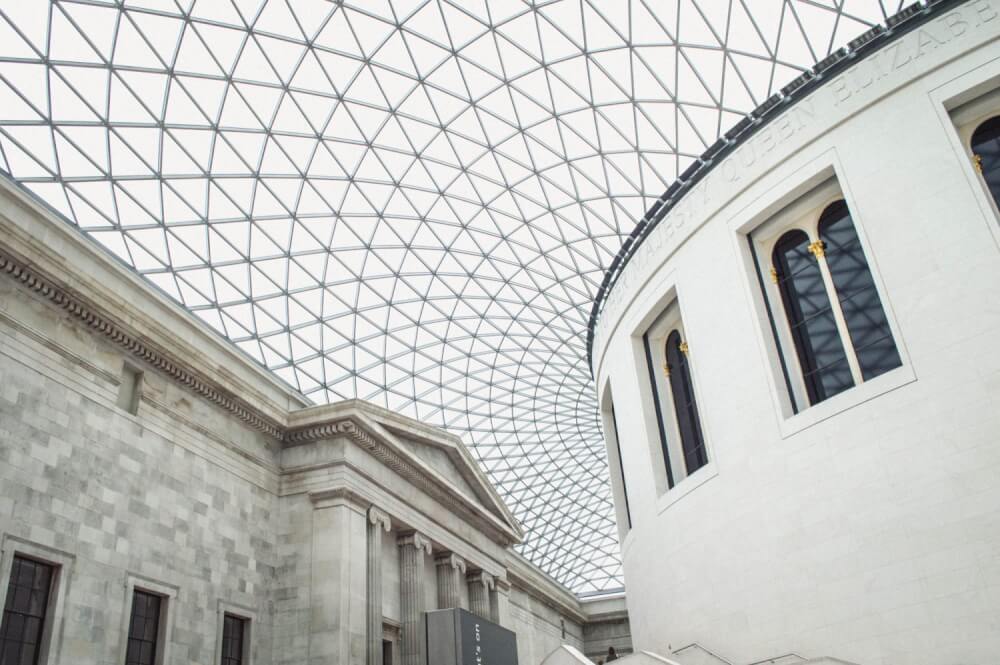 Tip #4: Save big on London's paid attractions
Perhaps you are keen on touring the Globe Theatre, or want to climb to the top of Tower Bridge.
Sometimes, paid attractions are tempting, in spite of their price.
The good news is, saving money on London's paid attractions is quite easy.
The Days Out Guide offers tons of 2 for 1 specials on popular attractions with the purchase of a train pass.
Note that Oyster Cards are not eligible for these deals and you will need a paper train ticket or TravelCard.
I opted for a 7 day TravelCard and it was a fantastic deal. Coupon books can be found at train stations and online as well.
Alternatively, if you are trying to pack as many attractions in as possible, consider the purchase of a London Pass.
Opinions are often mixed about the usefulness of cards like these, and I highly recommend you research whether or not one of these passes suits your needs, but if you intend on visiting many of London's main attractions in a short period of time, this might be the right option for you.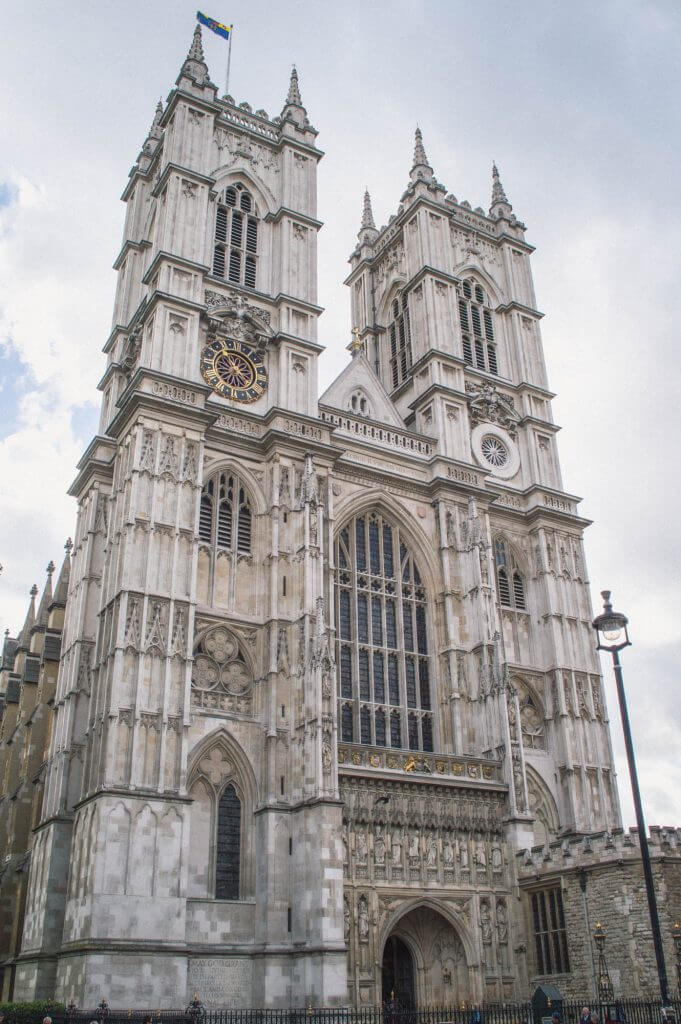 Tip #5: Munch on street food
London's diverse population has not only brought culture onto the city's streets, it has also injected some needed flavour to the London foodscape.
An incredible variety of international cuisine is available in London, from Nepalese to Chinese.
Being in such a multicultural city means delicious, cheap eats are all around!
If you're looking to save money, consider eating from food carts or markets. Street & market food is not just cheap and filling, but can also pack a flavourful punch.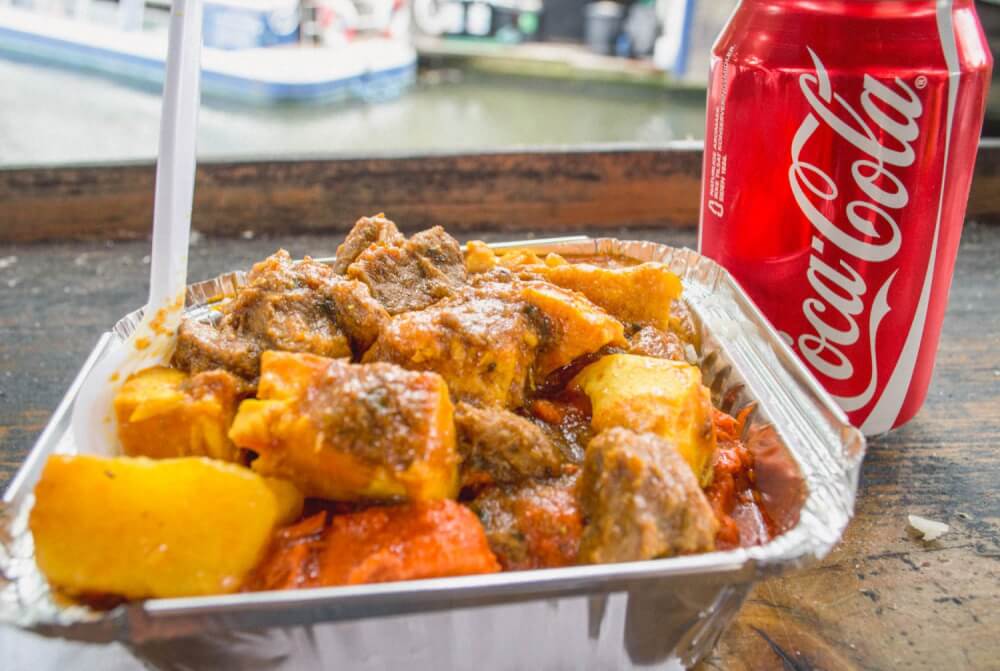 Tip #6: Opt for cheap, picnic lunches
There is a crazy difference between the price of dining out and grabbing food from a grocery store.
If all you're looking for is some sustenance during your trip, many of London's grocery stores offer wonderfully cheap options.
In particular, chain stores like Boots and Sainsbury's have meal deals where you can grab a main (e.g. sandwich), drink (e.g. smoothies, soda, etc.) and a snack (e.g. chips, fruit cup, etc.) for about 3.50 pounds.
That is insanely cheap considering a single Naked smoothie (often included in these combos) is already 2 pounds on its own.
These combos are not luxurious or particularly delicious, but they will fill you up for a great price.
Tip #7: Save money on quintessential "London" experiences
While it may be tempting to forgo luxuries like high tea or a West End show when you're on a budget, it would truly be a shame to skip out on these experiences solely because of their price.
If you want to splurge a bit on special London experiences, here are some tips to save money.
High Tea
While high tea can often come at a hefty price tag, many restaurants offer special deals online if you search hard enough. If you are not picky, and do not have a particular place in mind, check out https://www.afternoontea.co.uk/.
They have a wide variety of restaurants to choose from, and really great deals as well as an online booking system, which makes booking a breeze.
PLUS, lots of their deals come with free champagne and that surely sweetens the deal.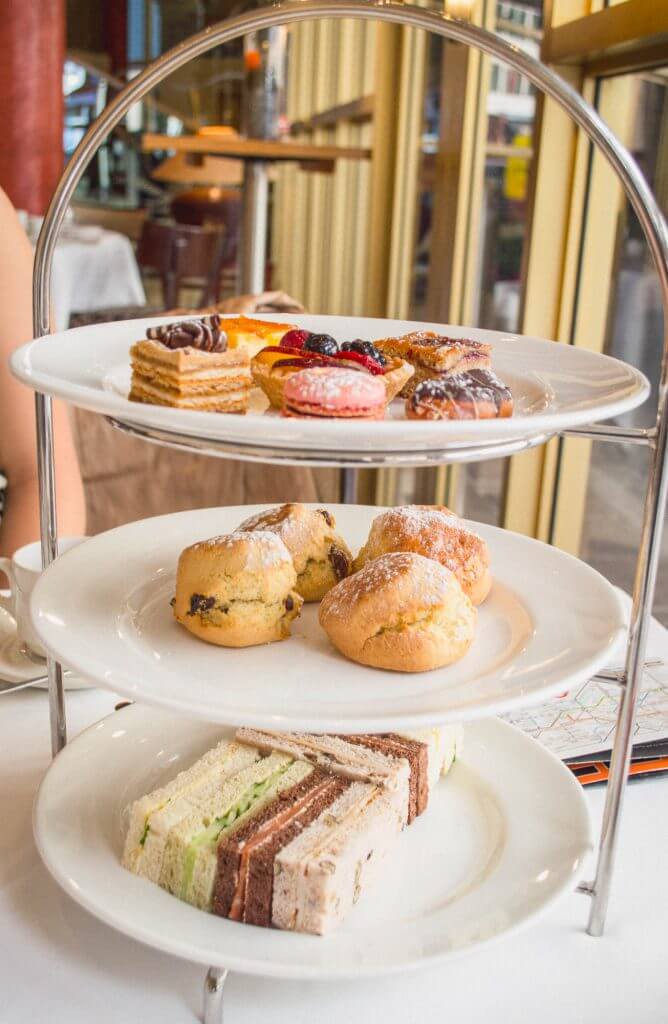 West End Shows
London's theatre scene is world renowned, and for good reason.
Approximately forty theatres make up London's famous "Theatreland", and every night, hundreds of theatre goers are dazzled by the spectacular shows lighting up the stage, ranging from the campiest of musicals to the most dramatic of plays.
However, a ticket to one of these shows can cost as much as 100 pounds, and for budget travellers, that kind of number is just not feasible!
One way to score cheap tickets is through visiting websites like TimeOut.com and LastMinute.com. Other travel websites like TravelZoo will often have cheap tickets for various shows/activities as well.
Alternatively, many ticket booths around the city offer discounted same-day tickets.
TKTS booths are said to have better rates than most others.
You will notice that discount booths are everywhere, with large, obnoxious signage (particularly in tourist hot spots).
Be sure to research prices a little bit prior to visiting one of these booths to avoid overpaying, and keep your eyes on steep service charges or really bad seats!
TKTS is run by the Society of London Theatre (SOLT), and is therefore deemed more trustworthy and legitimate in many people's eyes.
Keep this in mind when shopping around!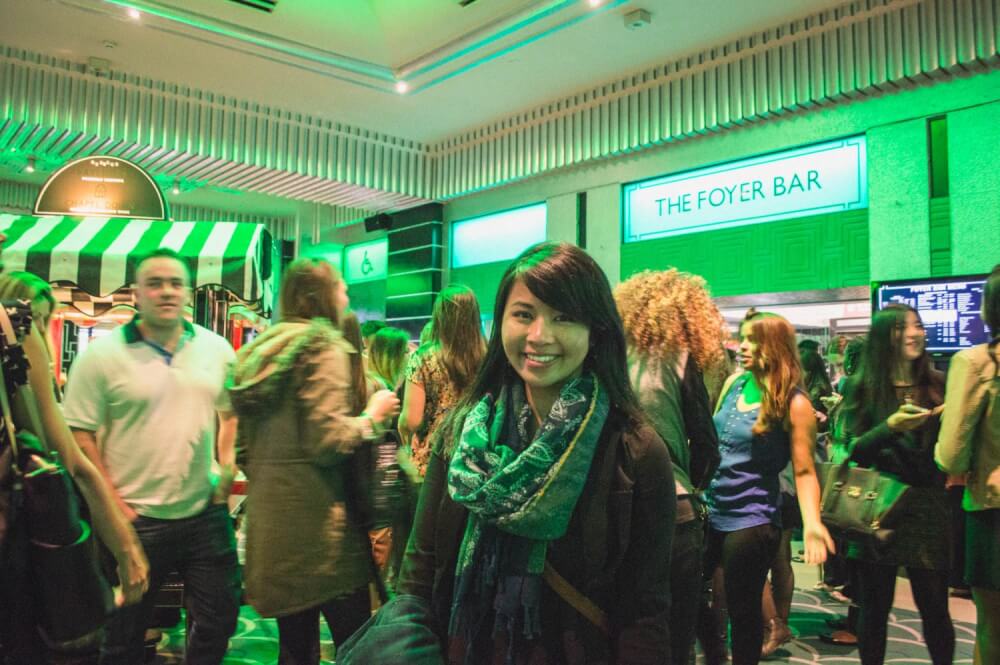 Any more questions about doing London on a budget?
In conclusion, yes, London can be pricey, but that shouldn't stop you from visiting!
I fell in love with London instantly, and it is still one of my favourite cities. Working with a tight budget in London isn't impossible, and I hope that these tips will help you save a few pounds throughout your travels!
---
Watch my most popular YouTube video this week:
---