*FYI - this post may contain affiliate links, which means we earn a commission at no extra cost to you if you purchase from them. Also, as an Amazon Associate I earn from qualifying purchases. Check out our Privacy Policy and Disclosure. for more info.
A huge thanks to Quick Shuttle for saving Christmas and for providing me a roundtrip ticket for their YVR to Seattle bus free of charge. All opinions are of course my own.
Twas the night before Christmas, and on board a plane, I was eating some peanuts and going insane.
Sooo I guess I'll admit it: sometimes when it comes to planning, I'm not exactly the brightest of bulbs. This is especially the case when there's travel involved, because I am far more spontaneous than I am logical…
So, when one day I saw a flash deal for a flight to Munich, I bought it instantly (ignoring that yes, it was flying out of Seatac Airport, about 4 hours from where I live because whatever, I could easily catch a plane or something back home).
It wasn't until after this spontaneous purchase that I realized: flights and trains from YVR-SEA were so expensive, they would have negated any savings from my "super deal"… plus with wintery weather conditions, who knew if I'd get stranded?
Enter my ultimate holiday saviour: Quick Coach Lines!
After a hellish commute through the skies on Christmas Eve (and a lonely night ft. an airport hotel + small Dominos pizza), I caught the first shuttle back home, with my suitcase full of German gifts.
This was by far the least stressful leg of my trip (and the cheapest too).
So, if you're looking for an inexpensive and convenient route to/from Vancouver and Seattle, here's a review of my Quick Shuttle experience, travelling from Vancouver to Seatac Airport and then again from Seatac back home.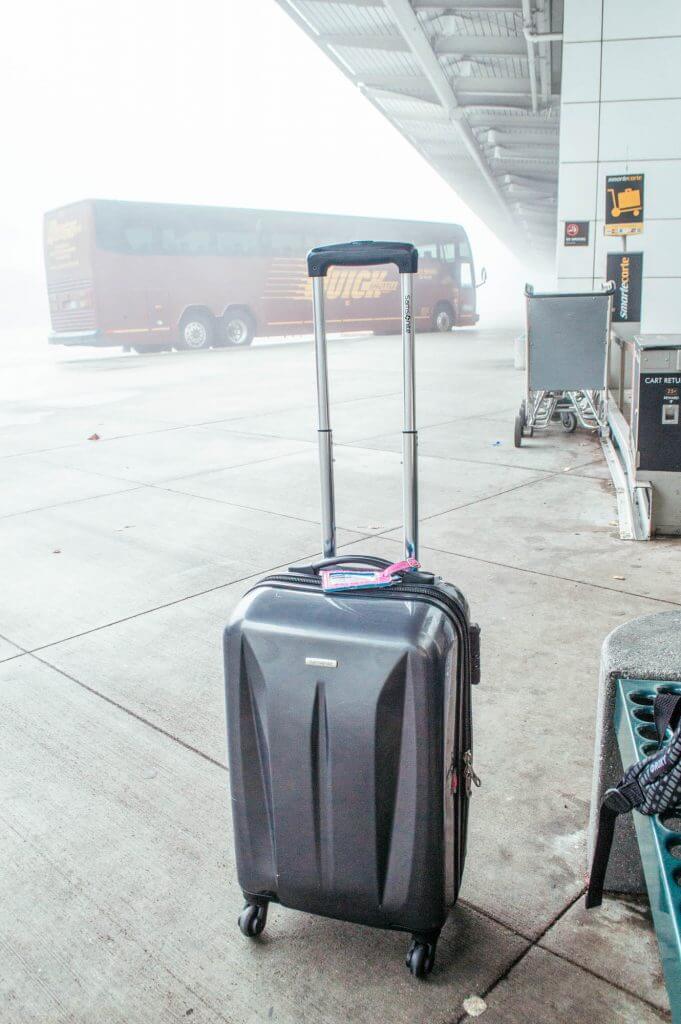 Quick Shuttle Bus From Vancouver to Seattle: the Basics
Quick Shuttle buses run 365 days a year (yes, thankfully for me… even Christmas!)
Their Vancouver to Seattle bus route features a variety of pick-up/drop-off locations between downtown Vancouver and Seatac Airport, including the River Rock Casino (in Richmond), Bellingham Airport and Downtown Seattle.
Departure times and trip lengths depend on the day/season, but you can expect to get from downtown Vancouver to Seatac airport in less than 4.5 hours.
With a price tag of only $99 roundtrip, it's by far the most cost-effective way to get back and forth from Vancouver to Seattle, which makes it very attractive for those headed that way because of flight deals.
A full schedule (+ Quick Shuttle bus tickets/fares) can be found on their website.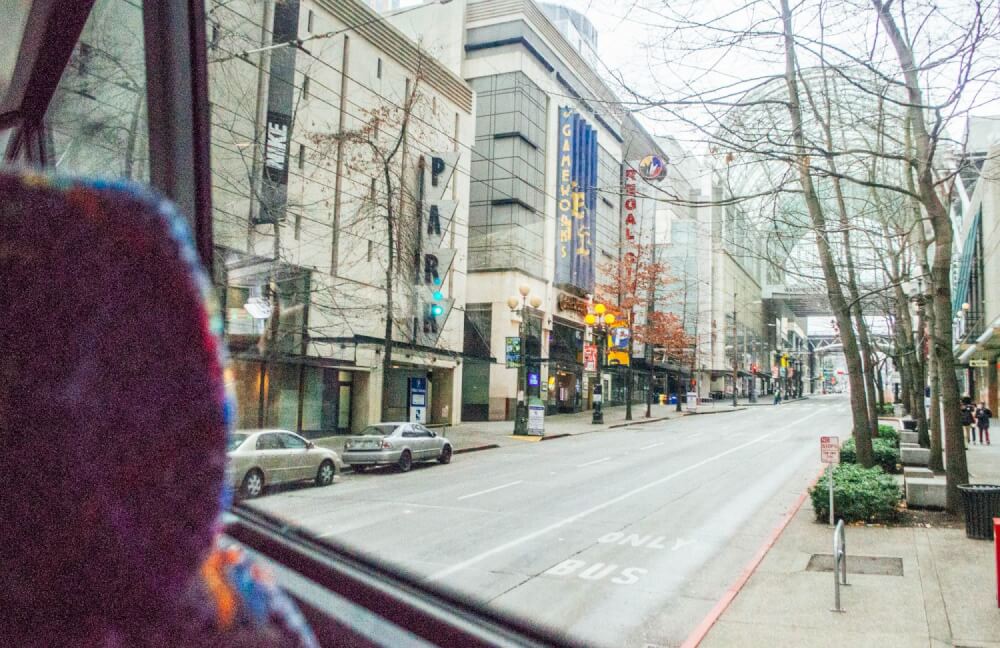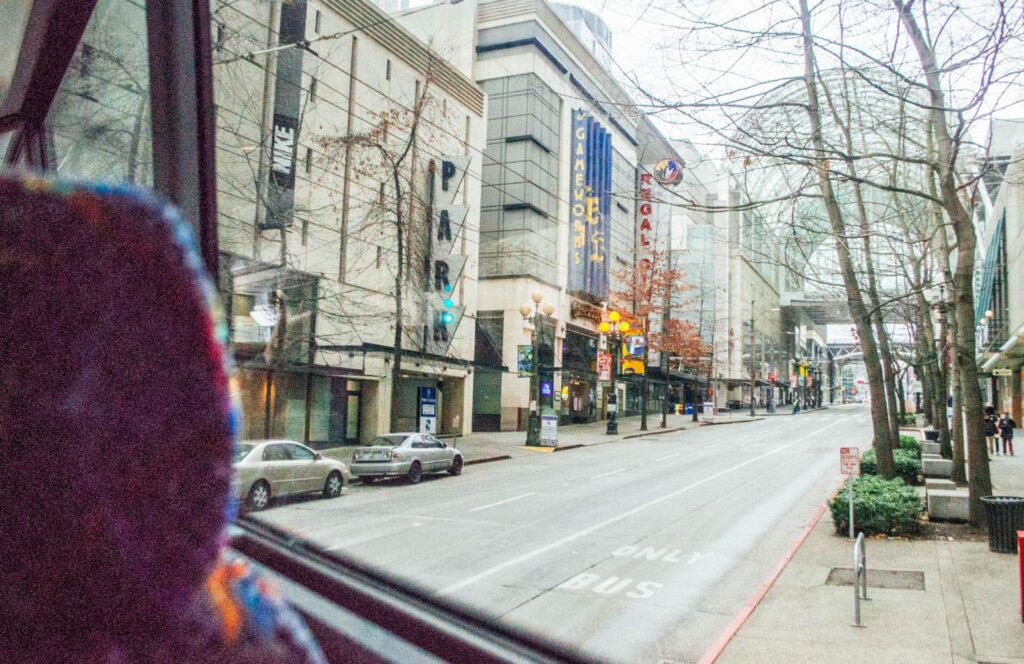 Quick Shuttle's Shuttle from Vancuver to Seattle on-board amenities
On board each Quick Shuttle bus are two different WiFi networks: one special entertainment network which gives you access to a range of movies and TV shows, and a regular one meant for web browsing, checking emails, etc.
The entertainment network loaded like a dream, giving us instant access to films like the Hunger Games without any buffering time.
On the other hand, the regular WiFi network was acting up, which meant I wasn't able to check email or stalk my friends online use social media.
Our driver James was really lovely though, and tried a variety of solutions to fix it (including pulling over at a rest stop to restart the system).
When it still didn't work, I fell back to napping, which is something I'm pretty great at.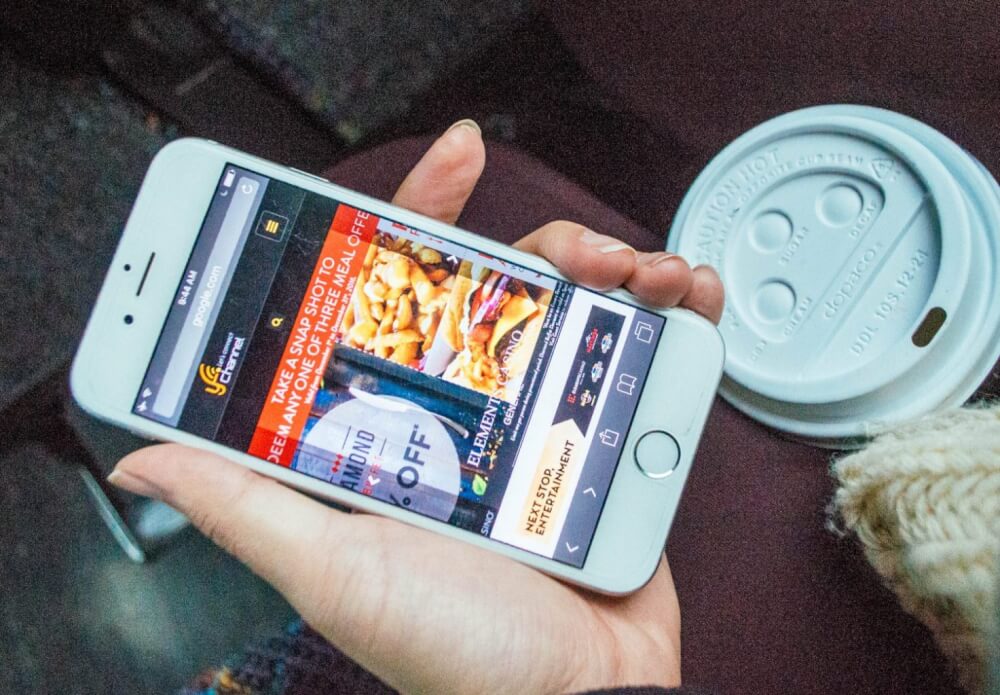 Each bus also has an on-board restroom in the back, and USB plugs above the seats to charge your phone.

Quick Shuttle from Vancouver to Seattle and Back: My Experience
Quick Shuttle's biggest draw for me is that they get the job done, and they do it well.
The entire process, from check-in to drop-off was a breeze.
En route to Seattle, I was fresh off the last final exam of my undergraduate career, so (as you can imagine), I quickly fell asleep, mouth hanging open, for the entire trip.
Slightly more conscious on the ride back home though, I was pleasantly surprised to see that we passed by a lot of scenic views, a welcome bonus (and something you wouldn't get on a flight for sure!)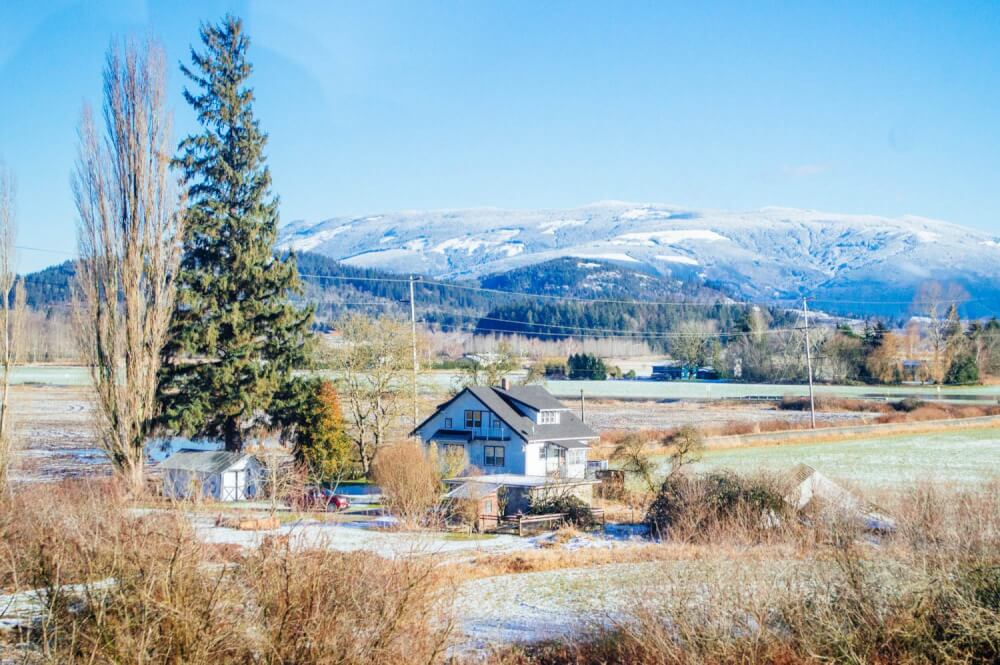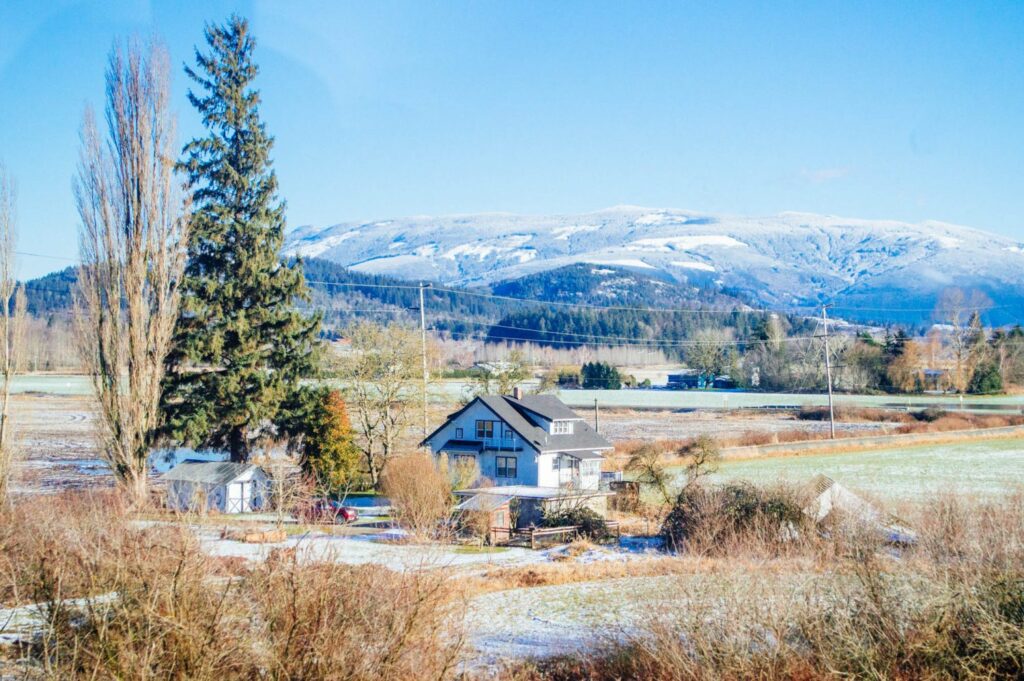 Service overall was also very lovely.
My driver James kept Christmas spirits high on our drive back to Vancouver, updating us throughout the entire ride on where we were, while throwing out some jokes and fun facts as we went.
The only (mild) source of confusion was the pickup locations.
While they do send you clear directions for pick-up, there aren't any explicit signs that say "QUICK SHUTTLE", which might be a bit confusing for first-timers.
Don't worry though, ask any staff member nearby (I bugged the folks at the Holiday Inn and the airport for instance), and they'll be able to confirm where you need to be… since they probably get asked that question 2340 times a day!
Note: If you're looking for a swishy and luxurious way to travel, this isn't exactly a spa on wheels, but it's comfortable, convenient and there's decent leg room/adjustable seats. Bottom line: they do what they're meant to, at a very affordable price.
Why choose Quick Shuttle from YVR to Seattle over the bus or train?
One simple (but very important) reason to choose a shuttle between YVR and SeaTac is simply cost!
Quick Shuttle tickets are only $99 roundtrip, with discounts for students, seniors, military, children and commuters.
This is way cheaper than a plane ticket (which is over 100 easily one-way) and the train as well.
I also prefer buses to planes for their predictability. While yes, flying is faster in transport time, you still need to factor in getting to the airport, checking in, security, waiting, etc.
To me, taking a bus for shorter distances is just easier because you hop on, get off at the border (in this case) and that's it… you're left to relax and pass out asleep if needed.
Trains may be more comfortable (leg room-wise) but cost considered, I still think Quick Shuttle is the best choice for commuting between Vancouver and Seattle.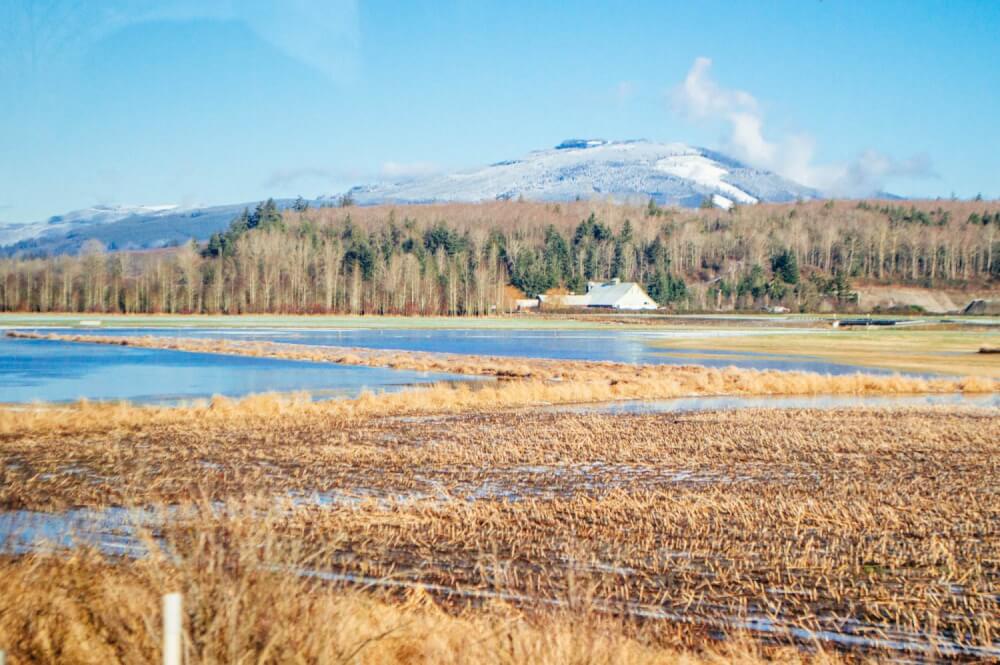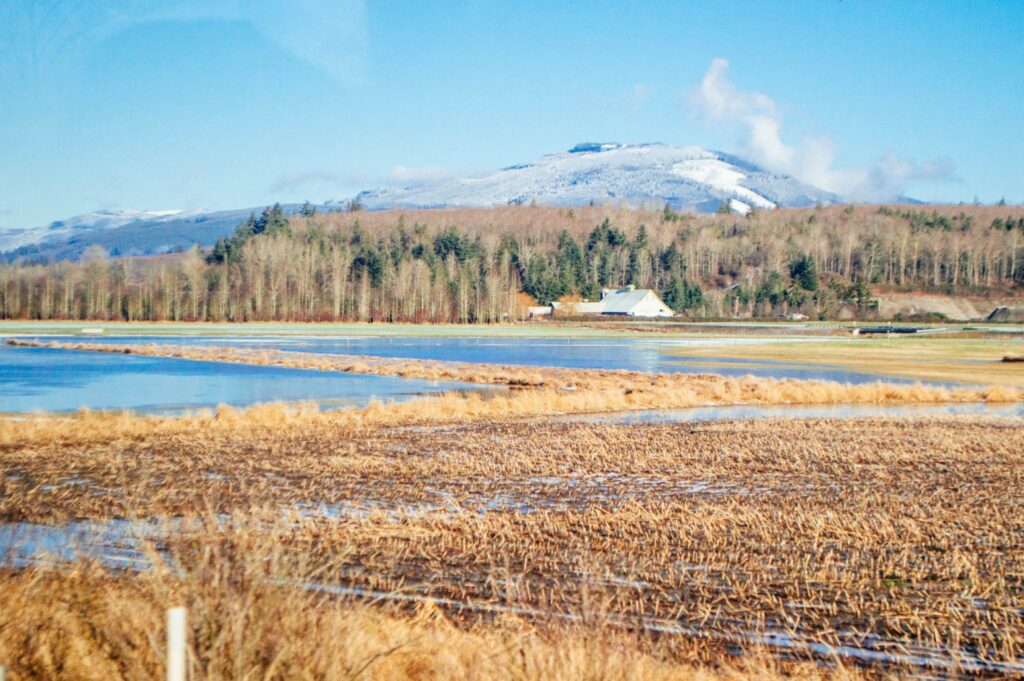 Quick Shuttle from Vancouver to Seattle: The Final Word
Quick Shuttle is a mega convenient, comfortable and cost-effective way to travel between Vancouver and Seattle.
It's not a particularly luxurious experience, but it gets you from Point A to Point B in a no-fuss way. So, if you're looking for an easy way to get between Vancouver/Seattle, I have no hesitation in recommending Quick Coach Lines as the way to do it.
After all, without them, I would have never made it home for Christmas!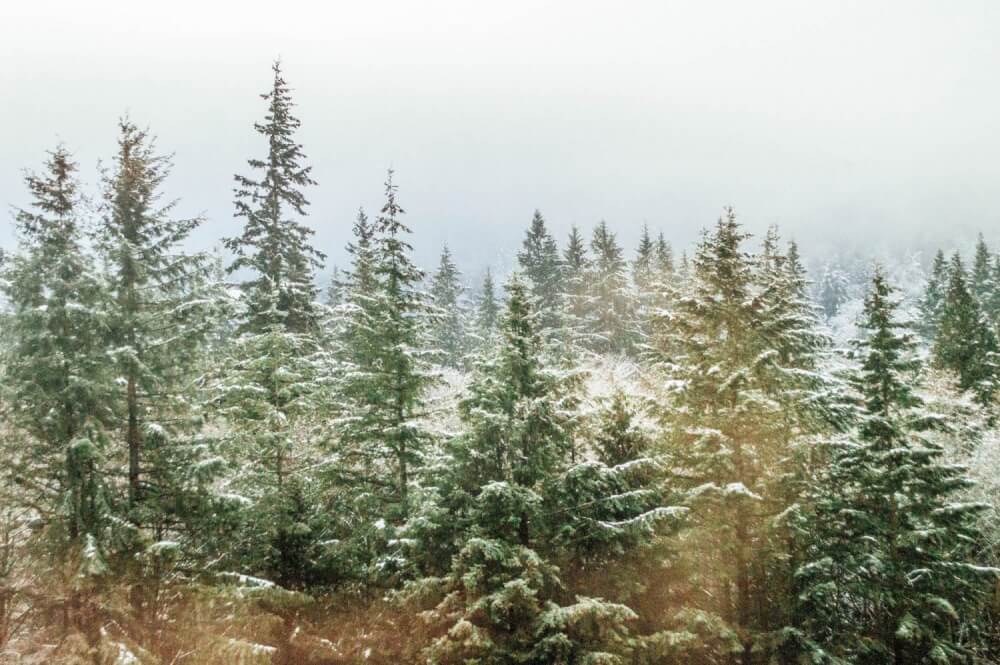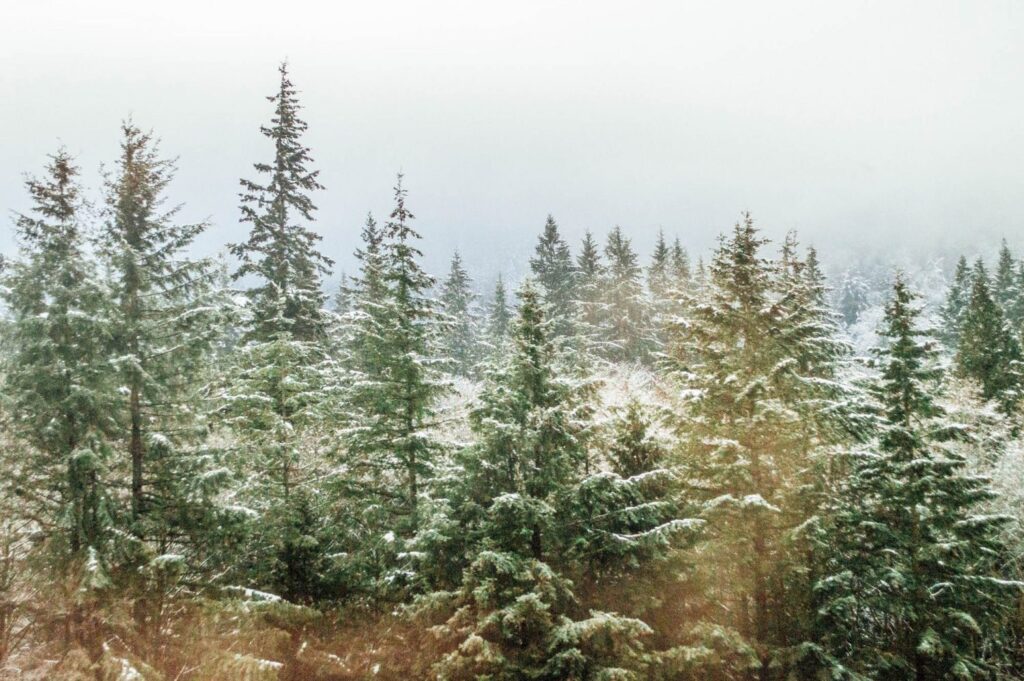 ---
Watch my most popular YouTube video this week:
---